Buffalo NY Fishing Report for the Week of 01/23/2023 – 01/29/2023
Here's our latest Buffalo NY fishing report:  As predicted, the weather was brutal this past week so I wasn't able to spend much time on the water.  I'm cautiously optimistic though – there's a deep freeze and a decent stretch of windless days on the horizon.  Although it's doubtful that those frigid temps will create ice cover on Lake Erie, that stretch of stability should bode well for improving the water clarity.  Keep scrolling for more details.
Days on the Water: 1
Who we fished with: friends/clients
Where we fished:  Lower Niagara
What we caught: steelhead, lake trout
Tactics: 3-way rigs with minnows
Episode 41 of Two Angles on Angling is live:  Unfortunately, it was another week of minimal angling action so the fishing report as well as the forecast is brief.  We "get deep" about the importance of planning vacations – why so few Americans use all their vacation days – how this effects the tourism industry – how travel used to be part of the spirit of America, but seems like it's on the wane – and more…
Daily Conditions Analysis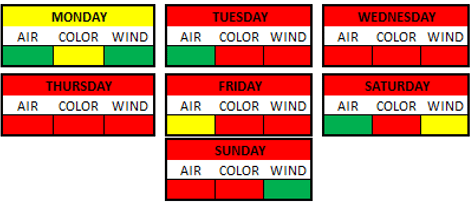 Monday – Fished the Lower Niagara.  Discussed the situation with the client scheduled that day and he just wanted to get out of the house and give it a shot.  The water clarity was marginal at best and we had a north wind, which confined us to Devils Hole.  Managed to pick up a few fish in those conditions but nothing with taking a photo of.  Opted to quit early.    
Tuesday – Big winds kicked up the evening prior and trashed the system…again.
Wednesday – More wind and about 6″ of snow.  Water still muddy.  
Thursday – Continued wind and snow.  Water still muddy.
Friday – Continued wind and snow.  Water still muddy.
Saturday – Continued wind and snow.  Water still muddy.  Rescheduled trip.
Sunday – Wind shifted to the east and died off.  More snow.  Big drop in temperatures.  Reschleduled trip
Seasonal Assessment/General Observations
I can say this much – I'm in great shape right now.  With all this down time, the gym has been my second home.  As per usual, I'm reading a ton and listening to podcasts trying to keep the mind in shape too.  I've also been filling up the spring calendar with bookings.  In short, sorry, there's not much to say about the fishing.  
As you can see from my daily breakdown above, it was a horrendous weather week.  From Monday afternoon until Saturday morning, small craft advisories were a daily occurrence.  Lake effect snow was also frequent.  I remain optimistic despite this long stretch of carnage and I'm encouraged about the forecast.    
Angling Forecast for the Week of 01/29/2023 – 02/04/2023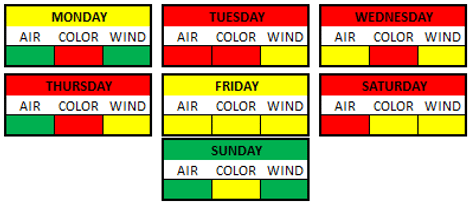 The forecast for this upcoming week looks painful – literally.  If the forecast holds or gets anywhere close to the projected daytime highs, one could lose digits if one spends too much time outside.  For a couple of days, high temperatures are supposed to be in the single digits…brutal.
Look, I'm not happy AT ALL continuing to spend more days off the water, but I'm somewhat encouraged by the upcoming deep freeze.  This swing into ridiculously cold temperatures happens every year around this time and it's usually followed by a long stretch of stable conditions.  Although I seriously doubt much, if any, of Lake Erie will freeze (see last week's report for more details on the subject), I think water clarity will improve dramatically.
Throughout most of next week, the winds will be from the north and east and gusts are supposed to stay lower than 20mph – on most days gusts will be in the single digits.  There's a chance, albeit a small one, that the river will clear up enough to be fishable by next Sunday.  Fingers crossed.
Although we're only one month into winter, my spring calendar is booking up FAST.  If you want to get out during spring insanity, don't delay – give me a call at your earliest convenience.  It's an incredible time of year – I'm looking forward to seeing many of you out there.  Until then…
Stay healthy my friends – mentally and physically,
Ryan
Tap any image below to swipe through the gallery.