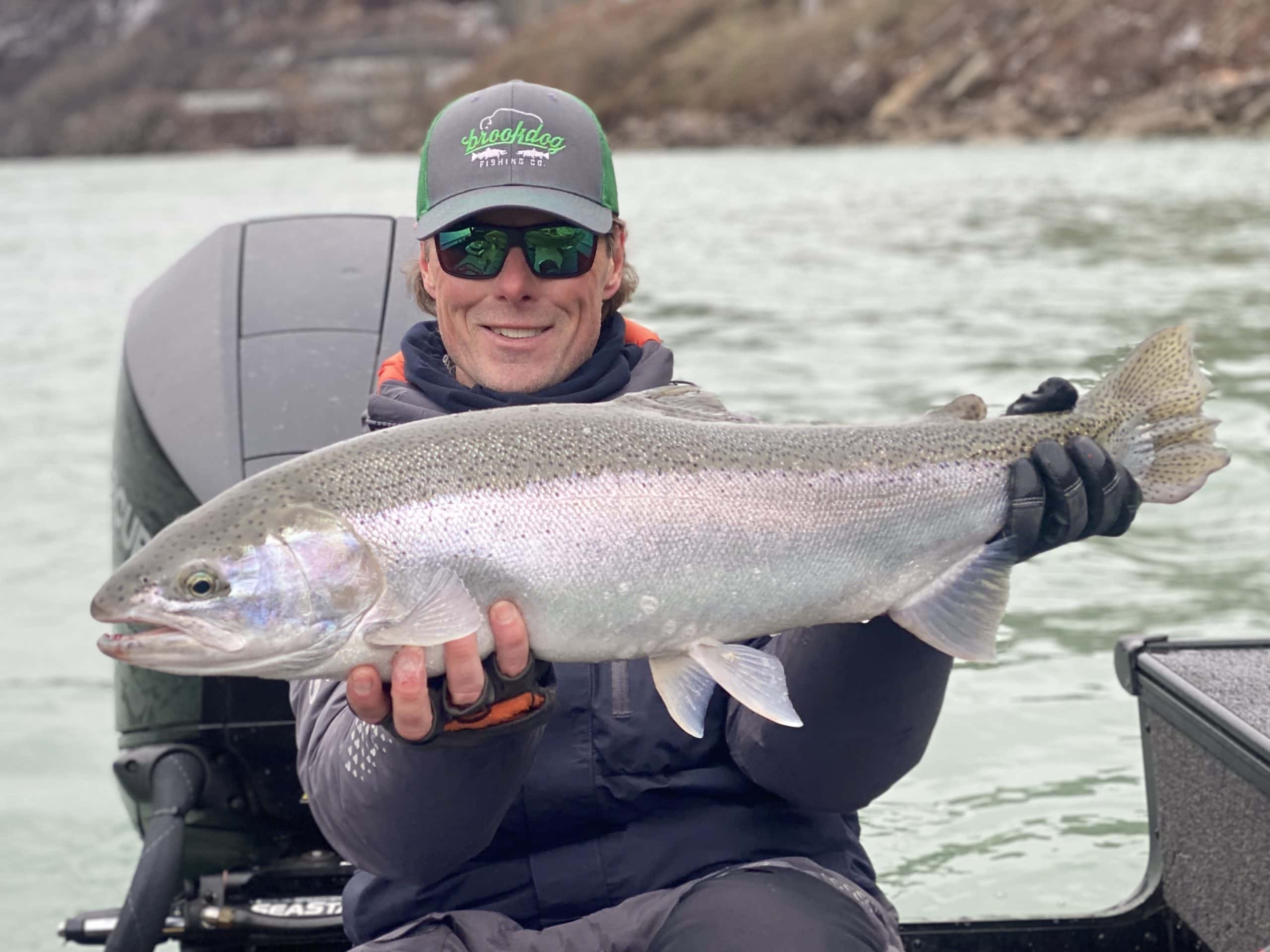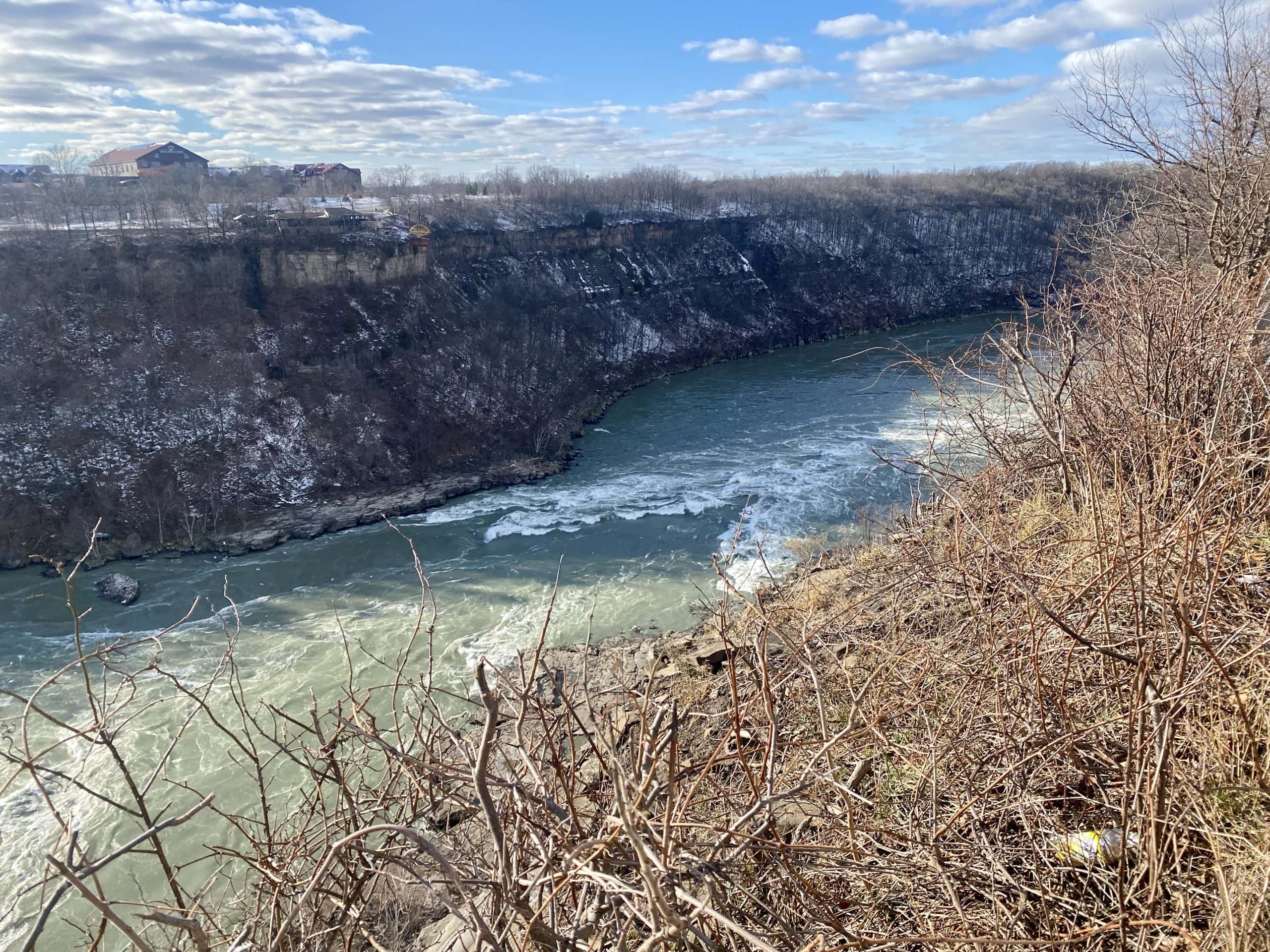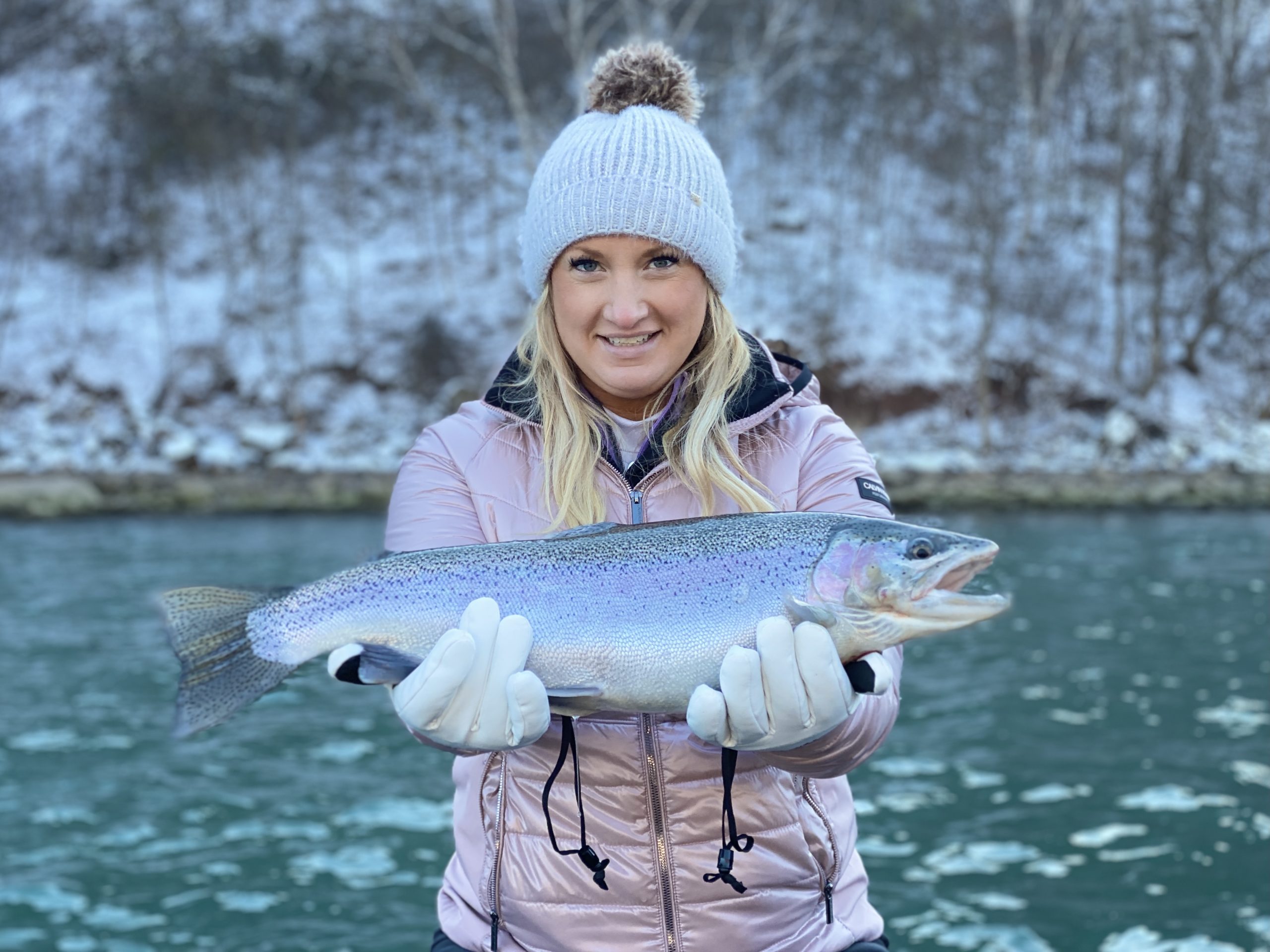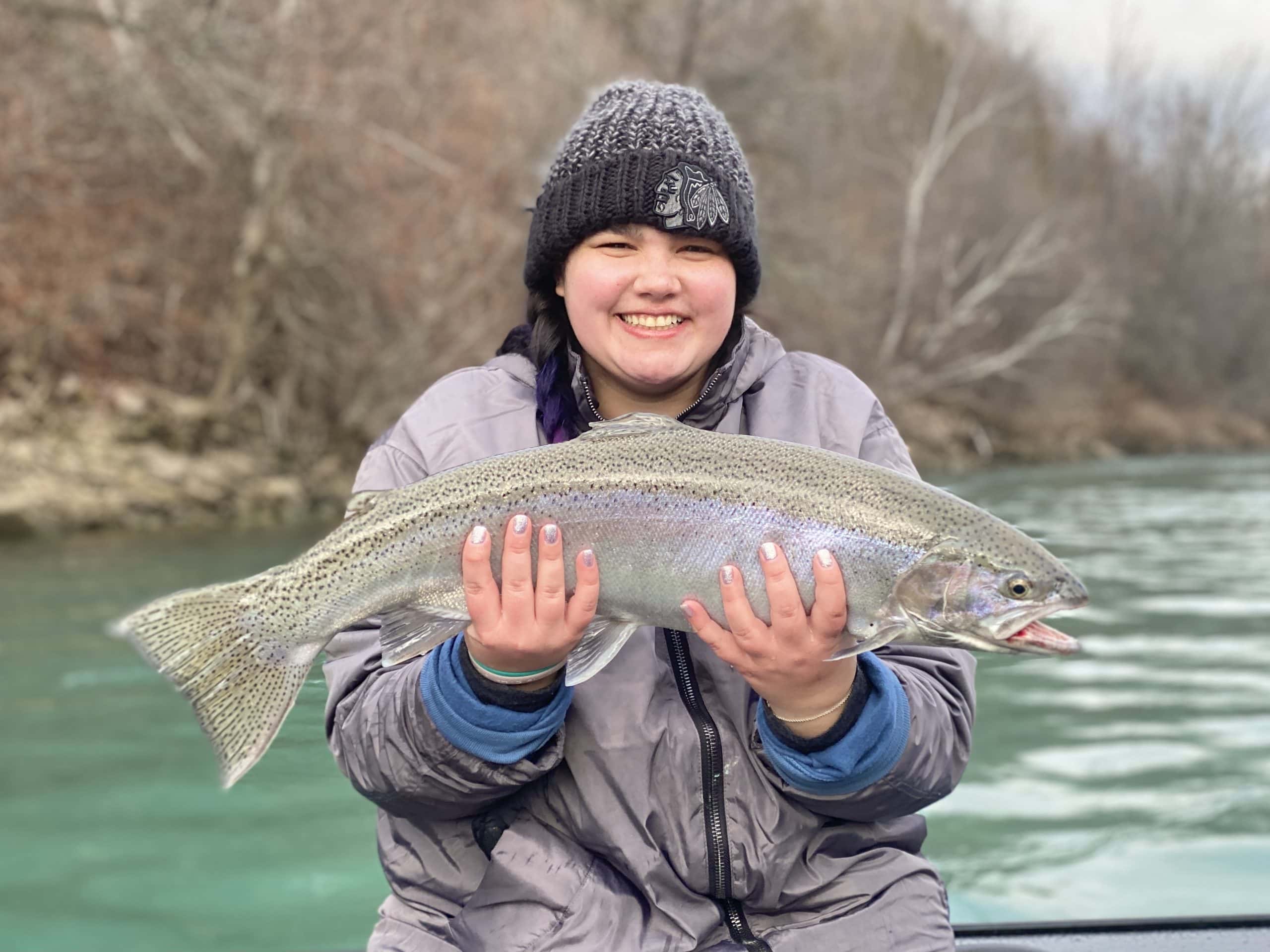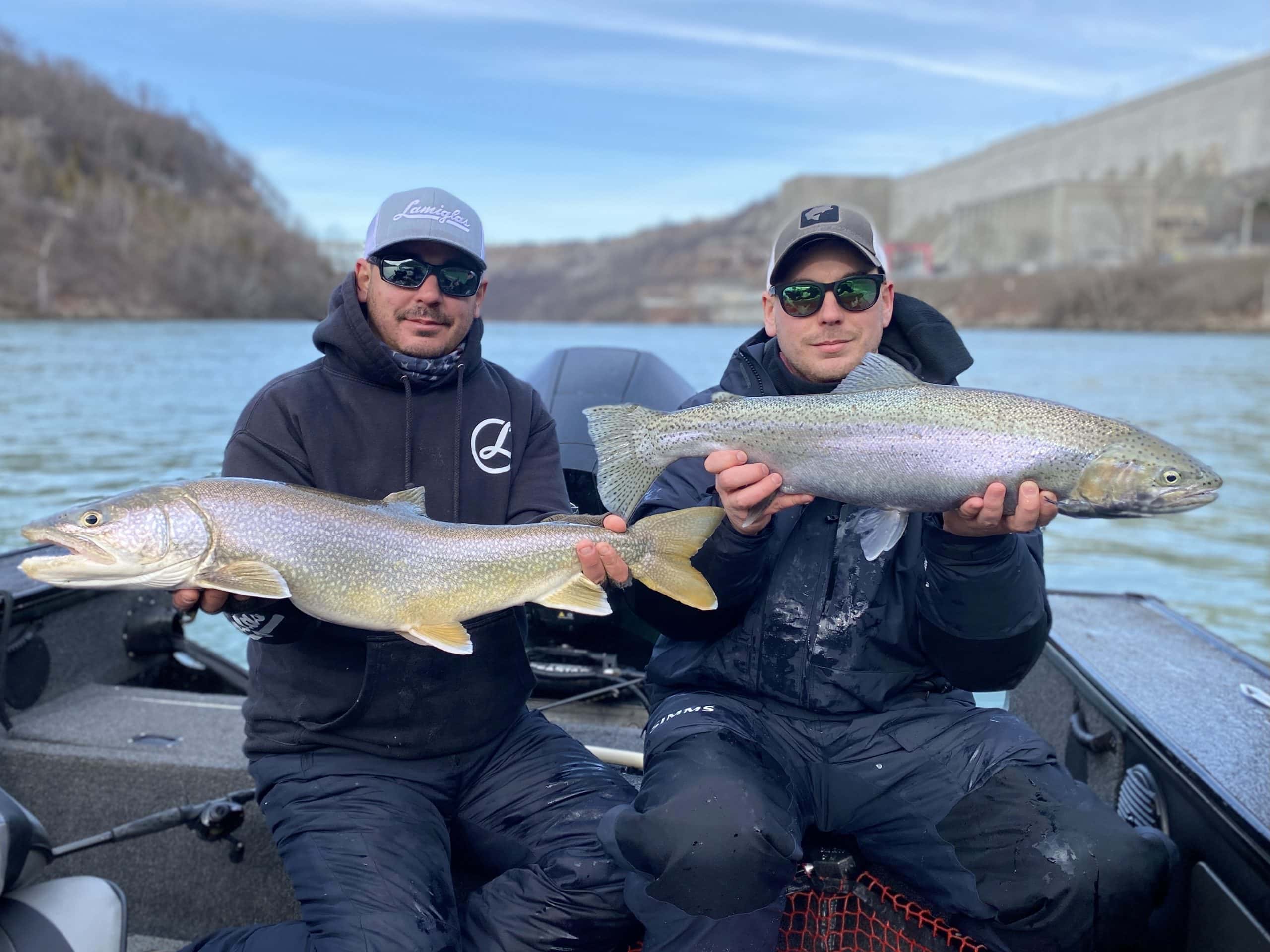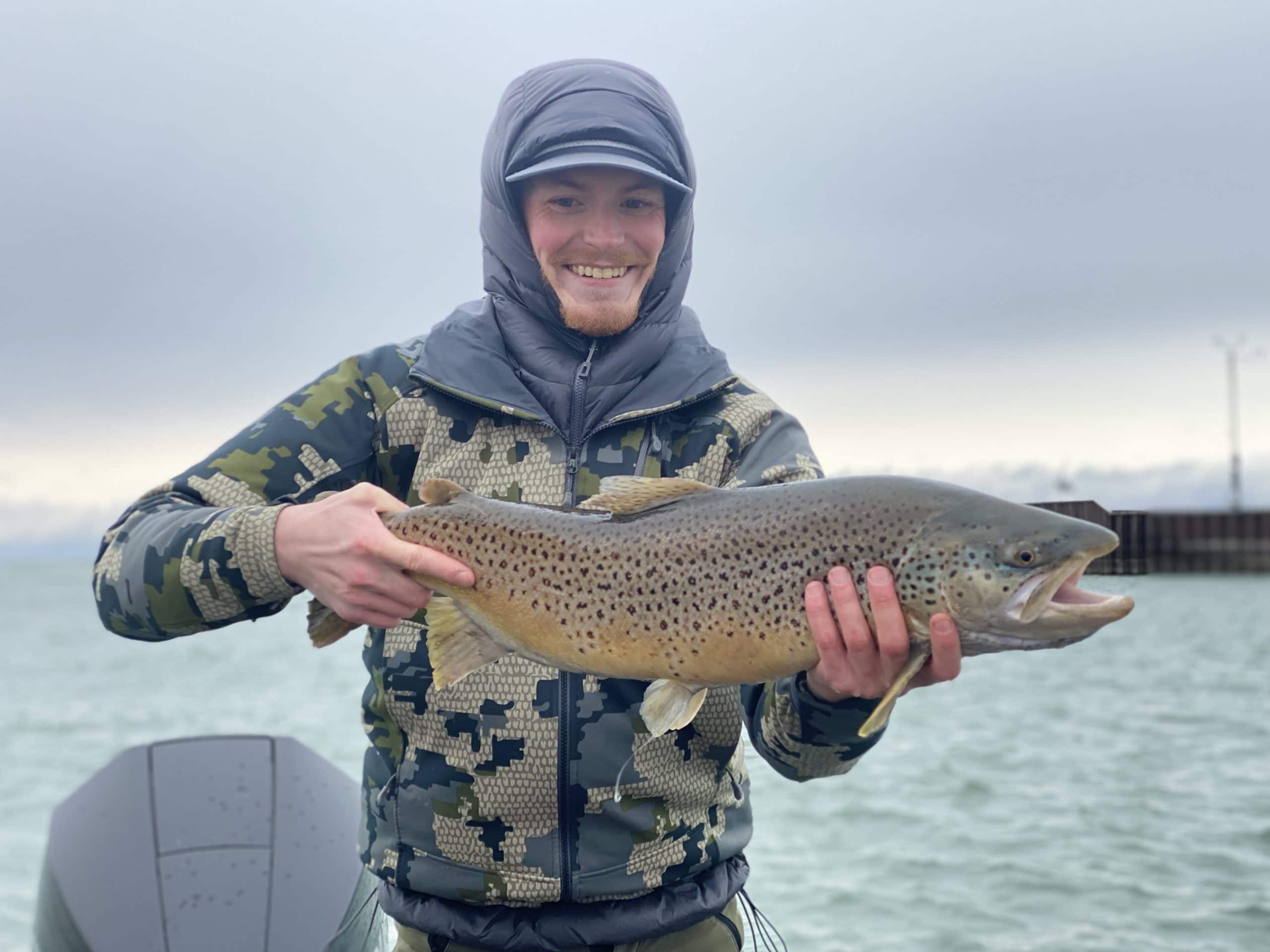 451C9FB7-B8C4-49D7-BE52-15A1910C7E84
E41E6A0A-779A-4844-BE63-50FE510DAE44
C631ECE3-2F5E-4F37-A14C-693E8323AD46
61D96399-4B6F-47CB-9481-4A21D3994220
IT'S COLD…BUT THE FISHING IS HOT!
I know what you're thinking, "Winter fishing in Buffalo Niagara? Really?" Though we have a reputation of being an icebox full of blizzards, there are still some outstanding fishing opportunities through the winter months in Western New York.
Many of the steelhead, lake run brown trout, and lake trout that enter the Great Lakes tributaries in fall will winter over until spring. They stick around because there is ample food in the regional tributaries and when they are trying to survive in the frigid water – they have to eat often. 
Although the weather can be dicey at times, if you are flexible with your schedule and you dress accordingly, there are plenty of excellent opportunities to catch some of the largest fish of the year.  Plus, it is a great way to beat the shack-nasties and enjoy the outdoors during the winter.
Give us a call to experience the best winter fishing in Buffalo Niagara region has to offer!
Check out our Winter Fishing in Buffalo Video to see what this time of year is all about in Buffalo Niagara:
Fish All Four Seasons in the Buffalo Niagara Region
Fall, Winter, Spring, or Summer, book a trip with us for the best way to experience every season in Buffalo Niagara
Ready to Fish?
BOOK A TRIP
(716) 704-5144
Brookdog Fishing Company
53 Elmwood Park W, Tonawanda, NY 14150