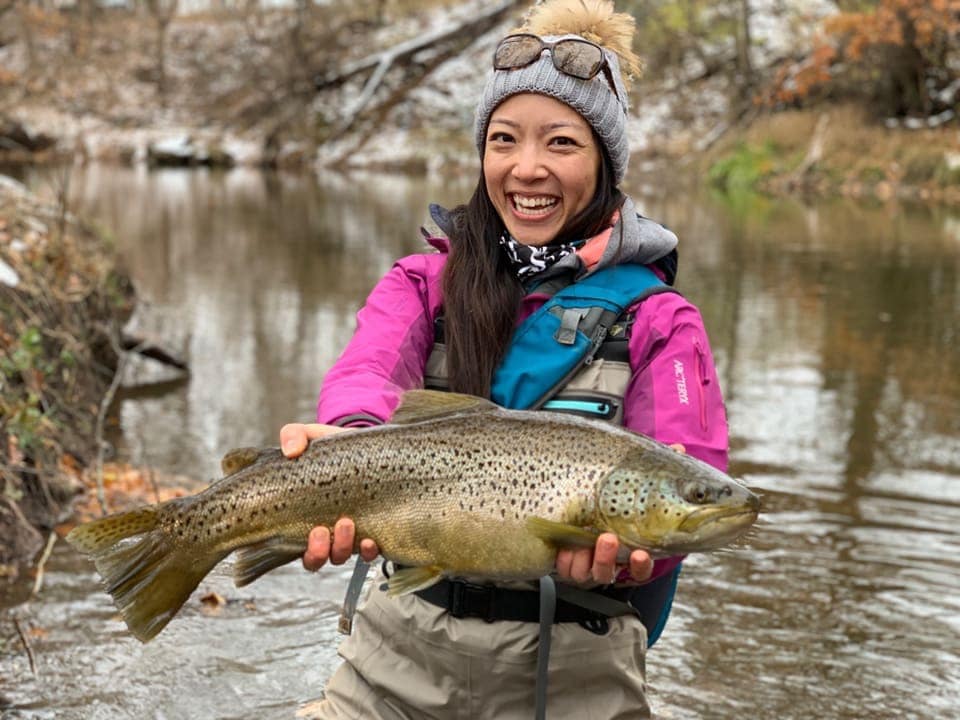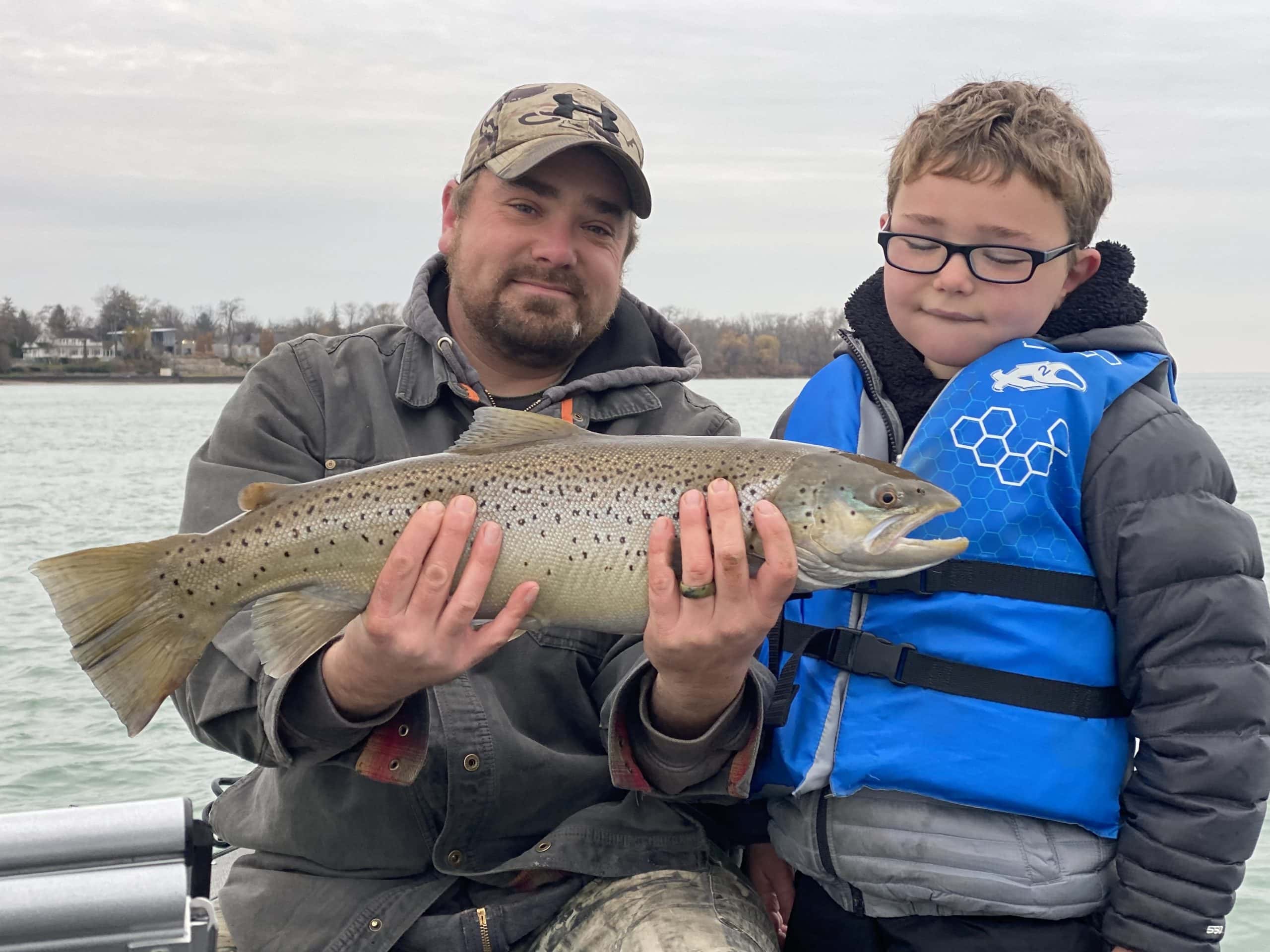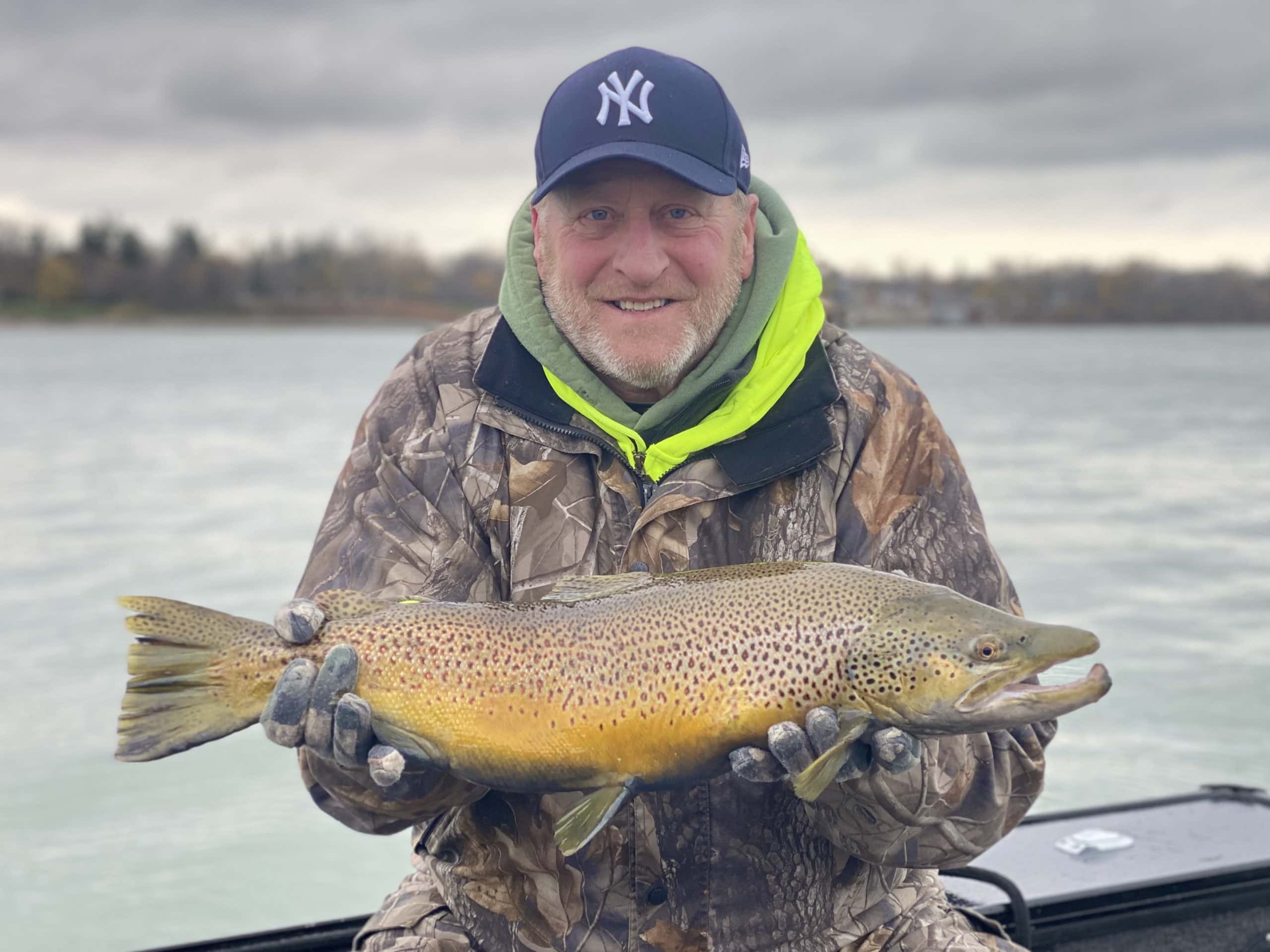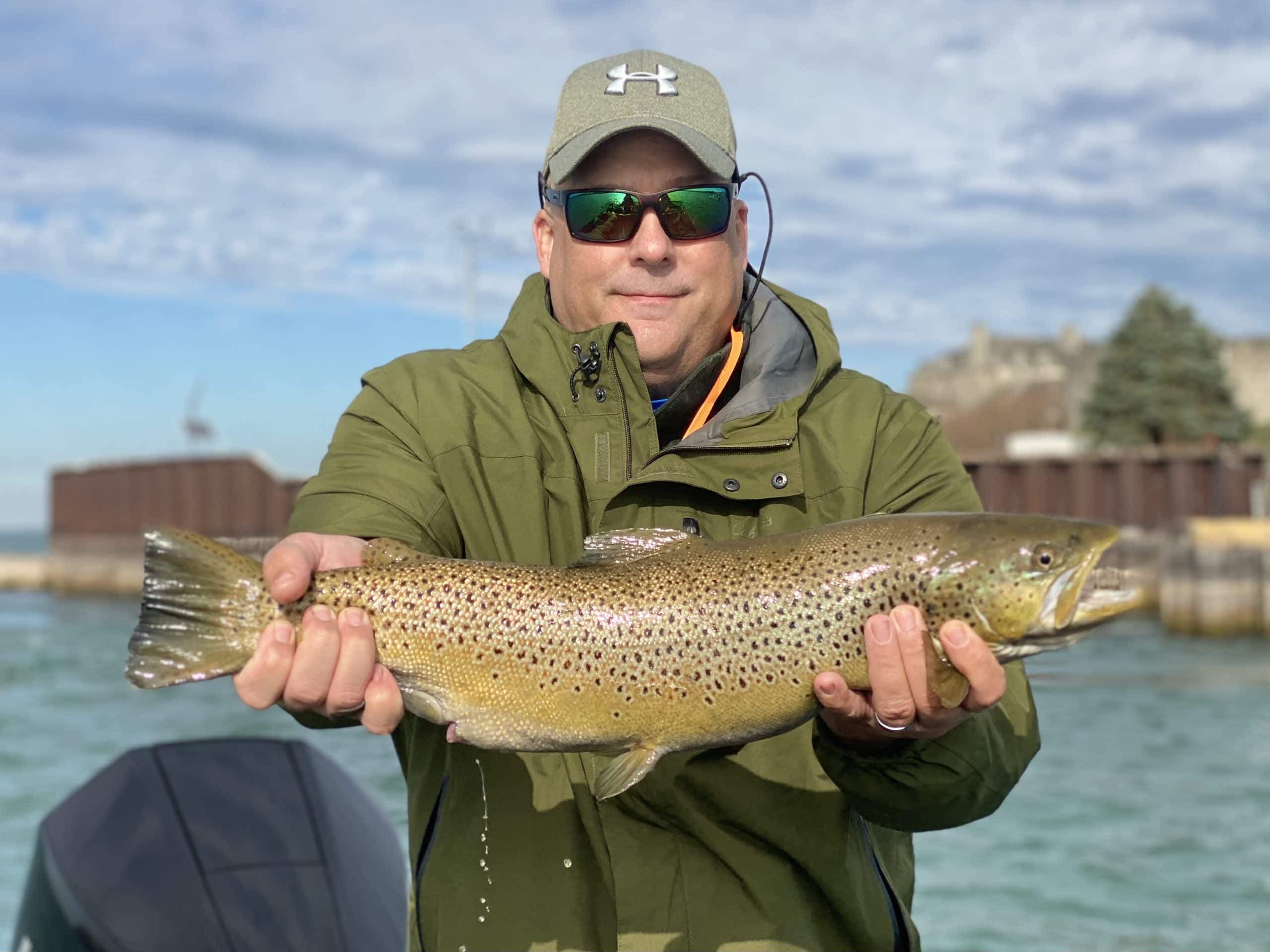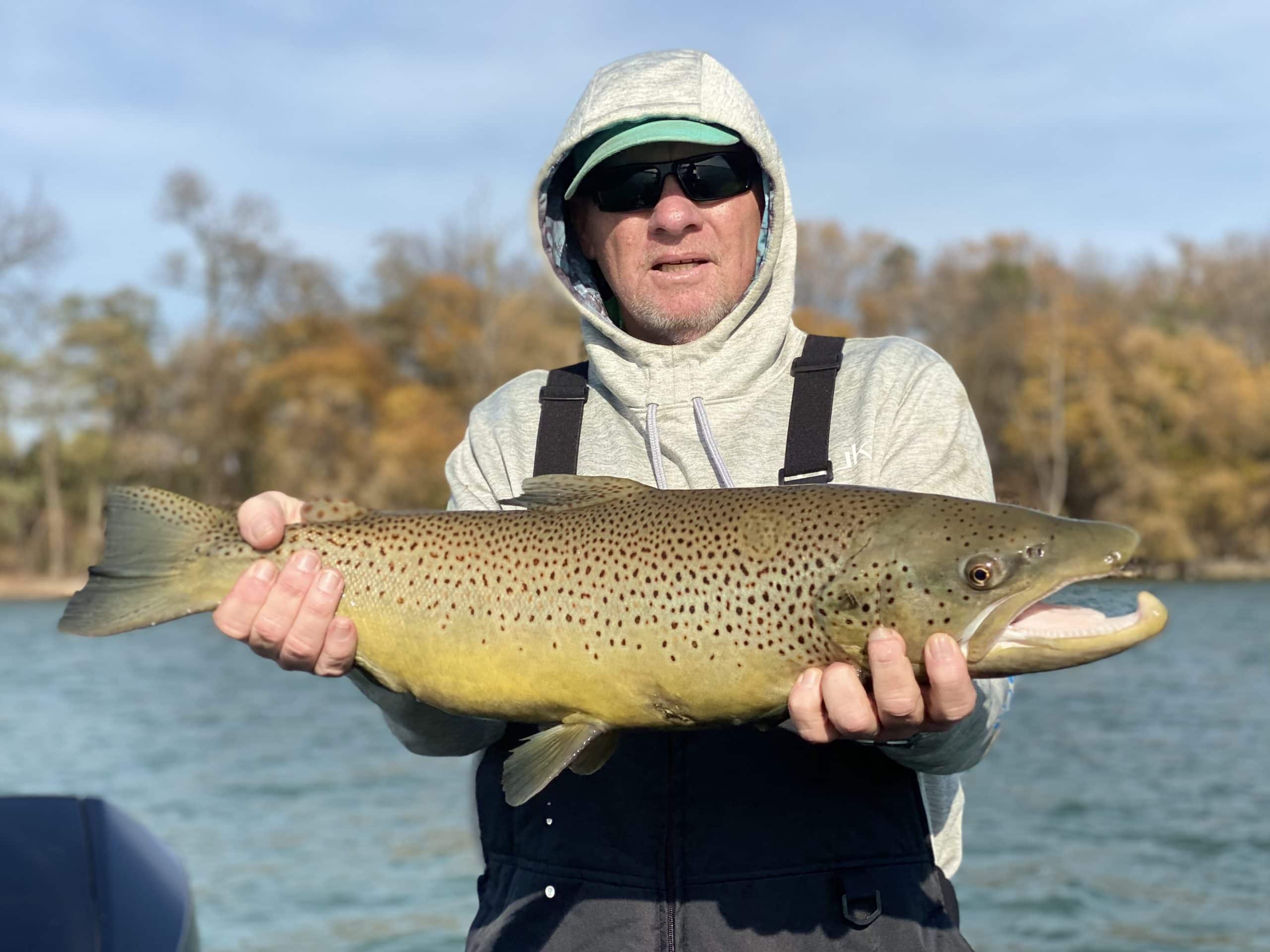 A692282C-D57E-4969-A9D6-9E0F4B30A5D1
486E7FC3-2EFB-47F6-A0EF-4CFEC62D2524
B9593179-A1B5-42B7-A30B-B719E0F6FFAE
5A5E3D23-98BA-4503-9AB2-544FED09276F
04E48E2A-1564-4B8E-9C03-91A1BE10DABA
C05C0BDD-300C-482F-AF4C-B4FA855BC03B
Lake Ontario Brown Trout
Fishing Season
Spring, Fall
Fishing Tactics
Walking the Lake Ontario tributaries. Floating the Lower Niagara River and Lake Ontario bar
Typical Fish Size
Average 6 lbs but fish over 10 lbs are common
Fish Habitat
Deep, slow-moving pools and along mud lines in open water
The Brookdog Perspective on Brown Trout Fishing in the Buffalo / Niagara Region
These big, gluttonous, golden beasts are a popular attraction in the Buffalo Niagara Region. They are an awesome fish because they are hungry…seemingly all the time.  That makes them easy targets and a main attraction to the Buffalo Niagara Region.
Lake Ontario Brown Trout in Buffalo are catchable all year but the prime times are in the fall and spring.
Fall is spawning time for these fish. During this period, they ascend the regional tributaries where they will make every attempt to bring about another generation of fish. This is an arduous process for them and it seems like they need to feed constantly throughout this period. That's great news for us anglers.
In the spring, as the water in Lake Ontario begins to warm, baitfish begin to move shallow to spawn and forage. Often, these baitfish will push up the regional tributaries as well. The brown trout follow them and gorge themselves.
Every serious angler loves a big Lake Ontario brown trout – they are fat, gnarly-looking on the spawn, and display the most gorgeous colors of any fish in the region. If you haven't held a biggie brown before, give us a call and we'll arrange it for you!
Ready to go trout fishing in Buffalo?
WE FISH FOR NEARLY EVERY SPECIES THE NIAGARA RIVER, LAKE ERIE, LAKE ONTARIO, AND THEIR TRIBUTARIES HAVE TO OFFER!
Ready to Fish?
BOOK A TRIP
(716) 704-5144
Brookdog Fishing Company
53 Elmwood Park W, Tonawanda, NY 14150