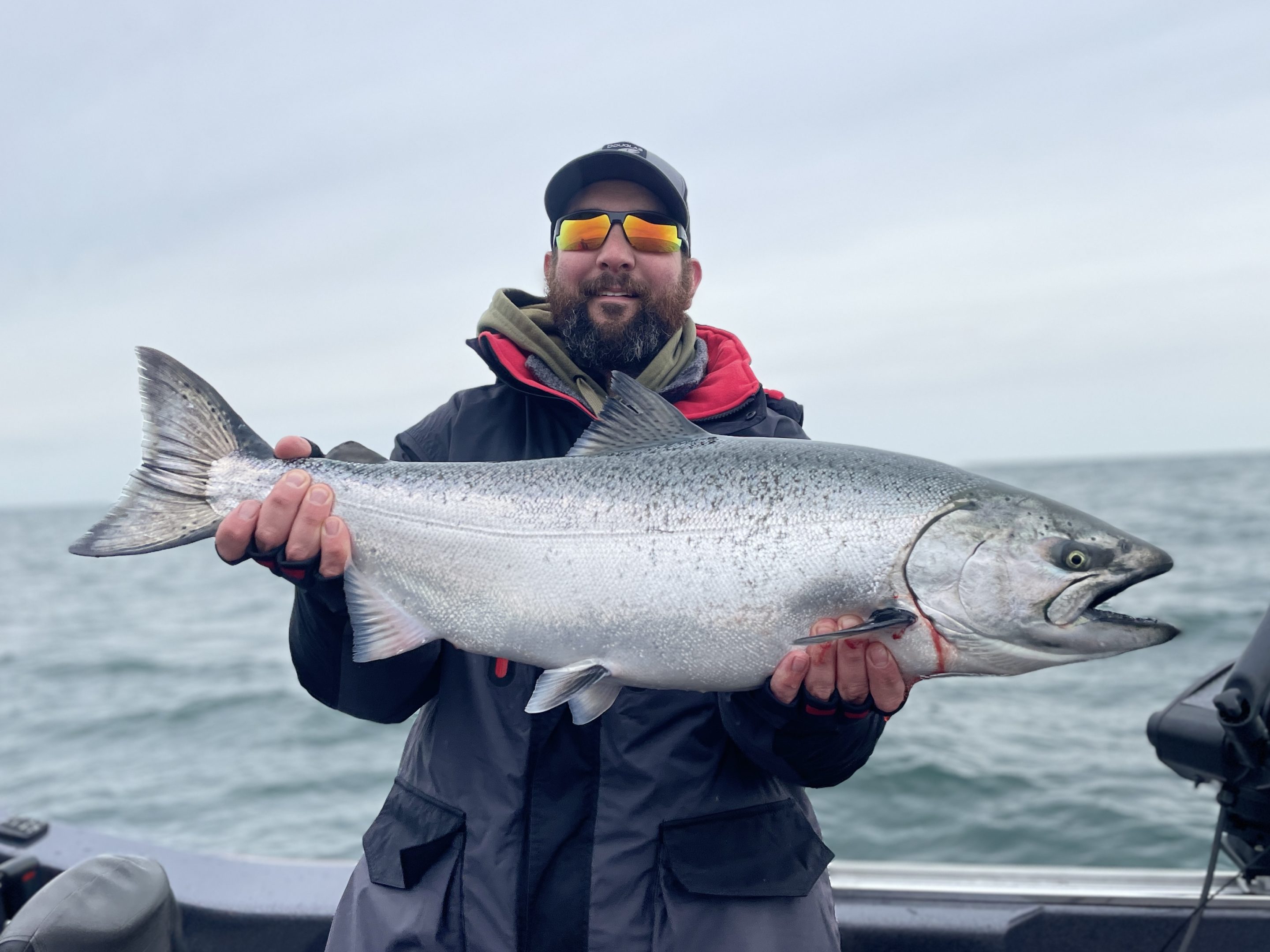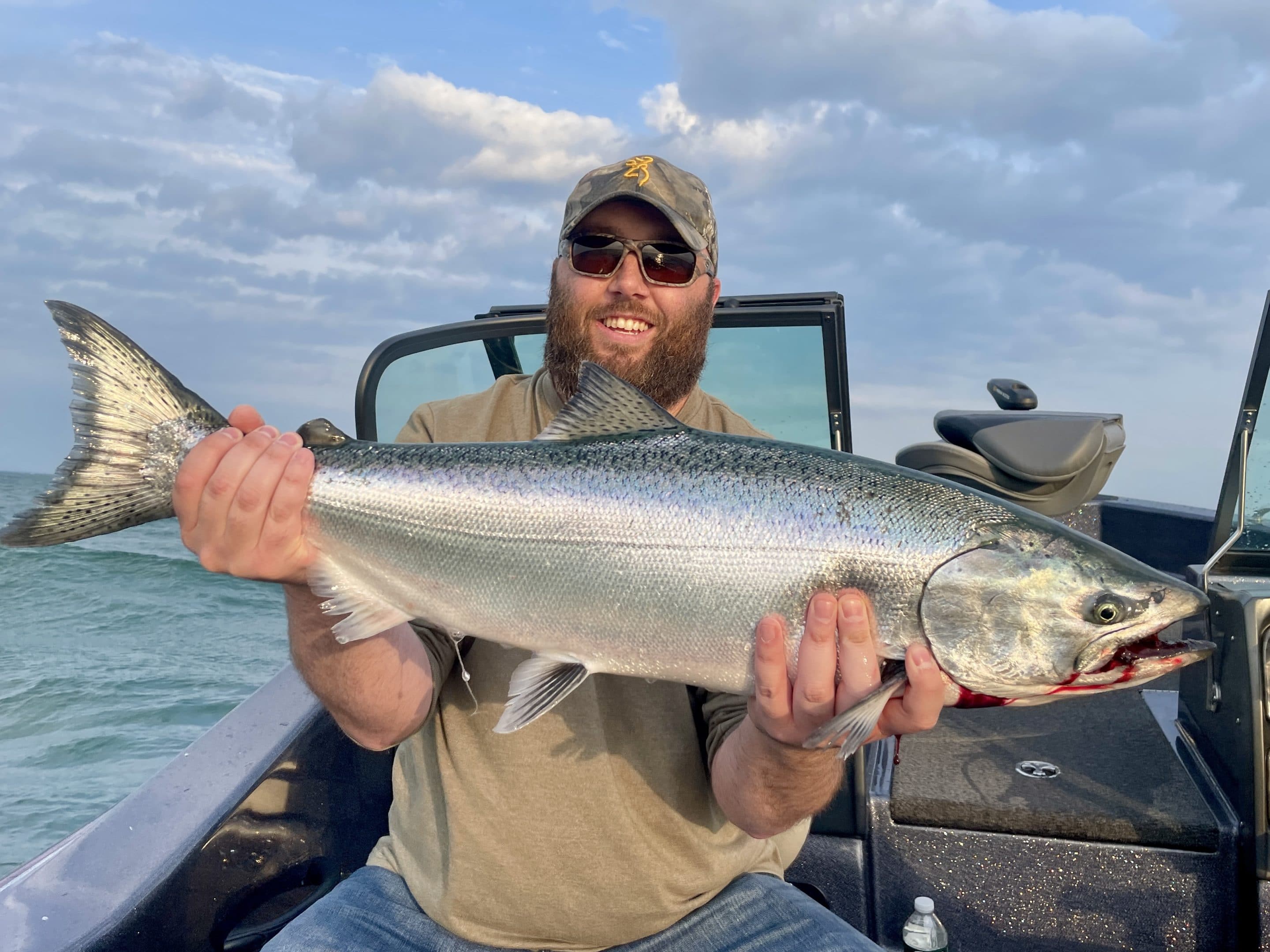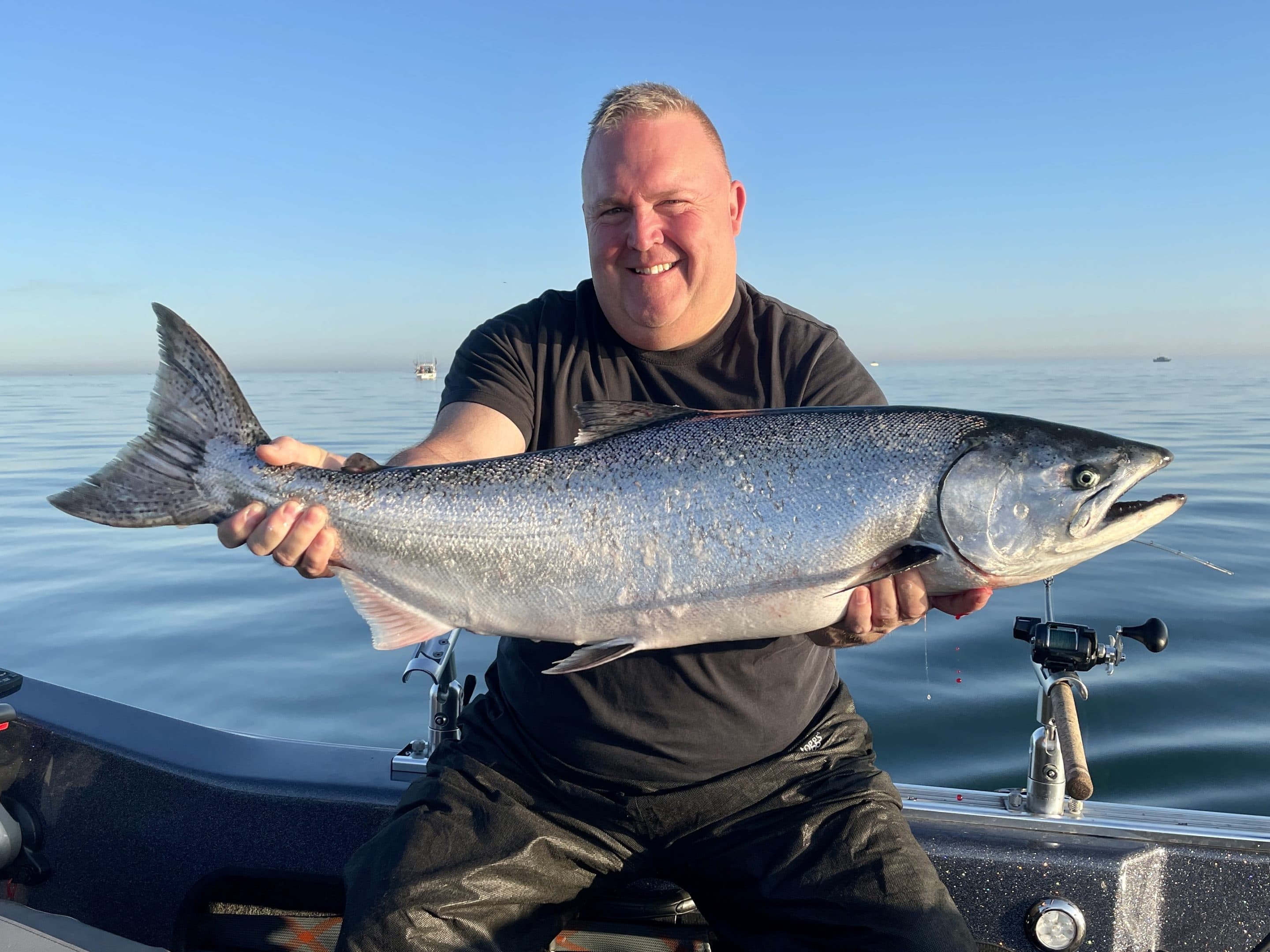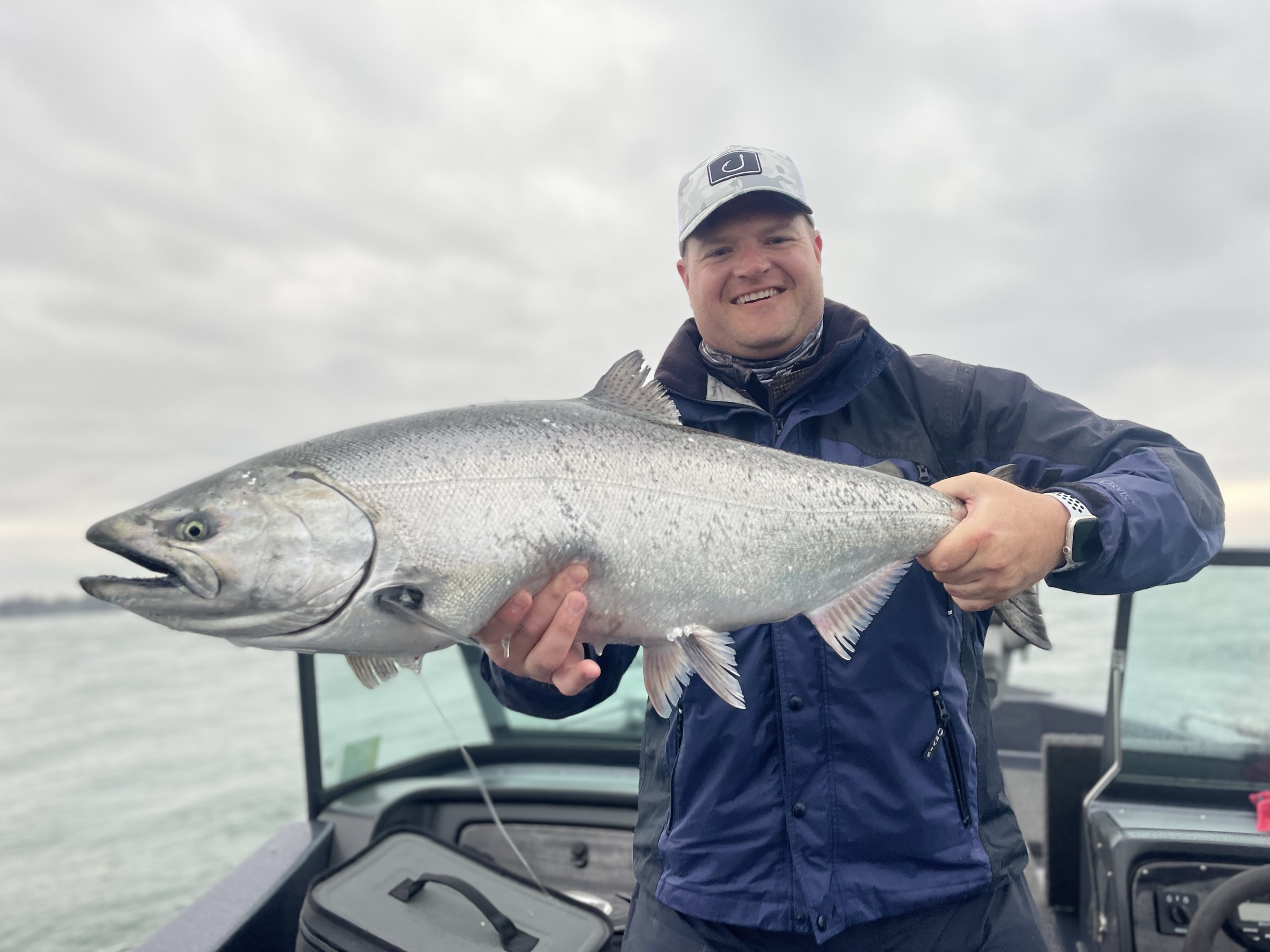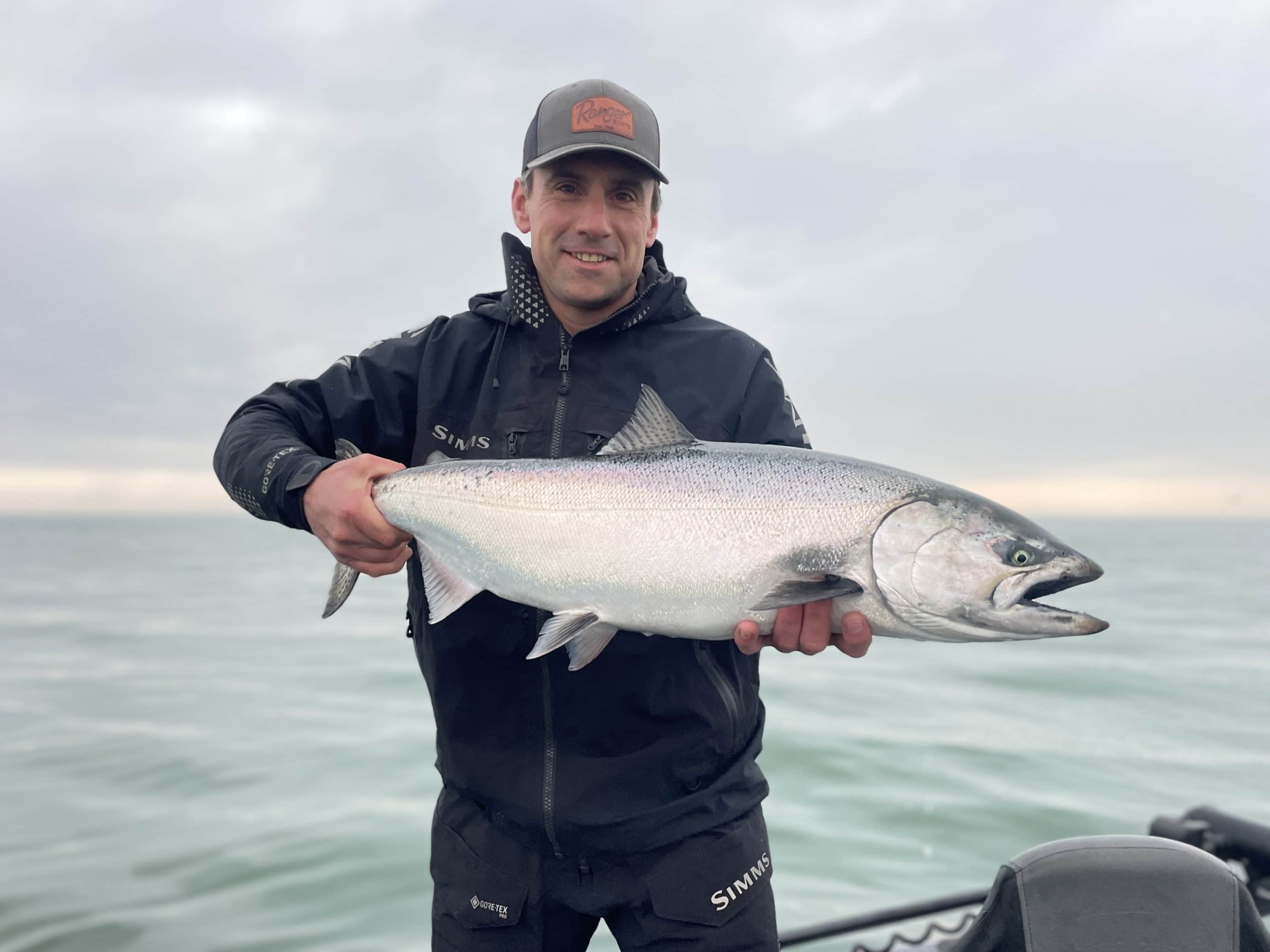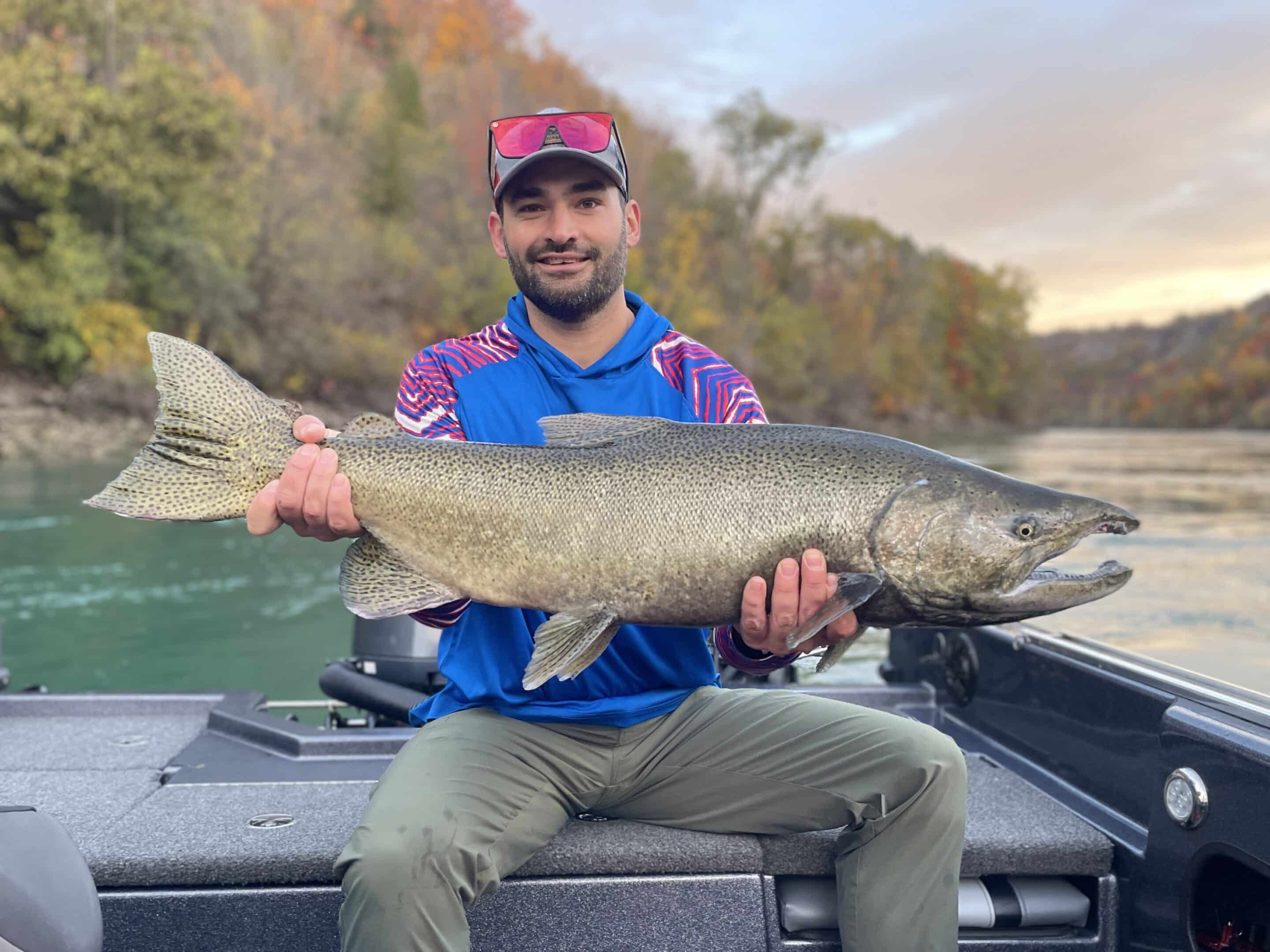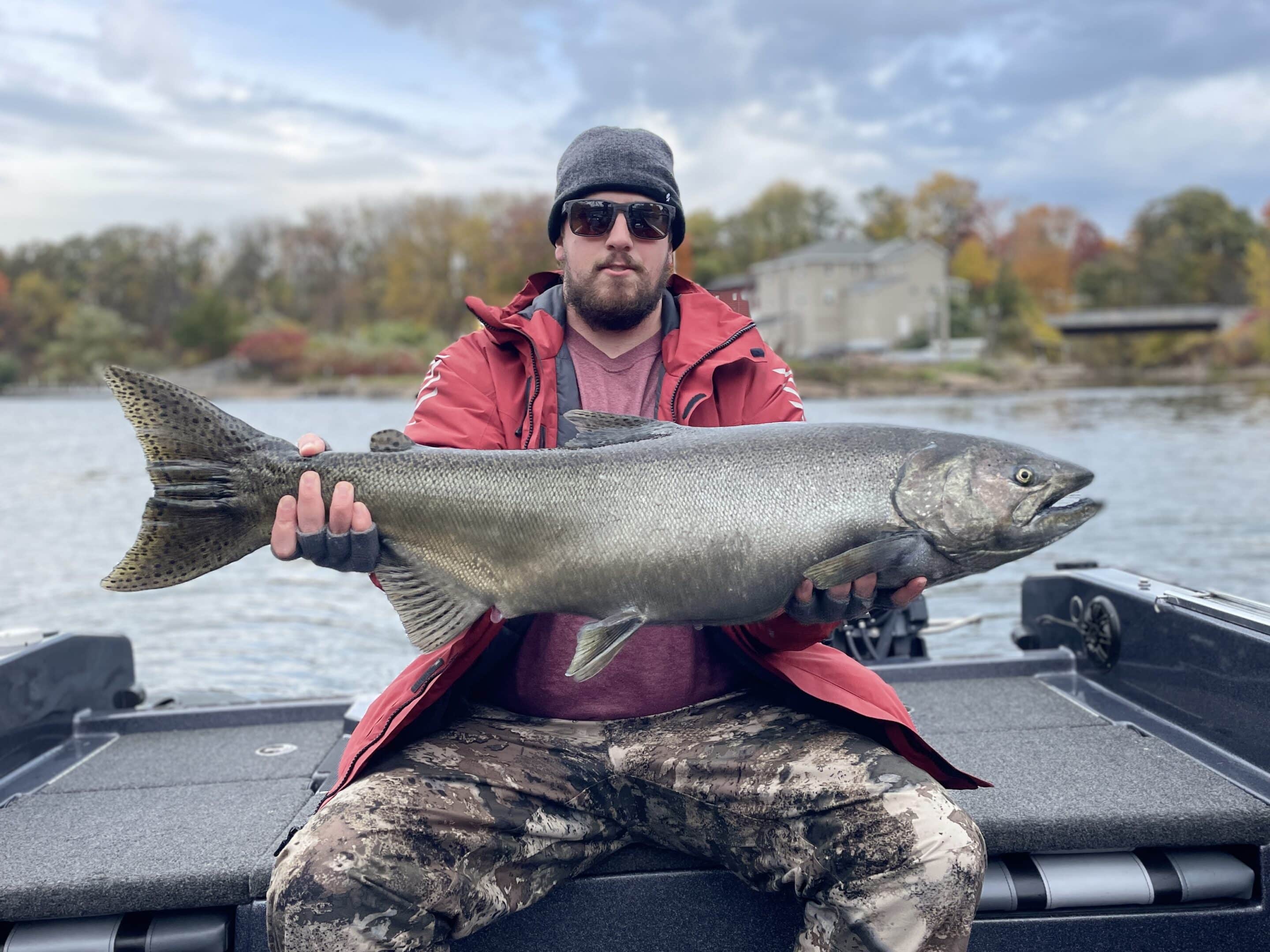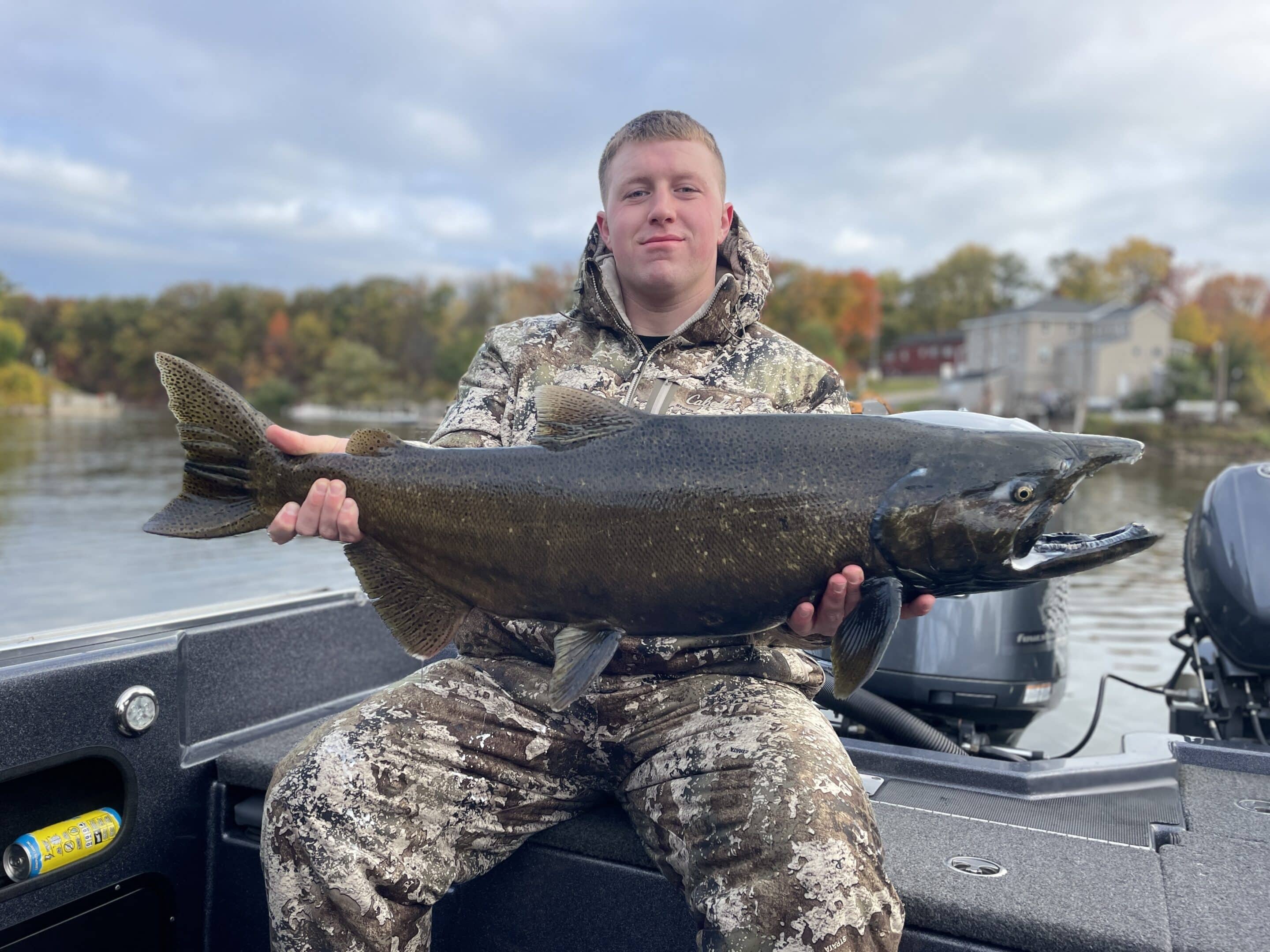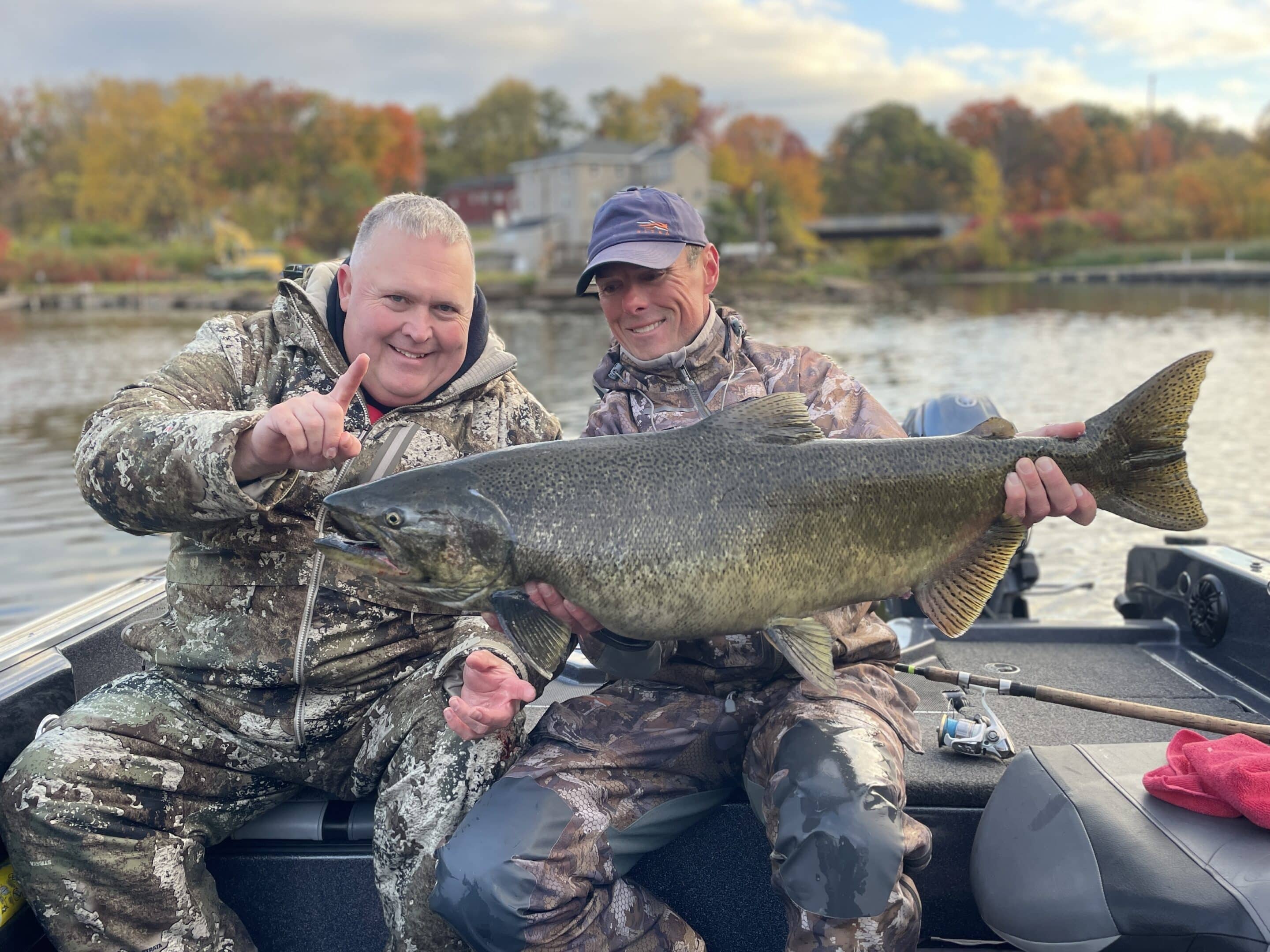 3601B7E0-AAB7-4A4C-87E2-3141C80EEFF2
2238_NY Bass_SOA_Photos_Dusan_LR Select_-699
4F3ACFBE-153E-48D5-9349-DC94A9781FFD
12F81C04-1EBF-4DD9-9075-6F53465D451C
7C717536-678E-44A9-B819-483C6E8B6905
39F1ACC4-4870-480B-A0D6-A2C96731396C
38AA0477-D365-4F7B-A64F-E3BA6D7333C7
EFDB4AFF-86F8-45A3-8123-2BB5914E5442
BA230A5A-ACBC-4752-A354-313265239BF2
King Salmon
Fishing Season
Fall, Spring
Fishing Tactics
Fall – casting crankbaits and float fishing skein on the Lake Ontario tributaries.  Spring – trolling spoons on Lake Ontario
Typical Fish Size
Averaging over 15 lbs (fish over 20 lbs aren't rare)
Fish Habitat
Deep water on Lake Ontario and in the regional tributaries during the spawn
THE BROOKDOG PERSPECTIVE…
Lake Ontario king salmon have been around the Buffalo Niagara Region since the 1960s, when New York introduced to Lake Ontario in order to control the invasive alewife – a forage fish.  It worked – and also created sport fishery that's become a huge contributor to the local economy.  This was the birth of Lake Ontario King Salmon charters.  
Known on the west coast for their size and voracity (Lake Ontario King Salmon often tip the scales at over 20 lbs), these fish have lived up to their reputations. New York State maintains this vibrant fishery by stocking salmon fingerlings every year in designated Lake Ontario tributaries.
Like their steelhead cousins, these fish roam the depths of Lake Ontario feeding on smelt, alewifes, and other baitfish and stacking on pounds in the process. When these baitfish move to the shallow waters of the lake to spawn, the salmon follow and present exciting opportunities to hook a beast in open water.
Also like steelhead, they begin their spawning run in the early fall when the water in the tributaries cools down – about a month earlier than the steelhead. These huge fish stack up in Lake Ontario tributaries and the Lower Niagara River. It is early in the run that these fish become a target for casting, drifting, and fly anglers.
One of the differences between steelhead and salmon is that after the spawn, salmon die, making this window of opportunity short lived. When you hook up with a fresh fish – your drag will scream and so will you. Don't worry, we'll be there for moral support and to net the fish afterwards.
Ready to fish for king salmon?
Book a trip to make this dream a reality!
WE FISH FOR NEARLY EVERY SPECIES THE NIAGARA RIVER, LAKE ERIE, LAKE ONTARIO, AND THEIR TRIBUTARIES HAVE TO OFFER!
Ready to Fish?
BOOK A TRIP
(716) 704-5144
Brookdog Fishing Company
53 Elmwood Park W, Tonawanda, NY 14150