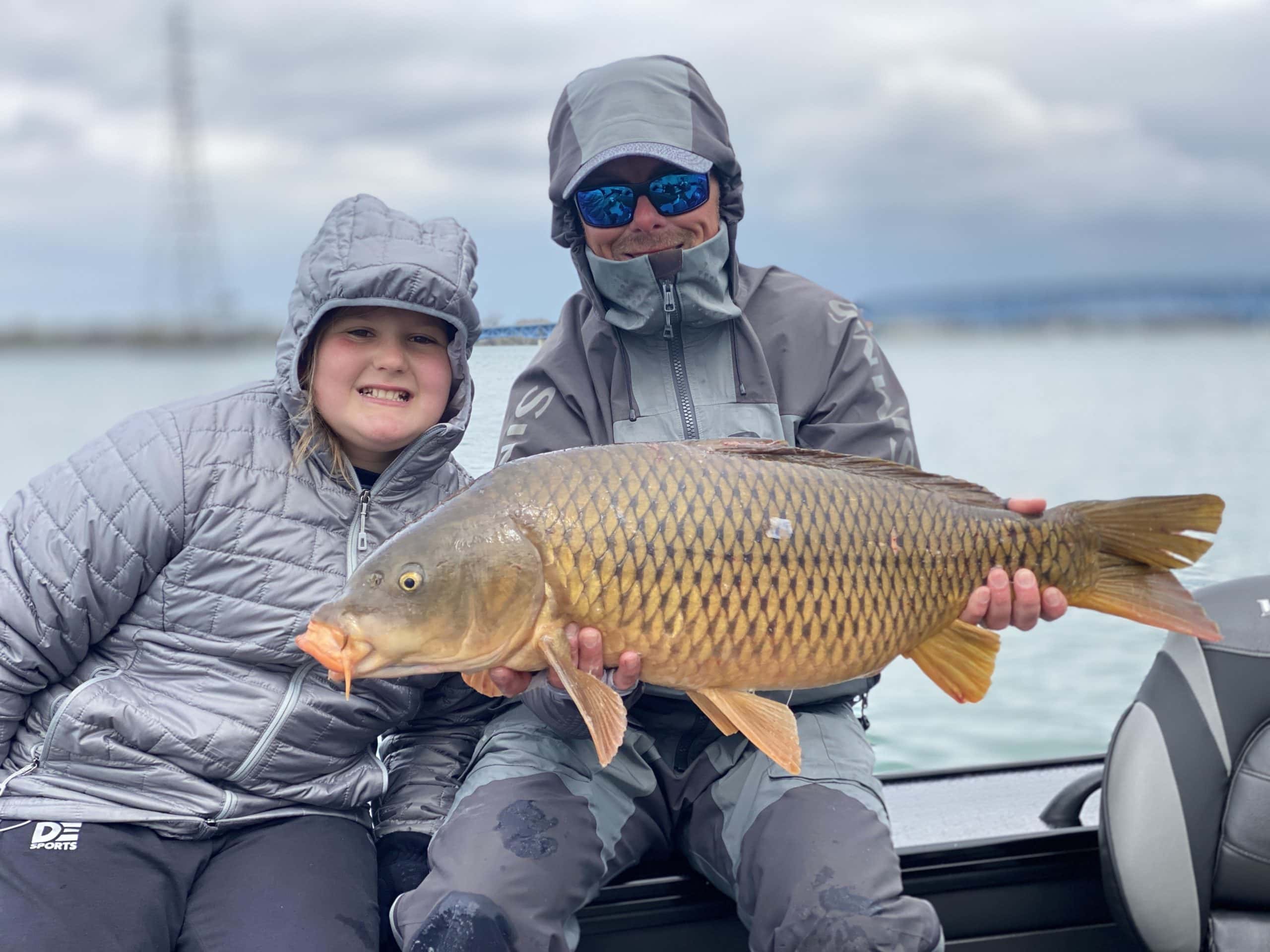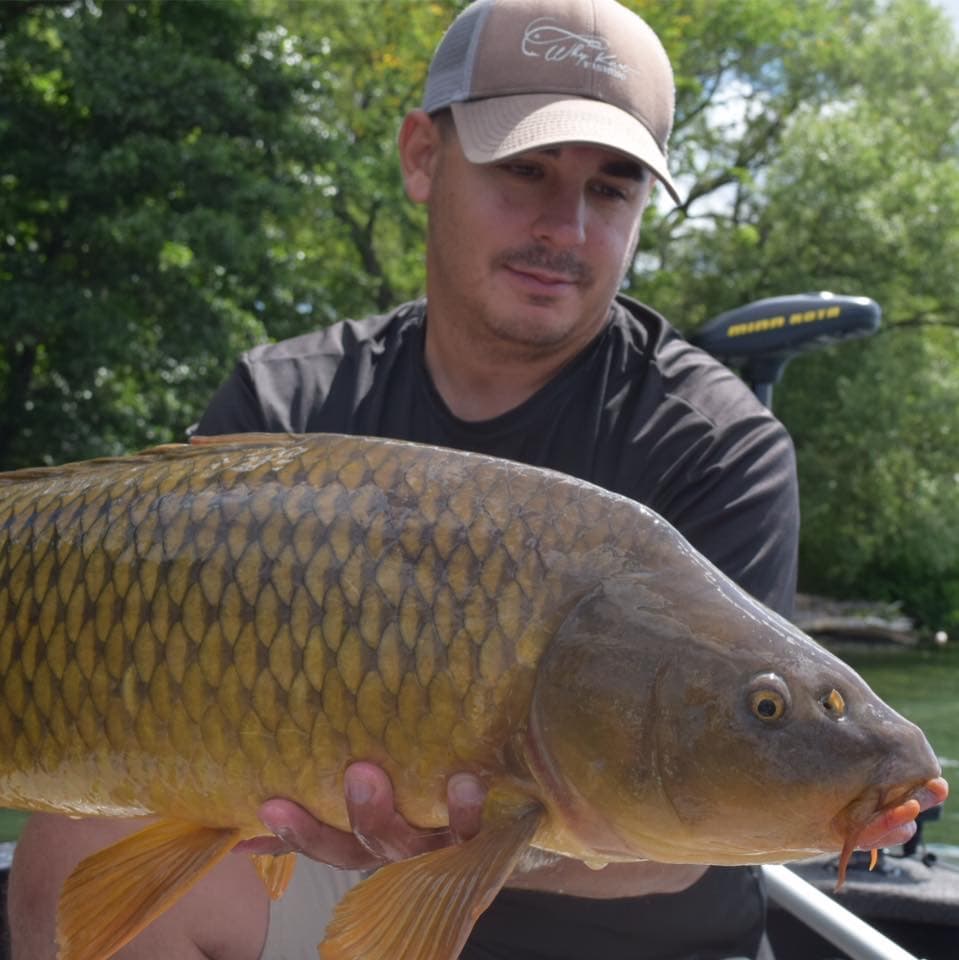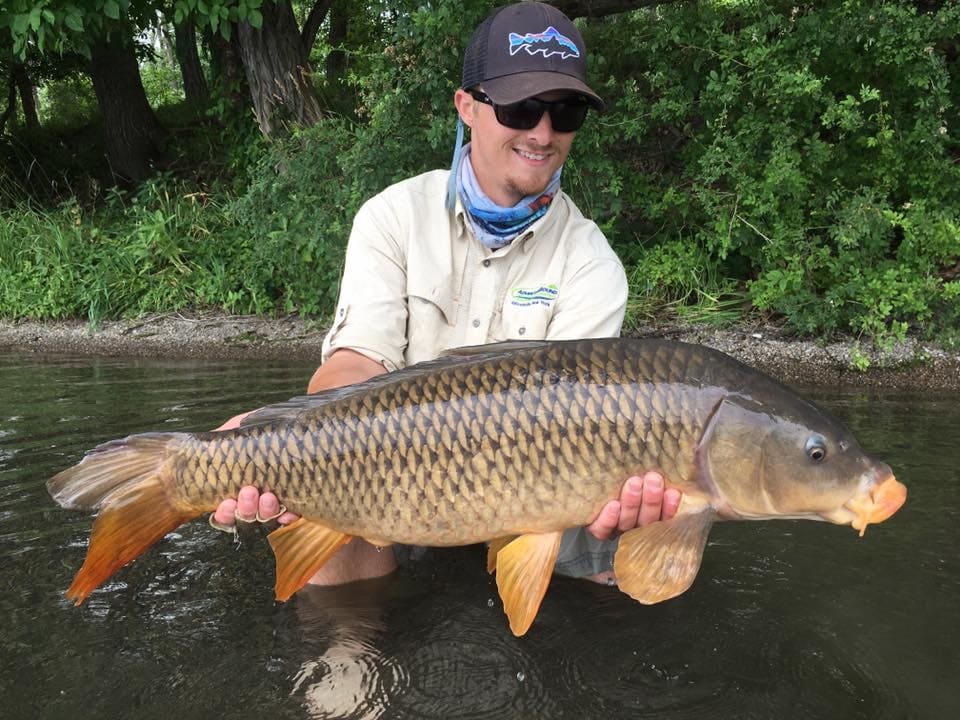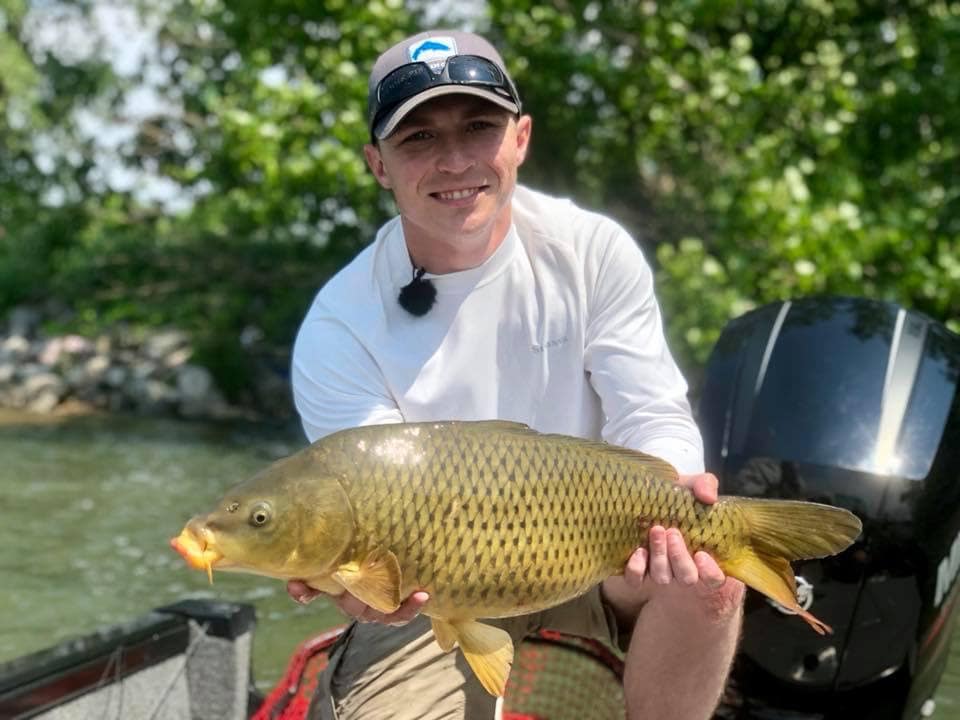 E4605026-3E54-4728-B635-D70586527A34
A22E4E0D-0F43-4EBD-972A-11969A6E91BC
412F043A-A708-4BDC-AE6D-753003046967
4F8341F3-CE47-44AA-8283-8E47EB83431B
Carp FISHING IN BUFFALO NIAGARA
Fishing Season
Late Spring / Early Summer
Fishing Tactics
Hunting down schools and making precision casts
Typical Fish Size
Local average is around 10lbs but fish in the 20lbs class are common
Fish Habitat
Flats and shallow bays in the Niagara River
The Brookdog Perspective on Carp Fishing
Often, the average person thinks of carp as those large goldfish in koi ponds or some ugly bottom feeder.  Nothing could be further from the truth.  Carp Fishing in Buffalo Niagara is one of our favorite early-summer activities on the fly.
If you've been paying only a little attention to trends in the fly fishing world, you probably noticed that the carp went from a backwater bottom feeder to sought-after sport fish in a short period of time. This is for good reason: carp get huge, are selective feeders making them challenging to catch, fight extremely hard, and are beautiful (O.K. that might be a stretch for some but you can't dispute the magnificence of their gold and bronze scales).
CARP FISHING IS A BLAST!
If you still doubt the legitimacy of the carp's status as an elite game fish.  Take one minute to Google it.  You'll find thousands of clubs and tournaments across the country dedicated solely to carp fishing. Putting aside all the hype, carp fishing on the fly is a great time because of all the attributes mentioned above AND it is extremely difficult to take yourself seriously while doing so – automatically making it a good time. Even their nickname, "the freshwater bonefish," implies a playful yet serious character – kind of like us.
The Niagara River boasts a population of huge specimens of this game fish.  Our charters routinely put fly anglers within casting range of fish that topple the scales in the mid 20lb range and larger fish are definitely a possibility.
Ready to go carp fishing in Buffalo?
WE FISH FOR NEARLY EVERY SPECIES THE NIAGARA RIVER, LAKE ERIE, LAKE ONTARIO, AND THEIR TRIBUTARIES HAVE TO OFFER!
Ready to Fish?
BOOK A TRIP
(716) 704-5144
Brookdog Fishing Company
53 Elmwood Park W, Tonawanda, NY 14150