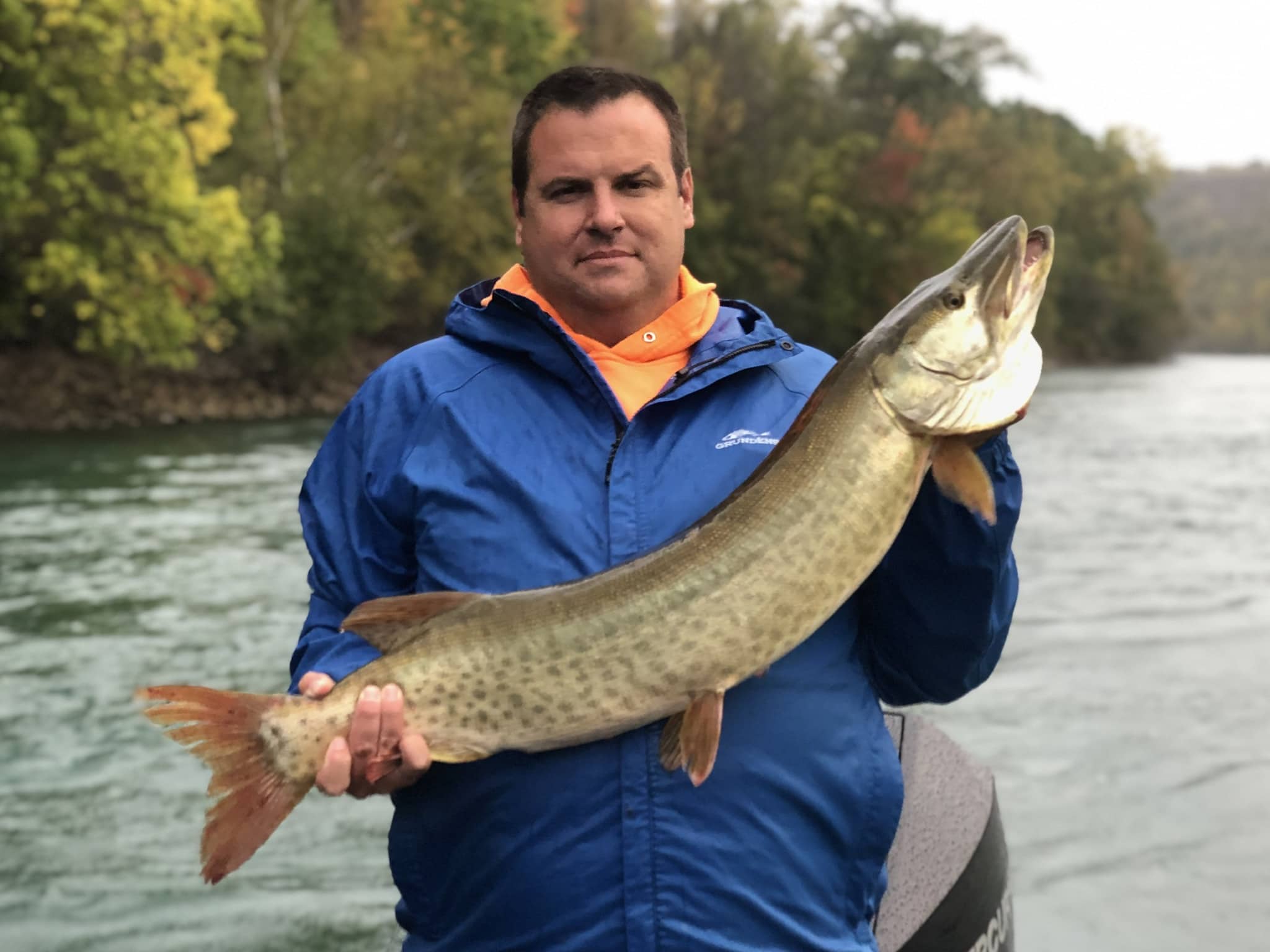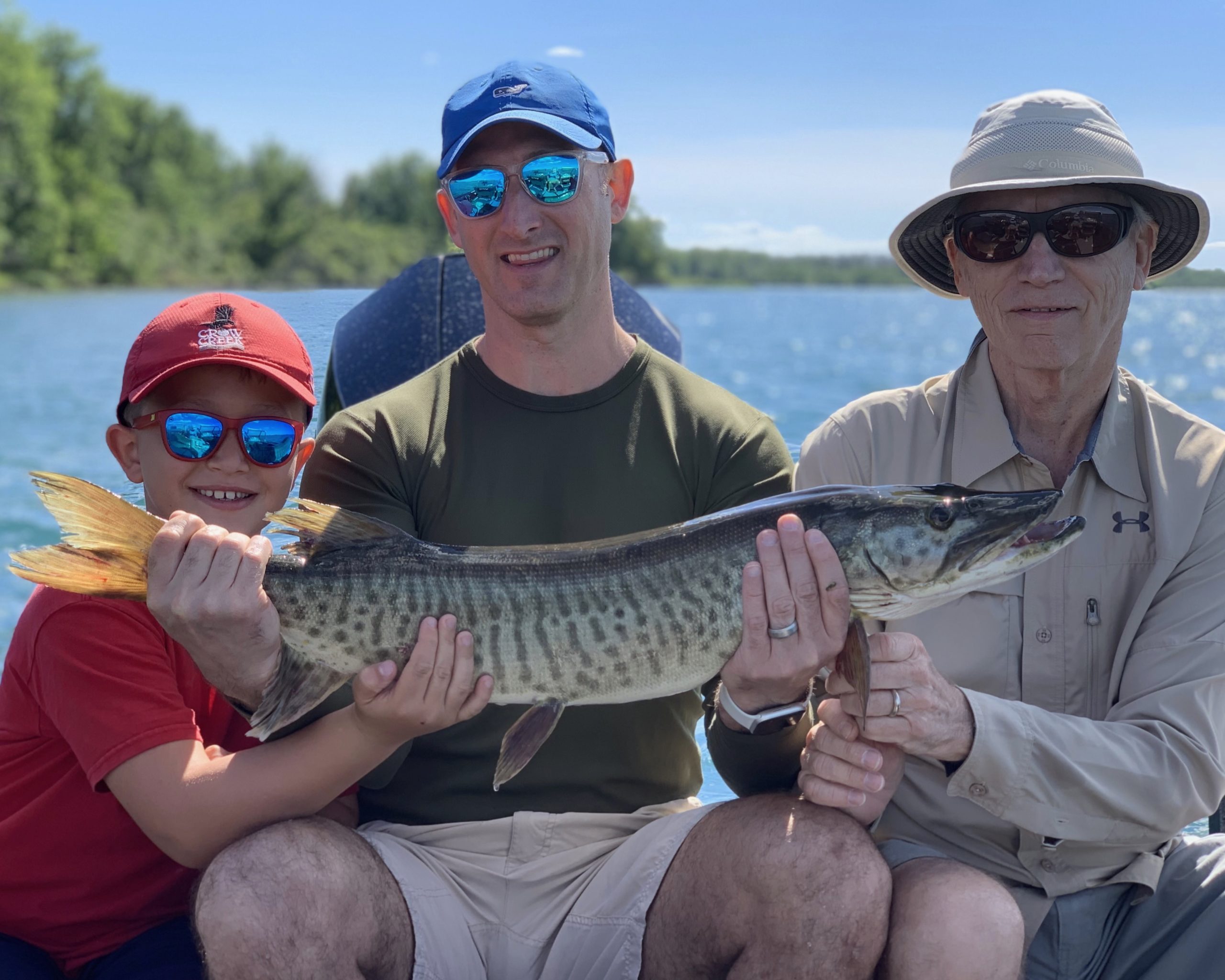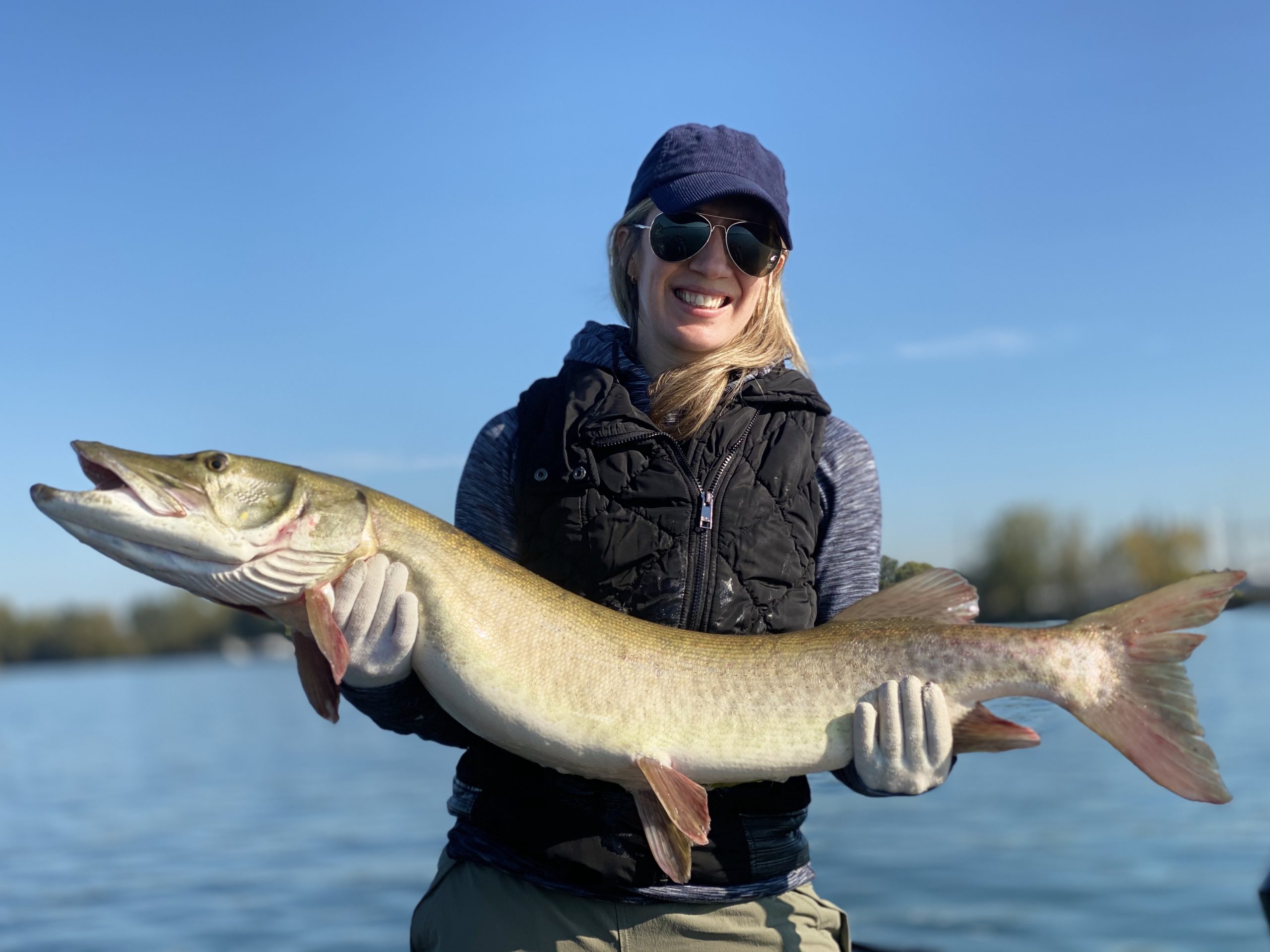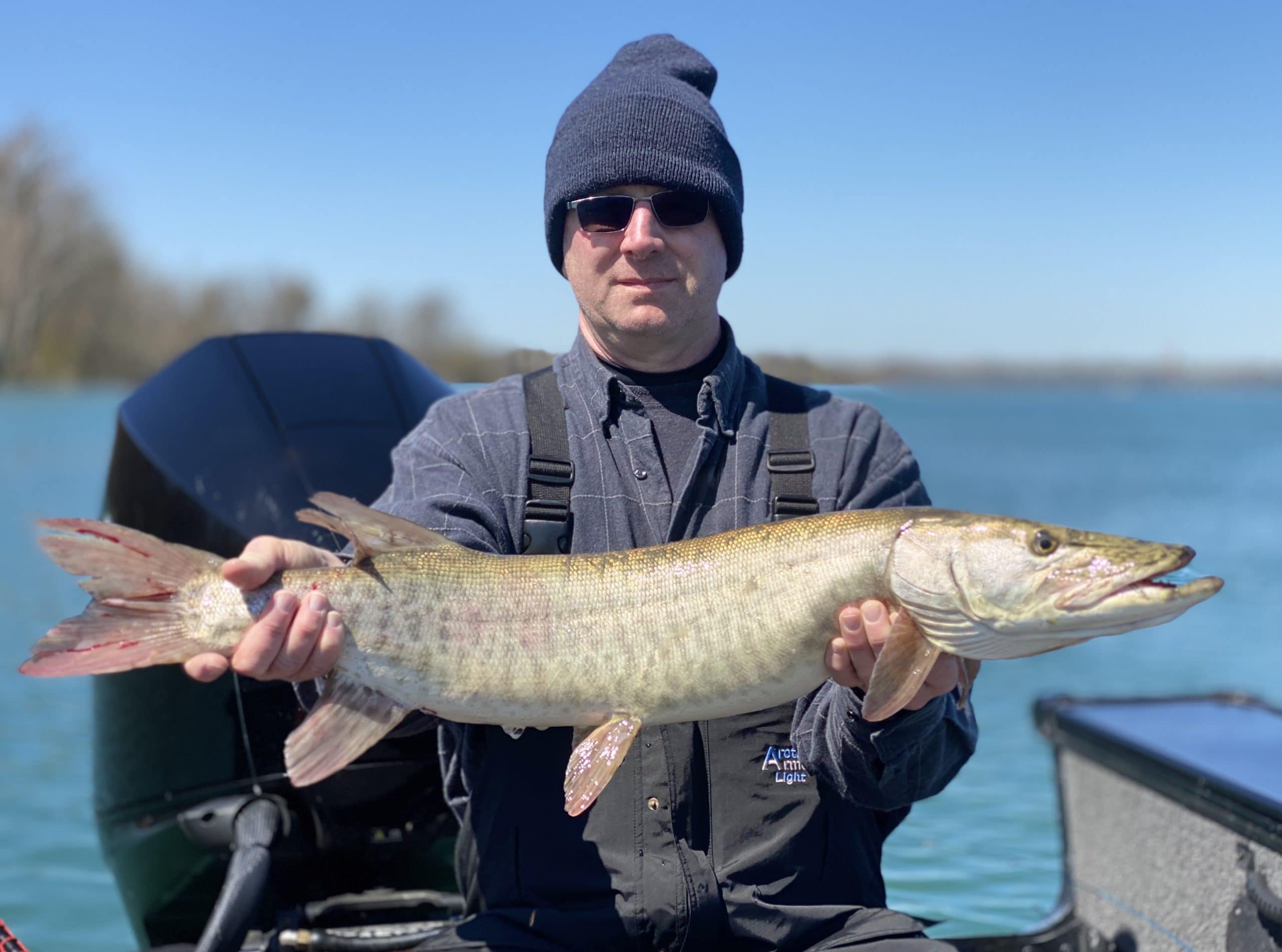 75C0B833-ACCE-4DFC-92BA-459219584545
47727C4E-3372-48BD-9604-AEAA4C418B34
2ADA6A7B-9D74-4129-9F4E-DE98B37A3FDB
628D1649-92DC-4673-9750-2F2109BB7000
Musky Fishing BUFFALO NIAGARA
Fishing Season
Fall but can be caught throughout the Summer
Fishing Tactics
Floating long drifts from the boat on the Niagara River, Cassadaga Lake, and other regional lakes
Typical Fish Size
Average mid 30″ but well over 40″ common
Fish Habitat
Big water along weed beds, drop-offs, and current breaks – likely ambush positions
The Brookdog Perspective on Musky Fishing in Western New York
Muskies exhibit all of the characteristics you've probably heard about – they get huge, have sharp teeth, are photogenic, and are difficult to catch. Muskellunge (or musky) are THE apex predators with gills in the region. Which makes musky fishing Buffalo so much fun!
Because they are at the top of the food chain, they eat when they feel like it making them hard to target on the best of days. However, when you do hook one, hold on – it's like playing tug of war with a pit-bull. With violent head shakes and the occasional acrobatics, no other fish displays such intense anger toward its captor as the musky.
All of these characteristics are more than enough to attract an angler that is up for a challenge. The ability to cast big lures or flies and stay focused through what could be many fish-less hours is crucial. Musky are one of our main targets because they are native to the WNY region, a gorgeous fish, and found in beautiful locations throughout Western NY and Northern PA.
This has not been a secret among conventional tackle anglers for decades but is just recently gaining traction among fly anglers in the region. Numerous fish over 50" are brought to hand every year and some experts believe the next world record will come from this region. Fall fishing is the best time to target musky.  Ready to go musky fishing in Buffalo? Join us for the opportunity to pursue that monster.
WE FISH FOR NEARLY EVERY SPECIES THE NIAGARA RIVER, LAKE ERIE, LAKE ONTARIO, AND THEIR TRIBUTARIES HAVE TO OFFER!
Ready to Fish?
BOOK A TRIP
(716) 704-5144
Brookdog Fishing Company
53 Elmwood Park W, Tonawanda, NY 14150