Buffalo NY Fishing Report – Observations from 02/6/2023 – 02/12/2023
Here's our latest Buffalo NY fishing report:  It was yet another week of marginal to unfishable conditions here in the Buffalo Niagara Region.  However, I did manage to fish one day (today) just to get on the water.  After all, it'd been close to three weeks since my last outing.  The weather was gorgeous and we had fun despite fishing in the mud.  Keep reading for more details.
Days on the Water: 1
Who we fished with: friends
Where we fished:  Lower Niagara
What we caught: lake trout
Tactics: 3-way rig with live bait
Episode 43 of Two Angles on Angling is live:  It's a short one this week, folks.  Jordan and I fished through muddy conditions – we had to – the weather was too perfect to stay off the water – so we discuss what we saw on the water during that session.  This upcoming week looks excellent…well…for a handful of days at least so Jordan and I discuss our plans.
Daily Conditions Analysis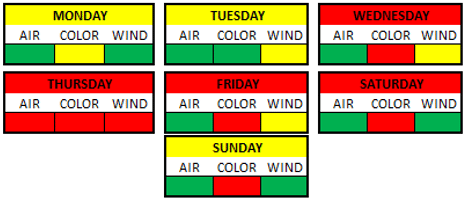 Monday – Angling was a possibility, but I wasn't booked so I stayed off the water.  Clarity was marginal but fish could've been caught.
Tuesday – Water clarity ended up being FAR CLEARER than I expected. However, it didn't last long.  The wind howled the back half of the day through the evening.  I rescheduled my trip.
Wednesday – the wind from the day prior trashed the system.
Thursday – Close to an inch of rain fell in some areas.  Plus, the wind kicked up something huge over night.  System remained trashed.
Friday – More wind and rain – river stayed muddy.
Saturday – Beautiful day, but the river was still muddy.
Sunday – Gorgeous day.  Water cleared a bit due to the stability the day prior.  Decided to fish with Jordan for a bit just to get in some reps.
Seasonal Assessment/General Observations
Although it's a bit cliché, it felt good to be on the water.  I keep saying it but…it's been a brutal winter.  A blizzard, followed by consistent daytime highs that are above freezing, an ice-less Lake Erie, ridiculous amounts of wind, and plenty of muddy water – yeah – it's been a rough one.
Despite all these setbacks, my optimism remains high.  There's a lot of bait around and in turn, solid numbers of fish.  We just need clear-enough water.  It'll happen – it always does.  Enduring long periods of crappiness is part of the profession – Mother Nature is often spiteful but she always rewards the patient.
Buffalo NY Fishing Report – Forecast for 02/13/2023 – 02/19/2023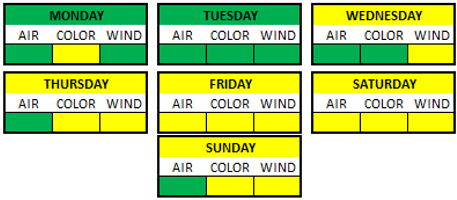 The front part of this upcoming week looks like it'll be fishable.  Muddy water will continue to be a problem, but clarity could get greenish by Wednesday.  I plan to fish as often as I can, just to get in some more reps while the weather is nice.  Upper 40s in to the 50s seems like it'll be the pattern for most of the week so breathing in the fresh air will be pleasurable enough.  As we saw on the water today, fish will eat through the mud…albeit very few…but something almost always happens.
If you have a chance to, stop by the Expo this week.  You're sure to bump into someone you know and haven't seen in a while.  I don't have a booth nor am I doing any seminars, but I'll be making rounds and catching up with friends.  I hope to see you there.
This will be the last fishing report for a couple weeks.  I'm going to be doing a little travel – a week or so in Florida followed by a week or so in Mississippi.  Stay tuned for the trip reports.
Stay healthy my friends – mentally and physically,
Ryan
Tap any image below to swipe through the gallery.