Buffalo NY Fishing Report – Observations from 05/22/2023 – 05/28/2023
Here's our latest Buffalo NY fishing report:  I'll start with this – please respect the reason for the Memorial Day Holiday – enough said about the topic.  Mother Nature gave us another stretch of wonderful weather, so I was able to fish all 7 days.  Other than a fast, 180-degree shift of wind that shut things down for the back half of Wednesday, the sun was out, and the wind was manageable all week.  It made for some great fishing.  Keep reading for more details.
Days on the Water: 7
Who we fished with: friends/clients
Where we fished:  Lower Niagara, Upper Niagara, Lake Erie
What we caught:  smallmouth bass, freshwater drum, walleye
Tactics: 3-way rig with live bait, drop shots, crank baits
Episode 54 of Two Angles on Angling is live:  After another long week of fishing daily, there is much to discuss.  The spring grows old – the "transition" is underway so we spend much of our time discussing that pattern.  We also reflect on what we saw during the pre-spawn period – about human behavior and animal behavior.   
Daily Conditions Analysis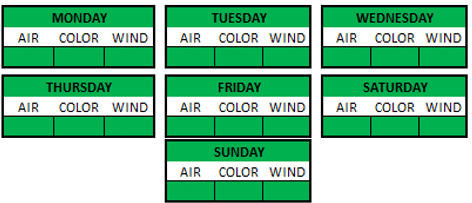 Monday – Fished Lake Erie for smallmouth bass.  Took a little bit for it to get consistent but when it did, we did VERY well.  
Tuesday – Fished Lake Erie for smallmouth bass.  Consistent bite all day long.  Did VERY well.    
Wednesday – Fished Lake Erie for smallmouth bass.  Slower bite to start.  Wind shifted fro a light SW to a hard NE in less than an hour.  It got choppy so we moved into the harbor.  Did OK in there – got some big ones.    
Thursday – Fished the Lower Niagara and Upper Niagara for smallmouth bass.  Some zones were hot, others were a dud.  Algae is getting heavier.   
Friday – Fished Lake Erie for smallmouth bass.  Kinda grindy.  Picked up a few in every zone we fished but it wasn't on fire.  Got a bonus walleye.
Saturday – Fished the Lower Niagara and Upper Niagara for smallmouth bass.  Same general commentary as Thursday except a little more picky.  Lots of beds – that pretty much explains it.  
Sunday – Fished Lake Erie for smallmouth bass and walleye.  SUPER grindy.  
Seasonal Assessment/General Observations
On the Conditions
I spent the entire week bassing so that's all I'll provide commentary for.  The spawn is underway – full swing – throughout the system.  The water clarity is excellent right now so just look down – you're going to see beds everywhere.  If you do, please leave them alone.
Lake Erie still has some prespawners going but it is getting increasingly picky.  Pressure seems to be the determining factor.  Maybe it's a coincidence, but on the days there were only a few anglers, we did very well.  On the days when there were crowds, action was lackluster.
When things got crowded, I moved into areas where there weren't any boats and found out that there's fish just about everywhere.  More in some places than others but if you cover ground, you'll cross them…walleyes too.  I've been experimenting with a warmwater "spread" that can catch bass and walleyes.  More to come on that.
It's time for me to transition into the summer program – walleyes with a side of bass.  Well, I'm hoping my little experiment will allow me to do both.  We're in the middle of the "transition" – bass into spawn mode and walleyes going on their post spawn feed so figuring out ways to target both will keep things interesting.  Oh yeah, drum are showing up too.
A Little Personal Reflection
I'm relaxed – it's been an awesome spring.  I can't thank my clients/friends enough for what's going to end up being my best May yet.  I worked my ass off and I feel fantastic.  However, it's getting to be that time to start coasting.  The summer months are nearly booked solid, I have a few vacations on the docket, I'm healthy – life is good.
This past spring was…emotional.  I'm not going to get too deep about it but I will say this – pressure, lack of sleep, constantly being on the go…it'll take it's toll on the mind and body.  I watched it happen.  It's wild to consider how far we think we are from nature yet end up behaving just like all the other creatures around us this time of year…well, all times of year, really.
Buffalo NY Fishing Report – Forecast for 05/29/2023 – 06/04/2023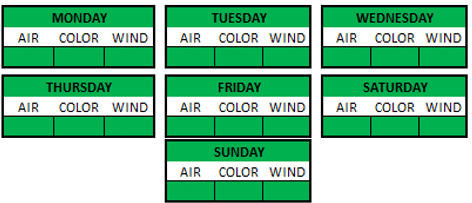 Things really started to heat up toward the end of this past week.  That warming trend looks like it's going to continue into this upcoming week with highs frequently breaking into the 80s.  Shorts and flops will come out for sure.  Every day looks fishable with little to no challenges to negotiate. 
As I mentioned earlier, it's time for me to transition too.  After fishing 28 of the past 31 days, it's time to take a breath and get into a less frantic operating mode.  I'll be on the water most days this upcoming week, but the boat needs a deep clean and a little maintenance after all that work.  The focus will be covering water looking for active bass while picking up some walleyes along the way.  Good times are in store!
Stay healthy my friends – mentally and physically,
Ryan
Tap any image below to swipe through the gallery