Commentary for the Week of 06/13/2022 – 06/19/2022
Here's our latest Buffalo NY fishing report:  I returned from a little angling vacation with the bros on Tuesday.  Here's the link to that report – TAP HERE.  I put in a double on Wednesday.  Rescheduled Thursday, Friday, and Saturday due to small craft advisories, and worked a double on Sunday.  It felt good to be back in the action on our local waters and even better seeing some new clients get into some quality fish.
There will be a new podcast launched tomorrow evening (Monday, 20-Jun-22).  My apologies for the messed-up schedule but crappy weather forced me to schedule a double today (Sunday) and Jordan fished a tournament yesterday so Monday was the best we can do.  We have a lot of catching up to do – it's going to be an interesting episode!
Daily Conditions Analysis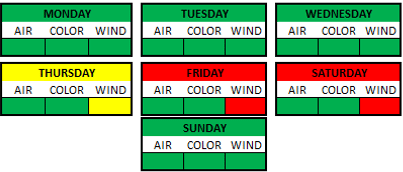 M,onday – Was in Swampscott, MA fishing for striped bass
Tuesday – Drove home from Swampscott, MA.
Wednesday – Worked a double.  Spent the morning fishing the harbor with twin 7-year-old boys, their mother, and her father.  Caught lots of drum with some bass mixed in.  The boys were awesome young anglers.  Spent the afternoon fishing Lake Erie for smallmouth bass.  We did very well in water over 40′ along the borders of sand, gravel, and rockpiles.  
Thursday – Winds/waves were big.  Rescheduled trip.
Friday – small craft advisory – rescheduled trip
Saturday – small craft advisory – rescheduled trip
Sunday – Worked a double.  Spent the morning targeting walleyes then converted to smallmouth bass.  Spent the afternoon fishing for smallmouth bass and converted to walleyes around dusk.  
Seasonal Assessment/General Observations
I'm stoked to see that the smallmouth bass are starting to go on the post spawn feed.  I've been pleasantly surprised by the action on Lake Erie…and that's only going to get better.  The fights are a little tired, they haven't been getting super airborne, and they are a little skinny but it's just the beginning of their recovery…they're only going to get bigger and more aggressive as the season rolls on.  Hell, even I looked pasty and dilapidated after just watching the birth of my daughter…and I didn't have to guard a nest for a couple weeks lol.      
Unfortunately, the Niagara River is getting mossier by the day, so I've stayed away from fishing it.  For reference – because our water is so clear, light penetrates deep.  That amount of penetration allows a certain kind of algae to grow in vast quantities on the bottom of the river throughout the winter and spring.  However, once the water temperatures get into the 60s, that algae (we call it "moss" because…well…that's what it looks like) dies.  When it dies, it releases from whatever it was attached to and floats downstream.  This moss gets caught on your lures/baits, knots, or any other hardware attached to your line causing near constant frustration.  You can fish through it and catch fish, but it takes patience and small profile baits that don't grab everything floating in the column.  I've found that a ned fits that mold very well. 
I managed to get out for walleyes for the first time of the season and was pleasantly surprised by decent action.  It's not on fire out there by any means but putting dinner on the table for a large family is certainly doable right now.  The crowds "by the windmills" have been ridiculous so I've stayed in deeper water, away from the fray.  Harnesses in pink, orange, fire tiger, and chartreuse have all worked.  I've been keeping the baits in the bottom 5ish feet of the column.      
Looking Forward to the Week of 06/20/2022 – 06/26/2022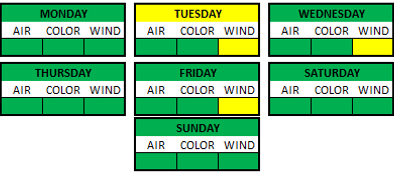 Fishing Conditions Looking Forward
This upcoming week is looking pretty good.  It looks like we'll get back in to the 80s after a couple milder days in the beginning of the week.  Wind will be somewhat problematic on a couple of the days but as long as the forecast holds, every day will be fishable.  We're booked daily so fingers crossed nothing changes for the worst. 
My focus will be walleyes with a little bit of bassing in the mix.  Now, both fish are occupying similar terrain/are close to one another so it's super easy to convert from fishing one to the other.  In fact, you often catch one while fishing for the other.  That won't last much longer as the bass will become increasingly shoal focused and the walleyes will move to deeper and deeper water so I like to take advantage of the multispecies option while I can.    
My summer calendar is getting packed so if you want to take advantage of stable weather, relaxing fishing, and good times on the water, be sure to call soon.  We hope to see you out there.
Stay healthy my friends – mentally and physically,
Ryan
Tap any image below to swipe through the gallery