Buffalo NY Fishing Report – Observations from 06/19/2023 – 06/25/2023
Here's our latest Buffalo NY fishing report:  Welcome to summer!  My apologies if you were looking forward to a fishing report that didn't arrive last Sunday.  I only fished a couple days that week, plus it was Father's Day.  This past week, I fished near daily and have plenty to discuss.
Days on the Water: 4
Who we fished with: friends/clients
Where we fished:  Lake Erie, Upper Niagara, Lower Niagara
What we caught:  smallmouth bass, freshwater drum, perch
Tactics: 3-way rig with live bait, drop shots, worm harnesses
Episode N/A of Two Angles on Angling is live: I'm going to Lake Placid and Jordan is going to the St Lawrence so we're taking the week off from the podcast. Rest assured – we'll have a lot to talk about when we return next week.  In the meantime, please check out some of our previous episodes.  The reporting might be aged, but the "getting deep" portions are always timely.  
Daily Conditions Analysis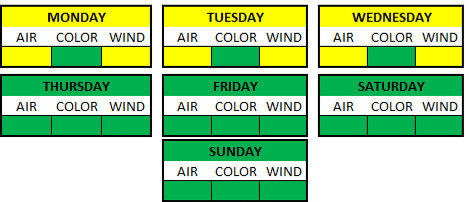 Monday – Fished the Lower Niagara for smallmouth bass.  Devils Hole continues to hold good numbers but the water downstream was very picky.  We decided to move to Lake Erie to fish the harbor for a bit but a big storm cell dropped in on us.  See the pics – it was awesome.  Bottom line – we ended early.       
Tuesday – Day off    
Wednesday – Fished a double on Lake Erie for smallmouth bass.  Had kids on both trips.  Waves/wind remained big from the night prior.  Didn't matter – it was on fire.  We stayed close to the city and worked rock piles.  It was a drumfest with a side of bass but, the kids loved it.  One of the craziest drum bites I've ever experienced.  Some might look askance at that comment but get out there in the waves and give it a try – it's insane.  
Thursday – Fished the Upper Niagara for smallmouth bass.  There are still a lot of fish on beds so it was picky everywhere.  
Friday – Fished Lake Erie for walleyes and smallmouth bass.  Slow fishing for both.  Closed the day in the harbor fishing for bass and drum.  Action there was good.  
Saturday – departing for Lake Placid.     
Sunday – n/a     
Seasonal Assessment/General Observations
On the Conditions
It was a week of wild weather, but I managed to get out through it all.  It was far slower than what I usually experience this time of year.  Well, I take that back – although it took them a little longer than in most years, the drum have arrived and are on the feed.  I'll get a little deeper about bass and walleyes in the following paragraphs. 
Smallmouth Bass
I was a little disappointed to see so much bedding activity going on in the river…still.  Every year since I've been in this business, my birthday (6/30) is always good for a post spawn bite.  That wasn't the case this year. 
The water clarity is incredible right now, easily in the teens if not more.  So, when we fished the river on Thursday, we could see everything.  In short – there are a ton of fish still in the system.  However, many remain on beds.  That's very late for them, but that's a good thing for early July fishing in that the post spawn frenzy has yet to come. 
Most of the fish we caught this past week, both in the river and in Lake Erie, were on rock piles/shoals/reefs.  In other words, they were structure oriented.  There are plenty of fish in the deep water on sand/gravel too.  There's a ton of bait moving around out there and those post spawn smallies are filling up their tanks. 
Walleye
day targeting them, you can bring home a family meal.  However, boxing out isn't a thing just yet.  A couple of my colleagues have been doing well fishing out of Barcelona, NY and further south.  It's only a matter of time before the walleyes stack up over in our basin.  I'll become increasingly dedicated to that pursuit following the 4th of July. 
A Little Personal Reflection
I don't have any deep insights this week.  Only that I'm looking forward to checking out Lake Placid.  It'll be my first visit.  Fingers crossed it won't be my last.  
Buffalo NY Fishing Report – Forecast for 07/01/2023 – 07/09/2023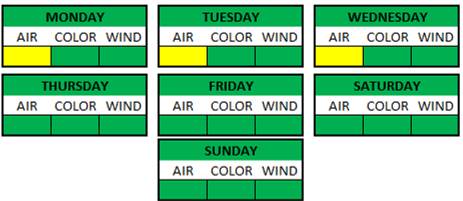 I always avoid fishing around the 4th of July holiday.  Around here, spending time on the water during that period is treacherous.  Between the intoxicated boaters, the thousands of jet skis, and the countless weekend warriors, it's not worth the drama.  Besides, it looks like next week will start off very wet. 
Following the 4th, if the forecast holds, it looks like we'll be in another period of stability.  I'll be on the water daily following my return from vacation.  I hope everyone enjoys the long weekend.  Stay tuned for my trip report.     
Stay healthy my friends – mentally and physically,
Ryan
Tap any image below to swipe through the gallery