Commentary for the Week of 07/11/2022 – 07/17/2022
Here's our latest Buffalo NY fishing report:  Solid week – more walleye fishing than bass fishing and the action was consistent.  Nearly all days were fishable and we took advantage of it.  
Episode 18 is live.  We discuss current conditions and patterns we've noticed here in the WNY fishery as well as the forecast for this upcoming week.  Tap the link below to listen.
Daily Conditions Analysis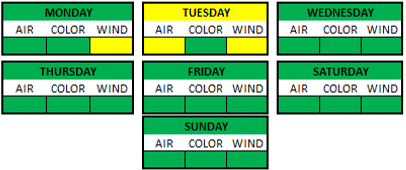 Monday – Did an Upper Niagara/Lower Niagara River combo.  Both were slowish.  We caught the bulk of the fish in the rockiest zones.
Tuesday – A little rain but a lot of wind.  Small craft advisory.  Rescheduled the trip.
Wednesday – Fished bass on Lkae Erie and the Upper Niagara.  Was drummy throughout but we were able to pick up some quality bass in the mix.
Thursday – Fished walleyes on Lake Erie – awesome bite.  Got a 3-man limit quickly in over 55′ out of Buffalo, NY.
Friday – Fished walleye and bass on Lake Erie.  Walleye bite was a little slower than the day prior but still good.  Picked up multi family fish fry worth in the first few hours so went bass fishing after that.  Drummy everywhere.
Saturday – Fished Lake Erie for walleye. Got a 3-man limit quickly in over 55′ out of Buffalo, NY.
Sunday – Fished Lake Erie for walleye.  Tried to get another trip done in the afternoon – got out a few hours but a storm rolled in and sent us back to the dock.  
Seasonal Assessment/General Observations
It was a great week for walleye fishing – FINALLY.  The fish in the eastern basin were set up very well throughout the week.  I hope that continues for at least another couple of weeks – fingers crossed.  The bite was consistent everywhere I fished as long as it was deeper than 50′.  We had to cull through a lot of drum to get limits, which kept rods bent often and spirits high.
The smallmouth bass bite has been tough for me on Lake Erie lately.  I've been finding them on structure and in fast current, but the drum are beating them to the bait 9 times out of 10.  I've tried fishing neds, blade baits, big swim baits, etc. – the drum attack all of them.  I guess I'm kind of complaining about the number of drum around – but I'm happy rods are getting bent nonetheless.  Although most folks will knock catching drum, EVERYONE comments on how hard they pull on light tackle.  People also miss them when I move to another zone where I think there will be less drum/more bass and the bite slows down.  It's summer fishing – drum are an inevitable part of the day – sometimes fun, sometimes inconvenient, always willing to eat.
Looking Forward to the Week of 07/18/2022 – 07/24/2022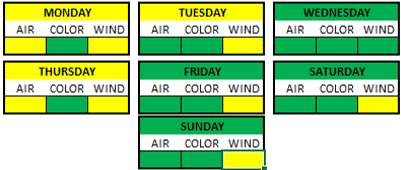 Fishing Conditions Looking Forward
The forecast for upcoming week looks dicey – lots of wind and rain.  We're in a little bit of a drought here so we can use the rain, but I'm not stoked about combining that with high winds.  There will be a lot of last-minute calls throughout the week.
When I can get on Lake Erie, I'll continue to pursue walleyes while that bite remains good.  The river – both Upper and Lower are "grinch hair" free so those are always an option – but it's a tough go this time of year unless you're a good stick.  Fishing finesse gear through rocks and above weeds is tough for beginning anglers but if you have some skills, you can do really well in the river right now.  I was hoping to spend some more time on the river this past week, but the walleyes came calling and I had to answer.  We'll see what this upcoming week holds – I have some clients on deck that are bass finatics and great sticks.  
Summer availability is fleeting my friends.  If you haven't booked a date on the water, call us soon before the schedule gets jammed.  I hope to see you out there.
Stay healthy my friends – mentally and physically,
Ryan
Tap any image below to swipe through the gallery (FYI – I didn't take very many walleye shots this past week – carnage was rampant on every outing and the cleaning station was always packed so I didn't want to take too many of those "lay them all out" shots).