Commentary for the Week of 08/22/2022 – 08/28/2022
Here's our latest Buffalo NY fishing report:  It was another relatively windless week on Lake Erie around Buffalo, NY so the fishing was slowish.  Plus – it being the last weekend before school starts around here, the boat traffic was a bit insane.  Whatevs – I got to fish with some great folks and fish were caught across the board.  Keep reading for the details.  
Episode 23 is live.  We discuss current conditions and patterns we've noticed here in the WNY fishery as well as the forecast for this upcoming week.  We get detailed about the transition into fall – what to look for and what tactics will work best during the transition into cold.  
Daily Conditions Analysis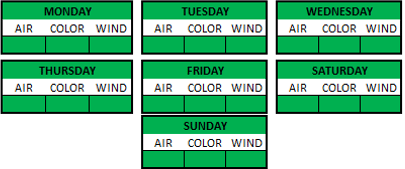 Monday – Did a Lower Niagara to Lake Erie combo trip.  The lower fished well but the fish were all small.  Lake Erie produced a few biggies but there wasn't much wind, so the numbers were lack luster.  
Tuesday – Did a half day trip on Lake Erie with a father and 2 young boys.  Again, there was only a slight breeze – not enough to push us much.  Still, we put together a solid session.
Wednesday – day off.
Thursday – Did a Lower Niagara to Lake Erie combo trip.  The lower fished well but again, the fish were all small.  Lake Erie produced a few biggies, but just like the previous days, there wasn't much wind, so the numbers were lack luster.  
Friday – day off
Saturday – Fished Lake Erie for bass.  You'll likely notice a trend by now…when we had a breeze, we caught fish.  When it was windless, it was a grind.  Still, we managed to boat a few biggies.  
Sunday – Fished Lake Erie again.  Trolled for 'eyes a bit considering it was windless once again.  Boat traffic was insane on the lake all the way to Seneca – giant wave pool in the lake from the south gap of the harbor, across to Canada, and all water north to round house.  In other words, the only way to move was to fish in current but that zone was riddled with wakes/big boat activity.  Got a nice breeze toward the end of the day and the action picked up. 
Seasonal Assessment/General Observations
All of those stagnant/windless days in a row was a real drag.  As I've mentioned many times before, it's pleasurable being out there in nice weather but when you're floating around a big bathtub and not moving, the catch rate is low and it's tough to keep folks engaged.  As per usual, I have to center myself by considering the size of some of the fish we landed and recognize how spoiled we are to live in a place like this.  Plus – nearly all the people that fished with me this past week were either new angling, first time clients, or both.  All had a great time and learned a lot, and all are strongly considering fishing again when the action is faster (spring or fall).  
These dog days of summer are coming to a close soon.  Days are getting shorter, nights are getting cooler, water temps will drop soon, and there's a good amount of wind in the forecast – things are looking up.  Even better, the boat traffic will start dropping of precipitously very soon.  
Looking Forward to the Week of 08/29/2022 – 09/04/2022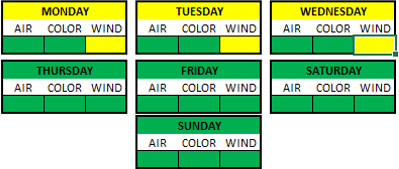 Fishing Conditions Looking Forward
Next week we're supposed to get what I've been wanting for weeks now – lots of wind.  In fact, it may get a little too big to get out on Lake Erie Monday – Wednesday.  I don't care though – bookings are light for this upcoming week so it's time for me to hit the waves and see what happens.  I'll get out at least 3 days during the week and but will take off Labor Day weekend to go camping with the family.  
We're at fall's doorstep my friends – the calendar is almost completely full.  I still have a few spots left so if you want to get in on the insanity, please call soon.  
Stay healthy my friends – mentally and physically,
Ryan
Tap any image below to swipe through the gallery.