Buffalo NY Fishing Report – Observations from 09/04/2023 – 09/10/2023
Here's our latest Buffalo NY fishing report:  Another beautiful week of "transition to fall" weather.  We went from highs touching 90 to days barely breaking the 70s.  Other than Monday, every day was relatively calm and very fishable.  As I mentioned in last week's report, I had a couple remaining "rest" days before the fall frenzy so I only fished 4 days this past week.  Every session was excellent – consistent activity all day.  Keep reading for more details.
Days on the Water: 4
Who we fished with: friends/clients
Where we fished:  Lake Erie, Lower Niagara, Lake Ontario
What we caught:  smallmouth bass, freshwater drum, walleye
Tactics: 3-way rig with live bait, worm harnesses
Episode 62 of Two Angles on Angling:  Jordan and I managed to spend a lot of time on the water this past week – both together and individually – so we have much to discuss.  Topics include observations from this past week, an angling forecast for this upcoming week, predictions about the fall, the fall pattern in general (by species breakdown), and more.   We hope you enjoy it.  Tap this link or subscribe wherever you listen to your podcasts:   https://podcasters.spotify.com/pod/show/two-angles-on-angling
Detailed Reporting/Daily Observations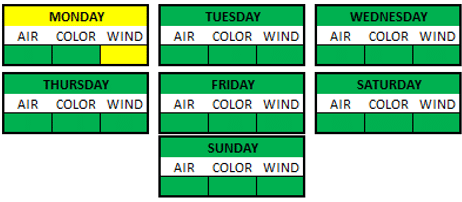 Monday – Day off – plus there was a small craft advisory. 
Thursday – Did some recon work by myself on the Lower Niagara and Lake Ontario.  Looking forward to getting back there next week.  
Friday – Fished Lake Erie for smallmouth bass.  Didn't have any wind so ended up running the "warm water spread."  Numbers were high.  Size was a little on the smaller side.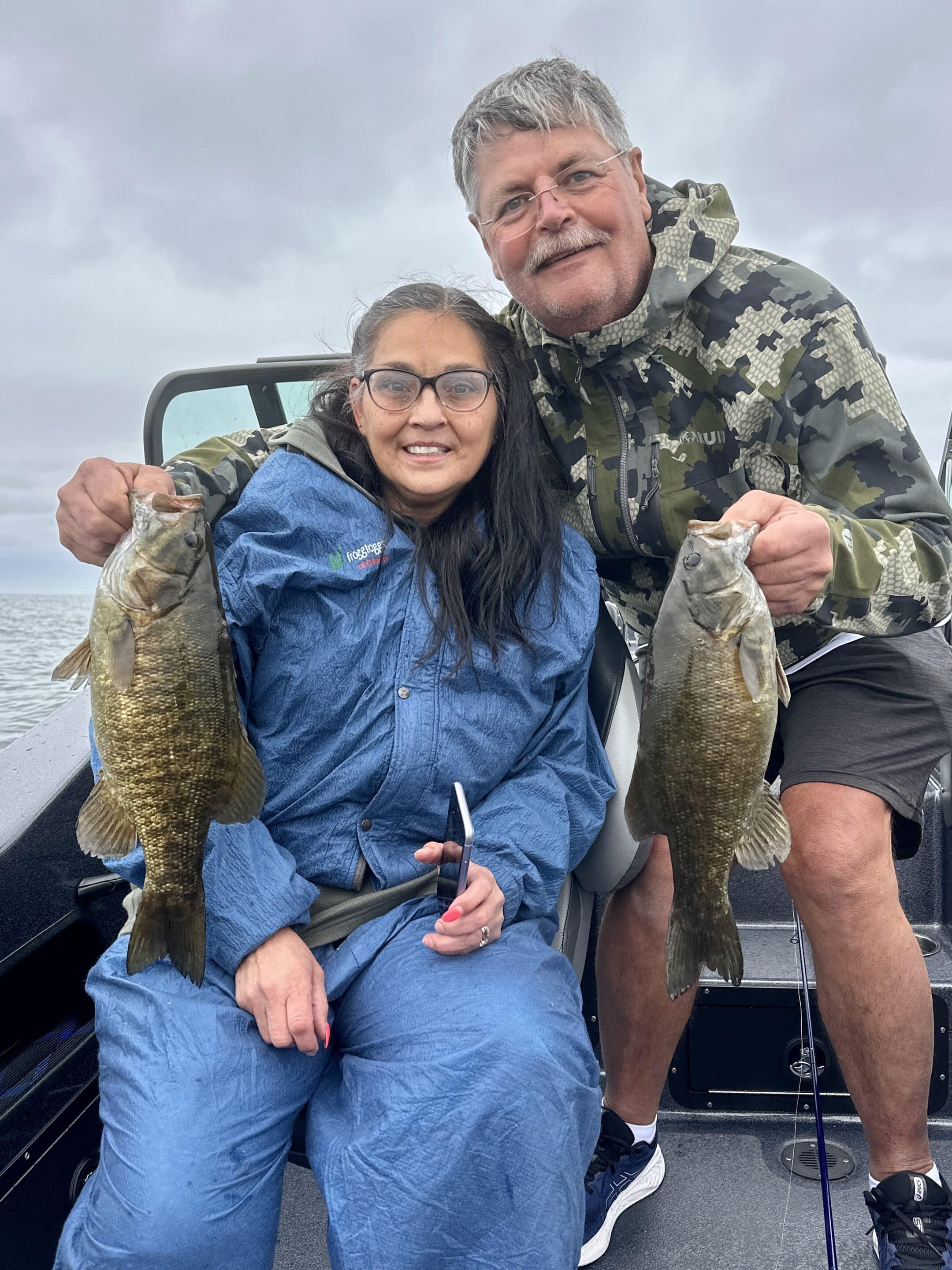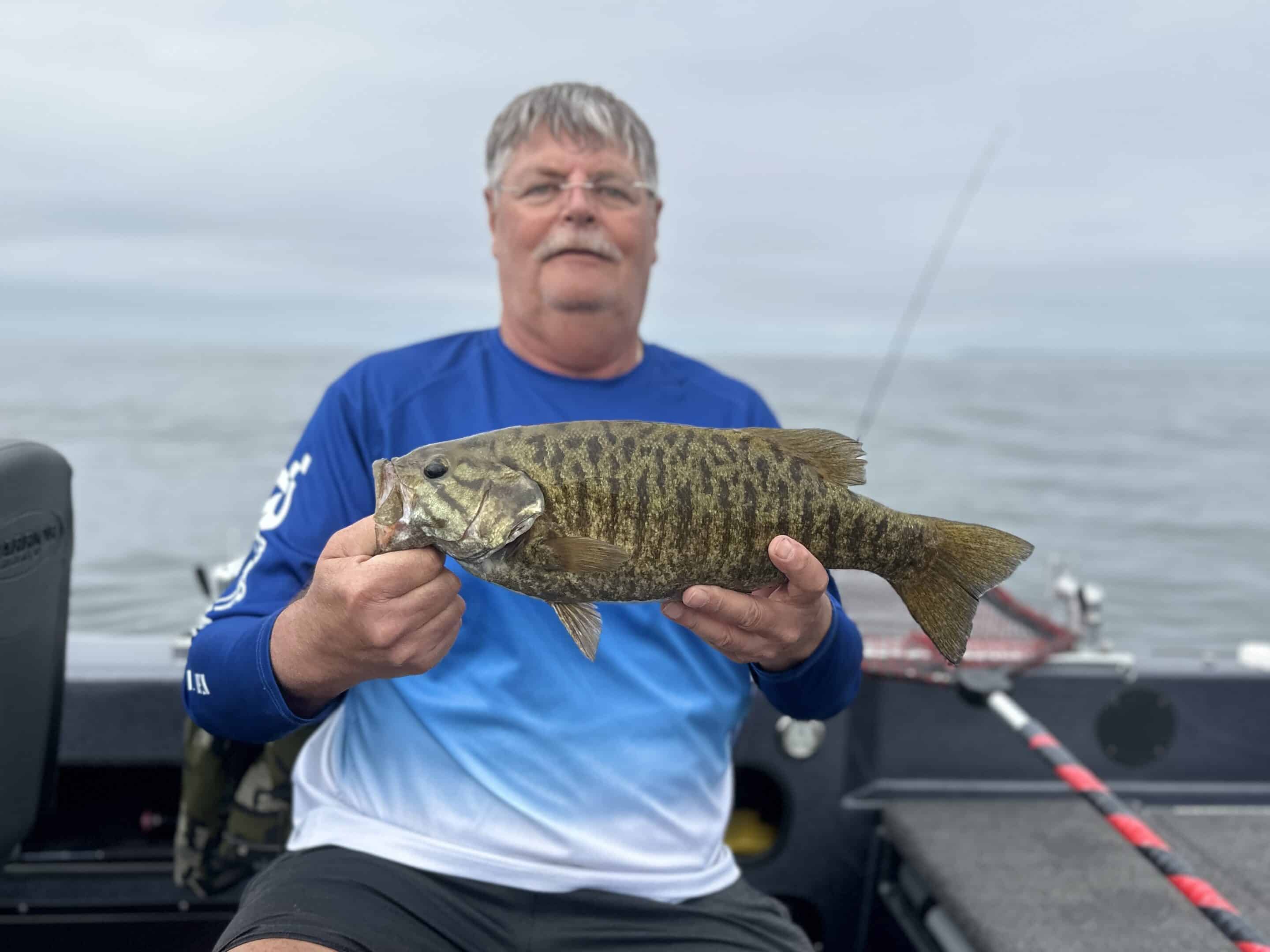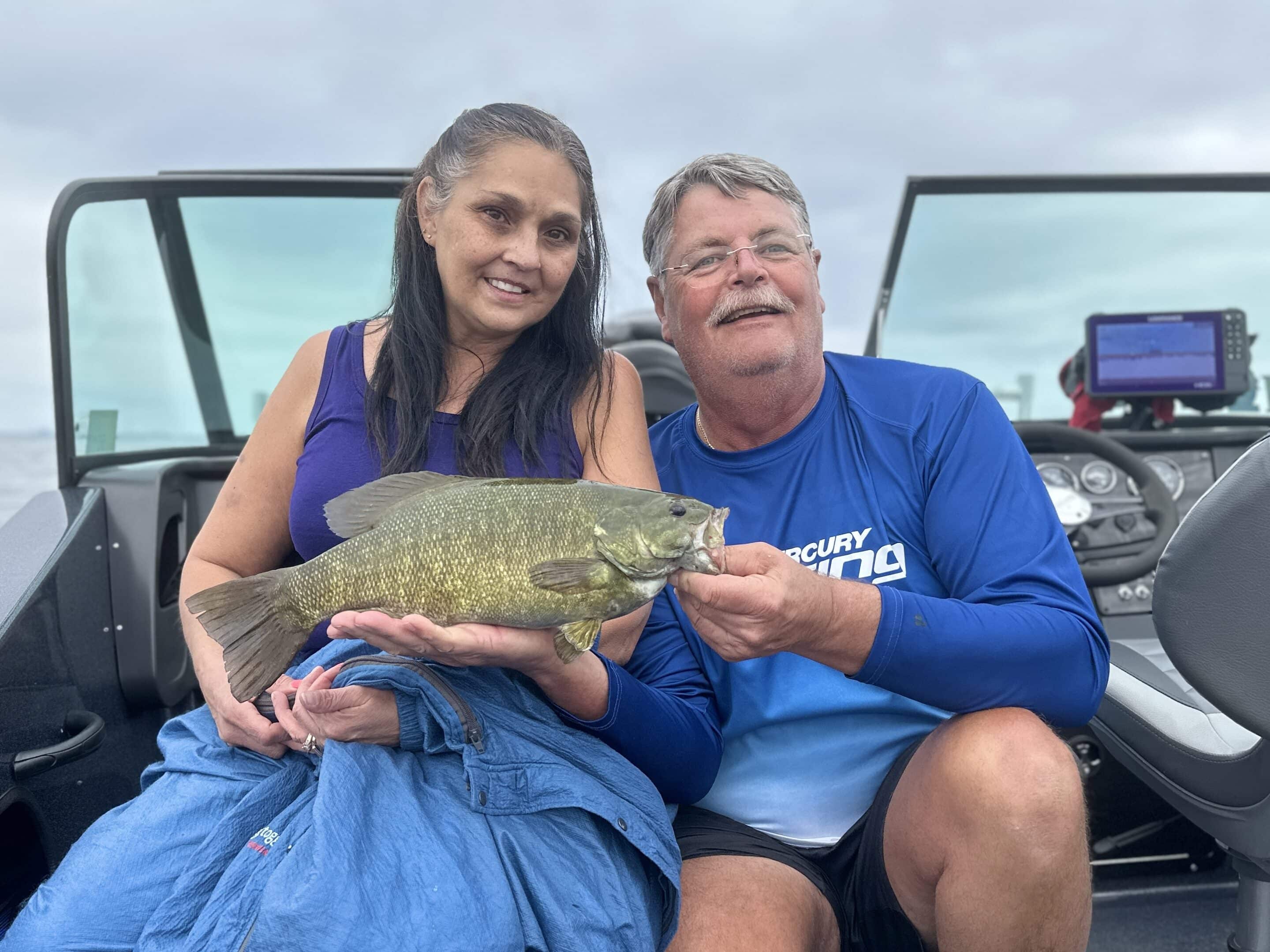 Saturday – Fished Lake Erie for smallmouth bass.  Had a decent NE wind that keps us drifting close to .7mph.  Lots of angling pressure due to a bass tournament.  The crowds didn't seem to matter as we caught fish everywhere and some biggies too.  Action would come in flurries then die off but as long as we kept moving to new spots we stayed bent.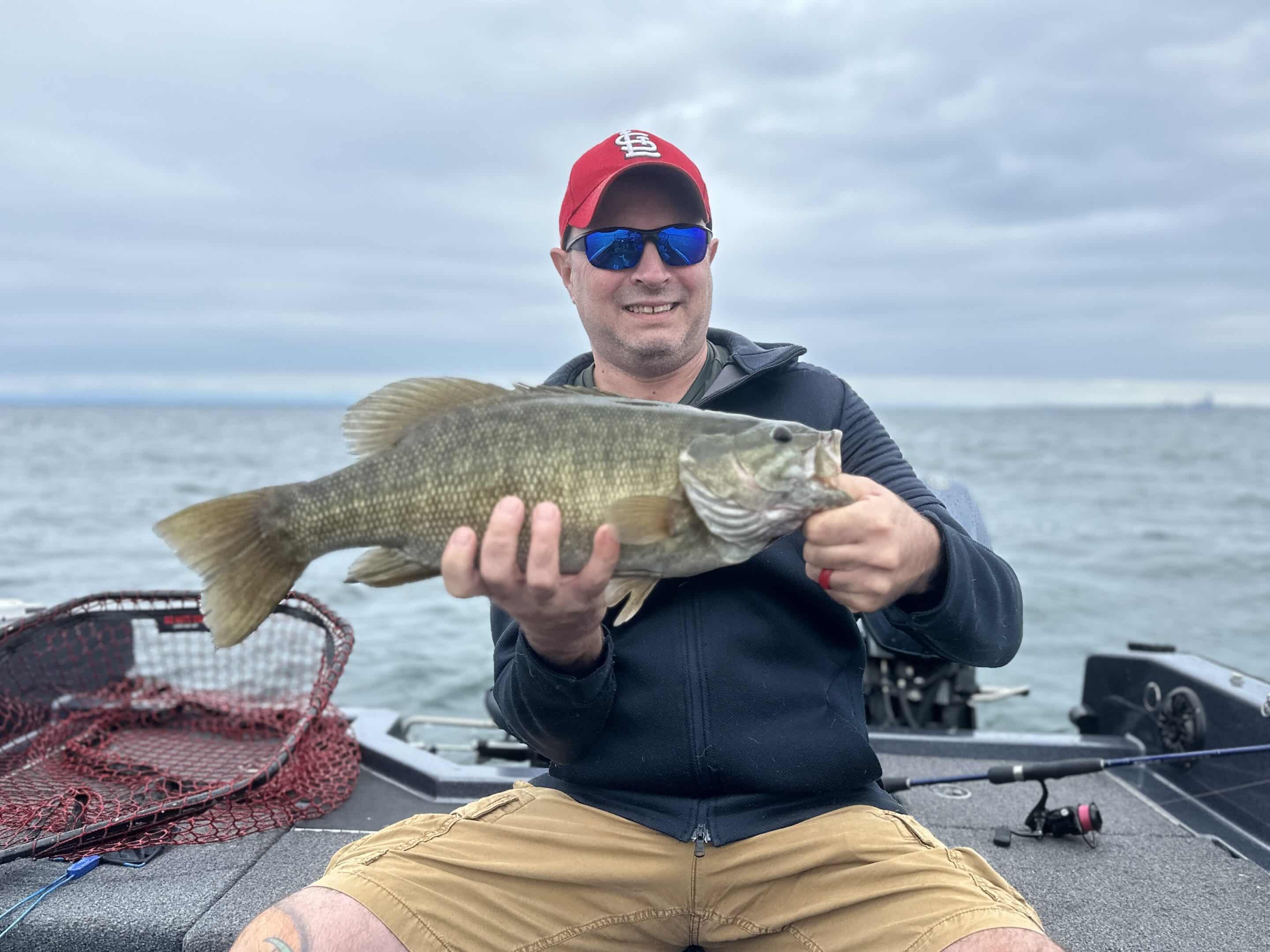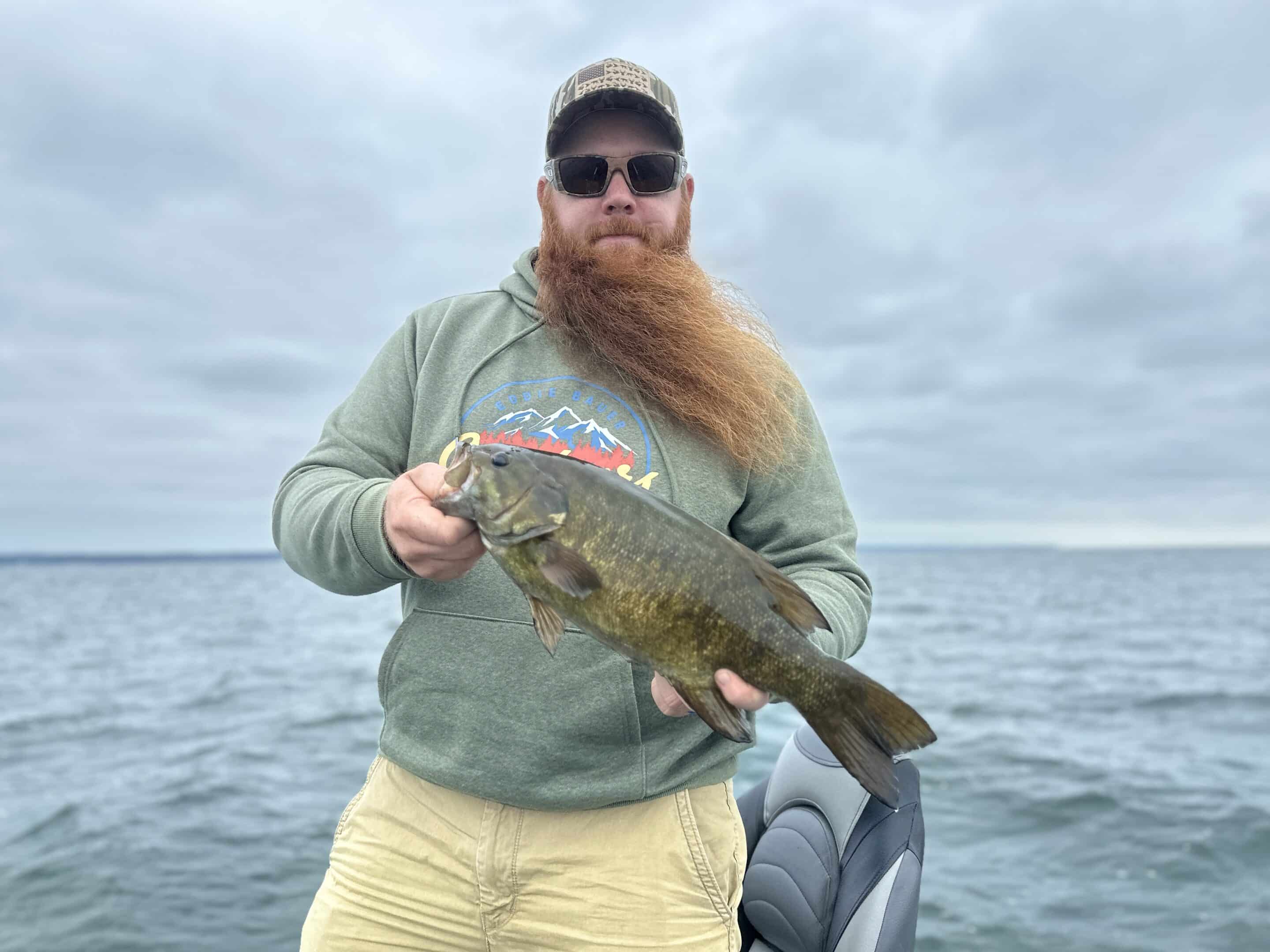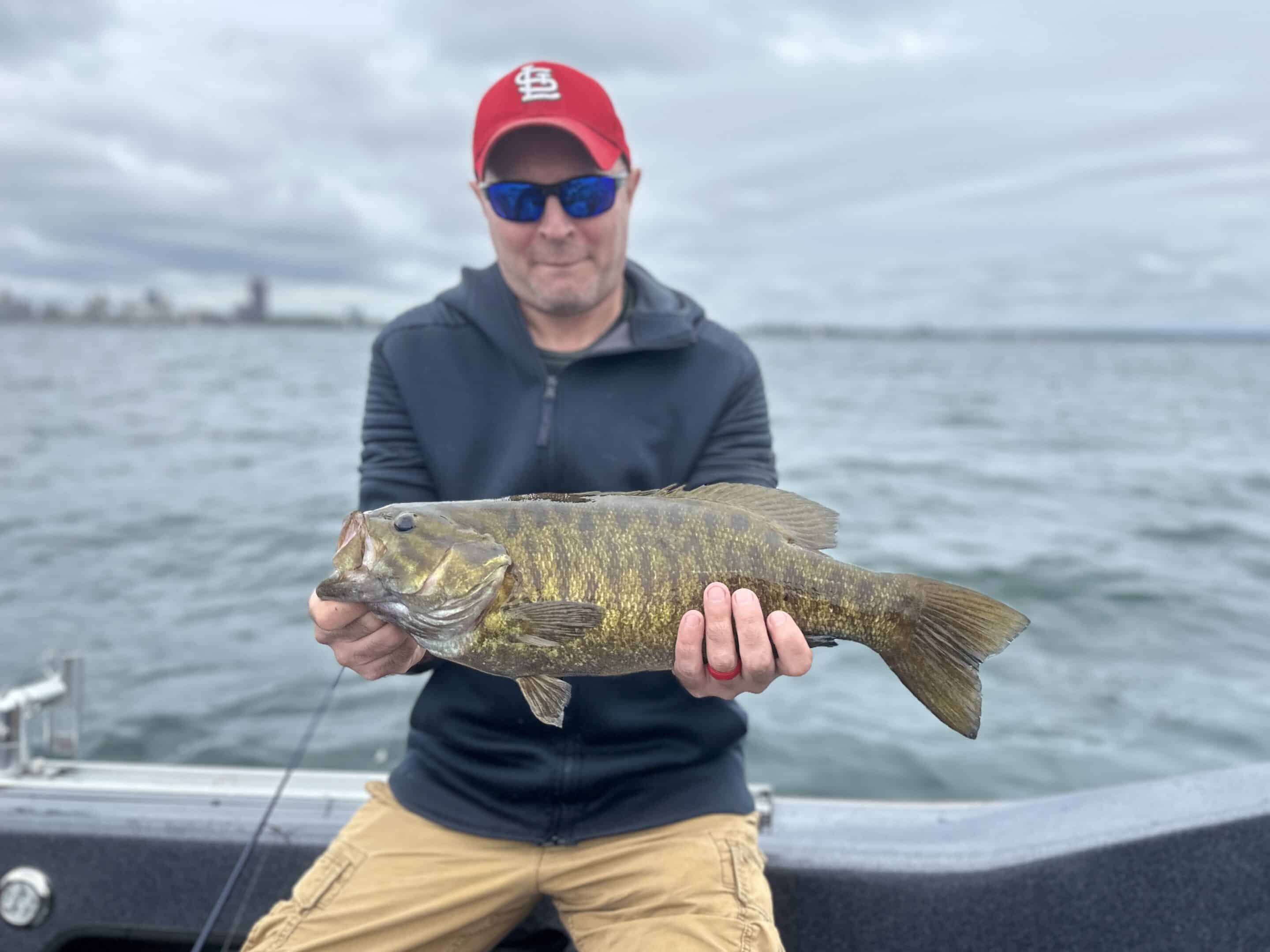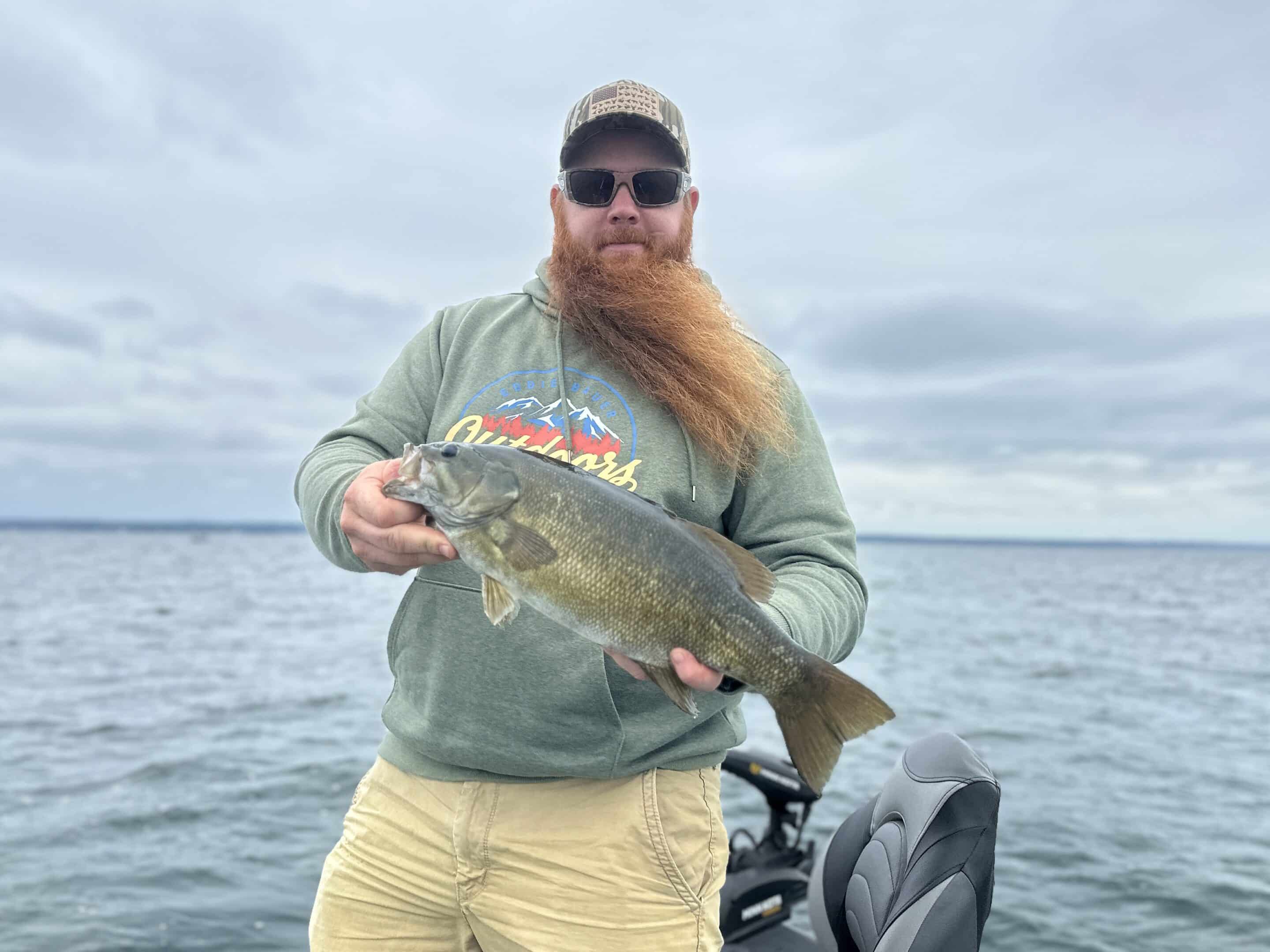 Sunday – Fished Lake Erie for smallmouth bass.  There was zero wind so we had to run the warm water, slow trolling spread.  The bite was excellent.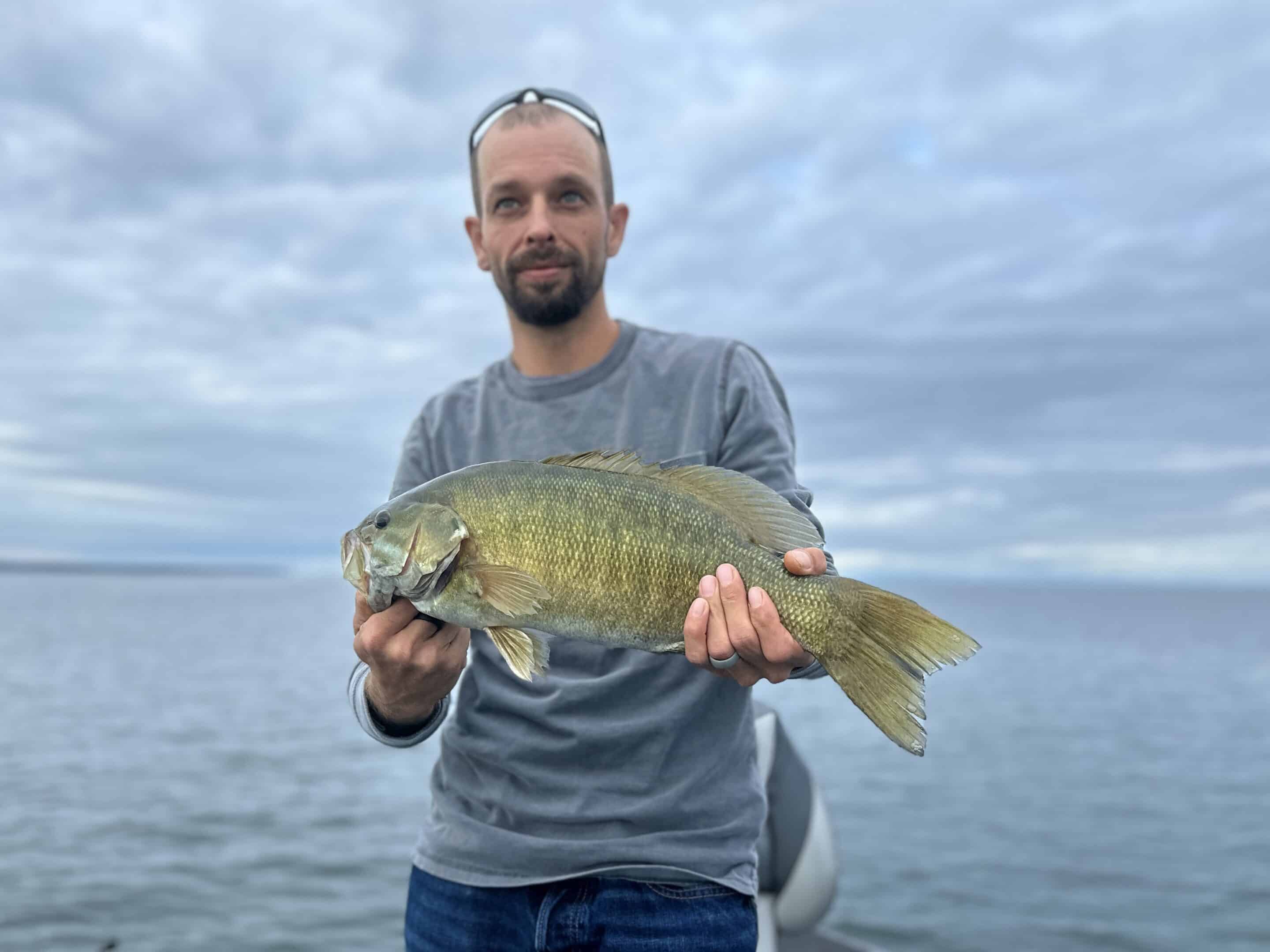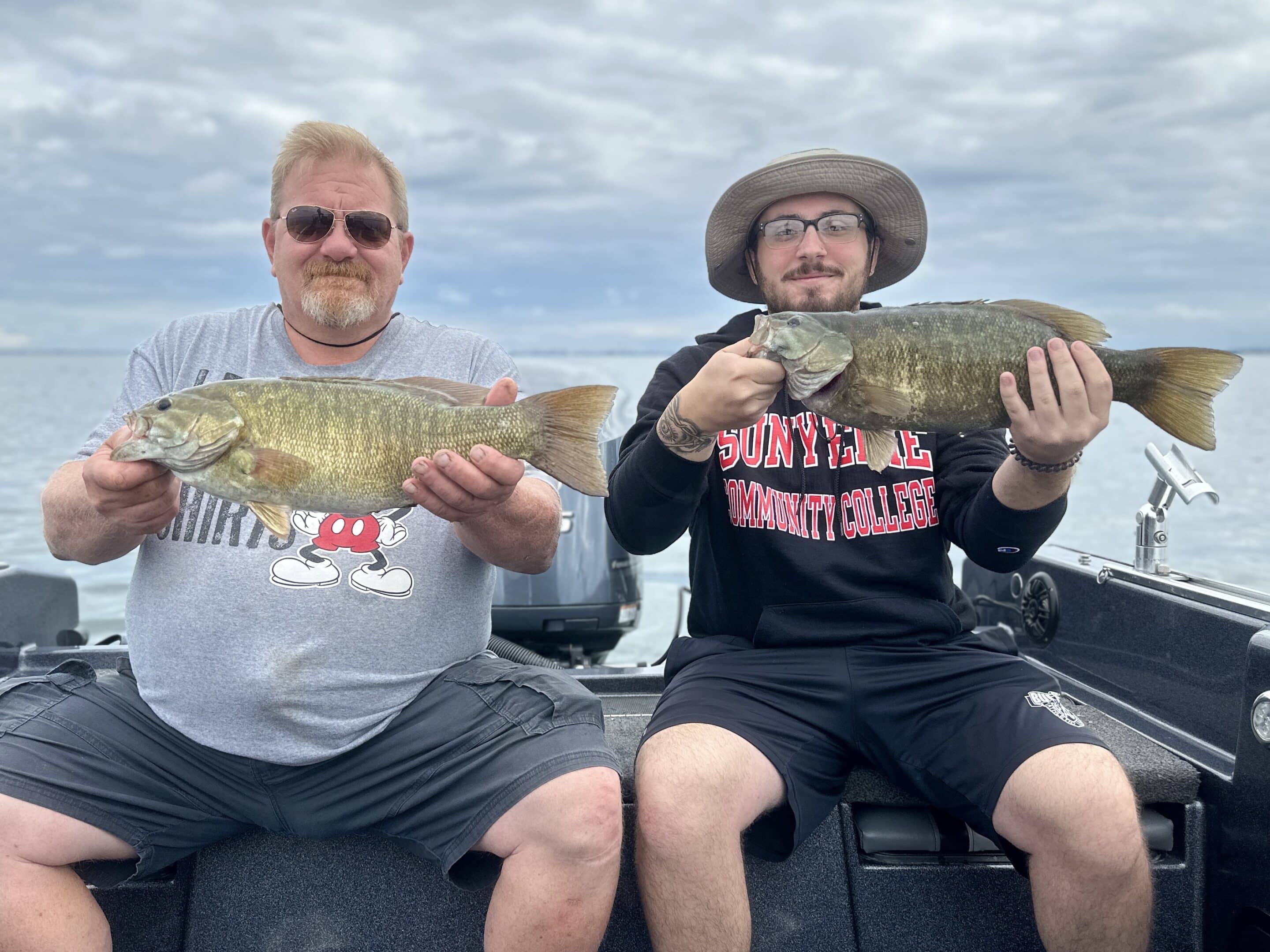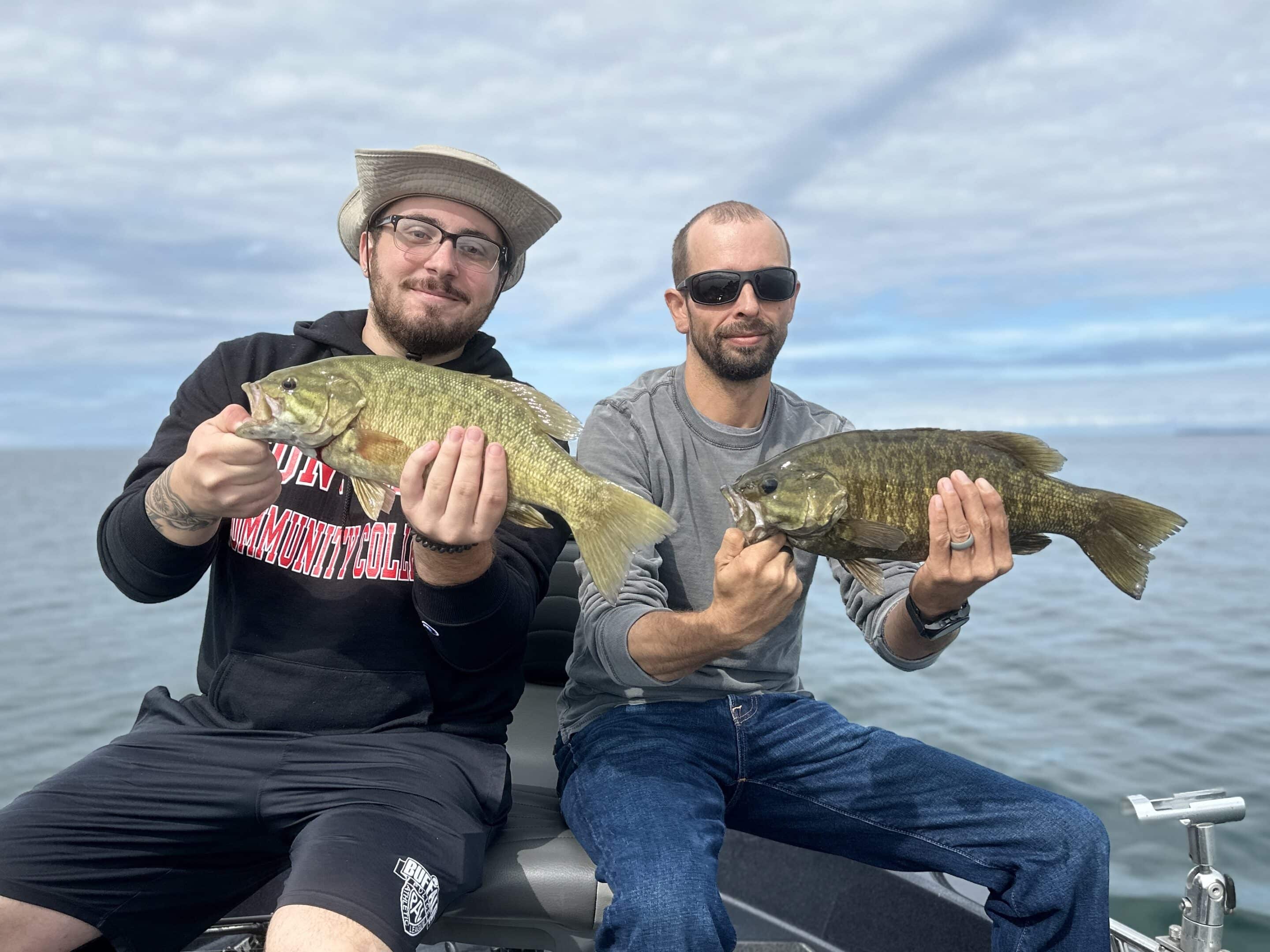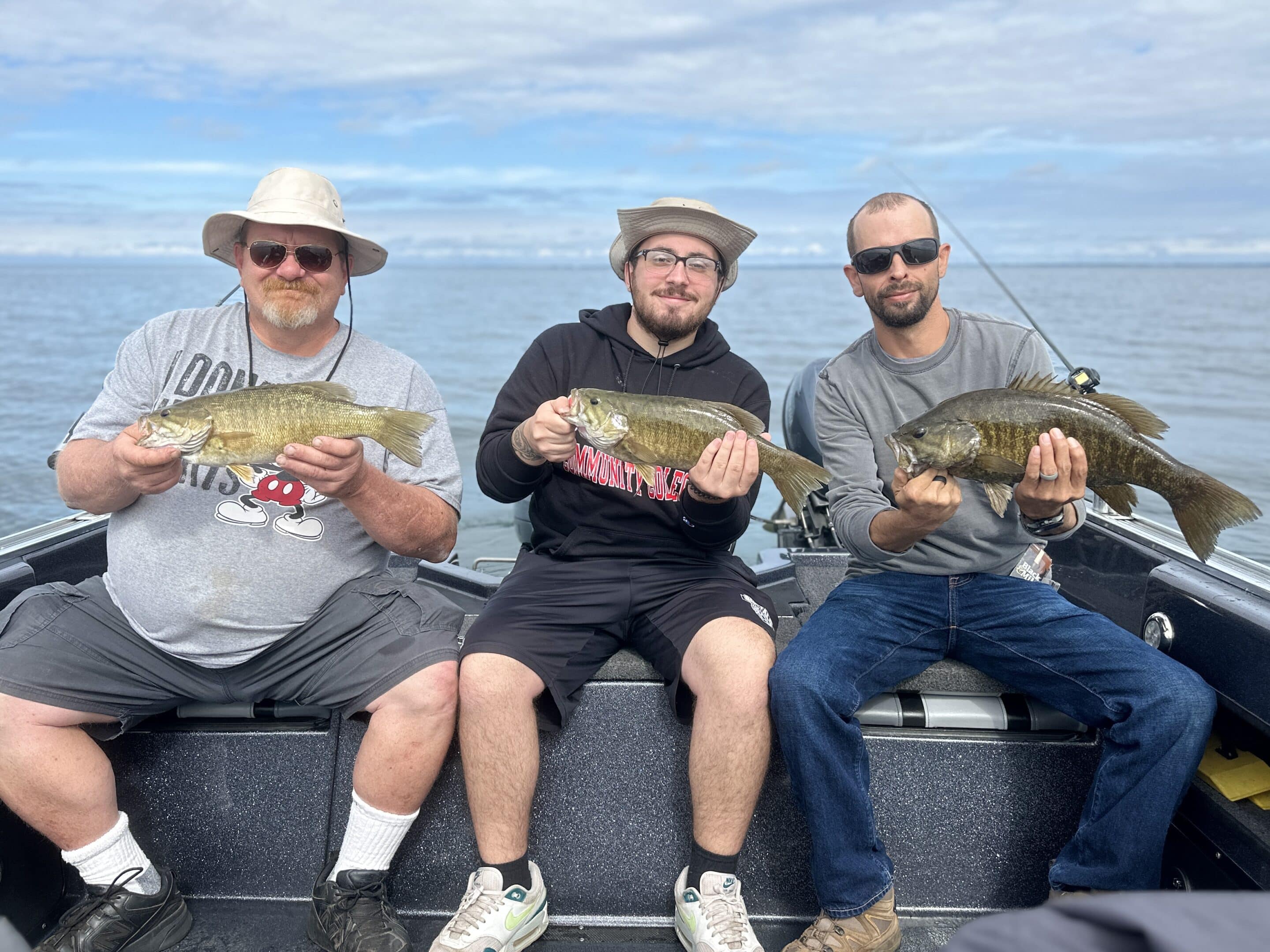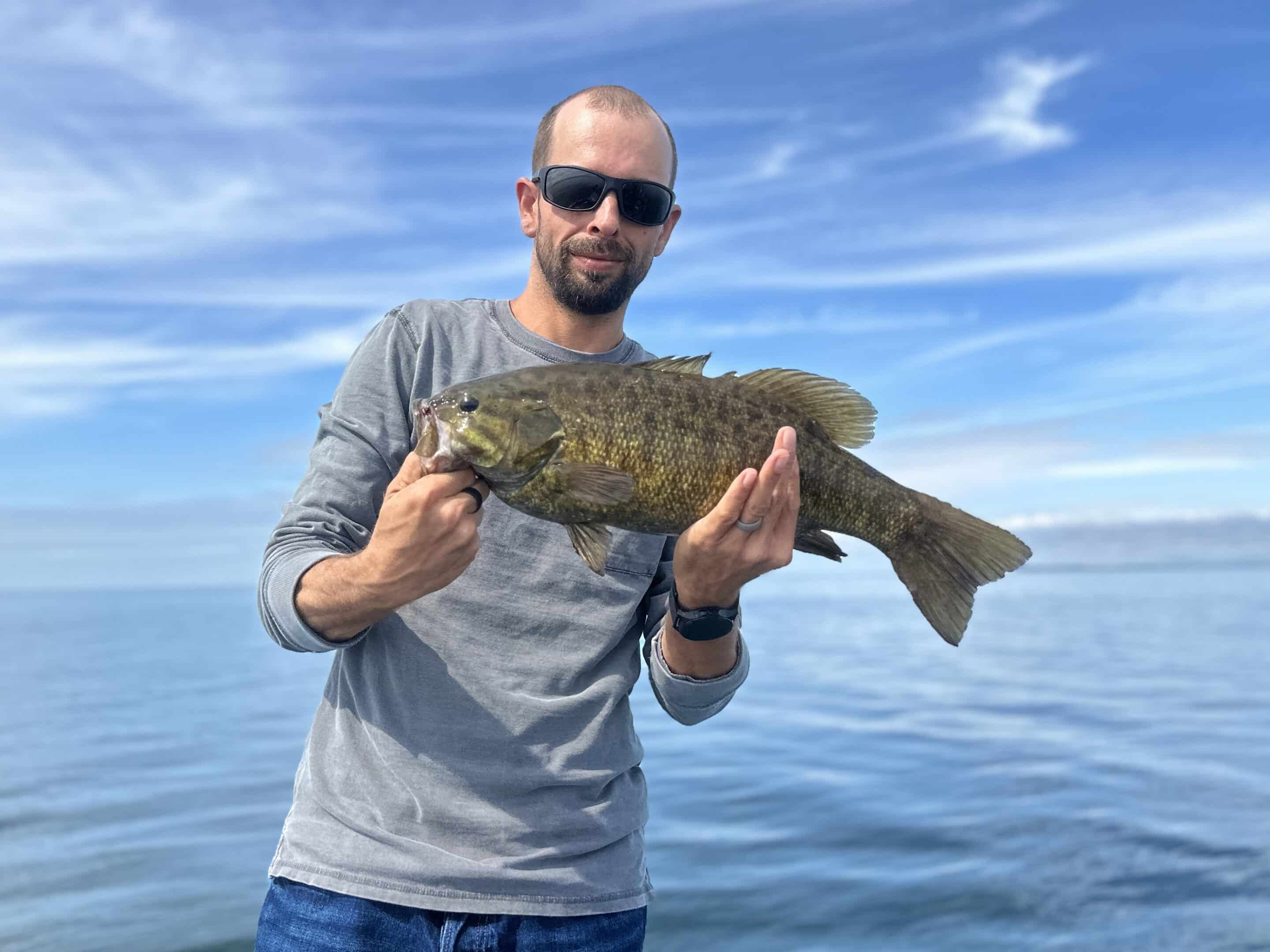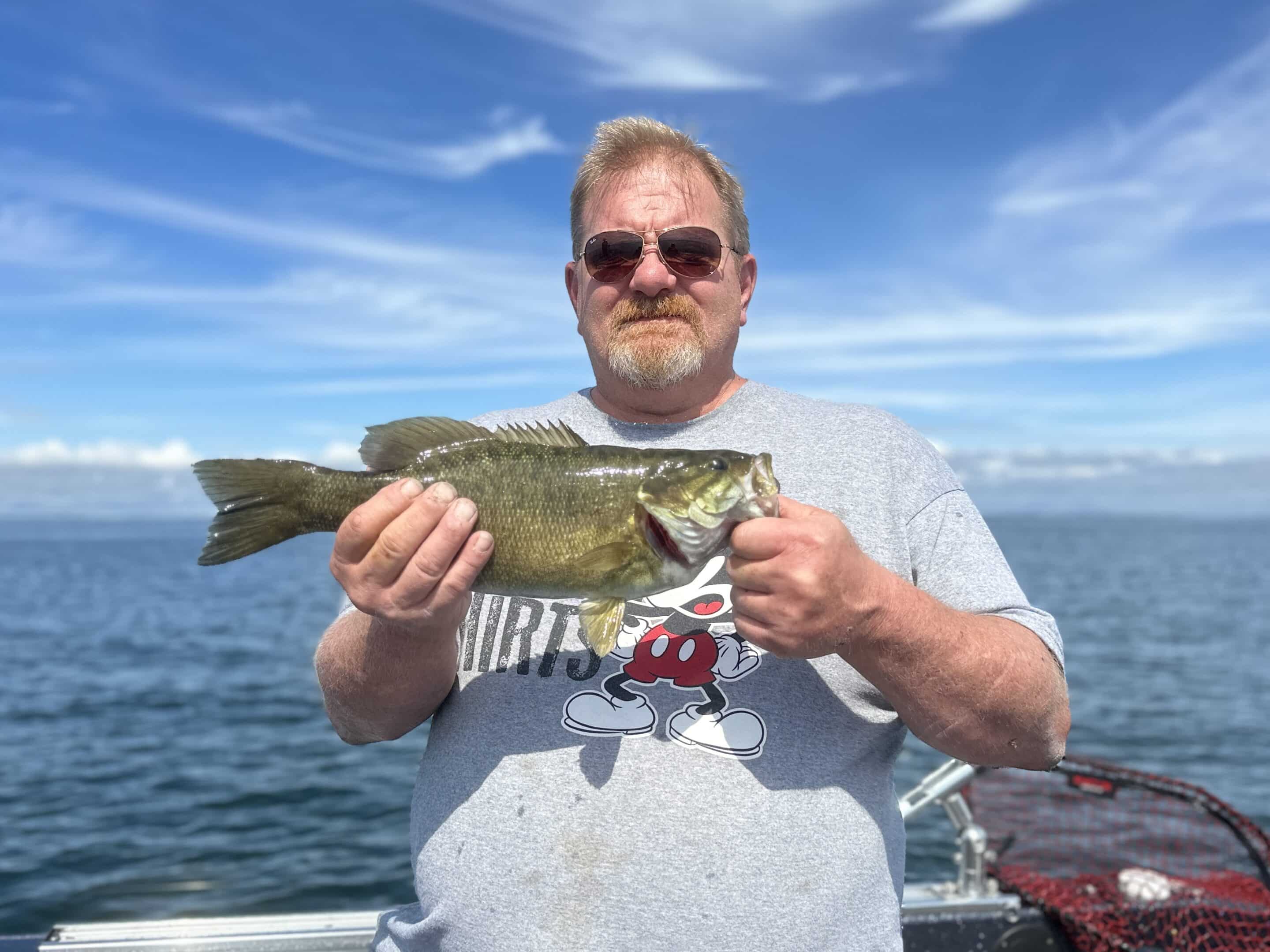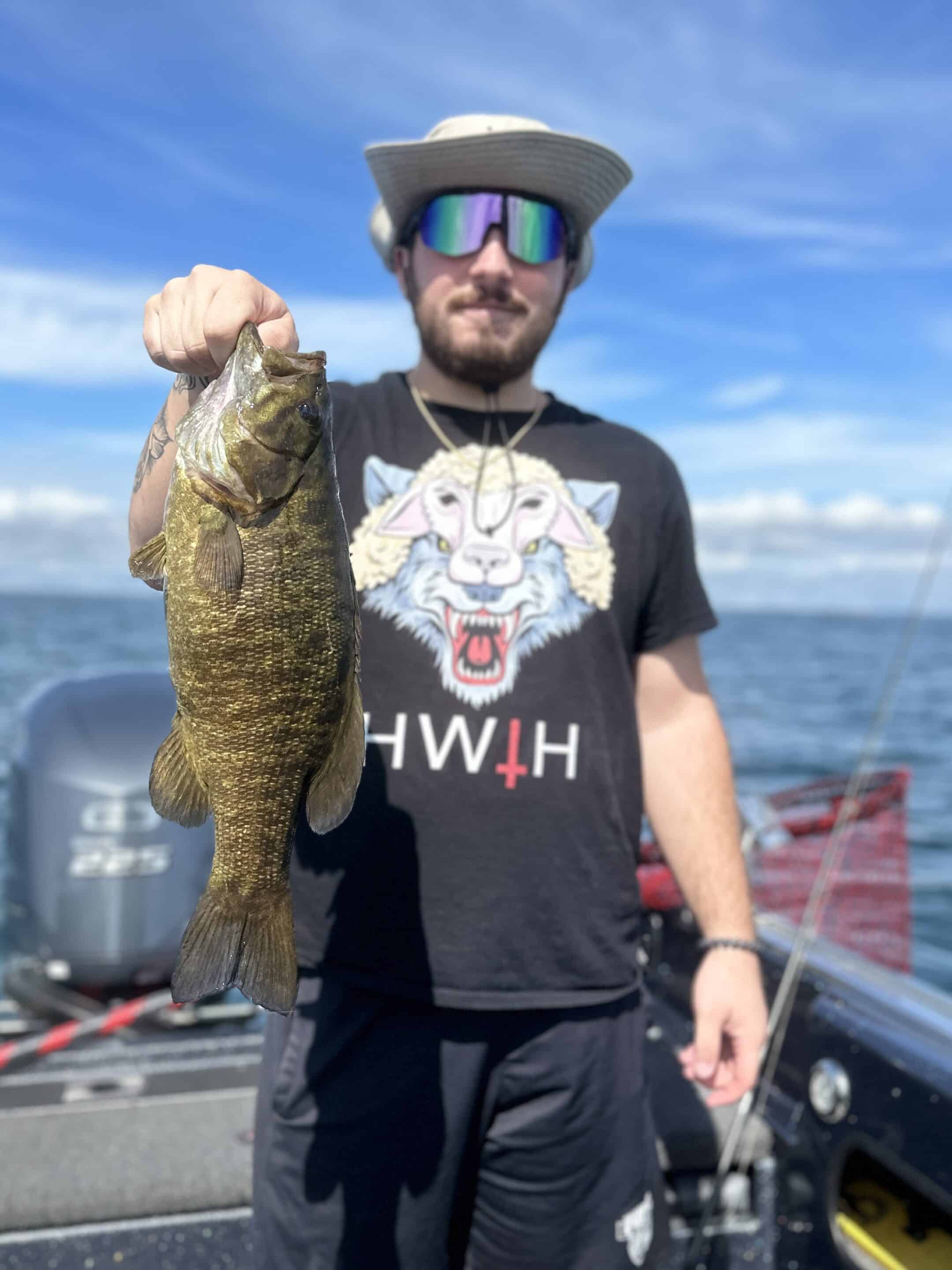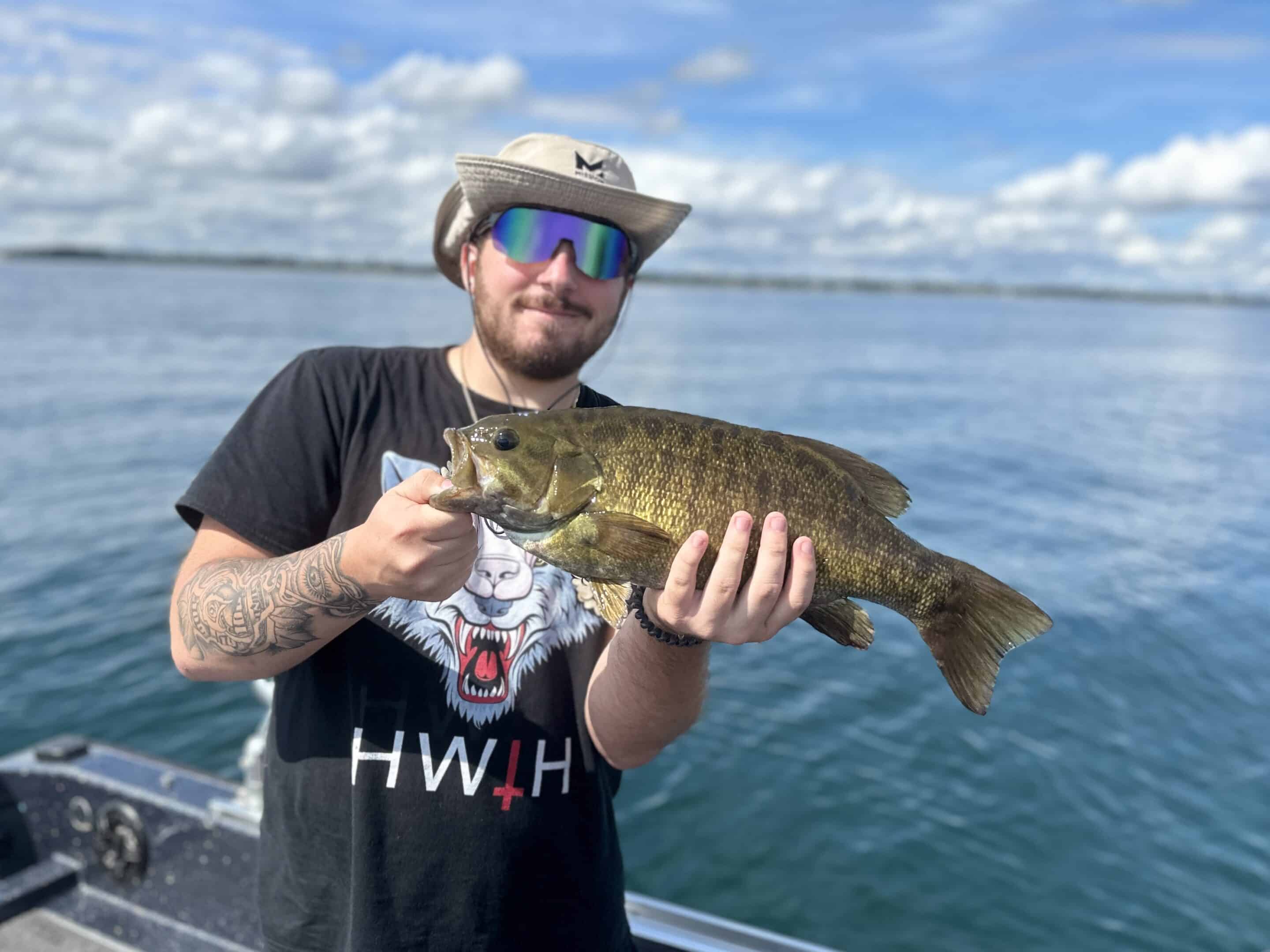 Seasonal Assessment/General Observations
On the Conditions
Sorry folks, but I'm going to be a little lazy this week.  I've been focused on smallmouth bass lately and the pattern hasn't changed much.  Shoals, rock piles, and structure in general are the places to find bass.  This past week, we caught fish as shallow as in the single digits and as deep as 35′ – and I have no doubt you can find them deeper than that.  Comb every bit of struture you can find.  You'll be happy with the result.      
Buffalo NY Fishing Report – Forecast for 09/11/2023 – 09/17/2023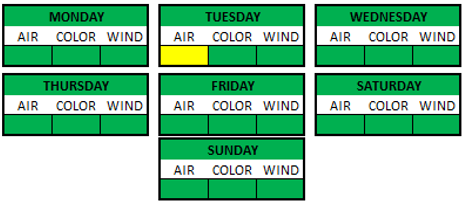 This upcoming week looks like it'll be a wonderful dose of fall.  Daytime highs look like they will drop about 10 degrees.  Other than what might end up being a wet Tuesday, the rest of the week looks excellent.  Bib and jacket weather, my friends.  I'll keep the flops going for a couple more weeks though. 
River and tributary mouth time is the agenda for this upcoming week.  I will no doubt spend more than a couple days on Lake Erie, but it's getting to be about that time to poke around the tribs for kings.  I will likely end up fishing from Lake Erie to Lake Ontario and a handful of tribs throughout the week.  Decisions, decisions…it's getting to be that time of year, my friends.  Stay tuned.      
Stay healthy my friends – mentally and physically,
Ryan