Commentary for the Week of 09/05/2022 – 09/11/2022
Here's our latest Buffalo NY fishing report:   I took the week before last off and spent some time with the family. We relaxed at home, and we went camping with our closest friends – great times. Last week was all business – the weather was wonderful, and the fishing was good. We spent time on just about every part of our fishery this past week. To summarize what I saw – the fall pattern draws near. Keep reading for more details.
Episode 24 is live:  Jordan and I catch up after missing a weekend. Both of us have fished a lot lately so there was plenty to discuss. We also provide a forecast for next week. Our deeper discussion focuses on tech in fishing – how dies it help and hurt us/pros and cons.
Daily Conditions Analysis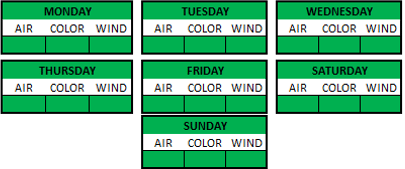 Monday – Labor Day – took it off and spent time with friends and family.
Tuesday – Fished Lake Erie with Jordan.  We fished strictly artificials and it was grindy.  When we got into current, action picked up.  Even though it was slow for most of the day, it was still good times fishing with Jordan.
Wednesday – fished Lake Erie for smallmouth bass and walleye.  Explored some new territory in search of walleyes that ended up being a dud.  The area looked very interesting, but I didn't have the patience to soak it for too long considering it was slow.  Moved on to fish a few of the major rock piles in the eastern basin for bass and walleyes – fish were caught.  Bass were hot on crawfish – no biggies but great numbers.  Walleyes fell victim to Erie Dearies – worked by the whisperer with precision.
Thursday – day off
Friday – Recon mission – did some experimenting with a couple programs I don't normally fish this time of year.  Fished Lake Ontario for kings out of Lewiston, NY.  Super slow – landed a lake trout.  Moved into the Lower Niagara to fish for walleyes.  Dropped a couple fish – but otherwise super slow.  Decided to call it early to lick our wounds.
Saturday – fished Lake Erie for bass.  We had excellent conditions – overcast and S to SE winds in the teens.  We did very well fishing structure with live bait.  
Sunday – fished Lake Erie for bass.  We did well at the beginning of the day when we still had some wind blowing out of the south.  When we lost the wind, we made the move to current, and the bite picked back up.  
Seasonal Assessment/General Observations
The beginning part of the weak REALLY made me yearn for the fall.  When it got hot Friday though today – it was a bit soul crushing.  I'm a little tired of the heat – never been a fan of it.  Some folks reading this might be thinking that I'll be eating my words in a couple months when snow starts falling and temps start dipping below freezing.  My response – if you think that you don't know me.  I say, "Bring on the cold," the fishing gets better and better and traffic on the water drops off precipitously. 
I'm looking forward to those brisk mornings and cool days…and they're right around the corner.  Early this past week, we got a small taste of fall weather and the bass responded accordingly.  As I've mentioned numerous times in recent reports, the action is only going to get better as the days get shorter, my friends.  I'm encouraged by what I saw this past week – every bit of structure we worked produced bass.  Although some days were more "drummy" than others, their numbers are diminishing, which is another sign fall is nigh.  Plus, if you put in a little bit of work around the numerous rock piles and shoals around the eastern basin, you'll get walleyes too.  Pick a pile and work it, folks.  Chances are it's holding fish right now.          
Looking Forward to the Week of 09/12/2022 – 09/18/2022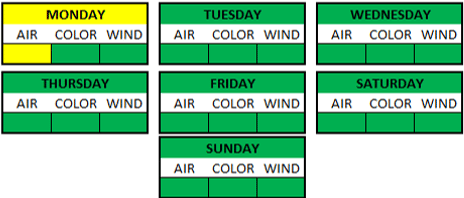 Fishing Forecast for Next Week 
Next week looks good.  Monday could be a little miserable with a significant amount of rain in the forecast but beyond that we'll have mild temperatures and light breezes all week.  I'm not excited about the handful of light east and north wind days in the mix but with the water temperatures starting to drop, I'm less worried about near windless days this time of year.  I'm booked every day and looking forward to keeping the momentum going into fall.
Our fall calendar is just about full.  There are a couple days open so if you've been procrastinating on picking a date – call ASAP.  Thanks again to all of our loyal customers who booked well in advance of the season this year.  I'm stoked to see what this fall produces.
Stay healthy my friends – mentally and physically,
Ryan
Tap any image below to swipe through the gallery.