Buffalo NY Fishing Report – Observations from 09/18/2023 – 09/24/2023
Here's our latest Buffalo NY fishing report:  Fall is here, my friends, and there's evidence of it everywhere.  From dropping temperatures, to changing leaves, to football, to steady action on the water – I love autumn.  I managed to execute a short chalking mission to Kansas this past week (see below for the trip report), so I didn't spend much time on our local water.  However, little has changed here since my last report.  We've had a lot of east and north wind lately so every day has been fishable and that looks to be the case deep into next week.  Keep reading for more details.
Days on the Water: 5 (but only 3 here in Buffalo, NY)
Who we fished with: friends/clients
Where we fished:  Lake Erie, Lower Niagara, Lake Ontario
What we caught:  smallmouth bass, freshwater drum
Tactics: 3-way rig with live bait, worm harnesses, drop shots
Episode 64 of Two Angles on Angling:  Jordan and I discuss local conditions and provide the angling forecast for next week.  We get deep about my trip to Kansas.  https://podcasters.spotify.com/pod/show/two-angles-on-angling
Detailed Reporting/Daily Observations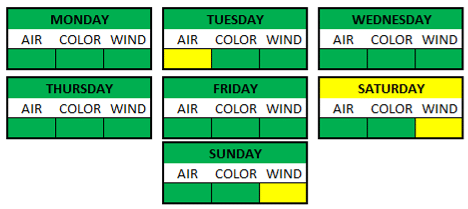 Monday – Fished the Lower Niagara with the whisperer and the assassin.  High highs and low lows but great times nonetheless.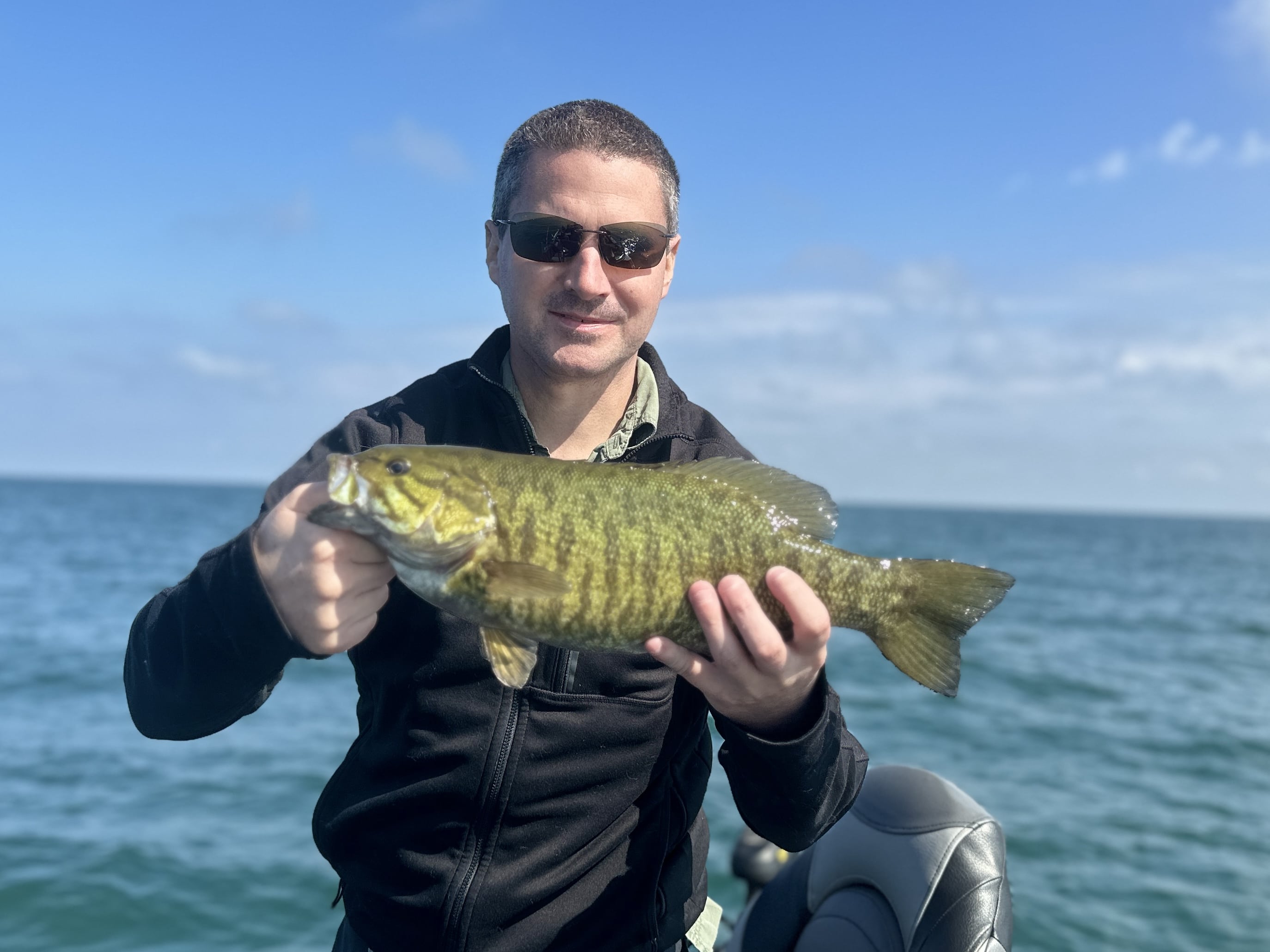 Friday – Returned home from Kansas
Saturday – Fished Lake Erie for smallmouth bass.  The forecast was off…by a lot.  It started off nice out there – a decent NE wind had us drifting at the perfect speed.  Then, things got big and REAL sporty out there.  We picked away at all spots.  Lots of boats at first.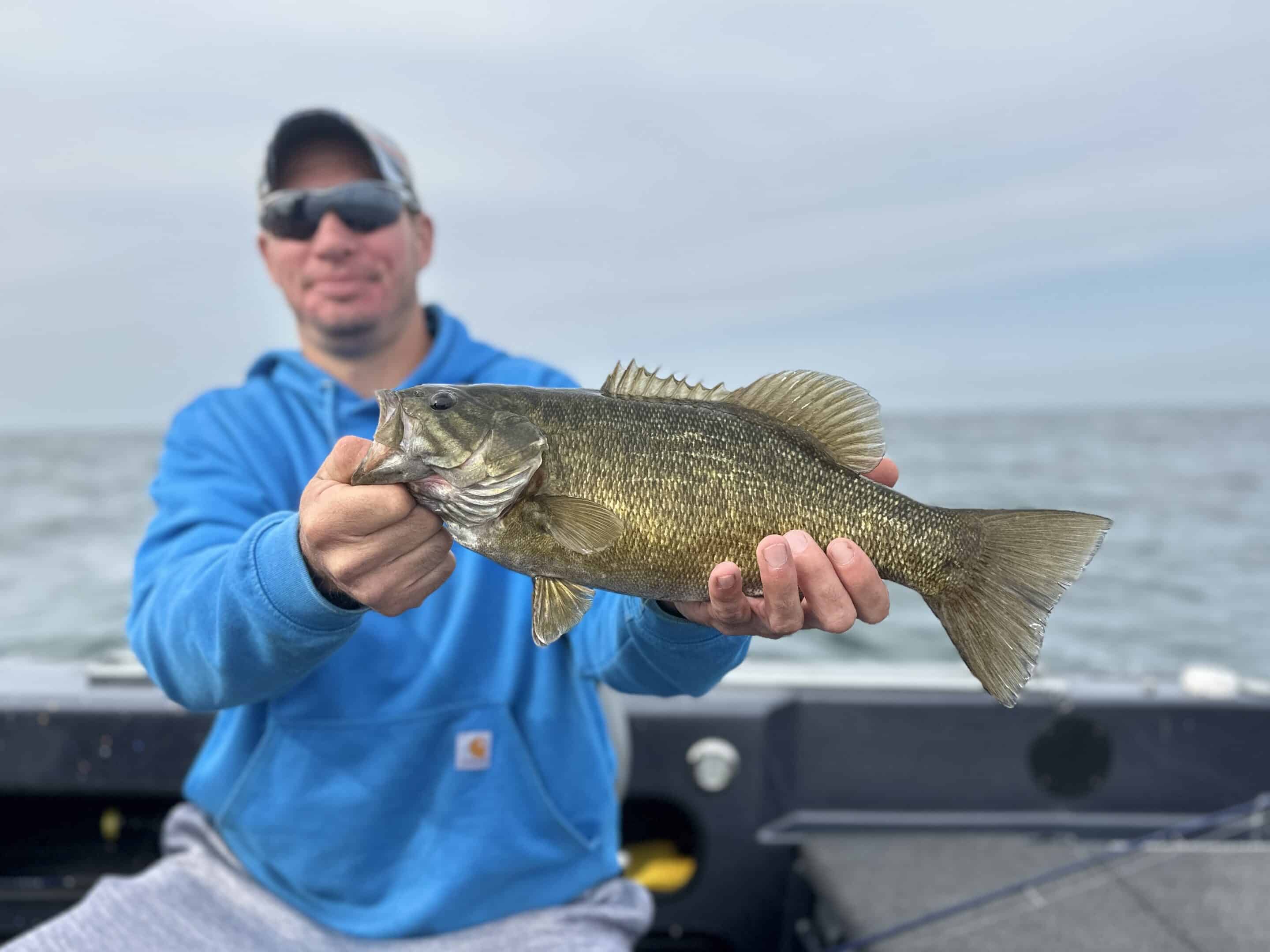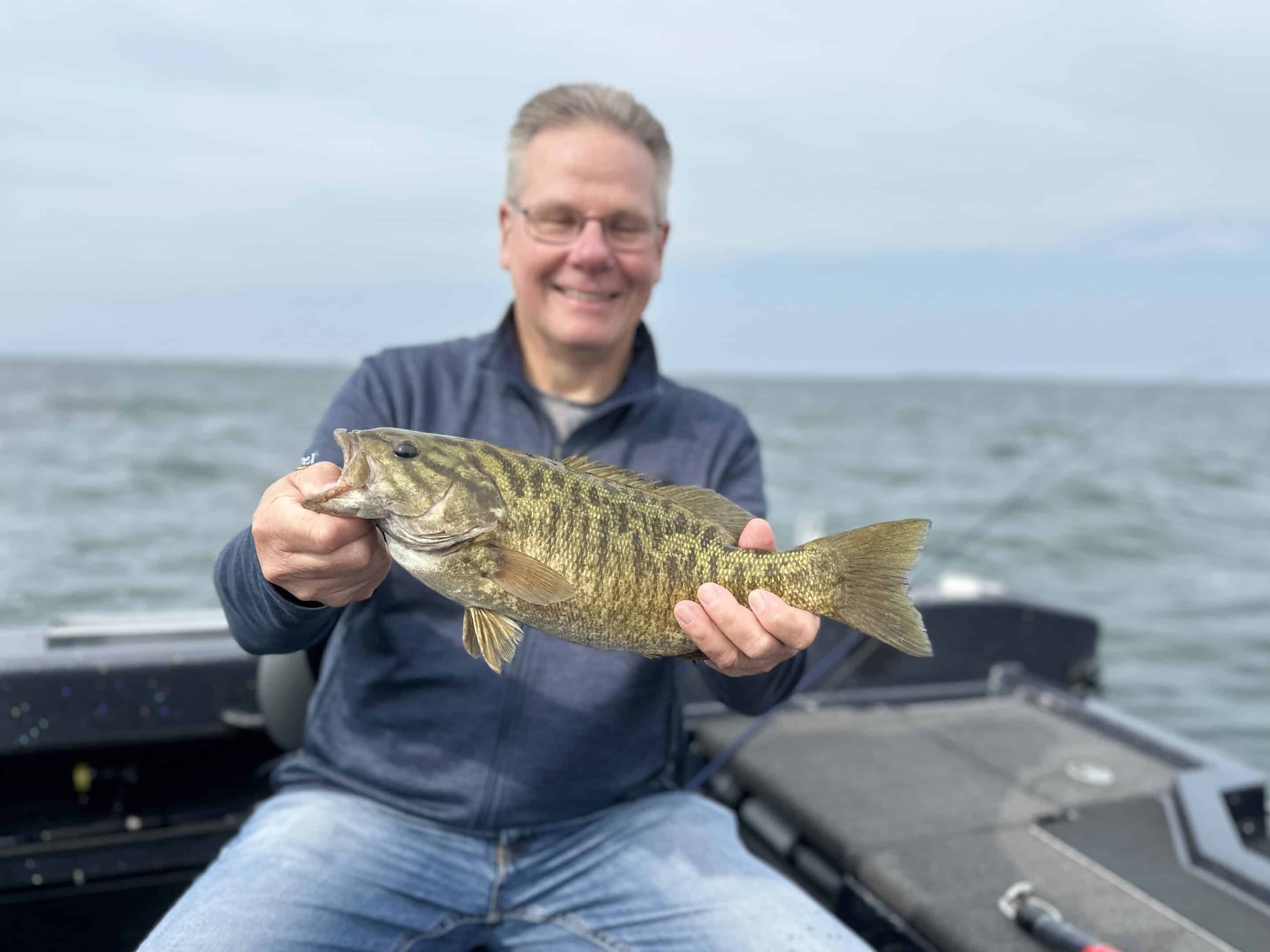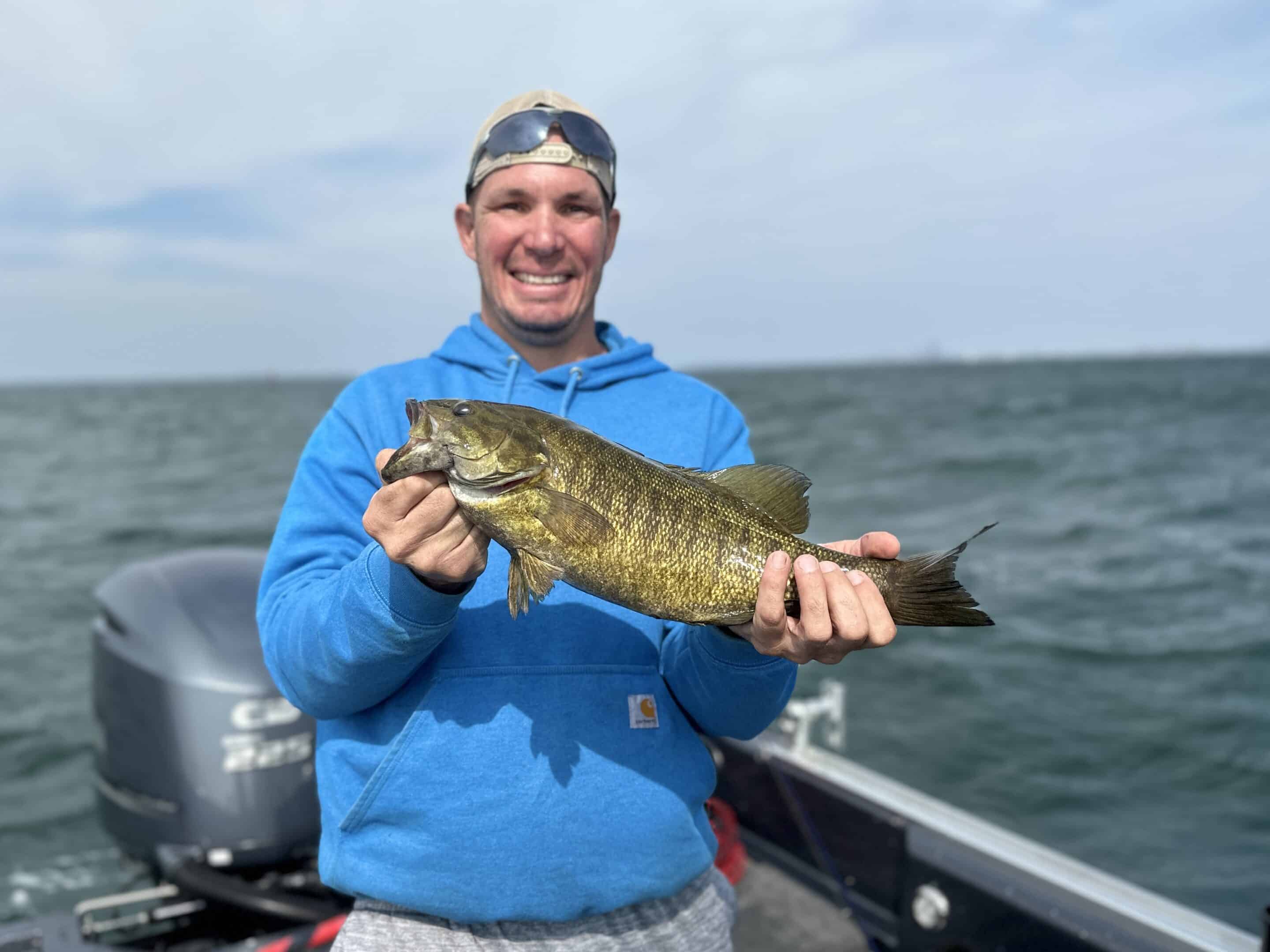 Sunday – Fished Lake Erie for smallmouth bass.  The NE winds continued, but things were more manageable than the afternoon prior.  Decent action – came in spurts.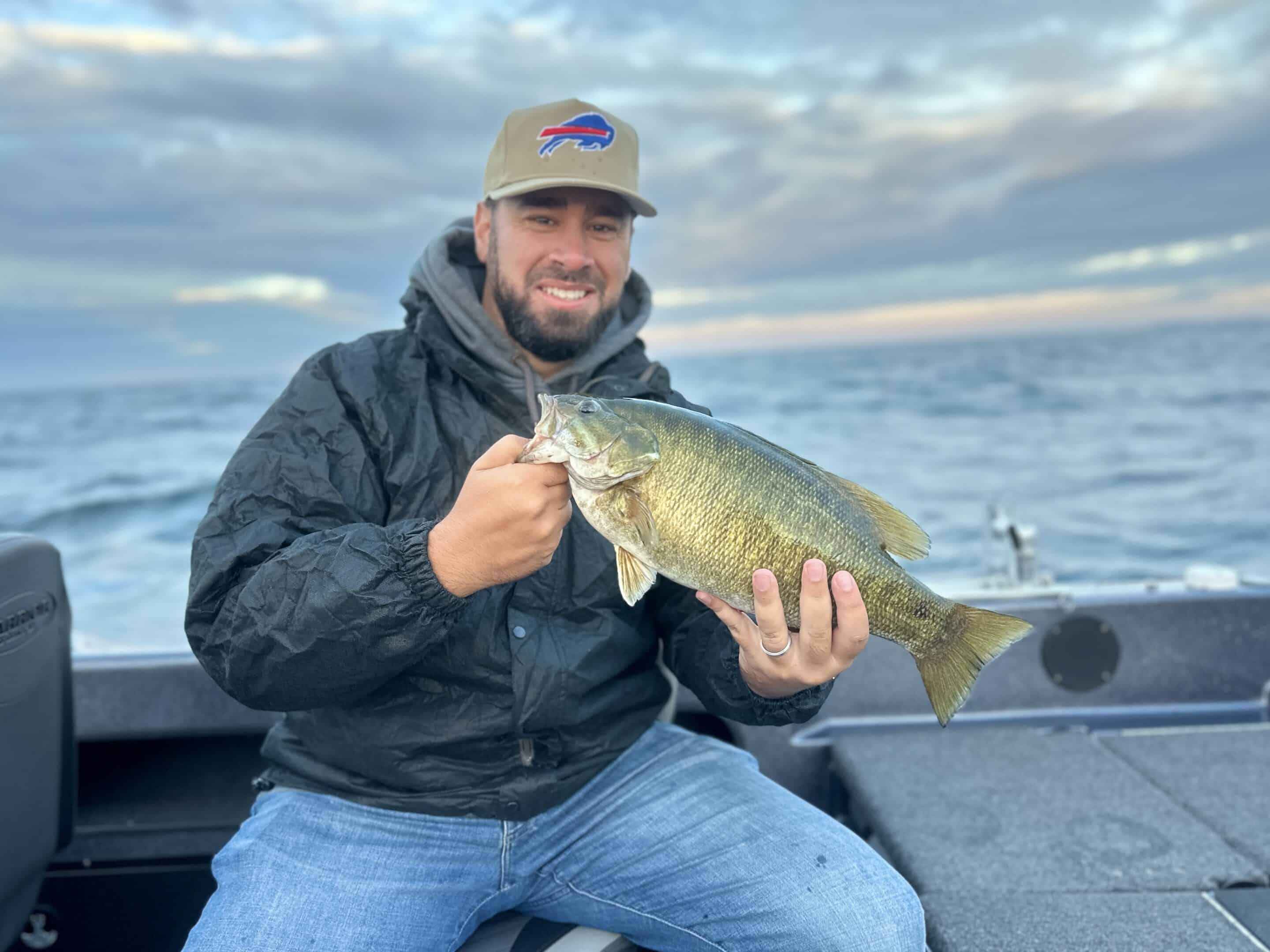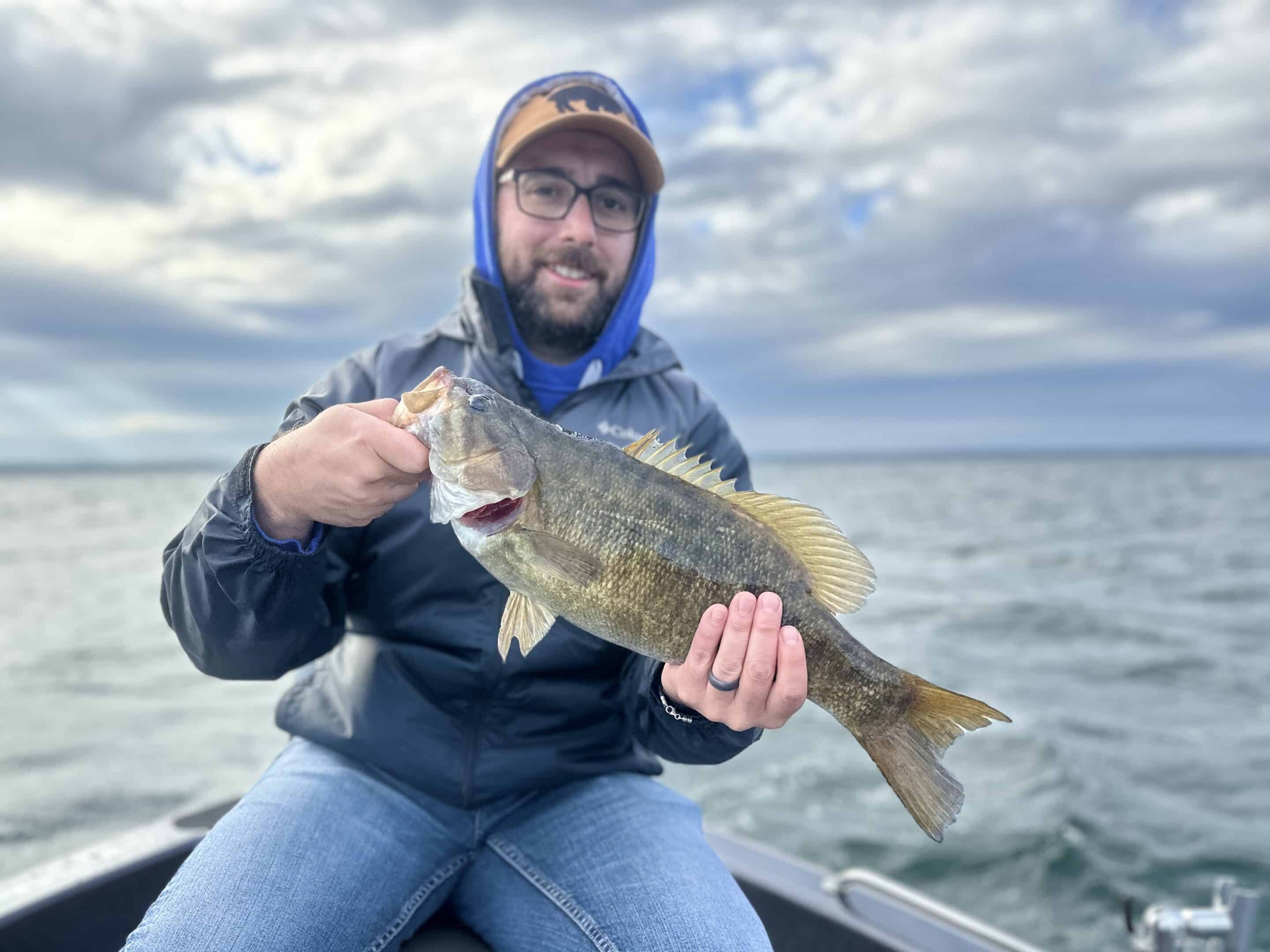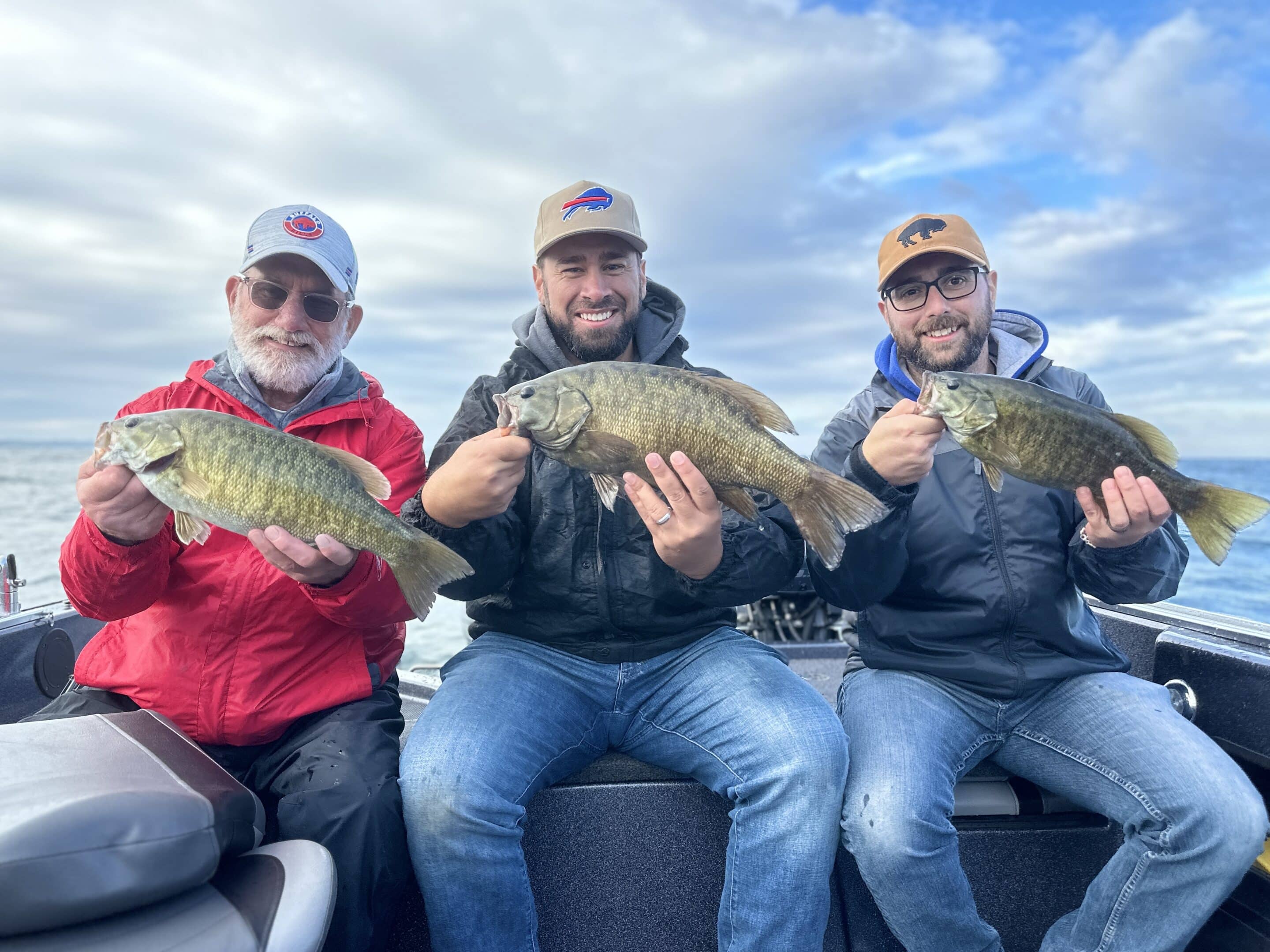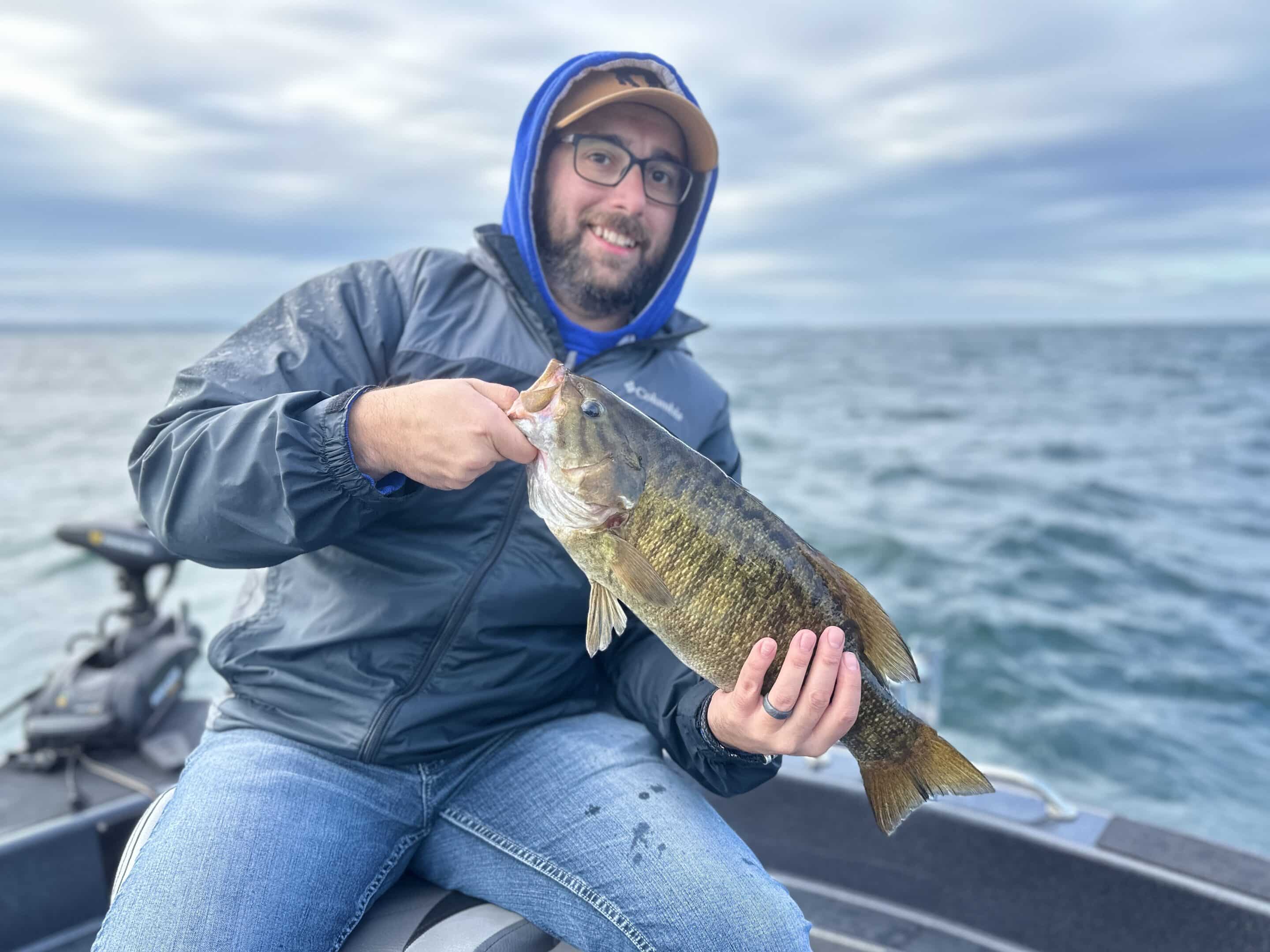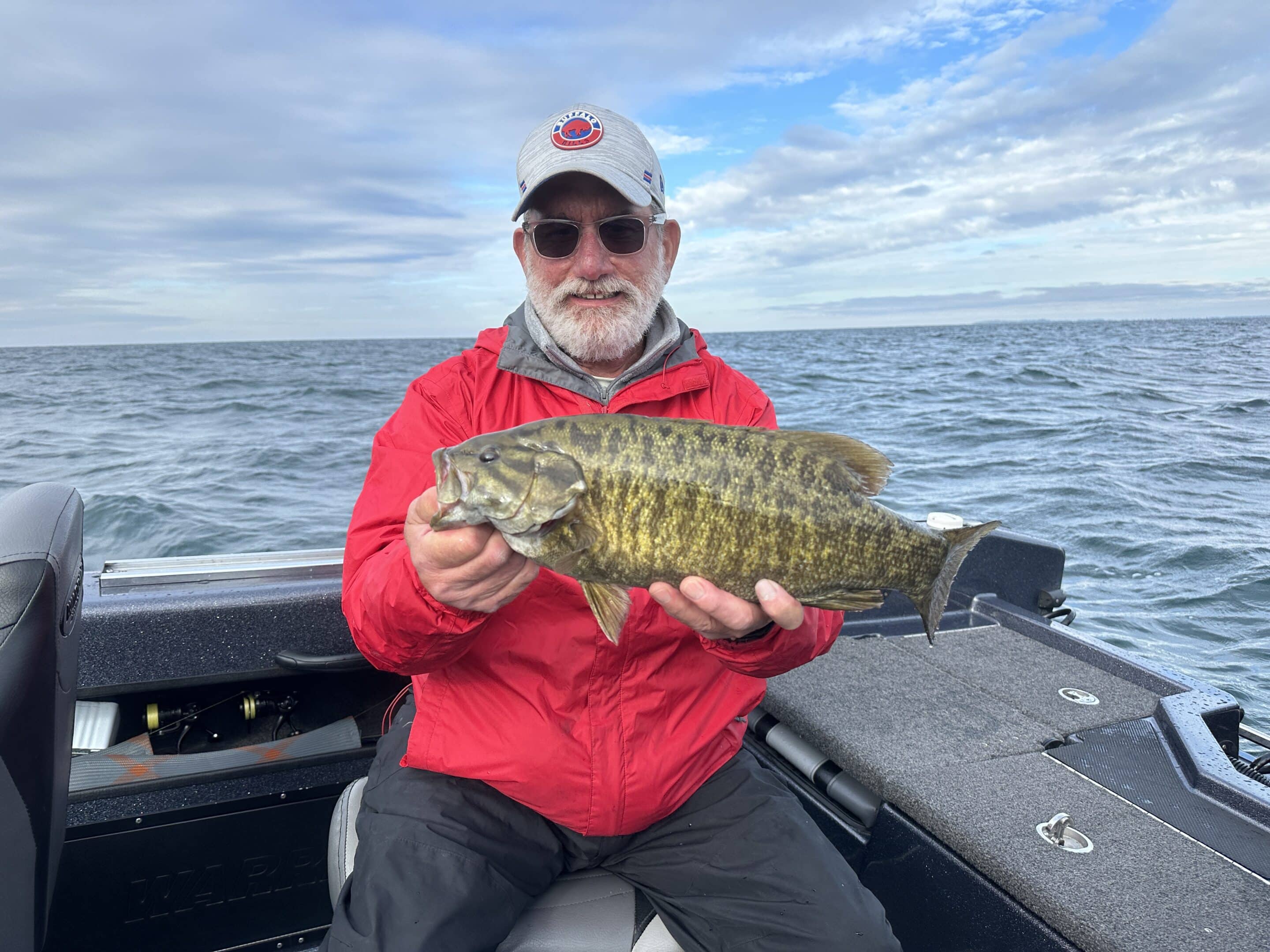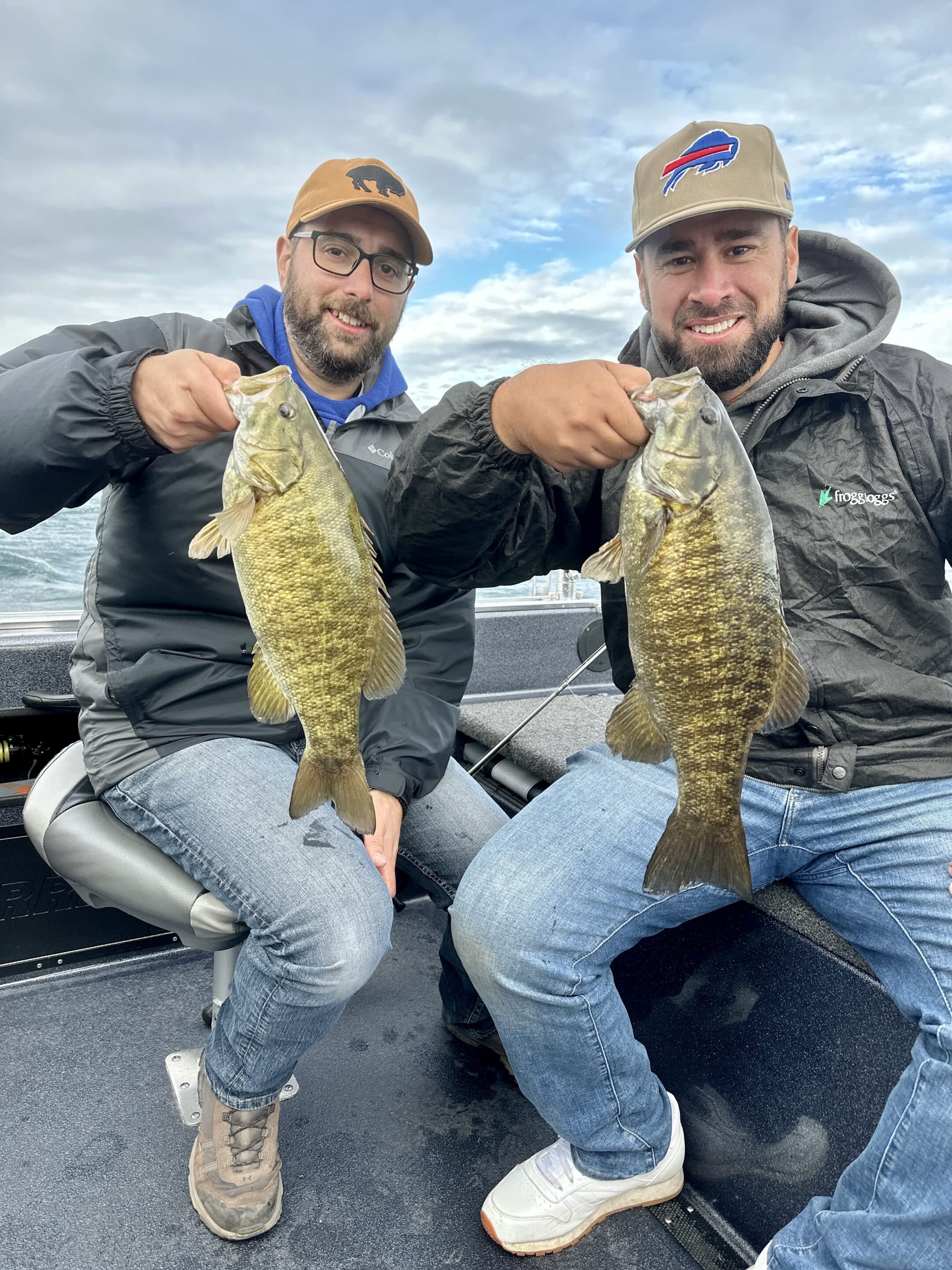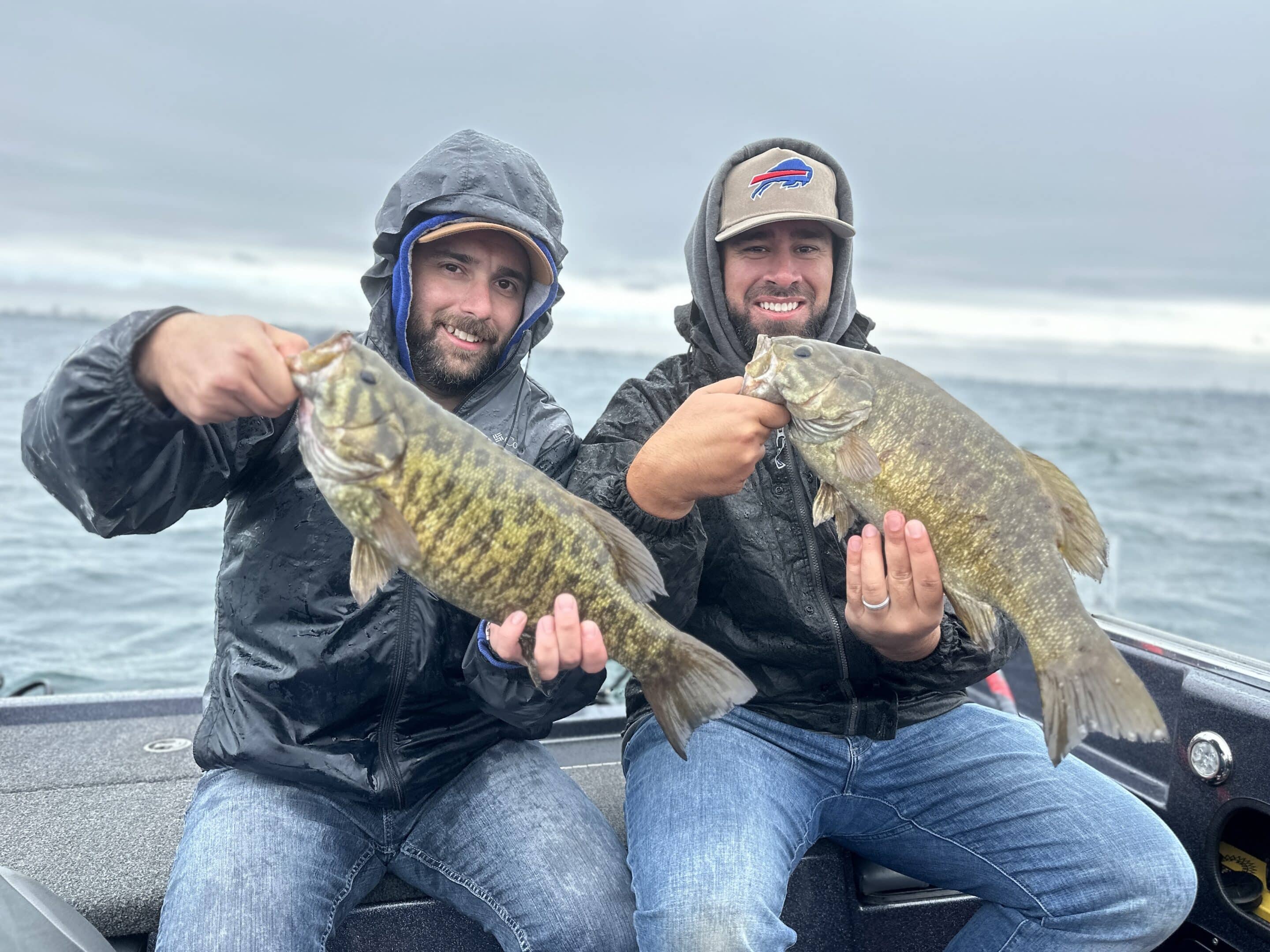 Seasonal Assessment/General Observations
On the Conditions
After squeezing in a trip (and drafting the trip report) amidst guiding back home, my creative juices are kinda tapped.  I'll get deep about a few things in next week's report. 
As you can see from the notes in the intro, I spent most of my time on Lake Erie this past week.  Structure remains important for numbers.  However, some of our biggest fish this past week came off sand.  More to come in next week's report.
Buffalo NY Fishing Report – Forecast for 09/25/2023 – 10/01/2023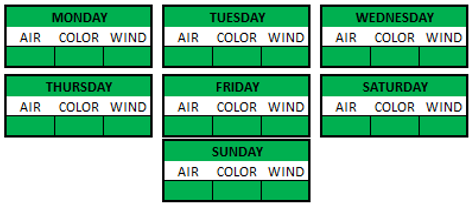 I can't remember a time when we had so many days with N or E winds.  It looks like that pattern is going to continue deep into next week.  I'm not going to complain.  Neither of those wind directions make Lake Erie problematic.  Sure, we had some big conditions over the past couple days, but nothing prohibitive.  After tonight and, at least for the next few days, everything looks wonderful.
I'll spend a little time poking around the Lower Niagara next week.  However, as long as those east winds keep blowing, the bar will be a mess, so I won't spend a ton of time down there.  More and more salmon are showing up down there I've gotta give it a few tries. 
The upcoming weeks are packed tight.  Stand by for some beefy reports…and lots of action if you're on the calendar.  I hope to see you out there.      
Stay healthy my friends – mentally and physically,
Ryan