Buffalo NY Fishing Report – Observations from 09/25/2023 – 10/01/2023
Here's our latest Buffalo NY fishing report:  October is finally here!  However, I think Mother Nature forgot fall began last week.  It's been sunny and hot with highs in the upper 70s and lows in the upper 50s.  In fact, I had to revert to shorts a couple of days as I was sweating in my bibs.  Whatever, in about 2 months everyone will be complaining about the cold so I'll take a little more comfort on the water while I can.  The fishing has been more summer like than fall but things are changing.  Keep reading for more details.
Days on the Water: 7
Who we fished with: friends/clients
Where we fished:  Lake Erie, Upper Niagara, Lower Niagara
What we caught:  smallmouth bass, freshwater drum, walleye, king salmon
Tactics: 3-way rig with live bait, worm harnesses, drop shots, skein, crankbaits
Episode 65 of Two Angles on Angling:  Taking the week off on the podcast – check out our previous episodes by tapping this link.  https://podcasters.spotify.com/pod/show/two-angles-on-angling
Detailed Reporting/Daily Observations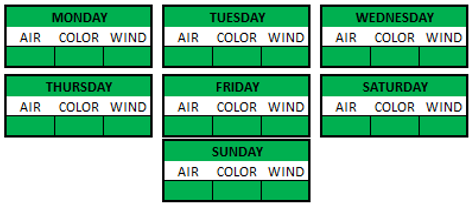 Monday – Fished Lake Erie for smallmouth bass.  We had a stiff, but steady NE wind blowing all day.  It wasn't huge out there – it was just right.  Action started off slow but turned excellent by mid-morning and didn't turn off until around 2PM.  Excellent session.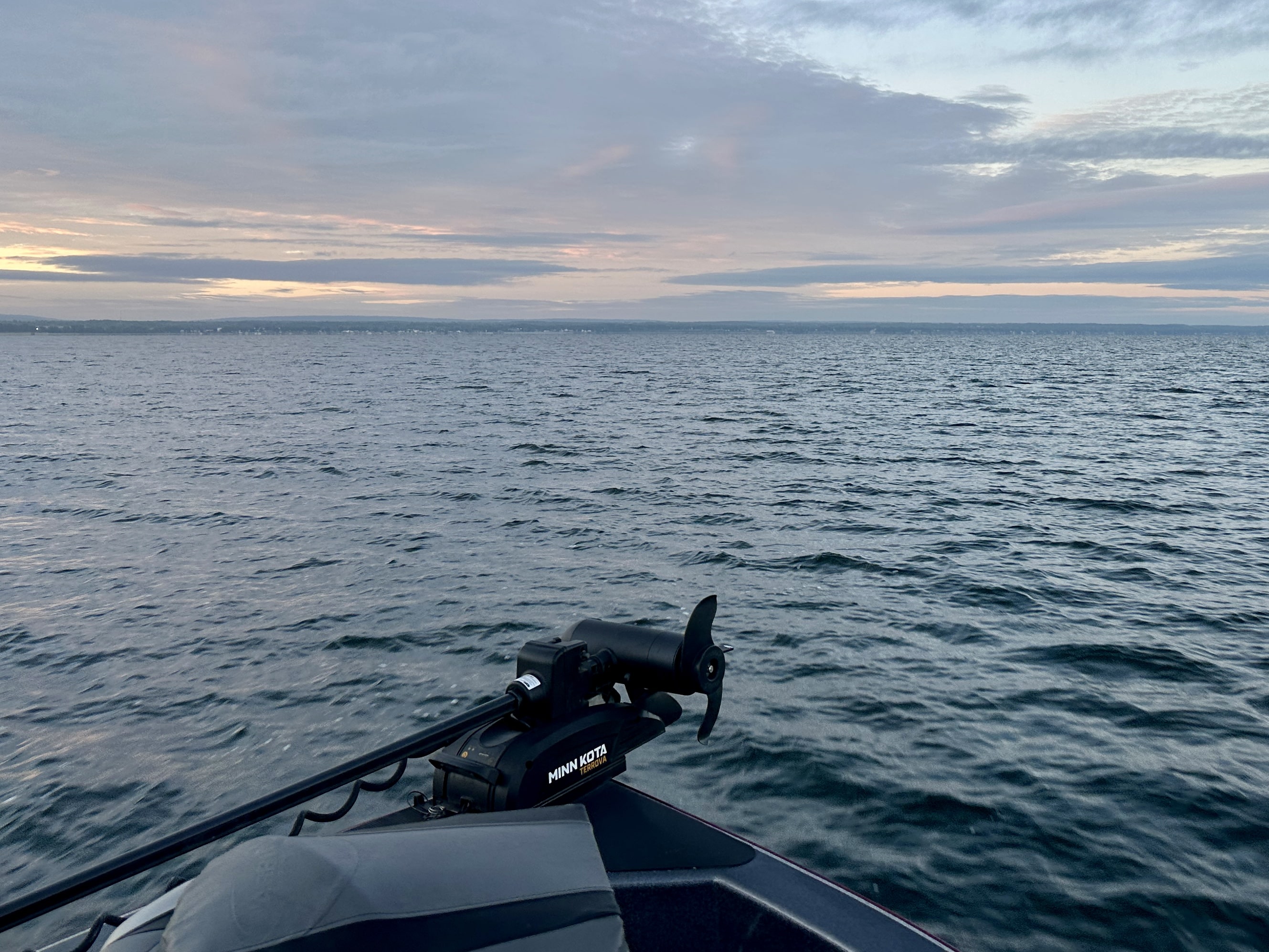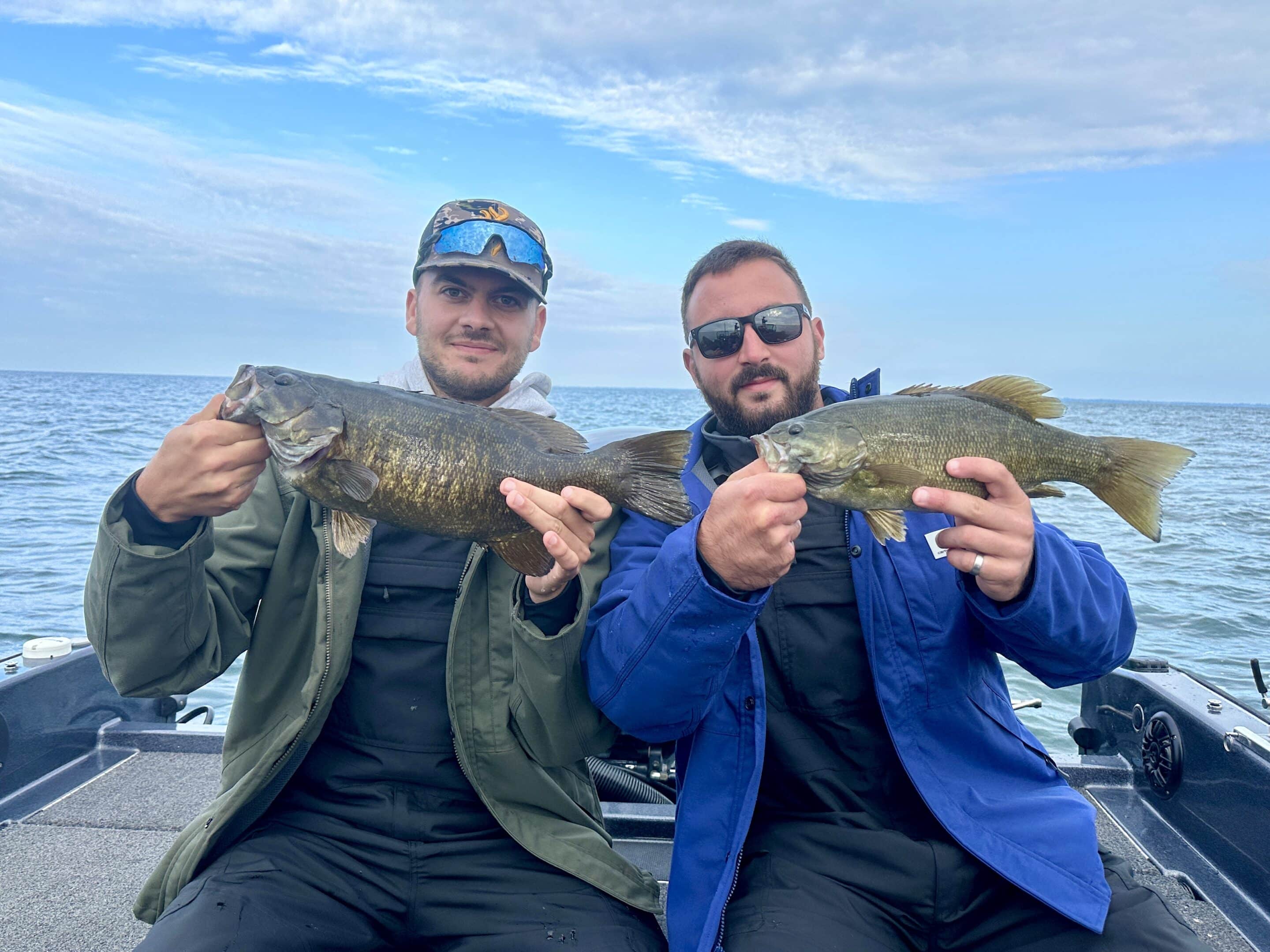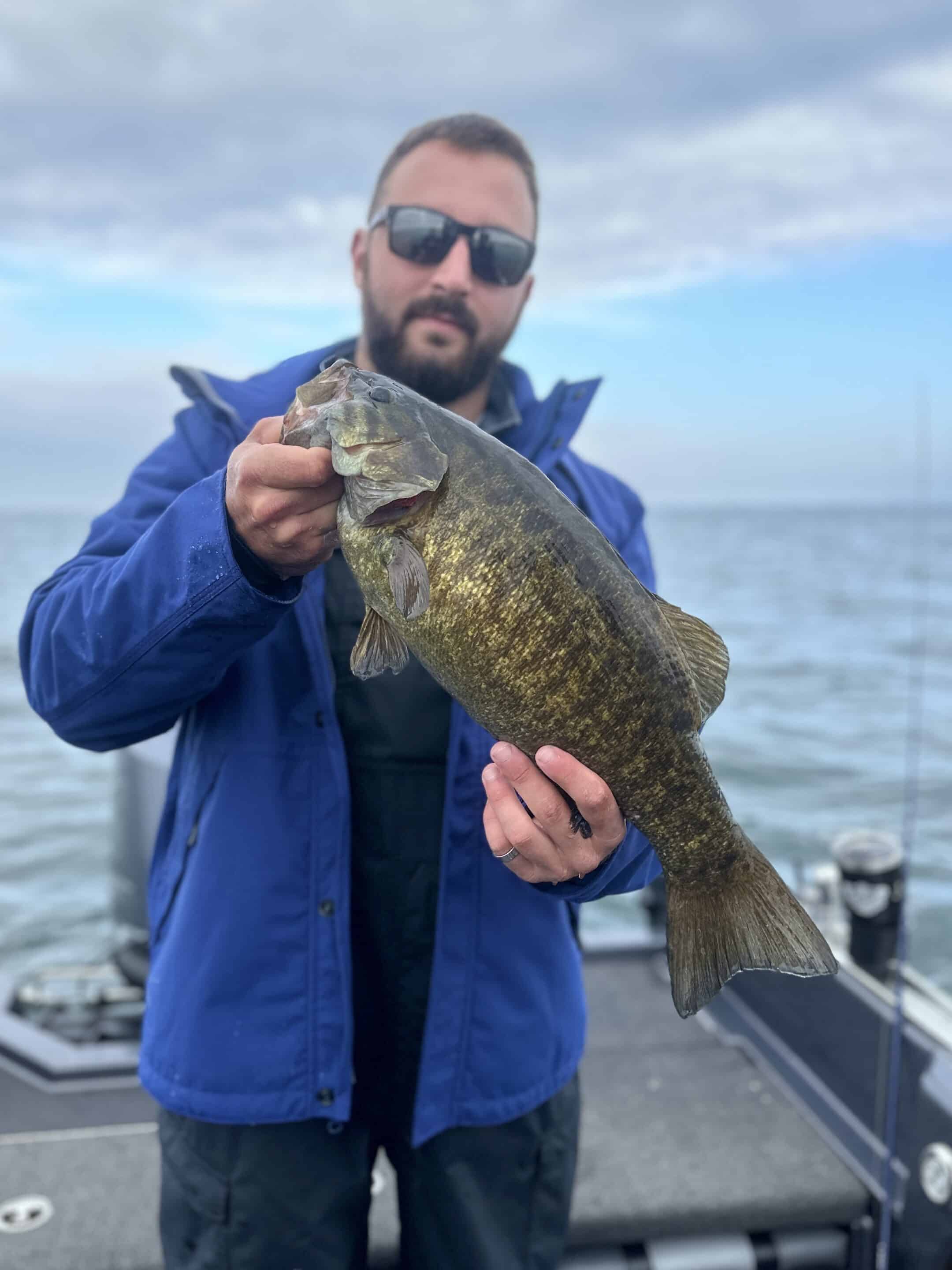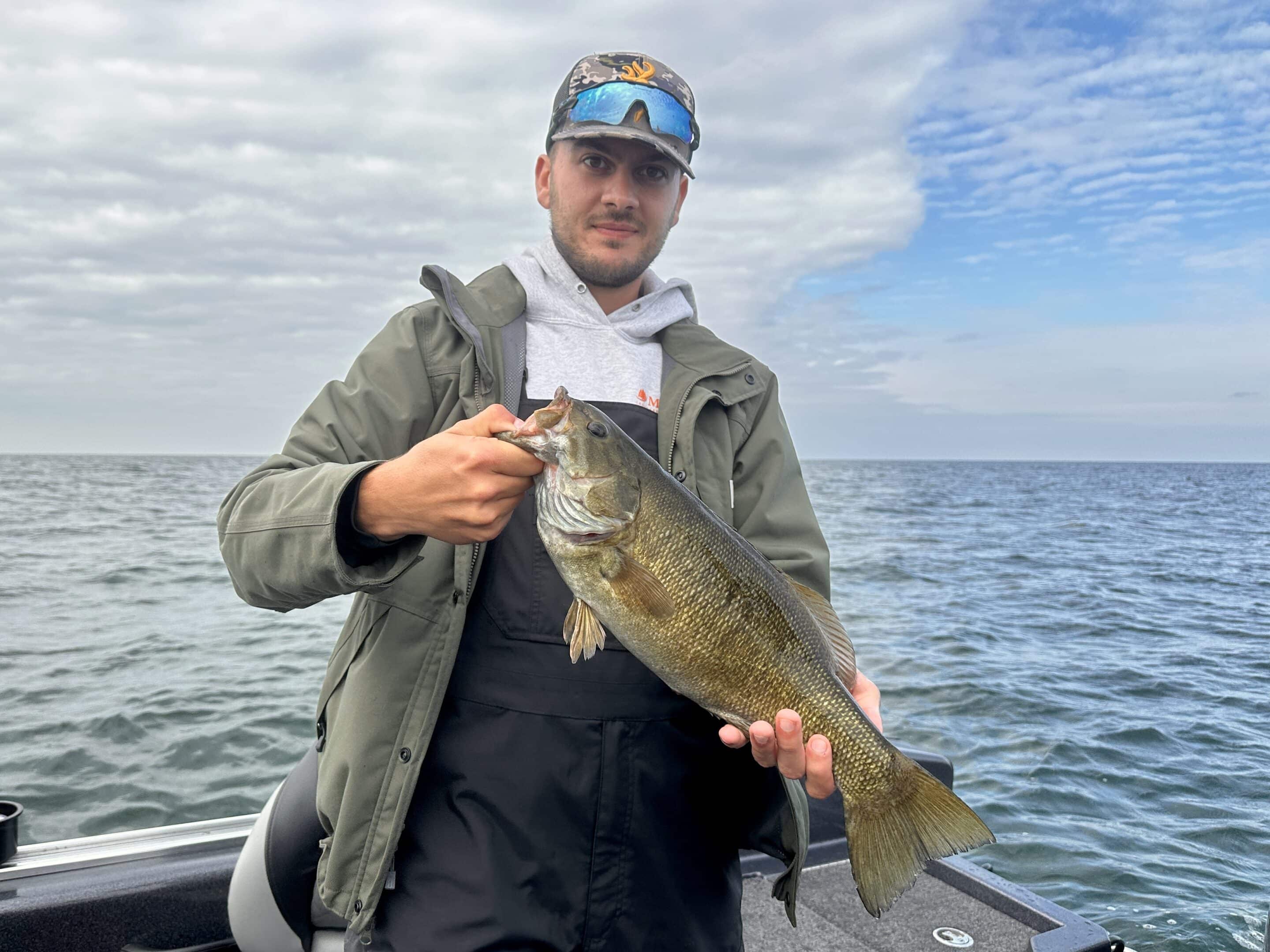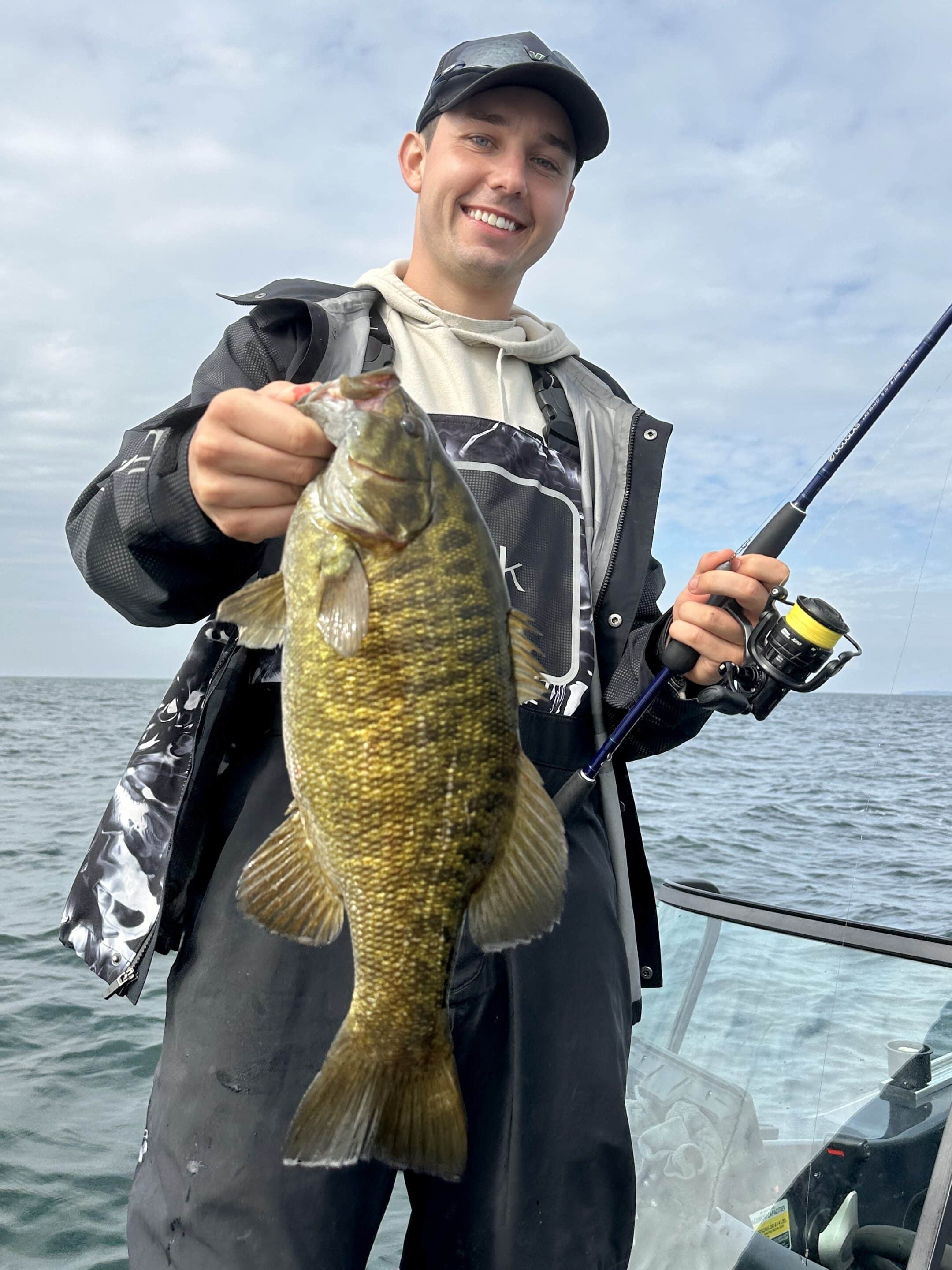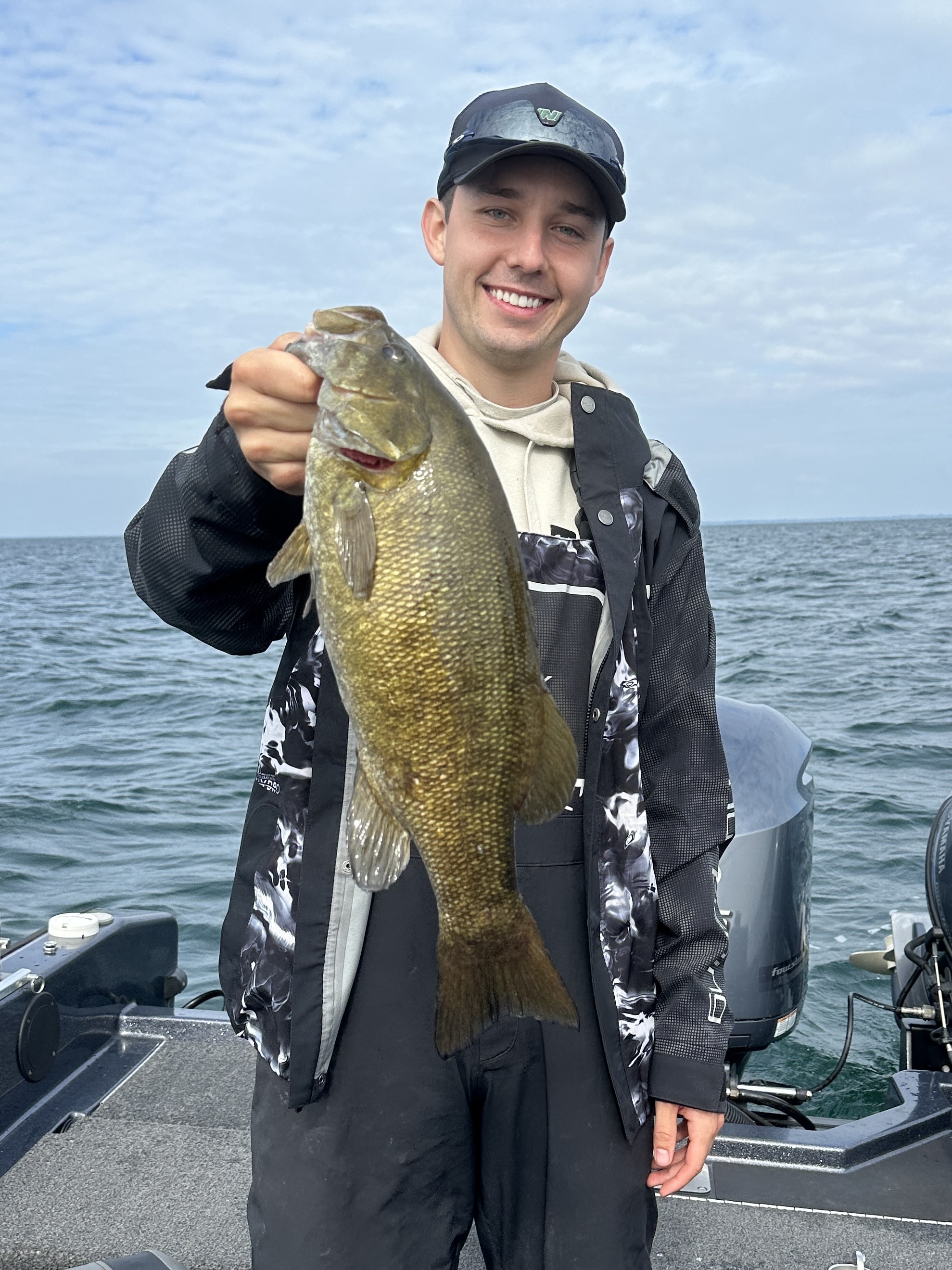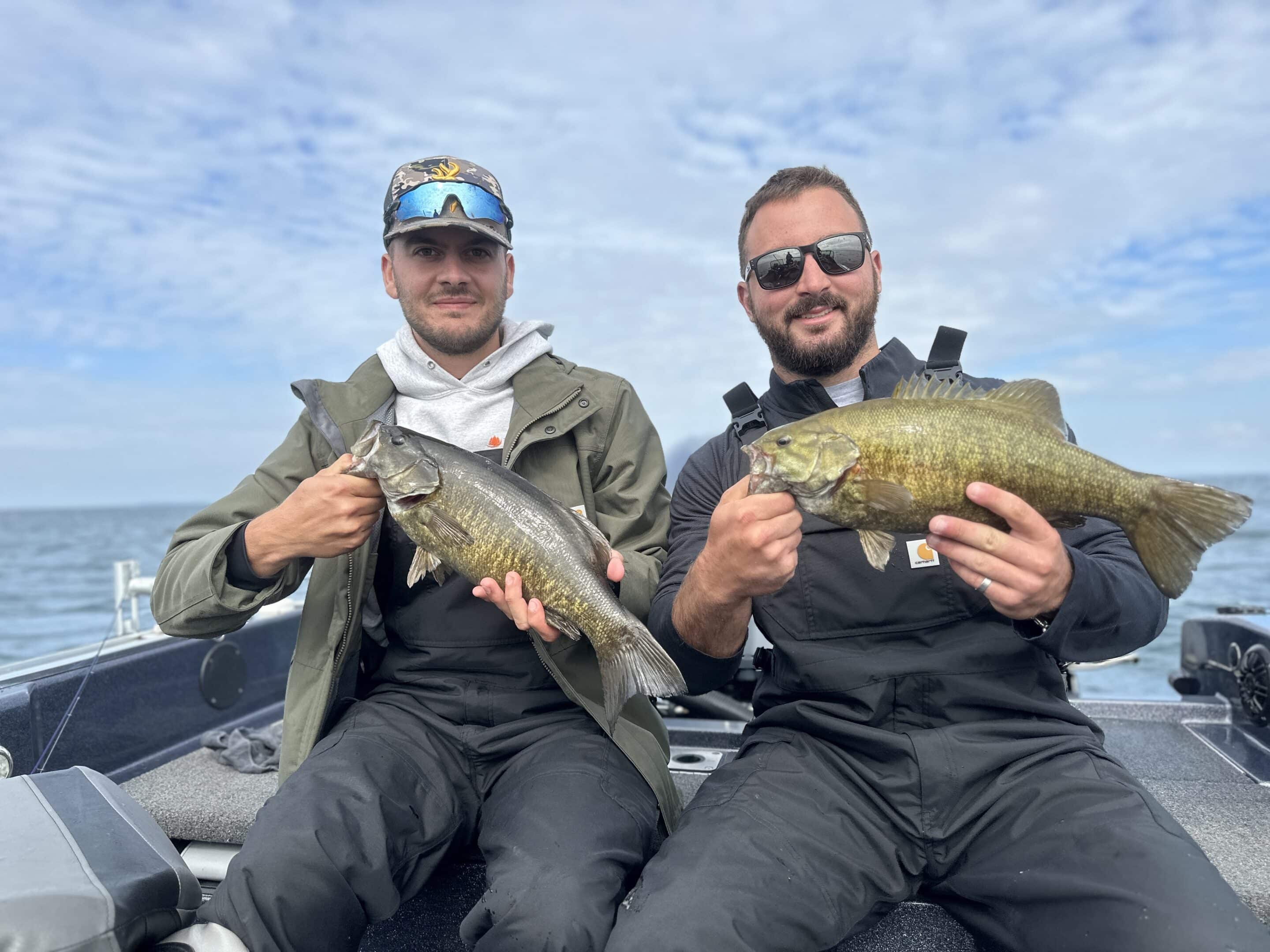 Tuesday – Fished the Lower Niagara.  There was a surprising amount of angling pressure for a weekday.  Plus, there was a stiff ENE wind blowing so Lake Ontario was kinda big/we couldn't fish the bar.  Action was slow as a result…but we got into them.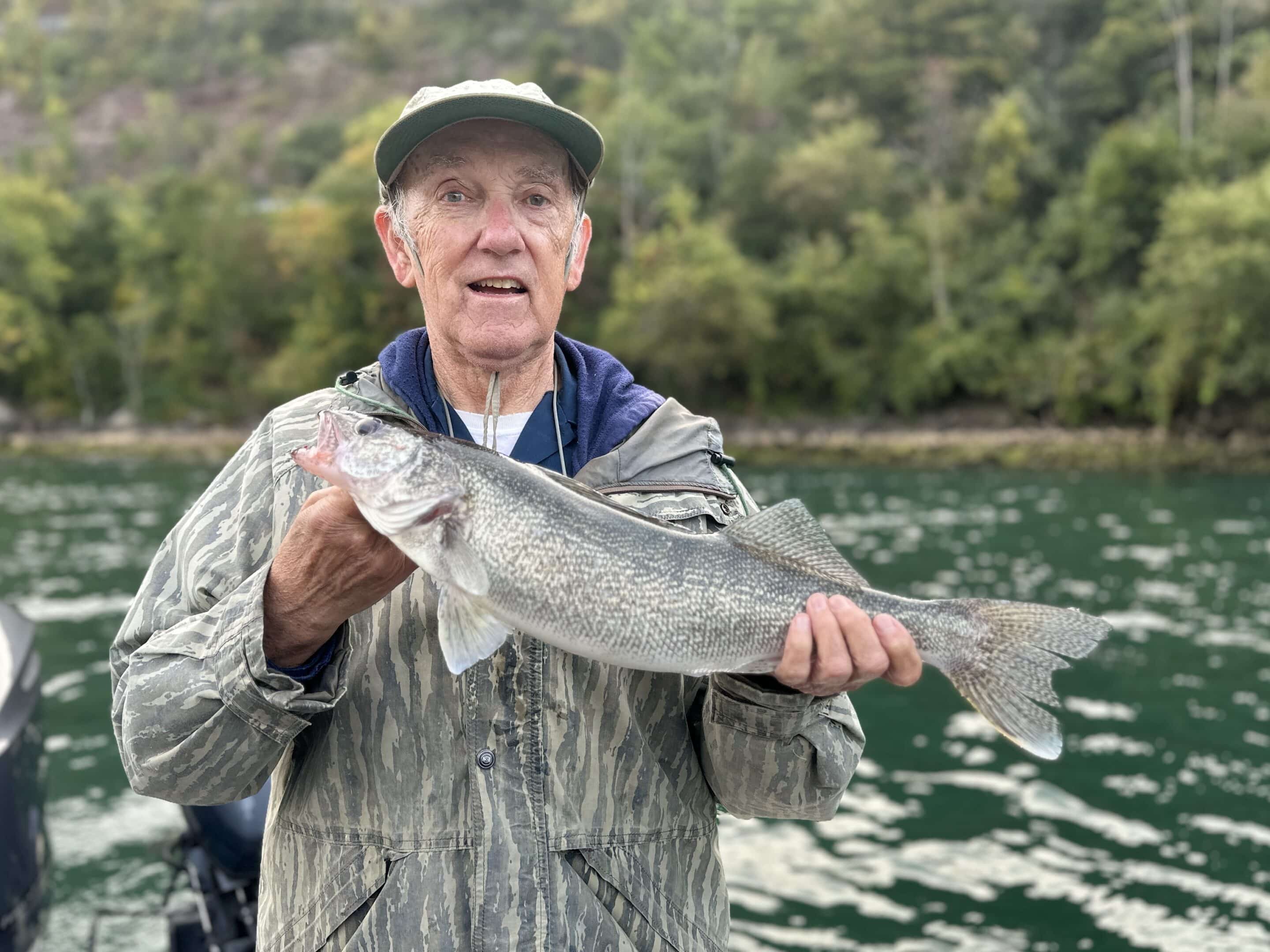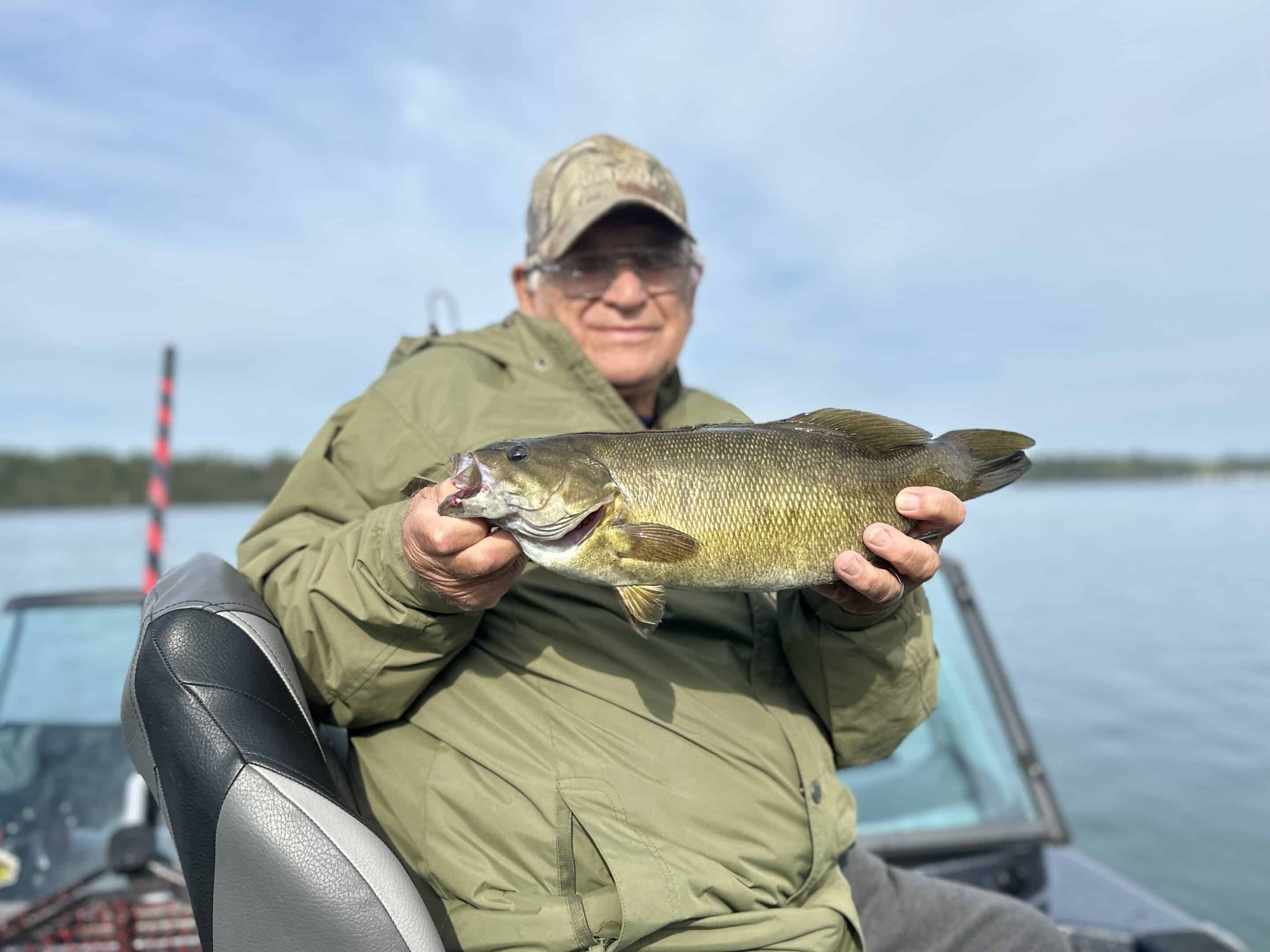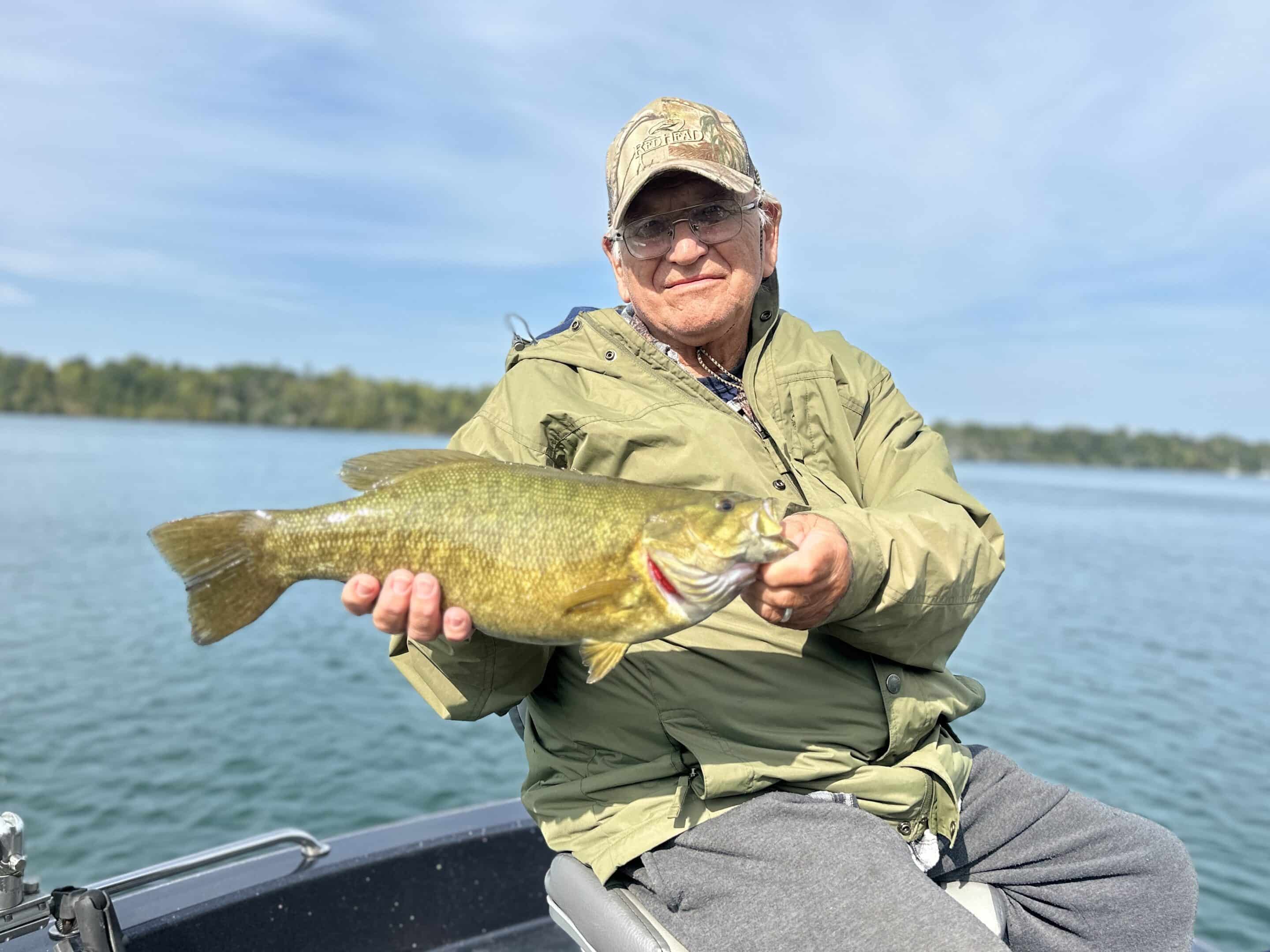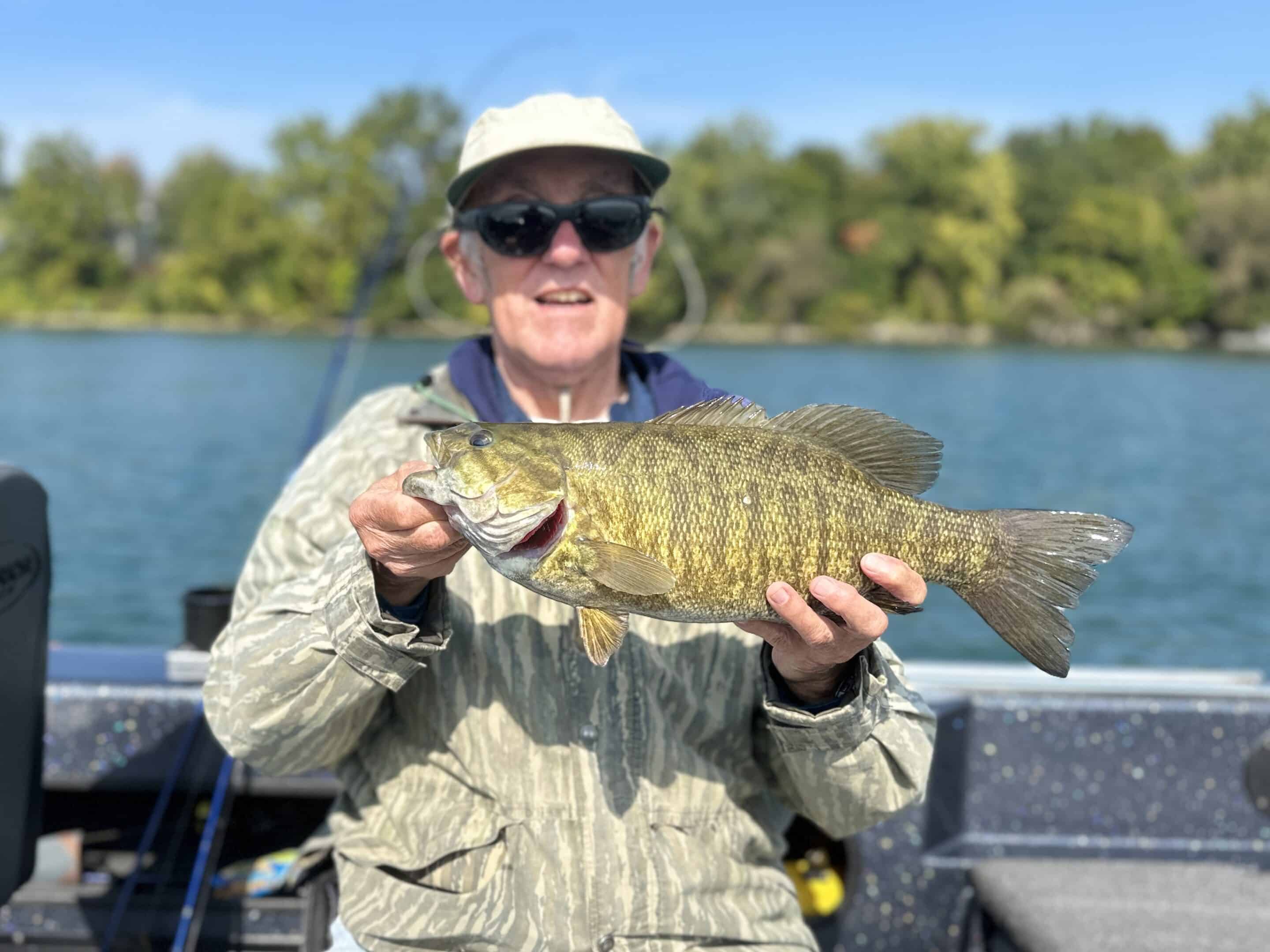 Wednesday – Fished Lake Erie for smallmouth bass.  Had a small ENE wind blowing but just enough to allow us to drift.  Slow start to the day, but once we found them the action was excellent.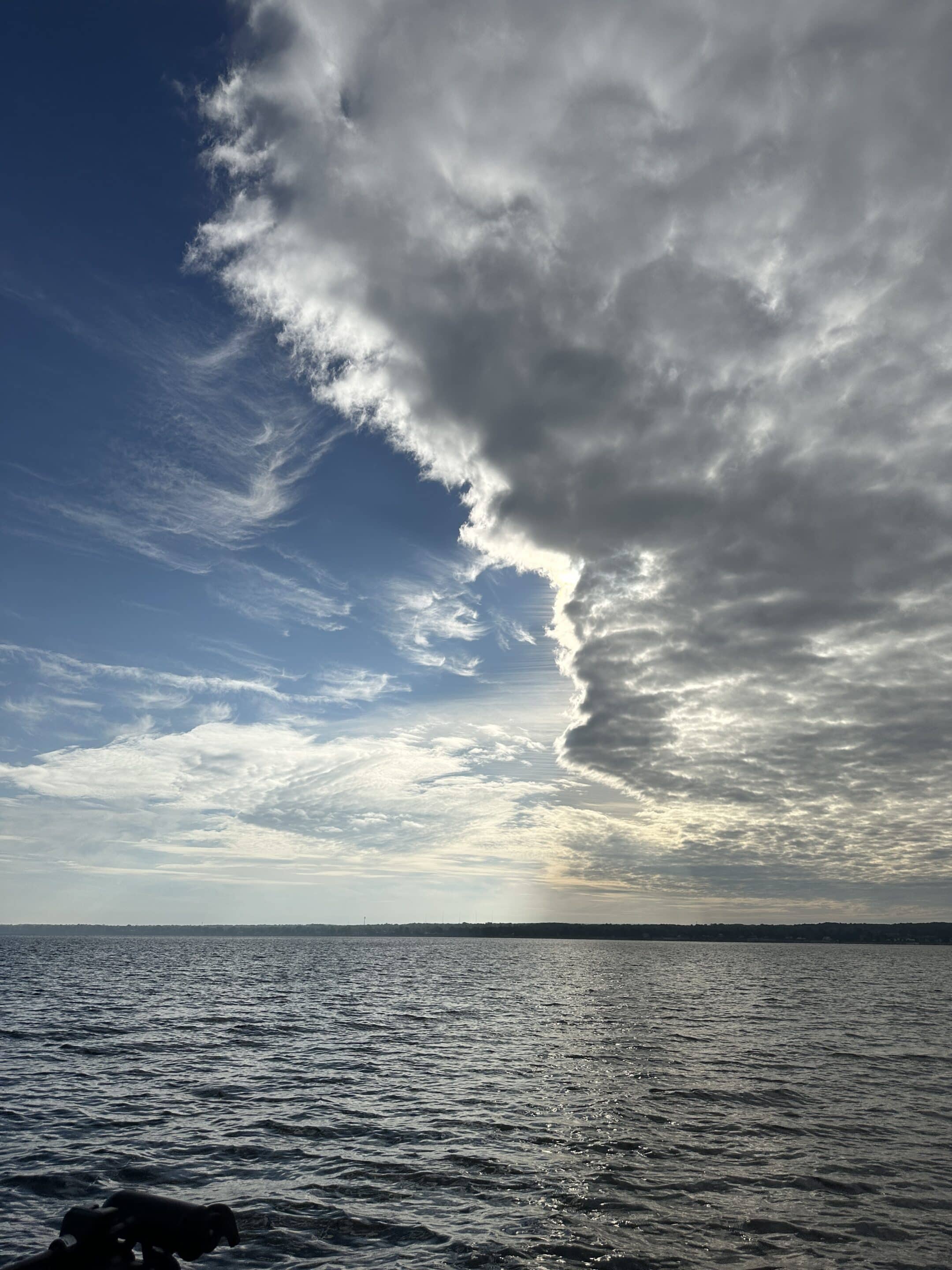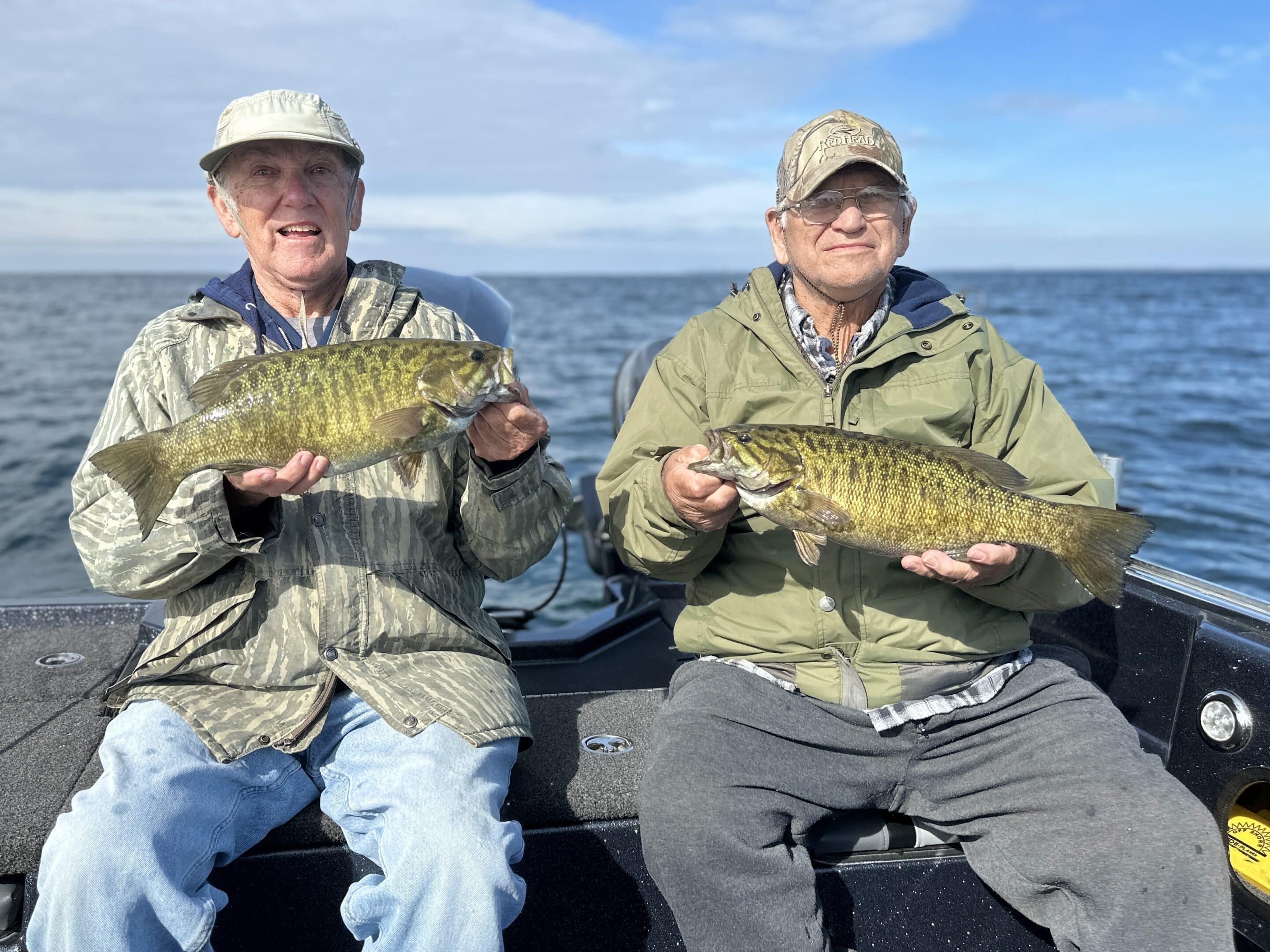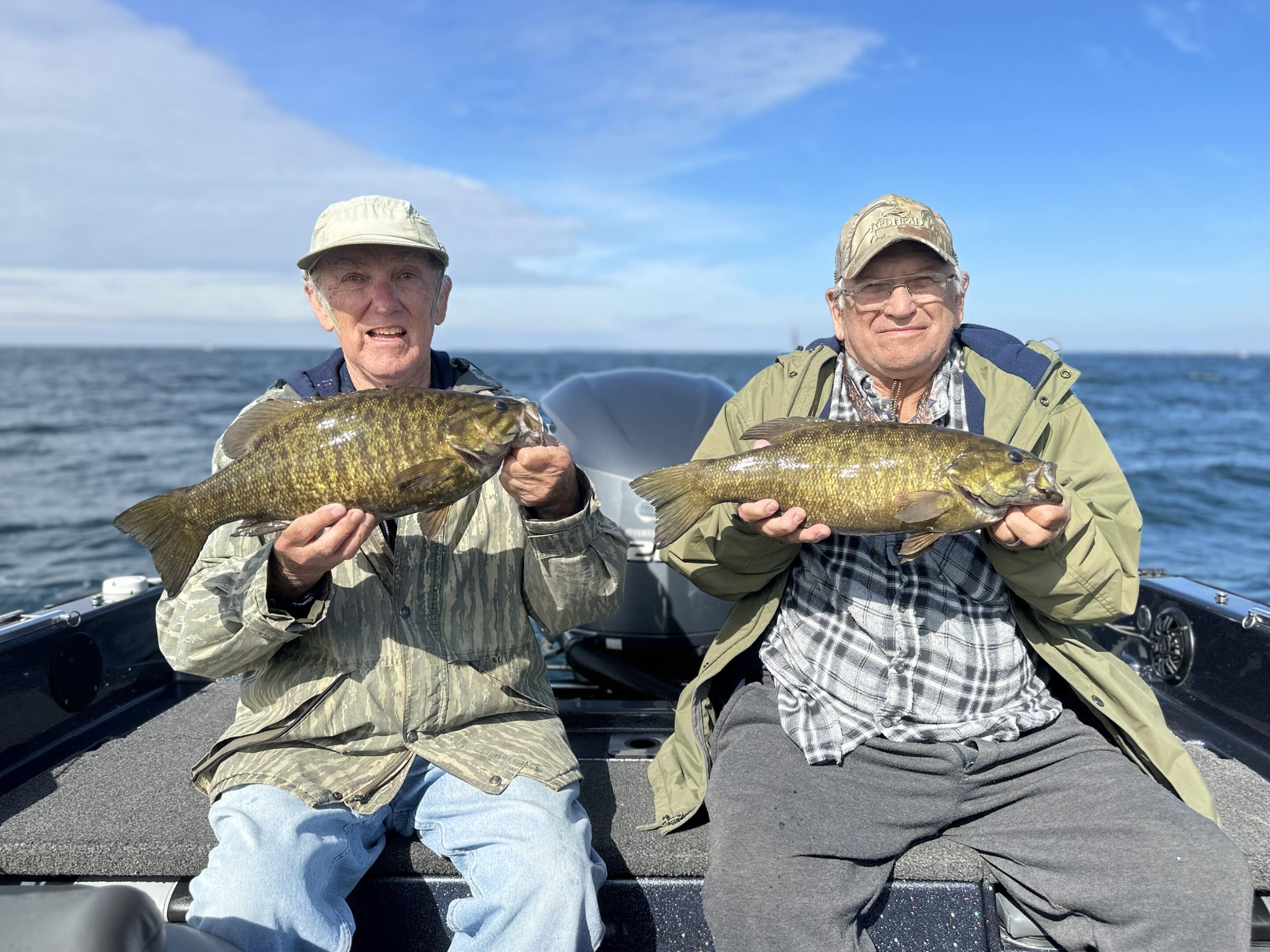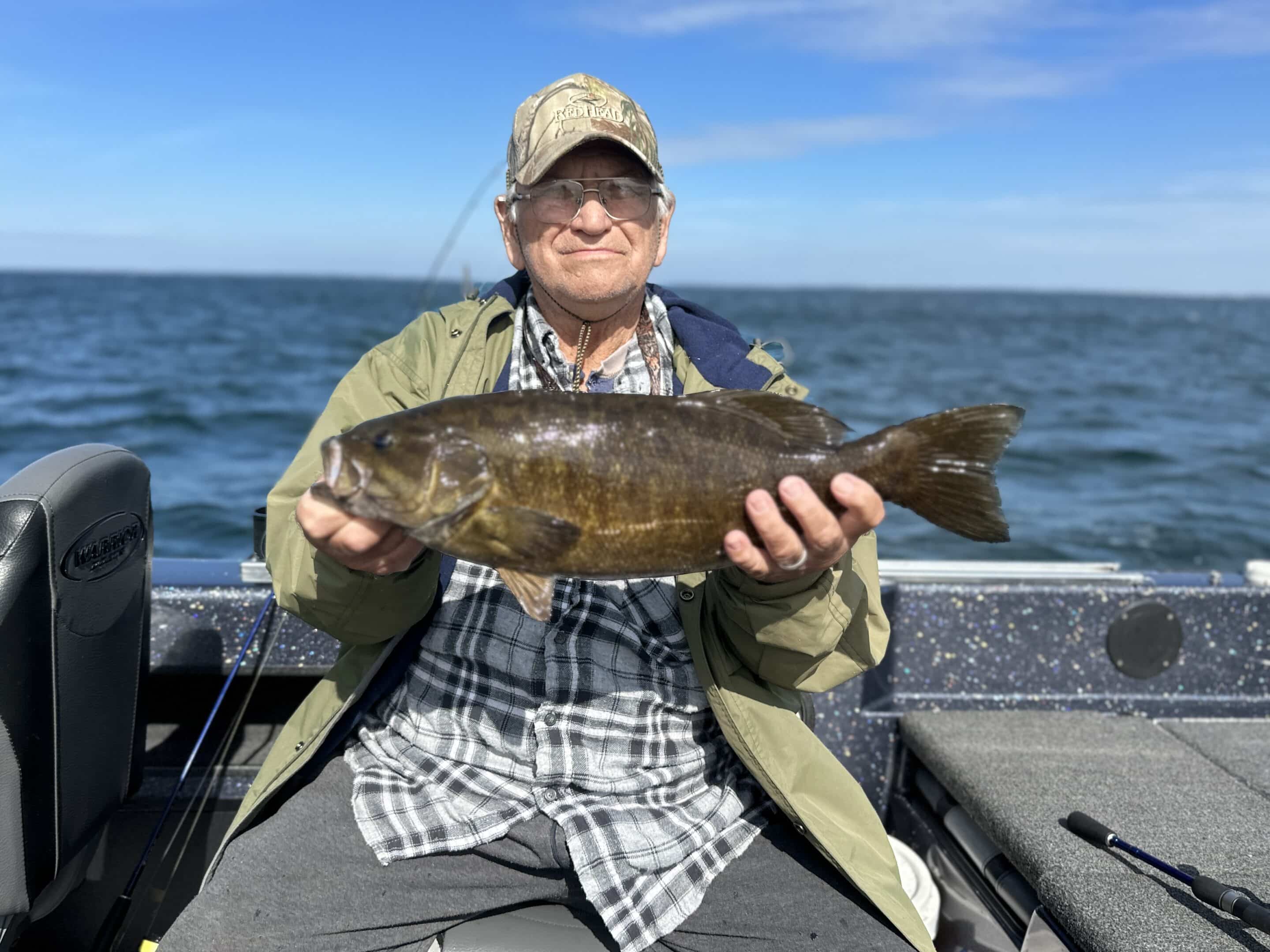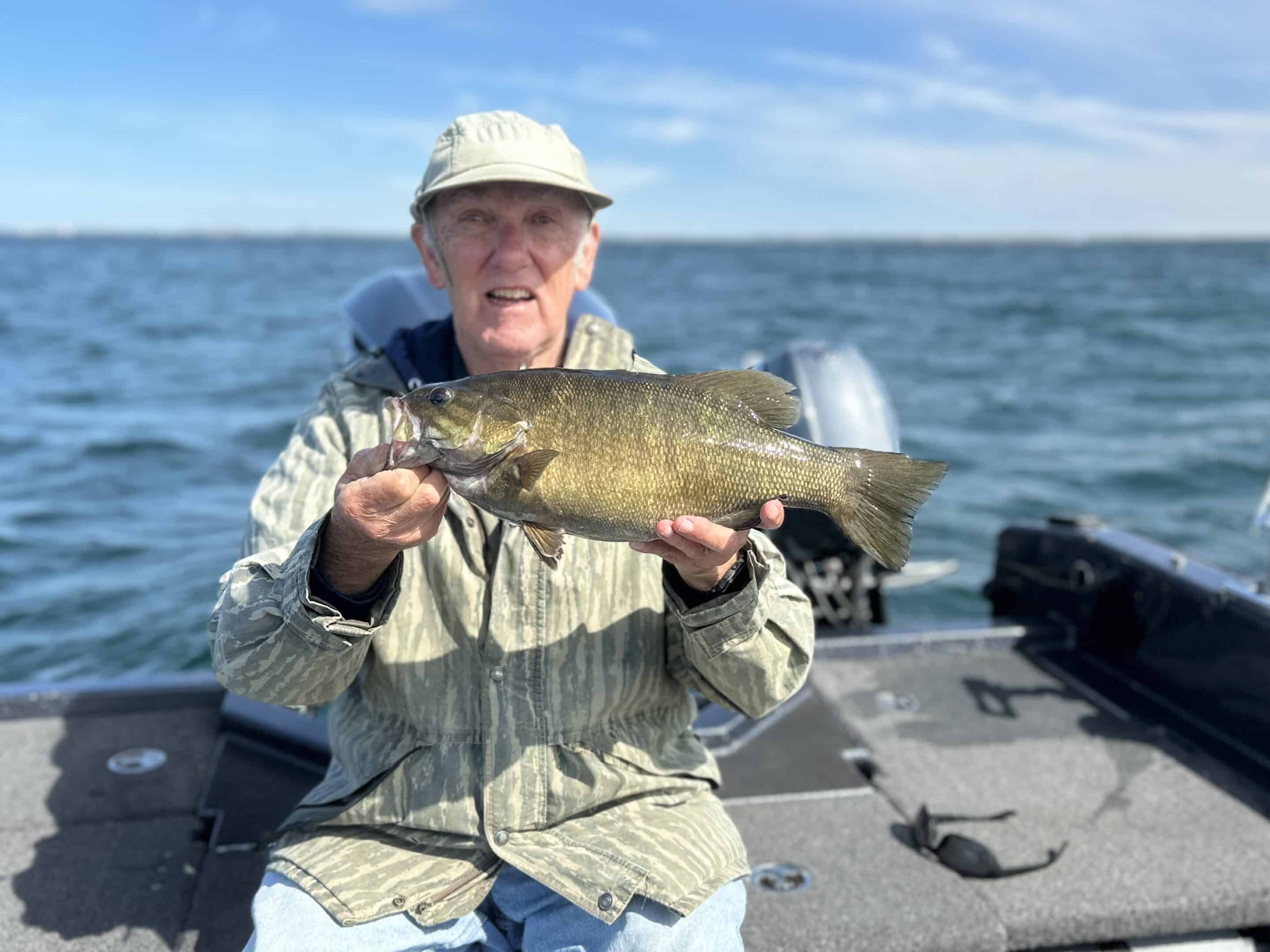 Thursday – Fished the Upper Niagara.  There were a few zones holding well, but it was an otherwise tough bite.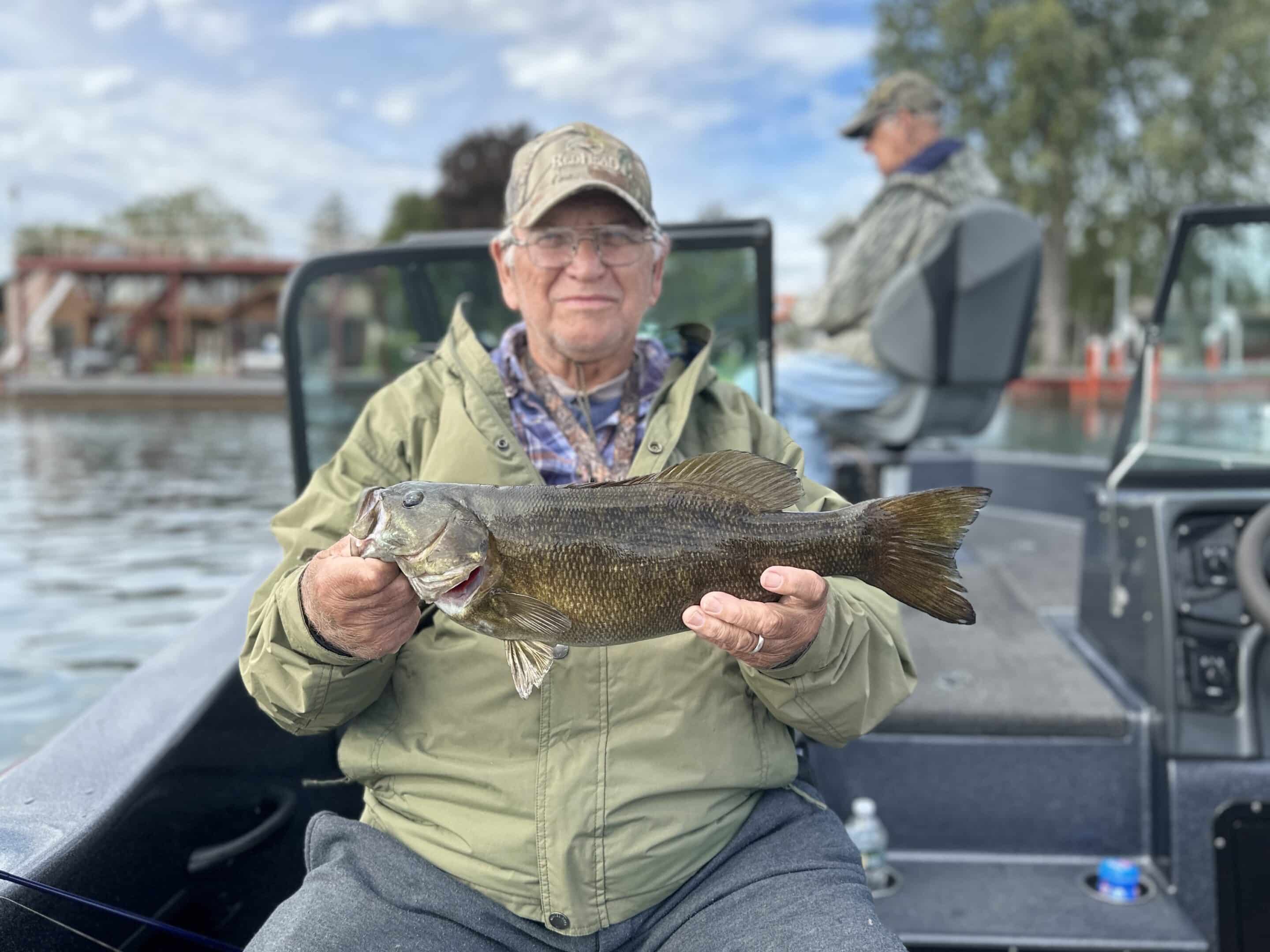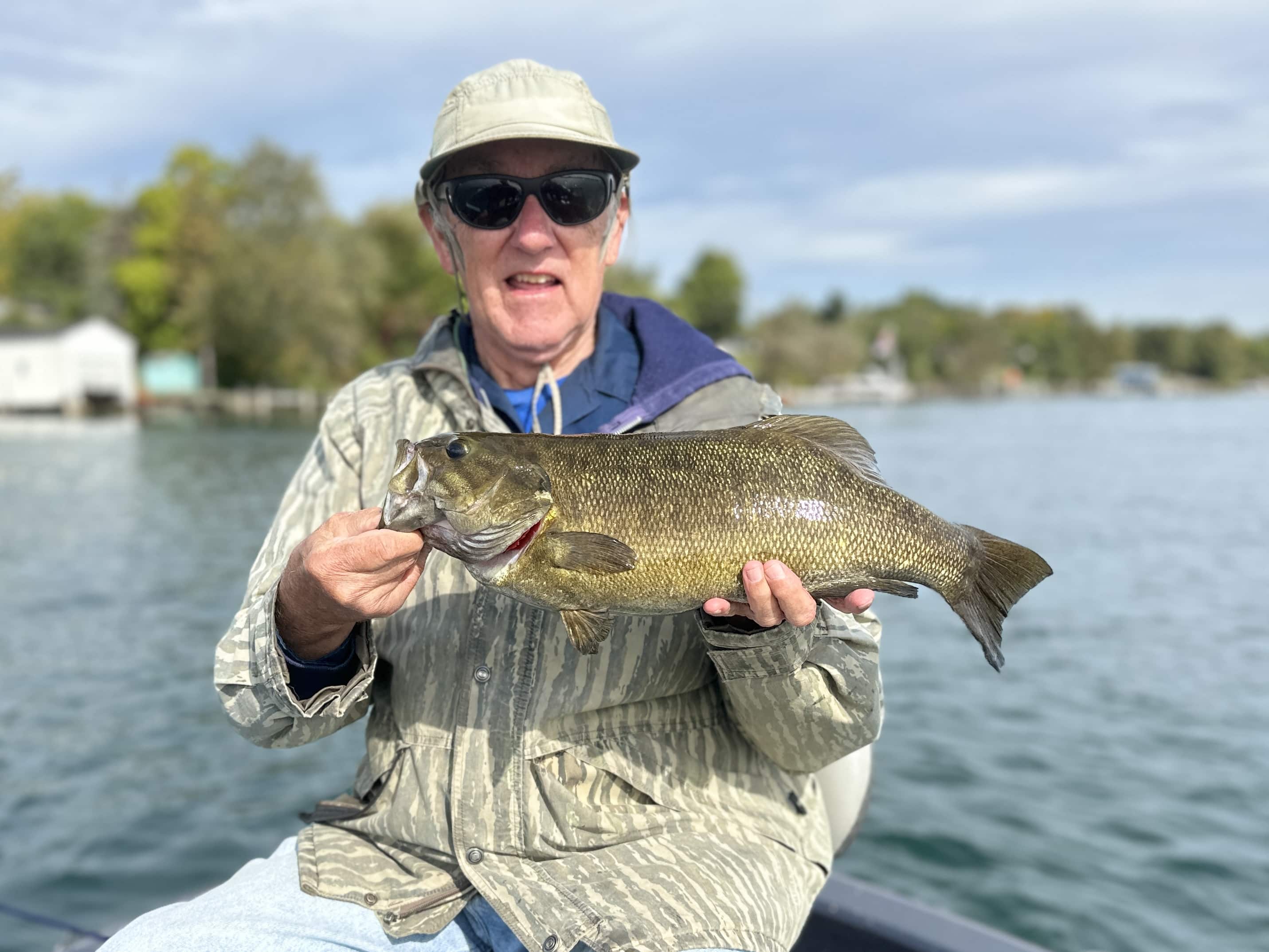 Friday – Fished Lake Erie and the Upper Niagara for smallmouth bass.  There was no wind/the lake was glass. Lots of angling pressure for a Friday.  It was a tough start, but the action picked up as the day went on and got really good around 2:00PM.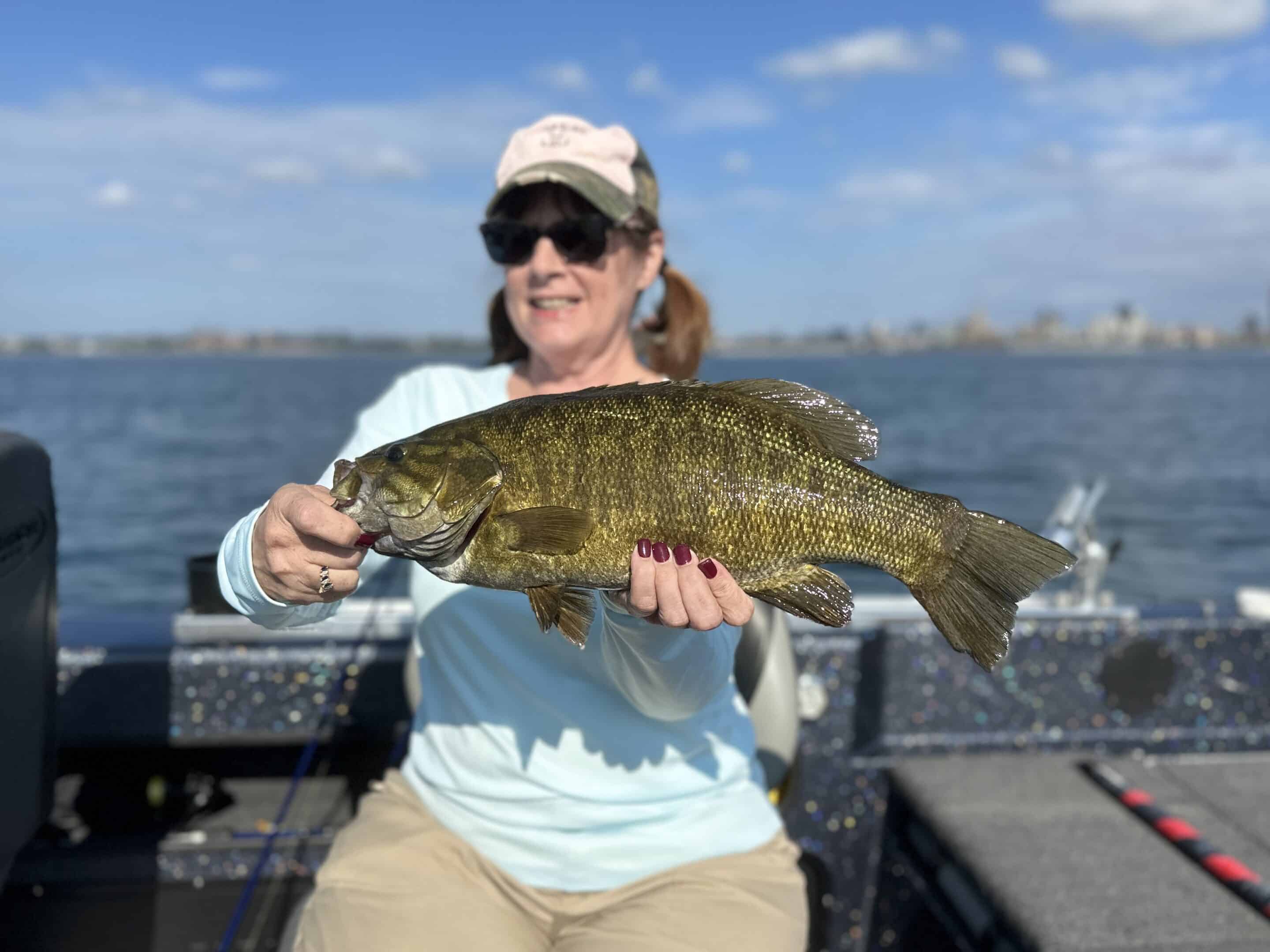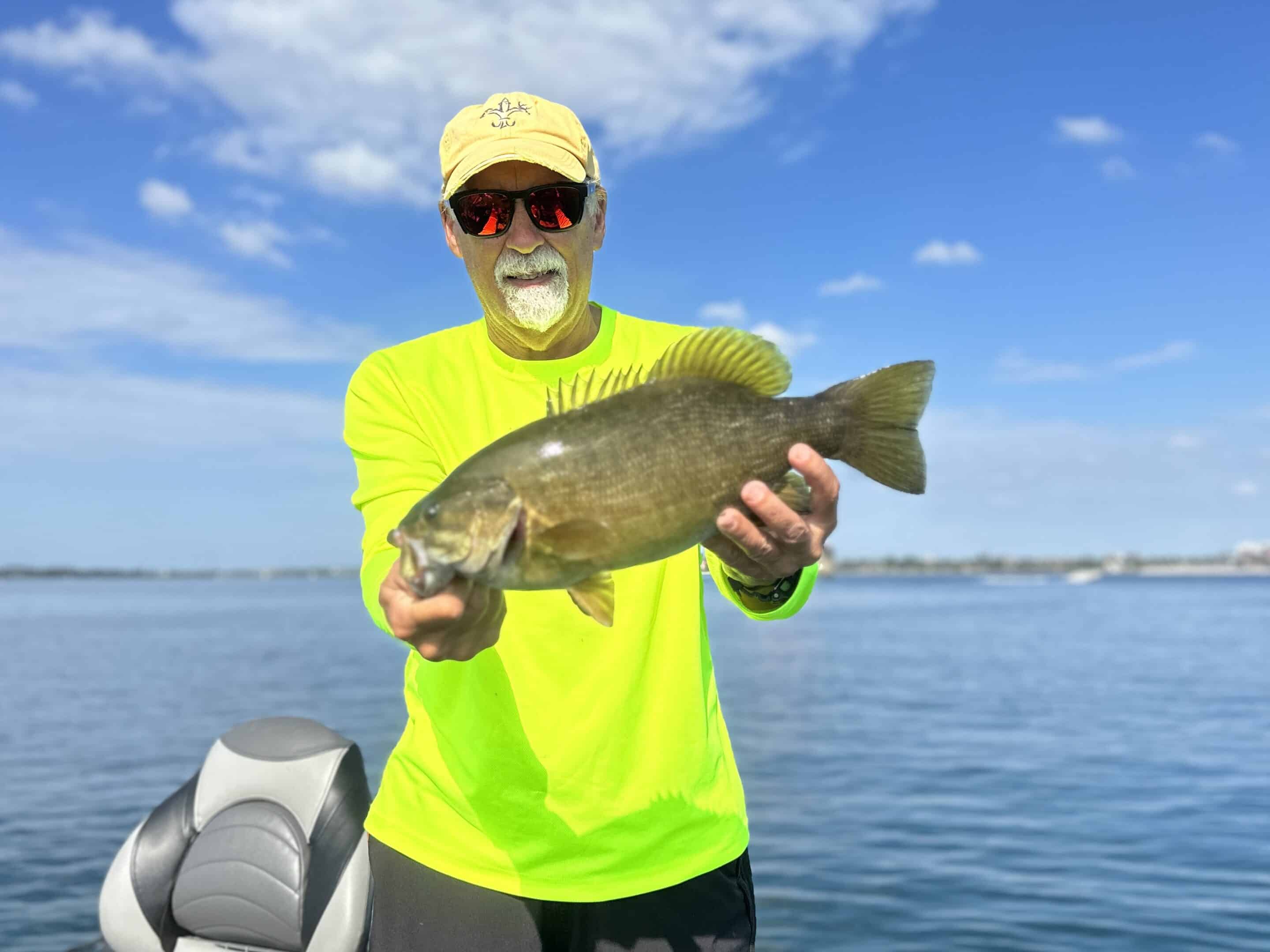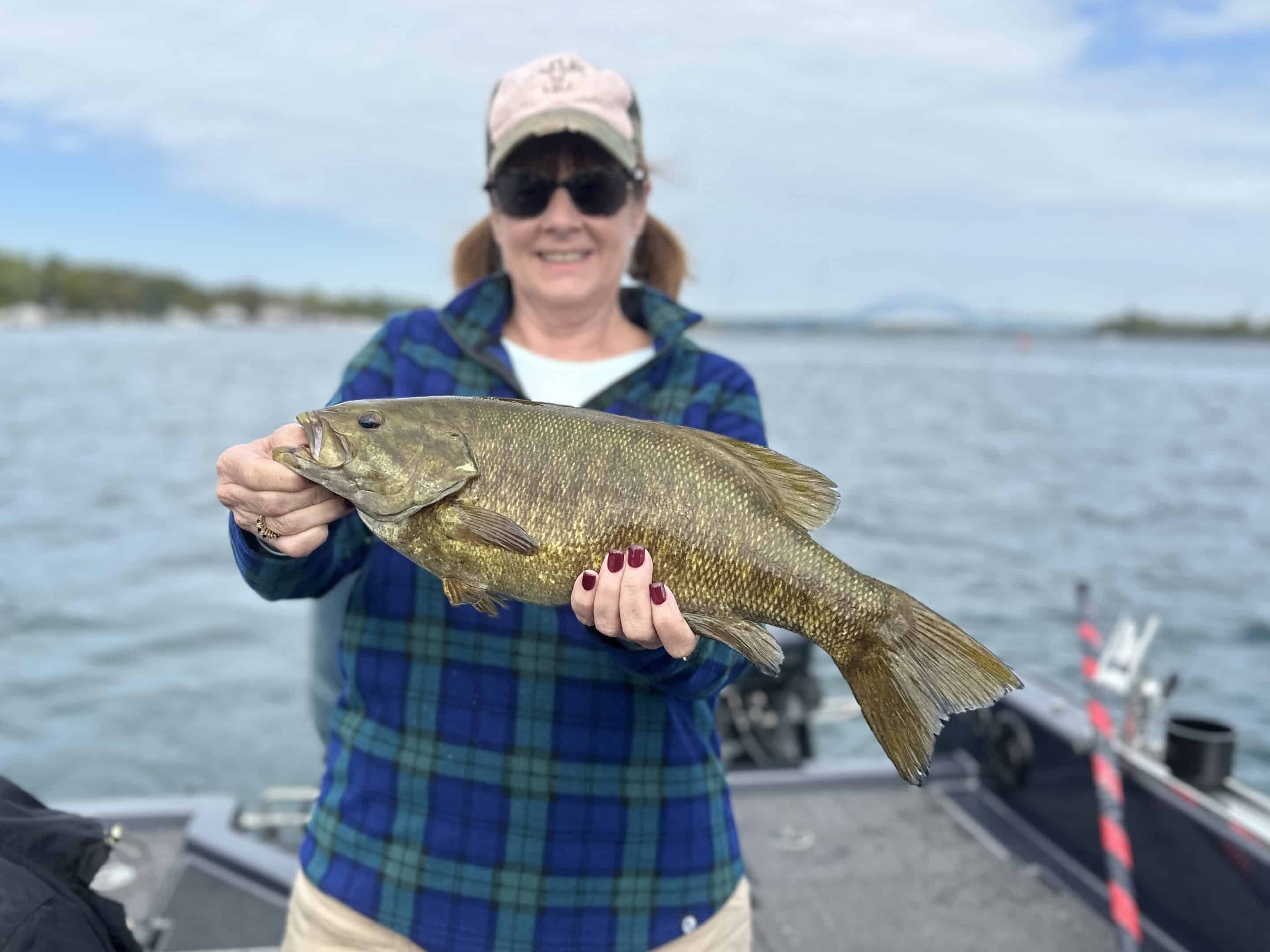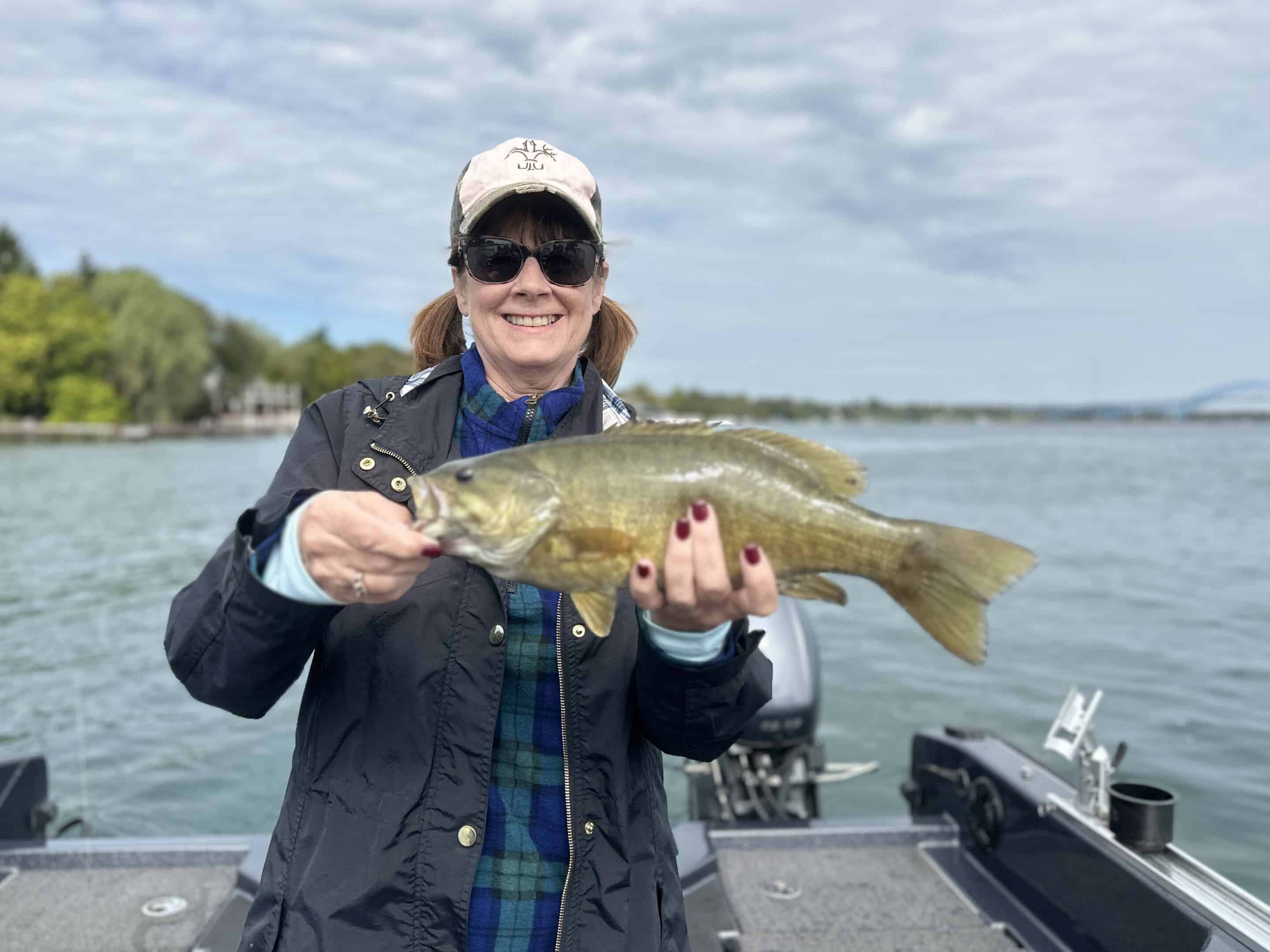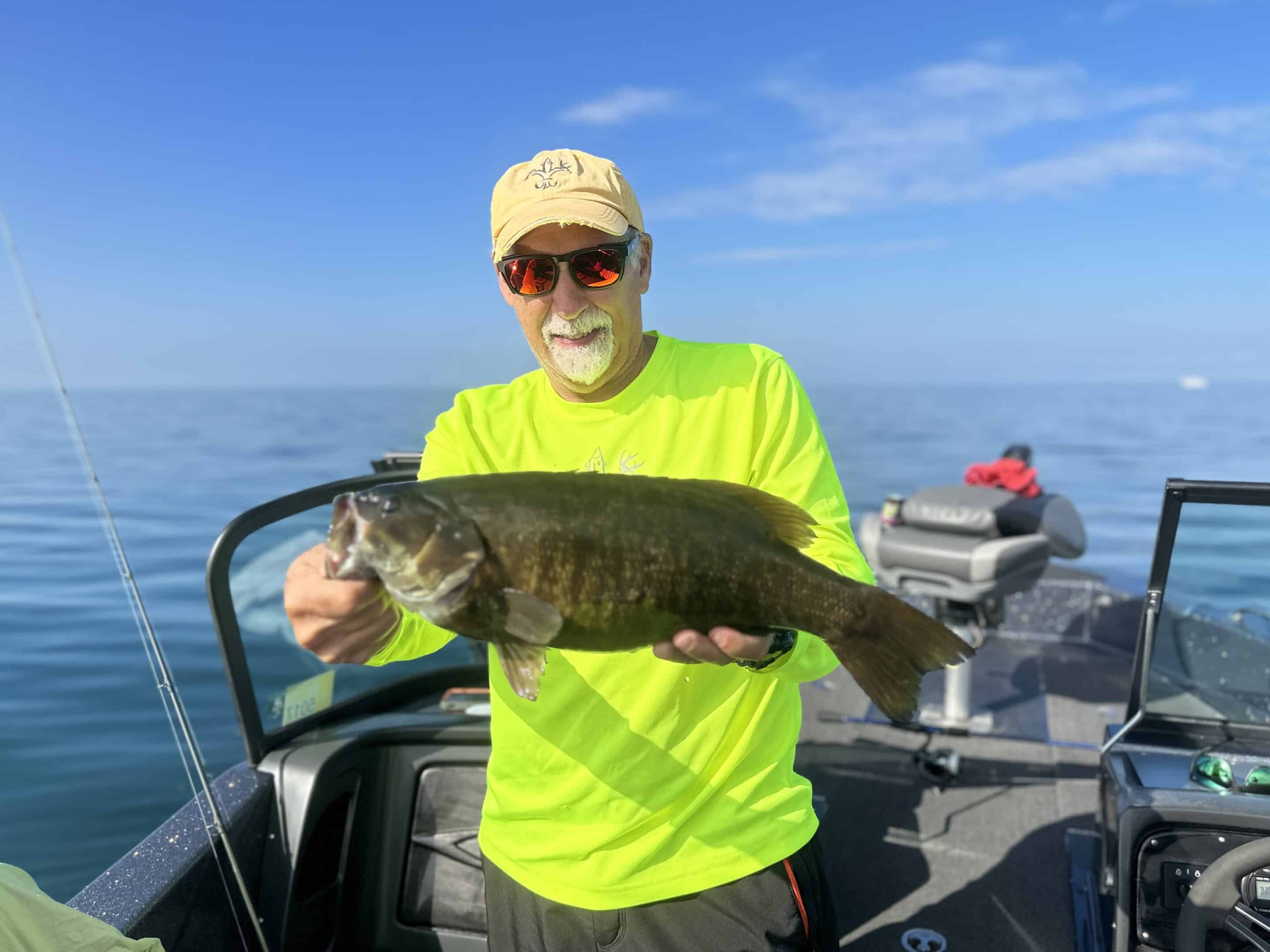 Saturday – Fished Lake Erie for smallmouth bass.  The lake was like glass.  Plus, there were a ton of bass anglers on the water pre-fishing for a tournament.  Oh yeah, the weather was gorgeous so seemingly everyone with a boat was on the water like it was going to be the last opportunity for the year.  It felt like the 4th of July out there.  We did our best to avoid the crowds and did well.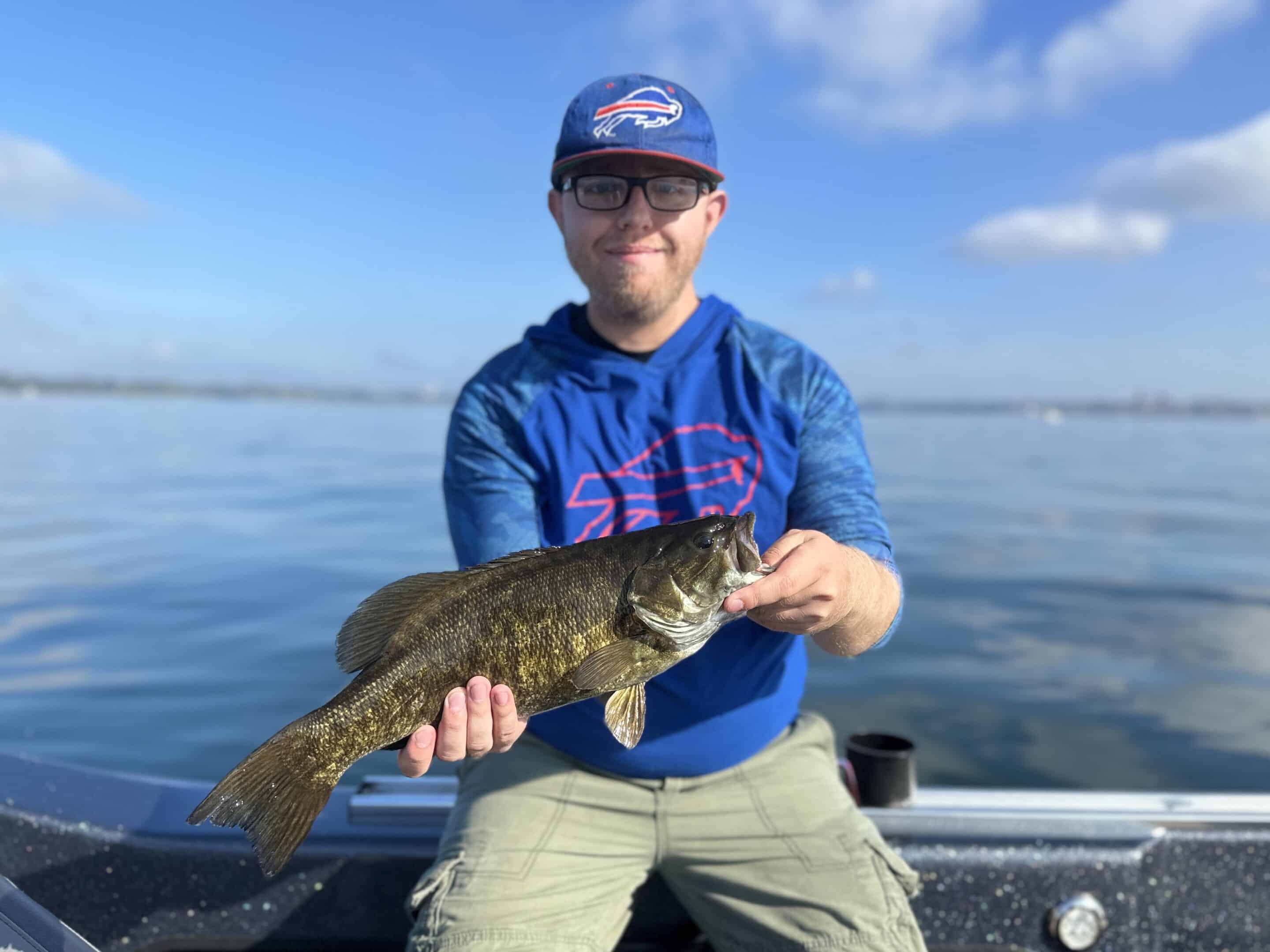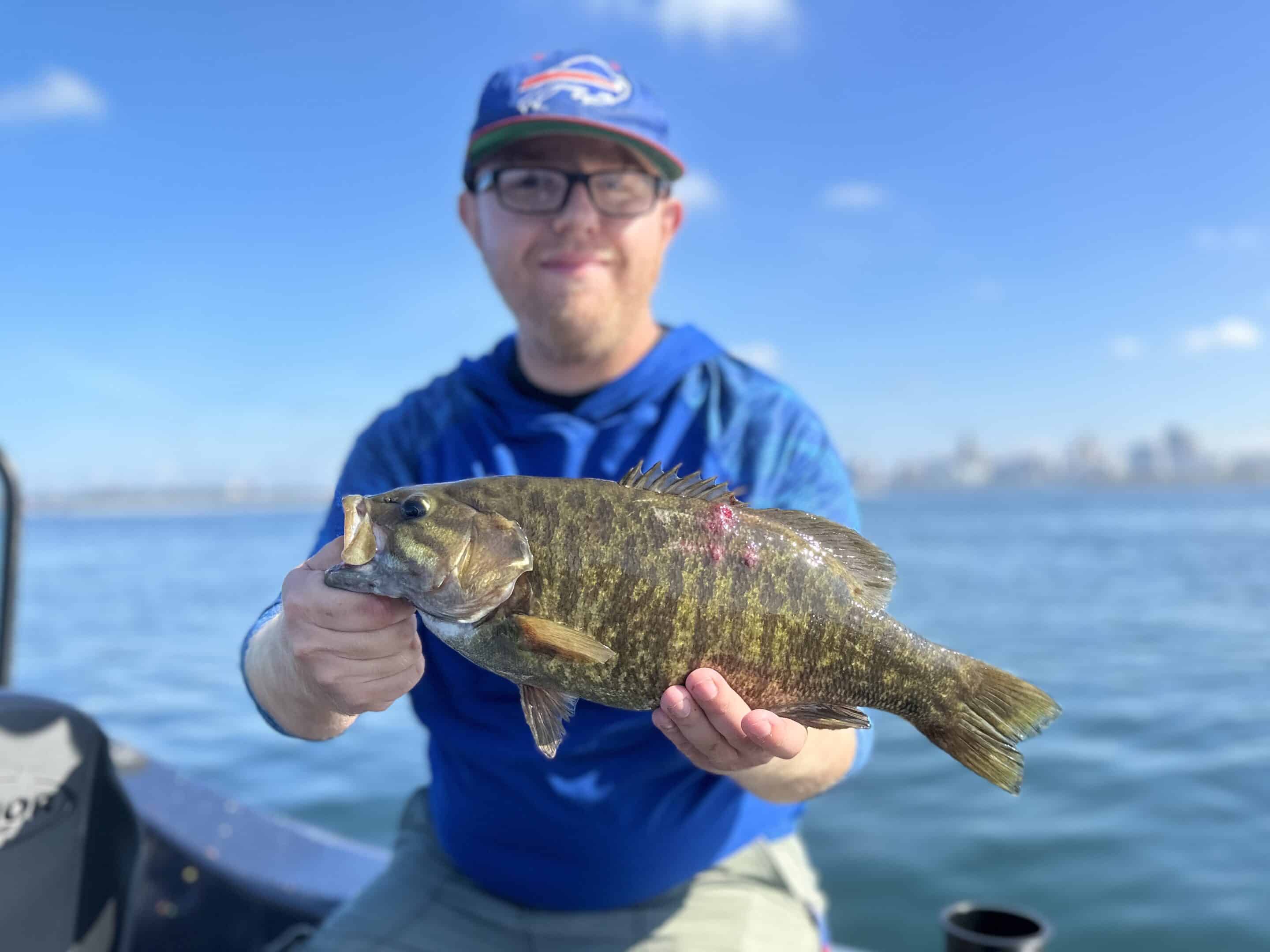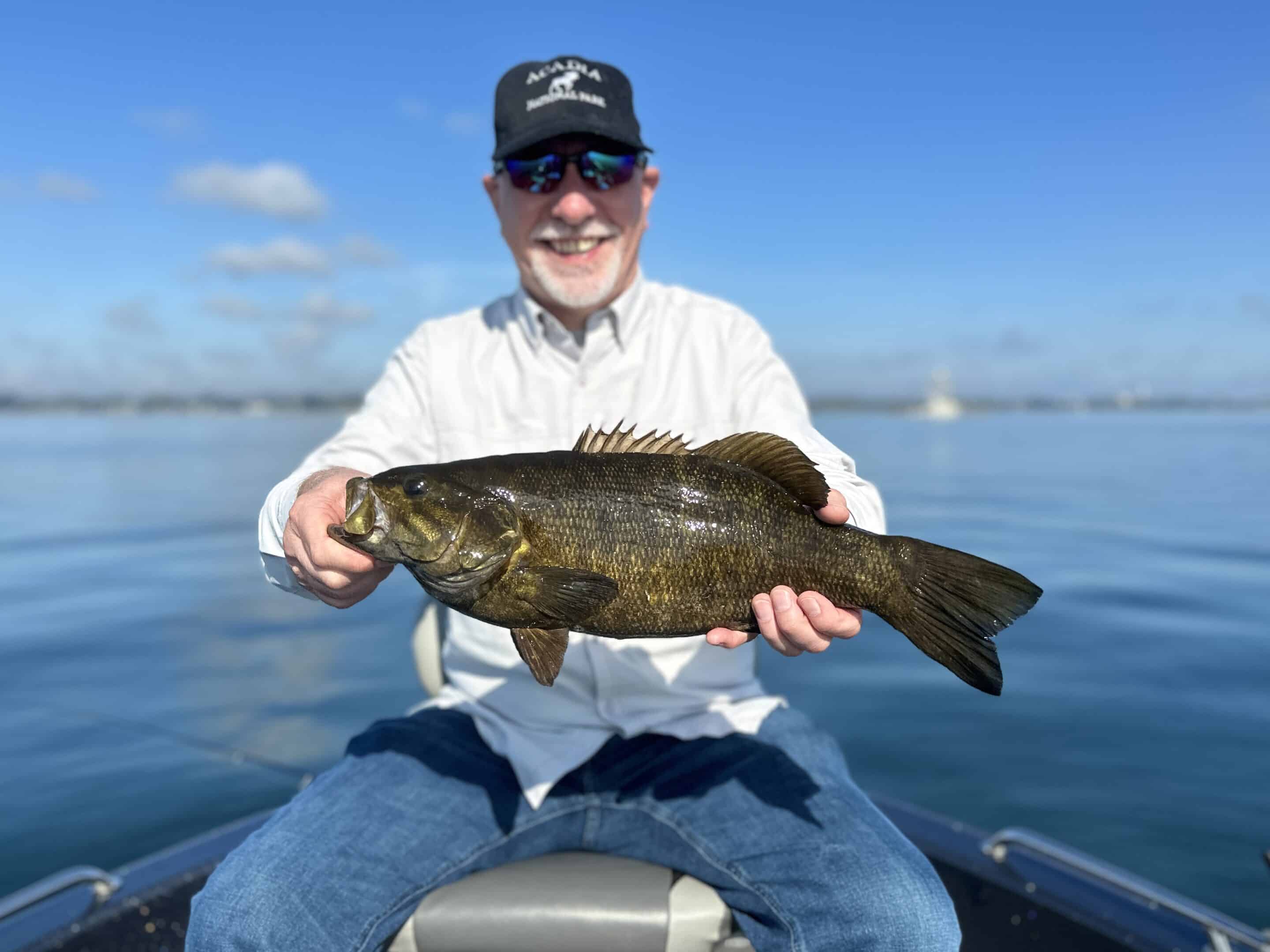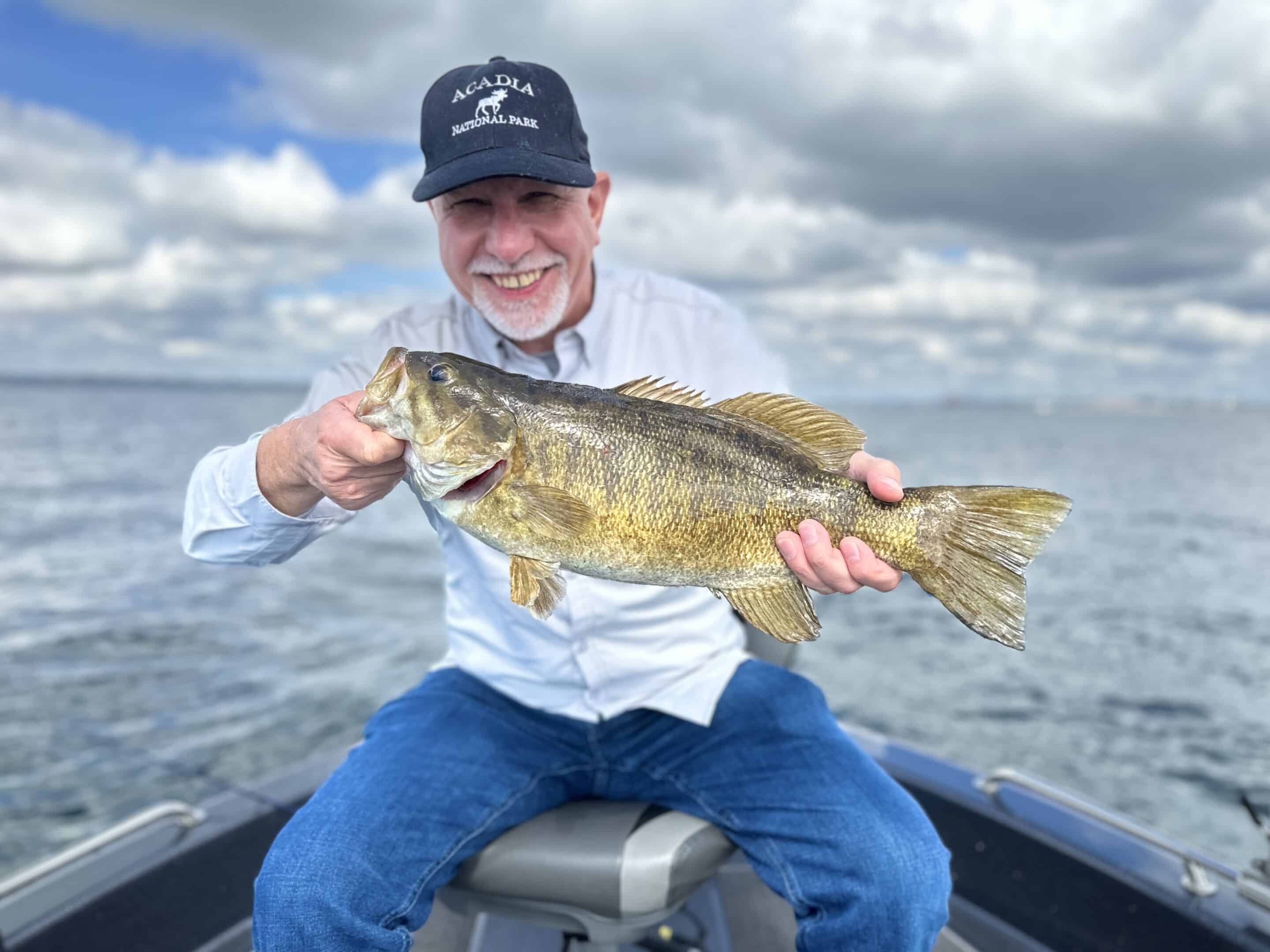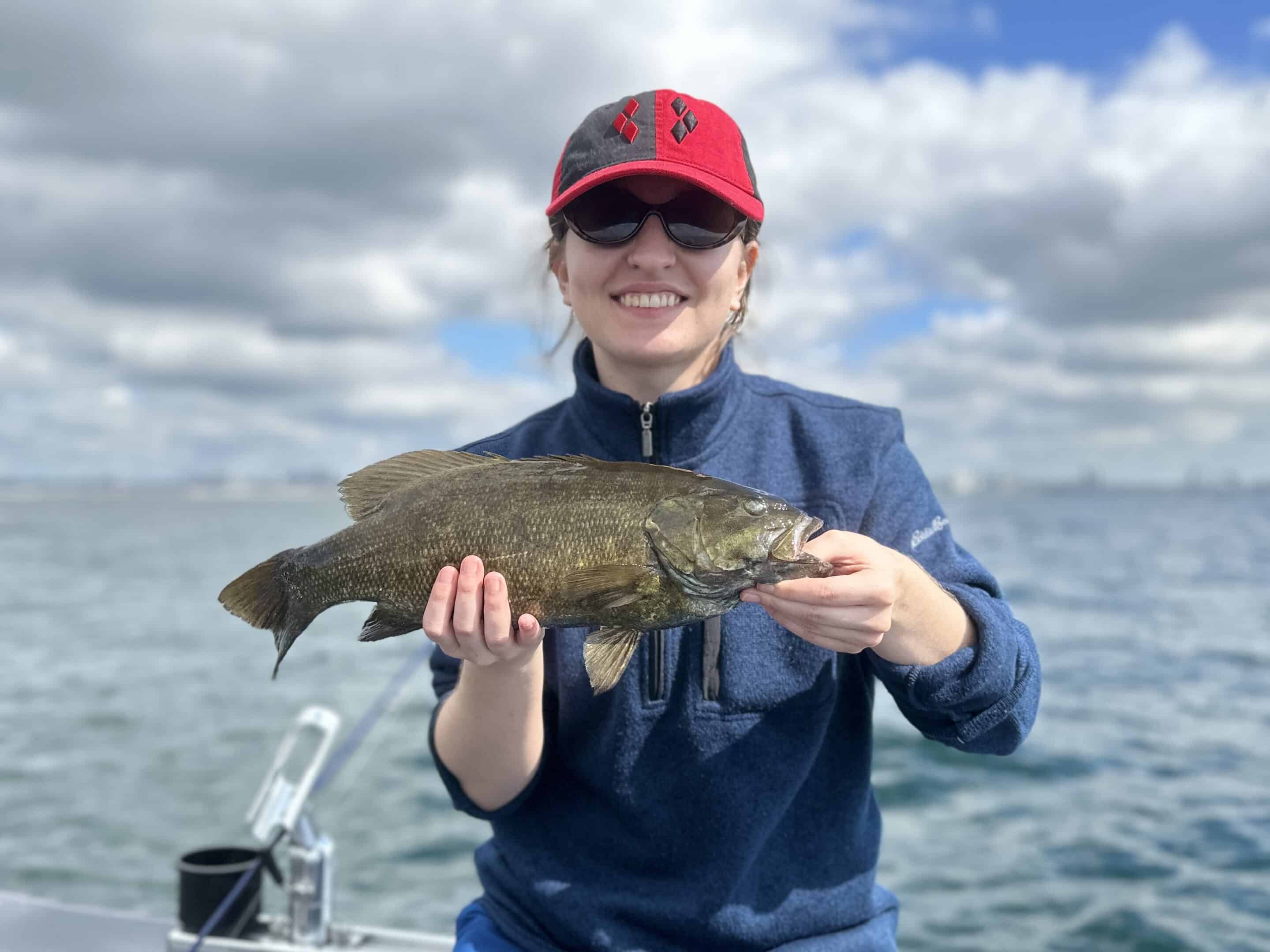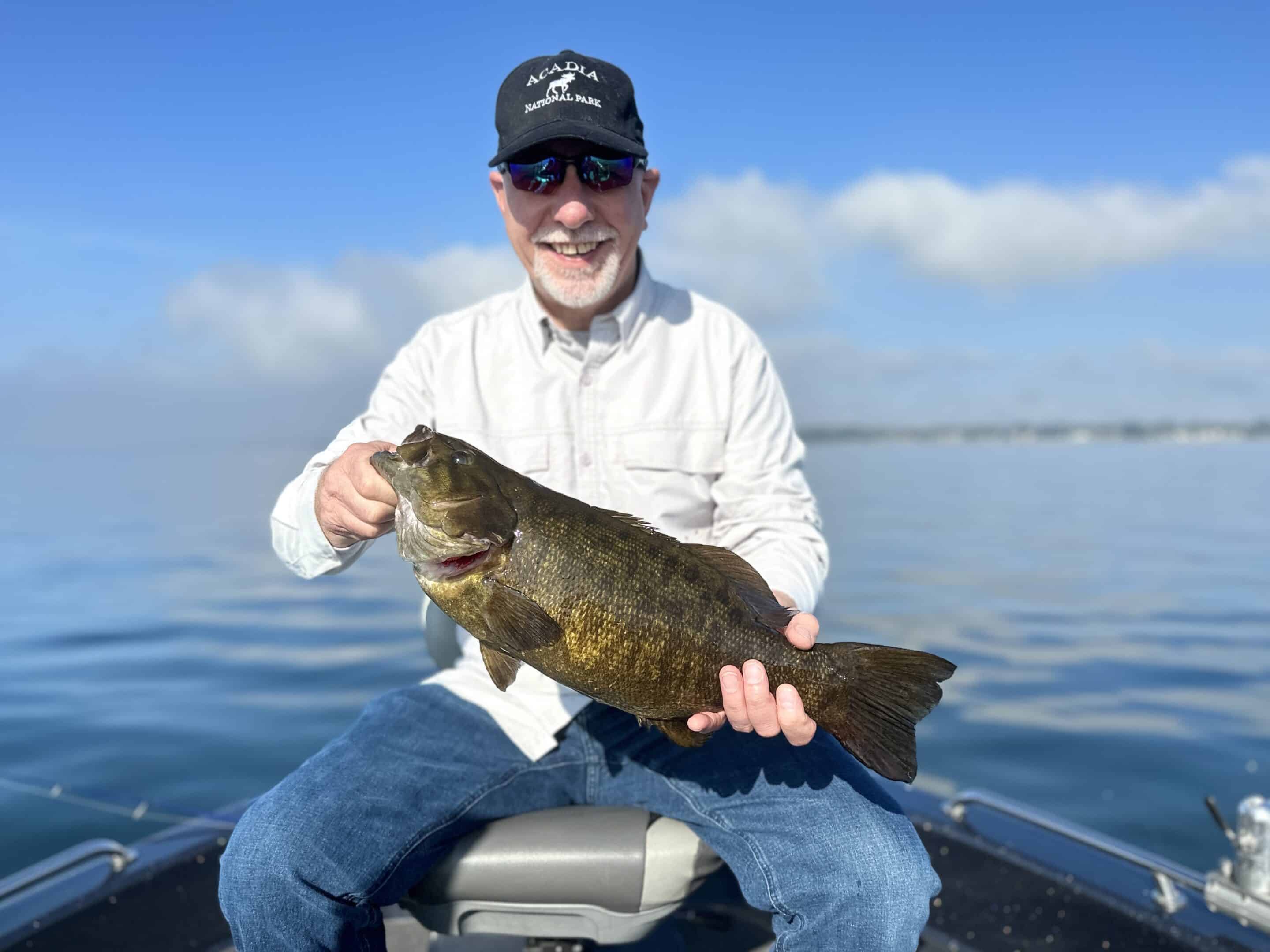 Sunday – Fished the Lower Niagara.  Spent a little while on kings.  It was slow so we moved downstream to hunt biggie smalls.  Solid session.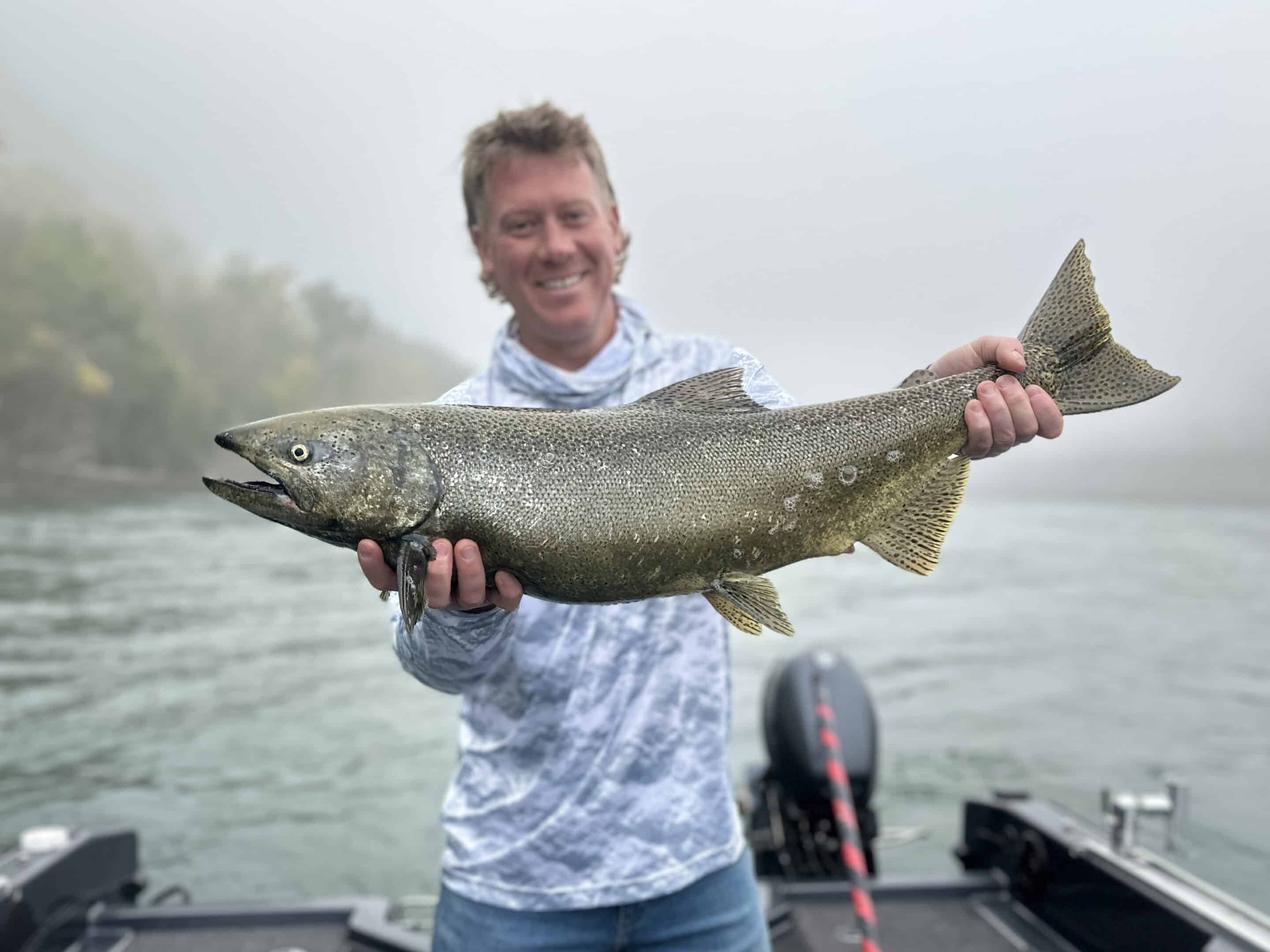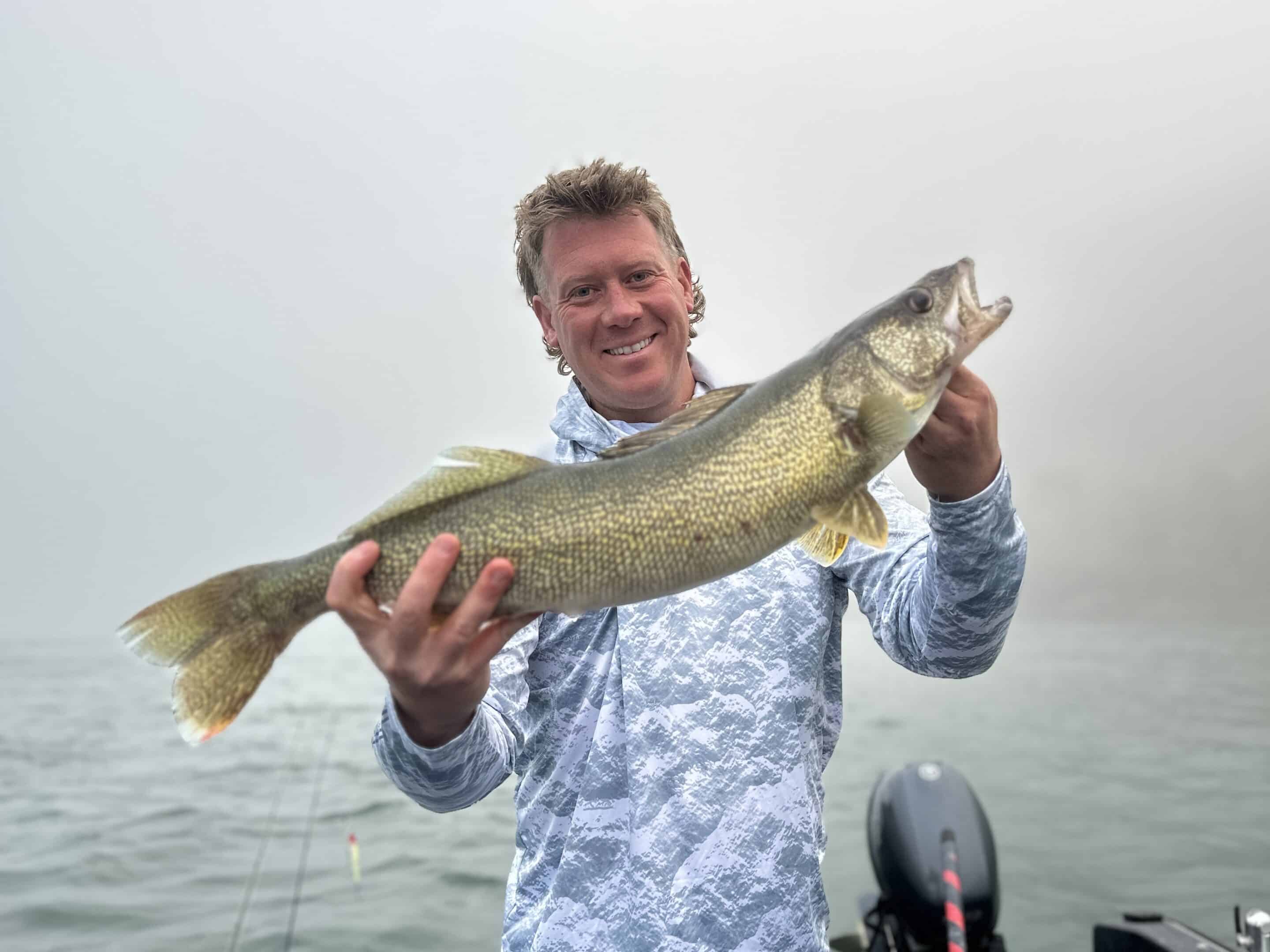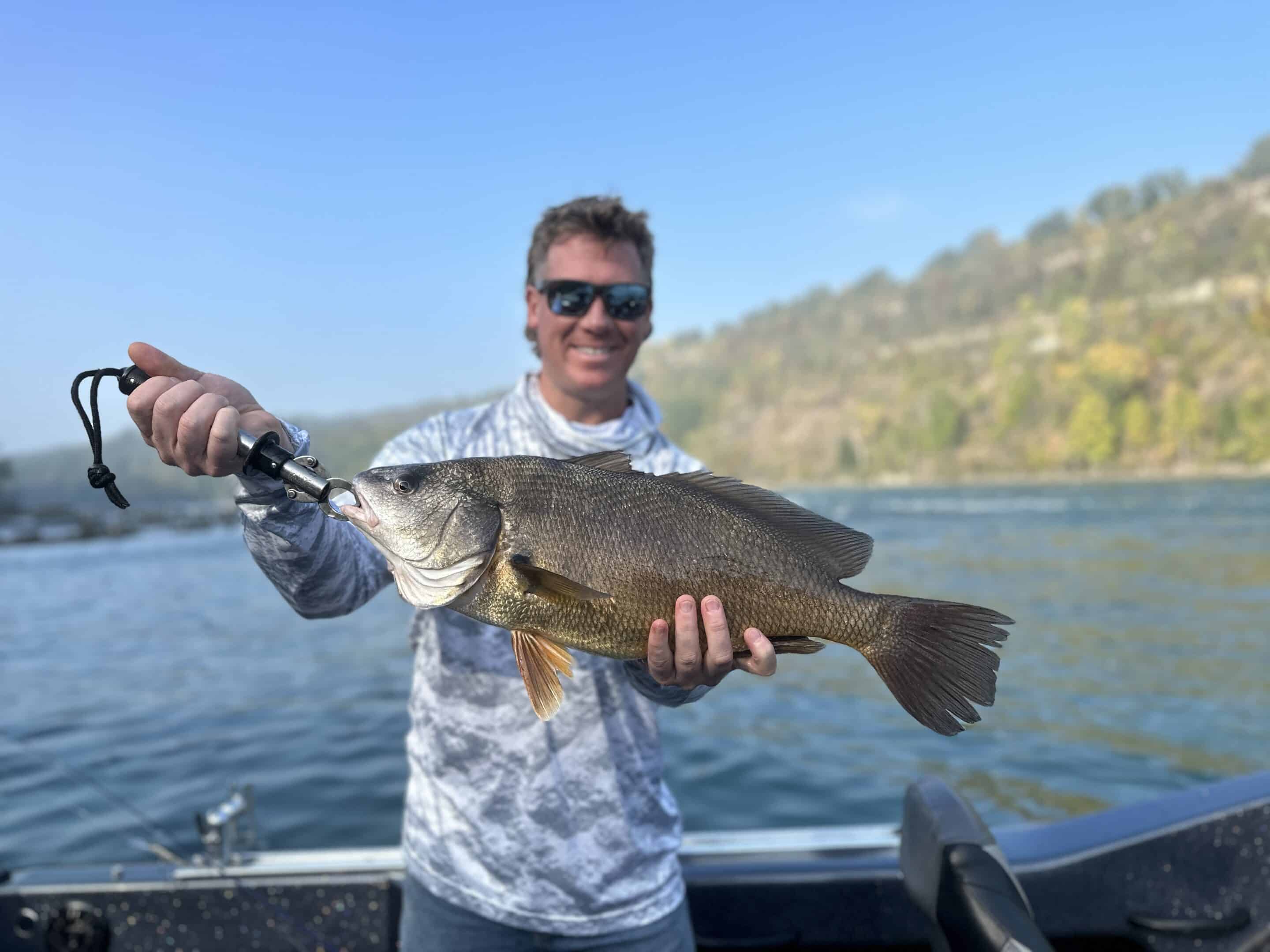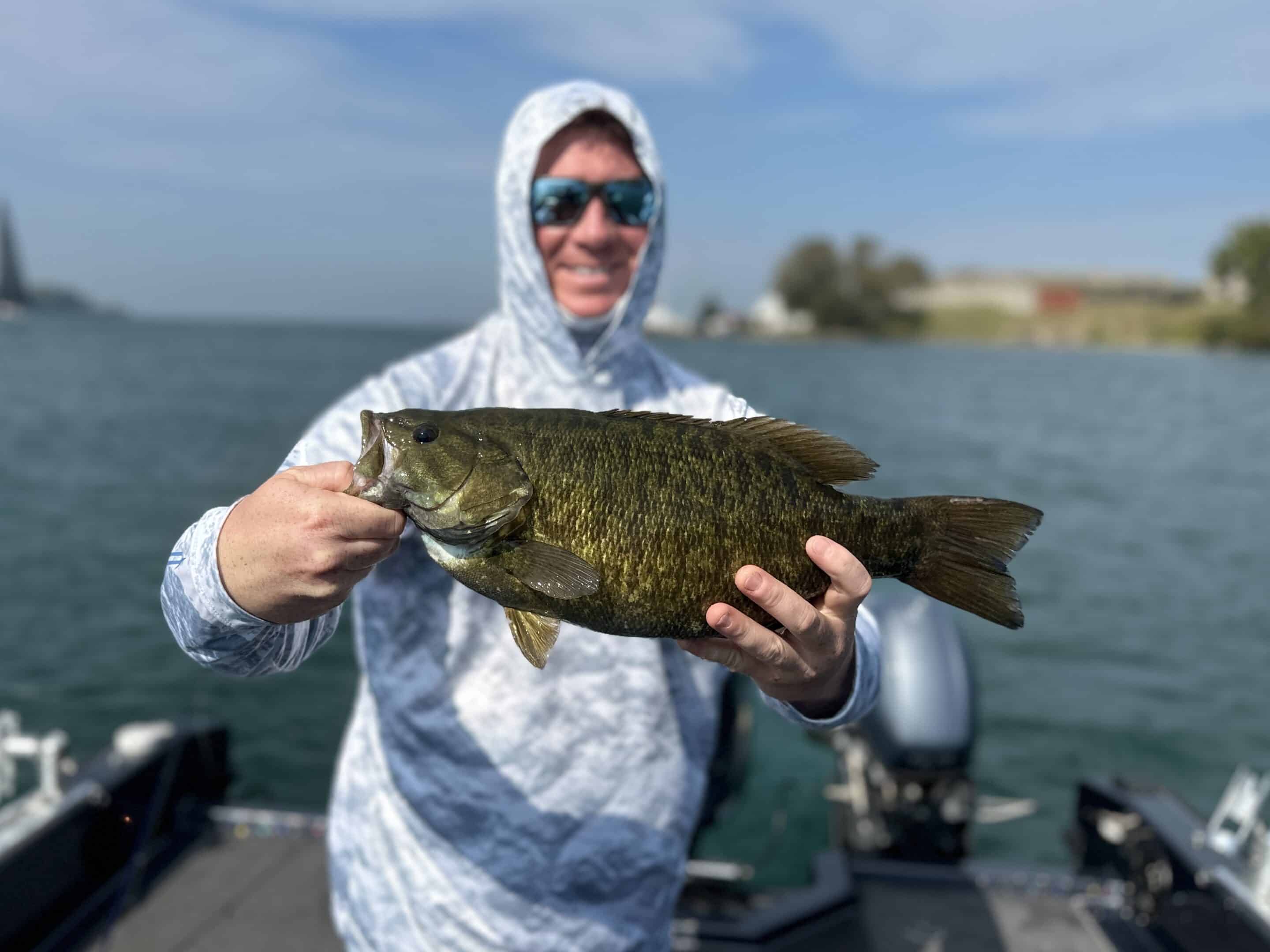 Seasonal Assessment/General Observations
On the Conditions
This has been the longest stretch of E or N direction winds that I can remember.  As of this writing, we've been experiencing winds out of those directions for 12 days.  That's an incredible amount of stability.  Furthermore, the water temperatures for Lake Erie haven't shifted much.  Currently, Lake Erie is dumping 69-degree water into the Niagara River.  That's a bit higher than the historical average, but it's been this warm many times this late in the year.  In other words, it's difficult to come up with something novel to report this week lol.
The only body of water that I didn't fish this past week was Lake Ontario.  All those N and E direction winds have kept Lake O big and the bar impossible to fish effectively.  Both in the Upper and Lower Niagara as well as in Lake Erie, the smallmouth bass are setting up nicely in all zones.  However, they aren't LOADED yet by any means.  I've still had to cover a lot of water to get bites, mainly areas where there's structure.  However, the fish are sitting on sand too.
I think the fish are spreading out a little bit in response to angling pressure.  Numbers/consistency just isn't the same this year as in years past.  As I mentioned above, all this stability and these low wind/wave days has allowed anyone with a boat to fish.  My theory – that pressure, plus the warm water temperatures is keeping the bite at bay.  Don't get me wrong, you see the pictures, were getting fish at entertaining levels.  However, the madness hasn't kicked in yet.  We're close…
Yeah, yeah, yeah, you're probably getting sick of seeing reports about smallmouth bass at this point, but I'm not quite ready to poke around the tributaries for kings.  I know they are there; I'm just giving it another few more days before making the commitment. 
Buffalo NY Fishing Report – Forecast for 09/25/2023 – 10/01/2023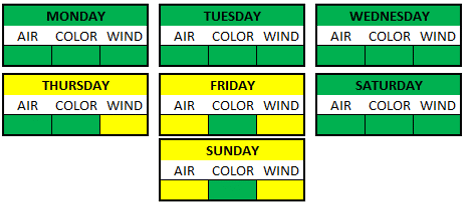 Remember my comments in the introduction about Mother Nature thinking it's still summer?  Well, it looks like that's going to continue into the middle of the week with little to no wind and highs scraping the 80s.  Beyond that, fall is going to hit us in the face with a dramatic drop of temps, a lotta wind, and some much-needed rain.  Some rescheduling might be in order toward the end of the week if those conditions don't improve. 
After a long stretch of days fishing, I'm going to take a day off this upcoming week to get the boat worked on and get myself worked on.  A little preventative maintenance is in order.  However, I'll be on the water at least 5 days targeting smallmouth bass as well as king salmon.   
Just about everything that swims is about to go on the feed or stack up to spawn.  Either way – fall insanity is imminent!  Have you booked your trip yet?  Although the calendar is packed, last minute cancellations do happen from time to time so get in touch soon if you want to experience it instead of just reading about it.
Stay healthy my friends – mentally and physically,
Ryan