Buffalo NY Fishing Report – Observations from 10/02/2023 – 10/08/2023
Here's our latest Buffalo NY fishing report:  Finally!  Mother Nature brought autumn to the Buffalo Niagara Region.  For a couple weeks now, I thought I was hallucinating as I watched pleasure boaters and jet skiers wake me out like it was the 4th of July.  Hell, I wore shorts and flops though this past Friday.  I've gotta admit, all that heat had me depressed as I've been anxiously waiting for a drop in temps and a change in pattern.  Well, it looks like that time has come, my friends.  Keep reading for more details.
Days on the Water: 4
Who we fished with: friends/clients
Where we fished:  Lake Erie, Upper Niagara, Lower Niagara, Lake Ontario
What we caught:  smallmouth bass, walleye
Tactics: 3-way rig with live bait, worm harnesses, drop shots, skein, crankbaits
Episode 65 of Two Angles on Angling:  Jordan and I catch up after taking a week off.  We discuss the drastic change in conditions of late and how that might change tactics.  The forecast for this upcoming week looks dicey and erratic so we review options for places to fish when the weather is hostile.  https://podcasters.spotify.com/pod/show/two-angles-on-angling
Detailed Reporting/Daily Observations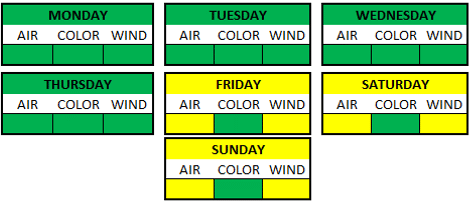 Monday – I took the day off because I had a dermatologist appointment.  I'm not going to get too personal here, but the outcome of that doctor's appointment is worth a quick side note.
I hadn't been to the dermatologist in over 2 years.  Since that last visit, I haven't worn sunscreen.  I apply zinc oxide to my nose and cheeks, but that's about it.  My summer fishing "fits" include flops, shorts, sun hoodies, fingerless gloves, a hat, and shades.
As you might imagine, that leads to some ridiculous tan lines.  So, when I get off the water, I strip everything off (except my shorts) and get a couple more hours of exposure to my full body.
Bottom line – my dermatologist looked me up and down and didn't find anything wrong.  I'm not saying you shouldn't use sunscreen.  I am saying that it isn't necessary if you spend a lot of time outside and you allow your skin to become resilient to sun exposure.  You know, like all humans used to be not all that long ago.  It's unfortunate that the overwhelming majority of the folks that live in the WEIRD (western, educated, industrialized, rich, democratic) world need to coat themselves with a strange substance, just to spend time outside.
Tuesday – I had a scheduling conflict that caused me to work a double on the Lower Niagara.  For the morning session, we worked hard for a kning for a couple hours.  It was slow as per usual, so we moved downstream to fish for bass.  That bite was slow as well.  The afternoon shift yielded the same results.  I'm not sure why it was such a grind down there…more to come in my notes about the conditions.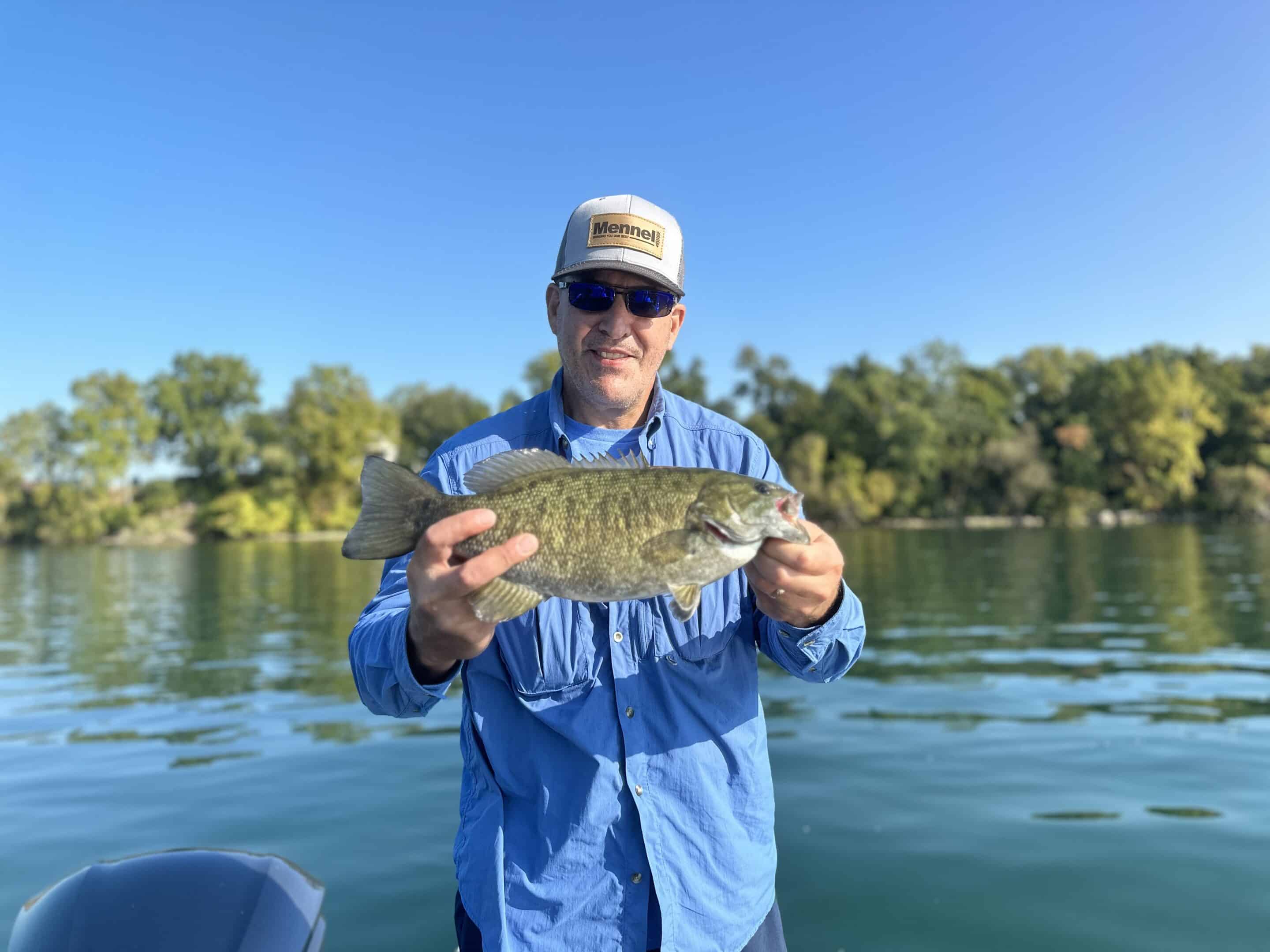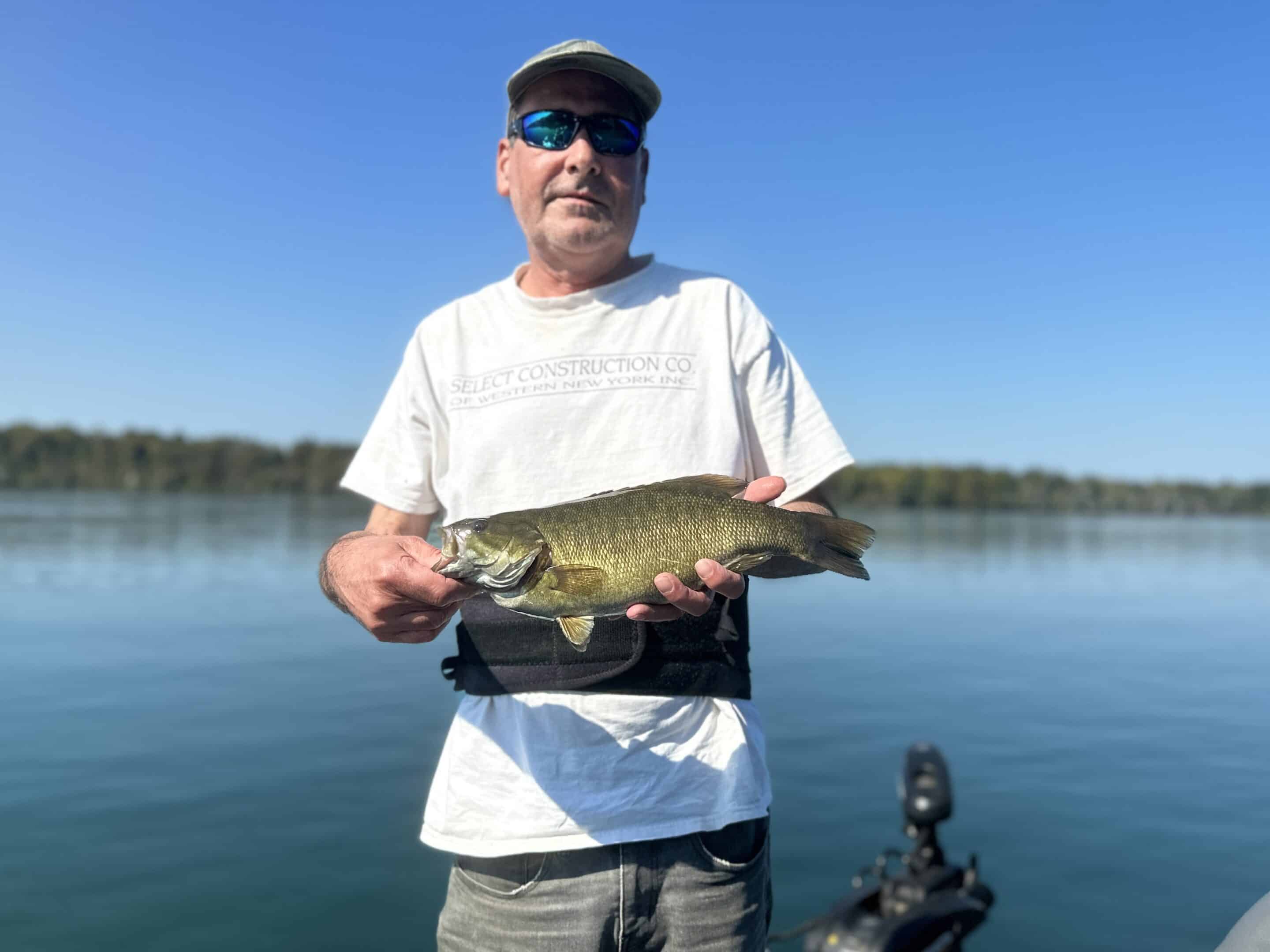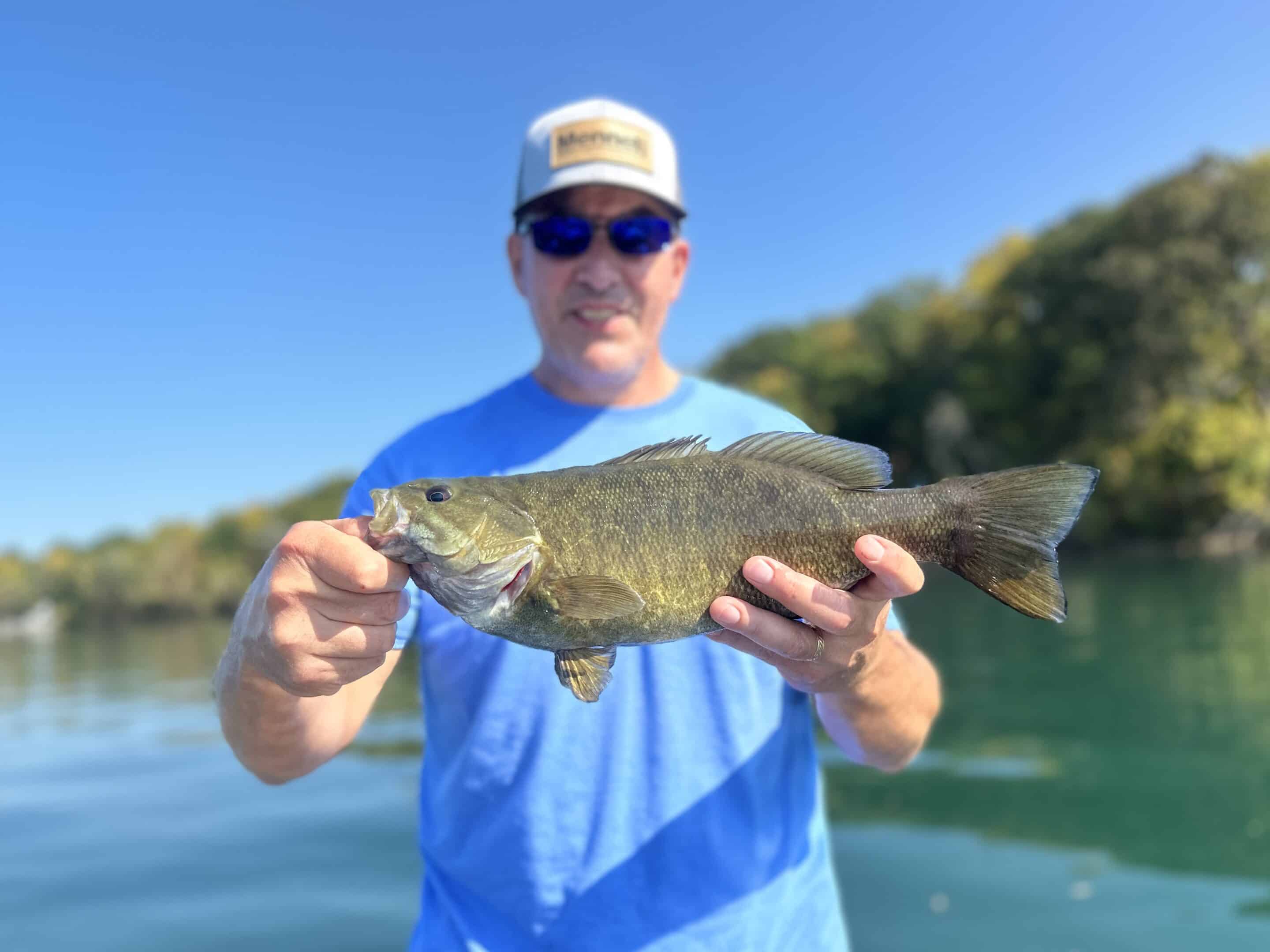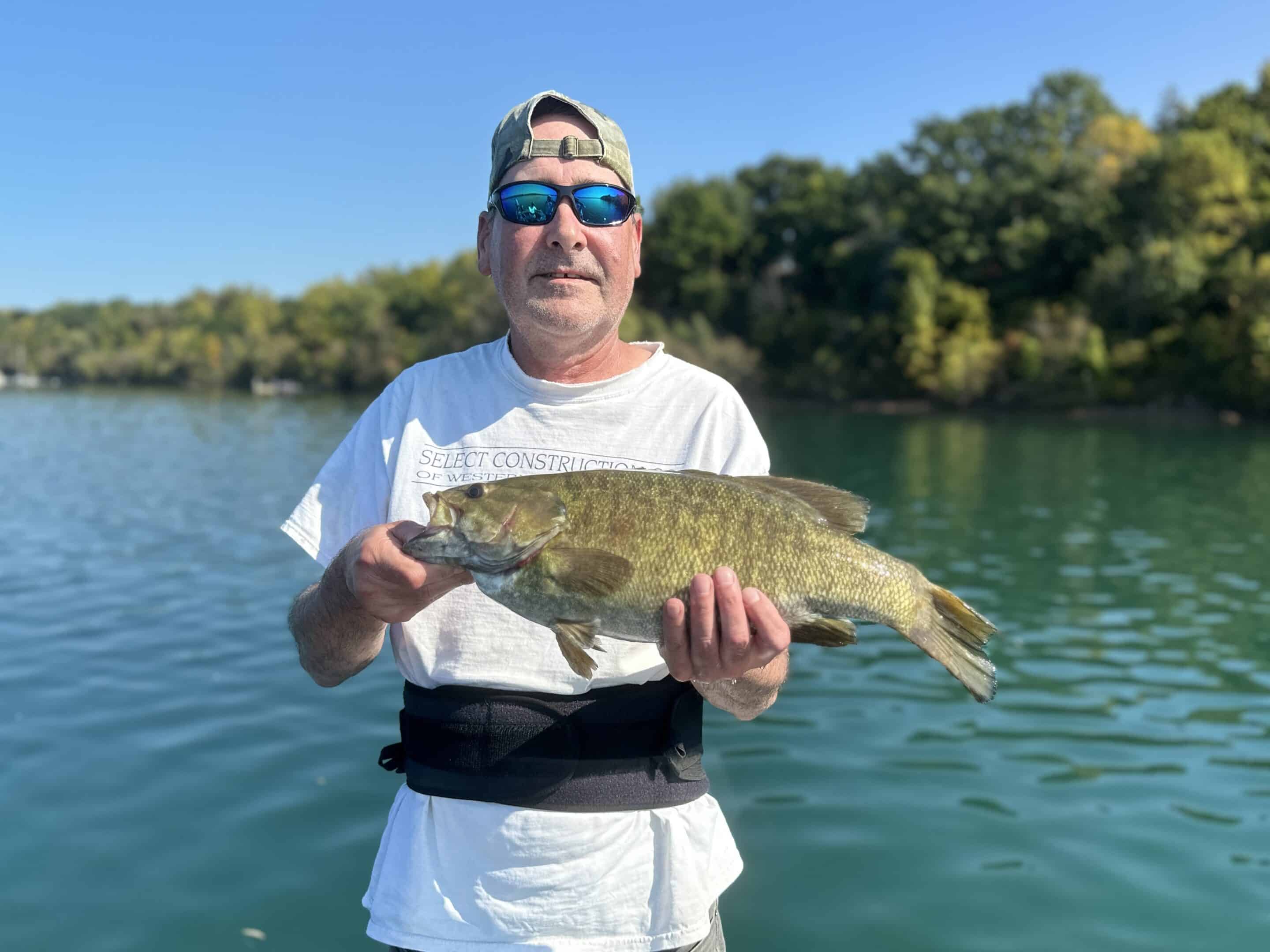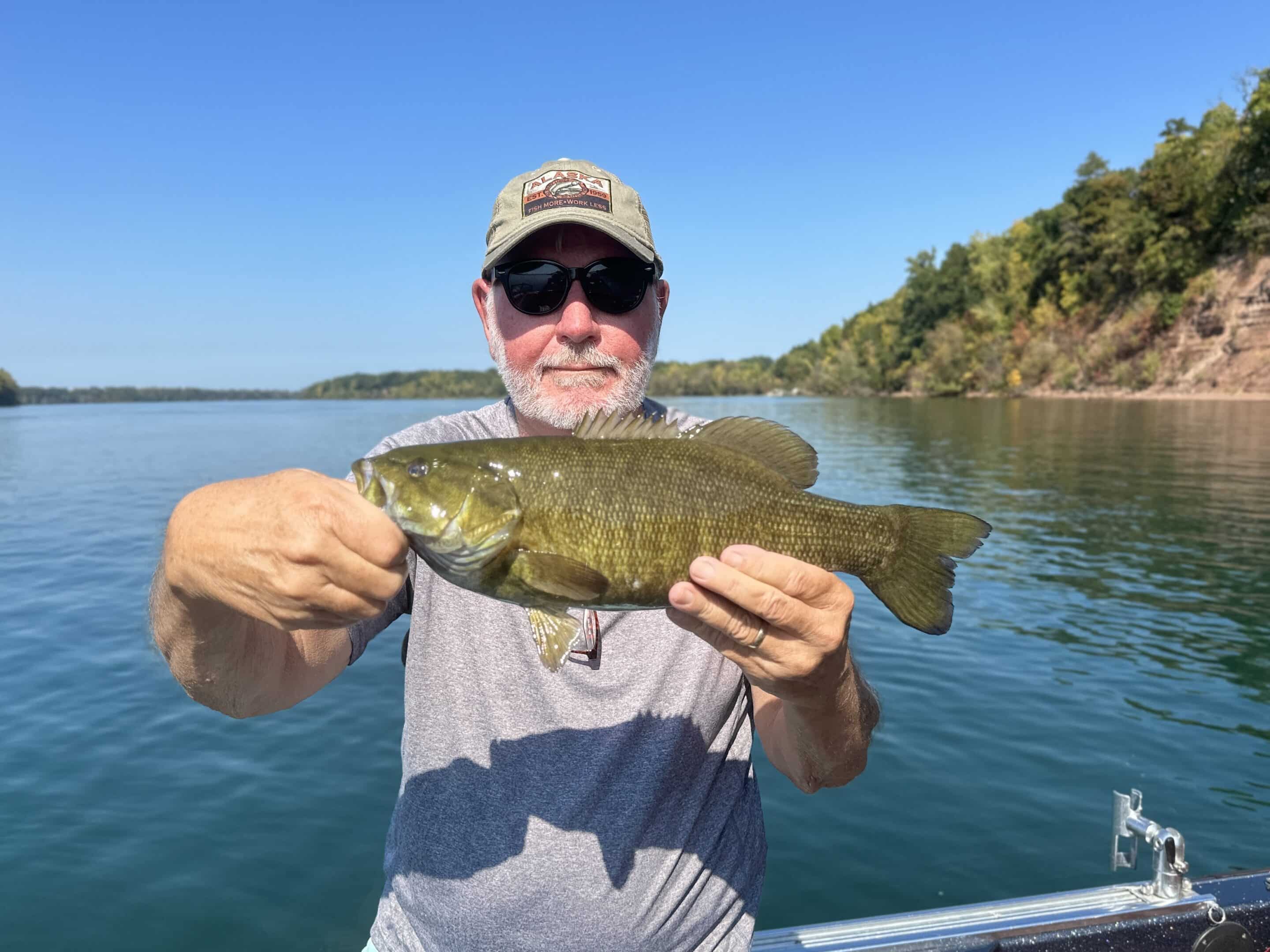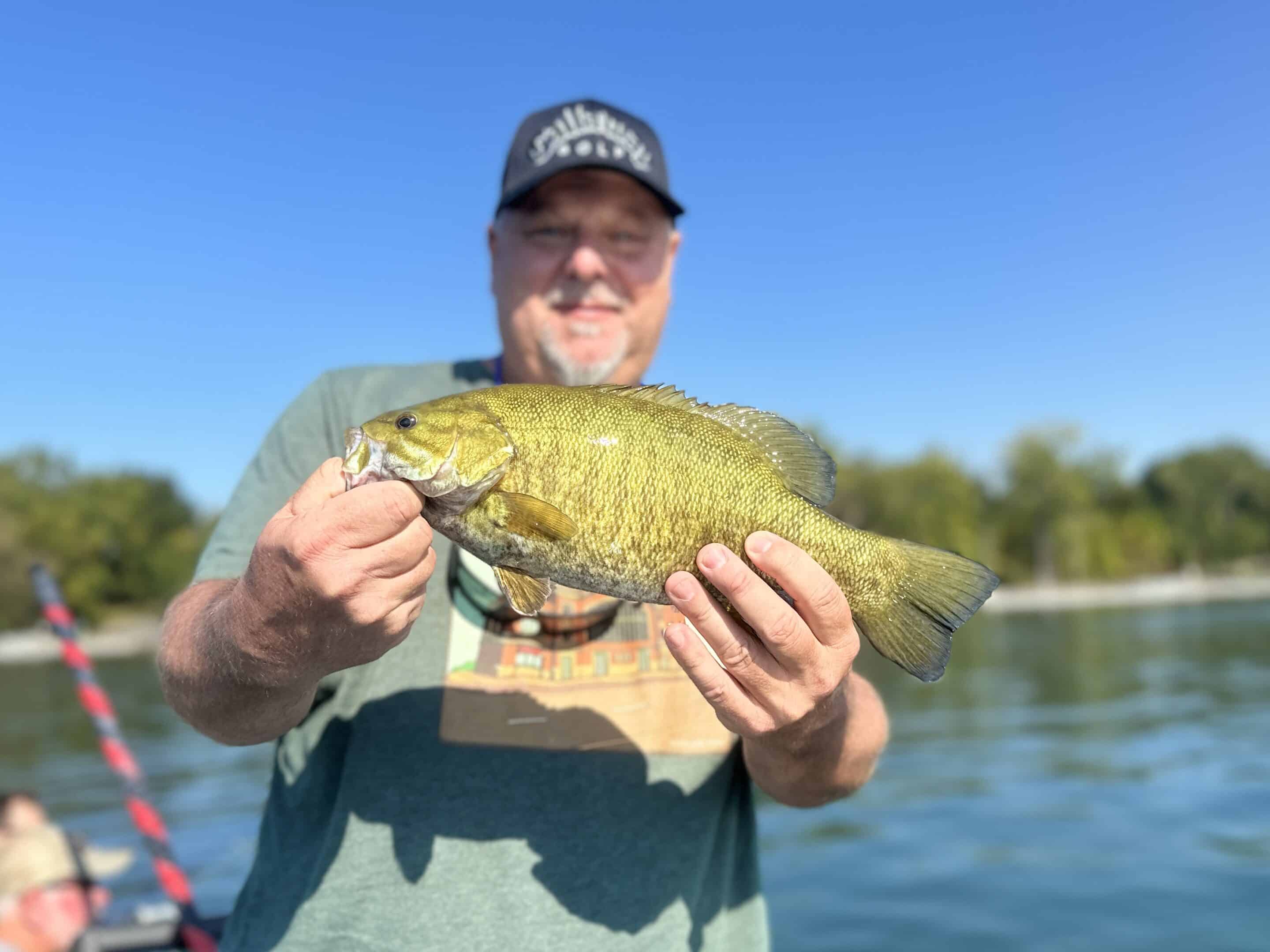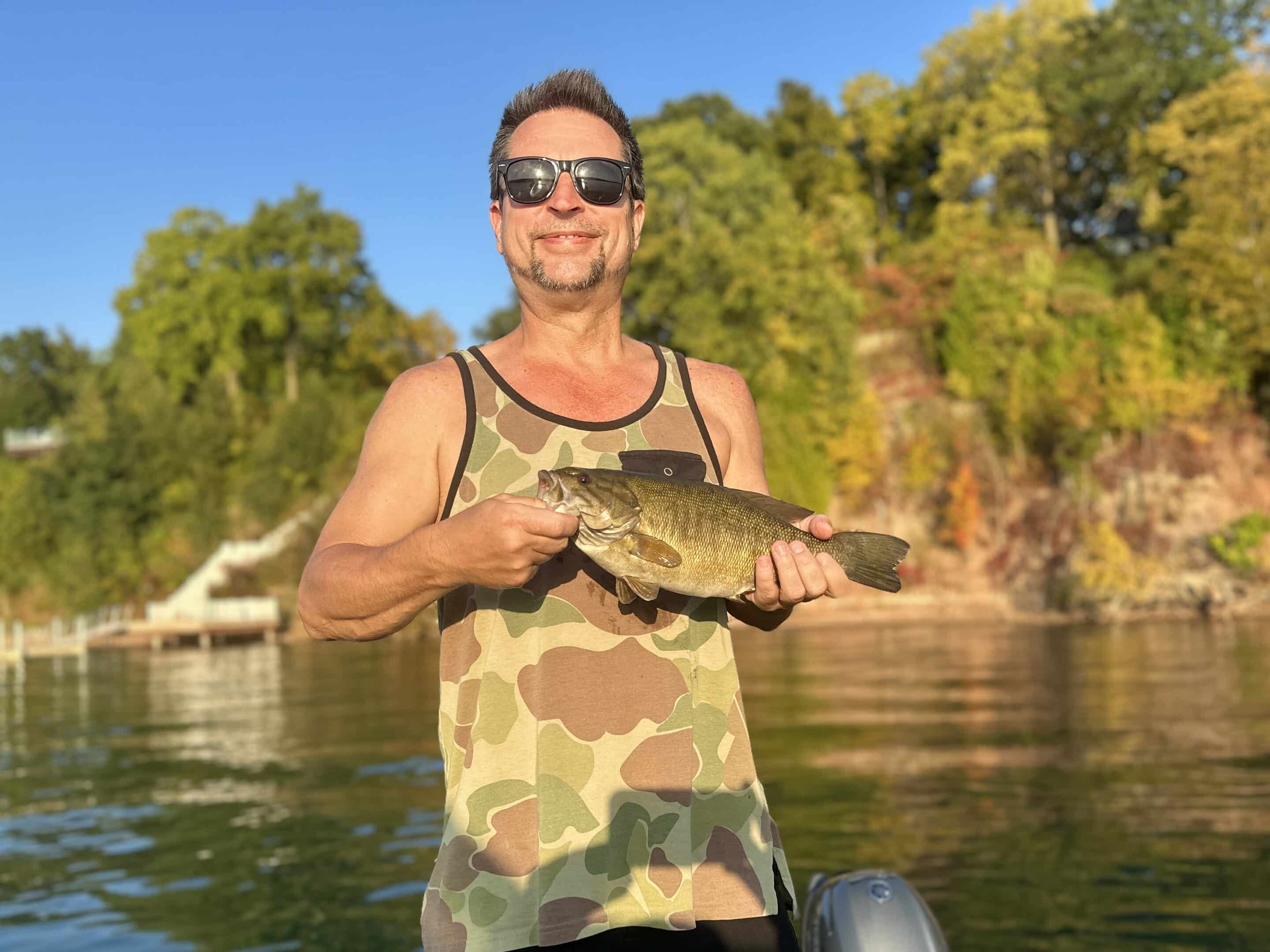 Wednesday – Fished Lake Erie with the whisperer and the silent assassin.  A little background is in order.  The three of us have been fishing together since I started guiding in 2016.  Over the years, we've had some incredible sessions.  In fact, a few of the best bass fishing days I've ever been a part of, happened with these gentlemen. 
For our last couple sessions, the whisperer, the silent assassin, and I, have had to grind for bites.  On this day, I feared that trend would continue because it was hot and glassy – 2 ingredients for a super grind.  However, we broke the spell.  Giant, after giant, after giant, came to the net.  It became an expectation after a while…to the point where 5lb smallmouth were "whatever."  It was a magical day and I'm happy it happened with these guys.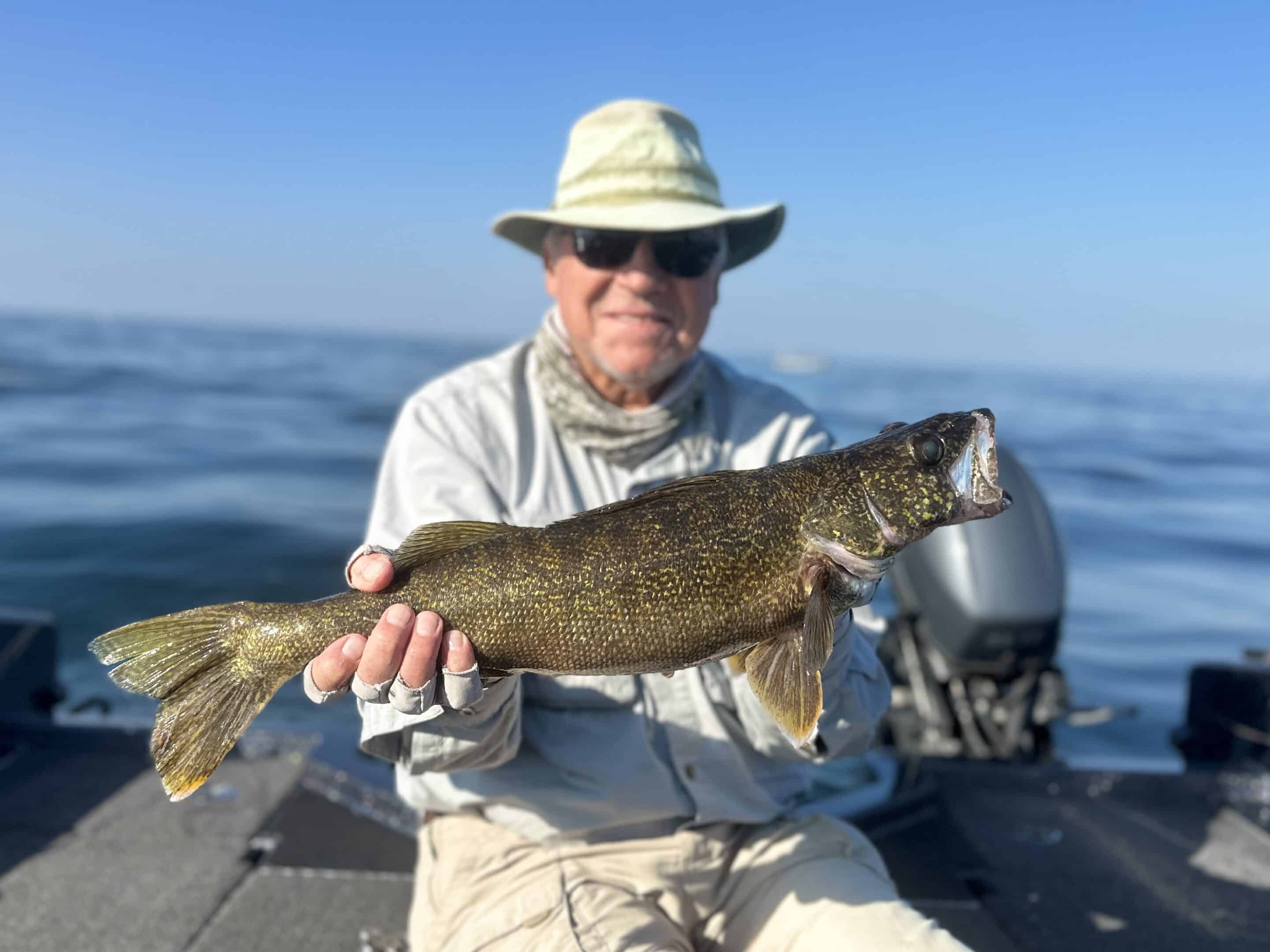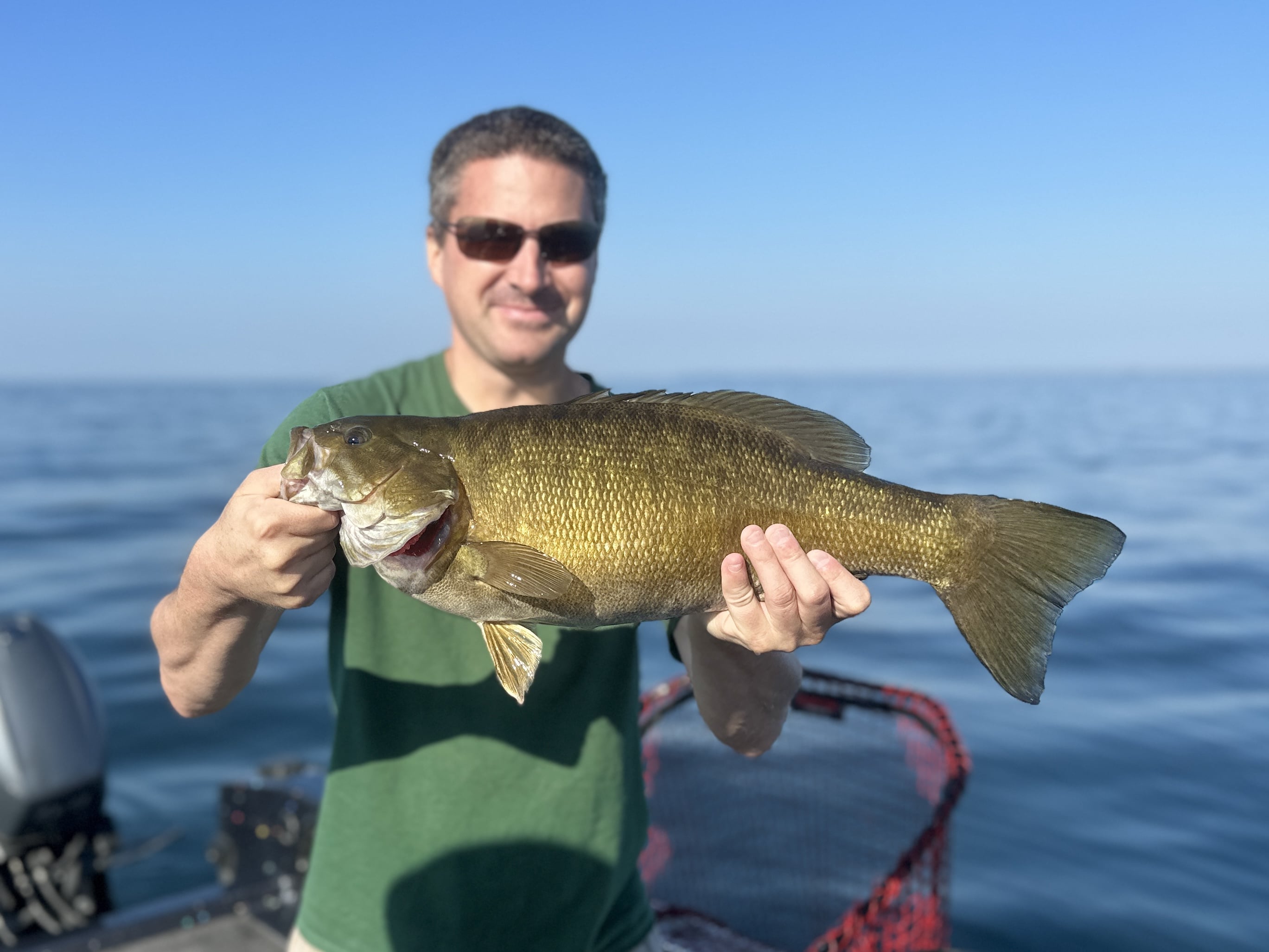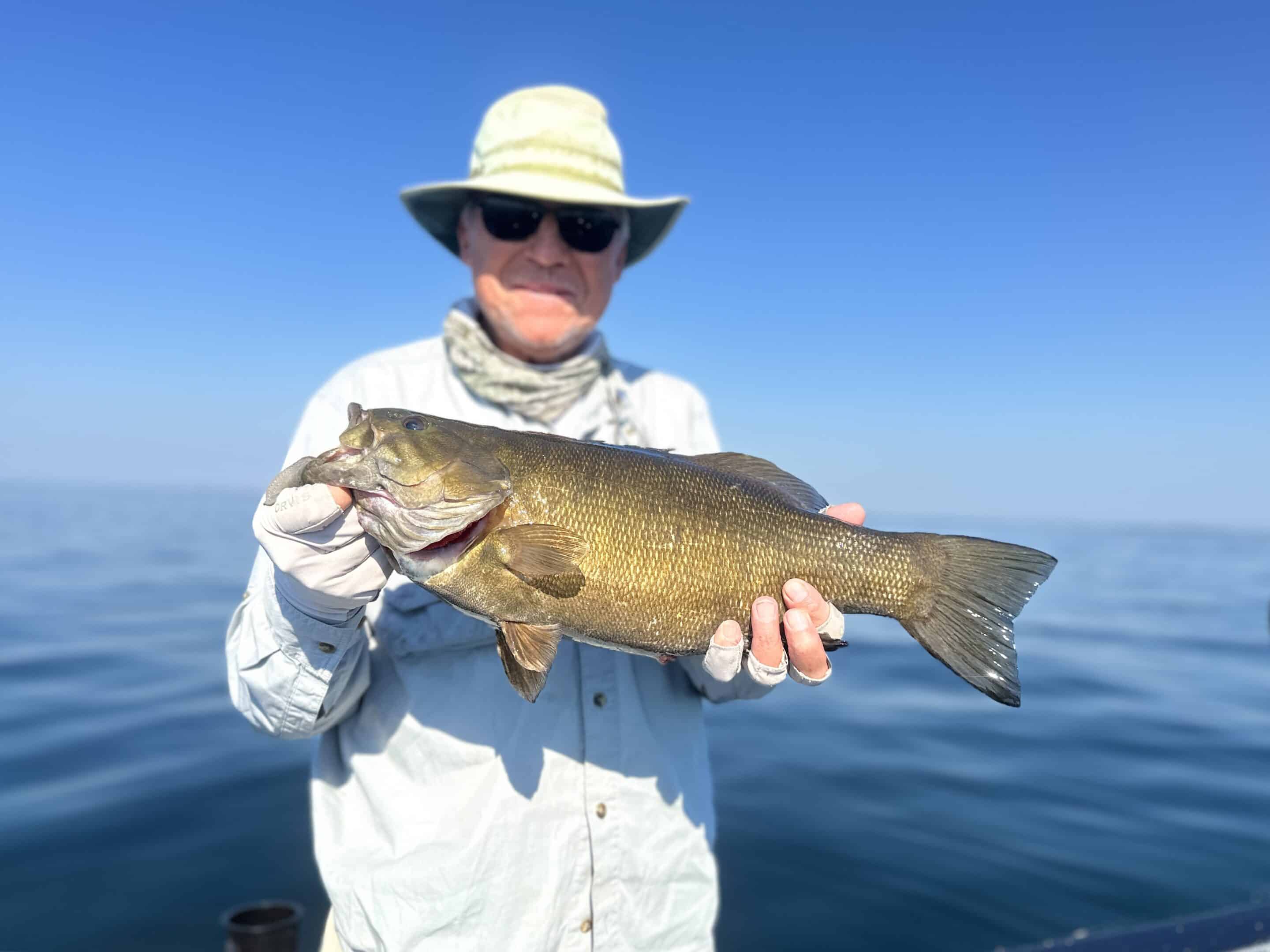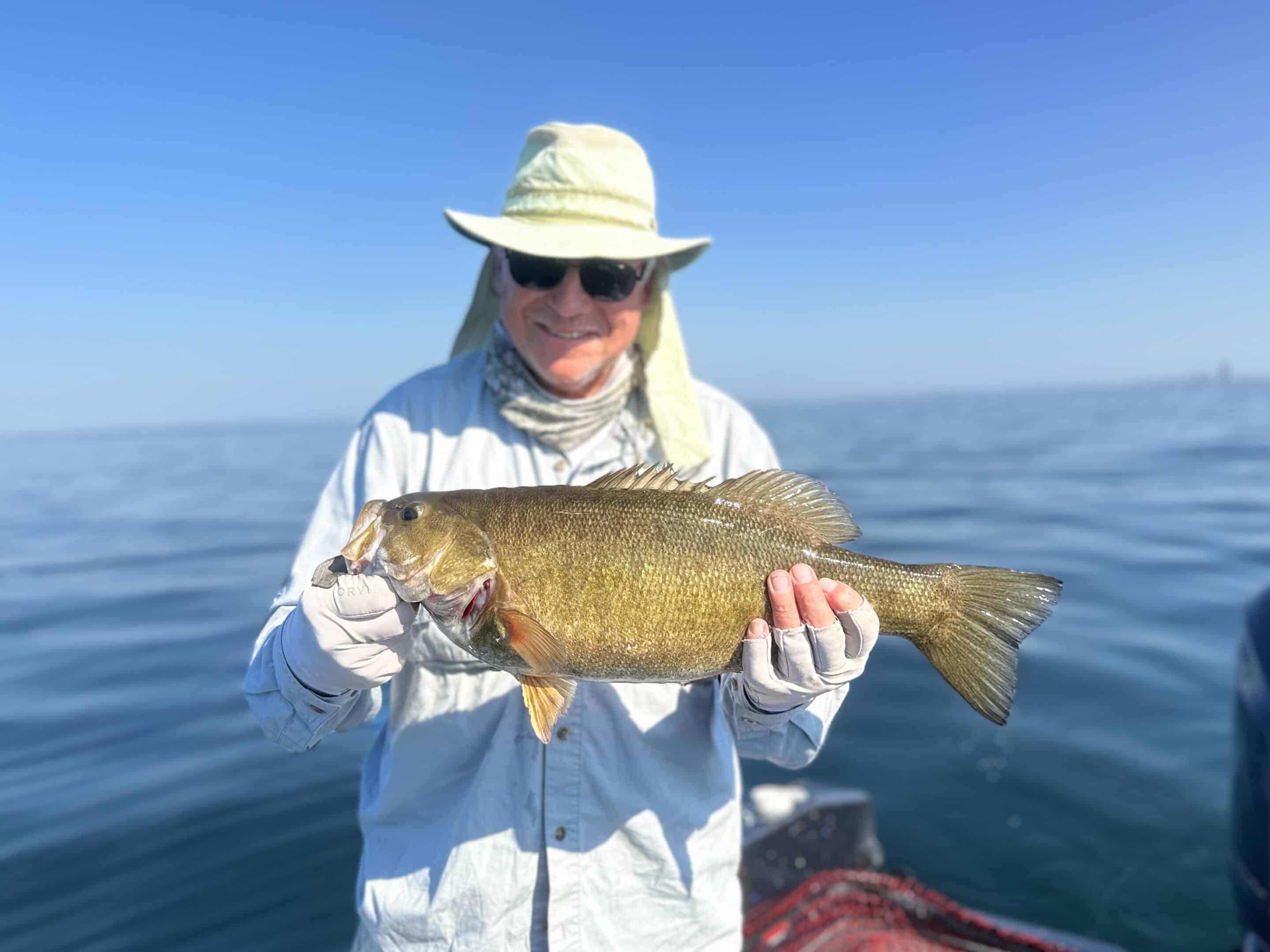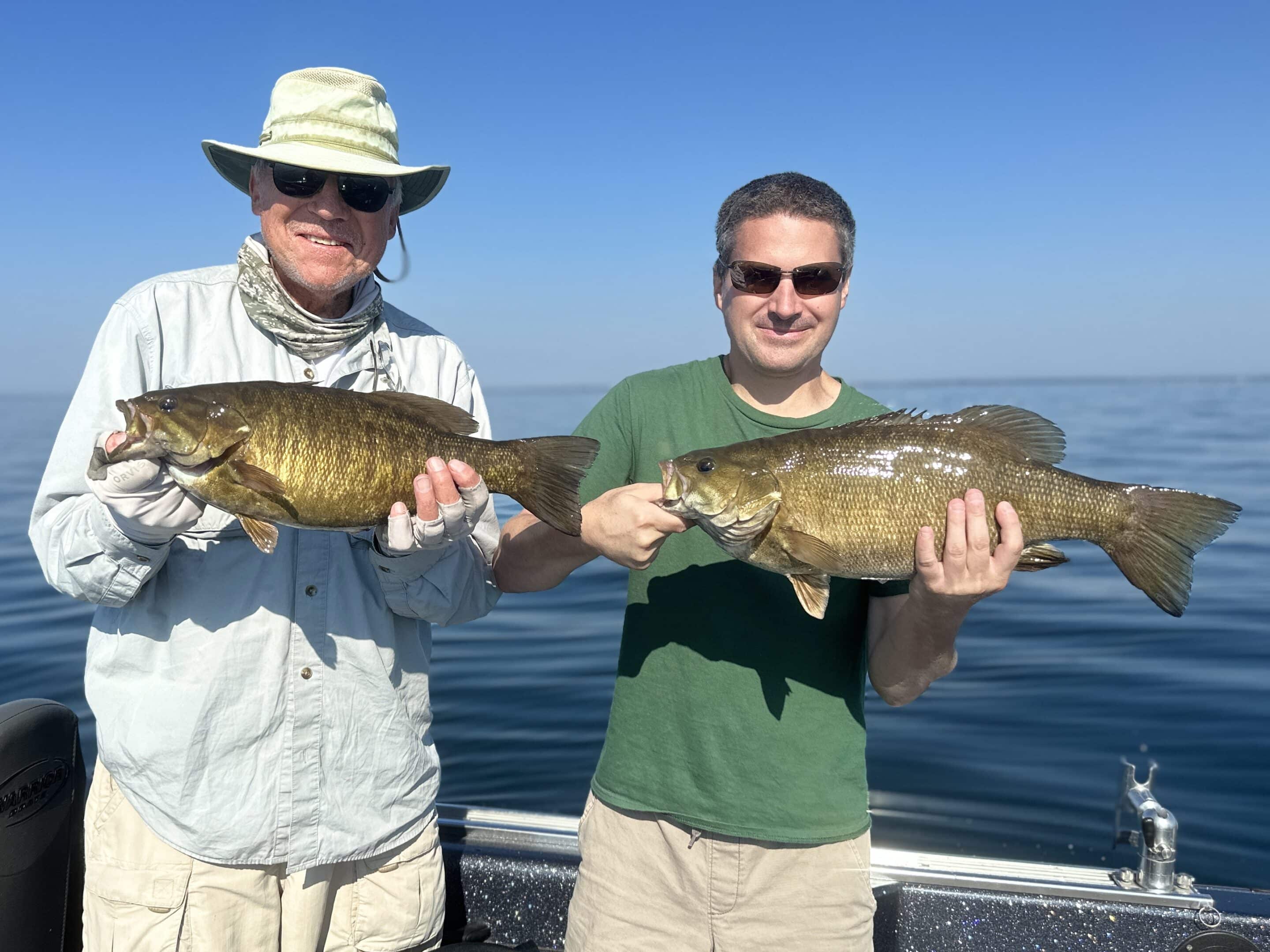 Thursday – Fished the Lower Niagara with another couple of long-time clients.  Both are highly skilled anglers who wanted a shot at a king or 2.  We did everything perfectly and only managed to hook (but drop) one king.  The other boats did fairly well that day so I'm not sure why we couldn't close the deal.  We broke contact after 4 hours and tried to rebuild some confidence fishing for smallmouth bass.  That bite was tough too.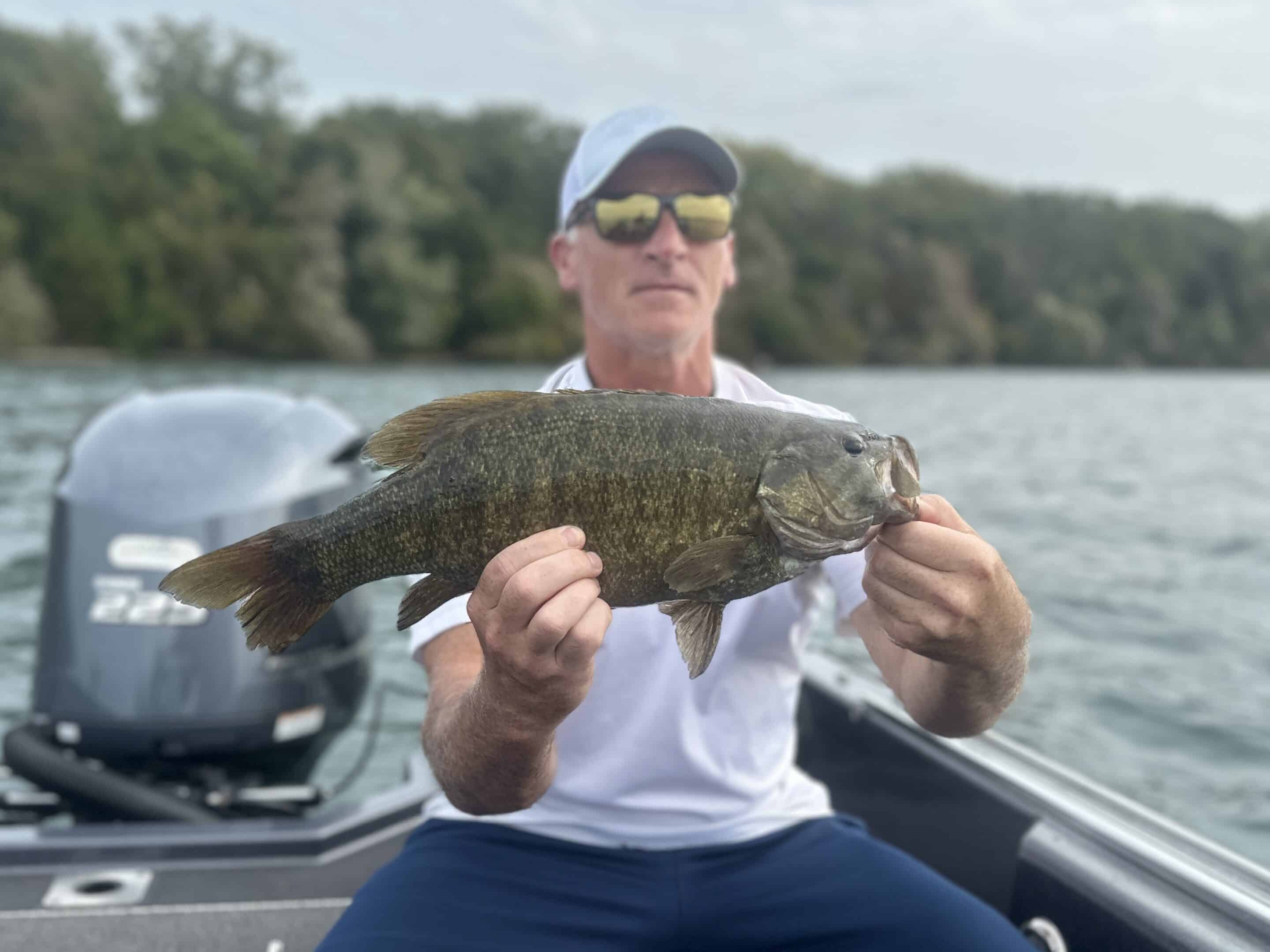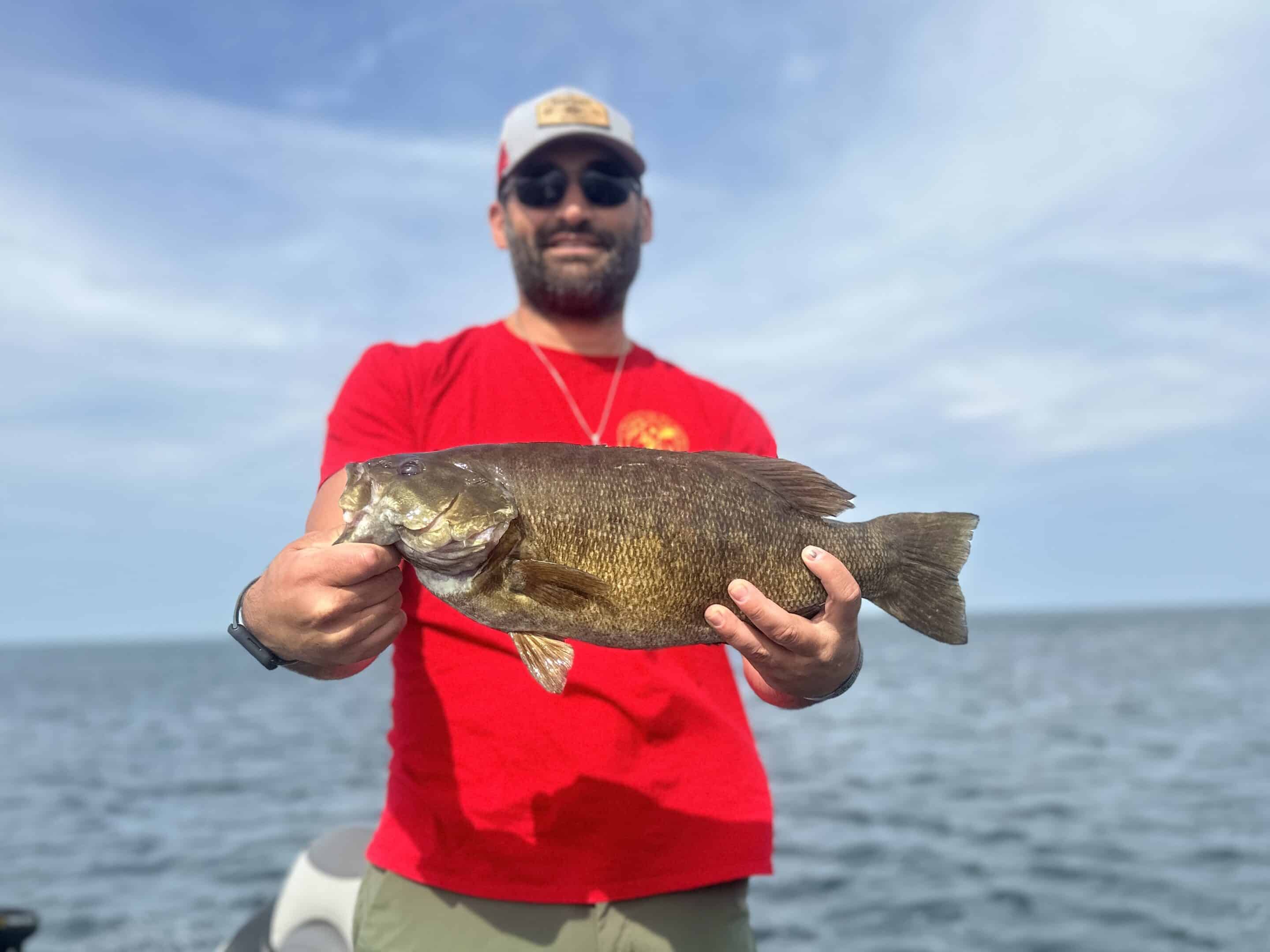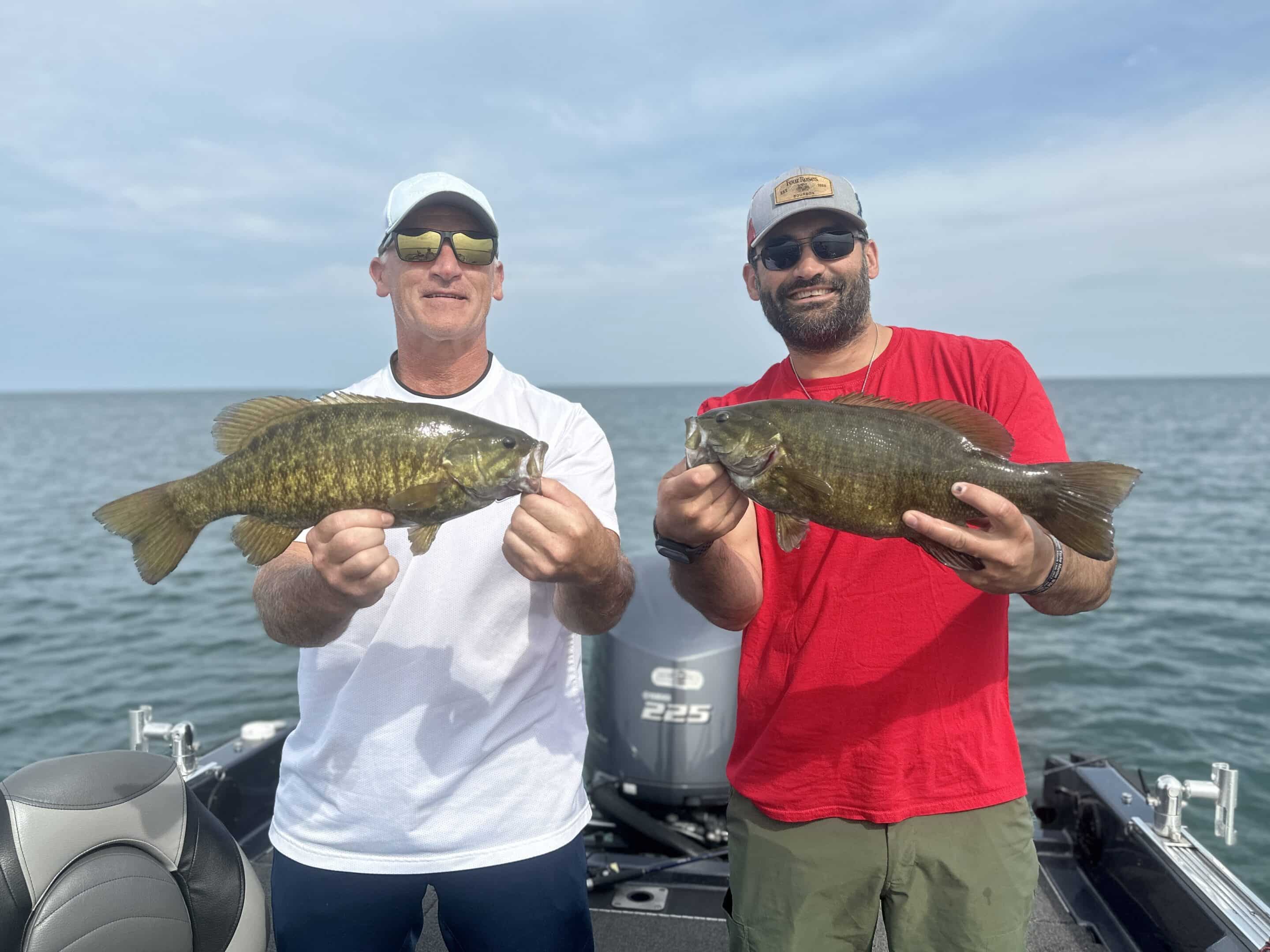 Friday – Did a short Lower/Upper Niagara combo.  I fished with a great couple (veteran brother) up from Pittsburg, PA.  They were in town to see the falls and do a little fishing, so I gave them a quick taste of the river. We caught fish in all spots, but the bite was picky.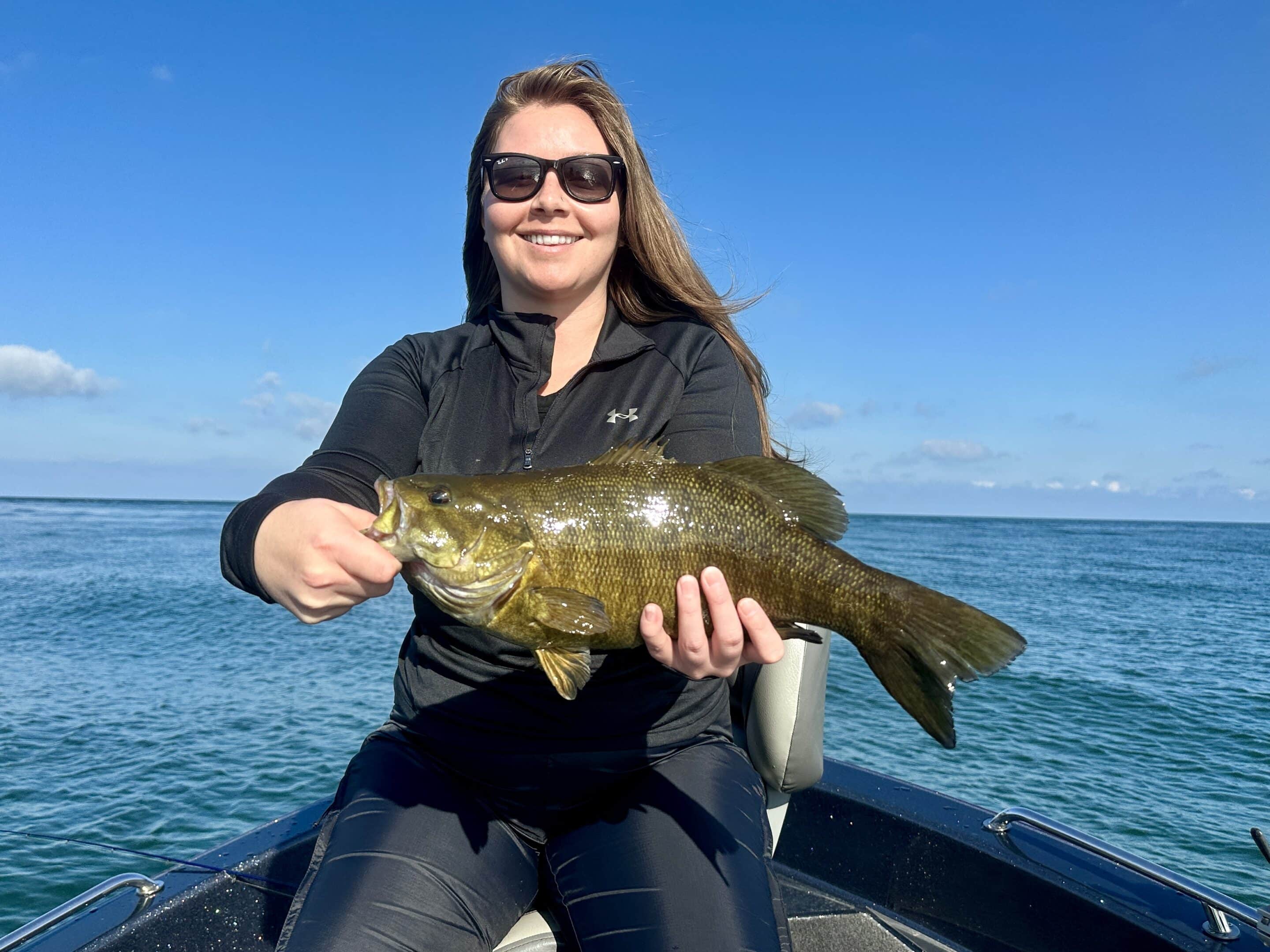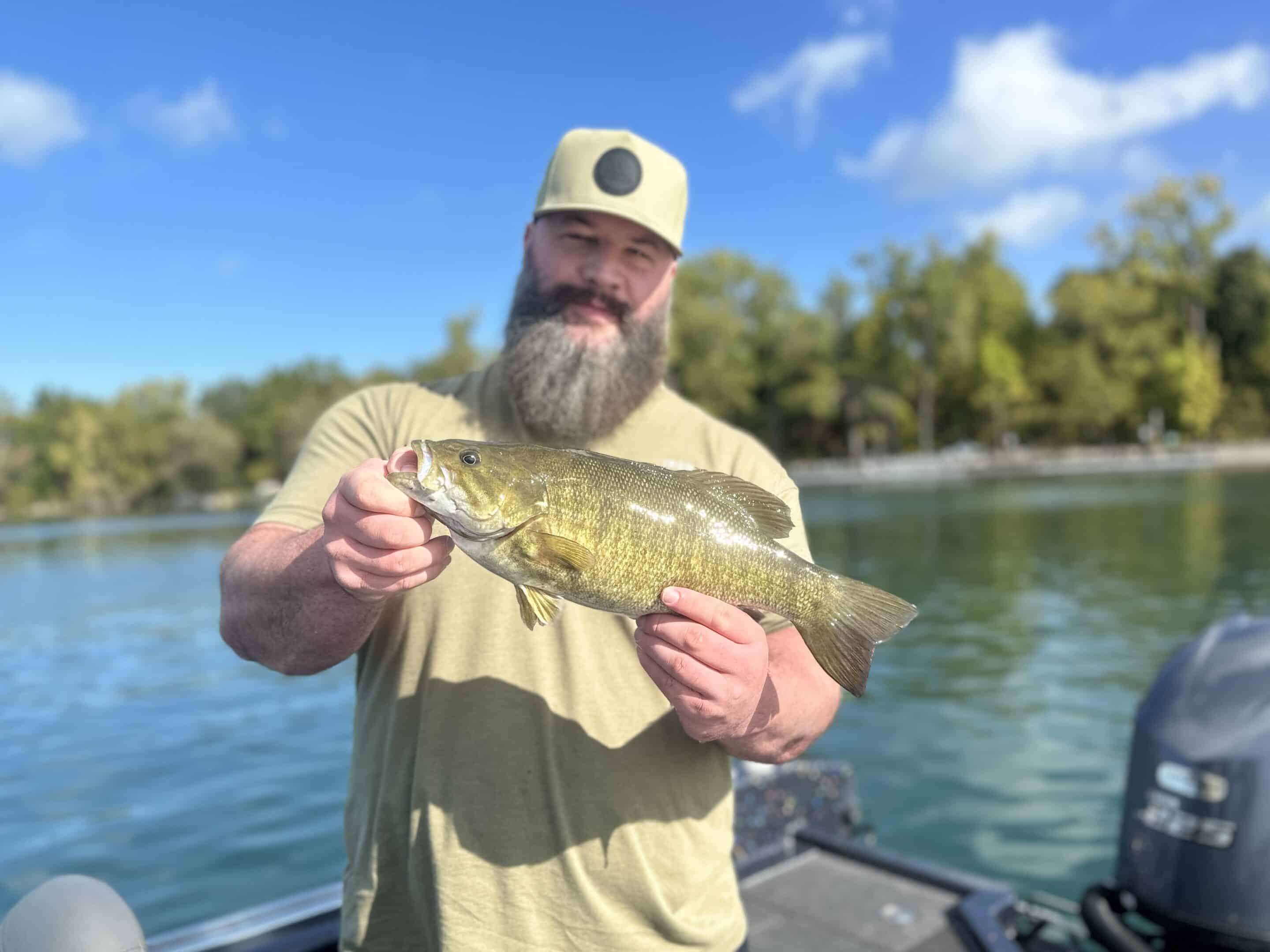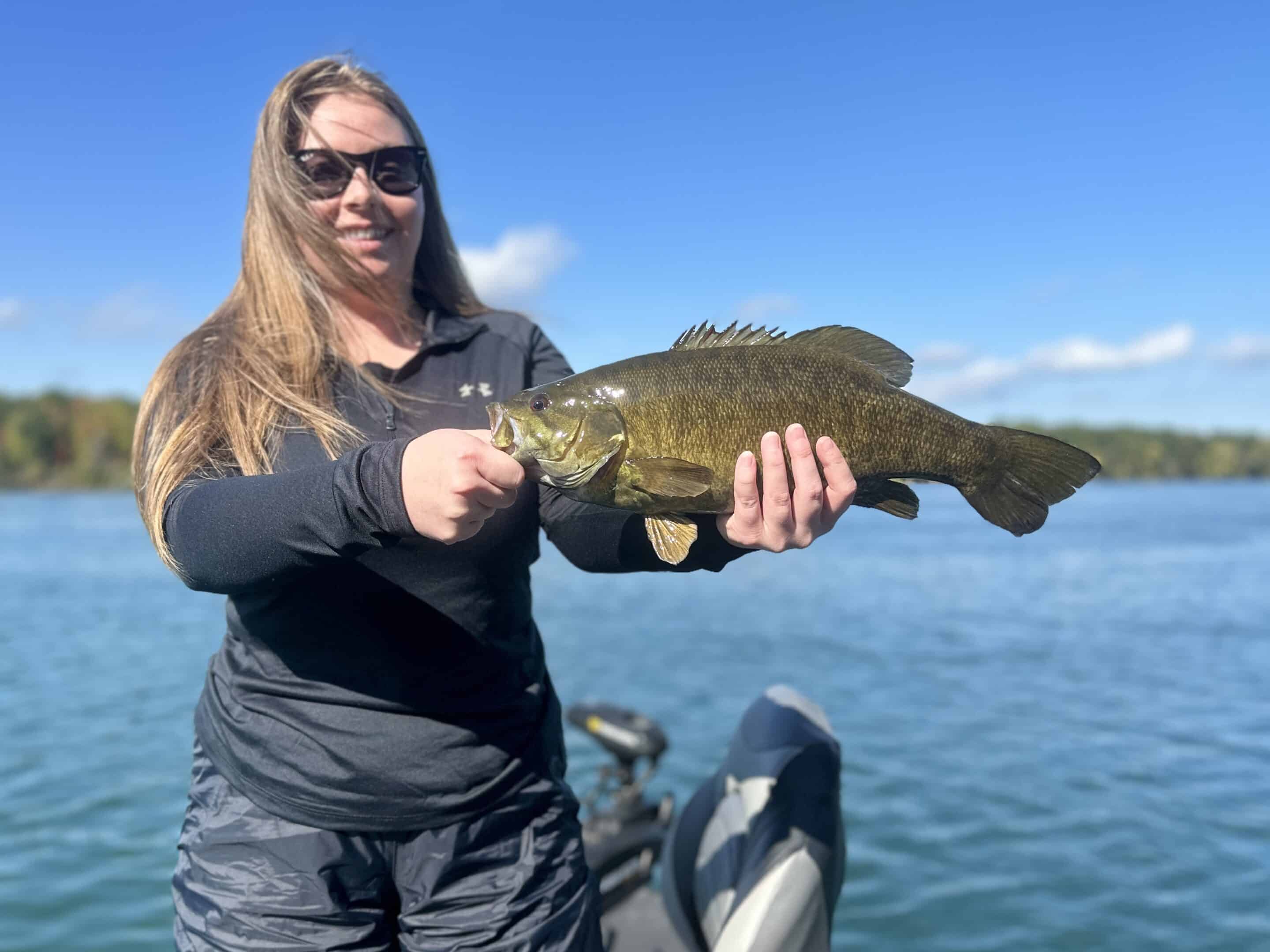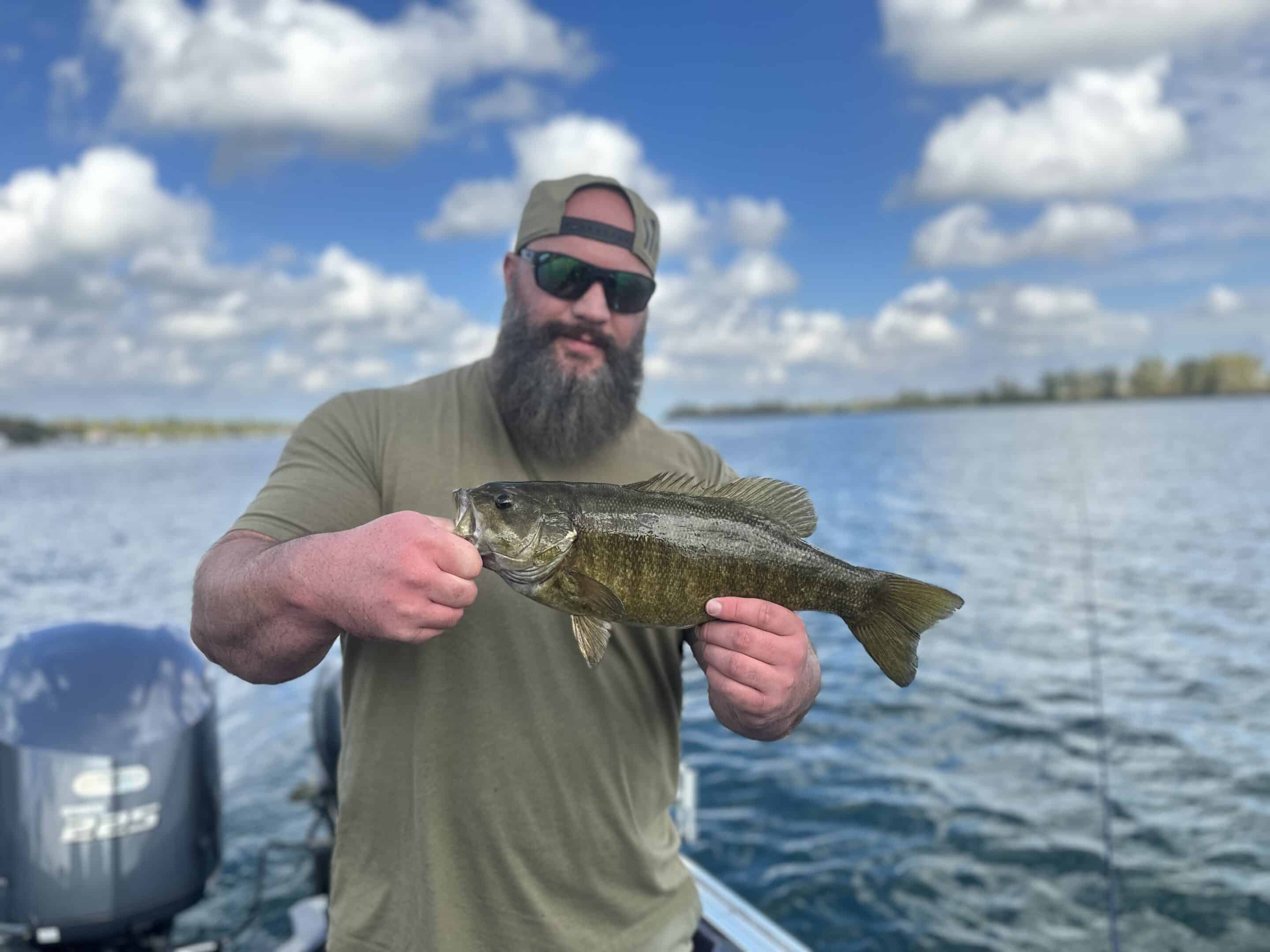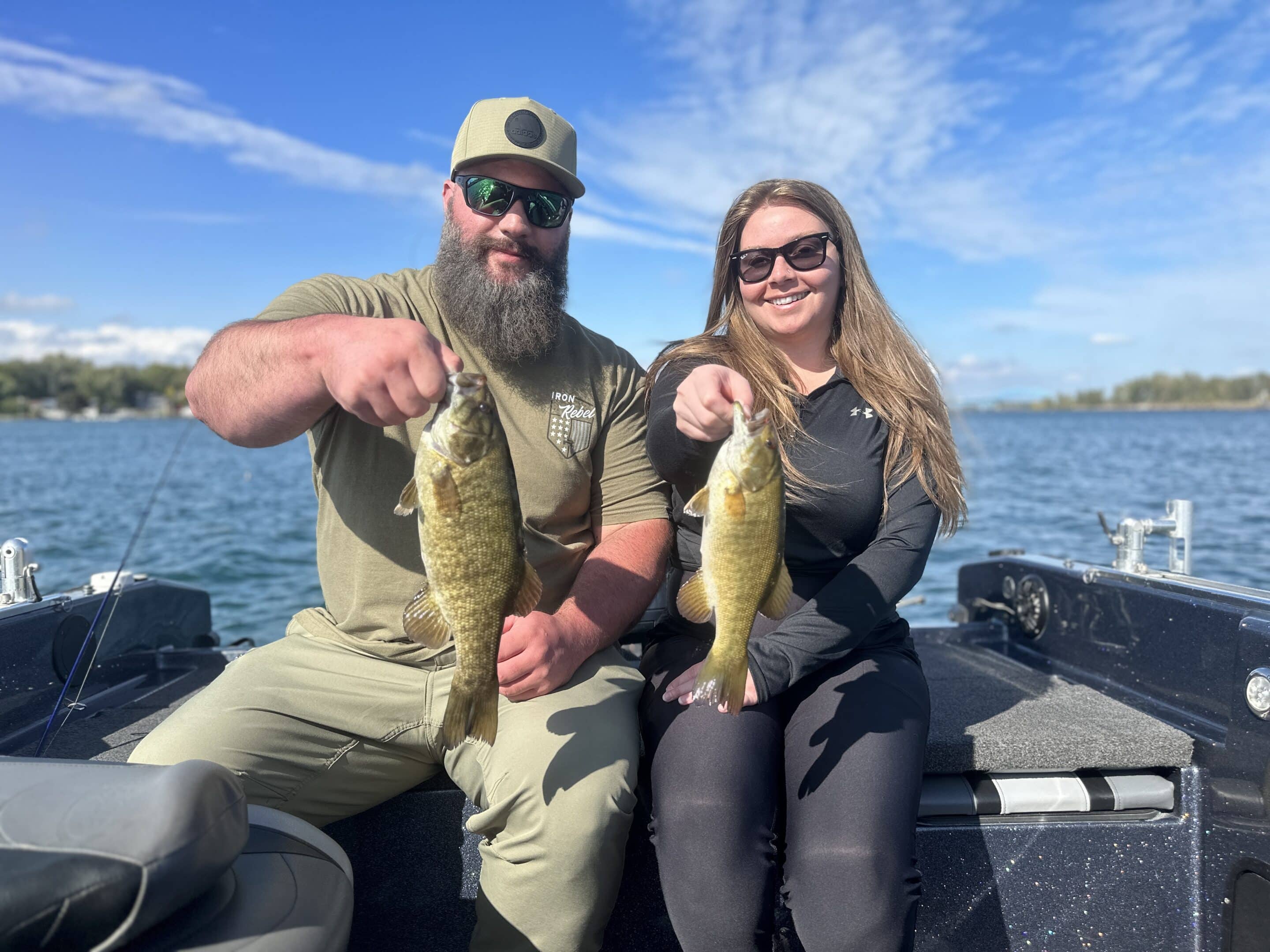 Saturday – I had a cancellation early in the week.  However, I also had an opportunity to fill the date, but passed.  With sporadic rain and a small craft advisory due to BIG SW winds, I decided to take the day off. 
Sunday – day off.  Transitioned to an "experimental program" – stay tuned. 
Seasonal Assessment/General Observations
On the Conditions
Smallmouth Bass
After enduring more than a couple weeks of 80-degree temperatures, dry conditions, and east winds, Mother Nature finally decided to bring on the fall weather.  The highs for yesterday and today are 30 degrees less than what we've seen lately.  Furthermore, there's plenty of wind and rain in the mix too.  We needed this shake up…badly.  Plus, it looks like that pattern will persist through this upcoming week.
As of this writing, at 70 degrees, Lake Erie is warmer than it's ever been this time of year since we started recording lake temperatures in the 1920s.  It's not just a little warmer…it's 3 degrees warmer than the next warmest date.  This warmth must be influencing fish behavior.  Don't get me wrong, as you've seen from my latest reports, we're getting into fish.  However, things certainly aren't in "frenzy mode" just yet.
I continue to find smallmouth bass on structure as well as the sandy/gravelly transition zones close to structure.  As per usual, the biggest specimens have been deeper and on sand/gravel.  Numbers have been decent, but like I mentioned above, it hasn't been "frenzy level" yet.
Lake Erie continues to be my "go-to" for smallmouth bass action.  Normally, the water is much colder by now and the river (Upper and Lower) becomes a place where you can spend a full day getting consistent action across multiple zones.  We've been catching fish throughout the river, but numbers and size remain lackluster compared to historical norms.  I'm confident that's about to change.
King Salmon
I have yet to commit most of my time to king salmon, but that's about to change.  On the days when I did target kings, not much happened.  After long bouts of inactivity, I start getting itchy for action and feel the desire to leave to try something else.  Unlike the other captains, I don't have the patience to bounce skein for hours on end for a fish here and there.  That's not a knock on my colleagues, in fact, I admire their patience.  However, that ain't me. 
Bottom line – king salmon are in the regional tributaries and their numbers are climbing.  If levels aren't at peak yet, they will be this upcoming week.  Float fishing or bottom bouncing skein is always a reliable tactic.  However, I incorporate casting stick baits throughout the day as well.  Husky Jerk J12s in clown or fire tiger are my favorite – they cast well and dig deep. 
Oh yeah, if you decide to incorporate stick baits into your king salmon aresnal, replace your treble hooks with 1/0 (front) and 2/0 (rear) in-line circle hooks.  You'll find that hook up rates are higher due to the wide hook gaps.  Other benefits of using in-line circle hooks include easy removal from the fish and a lower likelihood of getting a hook stuck in the net or your skin.  Here's what I use (ILS Inline Single 4X | VMC (rapala.com)).
Buffalo NY Fishing Report – Forecast for 10/09/2023 – 10/15/2023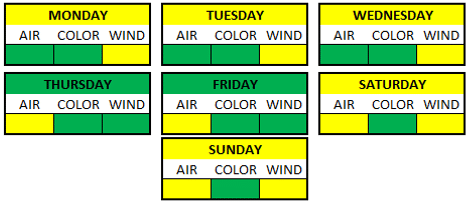 It's been a long time since I've posted a conditions matrix with that much yellow on it.  It looks like fall is finally here to stay as temperatures will remain cool throughout the week and big wind will make a daily appearance on most days.  I couldn't be happier and more excited about this change.  It means the jet skiers and pleasure boaters will be gone, the fair-weather anglers will stay home, and the action on the water will spike.
This upcoming week will be dominated by the pursuit of running king salmon.  I am going to bounce around the region a bit to see what we can make happen.  I'm confident that action is going to be excellent.
Although kings will be the priority, I will likely spend at least a couple days pursuing smallmouth bass and walleyes.  With a lot of north winds forecasted for Thursday – Sunday, Lake Erie will be the perfect spot to make that happen.
The fall calendar is pretty much locked up, my friends.  If you're still considering booking a trip, don't let that prevent you from giving me a call.  Last minute cancellations happen and I blocked off a few days here and there for maintenance and rescheduling purposes so there will be opportunities to get you on the water.
Stay healthy my friends – mentally and physically,
Ryan