Buffalo NY Fishing Report – Observations from 10/09/2023 – 10/15/2023
Here's our latest Buffalo NY fishing report:  Mother Nature brought in the fall weather like she just woke up and was pissed that she was running late.  Facing brutal winds, big waves, and scattered rain for the first few days this past week, fishing the big water wasn't much of an option.  So, we gambled and ended up taking an "L."  However, the back half of the week more than made up for it.  Keep reading for more details.
Days on the Water: 6
Who we fished with: friends/clients
Where we fished:  Lake Erie, Upper Niagara, Lower Niagara, Lake Ontario, Lake Ontario tributaries
What we caught:  smallmouth bass, walleye, king salmon
Tactics: 3-way rig with live bait, worm harnesses, drop shots, skein, crankbaits
Episode 66 of Two Angles on Angling:  After 6 days of fishing and taking a couple losses on some salmon missions, there's a lot to discuss.  Plus, conditions changed markedly since our last podcast so we talk about that as well.  As per usual, we provide the angling forecast for this upcoming week as well.  Tap this link to listen or subscribe wherever you listen to your podcasts.  https://podcasters.spotify.com/pod/show/two-angles-on-angling
Detailed Reporting/Daily Observations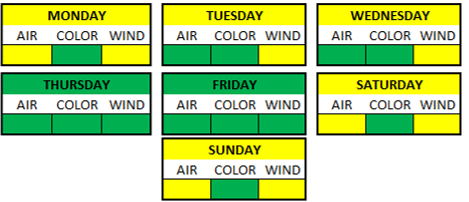 Monday – fished a Lake Ontario tributary for king salmon.  My clients wanted a chance at a king salmon.  Last year, I trailered my boat to a couple of the smaller Lake Ontario tributaries in search of kings.  That was my virgin attempt at that program and because it ended up being successful, I figured we'd do the same this year.  Well, we were a little too early.
Last year, we had a lot of fish around us all day.  The sonar was like layers of lasagna and fish busted the surface around us all day long.  This year, it was a ghost town.
Facing huge wind, ripping currents, and scattered showers on the Niagara, the relative security of the tribs felt like the best option to fish.  We spent the front part of the day searching and found nothing but a fish here and there.  So, we broke contact and fished the lower Niagara for a few hours to end the day.  The current was RIPPING due to the seiche.  It was a grind.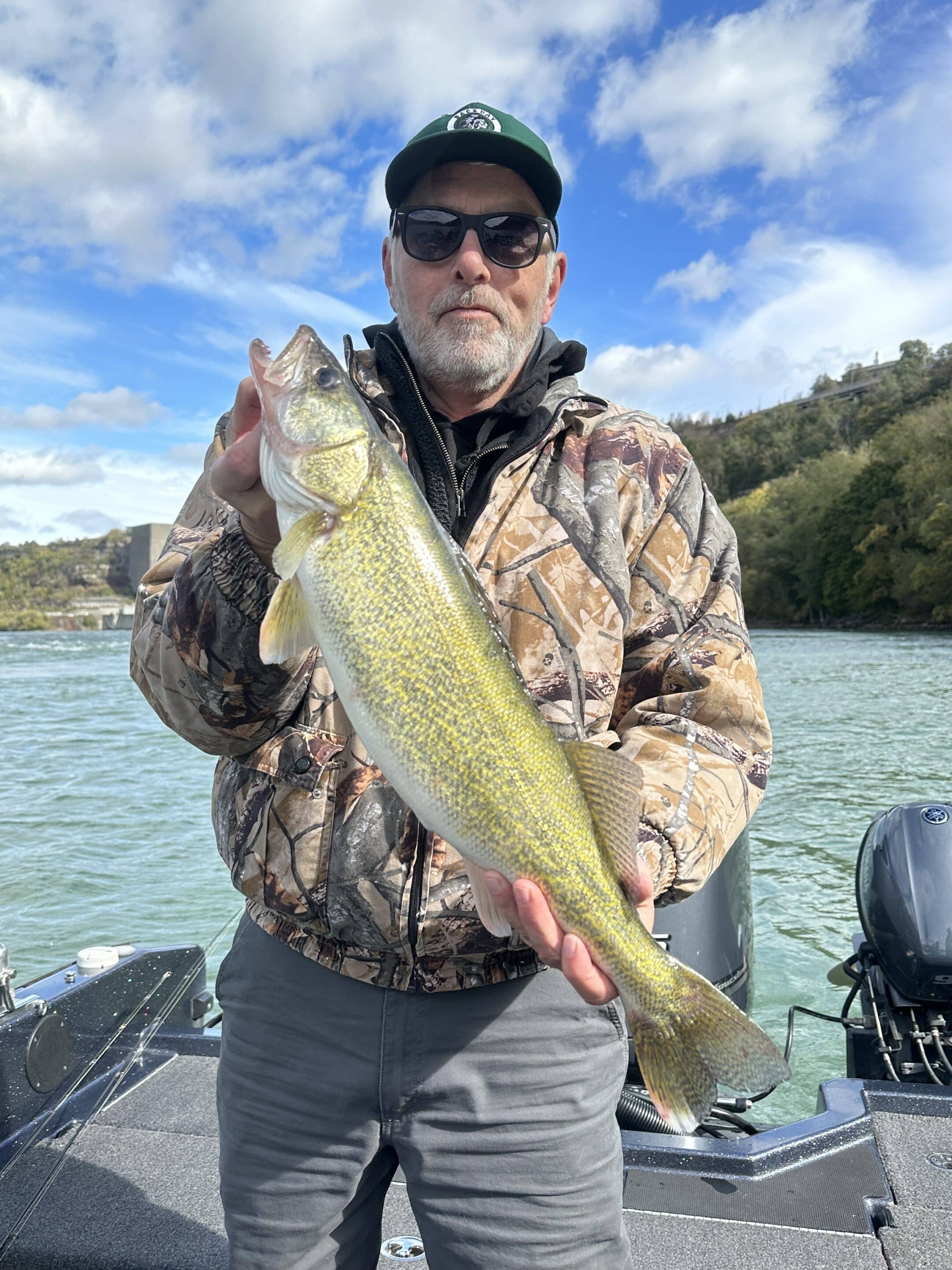 Tuesday – the wind calmed down…just a little bit though.  Had a new group of clients – long time regulars who were with me last year when I trailered the boat to the Lake Ontario tribs.  Considering what I endured the day prior on the Niagara and hoping that a fresh run of fish came in overnight, we opted to try the tribs. 
Once again, the tributaries were a dud.  So, we went to the Niagara and ground out a session.  The bass bite was surprisingly good considering the fast flows and stained water.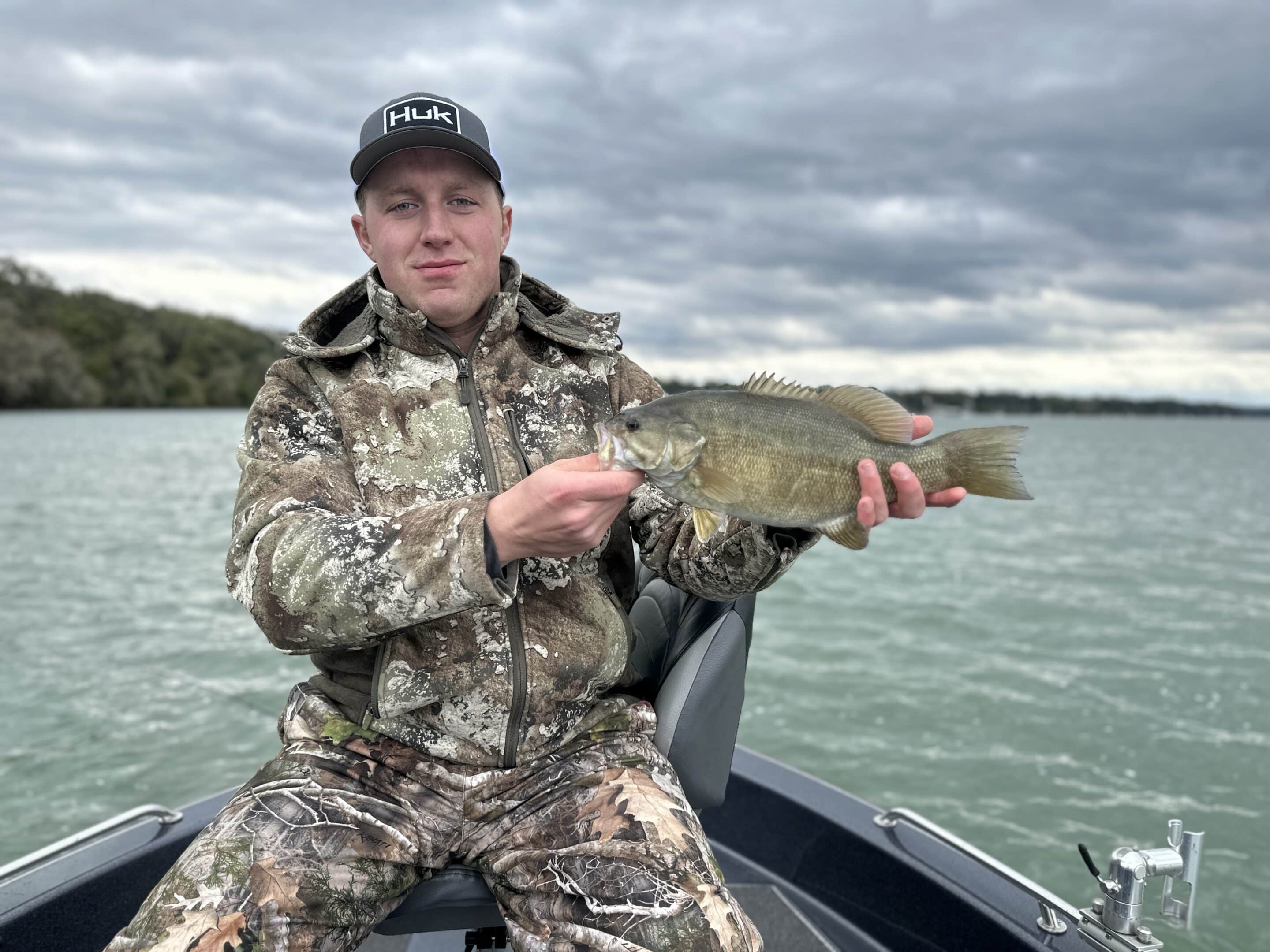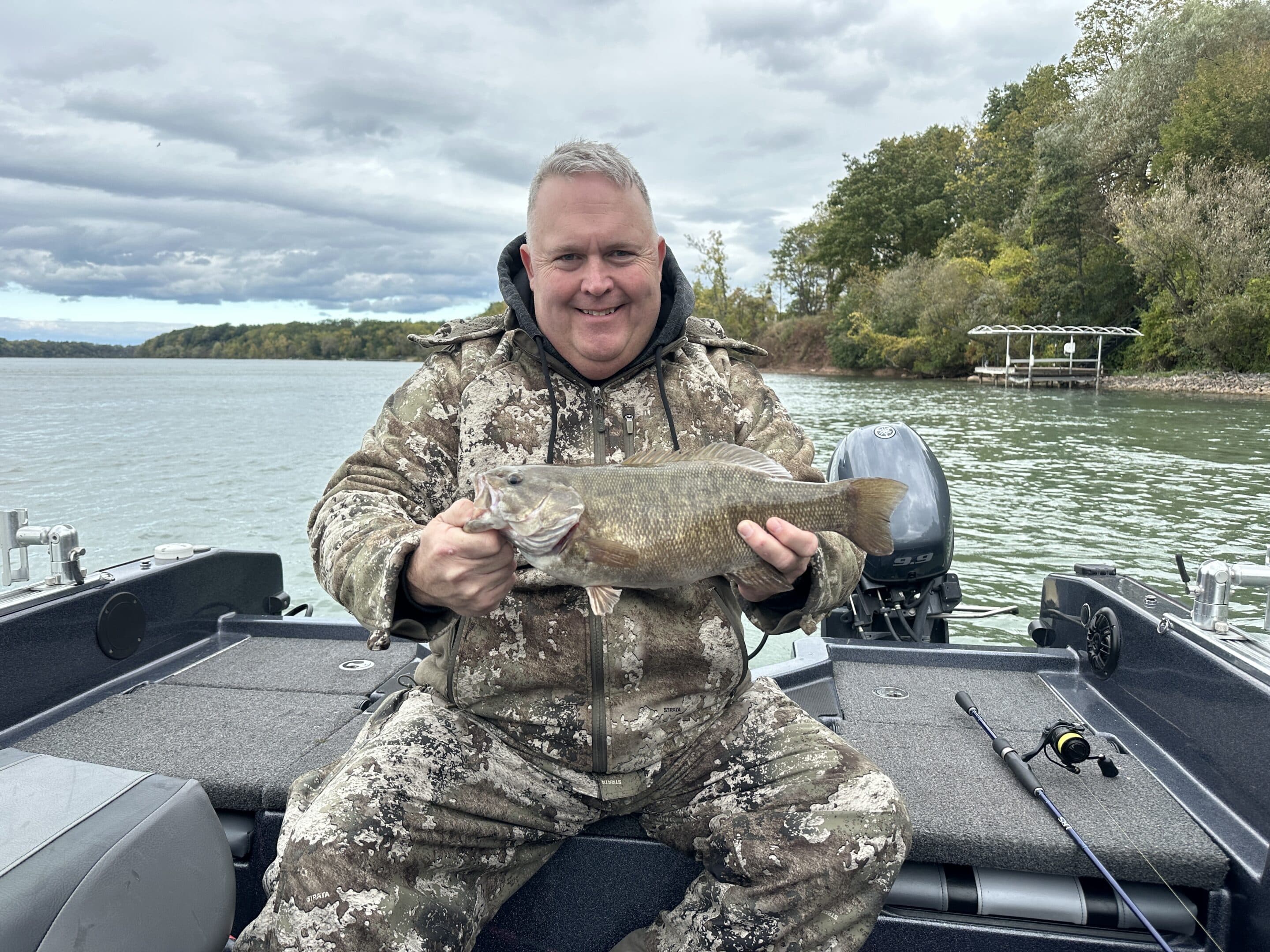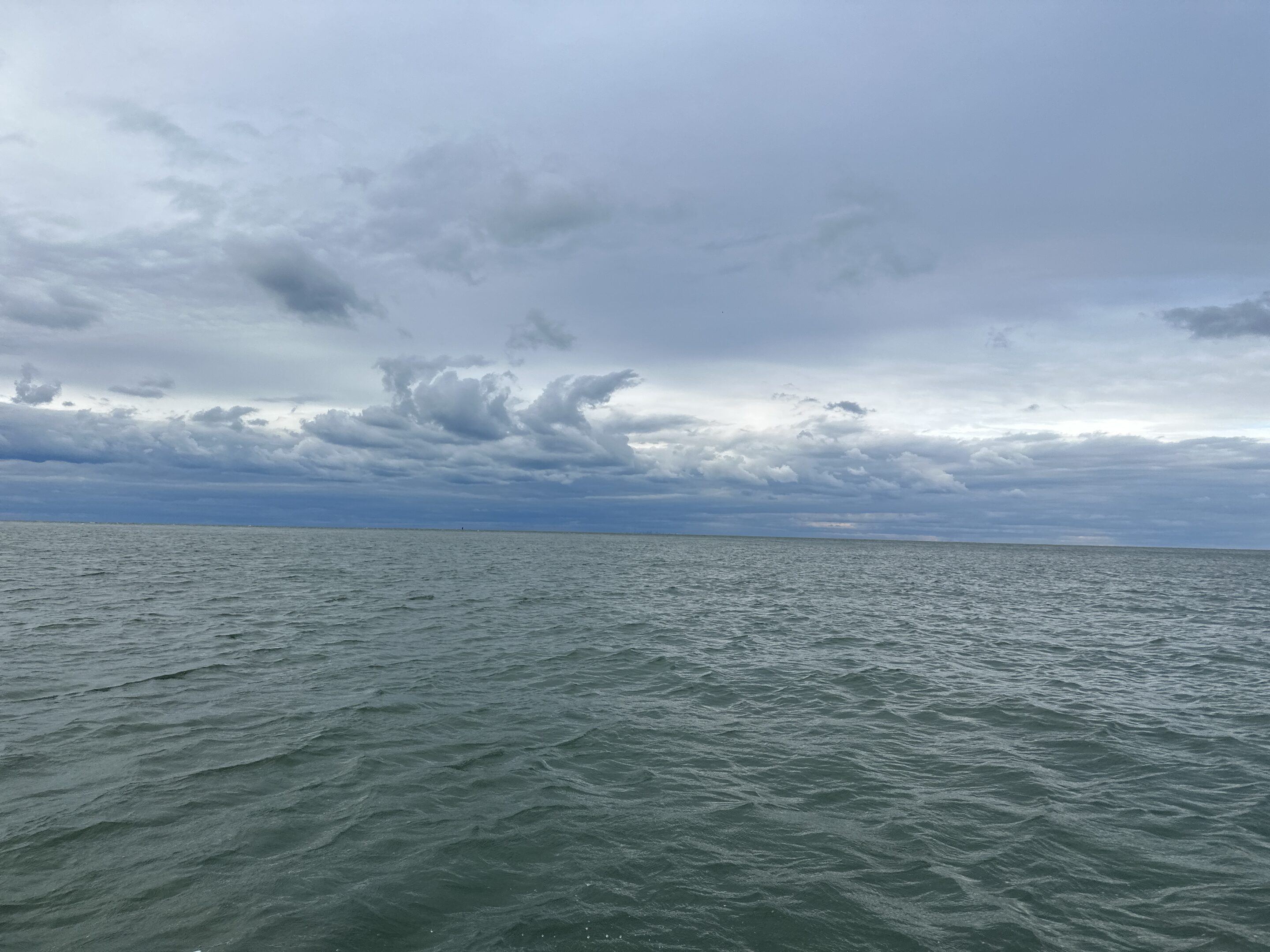 Wednesday – The wind calmed down a bit more, but with 6'+ waves still rolling on Lake Erie, we decided to fish the river and do a Lower Niagara/Upper Niagara combo.  We started the day in Devils Hole ripping crank baits for kings and walleyes and ended up with a couple nice 'eyes.  We finished the day on the Upper Niagara, where we boated ridiculous numbers of bass with a couple biggies in the mix.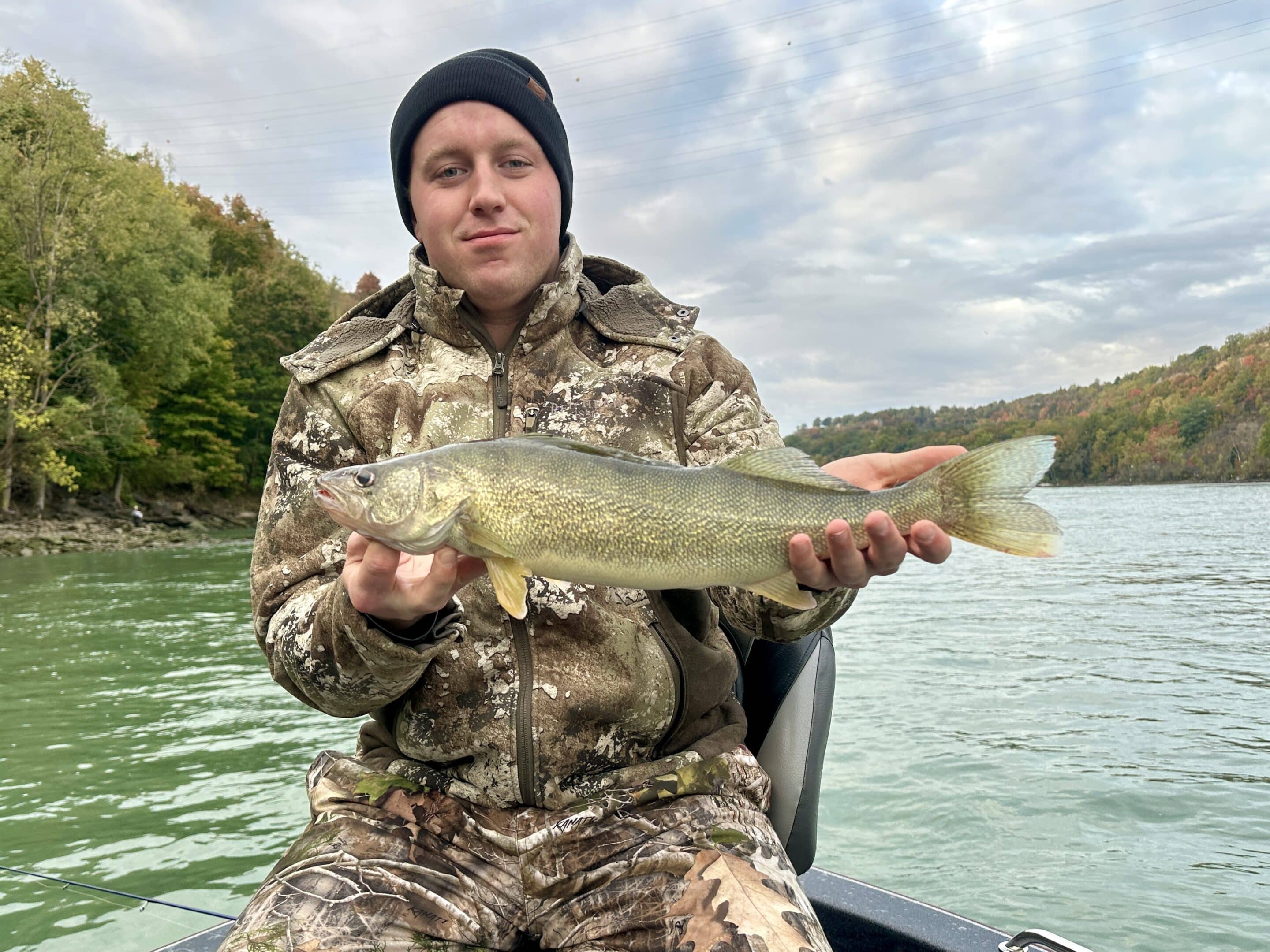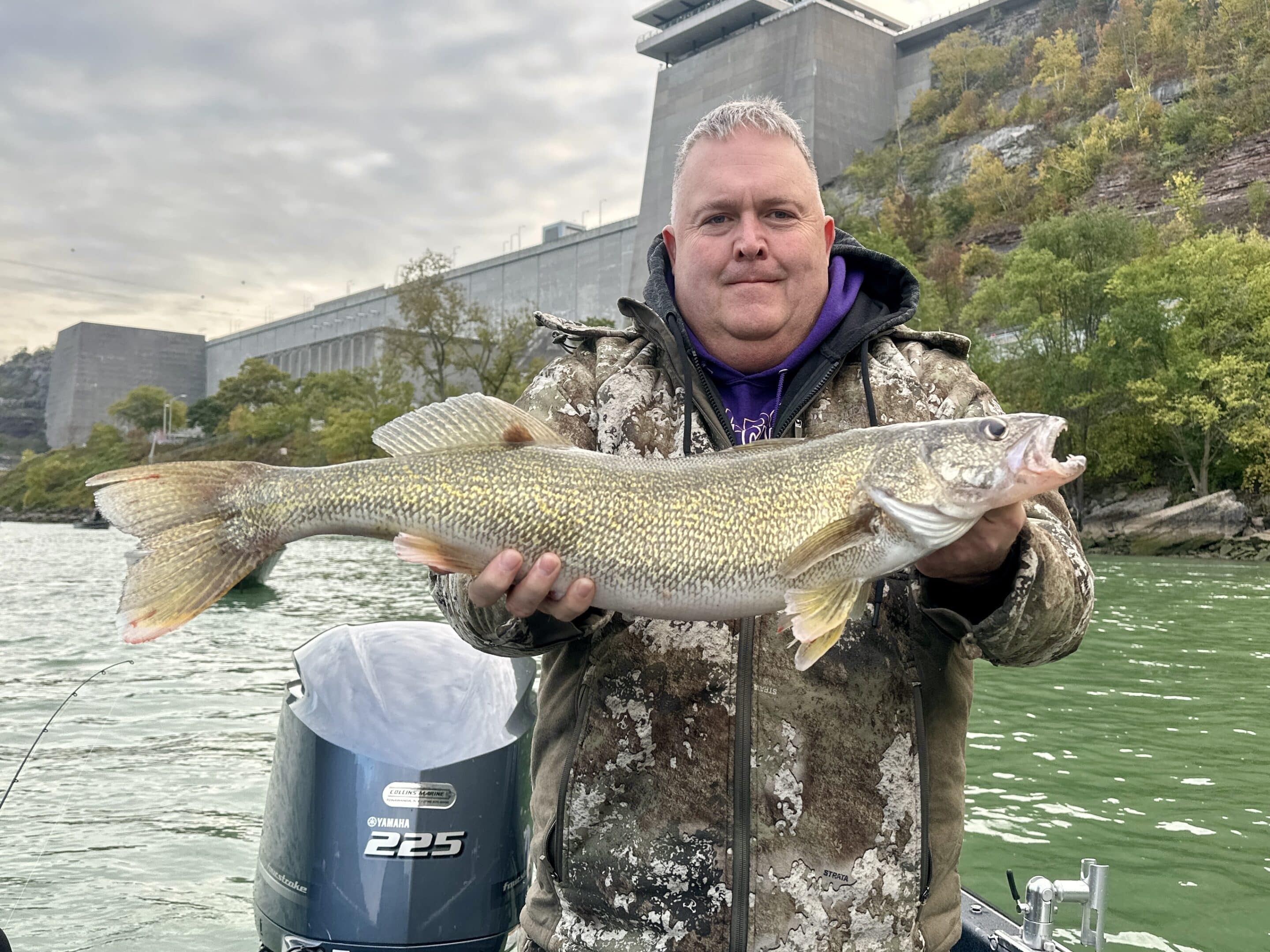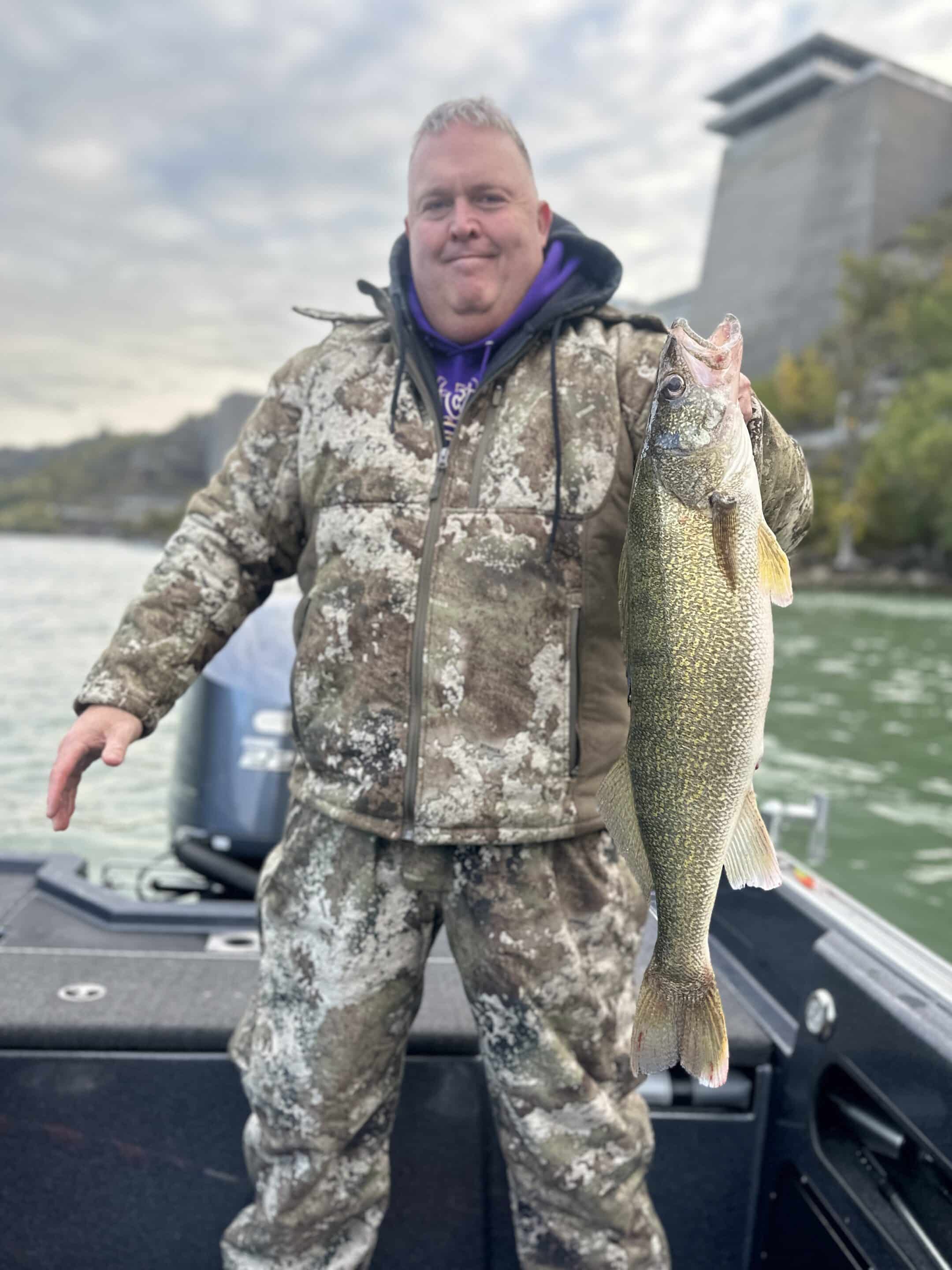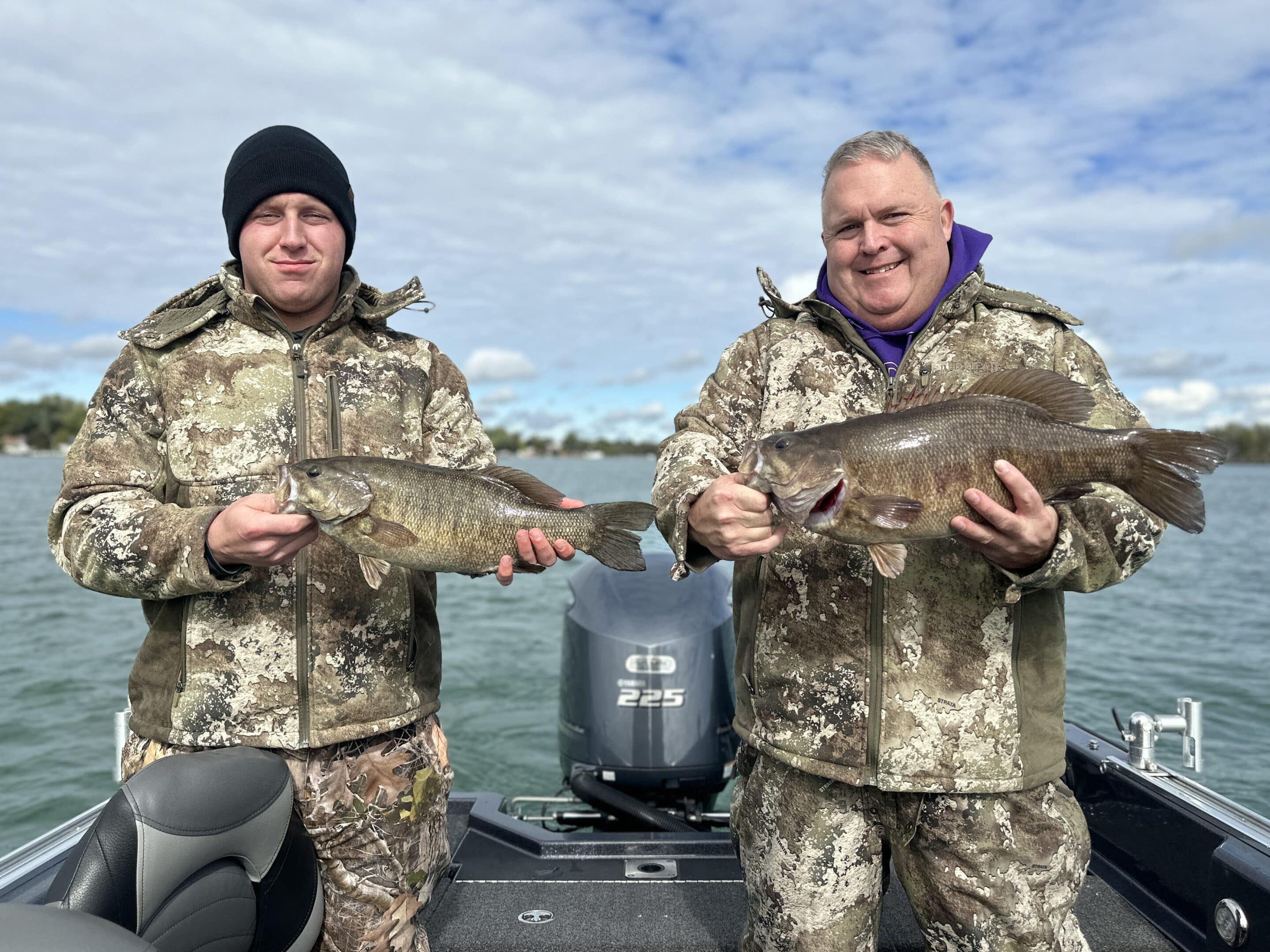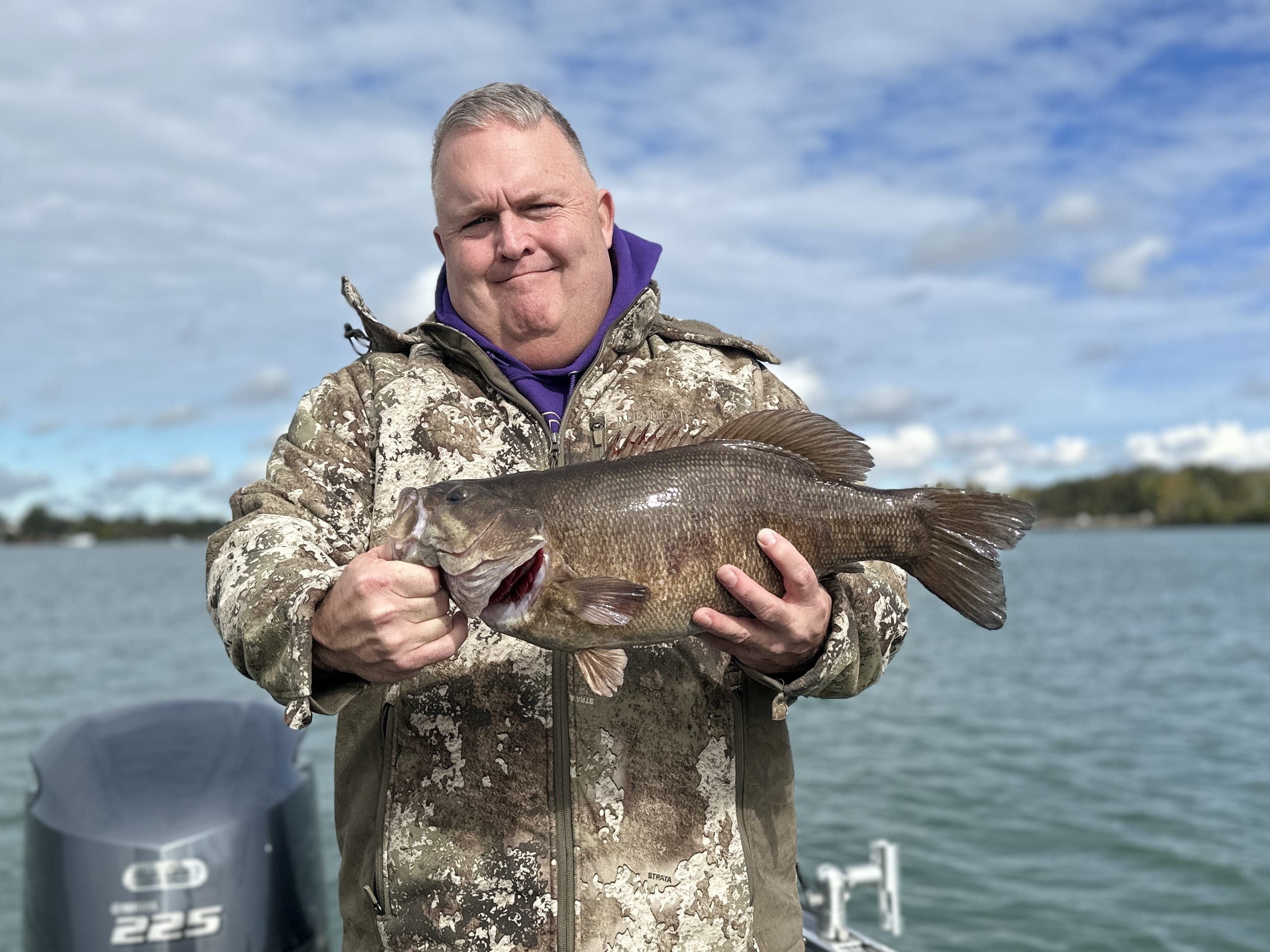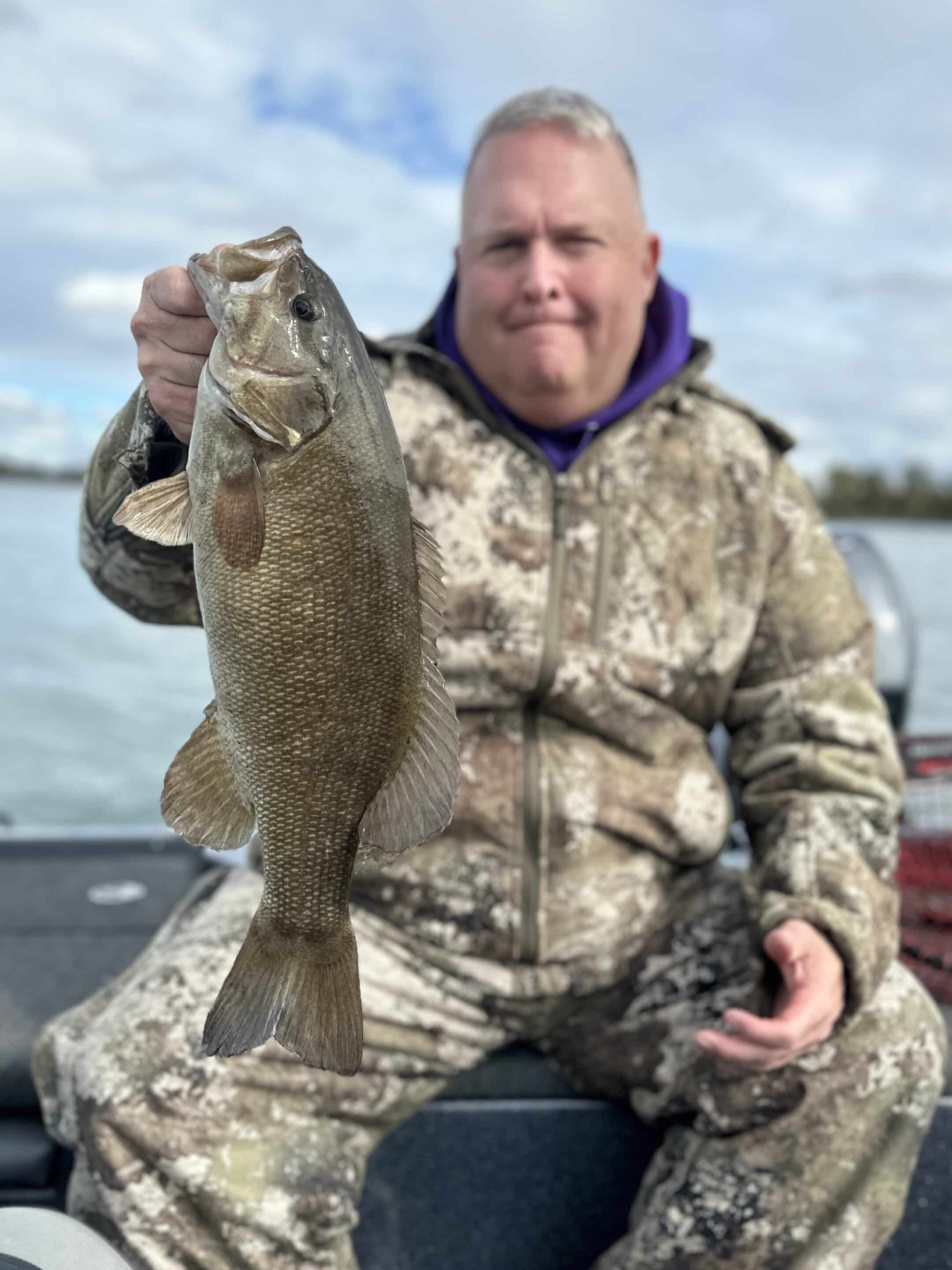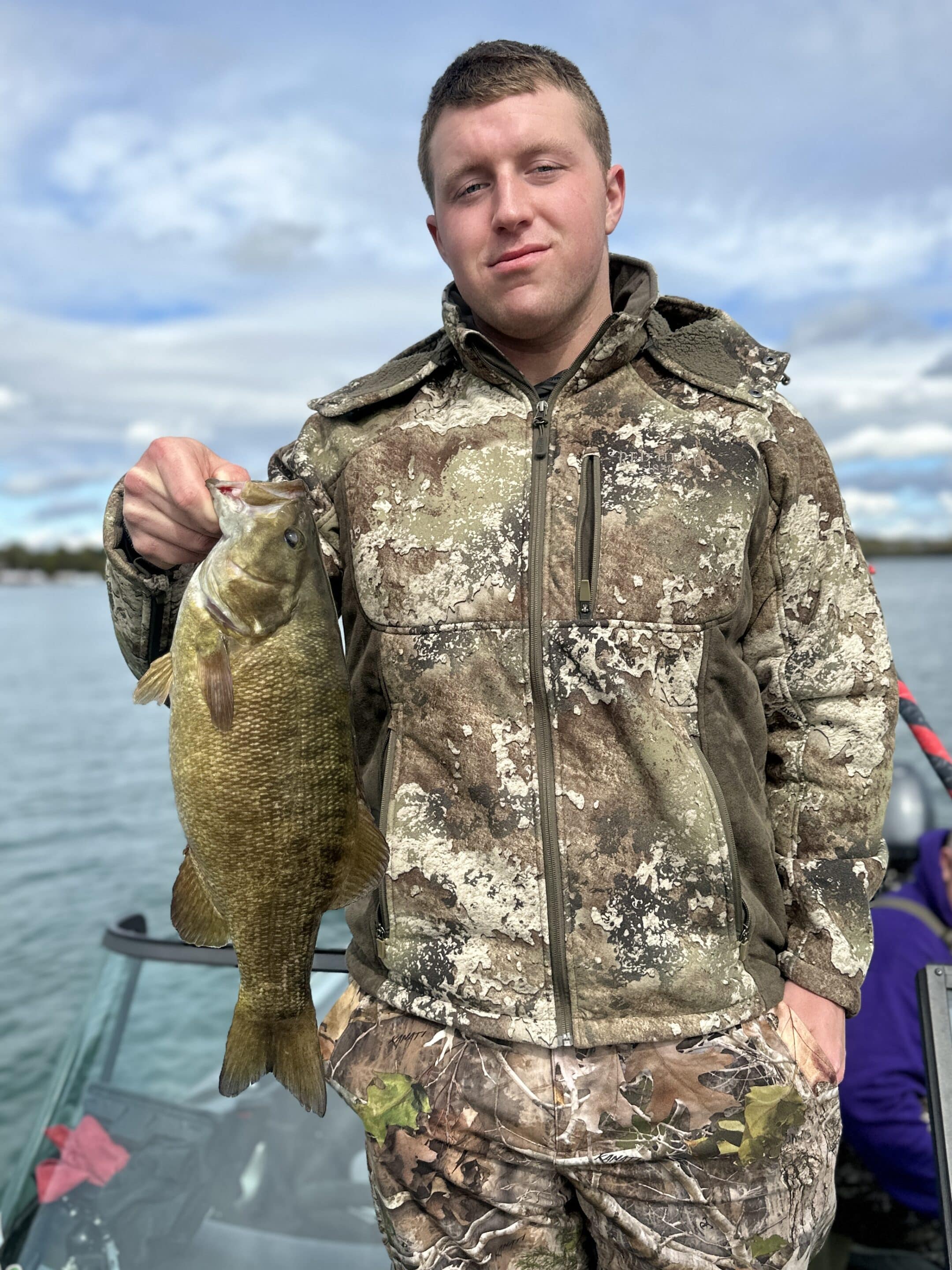 Thursday – What a gorgeous day!  Mother Natures multi-day tantrum came to an end.  Since the wind died and the sun came out, I had to get back on Lake Erie to see what, if anything changed.  I had new clients – a great couple, both with just enough angling experience to make them deadly out there.  The action wasn't epic, but we had a consistent bite all day and boated a handful of biggies.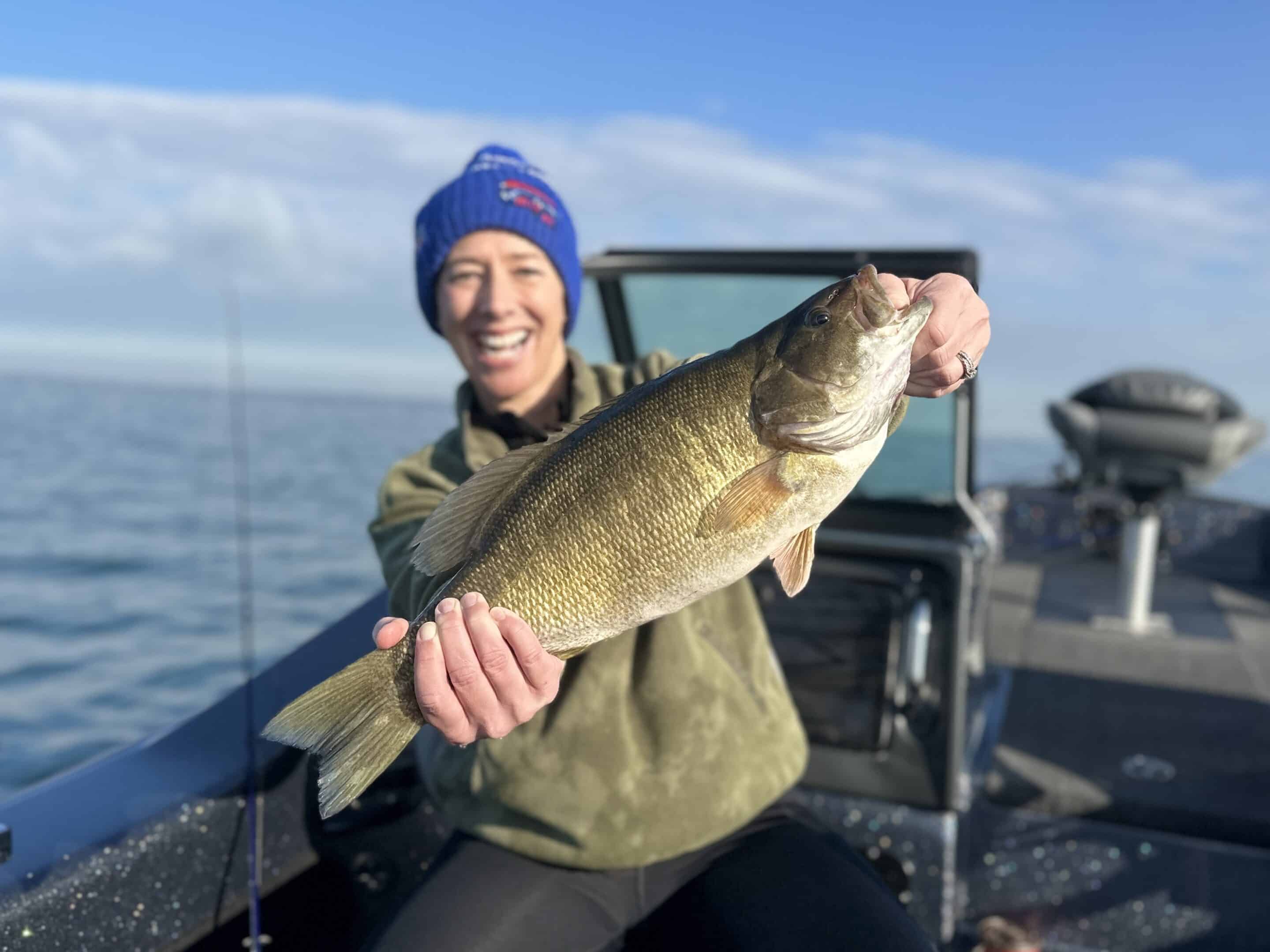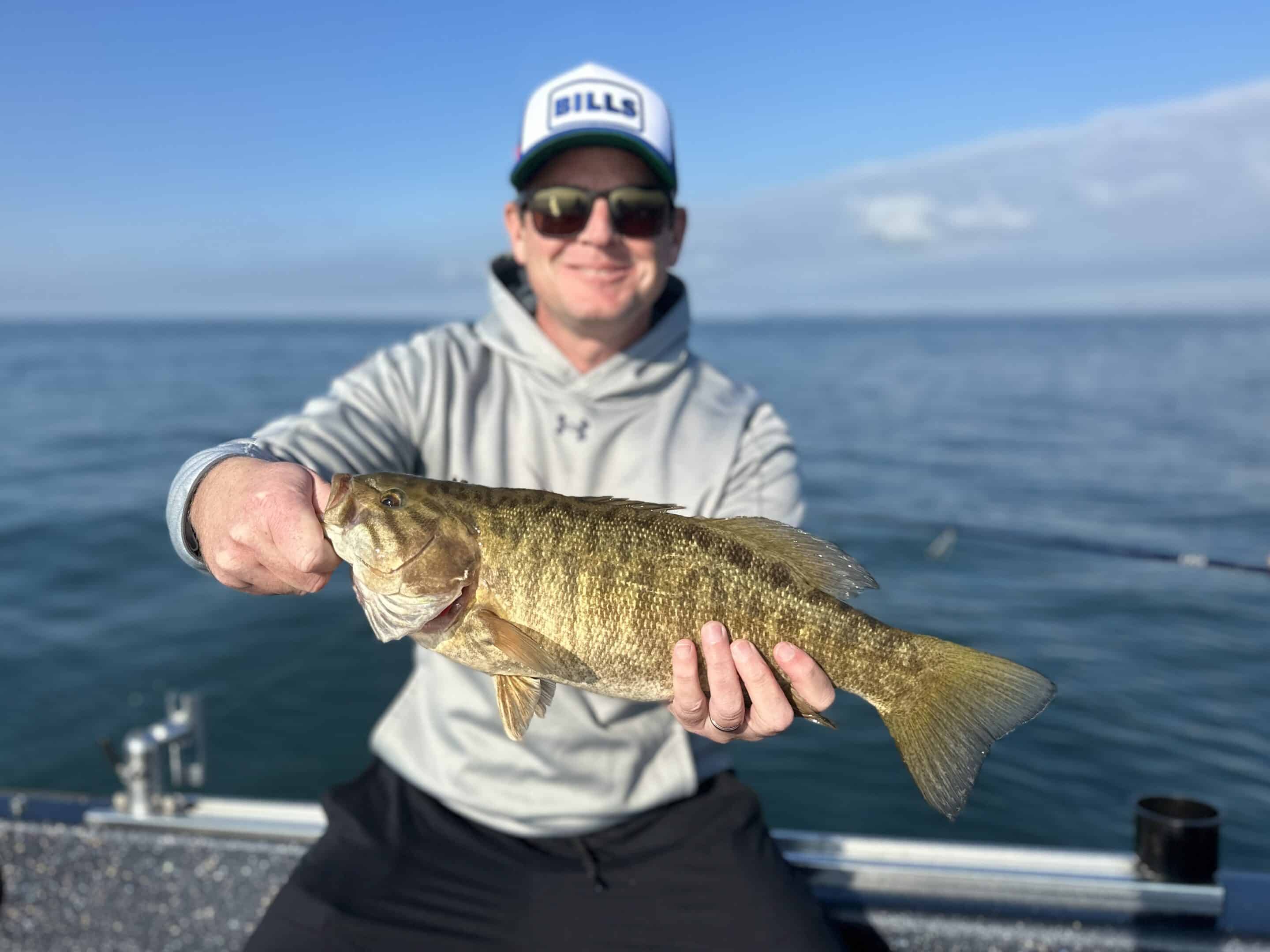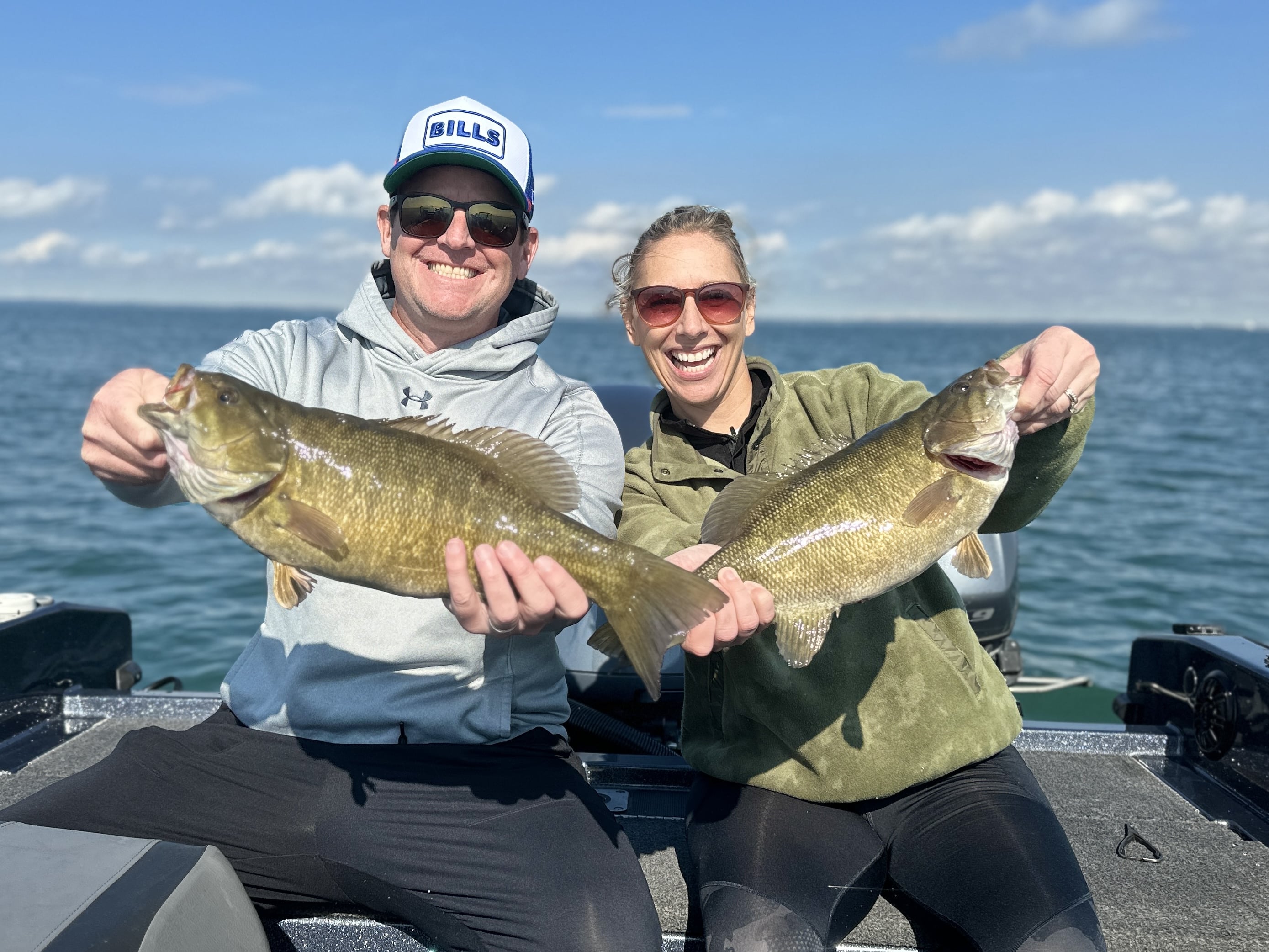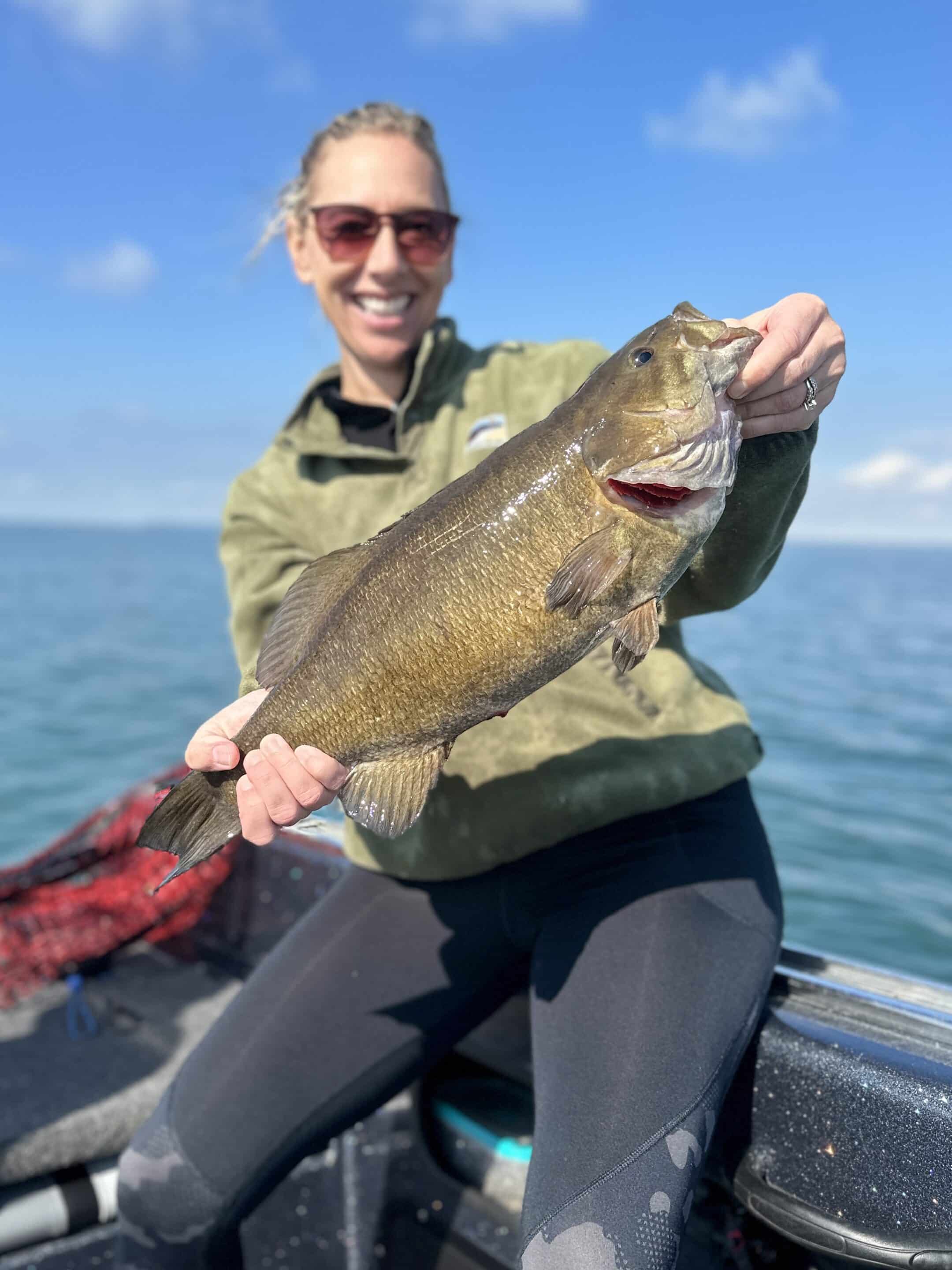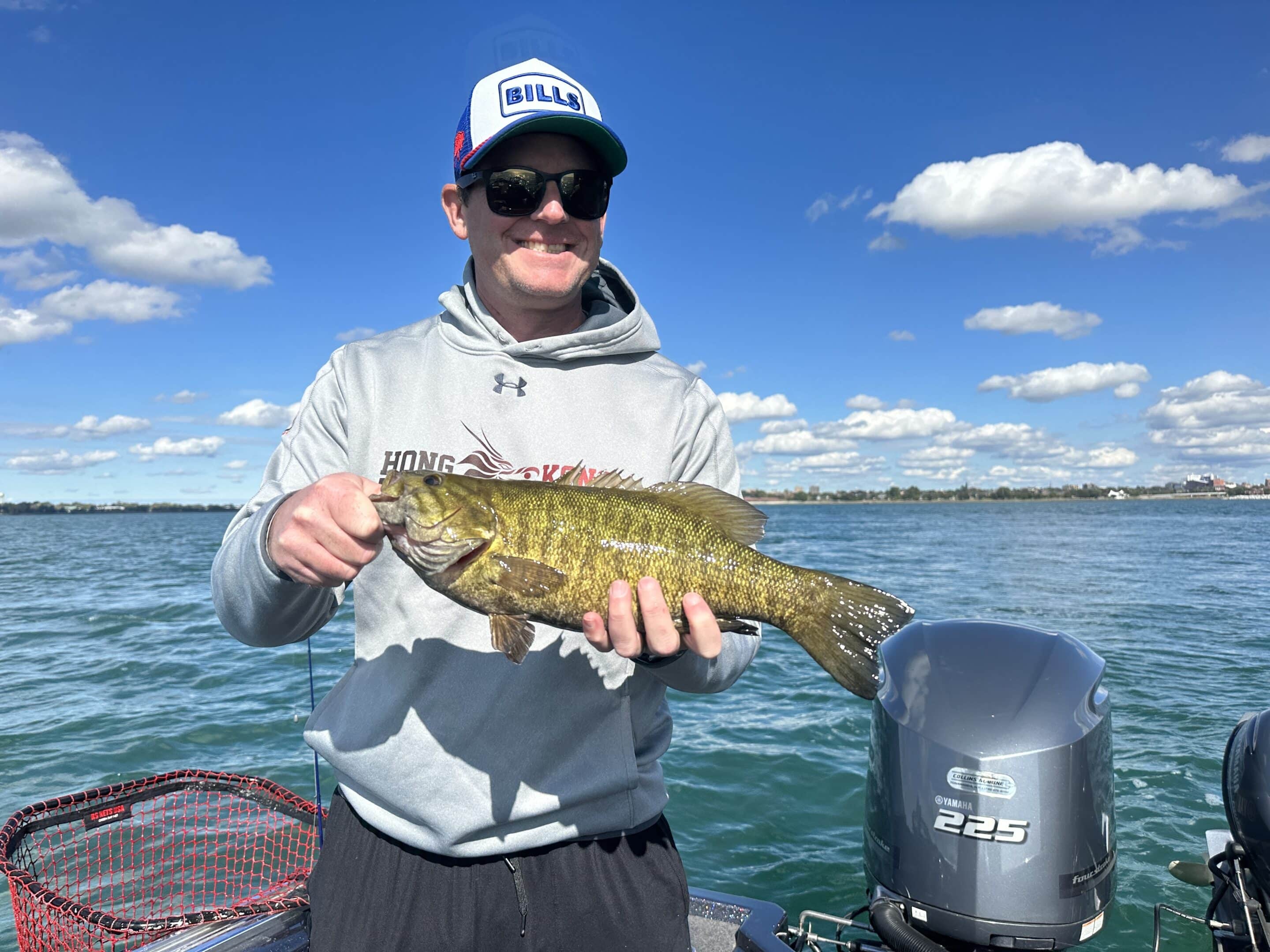 Friday – had a longtime friend/client whom I hadn't seen in close to a year.  The conditions were perfect such that we could fish anywhere.  This guy started fishing with me in 2017, back when the runs of king salmon on the Lower Niagara were excellent.  So, for old times' sake, we decided to try for king salmon for a bit then transition to hunting giant smallmouth.  Excellent day!  Plus, I found smallmouth bass in a few new zones – nothing makes me giddier than discovering something new.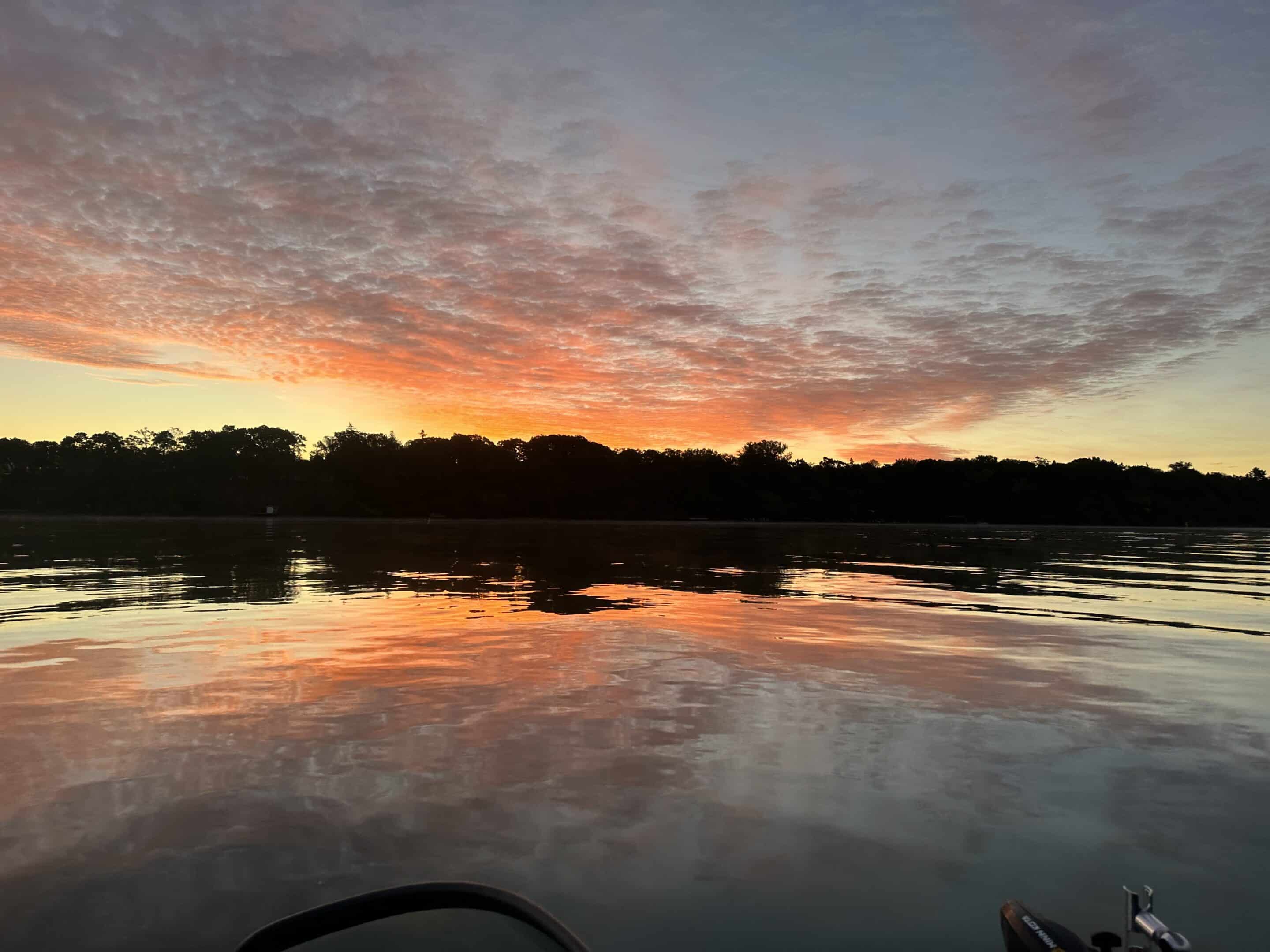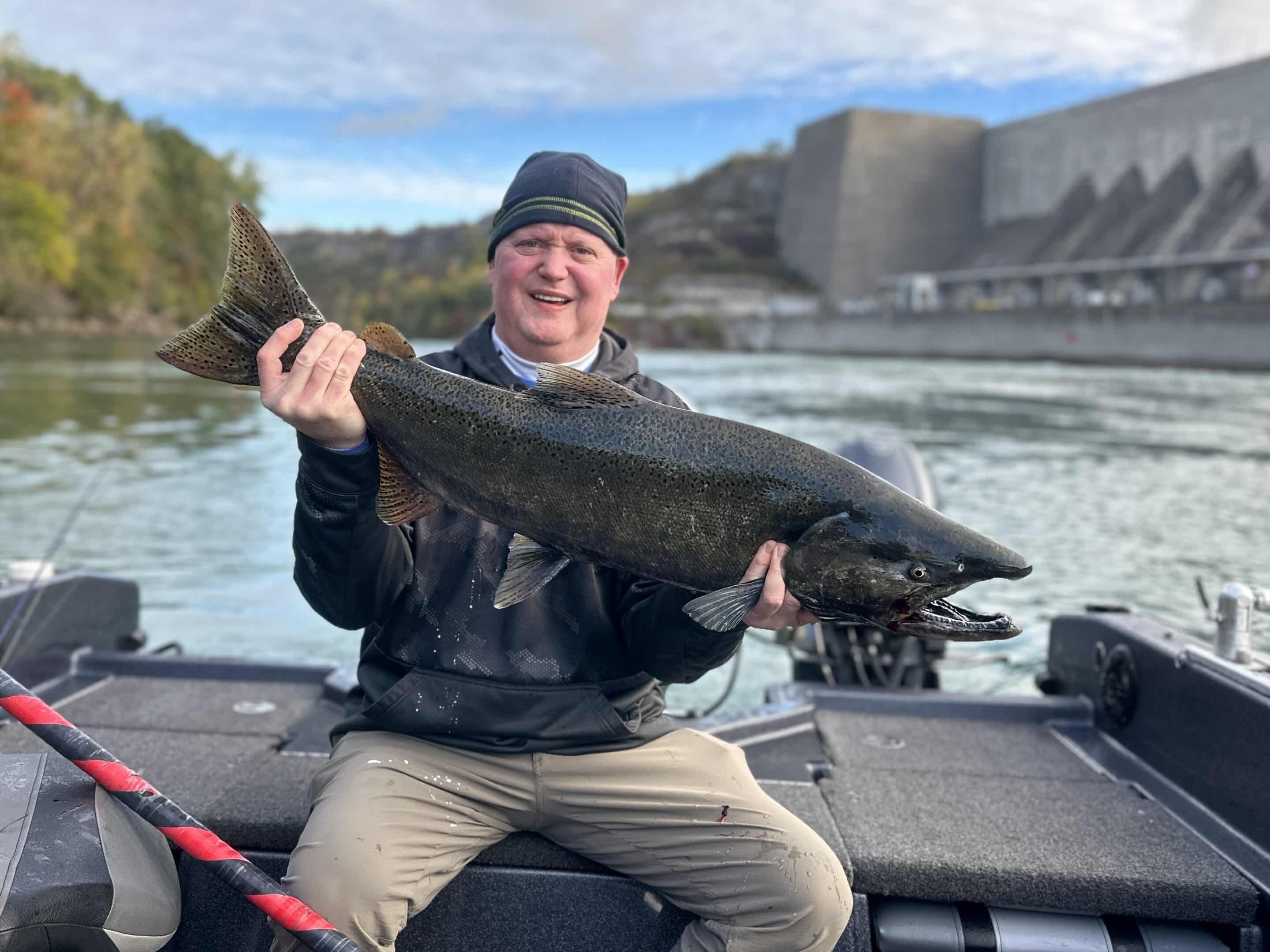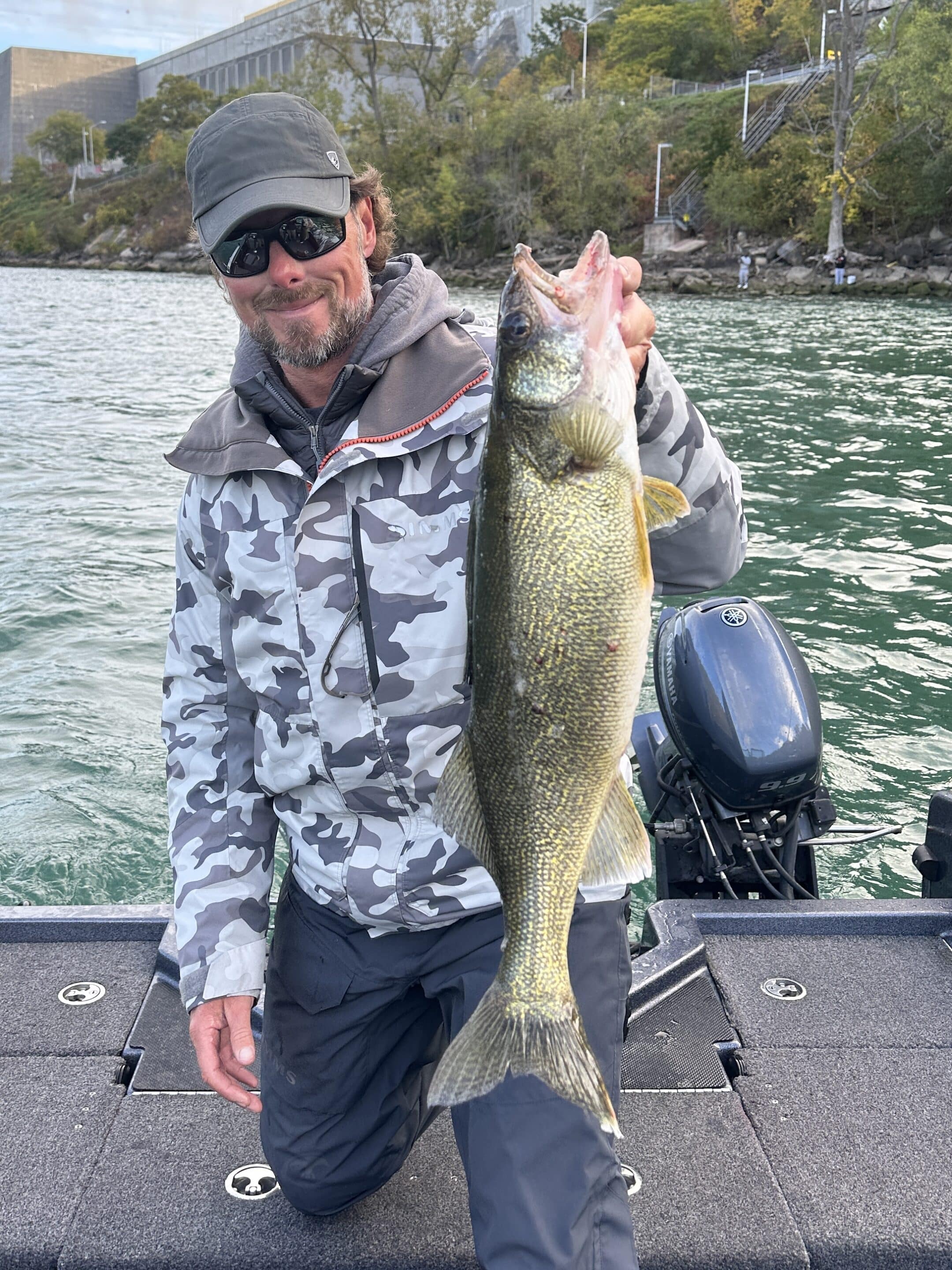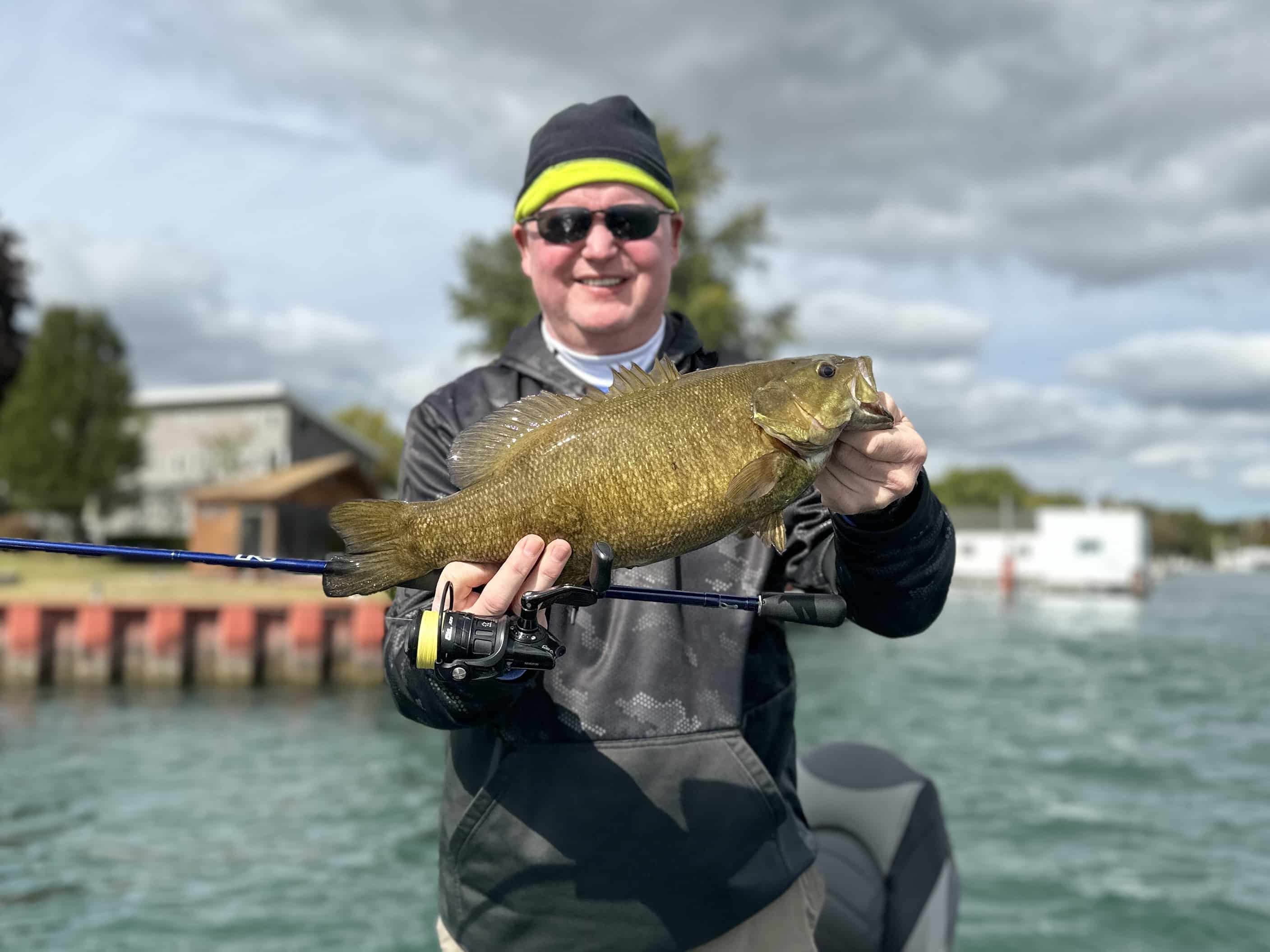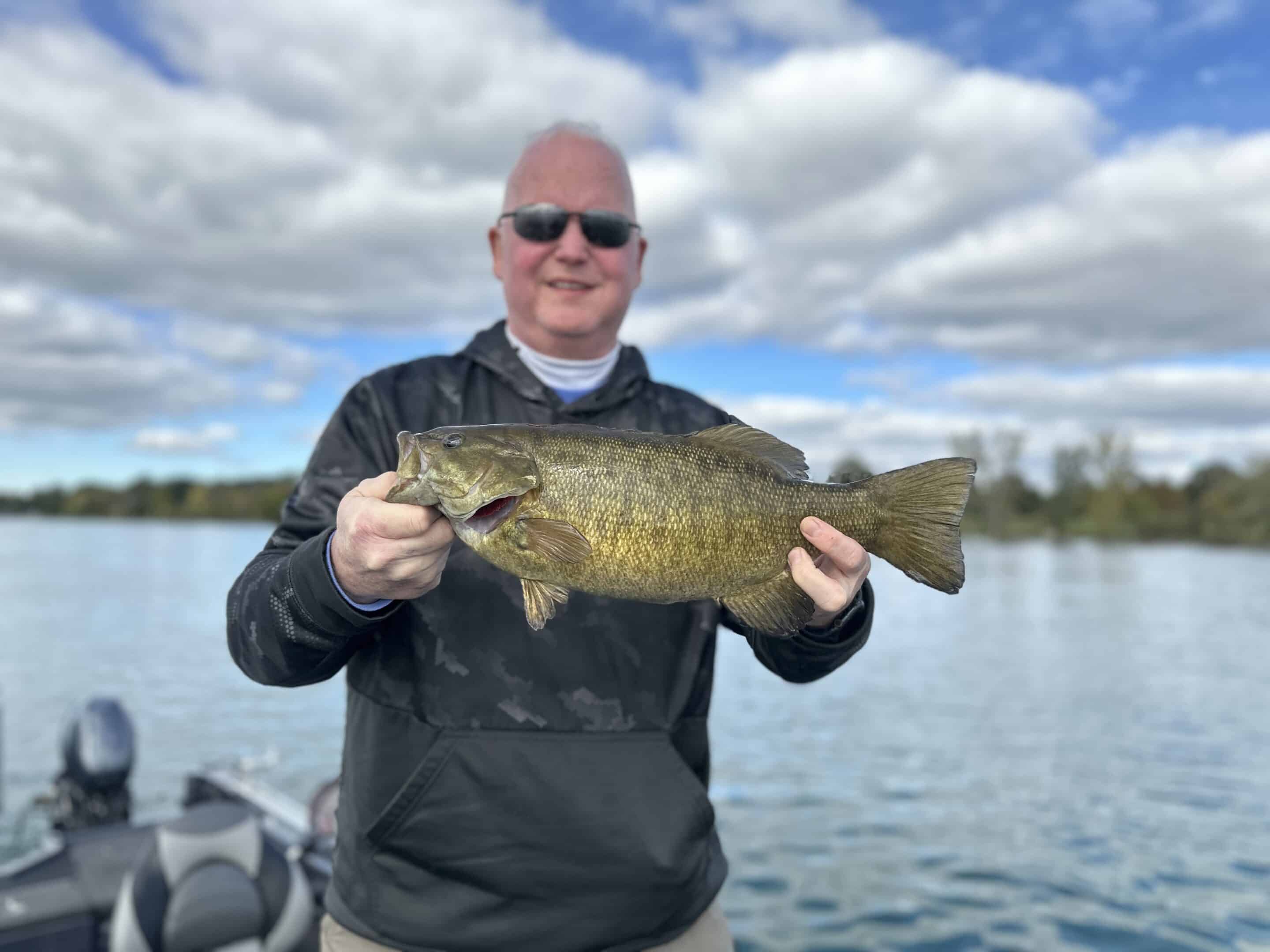 Saturday – big wind, cold temps, and lots of rain led me to reschedule my trip. 
Sunday – Was supposed to be a N wind all day, but it shifted to a violent NW.  NW winds are the worst in our neck of the woods as they make a mess out of everything and difficult to drift just about anywhere in the river.  We made it out onto Erie in huge waves and did very well.  As it got bigger out there, we made our way back into the river and poked around a few spots where we could make a drift happen.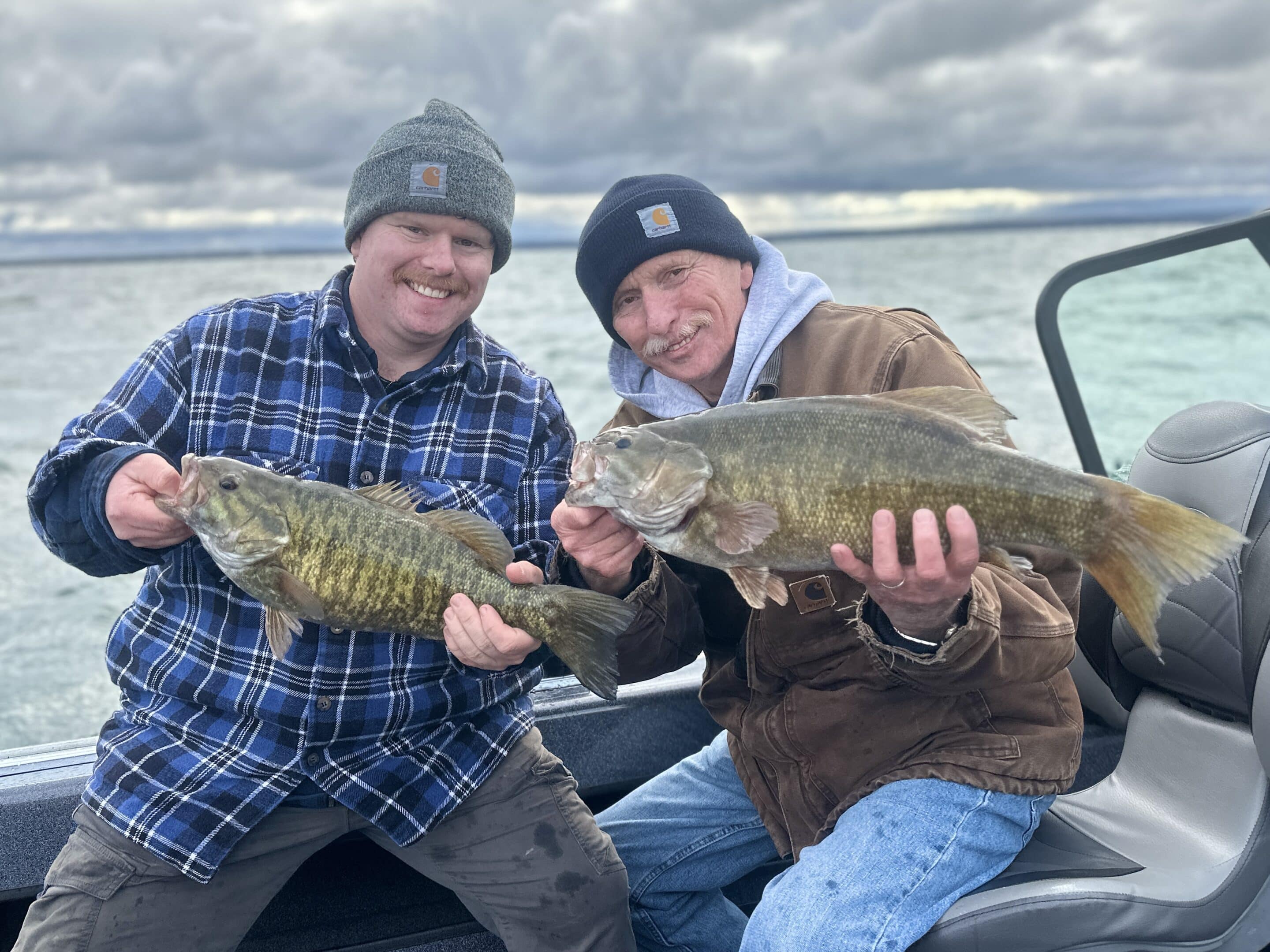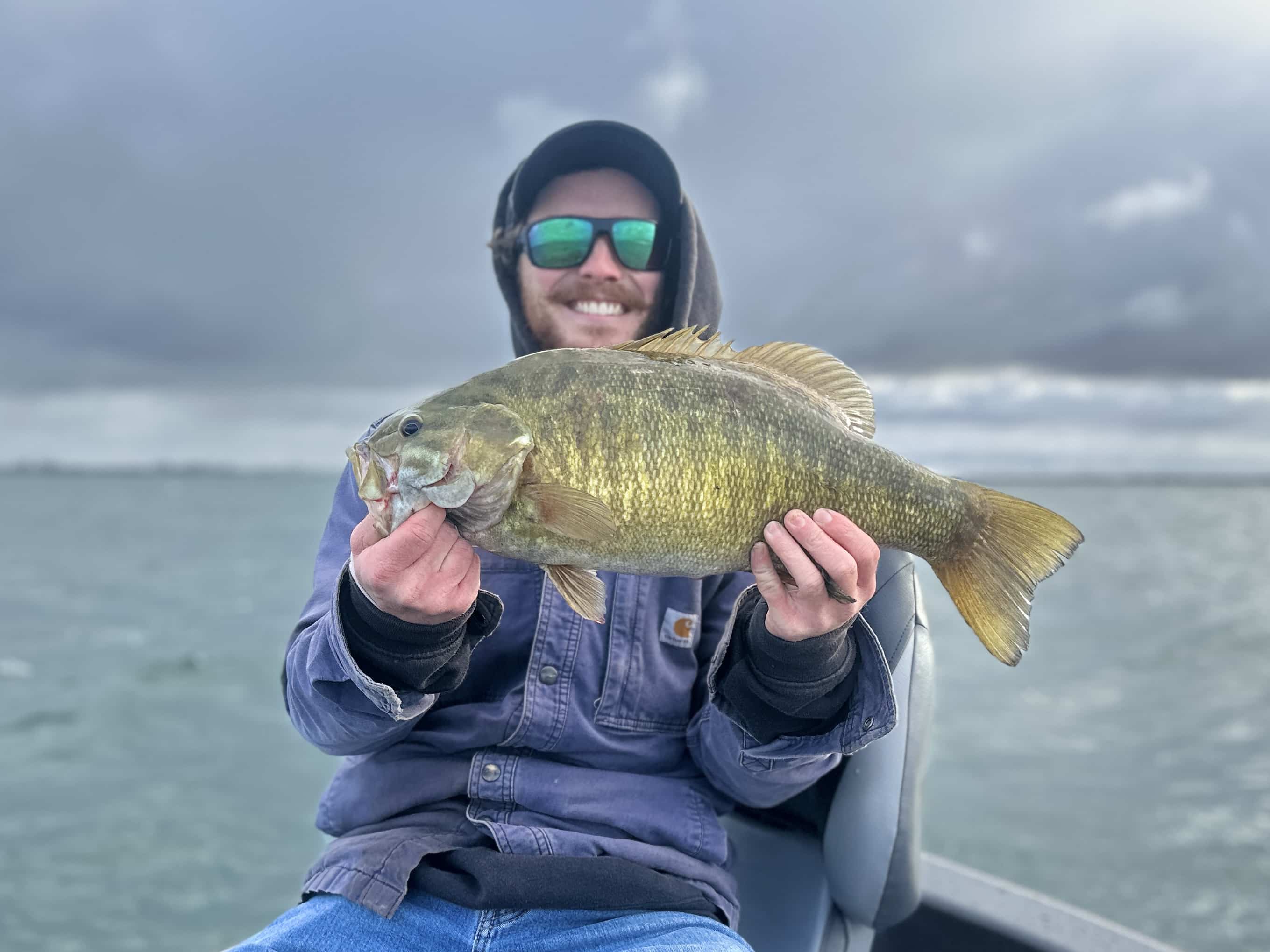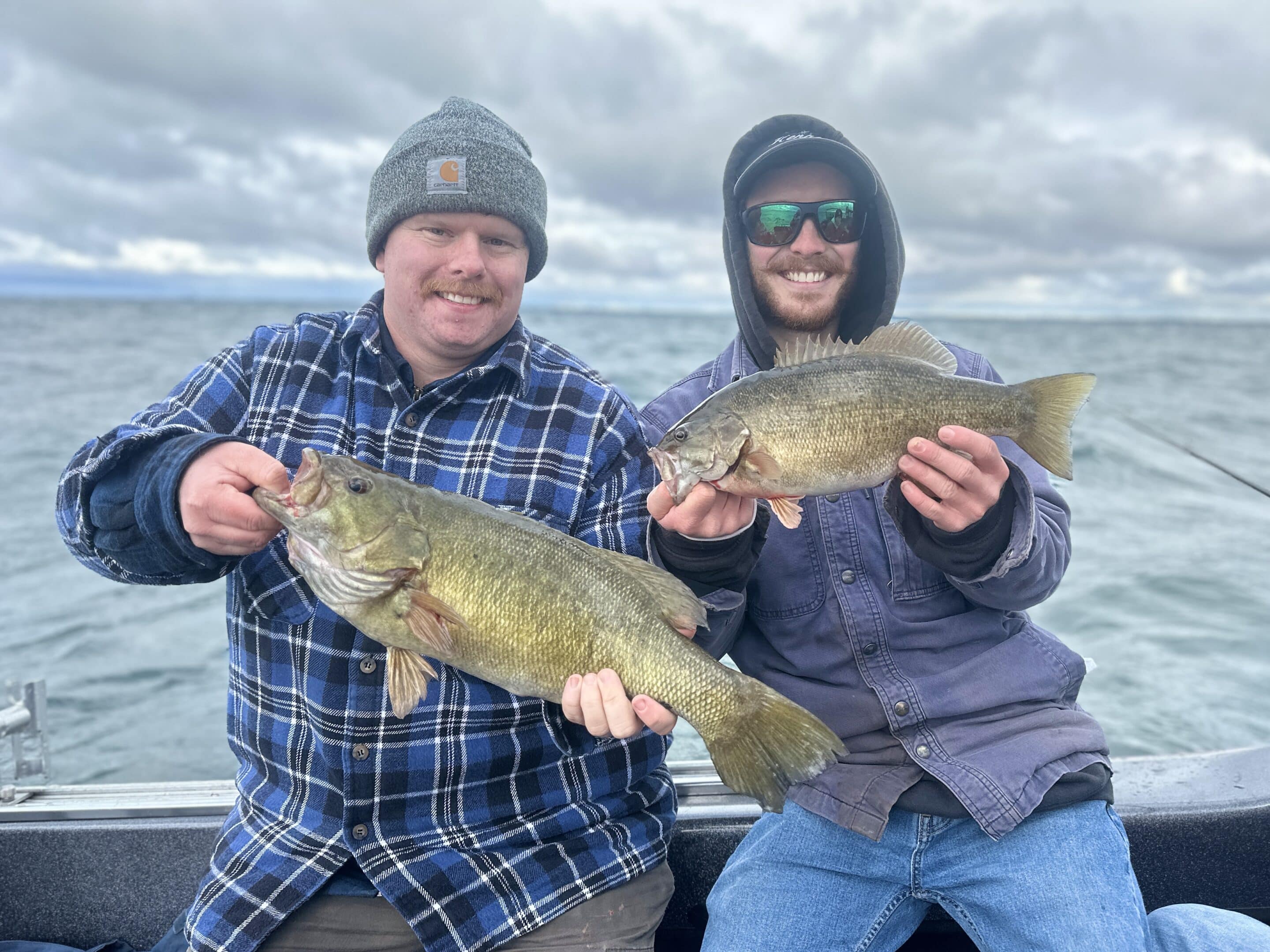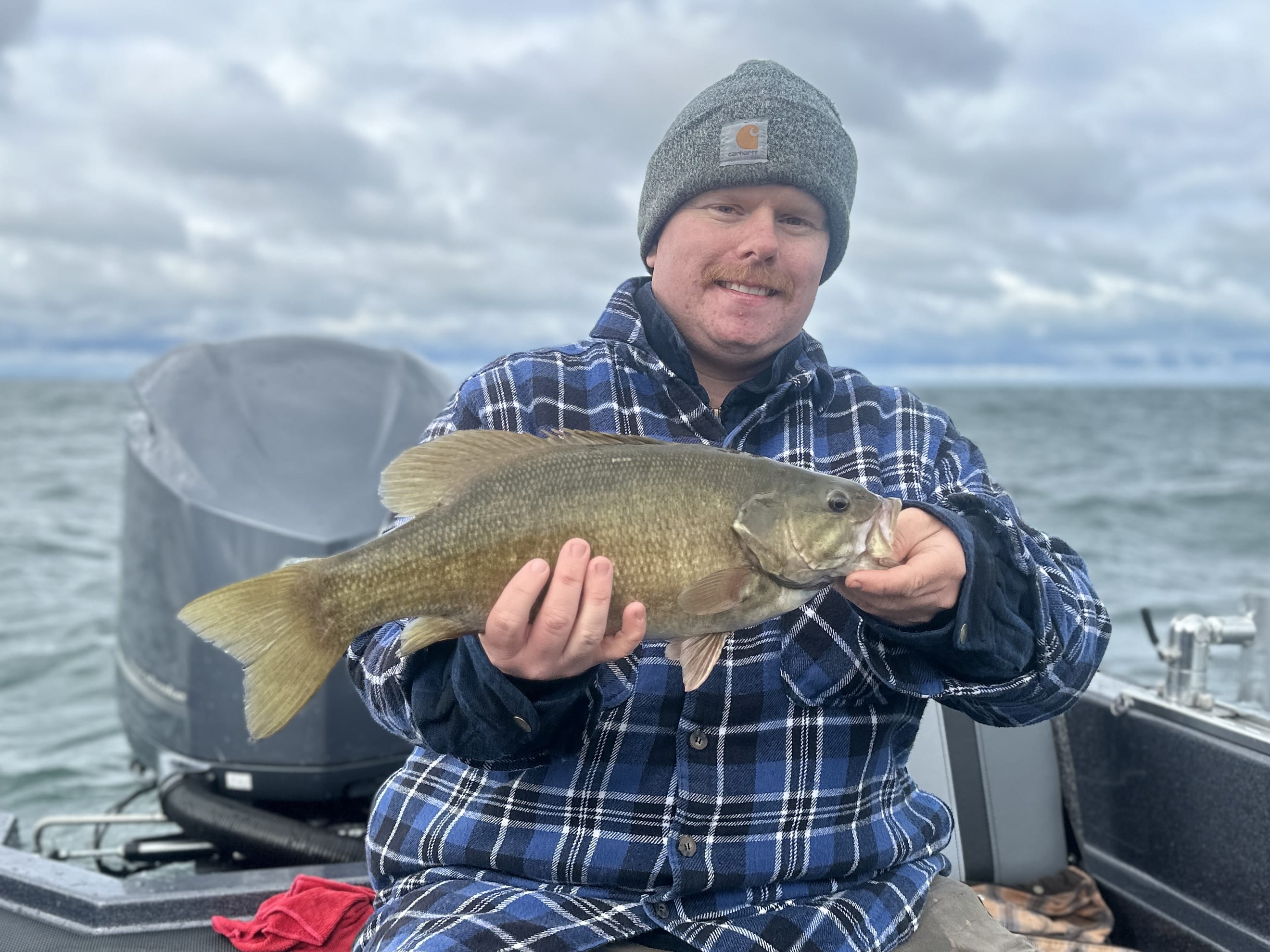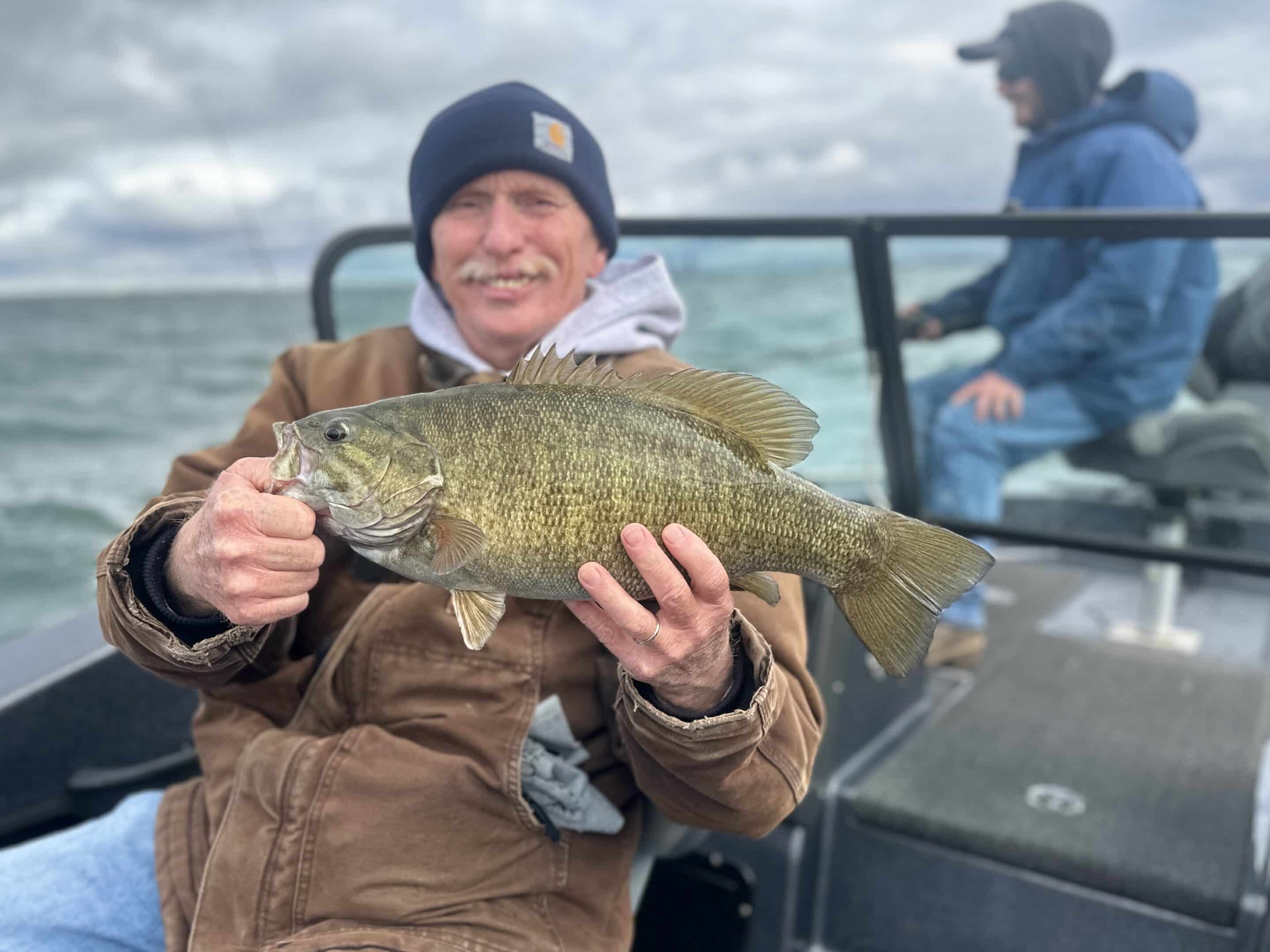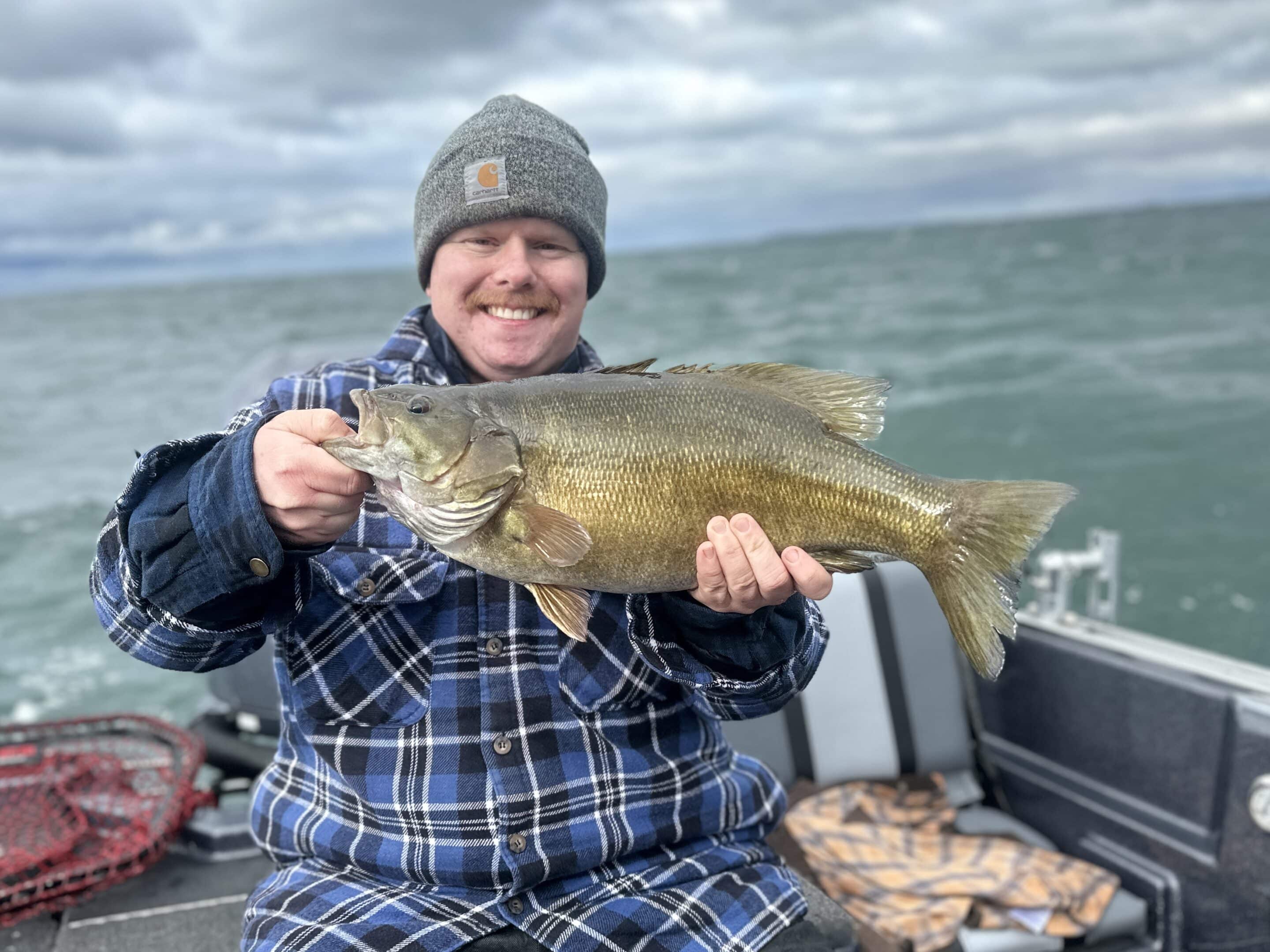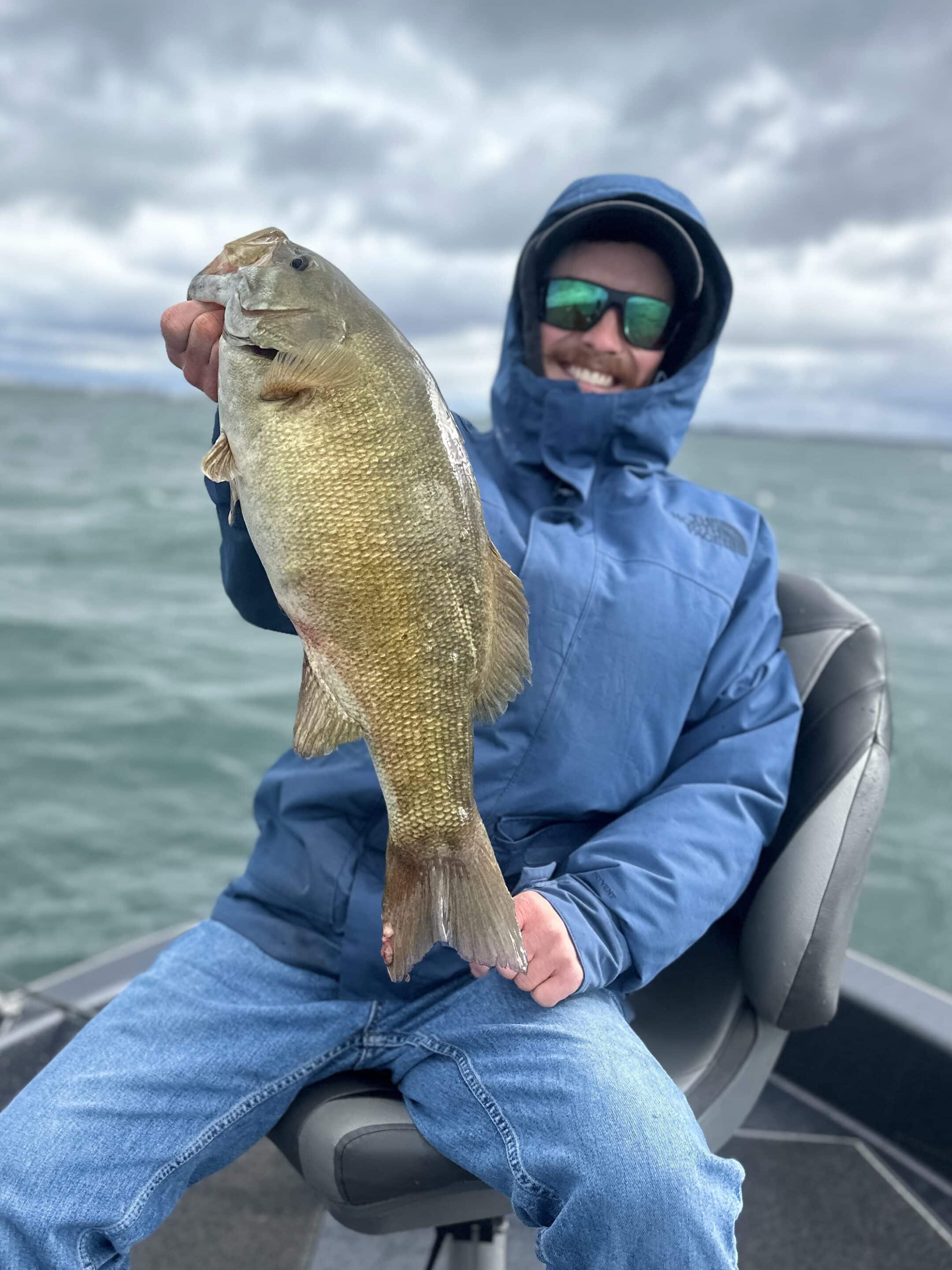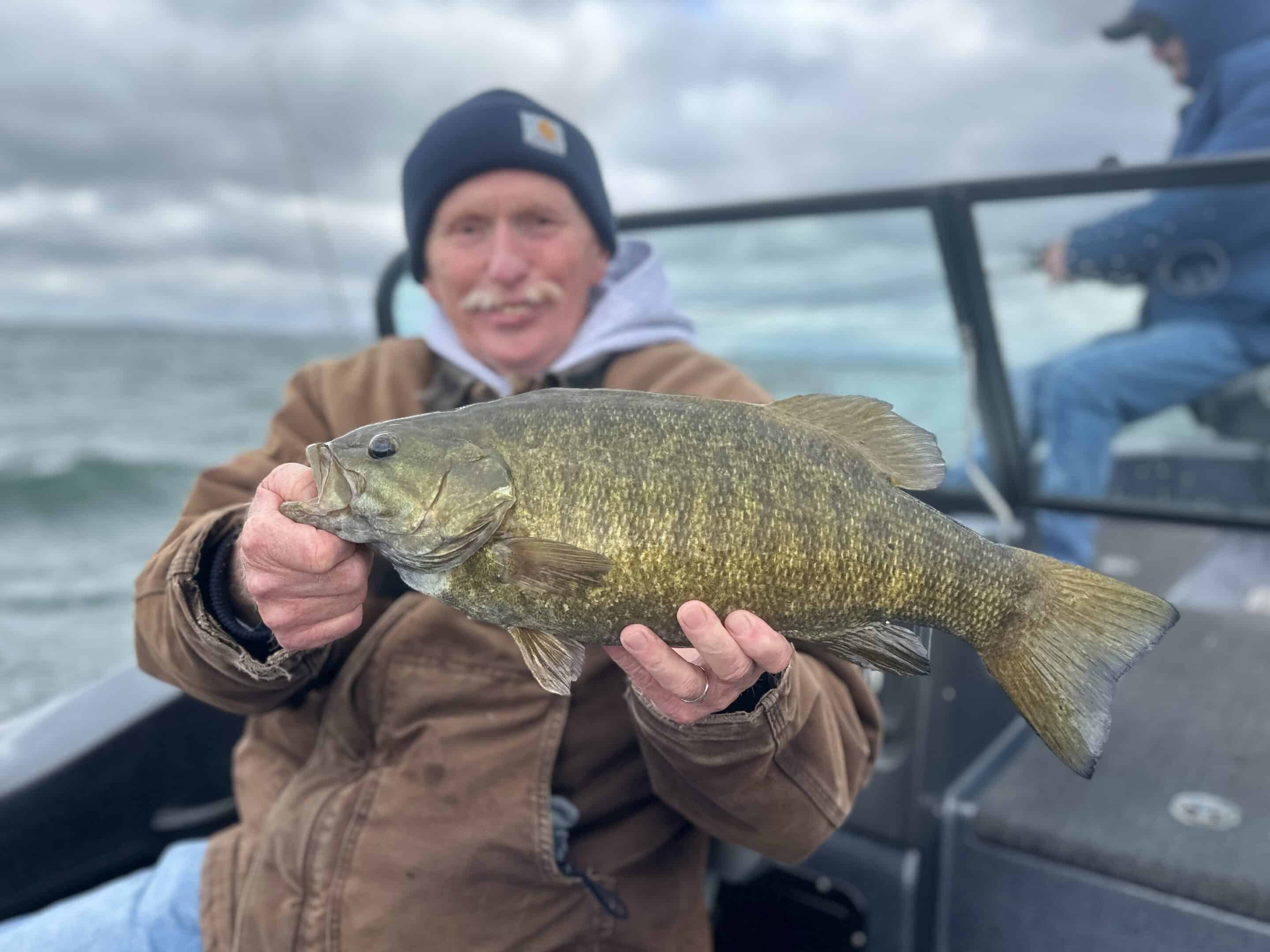 Seasonal Assessment/General Observations
On the Conditions
As I mentioned in the introduction, fall weather finally arrived this past week.  In the matter of a few days, Lake Erie water temperatures went from 71 degrees to 63 degrees (as of this writing).  That's a huge drop, bringing temperatures in line with historical averages.  Fish behavior changed accordingly.
Smallmouth Bass
I don't know why this occurs, but it does every year.  As the water temperatures drop, smallmouth bass assemble in larger and larger groups.  In the weeks leading up to this report, I could fish long stretches of water, both in the river and the lakes, and have a steady bite.  Now, those zones are much tighter, and the population of fish is much denser.  For example – there are certain, very specific spots, that will almost always produce a bite every time you pass them.  Get too far away from that "spot" – nothing.
Although the temperatures dropped, it's still warm enough to make structure the dominant source of food for smallmouth.  Gobies and crawfish are still readily available and will continue to be so until water temperatures drop into the 40s.  Accordingly, I spent most of my time fishing structure this past week.  However, compared to previous weeks, I saw a lot of schooling bait around and the bass are getting after it.  I poked around some deep-water zones this past week – gravel piles mostly – and boated some bigs that threw up what looked like smelt.
One final observation – go big – it'll pay off.  The drop in temperature has the bass willing to eat giant baits with reckless abandon.  This is the time of year when I drag around big live baits like suckers as well as swim baits up to 5" long.  Sure, they're called "small"mouth bass, but you'd be surprised by what they try to fit in that "little" mouth.
King Salmon
I alluded to this in the introduction, as well as in last week's report – I experimented with a king salmon program and took an "L" this past week.  Actually, I "experimented" with this program last year.  We had such a good time and consistent enough action that I was confident enough to book a few days doing it this year.   I was far better prepared and hopeful that we'd be even more successful.  It didn't work out that way.
For one, there weren't many fish in the deep-water areas of the Lake Ontario tributaries that we fished.  There were plenty of fish at the dams but very few making their way upstream or resting in the deep holes where catching them from the boat was possible.  That crushed morale…but what could we do?  The weather was such that the tribs were the only option for a couple days, so we gave it a shot vs. staying inside.      
In last week's report, I predicted that the salmon run was close to peak and would likely be at peak population this week.  Having fished the tribs and the lower Niagara this past week, I have no idea if that's true.  If it is, the run is lackluster at best – even compared to previous, slow years.  I'm trying to be optimistic – I think my prediction was about 10 days off.  After the north and east winds the past couple of days, we'll find out soon enough. 
Buffalo NY Fishing Report – Forecast for 10/16/2023 – 10/22/2023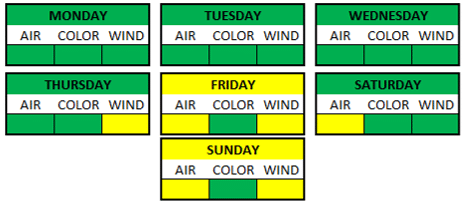 The forecast for this upcoming week is all over the place.  Wind, calm, rain, sun, cold, warmth – it's all on the docket if the predictions hold.  Most, if not all days will be fishable.  However, some of those big wind days will be big enough such that the Lakes will likely not be an option.  Thankfully, the river bite is getting better and better with each drop in temperature.    
All that churn in the environment is excellent news for the fishing.  Water temperatures will continue to fall, the smallmouth and walleye feeding frenzy will increase, numbers of kings should come up a little more, and we may even see a decent number of lake trout enter the system.    
As is always the case this time of year, I'll fish all the big water this upcoming week – from Erie to the Niagara to Ontario.  Devils Hole will see me again at least a couple times, but I'll spend most of my time fishing the big water whenever possible hunting for giant smallmouth bass and walleyes.  Stay tuned!
Stay healthy my friends – mentally and physically,
Ryan