Days on the Water: 6
Who we fished with: friends/clients
Where we fished:  Lake Erie, Upper Niagara, Lower Niagara, Lake Ontario tributaries
What we caught: smallmouth bass, walleyes, lake trout, brown trout, king salmon
Tactics: neds, swimbaits, crank baits, live bait (crawfish, minnows, skein)
Commentary for the Week of 10/17/2022 – 10/23/2022
Here's our latest Buffalo NY fishing report:   Although Mother Nature was particularly cruel this past week, we got creative and had an incredible time!  We explored some new water, put in work on some of the traditional haunts, and connected to some giants through it all.  Plus, the backdrop of peak fall foliage made for some incredible views.  Keep reading for more details.  
Episode 29 is live: Jordan and I provide a fishing report from this past week.  Similar to last week, if you're a local angler or a Great Lakes angler in general, pay attention to how I was able to spend so much time on the water this past week despite the challenges Mother Nature put in front of us.    We also discuss angling opportunities for the upcoming week.    The deeper discussion gets into how to remain creative (or try to get yourself there) when your schedule/workload keeps you focused on the daily grind.     
Daily Conditions Analysis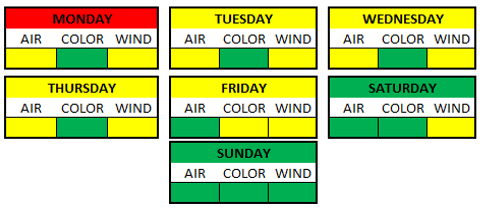 Monday – rain and big wind.  Had a father and young kids on the schedule – didn't want that to be their first charter experience.  Cancelled the trip.
Tuesday – Fished a Lake Ontario tributary from the boat for the first time – mission success – caught king salmon.  Thanks to my bro Mike Trifiletti for the assist.
Wednesday – Casted crank baits for king salmon in Devils Hole.  Did very well and connected to some walleyes as well.
Thursday – Returned to the Lake Ontario trib we fished on Tuesday.  Another solid outing.  Less fish boated but more activity.
Friday – Casted crank baits for king salmon in Devils Hole.  Boated 1 king, dropped a big buck, and had a couple eats.  Connected to some nice walleyes in the process.  Went bass fishing afterwards – super stained water, plus wind – slow bite.    
Saturday – Covered water on the Lower Niagara.  Dropped a monster king in Devils Hole.  Boated some big walleyes too.  Moved down river – got into an incredible bass bite and caught a bonus laker and brown trout in the process.
Sunday – Fished Lake Erie for bass.  Got tough when we lost the wind but we made it work and ended up having an incredible day.  
Seasonal Assessment/General Observations
The fall pattern is in full effect.  The king salmon run is on the wane but there are more than a few non-zombie fish around.  Lake trout, steelhead, and a few brown trout are entering the system.  The smallmouth bass are on the feed and getting bigger by the day.  It's been incredible – making a decision about what to do for the day is tough.
Until today, Lake Erie had been too big to fish for over 10 days.  By too big to fish I mean 8'+ waves were a daily occurrence.  This muddied up the river…well…that and the crazy amount of rain we received.  Bottom line, western NY was messy, so I broke convention and tried something new.  It was a success.  If I had hit it about a week earlier, it would have been magical.  Lesson learned. 
Quick side note about stained water – if there are kings in the system and the water is muddy, the bite will be excellent.  By muddy I mean around 2′ of visibility.  I don't know what it is, but the kings love smashing crankbaits in stained water.  I picked up on this years ago, gave that pattern a break the past couple of years due to small returns of fish, but returned to it this past week because options were limited.  That pattern continues to hold true. 
I didn't get to do much smallmouth bass fishing this past week because Lake Erie was too big and the lower was super dirty and often wind/rain exposed.  I managed 2, excellent sessions (Saturday and Sunday/today) and noticed that the fall pattern is cranking.  By the fall pattern I mean the fished are focused on bigger baits.  Many threw up gizzard shad during the fight – big ones too.  Go big and you'll be rewarded accordingly.    
Looking Forward to the Week of 10/24/2022 – 10/30/2022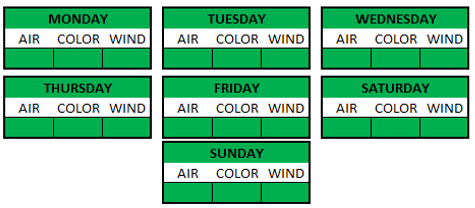 Fishing Forecast for Next Week
This upcoming week looks…stable.  Calm, warm days are supposed to dominate the front half of the week followed by a drop in temps and a mild boost to the breeze.  Bottom line, every day looks fishable and I'll be out there daily.  
The trout bite on the lower is starting to heat up so I'll undoubtedly be spending some time down there.  However, Lake Erie is calling me.  She's been so hostile lately – she wants to make amends with some biggie smalls.  Decisions…decisions.  I guess I'll split the week 50/50 and see what happens.  We live in an awesome place!  
If you want to experience this first-hand instead of reading about it, give me a call. Availability is limited but I'm sure I can find you a spot if you call soon.
Stay healthy my friends – mentally and physically,
Ryan
Tap any image below to swipe through the gallery.