Commentary for the Week of 10/24/2022 – 10/30/2022
Here's our latest Buffalo NY fishing report:  This past week was gorgeous – warmth, then a proper fall chill, then back to warmth again, little precipitation, mild breezes throughout. Although a couple of mornings were pretty damn cold, every day on the water left us feeling refreshed and well fished. Action was rarely consistent – it often came in fits followed by long lulls. However, we landed giants daily and everyone got to experience the magic of the fall here in the Buffalo Niagara Region.  Keep scrolling for more details.        
Episode 31 is live:  Jordan and I provide a report about this past week as well as a forecast for this upcoming week.  Our deeper discussion gets into ways to avoid burnout/balancing life on land vs life on the water.        
Daily Conditions Analysis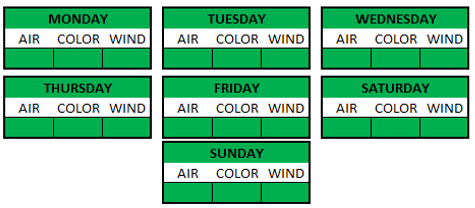 Monday – Fished the lower Niagara.  Dropped a king.  Boated many lakers.  Had a good bite for bass for a bit then a N breeze kicked in and it dropped off.
Tuesday – Fished Lake Erie for bass.  Windless day.  Had to get on the trolling motor to get any movement.  Picky bite – it'd be good for a little bit then die off.
Wednesday – Fished the Lower Niagara.  Caught a king salmon and a walleye early.  Moved downriver – boated a few lake trout.  Moved downstream further and caught some biggie smalls.  Rain and wind moved in mid-day – we opted to call it early.
Thursday – Fished the Lower Niagara.  Caught a few lake trout.  Moved downriver – slight NW winds made the drifts borderline doable.  We caught fish but it was picky.  Moved back upriver and kept trout fishing.
Friday – Fished Lake Erie for smallmouth bass.  We had a decent E wind that kept us moving at a good pace.  Took a long time to find fish and when we did, it would be good for a drift or 2 then the action would die off.  Not sure what's going on down there – are they responding to pressure or was it just picky for some reason?  Either way, we boated a few giants as well as enough smaller fish to keep us engaged.
Saturday –  Fished the Lower Niagara.  Caught a few lake trout in the crowd – there were easily over 30 boats fishing Artpark alone.  Moved downriver – fished for smallmouth bass.  Caught them but it was slow.  Moved back upriver and got back into the trout bite after the crowds cleared.
Sunday –  Fished the Lower Niagara.  Started off bassing – had a strong bite for a couple hours.  Landed a nice walleye in the mix and dropped a couple others.  Went upstream and fished for trout afterwards.
Seasonal Assessment/General Observations
This is day 13 for me – that's 13 days straight days of fishing – with more to come as the long-term forecast looks excellent.  It's been wonderful watching the fall pattern unfold with each passing day.  I found myself hoping for light breezes every day just to keep the foliage intact for a bit longer.  We're past peak color now, but the yellows and oranges are still popping, providing a beautiful backdrop for our time on the water.
For me, the scenery is a huge component of the experience this time of year.  To see things change so much, so quickly, is immensely captivating – it almost makes me feel like I'm in a different place.  Every year, I'm blown away by the show Mother Nature puts on for us – it's like daytime fireworks that fade VERY slowly.  I want to be immersed in it daily or I feel like I'm missing out.  Luckily, the weather lately has allowed that to happen.
As far as the fishing goes – it's fall, so it's awesome.  I mean, I've been hyping this period up for months now so it shouldn't be a surprise to you.  Here's a quick "by-species" breakdown:
Smallmouth Bass
The smallmouth bass bite has been good no matter the conditions, but as per usual, it's amazing when we have wind.  I've been finding them everywhere – almost like there's no pattern, which is frustrating.  They've been on sand/gravel in over 40′ of water AND on rocks in less than 20′ of water.  I've been starting near structure, doing long drifts until I find pockets of fish, and building brackets from there.  Sometimes it's a grind finding them, other times, you get lucky and find them right away.
The fish continue to want big baits.  Don't get me wrong, they'll eat small stuff too, but I've been getting far better numbers and size with bigger baits.  Many of the fish we've boated lately are throwing up gizzard shad so use that as a reference point.  There have been some large schools of shad around – both in the river and on Lake Erie.  Near daily, I've watched Bonaparte gulls working them from the sky and bass working them from below.  I'm betting a shad pattern crankbait would work well – but I haven't spent any time trying as I've been using swimbaits and live bait.  I don't experiment much this time of year as I love watching giant smallmouth eat big baits.  Still, maybe it's time to do some tinkering.
King Salmon
This will be brief – the run is far past peak.  Most, if not all the kings in the system are zombies at this point.  Bottom line, I'm sure many mud sharks are available to anglers walking the small, Lake Ontario tribs, but you'll likely find many more dead ones in your pursuit.  Still, if you're fishing the Niagara, it's continues to be worth it to cast a deep diving crankbait or spoon for a little while just to see what happens.
Trout
This too will be brief – they are in the system – lots of them – and everyone knows it.  Crowds are getting extreme.  Beads will catch fish if you decide to give it a shot.  Be prepared for a cultural event – don't expect privacy or a peaceful day.
Looking Forward to the Week of 10/31/2022 – 11/06/2022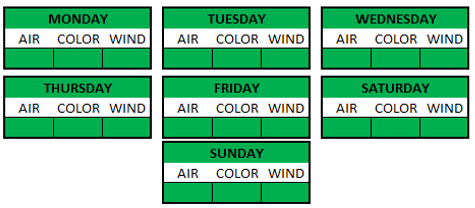 Fishing Forecast for Next Week
This upcoming week looks even better than this past week.  Once again, if the forecast holds, everyday will be fishable.  Lots of mild temps, south winds, and little to no precipitation.  I'll be out there daily.
Just like this past week, I'll spend time on both Lake Erie and the Lower Niagara.  Expect to see pictures of monster smallmouth bass and lake trout.  I'm hoping for more steelhead and brown trout on the Lower Niagara but it's a little early for them and the water is still a bit warm so I'm not very optimistic the numbers will be high.
If you want to experience this first-hand instead of reading about it, give me a call. Availability is limited but I'm sure I can find you a spot if you call soon.
Enjoy Halloween and stay healthy my friends – mentally and physically,
Ryan
Tap any image below to swipe through the gallery.