Buffalo NY Fishing Report – Observations from 11/06/2023 – 11/12/2023
Here's our latest Buffalo NY fishing report:  The forecast was off in our favor and we took full advantage of it chalking up all 7 days this past week.  Big winds made an appearance on a couple of days, but nothing so prohibitive as to keep us off the Niagara.  So, that's where we spent our time – going with the flow on the Lower.  It's peak fall fishing, my friends.  Life is good!  Keep reading for more details.
Days on the Water: 7
Who we fished with: friends/clients
Where we fished:  Lower Niagara, Lake Ontario
What we caught:  smallmouth bass, lake trout, brown trout, steelhead
Tactics: 3-way rig with live bait, beads, or plugs
Episode 68 of Two Angles on Angling:   We needed a personal day today so we didn't record a podcast – details will be forthcoming in our next episode.  In the meantime, catch up on previous episodes  https://podcasters.spotify.com/pod/show/two-angles-on-angling
Detailed Reporting/Daily Observations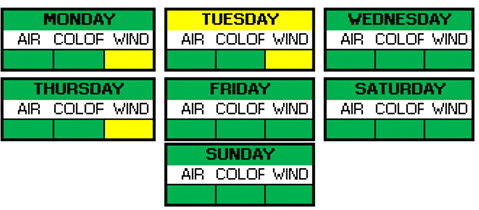 Monday – Fished Lake Ontario and the Lower Niagara.  This was day 2 of a 3 day trip with my new friends Jerry and Mark.  We focused on smallmough bass and brown trout.  The bass were on fire.  The browns were a bit picky.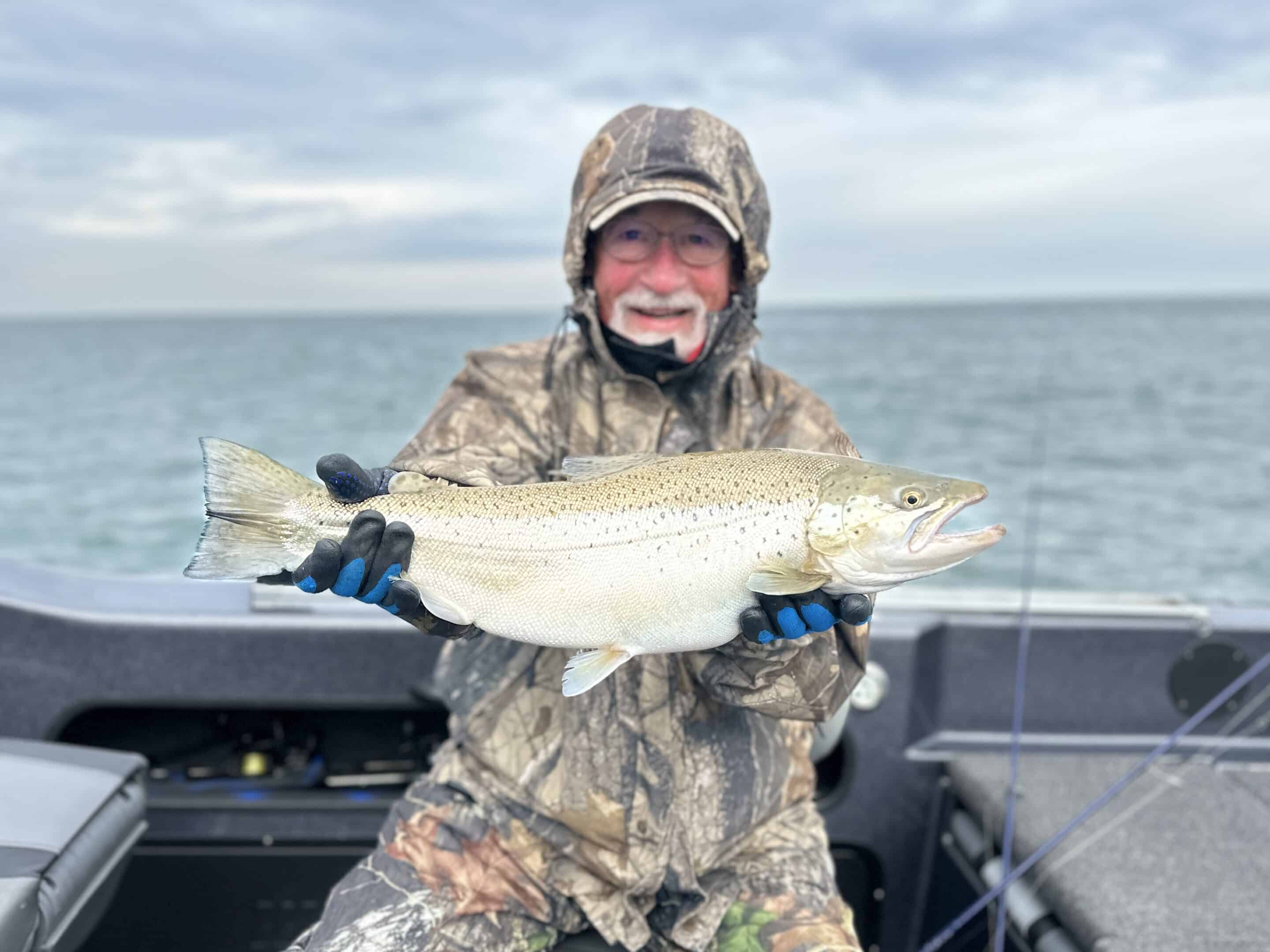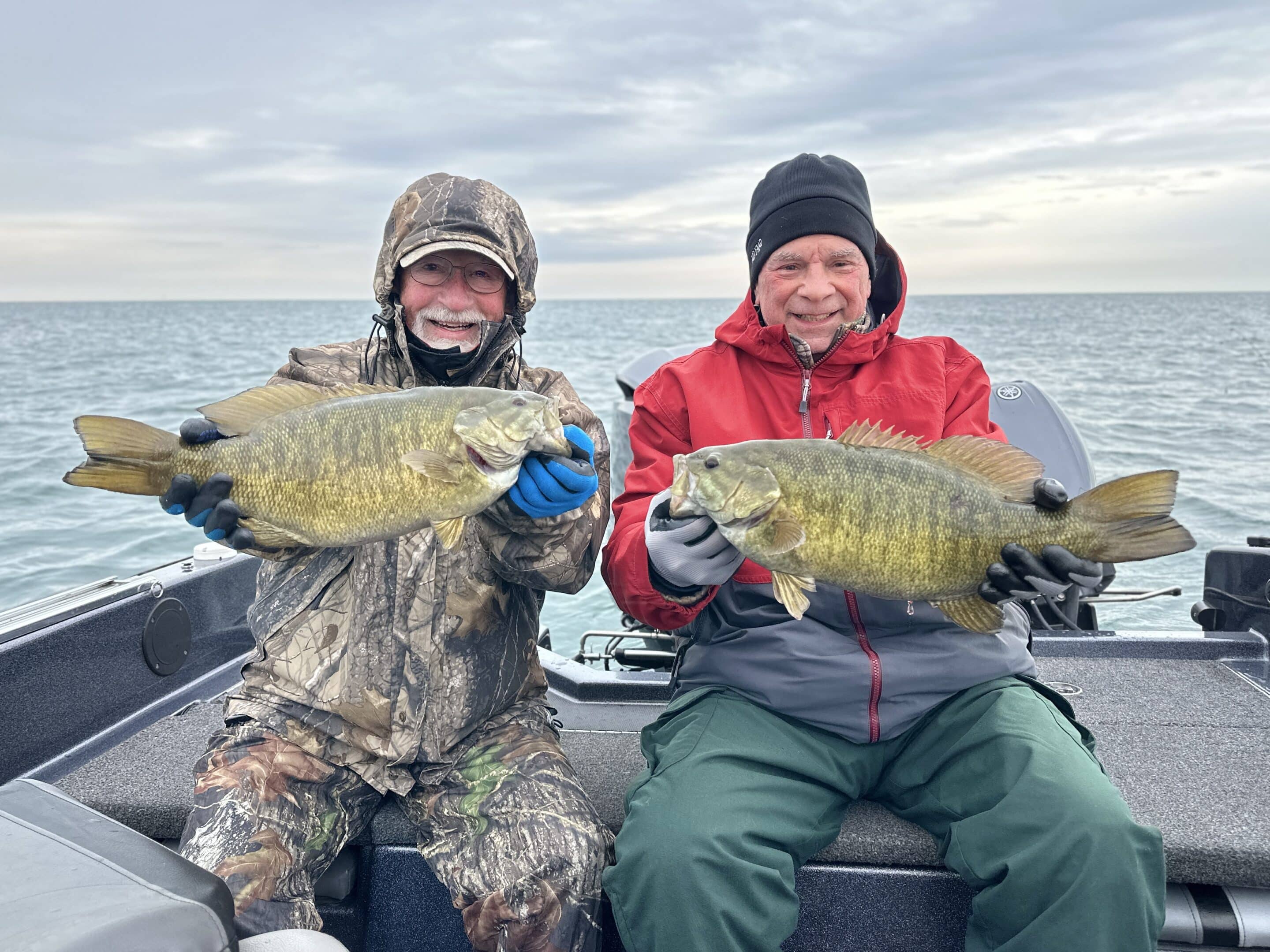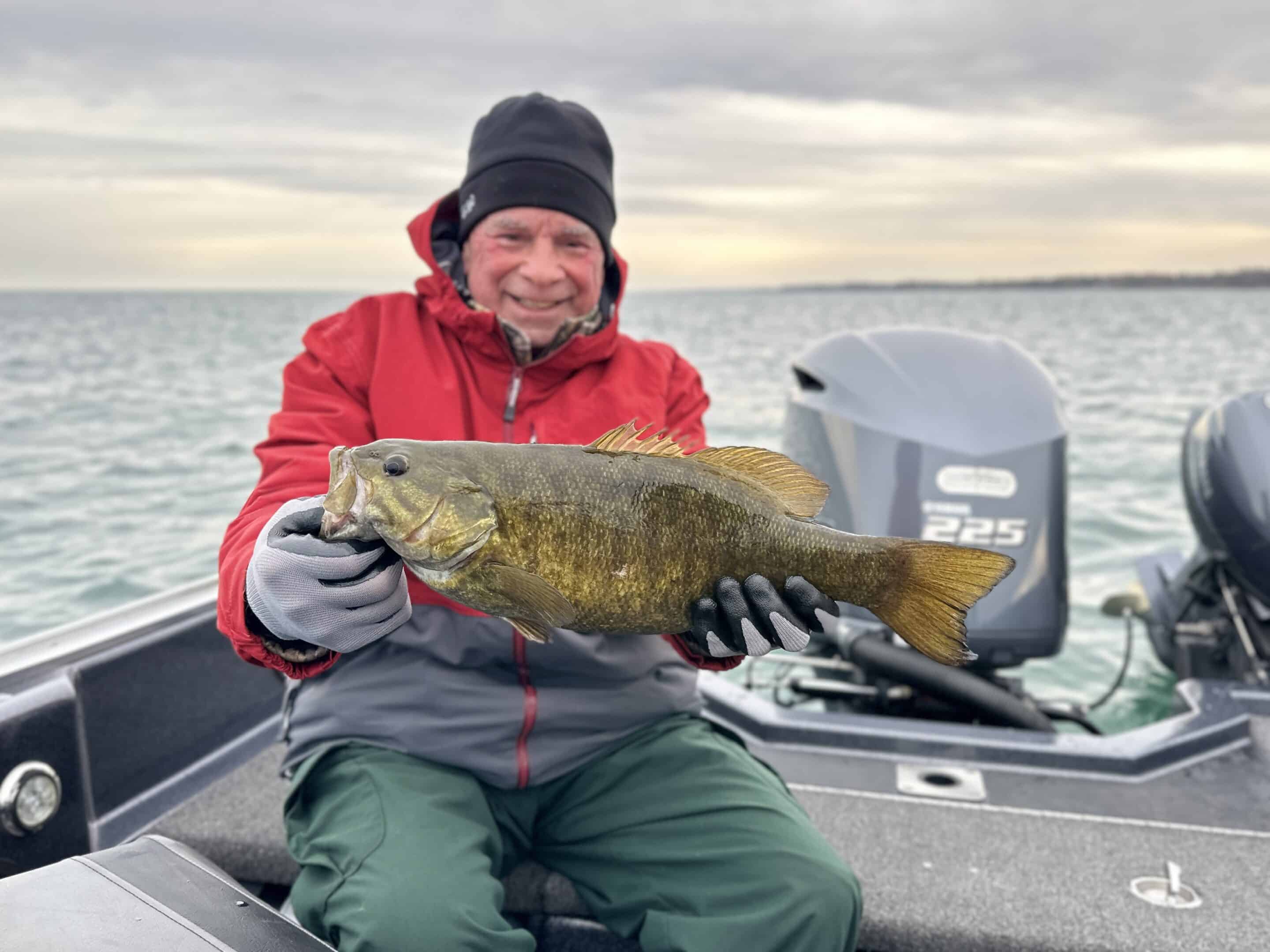 Tuesday – A big WNW kept Jerry, Mark, and I upriver on the Lower Niagara.  We focused on lakers and smallmouth bass.  Action was excellent.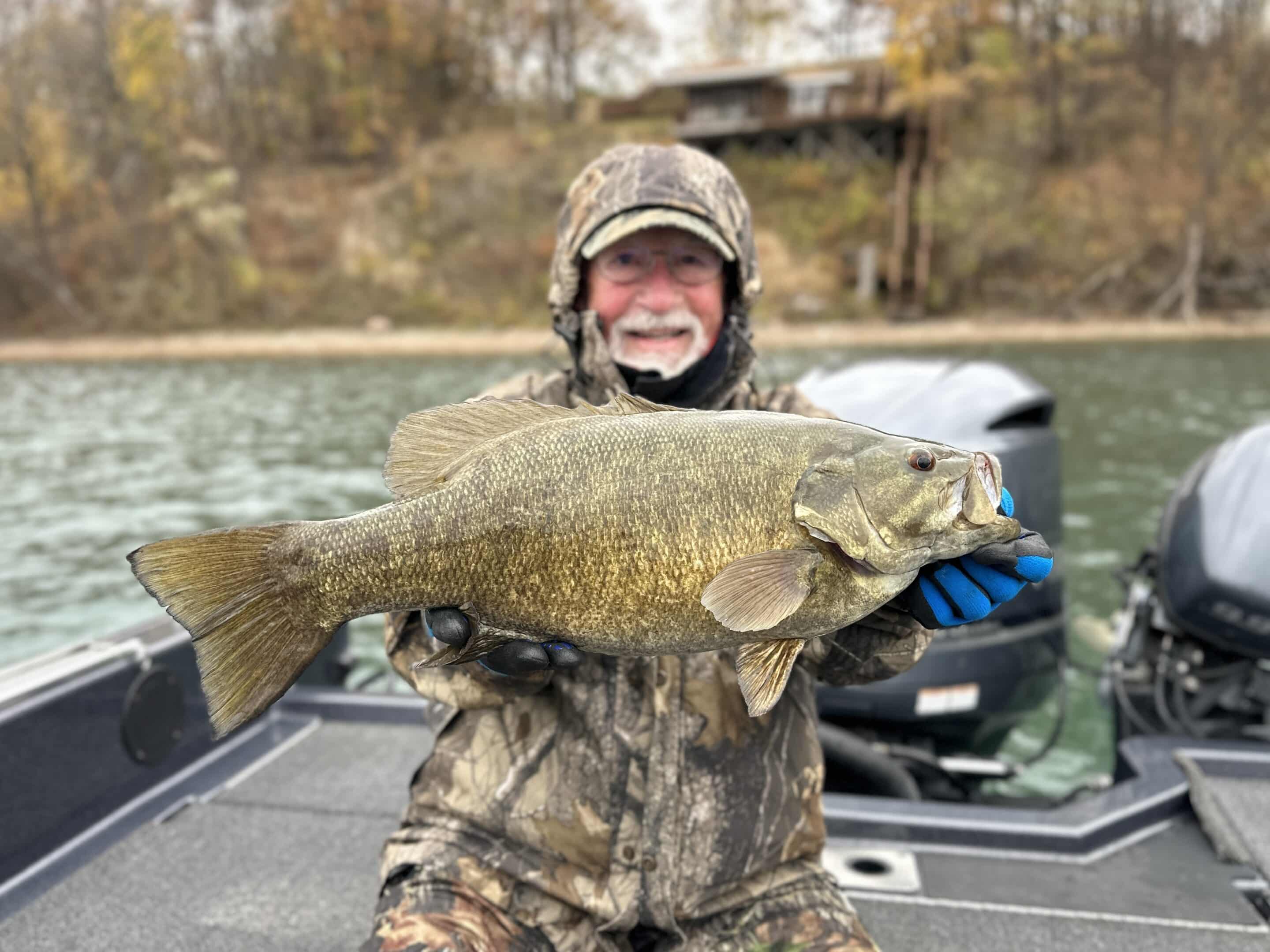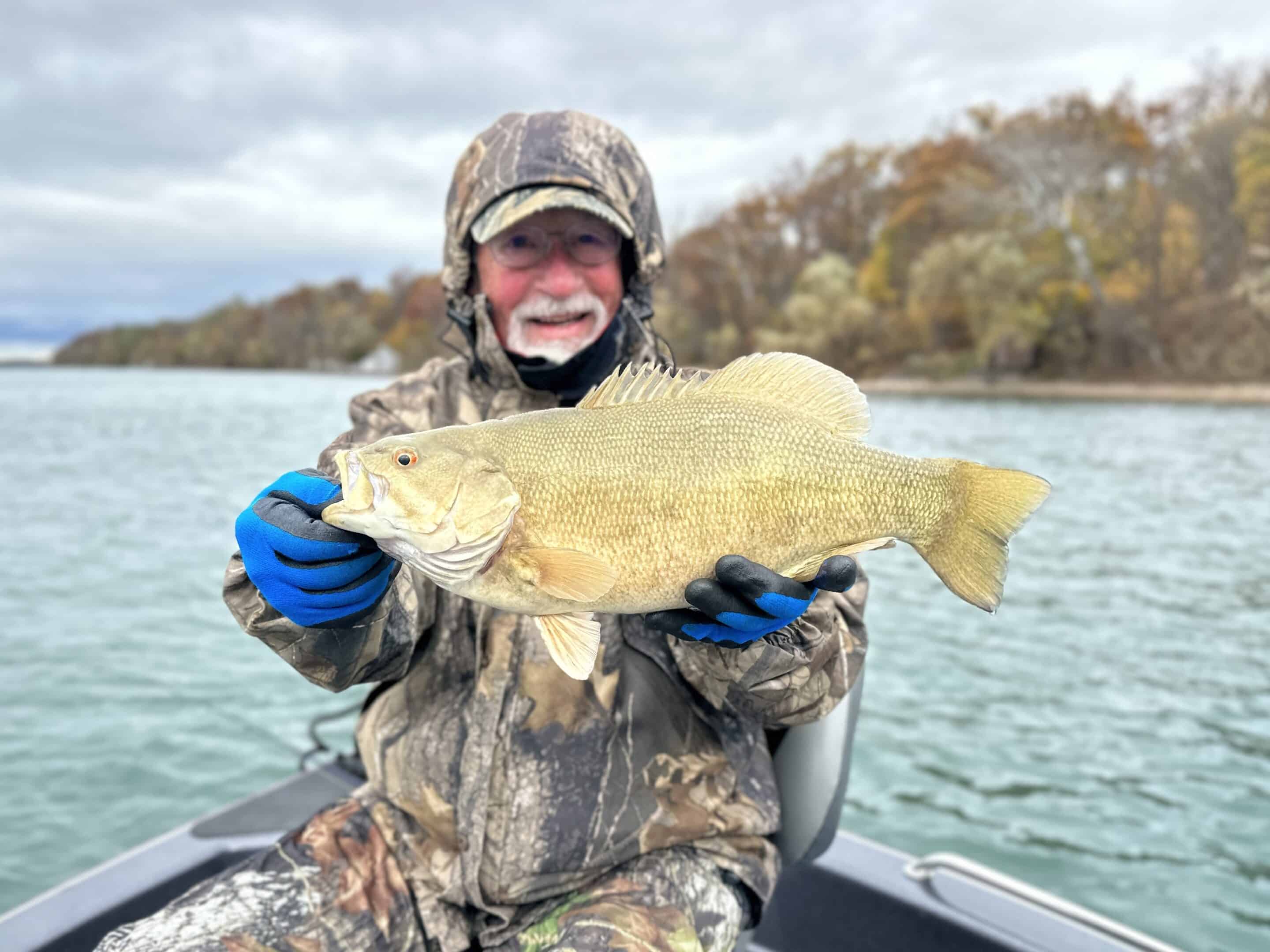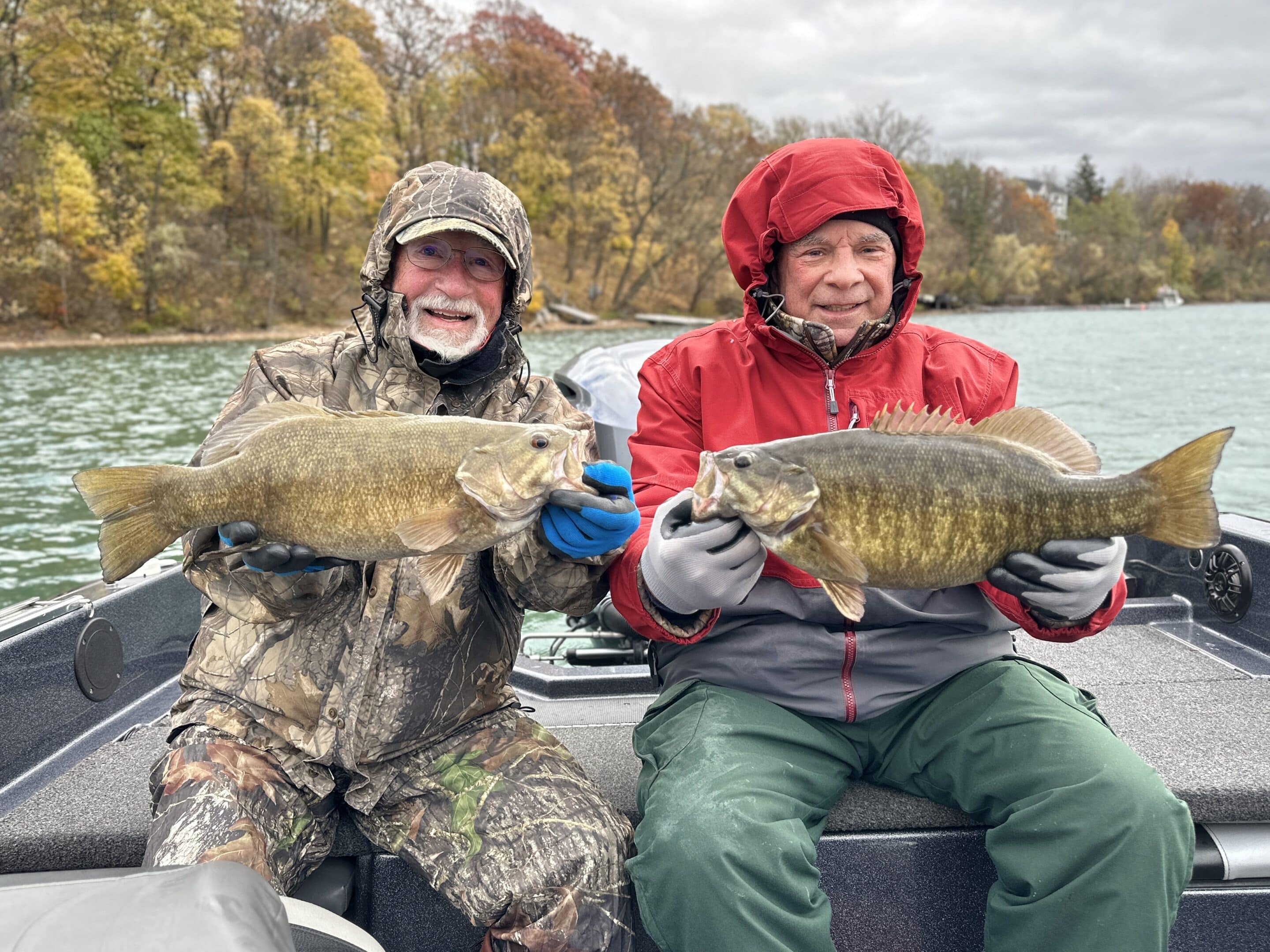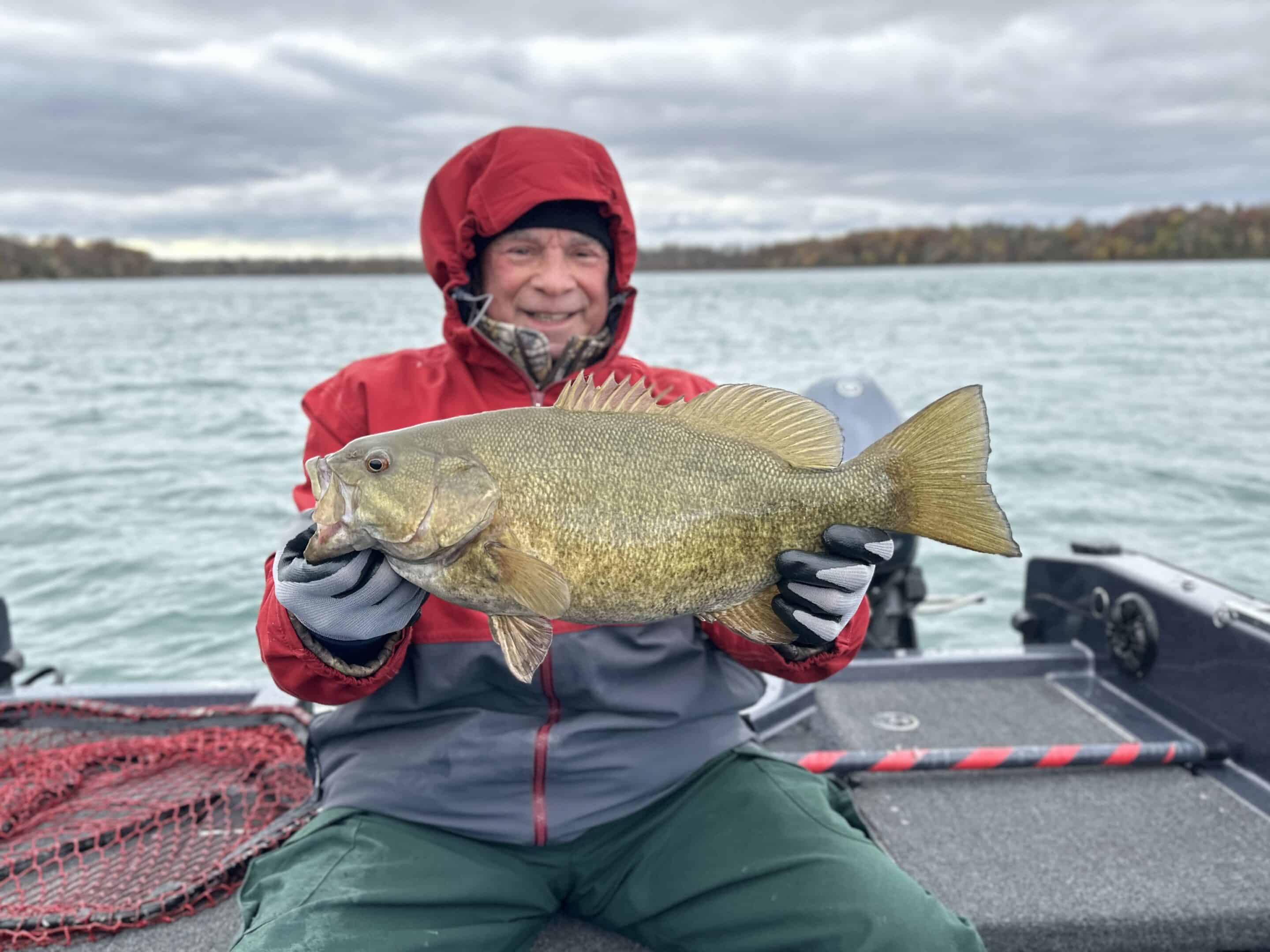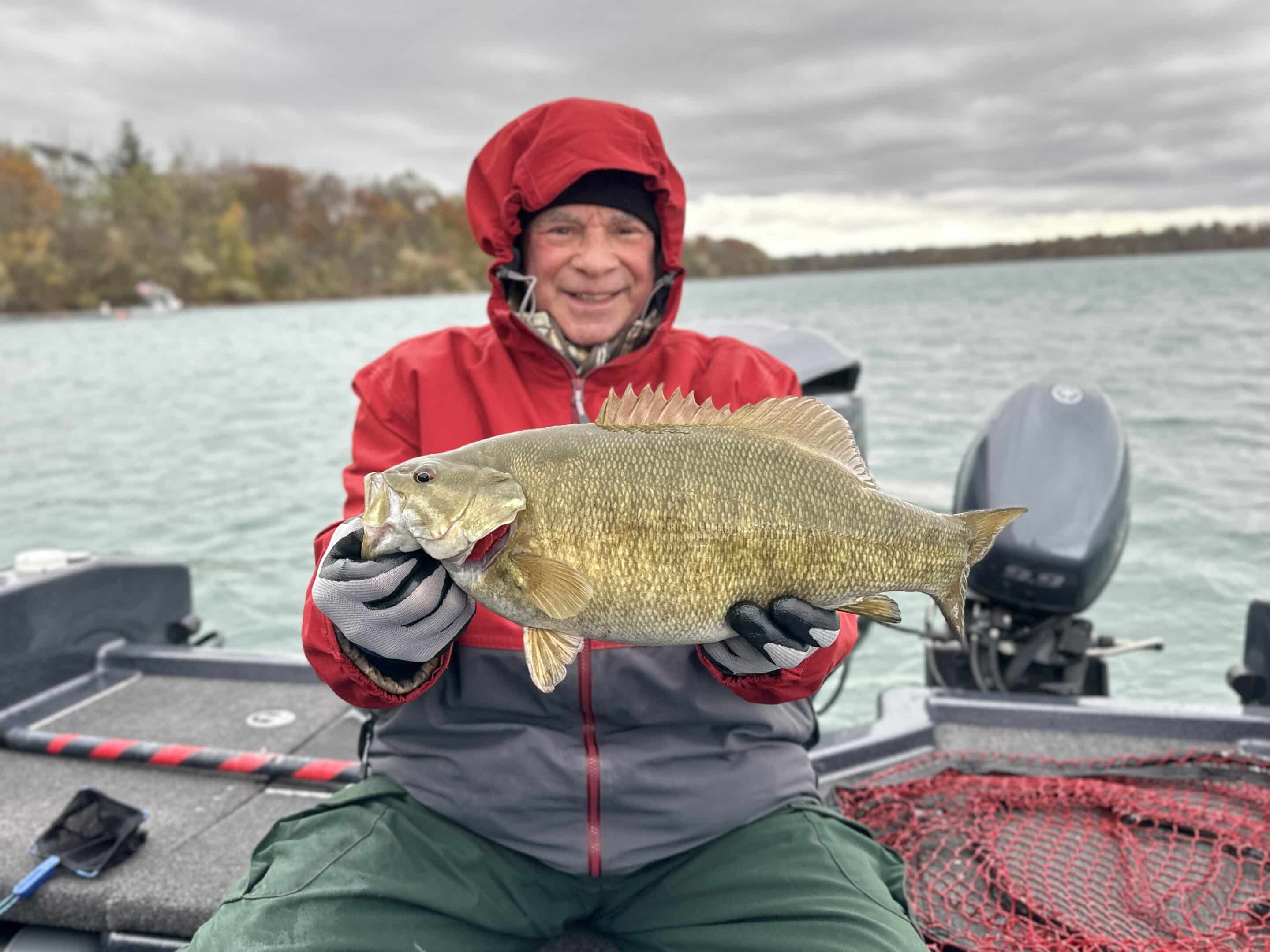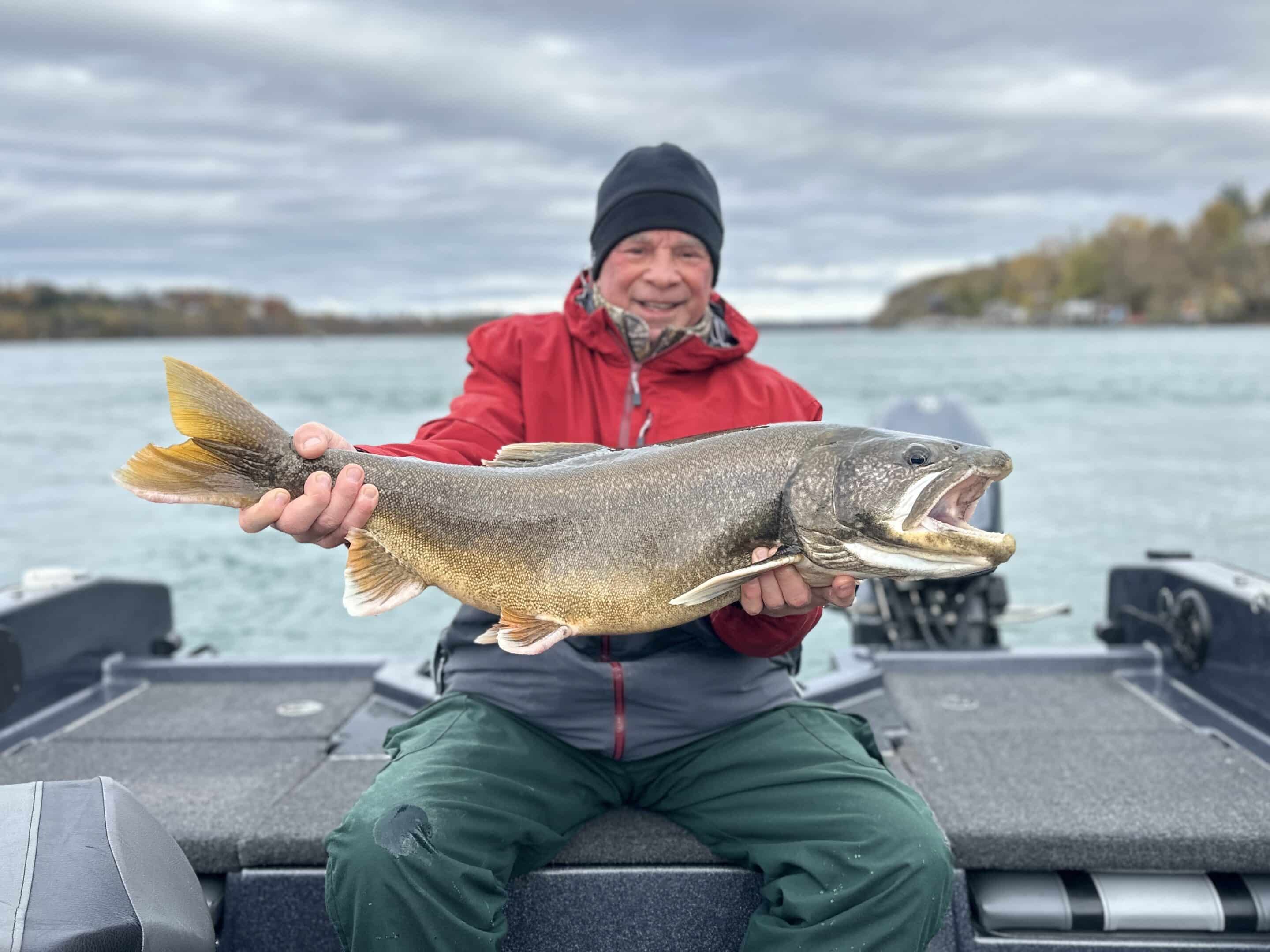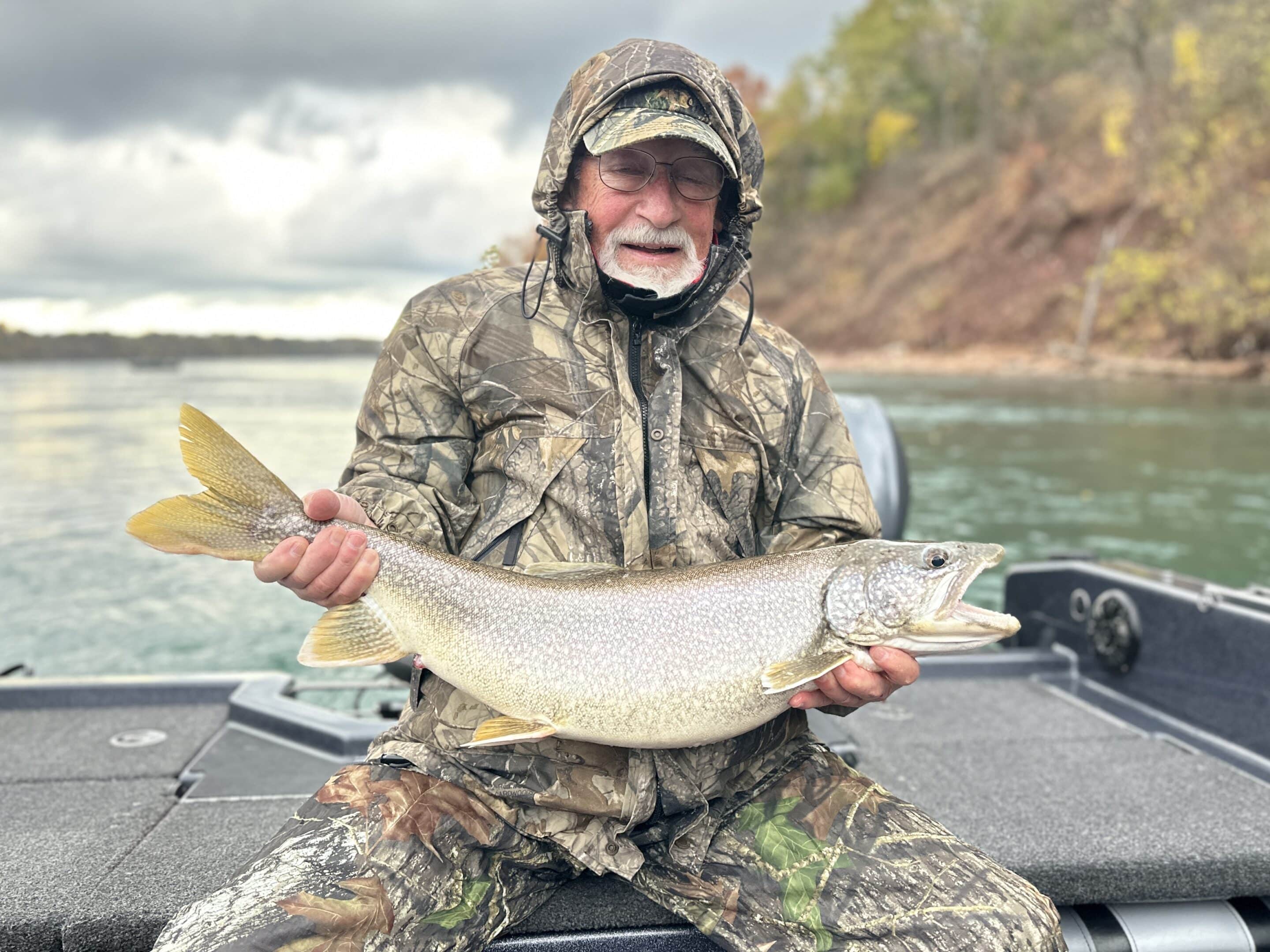 Wednesday – Did a short day on the lower Niagara.  It was bitter cold but the lakers cooperated.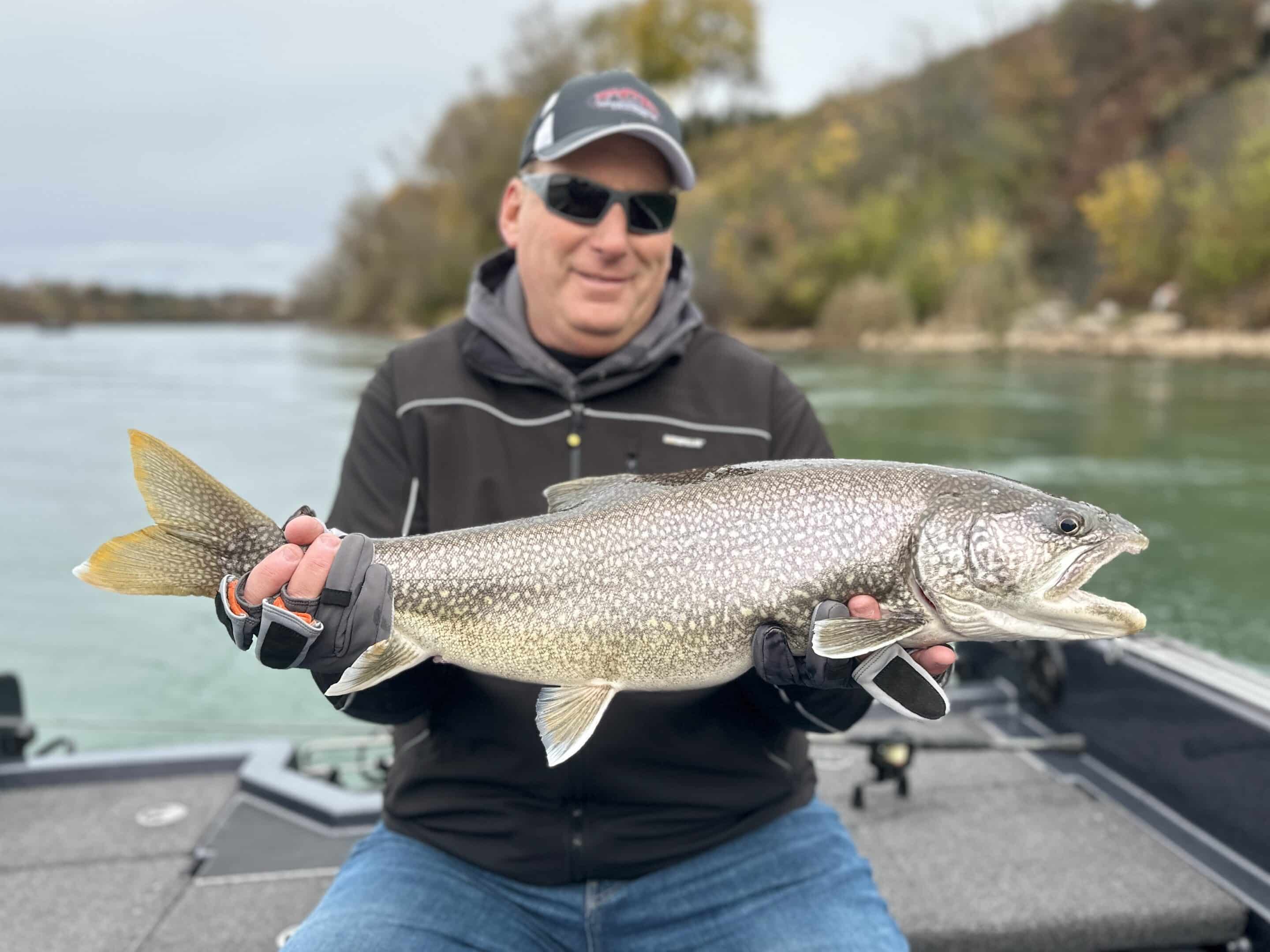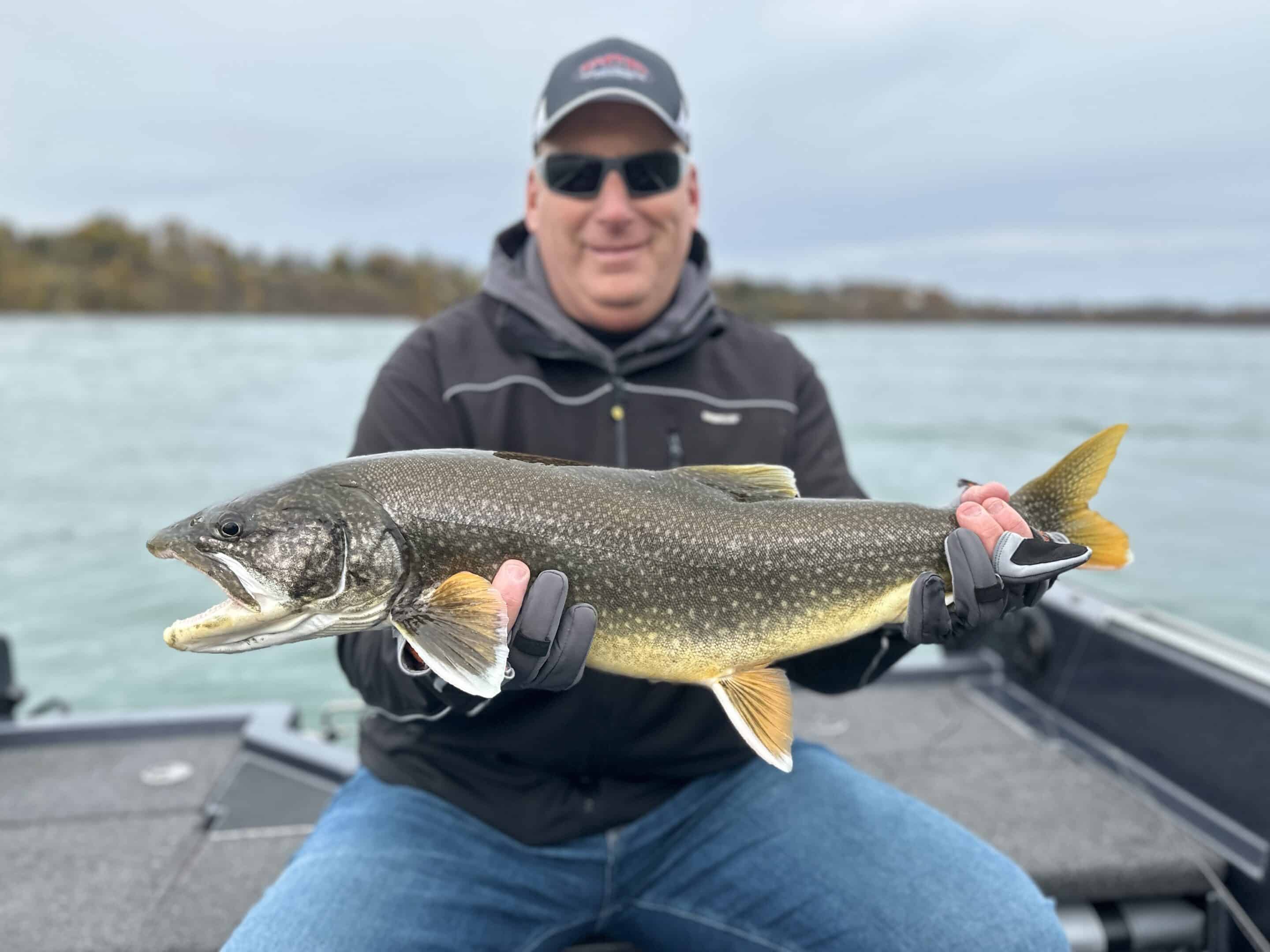 Thursday  – Had new clients that were keen to give the lower Niagara a try.  All picked up the techniques very quickly and in turn, they did incredibly well.  Very strong session.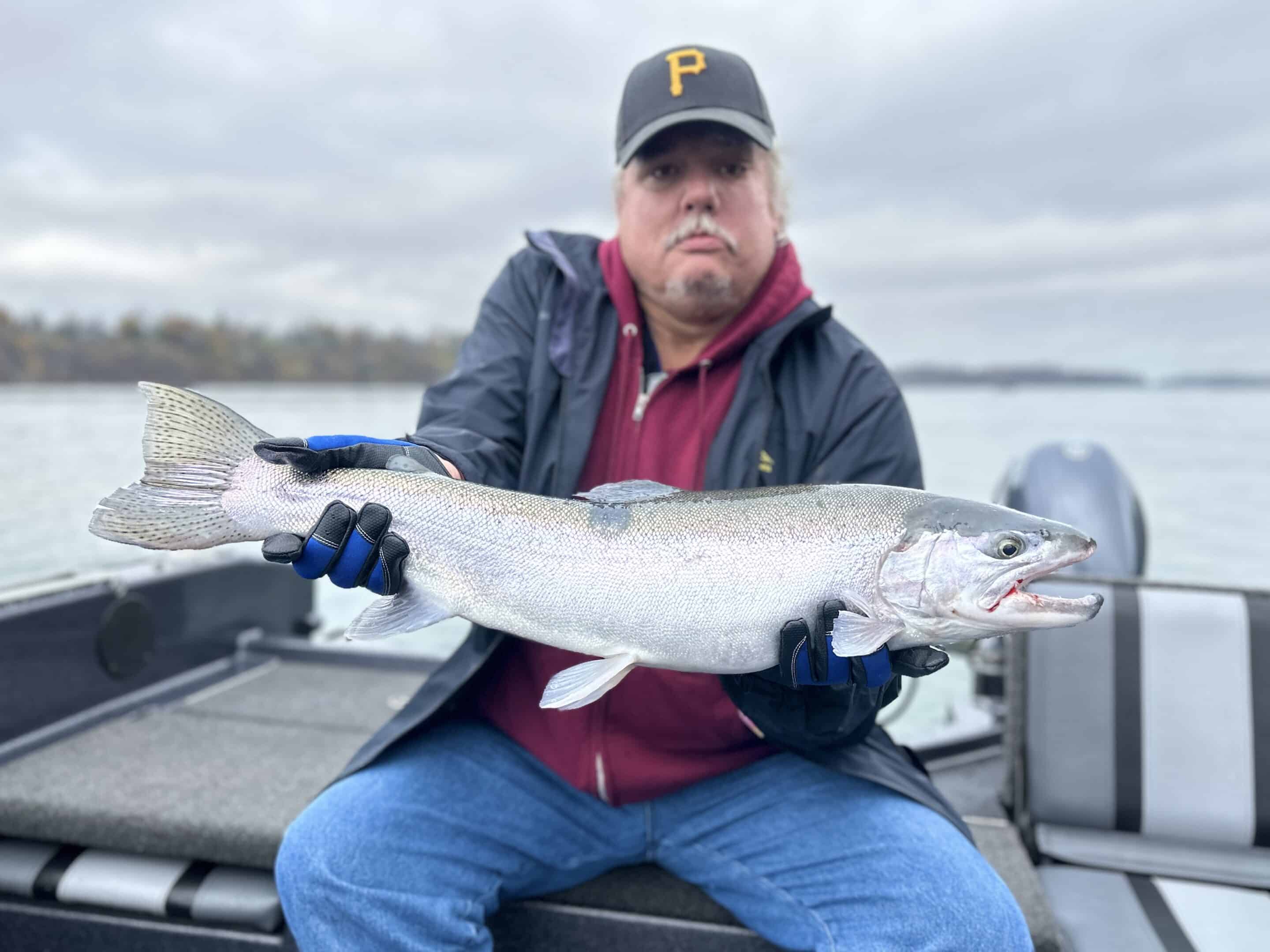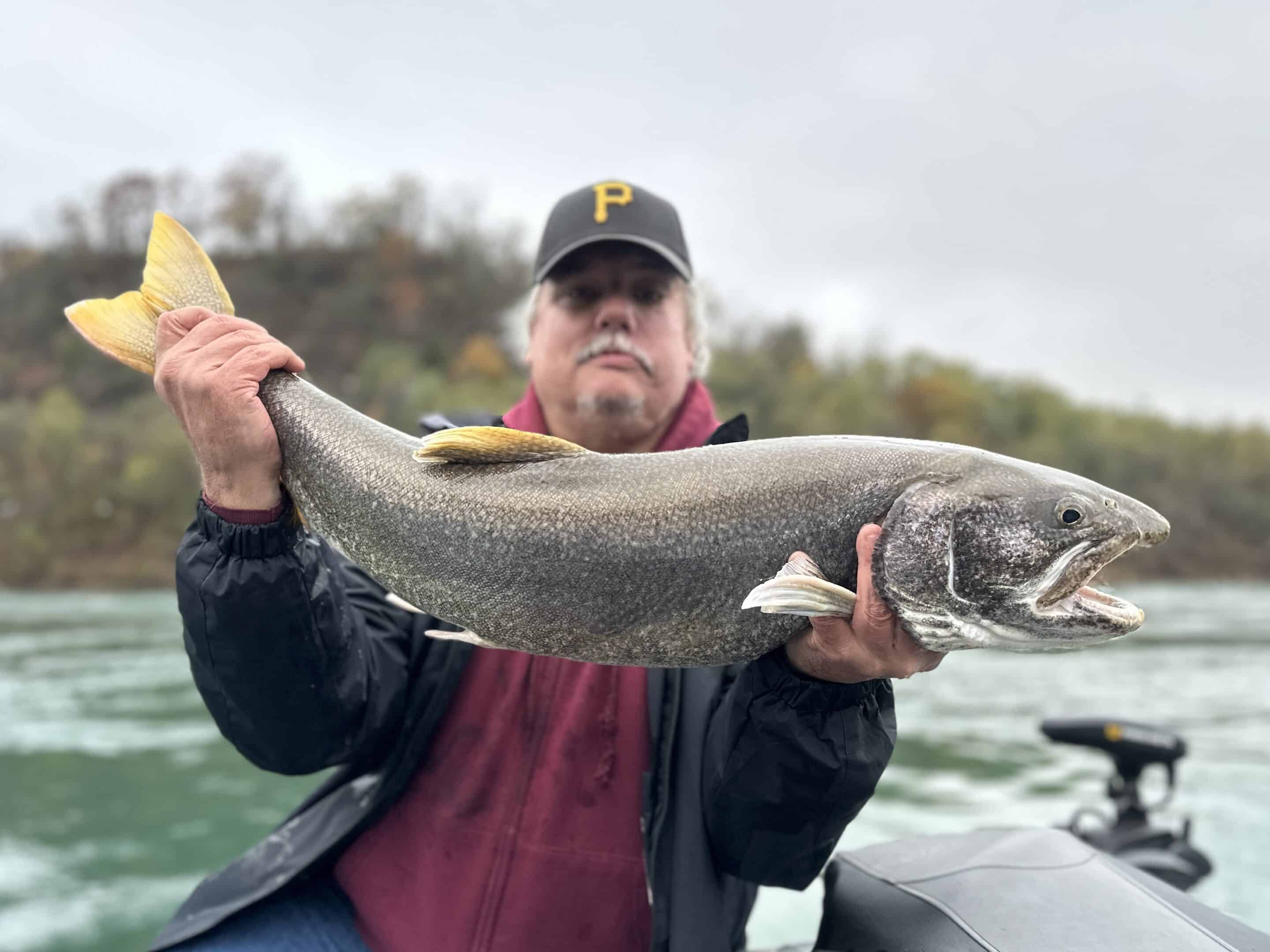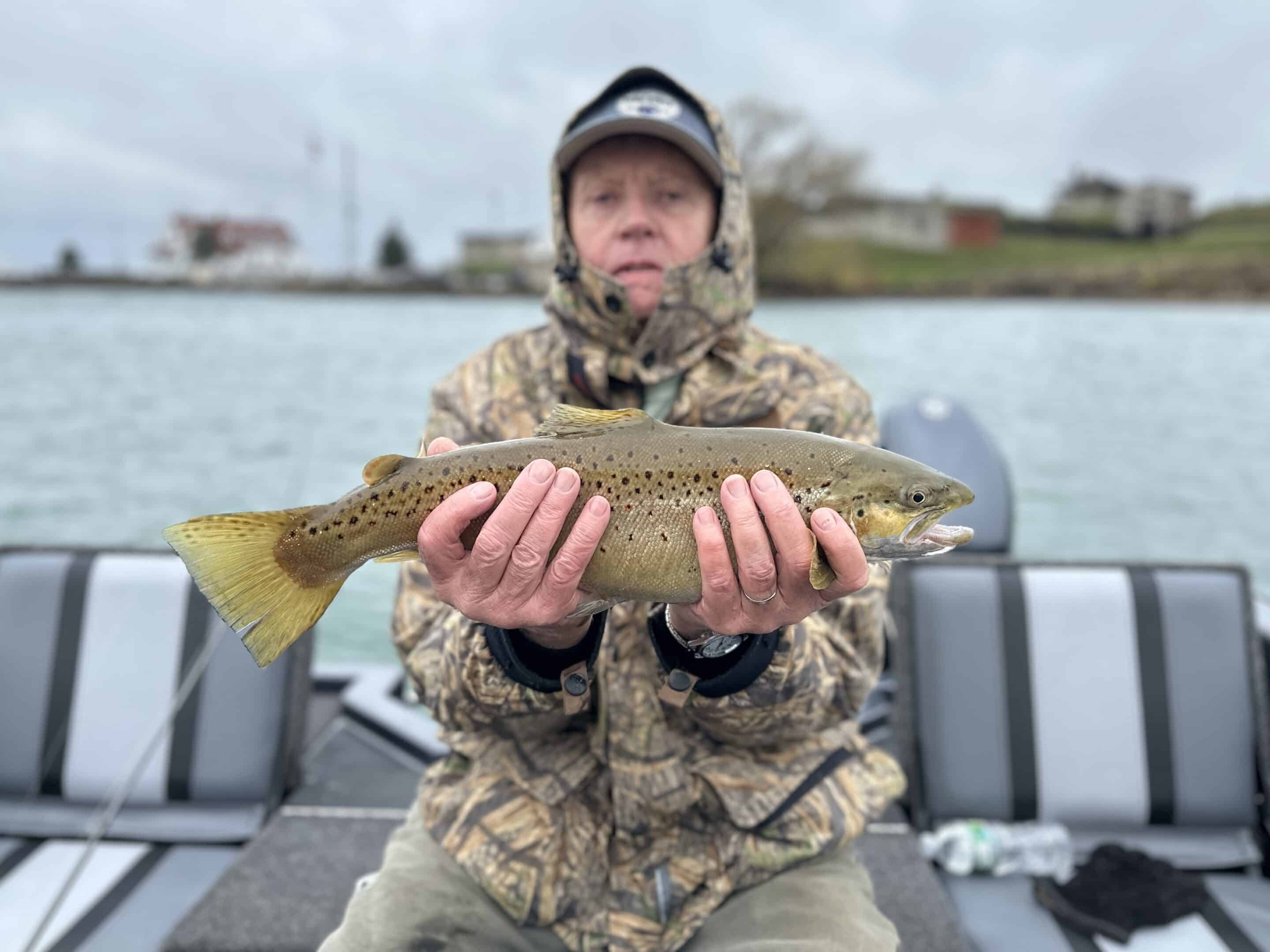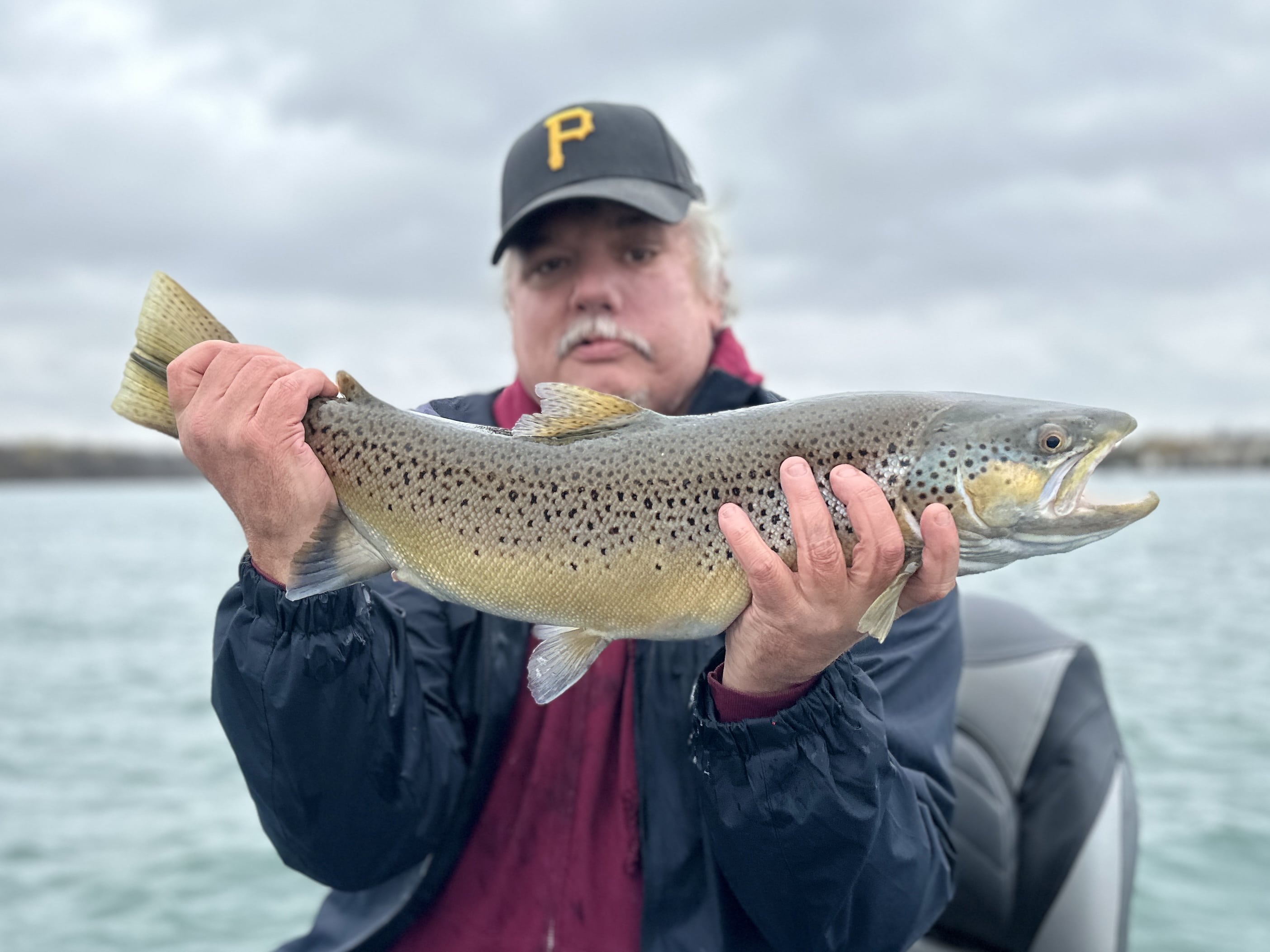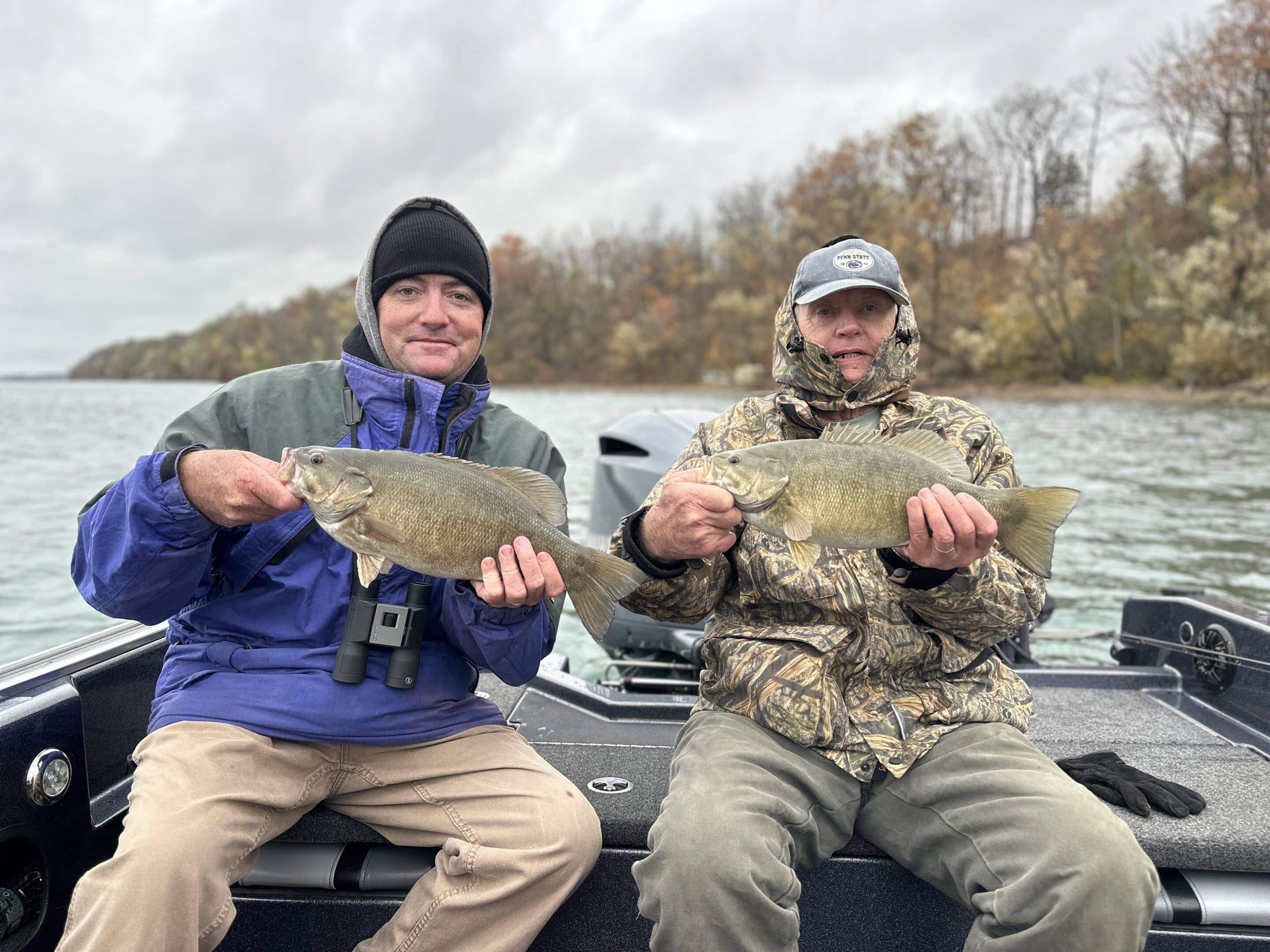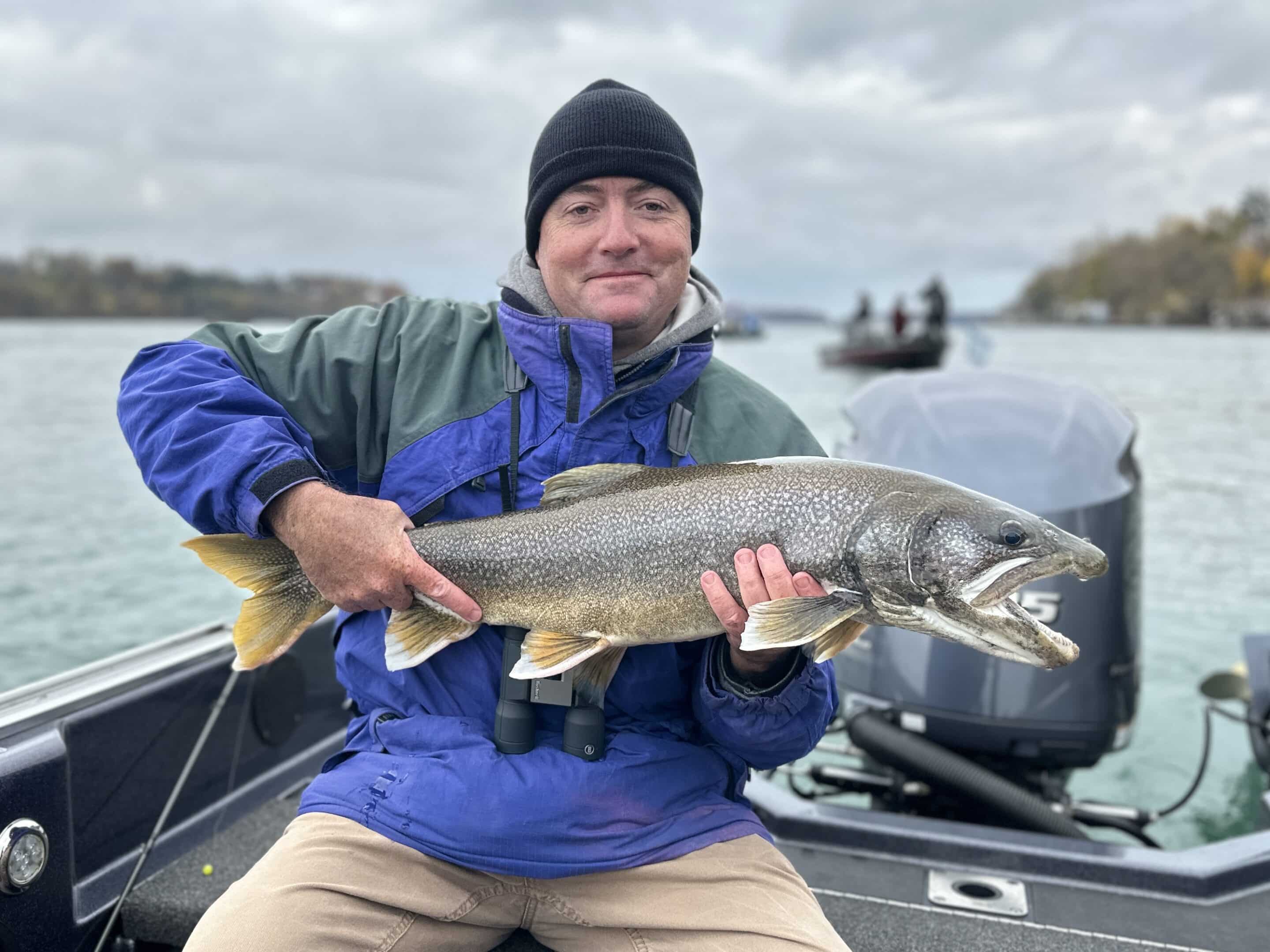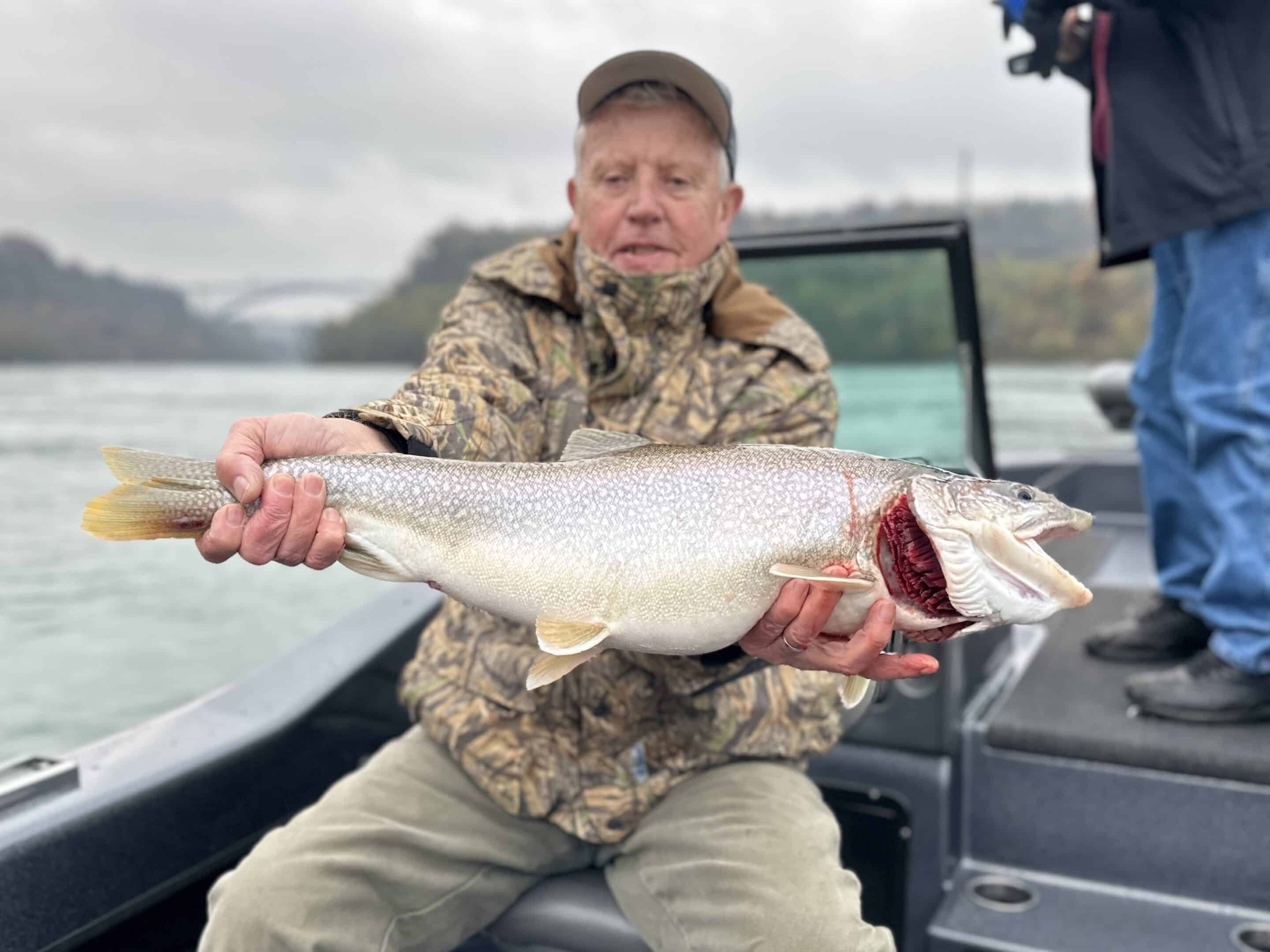 Friday – It was Shari's birthday and I wasn't going to let her go home without a lower Niagara slam.  She pulled it off with ease.  What a day!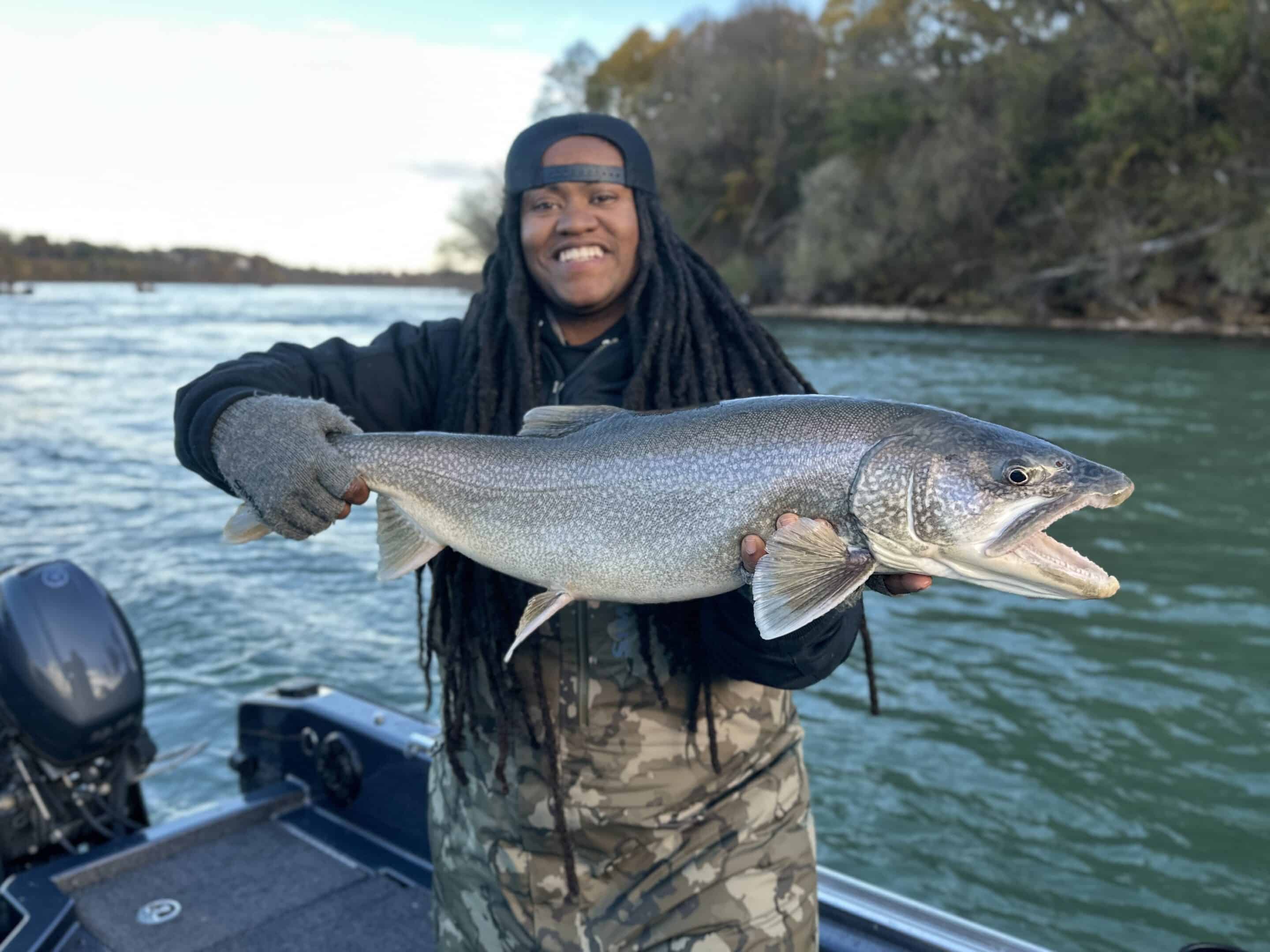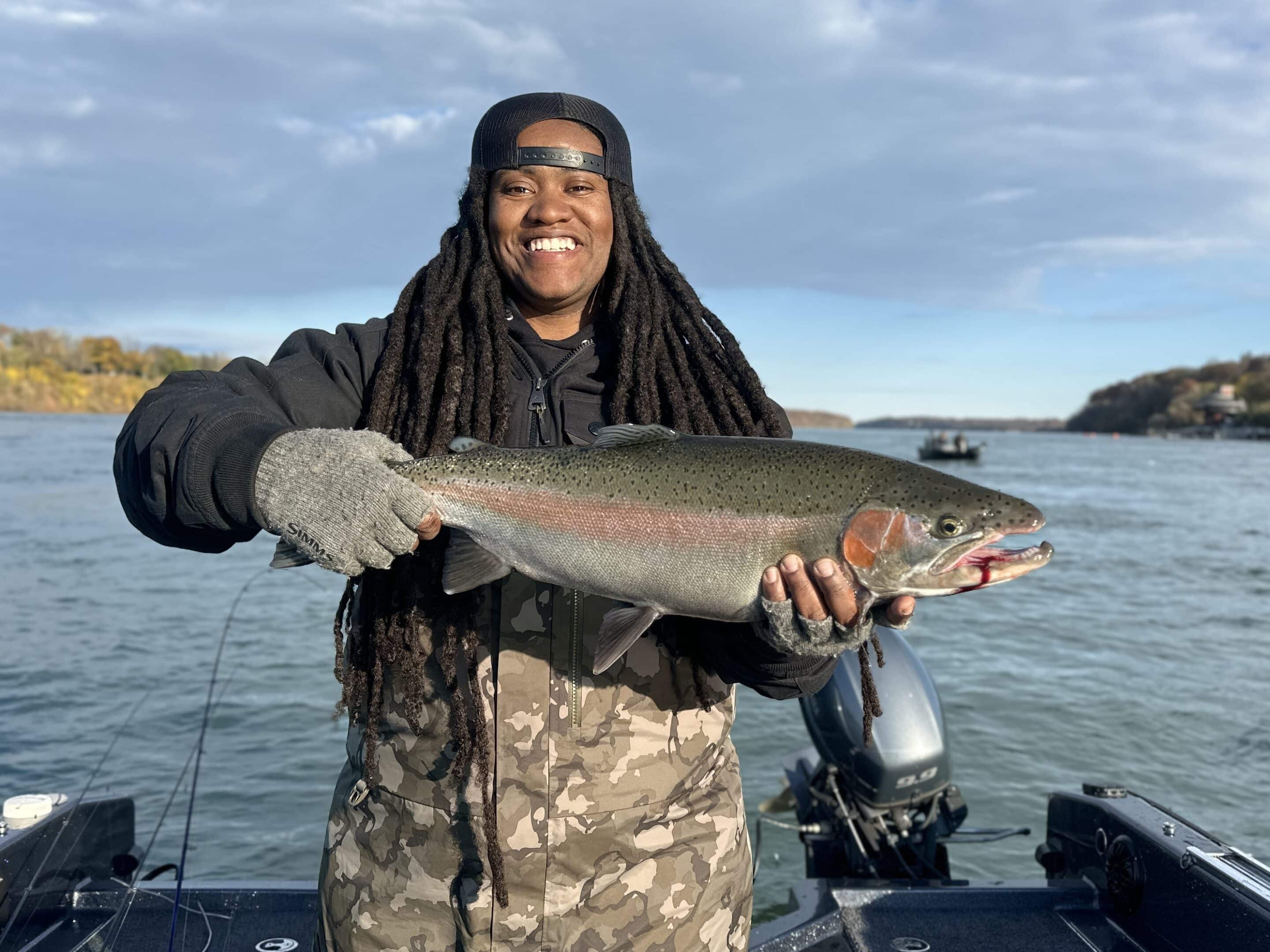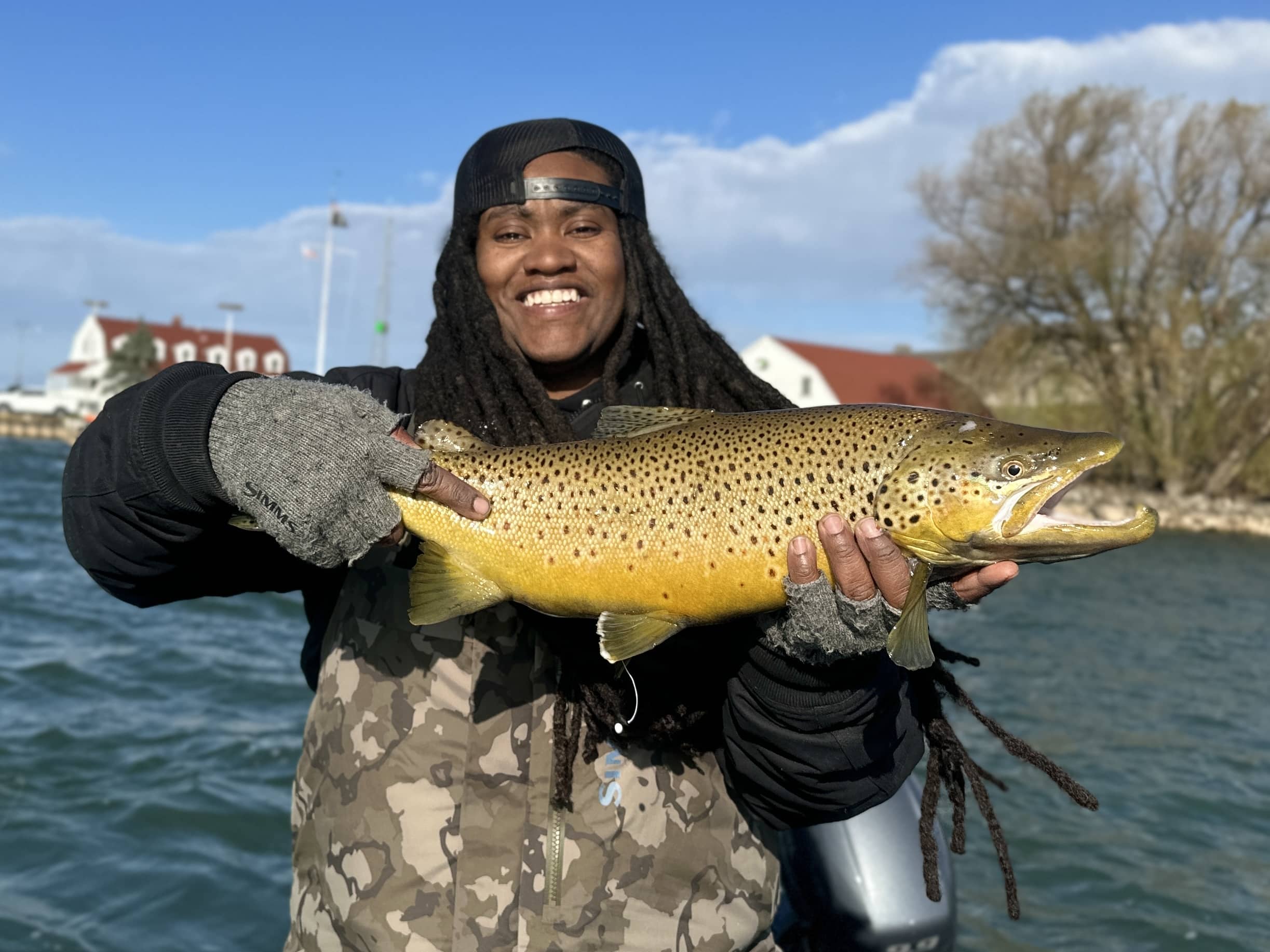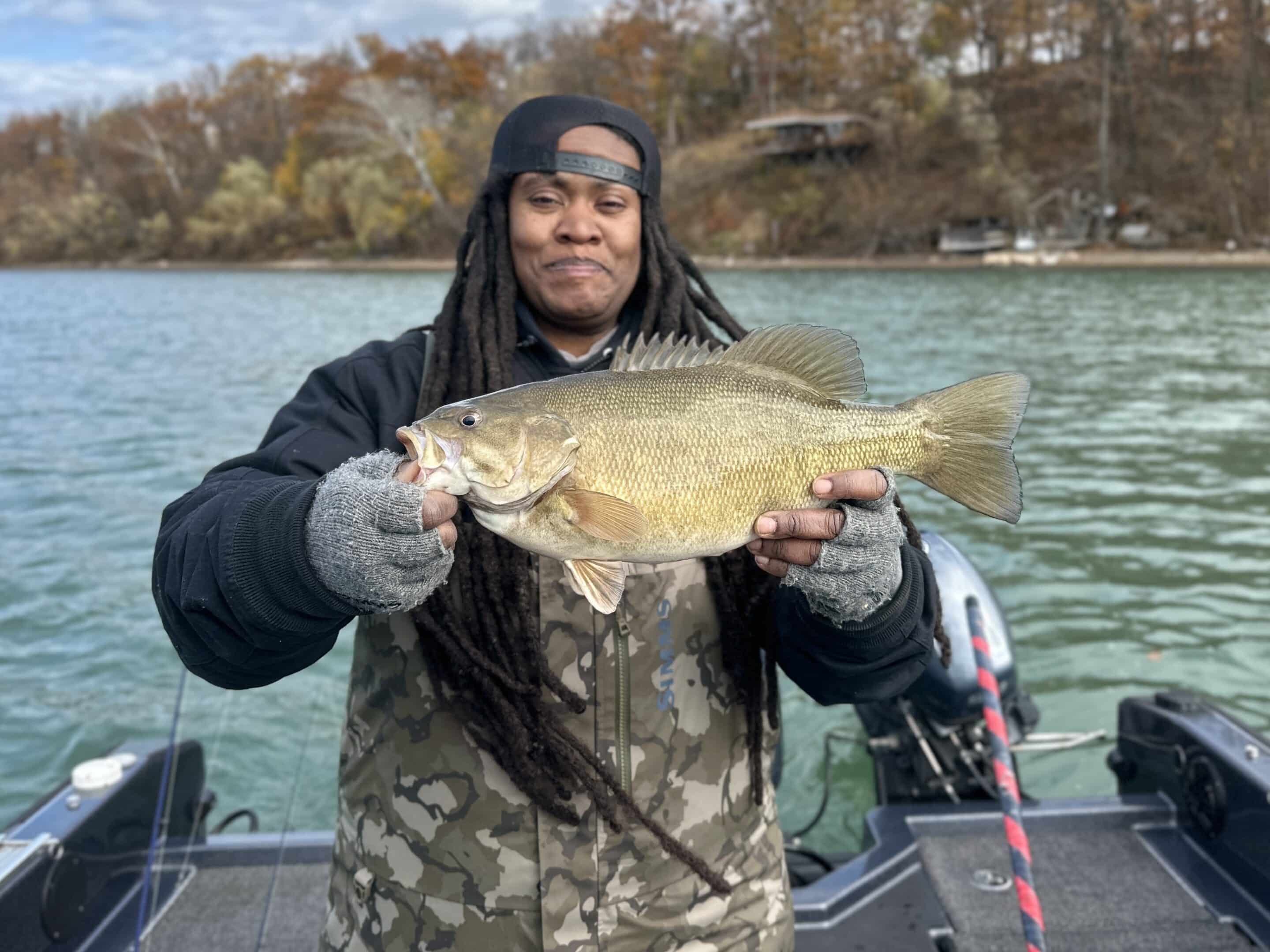 Saturday – Fished the Lower Niagara.  Started early.  Got into lake trout immediately and had steady action for the first couple of hours.  Then the crowds became unbearable.  Went downstream to fish for brown trout but the wind was slowing the drift down and there were dozens of Canadians crowding up the drift.  I lost my patience after a couple of drifts.  Went to some secluded water and picked up some giant, freshwater grouper.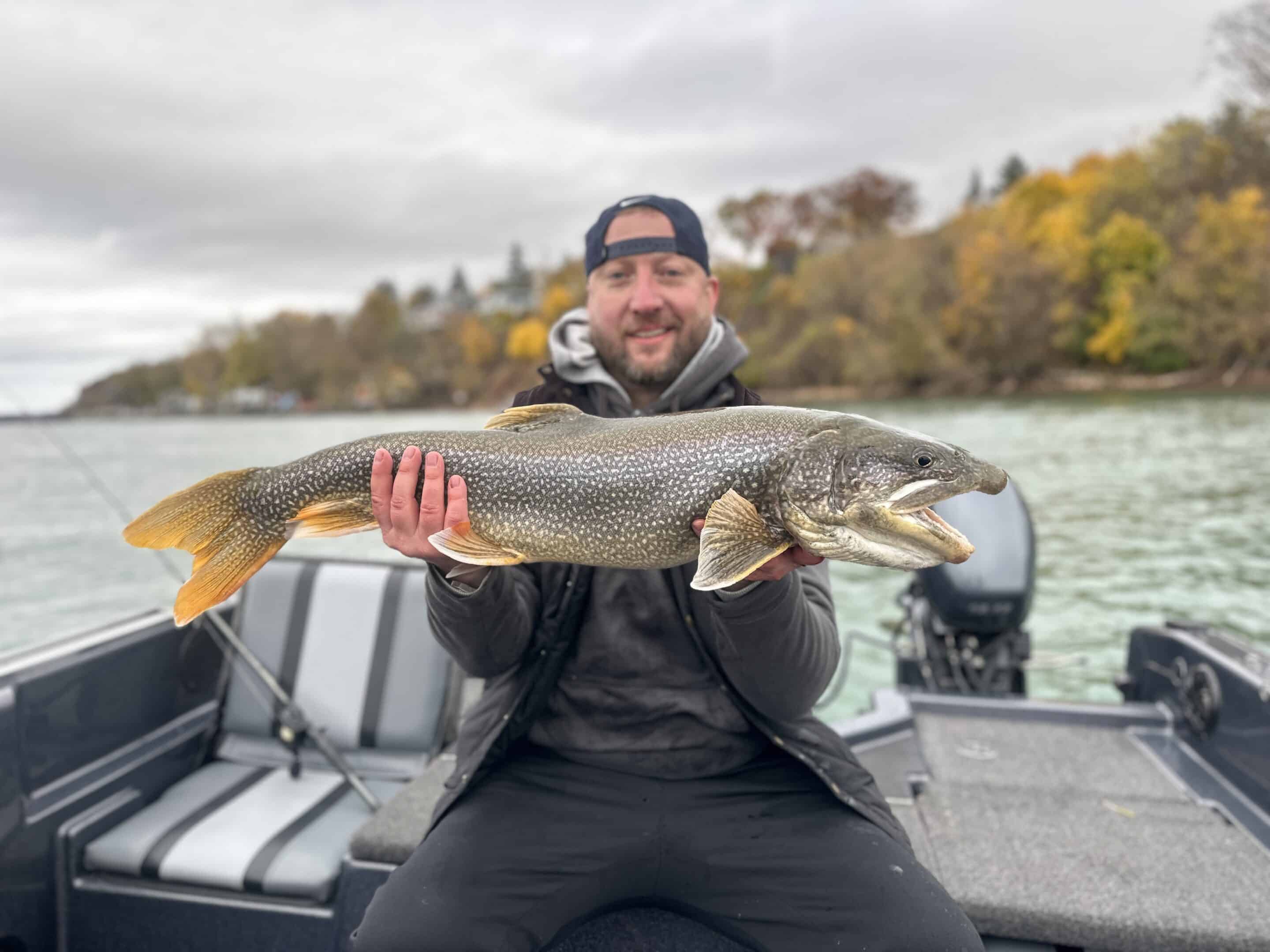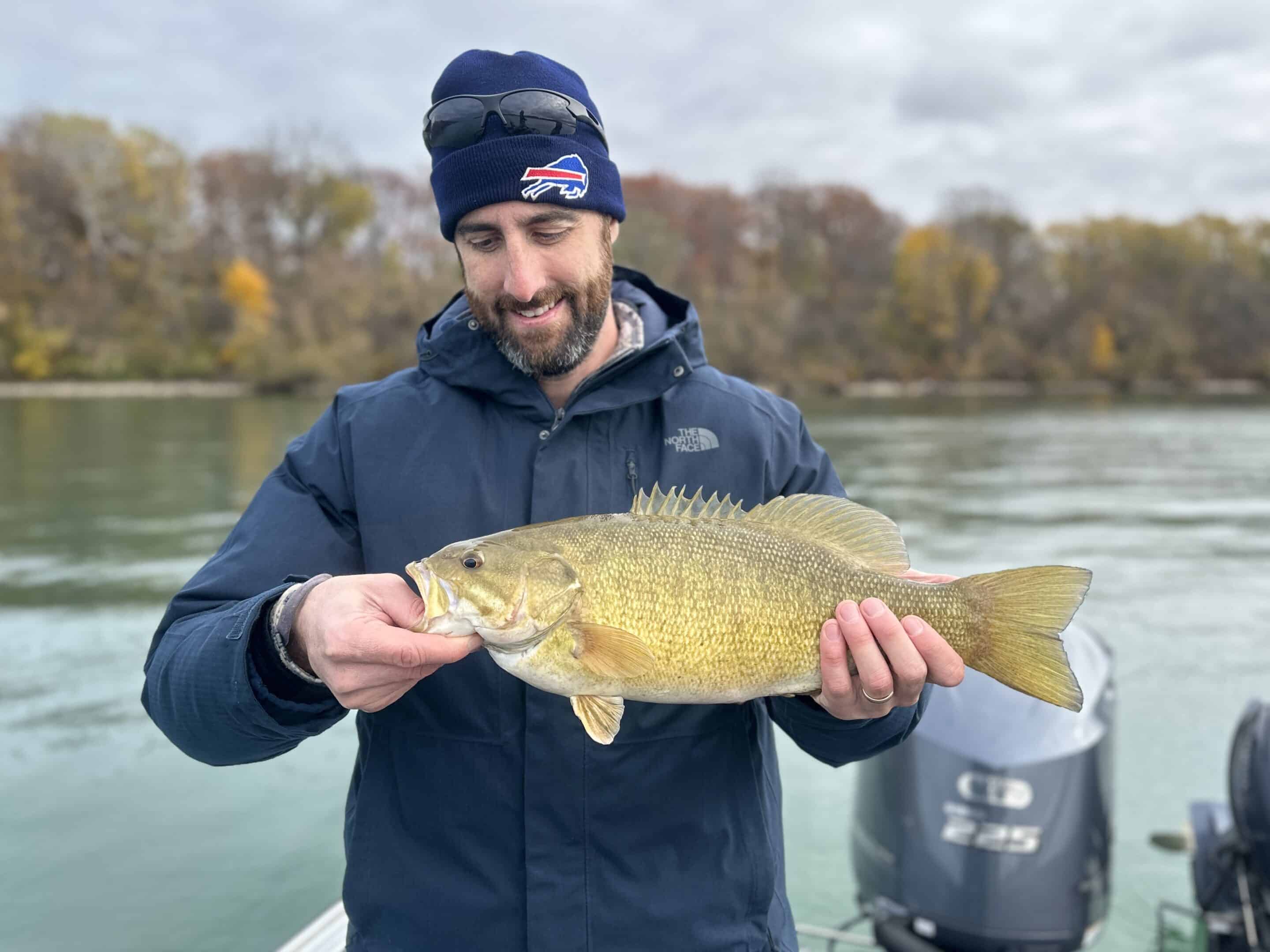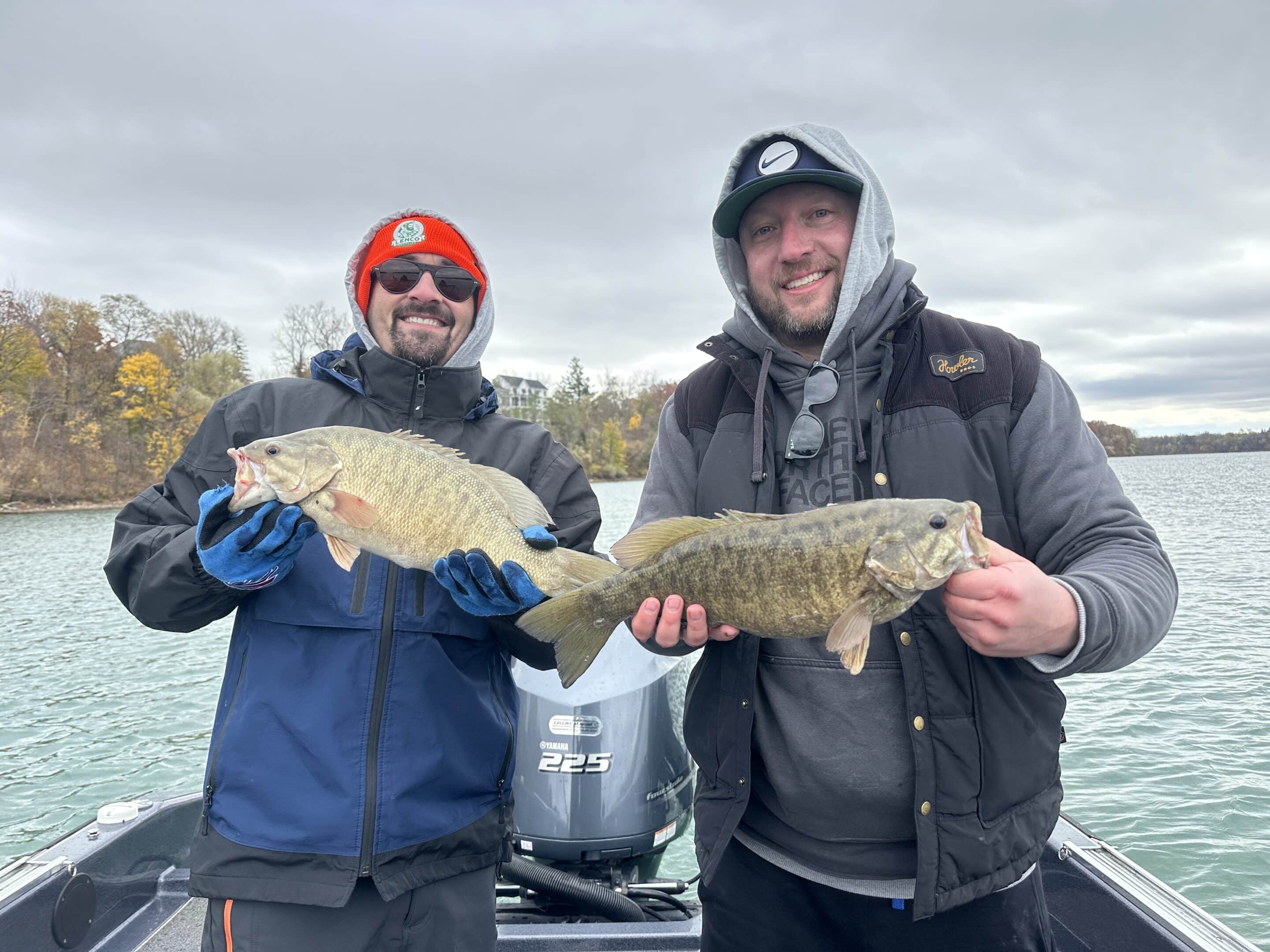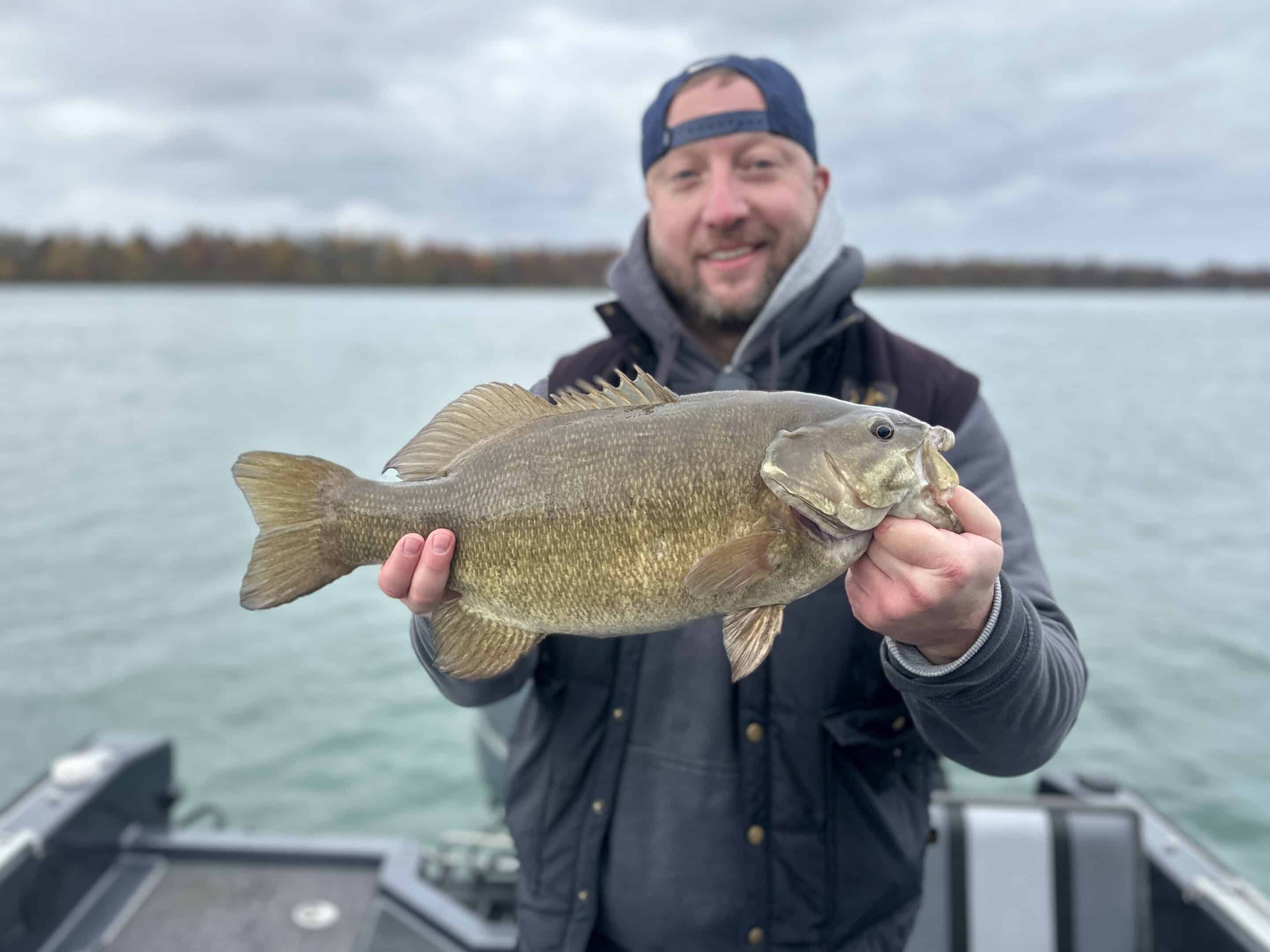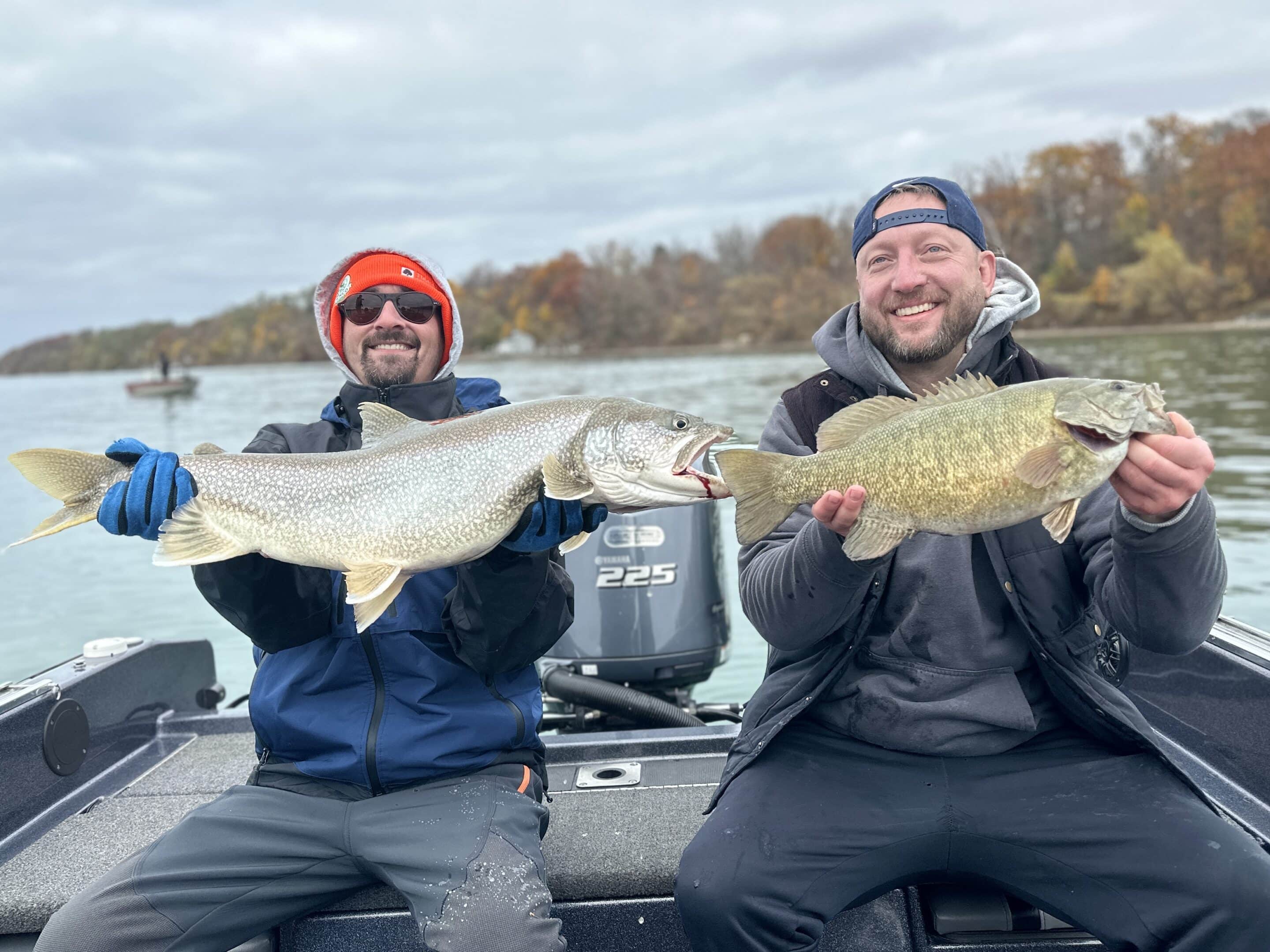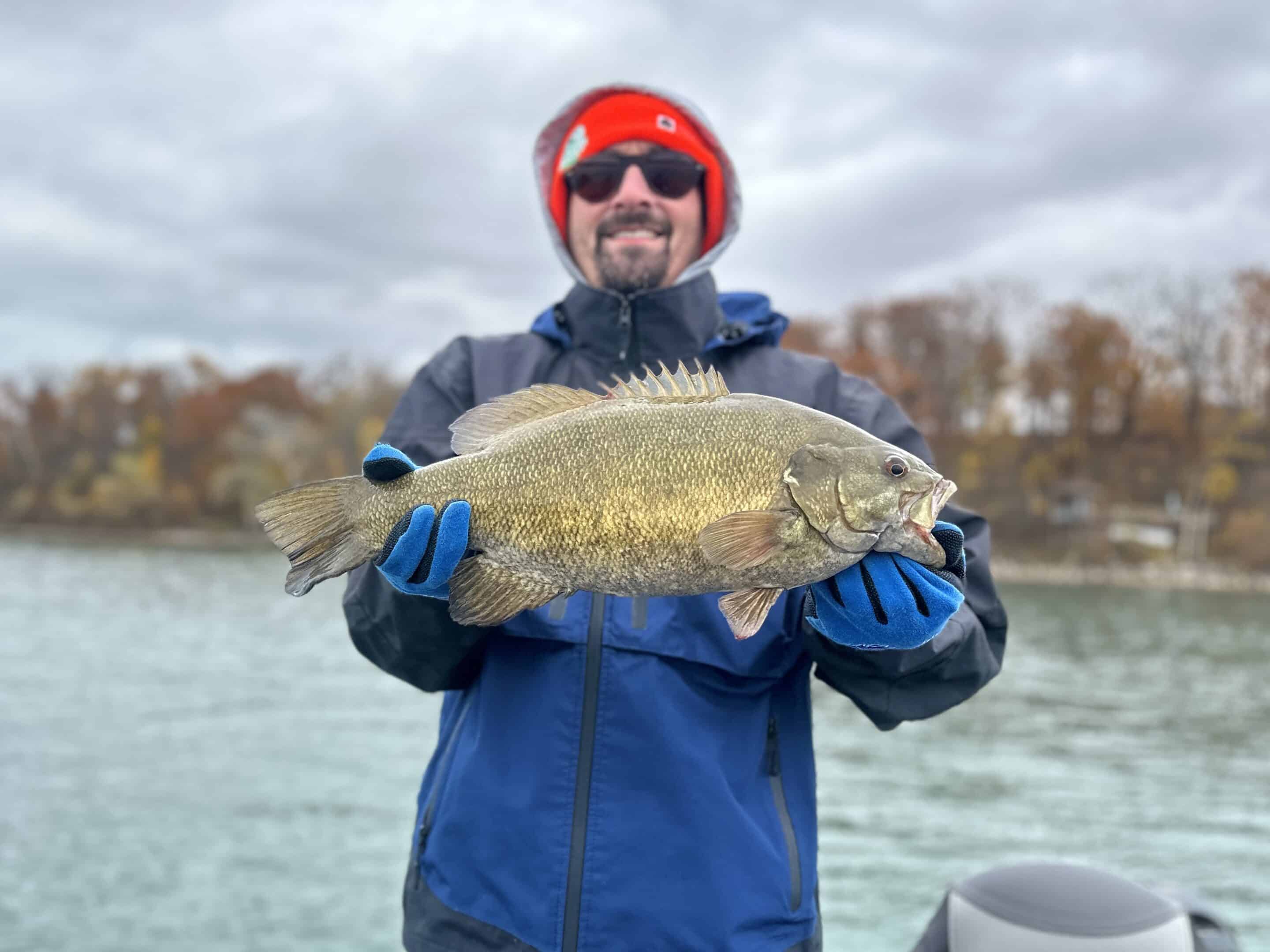 Sunday – Did a solo trip with Stan on the Lower Niagara.  It was crowded once again, but we did well.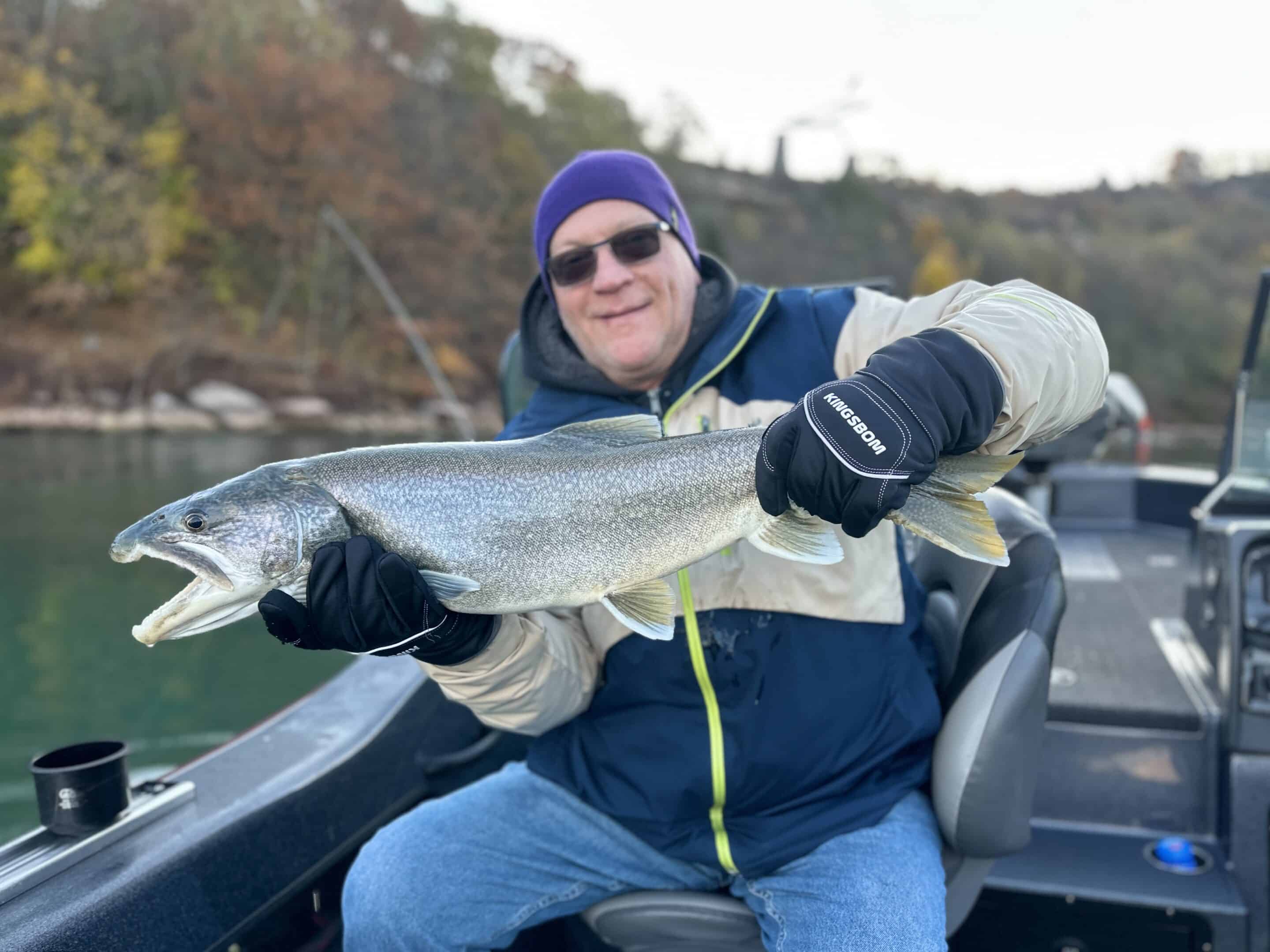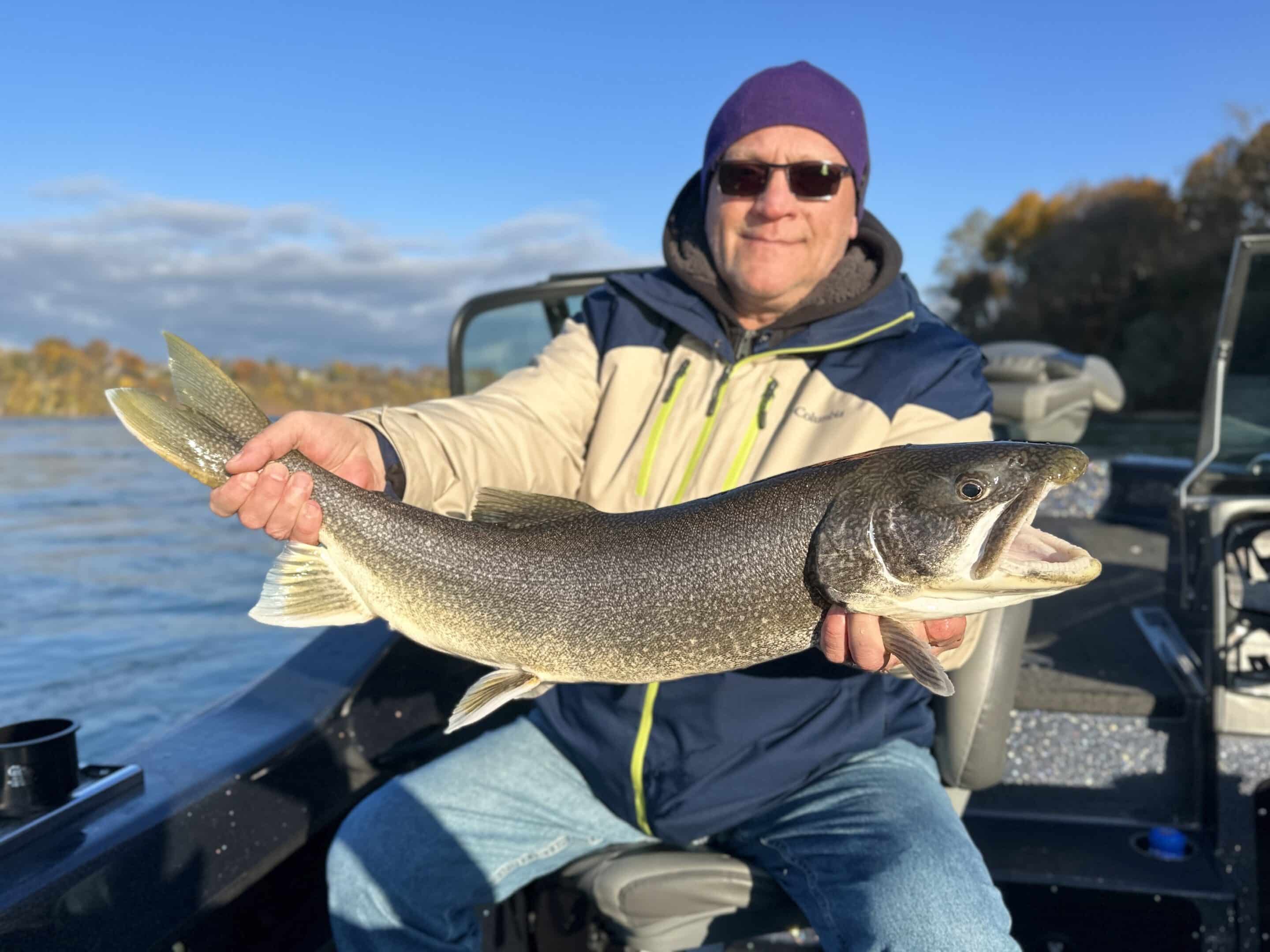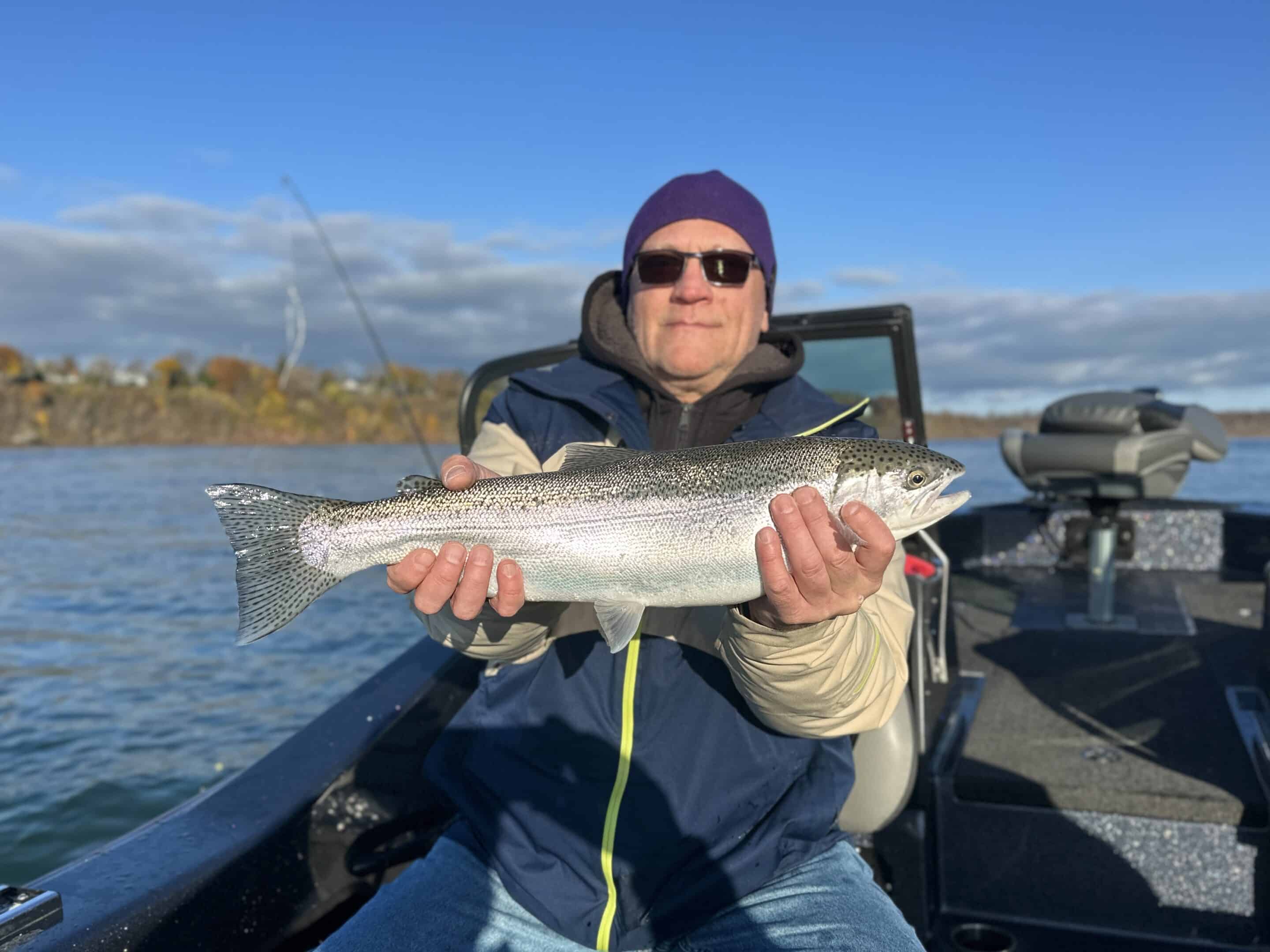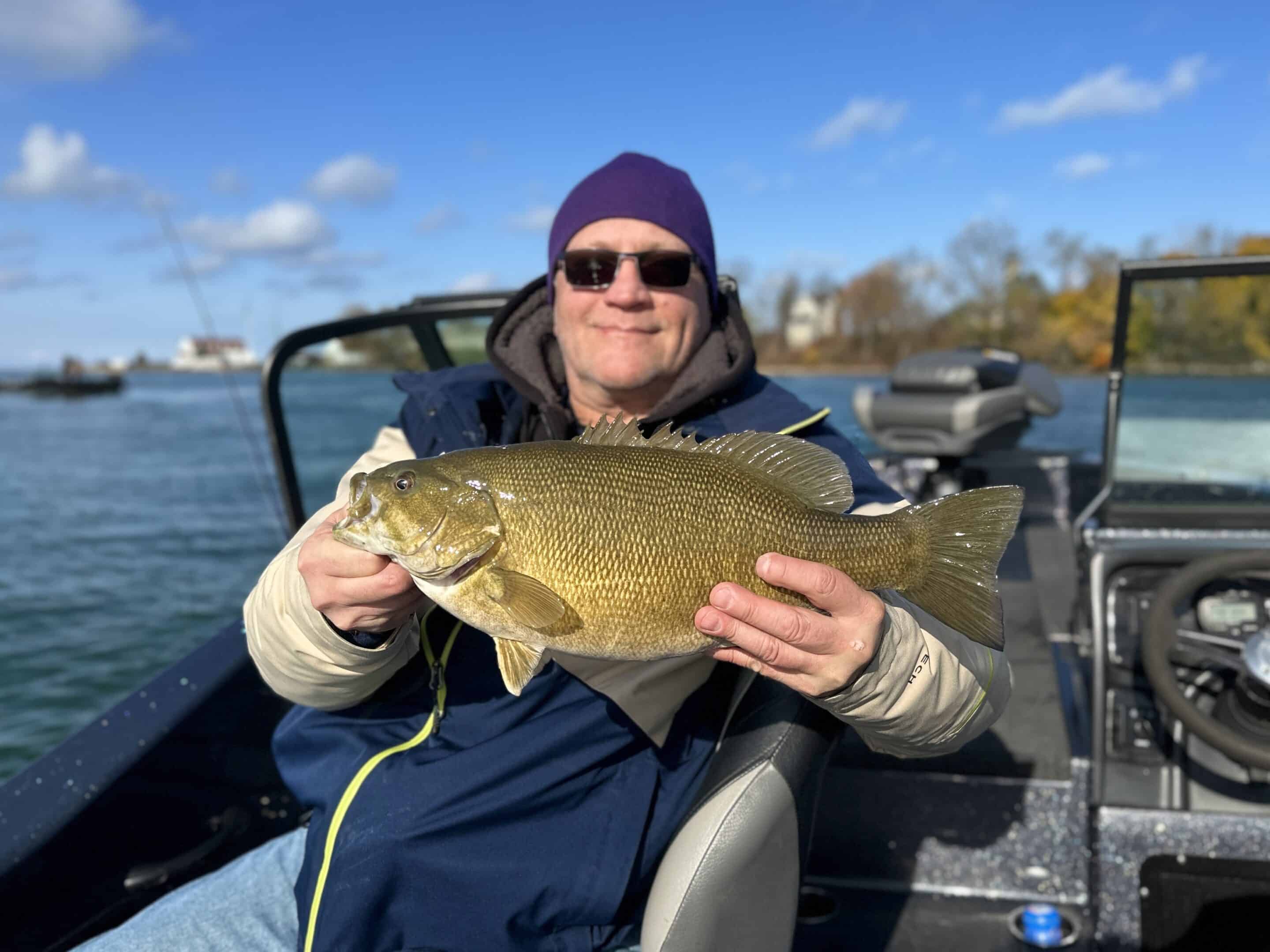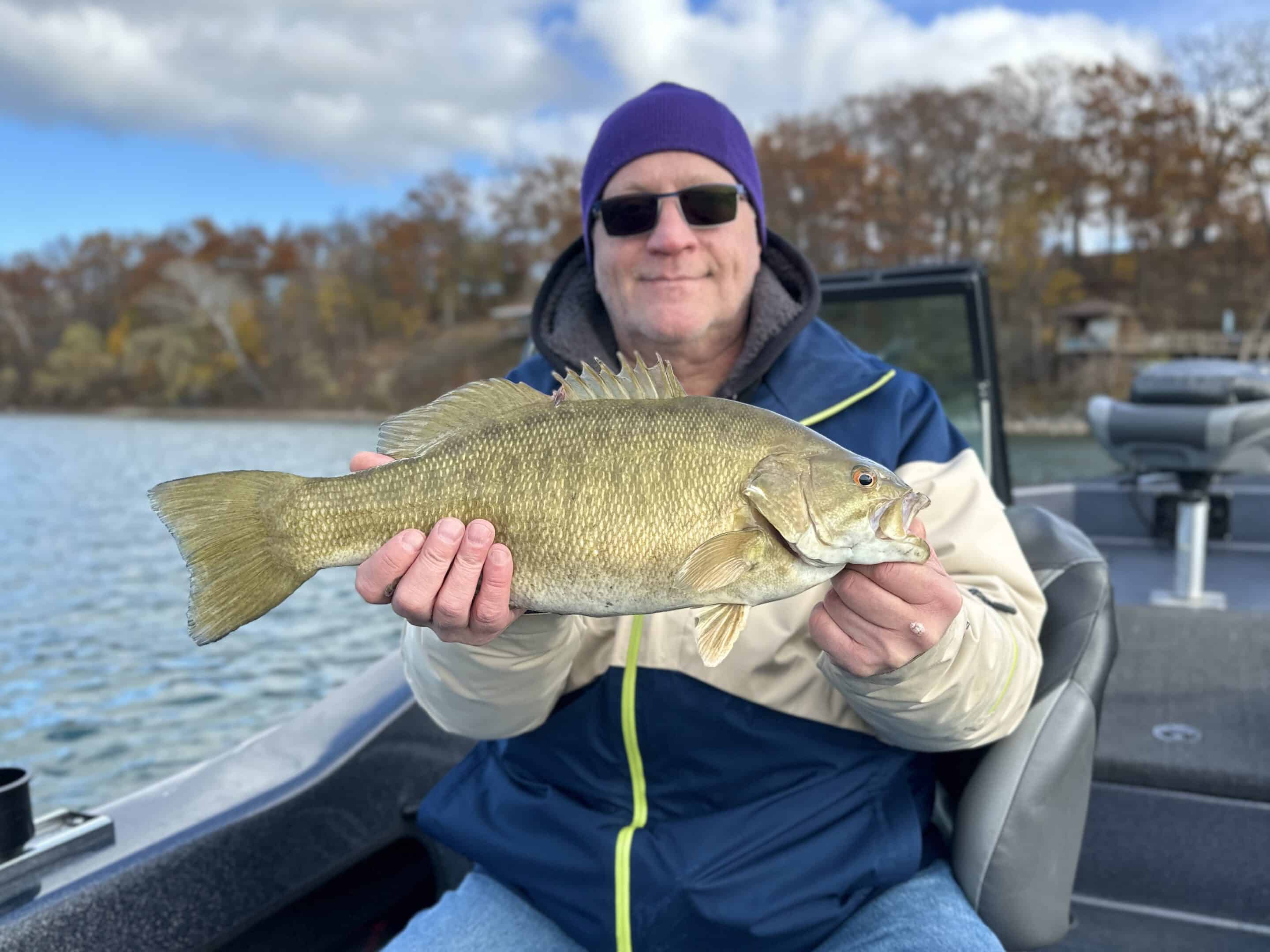 Seasonal Assessment/General Observations
On the Conditions
The weekly summary is gonna be brief this week, folks.  I've been on the water for 10 straight days.  All but one of those days we're on the Lower Niagara.   So, I don't have much to get deep about beyond the notes from the day-to-day section above. 
Smallmouth Bass
It seems like the smallmouth are getting bigger with each outing.  All have been very healthy and are gorging themselves on bait.  Just look at their stomachs in the photos.  It's almost like they're about to bust out of their scales.  I'm very happy they're doing so well.
Since I only fished the Lower Niagara this past week, I can only tell you what I saw there.  I found fish deep and on sand.  Most of the time, they were in slow water on the edge of current.  When I found one, I found many.  They are super concentrated – cover water and you'll be rewarded.
As far as the presentation goes, I'm still in live bait mode.  Water temperatures are in the low 50s.  I won't make the conversion to artificial baits until the water temps drop below 50.  I'm sure a drop shot or swim bait will produce right now, but it's way too fun feeling them crush minnows.  The hit is vicious – it's awesome.
Trout
The lake trout are thick in the Lower Niagara right now.  The females are bloated with eggs and the males are in full spawning colors.  Everyone knows where to find them – join the regatta of boats.  Bring plenty of 10mm chartreuse beads and you'll be in good shape. 
Brown trout are in full spawn mode too.  The bucks are super buttery and the females are starting to drop eggs.  When they're on reds like this, the best bait will be brown trout eggs.  Followed by orange or chartreuse beads.  Experiment with those 2 colors, some days they prefer one over the other for some reason.
Steelhead continue to show up in better numbers.  Almost every outing produces a handful.  It's still early for them though – their fall peak is just around the corner.  They're mixed in with the lake trout, gorging their eggs.  Chartreuse beads have produced best, but plugs in chartreuse and pink are deadly if you can find a lane.
Buffalo NY Fishing Report – Forecast for 11/13/2023 – 11/19/2023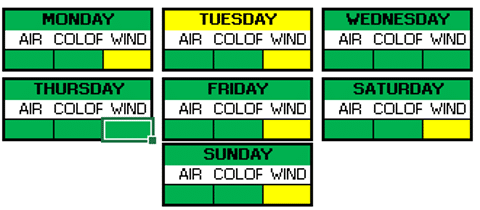 I'm booked every day this upcoming week and it looks like Mother Nature is going to let me fish all of them.  It's going to be dry, sunny, not too windy (perfect amounts near daily), with mild temperatures throughout.  In other words, pleasant fishing weather.
All that stability will result in clear water and maybe a little tougher action…MAYBE.  There are a lot of fish around and all are on the feed.  The water clarity is near perfect now – it picked up some stain due to the winds/waves on Lake Erie earlier this week.  However, it's going to clear fast.  If you find the bite getting harder, go smaller or deeper.
I'll likely spend the entire week on the Lower Niagara this upcoming week.  Unless, I can convince some of my clients to fish Lake Erie.  Looking at the roster, that's not gonna happen.  The Lower it is – and she's been bountiful this year.
Stay healthy my friends – mentally and physically,
Ryan