Buffalo NY Fishing Report – Observations from 11/13/2023 – 11/19/2023
Here's our latest Buffalo NY fishing report:  I've fished for 17 days straight and counting.  Every species is available in good numbers right now and most days produce a trout slam (+).  It's been an incredible fall thus far and if all the bait keeps hanging around, it's going to stay good for a while.  Keep reading for more details.
Days on the Water: 7
Who we fished with: friends/clients
Where we fished:  Lower Niagara, Lake Ontario
What we caught:  smallmouth bass, lake trout, brown trout, steelhead, king salmon, atlantic salmon
Tactics: 3-way rig with live bait, beads, or plugs
Episode 68 of Two Angles on Angling:   After a week off, Jordan and I catch up and spend some time discussing what we've seen both on and off the water.  We get deep about what kind of content we've been consuming lately – from books to news to podcasts.    https://podcasters.spotify.com/pod/show/two-angles-on-angling
Detailed Reporting/Daily Observations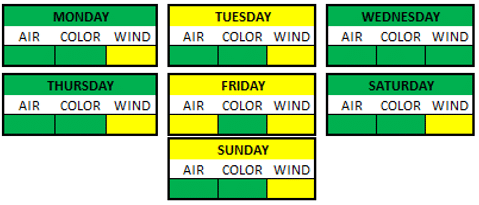 Monday – We fished the Lower Niagara in pursuit of the trout slam.  Mission accomplished and then some.  We had perfect conditions – light winds and sunny skies.  In turn, we had excellent action all day.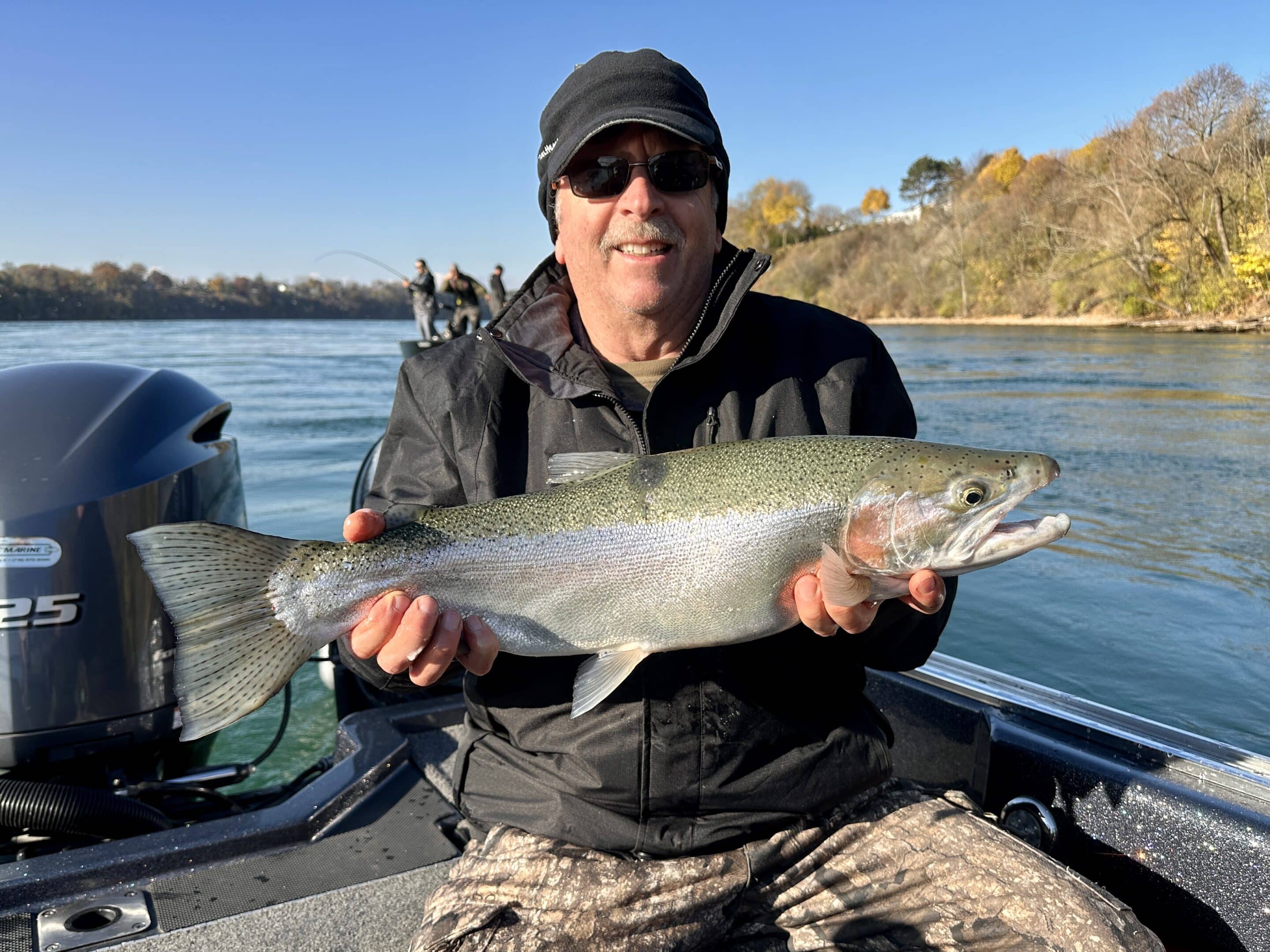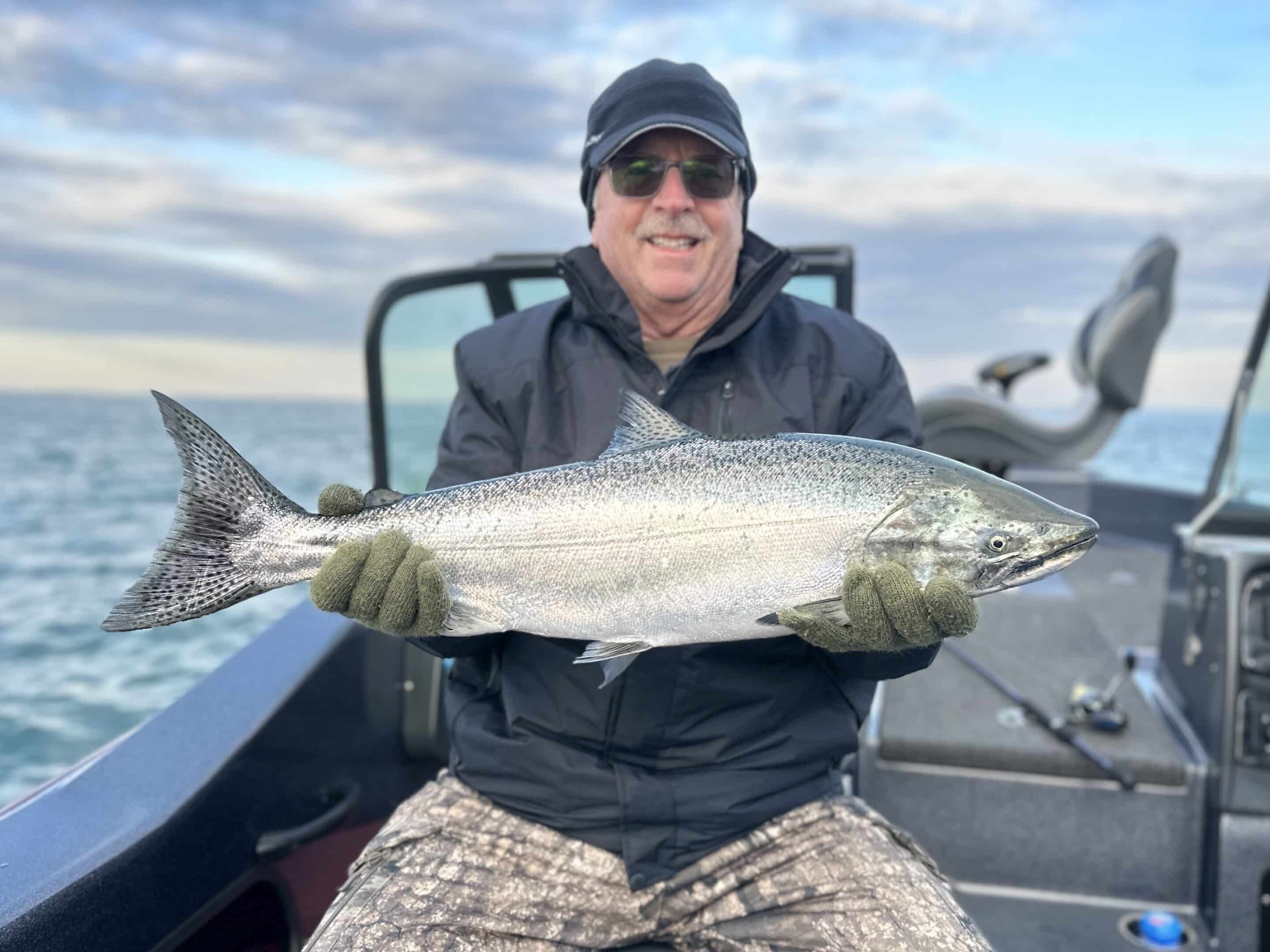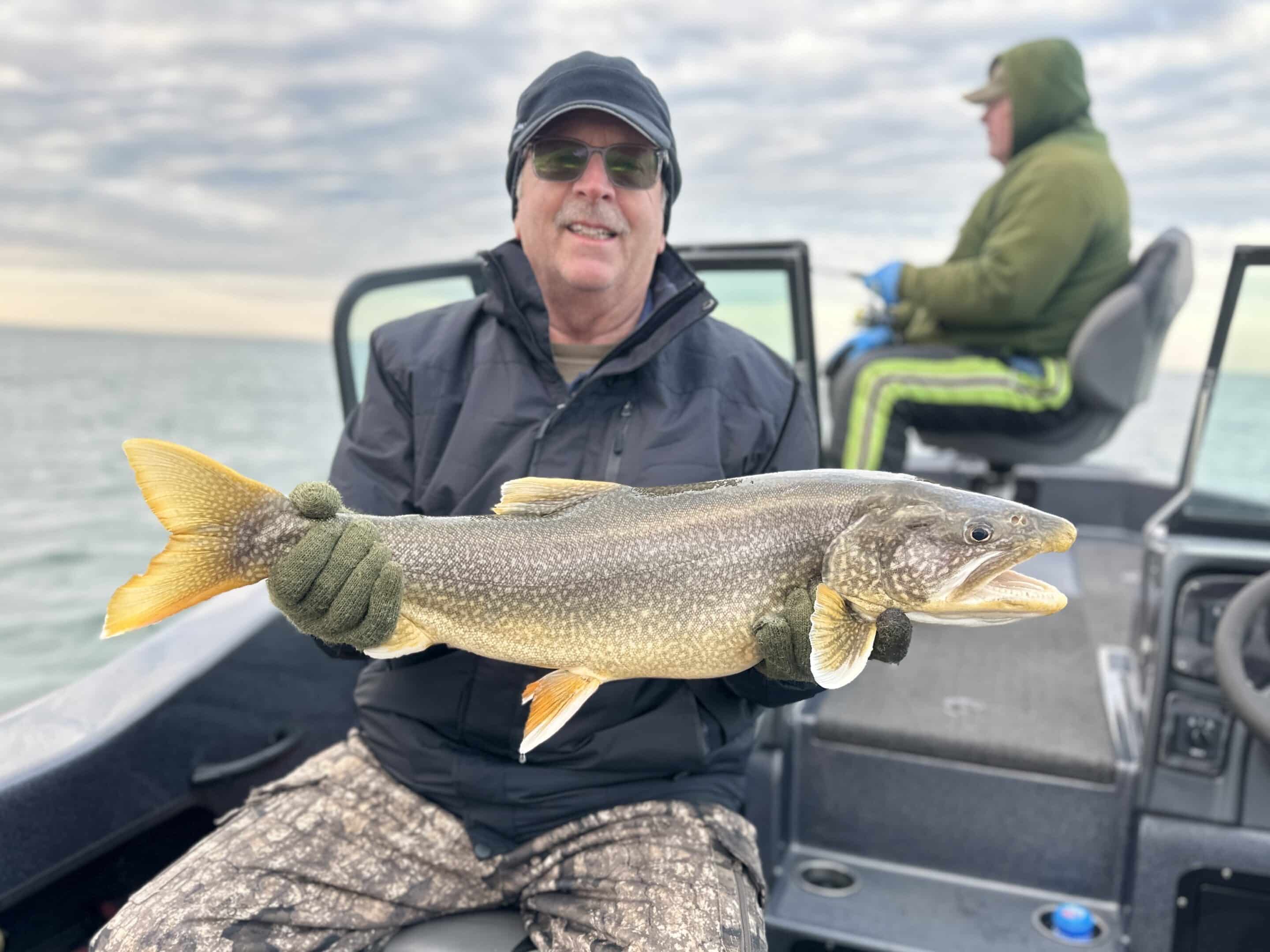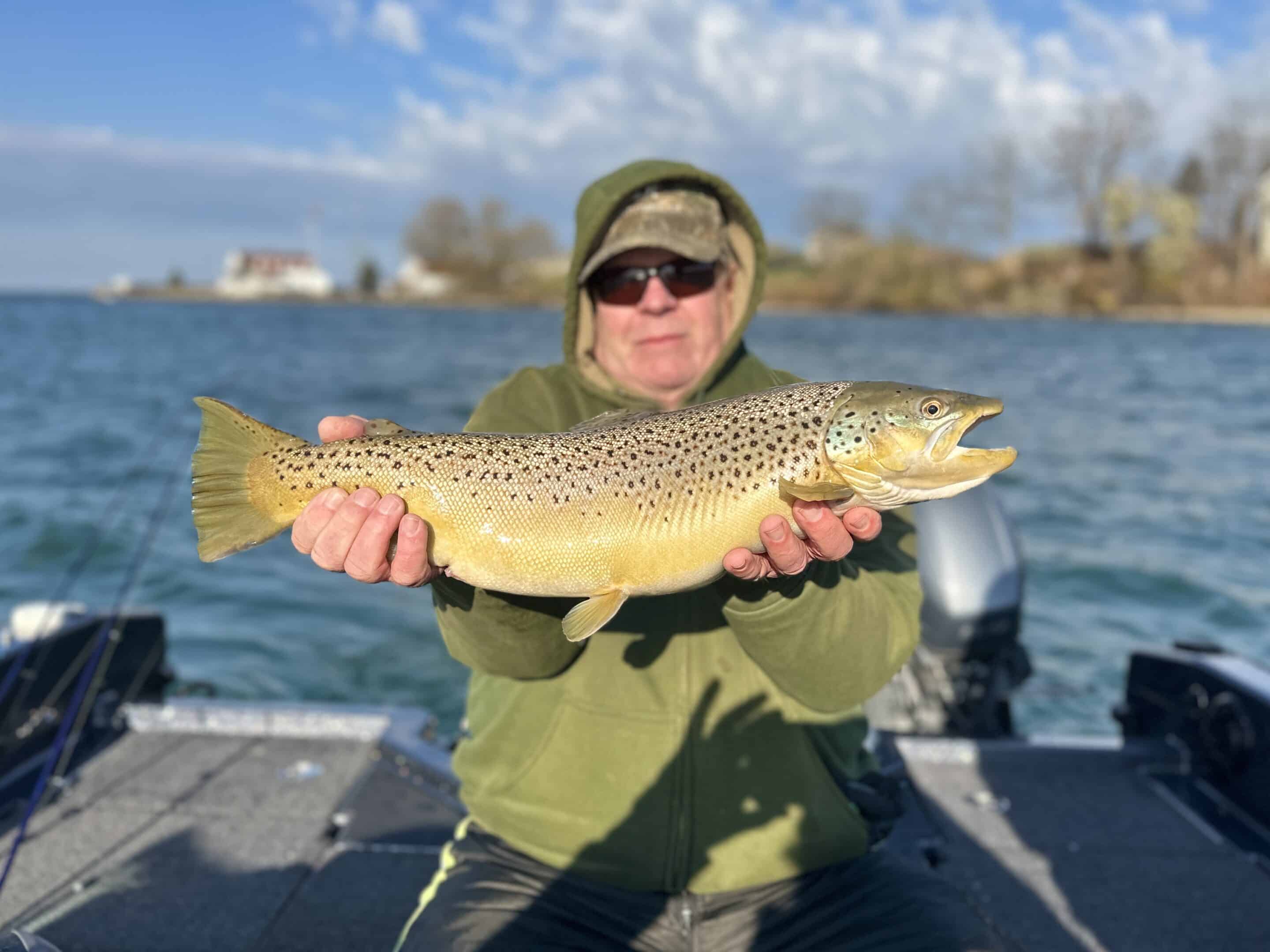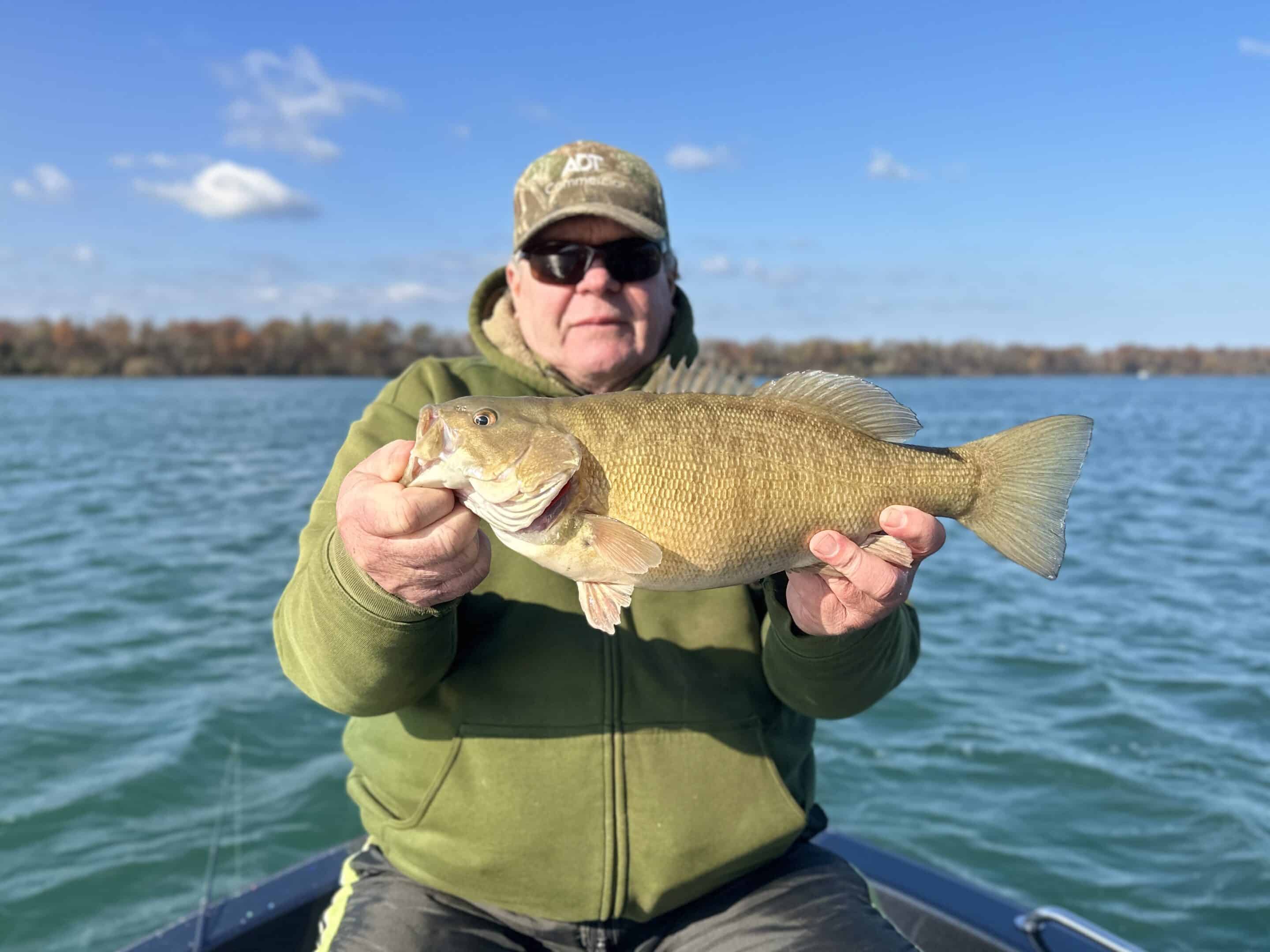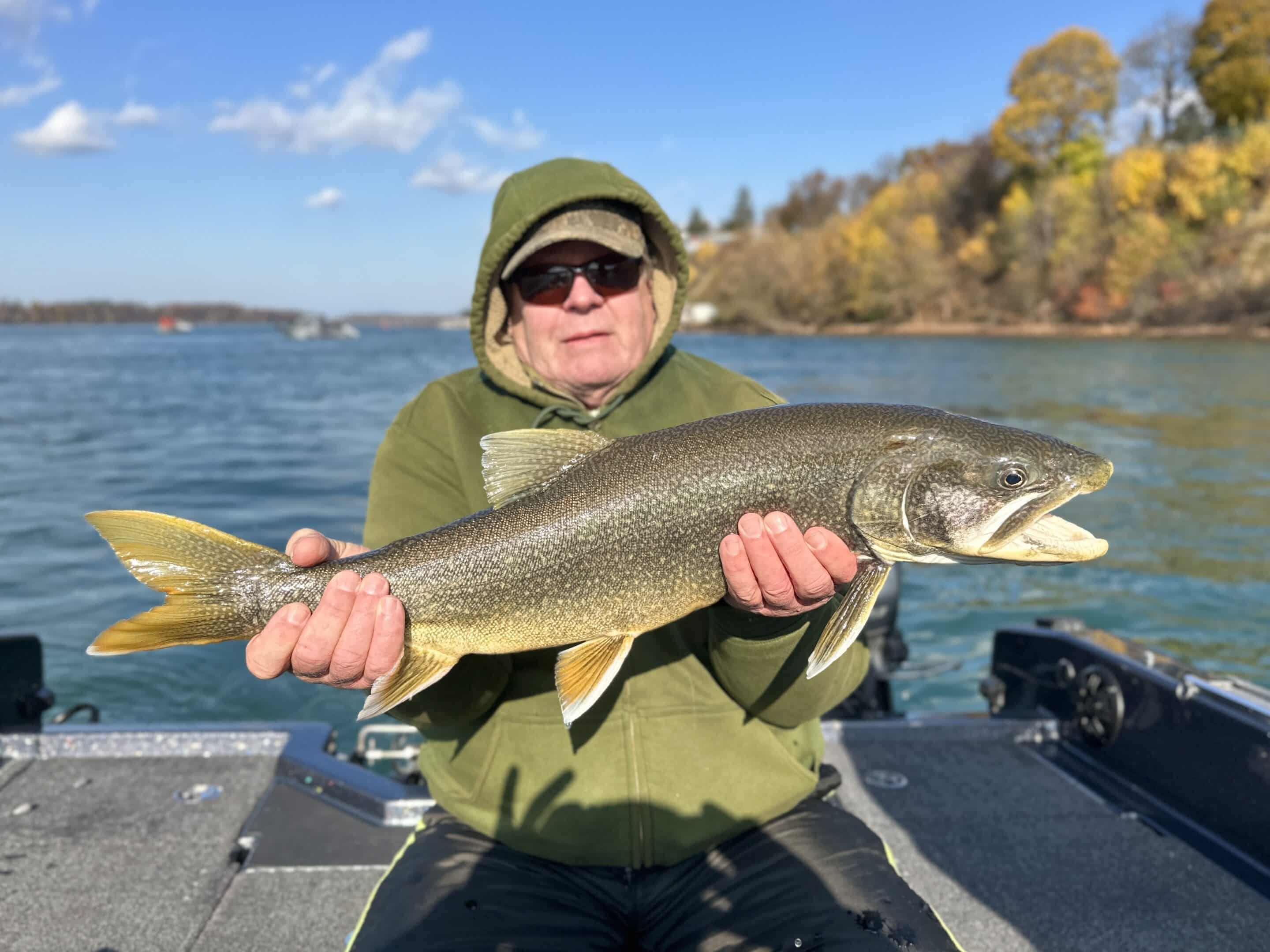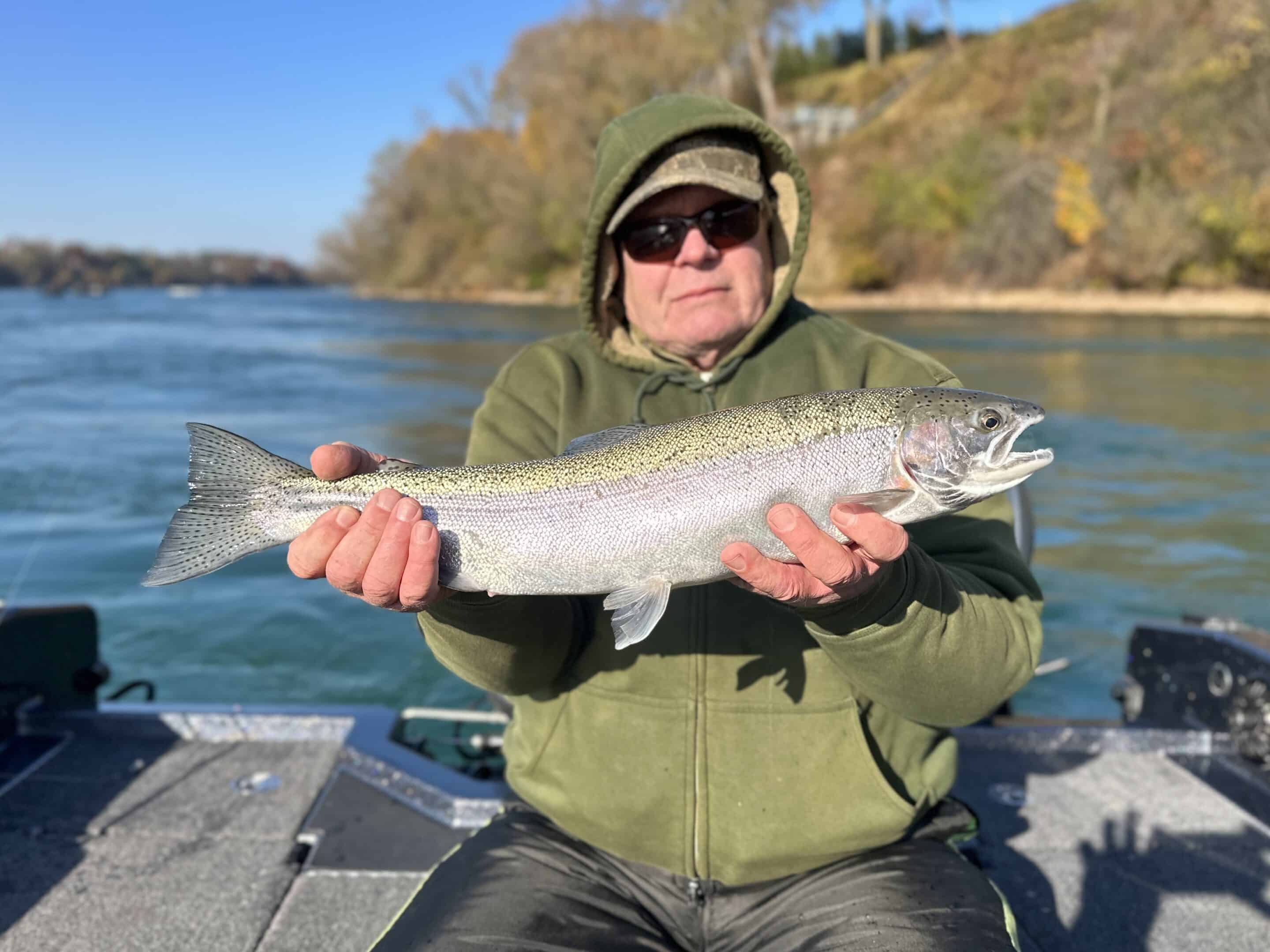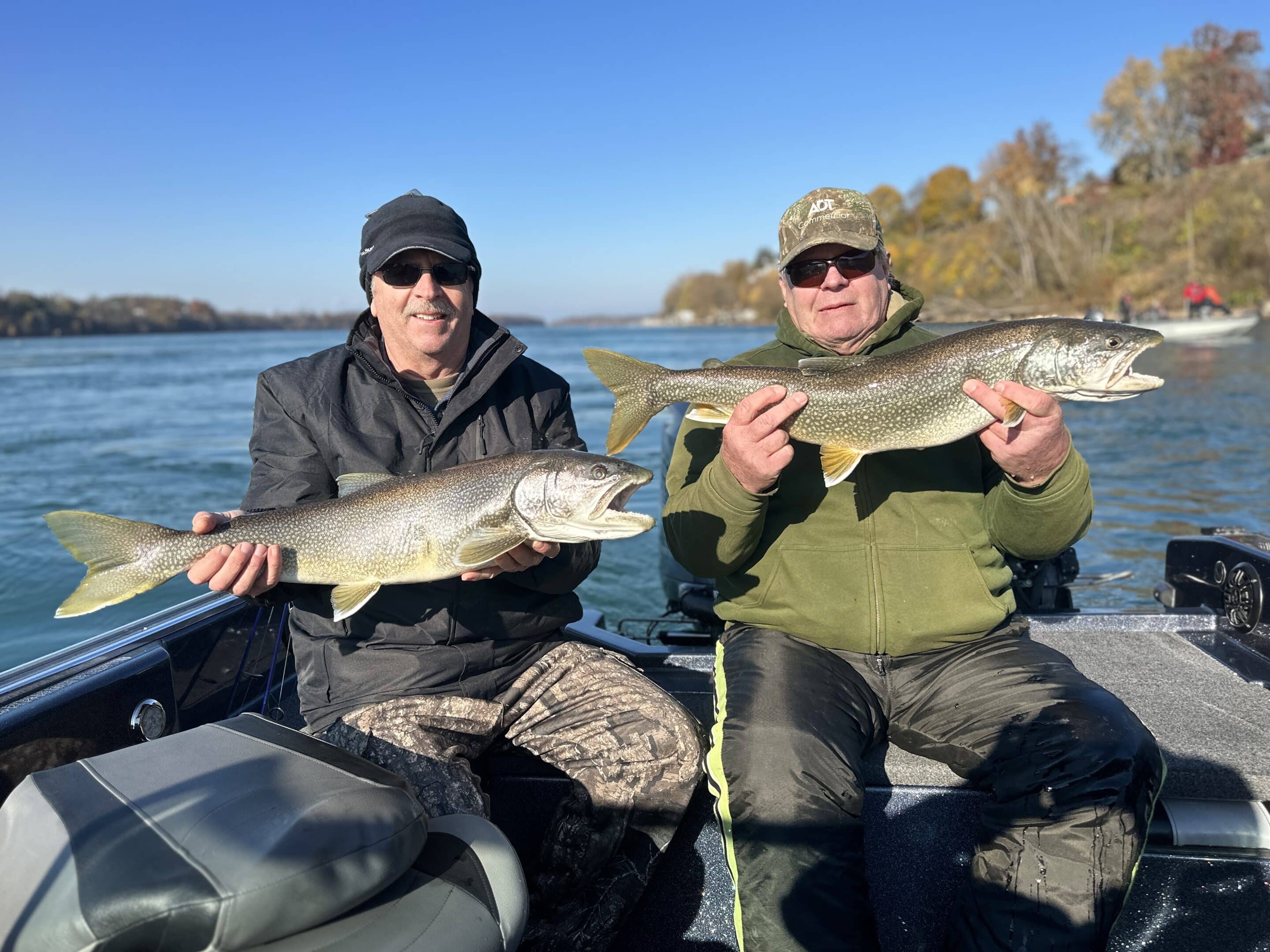 Tuesday – We fished the Lower Niagara in pursuit of a trout slam.  Mission accomplished once again.  We had a stiff NW wind and chilly temps, so we stayed in the river and out of the elements.  The bite was consistent all day long.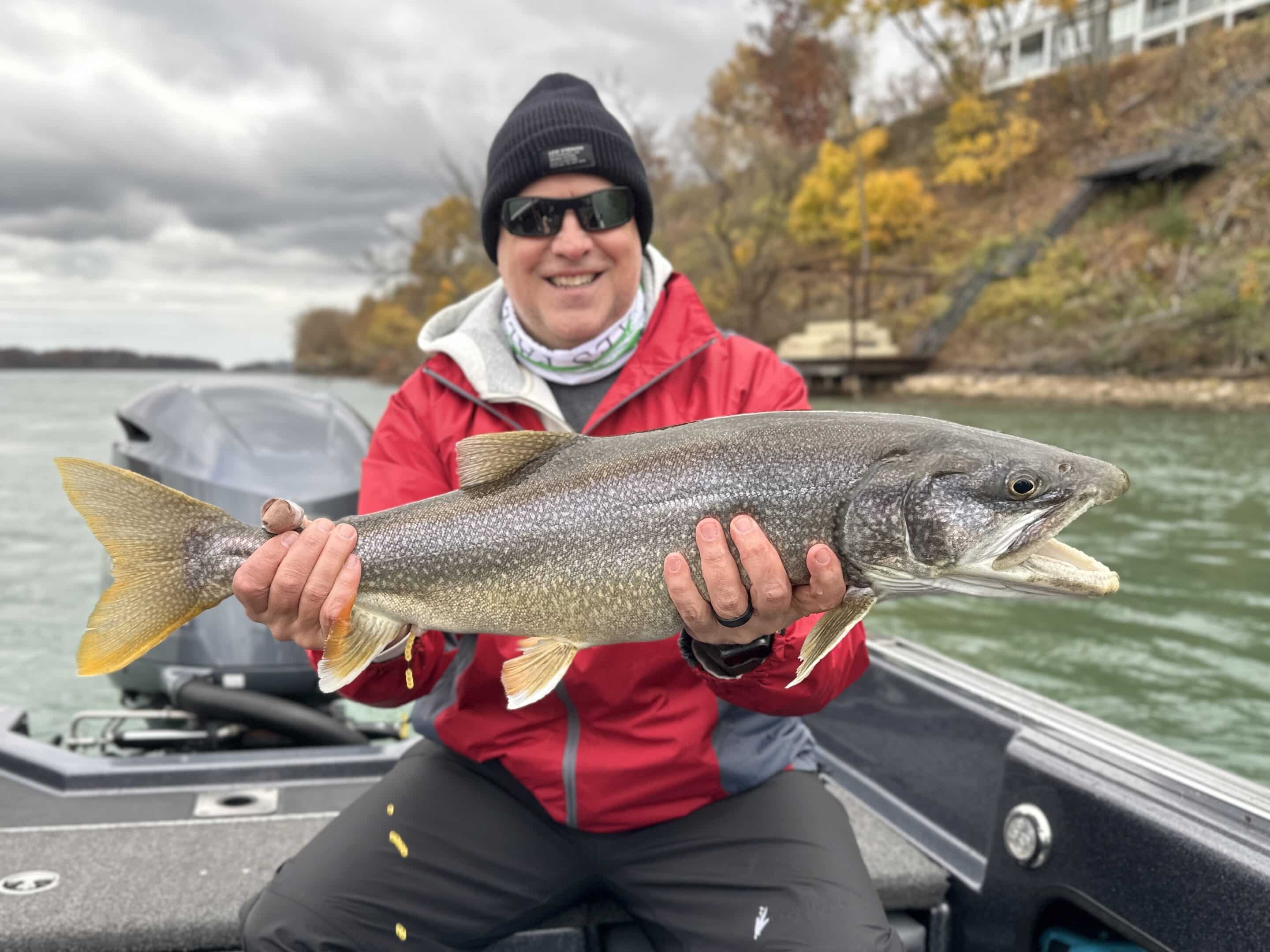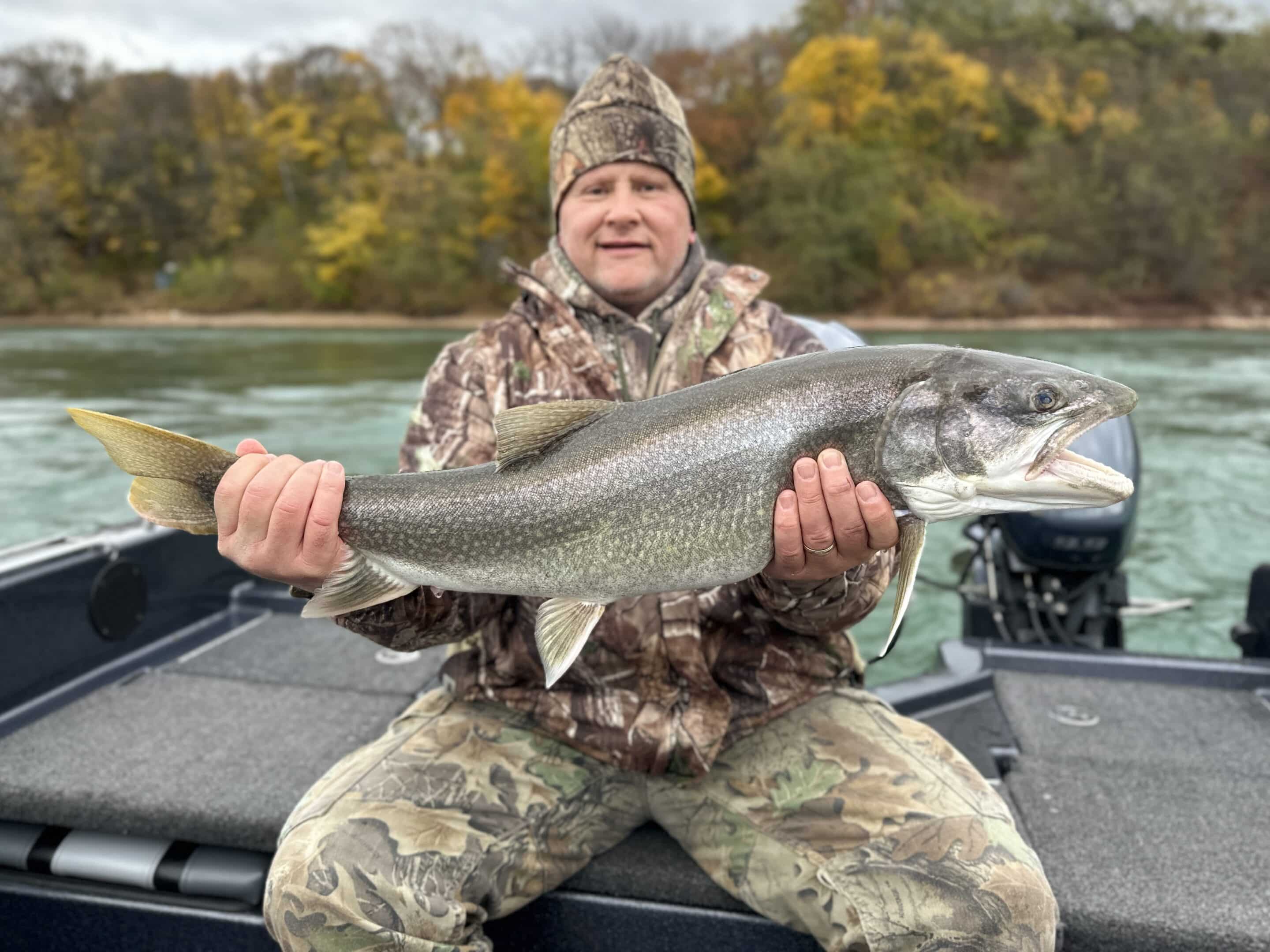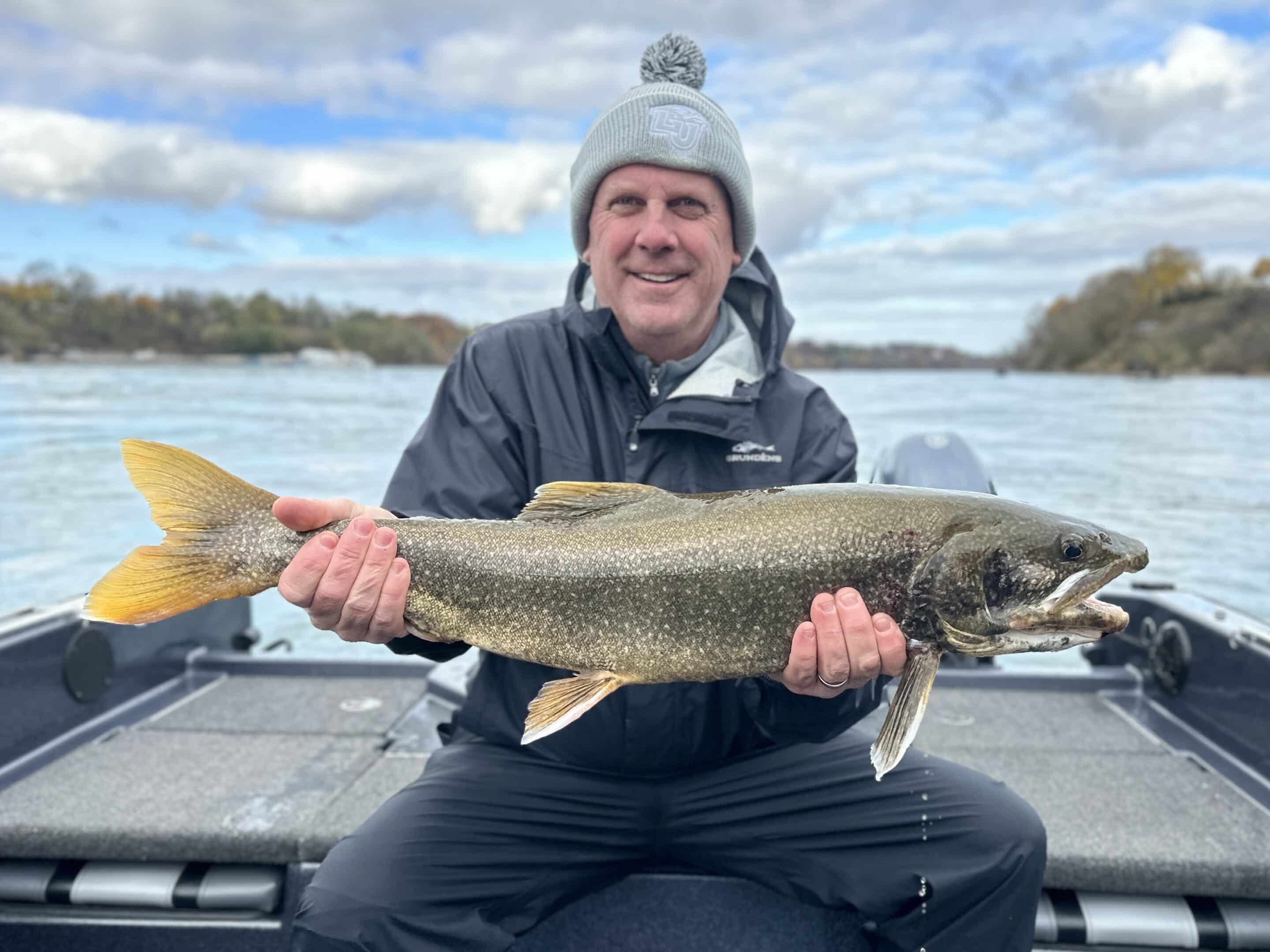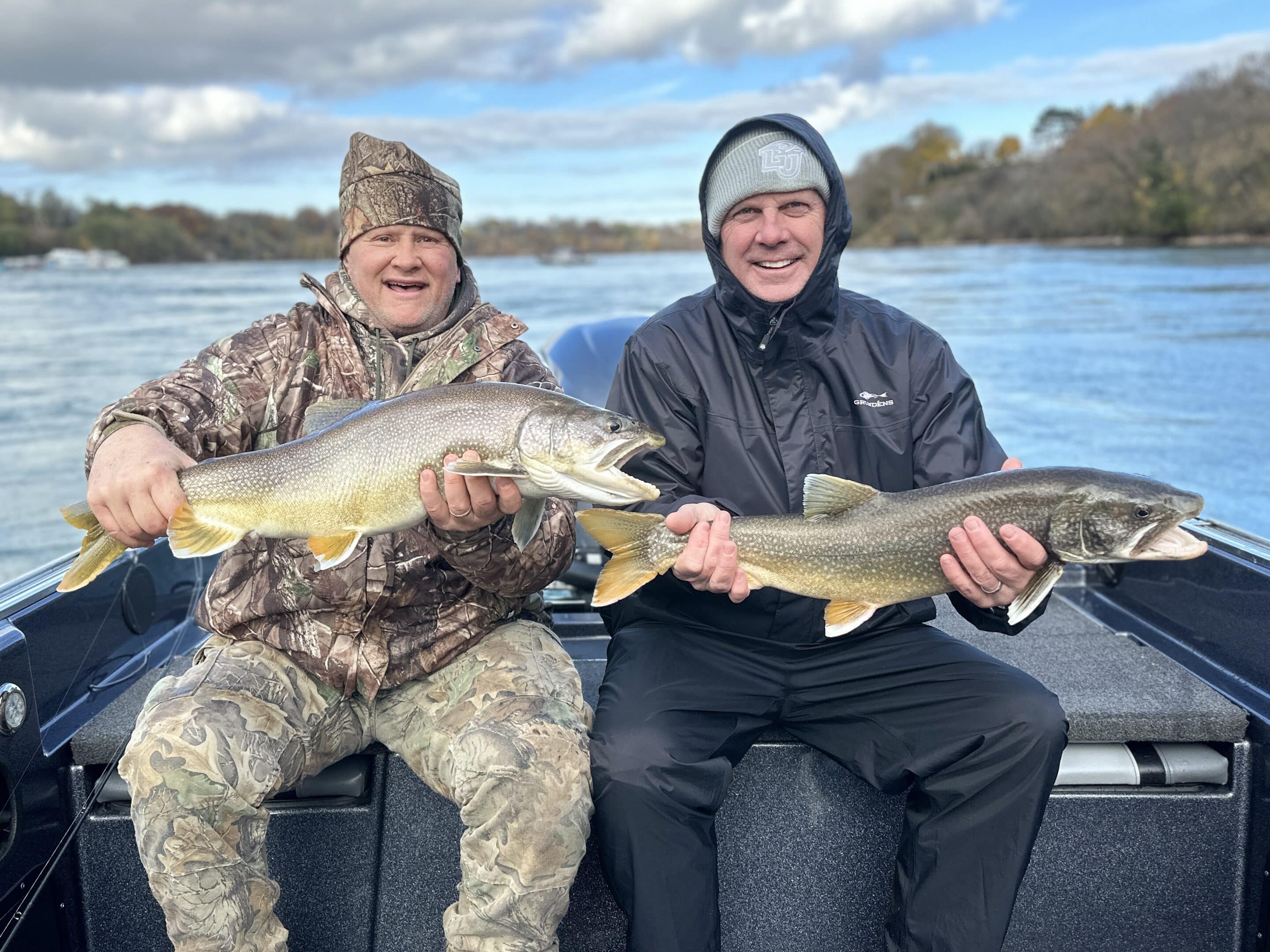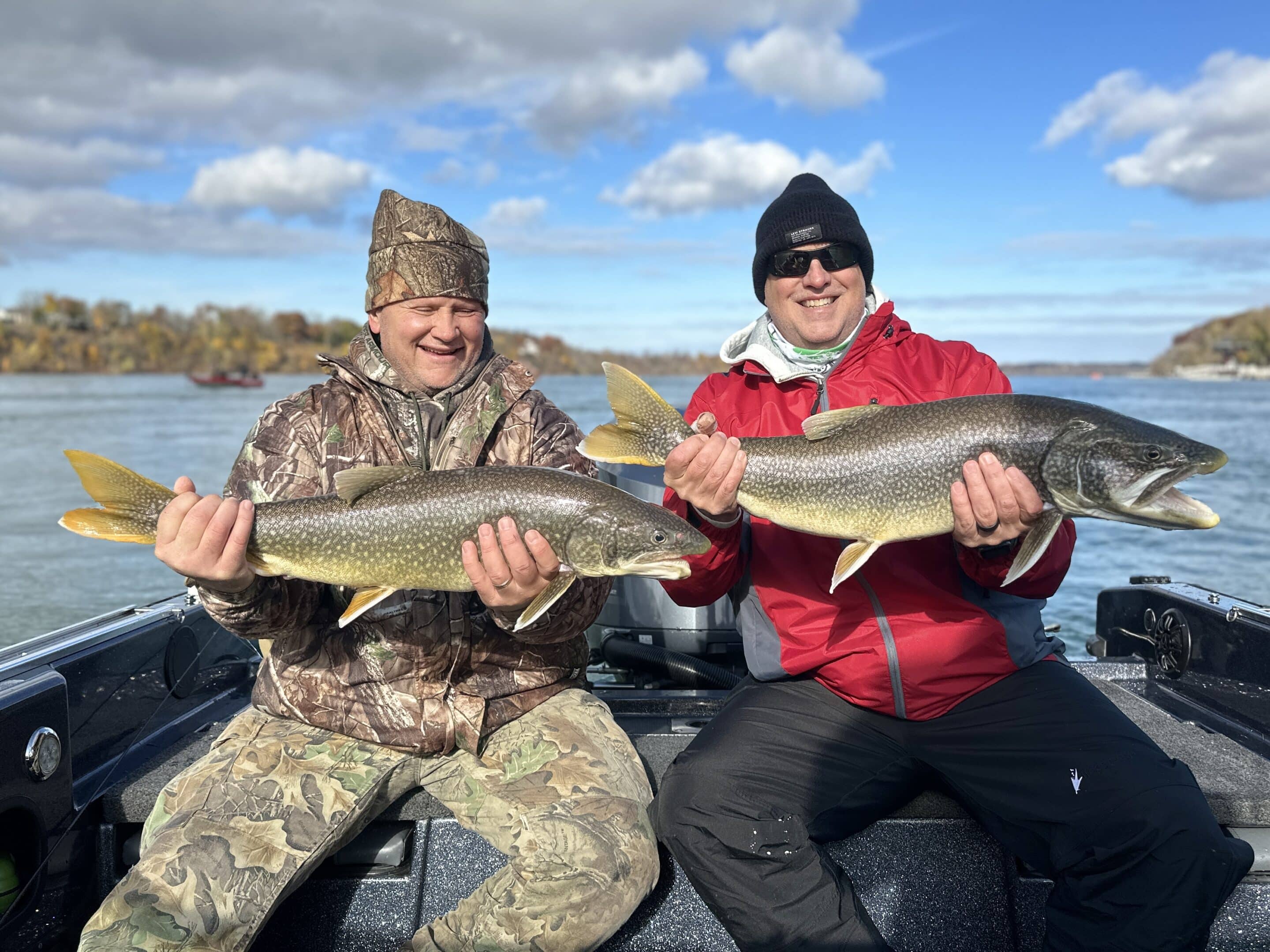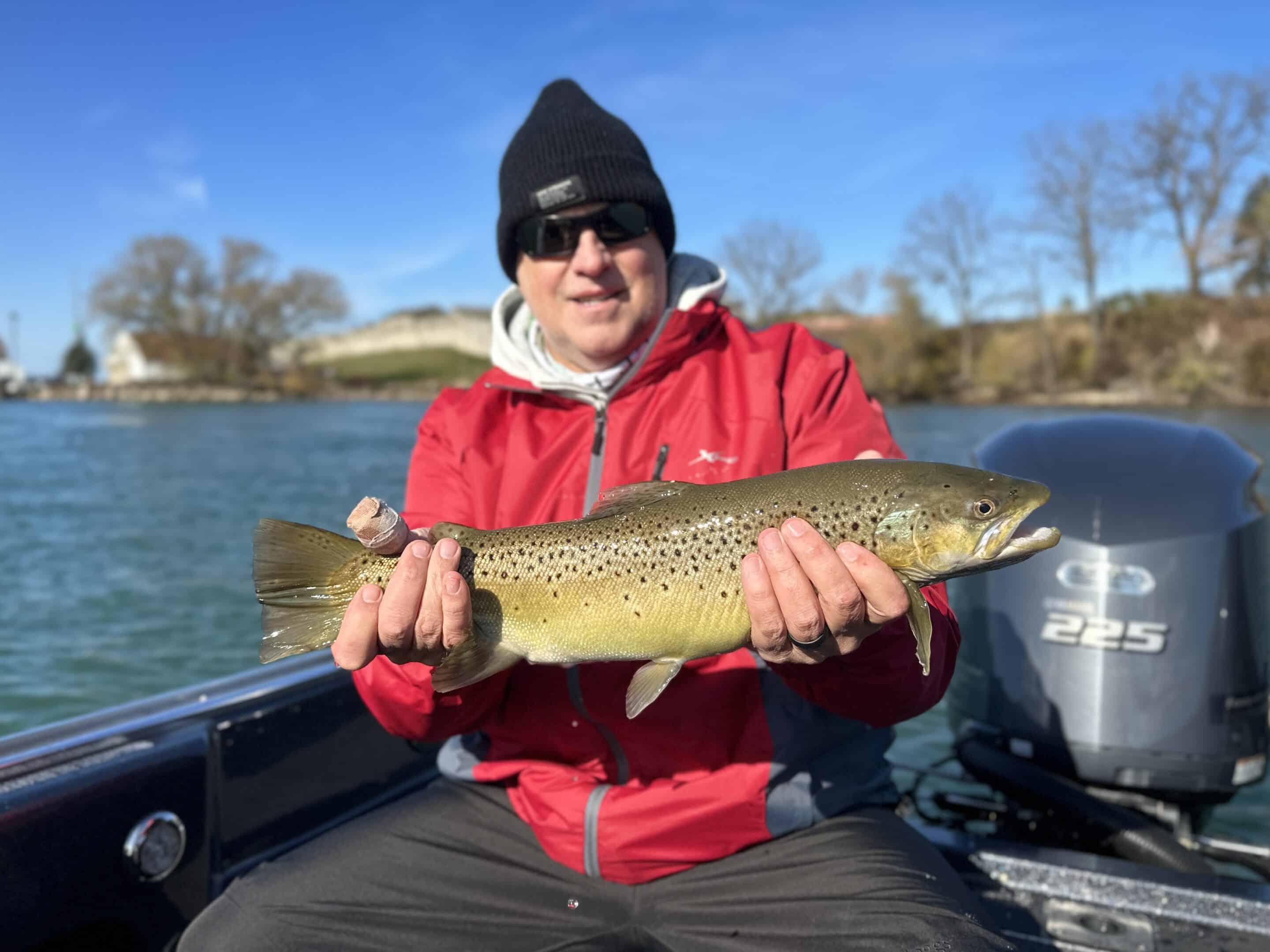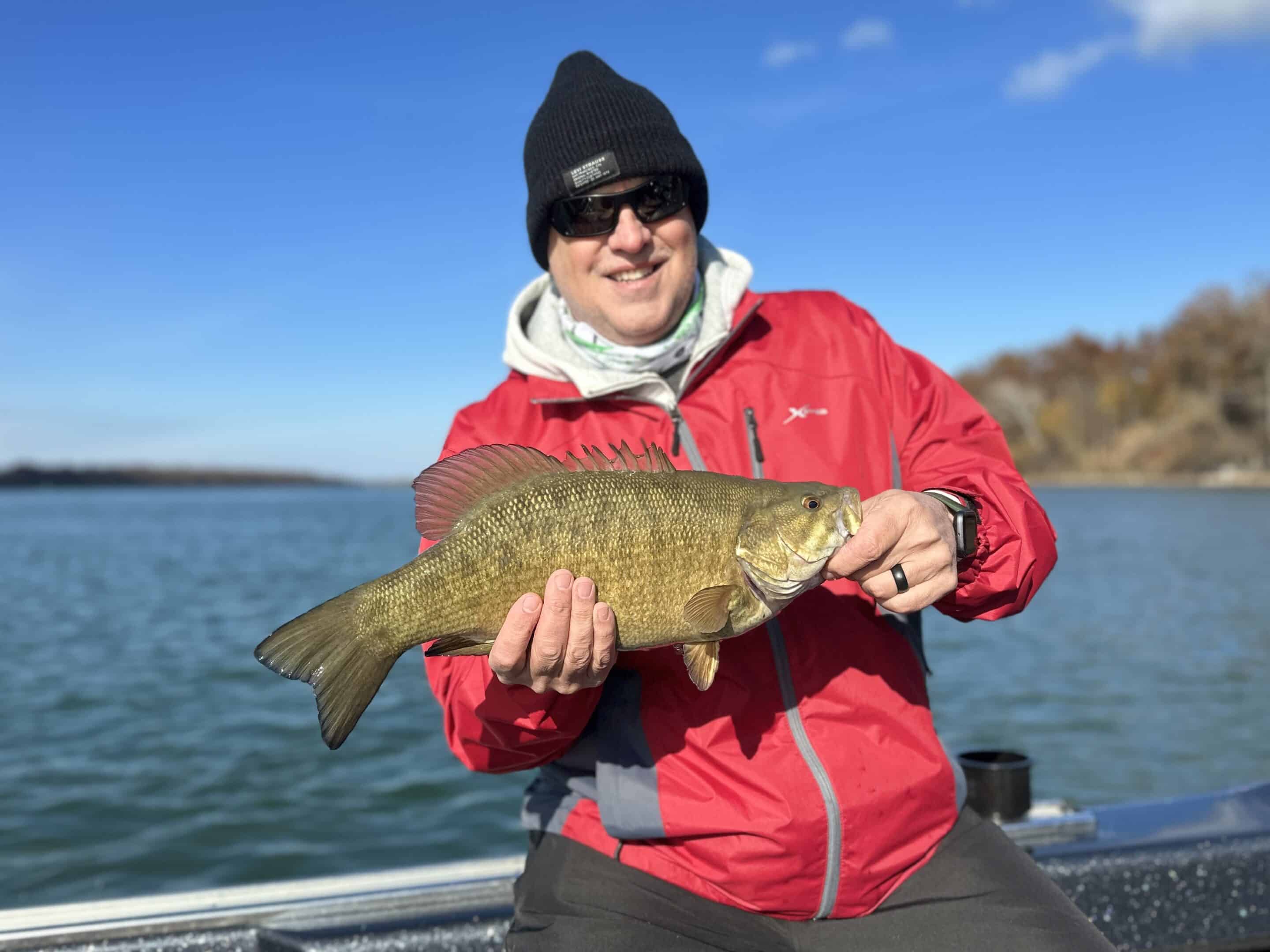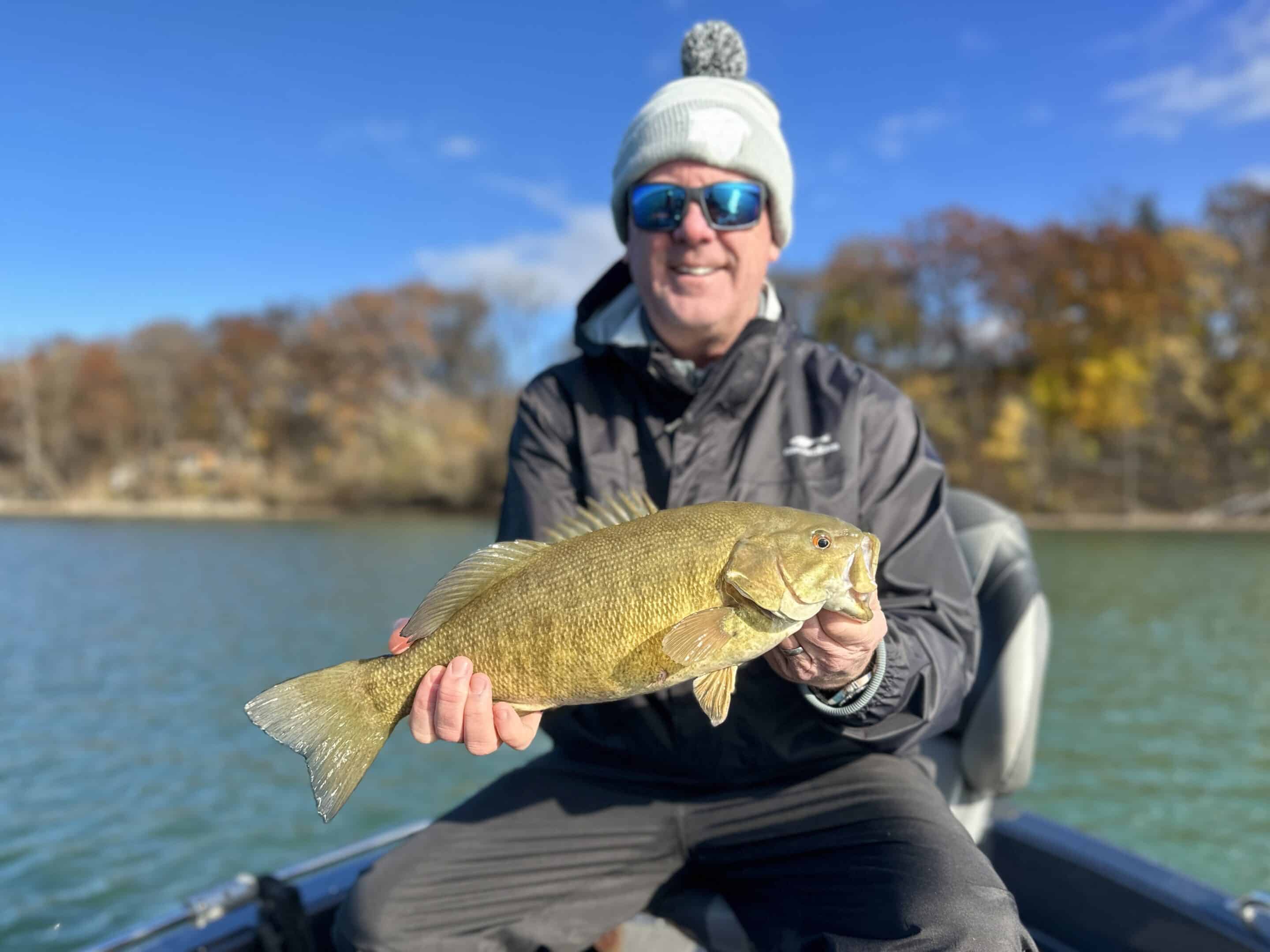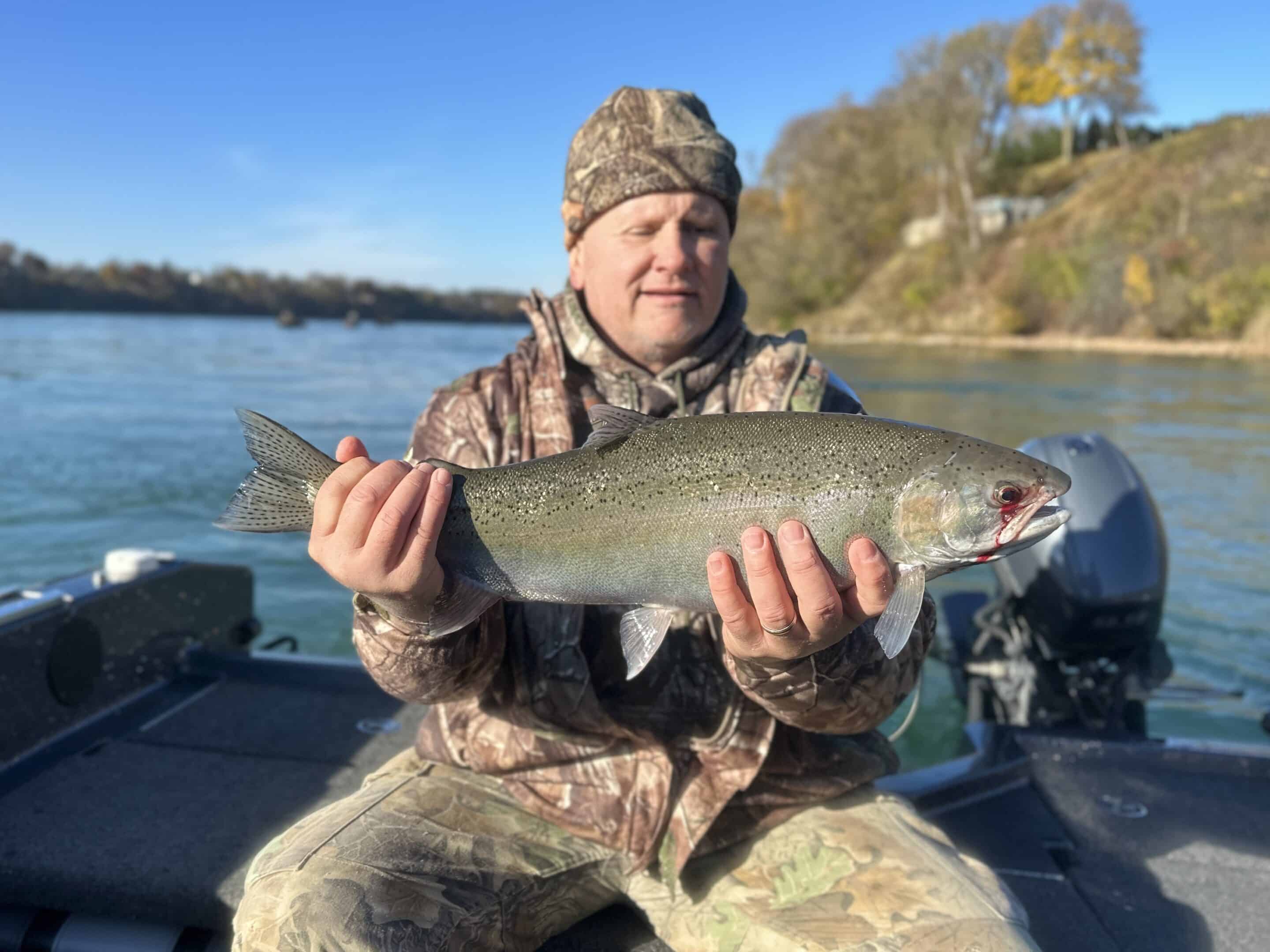 Wednesday – I always pause before I say this (or type it) to dig deep into the memory banks – this day was in my top 5 best days angling with clients.  We had perfect conditions to fish the Lower Niagara – partly cloudy skies and winds blowing in the teens out of the SSW.  Action was insane…insane.  I'm glad it happened for these guys.  I've been fishing with Steve for 6 years now.  He brought his friend Kevin with him, who lives around Lake George and who fished with me once before.  We doubled on the first drift and it didn't stop all day.  When we got off the water – we were speechless.  What a day!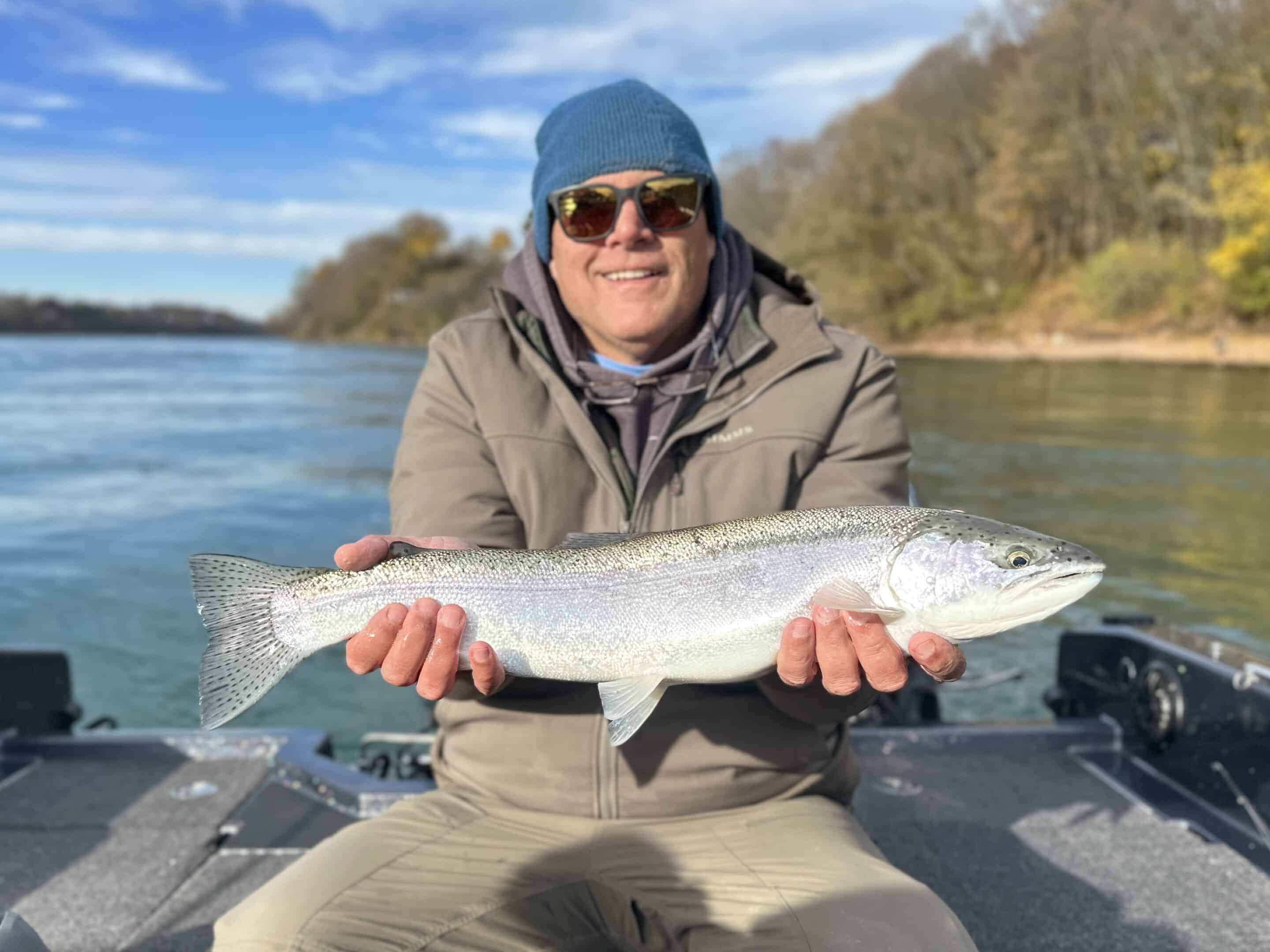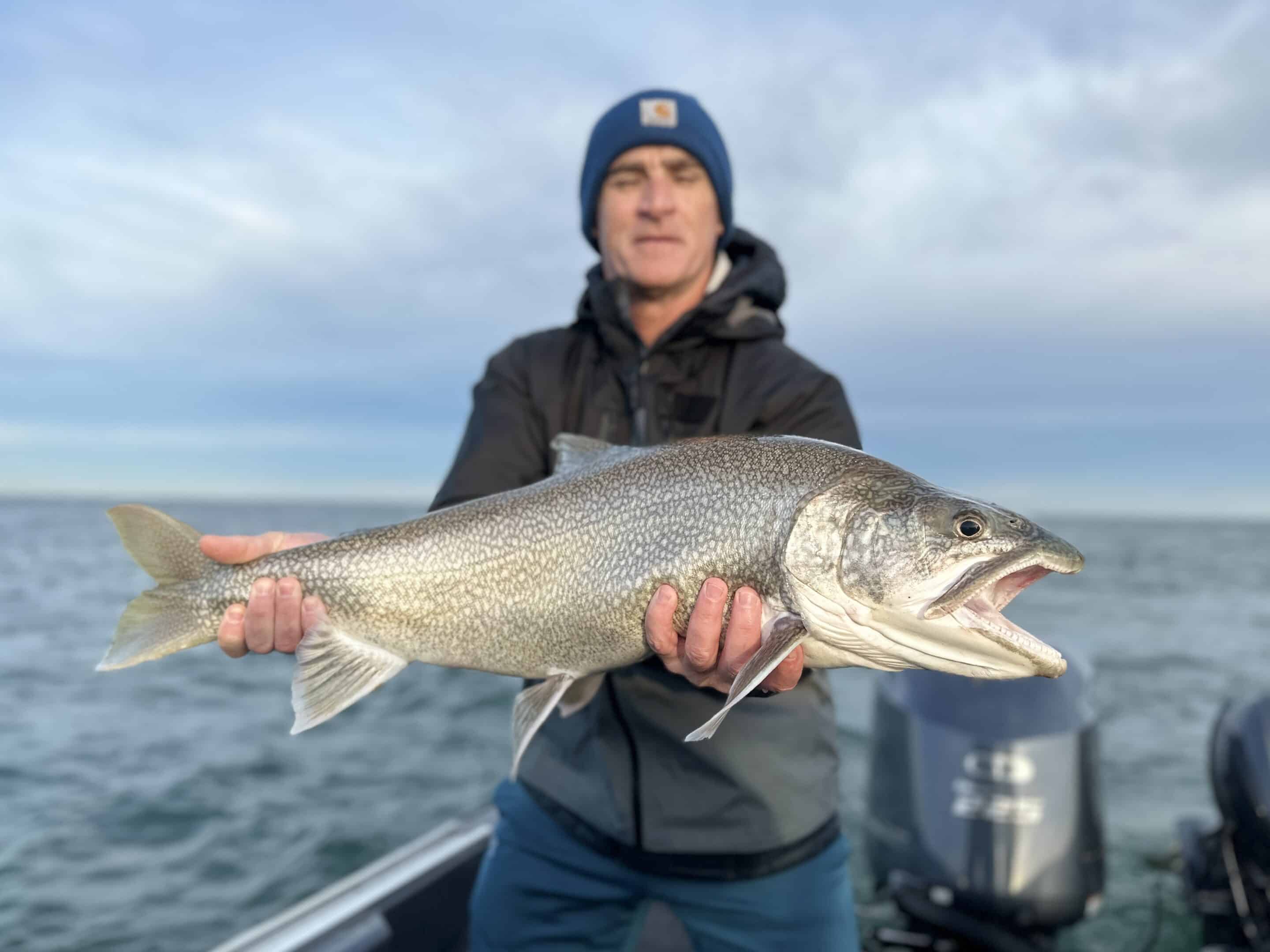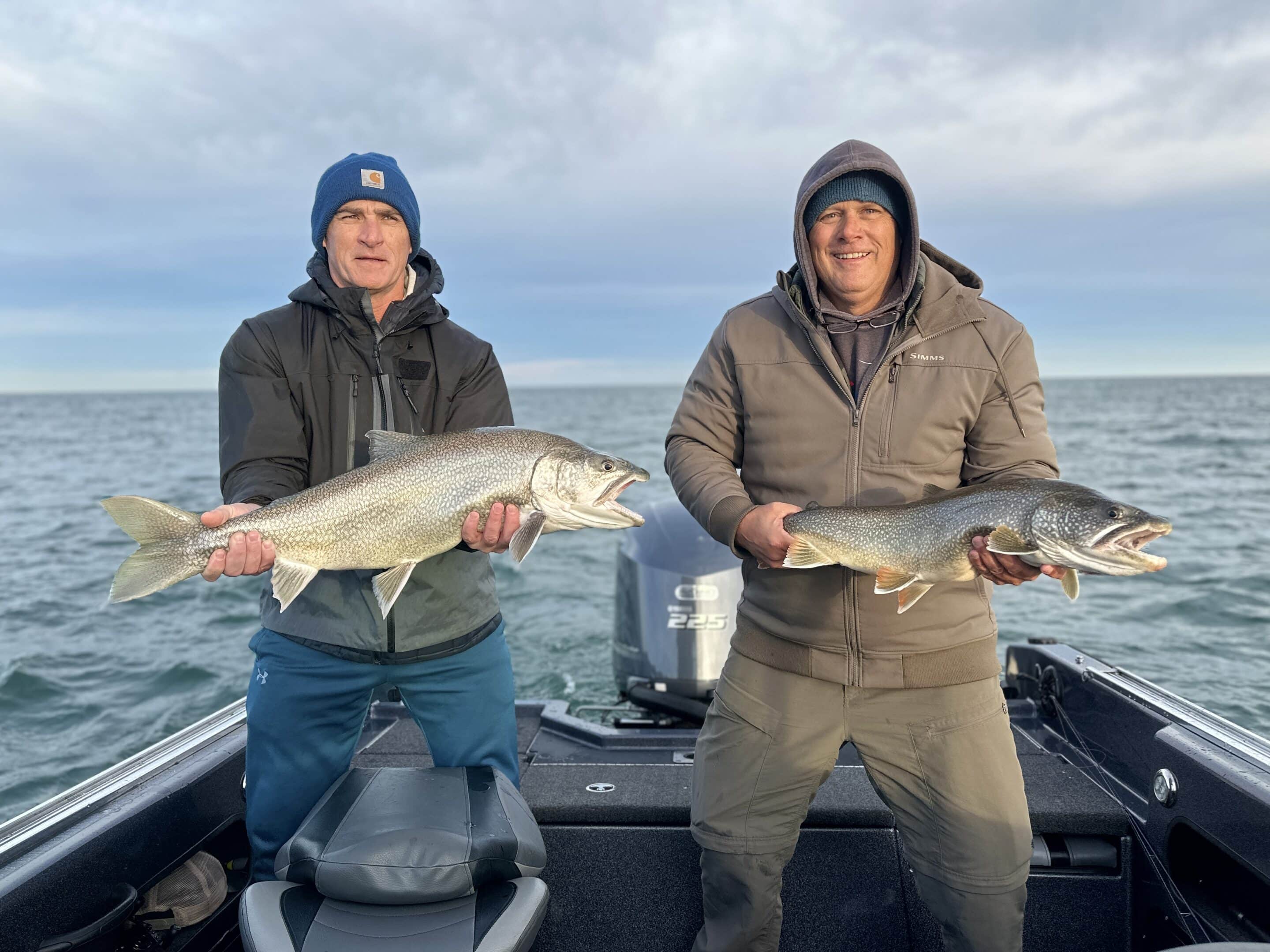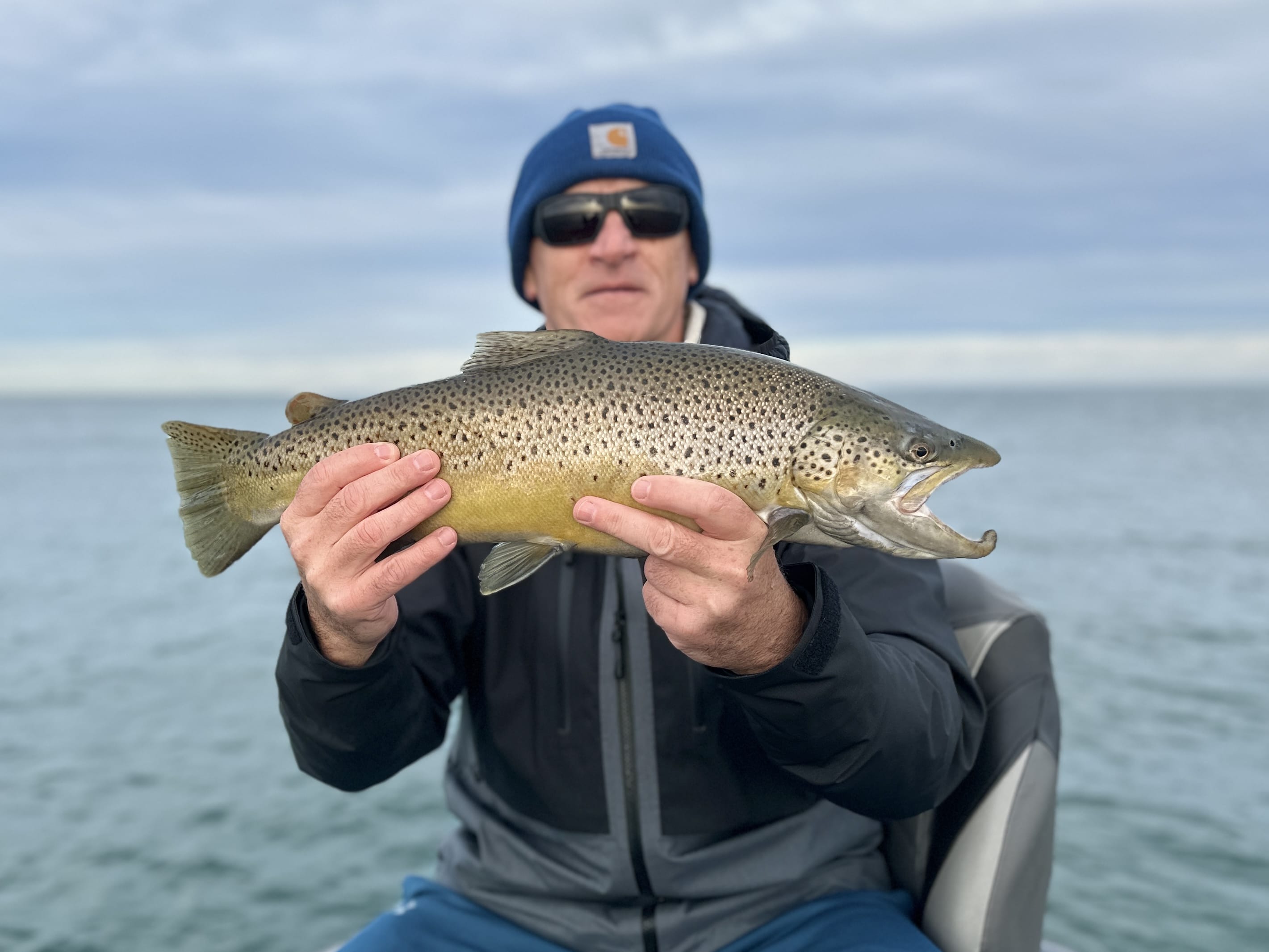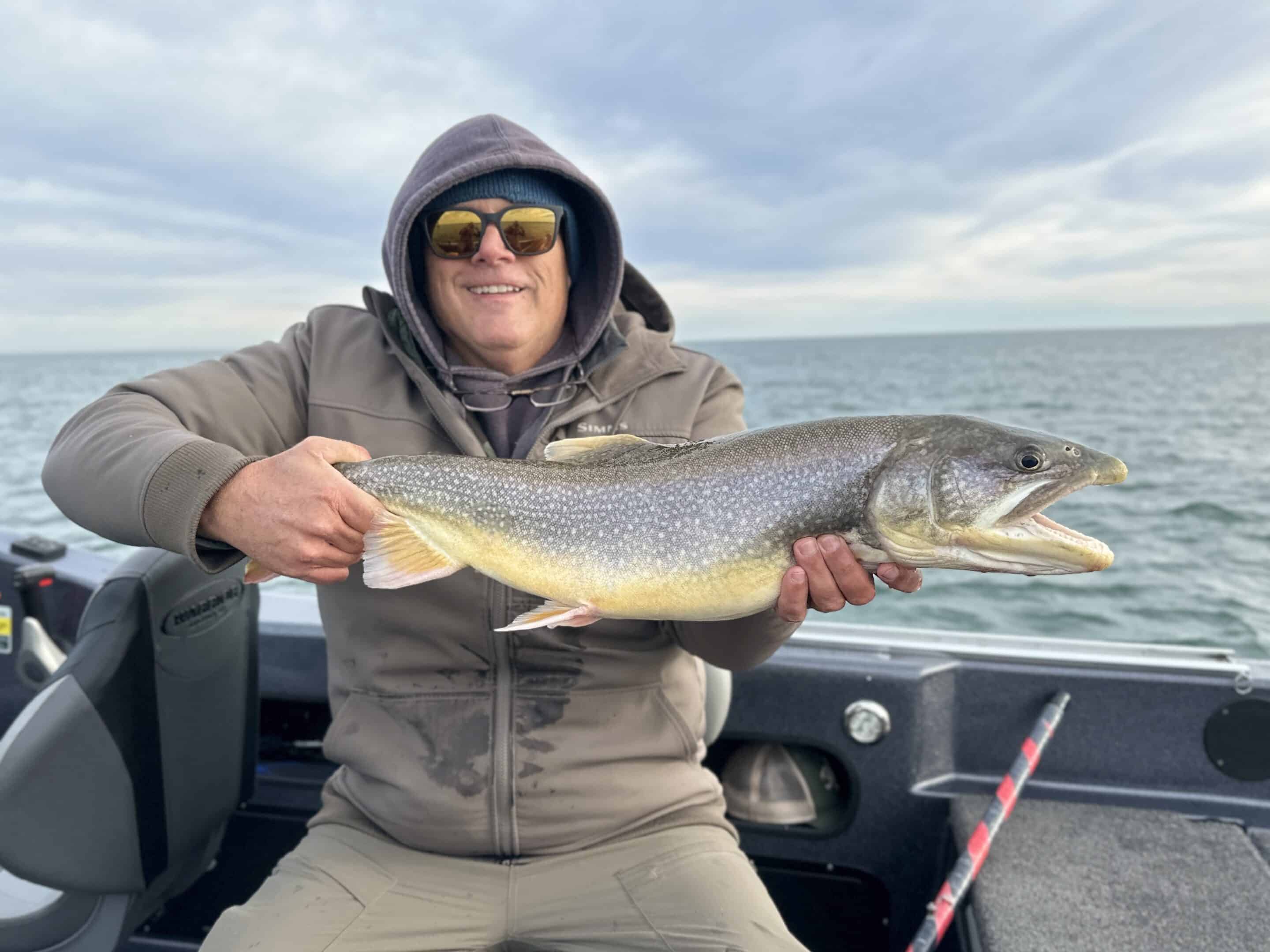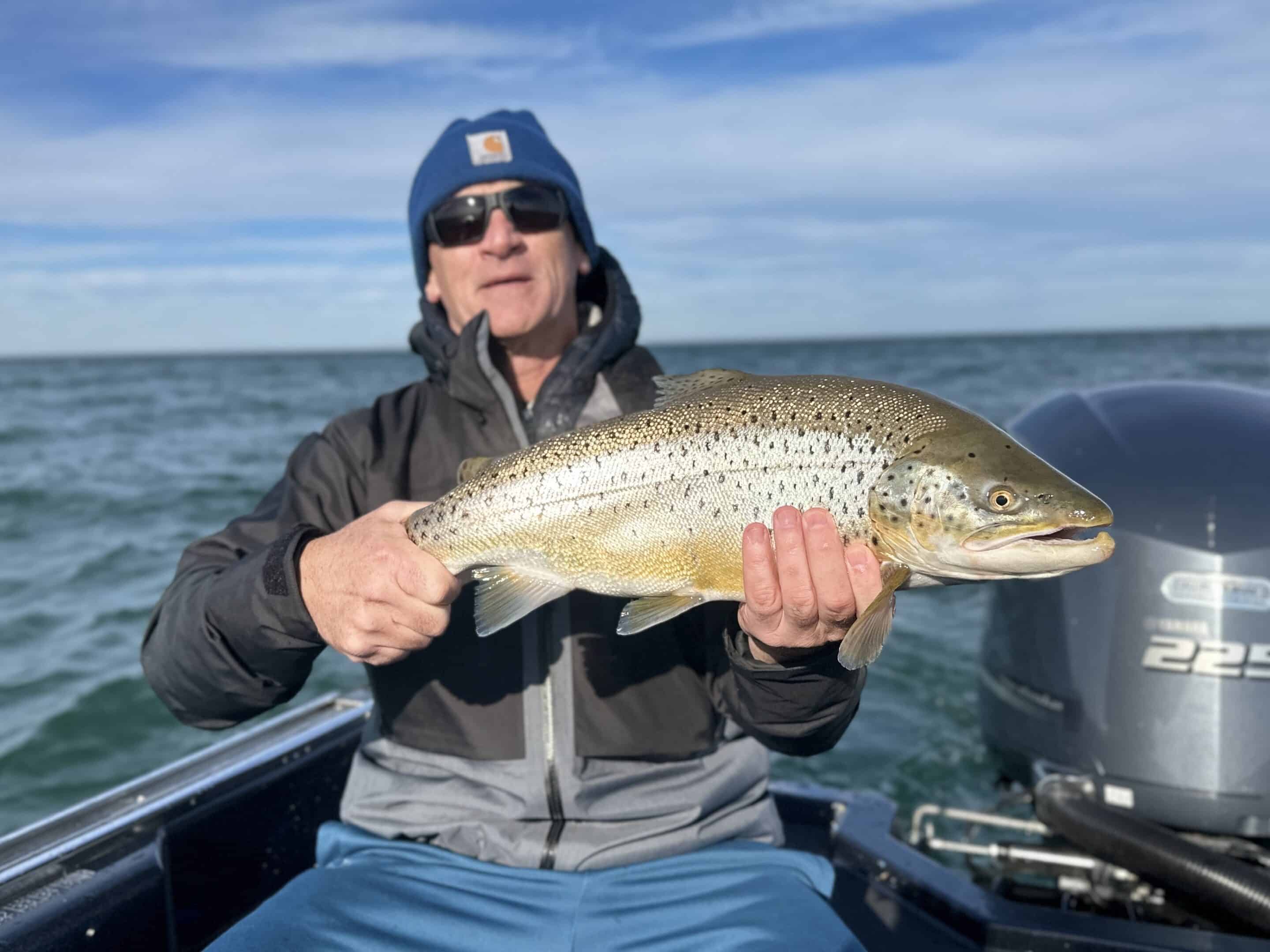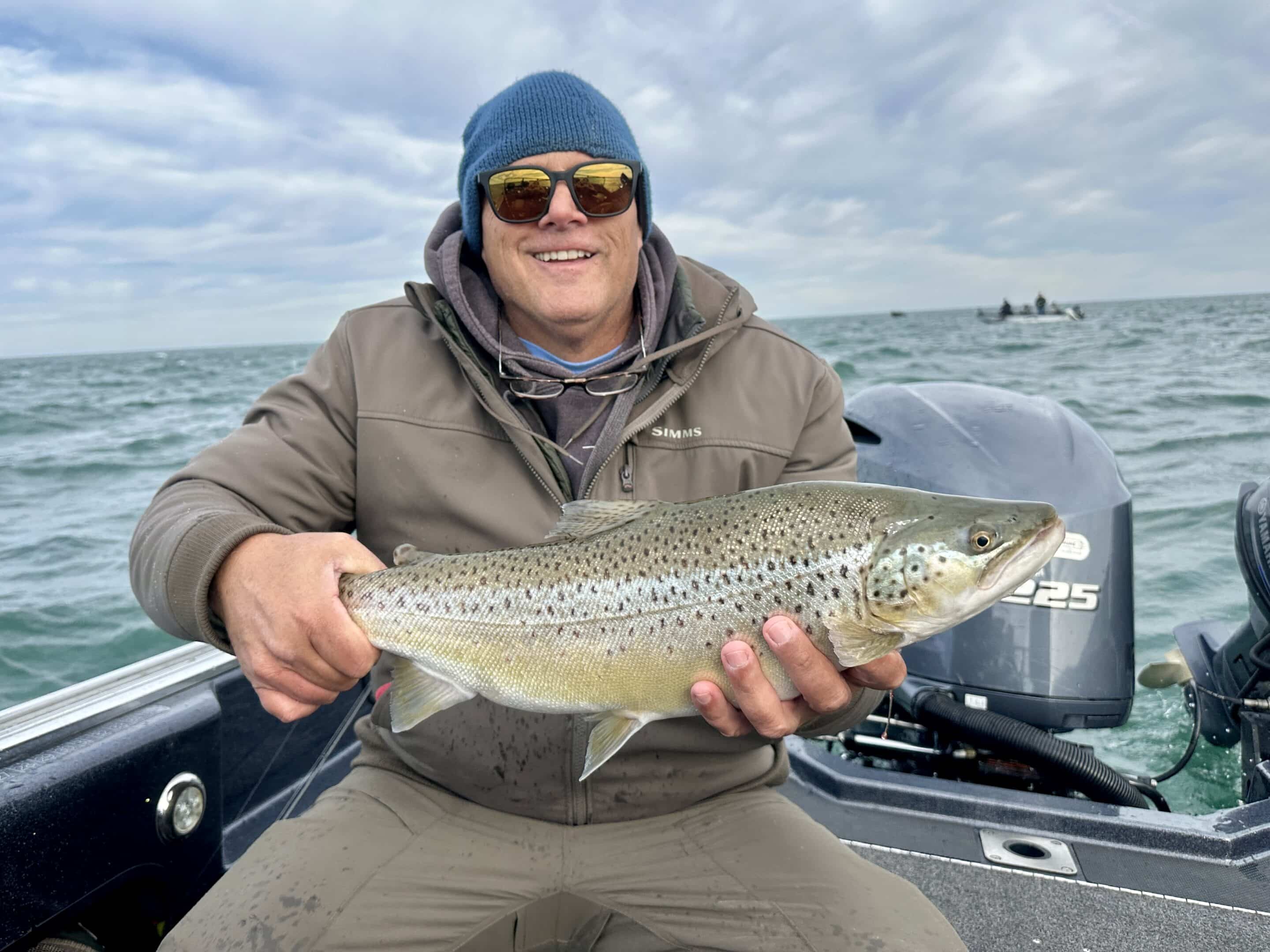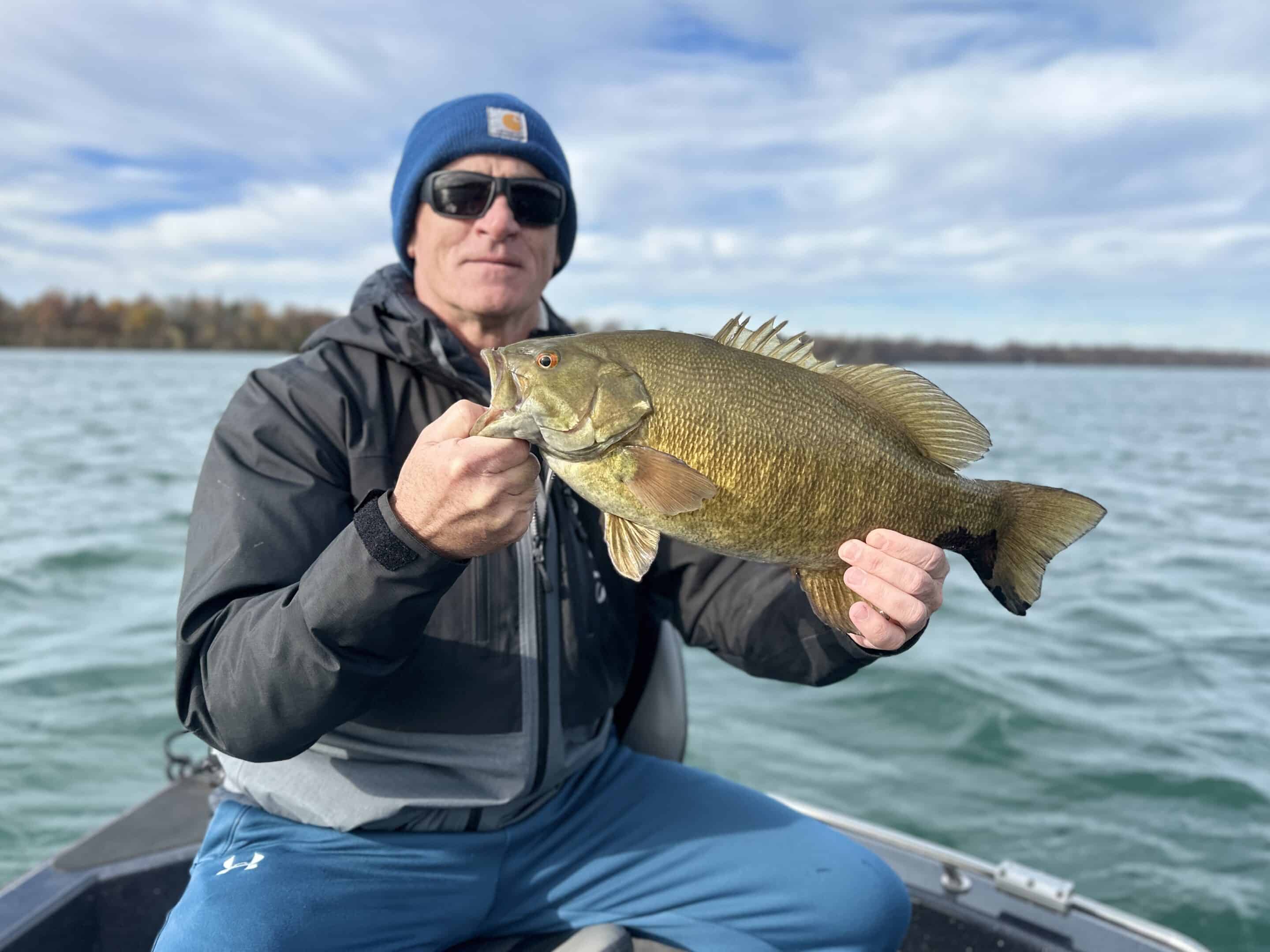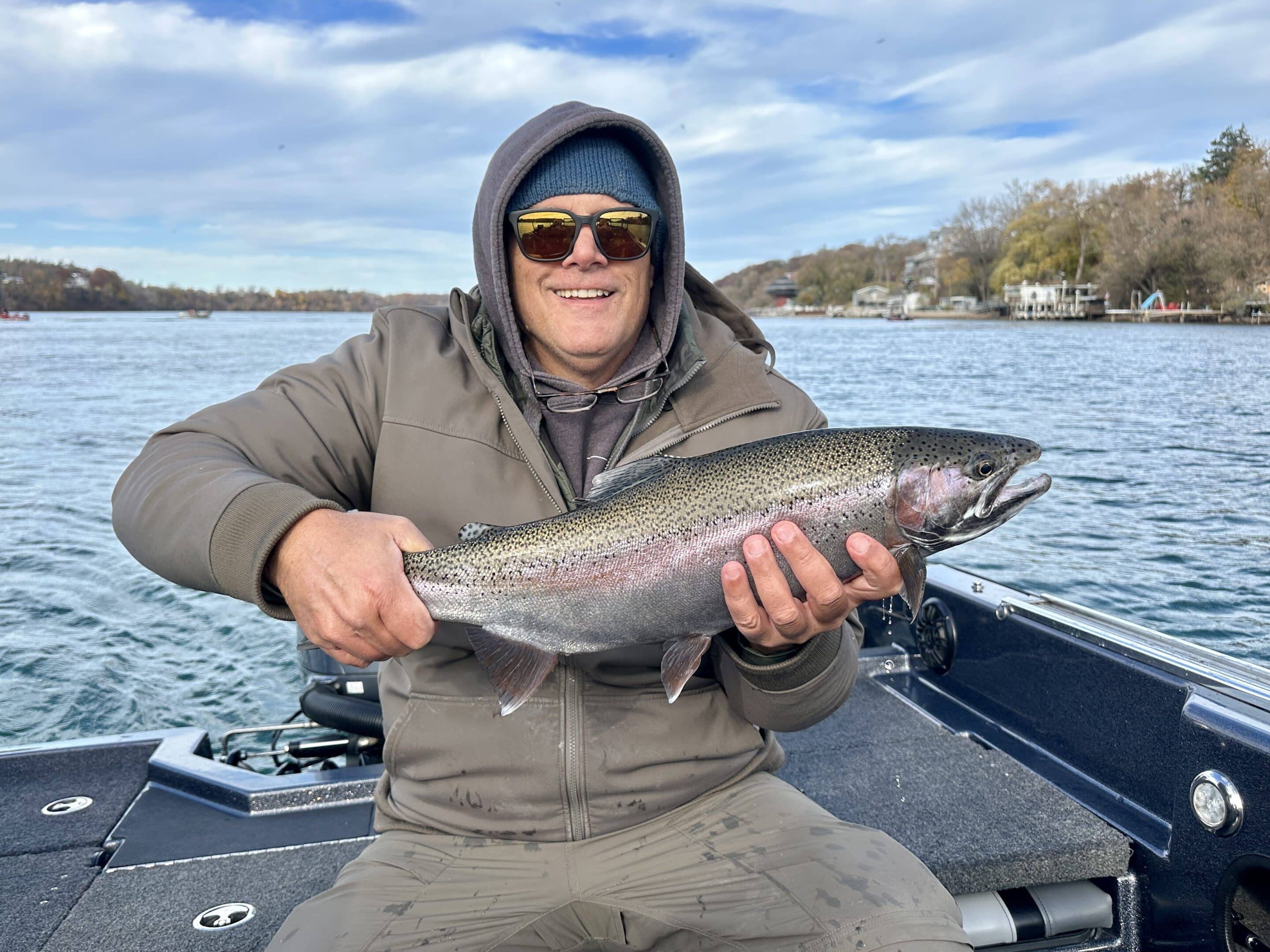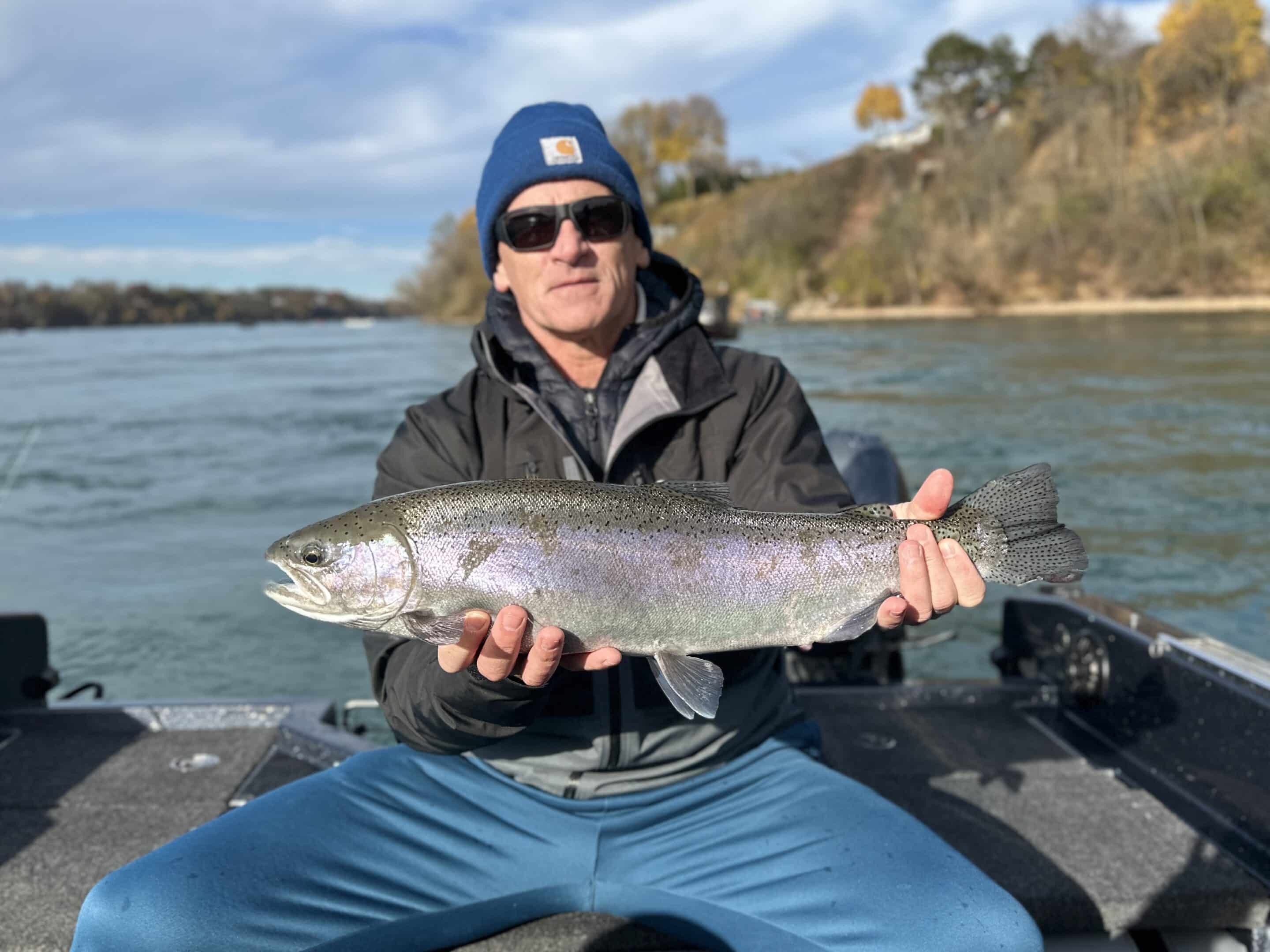 Thursday  – It's always tough fishing after an insane day because it knocks my expectations out of whack.  We fished the Lower Niagara and Lake Ontario.   It was a gorgeous day – no wind, sunny skies, and mild temperatures.  I tried to repeat what we did the day prior, but it didn't work.  Honestly, Lake Ontario humbled me, so I transitioned to something more reliable in the interest of my clients – fishing the river for steelhead and lake trout.  We did well.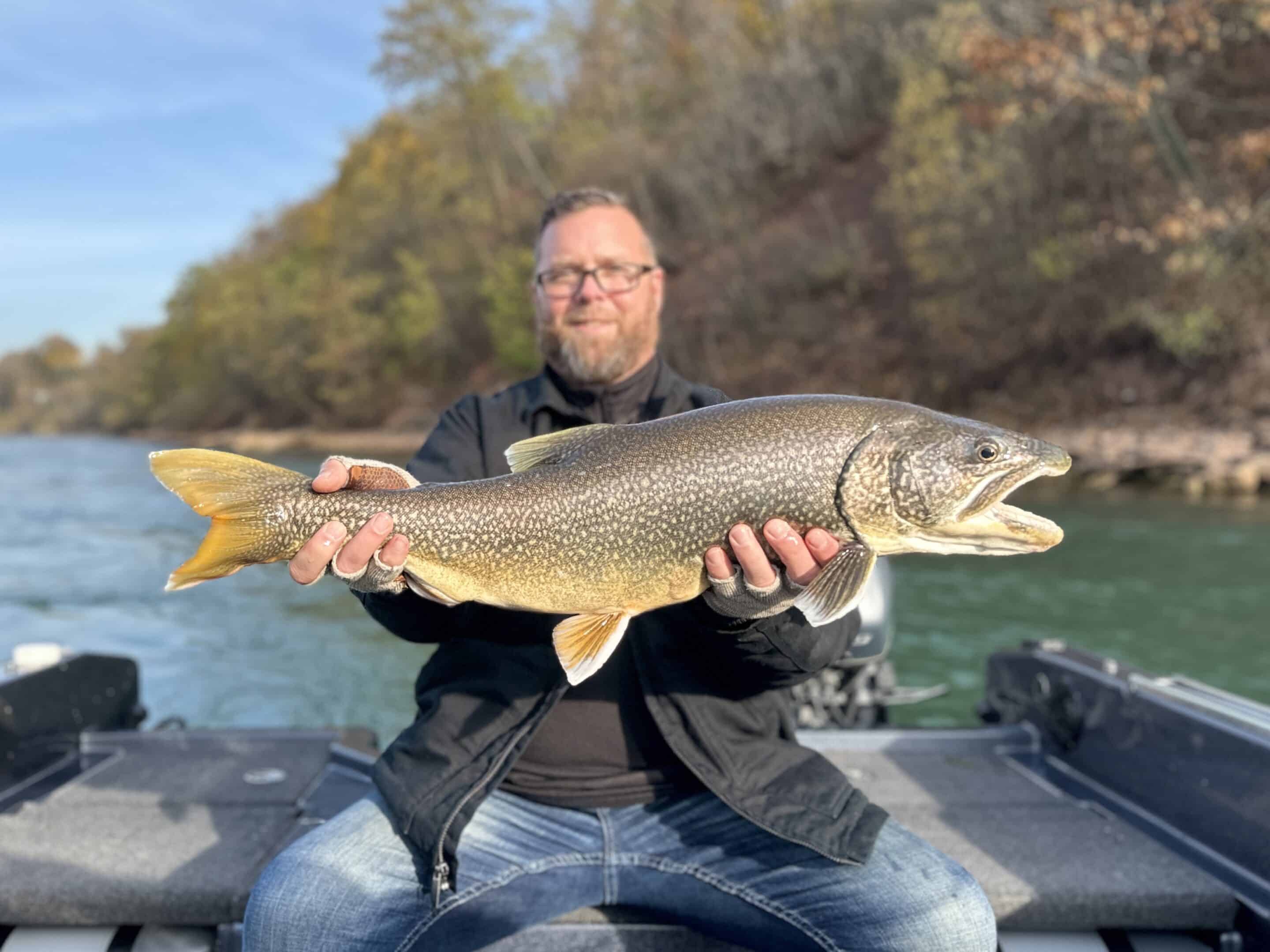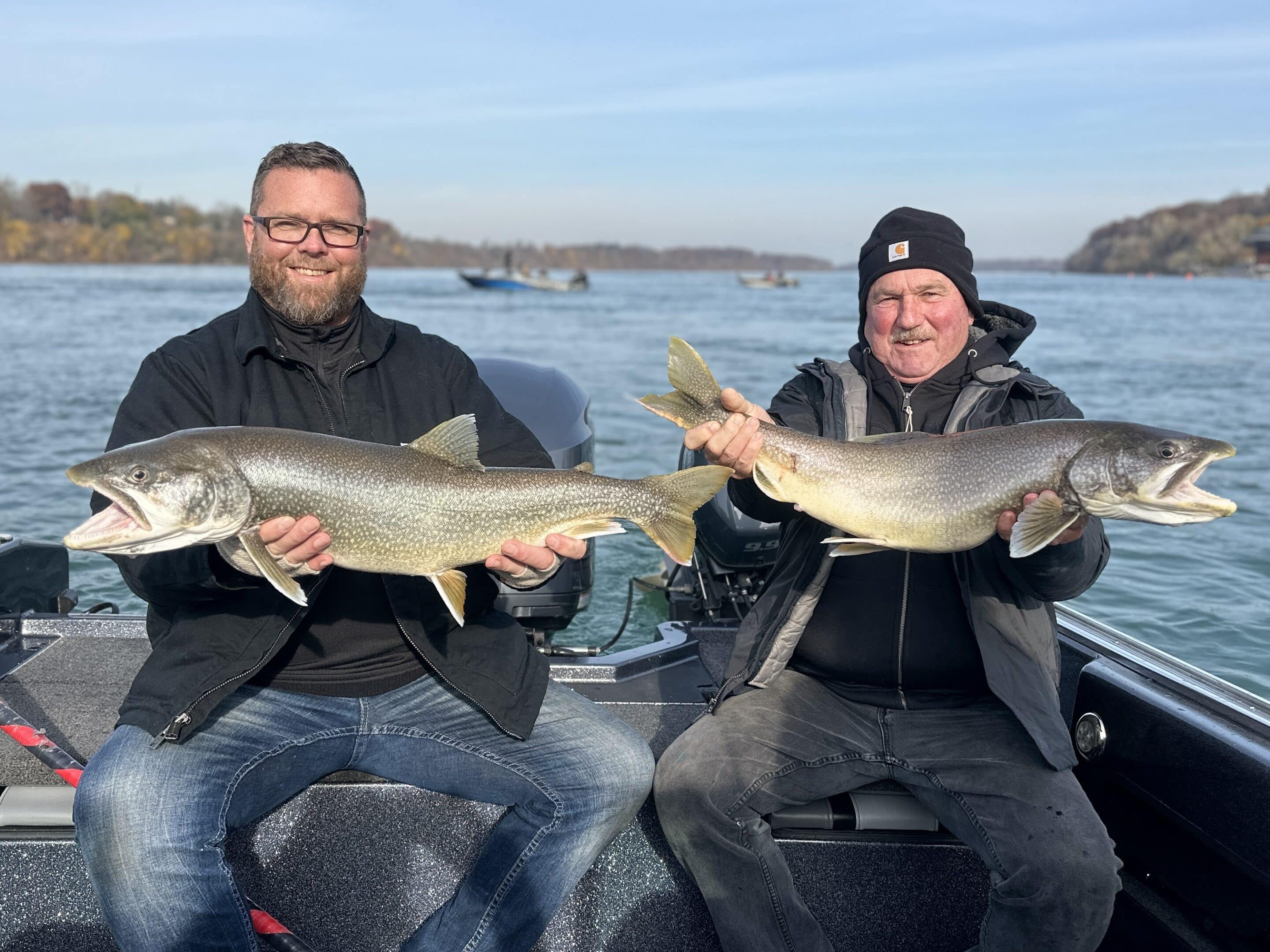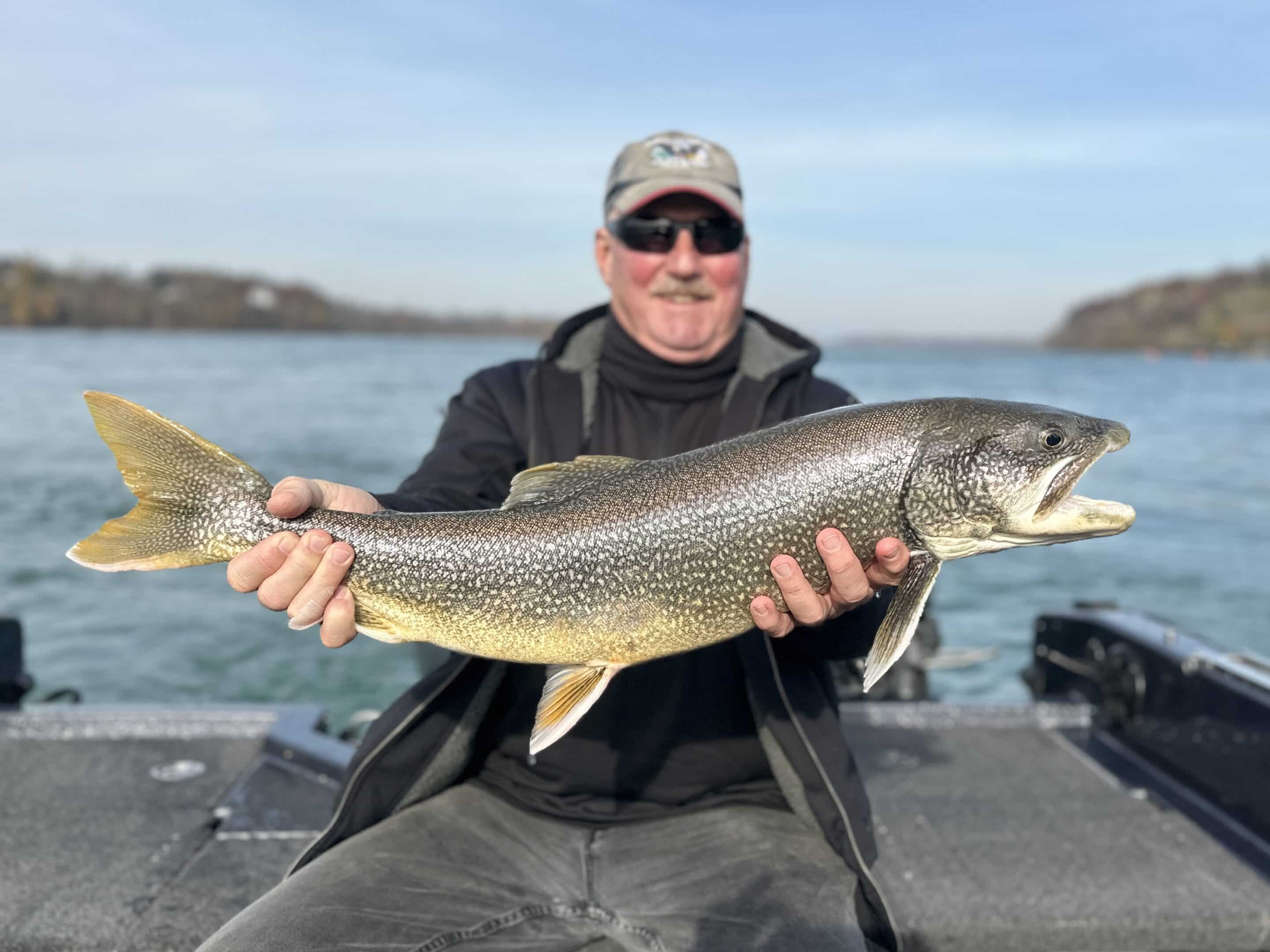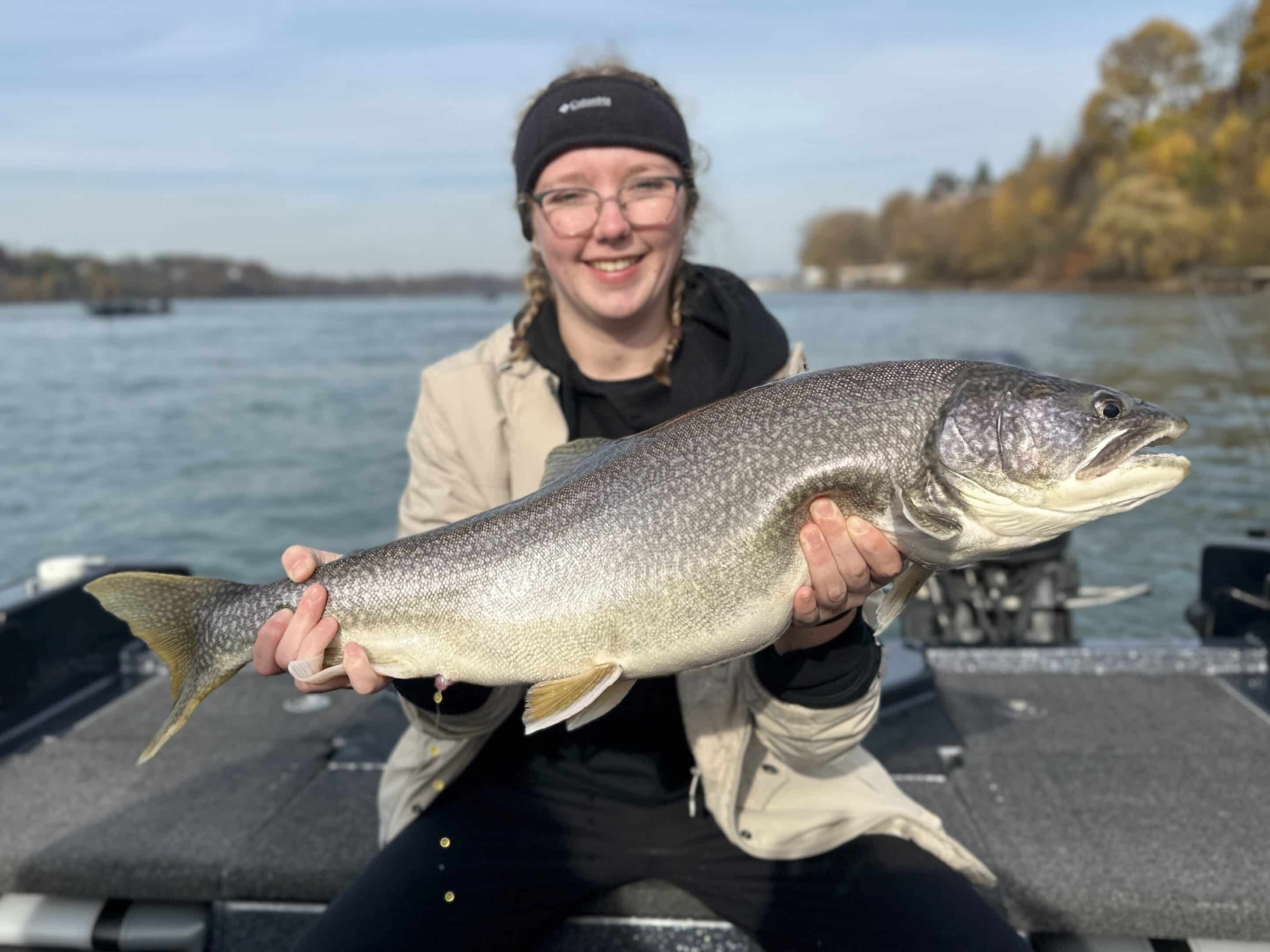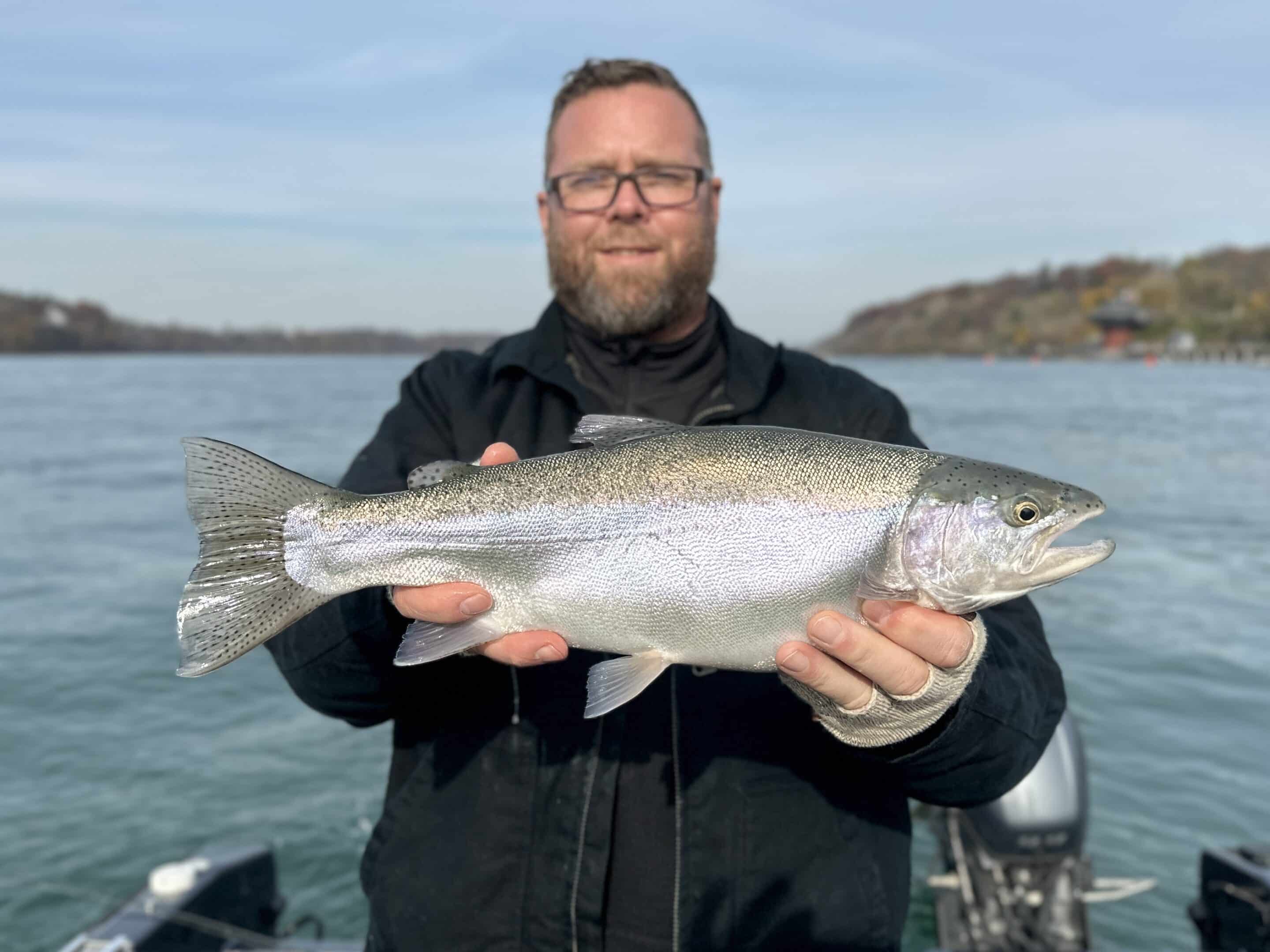 Friday – All week, the forecast for Friday looked dicey with some huge winds out of the SW and consistent rain.  The night prior, I called Brandon and gave him the speech – "Look bro, it's gonna be kinda brutal out there.  It's your day with your sister and her boyfriend so I'm not trying to force you to endure misery.  However, if we go, we'll catch fish – you just gotta make sure you're dressed for it.  What do you think?" 
I first fished with Brandon last year through some BRUTAL conditions (wind, stained water, well below freezing temps) and he did well.  With that session in mind, I knew he'd be prepared but I wasn't sure about his sister and Tory.  His response to my description was something like, "We're going bro.  We've got the gear and are ready to endure the suck."  We crushed it.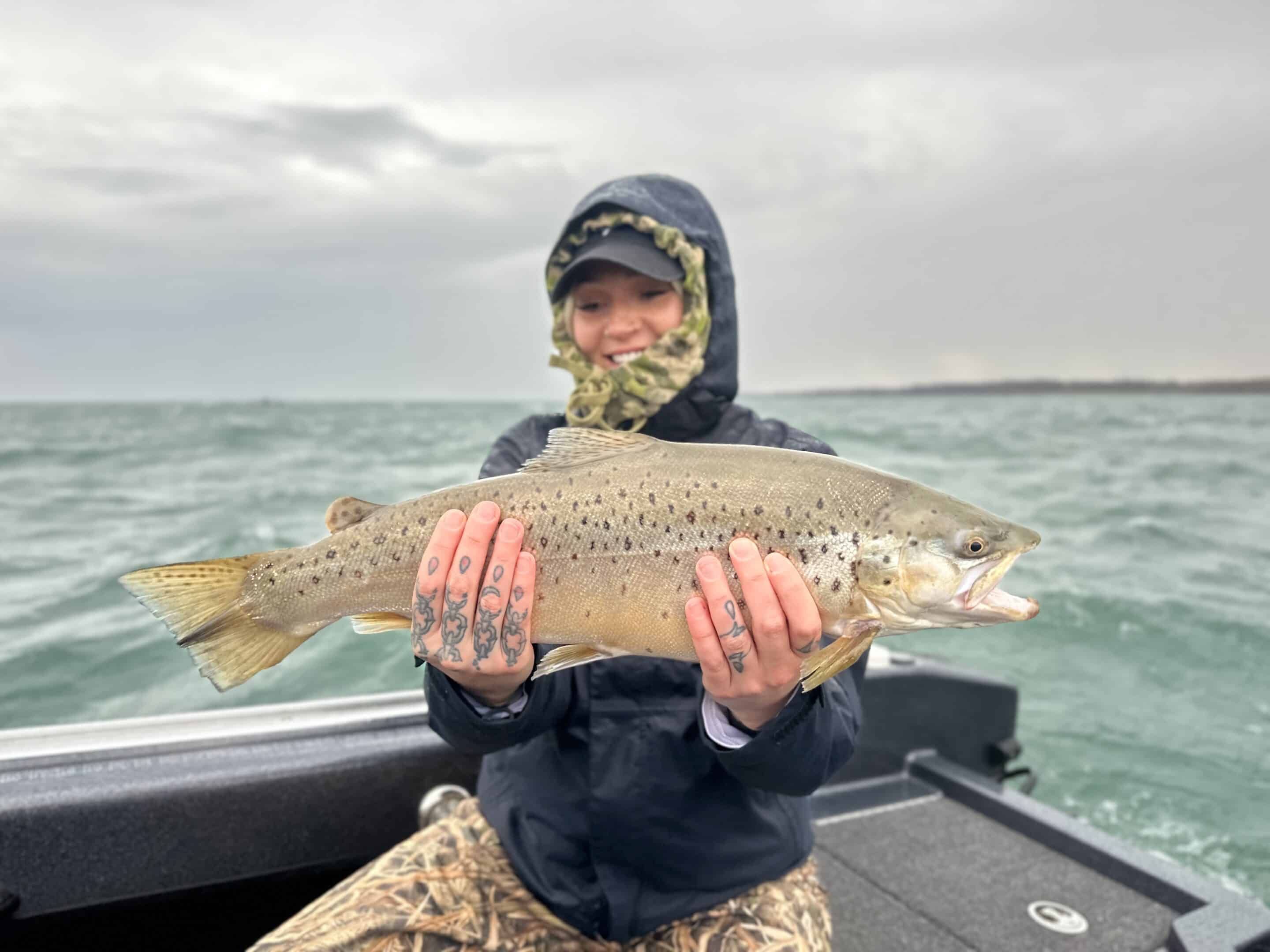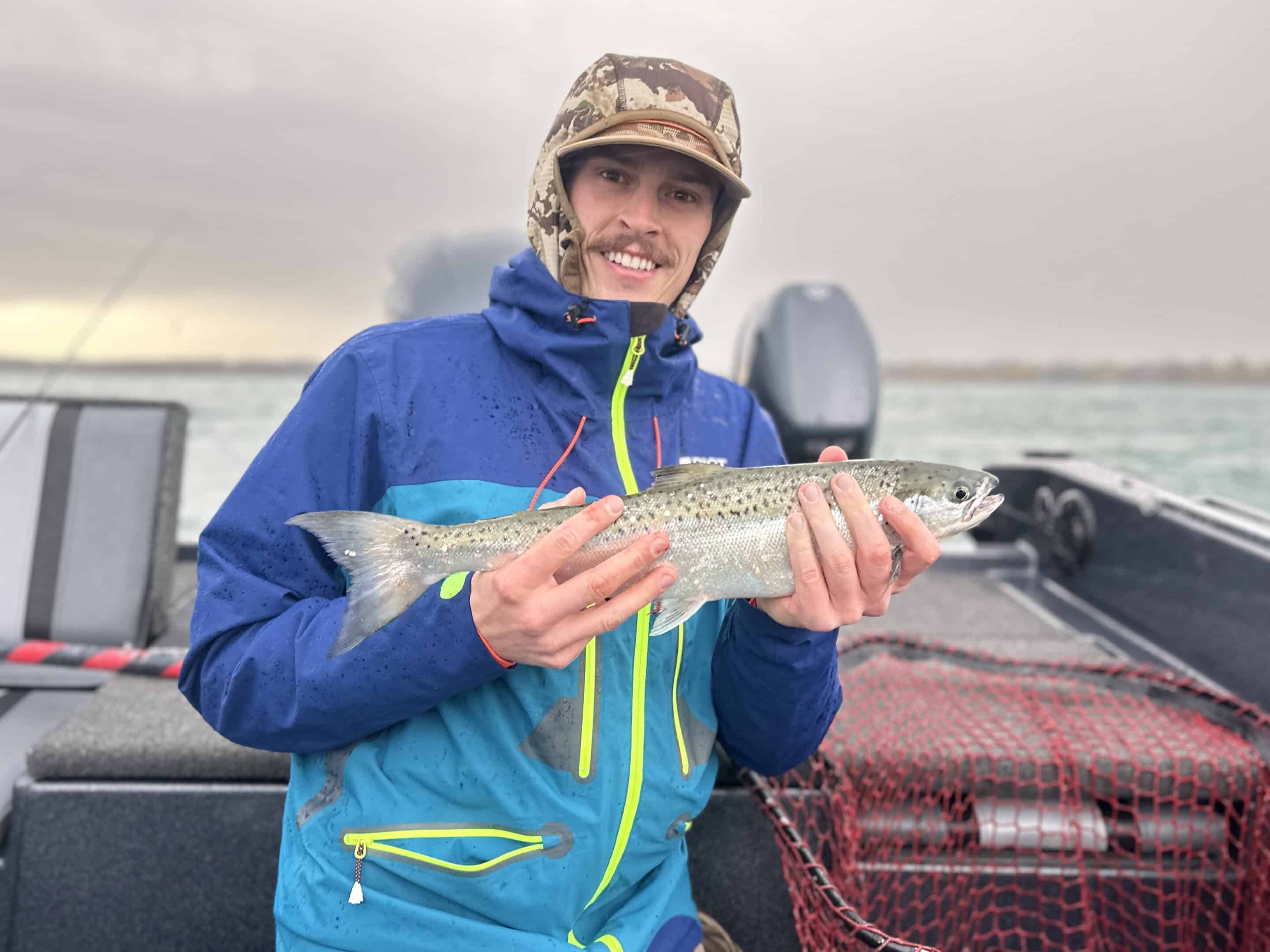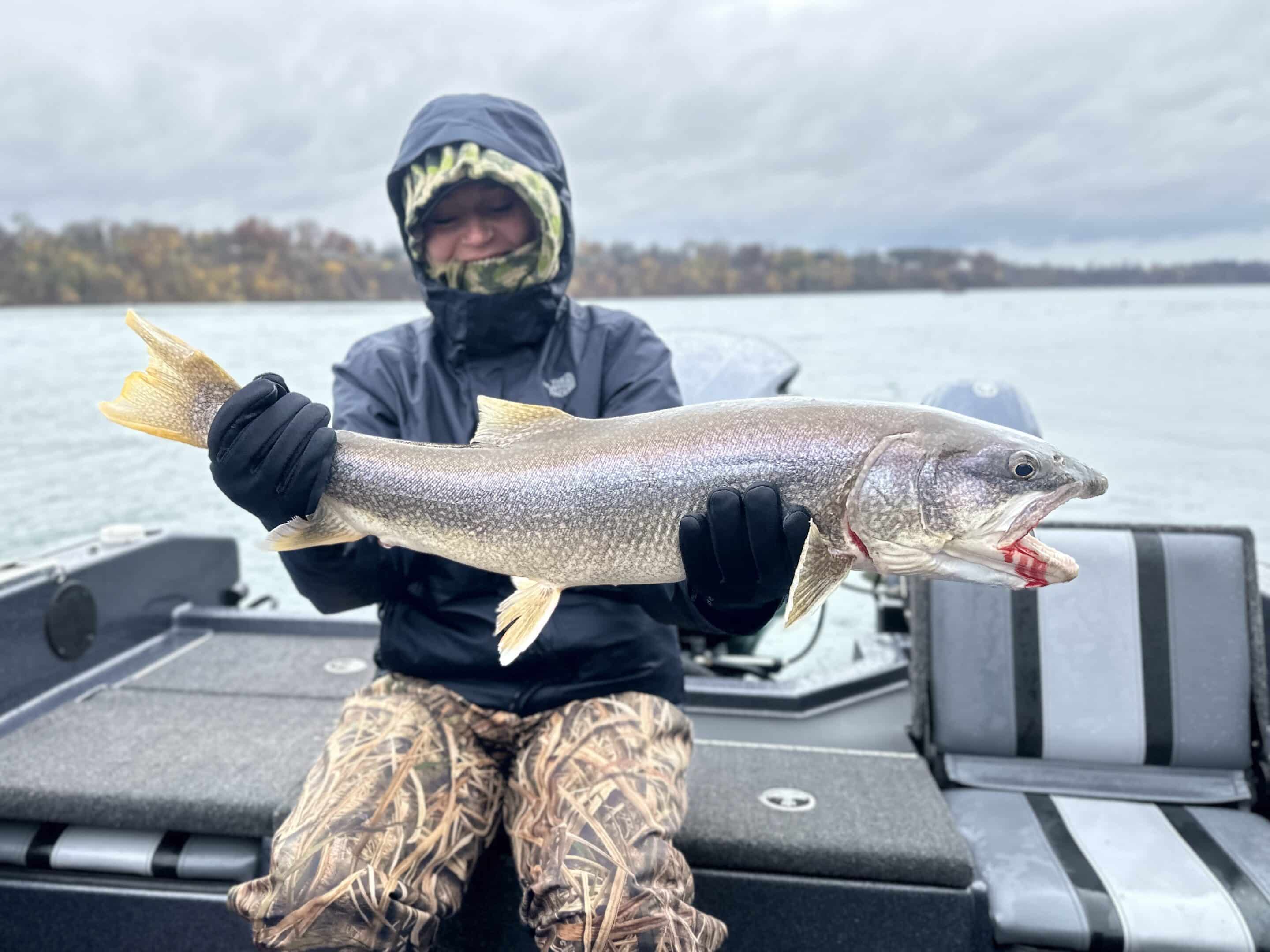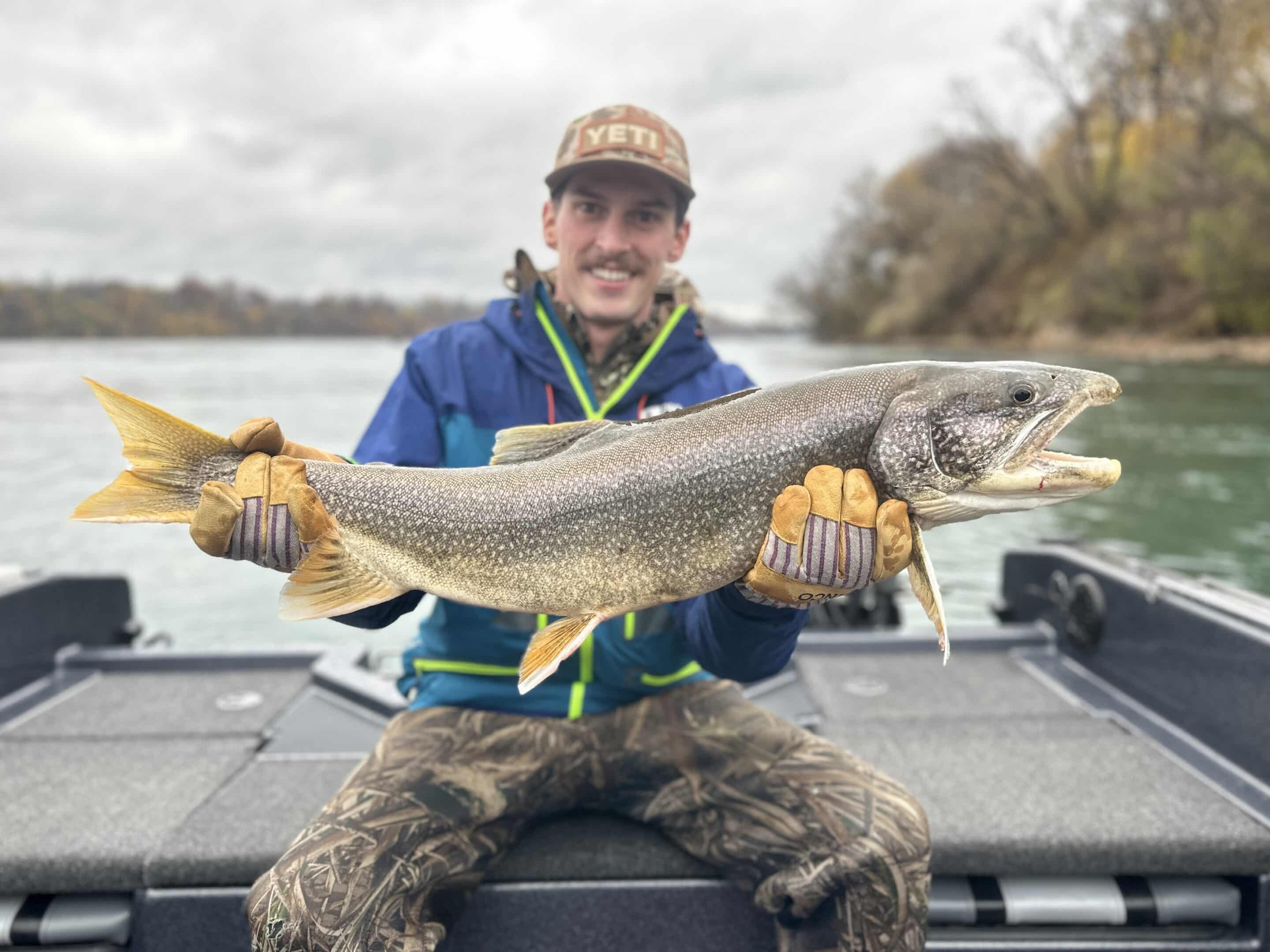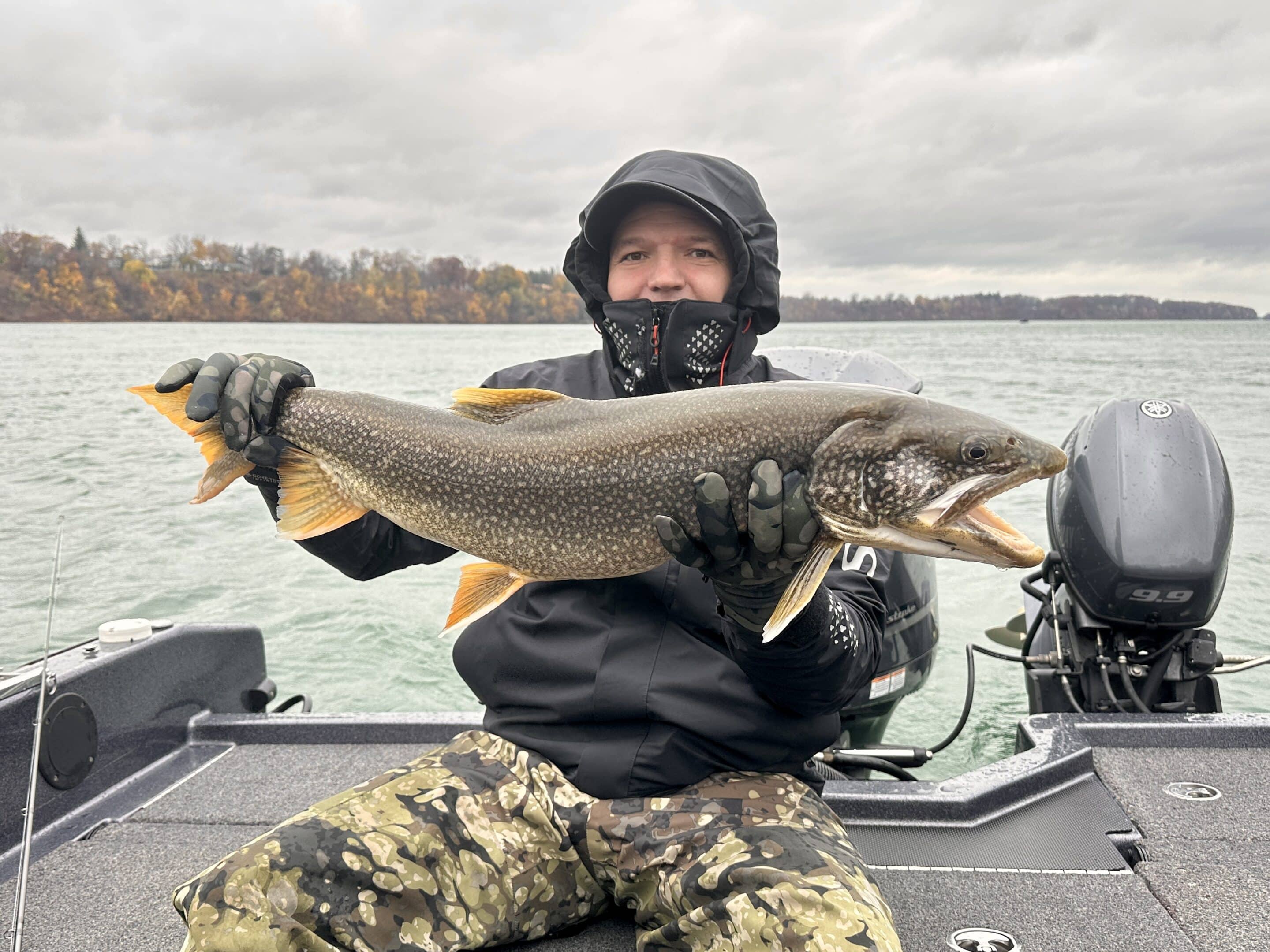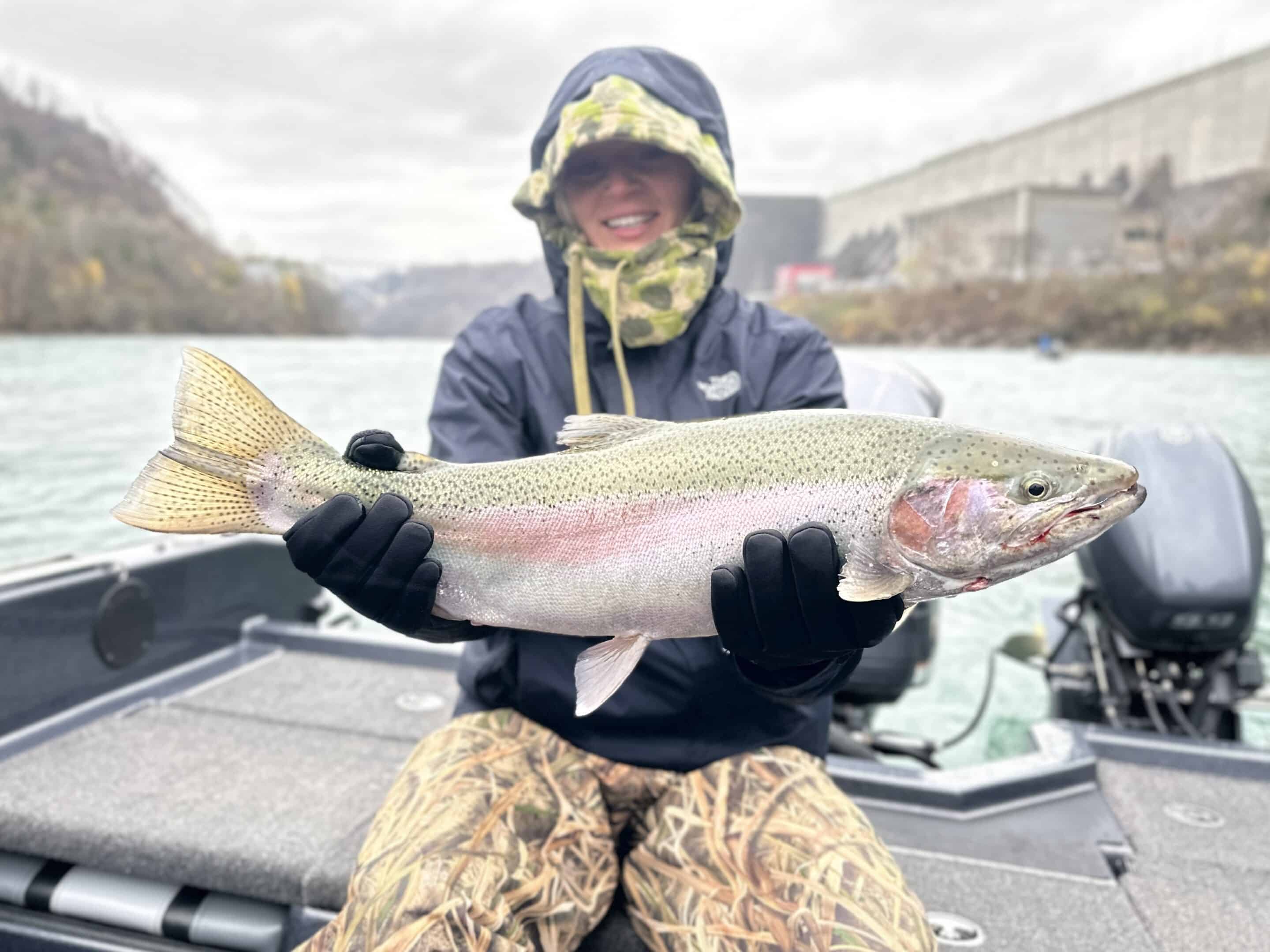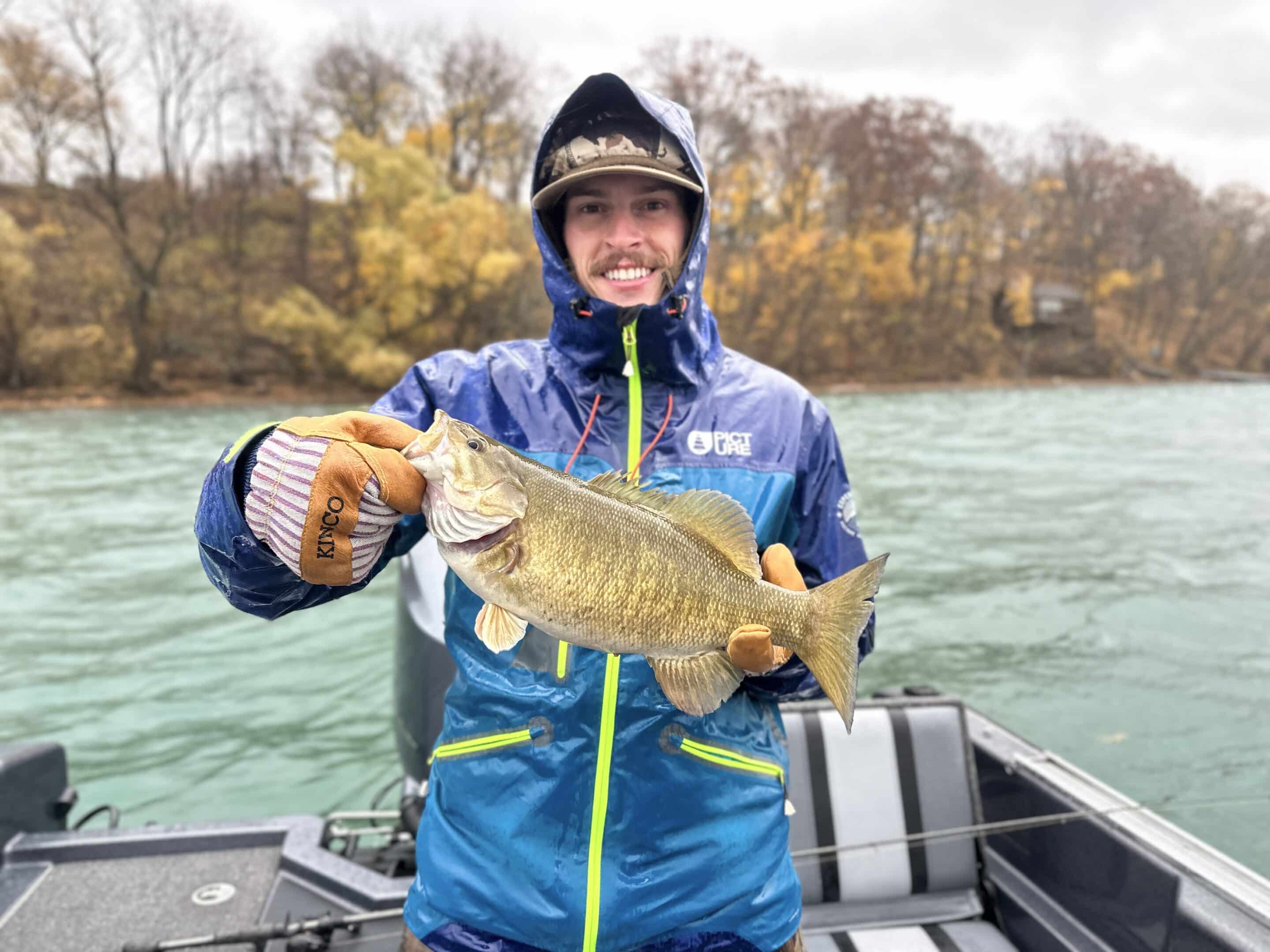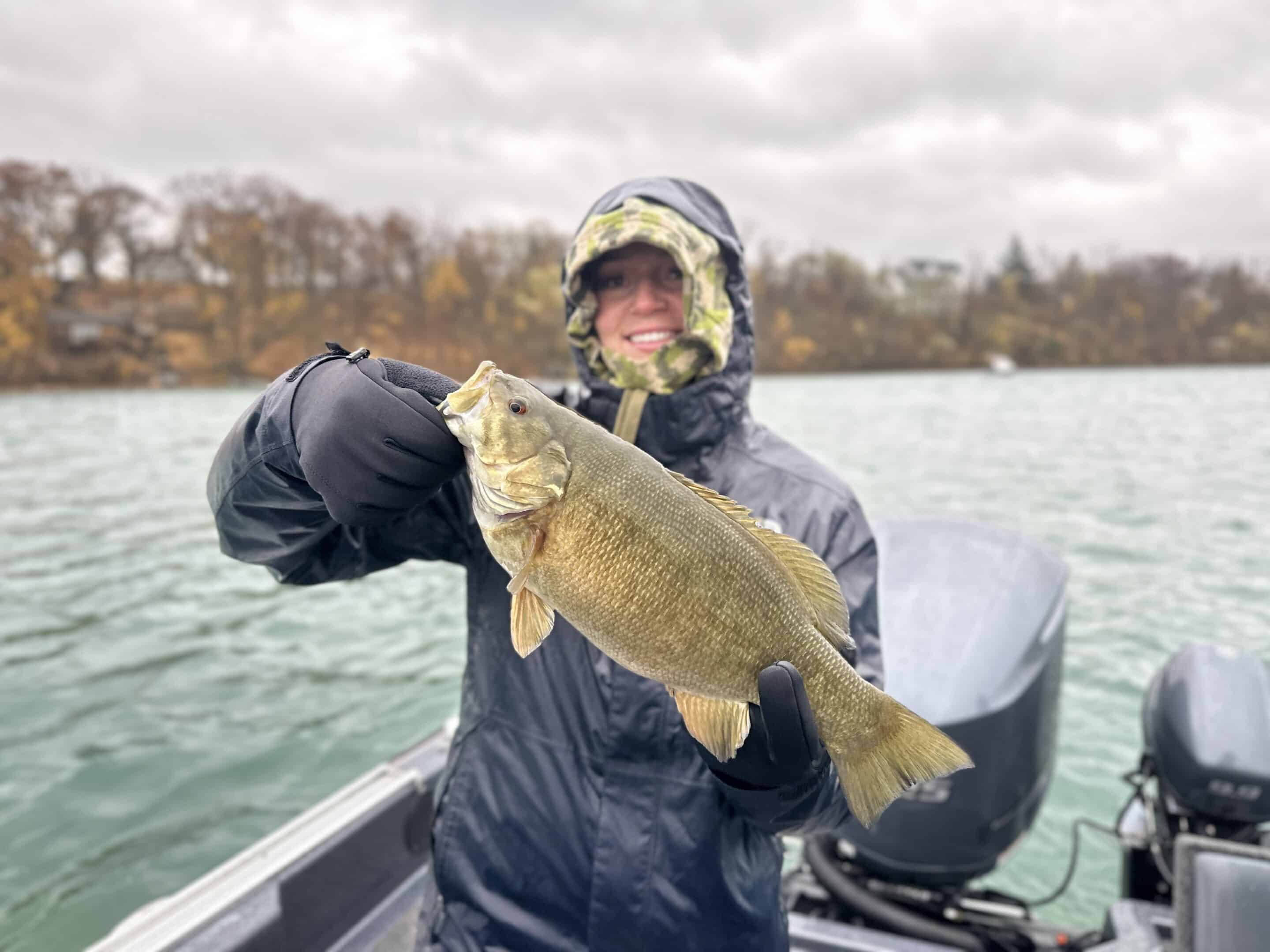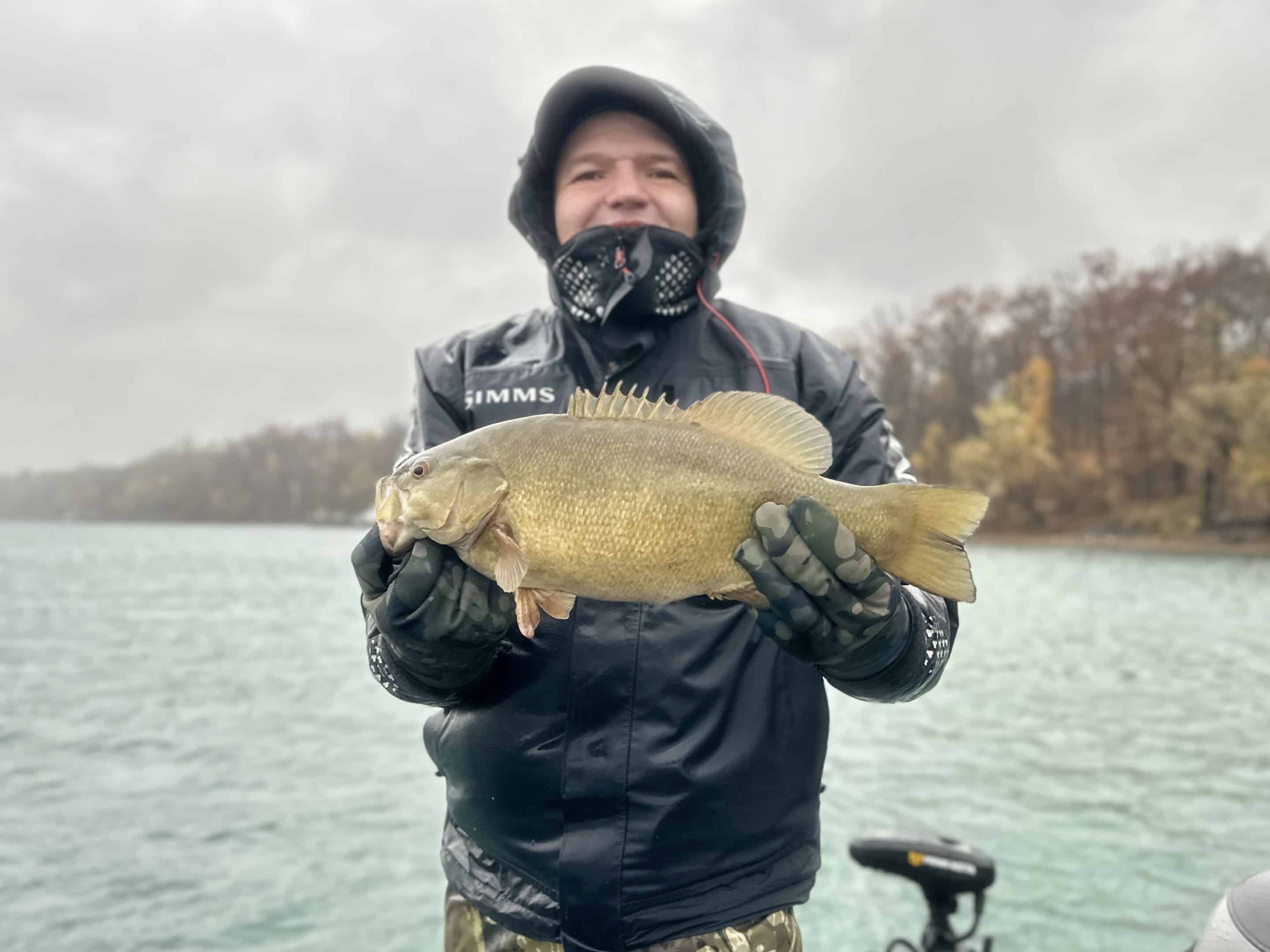 Saturday – Did a short session on the Lower Niagara with my nephew and one of his buddies.  For a couple of 12 year old boys, they figured out the presentation fairly quickly and got into some fish.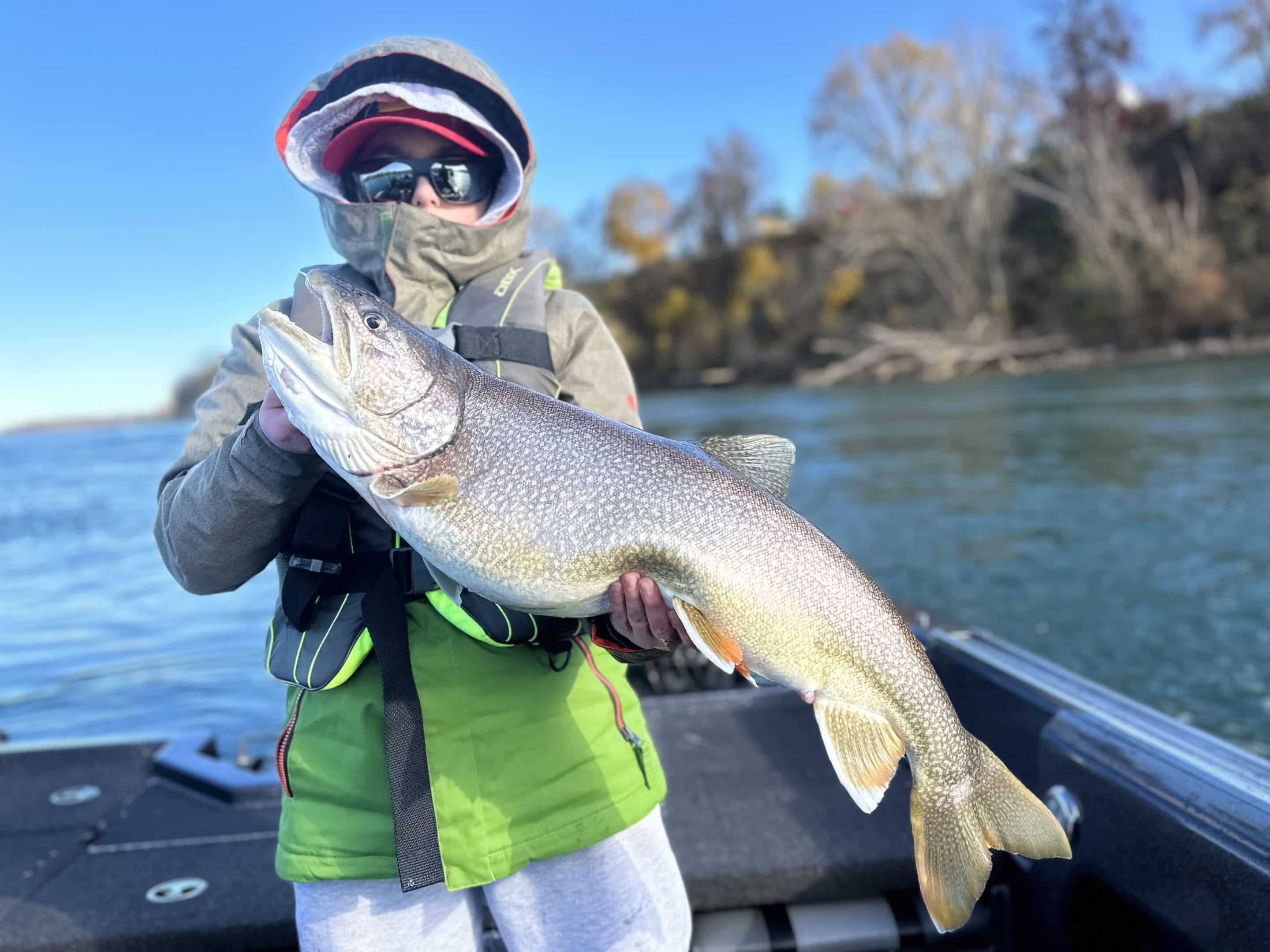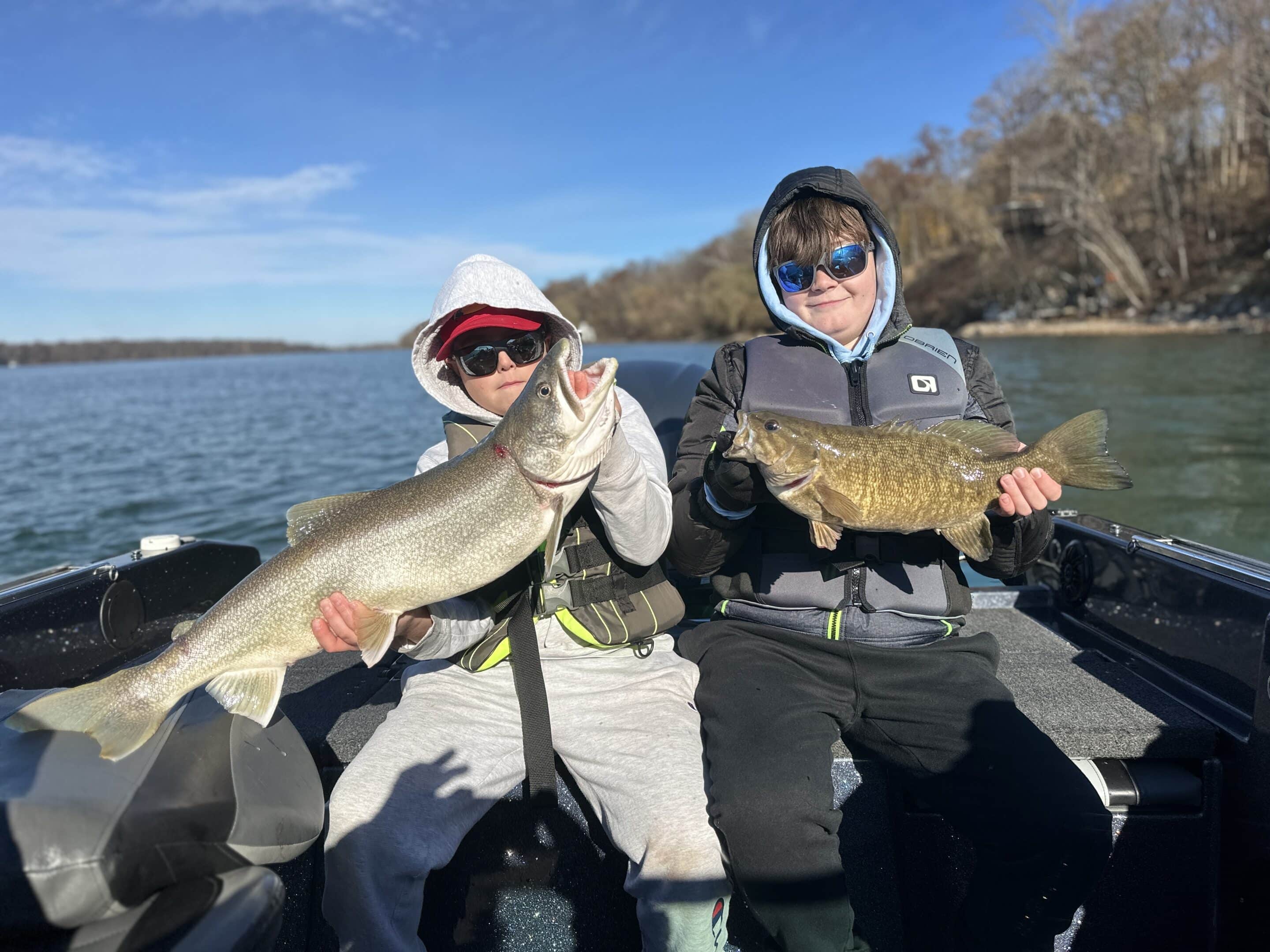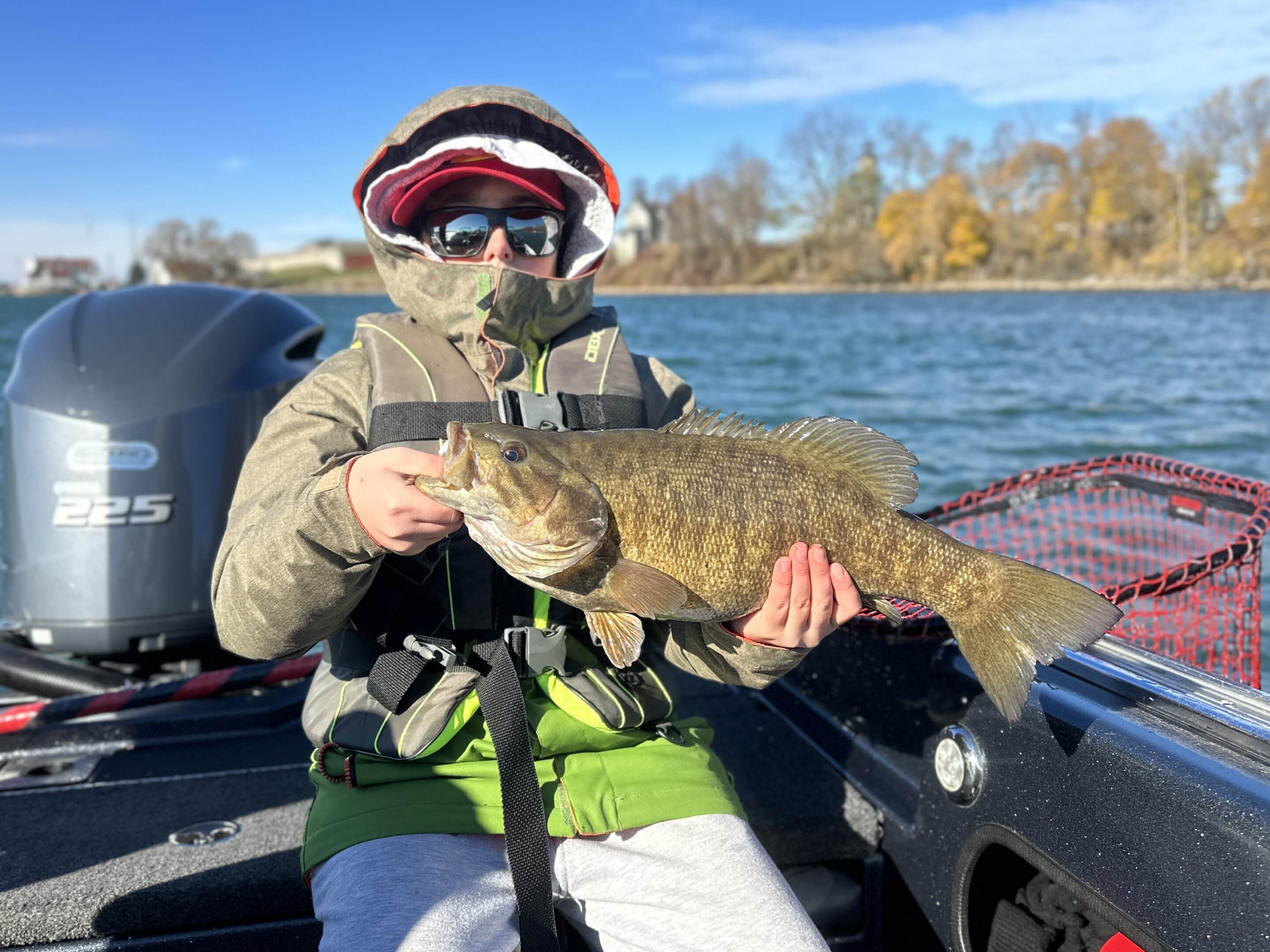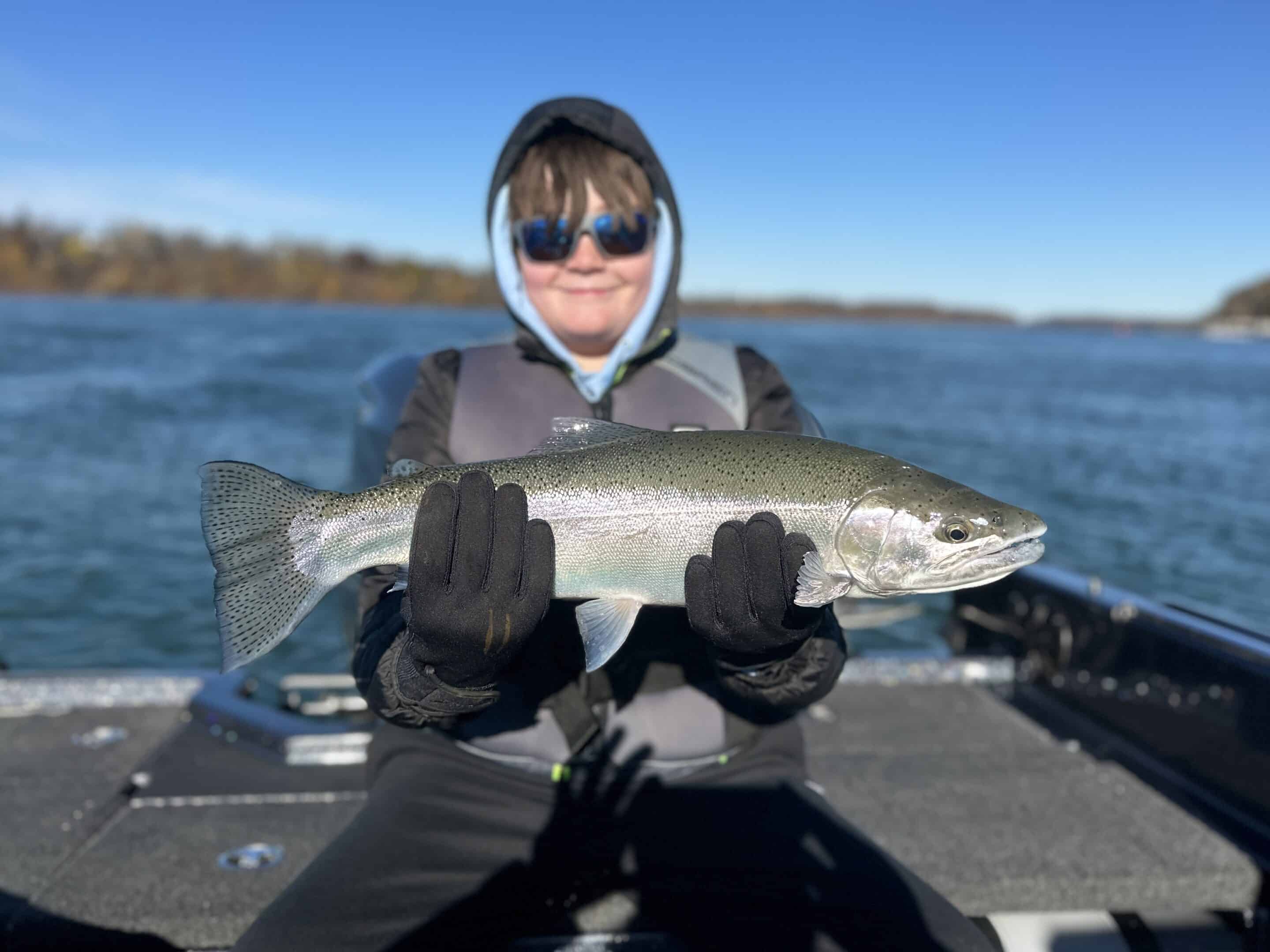 Sunday – The forecast was way off – in both a good and bad way.  There was a small craft advisory on Lake Ontario due to big W winds. However, when we started the day, there wasn't much wind blowing so we decided to start there.  I'm glad we did!  Then the bad – instead of a west, a BIG north wind kicked up and made all the drifts incredibly difficult.  We made it work and managed to boat some biggies.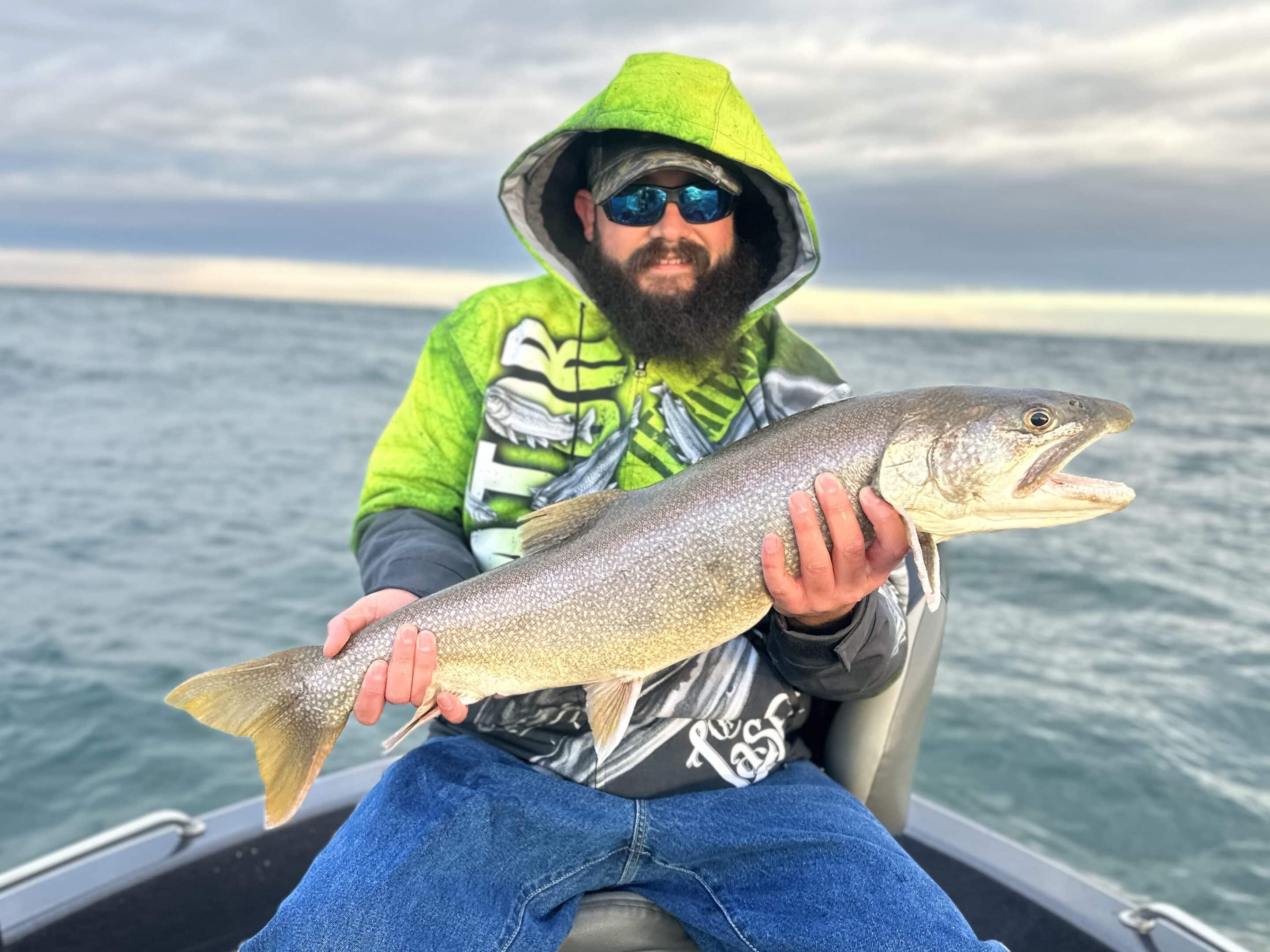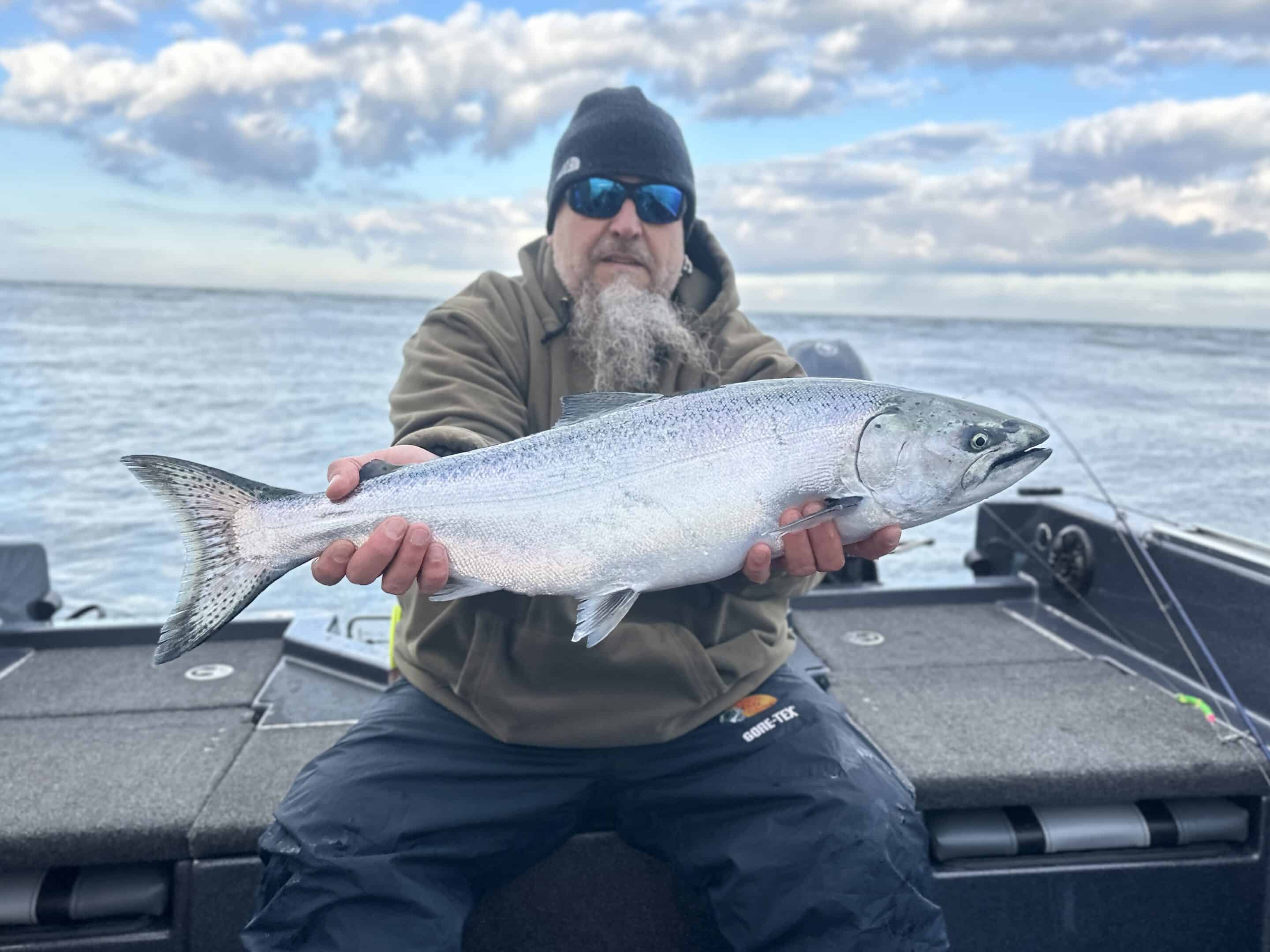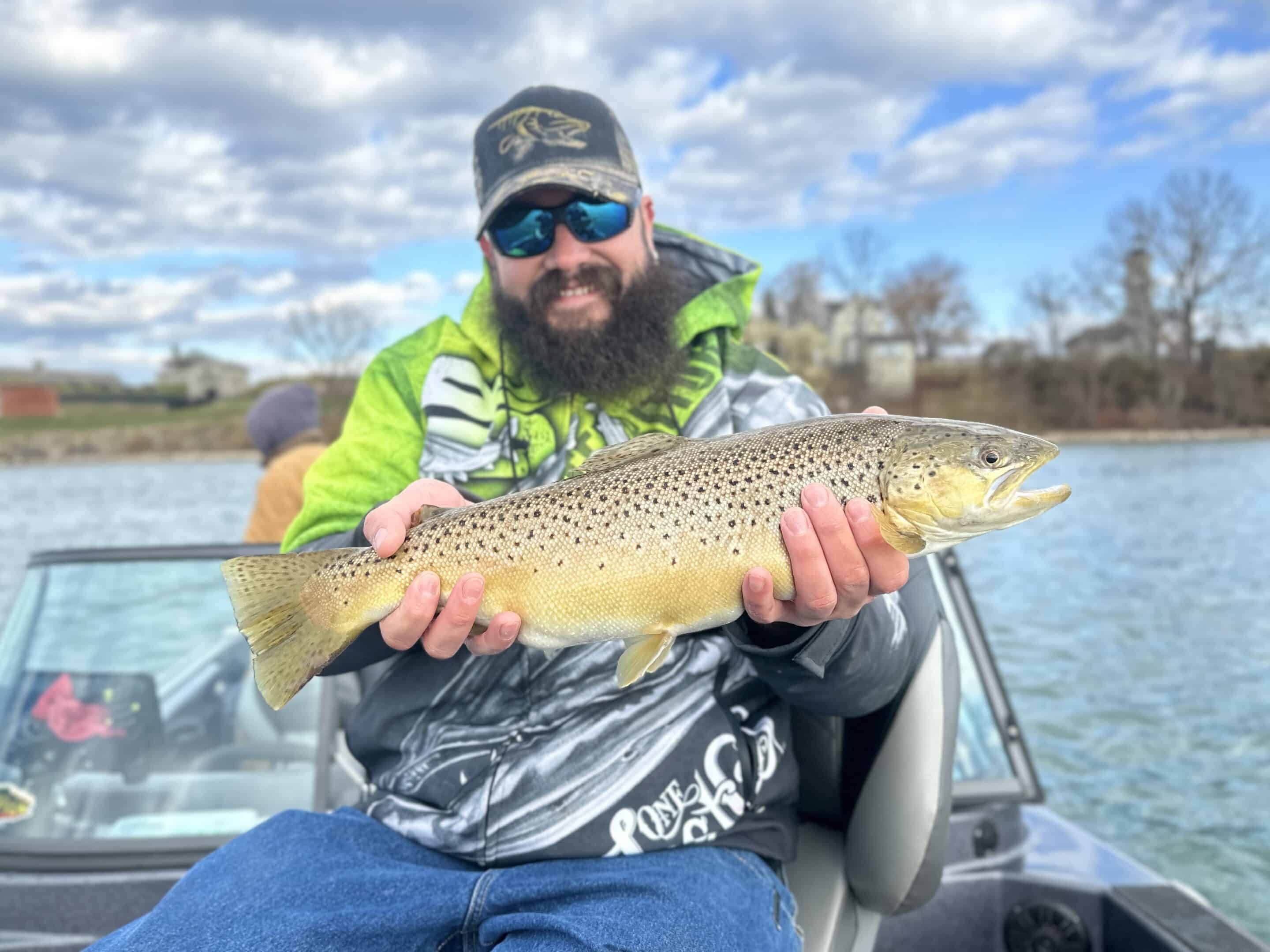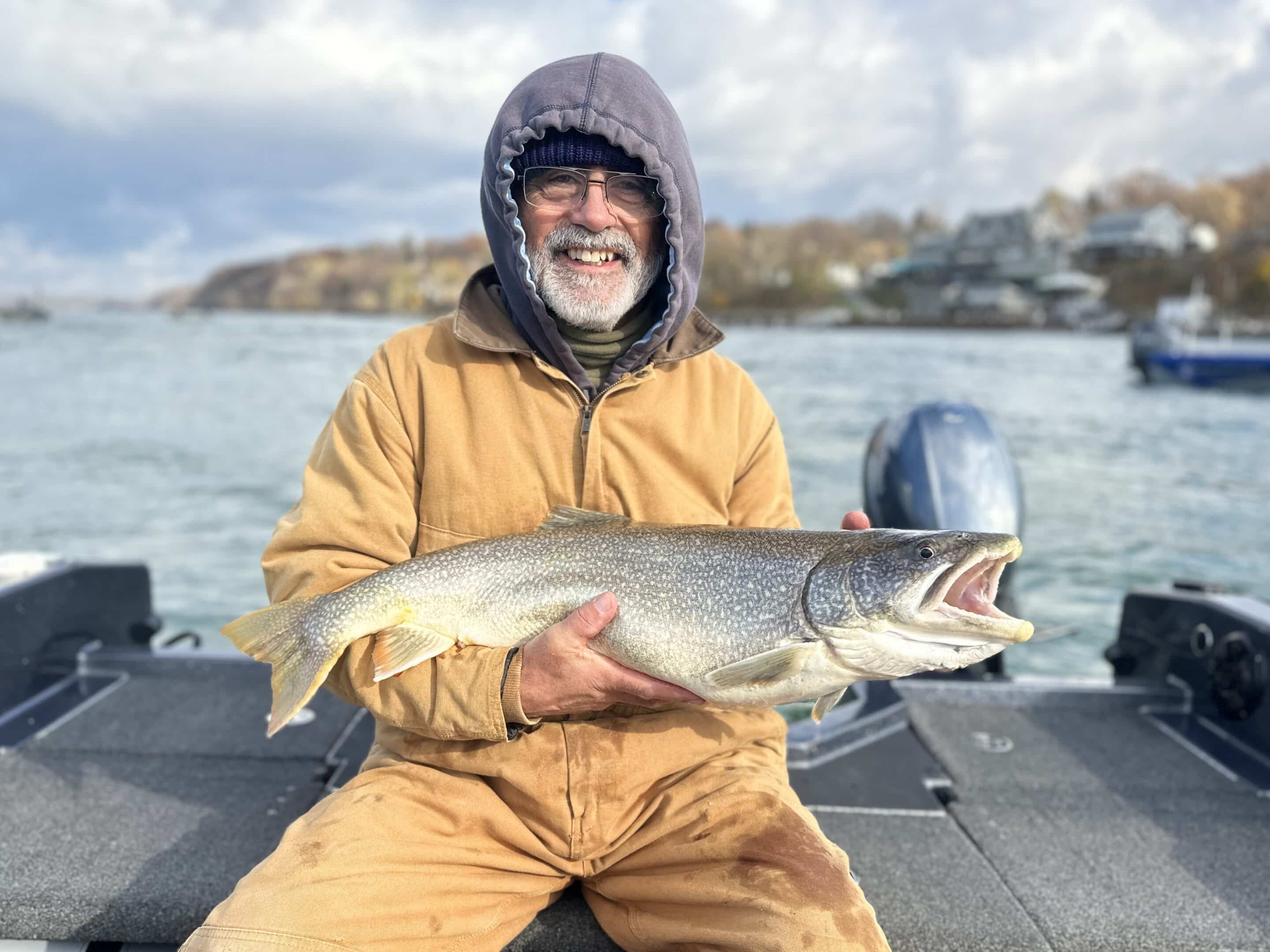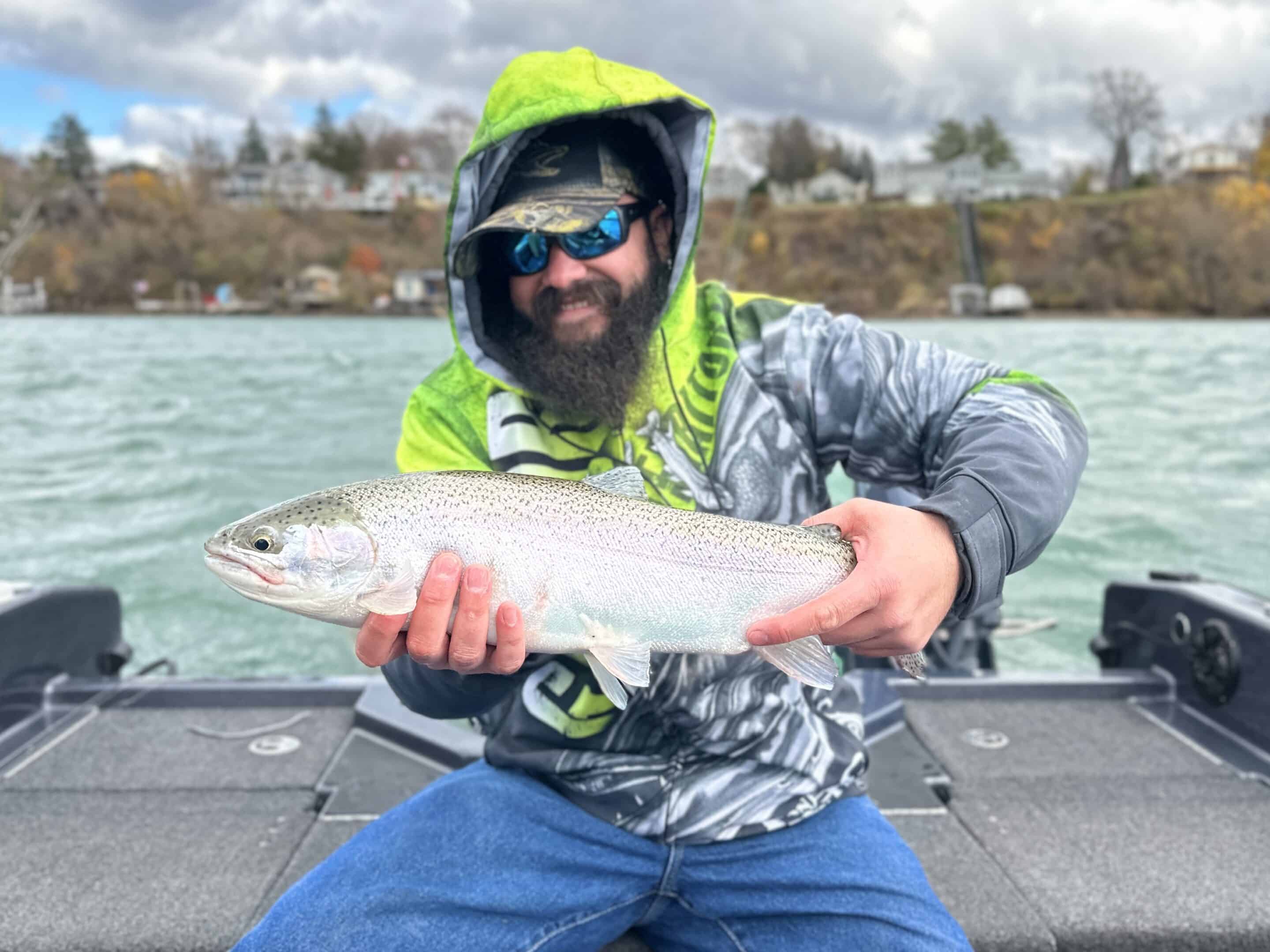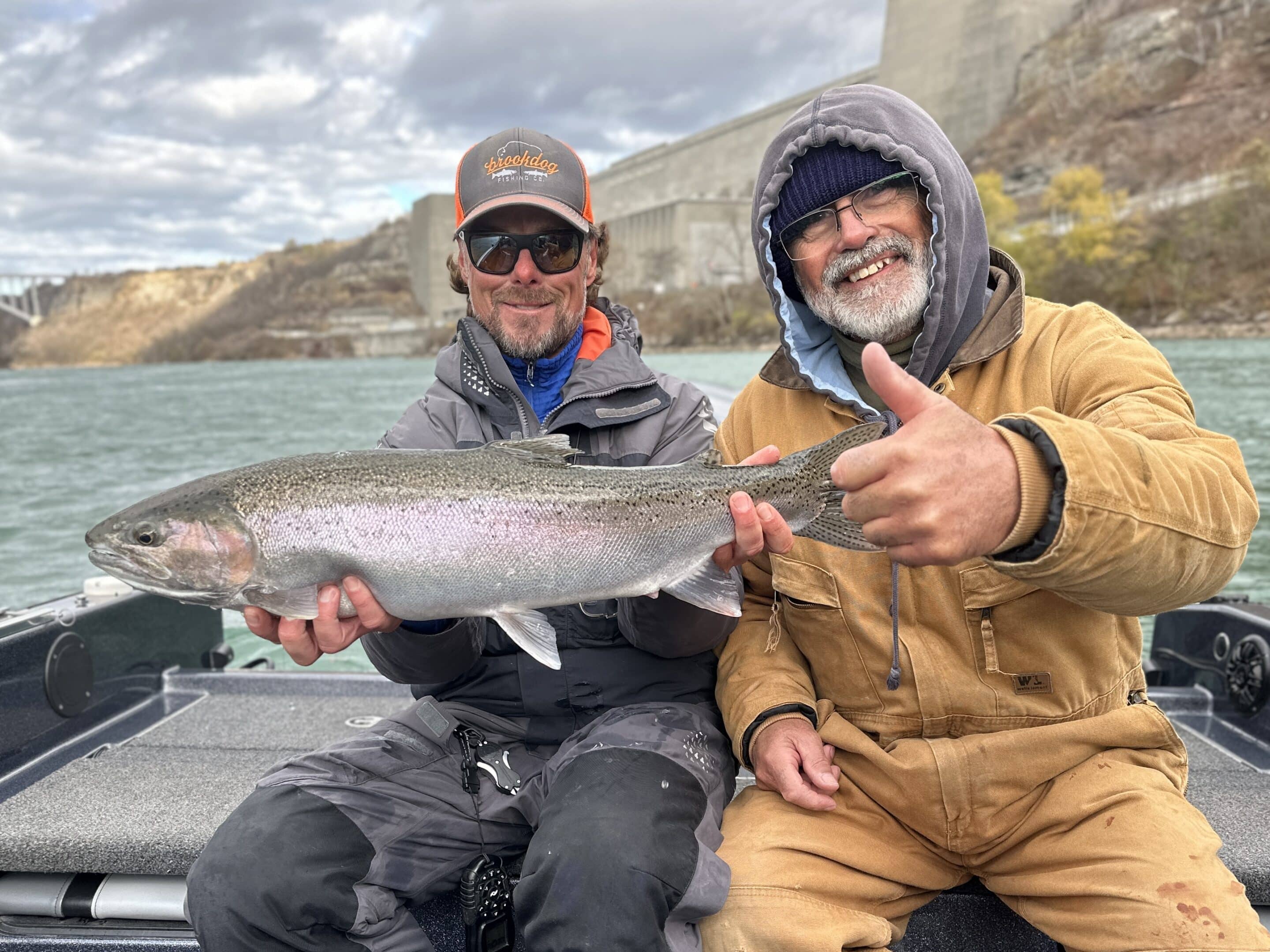 Seasonal Assessment/General Observations
On the Conditions
Just like last week, this portion of the report is going to be a bit lean as I think the day-to-day descriptions listed above provide ample information.  I'll say this much – Mother Nature has been very kind to us this fall with all the mild days.  Oh yeah, the fishing has been pretty darn good too.  All the target species are in peak feed or breed mode, making catch rates high.  It's been a blast.
Smallmouth Bass
I'm going to be a bit lazy here.  What I wrote in my previous report still stands as of this writing.  The only change is that it's been harder to find big fish.  Every fish we caught this past week was almost as round as it was long, but I didn't connect with any 5-6lbers.  Maybe that's because I spent less time bass fishing or maybe it's because the pattern for the biggies changed.  I'm not sure but I'm also not giving up on finding biggie smalls.  Here are my comments from my previous report:
Since I only fished the Lower Niagara this past week, I can only tell you what I saw there.  I found fish deep and on sand.  Most of the time, they were in slow water on the edge of current.  When I found one, I found many.  They are super concentrated – cover water and you'll be rewarded.
As far as the presentation goes, I'm still in live bait mode.  Water temperatures are in the low 50s.  I won't make the conversion to artificial baits until the water temps drop below 50.  I'm sure a drop shot or swim bait will produce right now, but it's way too fun feeling them crush minnows.  The hit is vicious – it's awesome.
Trout
Lake trout and brown trout are in full spawn mode now.  The females are dumping eggs as soon as you get them in the boat and the males are aggressive as hell.  Nearly all the fish I boated in the river threw up lake trout eggs on the deck of my boat so it's fairly obvious what they're eating.
Lake trout and brown trout on Lake Ontario has been fantastic lately too.  It's my first year dabbling out there this early in the season and I'm going to keep it in the program into the future. The fish I boated in Lake Ontario were all throwing up juvenile alewives.  The gulls, loons, and mergansers are chowing down as well – it's a sight worth beholding.  Bottom line, there's a lot of life out there.  I understand why those fish are there (for the food), but do they spawn out there too?  I mean – there are ridiculous numbers of lakers and browns in the river spawning so why aren't the ones in the lake doing the same thing?  Bottom line, there's a ton of bait out there – I'm optimistic the fish will stick around if the bait does.
I feel like a broken record on this one – the steelhead numbers are at entertaining levels, and they are taking advantage of all those lake trout eggs tumbling downstream.  As you'll see from the photos, there's a mix of chrome (fresh) fish as well as some with a lot of color.  Most of the fish boated to date were smallish, but at these water temps (51 as of this writing), they fight WAY ABOVE their weight class.  Plus, we dropped a couple of giants throughout the week so I think the best is yet to come.  I'm cautiously optimistic that their numbers will increase as the fall progresses.
Buffalo NY Fishing Report – Forecast for 11/20/2023 – 11/26/2023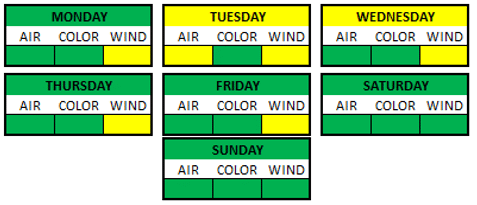 This upcoming week looks chaotic – wind from every direction, rain, and maybe even some snow.  I'm booked every day but Thanksgiving, but I doubt I'll end up fishing for more than 4 days unless the forecast improves.  Although I've fished 18 days straight, I'm still feeling great and invite a weather change for the positive.
I miss Lake Erie – BADLY.  Yeah, the lower Niagara and the Lake Ontario bar are a lot of fun, but you know me, I need some variety in my life.  If the forecast holds, I might get a chance to fish Lake Erie this upcoming weekend – so long as my clients are down.  Otherwise, I'll be on the lower chasing trout.
I hope everyone enjoys their Thanksgiving and gets to spend some quality time with friends, family, and loved ones.
Stay healthy my friends – mentally and physically,
Ryan