Commentary for the Week of 11/14/2022 – 11/20/2022
Here's our latest Buffalo NY fishing report:  It was another light week.  A few scheduling conflicts popped up in the early part of the week followed by "snowpocalypse."  As of this writing, the southern tier of western NY is still digging itself out of more than 6 feet of snow!  Luckily, much of the area north of Buffalo, NY didn't get hit that hard – we only had to shovel a couple feet from our driveways.  In short, I spent 2 days on the water – both were excellent.  Keep scrolling for more details.
Episode 34 is live:  Jordan and I provide a report about this past week as well as a forecast for this upcoming week.  We get deep about the snowpocalypse and how we think it's going to affect the fishery – when are the launches going to open up, when will the water clear, etc.?  We recorded from the road while visiting some of the hardest hit areas in the region.  
Daily Conditions Analysis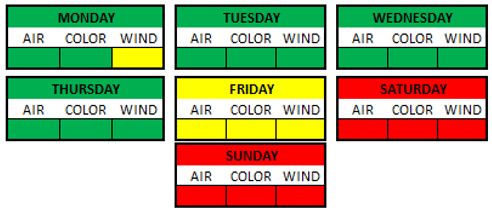 Monday – Fished Lake Erie for smallmouth bass with Jordan.  Incredible session in deep water.  Lots of doubles.  Drop shot outproduced live bait – both in size and numbers.  It's that time of year!
Tuesday – Fished with the whisperer on Lake Erie for smallmouth bass.  Had a big east wind that gave us a good push – the exact opposite direction from Monday.  Another awesome session – caught fish from 30′ – 45.'  FIsh were a little more spread out than the day prior but the action was consistent.  Great numbers – not a lot of big ones though.
Wednesday – was a fishable day.  Had a last minute cancellation – day off.
Thursday – was a fishable day for the front half…then snowpocalypse happened…many freaked out.  Rescheduled the trip.
Friday – Snowpocalypse dumped around 5 feet of snow south of the city and kicked up waves close to 10′ on Lake Erie.  All that snow blew out the tributaries and the waves on Erie kicked up a lot of sediment.  Bottom line – much of the Niagara River was a mess – except for Devil's Hole.  As in most lake effect snowstorms around here, the edge of the heaviest snowfall was stark.   The area from North Buffalo all the way to Lake Ontario received a little over an inch.  I didn't even shovel my driveway – it melted off mid-morning.   The Lower Niagara was fishable, mainly Devil's Hole – but barely.  Rescheduled trip.
Saturday – Rescheduled trip.  Another 12″ of snow was in the forecast – we received that, and then some.  Plus, more wind was on the docket…and the water was muddy.
Sunday – Rescheduled trip.  Muddy water and big wind.
Seasonal Assessment/General Observations
This past week ended up being disappointing in a couple of ways.  For the front half of the week, I was fully booked, but some of my clients had to reschedule for personal reasons.  Then, Mother Nature got seriously pissed – she dumped a lot of snow and kicked up some huge waves that ruined much hope of fishing during the back half of the week.   Bottom line – I don't have much of a report this week.  Really, I'm writing in the spirit of discipline/maintaining a schedule/getting reps in.
I do have one observation to contribute this week – when water temperatures fall between the upper 30s and low 50s, smallmouth bass prefer artificial baits over the real thing.  Yeah, let that sink in for a second.  If you've read any of my content or fished with me over the years, you know that I employ the tactic that will yield the most and biggest fish unless otherwise requested by the client.  For much of the year, live bait rules the day.  However, during pre-spawn (spring), late fall, and early winter – those cold water periods mentioned above – artificials will catch more and bigger fish.
It's a bold claim – I get it.  I've got all sorts of controversial takes about why this is the case but I'm going to set those aside for a future blog.  I just want the reader to walk away from this knowing I'm not leading you astray.  I've run countless experiments in both spring and fall over the years.  All have the same finding – the transition period between bait and artificials is somewhere in the mid-50 degree range.
When I see the water temperature getting close to this range, I experiment daily to see what works best.  When it comes to artificial baits, it's tough to beat a drop shot set up with a bait that's about 3' long.  Heavy swimbaits crawled on the bottom work well too.  If I have the opportunity to fish 3 rods, one will be live bait, one will be a swimbait, and one will be a dropshot.  If one catches more – I'll transition the other 2 to that presentation.  Lately, the drop shot has been the winner.
Looking Forward to the Week of 11/14/2022 – 11/20/2022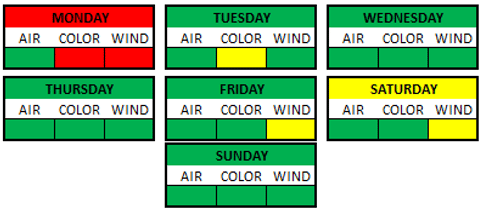 Fishing Forecast for Next Week
It took a while for the chaotic fall weather to get here but we're in the thick of it now. This upcoming week is looking more like winter than fall. Following Monday, I think there will be a couple options for the rest of the week. The big waves on Lake Erie and lots of snow melt will likely keep the Niagara River muddy through Tuesday or Wednesday.   Beyond that, water clarity should improve as the week goes by.
If the forecast holds, Lake Erie should lay down to fishable levels by late Tuesday morning. Once it gets there, I'm hoping it won't be hard to find "clear enough water" and a lot of biggie smalls. That'll be my plan for Tuesday and Wednesday. However, I want to see how many steelhead and brown trout moved into the Lower Niagara River, so I'll spend the back half of the week figuring that out. It's a packed schedule and it looks like Mother Nature is going to give us some opportunities.
I hope this latest dose of snow woke you up to the fact that the cold is finally here – you need to find outlets to maintain, better yet improve your physical and mental well-being. Shack nasties are a real thing – don't let them get a hold of you this year.
Stay healthy my friends – mentally and physically,
Ryan
Tap any image below to swipe through the gallery.