Commentary for the Week of 11/21/2022 – 11/27/2022
Here's our latest Buffalo NY fishing report:  It was a tough week.  Lake Erie stayed muddy and big through Wednesday, but finally cleared enough to fish from Thanksgiving through today (Sunday).  Rain and warm temperatures throughout the week melted almost all the snow that fell the week prior, which flooded the tributaries and dumped mud into the system.  Although still heavily stained by week's end, the river fished surprisingly well, and I had a crew of folks ready and willing to get out there and make it happen.  Keep scrolling for more details.
Episode 35 of Two Angles on Angling is postponed until next week.  Something came up last minute so we had to cancel recording.  We'll be back next weekend.  
Daily Conditions Analysis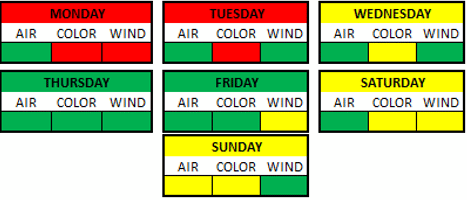 Monday – Feeling the effects of the snowpocalypse the weekend prior – muddy water and big wind.  Rescheduled trip.
Tuesday – Feeling the effects of the snowpocalypse the weekend prior – muddy water and big wind.  Rescheduled trip.
Wednesday – Was a fishable day.  Water was a bit stained but doable.  Had to cancel trip through – client was still digging out of the snow from the weekend prior.
Thursday – Thanksgiving!  Conditions finally allowed for an optimal session on the Lower Niagara.  Caught plenty of lake trout, a couple steelhead, and a handful of browns.  Solid outing – got the trout slam (brown trout, steelhead, lake trout).
Friday – Was a bit windy with gusts into the 20s.  That became problematic when the wind switched to the NW and prevented us from fishing the downstream sections of the Lower.  Still, we had the water clarity and made it work catching plenty of lakers and a few more steelhead than the day prior.  Managed a trout slam.
Saturday – The wind from the day prior plus what we received throughout the day sent a lot of stained water downstream.  It was fishable though.  However, there were a lot of Canadian anglers fishing the U.S. drifts – easily 3x the number of American boats.  It was a huge problem, creating frequent traffic jams and generating discontent among us working captains – it ruined our morning.  We made it work and managed a trout slam amidst the adversity.
Sunday – Clients cancelled due to sickness and an understandable lack of desire to fish in the cold and rain.  Went out with Jordan, got a trout slam, and called it a day.
Seasonal Assessment/General Observations
Although all that snow from last week caused more than a handful of problems, Mother Nature gave us some windows toward the end of the week, and we took advantage of it.  One benefit from the huge amount of snowfall is that it dropped the water temperatures by close to 10 degrees in less than a week.  With the water now in the mid 40-degree range, pretty much all the game fish in the region are super active.  It's trout slam season my friends – get after it while you can!
In case you missed it in my daily breakdown above, a trout slam is a brown trout, lake trout, and a steelhead.  There are a couple short windows in the fall and spring when "getting a slam" in the Lower Niagara is likely if you make it your mission.  I love this window because almost all the drifts in the lower Niagara are holding fish, providing the opportunity to cover a ton of water throughout the day. 
Here's a short, by-species breakdown for the trout:
Steelhead – just about every steelhead we caught was bright chrome.  In the 4 days I fished, I watched catch rates for steel increase daily.  Size was lackluster but it was good to see those little rockets showing up in greater and greater numbers.  Fingers crossed this is the beginning of a banner run.  
Brown Trout – the brown trout bite is at its peak. There are a lot of them around – most are small but at least a handful of biggies will come to hand if you put in work for them.  Many of the females I boated this past week were loose (dropping eggs).  Be advised – if it's a weekend and the weather is good, Canadian anglers will likely surround you.
Lake Trout – their spawn is almost complete. Numbers were far lower than in previous weeks.  The majority of the females we boated over the past few days were "spawned out" – skinny, with deflated bellies. 
I wish I had a report for the Lake Erie smallmouth fishing.  With that huge drop in water temps, it's gotta be incredible right now.  Unfortunately, Lake Erie was too big to fish all this past week – except for today.  Don't worry, I'll get out there soon enough.       
Looking Forward to the Week of 11/14/2022 – 11/20/2022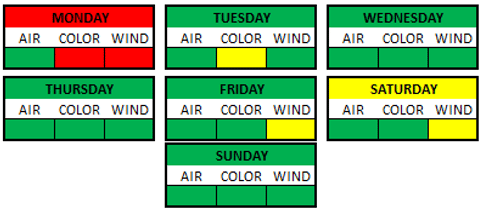 Fishing Forecast for Next Week
As per usual for this time of year, the forecast for this upcoming week is looking…chaotic.  There's supposed to be some big NW winds starting tonight through tomorrow morning.  That'll make fishing the lower Niagara tough in most spots…doable but painful.  Lake Erie could be an excellent option though.  Tuesday looks perfect.  Beyond that, BIG wind and rain will be a problem.  Wednesday and Thursday are calling for 30+mph winds and waves over 10' on both Lake Erie and Ontario.  If anything close to that happens, the water will likely be trashed on Friday and probably Saturday.  Sunday could be OK. 
Bottom line, there will be a lot of last-minute calls.  I'll say this though, I was surprised how many fish we caught on Saturday and Sunday in muddy water and wind.  If you have the protective clothing for it and can endure a little bit of pain, you can pull off a solid session in most conditions this time of year. 
The holiday season is rapidly approaching.  If you're looking for an idea for a gift, look no further.  Tap this link or give me a call to purchase a gift certificate. 
Stay healthy my friends – mentally and physically,
Ryan
Tap any image below to swipe through the gallery.