Commentary for the Week of 11/28/2022 – 12/04/2022
Here's our latest Buffalo NY fishing report:  We've been enduring some rough weather the past few weeks.  Crazy amounts of snow, rain, HUGE wind, wild temperature swings, etc. – we've seen it all.  This past week, wind was the biggest problem.  This is the norm for this time of year.  Some years, these conditions occur in spurts, giving us 4-5 days/week to fish.  Other years (this is one of them), the region gets hammered by all these conditions at once…over and over again.  It's painful having to cancel/reschedule so many trips – but conditions will eventually stabilize and present a long stretch of fishable days.  Fingers crossed, that's coming up soon.  Keep scrolling for more details.
Episode 35 of Two Angles on Angling is live.  After missing our opportunity to record an episode last week, Jordan and I catch up.  Of course, we discuss our observations from the water this past week and provide a forecast for this upcoming week.  In the "Getting Deep" portion of the podcast, we discuss a a modern history of the Lower Niagara – starting around the late 1600s.    
Daily Conditions Analysis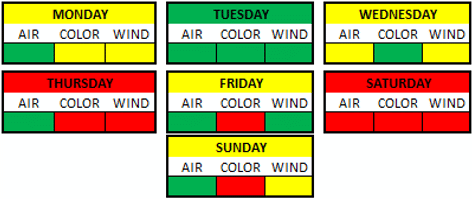 Monday – Had a last-minute cancellation.  Called a friend and made a Lake Erie recon trip happen.  Water was heavily stained due to the snow melt and huge winds from the days prior.  It didn't matter – we boated dozens of smallmouth bass – all in the 4lb range – no biggies.  Bucktail jigs out fished the drop shot.  I think the larger profile and slow decent of the jig stood out better than the drop shot in the stained water and in turn, caught more fish.
Tuesday – Fished the Lower Niagara.  Excellent conditions except for the crazy number of Canadian boats fishing U.S. water.  Boated lake trout and steelhead.
Wednesday – Was a somewhat fishable day – the first half at least.  It poured rain (close to 1″) but the wind stayed low until the afternoon.  Opted to reschedule the trip vs. fishing through downpours in 40 degree temps.
Thursday – Raging wind and waves over 10′ ravaged the system.  Water turned to mud.  Rescheduled trip.
Friday – Lake Erie was fishable during the front half of the day.  Winds stayed low as did the waves.  The river started to clear up a little.  I wasn't booked so I stayed off the water.
Saturday – Huge wind from the SW and W kicked up 10'+ waves on Lake Erie.  Plus, there was rain for the front half of the day.  River stayed muddy.  Cancelled trip.
Sunday – Winds from the day prior calmed down a bit but Erie remained a little too big to fish.  River was muddy but clearing.  Cancelled trip.
Seasonal Assessment/General Observations
I don't have much to add to last week's report – Mother Nature clearly wanted me off the water for some reason lol.  Like I mentioned in the intro, this is a chaotic time of year for weather.  Huge west or southwest winds blast Lake Erie and Lake Ontario often, generating massive waves and stirring up sediment. When this happens, it takes a couple days of relative stability to clear things up enough to make it worthwhile to go fishing. 
If you want to appreciate the destructive power of these massive wind events, take a drive over the skyway in downtown Buffalo, NY when the wind is blowing hard – preferably around dusk.  Drive slow (who cares if you piss off other drivers) and look out at Lake Erie.  It'll be an apocalyptic scene that'll stay with you forever.  It takes days for the fishery to recover when this happens.  Lately, these events have taken place every few days.  So…we haven't been able to fish much.   
This is anecdotal, maybe just a feeling or a story I tell myself to remain hopeful – but I think Mother Nature has an annual allotment of big wind days for our region as we get close to the winter solstice.  Sometimes she hits us with back-to-back events.  Other times, she sprinkles them throughout the period from mid-November to late December.  2022 is an excellent example of the former.  I'm optimistic that we'll get a long stretch of fishable days before long. 
In the couple days I spent on the water this past week, here's what I saw:
Smallmouth bass are still in their fall feed mode. That Monday session with my buddy, Ryan, yielded nothing short of 40 fish in a few hours.  We only fished one area that year-over-year produces great numbers of fish when the water temperature gets into the 40s.  We didn't bother with live bait – bucktails and dropshots were highly effective.  White was the only color needed. 
Some brown trout are still in spawn mode but more and more females are coming up empty/without eggs. In other words, egg sacs and beads should continue to be effective baits but add minnows/jigs/swimbaits to the arsenal – they'll eat those too
The lake trout are post spawn now. There are still lots of them around, but the numbers are dwindling as they are starting to head back toward Lake Ontario.  It won't be long before the bar is holding a lot of fish.  Chartreuse beads or white baitfish imitations are all you need. 
Steelhead numbers are still climbing. Every steelhead we caught this past week was chrome.  It seems like we're getting a good run of fish this year.  Fingers crossed this trend keeps up.         
One final note about this past week – a client recommended that I read, "Beyond the Falls: A Modern History of the Lower Niagara River," by Lisa Aug.  I purchased it the following day and read it in less than 2 days.  The author wrote the book in the late '80s/early '90s and she had it published by a small, local company.  In other words, the editing is a bit shoddy, but I can't recommend it enough to anyone who has ever spent time on the lower Niagara.  It's a rich history beginning with the formation of the falls followed by how humans have used (and abused) the water downstream.  It's both humbling and prophetic – purchase it!    
Looking Forward to the Week of 12/05/2022 – 12/11/2022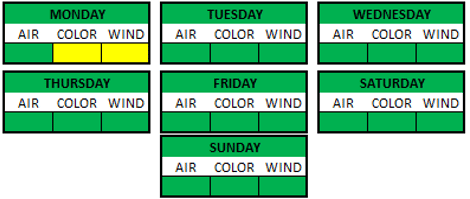 Fishing Forecast for Next Week
I am cautiously optimistic that this upcoming week will be an excellent week for angling.  The forecast looks tame compared to what we've been experiencing lately.  Wind speeds will be low, temps will be mild (30s and 40s), precipitation looks manageable – I'll be out there daily.  The plan is to spend as much time as possible on Lake Erie targeting smallmouth bass (and walleyes if they are around).  Of course, I'll also put in work on the Lower Niagara in pursuit of trout slams as the opportunity to get all 3 in a day will dwindle before long. 
If you have friends or loved ones who are avid anglers or even non-anglers who can benefit from a day of smiles, laughter, beautiful scenery, and learning a little something new – I have a holiday gift idea for you.  Give the give of memories that'll last a lifetime this holiday season – book a fishing trip for 2023! Purchasing a gift certificate is simple – just tap the link below and follow the instructions. We'll take care of the rest.  
Purchase a Holiday Gift Certificate – Brookdog Fishing Co    
Stay healthy my friends – mentally and physically,
Ryan
Tap any image below to swipe through the gallery.