Days on the Water: 5
Who we fished with: friends/clients
Where we fished:  Lake Erie, Lower Niagara, Lake Ontario
What we caught: Smallmouth bass, walleye
Tactics: live bait, beads, twisters, blade baits, swim baits
Observations from the Water – this Past Week (27-Dec – 2-Jan)
Happy New Year! We finally got to put in more than a handful of days this past week. It felt good to be out there and even better to fish with some new clients and old friends throughout. Here's how the week unfolded…
Monday and Tuesday – with the water color finally at a clarity worth fishing with clients, I opted to spend some time on the lower Niagara and Lake Ontario bar. Good times with great folks – but the action was lackluster.
Wednesday – before going out to dinner Tuesday evening, I checked the forecast and there was a 40% chance of rain/snow that night. While at dinner, I looked outside and there was HEAVY snow coming down and the wind was howling so I finished up quickly and raced home to cover my boat. The following morning, when I arrived at the launch, I was disappointed to see that the water was trashed. My clients, who drove in from Ohio the night before, said the latter part of the drive was brutal – whiteout conditions. Anyway, there were a lot of boats out that day – I'm guessing my colleagues were equally surprised by the poor conditions. Bottom line, we quit early, grabbed lunch, and came up with a plan for the following day.
Thursday – we had the right wind to fish wherever we wanted and considering that the Lower Niagara had been slow earlier in the week, we opted to fish Lake Erie for bass. It was a good call. We boated some of the biggest bass of the year and the action was incredible! From talking to a few of my colleagues that opted to fish the Lake Ontario bar, they did well too – catching solid numbers of brown trout and lake trout. However, the bar was crowded…VERY CROWDED. That wasn't the case where we were on Lake Erie.
Friday – when I called my clients Thursday afternoon to discuss options for the following day, I explained what had just happened on Lake Erie and that conditions for the following day looked the same. When they heard, "5lb+ smallmouth bass on New Year's Eve," that was the end of the conversation – the decision was easy. Action wasn't quite as good as it was the day prior, but it was still excellent. It was interesting though – the fish preferred swimbaits to live bait. From talking to a few of my colleagues that opted to fish the Lake Ontario bar, they did well too…in THE CROWD.
Overall – it was a good week. I'm happy the trout bite on the bar seems to be getting consistent. I'm pleasantly surprised the bass bite is still awesome on Erie, but that can't last much longer…or can it? I'm not sure what's going on with the steelhead bite in the Lower Niagara. It's tough to make a meaningful assessment considering we've had so few days where the conditions were good – but I think the best is still yet to come.  Bottom line, there are still some great options when a good weather/water color window opens up.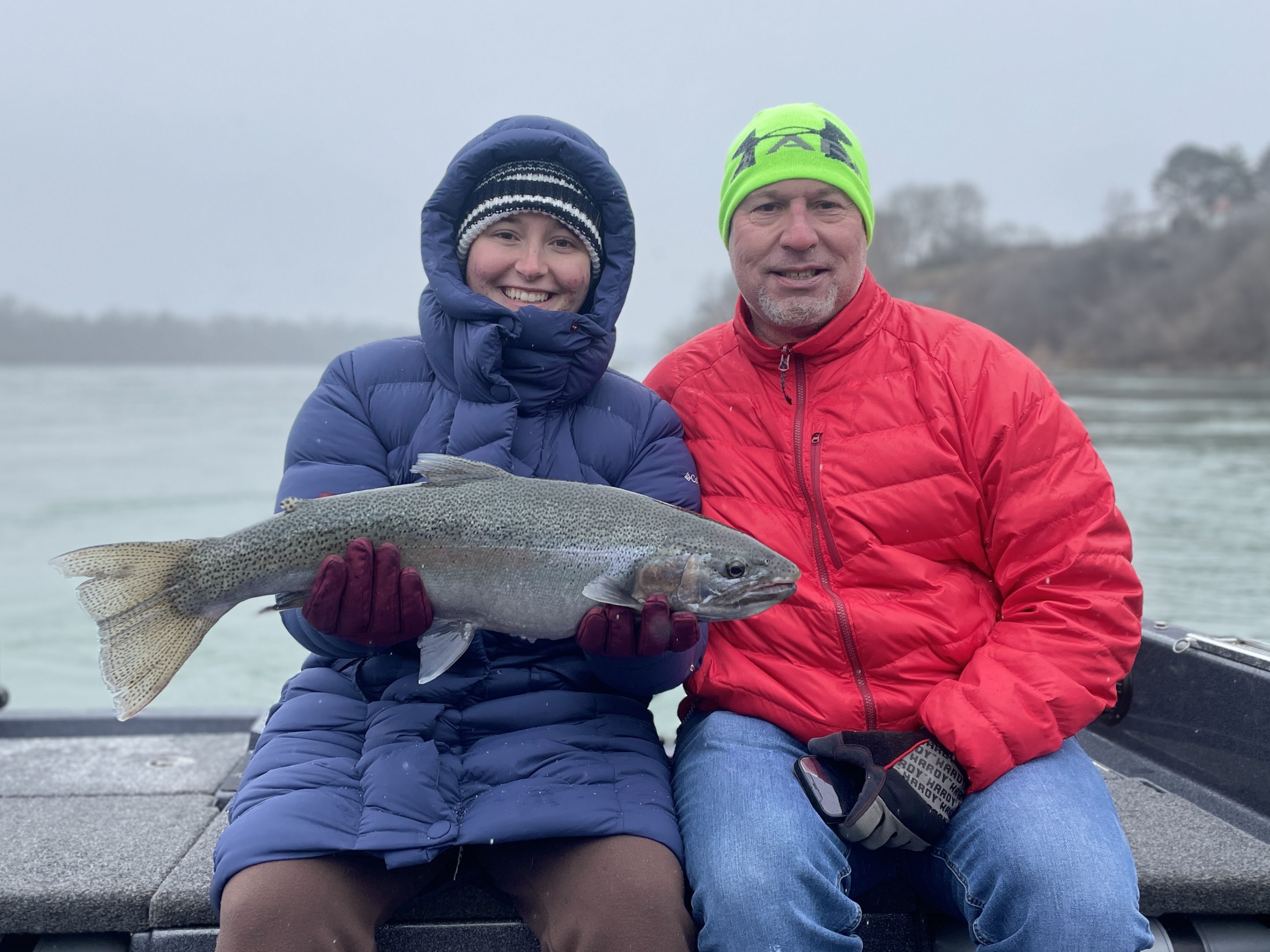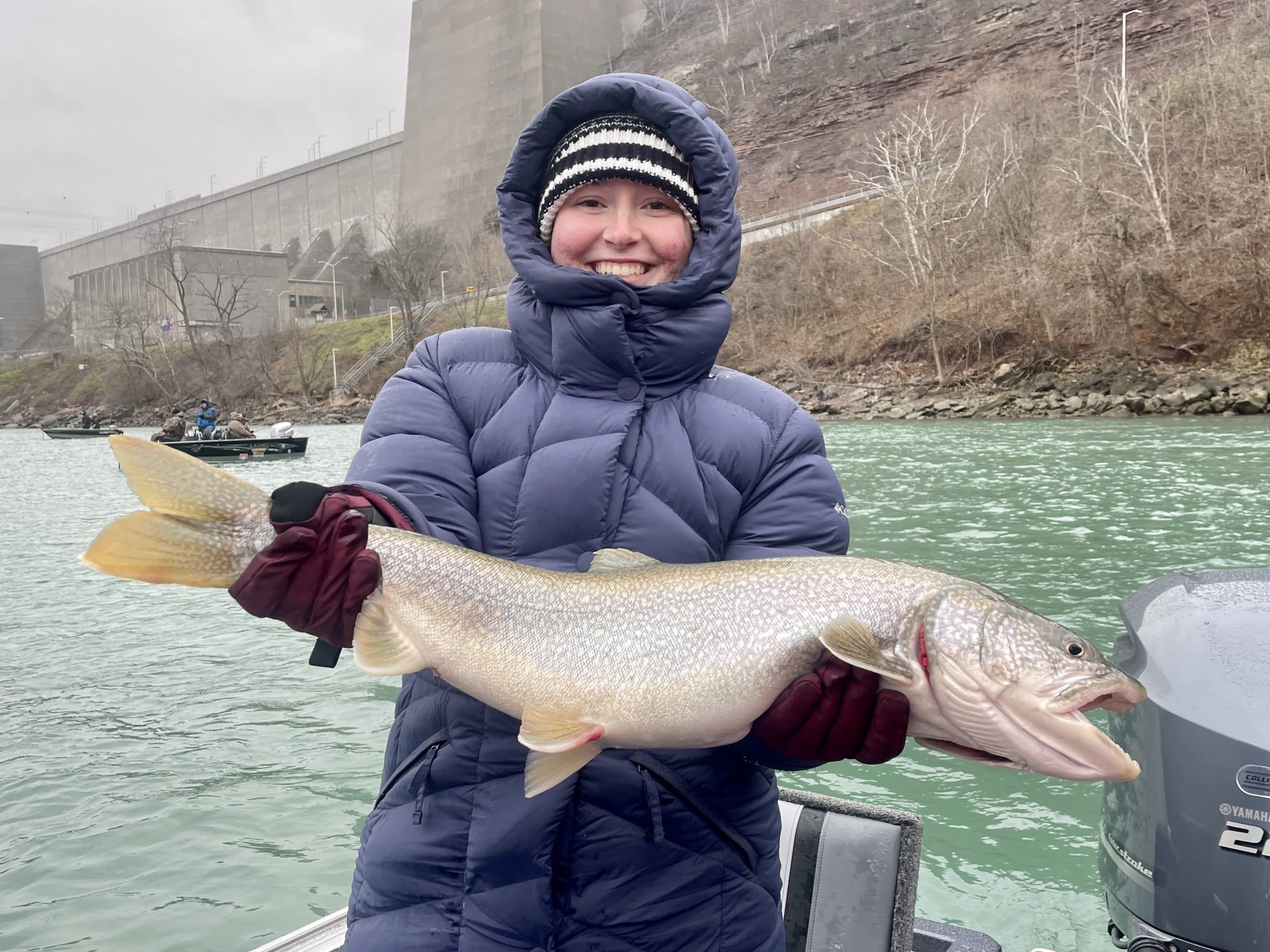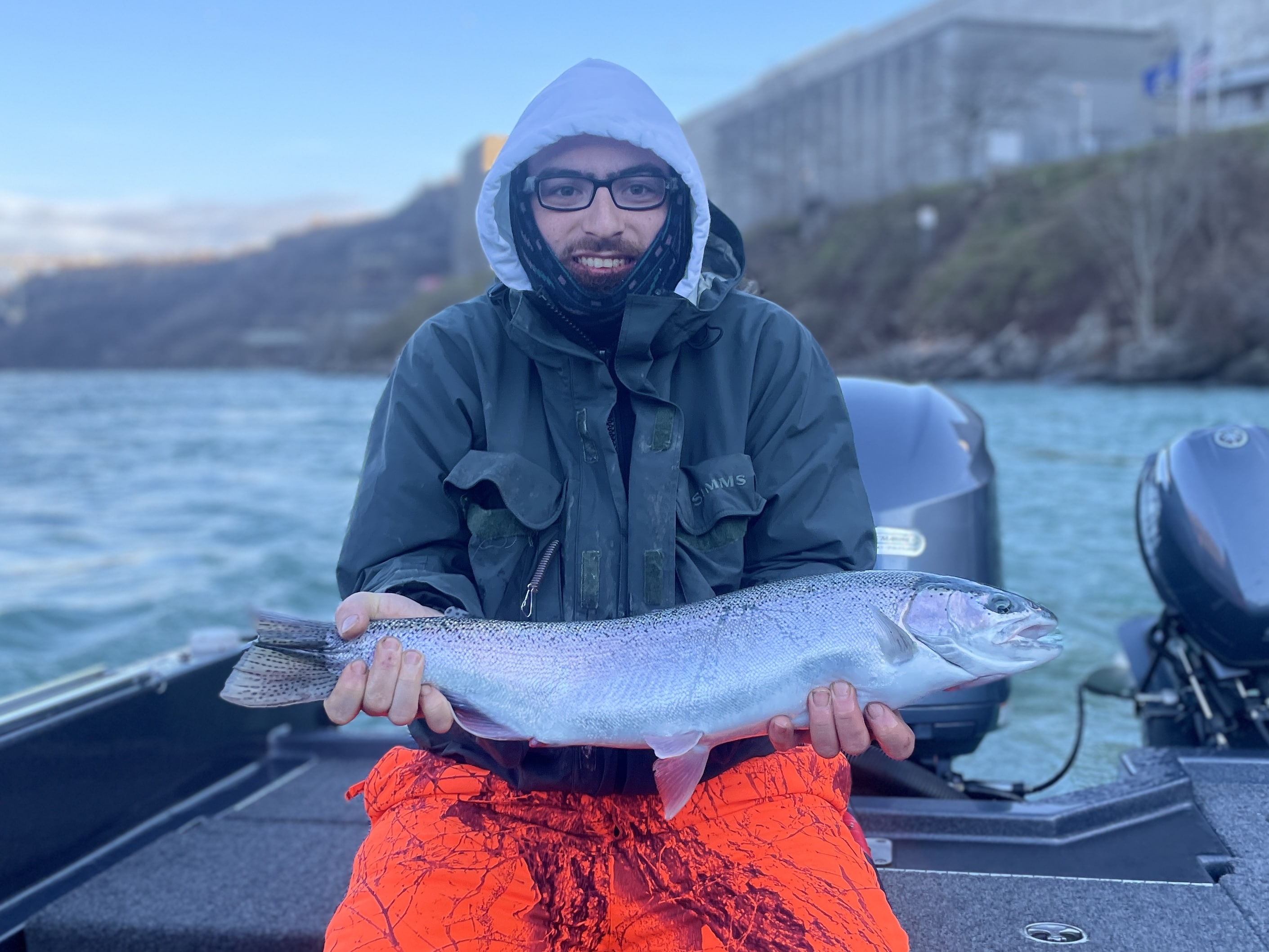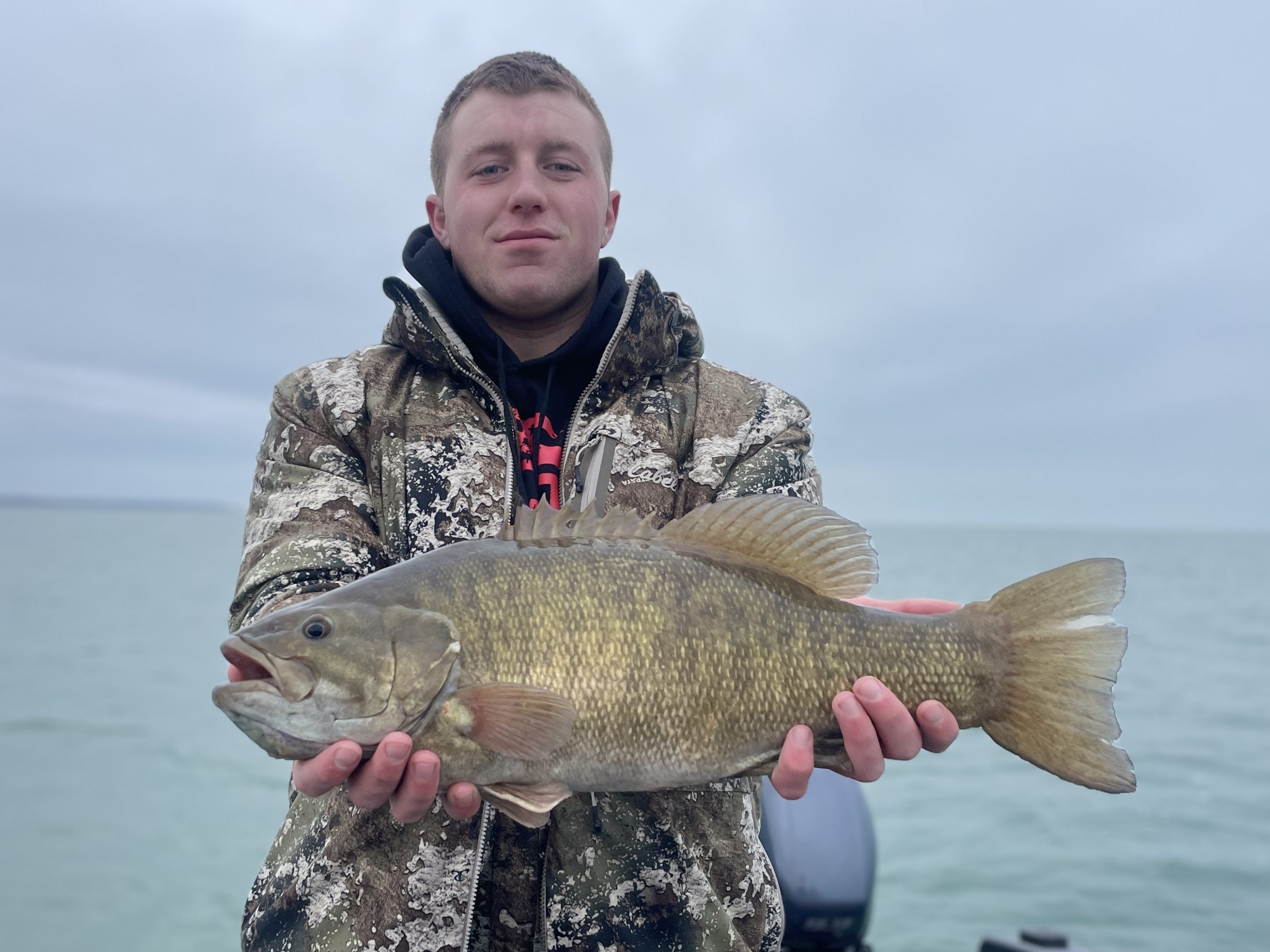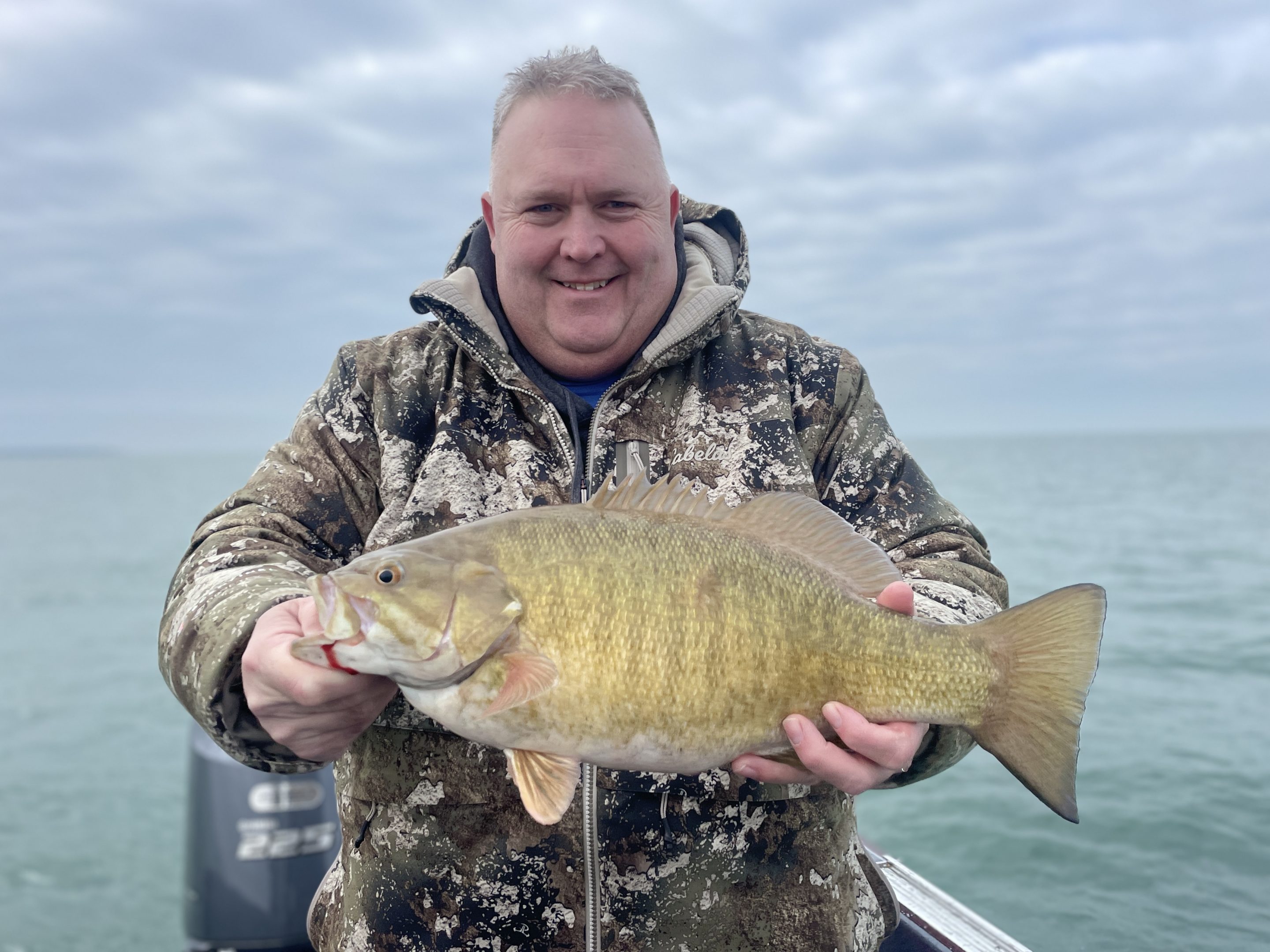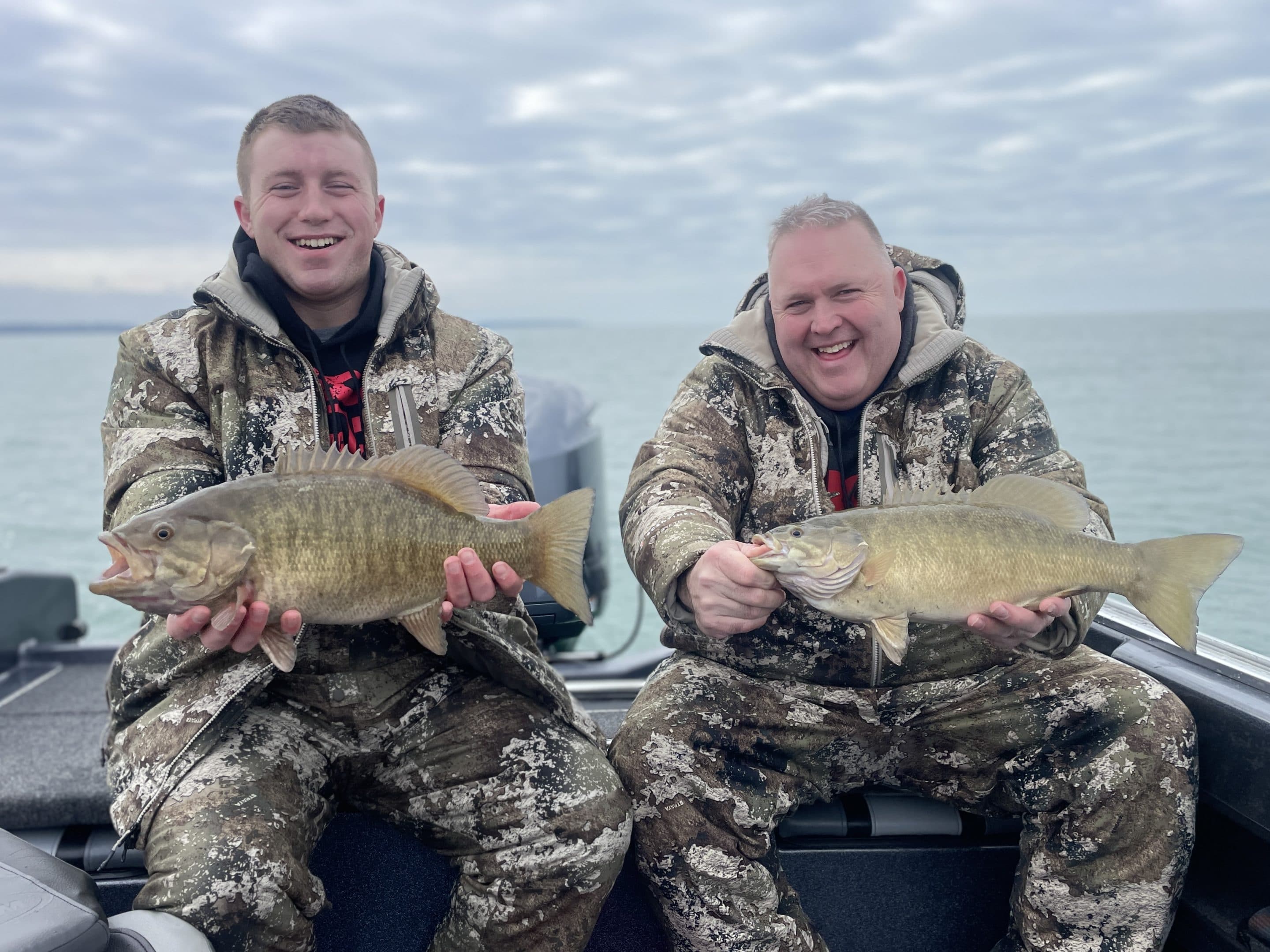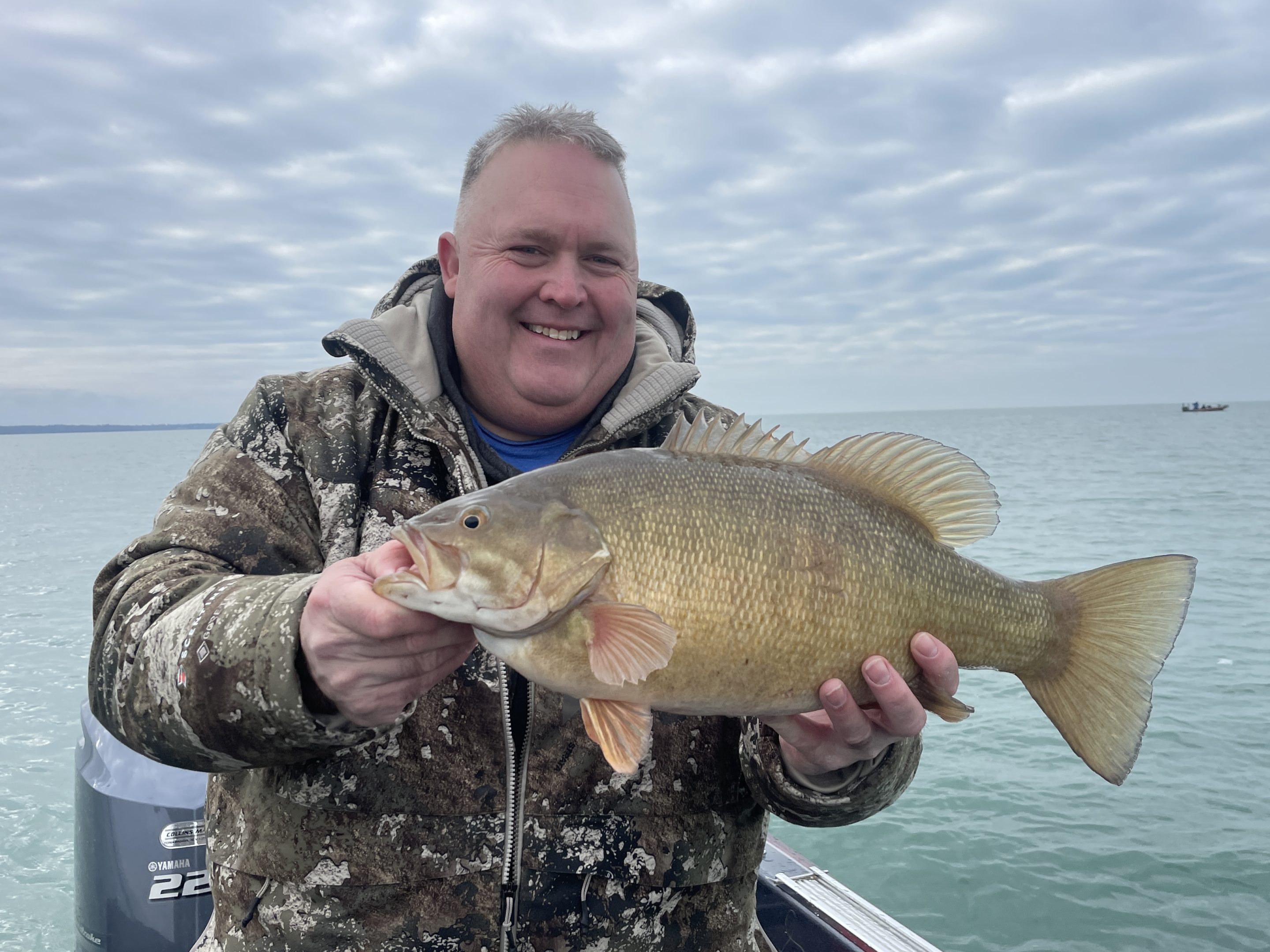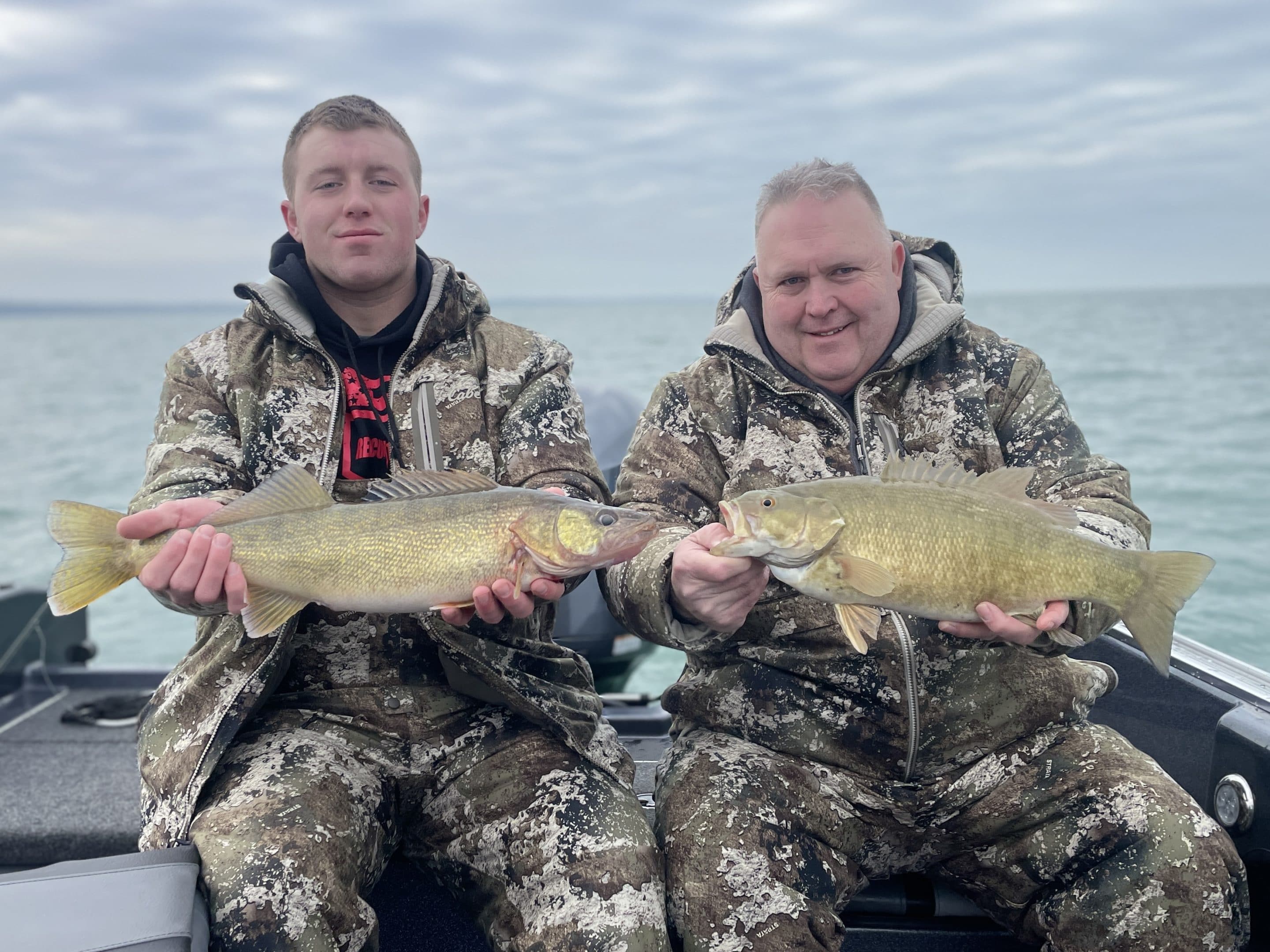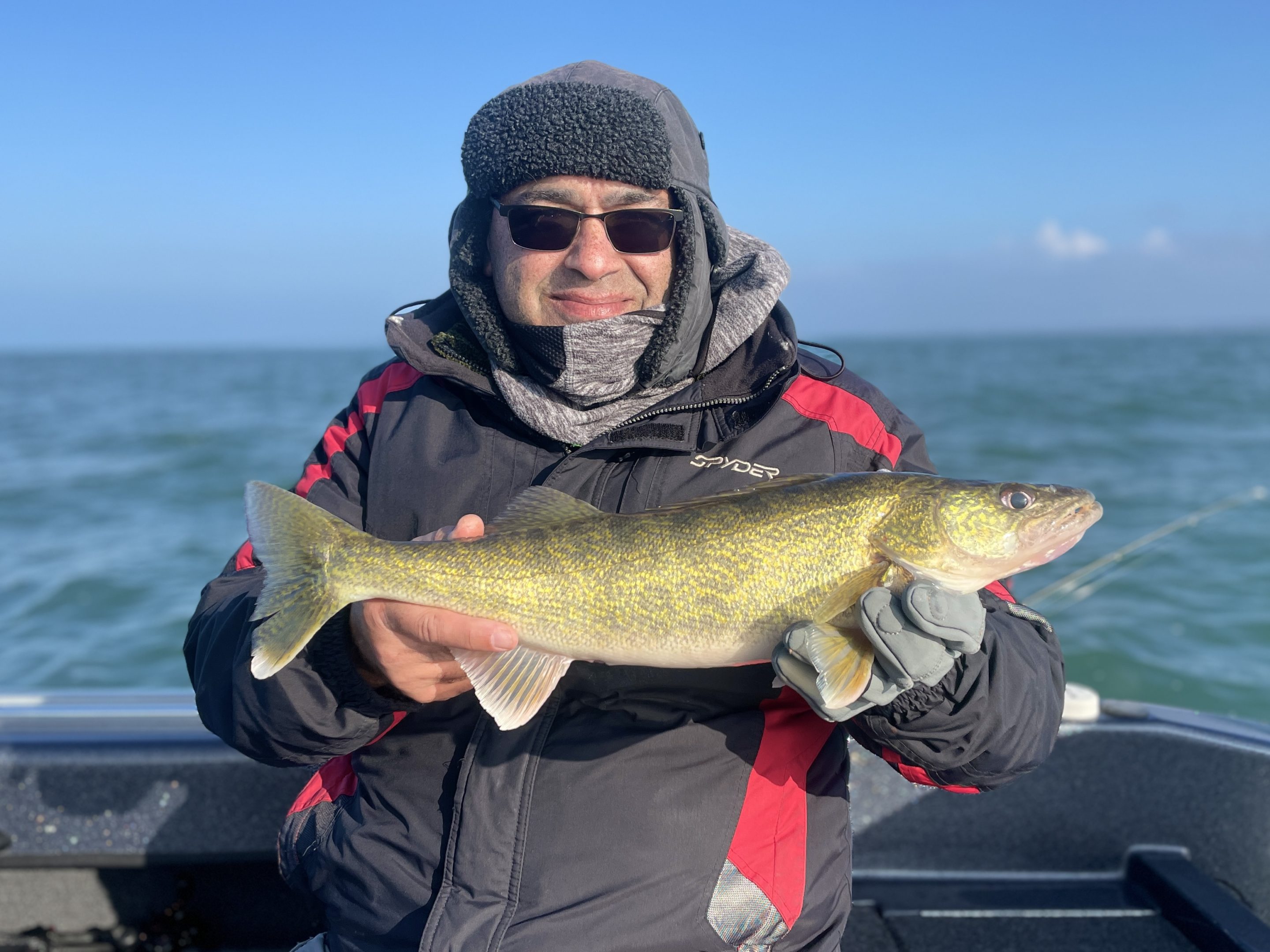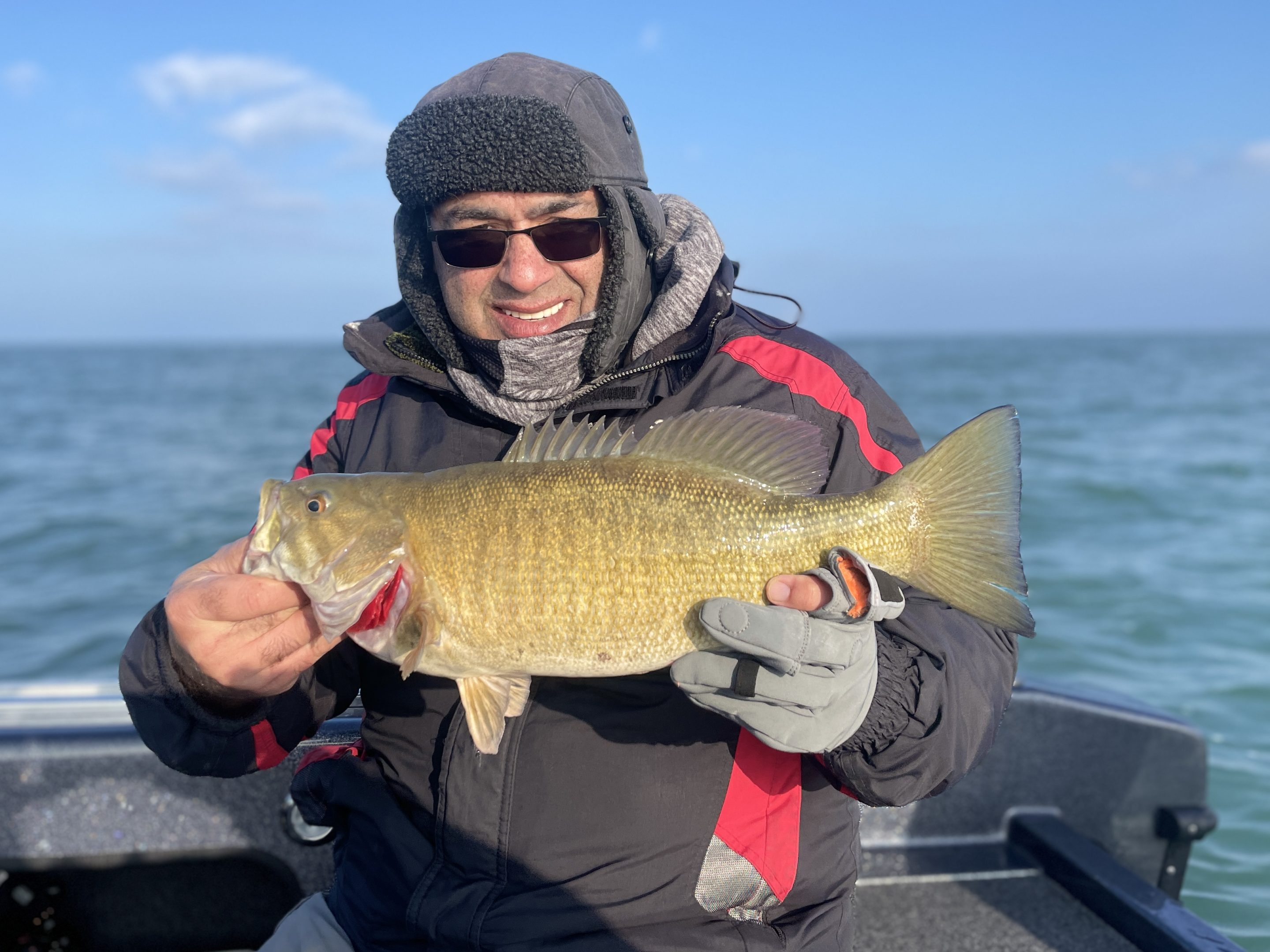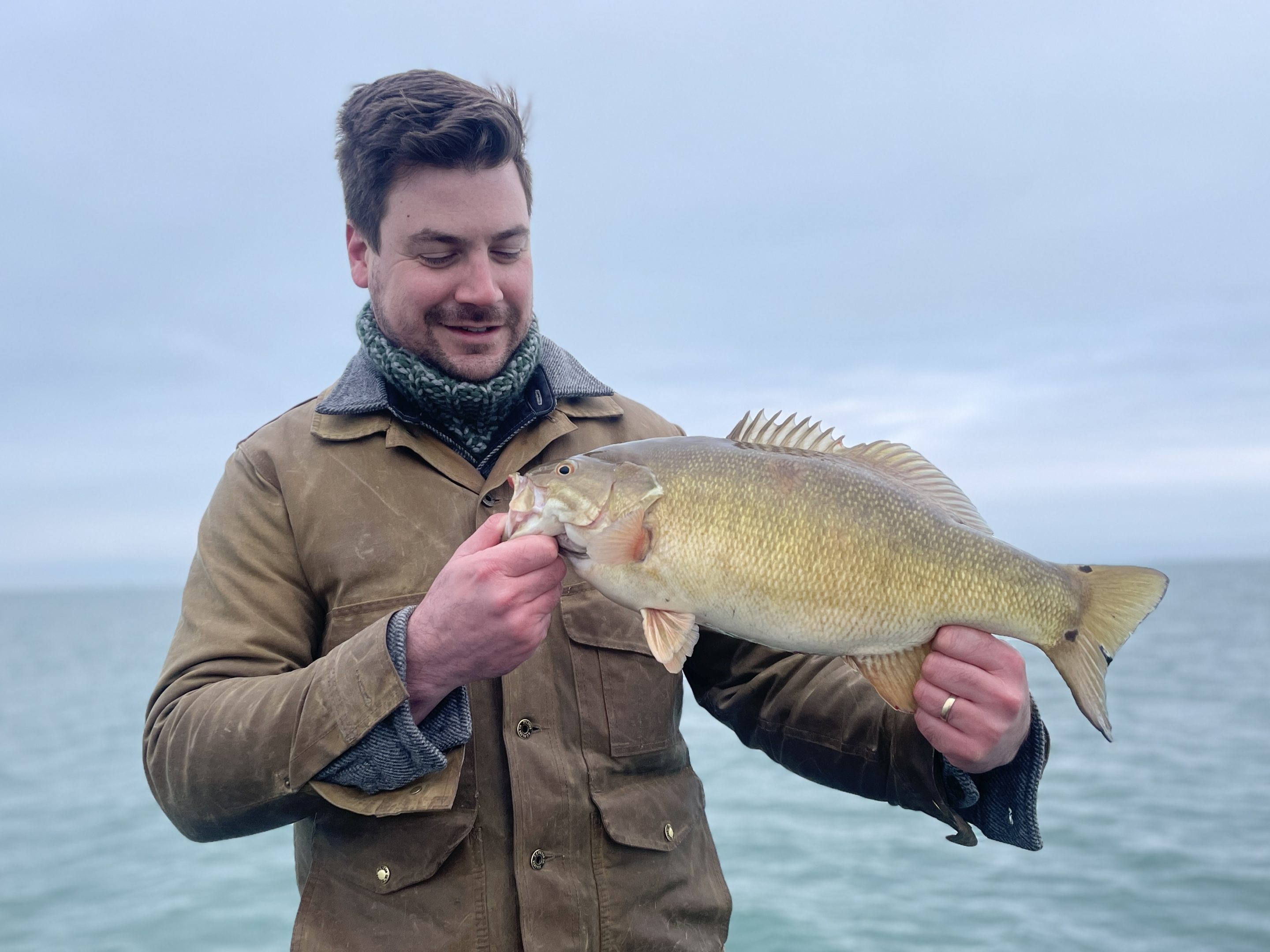 Looking Forward (3-9 Jan)
This upcoming week is looking messy. Prohibitive cold is dropping in on us now – highs will be in the upper teens/low 20s through tomorrow. Then big wind and likely muddy water again. I don't think much fishing will occur.  Hopefully a few days.
I'm thankful Mother Nature gave us a little window to work with this past week but damn – it's been tough to get out for nearly a month now. I know, I know – I keep saying that it's gonna get better/this chaotic pattern will shift to something more stable soon – and I'm going to keep saying it.
The holidays have passed my friends. Winter is in full swing. If you're like most, you've spent a ton of time indoors lately, added a couple pounds around the waist, and did some damage to your liver. All that combined has you primed for a serious case of the shack nasties. Make plans to get outside and move around – lest you succumb to that killer of morale and overall wellbeing.
Stay healthy my friends – mentally and physically,
Ryan