Days on the Water: 3
Who we fished with: friends, clients
Where we fished: Lower Niagara
What we caught: Steelhead, Lake Trout
Tactics: beads, artificial minnows
Commentary
Observations from the Water – this Past Week (25-31-Jan)
The fishing this past week was good – when the weather wasn't too harsh to get on the water. I'll define my version of "too harsh" in a minute, but we had near perfect water clarity on the Niagara River all of this past week. We also had a few days where the sun was out, the wind was low, and the temperatures were in the 20s. Yeah – that's a pretty specific combo of conditions but when they come together, it's downright PLEASURABLE to be on the water even if the air temperature would make you think otherwise. Afterall, the fish aren't experiencing cold the same way we are, they remain active/have to eat, so time on the water will often be productive in such conditions.
Although our quarry has no choice but to endure near freezing water temperatures, we can opt to stay inside if things get too harsh. Sure, "too harsh" is subjective, but I'll put it this way – if it's cloudy, the wind is blowing, and the temperatures are in the low 20s, it's pretty darn difficult to make a day on the water an enjoyable experience. When conditions are frigid and blustery, line freezes to reels, ice forms in guides on the rods, the trolling motor freezes to the cradle/docking station, the net freezes, and no matter how good your gloves are – your hands will get cold.
Still, if one was so inclined to make a go of it on a particularly harsh winter day here in Buffalo Niagara, as long as the color of the water is good, one will catch fish. Nowadays, I don't often brave these kinds of conditions. Unless I have a client(s) that is a glutton for punishment and wants to go for it, I reschedule trips if I'm facing a harsh forecast. Although shack nasties are a real risk, it's rare that frigidity and big winds dominate the forecast for more than a couple days so fishable windows (pleasurable ones) often emerge – as was the case this past week. Shack nasties averted!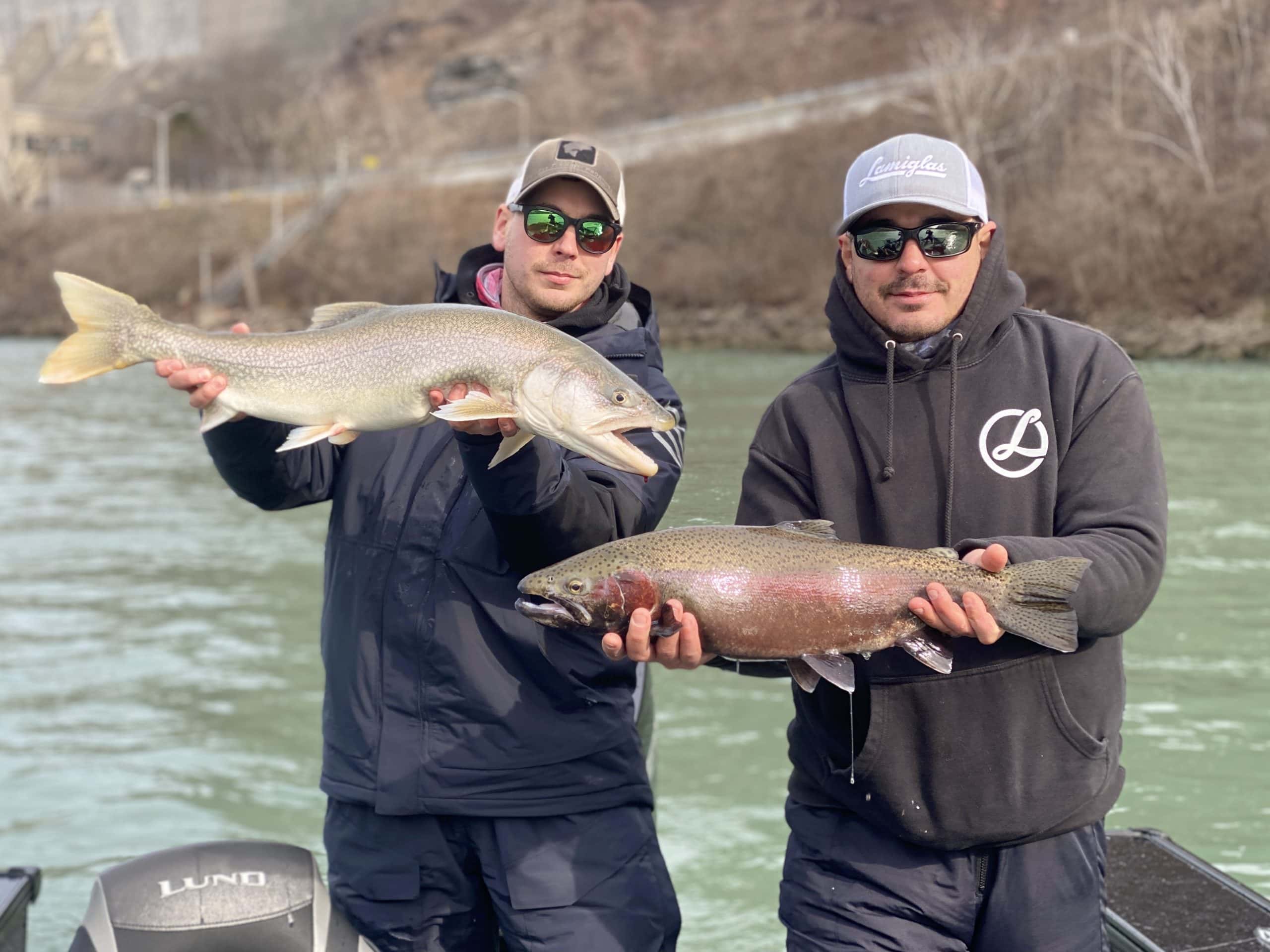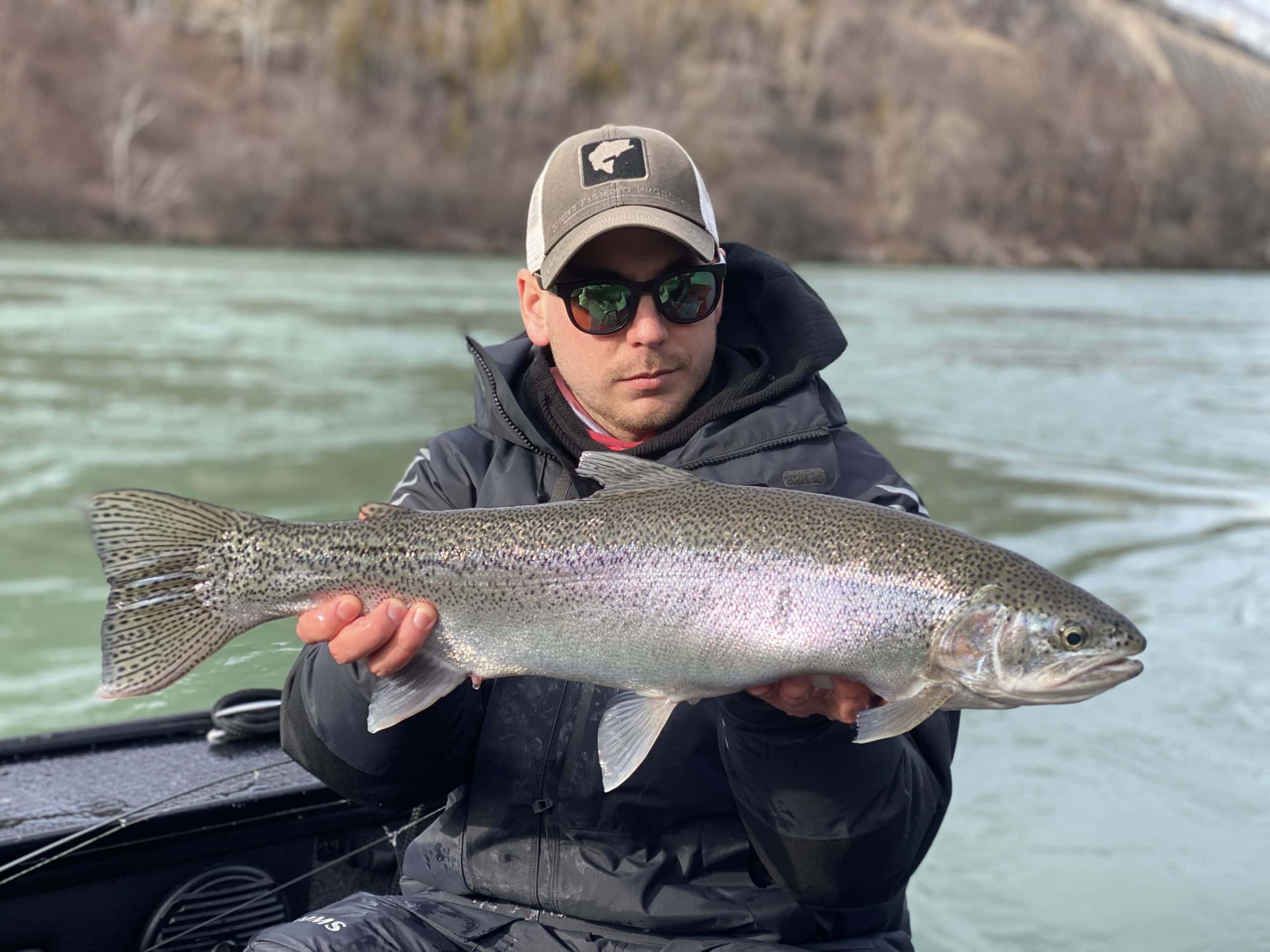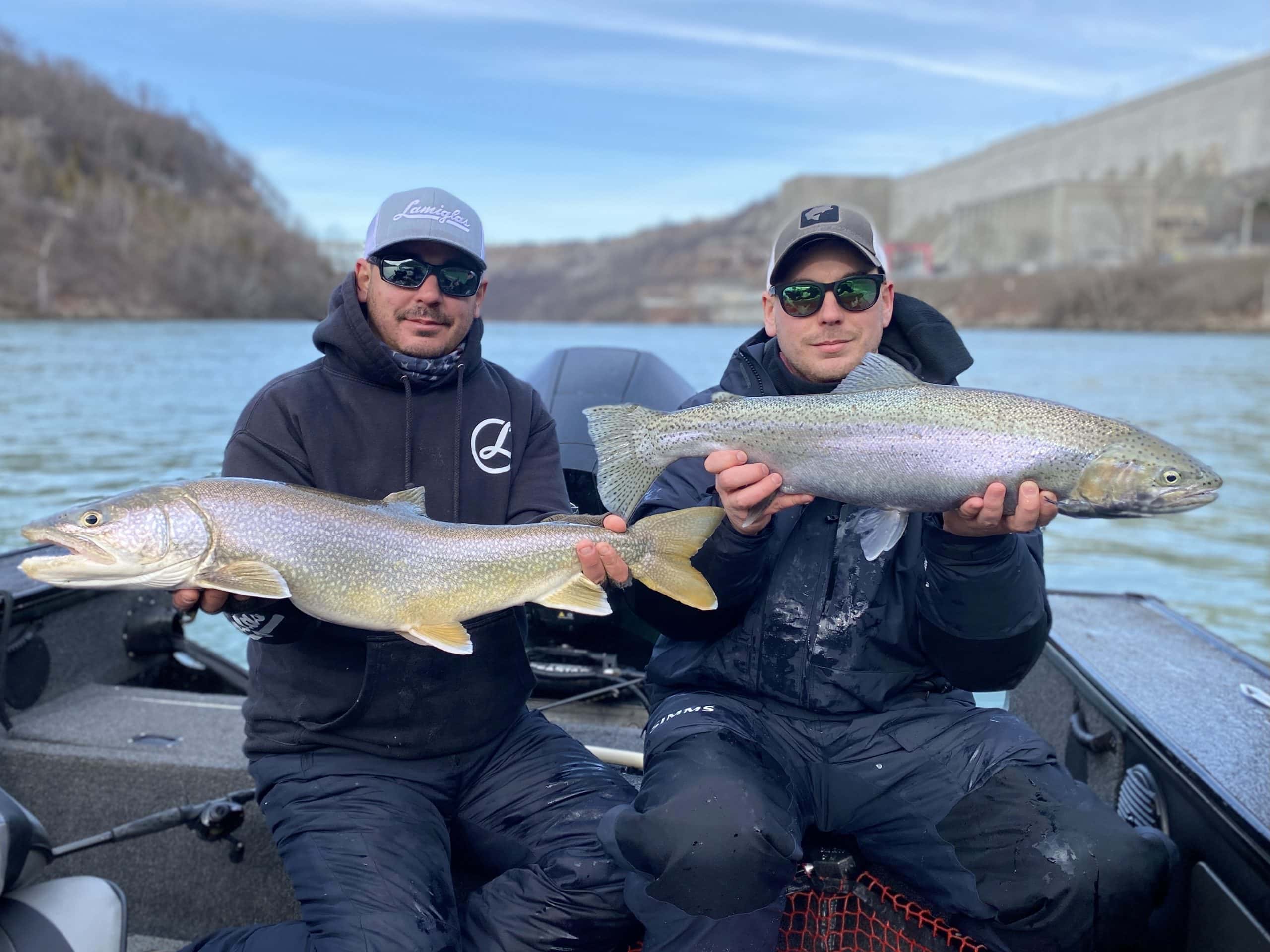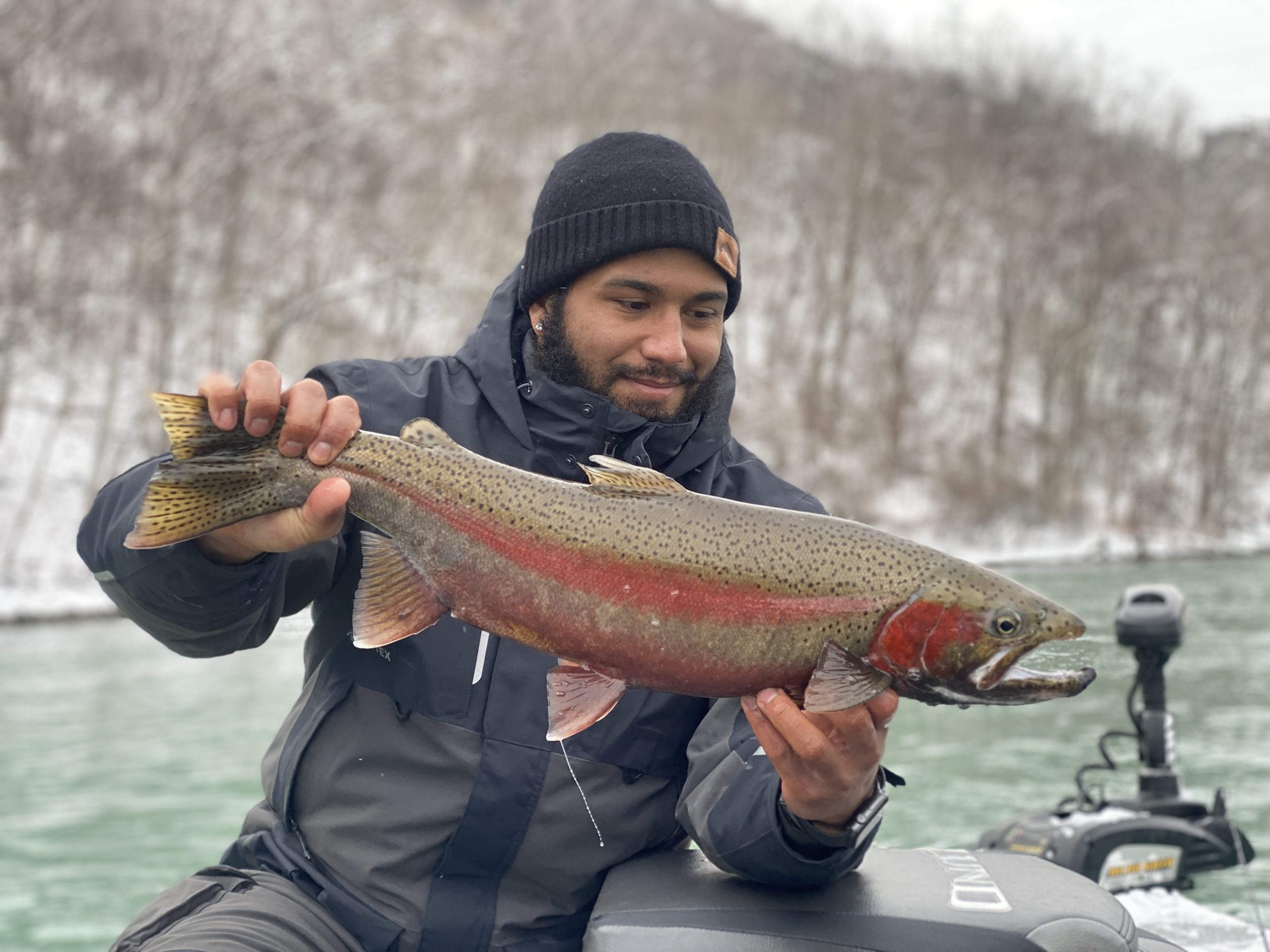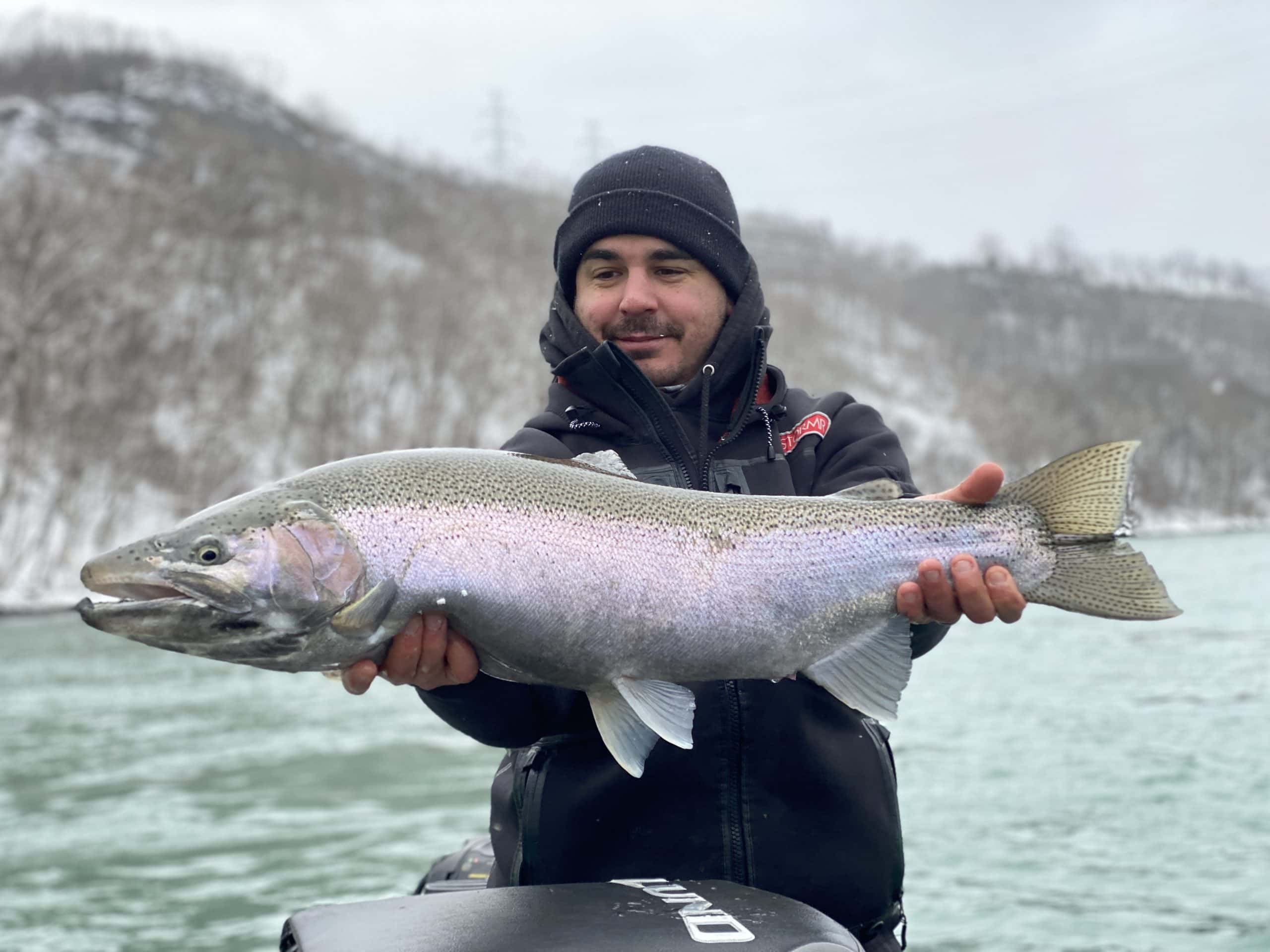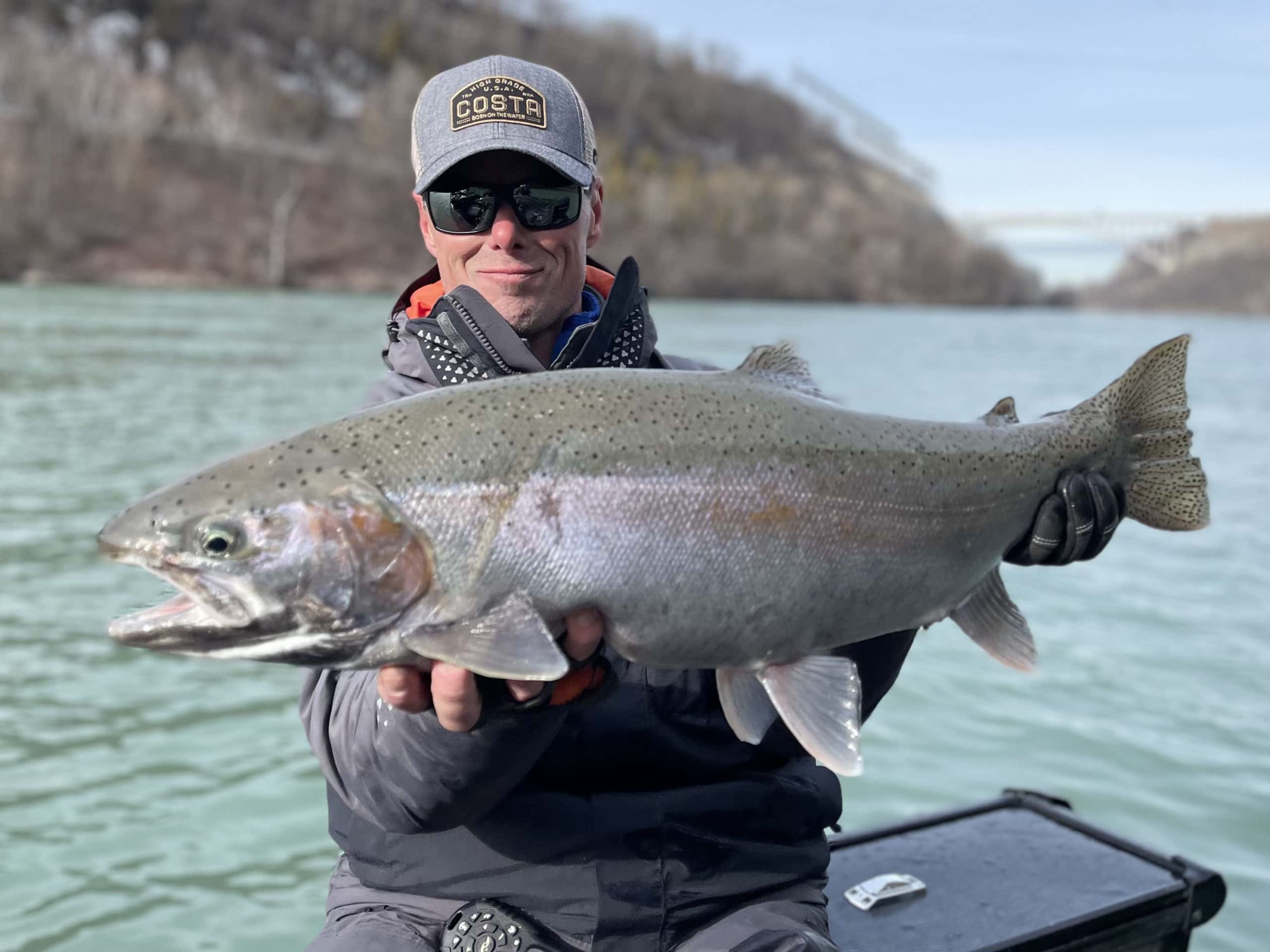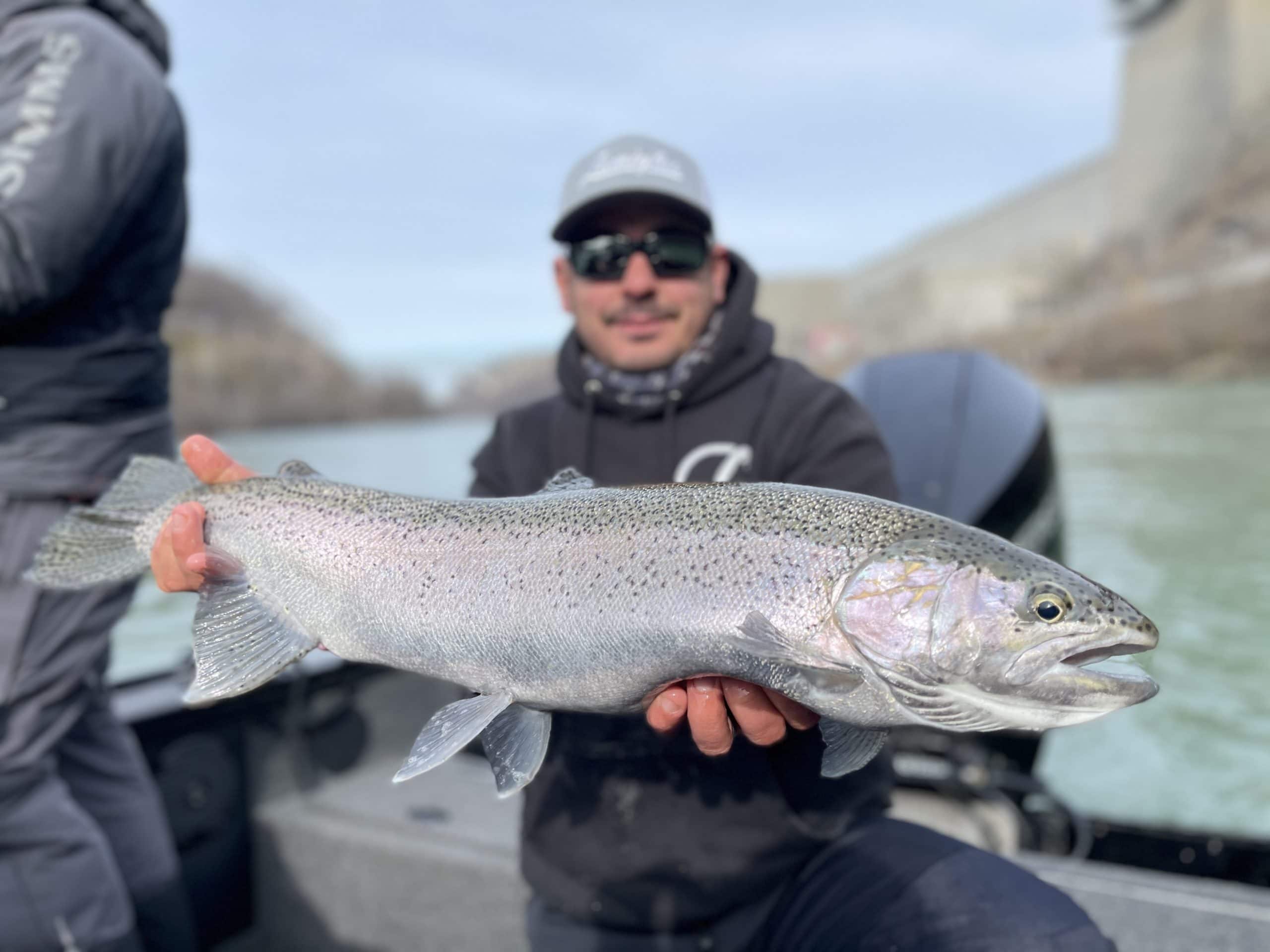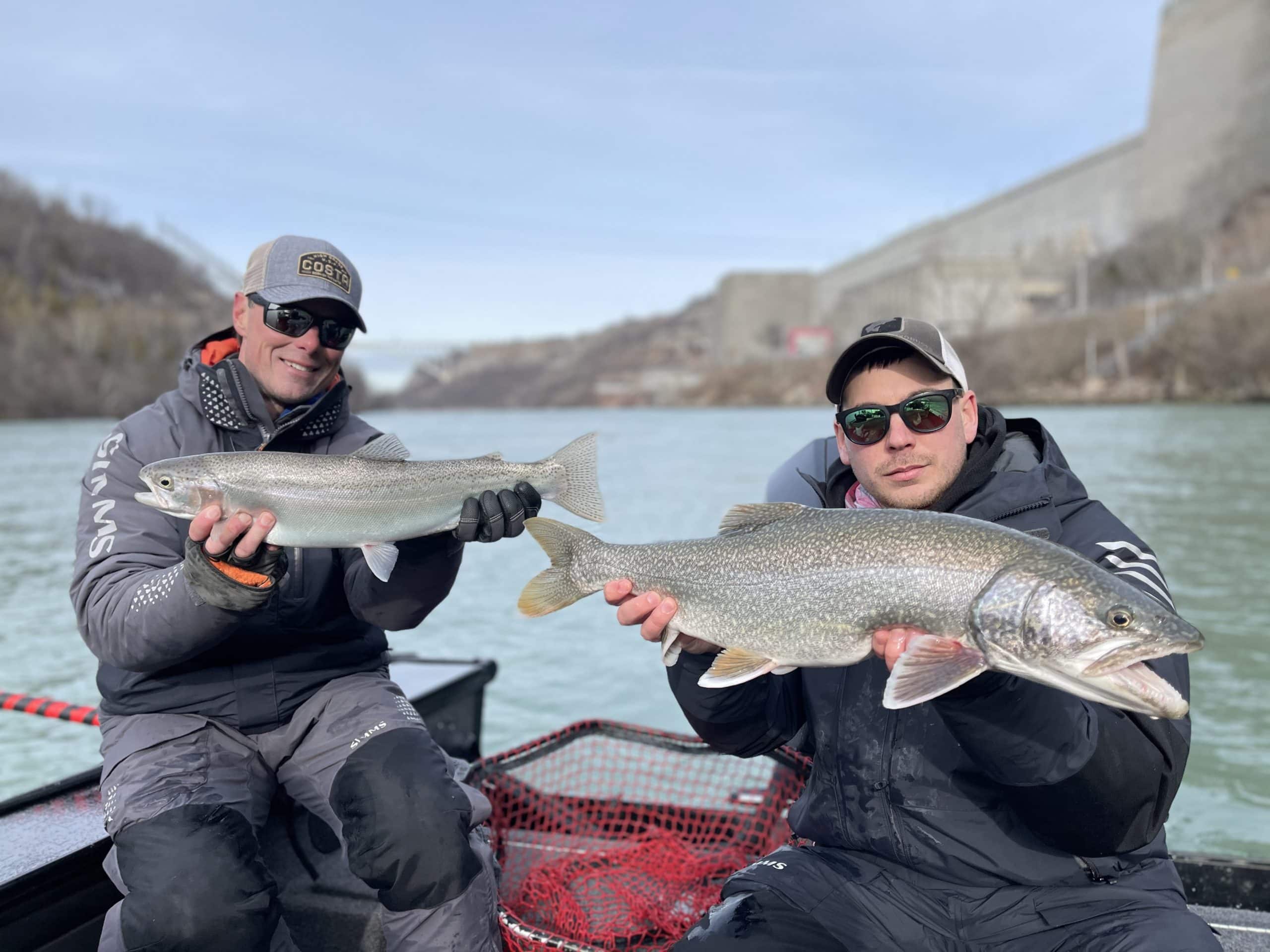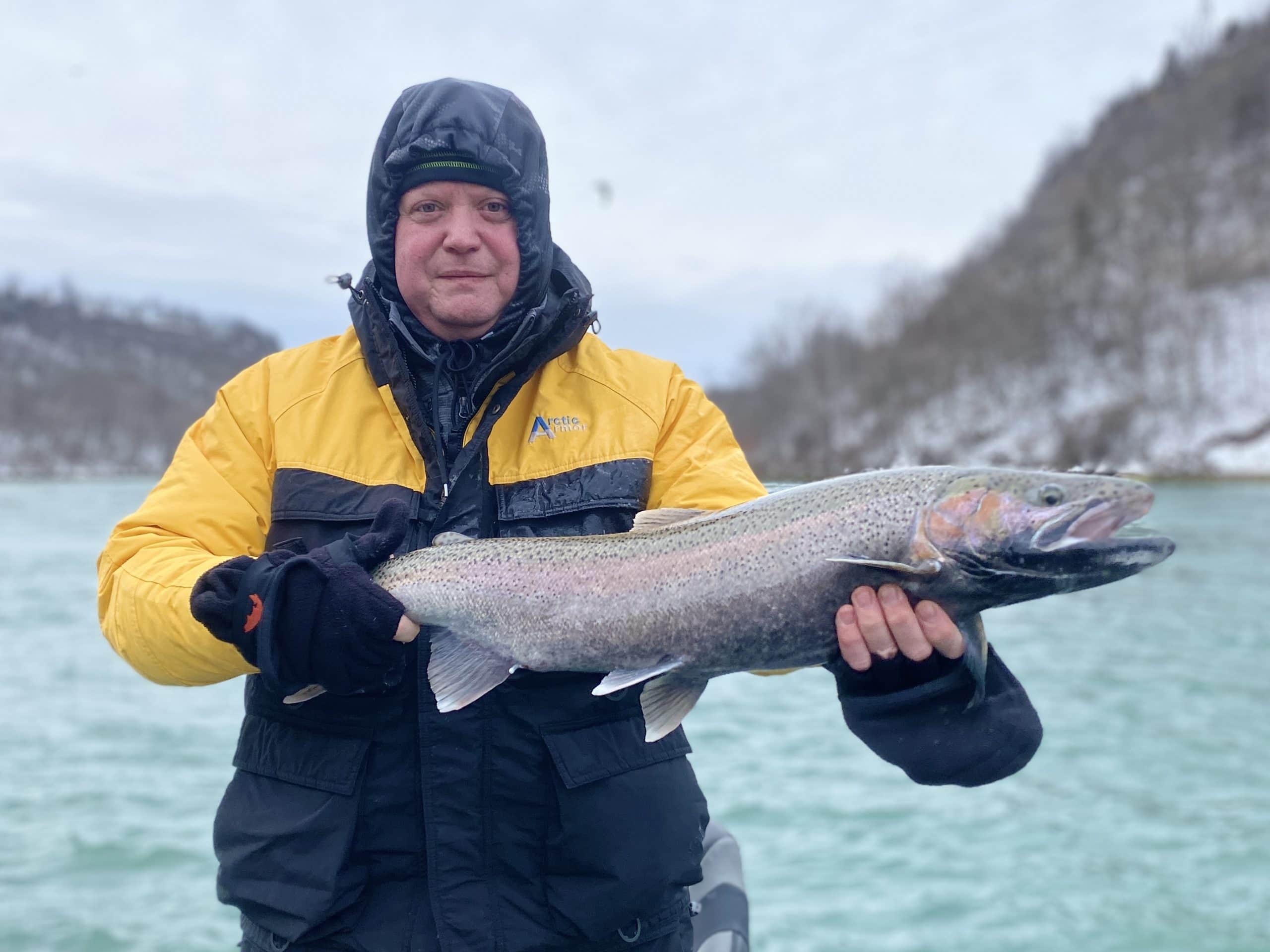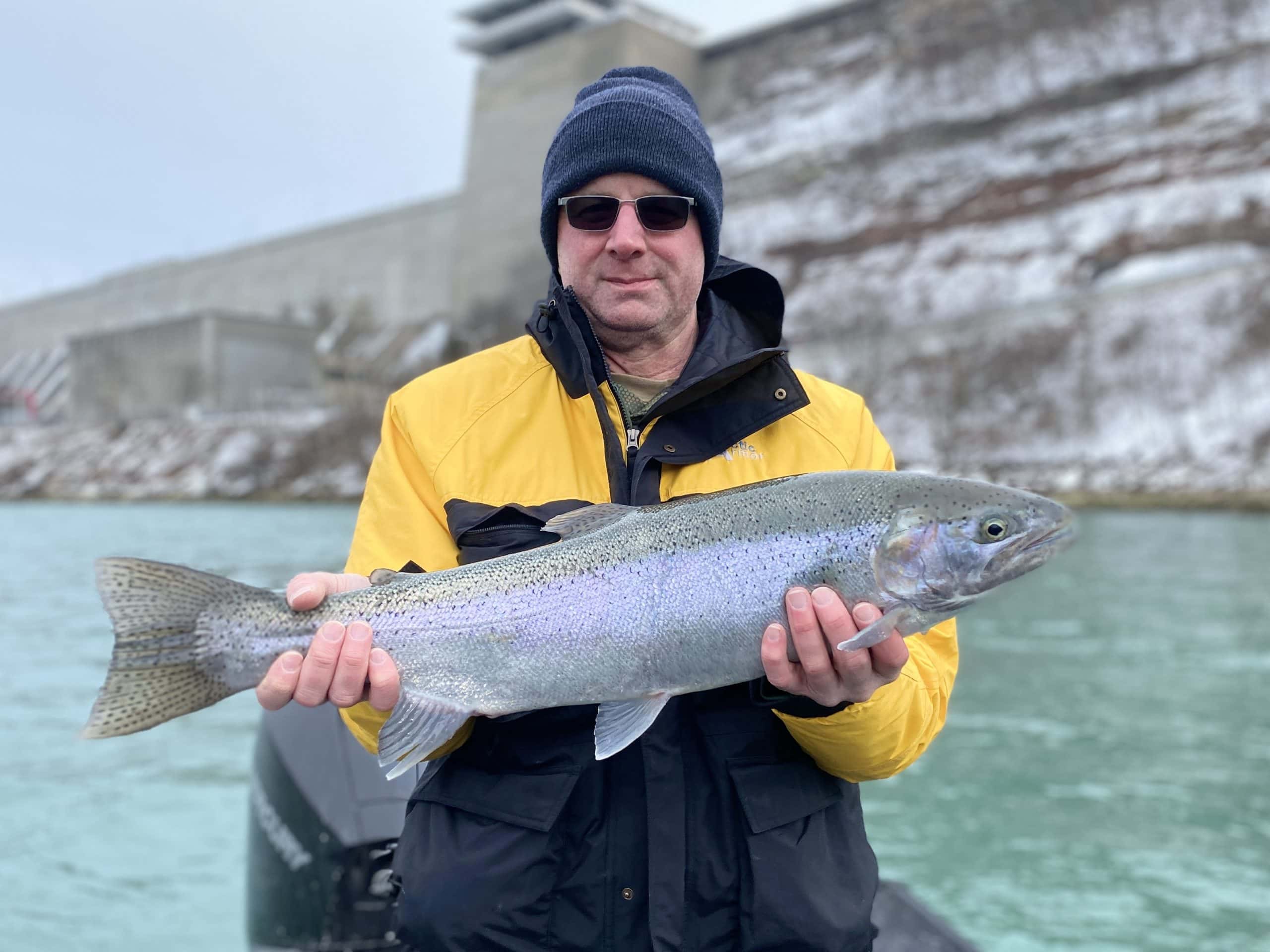 Looking Forward (1-7 Feb)
If the forecast holds for this upcoming week, it's going to be very similar to the week we just experienced. Some frigid temps, some precip, some big winds, and a few nice windows. We'll be on the water as often as possible. Hope to see you out there!
Get outside – breathe some fresh, crisp air – and avoid the shack nasties.  If you want to take it another step and take part in something exciting this winter – give us a call.  Stay healthy my friends – mentally and physically,
Ryan