Days on the Water: 1
Who we fished with: friends, clients
Where we fished: Lower Niagara, Lake Ontario bar
What we caught: steelhead, lake trout
Tactics: beads, artificial minnows, swimbaits
Commentary
Observations from the Water – this Past Week (1-7 Mar)
The week turned out as forecasted…maybe a little colder with a bit more wind. We were on the water a total of 3 days but that doesn't really account for the work we put in. Higher than expected NW wind and ice flows ruined 2 of the 3 outings and forced us reschedule.
We fished Thursday – but the NW wind ended up being higher than forecasted and confined us to Devils Hole. However, the canyon did little to protect us from those brutal winds and the below freezing temperatures, so we opted to quit early. We also put in a little work on Saturday but were met with a big dump of ice pushed downriver from Lake Erie from the wind the day prior.
So…today was the only day we put in a full day's work. It started off slow…VERY SLOW…but after noon, the fish started feeding readily and we ended up closing the day strong. Beads took most fish, but plenty ate the minnow as well. NEVER QUIT!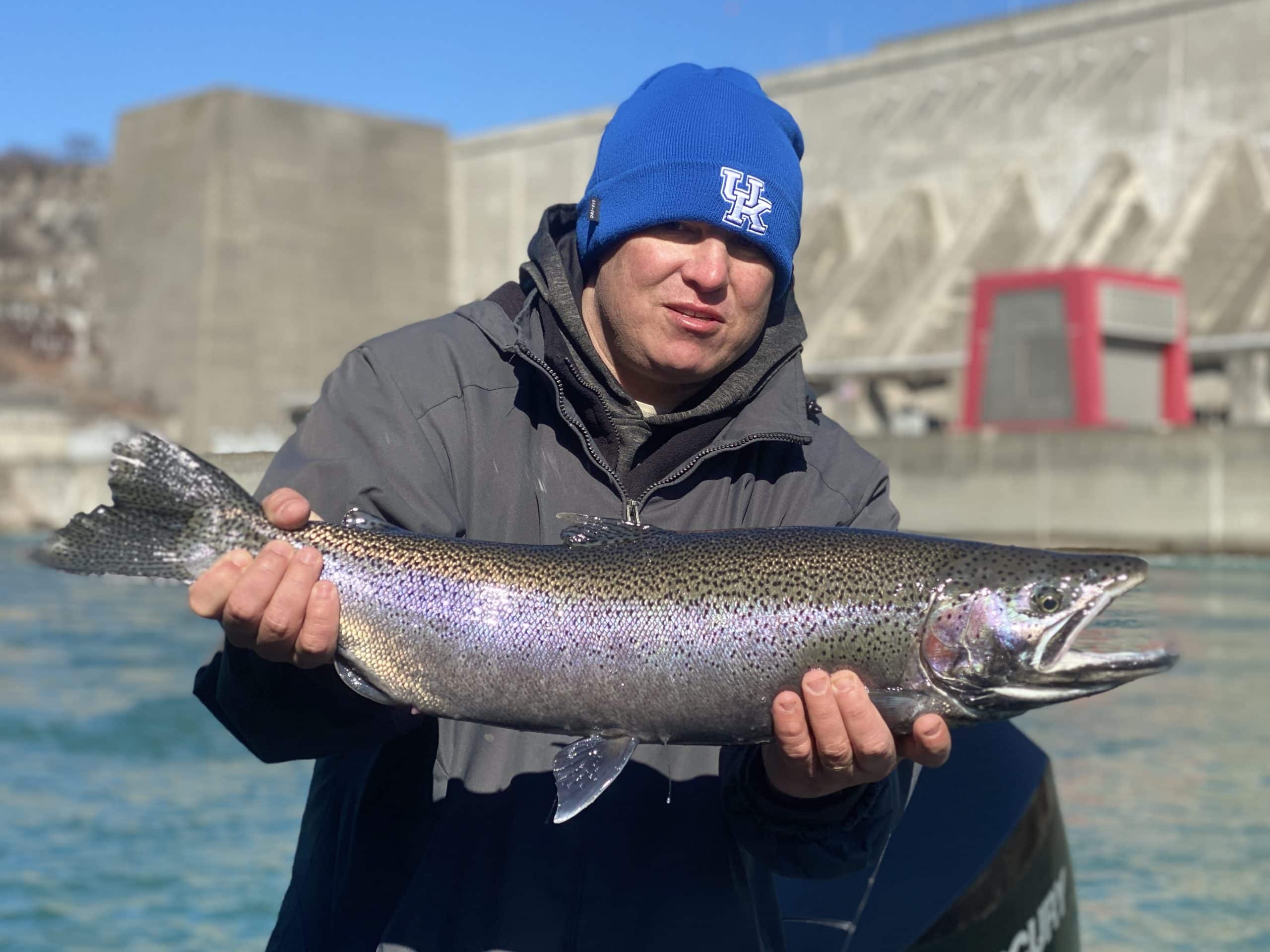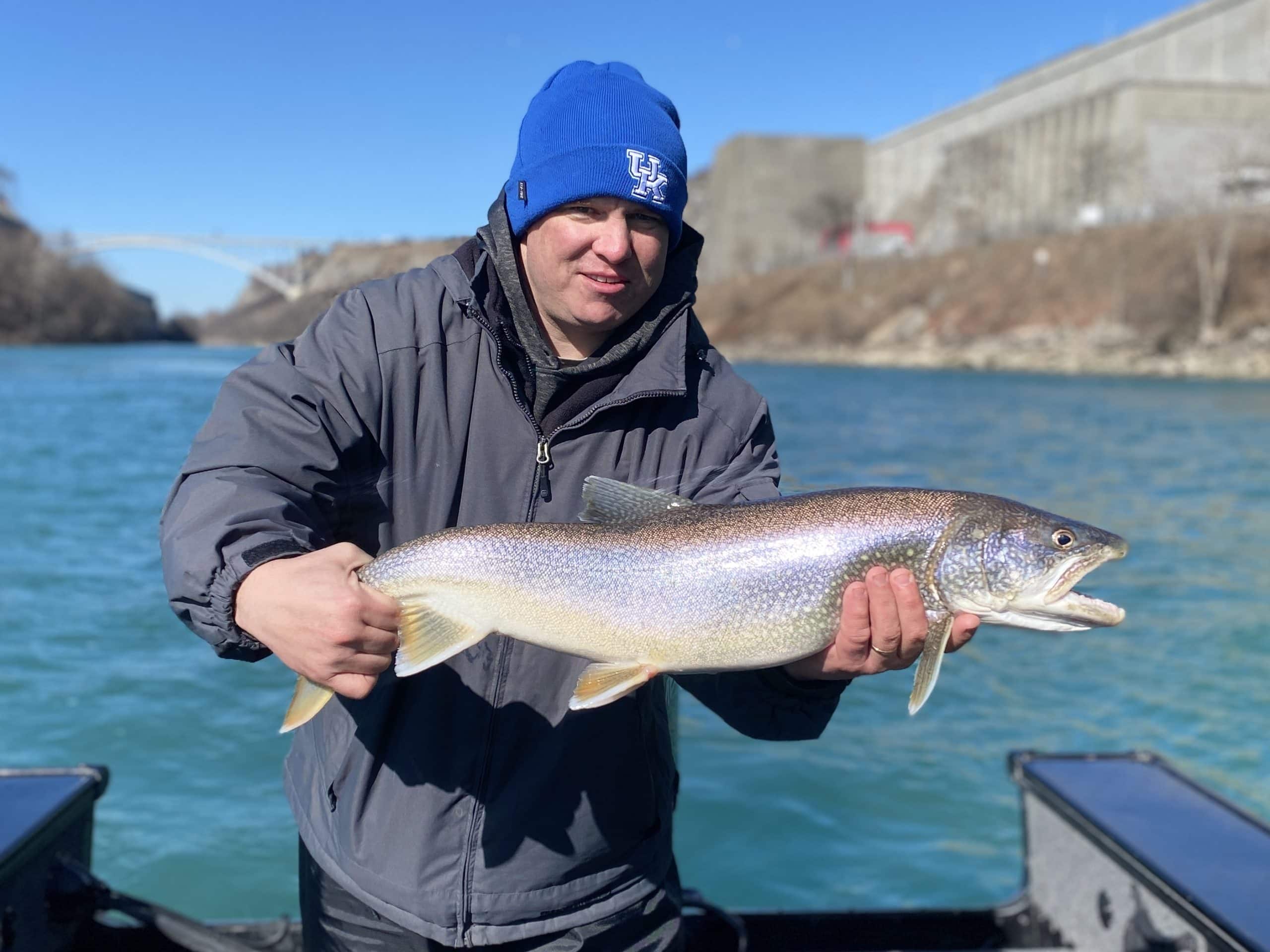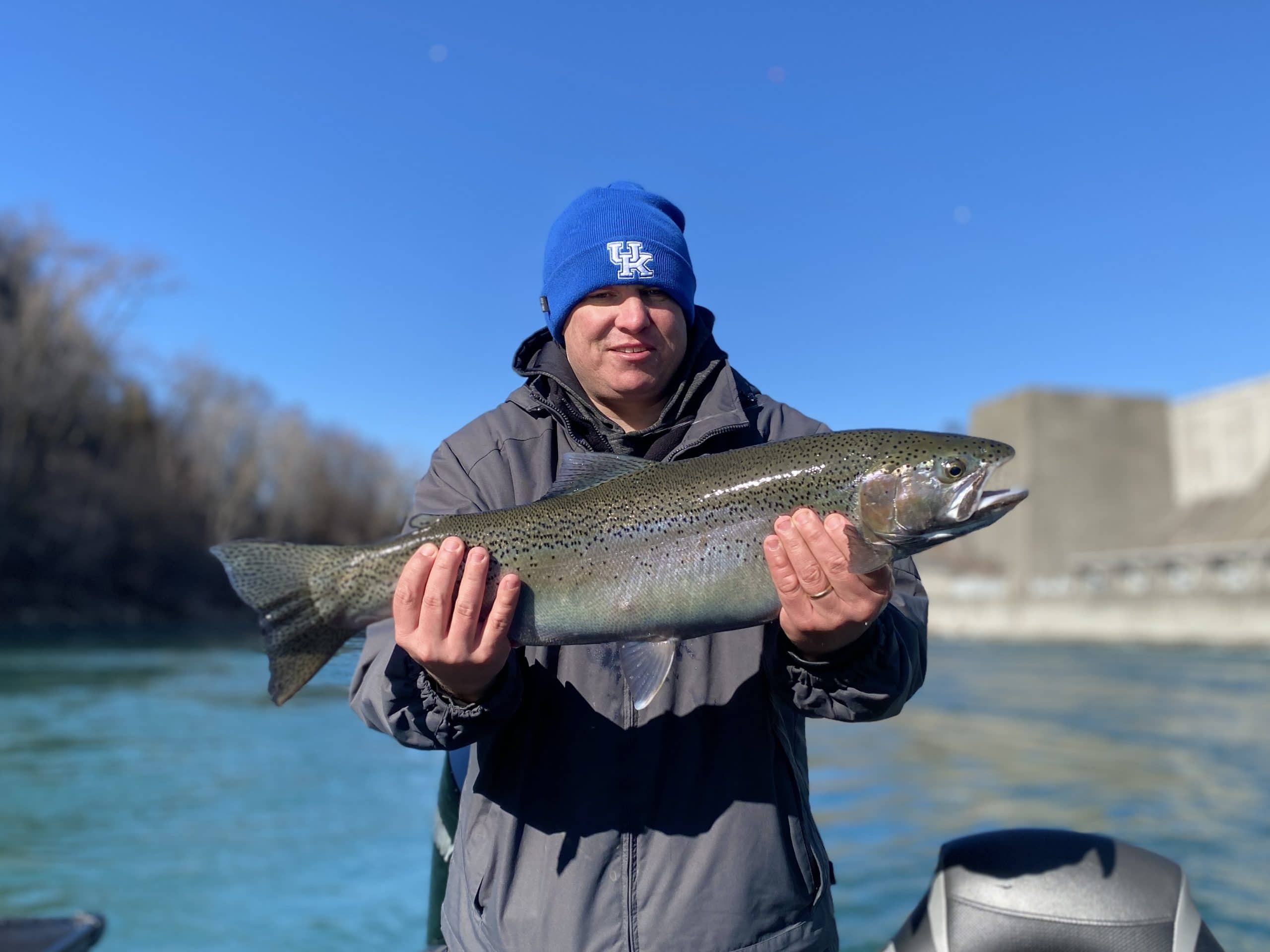 Looking Forward (8-14 Mar)
This upcoming week looks incredible! The forecast says it may break 60 on Wednesday! It looks like things will get back to "normal" toward the end of the week with more wind and colder temperatures, hopefully it won't be prohibitive. We'll be out every fishable day!
All that wind last week made short work of moving much of the remaining ice on Lake Erie. At last glance it was under 20% coverage. That's a good thing as it'll ensure that the big water heats up quickly and triggers the spring feed before the chaos of recreational boating season.
If you haven't booked your spring fishing trip yet, what are you waiting for! With little ice left on Lake Erie, spring fishing is going to kick in soon. Our schedule is filling up fast but I'm sure we can find a date for you if you want to make it happen.
Stay healthy my friends – mentally and physically,
Ryan