Days on the Water: 4
Who we fished with: friends, clients
Where we fished: Lower Niagara, Lake Ontario bar
What we caught: steelhead, lake trout, brown trout
Tactics: beads, artificial minnows, swimbaits
Commentary
Observations from the Water – this Past Week (8-14 Mar)
It was a good week. Warm temperatures Monday – Friday and sunny skies made it feel like spring. It was an absolute pleasure just drifting and absorbing the heat and sun. When these little warmups happen, I find that I'm almost as excited about fishing without gloves and a heavy bib as I am to see fish get caught. Sure, that probably sounds crazy but after spending huge portions of my consciousness bundled/covered, some sensory deprivation starts occurring. Feeling the heat and sun on my skin is a welcome stimulation.
The fishing has been – tough. We've been catching but it's been slow. That's about right for this time of year. The water is cold, spawning activity is starting to increase, there isn't much bait in the river – add another guide excuse here. Here's the thing though – this pattern will change very soon. As I'm typing this, fresh fish are moving into the system. Soon, we'll hit a steep upward slope in the bell curve that is our incredible spring action. We just have to keep fishing.
I mention slow fishing with a lot of reservation as it may deter some folks from coming out. It could also drop the confidence of clients getting on the water in the next couple weeks. It shouldn't deter anyone for a few reasons:
1. Fish will get caught: The action might not be steady but there will be action.
2. It's better than being cooped up inside: It's late winter, your vitamin D levels are the lowest of the year and you likely haven't had much fresh air or sun on your skin in months. When you get off the water, you'll feel refreshed and fall asleep like a baby that night.
3. Something awesome will happen…it always does: if you've never fished the Lower Niagara in the winter, it's a site to behold. Stalactite-like ice formations, hundreds of exotic migratory waterfowl, emerald water color, bald eagles, stimulating conversation, and as mentioned in (1.) – big fish will likely get caught.
4. Fishing is always a gamble but the payout this time of year could be extraordinary: All of us guides and charter captains can make predictions about when the action is going to pick up. We all know with a fair amount of accuracy, when it'll be reliably awesome/when the peak of the bell curve will occur for all the species we target. Predicting the start is the tough part. If you happen to be fishing on the day when the first few big waves of fish come into the system – stand by for the time of your life.
In short, from the perspective of the angler, the old clichés – "that's why they call it fishing and not catching" – and – "a bad day fishing is better than a good day looking at a screen (my modern modification)" – are valid. You'll figure that out quickly when you step foot on a boat.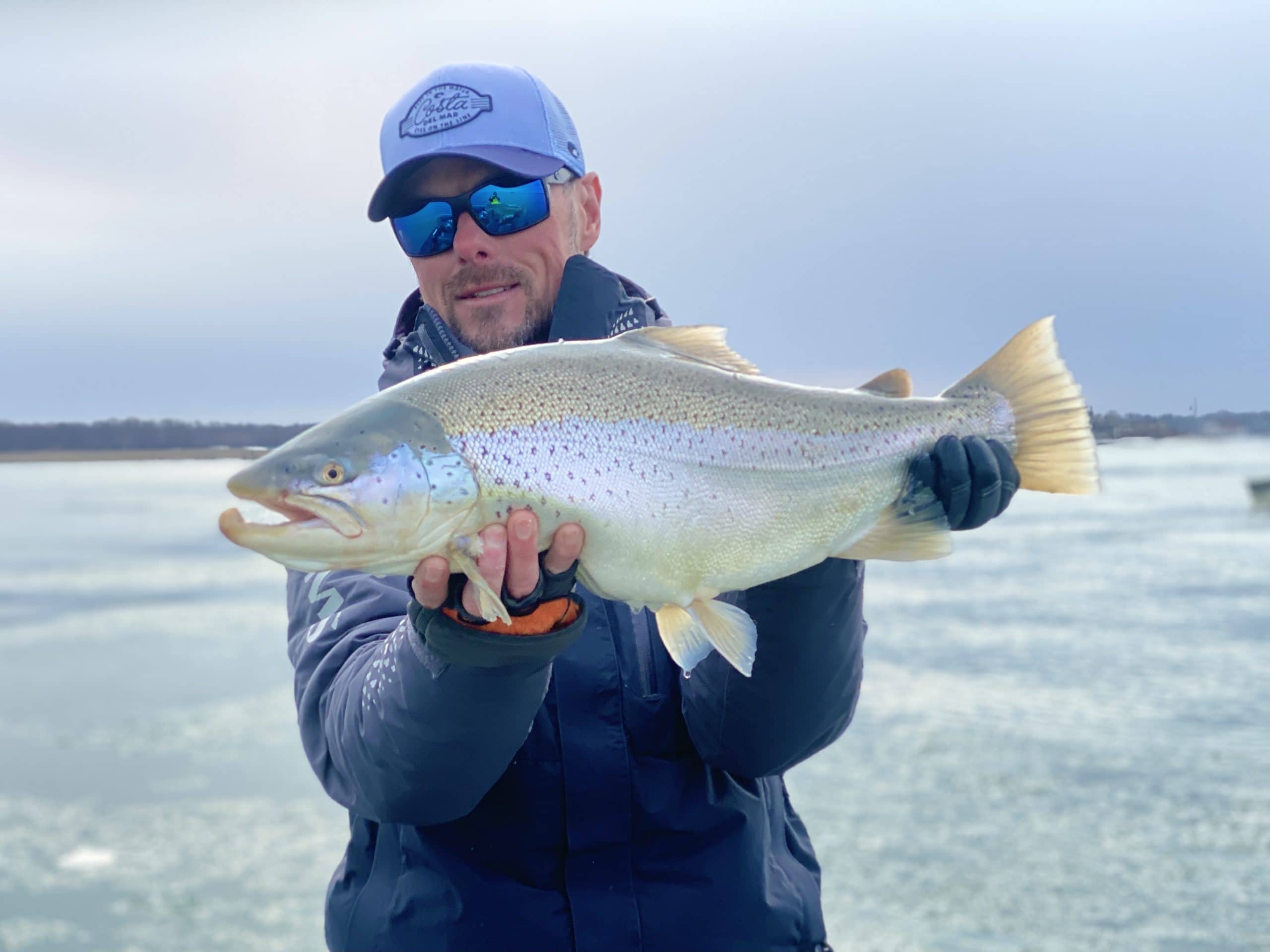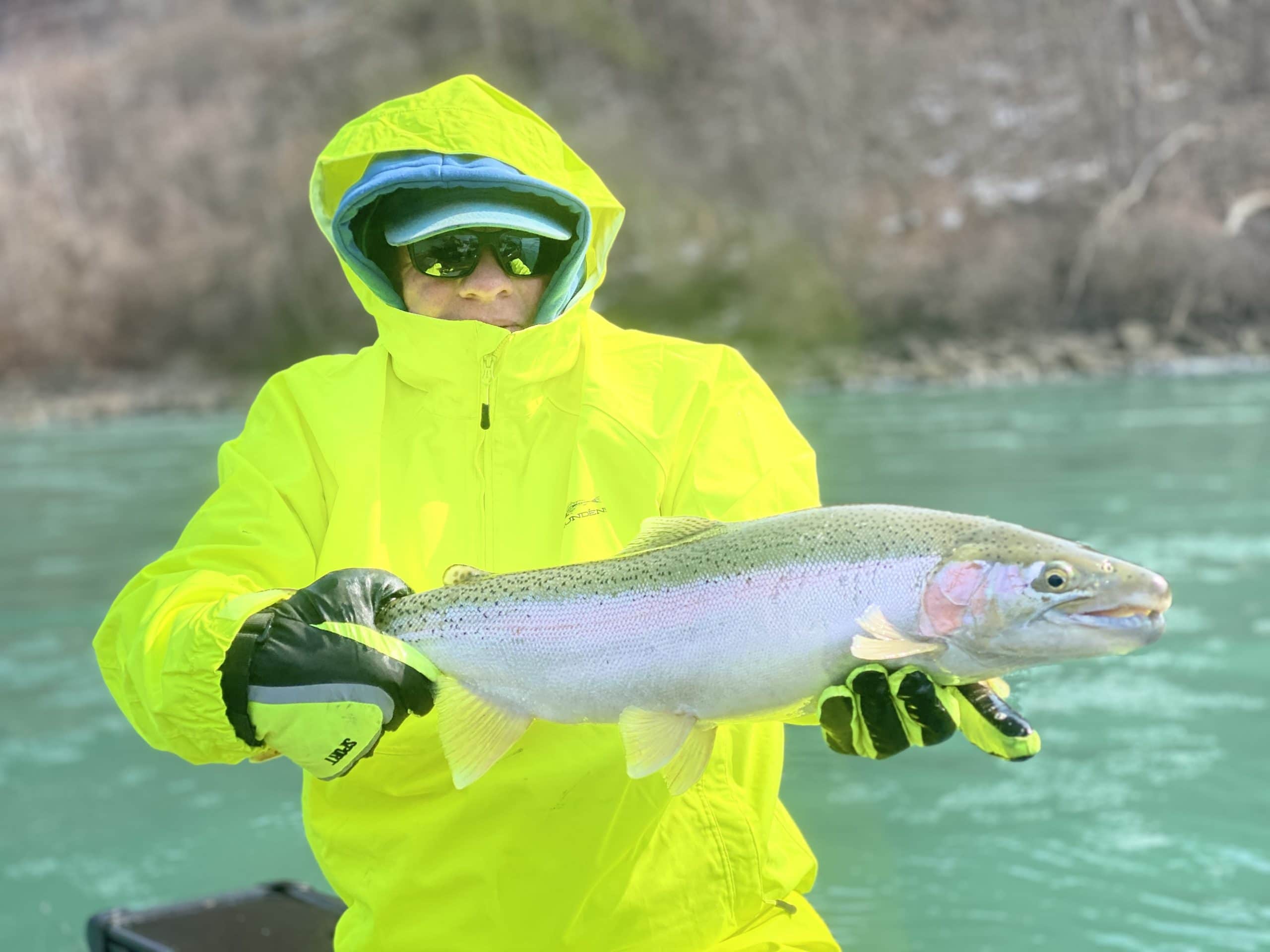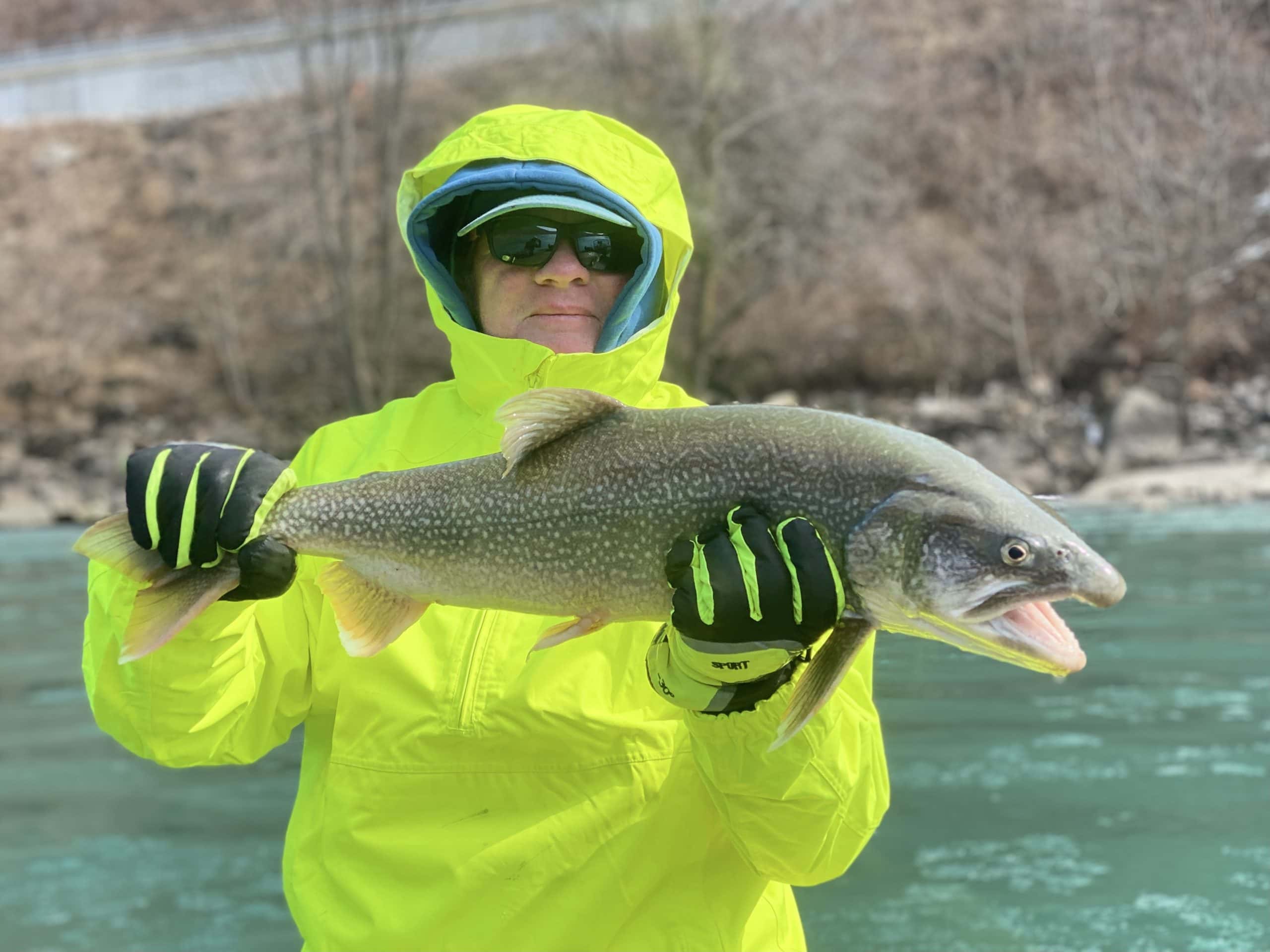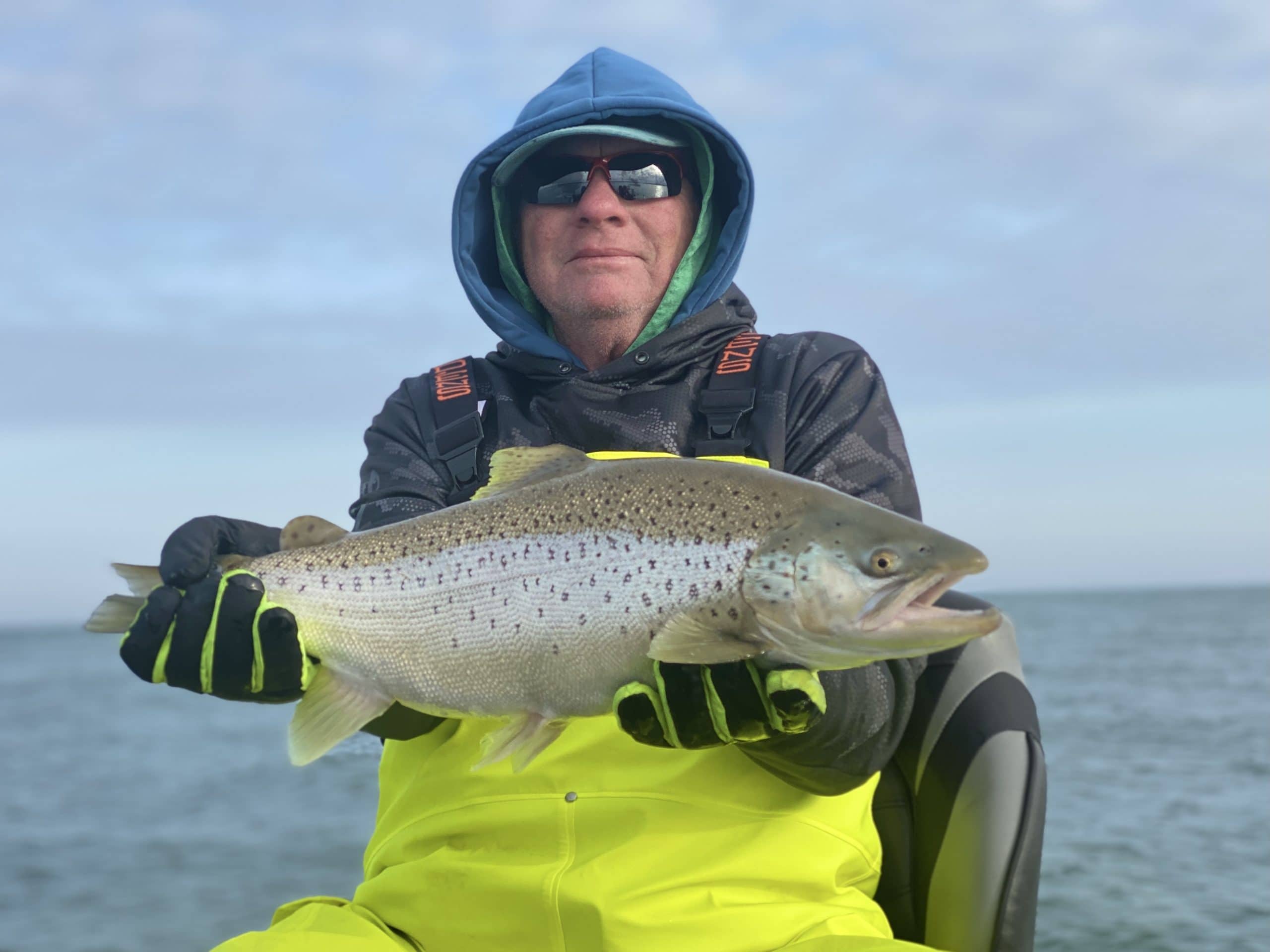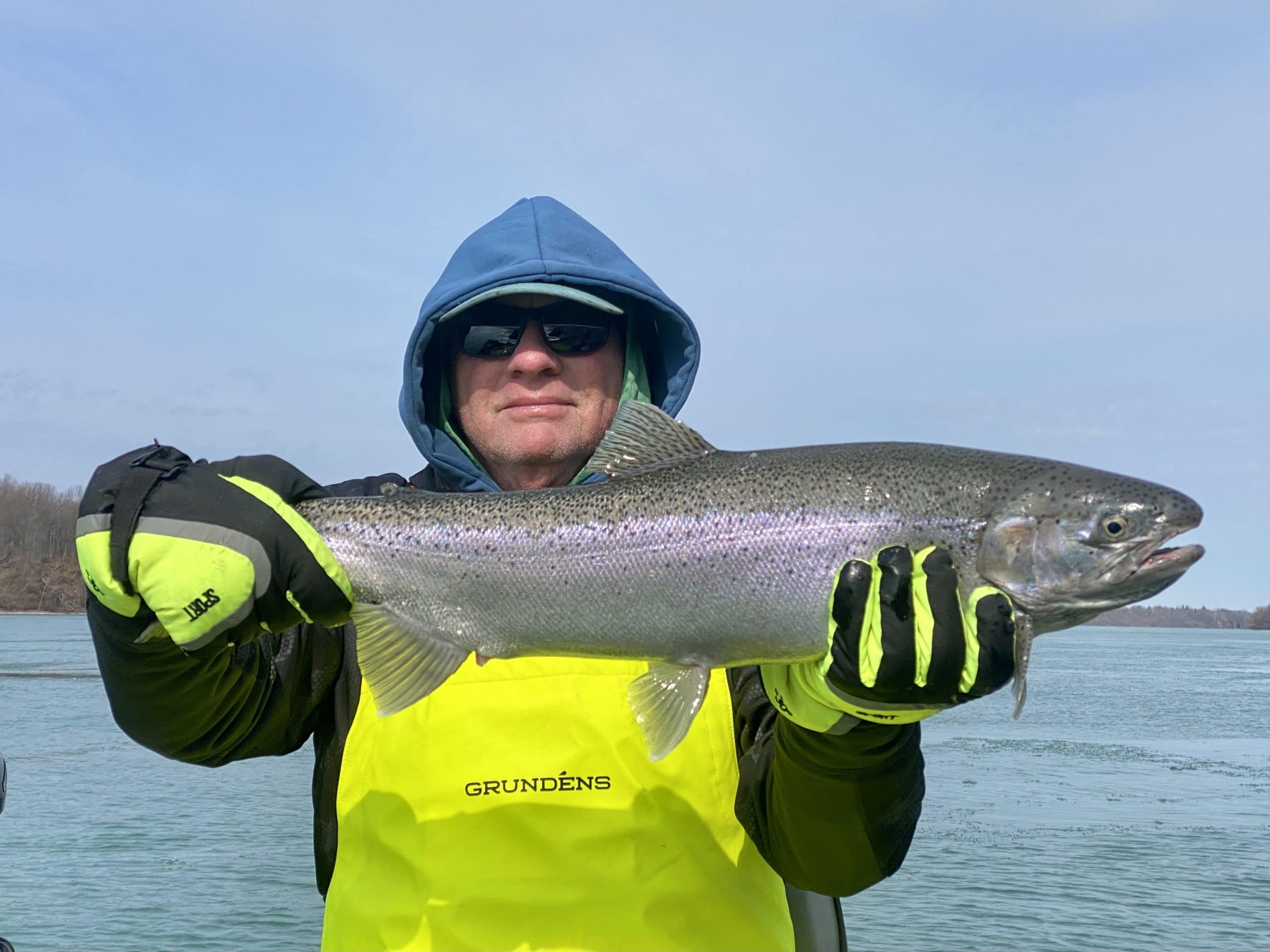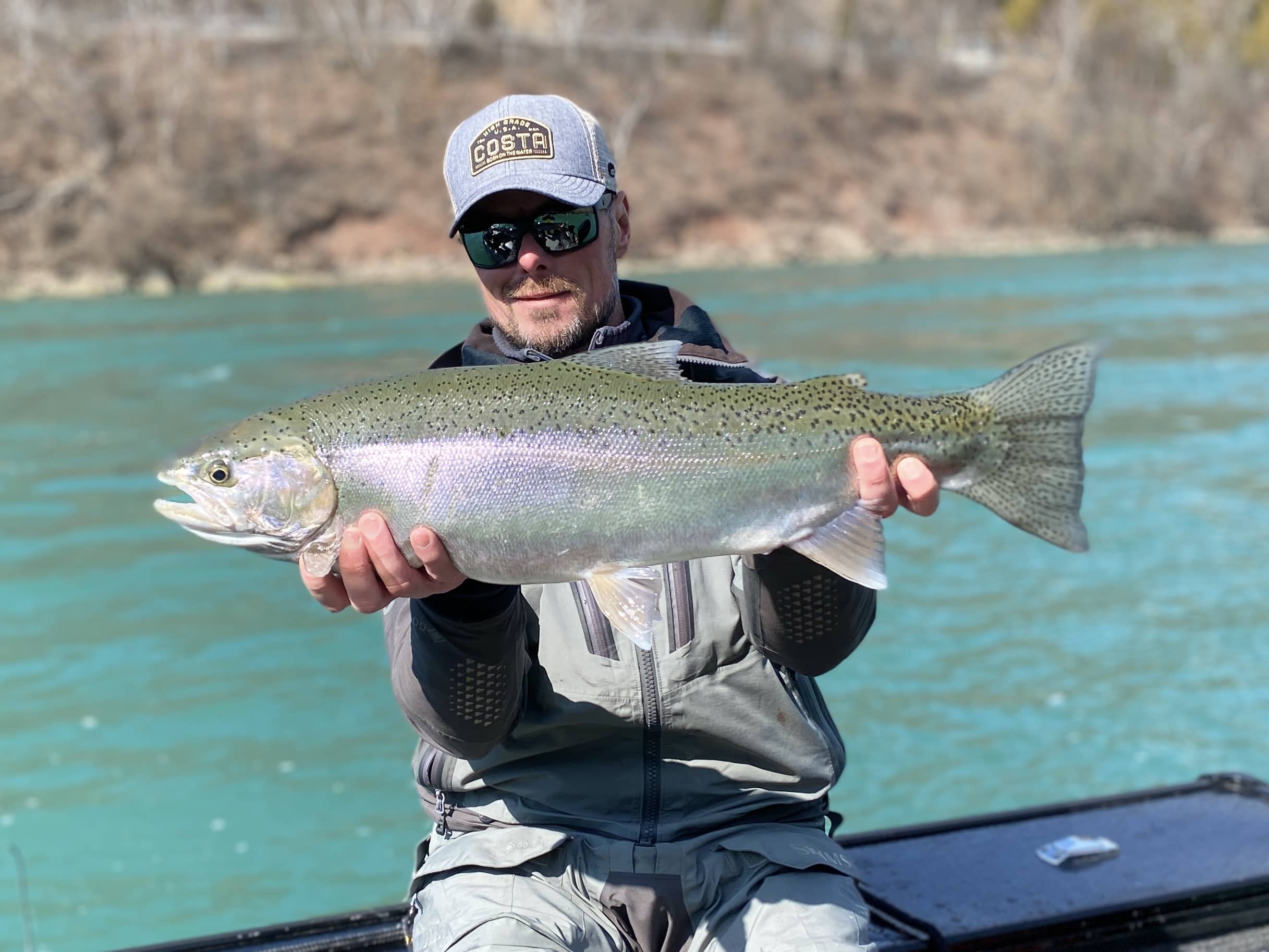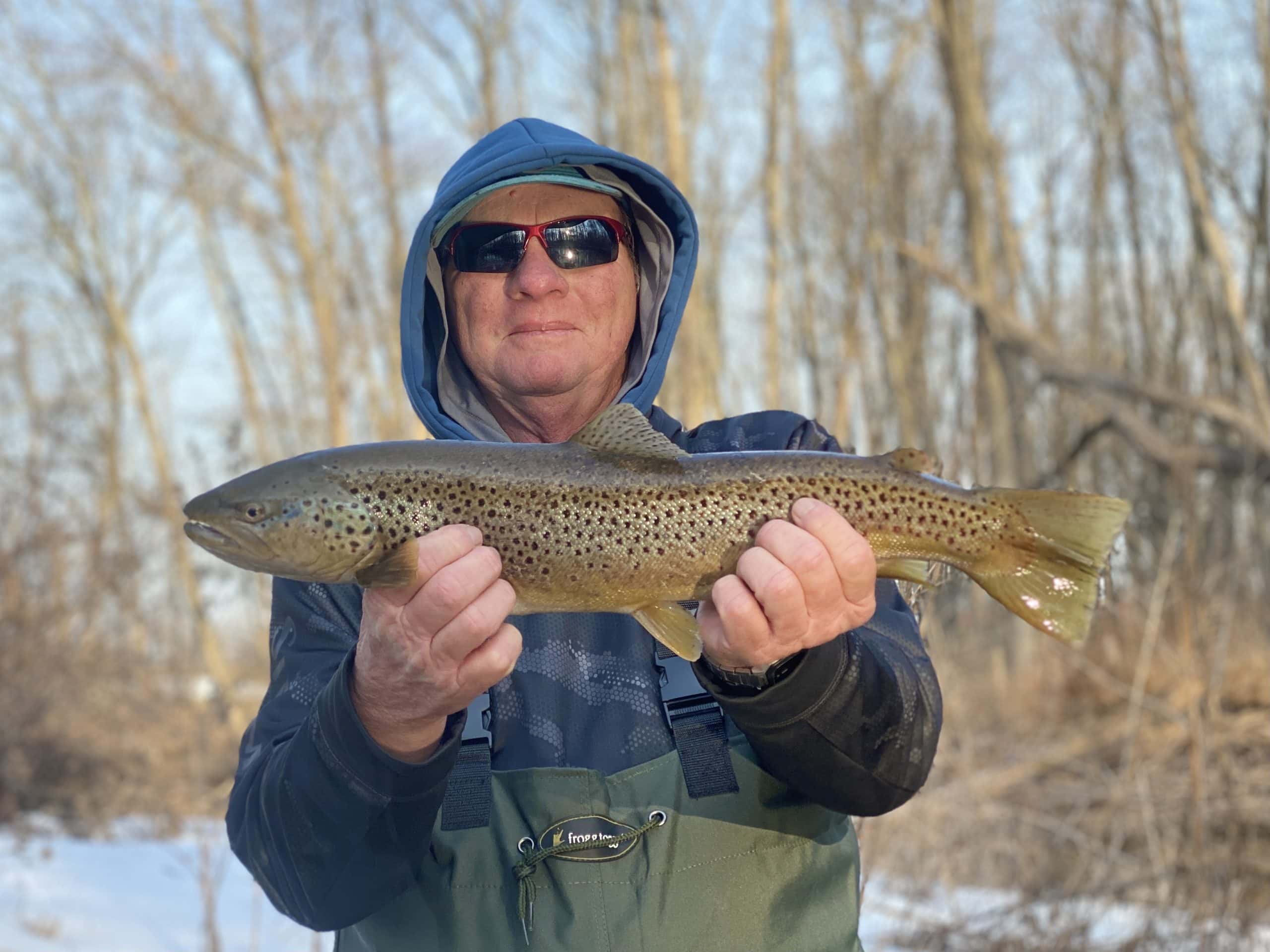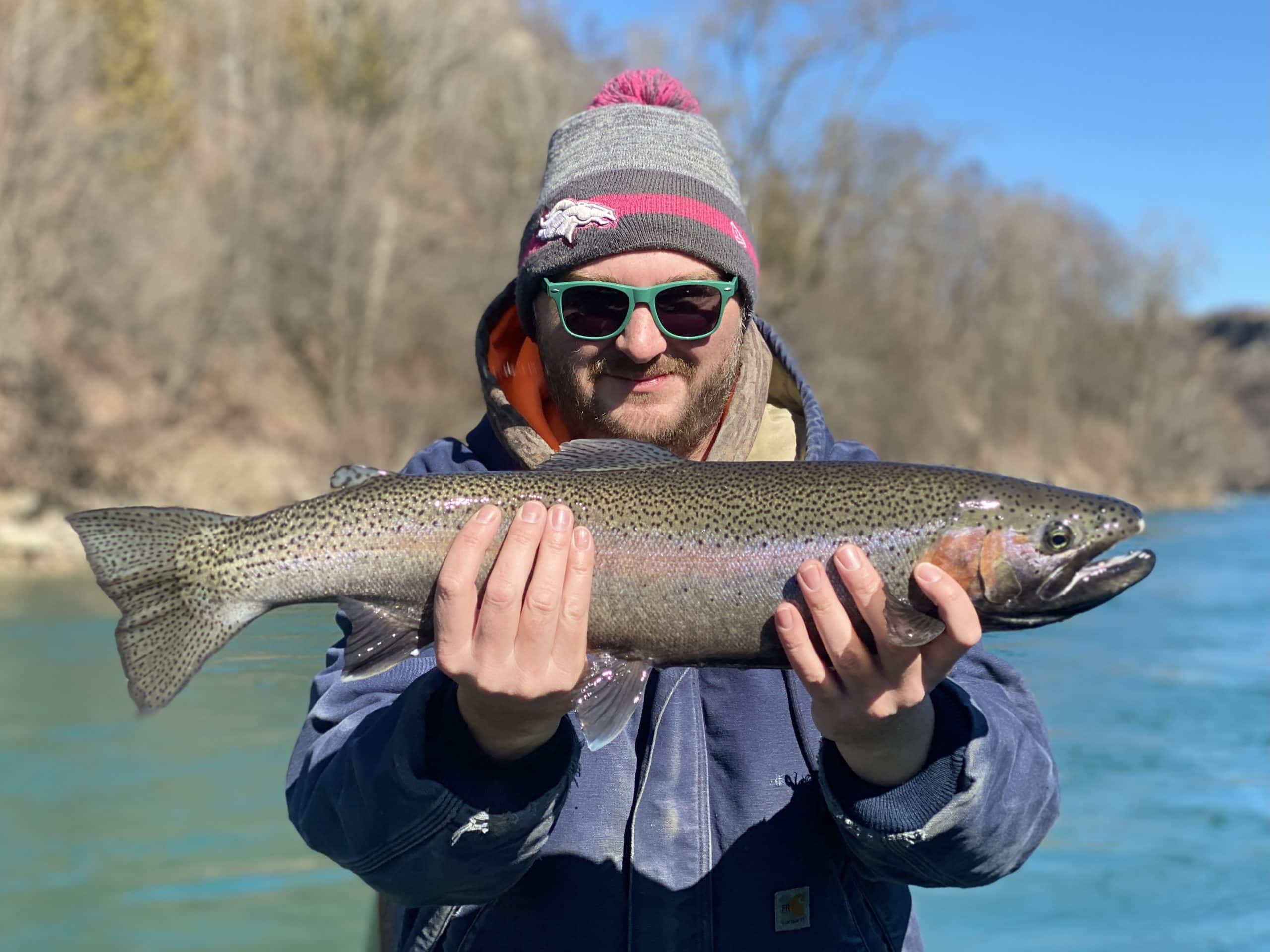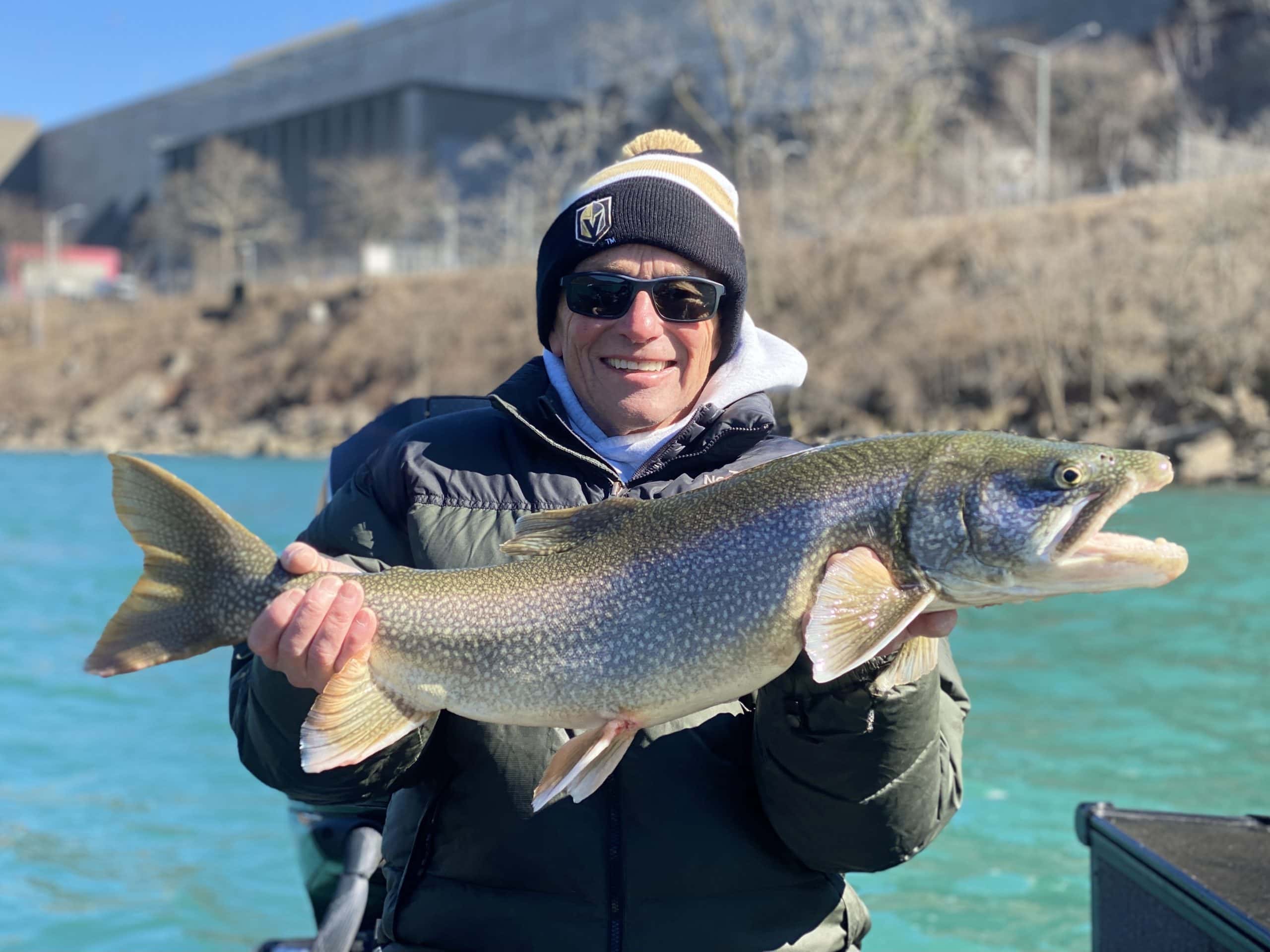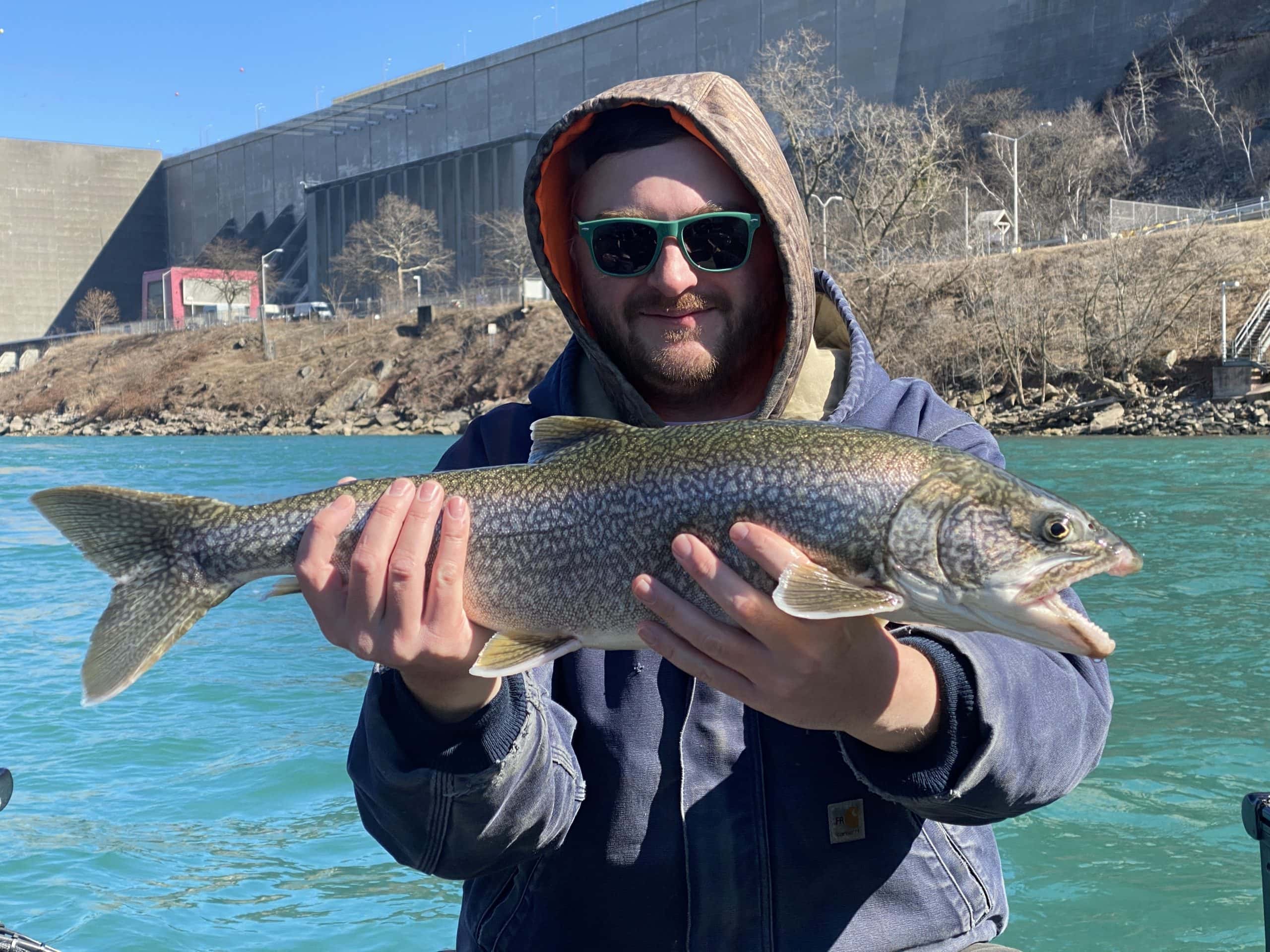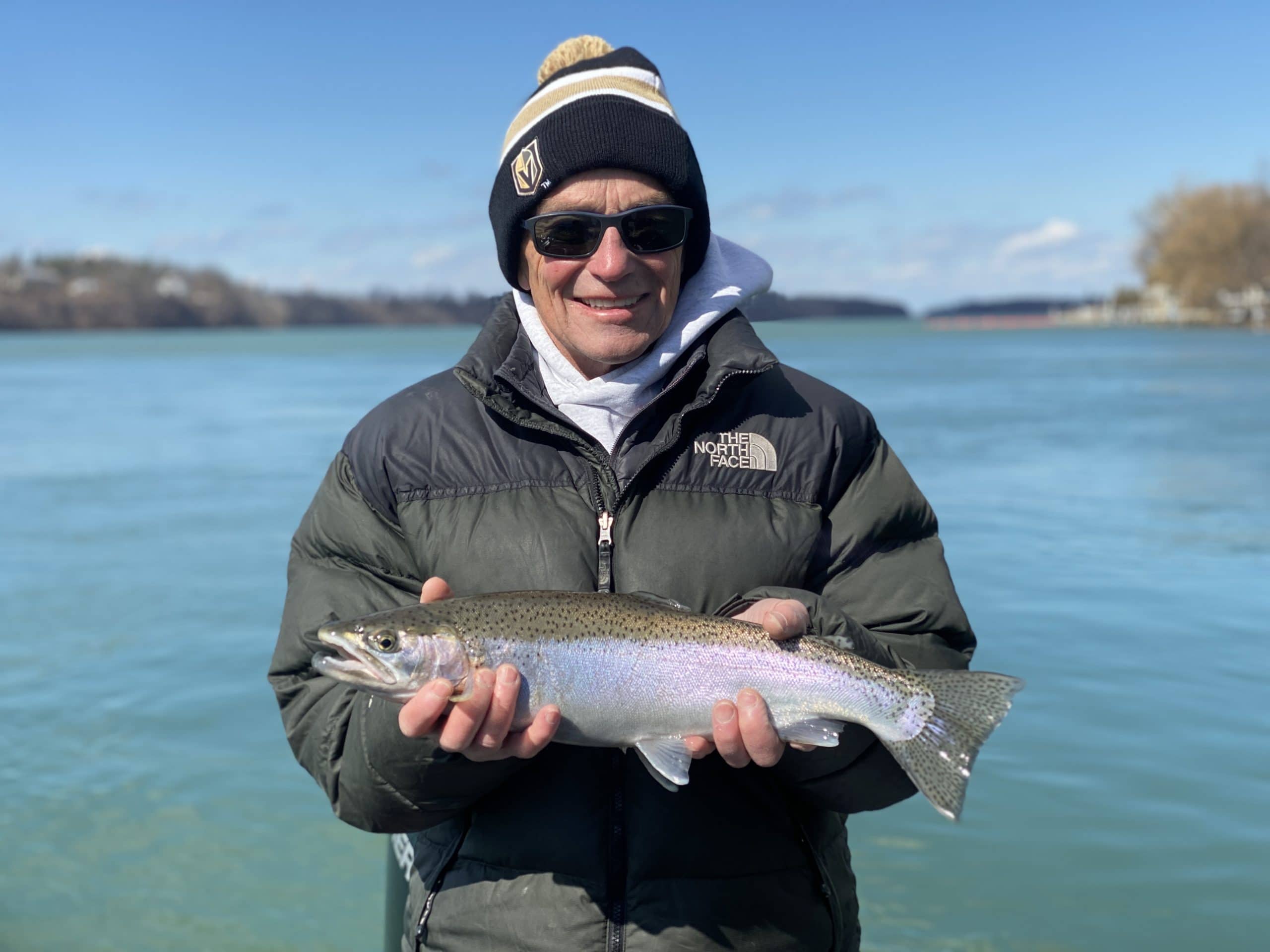 Looking Forward (15-21 Mar)
The forecast for next week is looking chaotic. Some big wind from a couple directions, a couple cooldowns, a couple of big warm ups, a little precipitation. It's going to be a day to day call about getting on the water but if the current forecast holds, if one was so inclined, one could fish every day. As per usual, we'll maximize every window.
The warmth we received last week along with some of the big wind days made quick work of getting rid of almost all the remaining ice on Lake Erie. At last check, the only ice around was in front of Buffalo, NY (~10% coverage) – held back by the ice boom. Quick note – expect some drama from the captains this year if that boom stays in place too much longer. If they removed the boom now, the small amount of ice being held up would flow downstream and be gone in days. However, I doubt the COE/NYS Power Authority will remove the boom in the next couple weeks. Despite it remaining in place, more melting will occur this upcoming week enabling a welcome increase in water temperatures.
I've mentioned this in our past few "Observations from the Water," but the sense of urgency is starting to creep up so it's worth repeating. Sure, we'll have a few more super cold days. It's also possible we'll see snow again in the next month or so. However, the general trend is increasing warmth and better fishing – daylight savings was today, the first day of spring is next weekend, and robins seem to be arriving by the flock (a good marker spring is near). Many people have recognized this and have booked fishing trips. Demand is high and availability is becoming sparse so if you want to spend some time on the water, book soon! We'll find a spot for you.
Stay healthy my friends – mentally and physically,
Ryan