Days on the Water: 3
Who we fished with: friends, clients
Where we fished:Lake Ontario, Lower Niagara, Upper Niagara, Lake Erie
What we caught: lake trout, smallmouth bass, king salmon
Tactics: spoons, beads, jigs, ned rigs, blade baits
Commentary
Observations from the Water – this Past Week (19-25 April)
This past week was…taxing. Fun when we got out…but off the water time was a little painful. As predicted, there was a little bit of winter, spring, and summer in the mix. However, it felt like winter most of the time. That cold made me realize how easily/quickly I de-acclimated from the winter weather – the same thing goes for the clients we had scheduled for the middle of the week. Instead of putting them through a winter session, we opted to reschedule.
A couple months ago, if I saw temperatures like what we just had in the forecast, I'd be stoked! Even on the coldest of the days this past week, if those occurred in January or February, I wouldn't wear gloves. Fishing through this past week had me layered up with the glomits on. Whatever – the fish didn't care. Water temperatures remained stable…even increased slightly.
The big winds throughout the middle of the week did a good job of stirring up Lake Erie and sending some silt downstream. Prior to this past week, the Niagara was getting pretty darn clear due to a long period of stable weather. Now, it has a perfect, olive color to it – excellent for fishing.
As depicted in the 5Ws above and will see from the pictures below, we've been playing the multispecies game as often as possible. Lake trout have been consistent and are showing up in shallower and shallower water. The numbers of kings showing up on the Lake Ontario Bar are increasing daily. The smallmouth bass bite is on fire. Steelhead are chewing with reckless abandon. Choices…choices…choices.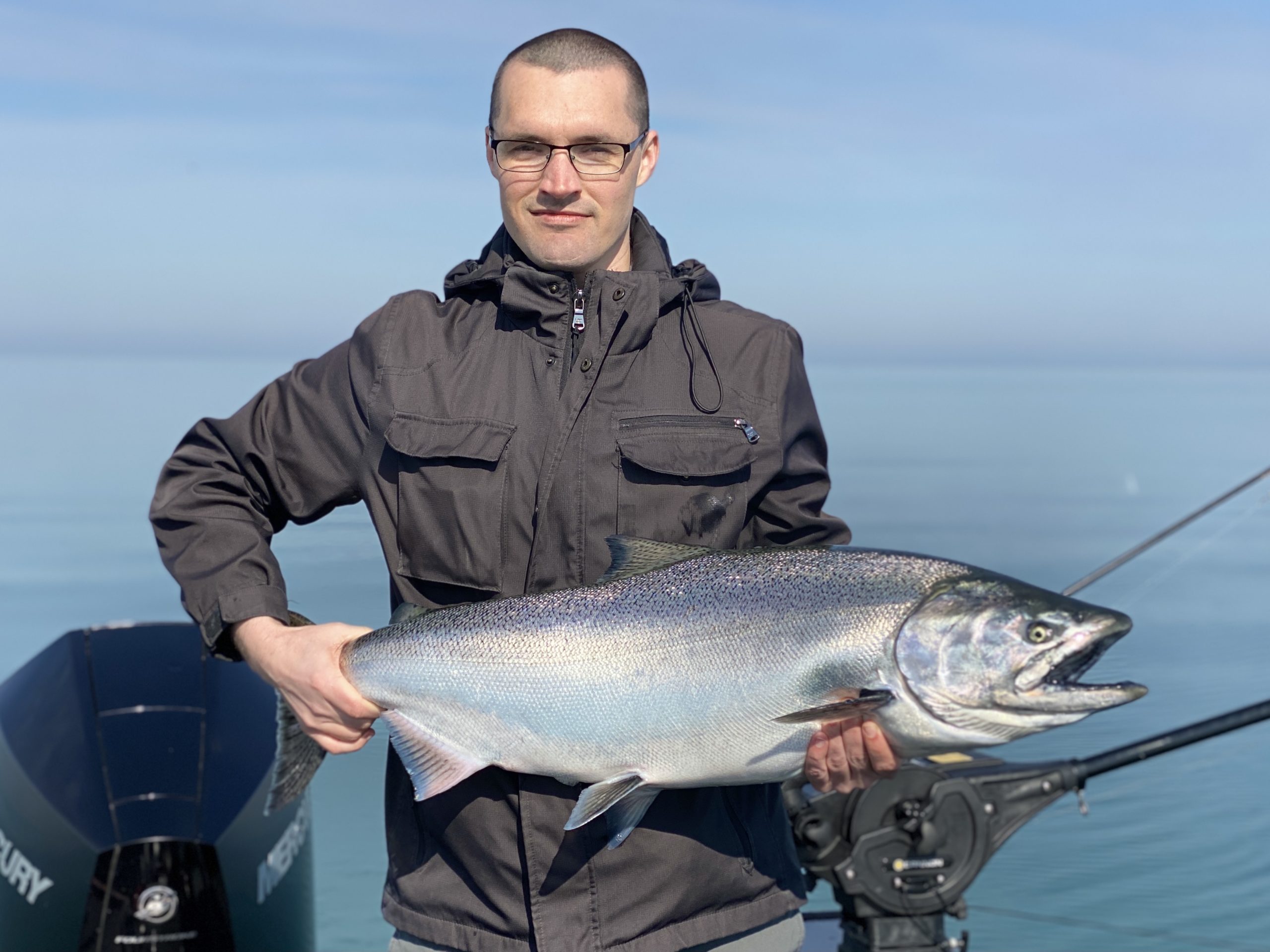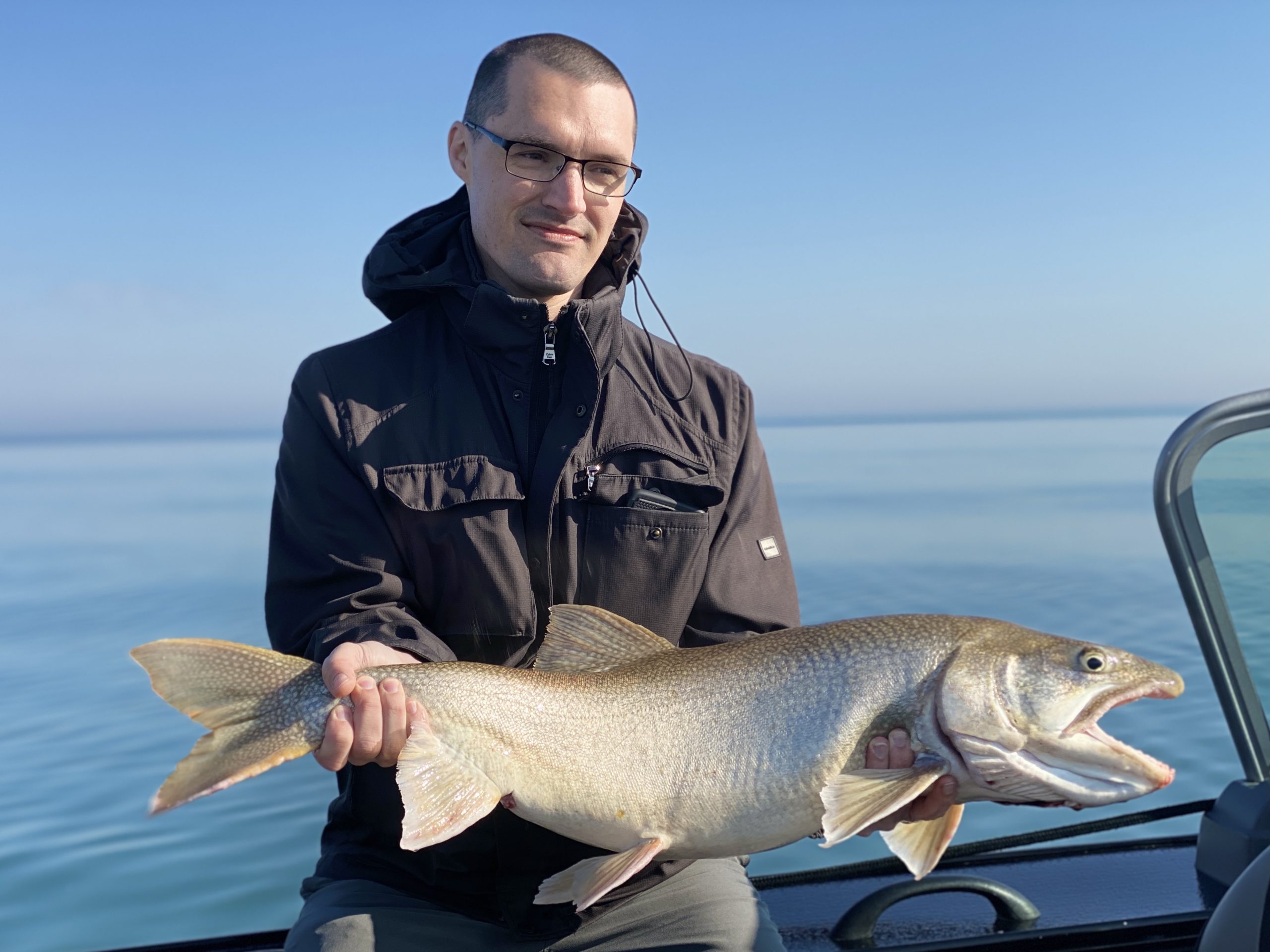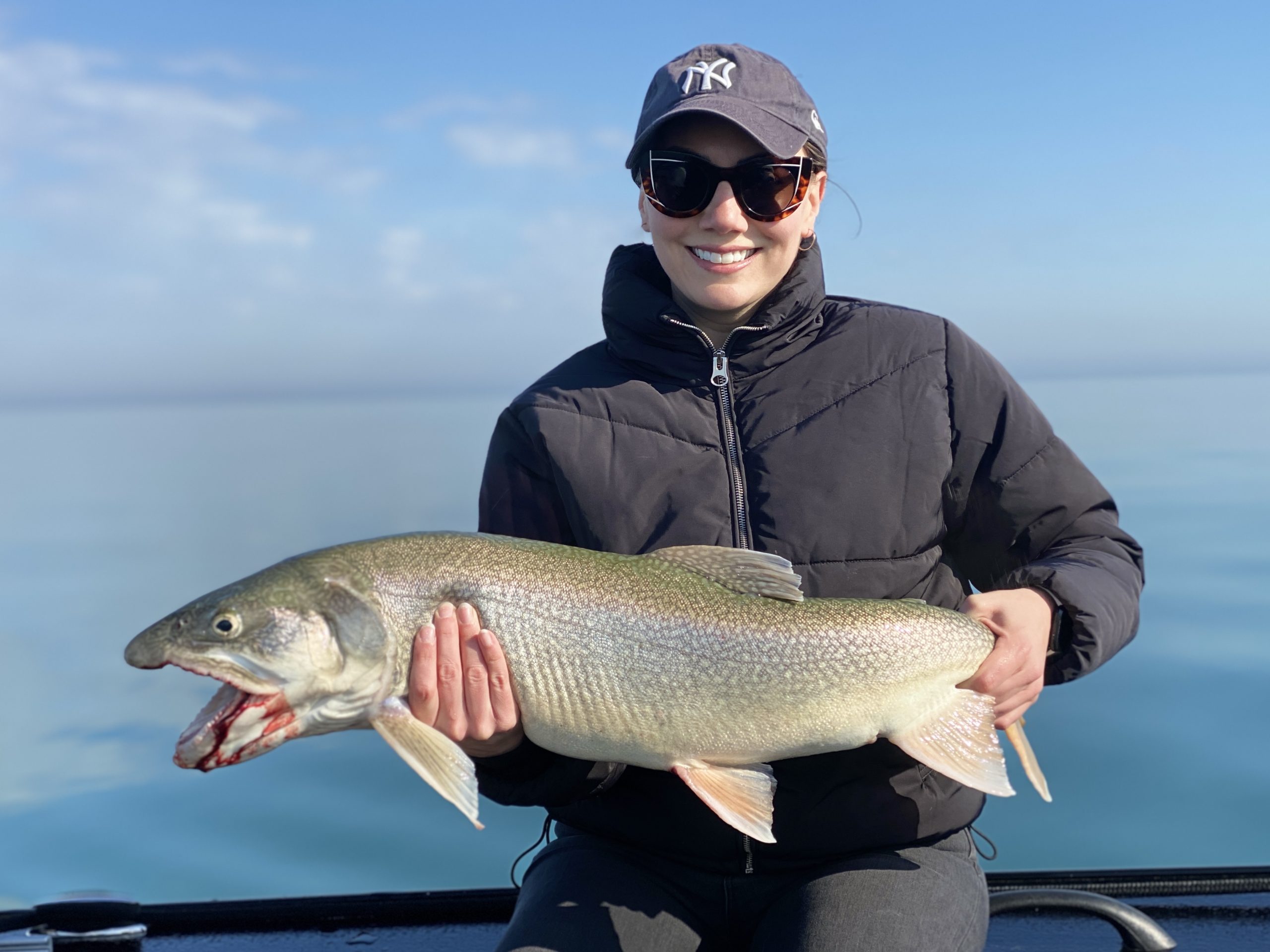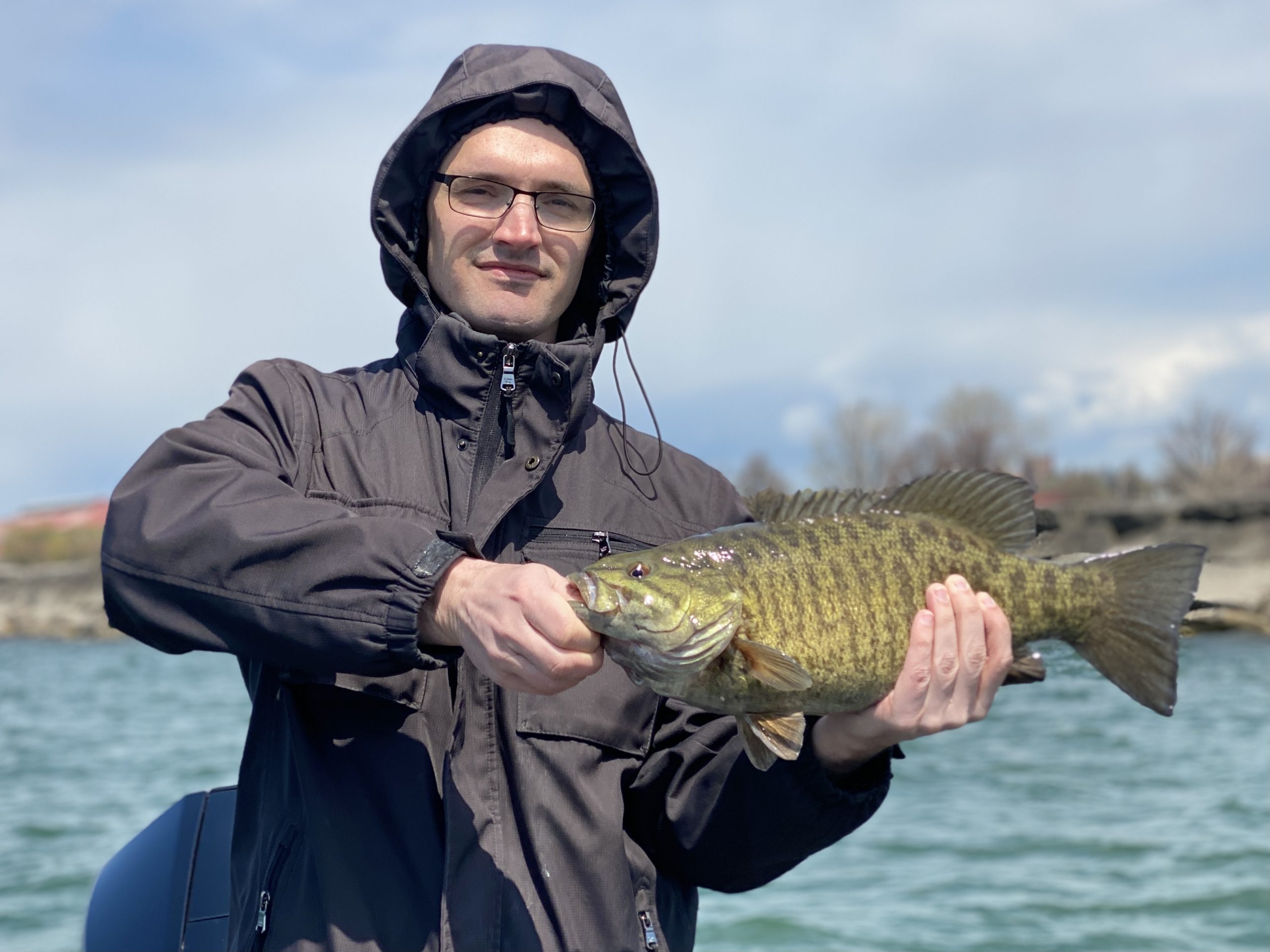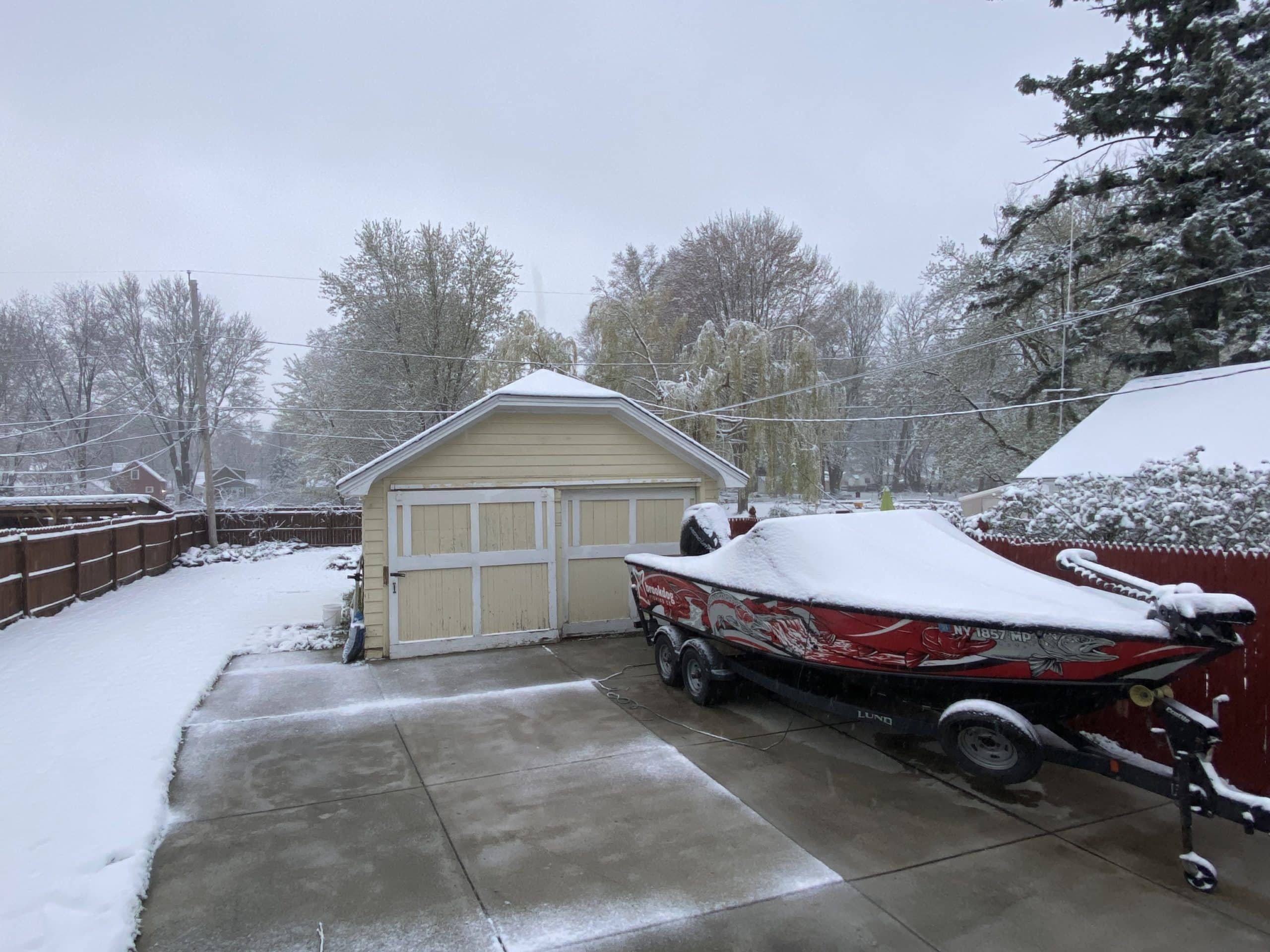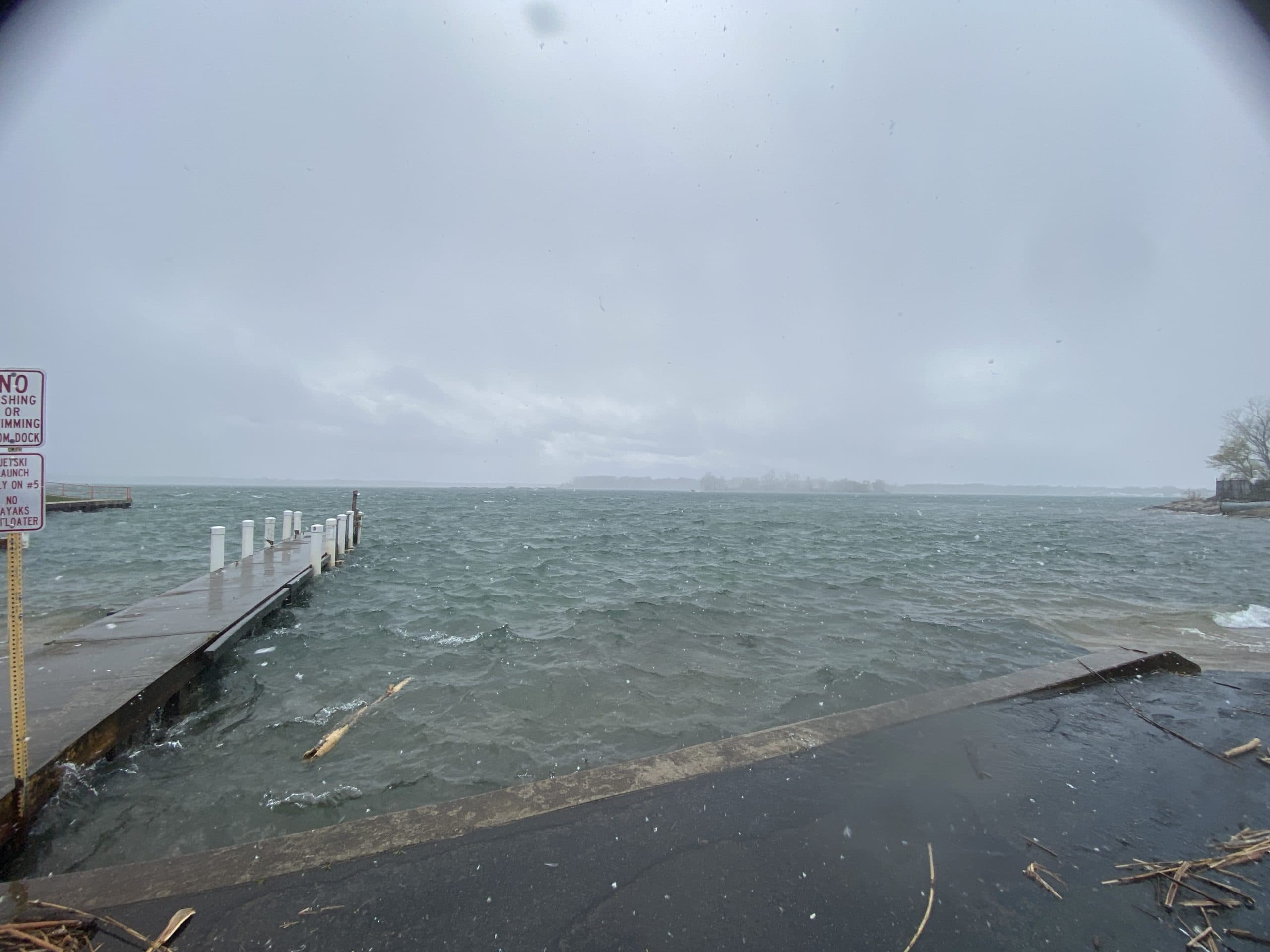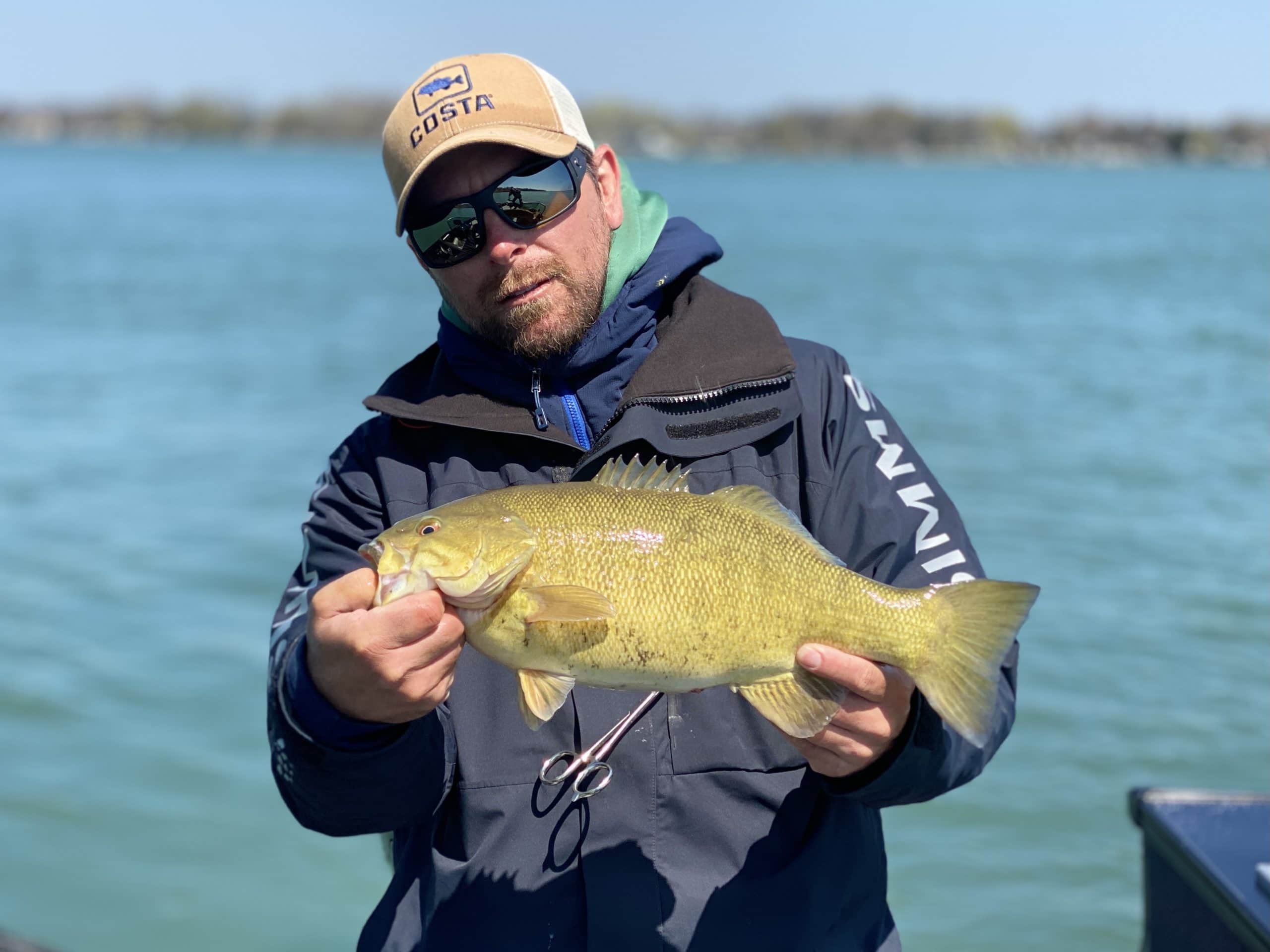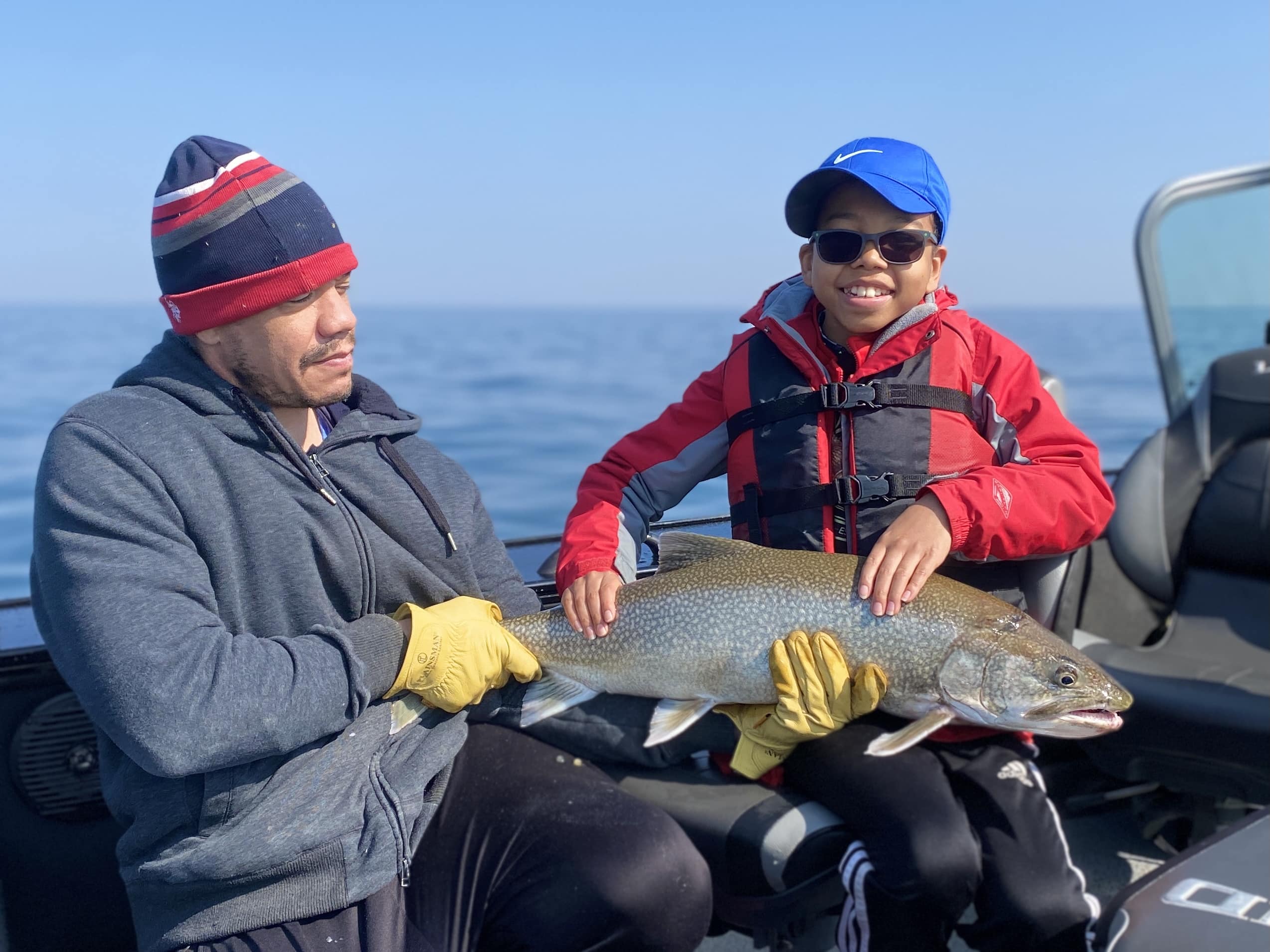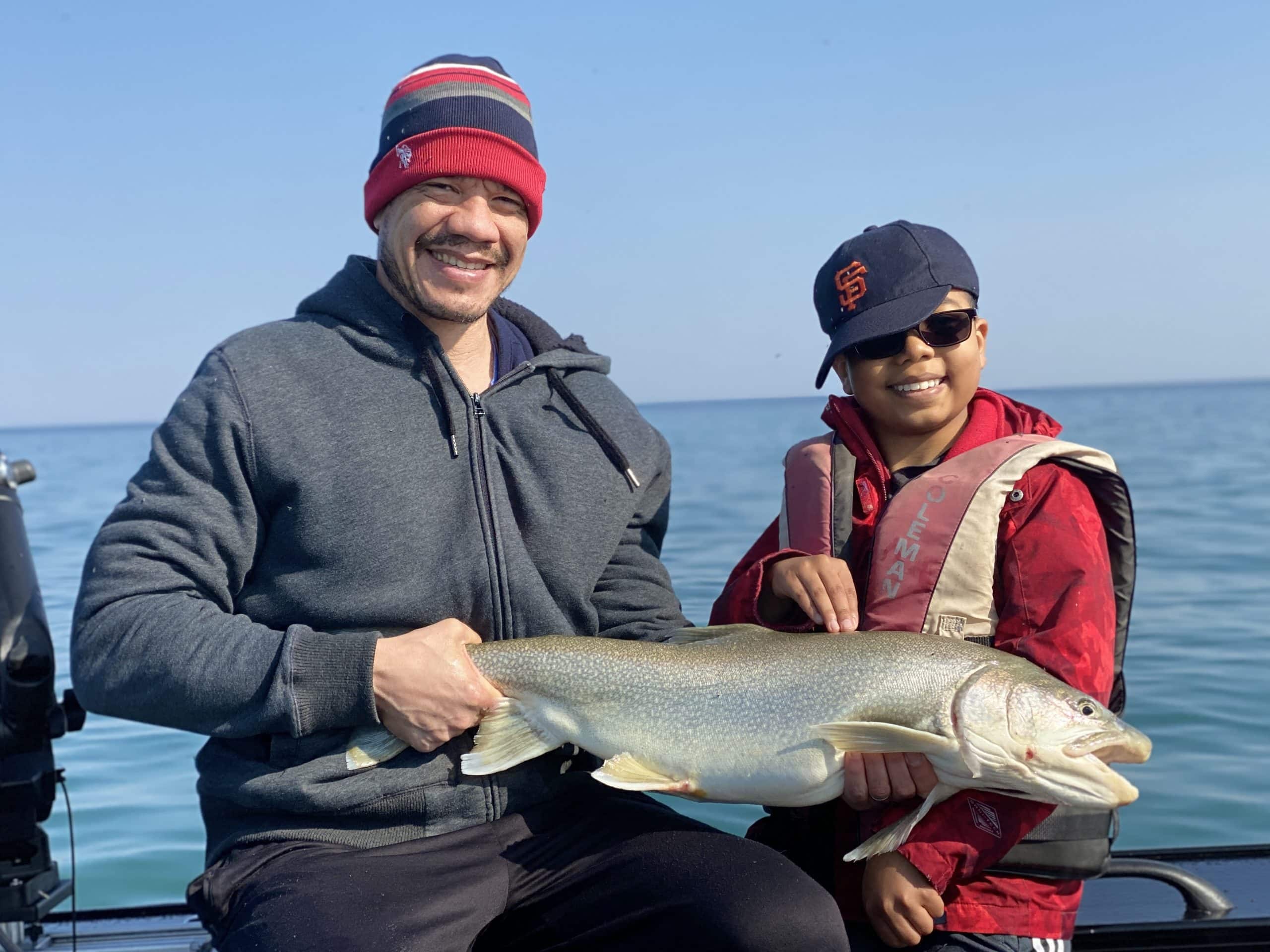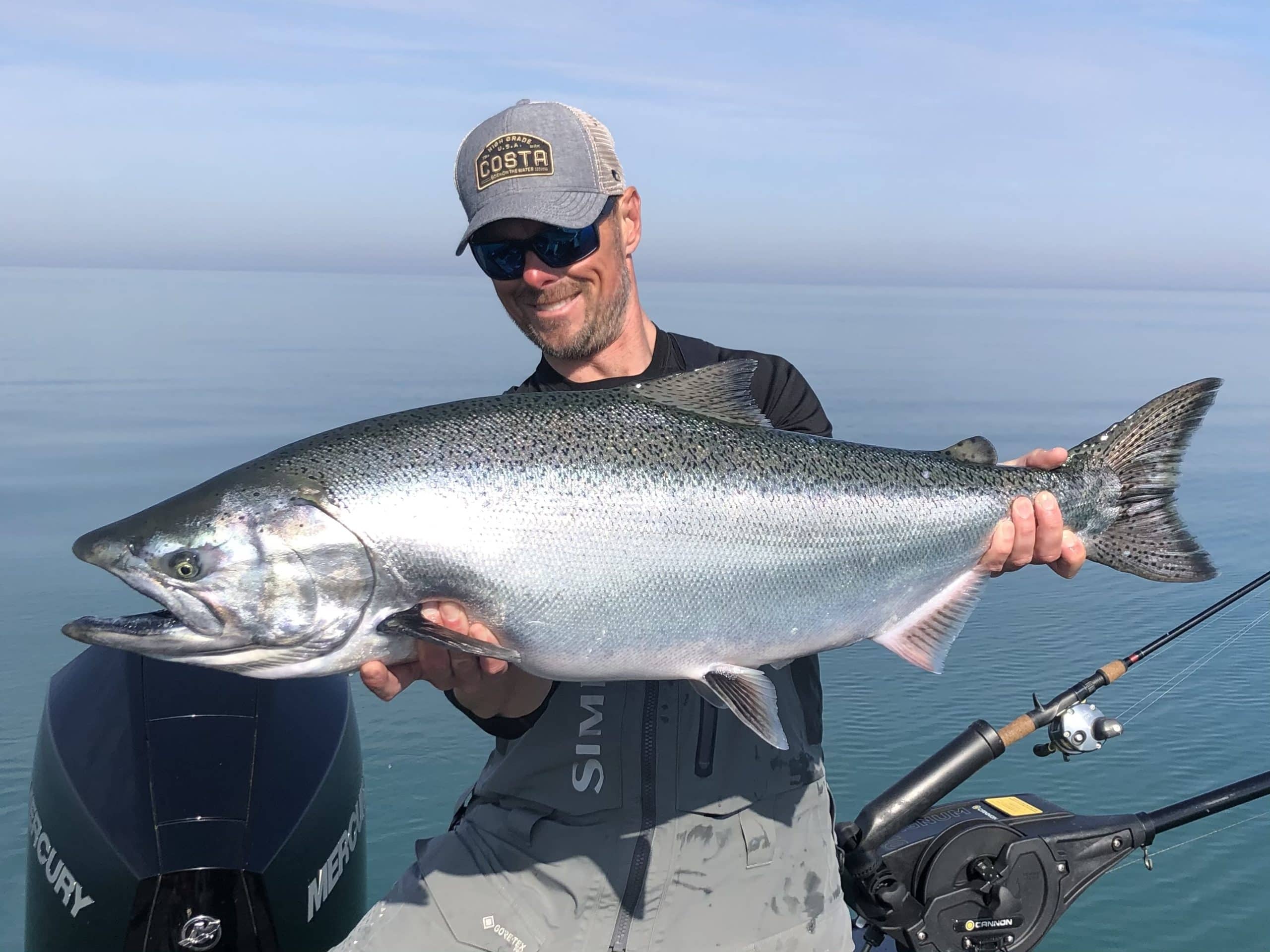 Looking Forward (26-Apr – 2-May)
Next week looks about as perfect as it gets. Sun, variable winds but nothing too crazy, and mild temperatures. We'll be on the water every day.
We hope to see you out there! If you've procrastinated and haven't booked your spring trip yet, DO IT NOW! We have a few dates open for you.
Stay healthy my friends – mentally and physically,
Ryan