Commentary for the Week of 04/25/2022 – 05/01/2022
Strong week!  Although we had another brief reversion to winter, the warming trend continued.  We covered our entire fishery throughout the week with good results.  Although it was slow to arrive, spring fishing is here my friends.  
Tap the icon below to listen to our latest podcast or subscribe wherever you listen to your podcasts.
Daily Conditions Analysis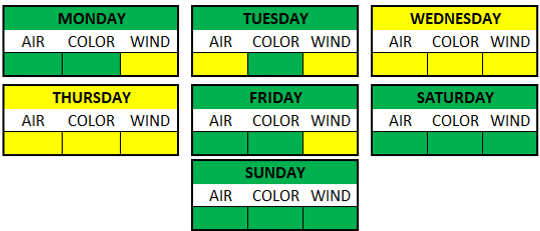 Monday – Gorgeous day.  Lake Ontario was glassy.  Bite came in flurries but we managed to pick up kings and lakers.

Tuesday

– Fished Lake Ontario and the Upper Niagara.  The reversion to the winter began with temps in the upper 30s and low 40s and a WNW wind.  Launched on the Lower Niagara.  Lake O was a bit choppy.  Trolling game was slow out deep so we moved in and fished the bar.  Picked up a king and laker right away.  Took the boat out and moved to the Upper Niagara.  Did awesome on bass.  To be clear – those clients were bass anglers and wanted to try a little something different before going bassing.  That's why we left Ontario so quickly after that action.
Wednesday – Sporadic rain.  Frigid temperatures.  NE winds.  Sub optimal to say the least.  Fished the Upper Niagara.  Bite was slowish but we managed some biggies in nearly every spot.
Thursday – Huge NW winds.  Lake Ontario got massive.  It's a tough wind for just about everywhere around here except for some of the sheltered areas in the river.  Opted to reschedule.

Friday

– Fished the Upper Niagara.  Conditions were perfect but the bite was slow.  Boated a few biggies and fish out of nearly every spot.  Not sure what happened.  Had good anglers.

Saturday

– Fished Lake Ontario.  Conditions were perfect – light and variable winds – sunny – boats could spread out.  Bite was excellent for kings and lakers.  Boated some NICE kings.  Divers and riggers fished well throughout the water column.  Felt like you could do nothing wrong.
Sunday – only a little bit of drizzle. Slight east winds on Lake Erie and the upper Niagara. We fished both and caught a lot of biggies.
Seasonal Assessment/General Observations
Spring insanity is in full swing.  Catching kings, rod-in-hand on the bar is a blast.  It's also awesome to get on a good bite trolling – especially when doubles happen or big kings run through your spread.  Spring kings is in full swing…cheese – I know but it's good times when you hit it right.
I'm a little apprehensive about commenting too much about the smallmouth bass bite.  I've only fished Lake Erie twice this year so it's difficult for me to provide an accurate picture of what's going on out there.  I'm sure they're getting shallower by the day – moving into creeks or their spawning flats.
My outings on the Upper Niagara haven't been consistent.  However, I've only fished the Upper Niagara with clients a half dozen times this season.  I've had a couple of awesome days and others that were just so so.  The fish are moving around a lot.  I've been finding them in solid numbers in little pockets throughout the day.  In other words, they aren't set up in their pre-spawn lies just yet – more like just passing through.  Seems like the migration is happening slowly this year.  I'm optimistic the best days are yet to come.
Side note – I don't fish Lake Erie much this time of year.  It's not that I'm against it but I have other preferences.  This mid April – late May window is the only time of the year the smallmouth bass bite is on fire in the Upper Niagara.  Don't get me wrong, the fall bite on the Upper Niagara (and the lower for that matter) is amazing too – but only in a couple zones.  This window we're in now, the entire Upper Niagara is in play.  In other words, I want to fish it while I can.  I also want to experience spring kings as often as possible…decisions, decisions.  Lake Erie is low on the priority list right now.  No worries – that's the only place I'll be fishing from June – October so Lake Erie will gets due soon enough.
Looking Forward to the Week of 05/02/2022 – 05/08/2022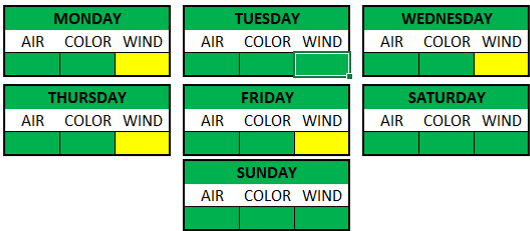 Fishing Conditions Looking Forward
This upcoming week is looking OK.  There will be some problematic winds spread throughout but nothing so big that would prevent us from fishing – we'd fish sheltered zones when the winds get big – remember the wind rules I described in this report – Buffalo NY Fishing Report for April 10, 2022 – Brookdog Fishing.  It also looks like we'll have a couple wet days in the mix.  No matter – the fish are wet already and they can't feel a cold wind.  We'll dress for it and fish on. 
We're booked daily this upcoming week – mostly bass with a little bit of Lake O action in the mix when the weather looks right.  Looking foward to it! 
Stay healthy my friends – mentally and physically,
Ryan
Tap any image below to swipe through the gallery