Days on the Water
: 6
Who we fished with
: friends, clients
Where we fished
:
Lake Ontario, Lower Niagara, Upper Niagara, Lake Erie
What we caught
:
lake trout, smallmouth bass, king salmon, steelhead, northern pike (bycatch)
Tactics
: spoons, beads, jigs, ned rigs, blade baits
Commentary
Observations from the Water – this Past Week (26-Apr – 2-May)
The forecast was difficult to trust this past week. It always changes but there were some huge swings where things didn't turn out as predicted – from cloud cover, to wind direction and speed, to temperature, to precipitation. Whatever, the only thing us captains can do is make a judgment call, be transparent with our clients, and hope for the best.
Very often, I hear people say that meteorologists are the only profession where one can consistently be wrong and not get fired. I haven't bothered to look this up, but I think it's dying profession – sensors, data processors, and apps do all the work. Like much else in the modern world, big tech reigns in this space. So, I'm guessing the "weatherman" of old is more of a talking head than someone making a scientific assessment. Besides, how many people actually watch someone tell them what the weather is going to be nowadays? This isn't a knock – just an observation – but I'm betting the baby boomers are keeping that profession alive as they are the majority that consume local news via watching it on TV. "It's a generational thing," is the feedback I'm sure to receive from a close friend.
Back to this past week – it was chaotic spring weather – lots of wind from every direction, lots of rain, and temperatures from the upper 30s to the lower 60s. After the big rain on Thursday and huge wind on Friday, much of the big water picked up a good stain that led to a little better bite. Big winds throughout the week kept us off the Lake Ontario and Lake Erie for much of the time forcing us (not begrudgingly by any stretch) to stay on the river targeting bass and steelhead.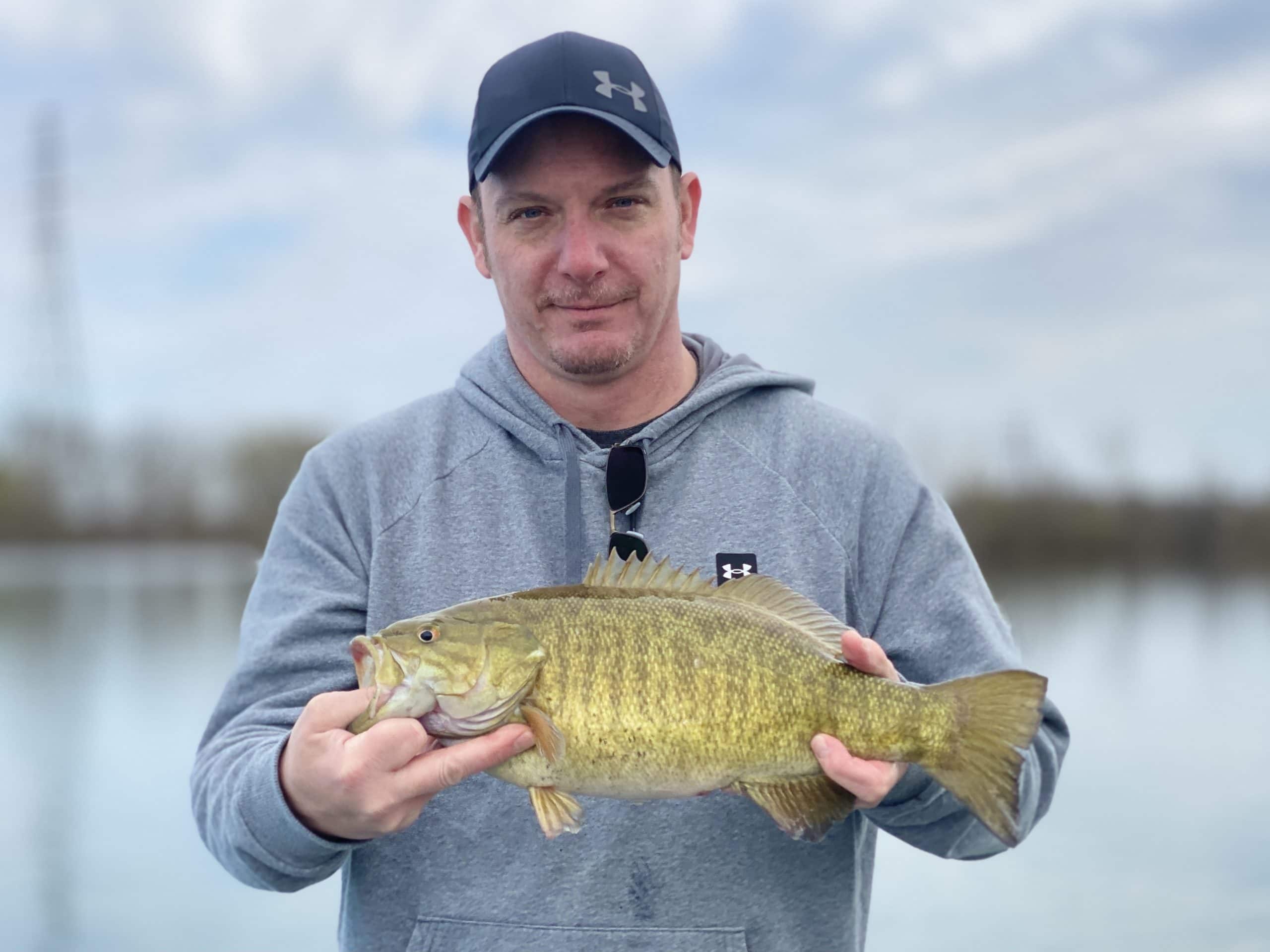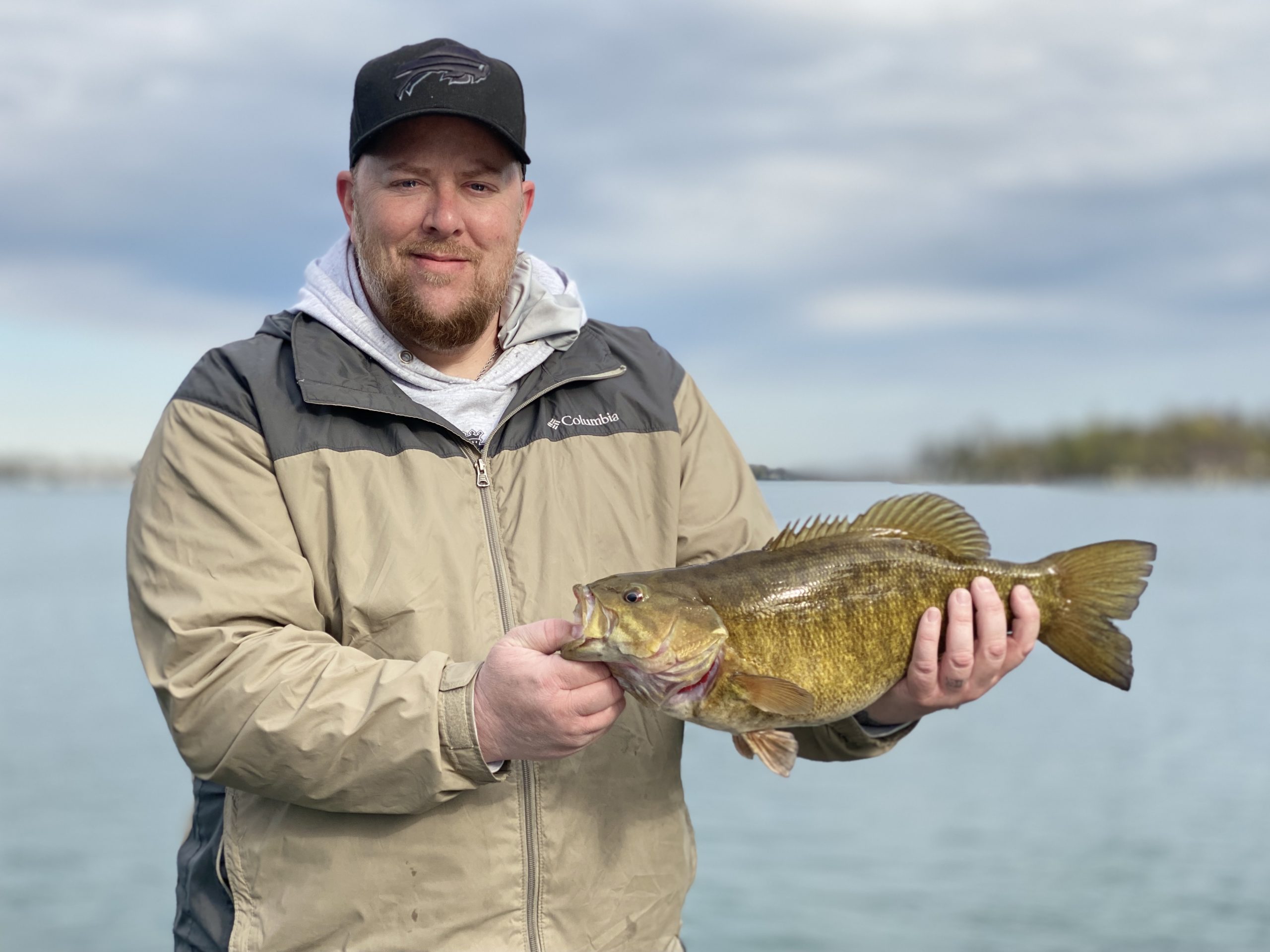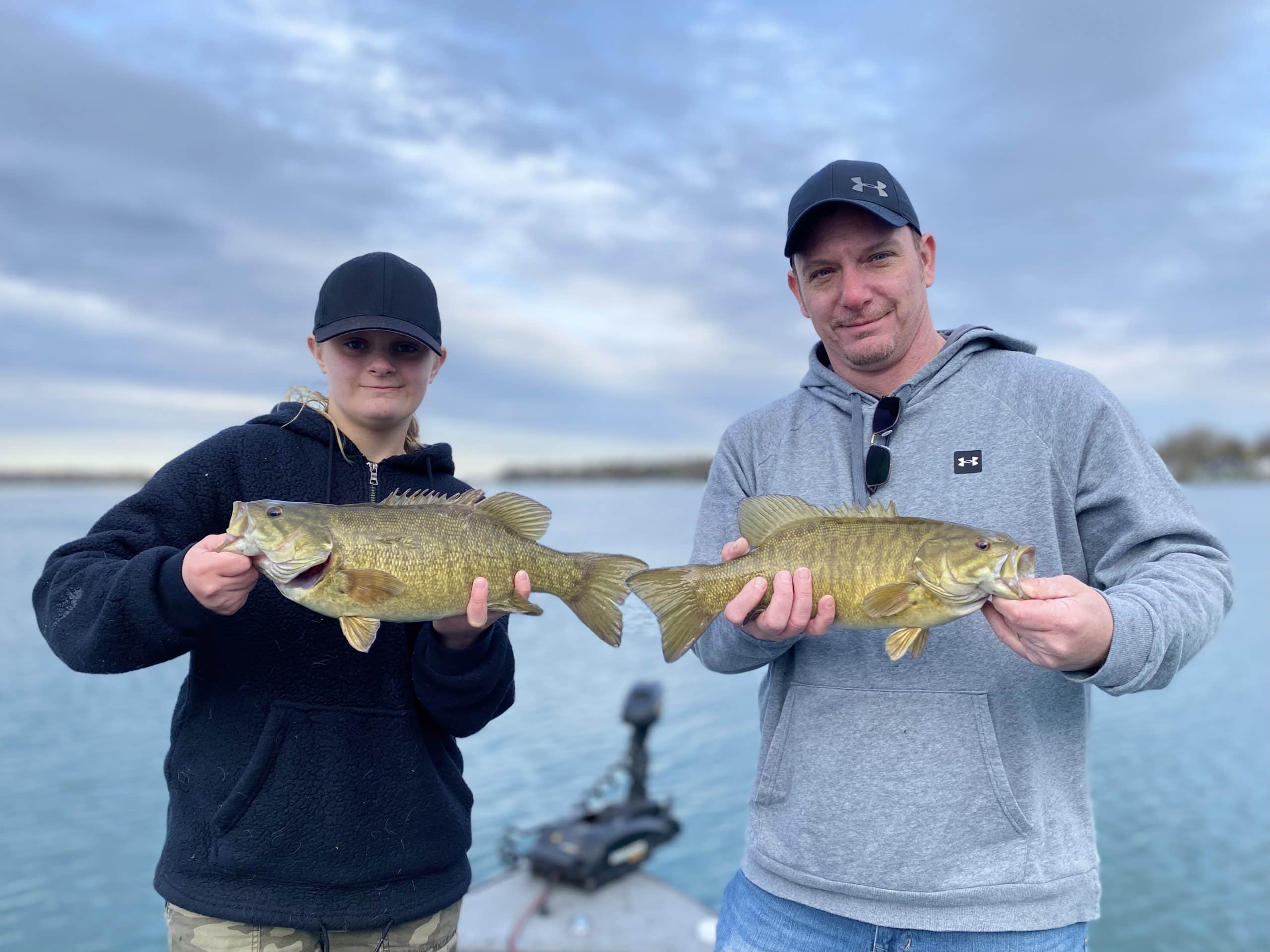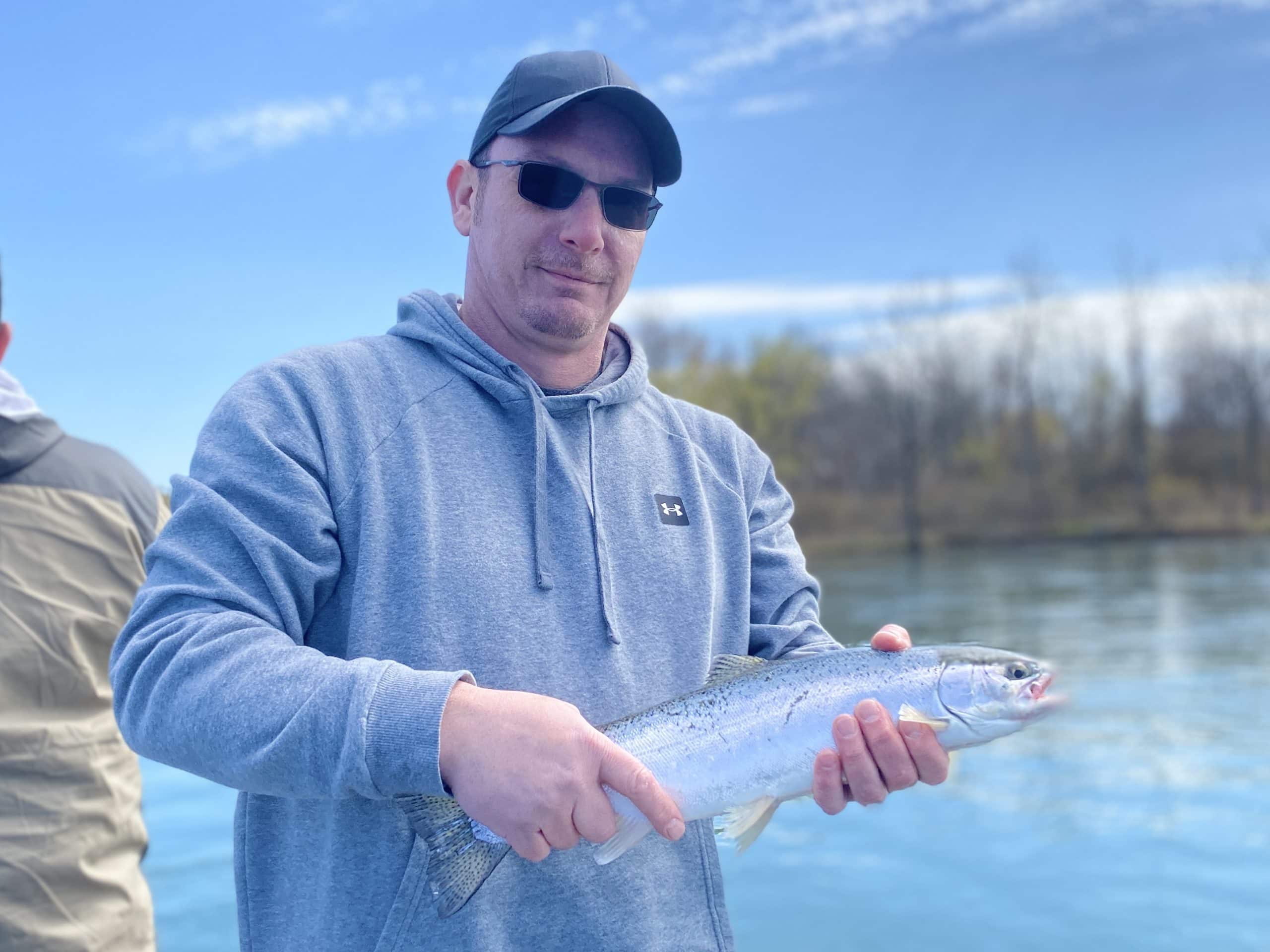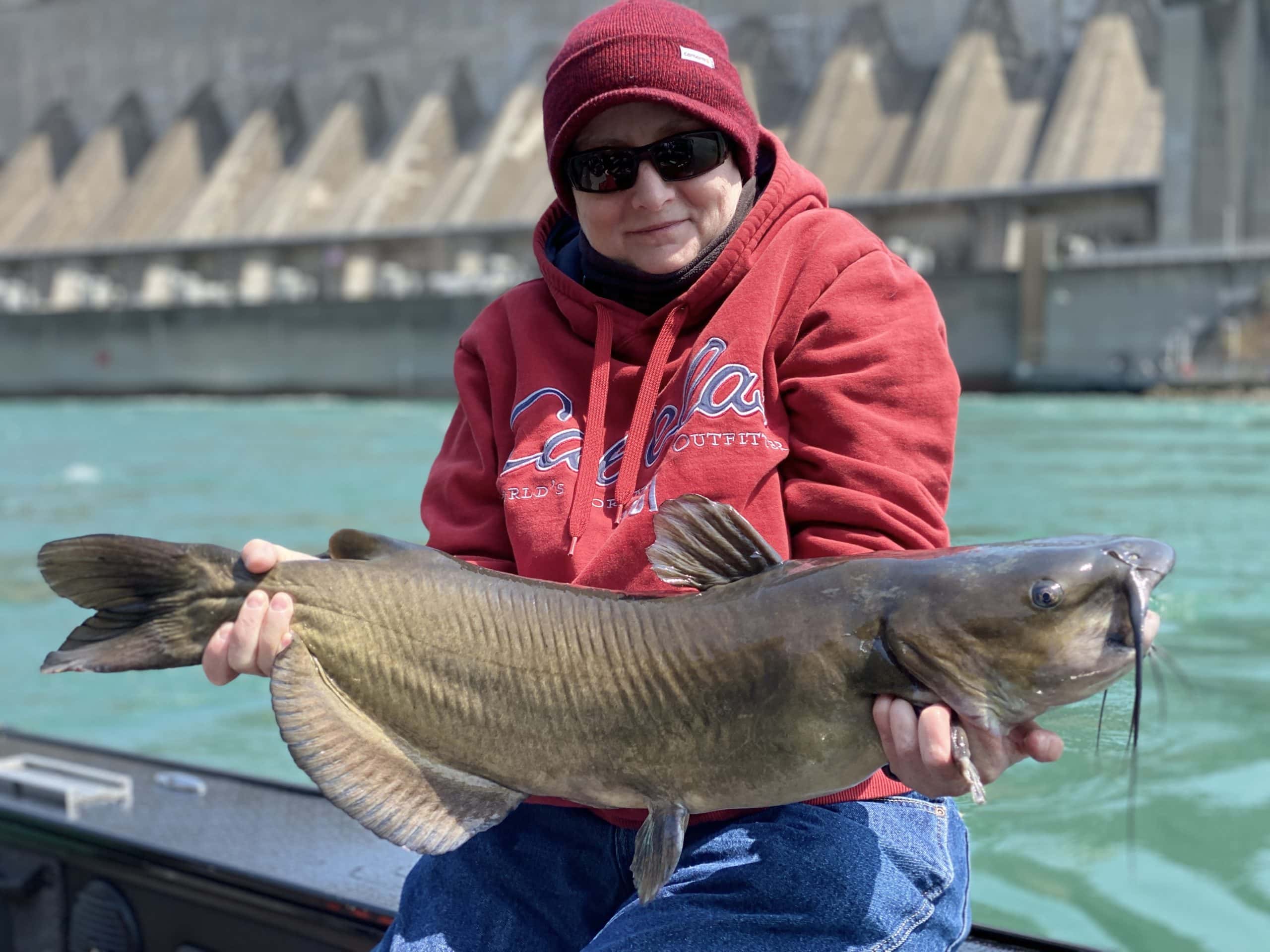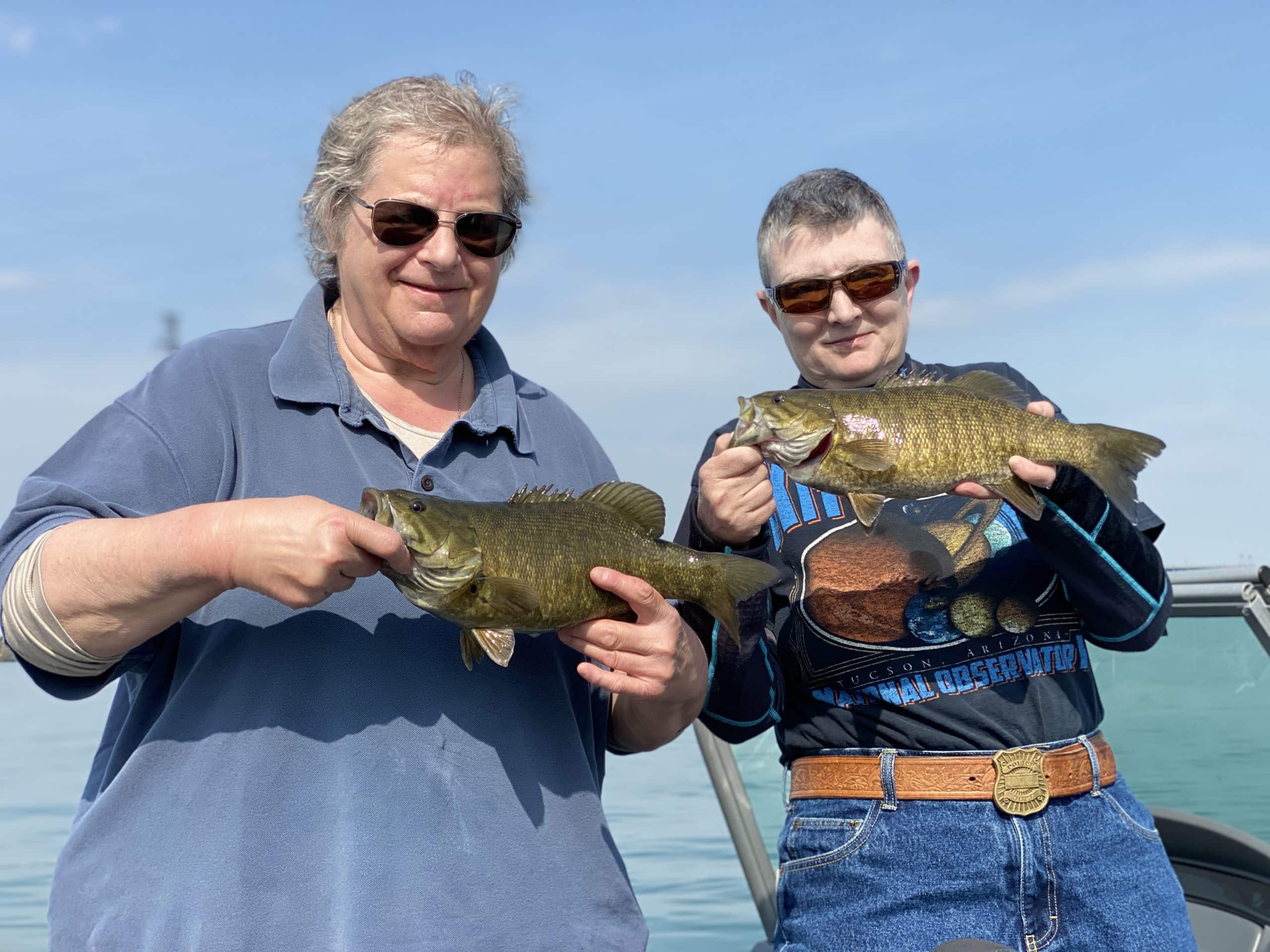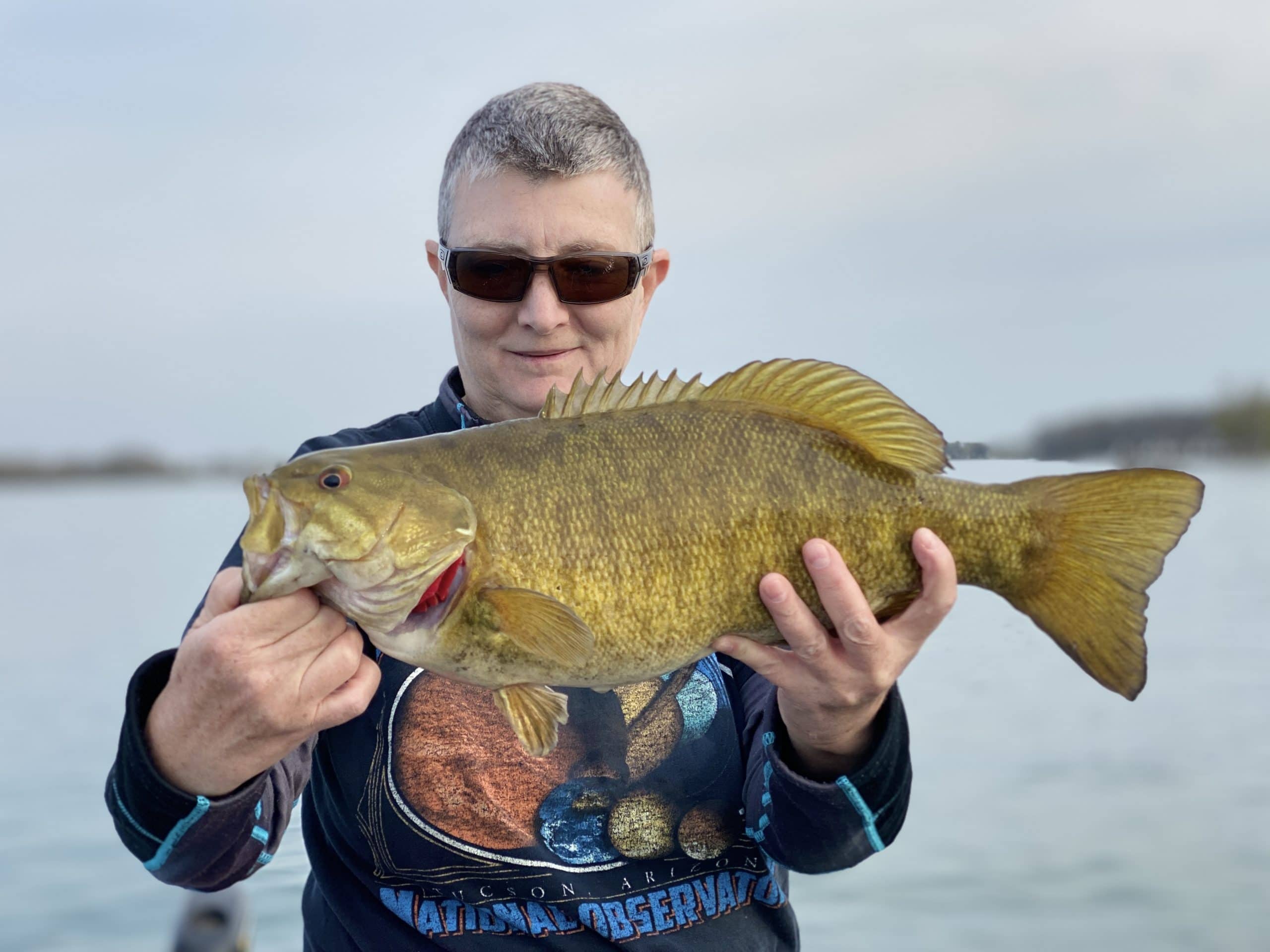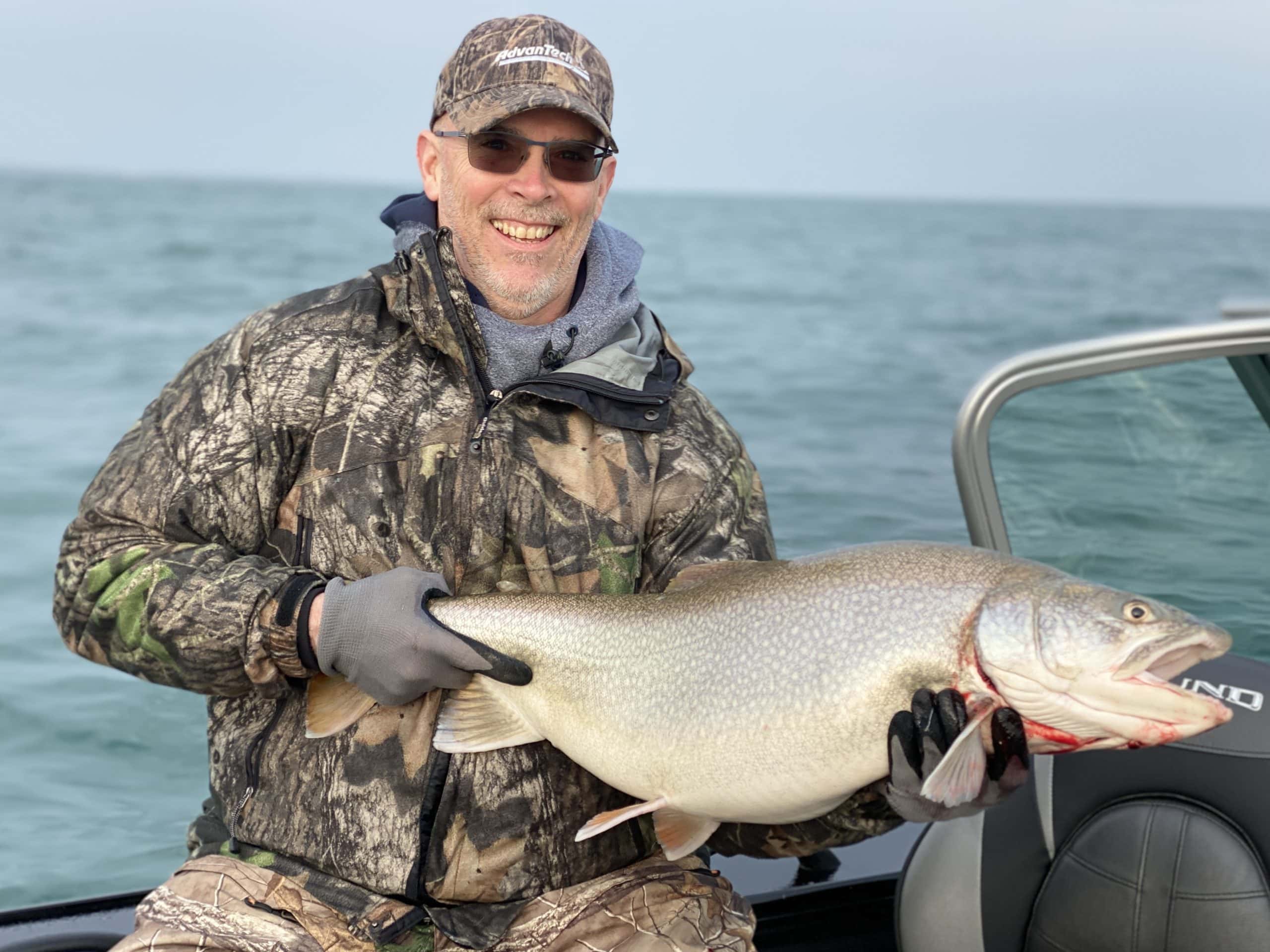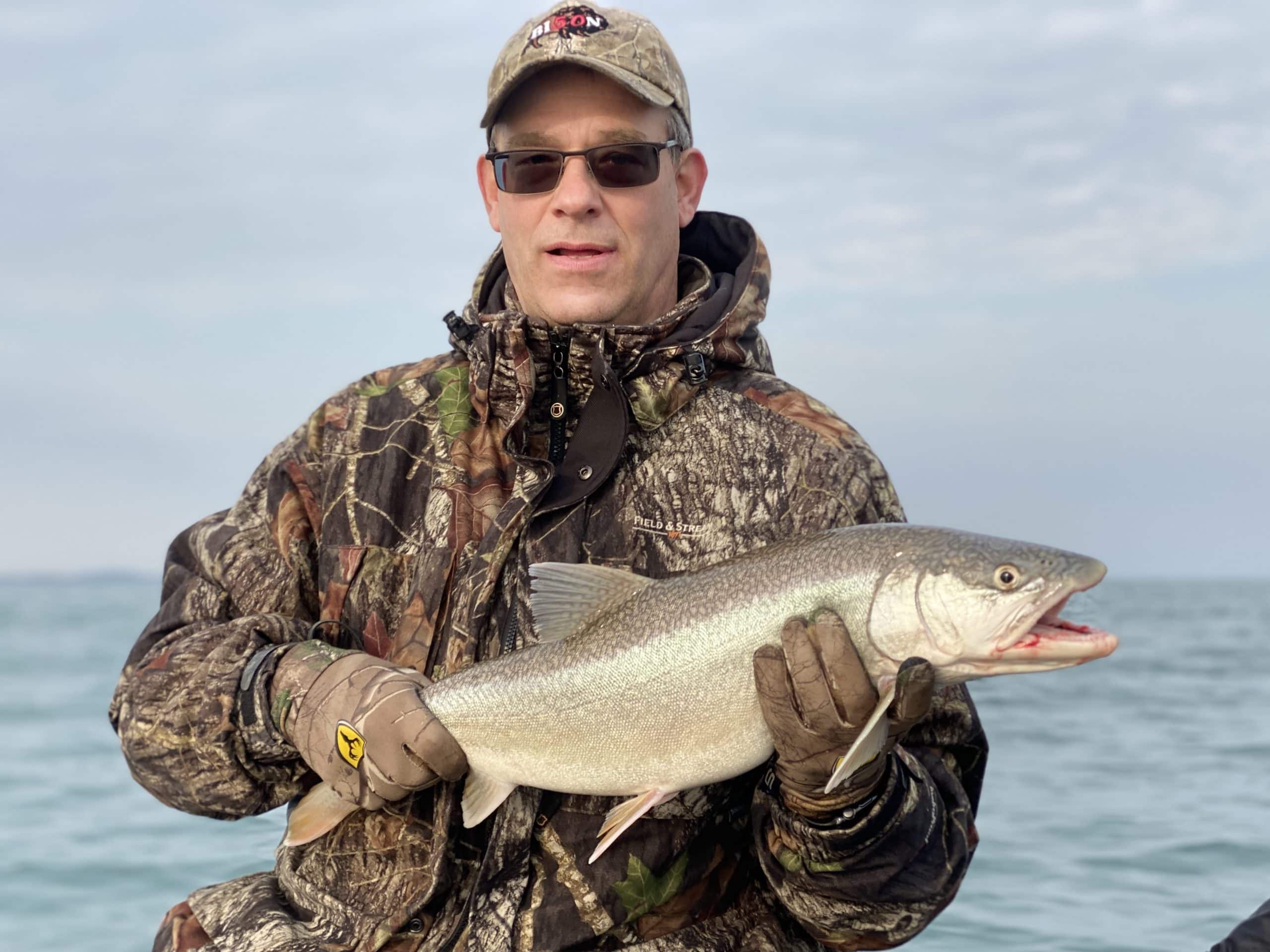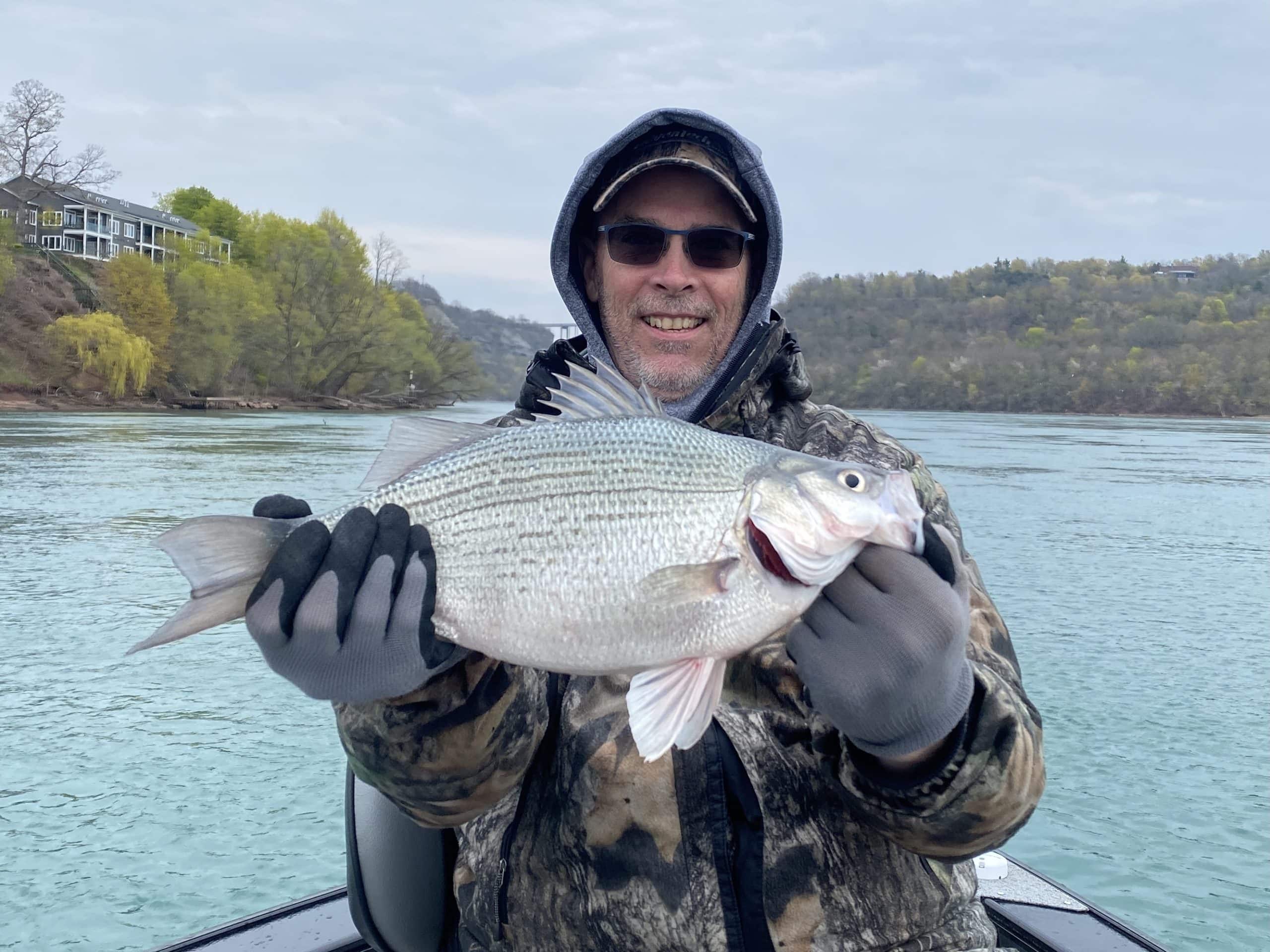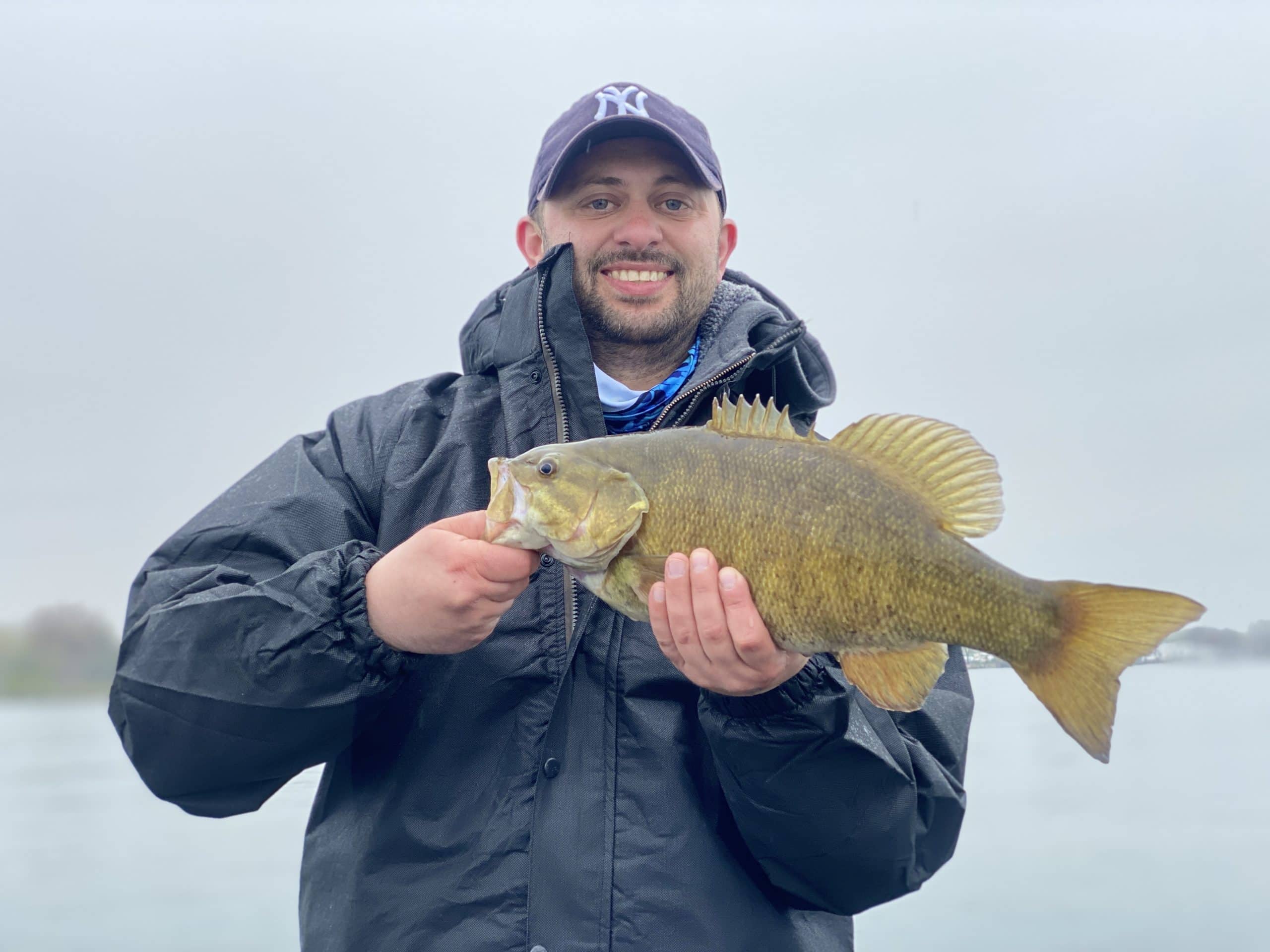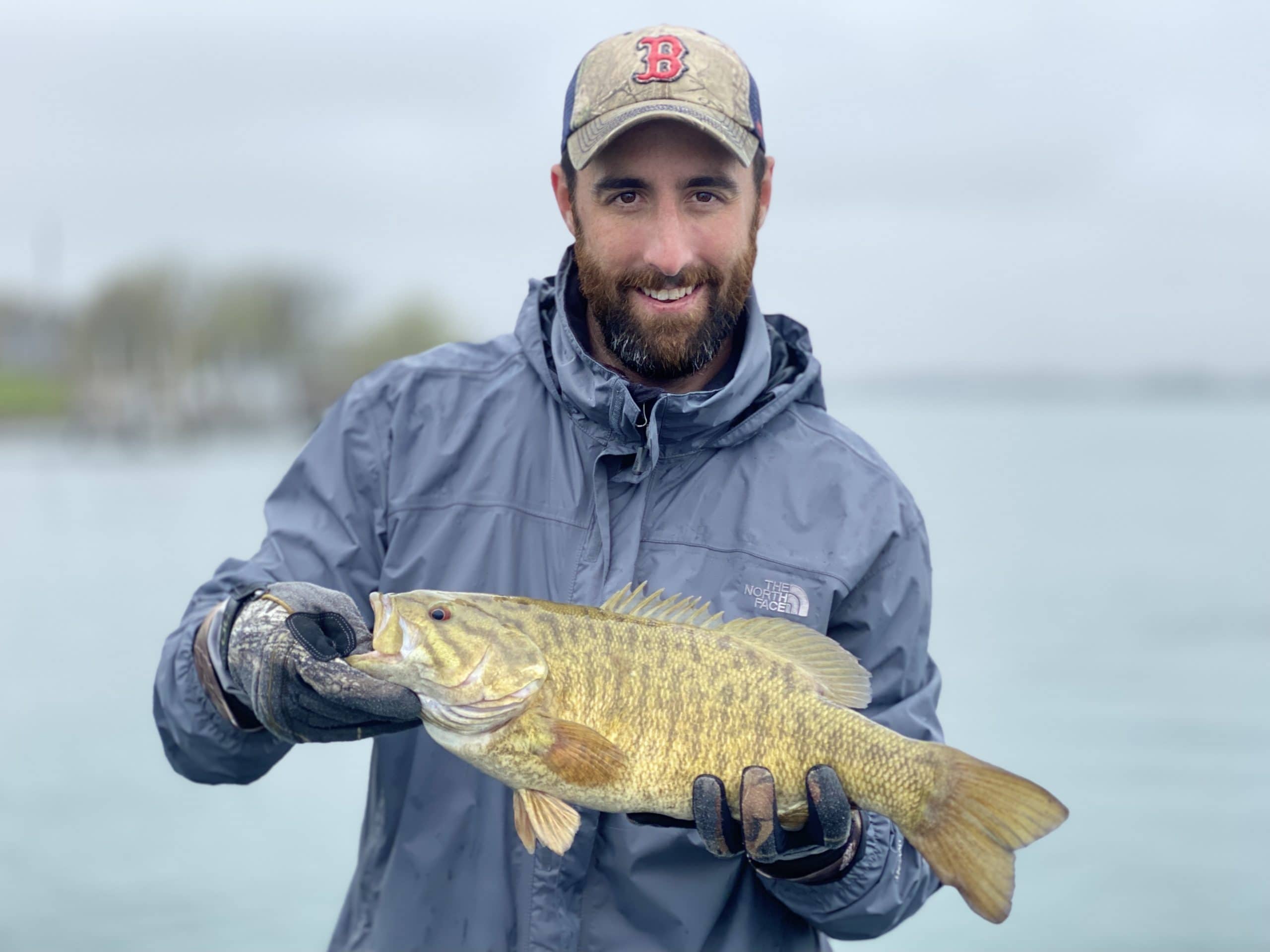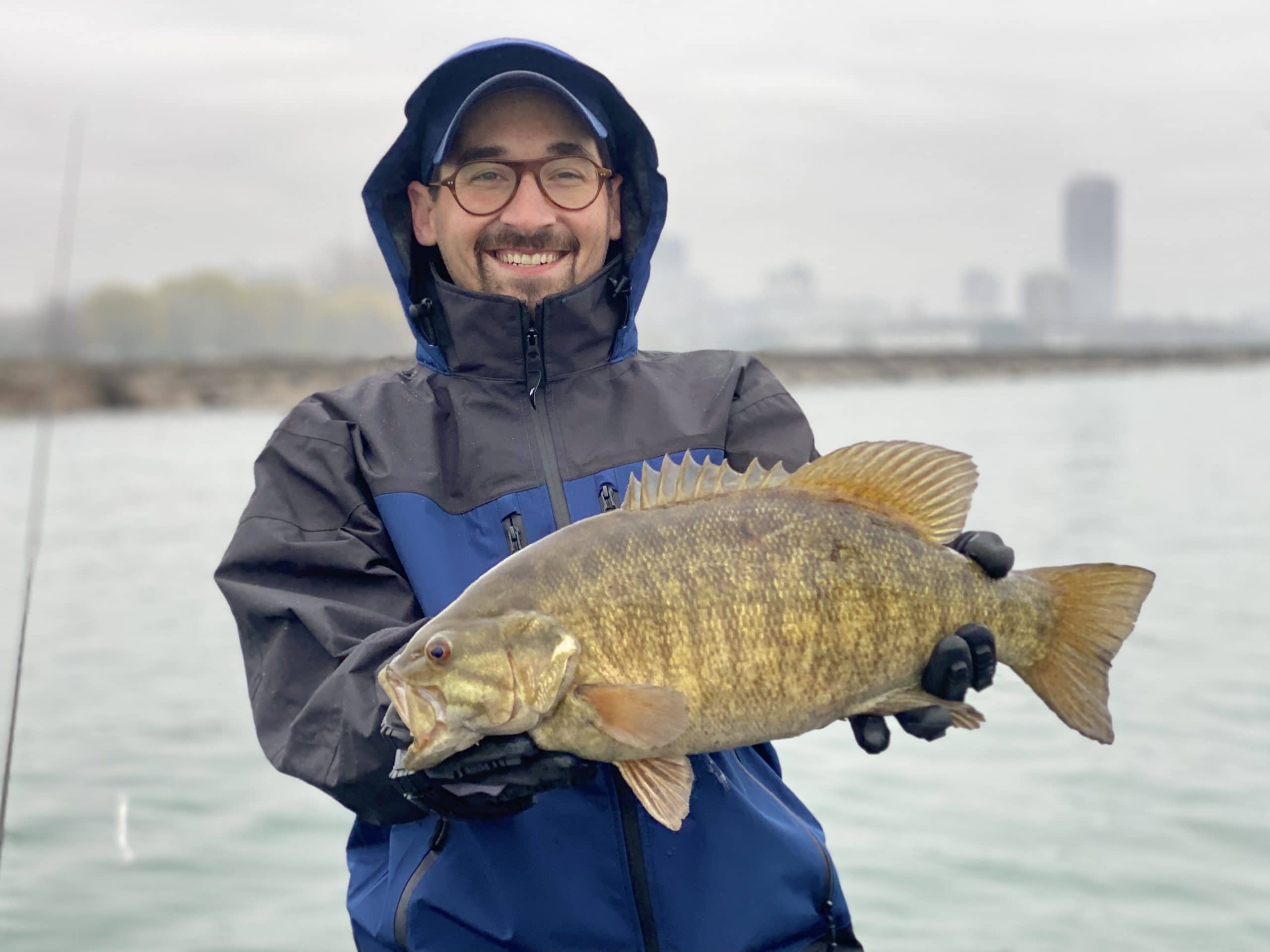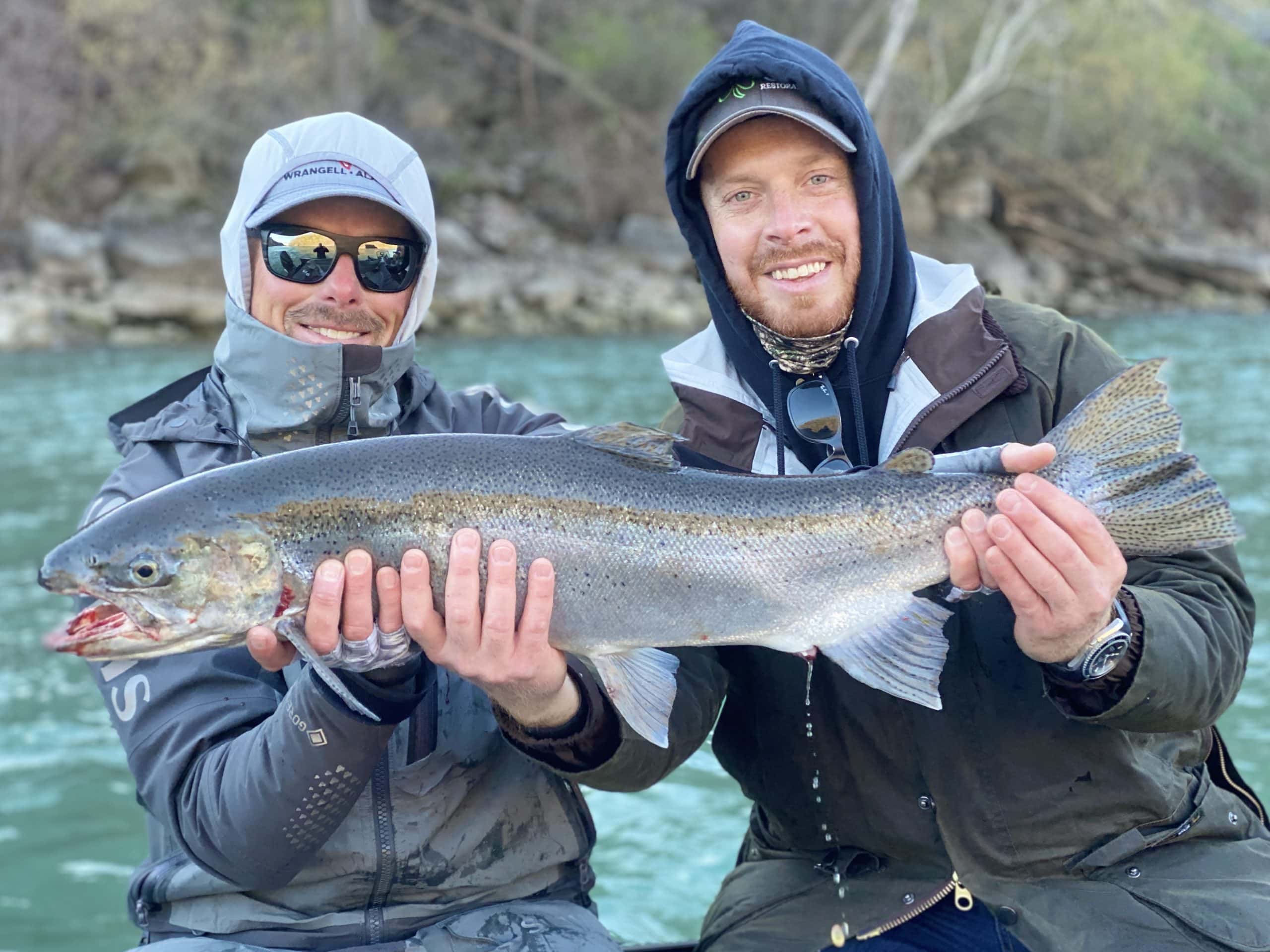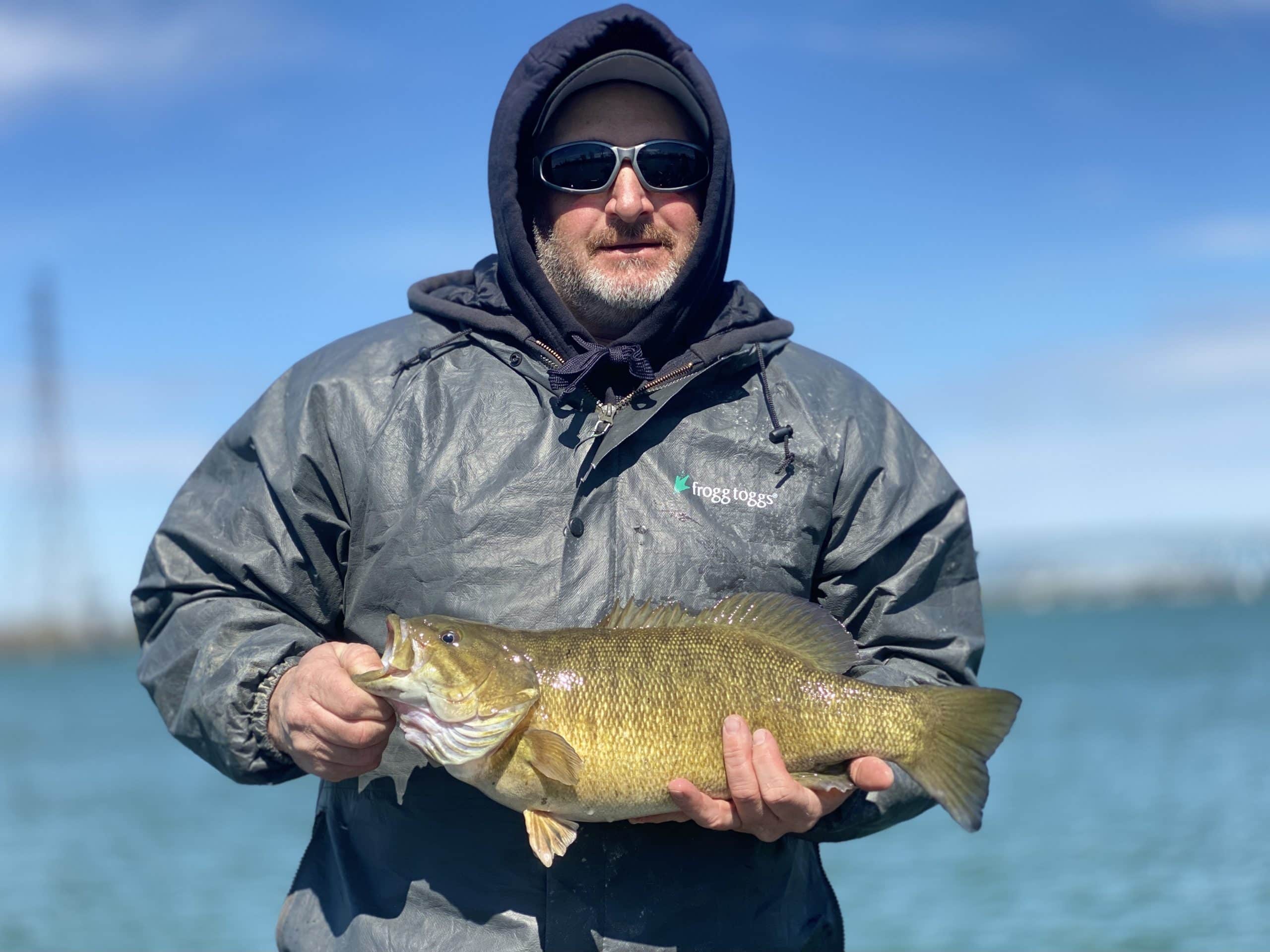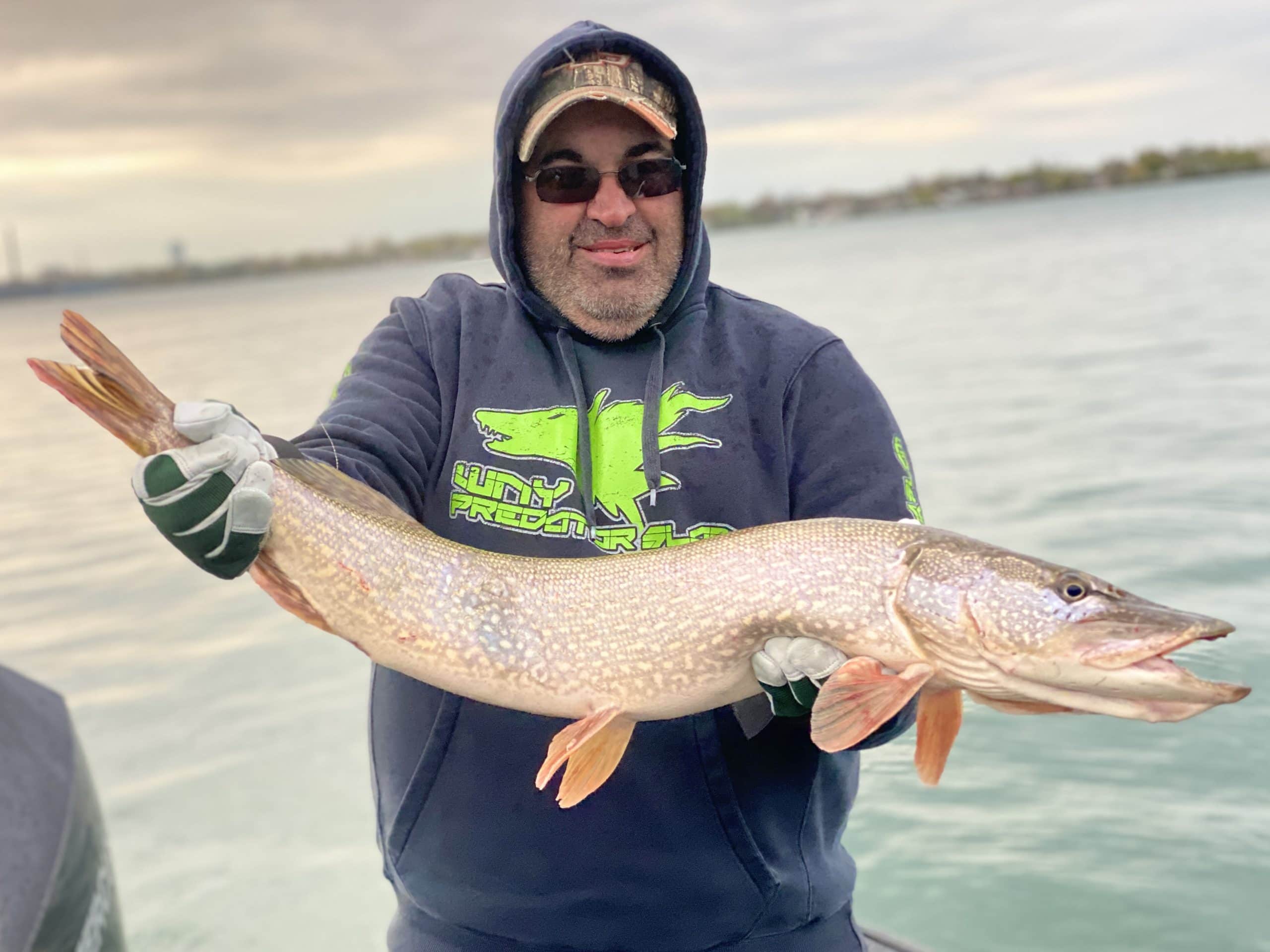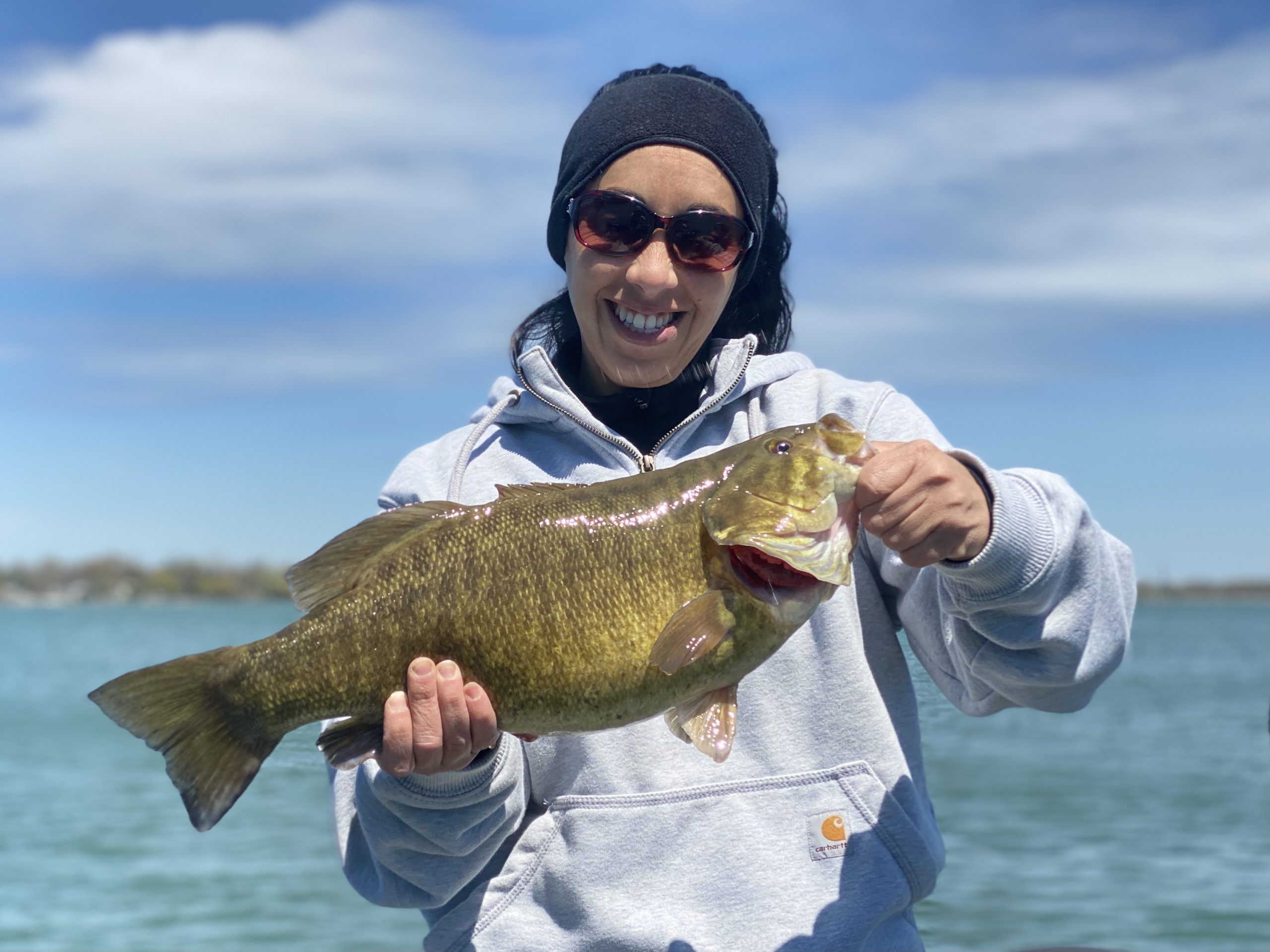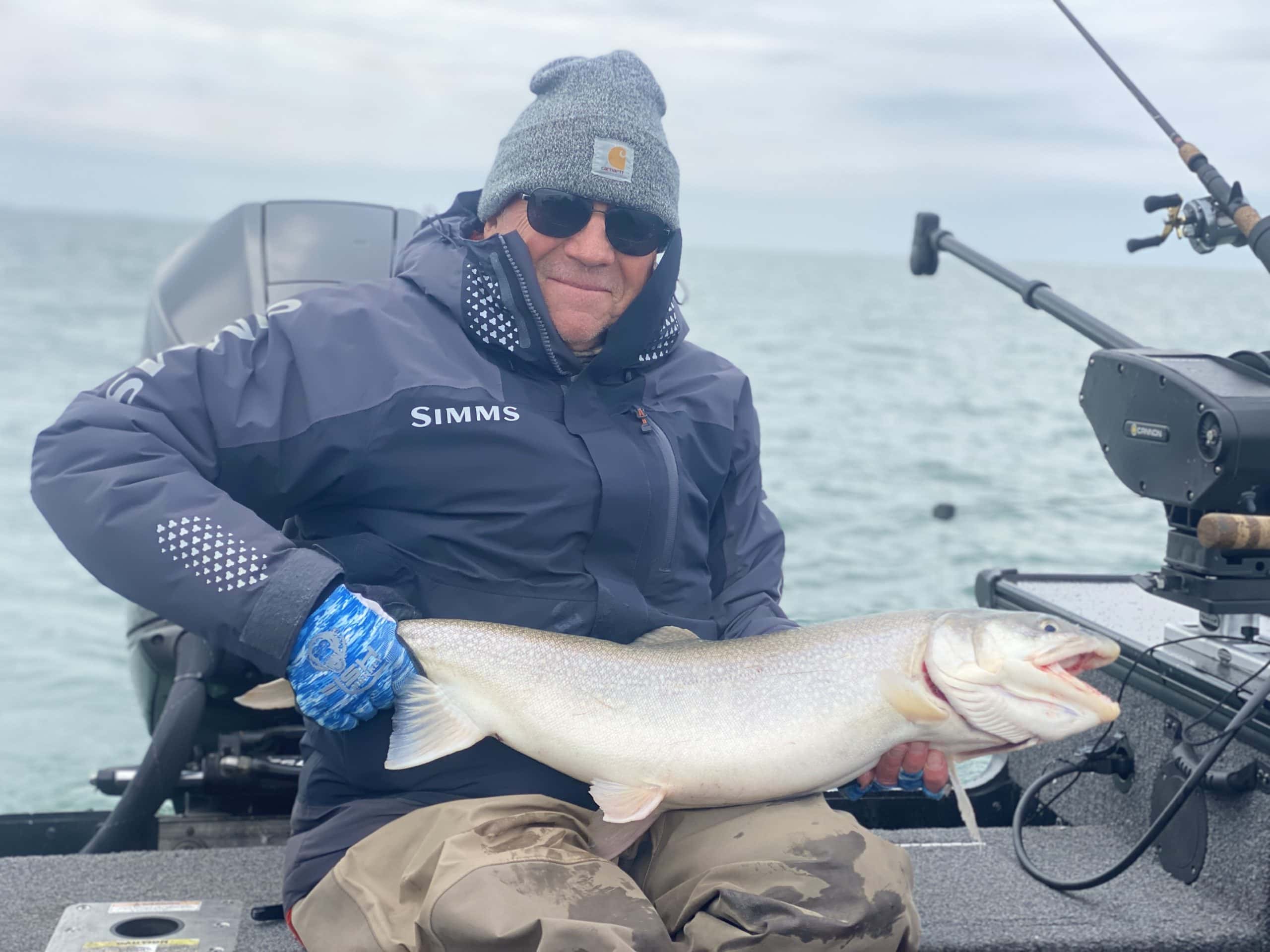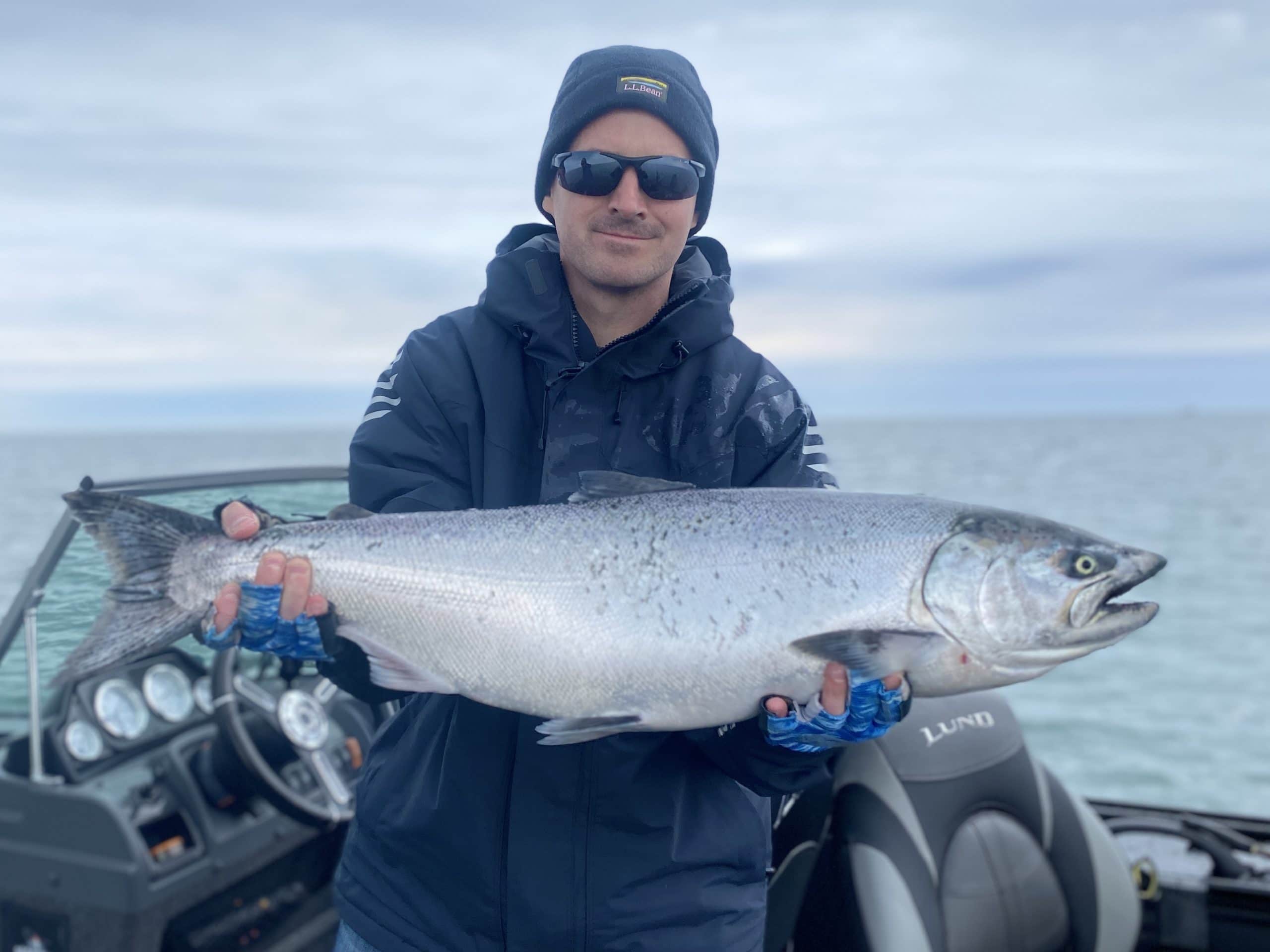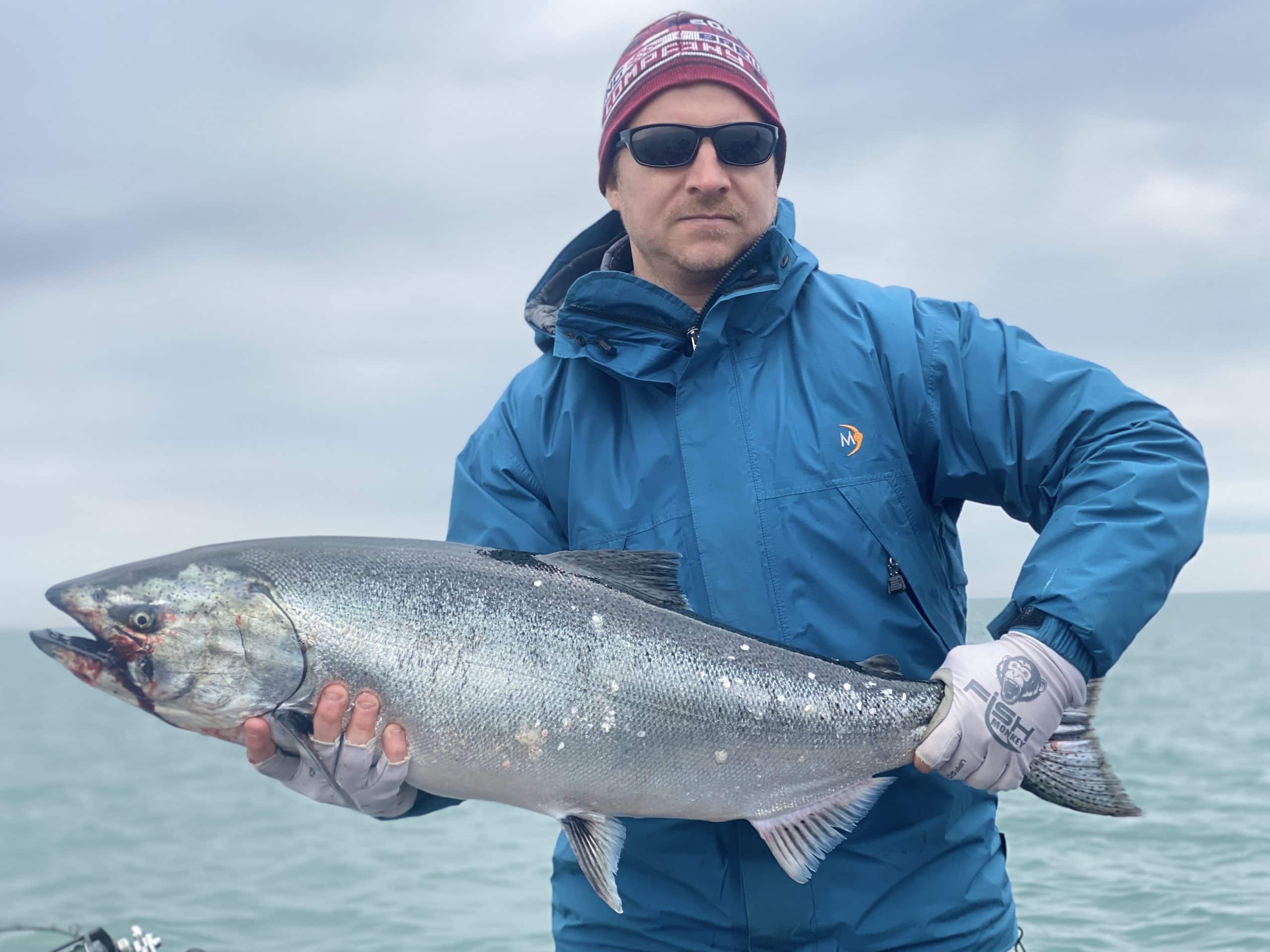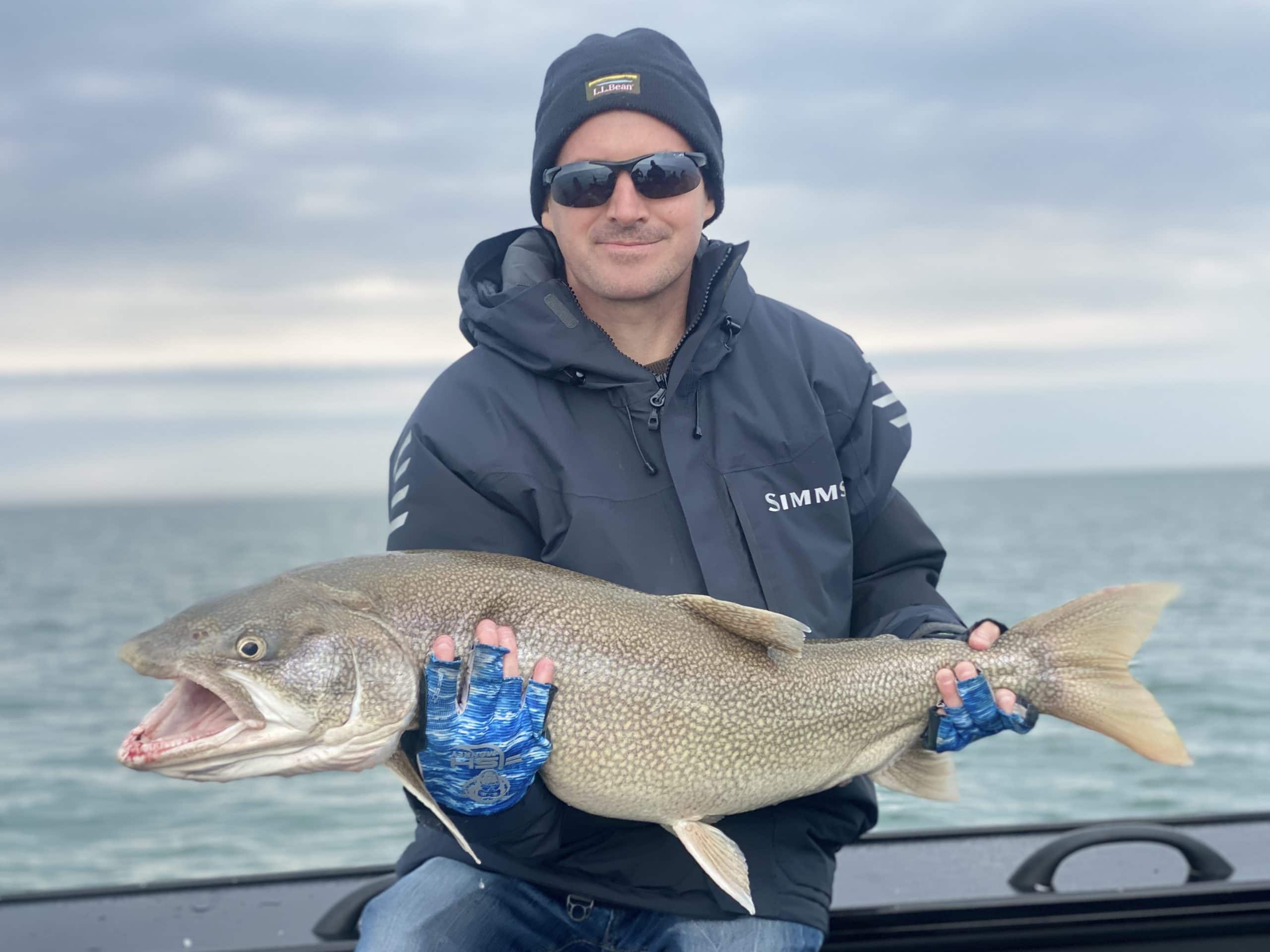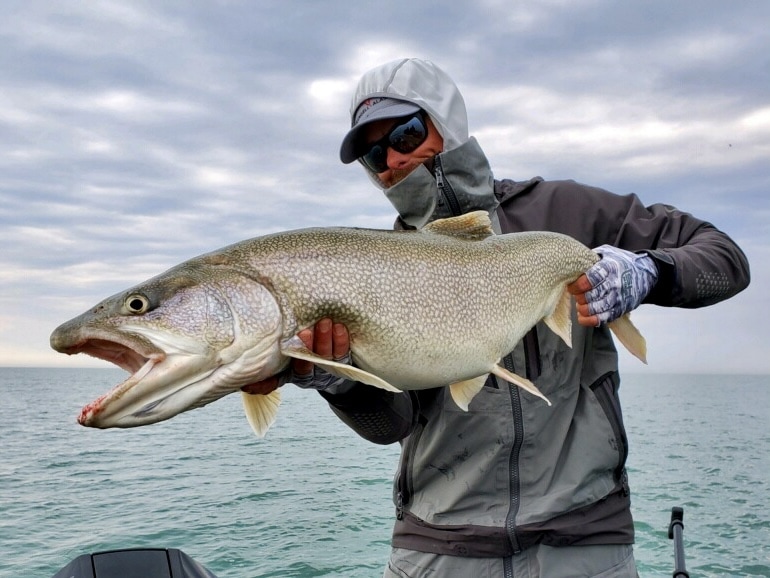 Side Note/Observation About Current Conditions
Lake Erie and in turn, the Niagara River is really warm right now – warmer than it was last year when the ice cover was minimal – and 7 degrees warmer than the historical average. I'm not sure what's causing this but it's going to be a big factor for months to come. For example, last year, we didn't have a good walleye season out of Buffalo, NY. Sure – "good" is subjective – but limits didn't come easy like they "normally" do. With scientists telling us the population is exploding and our colleagues further south getting limits in 2 hours with ease, it's safe to say something was wrong. The prevailing theory for the slow action was that our side of the lake was too warm for the fish causing them to stay further south in deeper, colder water. So…if Lake Erie is warmer now than it was this time last year…then what?
I'm not a huge walleye angler – it's certainly part of the portfolio so don't get me wrong – but my preference is to cover water while clients cast and retrieve. So, bass fishing is my preference. Granted, I haven't been in this game nearly as long as some of my colleagues, but I record my catch rates for everything as well as pertinent data such as water temperature, clarity, etc. Conventional wisdom in our neck of the woods is that awesome, prespawn bass fishing takes place in the month of May. Let me define awesome – 5 pound fish happen every day with the occasional 6 and maybe even a 7 mixed in – numbers are high enough to keep the most impatient child engaged – and they'll eat in just about any water color. The smallmouth bass bite declines rapidly when they get into spawn mode – or when the water temperature hits the mid to upper 50s. So…if it's 48 degrees now and daytime highs are going to be in the upper 60s…when will the jaws get into the spawning mood? Pretty soon…and it's only 2-May.
Here are some references if you don't want to take my word for it:
https://www.weather.gov/buf/LakeErieMay
https://www.bassmaster.com/slideshow/smallmouth-bass-spawn#slide1
If you've read any of my content over the years, you know I'm a pathological thinker. Maybe this is too much analysis. Maybe it won't mean anything, and everything will be "normal" this year. However, I'm not trying to be the weatherman in this business. Mother Nature is hard to predict and with each rotation around the sun something similar, but new occurs compared to the previous rotations. Time on the water is the only way to really know what's going on.
Being transparent with my clients, developing their skills, encouraging flexibility, and being engaging enough such that they want to spend time with me on the water first, and pursue a specific species second, is key. For example: some years, the entire Month of May will be awesome. Other years, it won't. Some clients will book a trip months in advance that just so happened to fall on a day where the conditions were perfect…and they'll crush it. Others won't be so lucky. It's a gamble…it's fishing…that's why those perfect days are so magical – they happen rarely but when they do, you'll never forget them.
Looking Forward (3-9 May)
Next week looks cool and wet at first then sunny and mild after that. Winds permitting, we'll be spending most of our time on Lake Ontario pursuing kings. We'll likely also take advantage of some more of this pre-spawn bass bite.
We hope to see you out there!
Stay healthy my friends – mentally and physically,
Ryan