Days on the Water: 7
Who we fished with: friends, clients
Where we fished:Lake Ontario, Lower Niagara, Upper Niagara, Lake Erie
What we caught: lake trout, smallmouth bass, king salmon, muskellunge (bycatch)
Tactics: spoons, beads, jigs, ned rigs, blade baits, crank baits, stick baits
Commentary
Observations from the Water – this Past Week (3-9 May)
Another incredible week here in the Buffalo Niagara Region. Sure – I sound like a broken record at this point – but it's spring and everything is on fire. King salmon action is consistent. Smallmouth bass are on the feed. I think walleyes are likely starting to get consistent as well – but I haven't tried targeting them…yet.
The weather this past week was, once again, erratic. Sun, brutal wind, frigid temperatures, rain – it all happened but we managed to make it work throughout. Well…one caveat – Friday was particularly brutal – the cold and rain got us near hypothermic, so we quit early and had lunch. Still, good times were had daily, and fish were caught throughout.
Bass: we spent half the days this past week targeting them. Of course, the old standards, Mr. Twisters and ned rigs, were highly productive throughout the week. We also spent a lot of time casting blade baits, stick baits, and crankbaits – the water temperature has been bordering 50 degrees in the river lately – that's prime for the jaws to go into chase mode and eat big stuff. They are staging closer to their spawning grounds lately – so, if you know where they spawn, fish close by and you'll find them.
Salmon: we only had one great day on the Lake Ontario Bar – Tuesday. Big NE winds pushed cold water into shore from Wilson to Fort Niagara. I'm guessing the warm plume coming out of the Niagara drew in some bait and in turn, the kings. There were a ton of fish close to the green can – it was amazing. As the winds shifted westerly throughout the week, the warm water spread out – back to the east – and so did the fish. We had an incredible day between 4 and 12 mile yesterday – I've never seen so much bait in the water. The kings were thick in that entire zone – good times!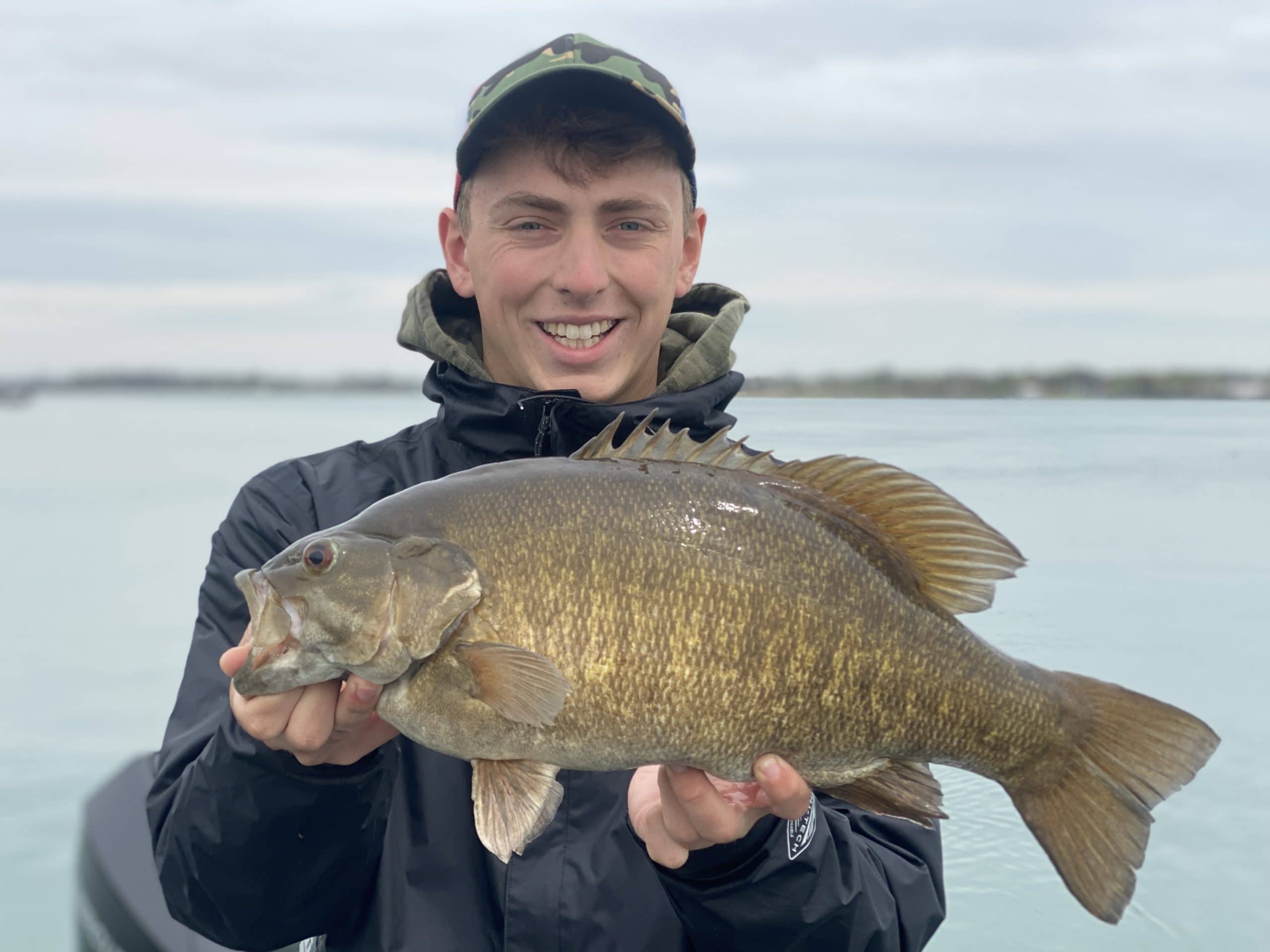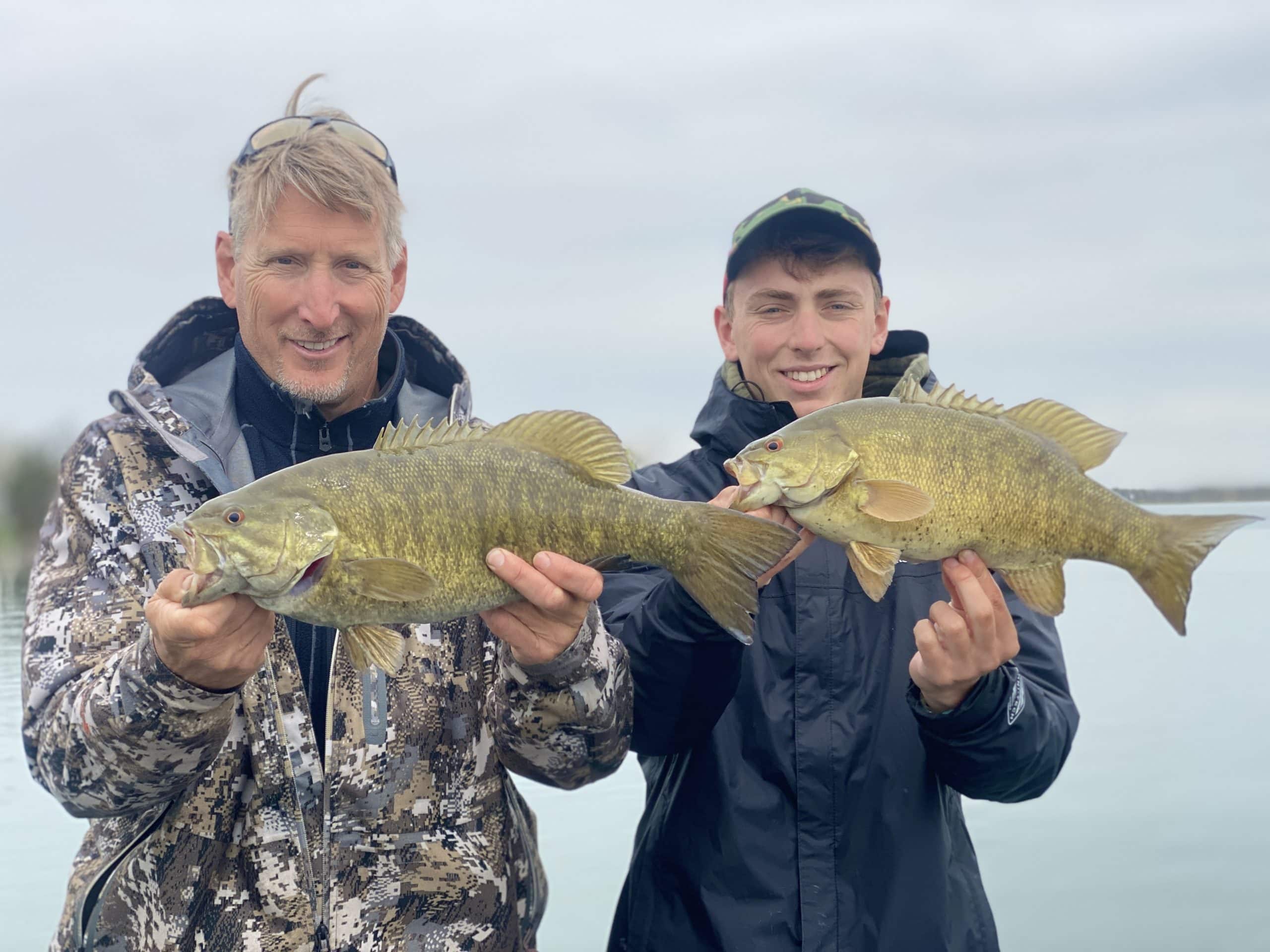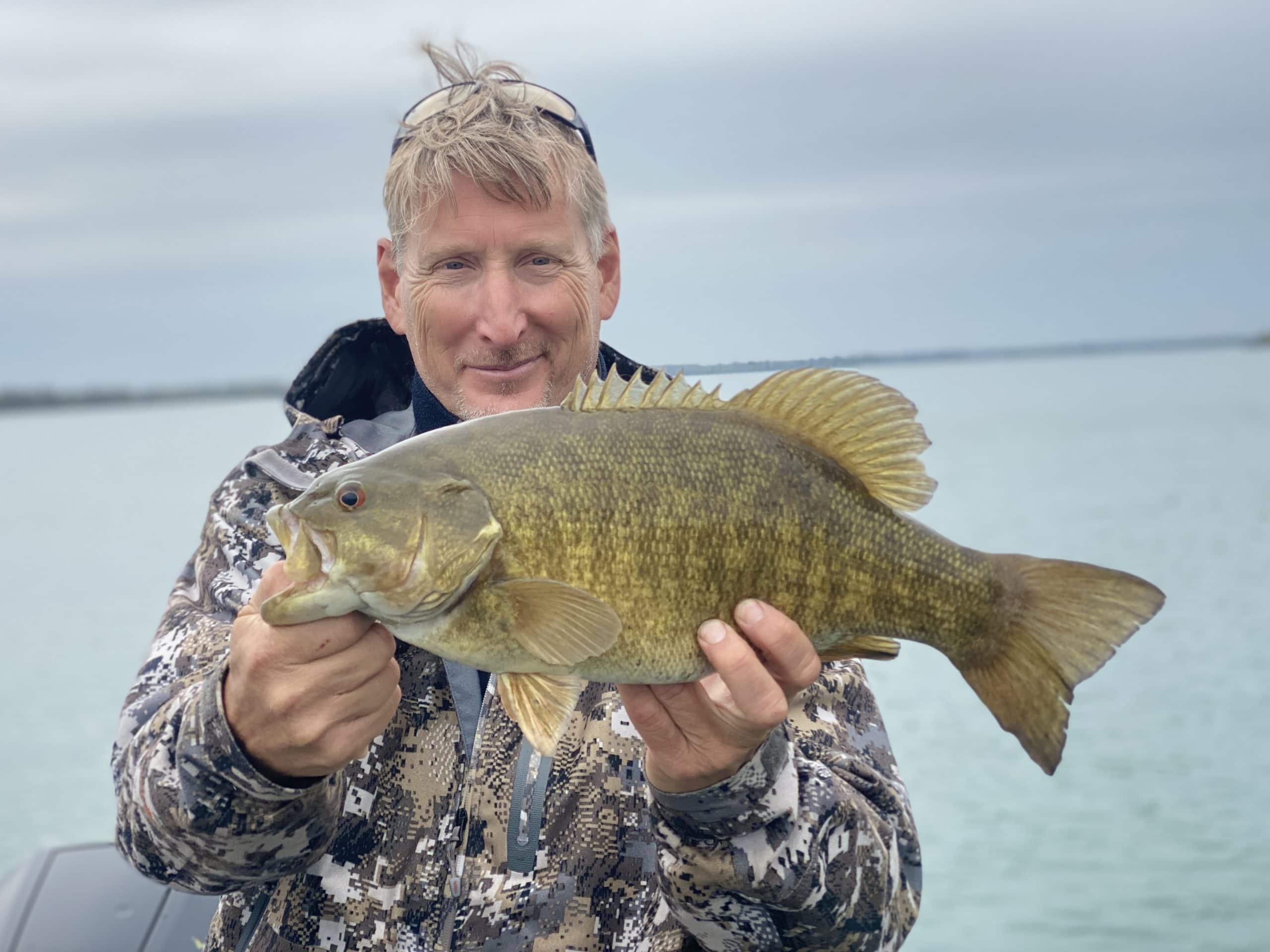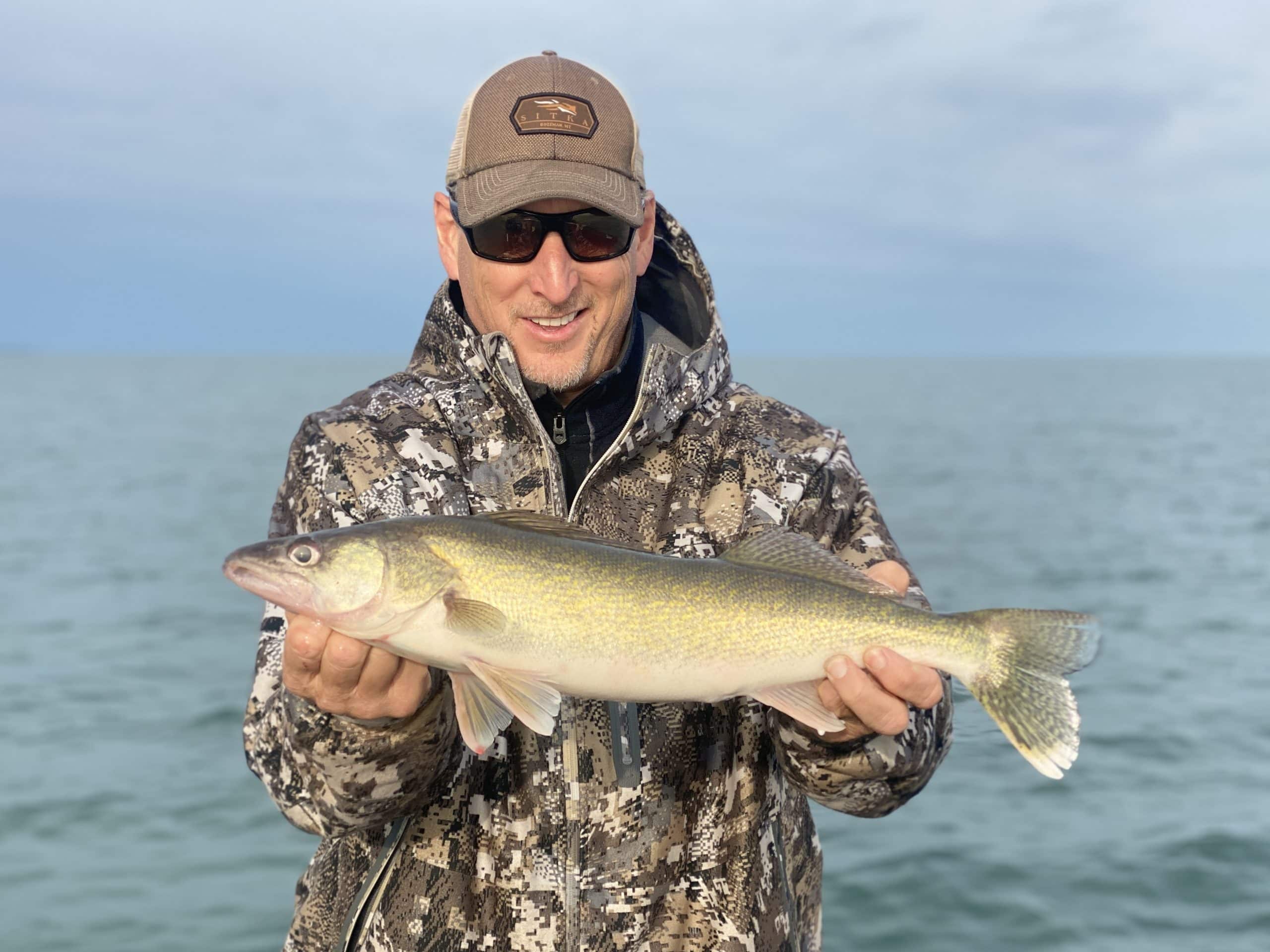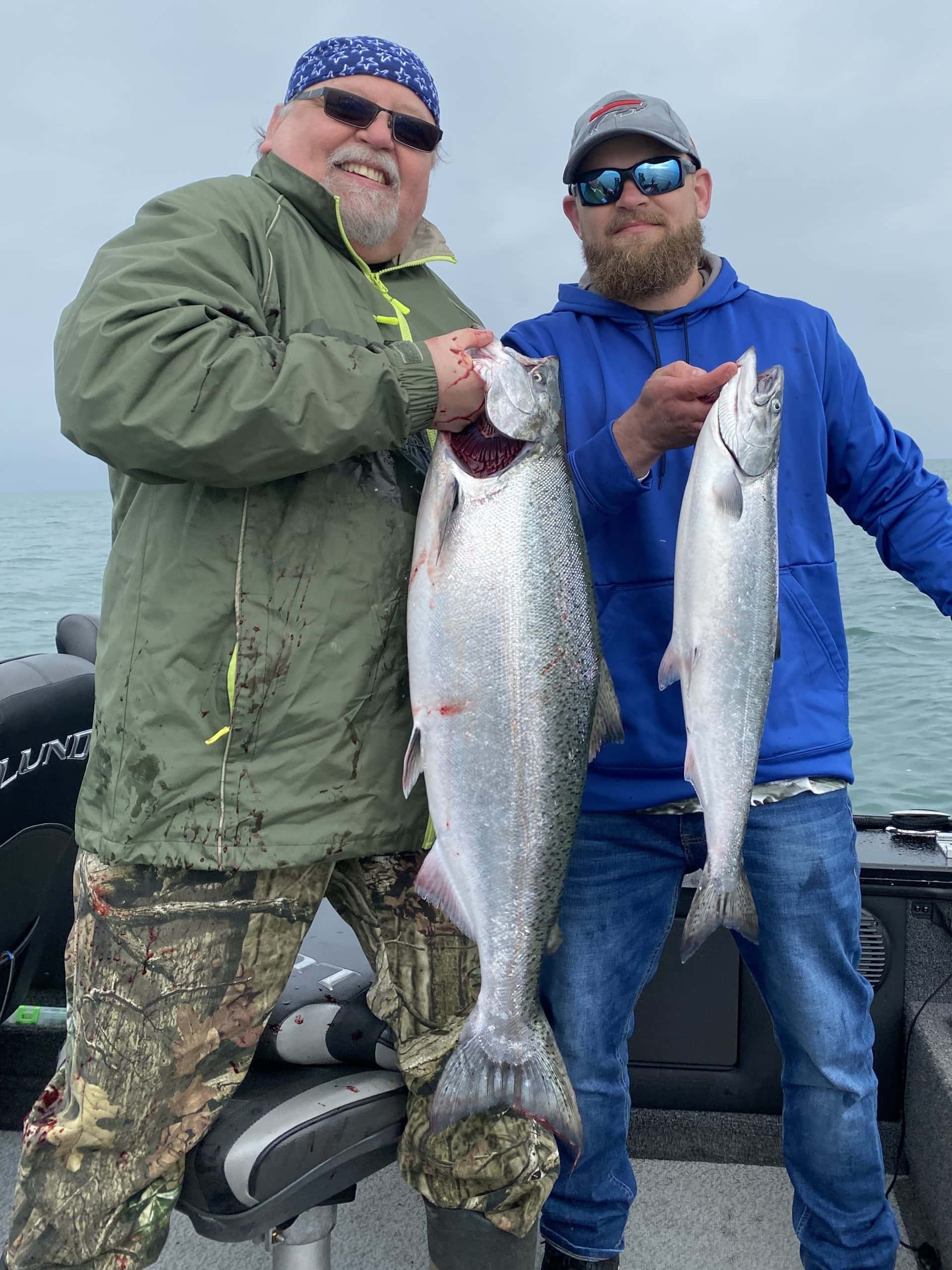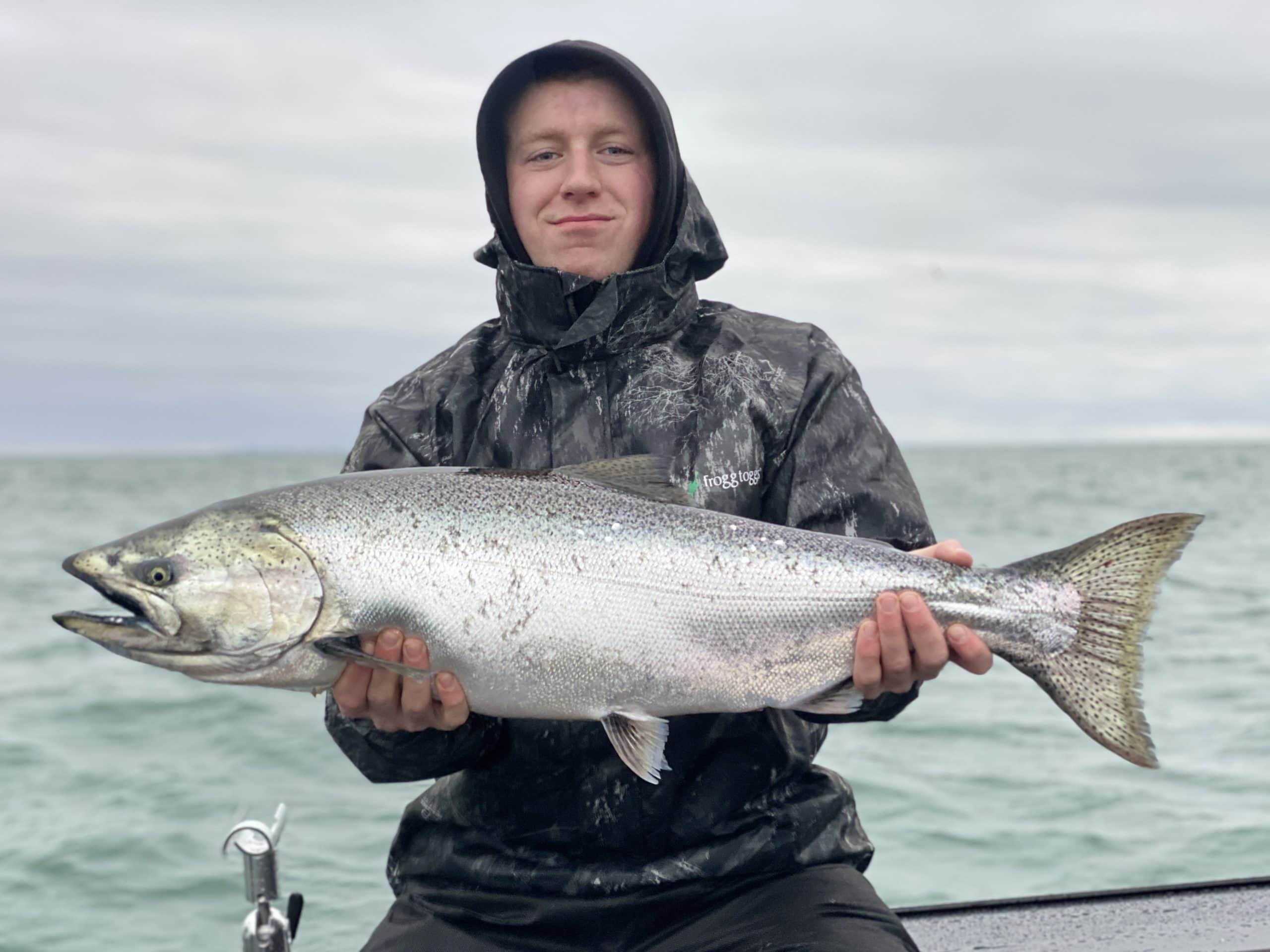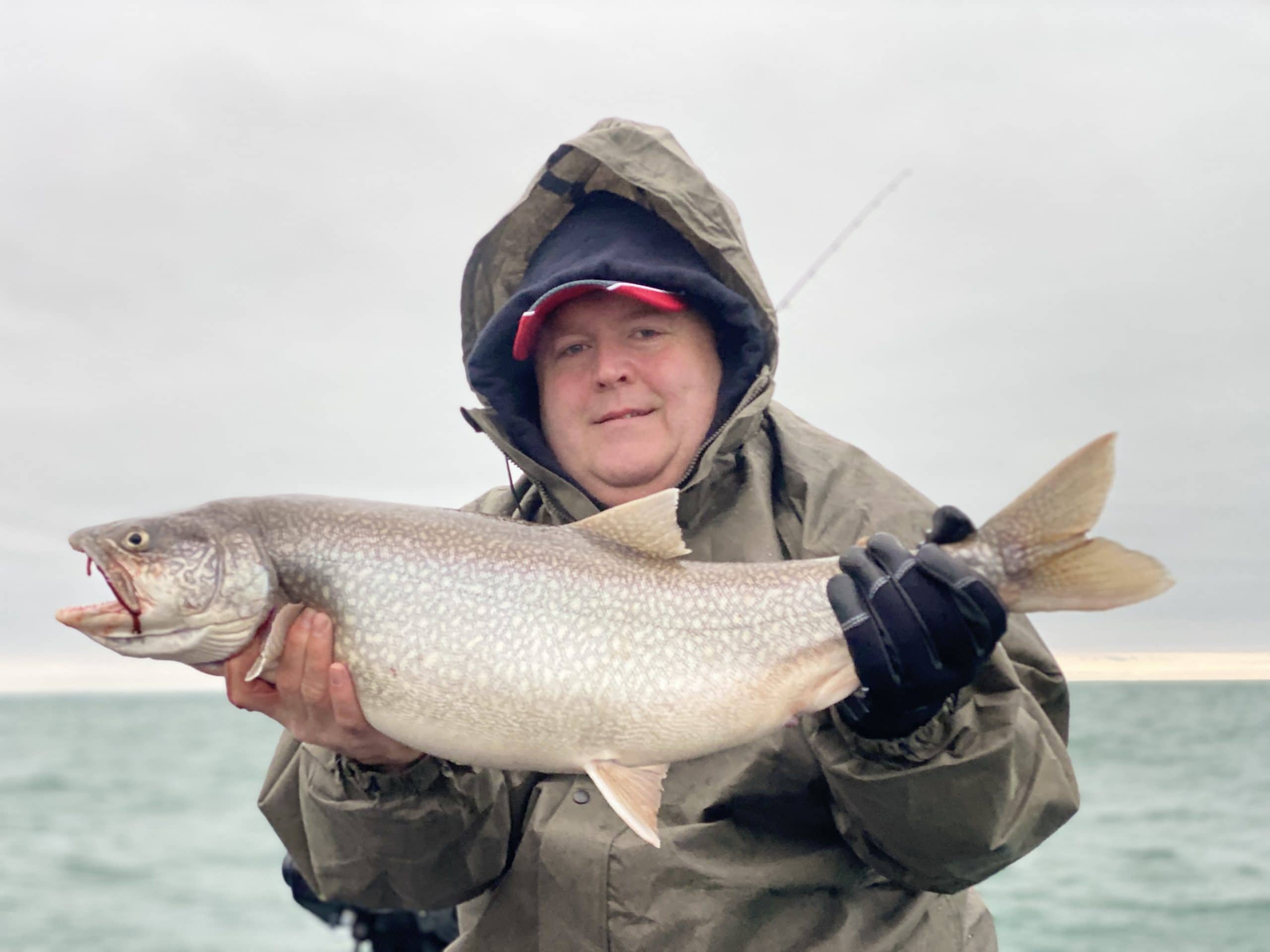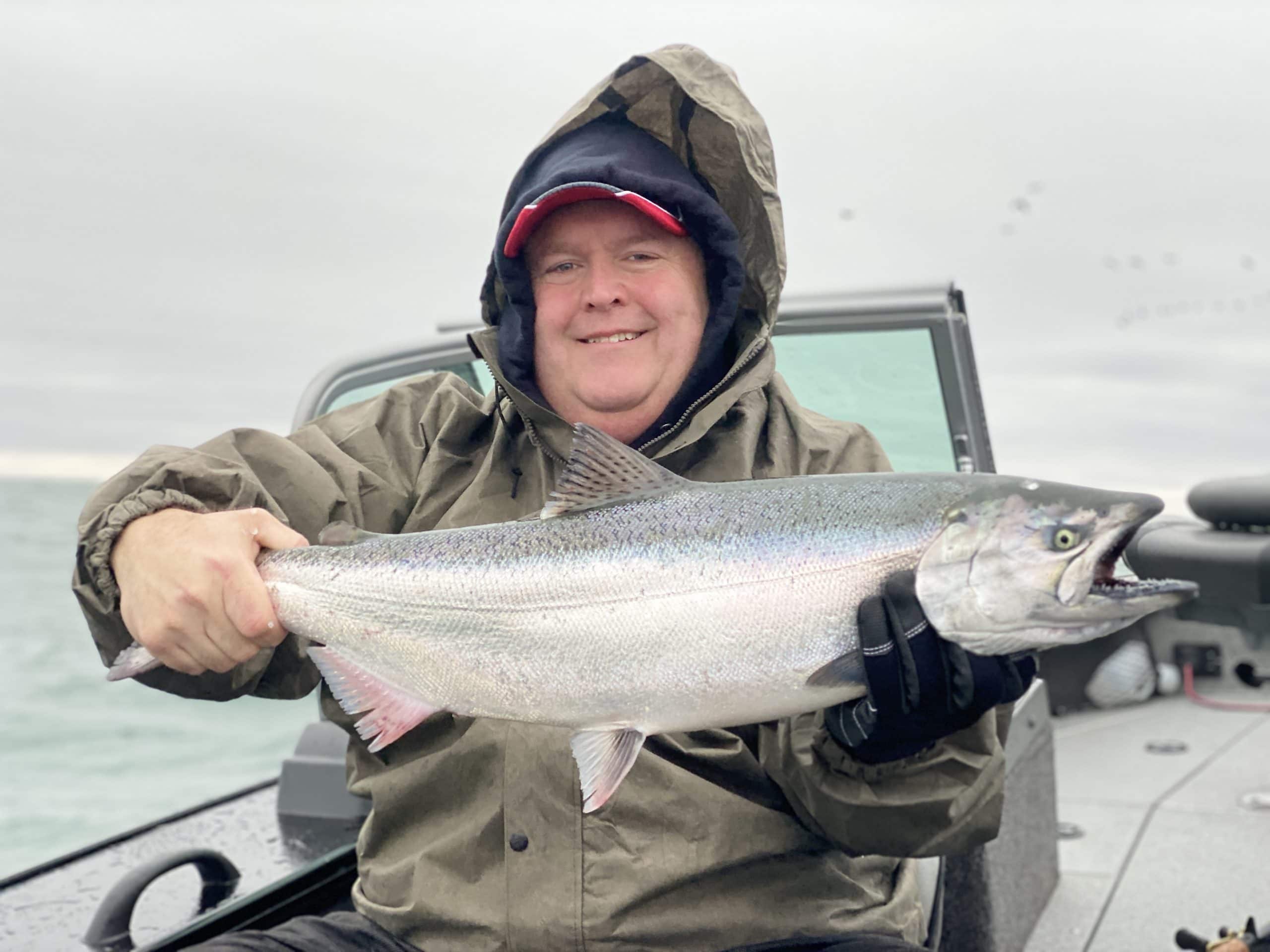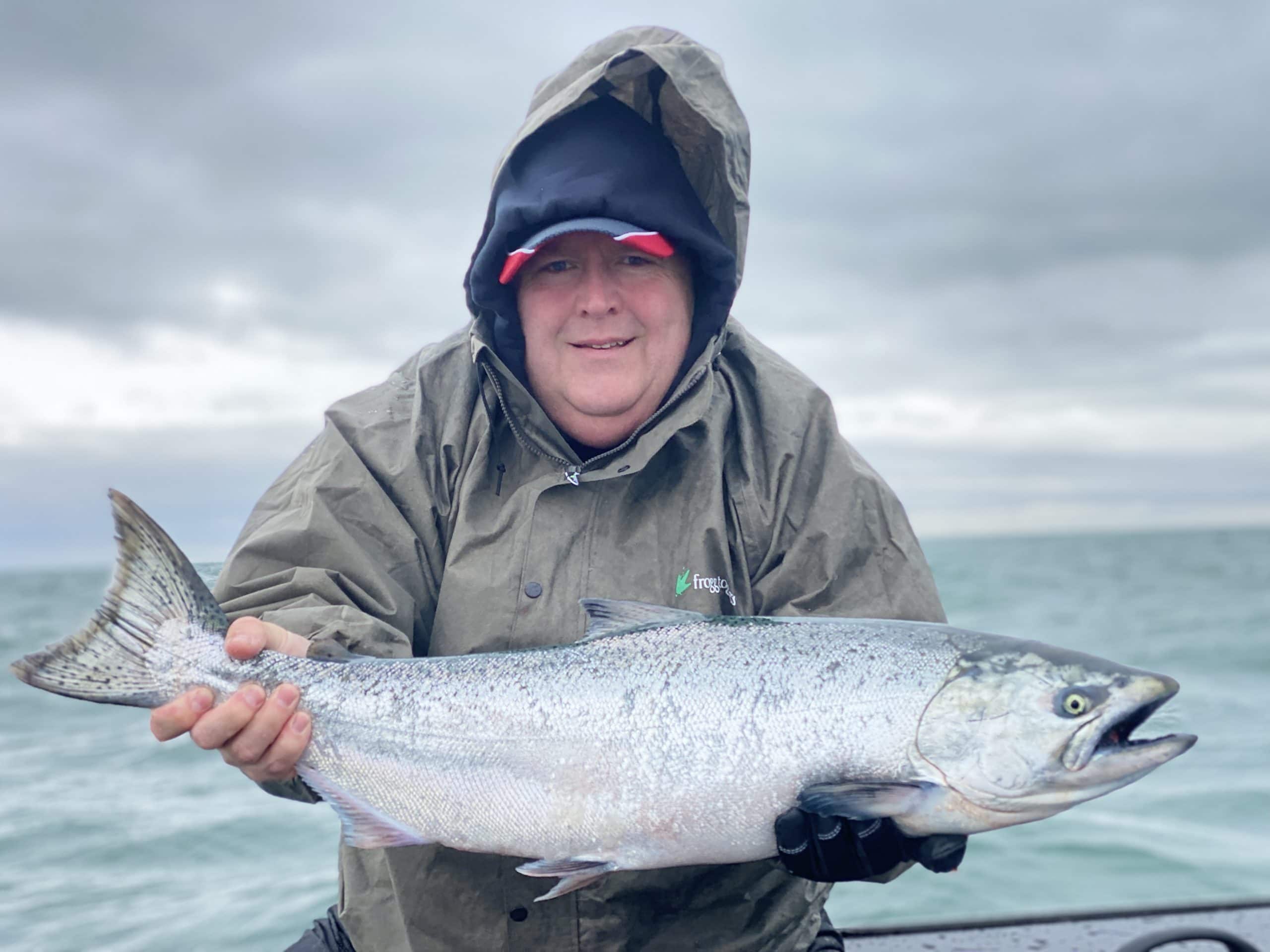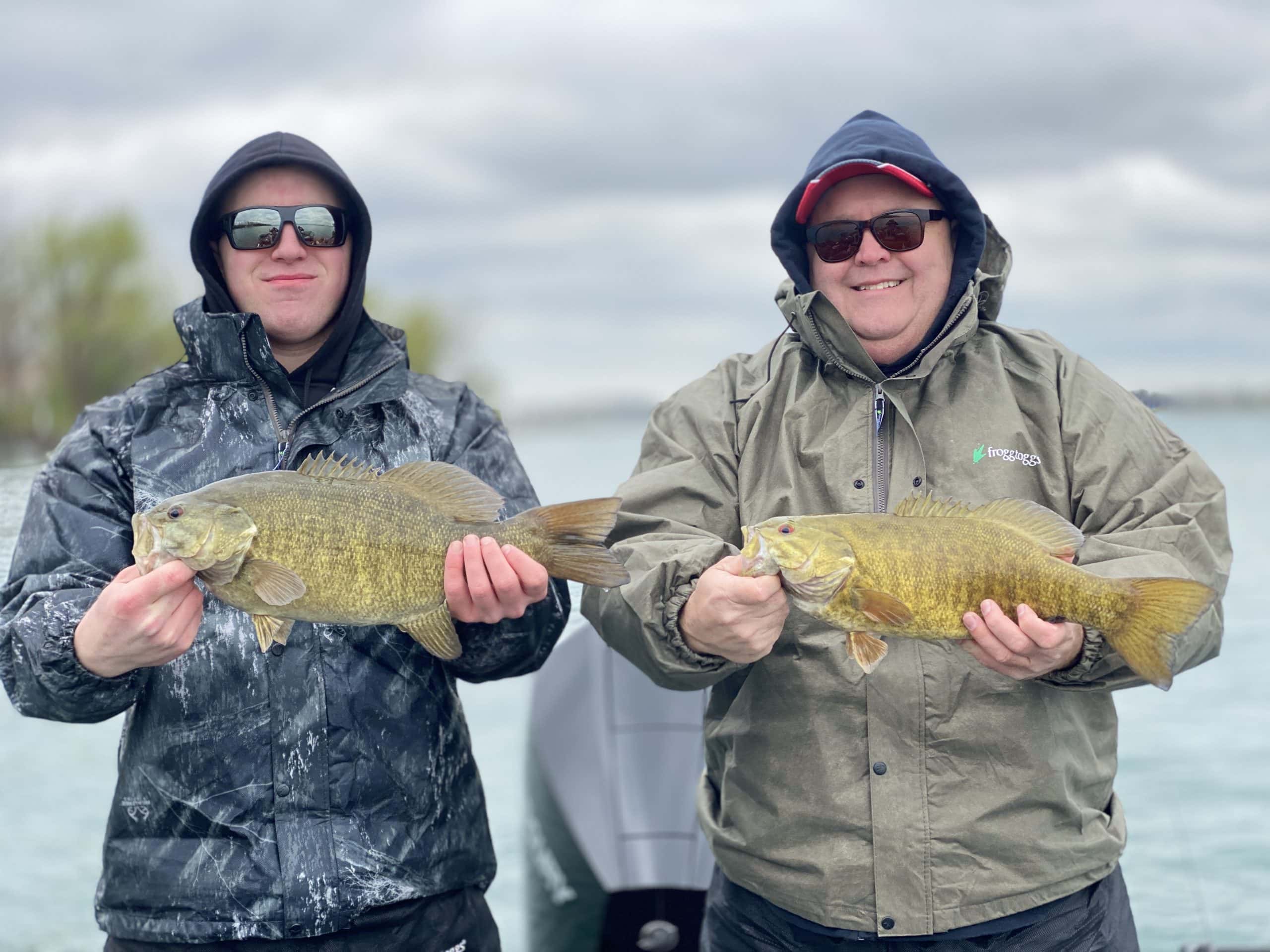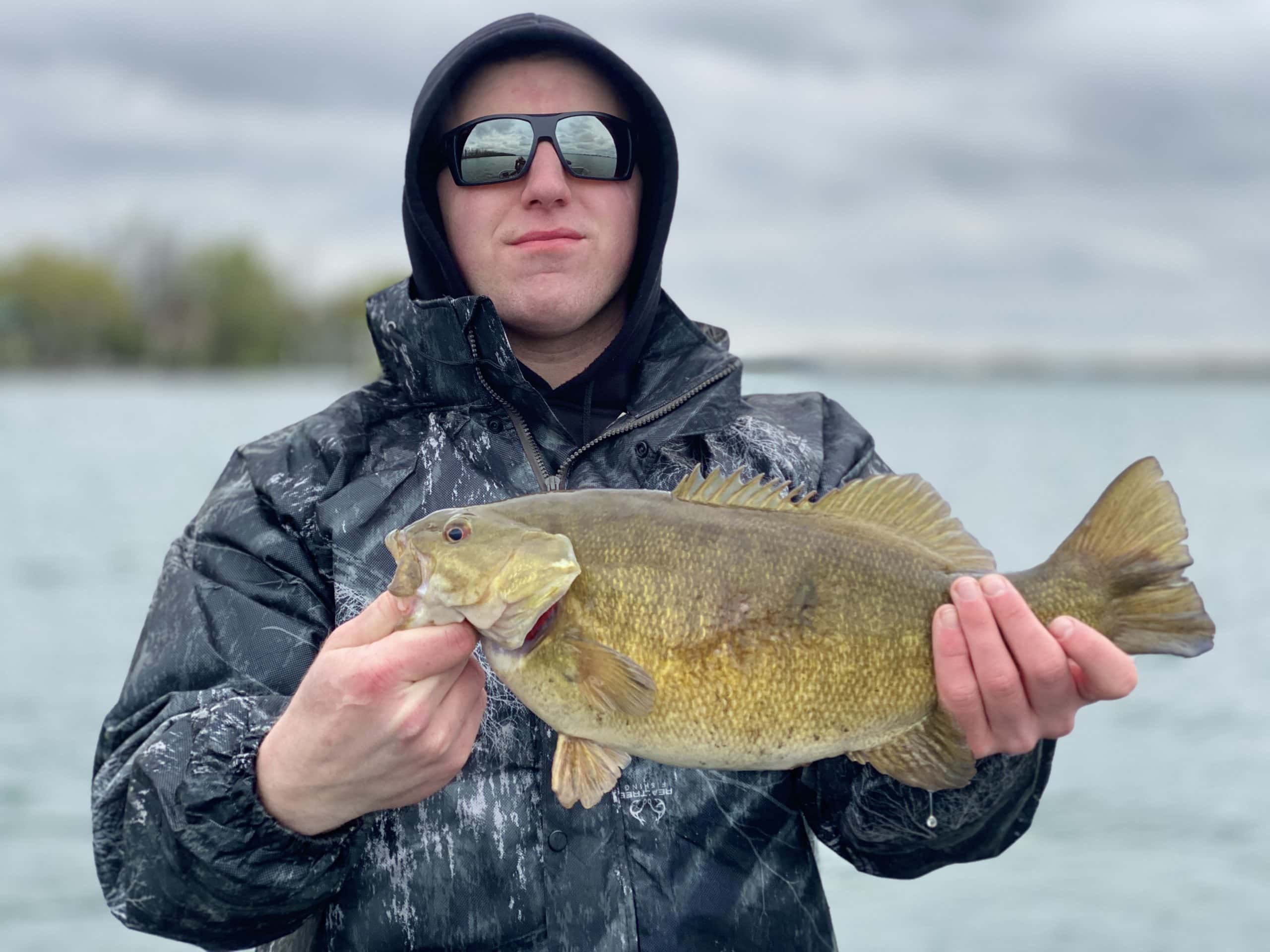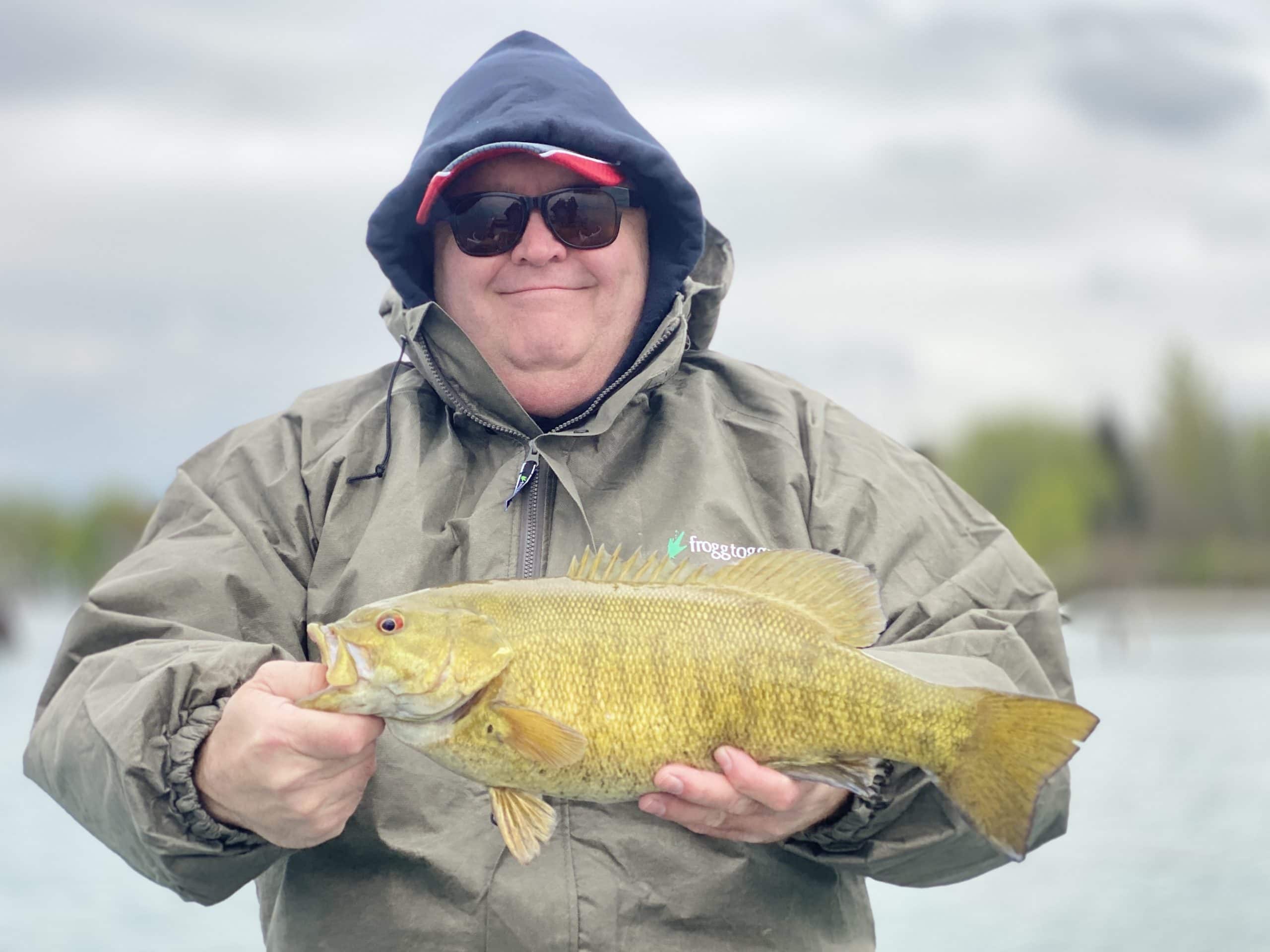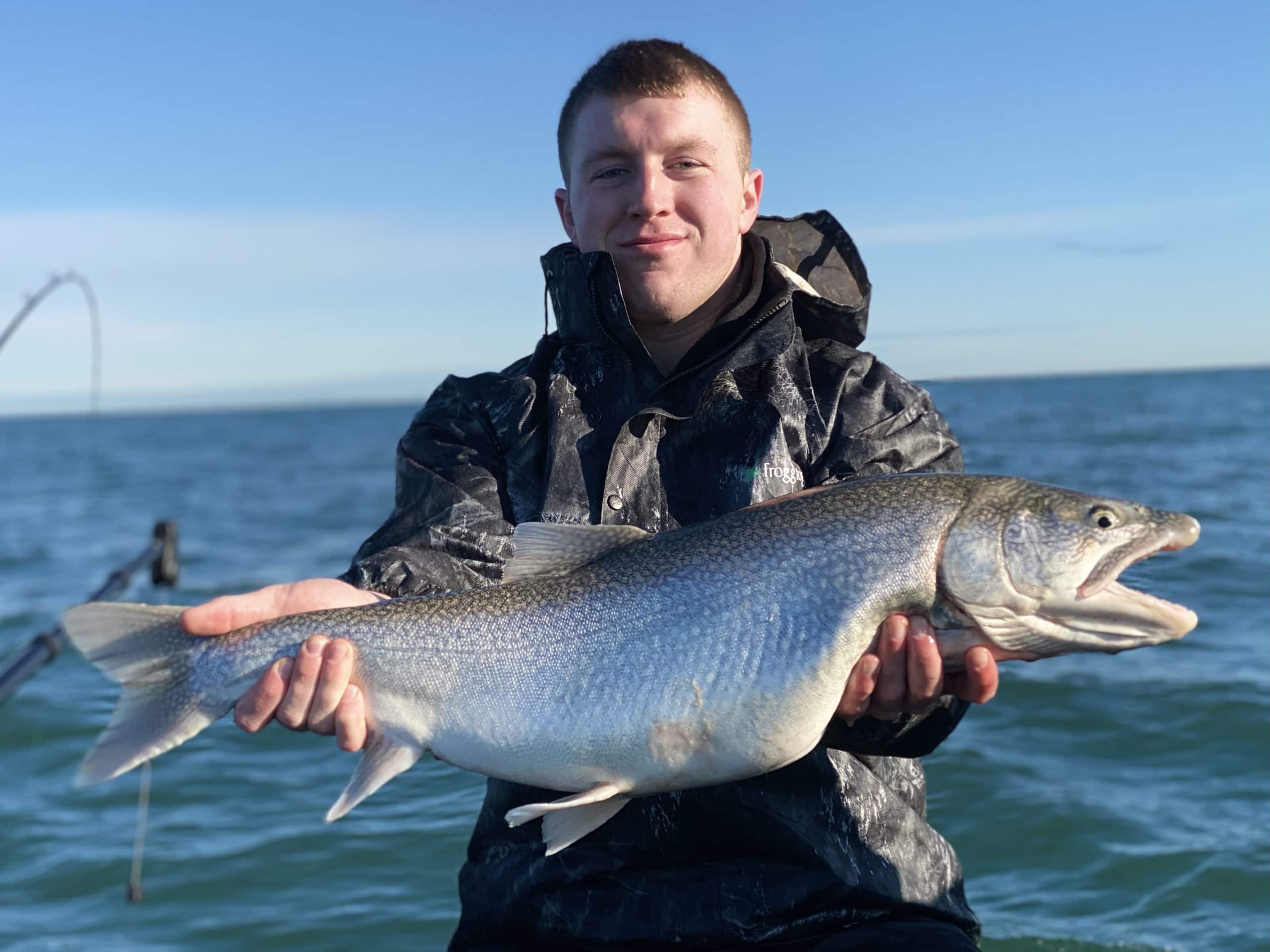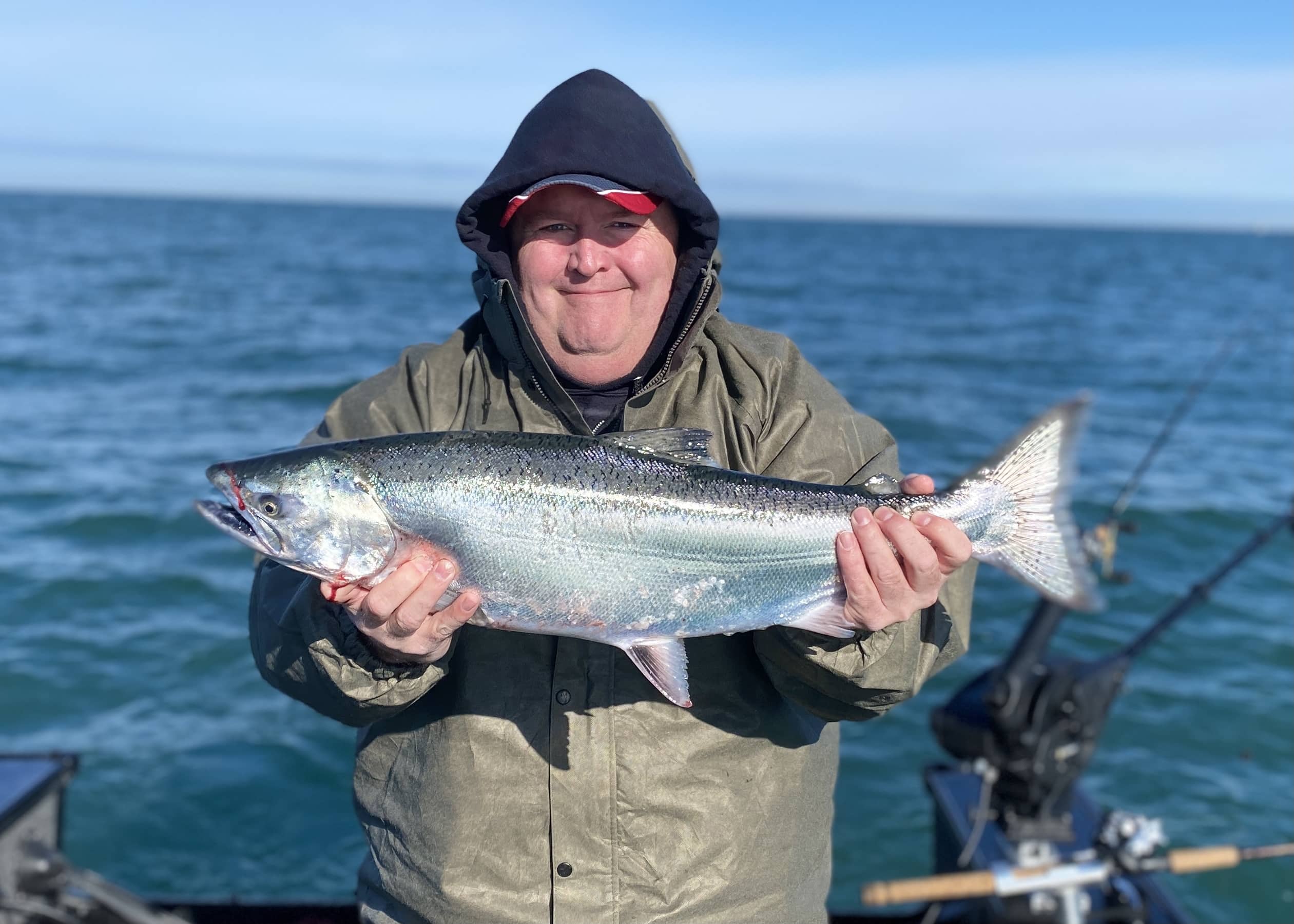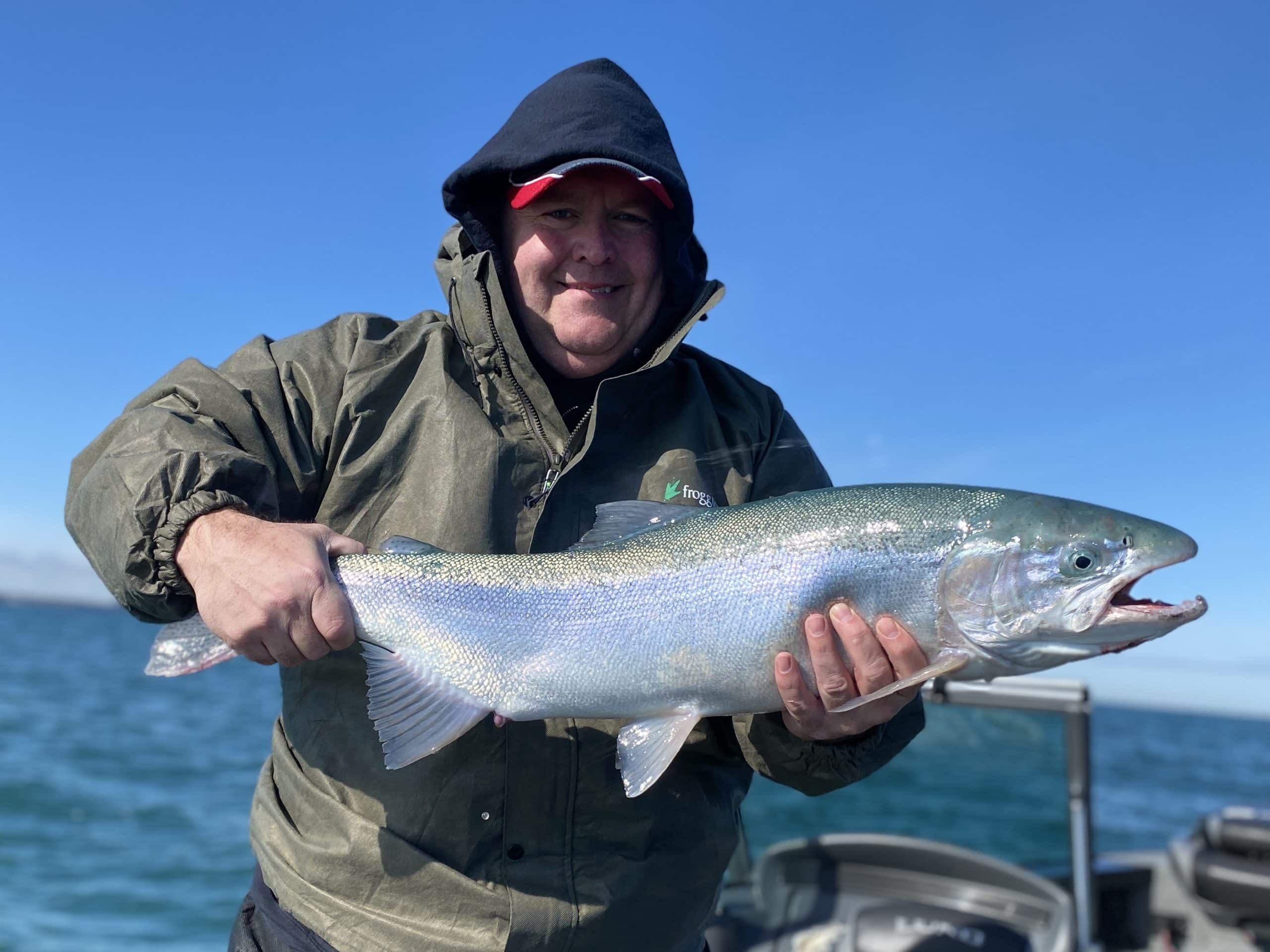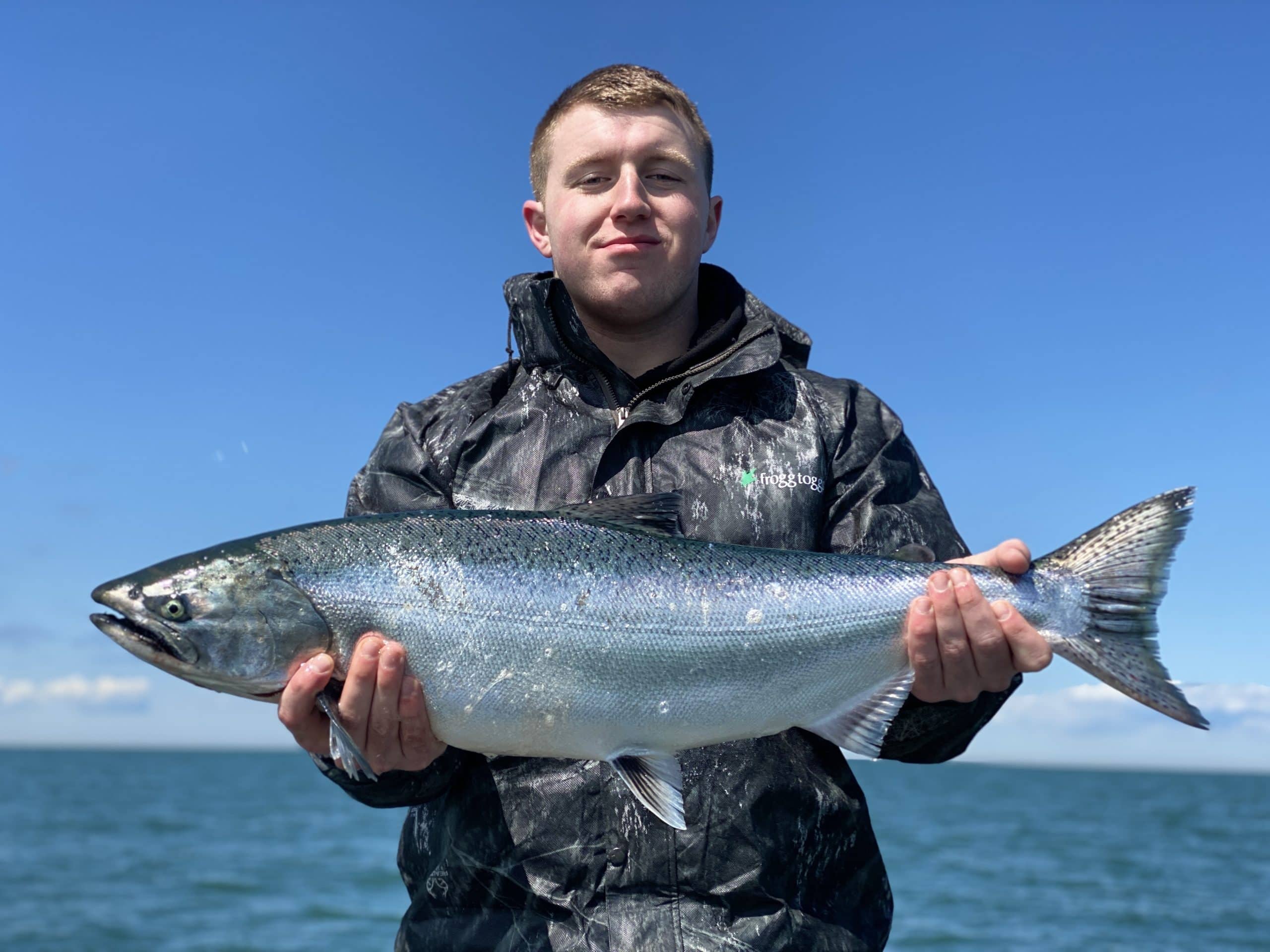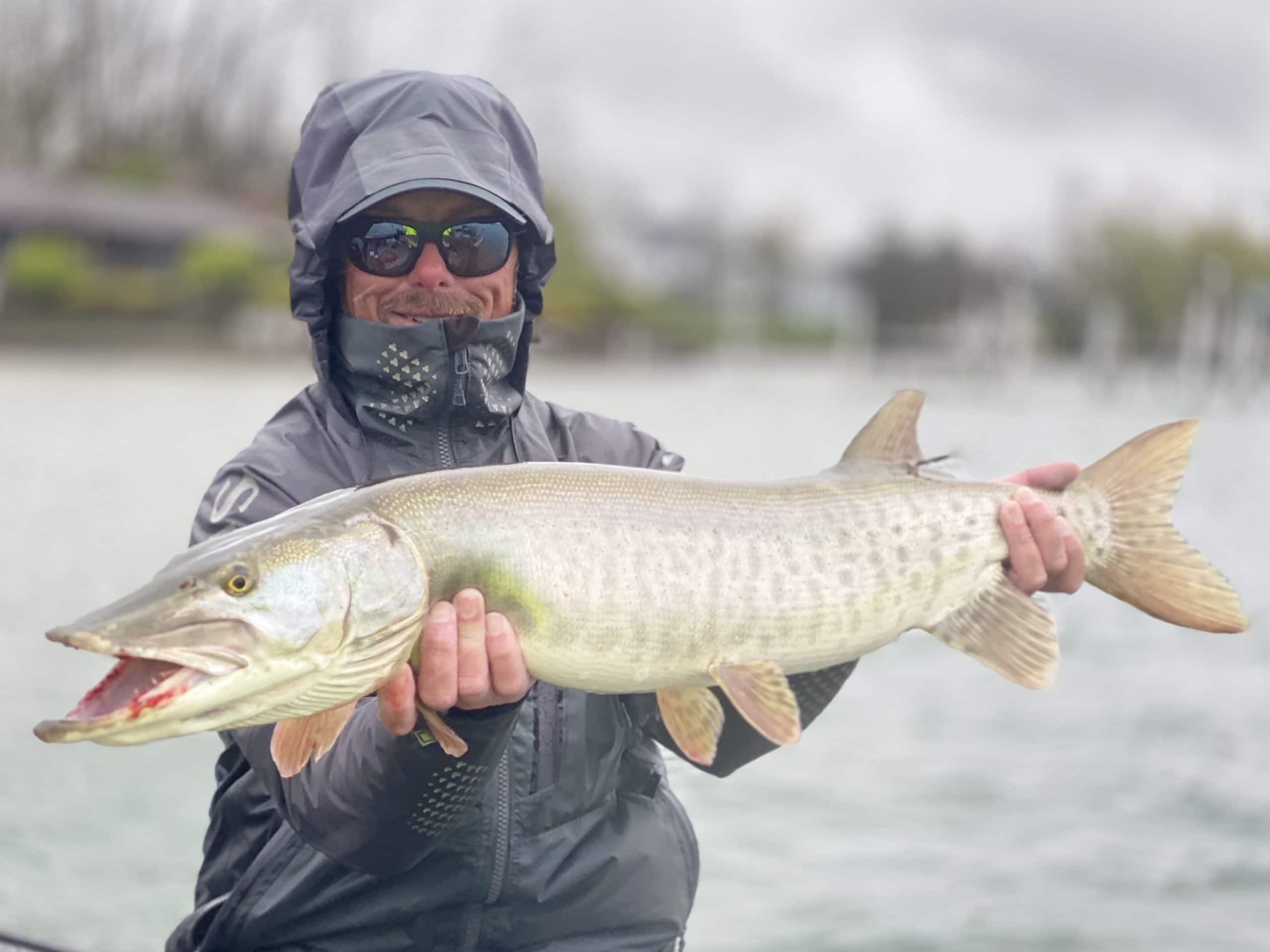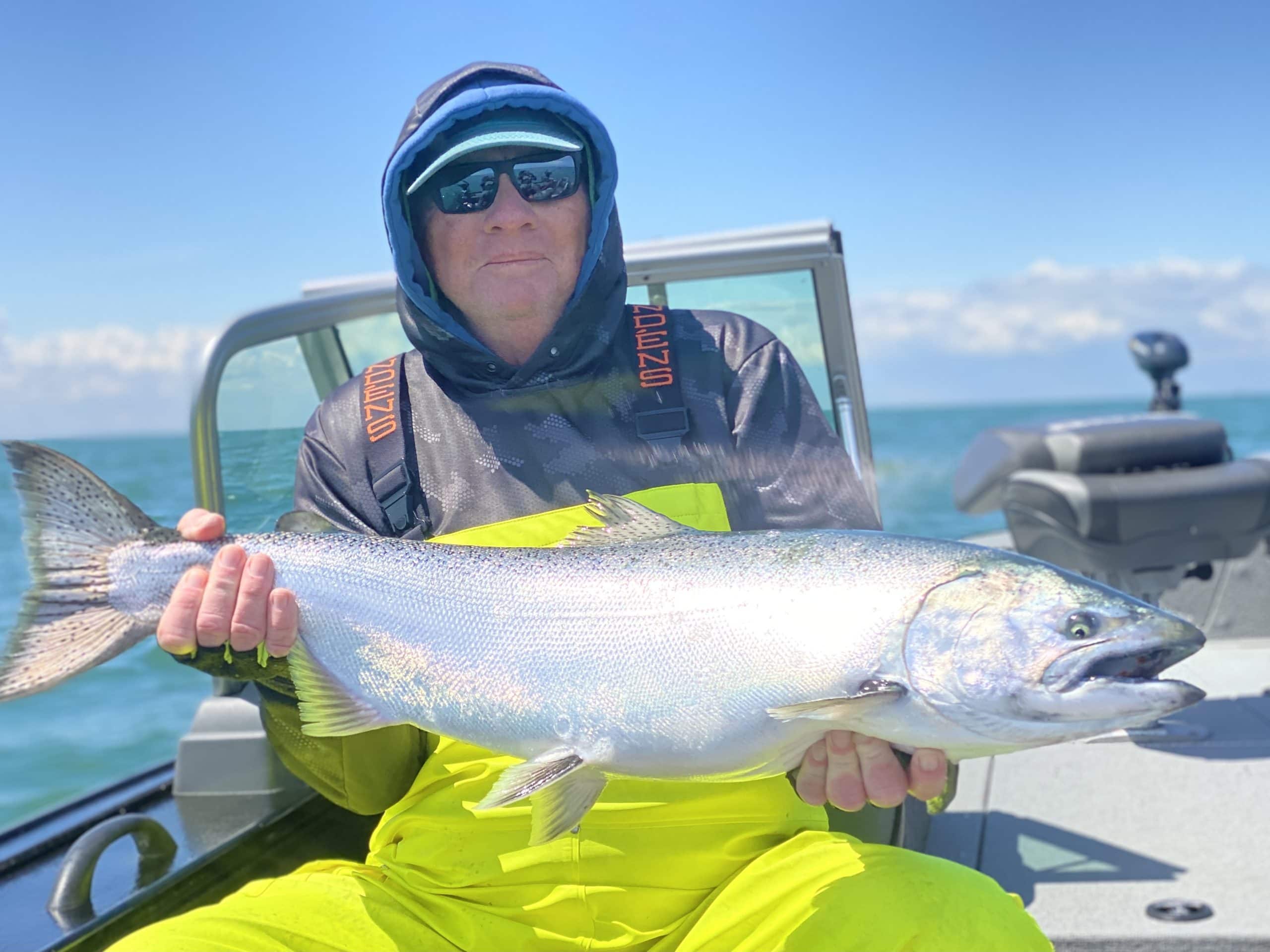 Looking Forward (10-16 May)
As per usual for this time of year, next week is a crap shoot. The forecast is looking like what we just experienced…except more wind and less rain. One of the many good things about this time of year is that there is almost always something to do when Mother Nature deals a tough hand if you're not hell bent on a specific species.
We'll be on the water daily. Hope to see you out there!
Stay healthy my friends – mentally and physically,
Ryan