Days on the Water: 4
Who we fished with: friends
Where we fished: Upper Niagara, Lower Niagara, Lake Ontario, tribs
What we were Targeting: Smallmouth Bass, King Salmon, Lake Trout
Tactics: crank baits, blade baits, ned rigs, drop shots, on the fly, trolling
Commentary
From the Water
What a week!  Despite wind, rain, and snow, we covered just about every kind of water in the Buffalo Niagara Region and Mother Nature rewarded us.  As we stated in last week's report, it's tough to decide what to target this time of year because just about everything is fishing well.
We started the week off working the Lake Ontario bar and the lower Niagara. The intent was to catch as many species as possible in a single outing.  We didn't accomplish a noteworthy species tally but we did pretty good with kings, lakers, smallmouth bass, white bass, and steelhead.  Rarely did a few minutes pass without a bite.
This upcoming week is going to require continuous monitoring.  Yesterday's wind and snow muddied up Eastern Lake Erie and the Niagara River.  Even with the reduced visibility, it still fished pretty well this morning.  However, as we took the boat out, the wind was beginning to pick up pretty good.  As long as the water doesn't get any more dirty, pretty much everything will fish well early in the week.  After Wednesday, it's a roll of the dice.  With a significant amount of precipitation in the forecast, I'm hoping the tribs don't dump a ton of mud into the big water.  Fingers crossed that it won't.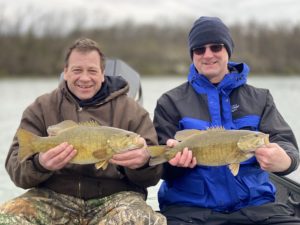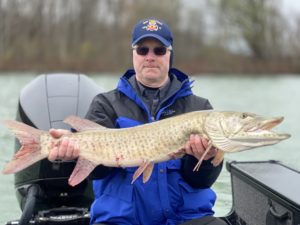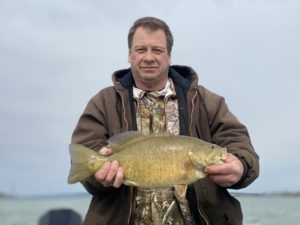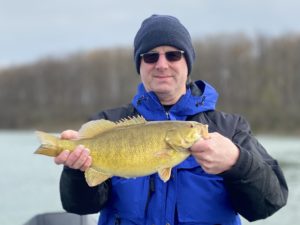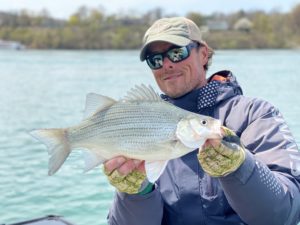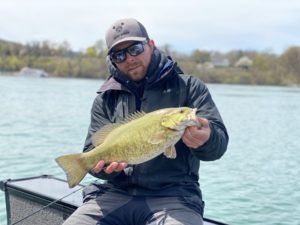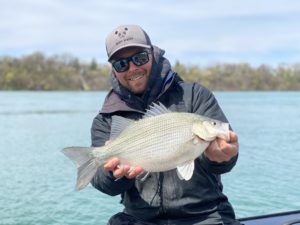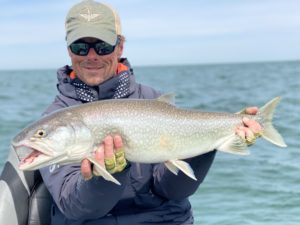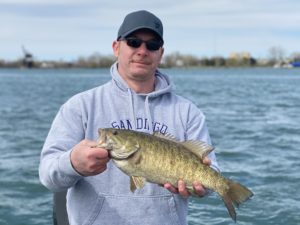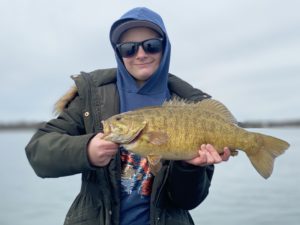 From the Woods
I spent more than half the days this past week scouting areas for turkeys.  Yeah – I've become obsessed.  I used to read about turkey addition and laugh while wondering what the hell could be so compelling about a turkey.  Now I understand.
They are an interesting animal.  The way they patrol through the woods reminds me of velociraptors.  Stealthy, always wary, seemingly focused on who knows what.  All I know is that spotting them and getting close without them seeing you is very challenging.  It reminds me of playing hide and seek – but uniquely rewarding in that if you get close enough, you can turn your quarry into a meal.
I still have 20 days left to harvest my first turkey and am determined to do so. I'm treating/thinking of the endeavor as another way to provide for my family.  What's weird about the process is that I'm pretty sure I've burned more calories in the pursuit than what's available in 2 turkeys.  If I needed them to survive – I'd be a goner by now…maybe.  That's a humbling thought – one that keeps me motivated to improve.