Days on the Water: 6
Who we fished with: friends, clients
Where we fished:Lake Ontario, Lower Niagara, Upper Niagara, Lake Erie
What we caught: lake trout, smallmouth bass, king salmon, steelhead, coho salmon
Tactics: spoons, beads, jigs, ned rigs, blade baits, crank baits, stick baits
Commentary
Observations from the Water – this Past Week (10-16 May)
We pretty much fished all of the big water around Buffalo Niagara this past week. That's the awesome thing about this time of year – so much to do and see – so little time. Choices, choices, choices…I'm still trying to determine which program I like best.
Considering all the options this time of year, I think my preference is to do something different every day. Sure, I can fish for bass 2 days in a row or salmon a couple days in a row but beyond that I start wondering what's going on in the area that I'm not fishing. Thankfully, we've had a great mix of clients that are also keen on variety.
Minus the crazy winds on Tuesday, the weather this past week was excellent. As you'll see from the pictures, we worked a ton of water – it was like Mother Nature granted a free pass to move fast and make things happen. It's tough to not get frantic during a long stretch of good weather. Here's what we saw:
Salmon: The surface temperatures broke 50 this week on Lake Erie and Lake Ontario – I'm guessing this rise in temperatures is drawing more and more bait in shallow. When I say shallow, I'm talking from 50'-100'. From the Lake Ontario Bar to Wilson, there are huge clouds of bait that sometimes seem to go on for miles. For us, the bite has been good during the first couple hours of daylight, followed by long stretches of inactivity. Jointed Storm Thundersticks in black and silver as well as a mix of 5" spoons have been productive. We've caught fish in less than 30', close to Fort Niagara. We've also caught fish in well over 100' northeast of the red can. Keep hunting, that's been the way. The boat traffic was INSANE out there due to the tourney…I'll leave it at that.
Steelhead: we only fished for them once, for an hour or so, and picked up a couple. My interest in catching steelhead waned by mid-April. I'm not saying I don't like steelhead fishing – I definitely do – but I've been targeting them since this past October – I'll see them again in 5 months or so.
Smallmouth bass: it was another great week pursuing these beauties. The size, on average, was smaller than the week prior…but we still managed to land a few beasts. The numbers were excellent on every outing. It seemed like bigger baits worked best. I'm thinking that the warmer water temperature has them wanting/willing to eat larger meals. Regardless of the reason, swimbaits and crank baits outperformed finesse gear all week. We found fish right next to their spawning grounds. The water is heating up fast – they should stay frisky for a bit longer and then will get to making more bass.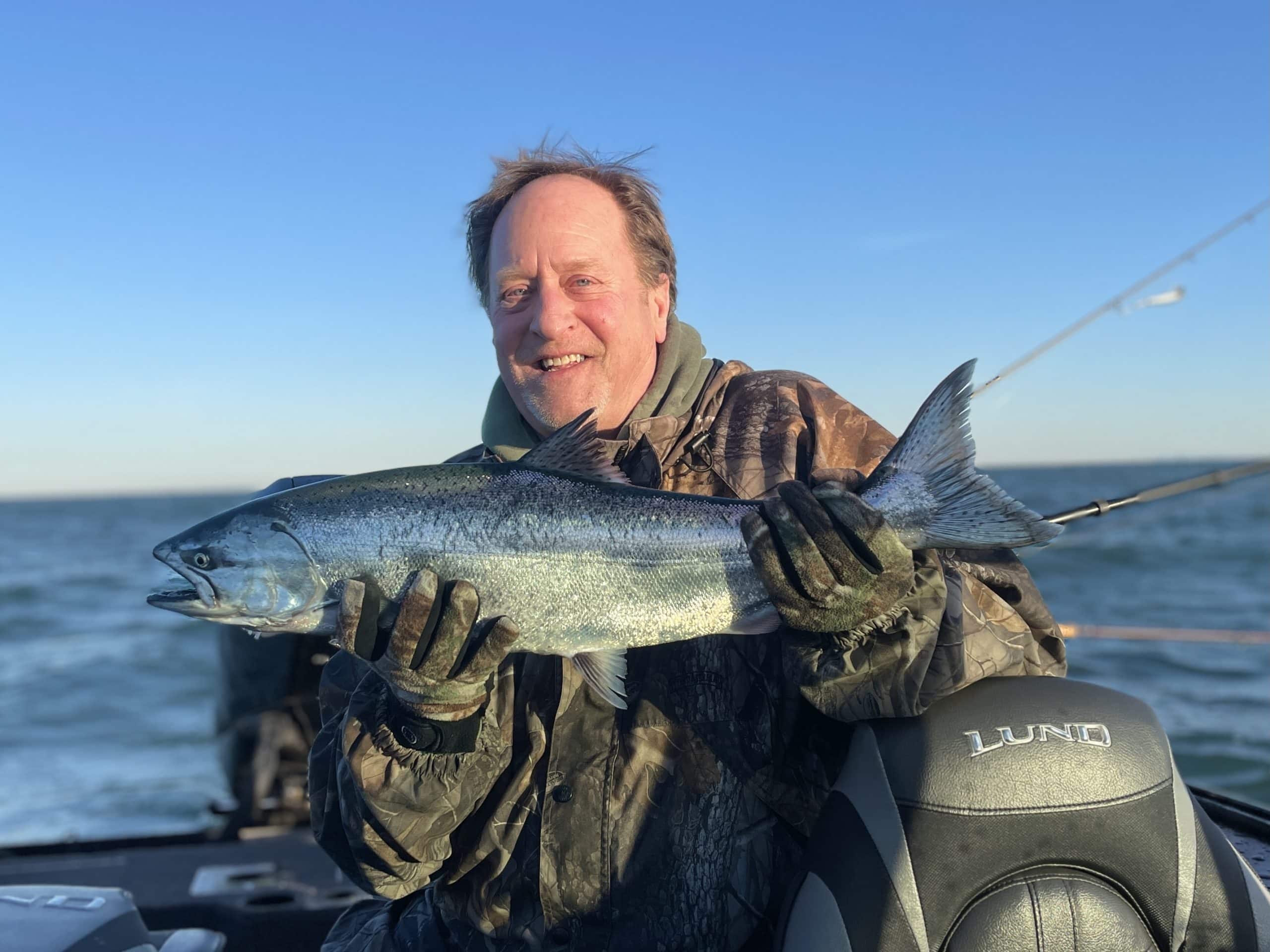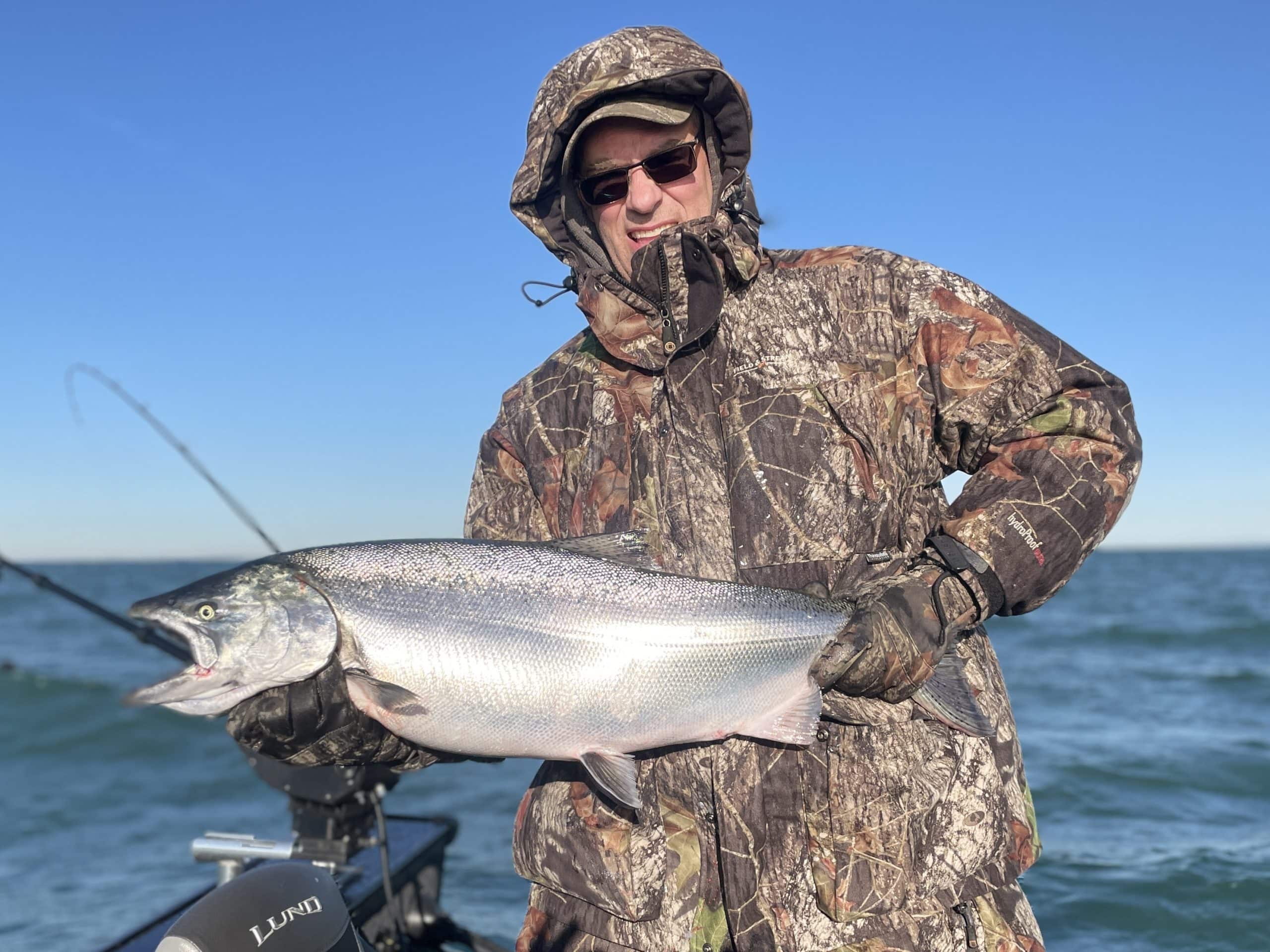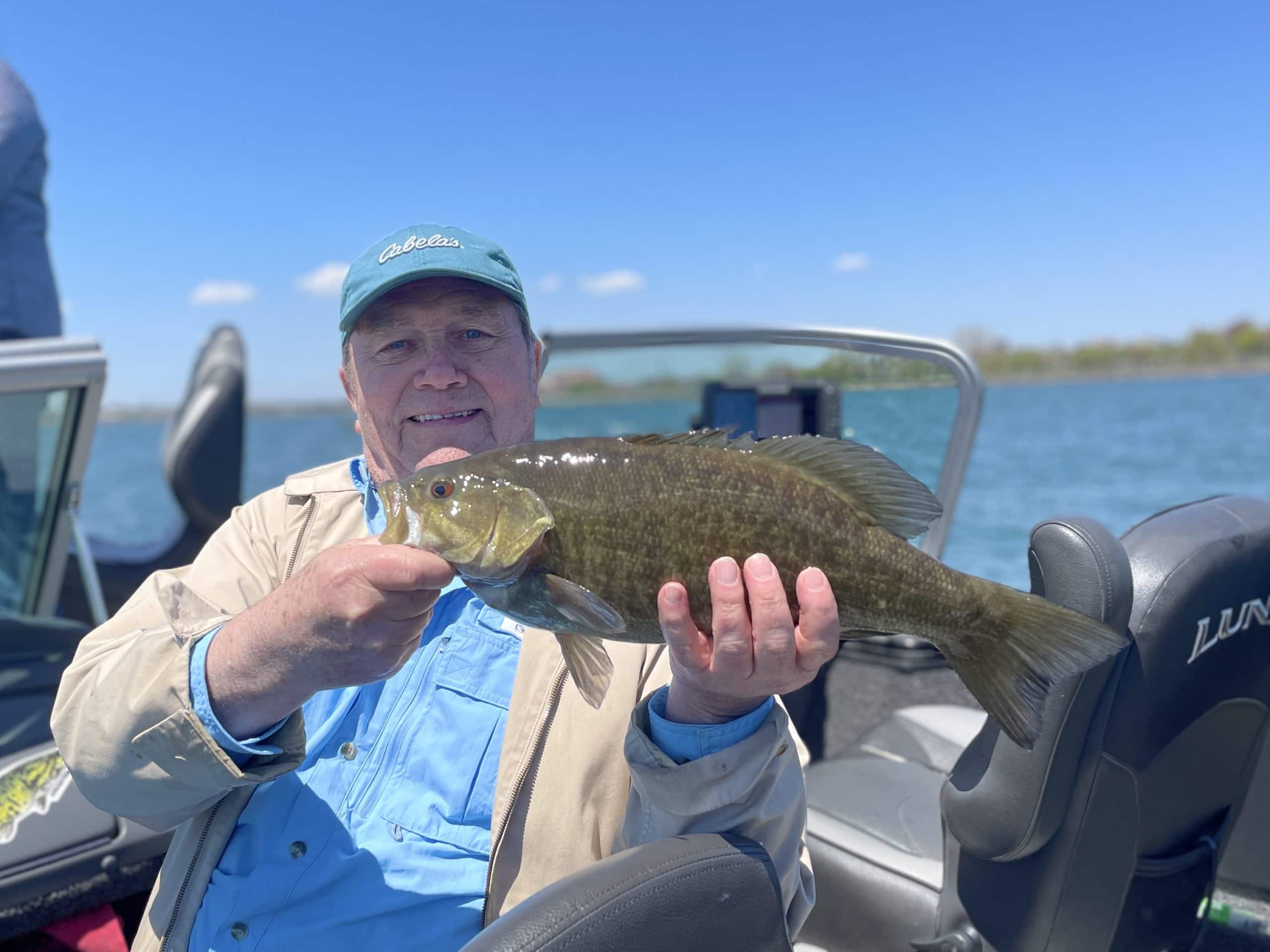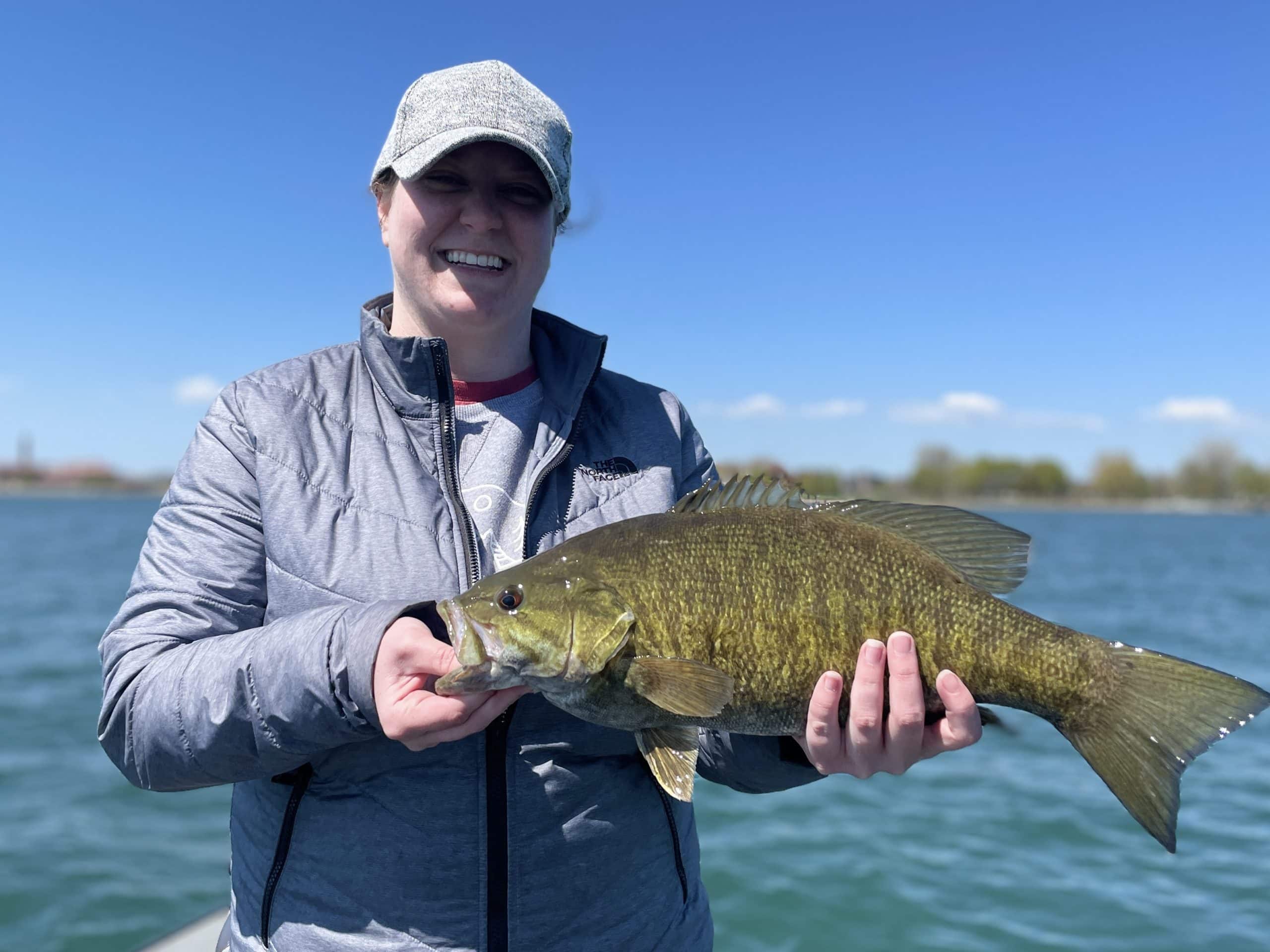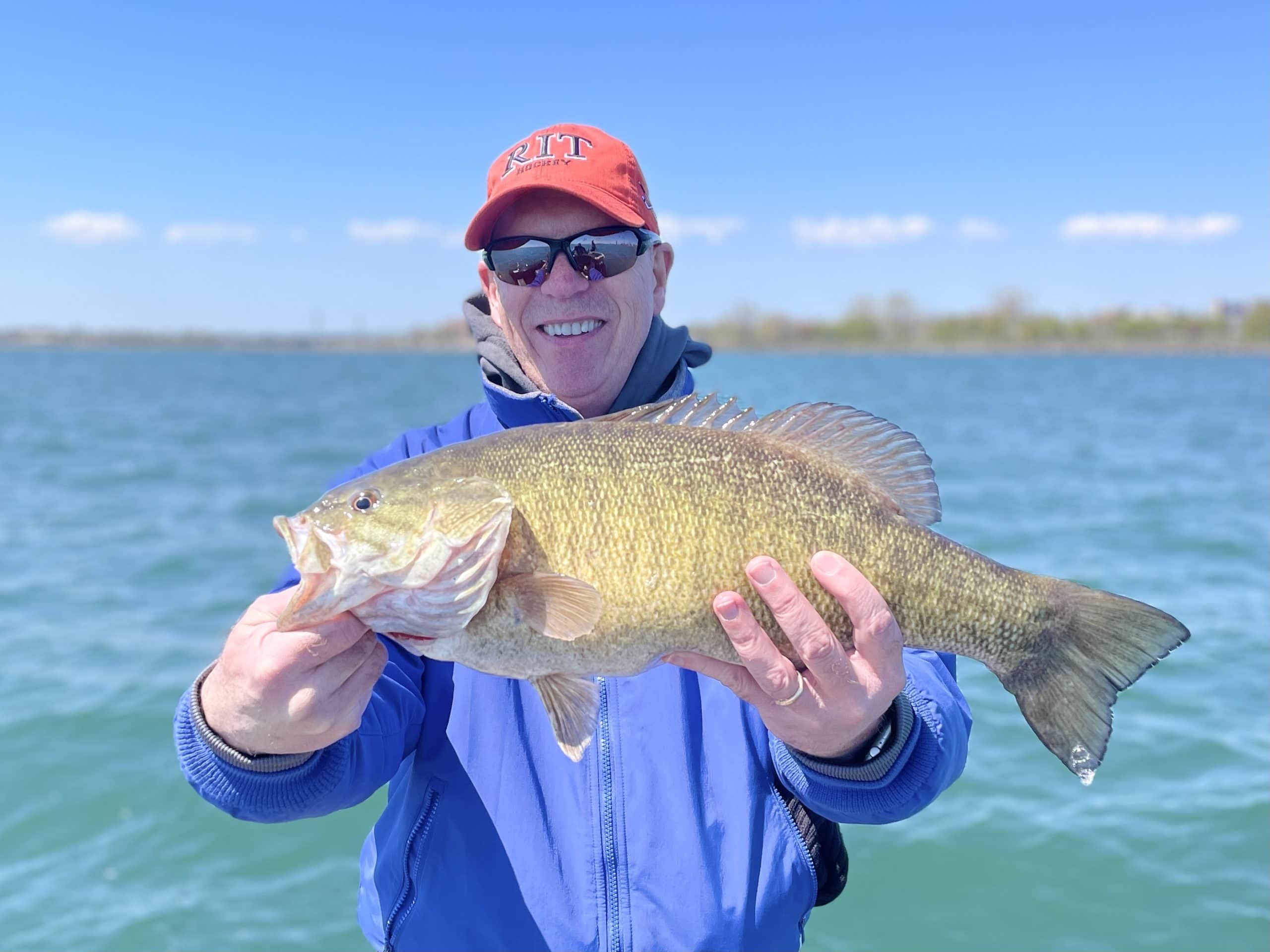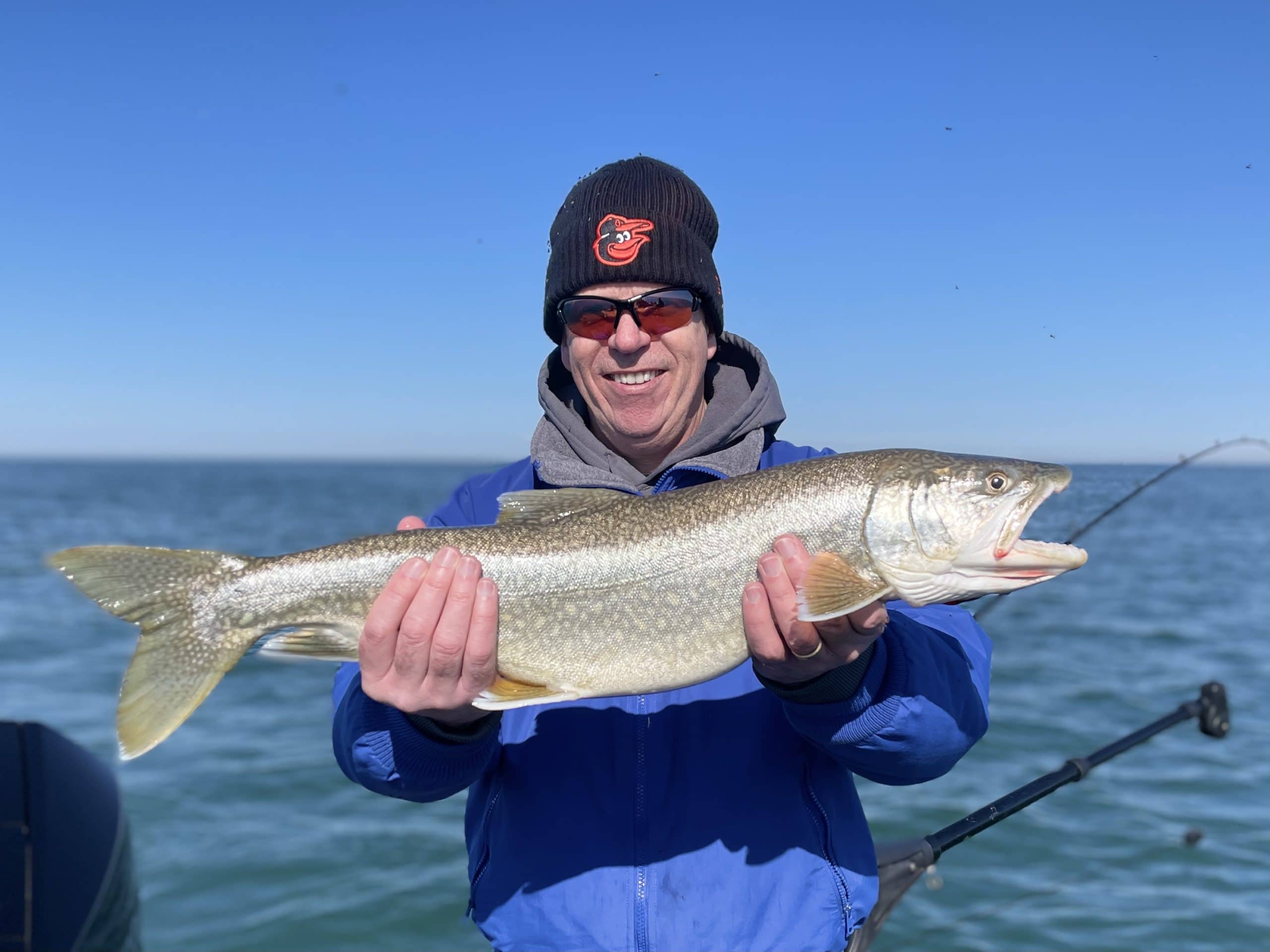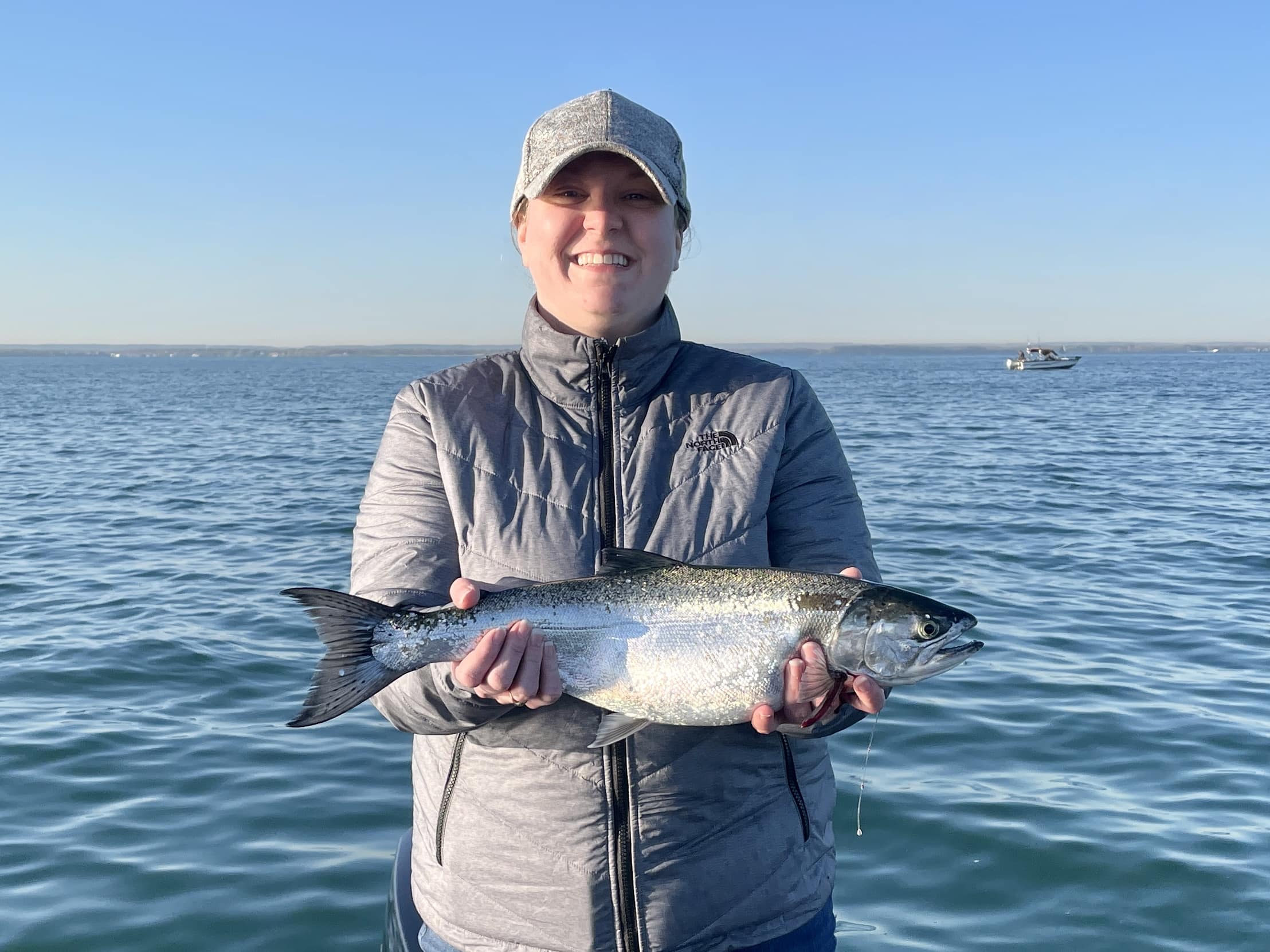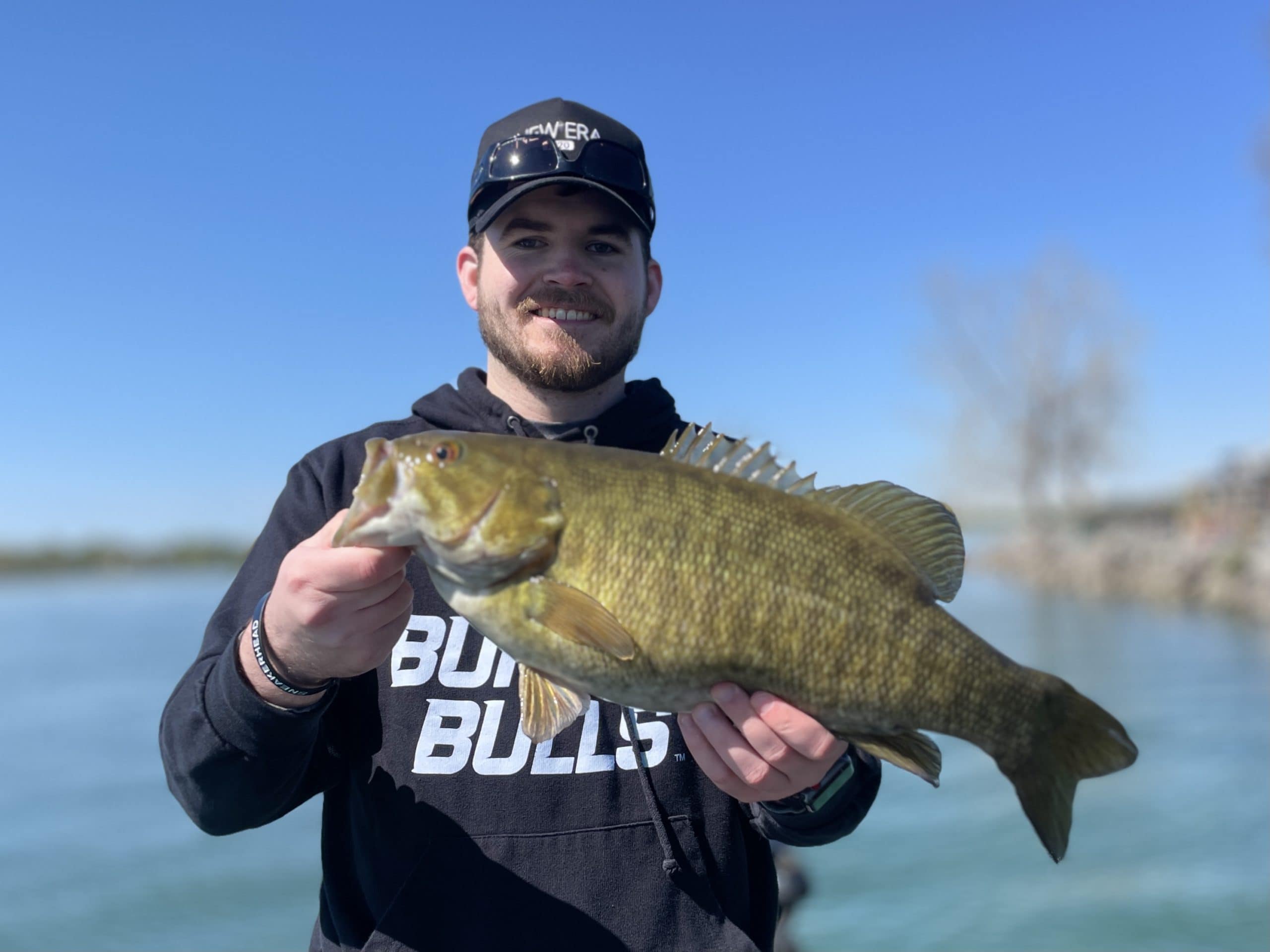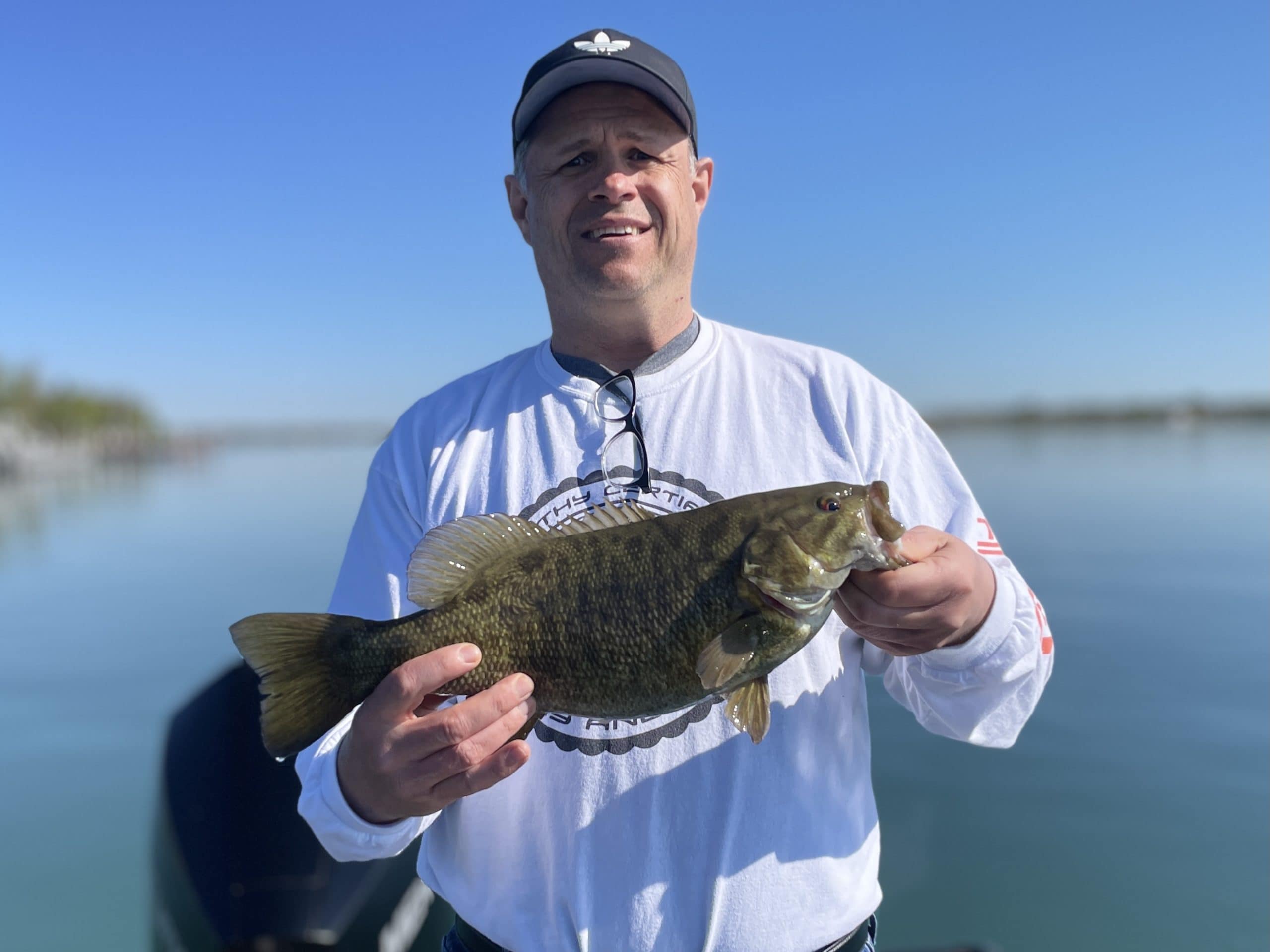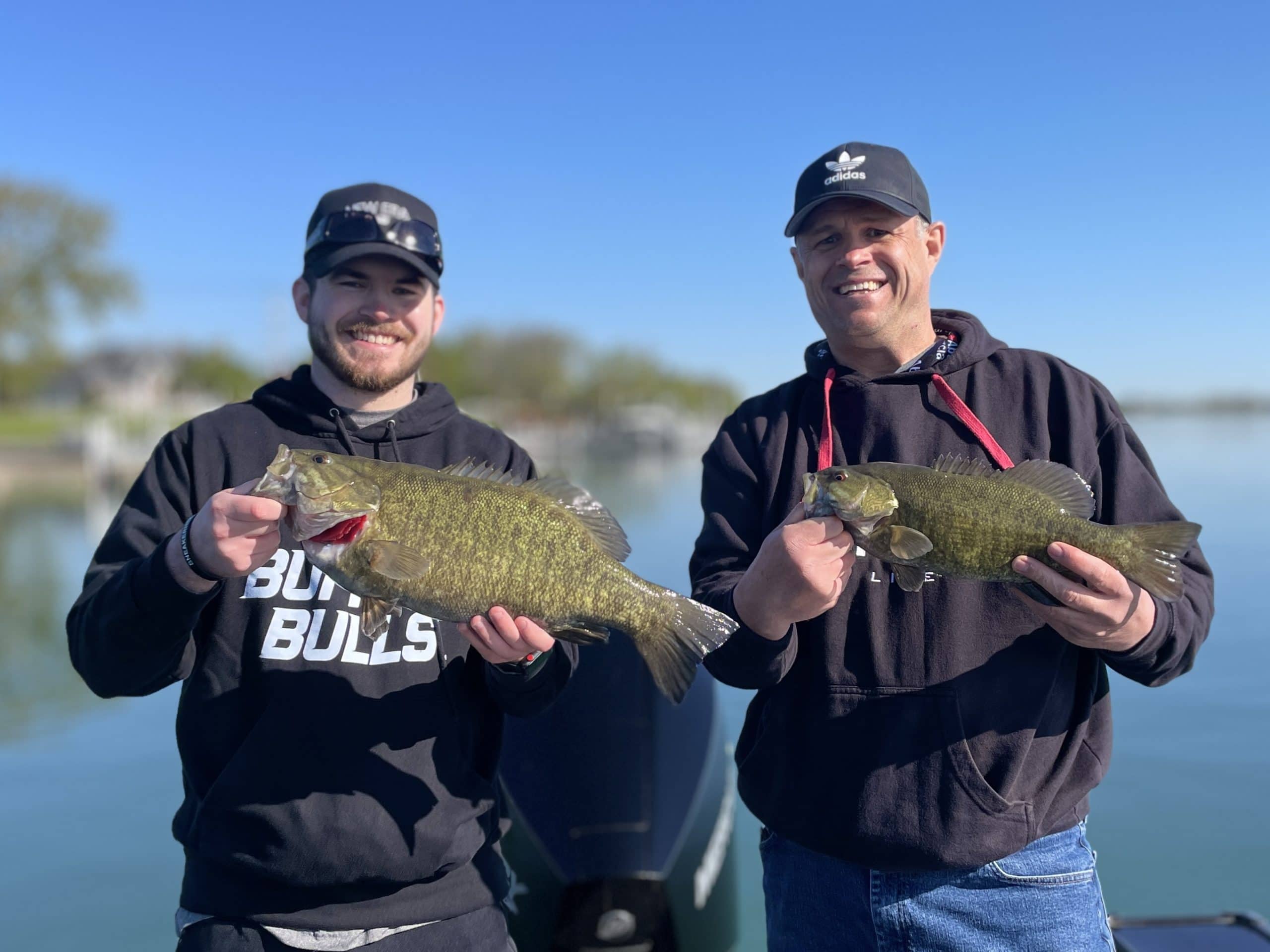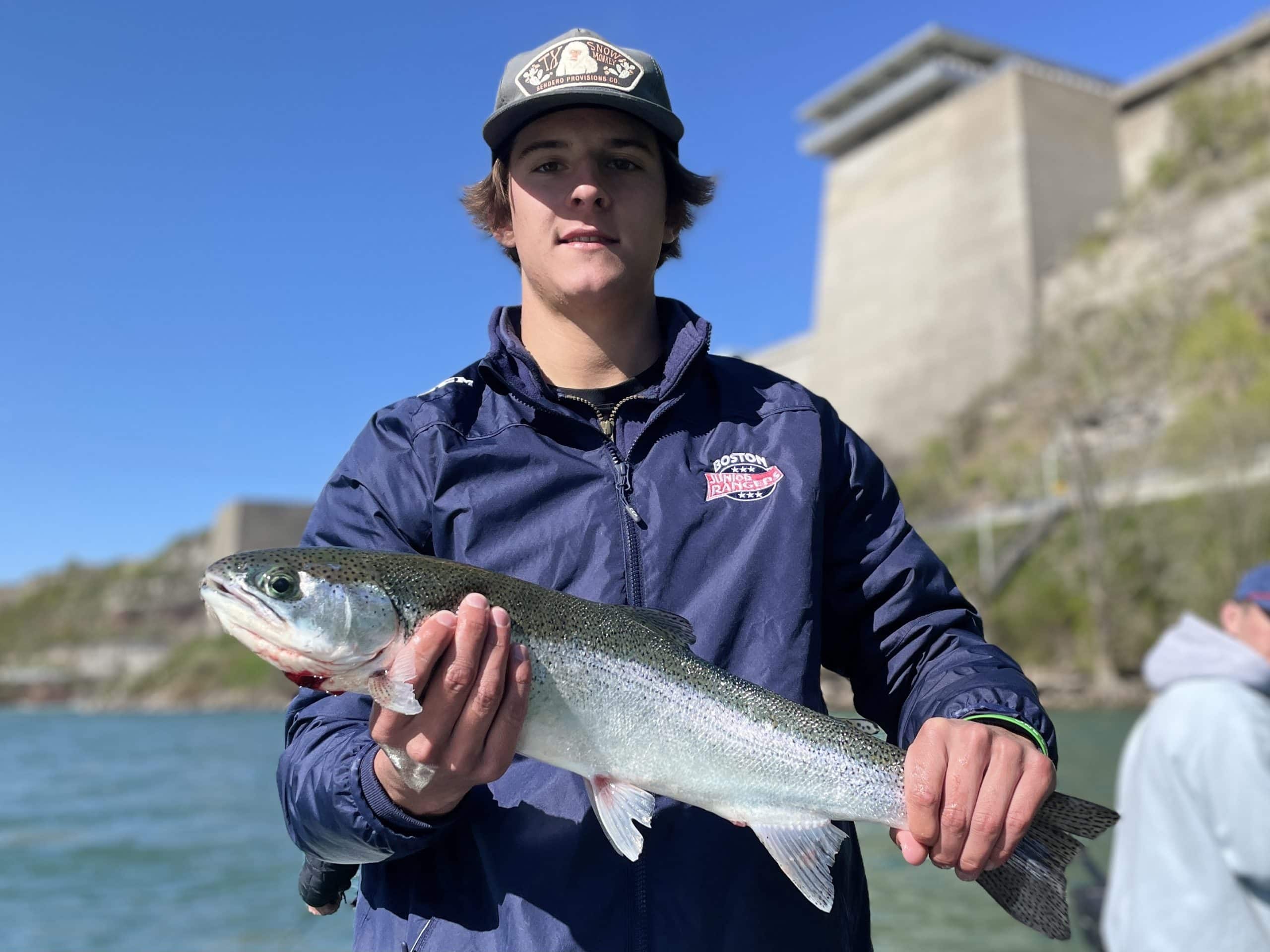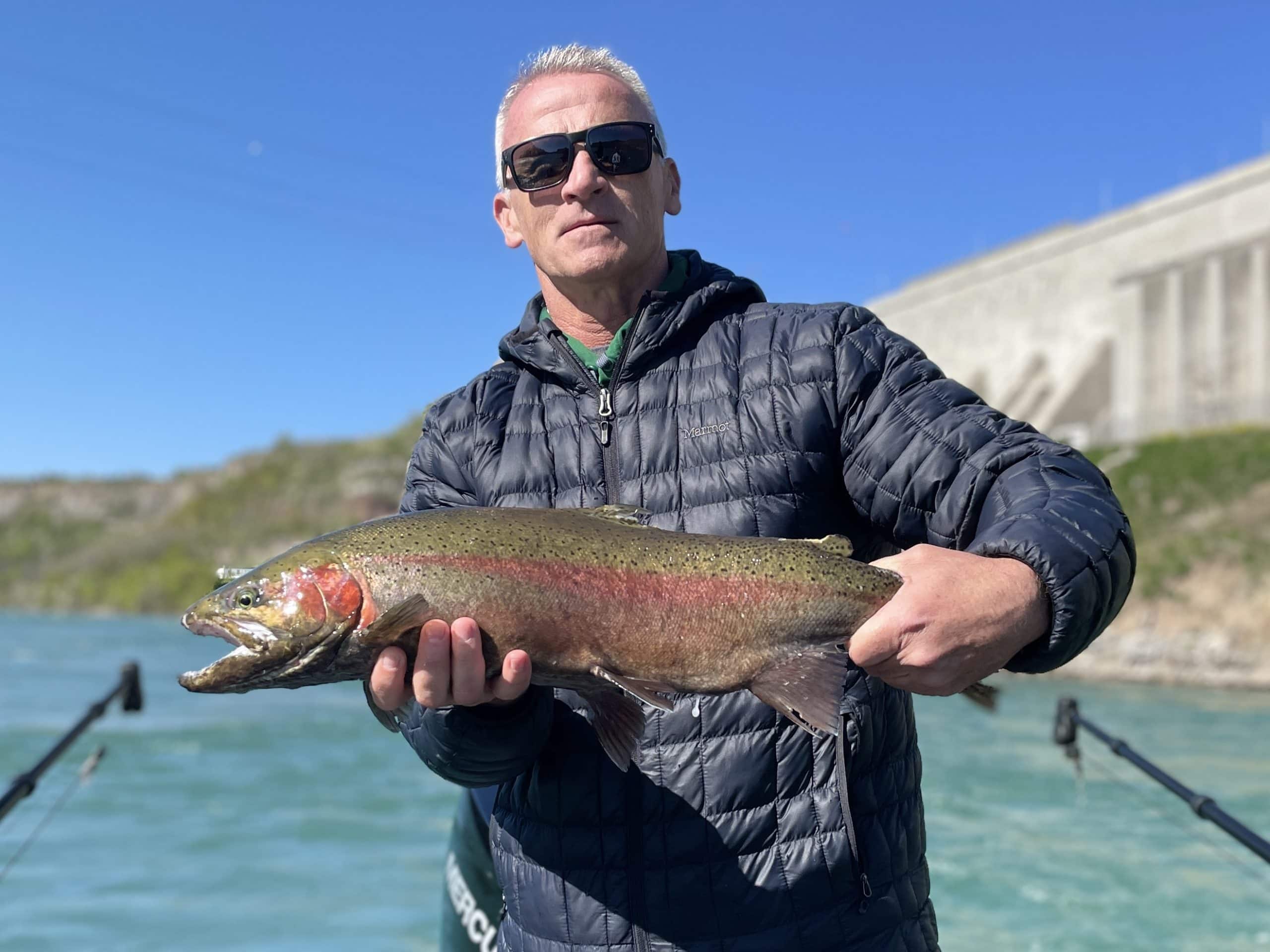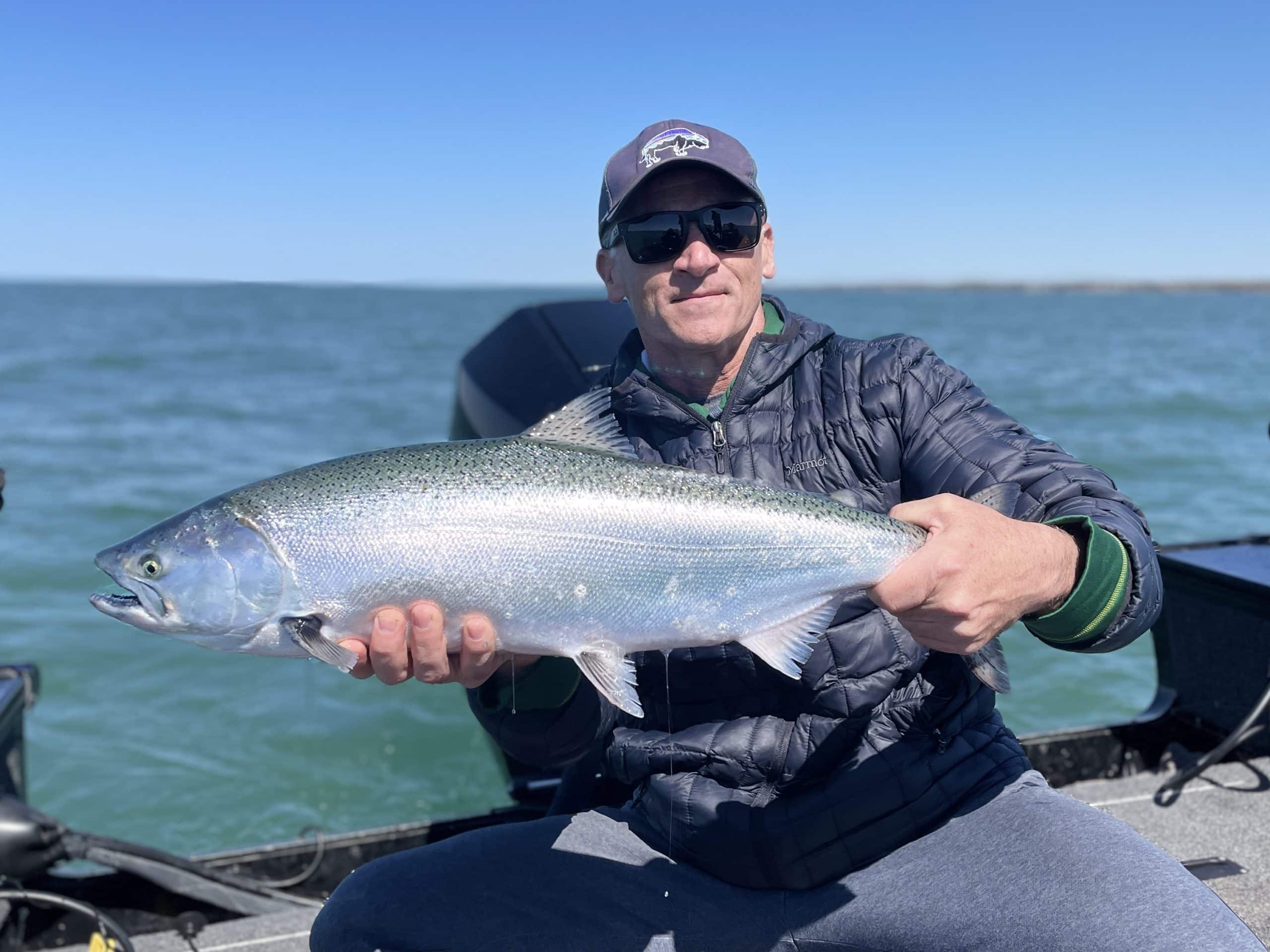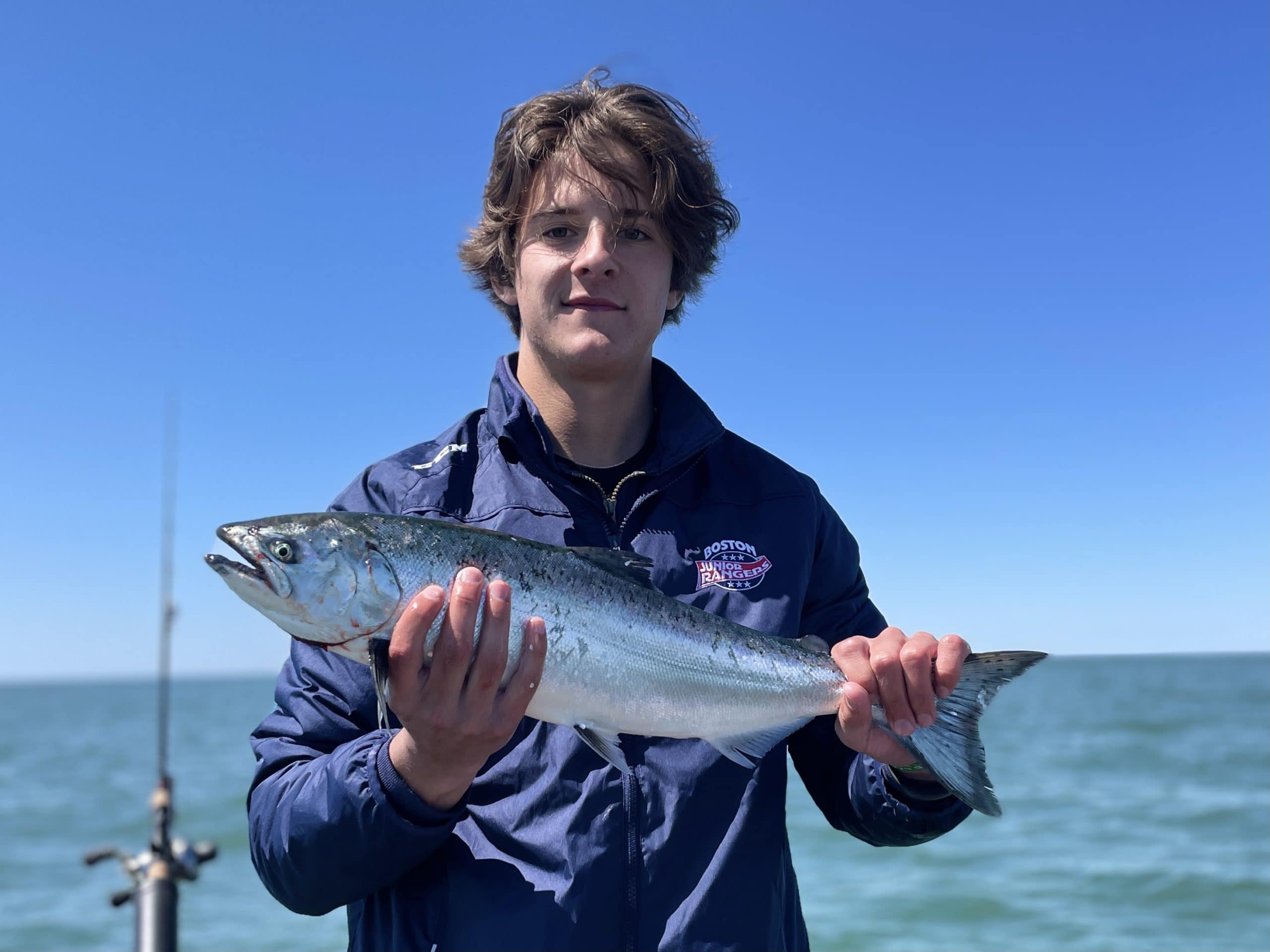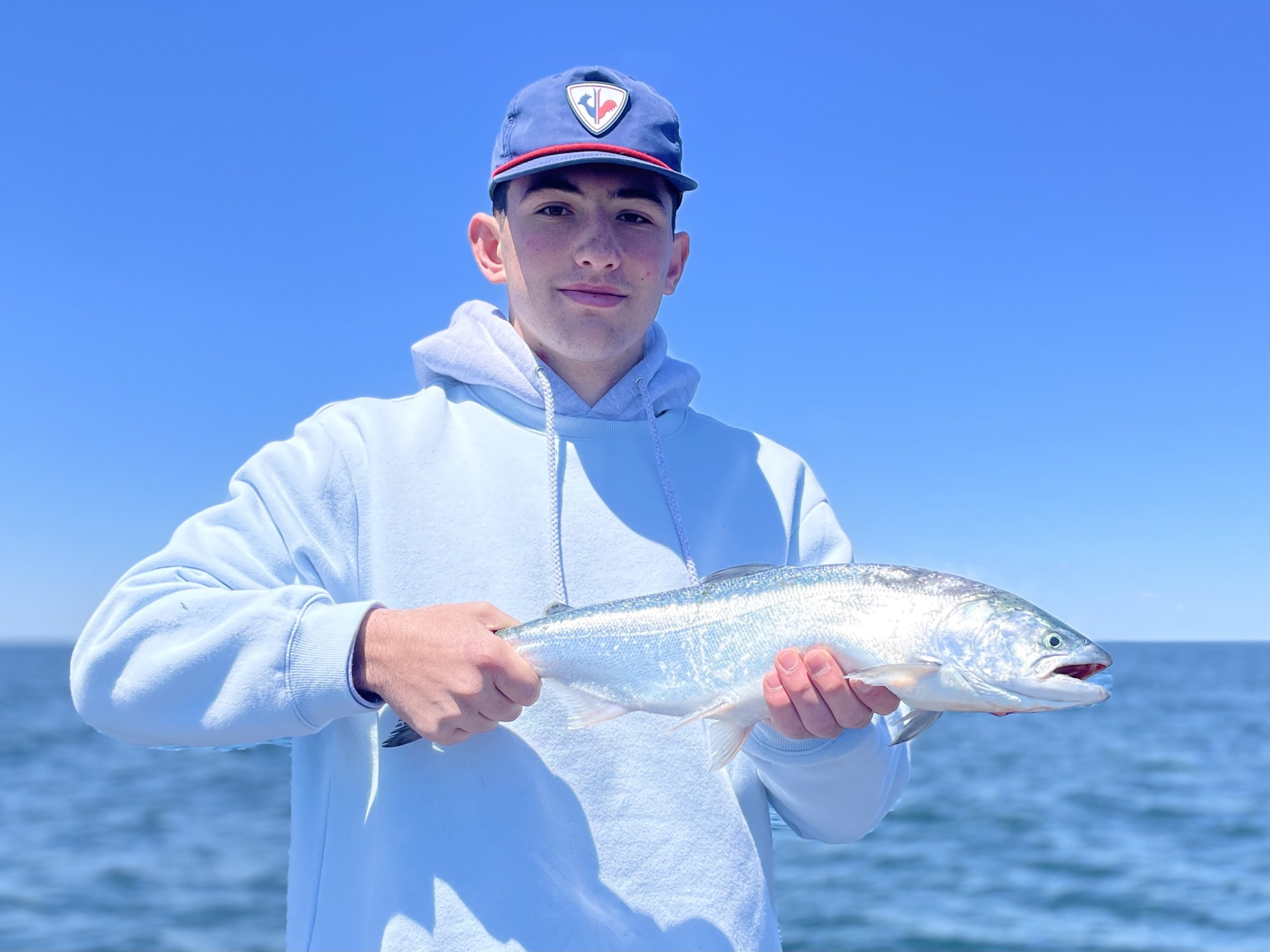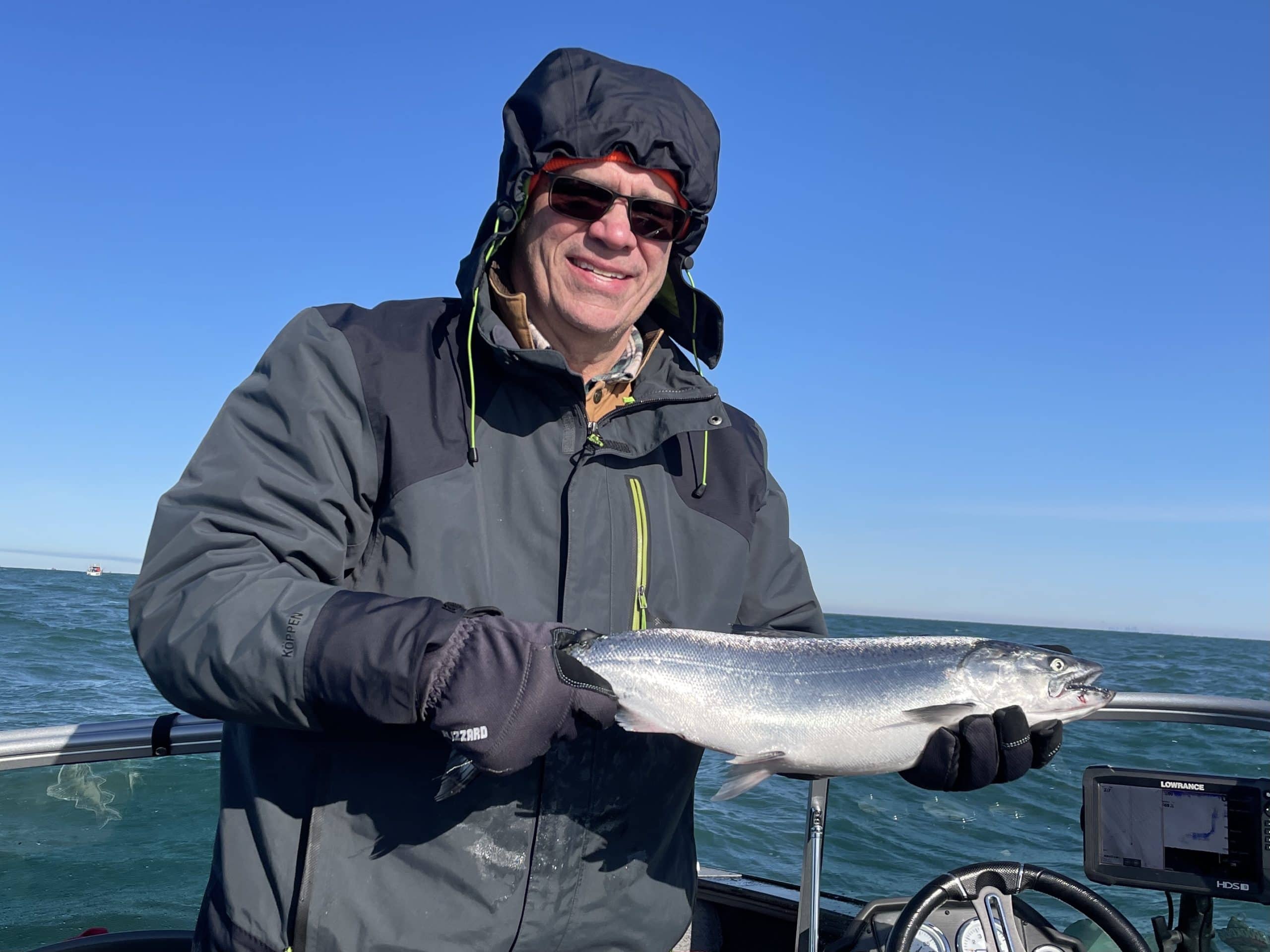 Looking Forward (17-23 May)
Well, we've established that I'm not AT ALL prophetic when it comes to the upcoming week's forecast. However, that's not going to stop me from making a prediction anyway. The forecast for this upcoming week looks excellent. Low winds, lots of sun, warm temperatures – I may even fish in shorts one of the days.
We'll be on the water daily – more salmon days than bass days are on the docket for this upcoming week. Looking forward to seeing you on the water!
Stay healthy my friends – mentally and physically,
Ryan