Days on the Water: 4
Who we fished with: friends
Where we fished: Upper Niagara, Lower Niagara, Lake Ontario
What we were Targeting: Smallmouth Bass, King Salmon, Lake Trout
Tactics: crank baits, blade baits, ned rigs, drop shots, trolling
Commentary
Last Week
It's weird starting off messages these days. I want to say that if you're reading this, I hope your doing well. However, a state of "wellness" seems increasingly unlikely. Maybe – "I hope you're staying mentally and physically healthy," – but that's kinda long winded. I've seen some other folks asking, "What's made you laugh lately," OR "what plans are you making for when we reopen," – but that would require a thoughtful response that the reader isn't going to spend the time to provide. What I really want to say is that I wish you were fishing with me.
This past week finally felt like spring. No gloves. No cold weather bib/jacket. No beanie. Sure, we received some heavy rain and the wind got pretty big a couple times, but everything remained in great shape. We split time between the Upper Niagara, Lower Niagara, and the Lake Ontario bar – sometimes all 3 in one day.
Some folks may think hitting 3 regional fisheries in a day comes with a big fuel cost. For us, that's not the case – we live on the Upper Niagara and only 20 minutes from the Lower Niagara. Besides, even if fishing all 3 locations in one day was a little more expensive, to us, it'd be worth the price tag to experience the diversity of the region. One day we caught king salmon, lake trout, smallmouth bass, white bass, steelhead, and a musky. Catching that wide range of species in one day only sounds impressive if you're NOT from the Buffalo Niagara Region. To us locals, it's "just" another awesome day.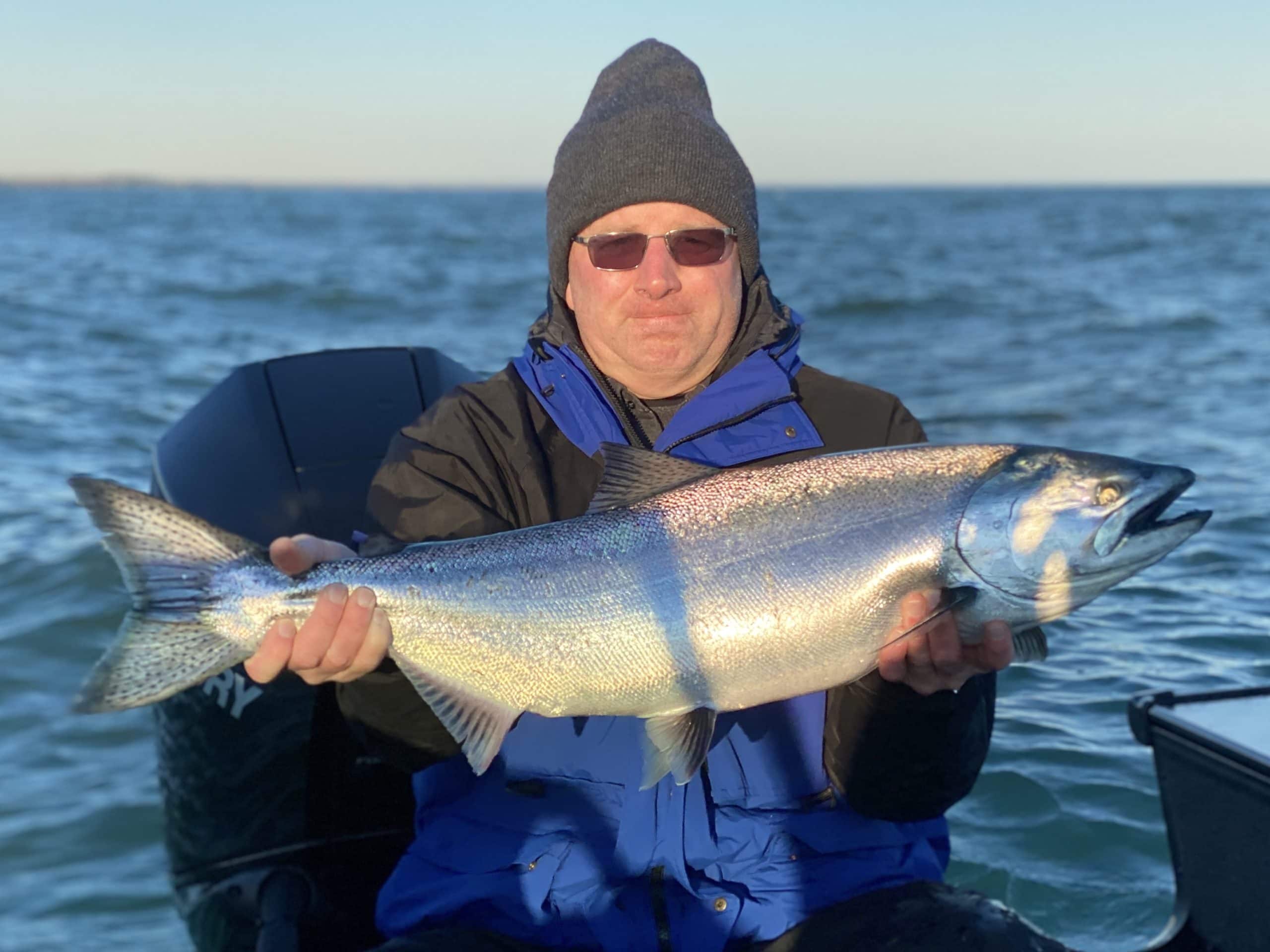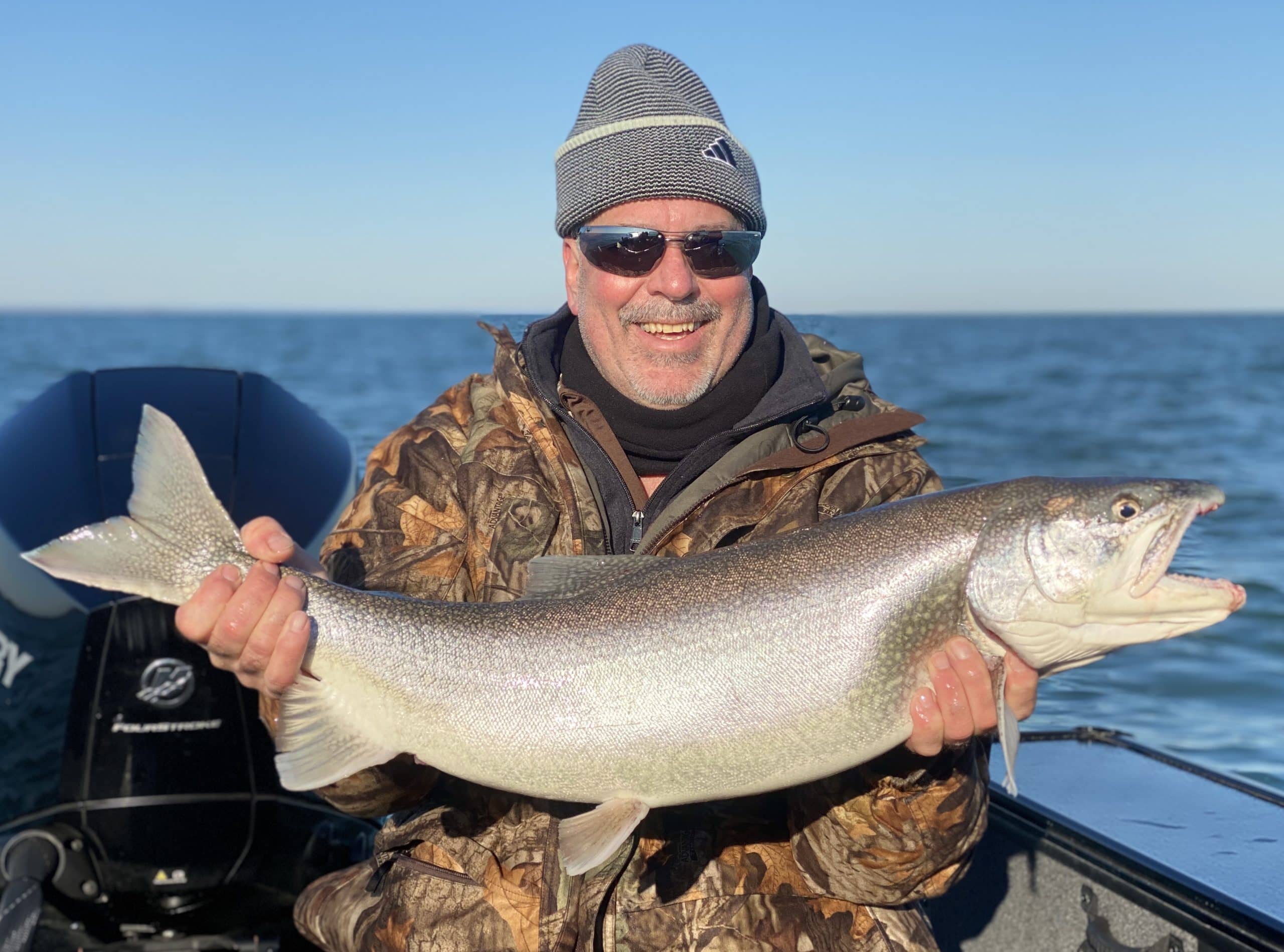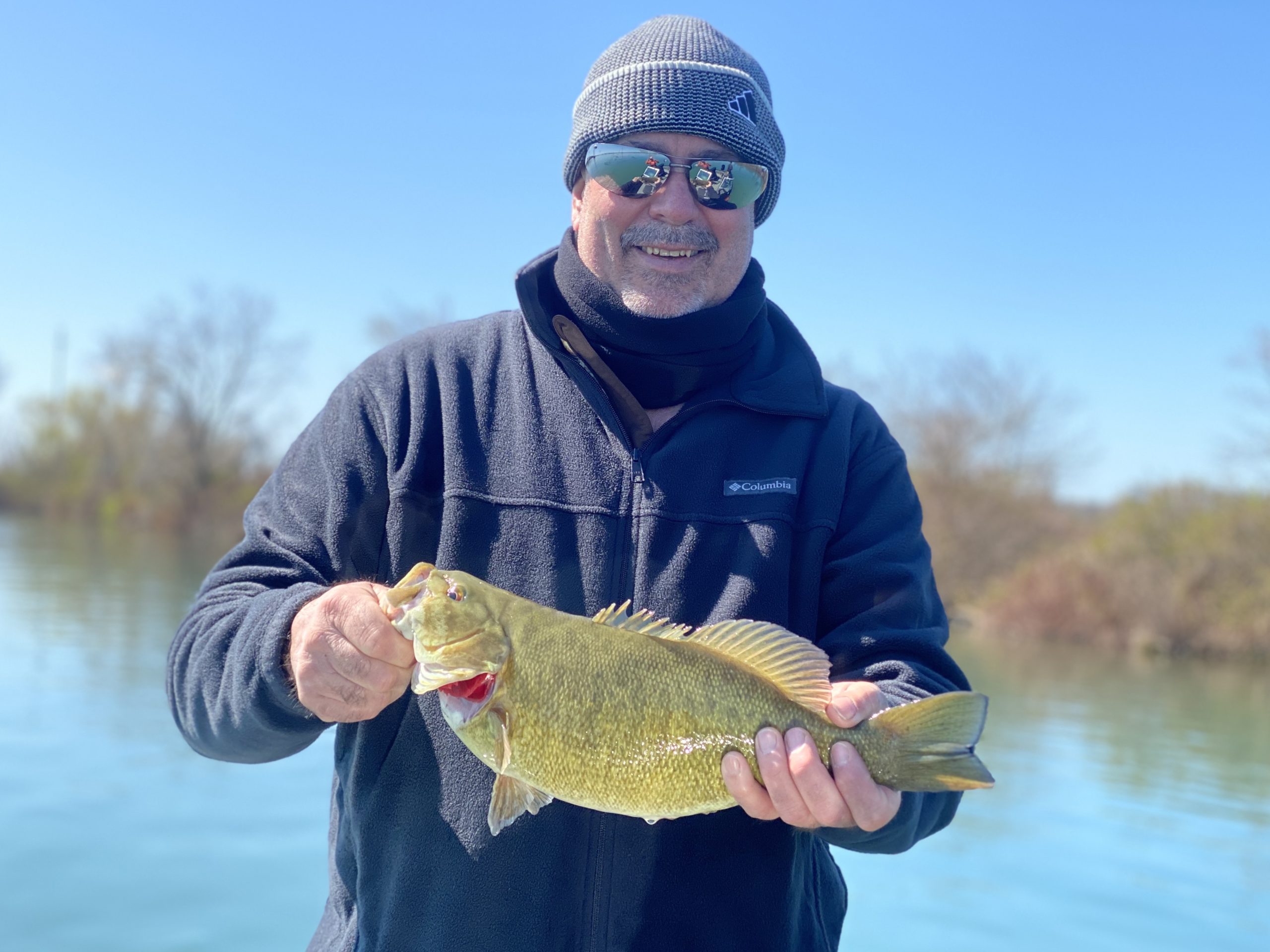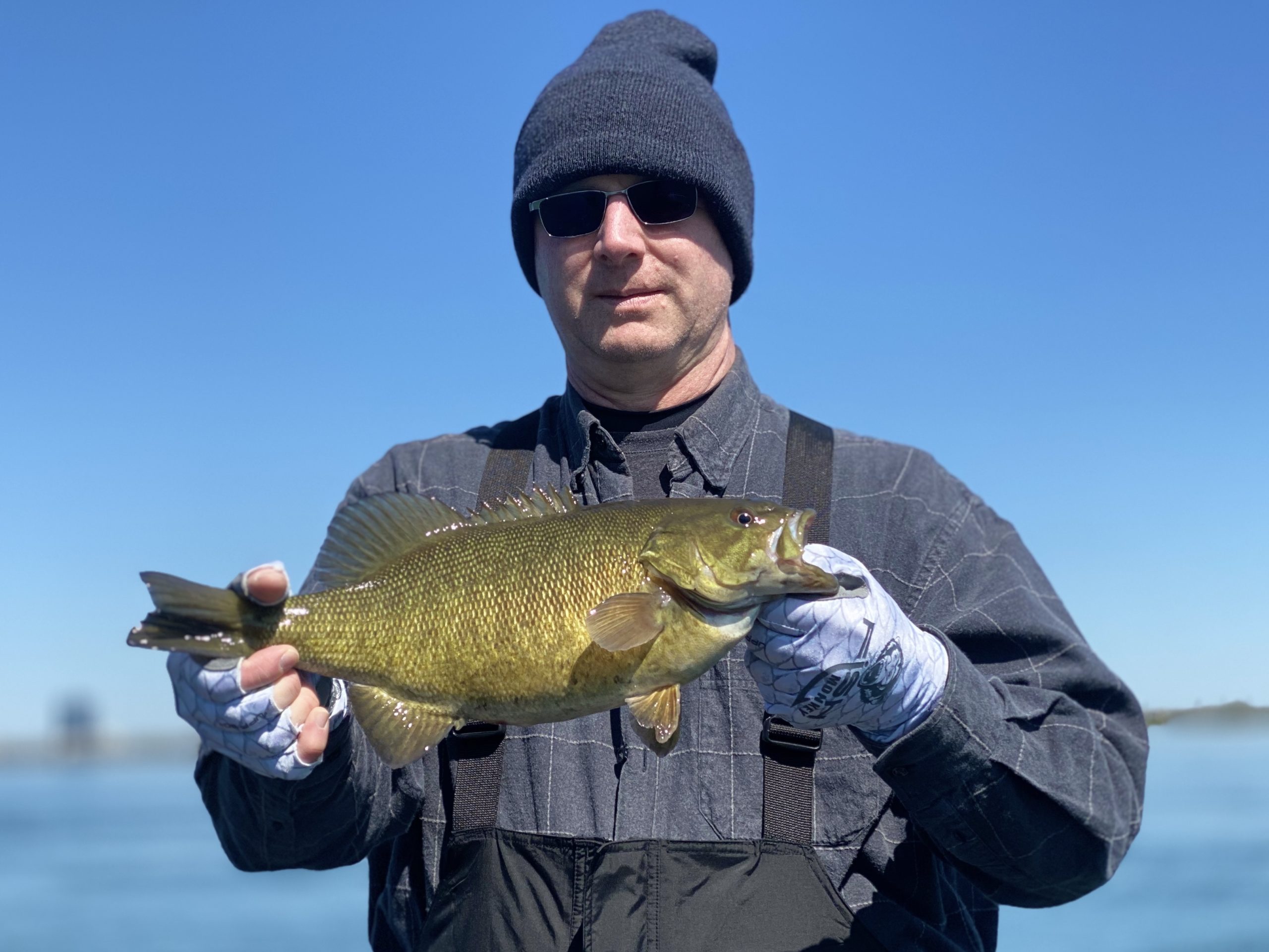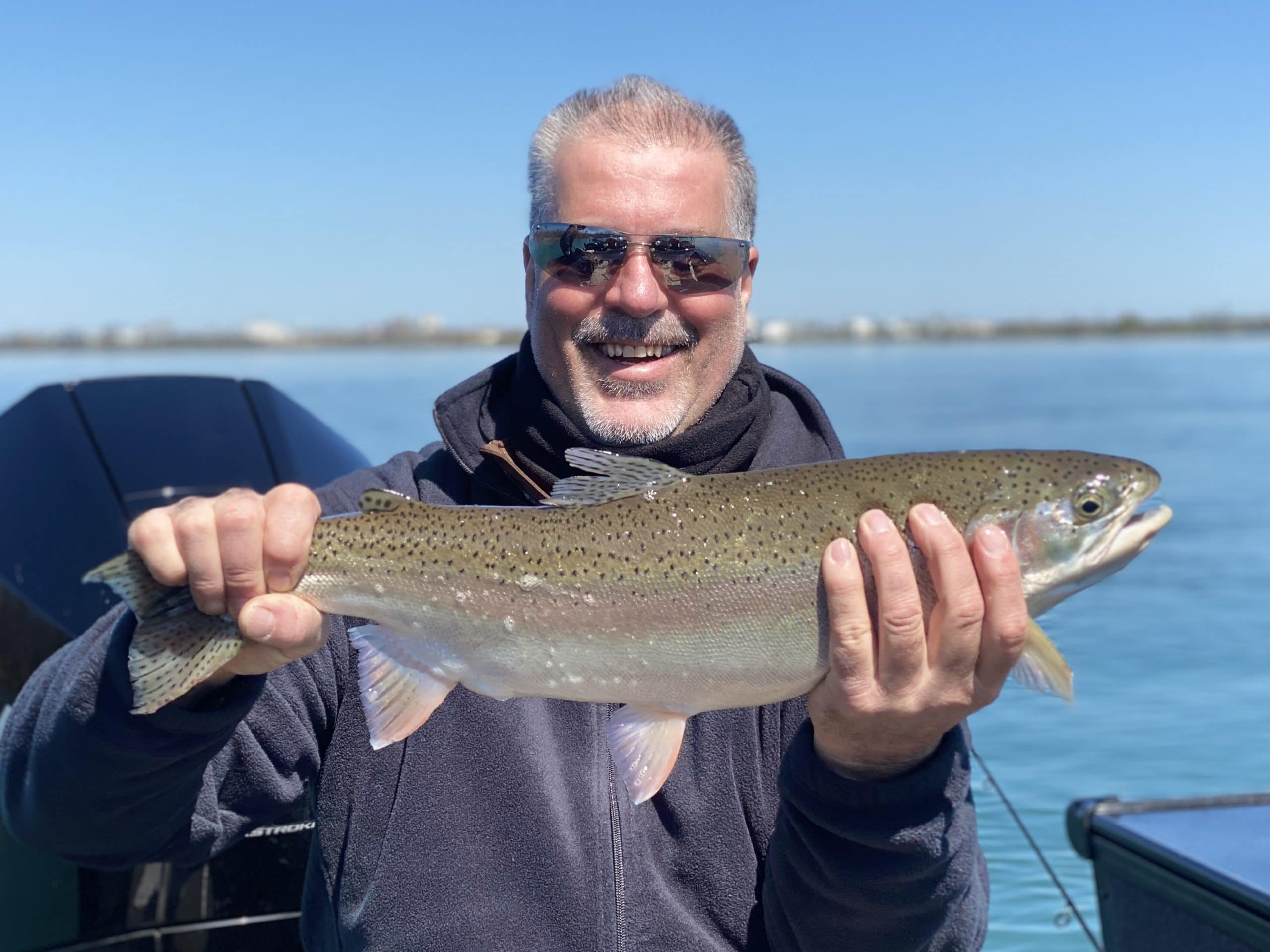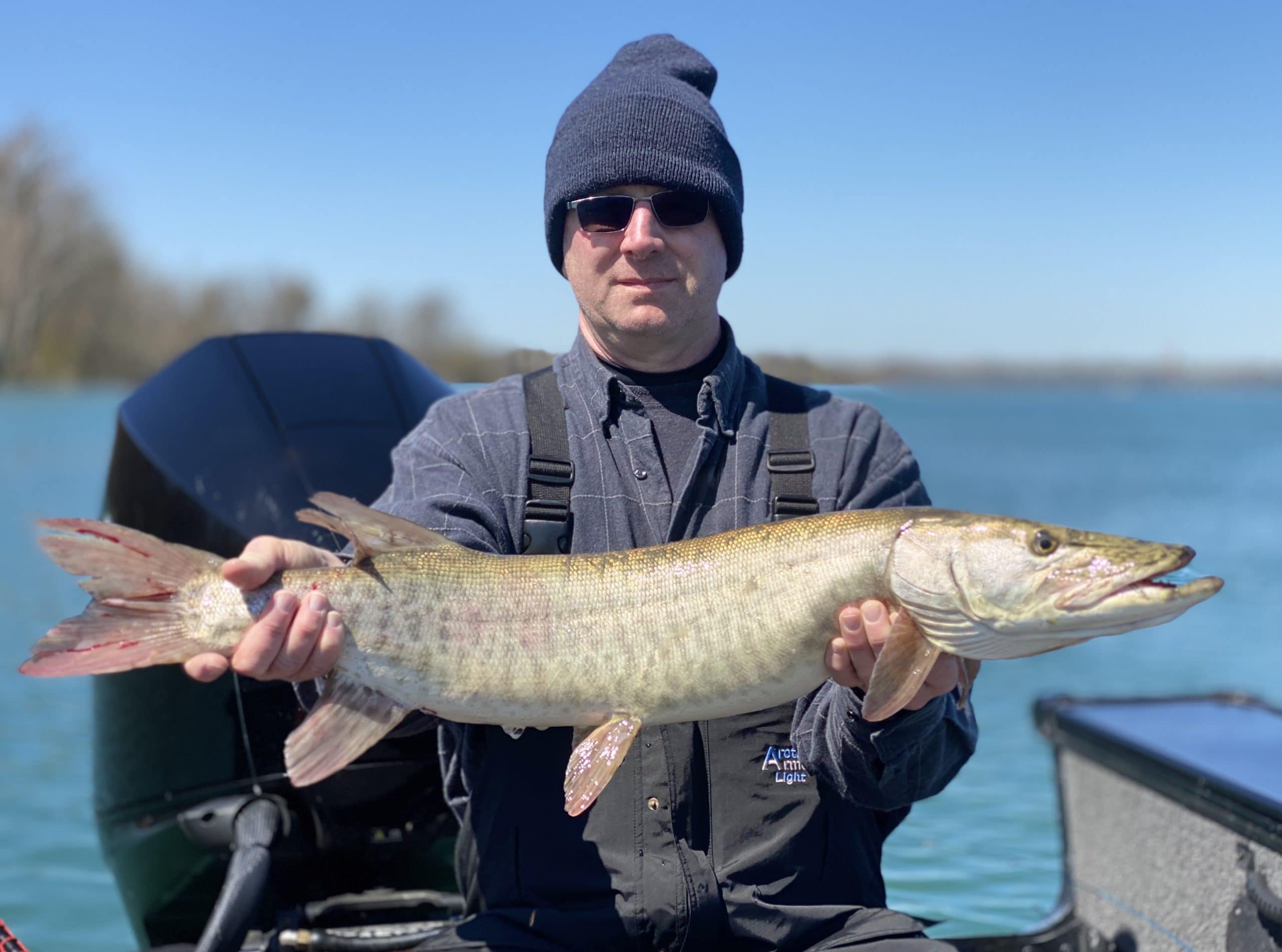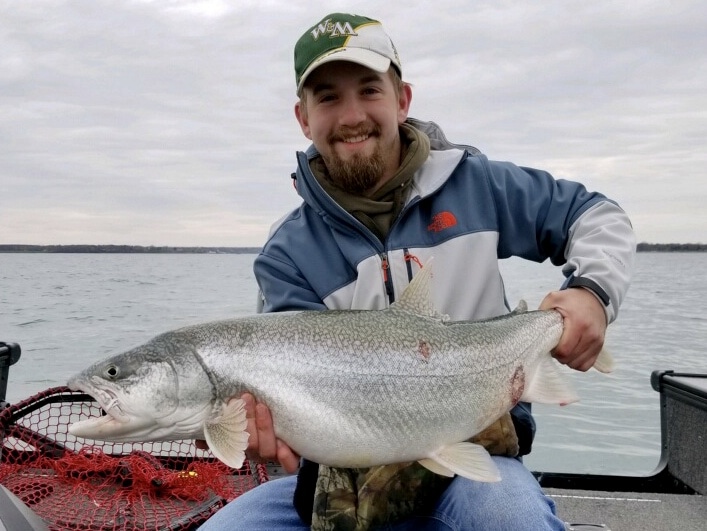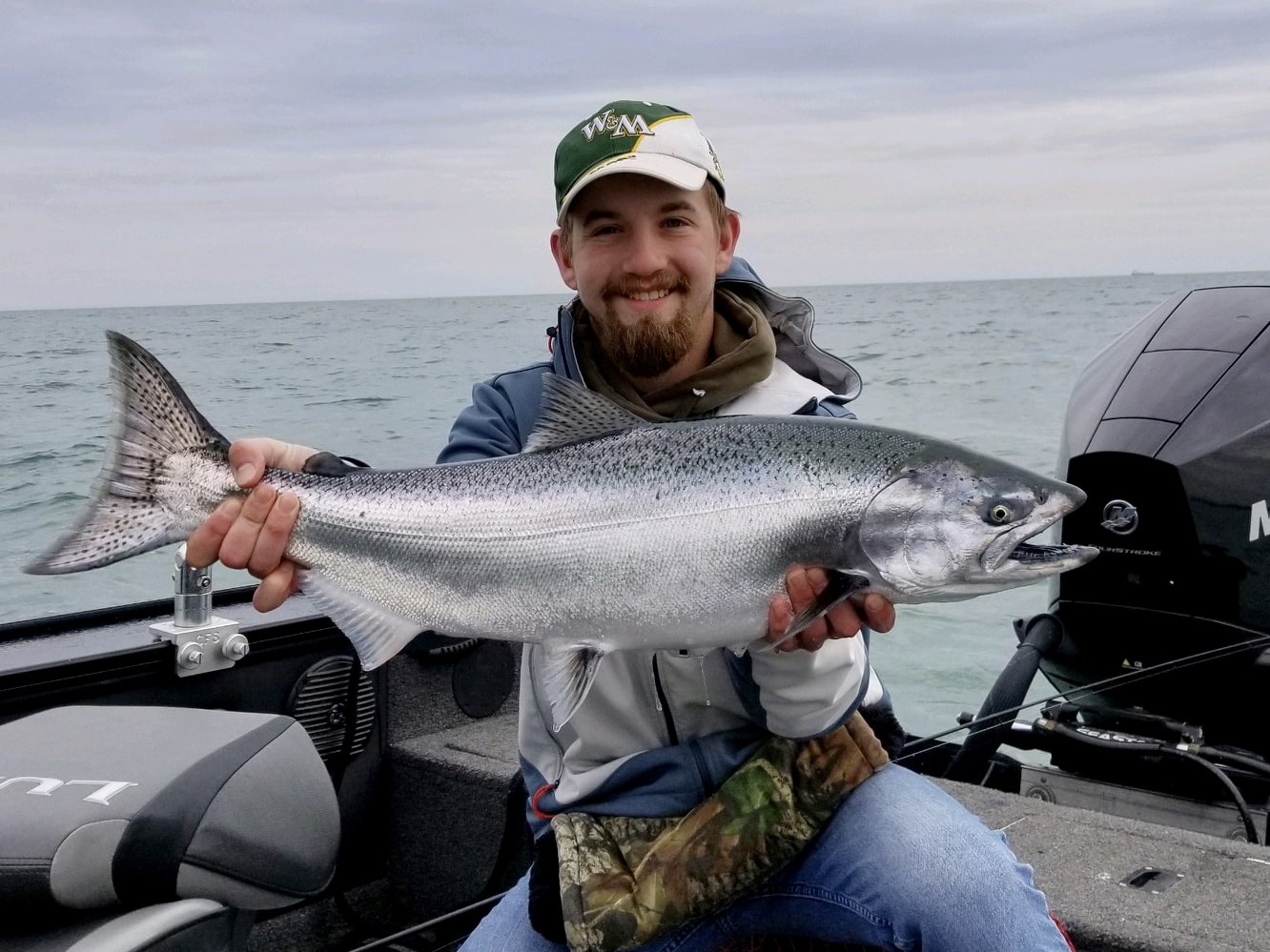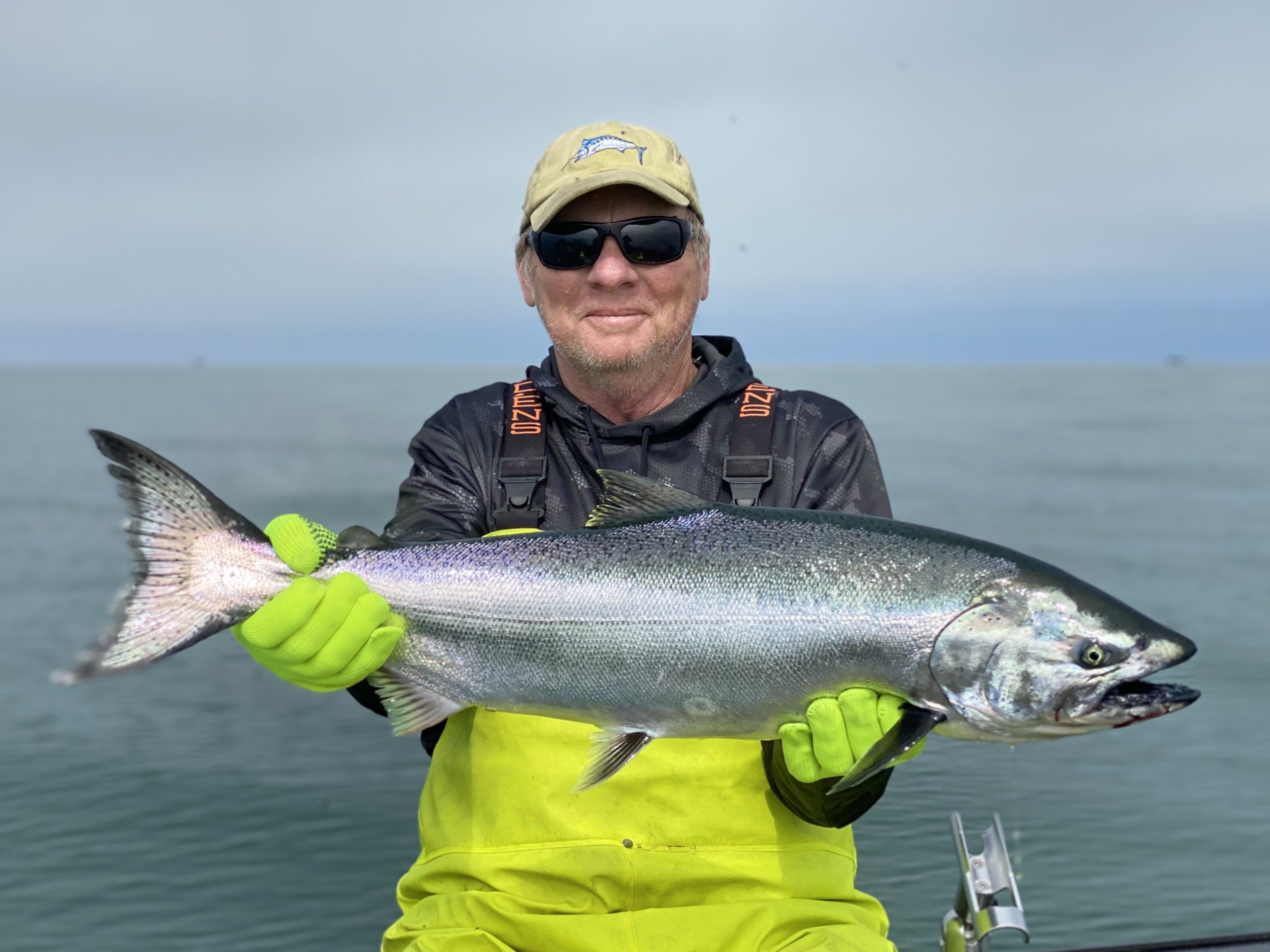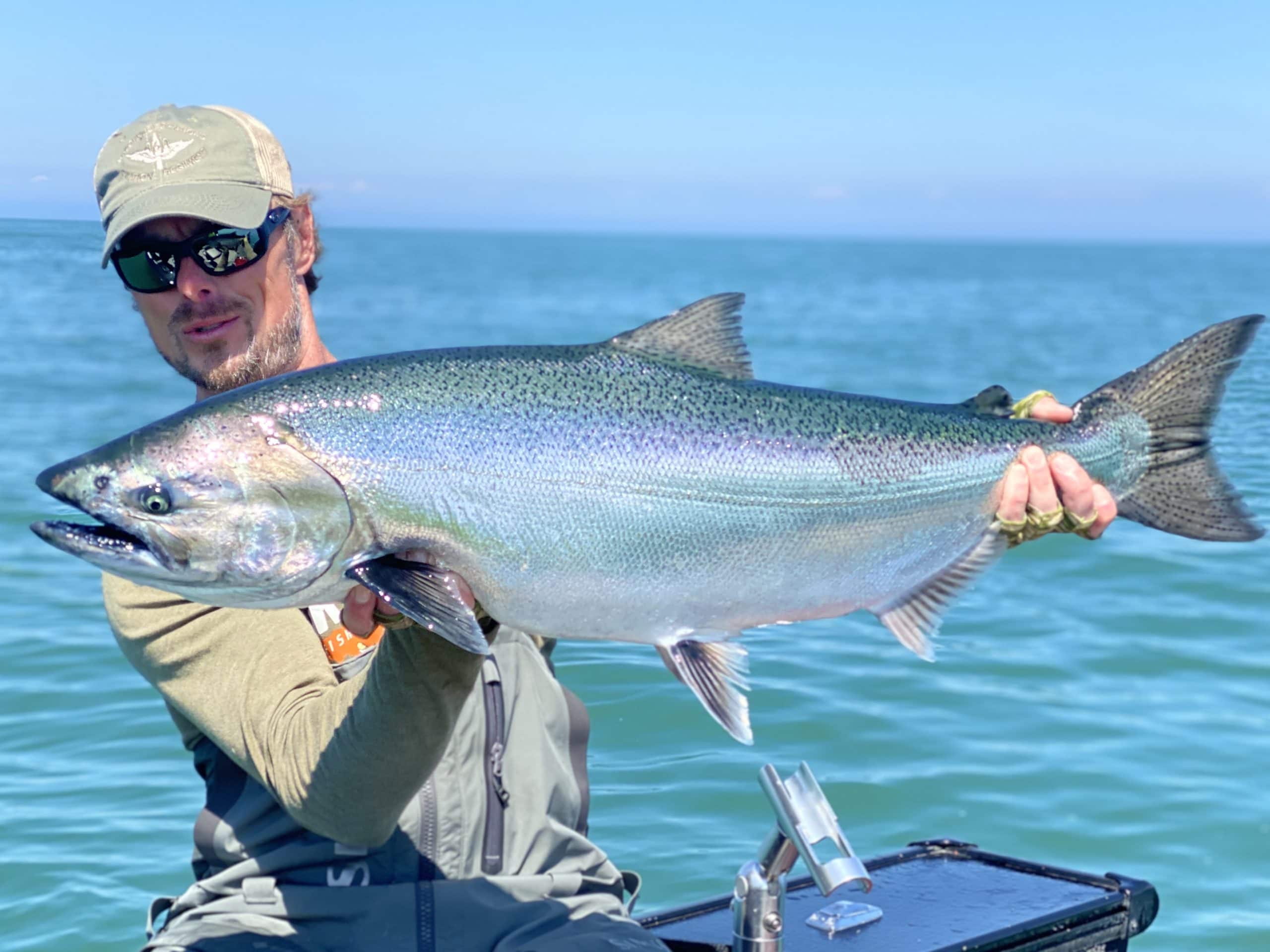 Next Week
Next week looks like more of this past week…except warmer. We're about to get a solid dose of rain – forecasts from tonight through early Tuesday are calling for well over an inch of rain. That'll surely stain the Niagara…at least a little bit. We'll be monitoring that daily as per usual. After Tuesday, things are looking pretty amazing.
We'll be taking full advantage of this awesome weather pattern, continuing to split time between the Upper Niagara, Lower Niagara, and the Lake Ontario bar. We hope to see you out there! If you're interested in experiencing it first hand, give us a call or tap this link.
Stay well my friends,
Ryan