Days on the Water: 5
Who we fished with: friends, clients
Where we fished: Upper Niagara, Lower Niagara, Lake Ontario
What we were Targeting: Smallmouth Bass, King Salmon, Lake Trout, Walleyes
Tactics: crank baits, blade baits, ned rigs, drop shots, trolling spoons, trolling harnesses
Commentary
Last Week
Well…either Mother Nature was like Cybil last week or I was just off my game. Probably a little bit of both. I went from hero to zero on the Lake Ontario Bar and the smallmouth bass seemed to get close lipped on the Niagara River. Huge heat followed by a crazy cold snap had to contribute to a lackluster performance (at least, this is the story I'm telling myself). Every day was strikingly different.
On that record-breaking heat day when the temps climbed above 90, I was out fishing with the bros on the Lake Ontario Bar. Having a tough time finding kings, we opted to push up the Lower Niagara in search of bass. Suddenly, about in line with the Lewiston boat launch, we were hit with a mass of hot air similar to when you turn on the A/C in your car after it's been sitting in a hot parking lot for a few hours. It was oppressive – we opted to cut the day short.
Still, even amidst the heat, I was able to make a couple decent days happen on the Upper Niagara – albeit for short windows. Blade baits and crank baits seemed to anger the fish enough to get them back into predator mode. The water temperatures are at that point where fish must be getting ready to spawn. I haven't seen any beds yet but I'm betting they'll start popping up next week.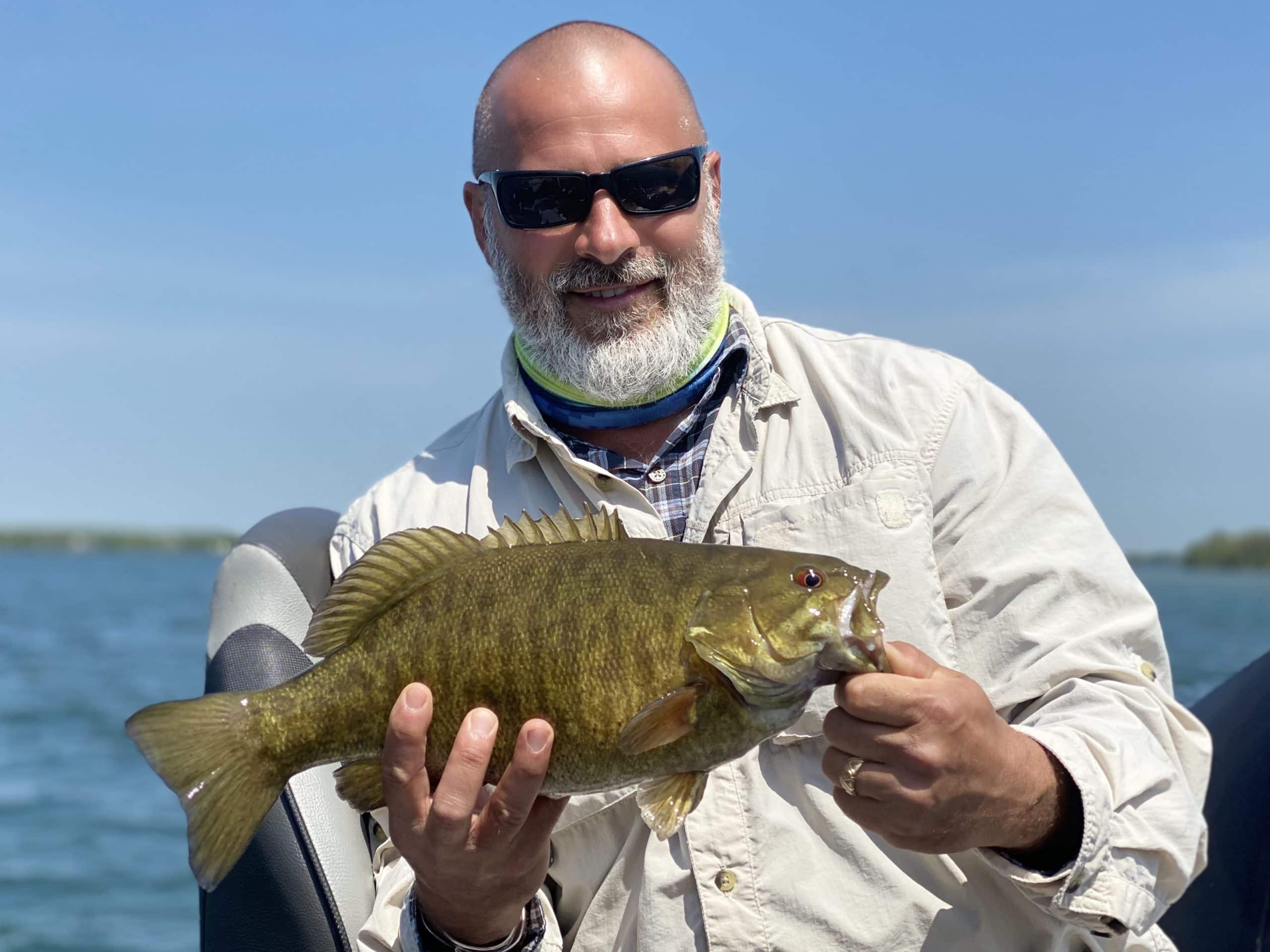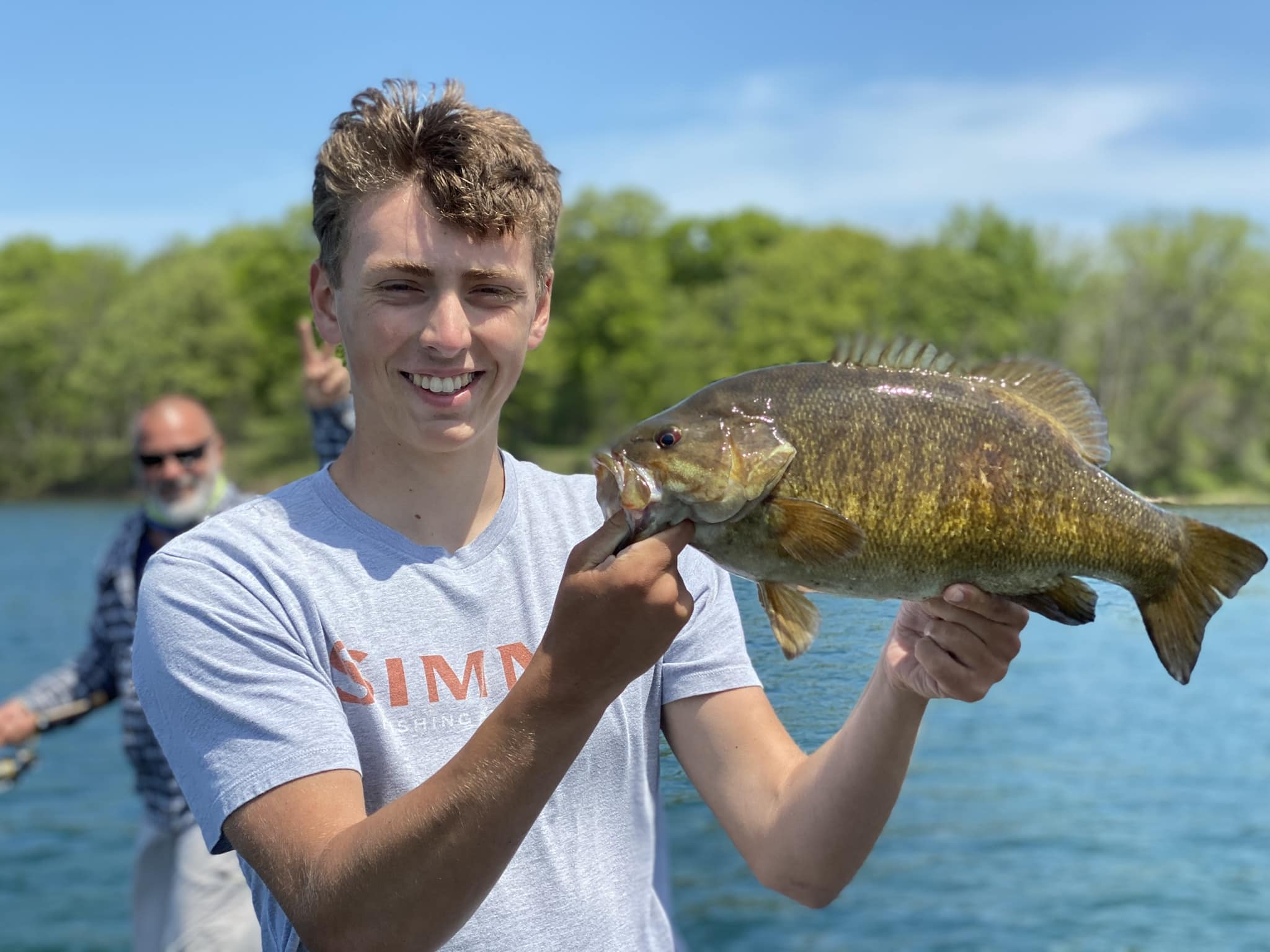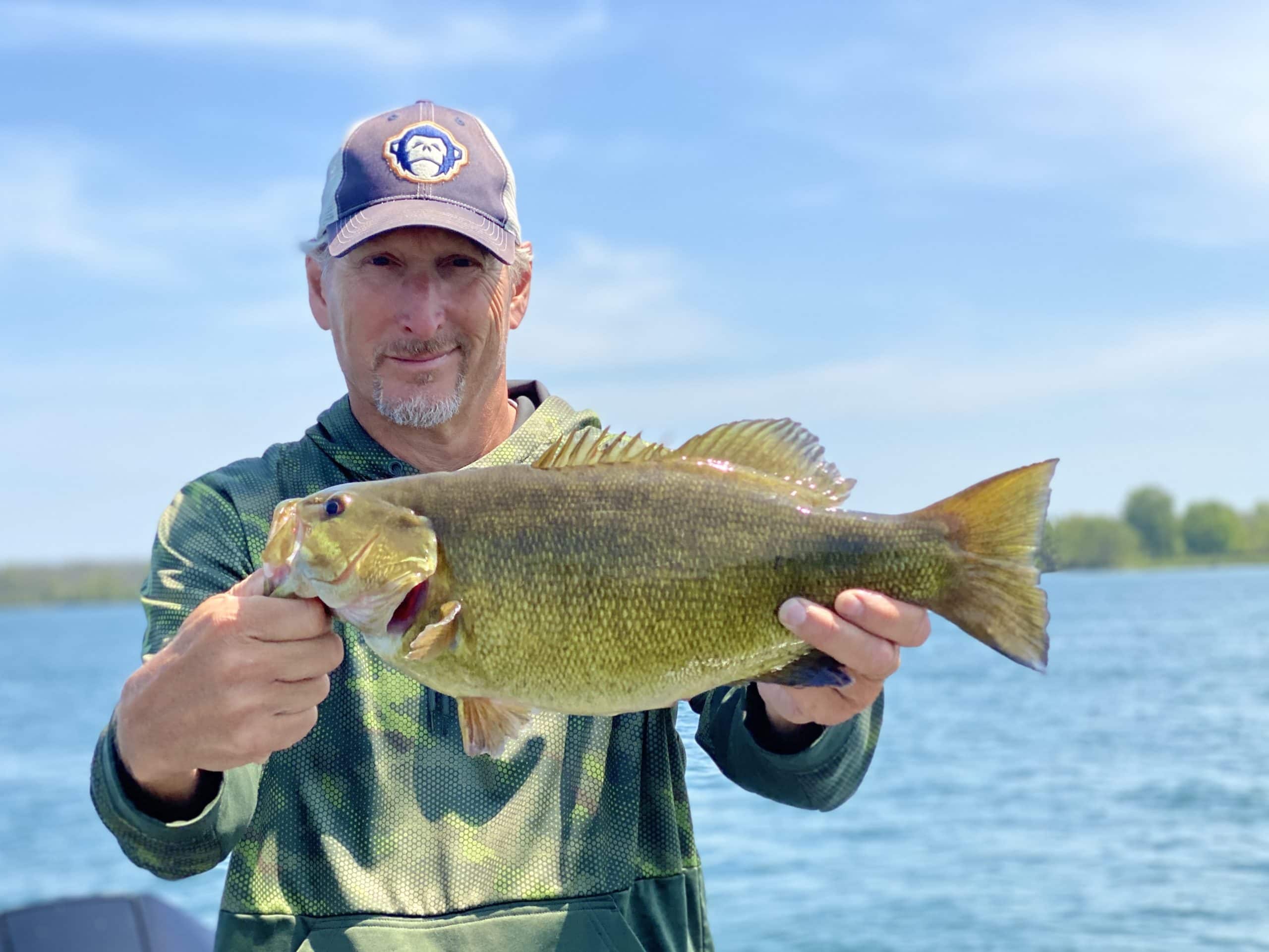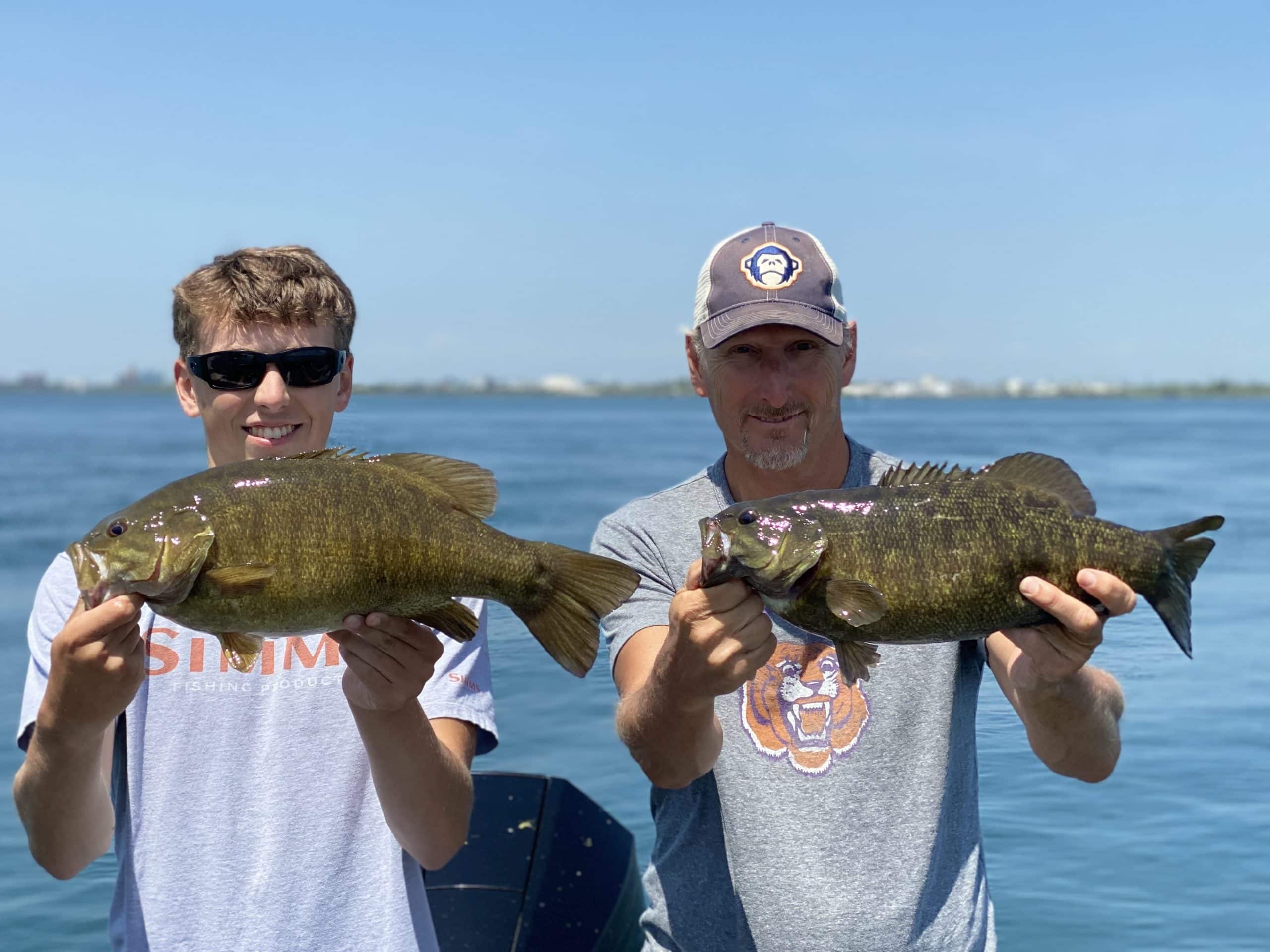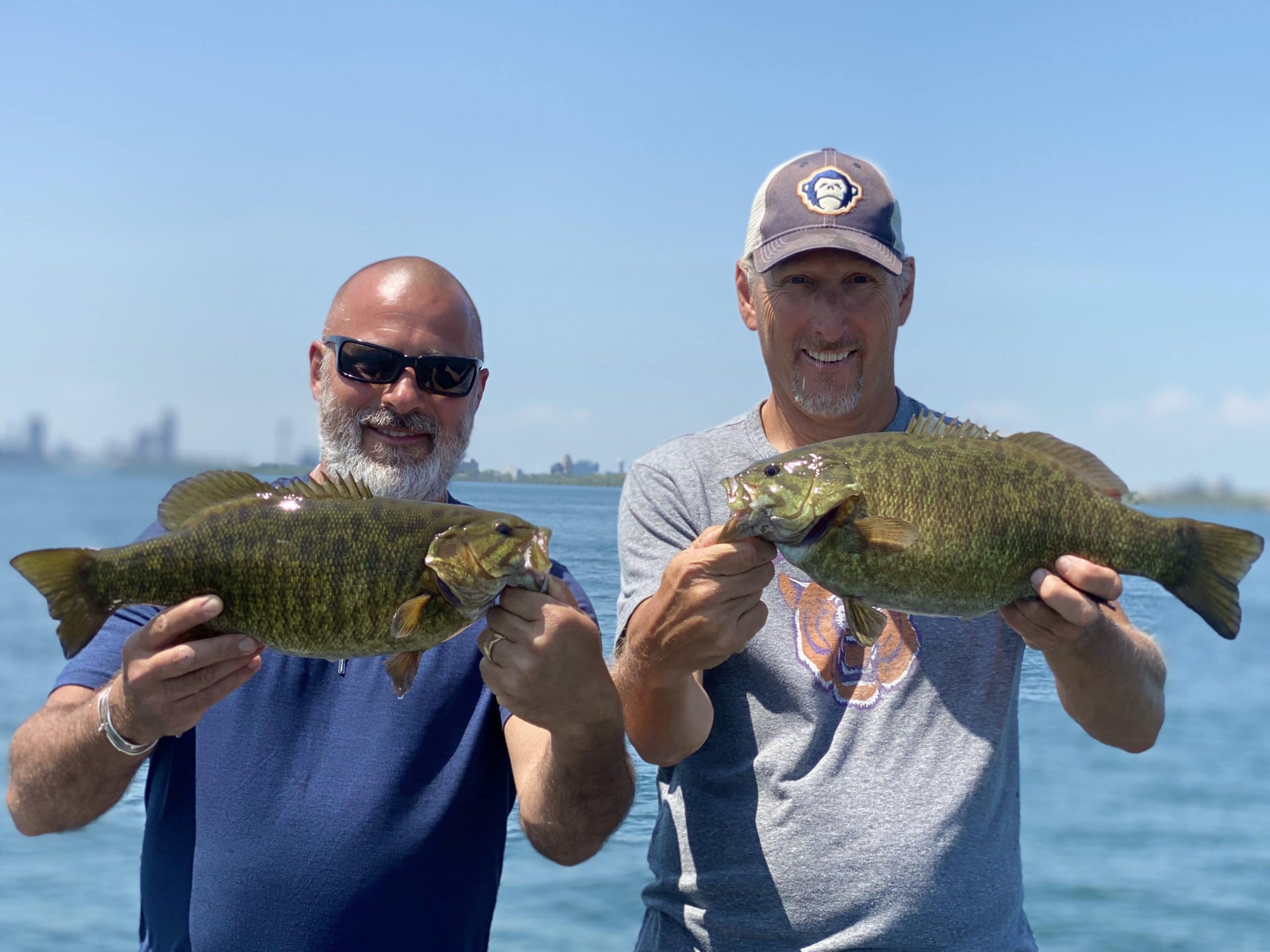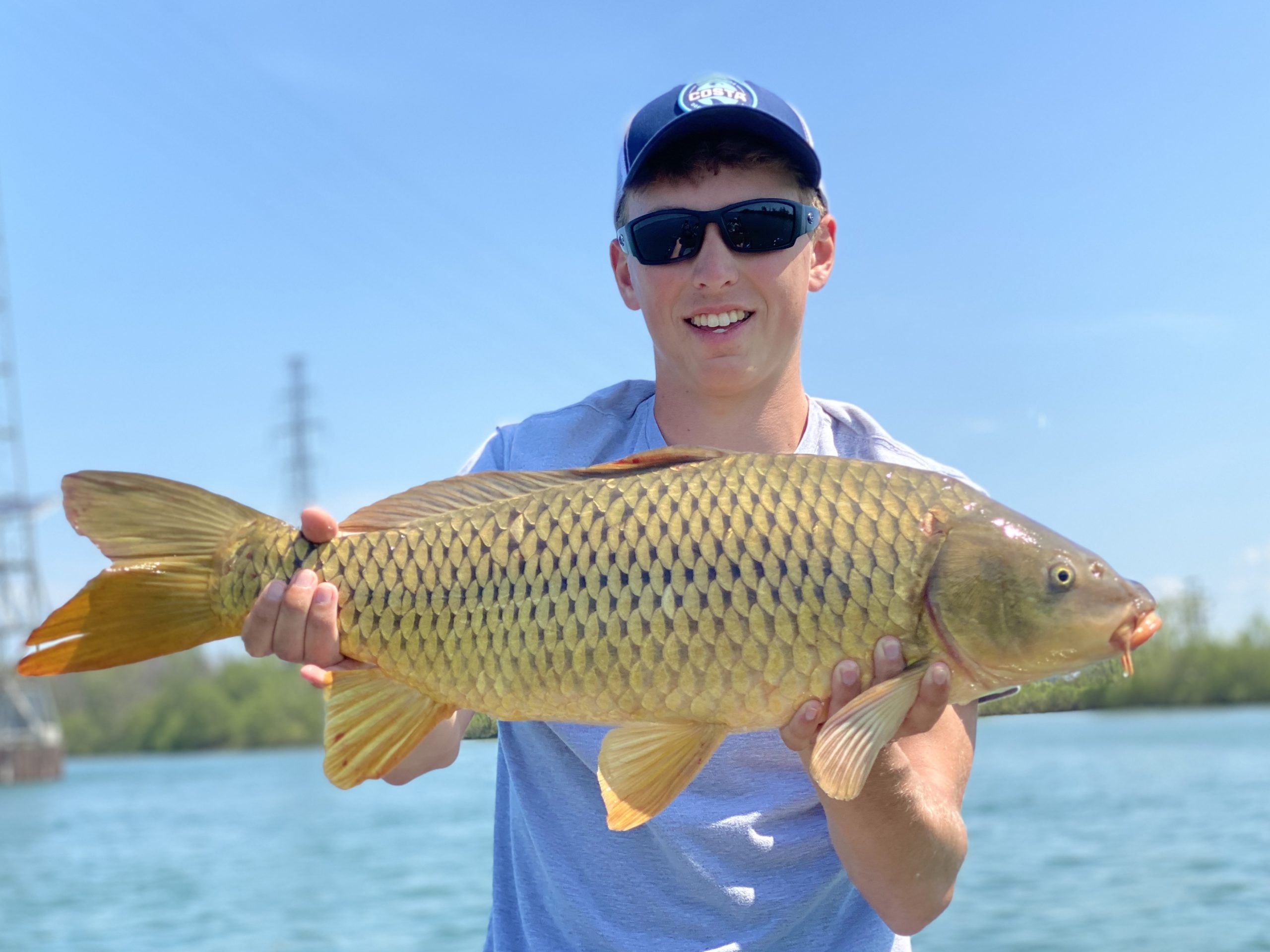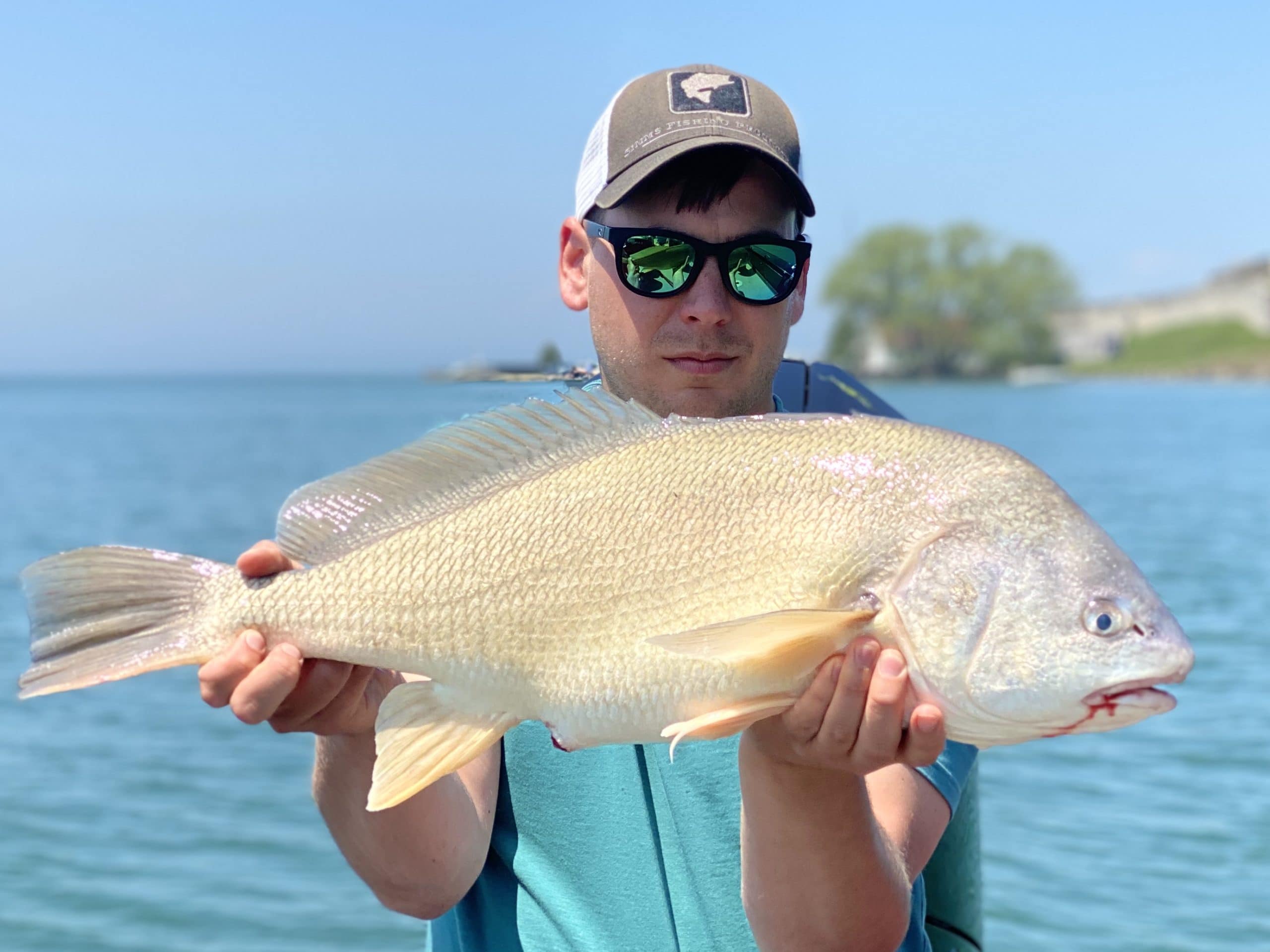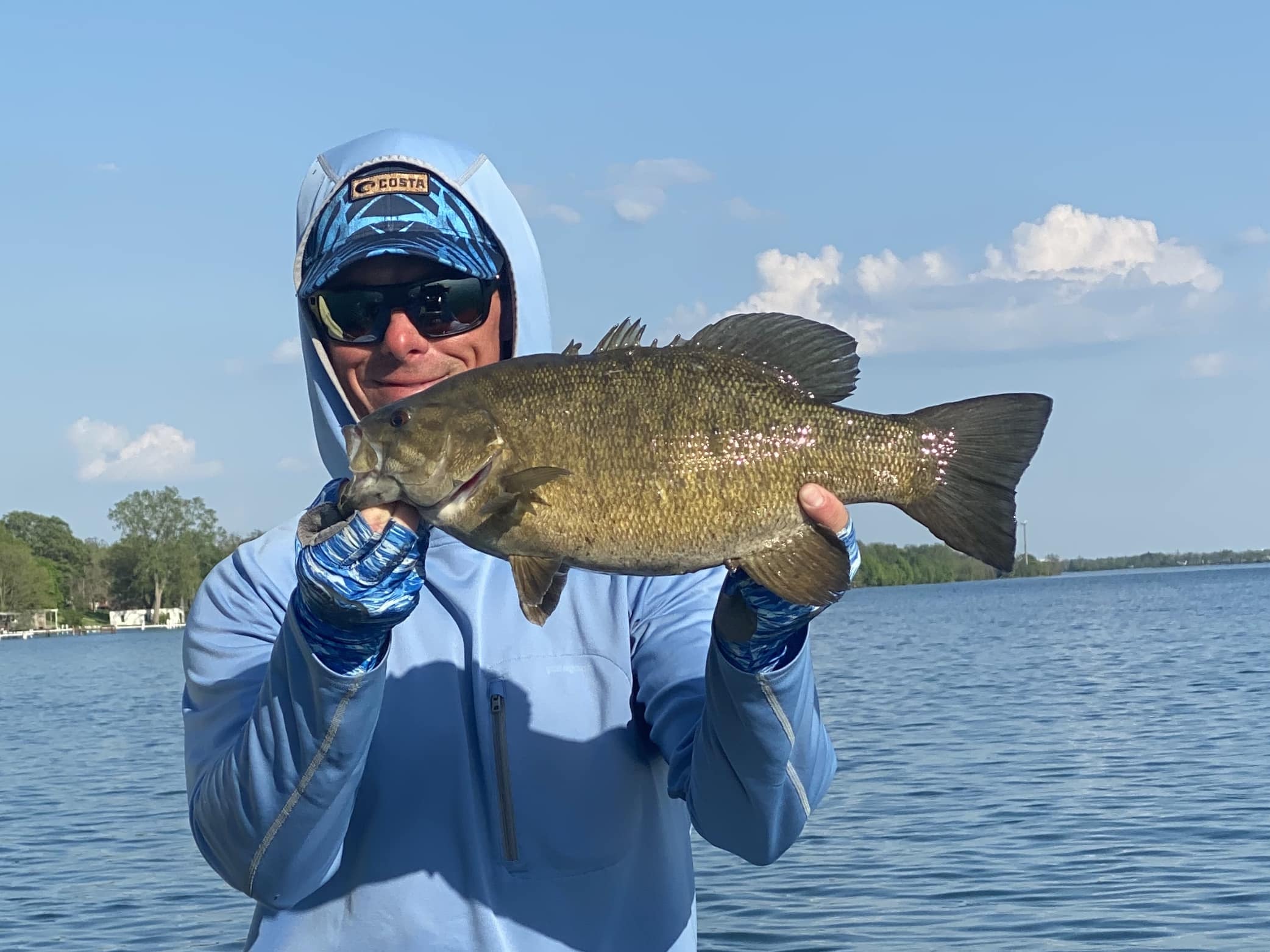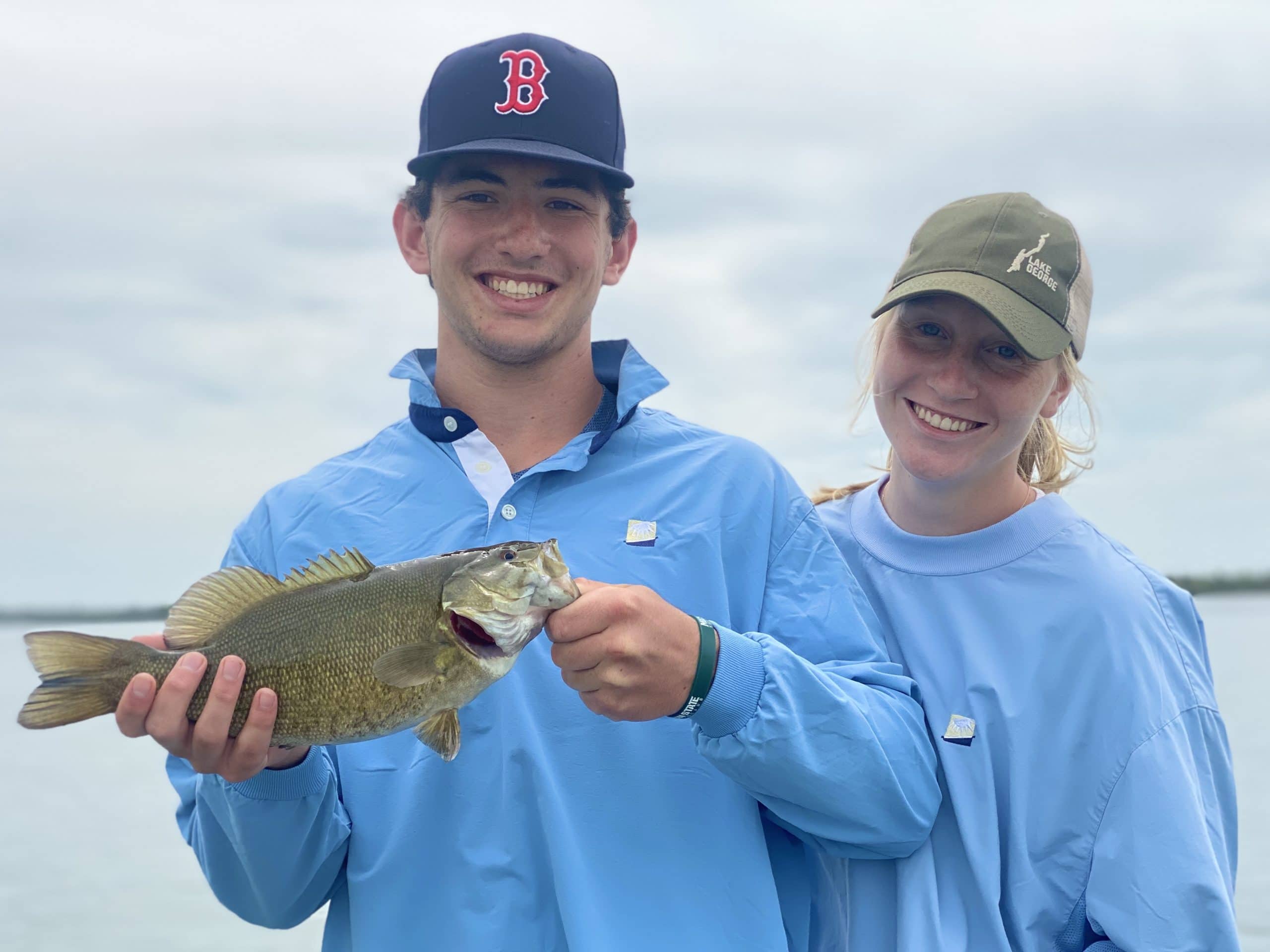 Mid week, it cooled slightly, and the winds stayed low…for a day. The walleye whisperer noticed this coming a day or so prior and booked a trip on Eastern Lake Erie with his son to pursue walleyes. In a normal year, I don't start targeting walleyes until the big schools start showing up as I prefer to fish for smallmouth bass until they get into spawn mode. However, when the whisperer calls – I accommodate. Unsurprisingly, the walleyes complied.
Then the rain came, along with wind and a crazy drop in temperatures. I was hoping this shift in weather would shuffle the deck a bit – it did – a little. The smallmouth bass went back to their pre-spawn selves for a bit. Well, at least it seemed that way during the short window I fished for them at the end of the week before getting blown off the water by insane winds. At one point, we were getting blown upstream on the Upper Niagara while getting pounded by waves. Kinda hard to fish through that – but exciting, nonetheless.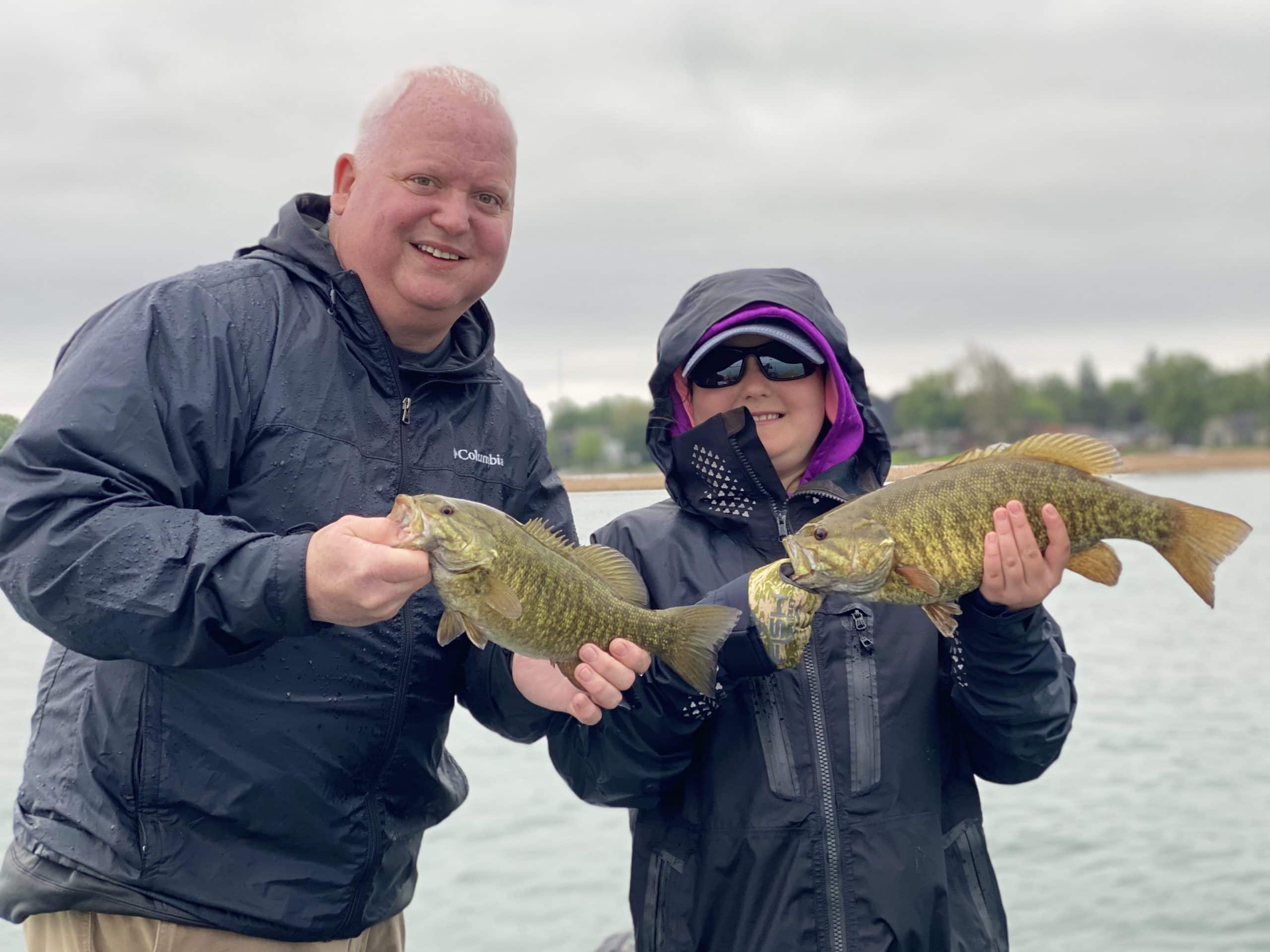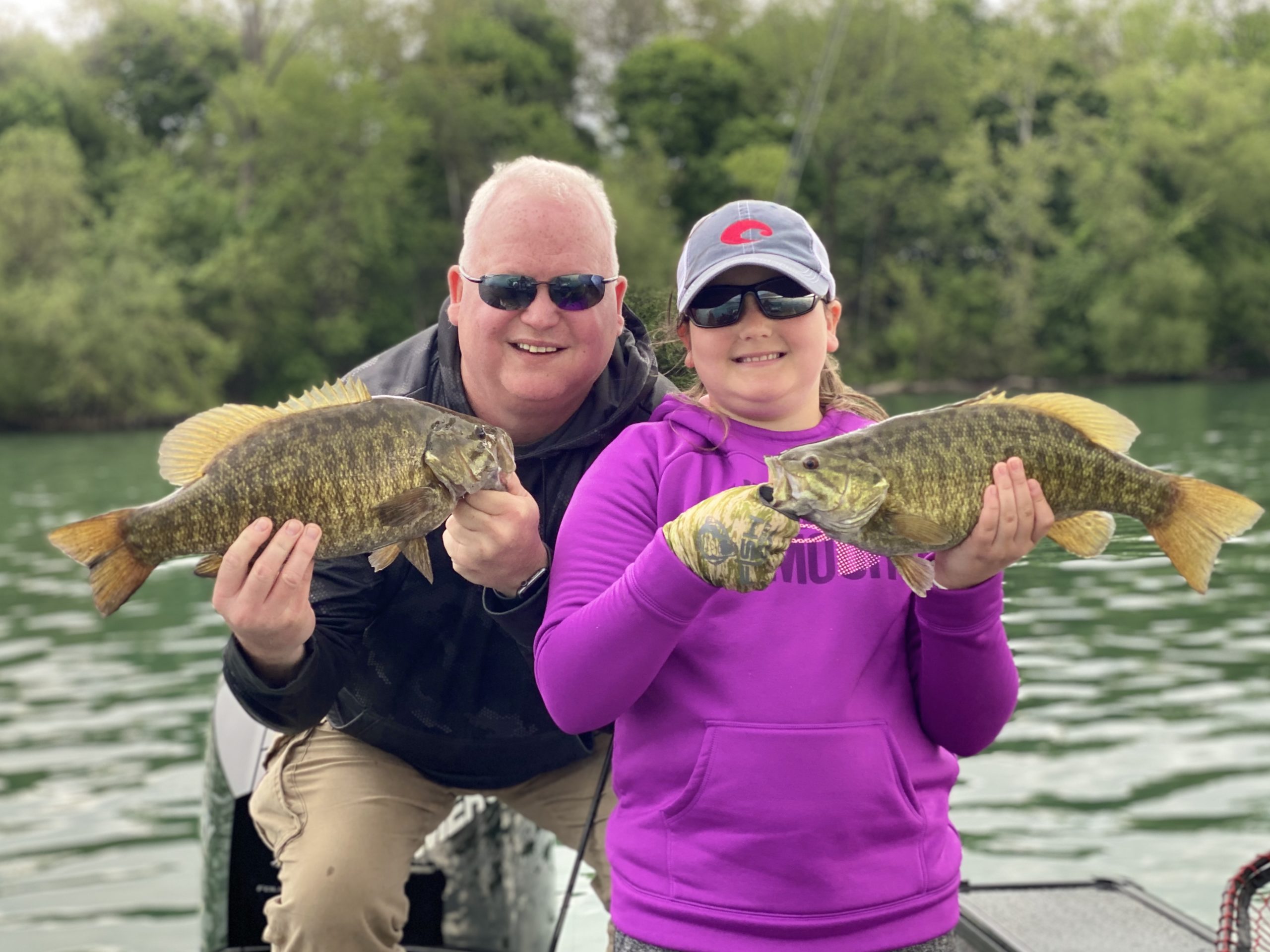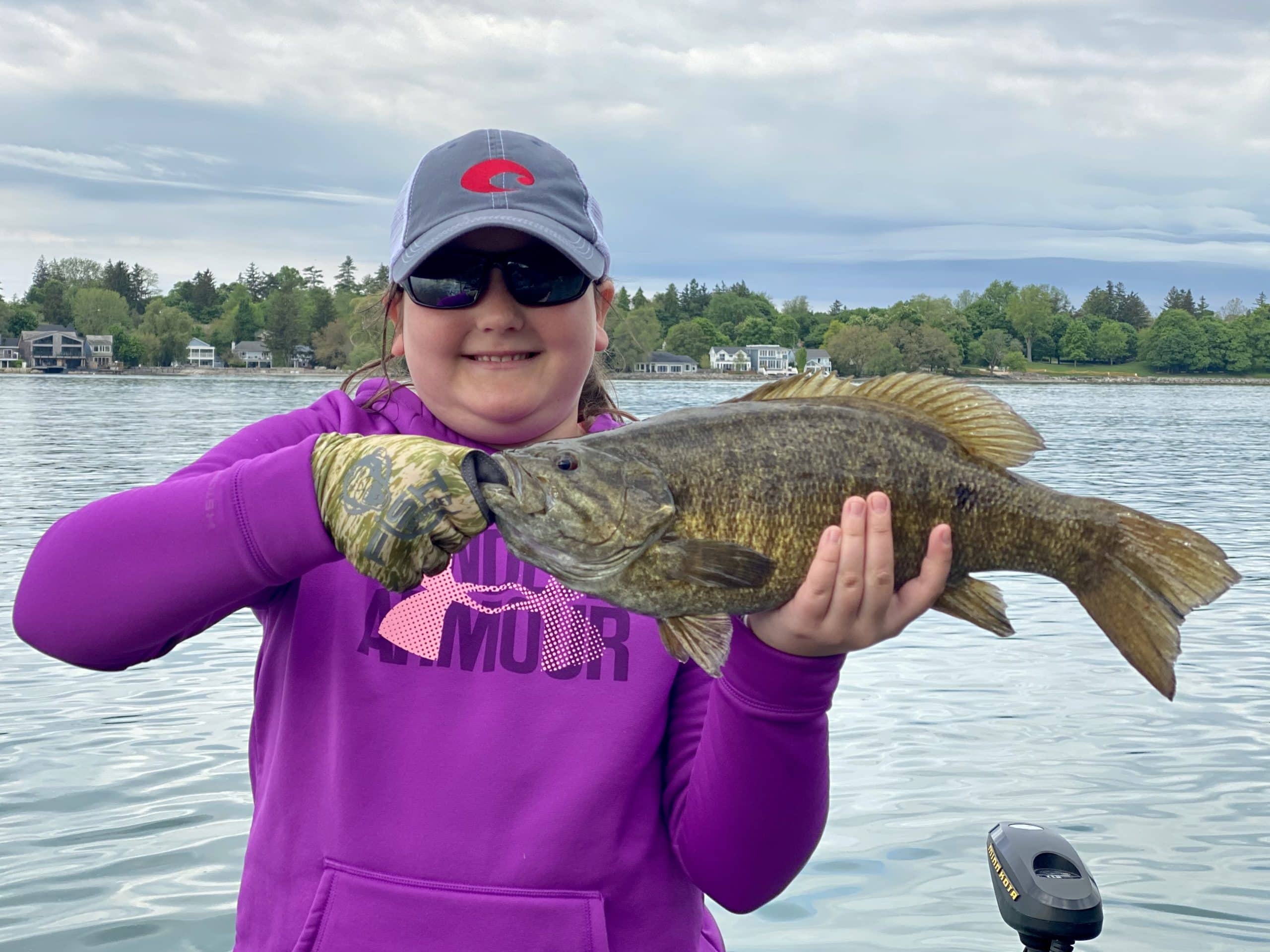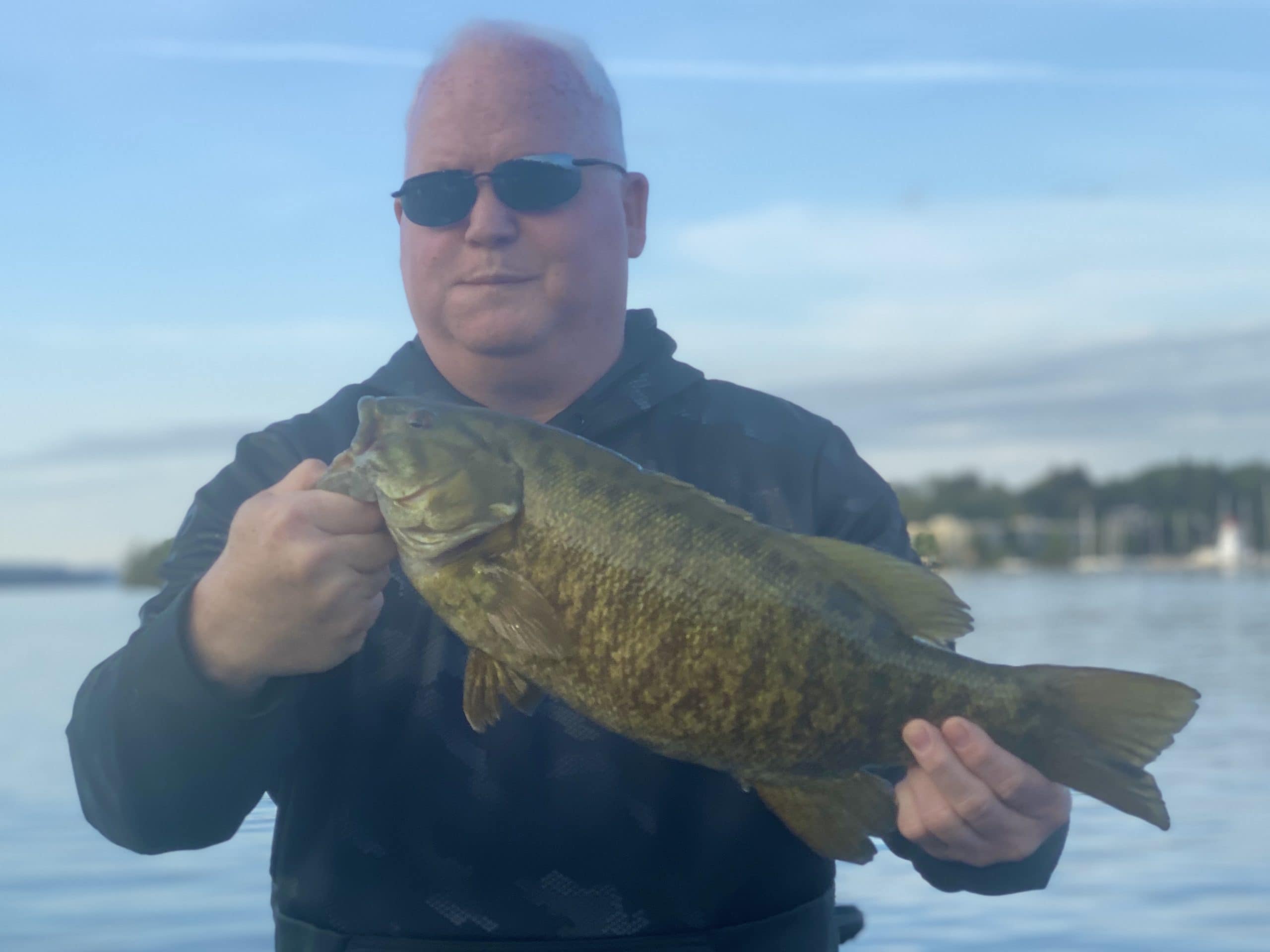 Next Week
After seeing Cybil at her worst last week, I'm hesitant to make any predictions about what's coming up. Temperatures look like they will be more seasonable. Rain, thunderstorms, and wind are in store – but the plan is to be out there daily pursuing smallmouth bass and walleyes. Stay tuned!
From the Coffee Table
Like many folks in the outdoors, hospitality, and travel industry, our business has suffered greatly because of our response to Covid-19. Not an empathy plea – just a fact. However, I'm starting to see a little light at the end of the tunnel. We've booked a couple of trips with local folks who normally go to Canada this time of year on fishing trips. With the border closed, that's impossible this year so they looked locally for options and found us. I'm thankful for that and hope it's the beginning of a trend.
I've discussed this many times in blogs and sought to rectify this in our videos – it never ceases to amaze me how little Buffalo Niagara locals appreciate what's in their back yard. From June – August, around 80% of our clients are tourists visiting the region to see Niagara Falls and enjoy our foodie culture. This summer, amidst Covid-19, I'm anticipating a huge drop in business because less folks will want to travel.
Surely, less people will travel here this summer, but many locals must be itching to shed the Covid-19 induced shack nasties. Hopefully, staycations will become more of a thing. Unfortunately, restaurants, bars, night clubs, concerts, sporting events, etc. will not be an option for much of the summer here in NY. However, local outdoor activities offer an equally appealing alternative. If you're planning a staycation – a day on the water is a great option to add to the itinerary. Tap the link below to get in touch, we'd love to help you out.
Be Well my Friends,
Ryan