Days on the Water: 5
Who we fished with: friends, clients
Where we fished: Upper Niagara, Lake Erie
What we caught: smallmouth bass, freshwater drum
Tactics: ned rigs, bait
Commentary
Observations from the Water – this Past Week (7-13 Jun)
Getting Lucky in Rhode Island
On Lucky Timing and Natural Gems Worth Protecting
If you fish a lot – you've seen high highs and low lows throughout your angling life. If you're lucky, every once in a while, you experience something magical. Mother Nature dealt Nate and I such a hand on last week's trip to Rhode Island.
I'm not going to divulge any details about where we were, what flies we used, and what guide we booked. There are only a handful of guides in this area, and they are secretive about their resource. I understand why – it's a unique little nook – one that could easily get abused by venturing anglers. So, if you were hoping for a kiss and tell, sorry to disappoint.
The Emergence and the Fishing
Nate and I decided to visit this place in the hopes of witnessing a worm hatch. I'm not a coastal angler – so I'm not going to get too deep here but from what I understand, worm emergences take place in many coastal regions around the world. The lifecycle of this "worm" seems similar to a mayfly – most of their lives are spent on the bottom, in the mud/sand, in some sort of shuck, feeding off of microorganisms. When it comes time to mate, these worms leave their shuck, swim to the surface, and look for a partner. This "emergence" is robust – thousands of these worms rise to the surface and they are slow, sightless, and clumsy swimmers – easy prey for predatory fish.
In this little nook of Rhode Island, the worm emergence occurs from mid-May to mid-June. It's sporadic – meaning it doesn't happen every day – but it seems reliable enough such that if you book a trip in this window, you'll get to experience it. The emergence that takes place in this location is unique in that it occurs during daylight – making it a "hatch like" event that would look remarkably familiar to trout anglers who've fished stone fly hatches. Schoolie stripers rise everywhere, feeding with reckless abandon, right next to the boat sometimes. A well-placed cast and a little skitter of the fly was all it took to fool these aggressively feeding fish.
The Location and the Magic
Like I said, other than telling you that we were in Rhode Island, I'm not giving up any more details. Do some googling, you'll figure it out. The scenery wasn't anything spectacular – I've fished numerous coastal regions and estuaries, and this looked like what I'm used to – large tidal fluctuations, current dictated by tides, deep channels surrounded by super shallow water, low gradient (not a lot of terrain relief), lots of birds, and grass. The water was remarkably clear – like Niagara River clear – like over 10' of visibility clear.
The magic of our experience occurred on the second day. From the time we launched to the time we pulled back into the dock, we were socked in by fog. It was difficult to see beyond 50 yards most of the time. It was like we were fishing in a cloud – floating on super clear water, surrounded by white, seeing fish pop the surface all around us – it was incredible. It gave me perspective – had that occurred on the first day, our minds would have been blown. Think about it – we would've been fishing in a foreign place, inside a cloud, seeing little worms emerge and swim around the boat, and seeing fish eat them all around us – what could be more dreamlike than that? Like I said, we were dealt an awesome hand, and our captain/guide knew all the right spots to take advantage of it.
Conclusion
Rhode Island – CHALKED! It was good to fish with Nate again. It was also good to fly fish again – it had been a while. I can see going back here as part of an early summer routine in the not-too-distant future. If you want to know who we fished with – shoot me a message and I'll get you connected.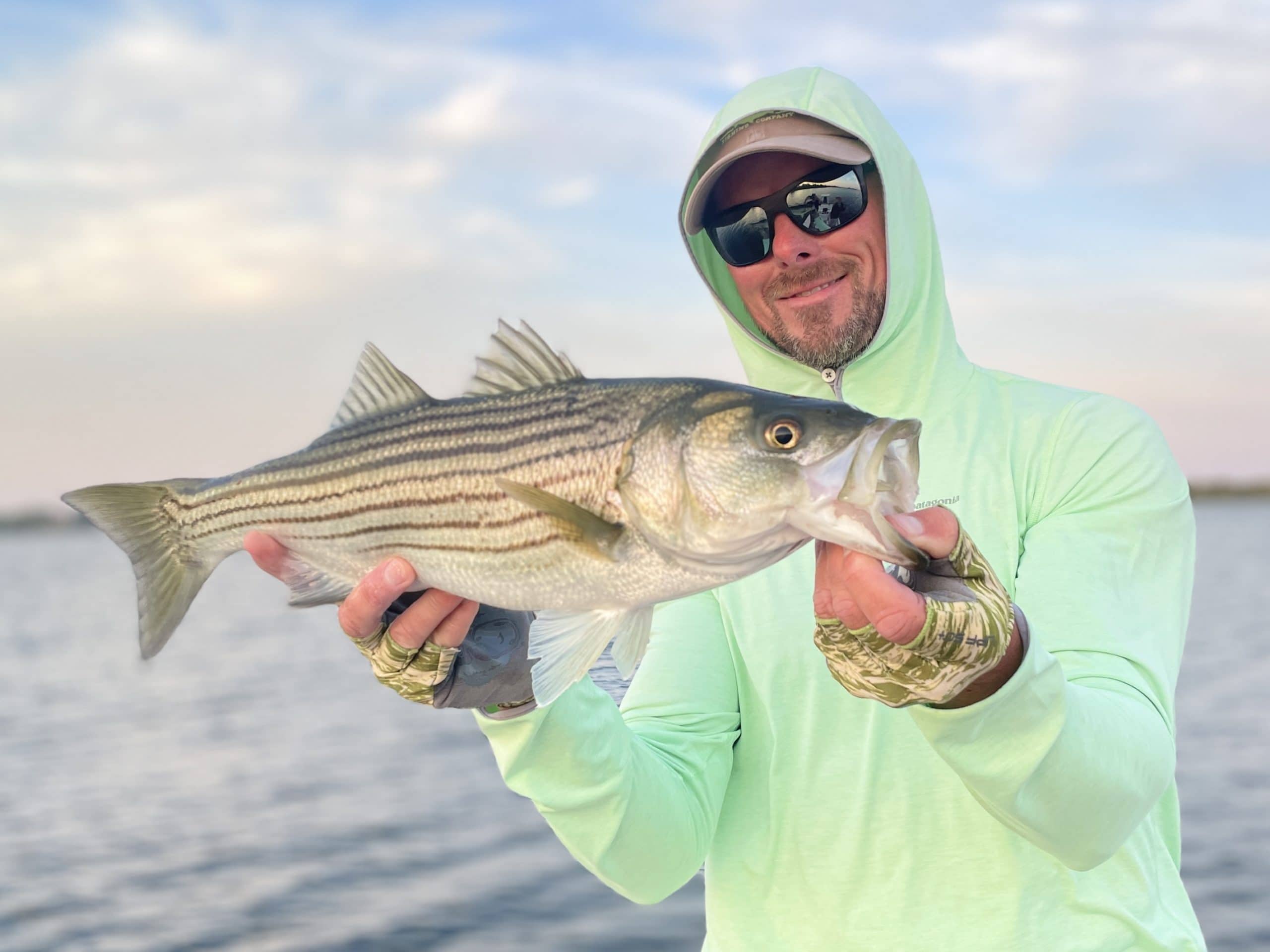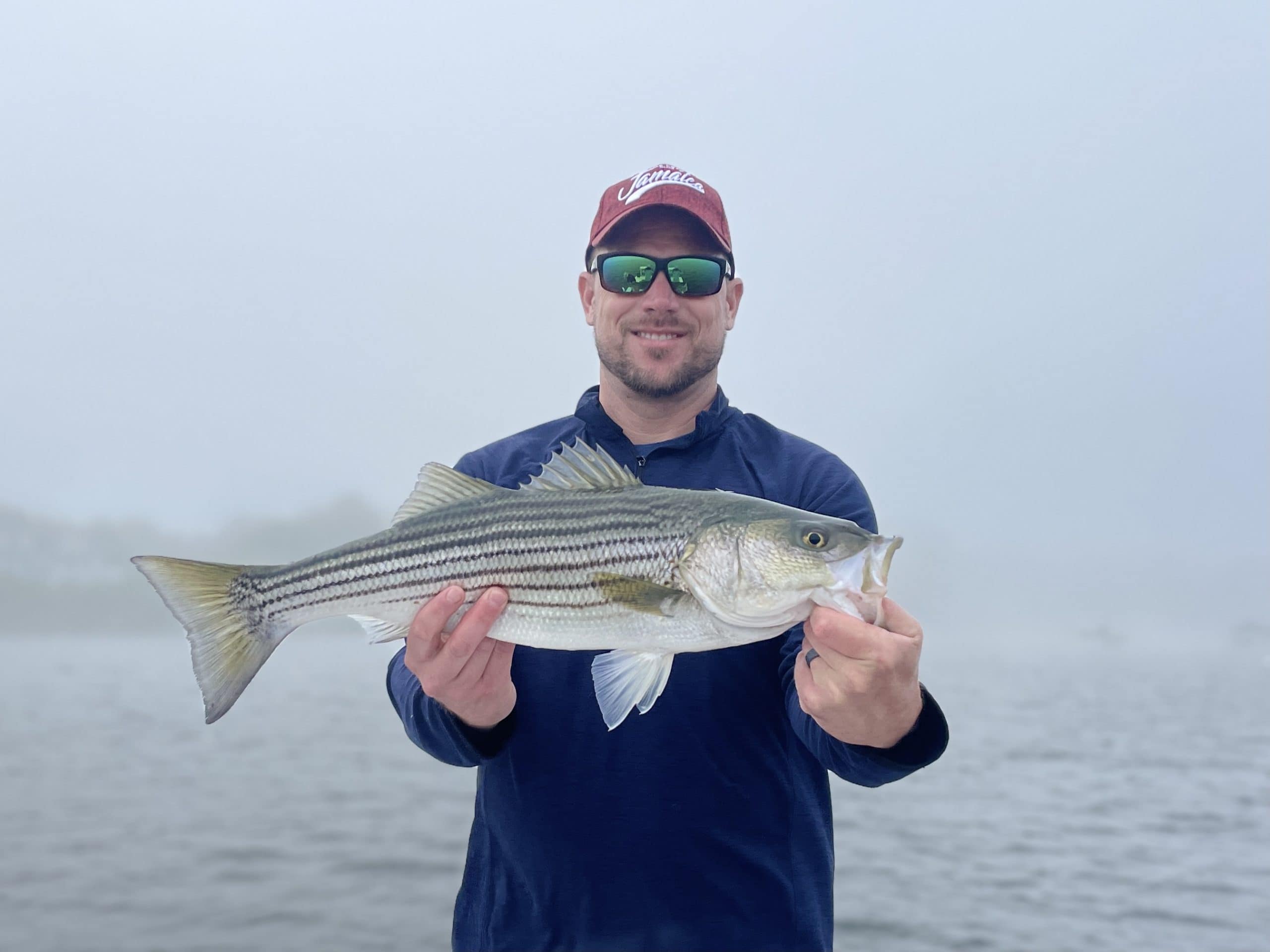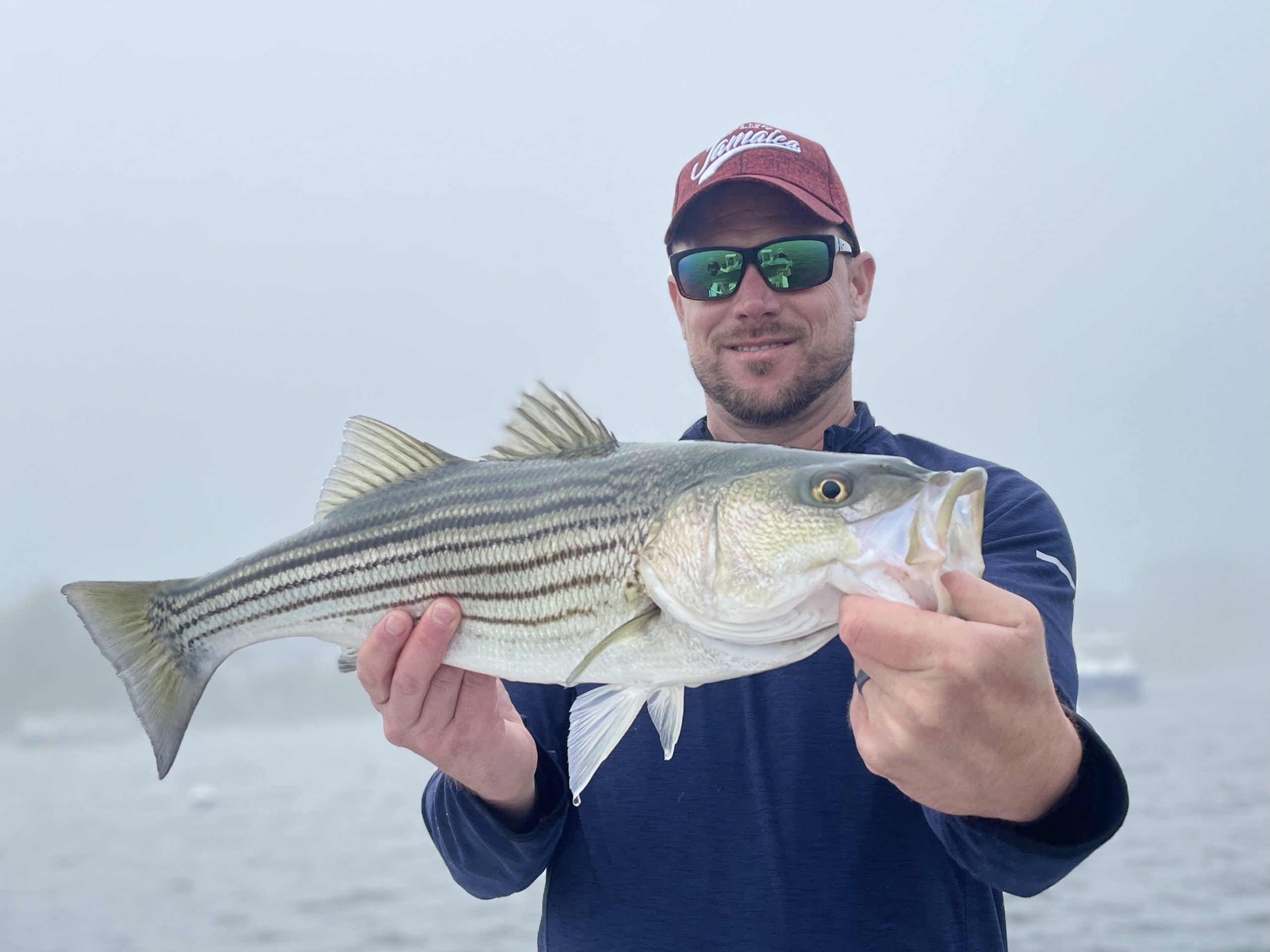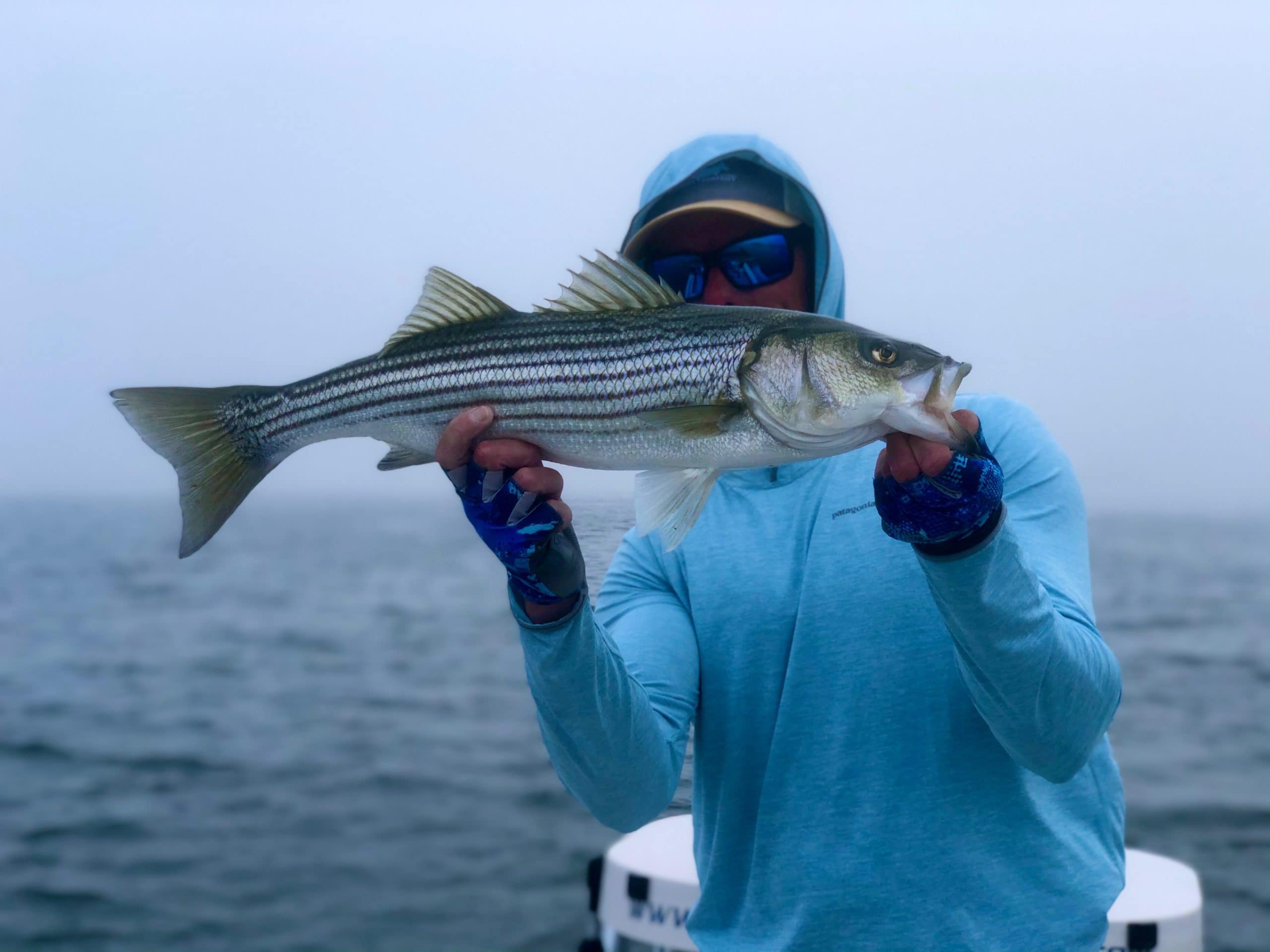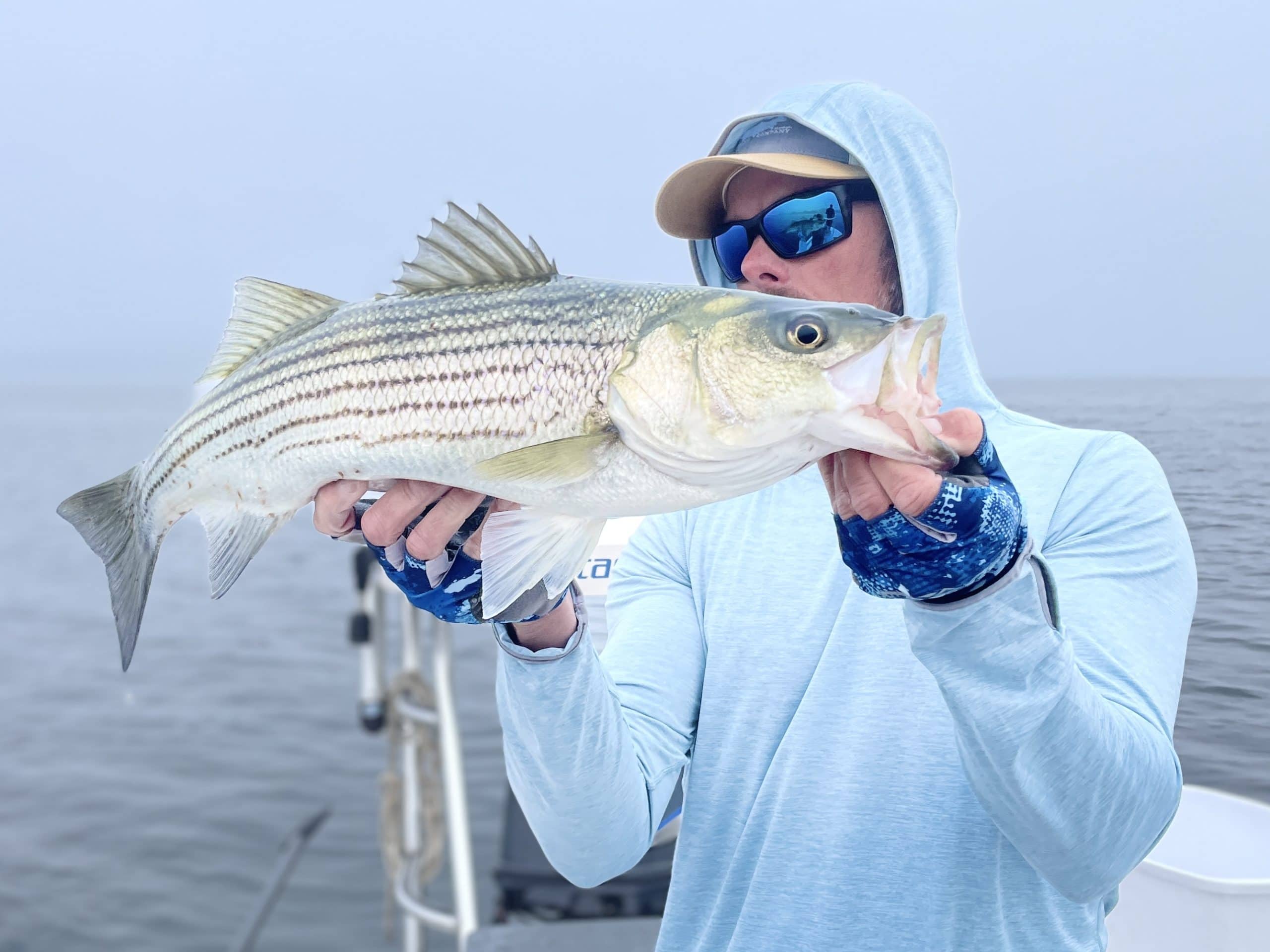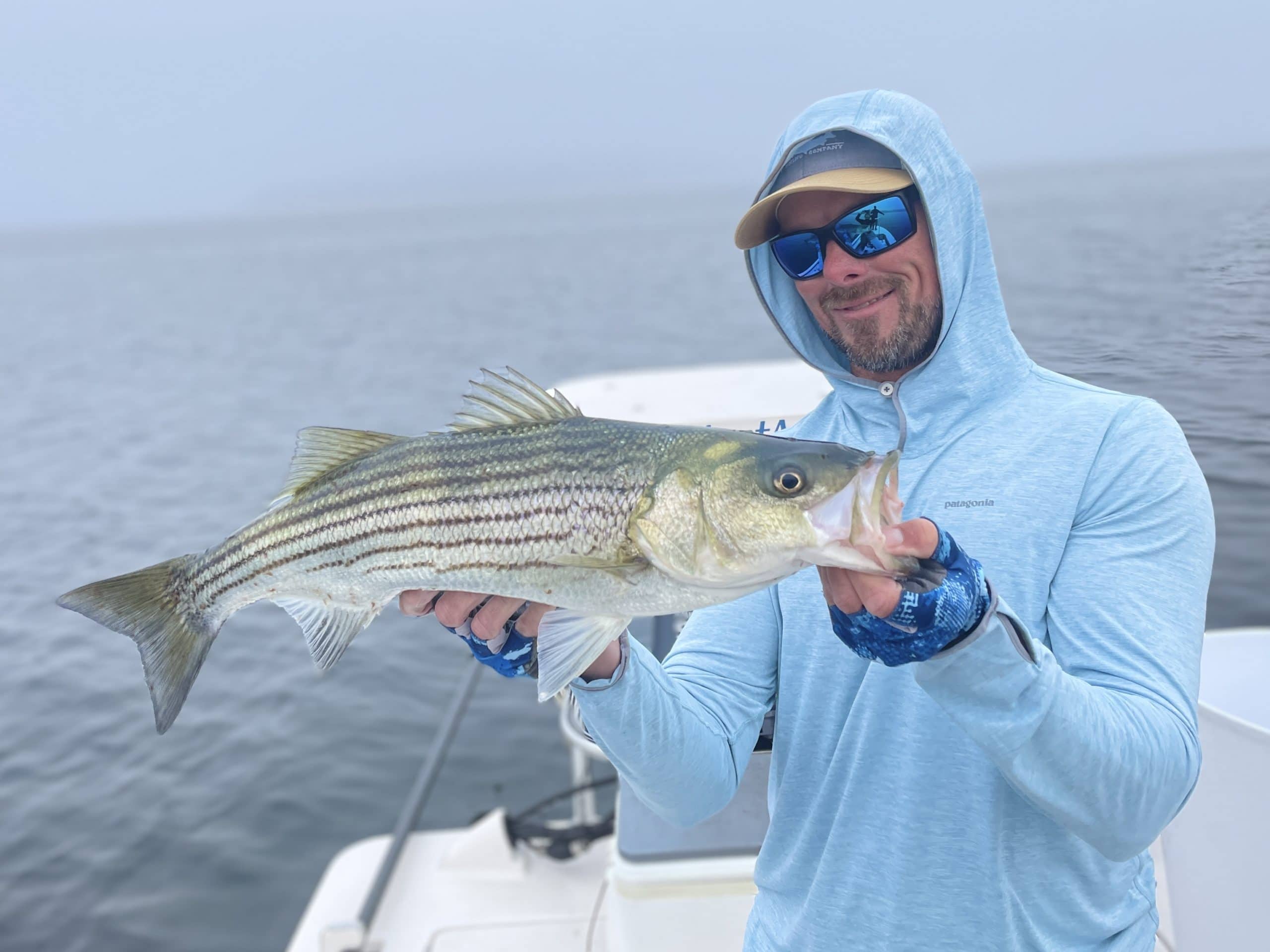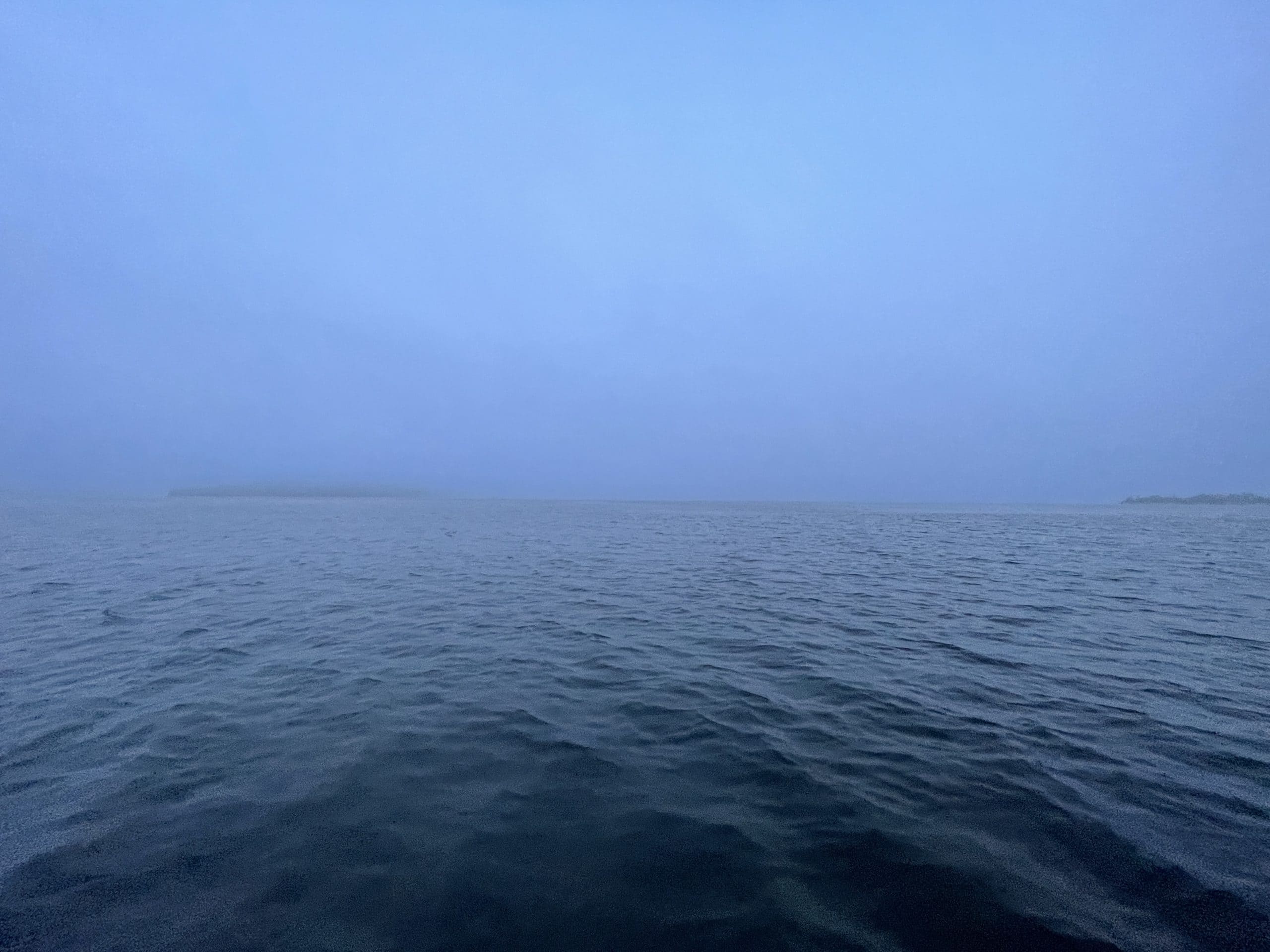 Local Fishing
Lots of new anglers, couples, and kids this past week. It was great watching the young ones and newbies get bent on drum and smallmouth bass. This is a great time of year to get your kids and loved ones that are interested in angling on the water – the weather is excellent, and the bite is consistent.
Smallmouth bass: I'm encouraged by the increasing numbers of bass starting to get active. The post spawn bite is right around the corner. The moss in the river is still prevalent but not prohibitive and it seems like most of the bedding activity is winding down. The harbor and lake are producing well too – we've been focusing on the deeper water by the edges their spawning grounds using live crawfish and ned rigs.
Walleyes: I don't have much to report here. It's been slow. Migratory schools aren't close to Buffalo yet. However, if you put in work and commit to walleye fishing all day, you'll leave with a meal – or more.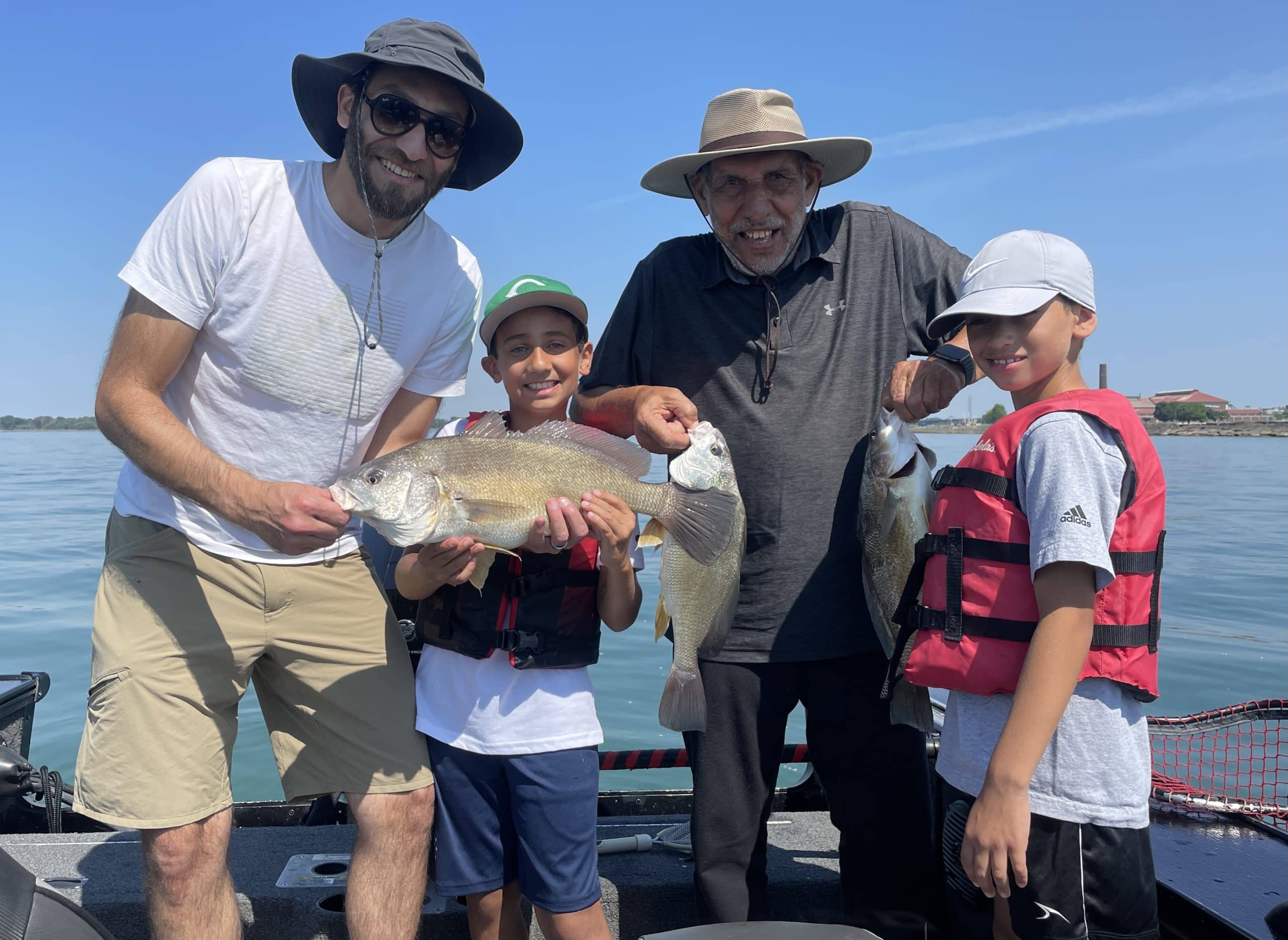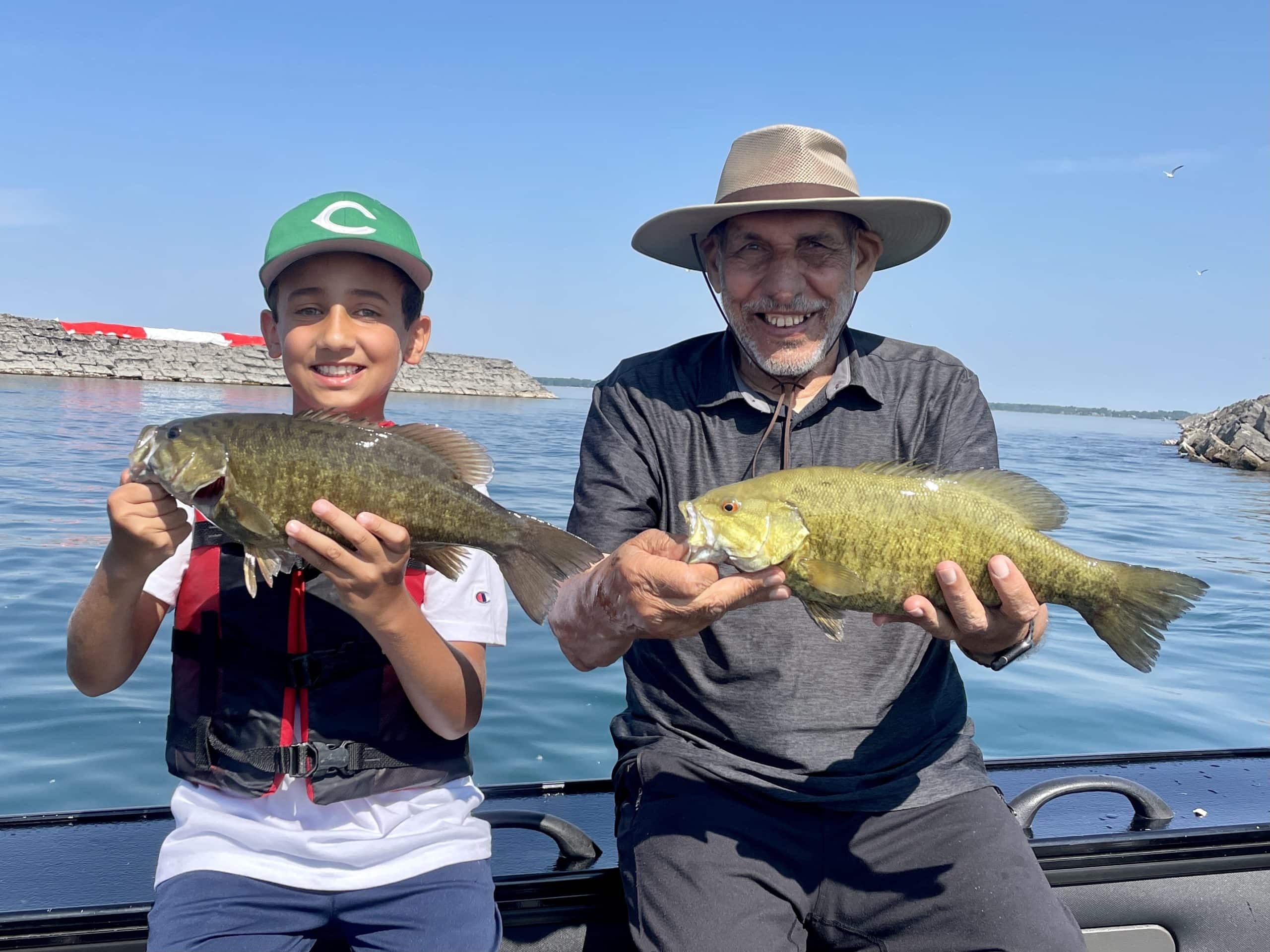 Looking Forward (14-20 June)
Cooler temperatures, breeze to big winds, and little precipitation are in the forecast. We'll be on the water daily as long as Mother Nature allows it. We'll be splitting our time between Lake Erie and the Upper and Lower Niagara in search of post spawn bass.
Our calendars are nearly full, but we can always find a date that works for you if you haven't booked your summer trip. We hope to see you out there!
Stay Healthy my friends – mentally and physically,
Ryan