Days on the Water: 5
Who we fished with: friends, clients
Where we fished: Upper Niagara, Lake Erie
What we were Targeting: Smallmouth Bass, Carp, Walleye
Tactics: ned rigs, live bait
Commentary
Last Week
Seasonal transition remains the theme.  It was another "dynamic" week with wild swings in temperature and crazy winds to go along with it.  Still, only 2 days were prohibitive.  As we discussed last week, this week's focus was Lake Erie walleyes with a little bassing mixed in.  We found fish wherever we went but noticed a trend early in the week that forced us to rethink our starting times.
In a "normal" year, we don't target walleyes until after the 4th of July"ish" – the regional date we often associate with the arrival of the large migratory schools.  I'm not sure what the word "normal" means anymore but 2020 certainly doesn't fit the traditional definition.  With the bass on beds, moss in the river, tons of recreational boat traffic on the river, and reports from friends and colleagues getting limits of walleye, why not go for the more reliable bite.  It paid off – to an extent.
I guess what I'll say is this – maybe it's because of water clarity, sun angle, pressure from a ton of anglers now unemployed due to Covid-19, or all of the above – but the walleye bite seems to drop off precipitously after 8:30ish.  Bottom line – if you want to catch walleyes right now, you need to start EARLY.  Or fish at night – but that's a game all to itself and I'm not a vampire.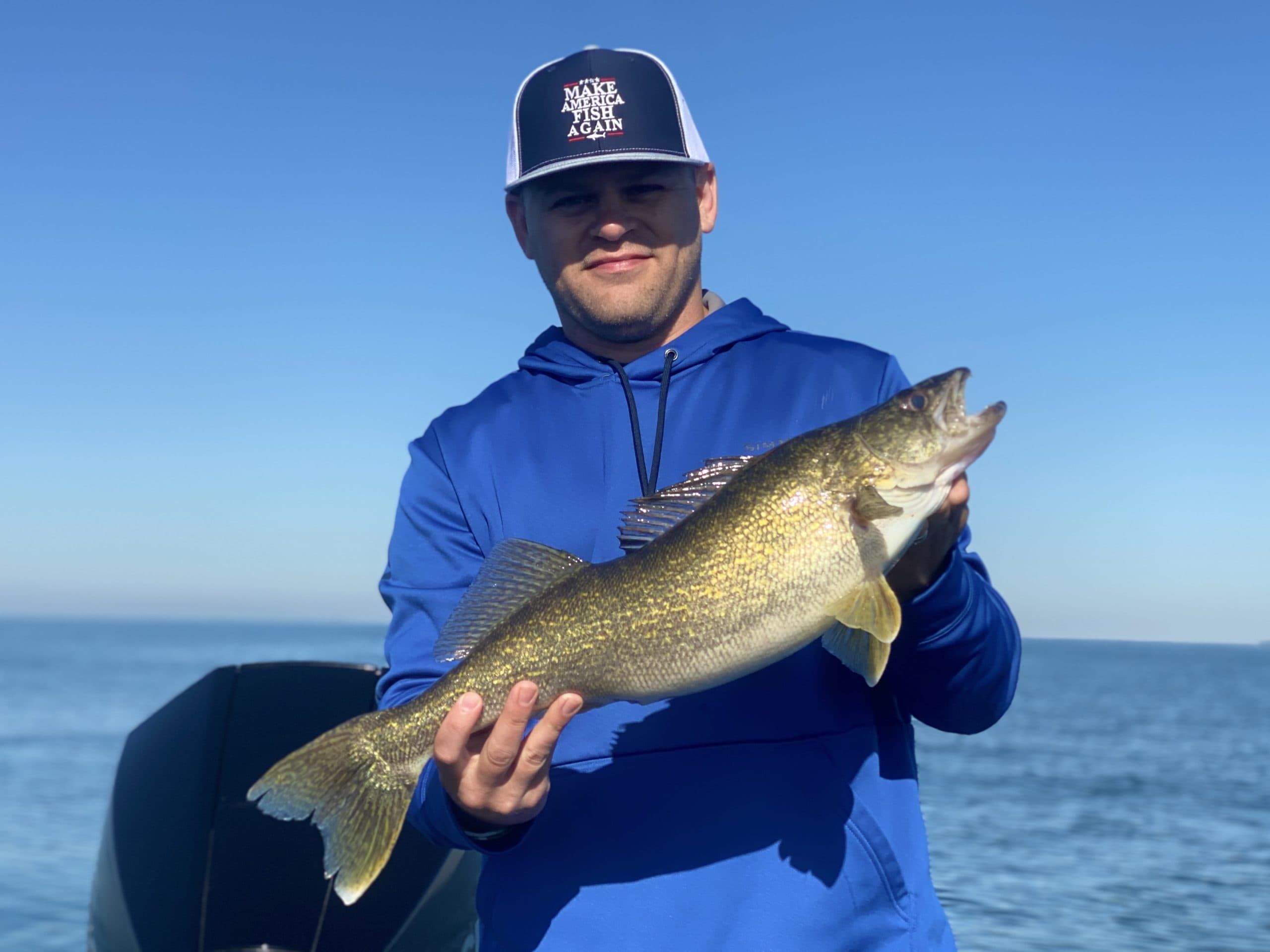 Next Week
Got something really special in the works – stay tuned.
Be Well my Friends,
Ryan