Days on the Water: 4
Who we fished with: friends, clients
Where we fished: Upper Niagara, Lower Niagara, Lake Erie
What we caught: smallmouth bass, freshwater drum, walleyes
Tactics: ned rigs, worm harnesses
Commentary
Observations from the Water – this Past Week (21-27 Jun)
It's been a couple weeks since my last report – had some engine trouble that kept me off the water the week prior to this past week. She's repaired now so I spent as much time on the water as possible this past week making up for lost ground. I'm extra crispy but doing well.
The weather this past week was dicey for those of us with aluminum boats – big winds kept me from getting too far out on Lake Erie on most days, so I spent most of my time in the river. As you'll see from the pictures – the bass post-spawn bite is starting to pick up. Neds were the ticket – well – that's all I use during the post spawn bite. I do this for a couple reasons – they imitate a crawfish and goby very well AND they are fairly moss resistant. The free-flowing moss is problematic this time of year and this past week was no exception. Some days it was within tolerable levels – others it was problematic. Still, the fish didn't seem deterred by it.
I did a quick evening walleye trip with the whisperer and Captain America this past Wednesday – 'eyes were caught. We fished the international border – pulling harnesses while riding the waves from the mid-50s to the upper 40s. Color didn't seem to matter – we caught fish on pink, chartreuse, and orange willow leaf blades – riding the waves from deep to shallow. From talking to my colleagues, it seems like the walleye bite is firing up. Let's hope this is the beginning of a consistent pattern.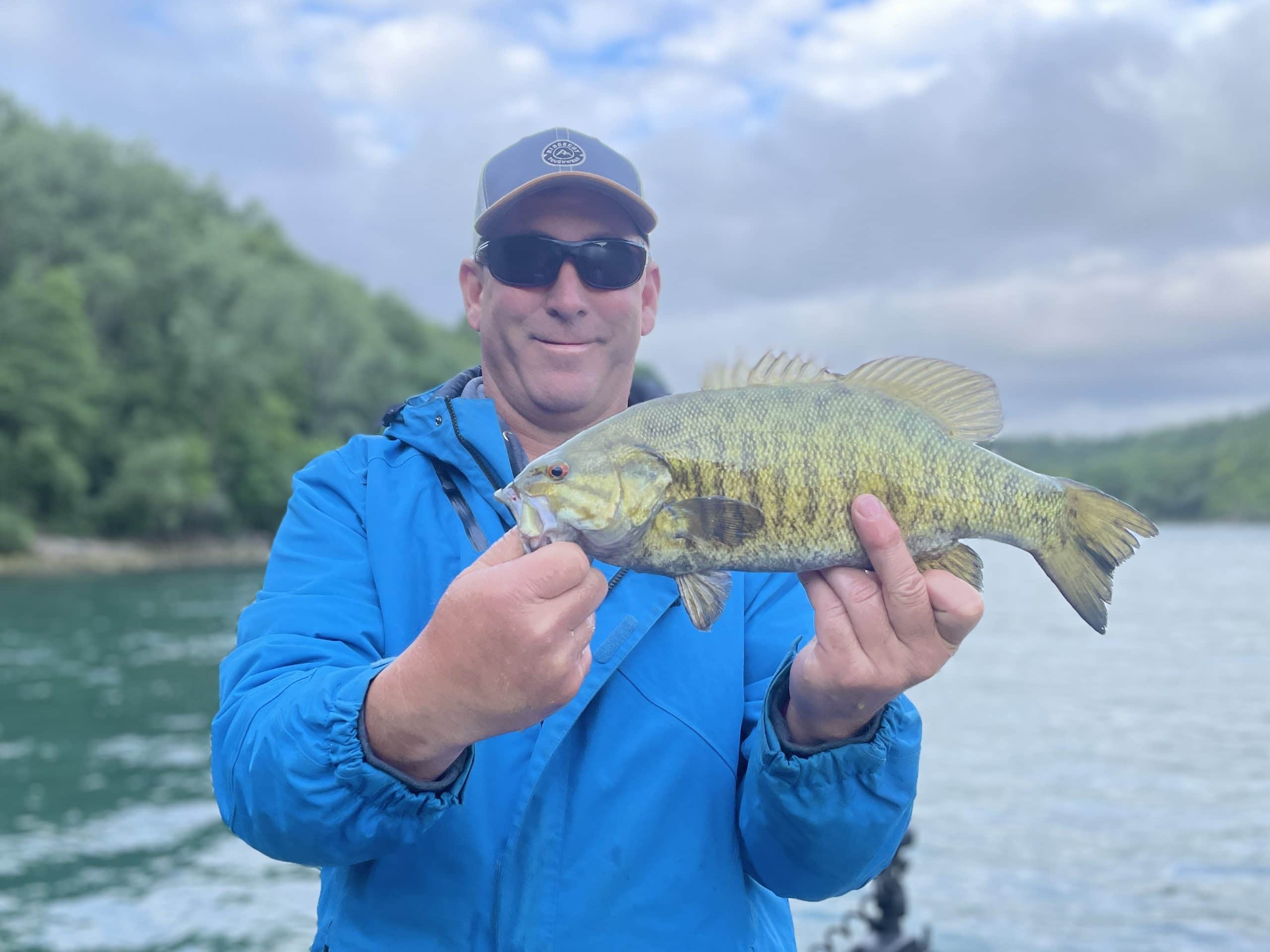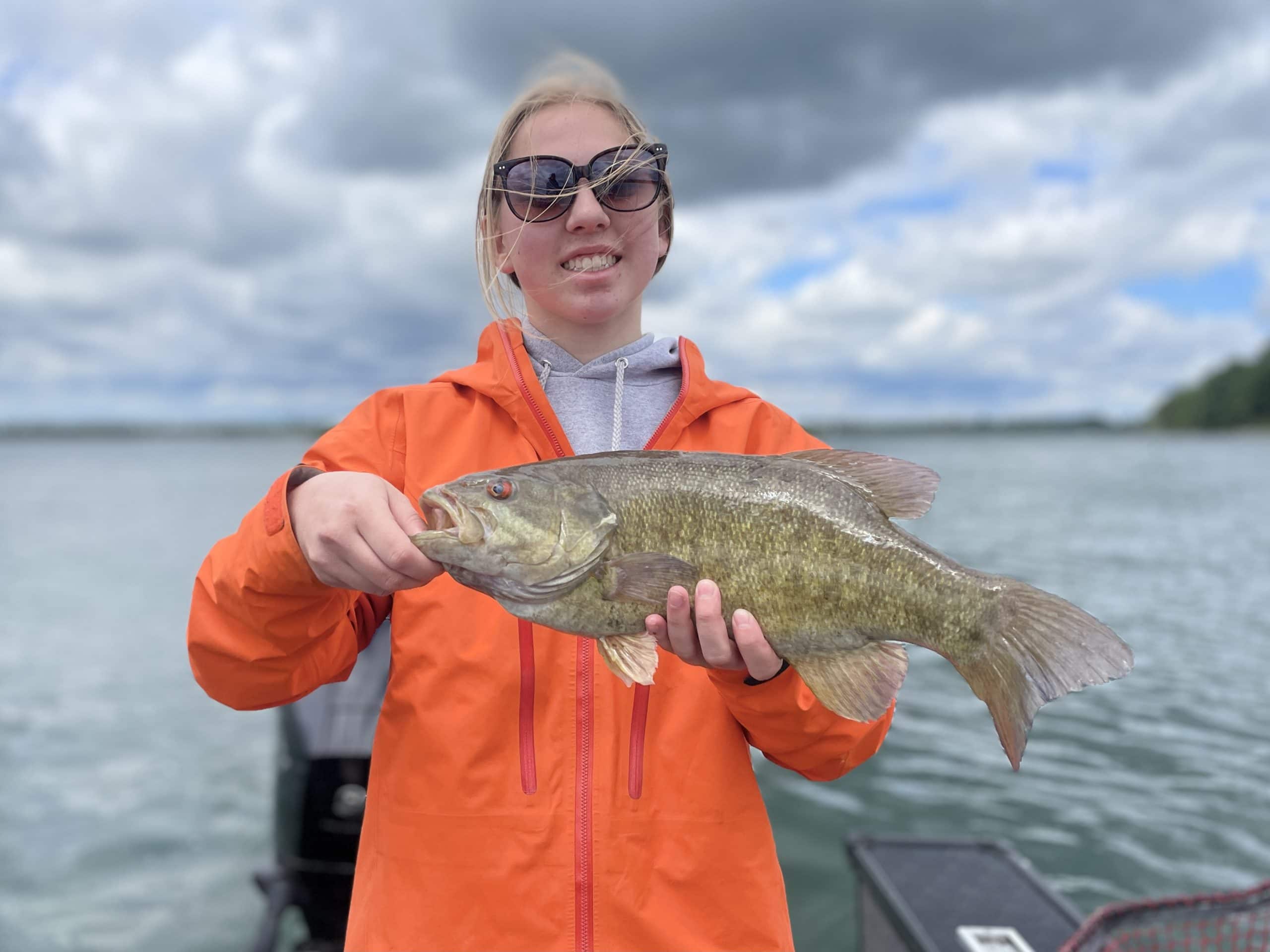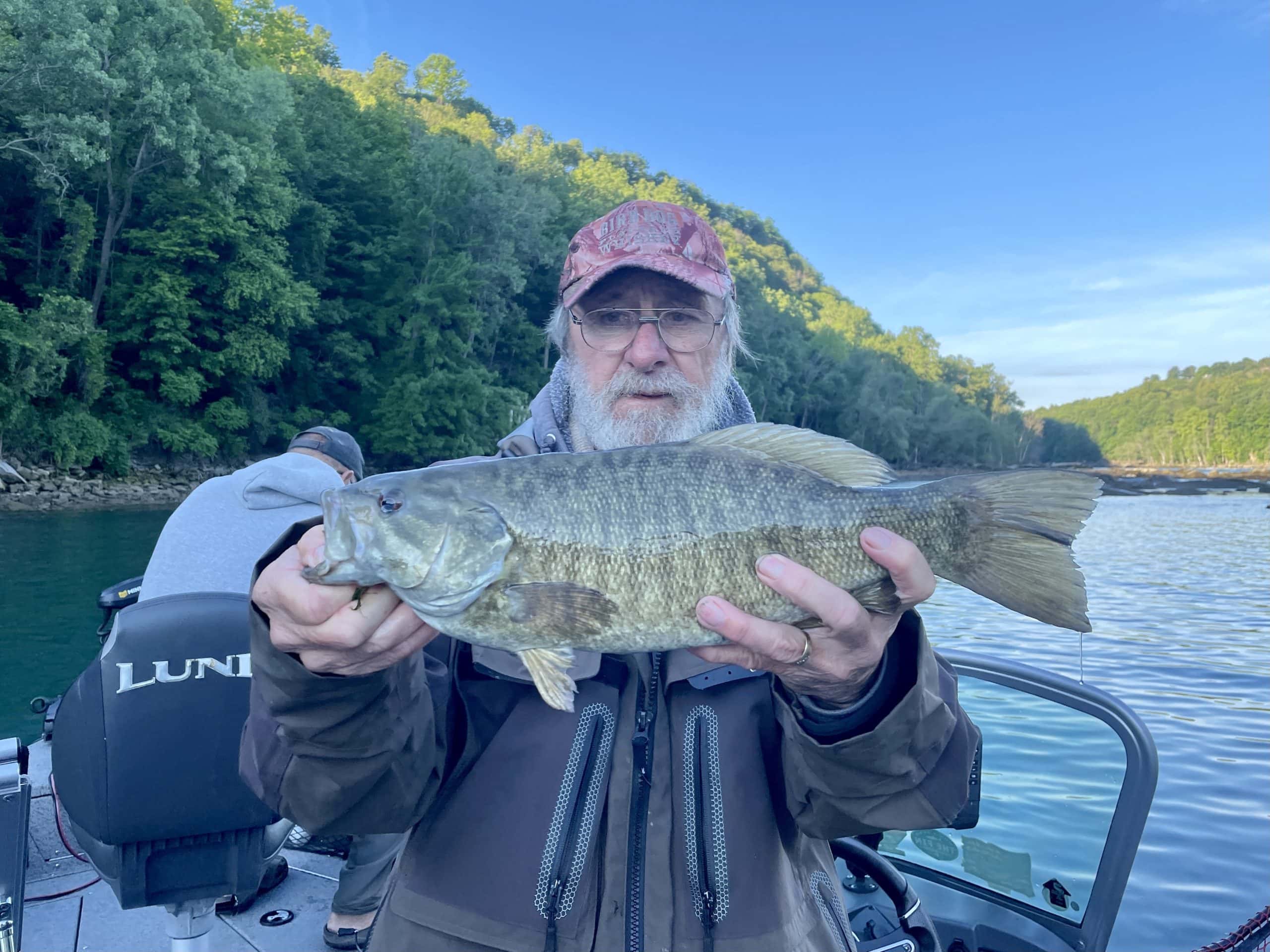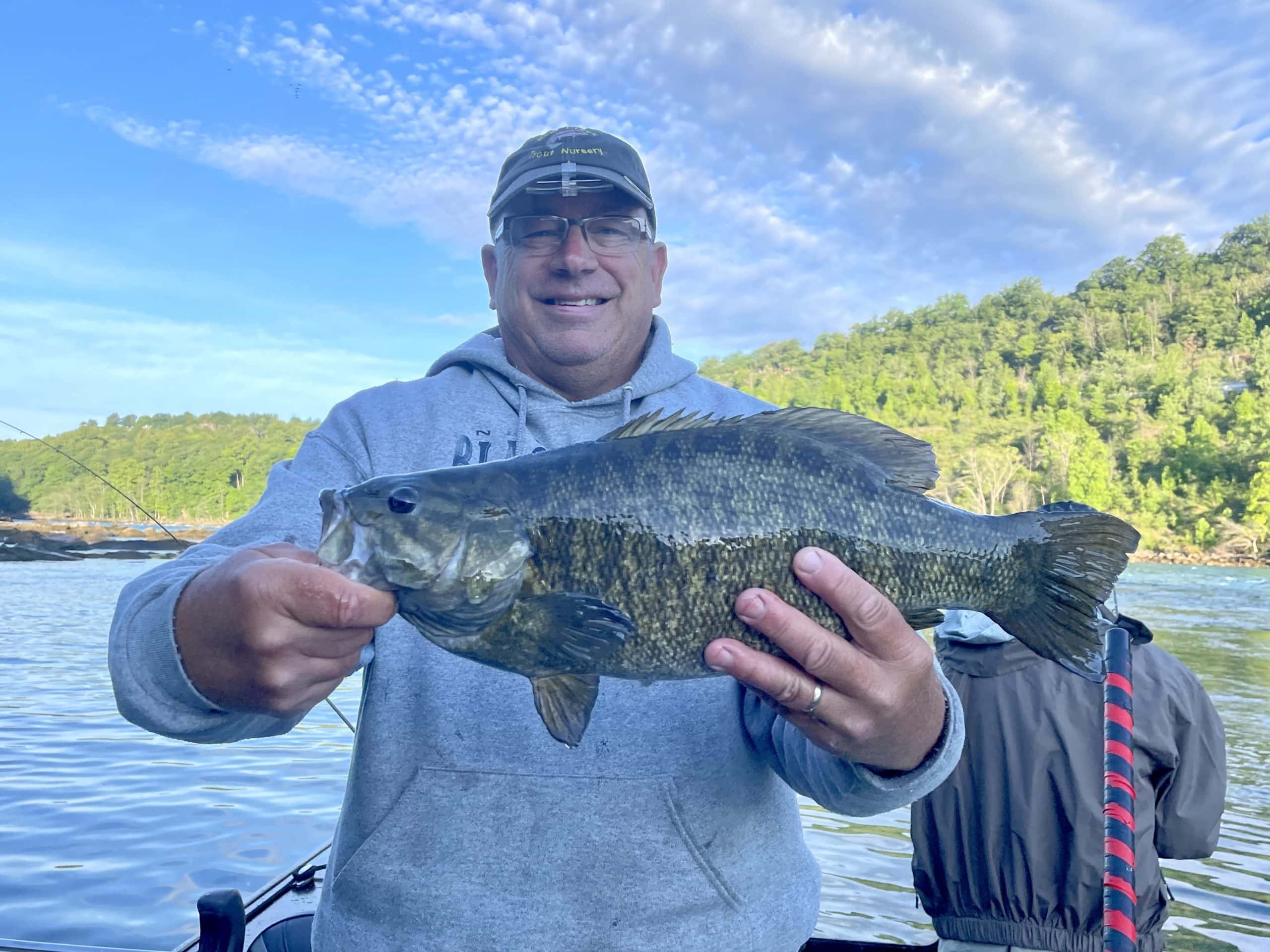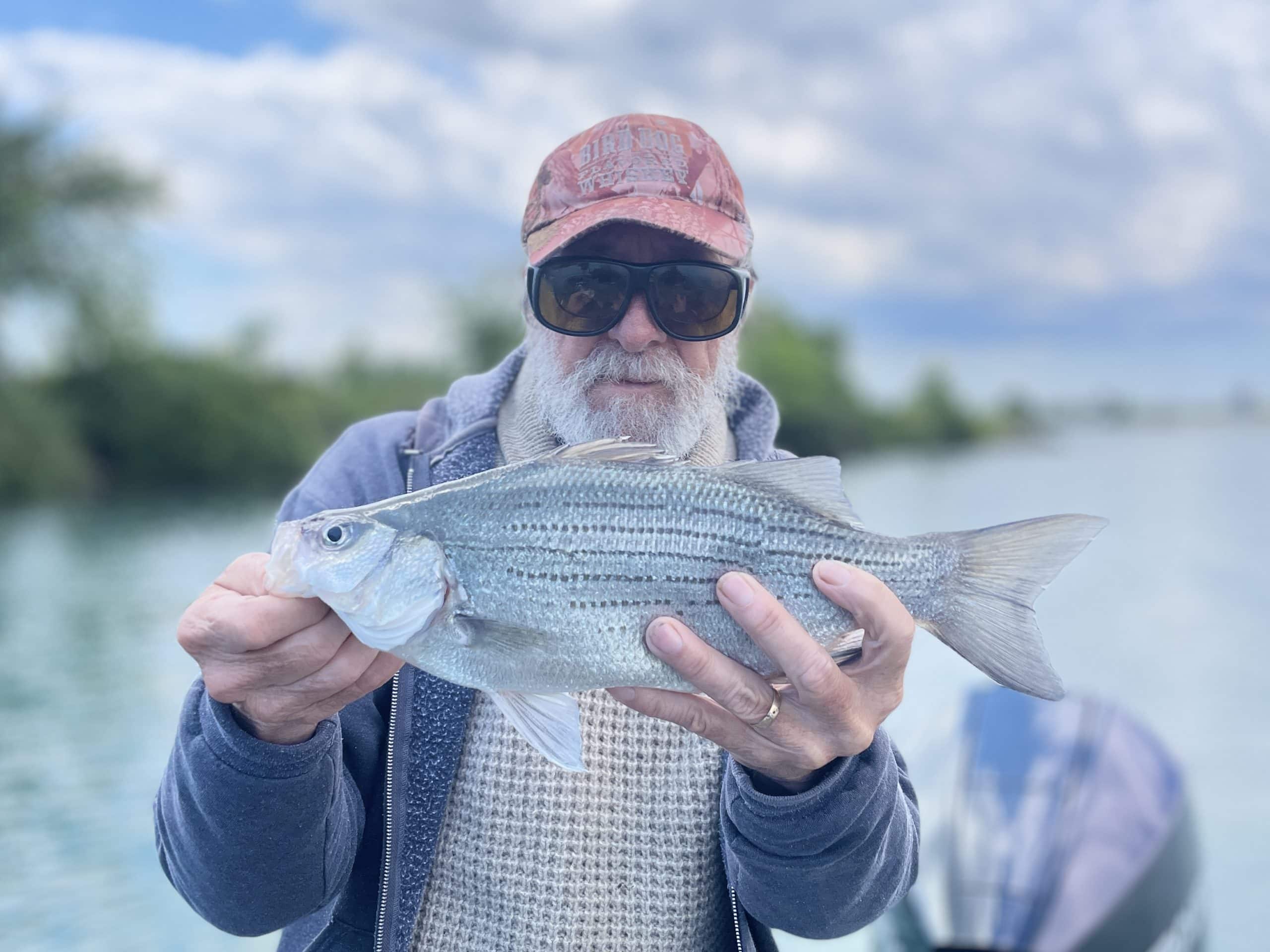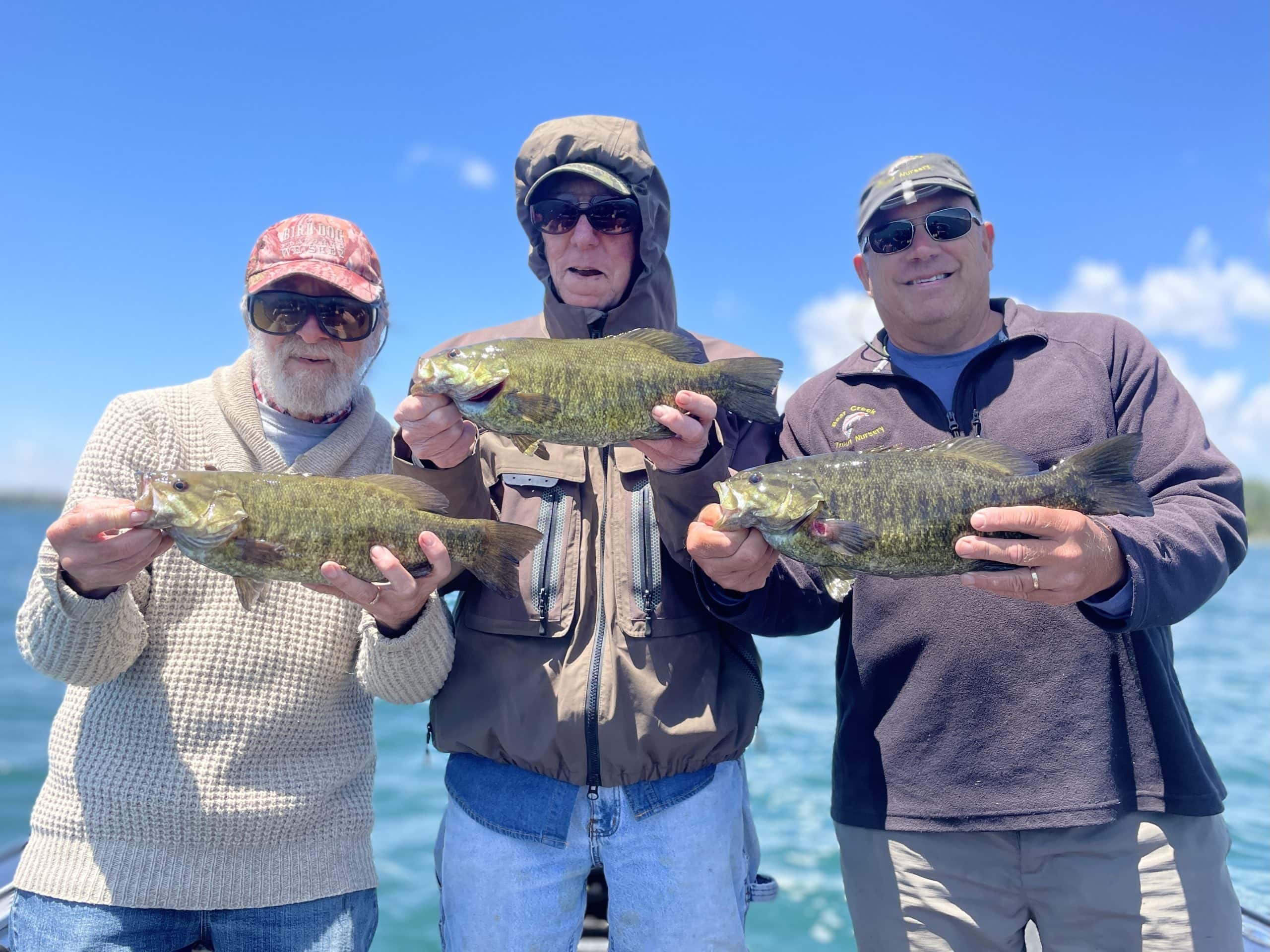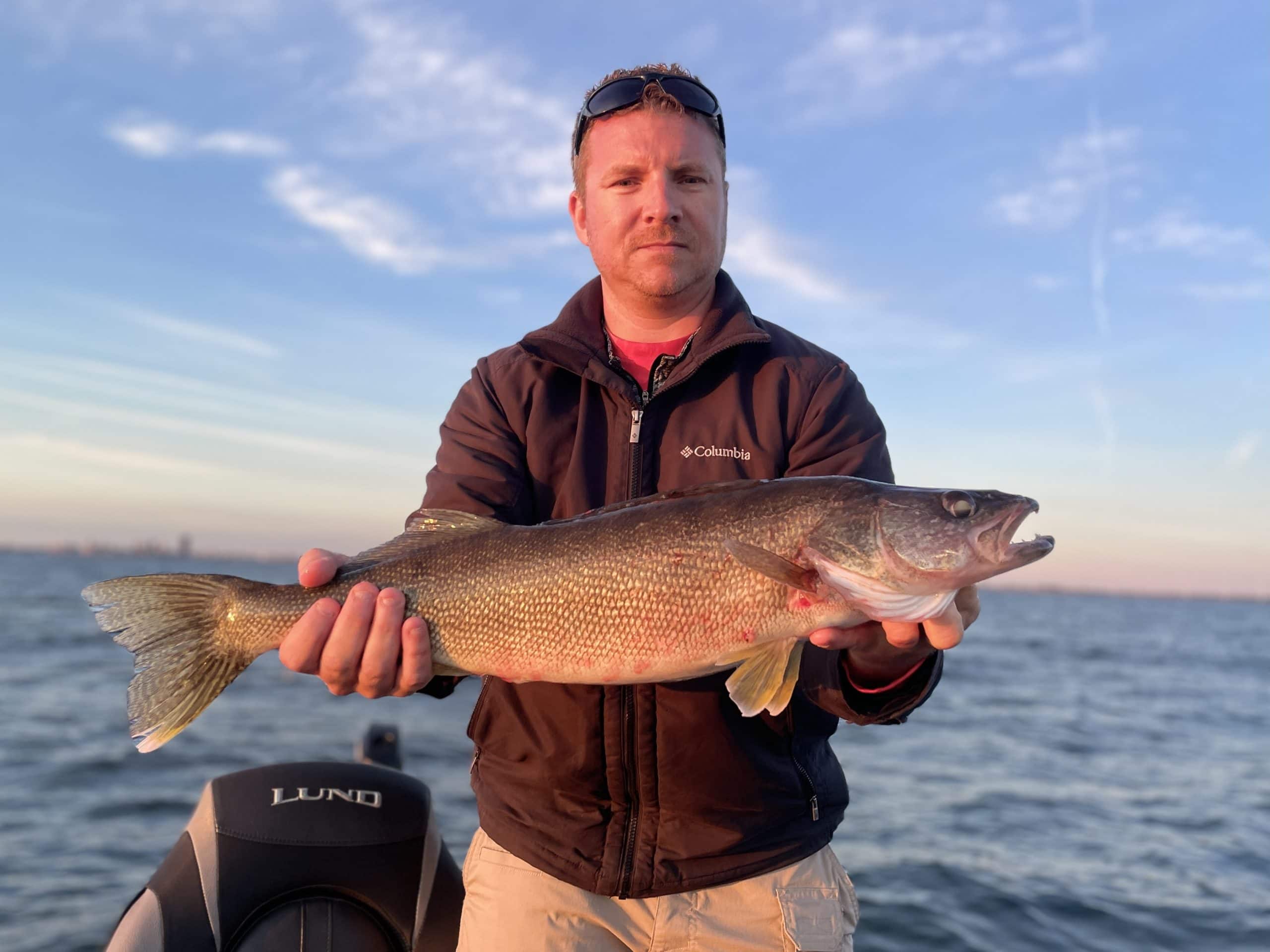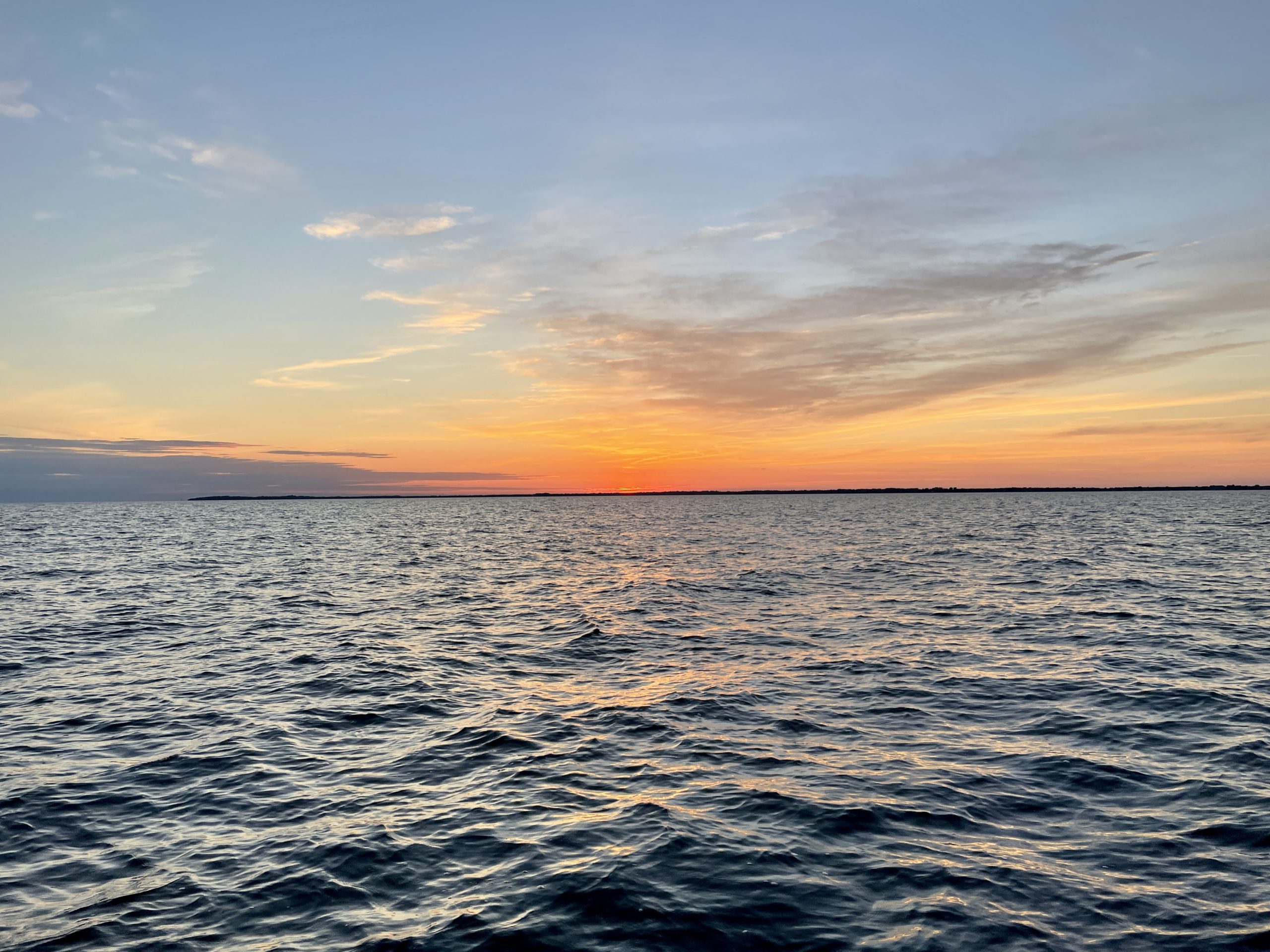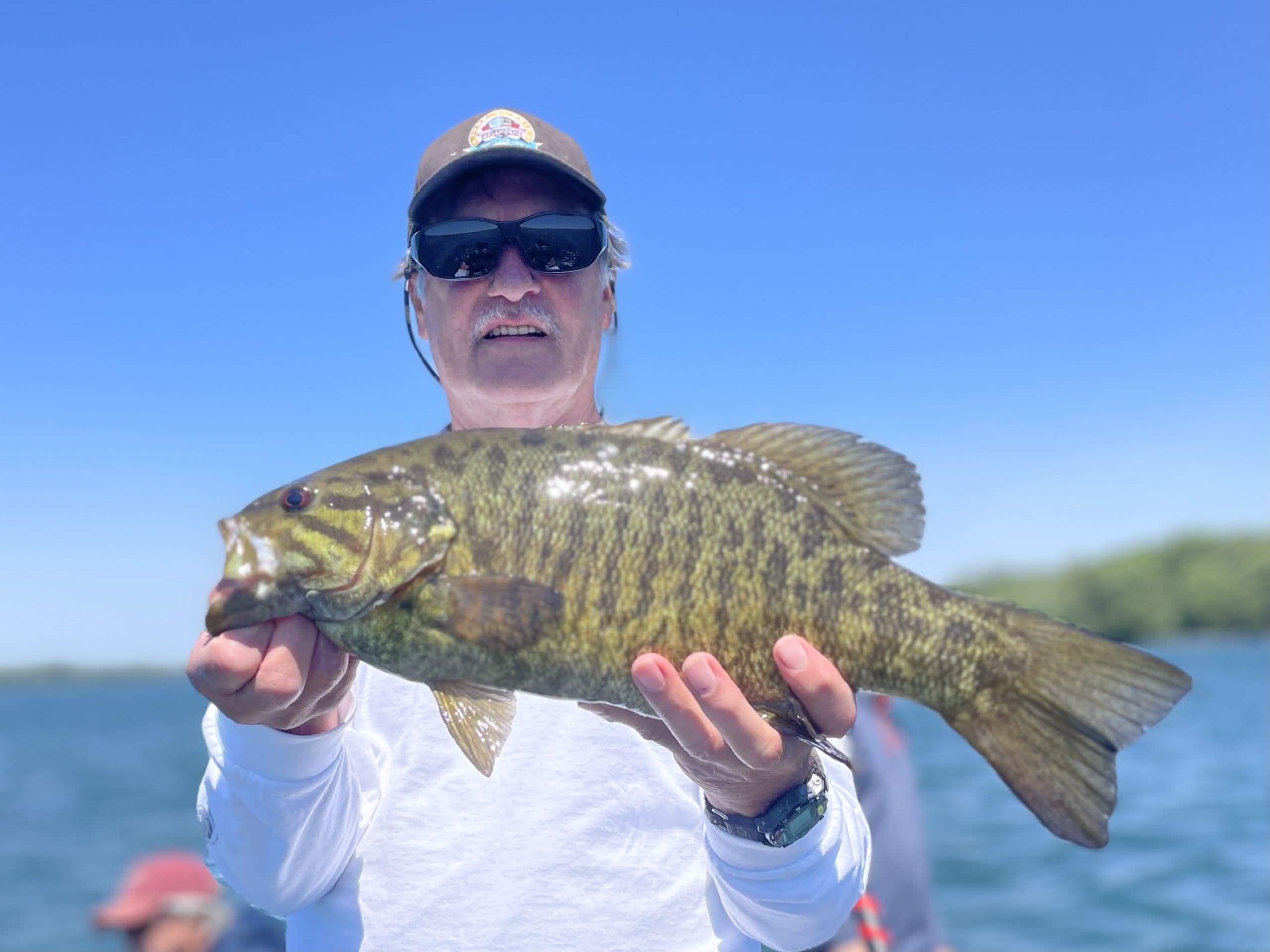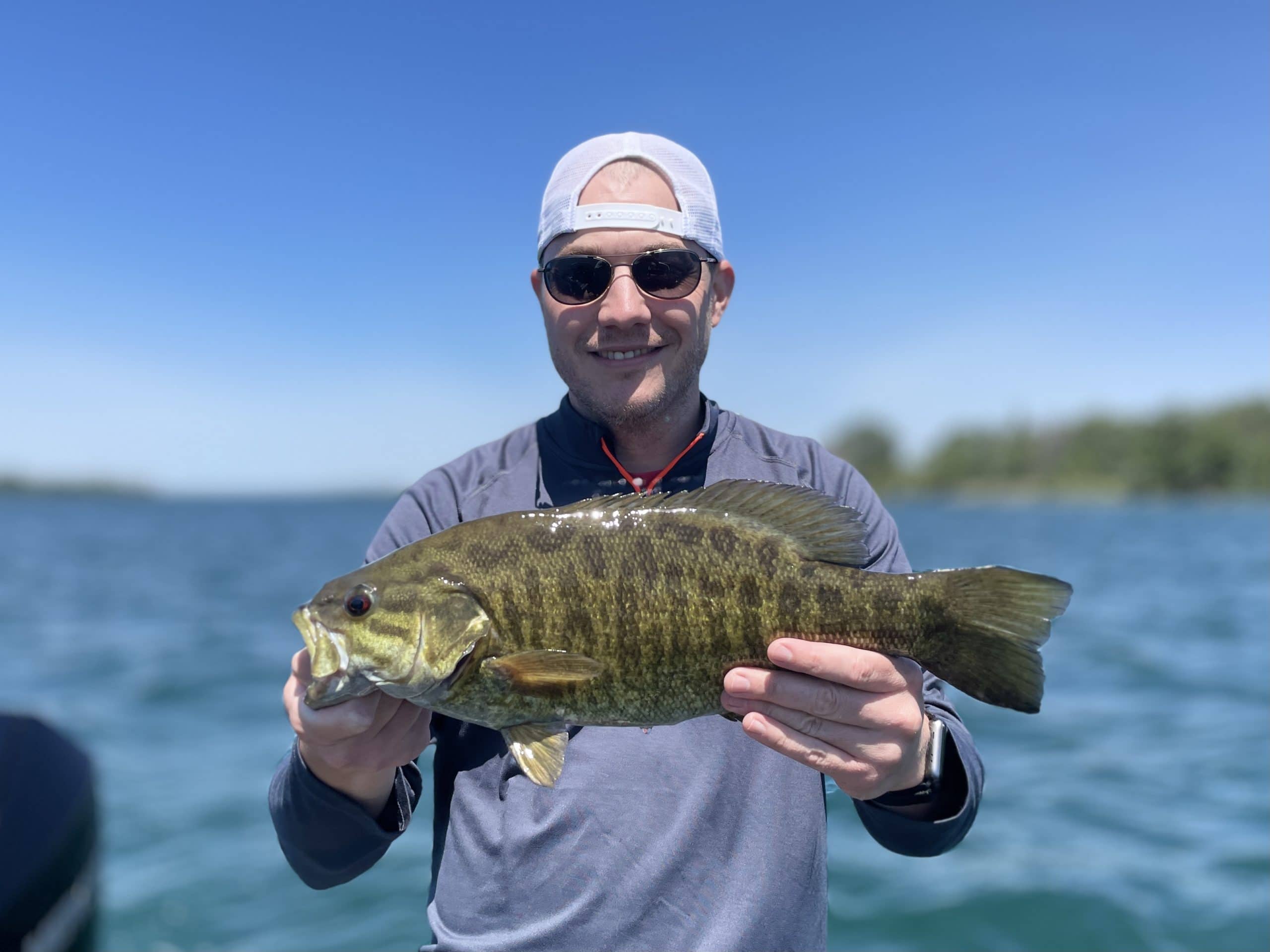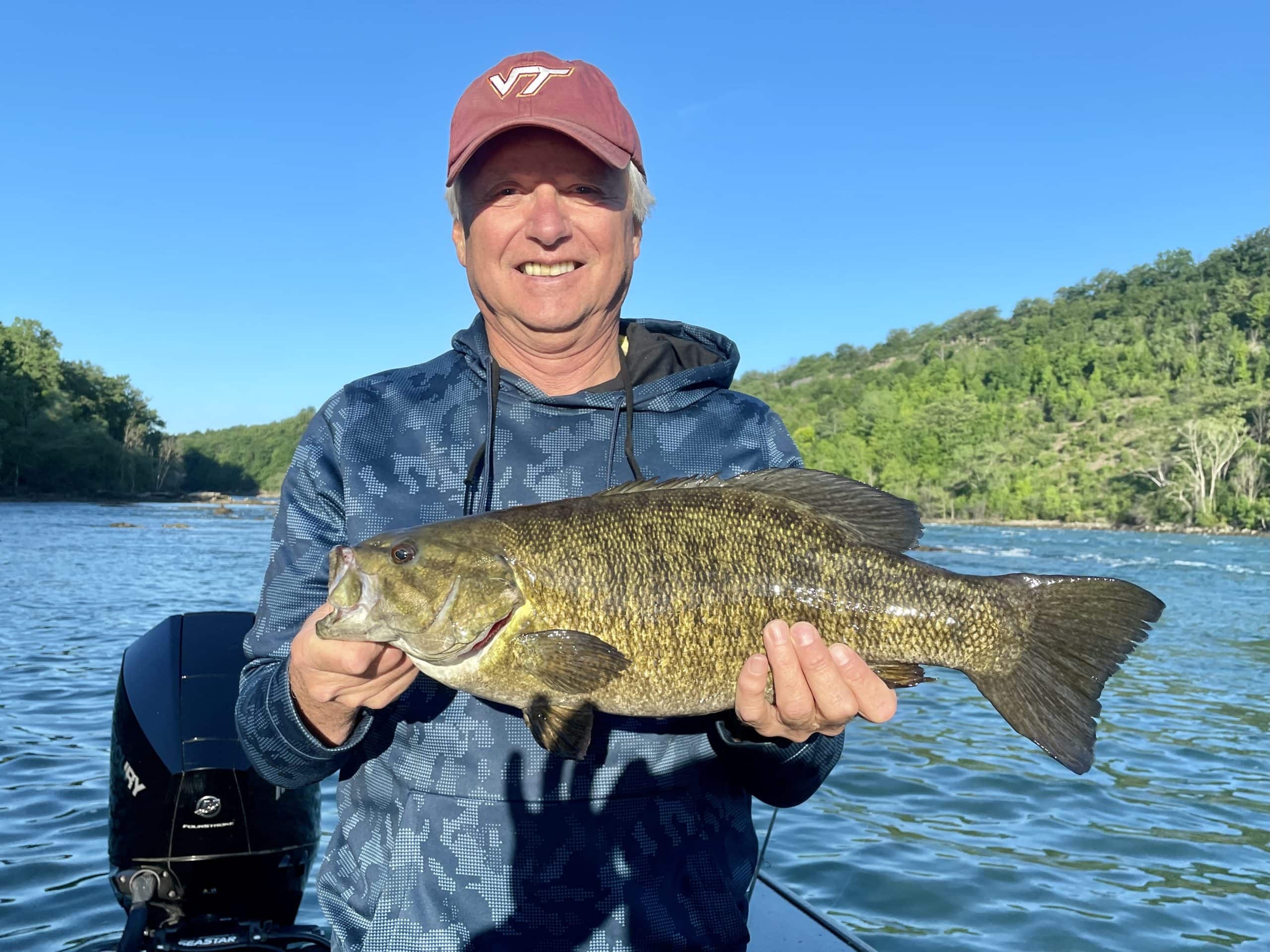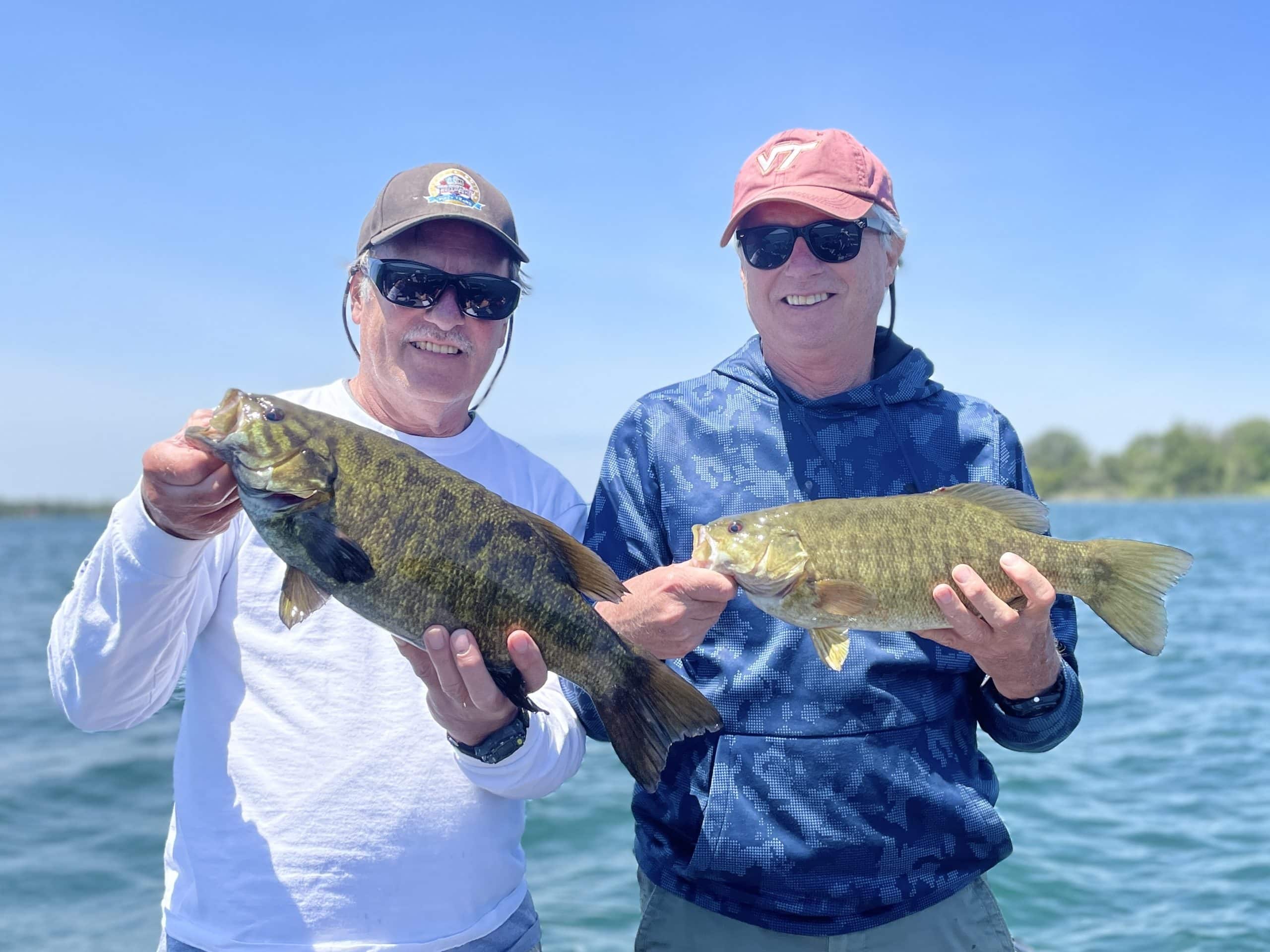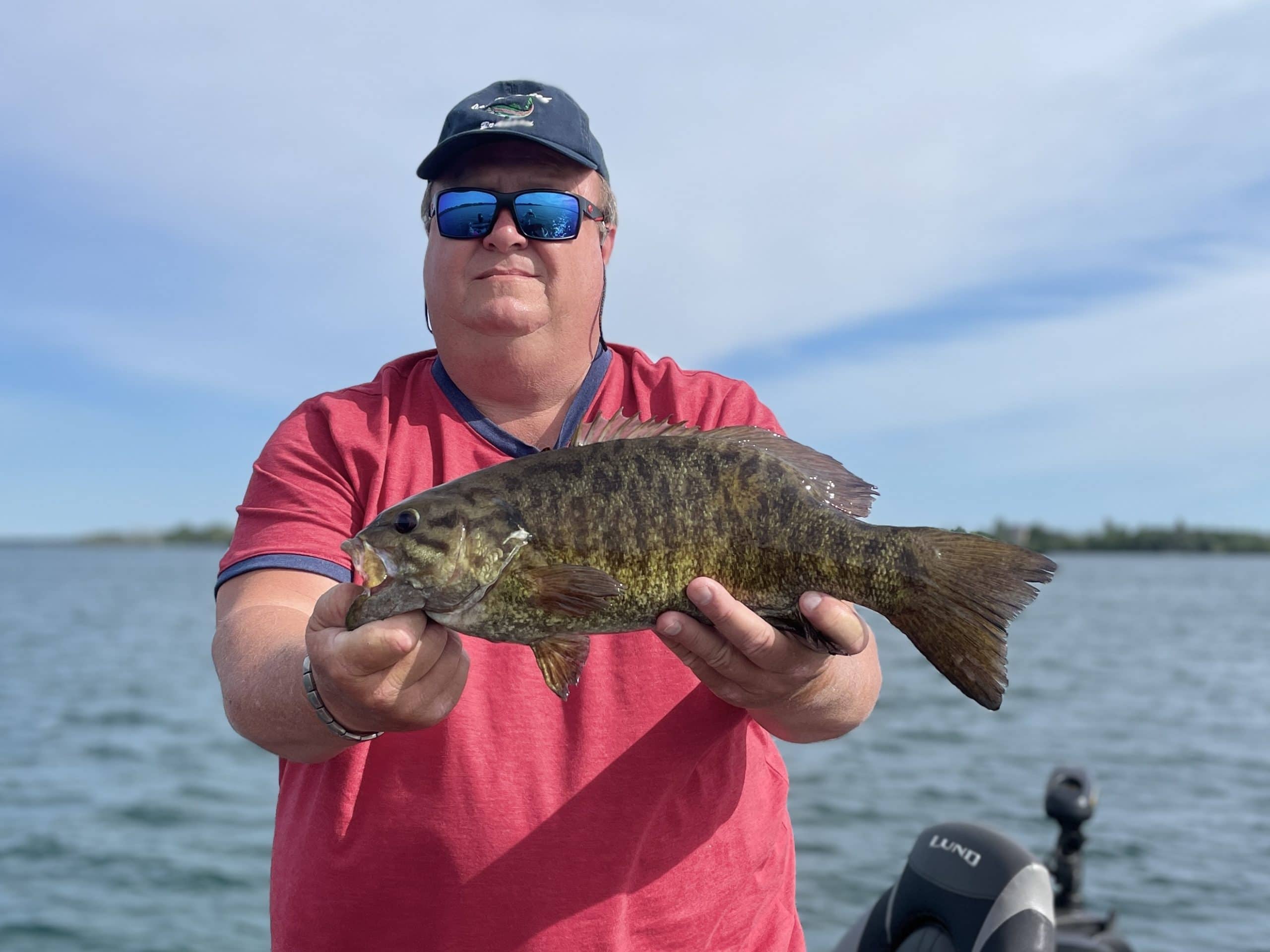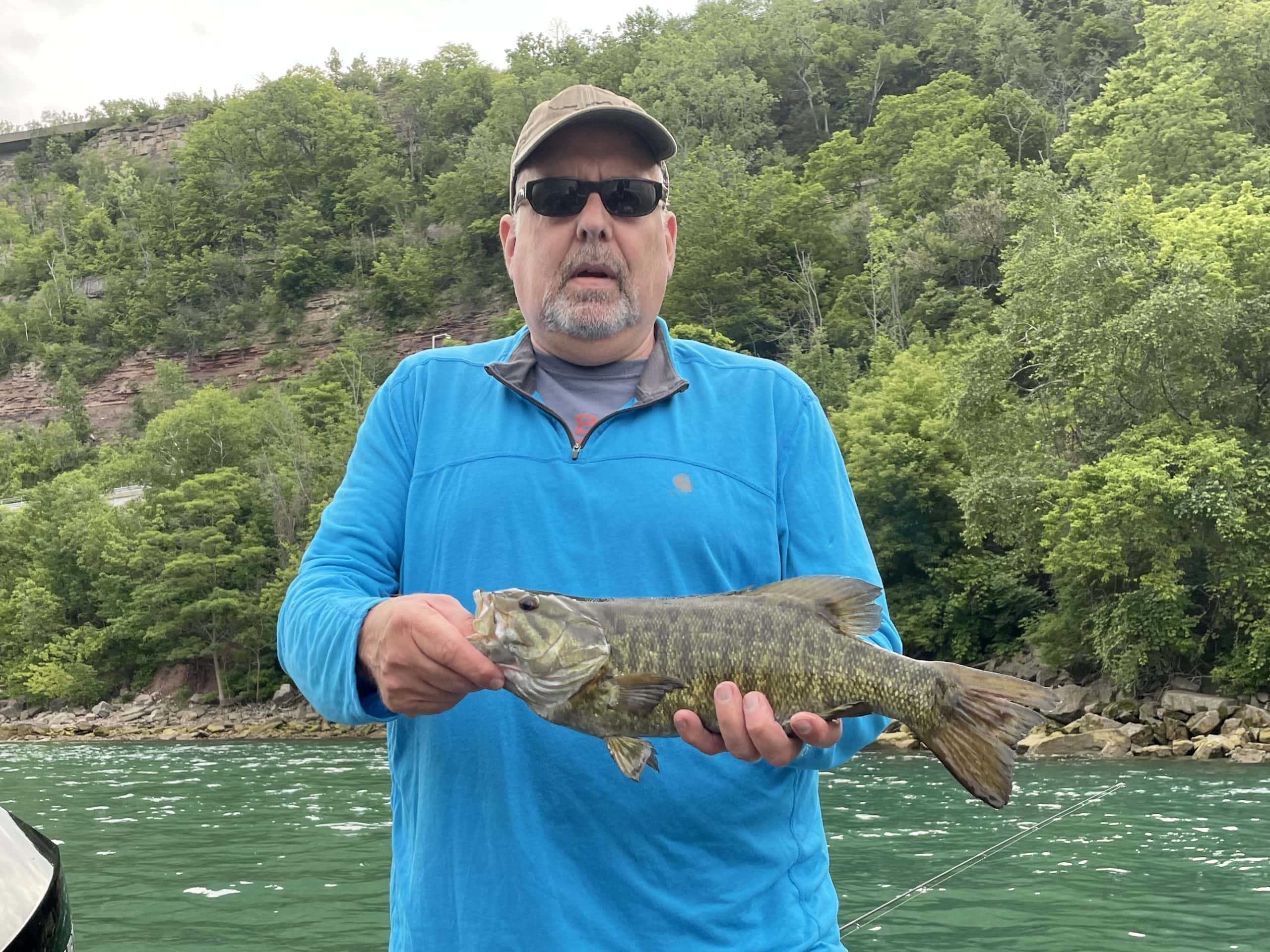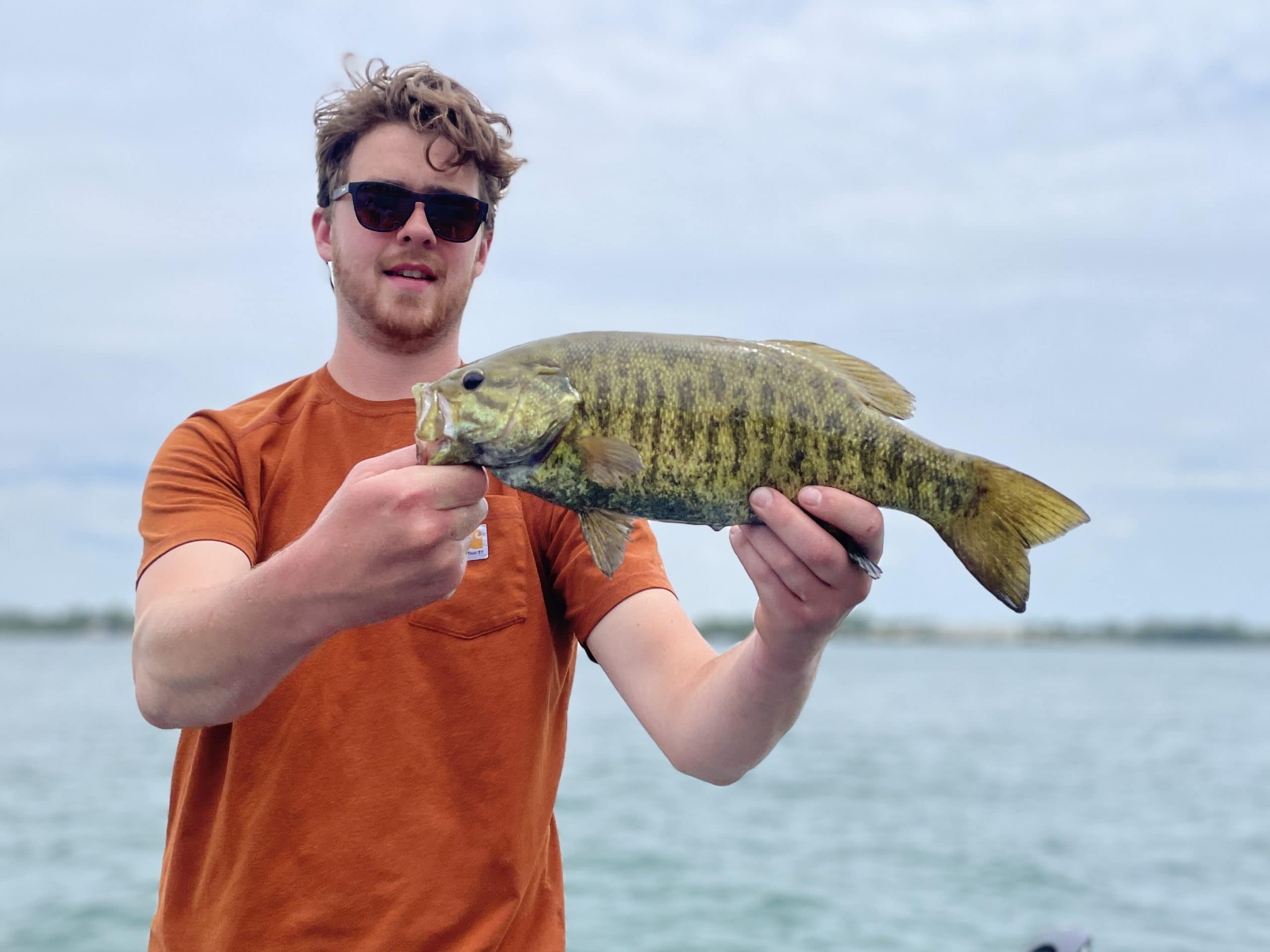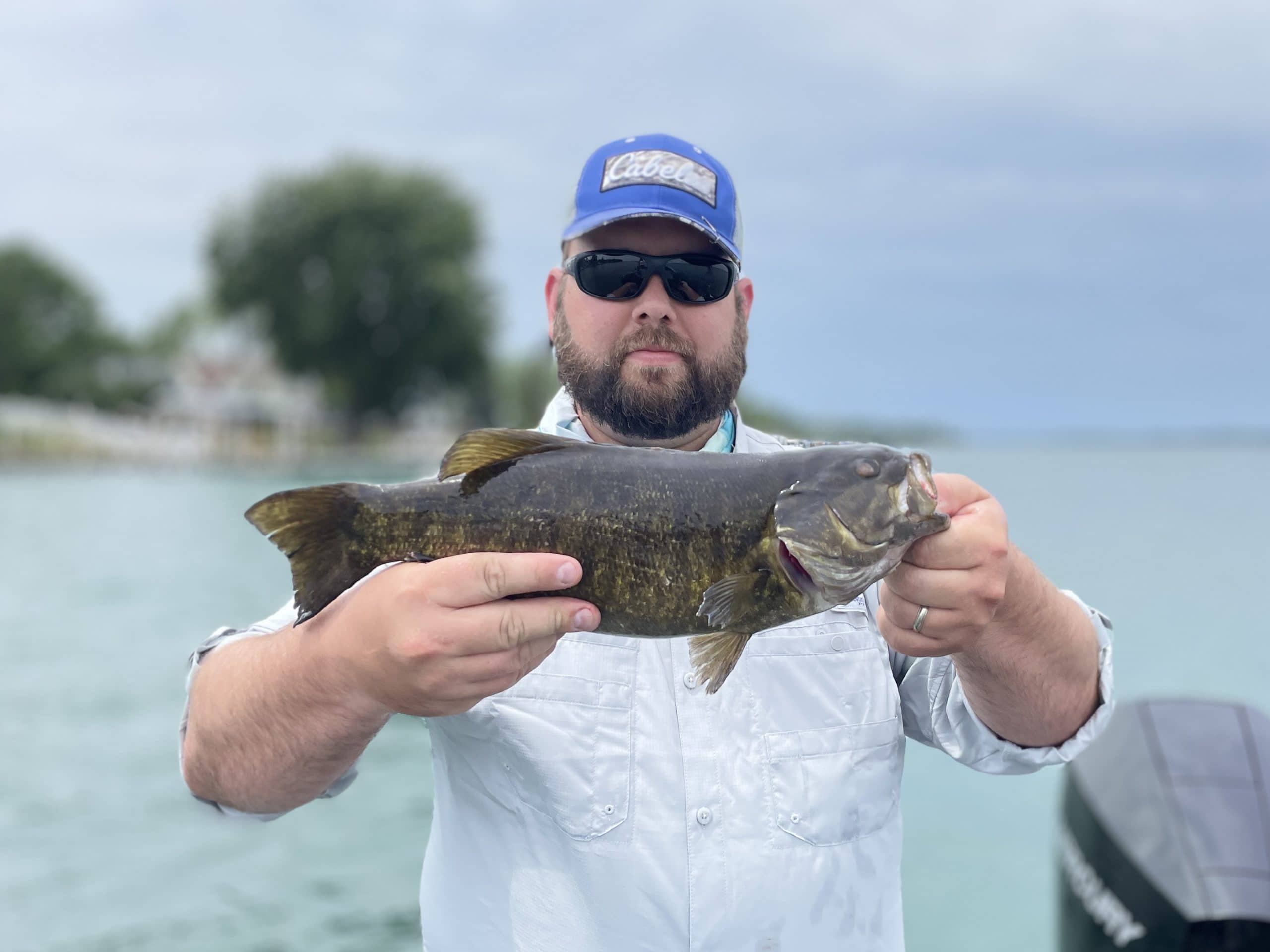 Looking Forward (28-June – 4-Jul)
The forecast for next week is looking promising – tolerable winds with minor amounts of precipitation. The post-spawn bass bite should be going strong and if the reports I'm getting from my colleagues hold – the walleye bite will be excellent too. I'll likely split my time between the two species.
If you haven't booked your summer trip yet, what are you waiting for!?! The fishing is only going to improve. We have limited availability but I'm sure we can find a spot for you if you give us a call soon.
Stay Healthy my friends – mentally and physically,
Ryan