Days on the Water: 5
Who we fished with: friends, clients
Where we fished: Upper Niagara, Lake Erie, Lower Niagara
What we were Targeting: Smallmouth Bass, Freshwater Drum
Tactics: ned rigs
Commentary
Last Week
Well…in my last post I said I felt kinda crispy after fishing through that heat and sun.  After this past week – I'm extra crispy.  I've been going on 3-4 mile runs in the heat of the day/when I get off the water to build up a tolerance to the heat and I've been consuming close to 2 gallons of water per day.  These 2 things in combination have kept me going strong through the heat.
You might be wondering why would I put myself through this.  Simple – the fish aren't feeling the heat the same way as us and they've been very active, particularly during the hottest times of the day.  Yeah, yeah, yeah – conventional angling wisdom tells us that the low light/low sun angle periods are the best times to fish.  Maybe for some species.  Maybe that's only during certain times of year.  Maybe the notion is a relic of the industrial revolution when everyone was taught, "the early bird gets the worm."  I don't know…what I can tell you…from my limited (carefully chosen adjective – there are many guys around here that have been doing this longer than me) experience, the least productive times have been the first couple hours after dawn.
Putting the idea of high sun angle = higher productivity into practice, I started all trips a little later in the morning this past week.  It paid off – the bass fishing was excellent.  Eastern Lake Erie, the Upper Niagara, and the Lower Niagara all produced great numbers of solid fish.  I'll let the pictures tell it.  I know that I said walleye was going to be my focus for the week and I made some attempts but it was slim pickings and too slow for me and my clients.  Same observation as last week about the walleyes – decent screen – few bites.  Luckily, my clients from this past week just wanted to bend a rod and have a good time so we converted to bass fishing.  Mission accomplished.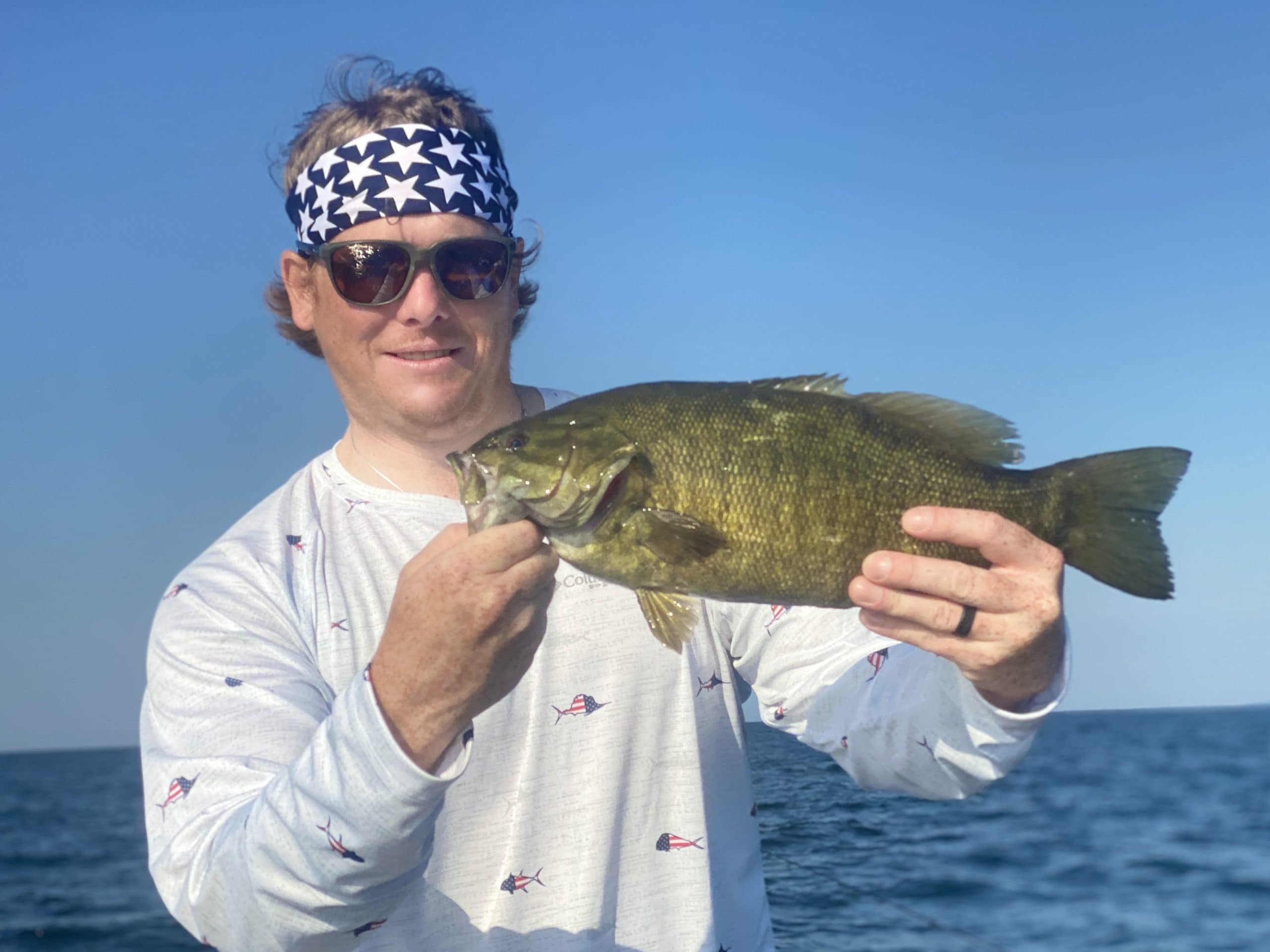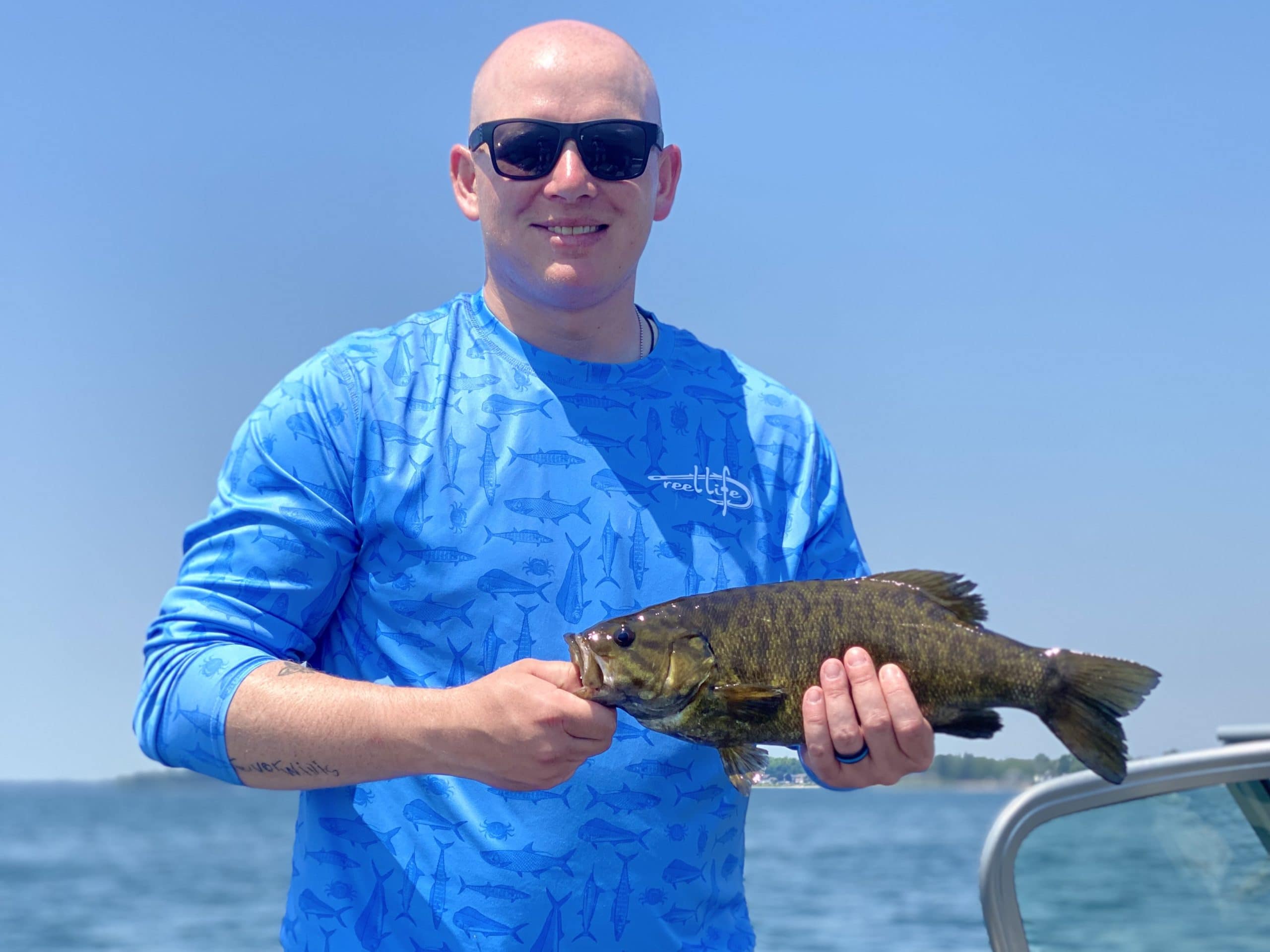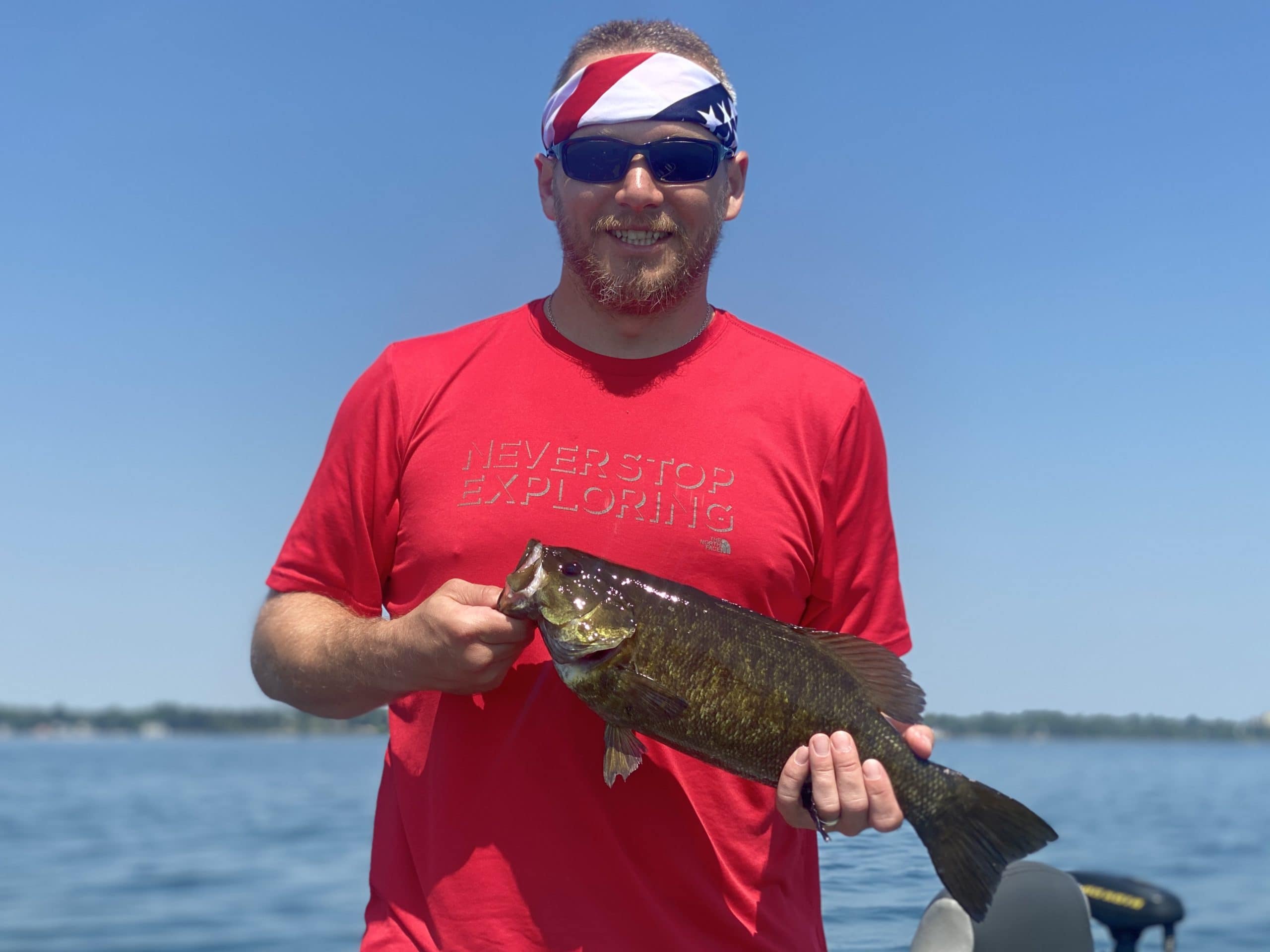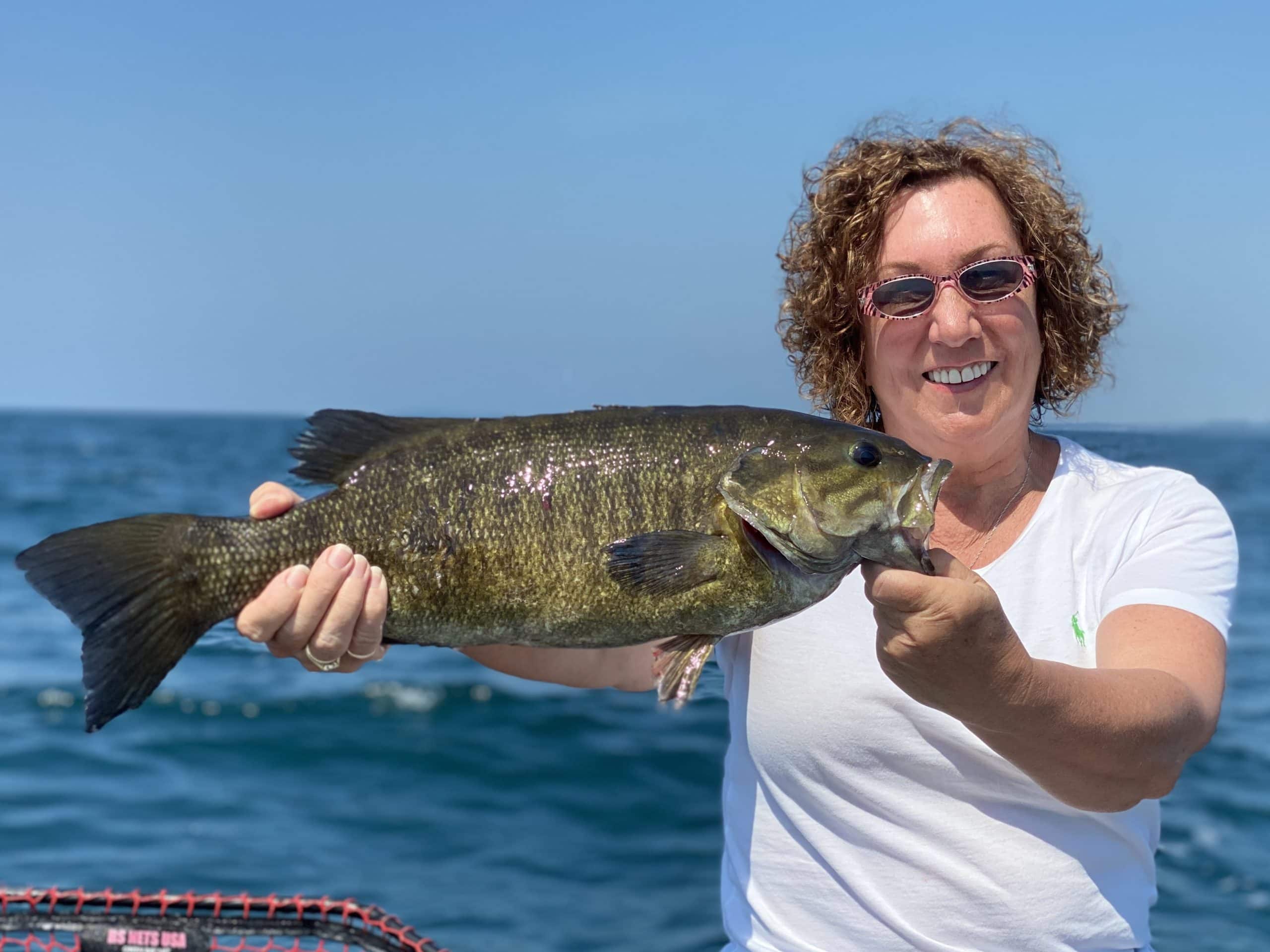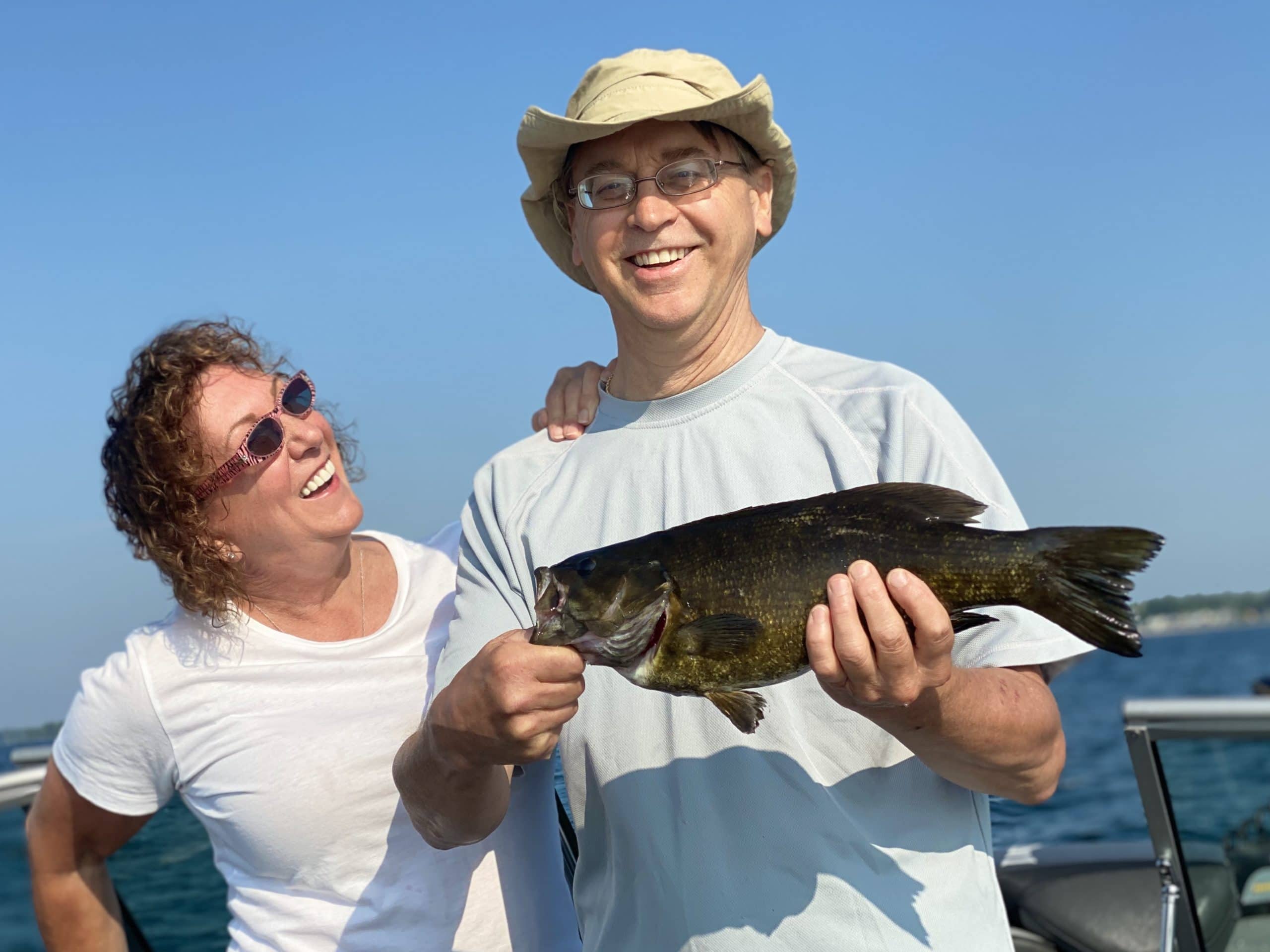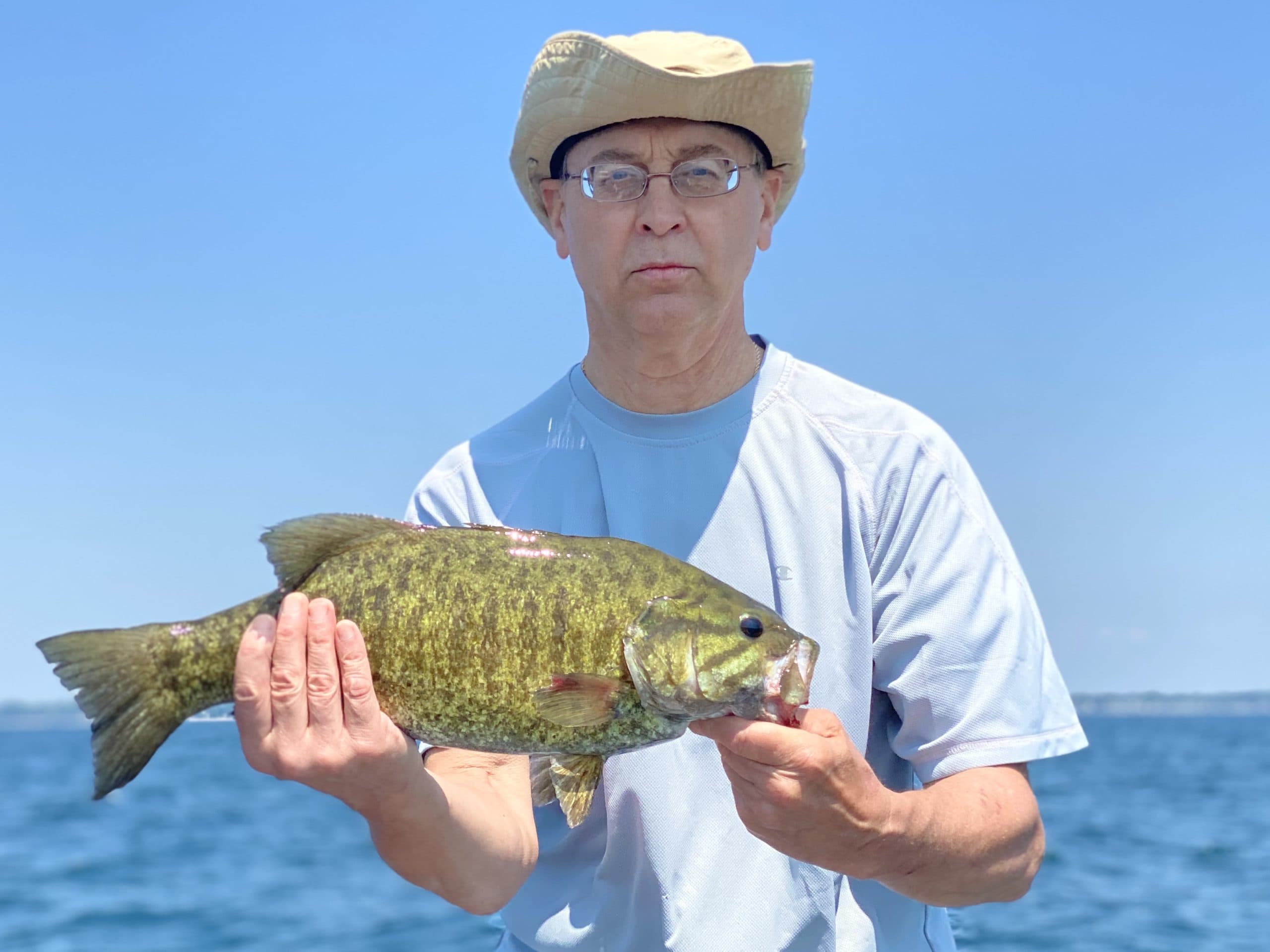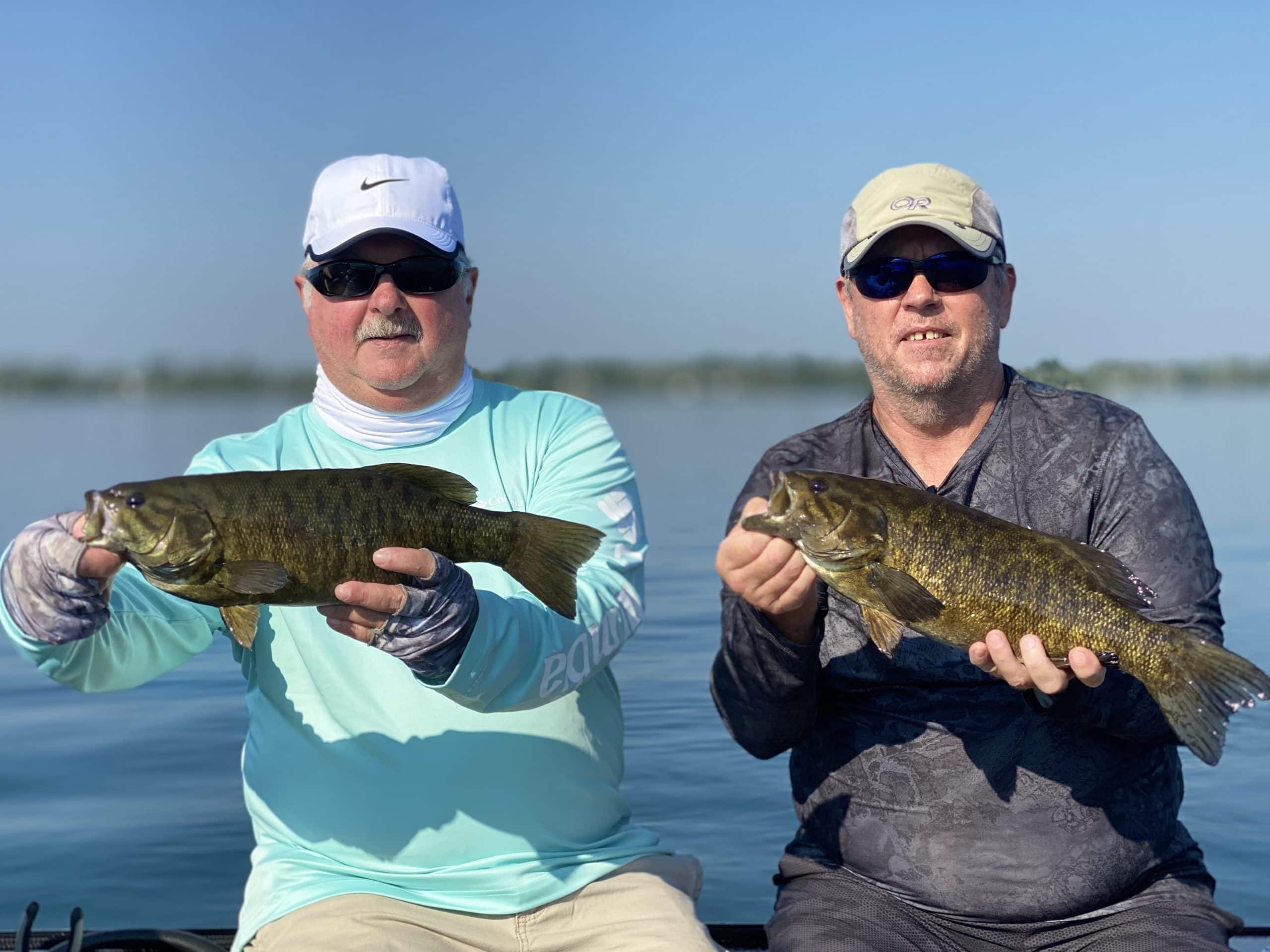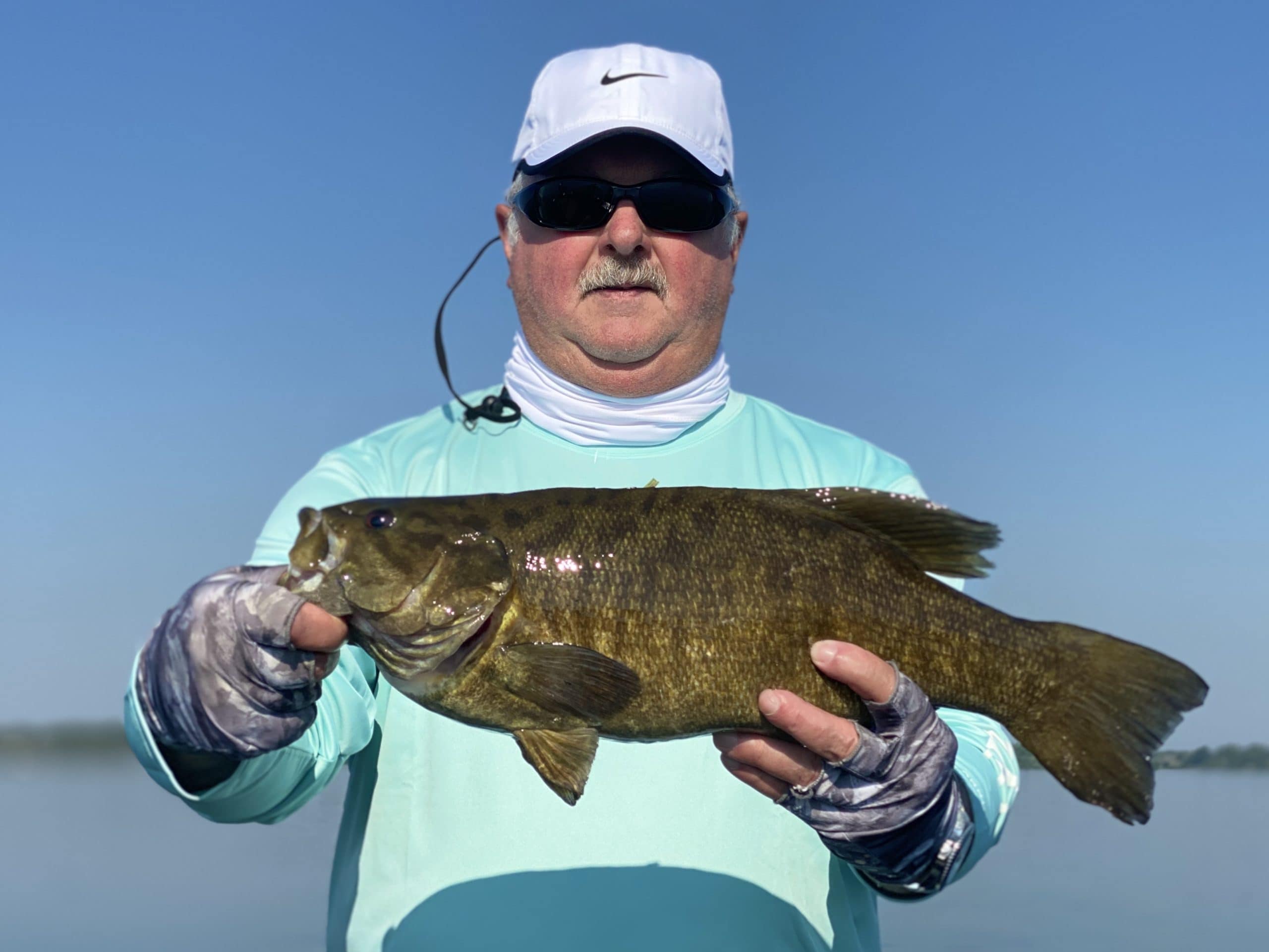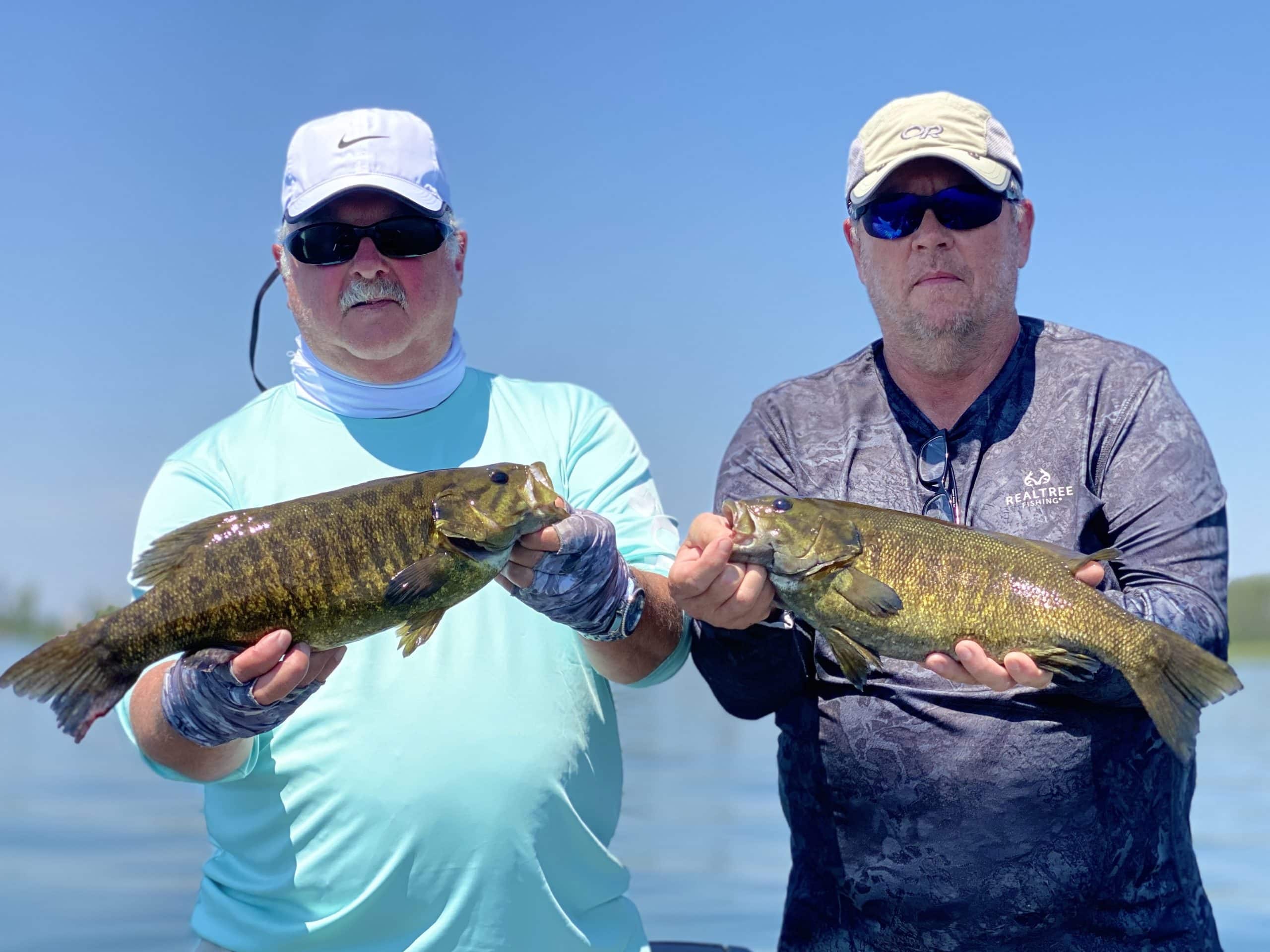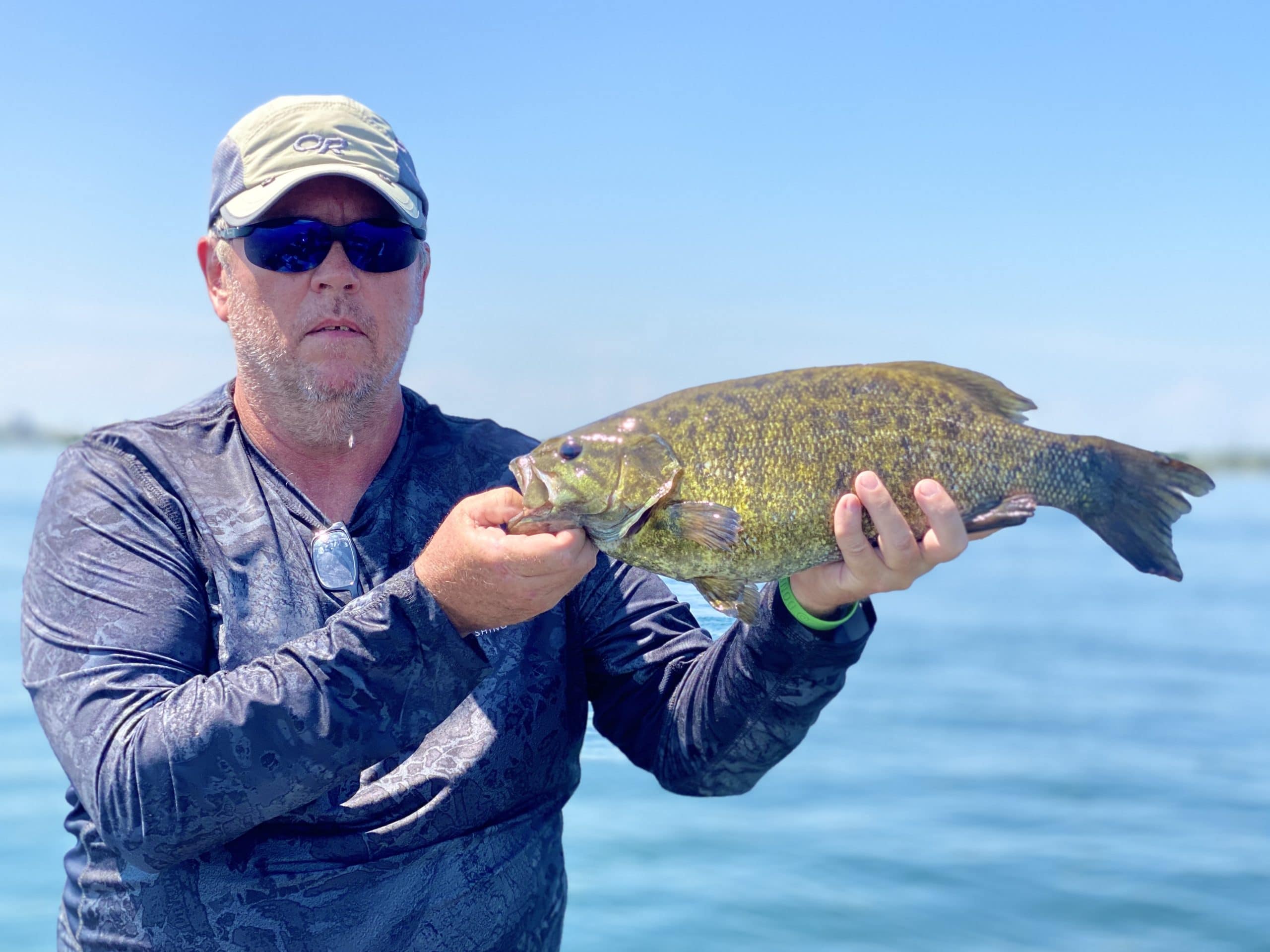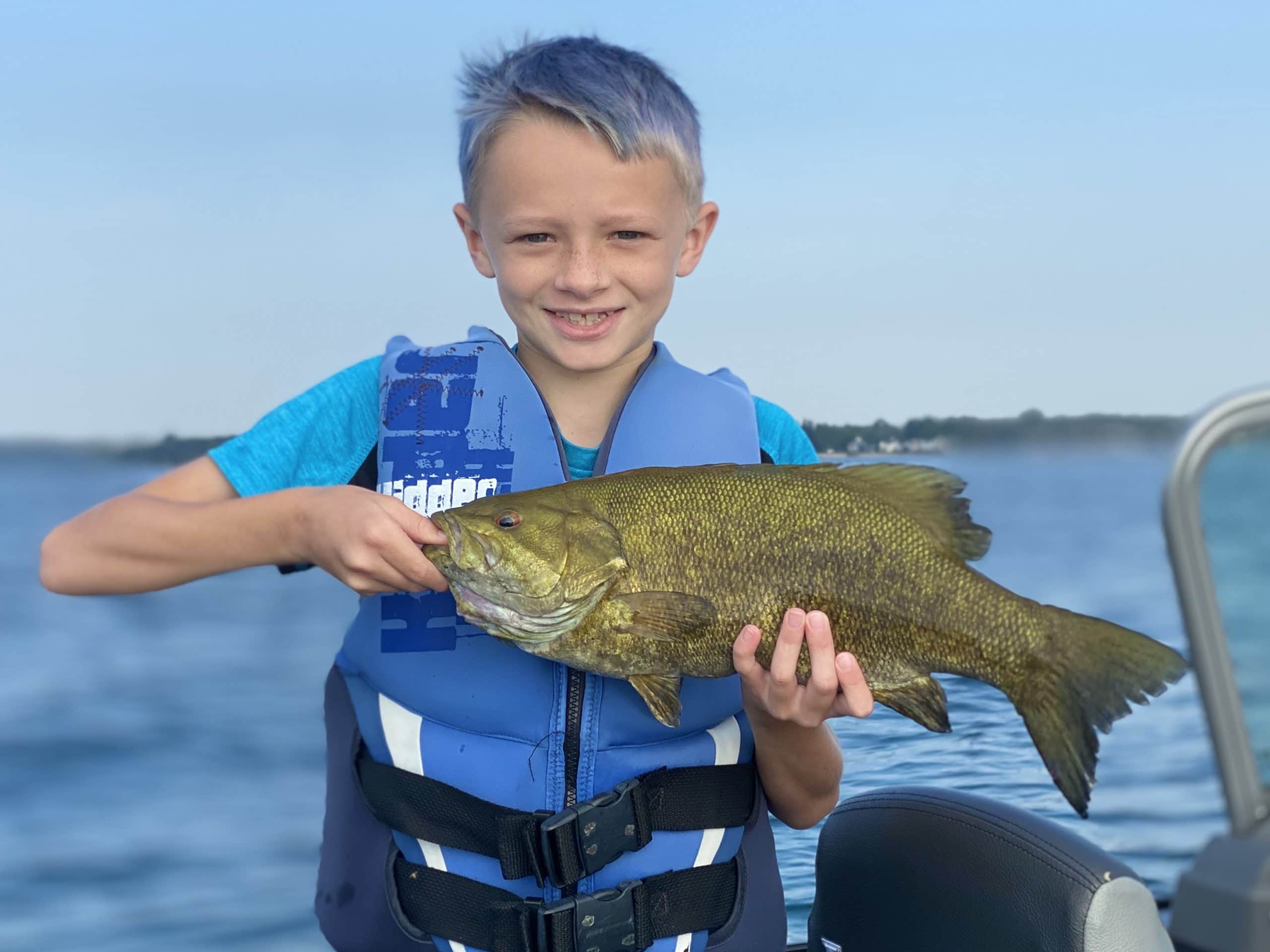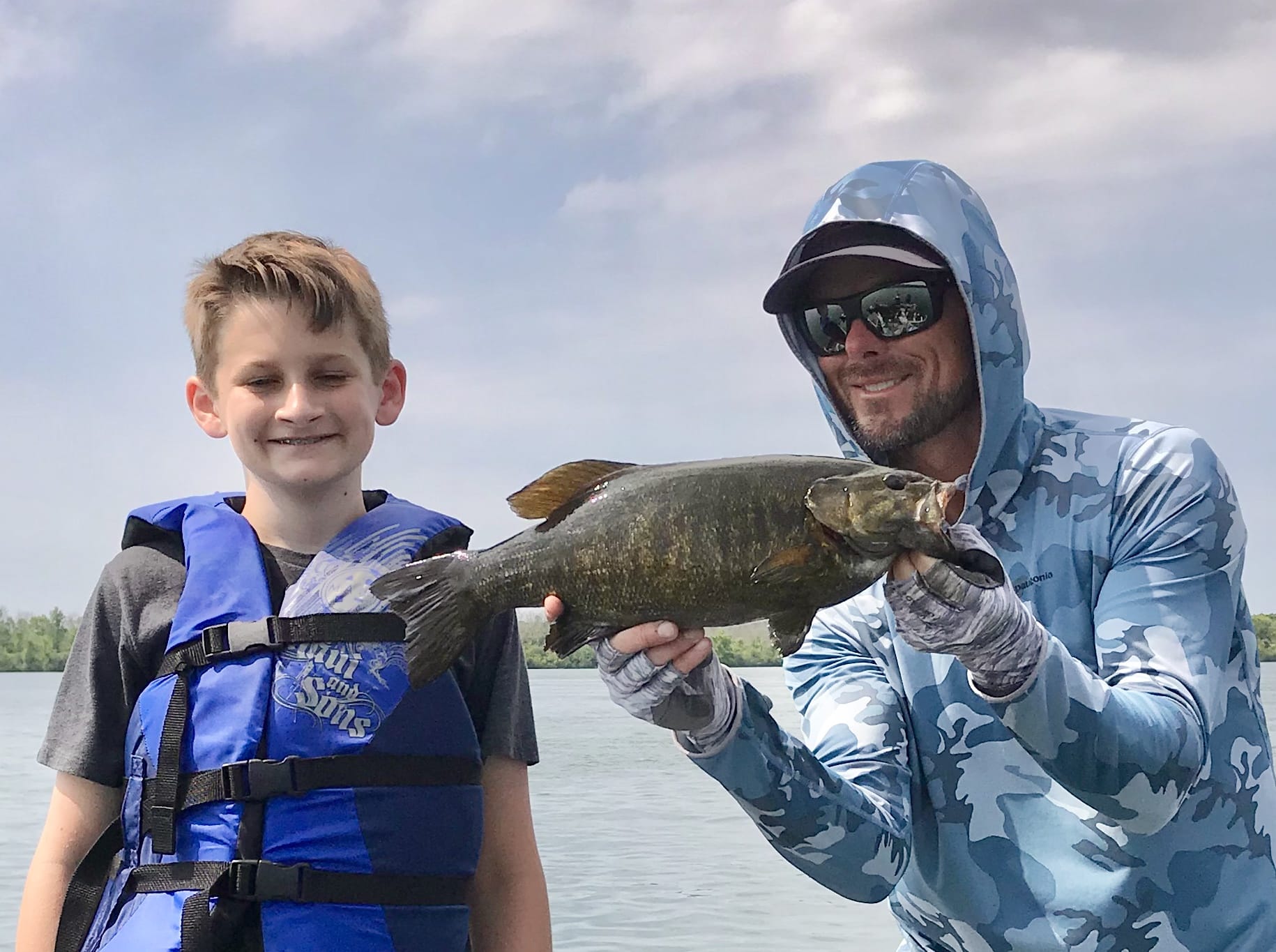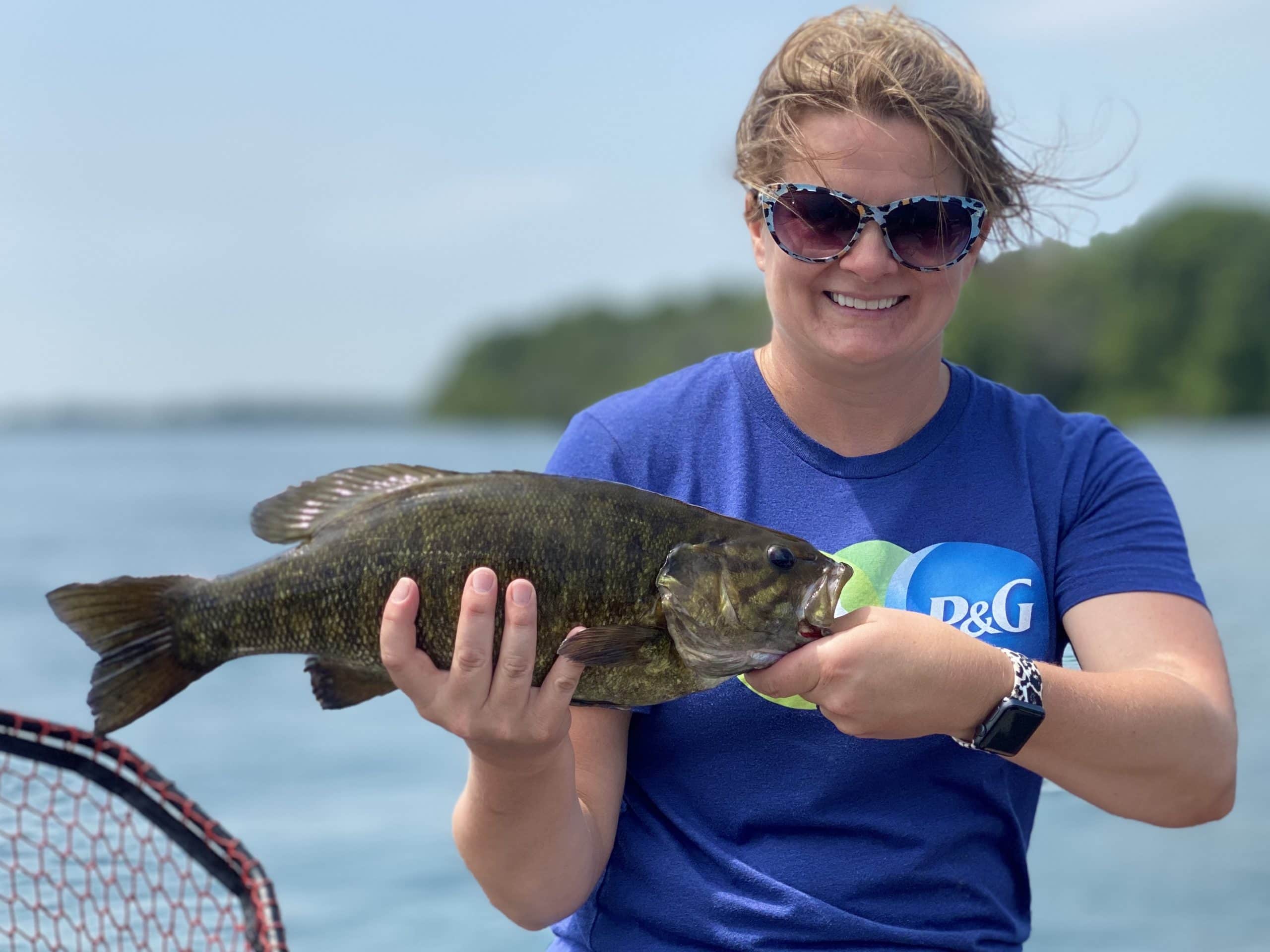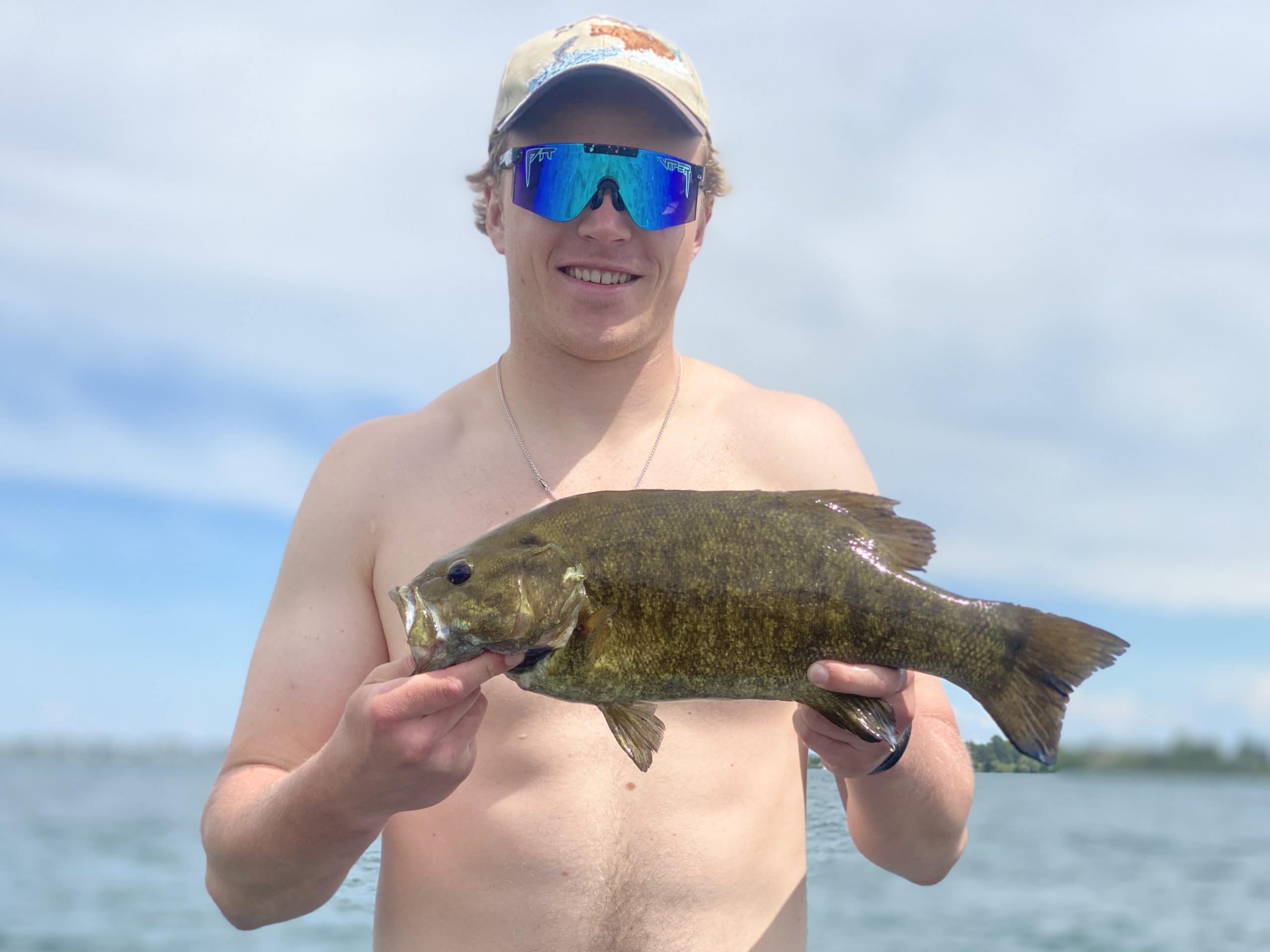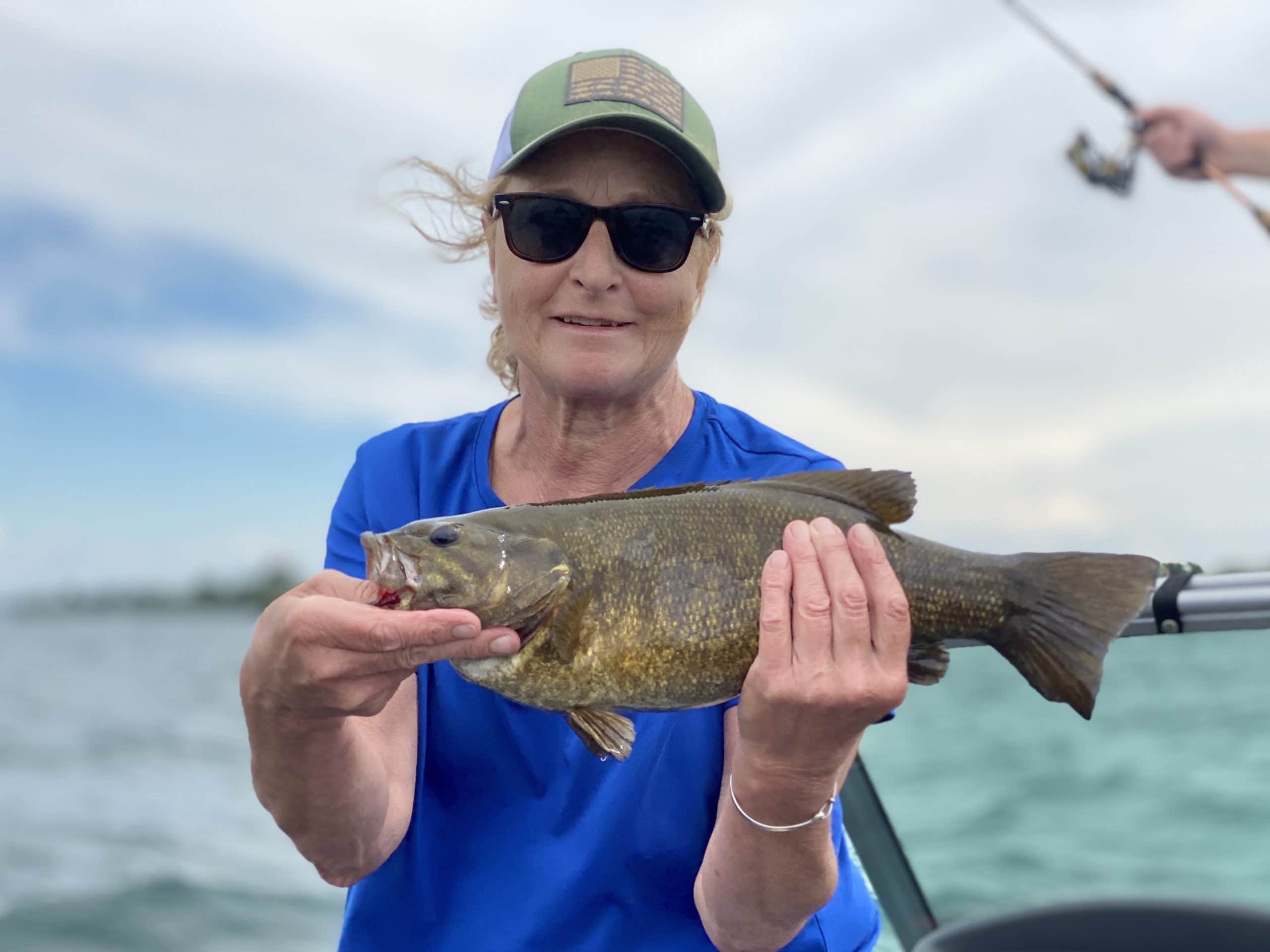 Next Week
The forecast looks excellent  – a little cooler with some breeziness and precipitation in the mix.  The trips we have on the docket are species focused – walleyes.  Time for the hunt and grind.  It's getting to be about that time for the big schools to show up.  Hell, they may be out there right now.  Let's find out!
Request for Support
We've been very fortunate lately to earn new business from folks that live in the region. Many of them commented that the reviews they read about our service were extremely helpful in making their decision. If you've fished with us before, please take the time to submit a review if you haven't already done so. You'll be helping us and other folks looking for a good time on the water. Here are the links:
Google (preferred place for reviews)
Step 1. Tap this link https://g.co/kgs/oE6HYm
Step 2. Tap "Reviews"
Step 3. Scroll down until you see the stars and tap whatever star rating you believe we deserve. There will be a prompt that'll take you directly to a screen where you can type up comments
Other places you can leave reviews are below.
Facebook:
https://m.facebook.com/brookdog.fishing.company/
Yelp:
https://yelp.to/qTKq/kbezACYAaS
Trip Advisor:
https://www.tripadvisor.com/Attraction_Review-g47812-d12108349-Reviews-Brookdog_Fishing_Co-Grand_Island_New_York.html?m=19905
Thank you very much for your support!
Be Well my Friends,
Ryan