Days on the Water: 5
Who we fished with: friends, clients
Where we fished: Lake Erie, UPper Niagara, Lower Niagara
What we caught: smallmouth bass, freshwater drum, walleyes
Tactics: ned rigs, worm harnesses
Commentary
Observations from the Water – this Past Week (2-8 Aug)
Another relaxing week – a couple of long-time clients/friends at this point, and a few new clients/tourists visiting the region. The weather was typical of August – stable – hot, sunny, slight breeze. Every day was fishable on every Buffalo Niagara body of water.
Walleyes
Nothing new to report here. Bottom line – if you go walleye fishing out of Buffalo, you will catch fish. You'll likely end up disappointed if you're hoping for numbers/to "box out." From Barcelona, NY to Erie, PA seems to be the zone from talking to many of my colleagues who've been making that drive. It's got me considering plans for a new offering/program this time next year.
Smallmouth bass
Action was entertaining enough to keep folks engaged and the conversation flowing. Of course, freshwater drum were in the mix, but the bass seemed a little more competitive than they had been in the previous weeks. The main pattern I observed is typical for mid-summer – they were deep (40'+) or in current – the faster the better.
The surface temperatures are in the mid-70s, that's hot for a smallmouth bass – or just about any freshwater fish. Since they can't turn on an A/C, they search out cooler water where the oxygen content is higher and it's a little more comfortable. They also seek current, where the moving water flows over their gills making it easier for them to breath. The moving water also brings food to them – instead of having to swim around and hunt all day.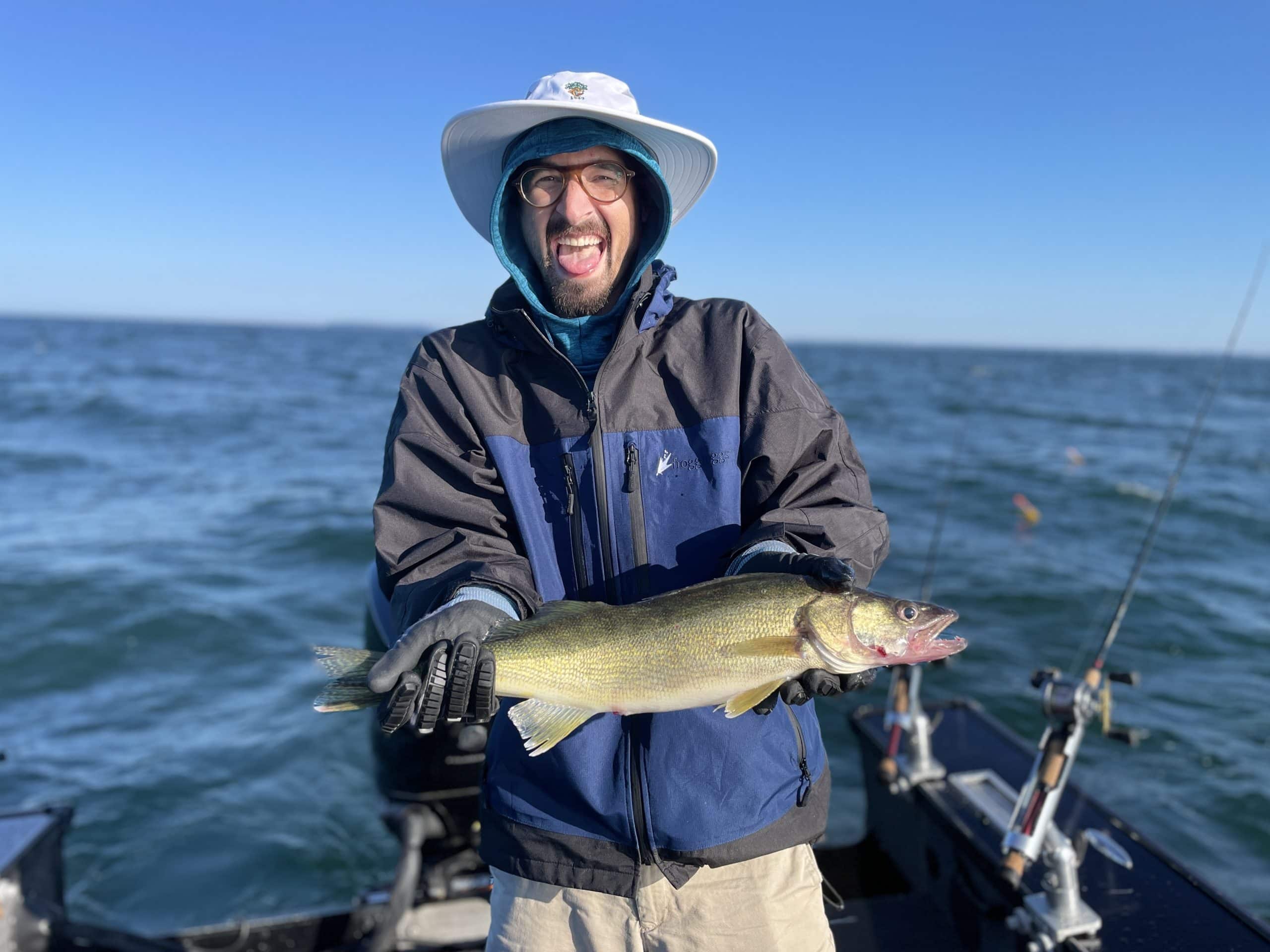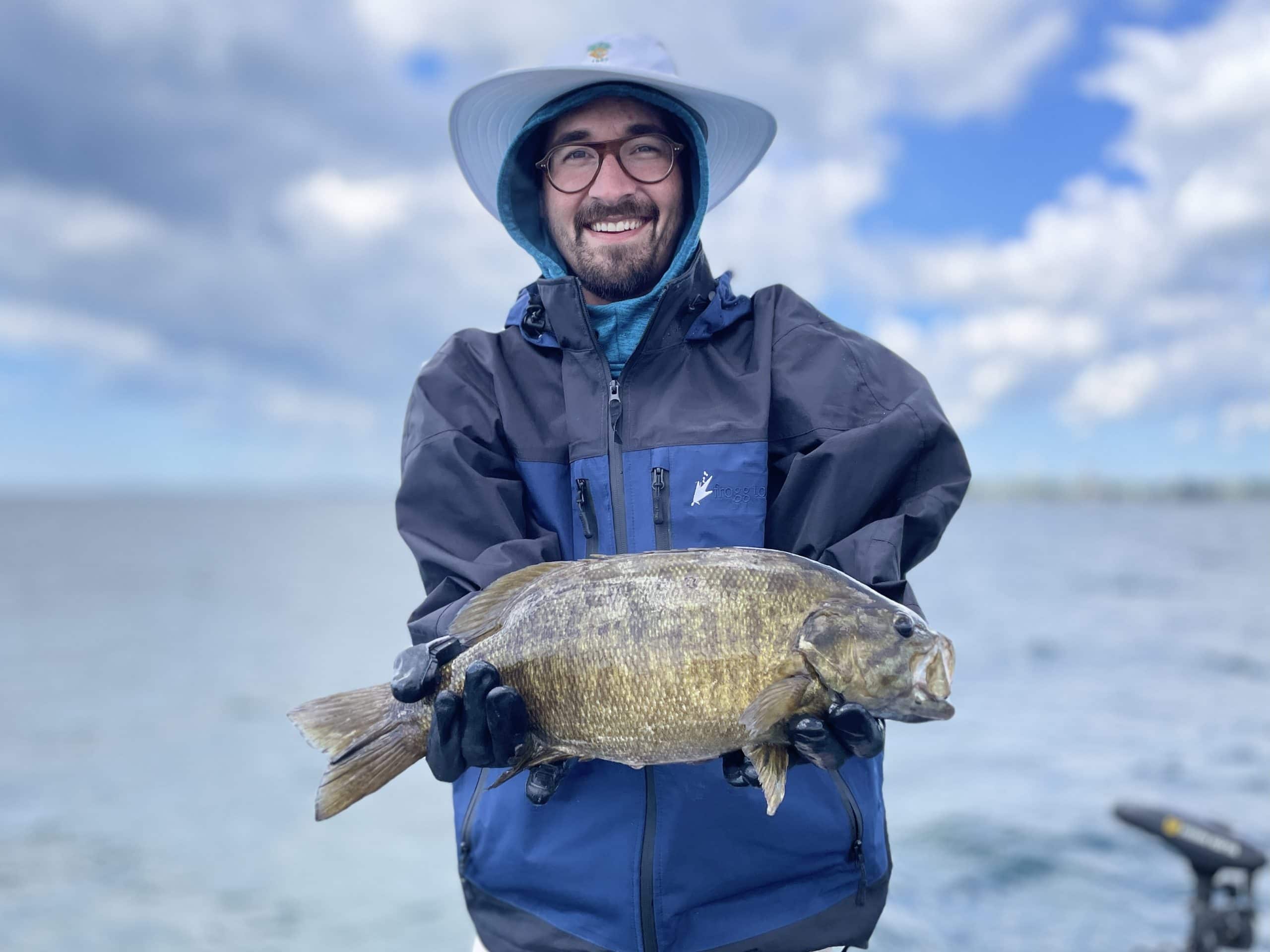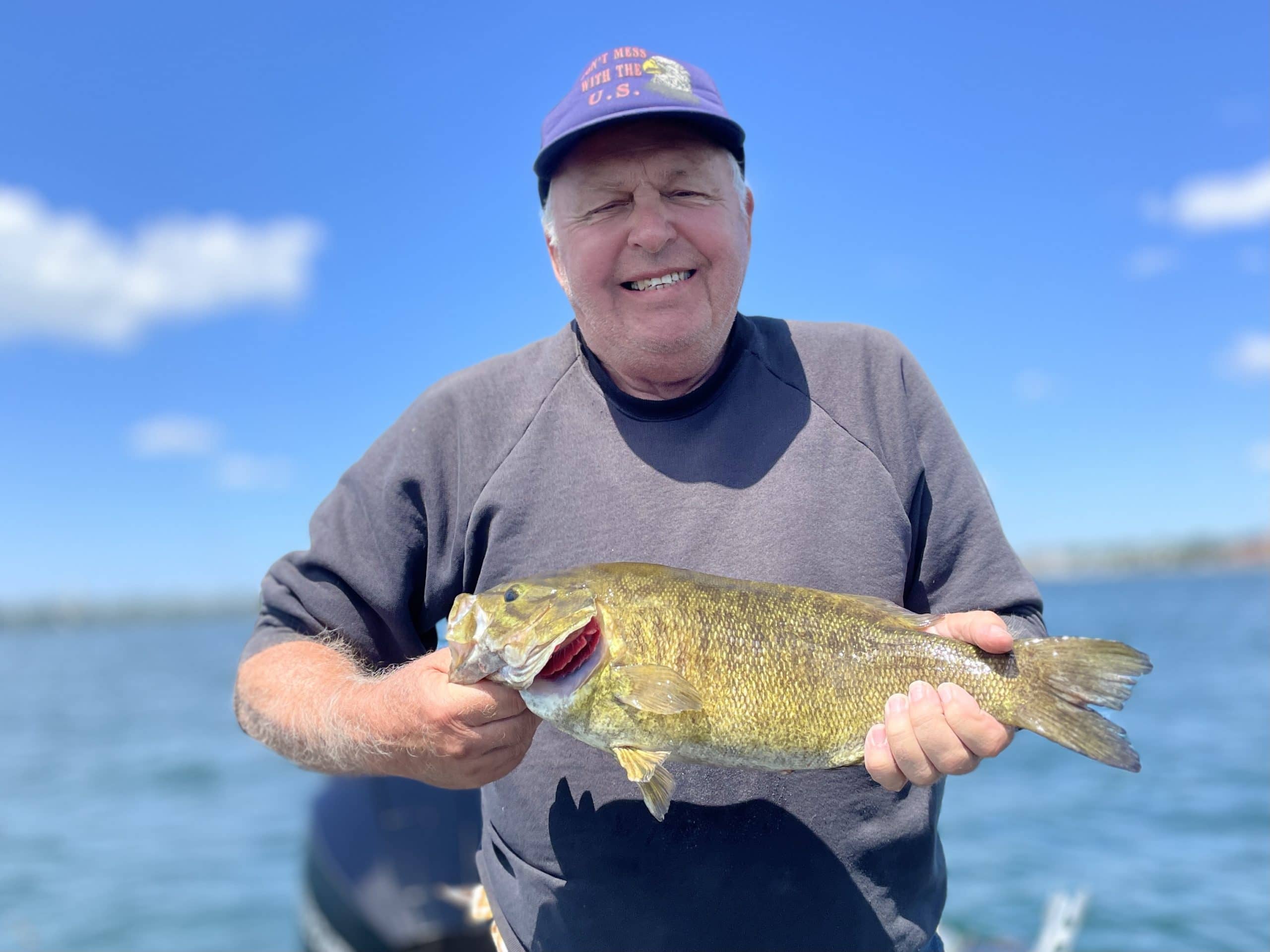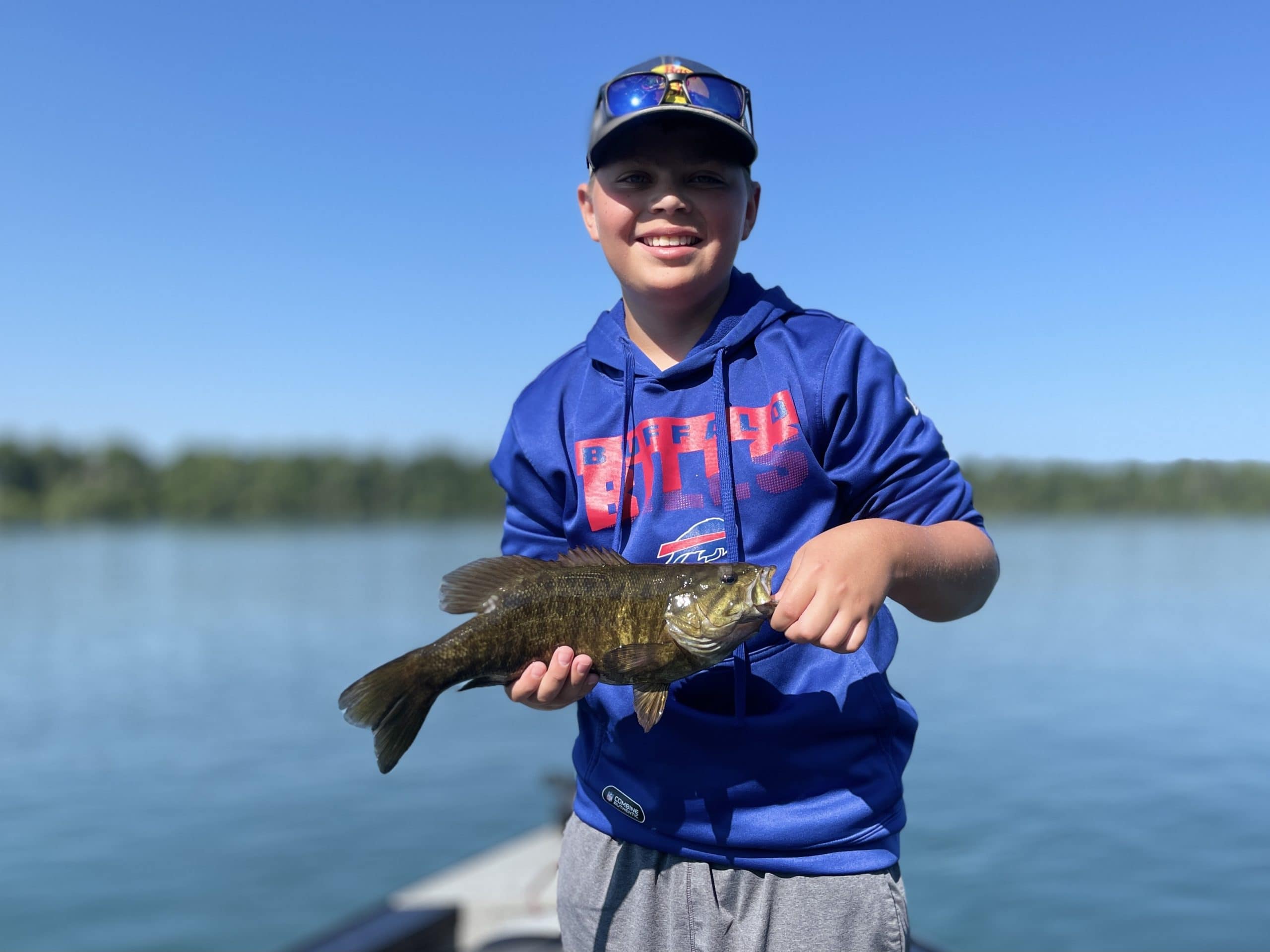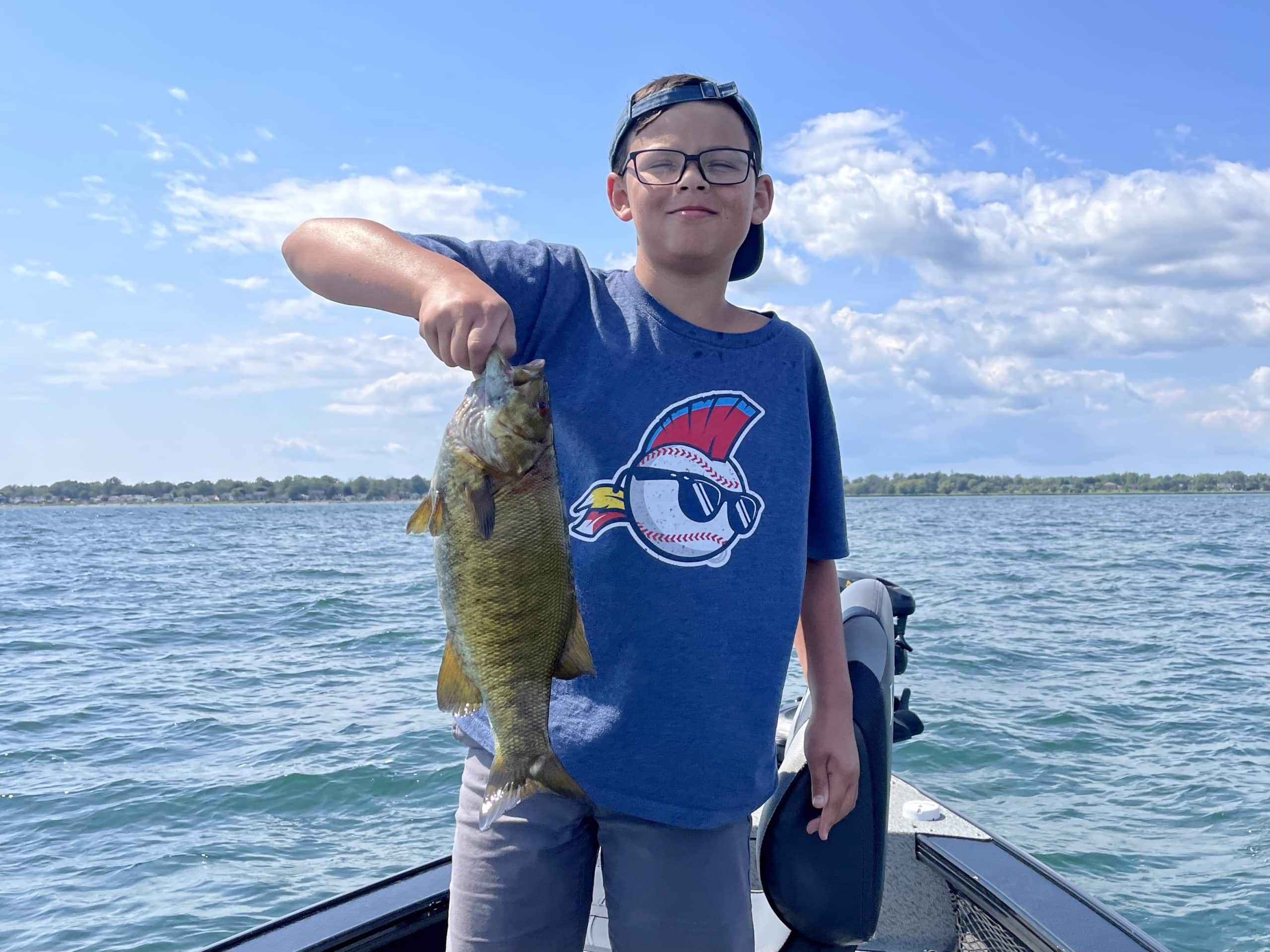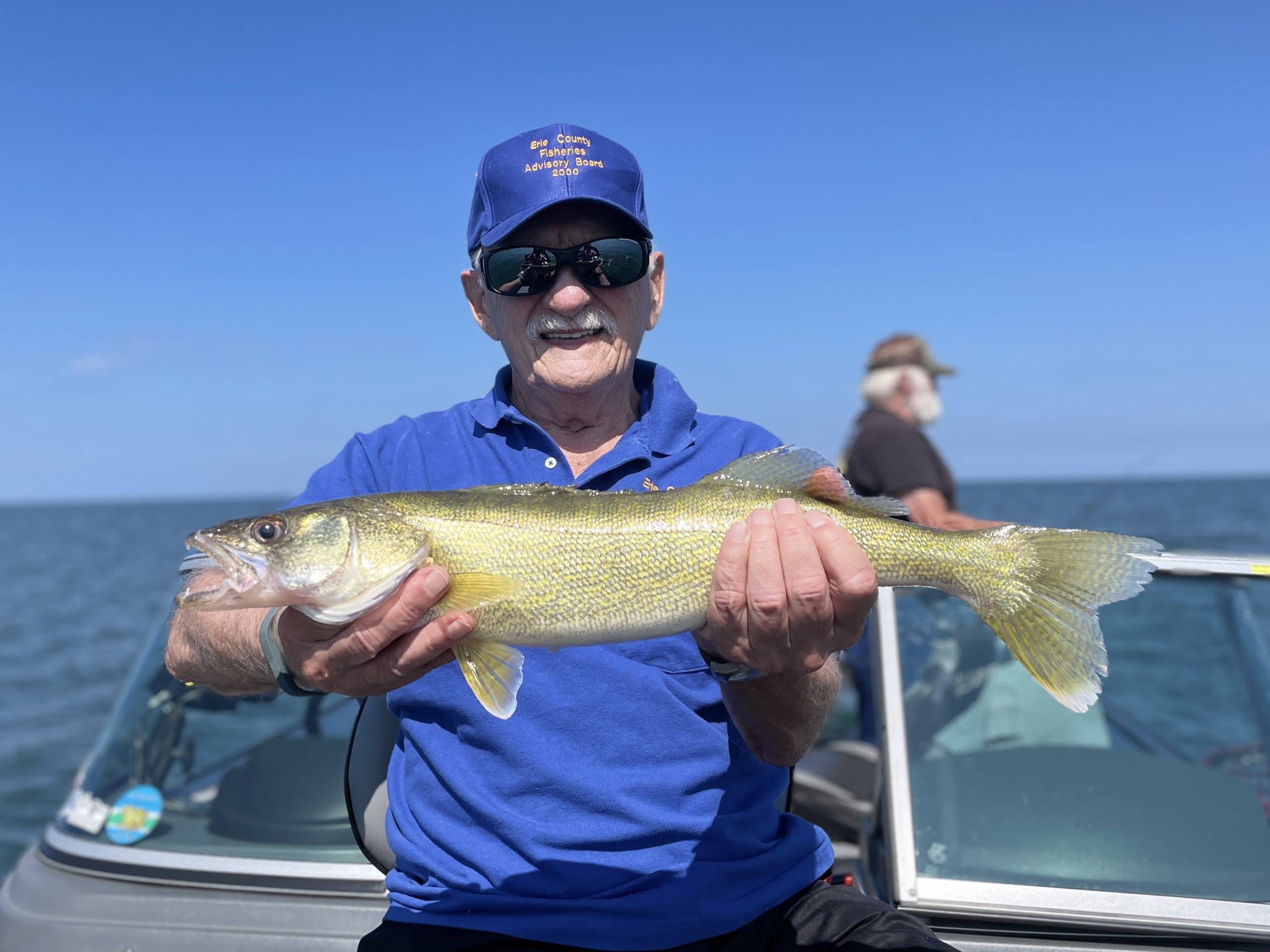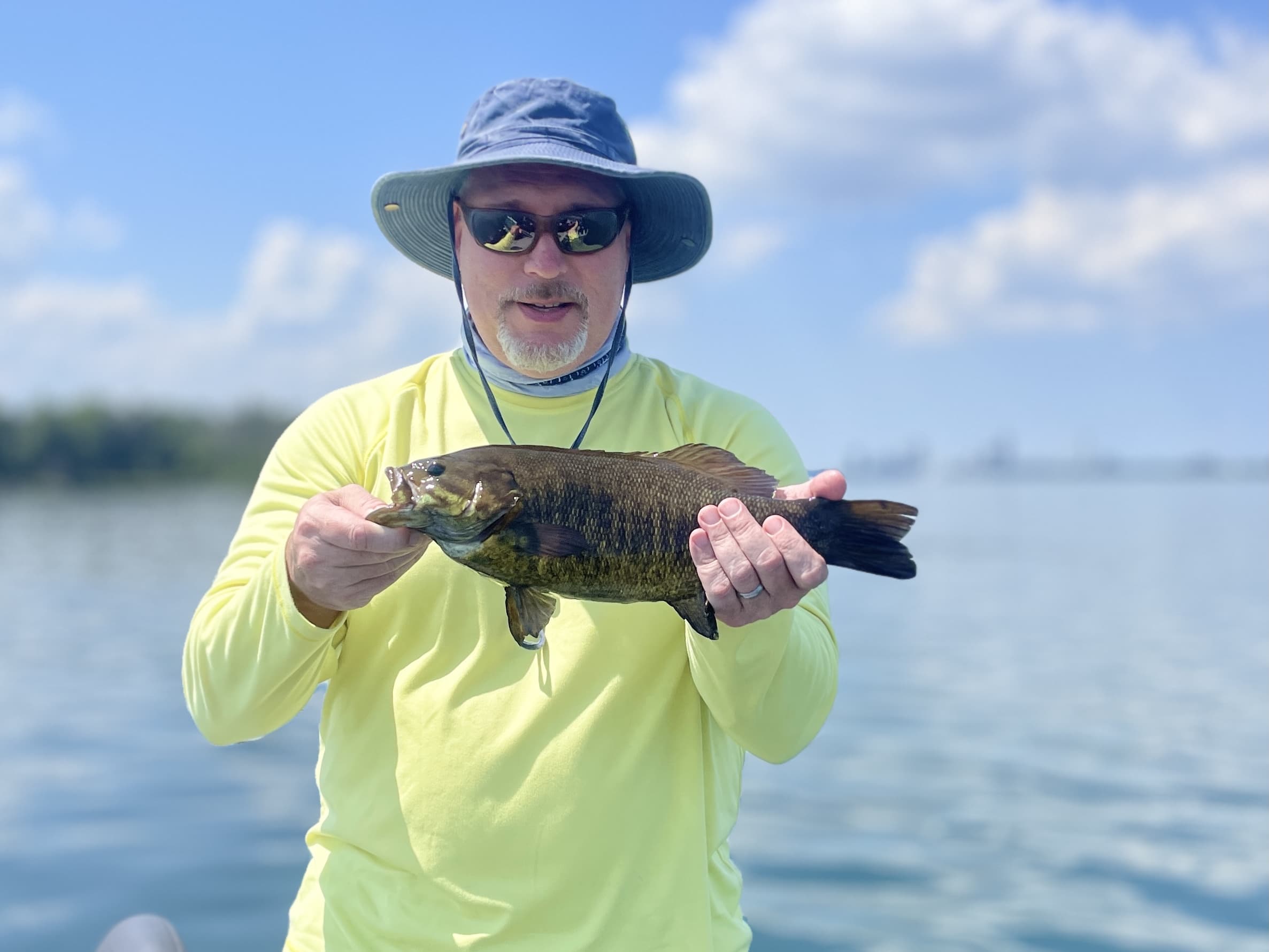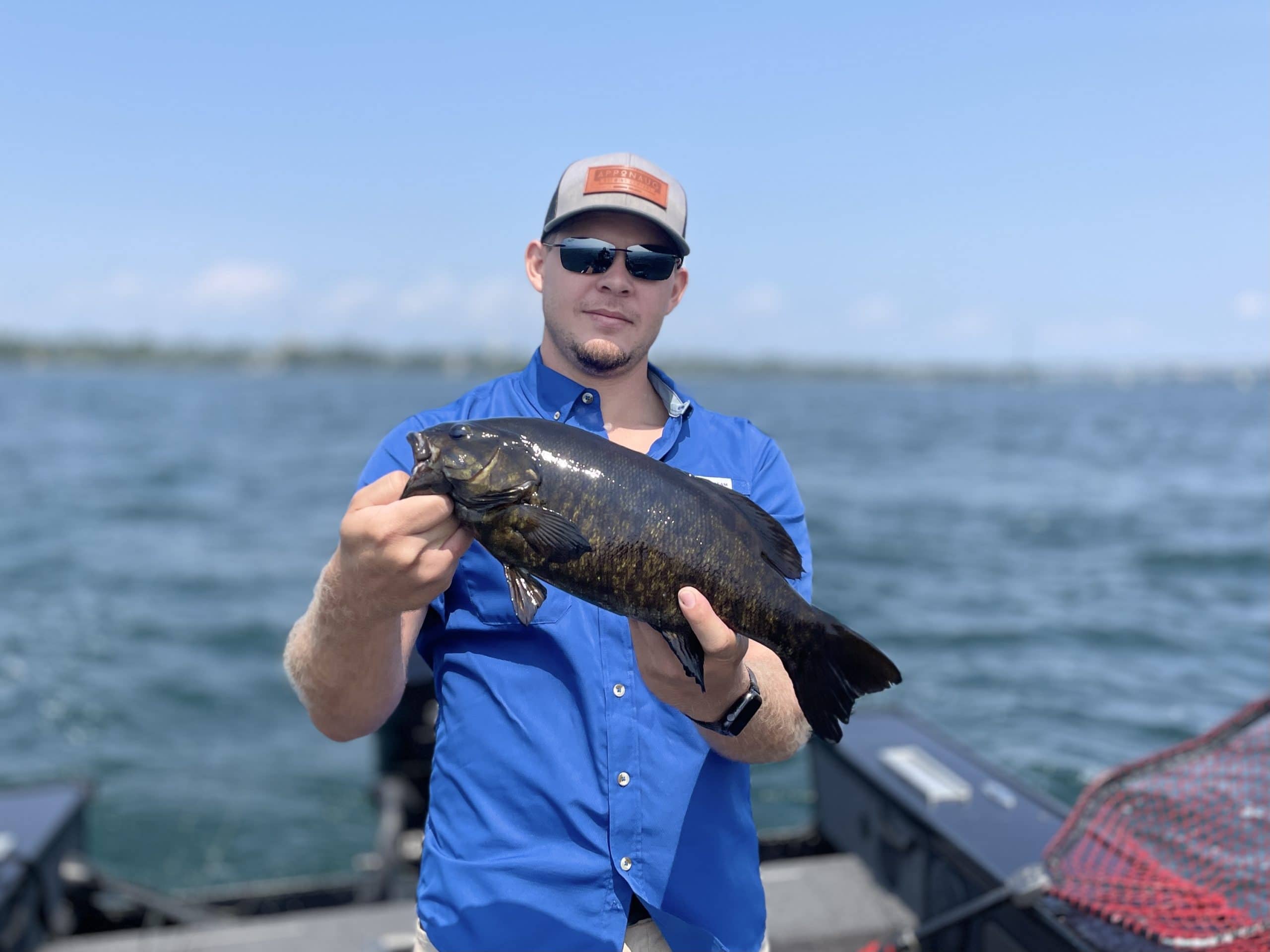 Looking Forward (9-15 Aug)
Next week looks excellent if the forecast holds. A little wind and precipitation are on the docket mid-week but nothing prohibitive. We'll be out there daily!
According to the solstices, we're in the middle of the summer. Days are getting shorter, sure, but air temperatures are hot, and it'll be weeks before the water temperatures start to decrease. In other words, the pattern I've been describing over the past couple weeks will be in play for a little longer. However, if you have school aged children, are a seasonal worker, or a have a pattern of life that only allows for travel/vacations during the "summer," you're time to plan a little vacation is fleeting. Be bold, pick a date, and make something happen while you can. We hope it involves fishing!
If you couldn't get on the water over the summer but wanted to – no worries – fall fishing is amazing around the Buffalo Niagara Region. Tap this link for details. We're accepting bookings for this fall right now – give us a call and let's talk options.
Stay healthy my friends – mentally and physically,
Ryan