Days on the Water: 4
Who we fished with: friends/clients
Where we fished: Lake Erie, Upper Niagara
What we caught: smallmouth bass, freshwater drum
Tactics: live crawfish
Commentary
Observations from the Water – this Past Week (06-12 Sep)
It was awesome to be back on our local water. Although Idaho was a blast, it's tough to compete with what we have going on around here right now. As most of you who read my weekly reports know, smallmouth bass are my favorite quarry to pursue. Spring smalljaw fishing is tough to beat here in Buffalo Niagara…but the fall is pretty freakin' amazing too.
Similar to the spring, in the fall, the smallies are packing on weight – but for different reasons. The water temperatures are dropping/air is getting cooler/days are getting shorter – this is a trigger for 'jaws to pack on fat to help them survive the winter – just like most of the mammals around here. This pattern is showing itself more and more with each outing…and it's just getting started.
This is the time of year I almost exclusively fish live bait. After experimenting with this over the years, for some reason, the fish just respond better to live stuff than artificials in the fall. By "respond better" I mean they absolutely hammer live crawfish and baby suckers. The eat is vicious and it usually results in some of the biggest fish of the year. The fish are still in the deeper/faster stuff but as the temperatures cool, they will start showing up in the shallow stuff too.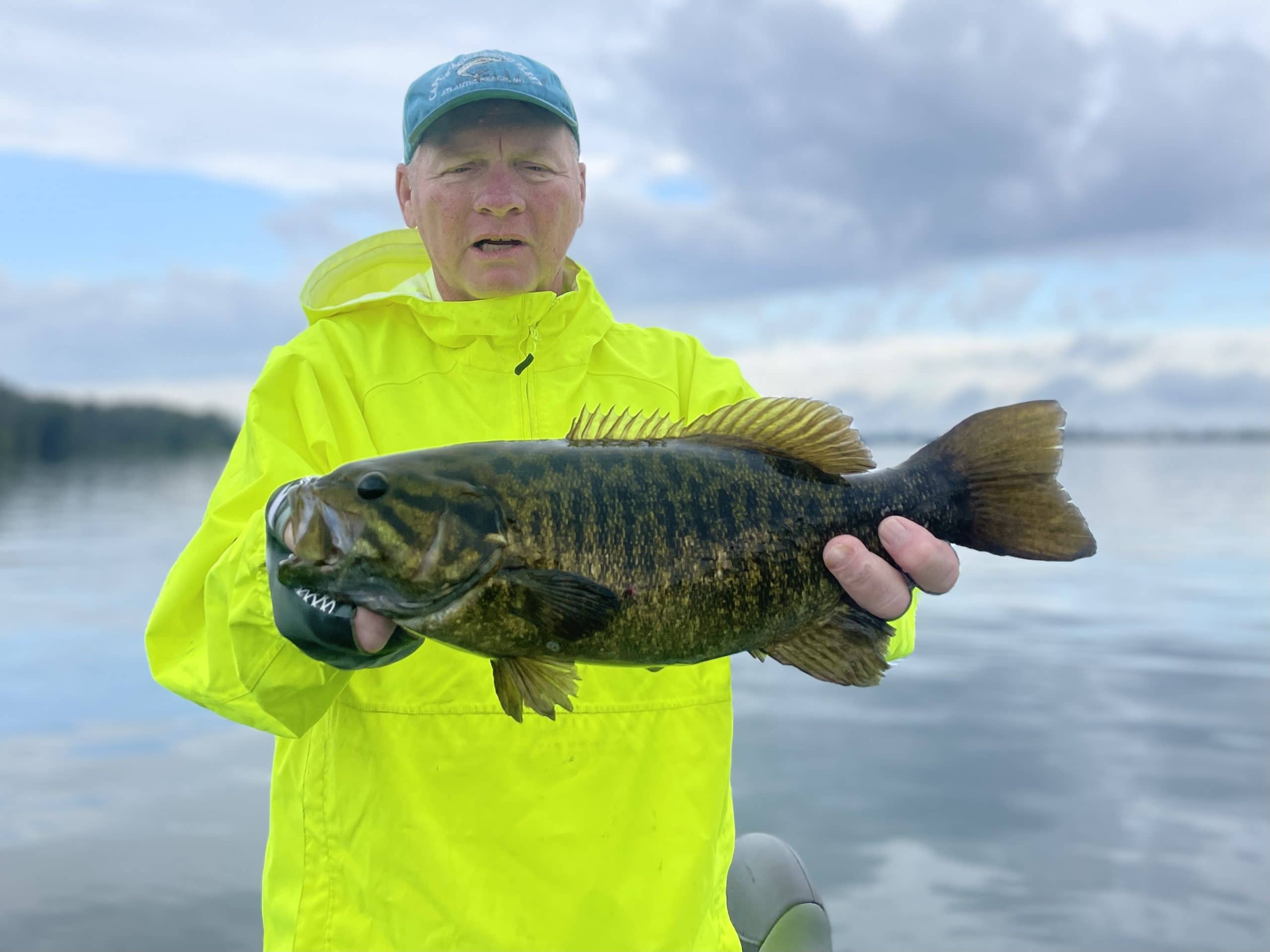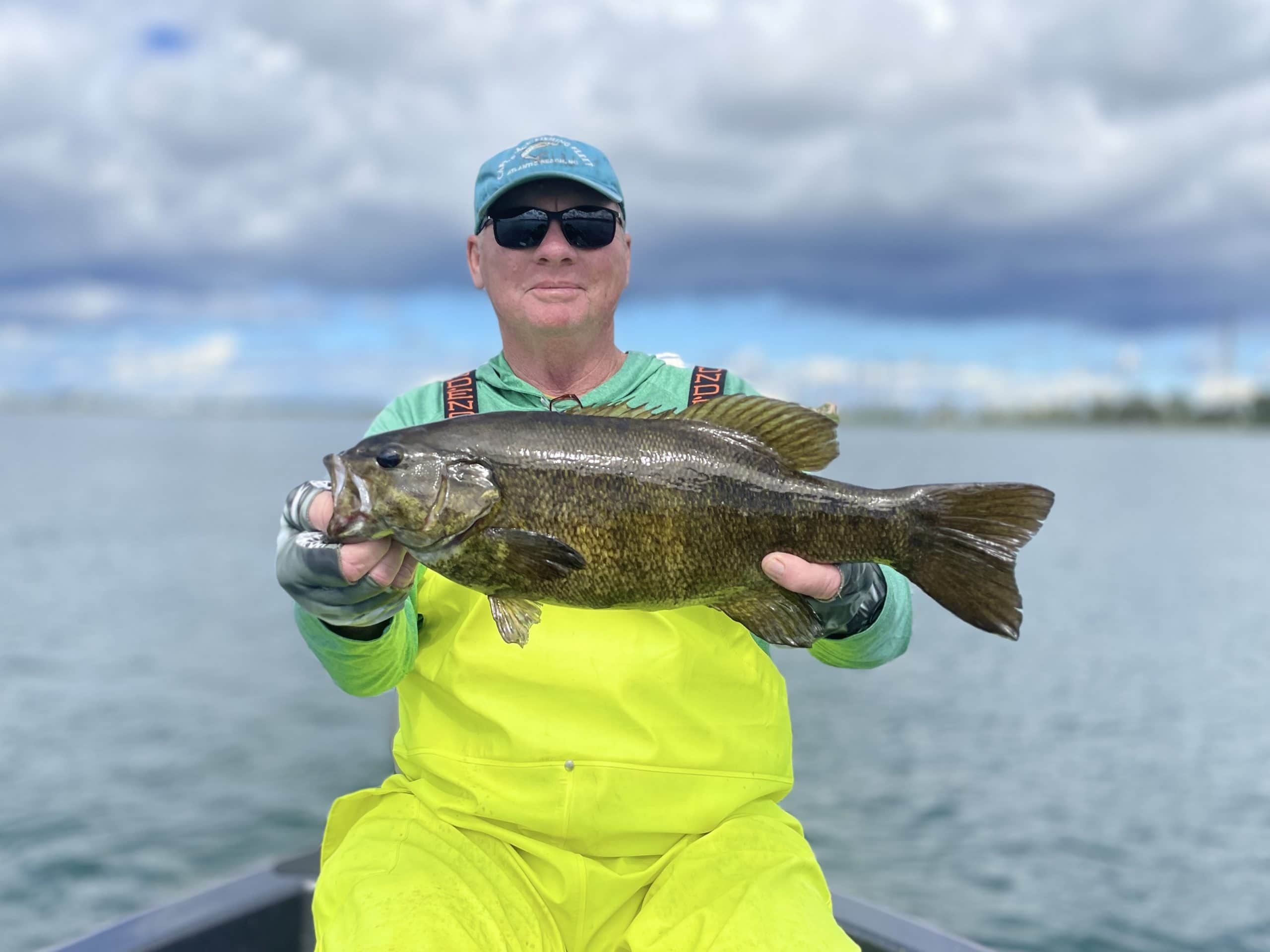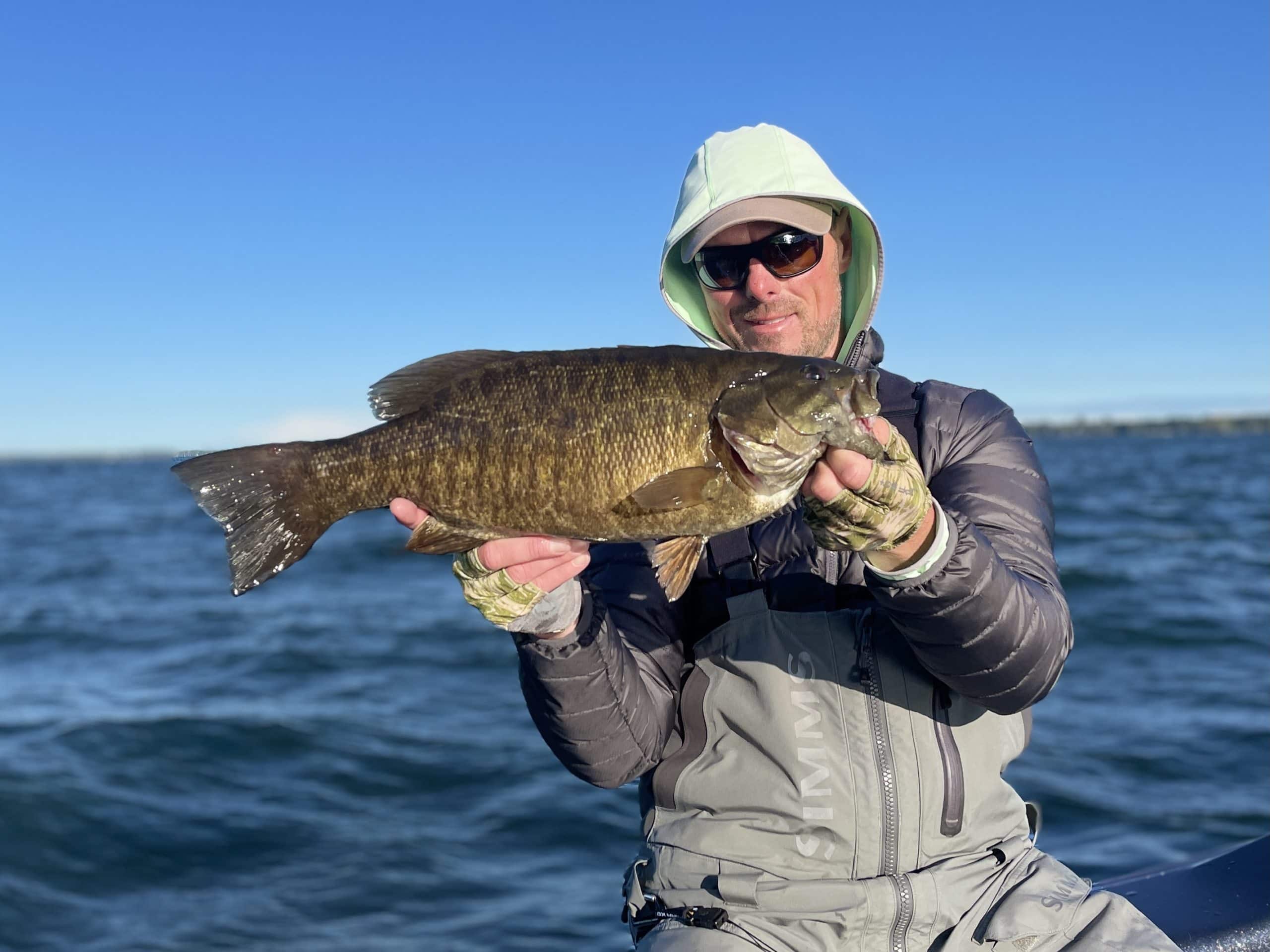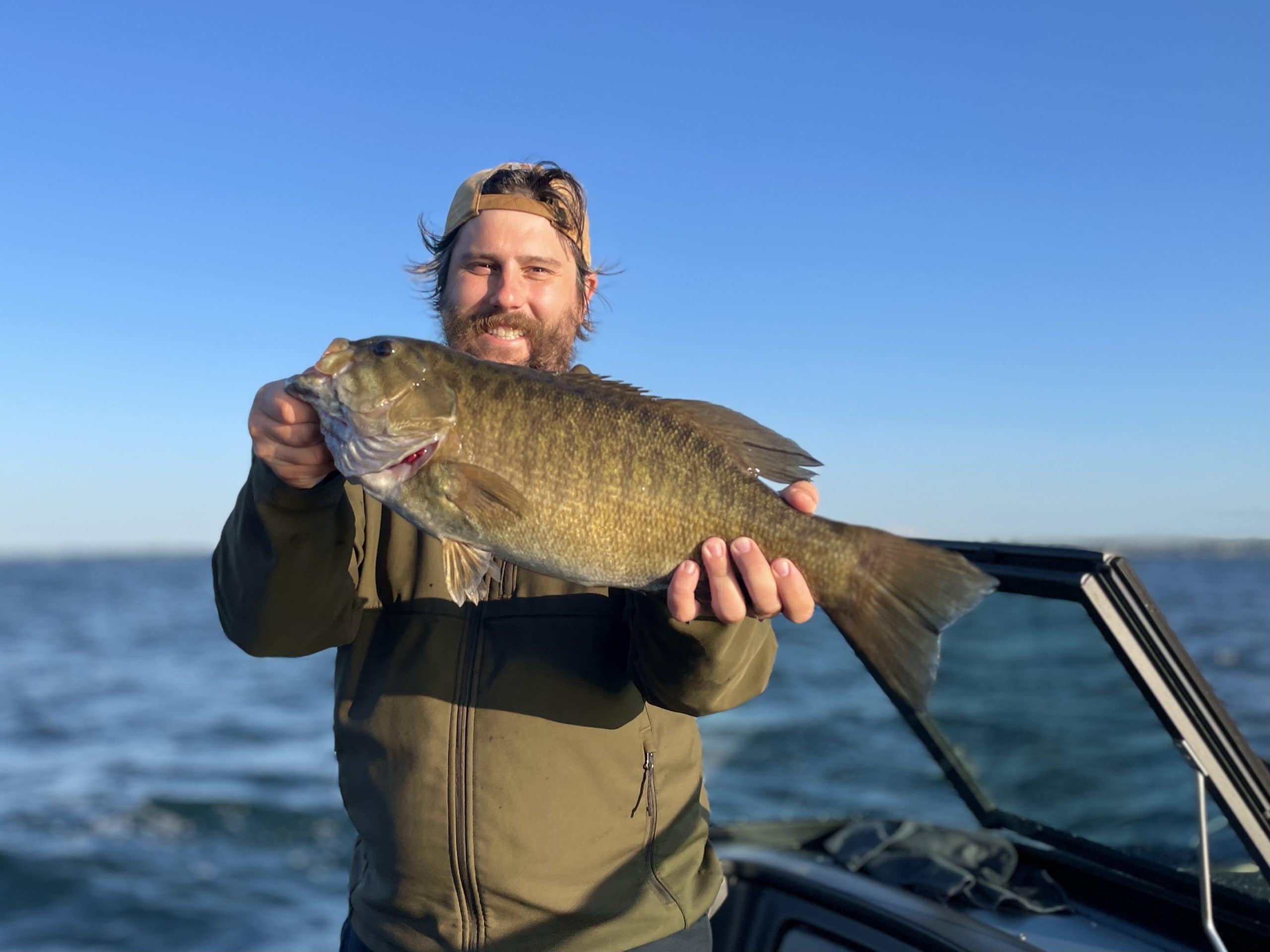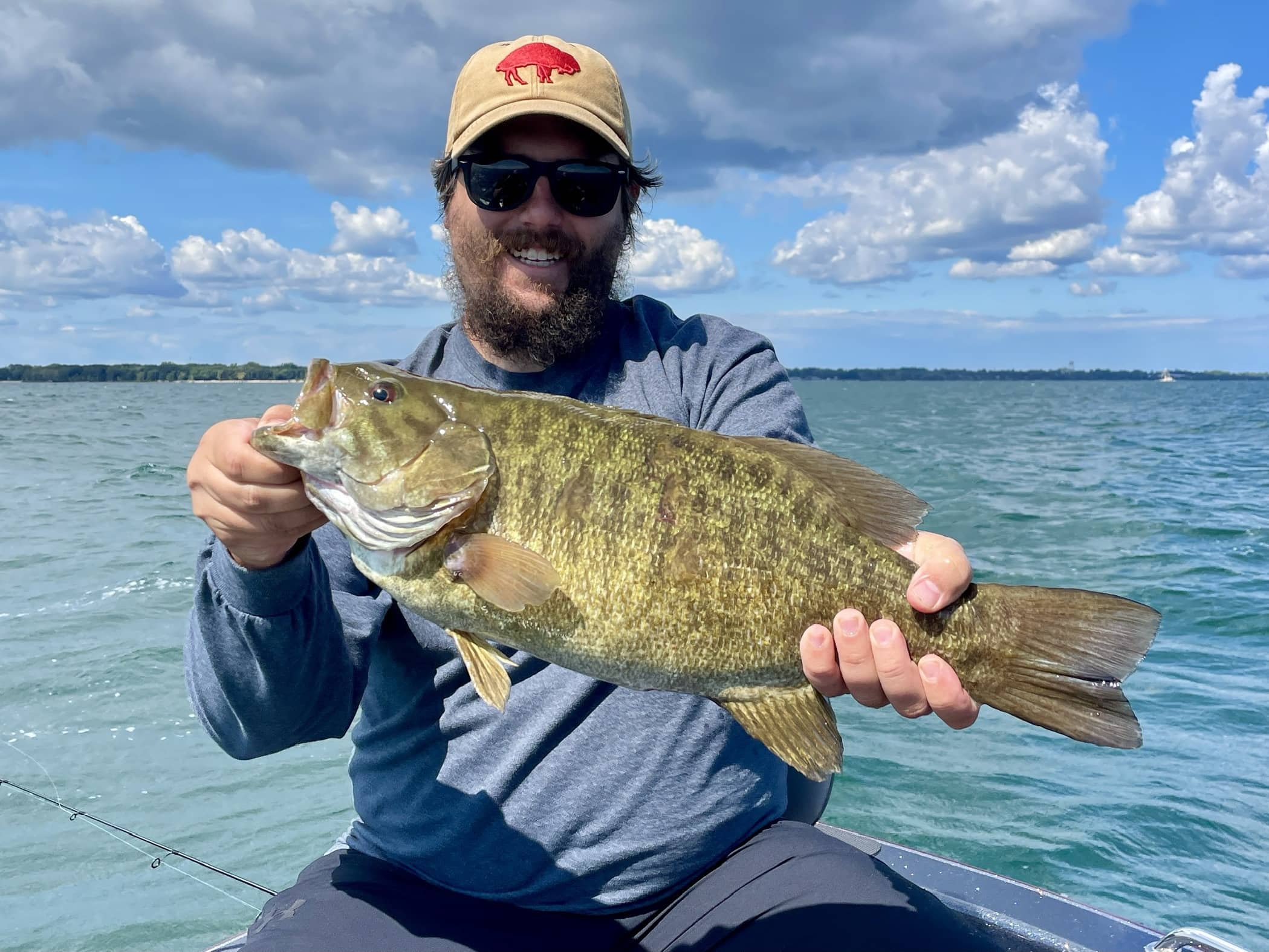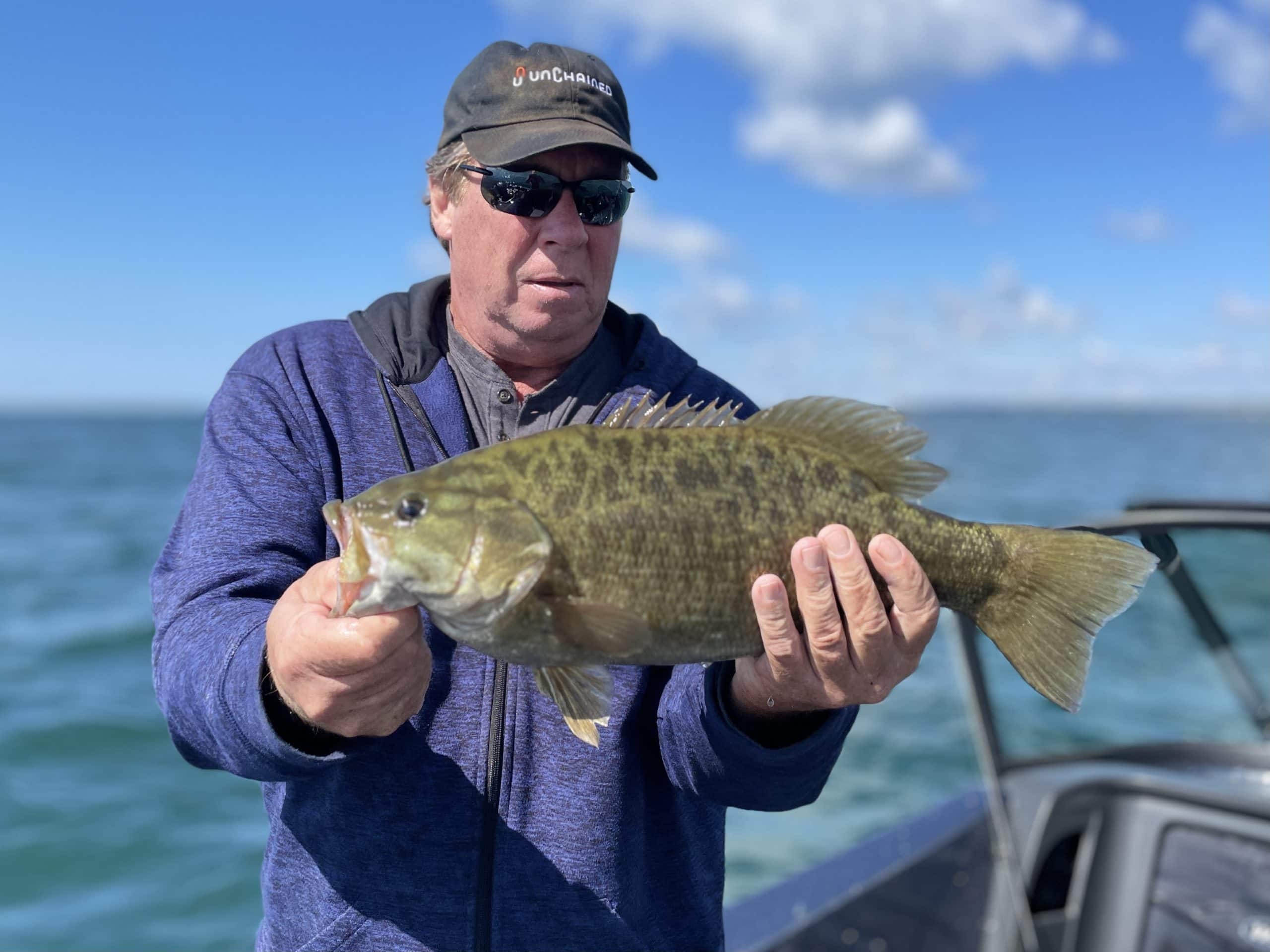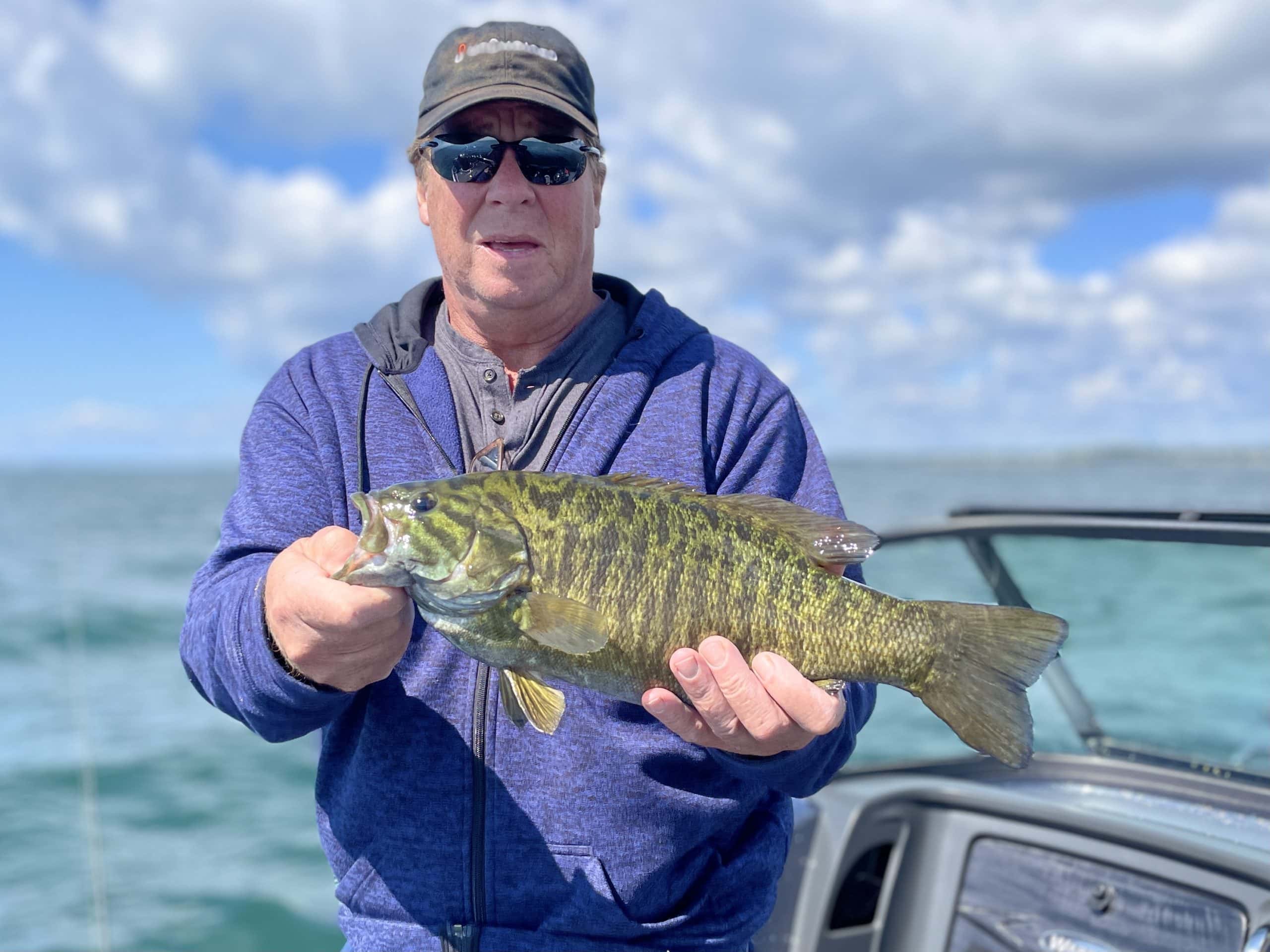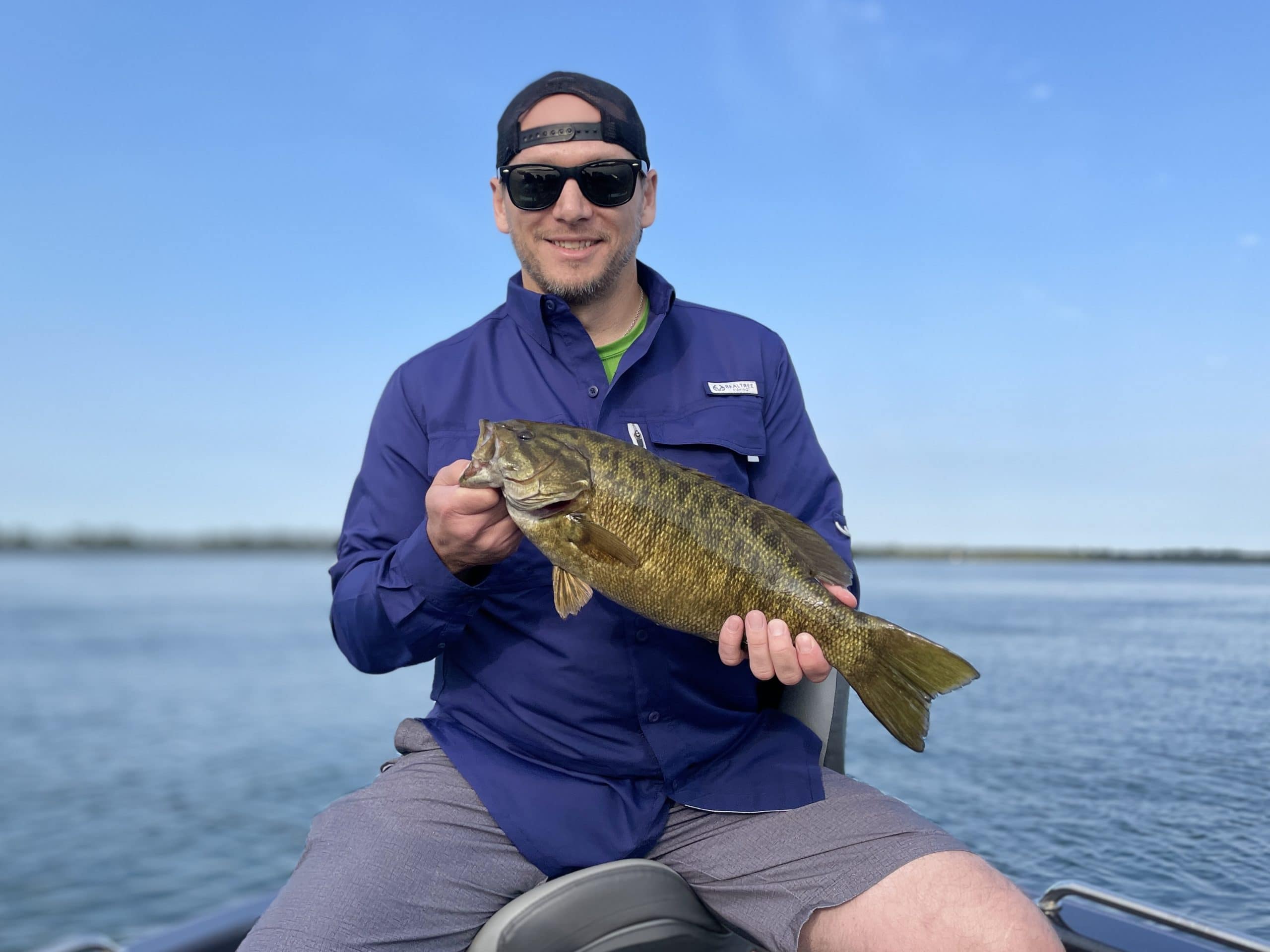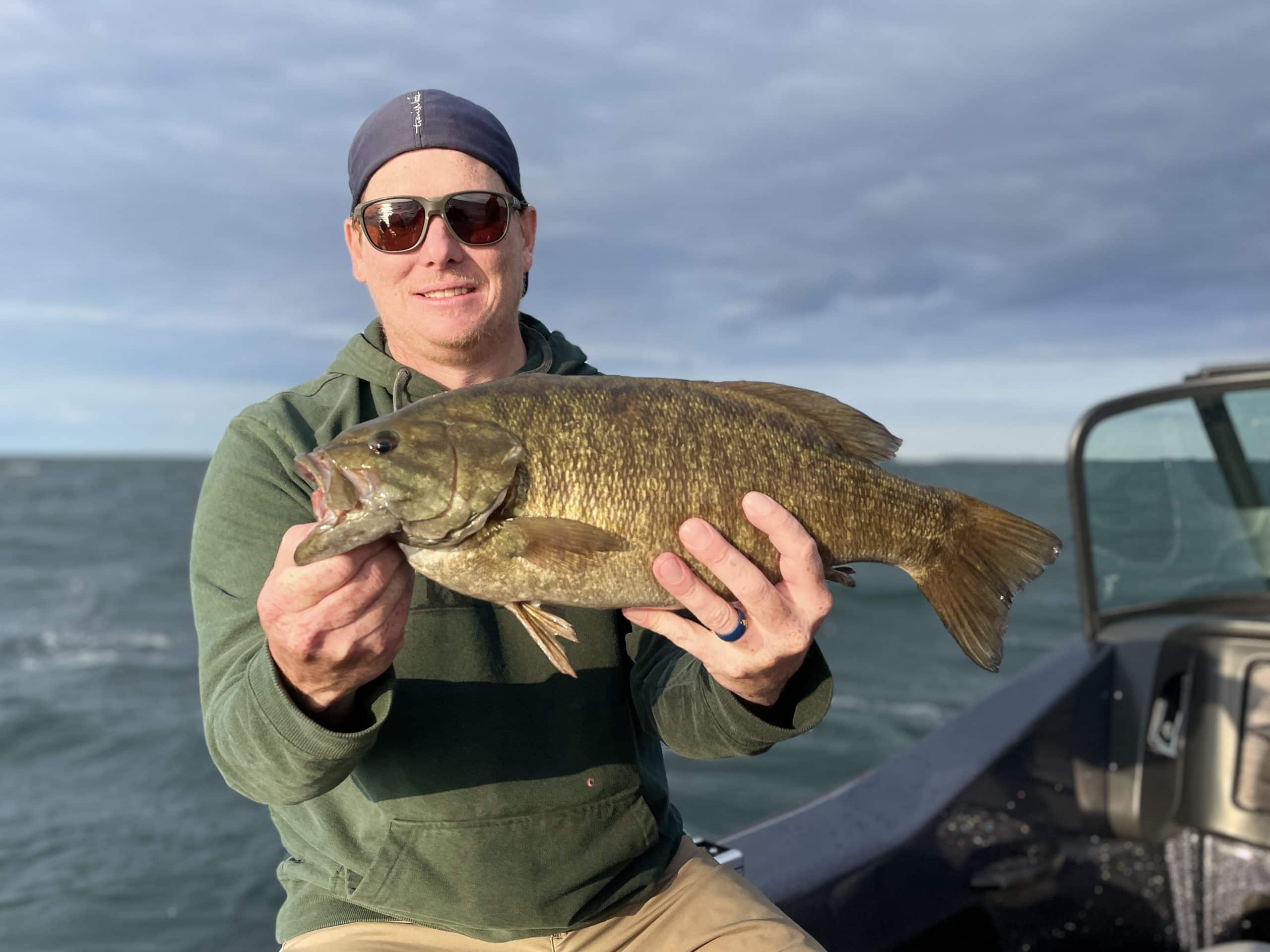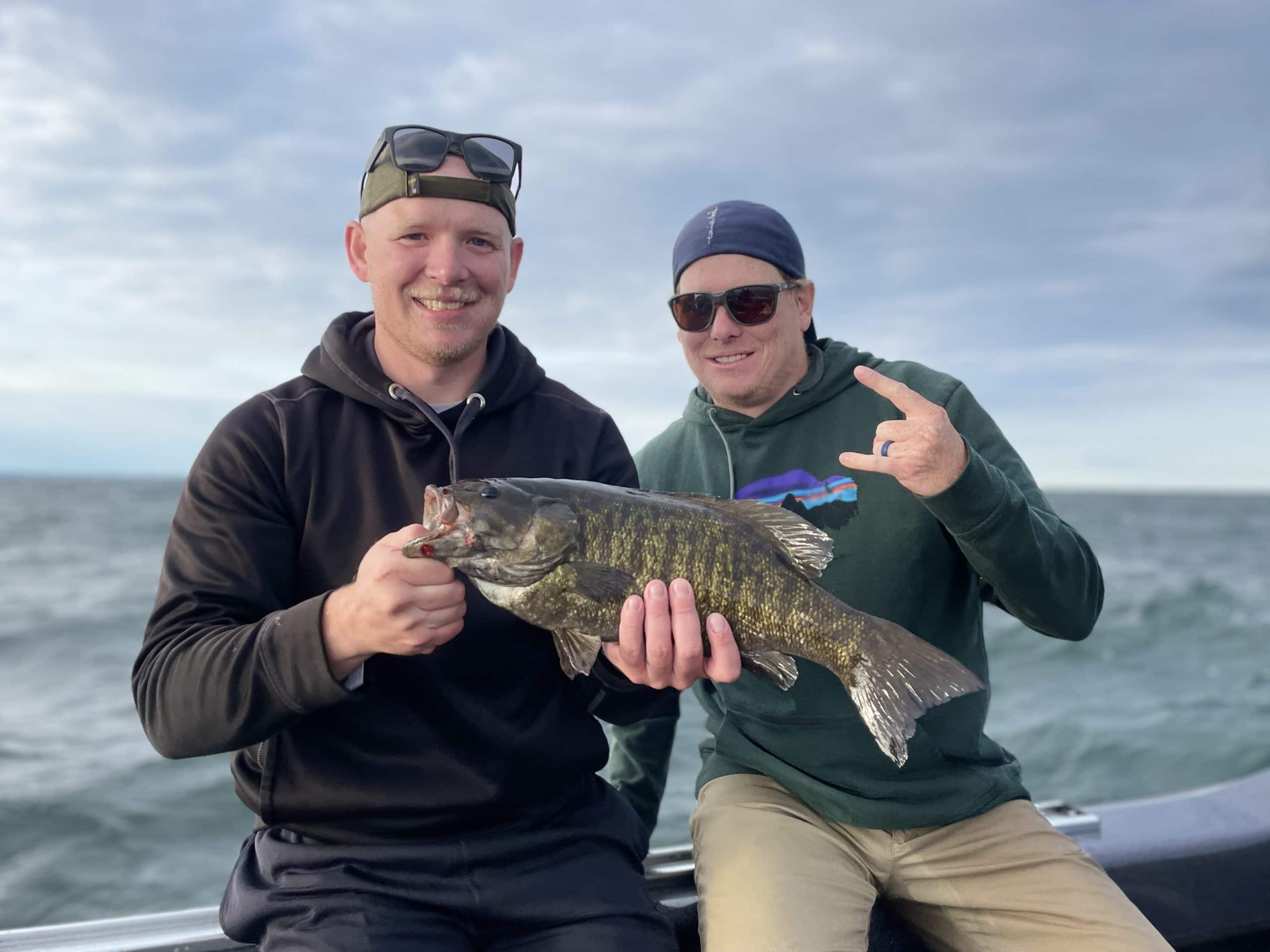 New Boat
I'm going to write a separate blog about this topic but I wanted to put it out there as a little teaser now – I bought a new boat. It's a Warrior 198 – it's amazing – I can't be happier with this platform – I'll get deeper later. Bottom line – it's opening up options I didn't have with my previous boat – mainly big water programs. Thank you to Jimmy Rores for getting me into this beast and thank you to all my colleagues who convinced me to transition to fiberglass. You guys were right, it's a different game all together.
Looking Forward (13-19 Sep)
The forecast for this upcoming week is looking more like summer than fall. Winds will be variable/coming from a few different directions – some days big, some days next to nothing. Temperatures will be mild – highs in the upper 70s and lows in the 50s. Precipitation is looking like a decent probability for a few of the days. Bottom line – it'll all be fishable.
The bass bite is only going to get better in the upcoming weeks. Although we don't get great runs of kings these days, they'll be showing up soon too. School busses are on the roads, the temperatures are getting cooler – if you haven't taken stock of it yet, we're at the doorstep of fall.
Our fall calendar is filling up quickly. Here are a few pics from the end of September/early October 2020. If you're considering booking a trip this fall – contact us soon. Demand is VERY high but I'm sure we can find a date that'll work for you.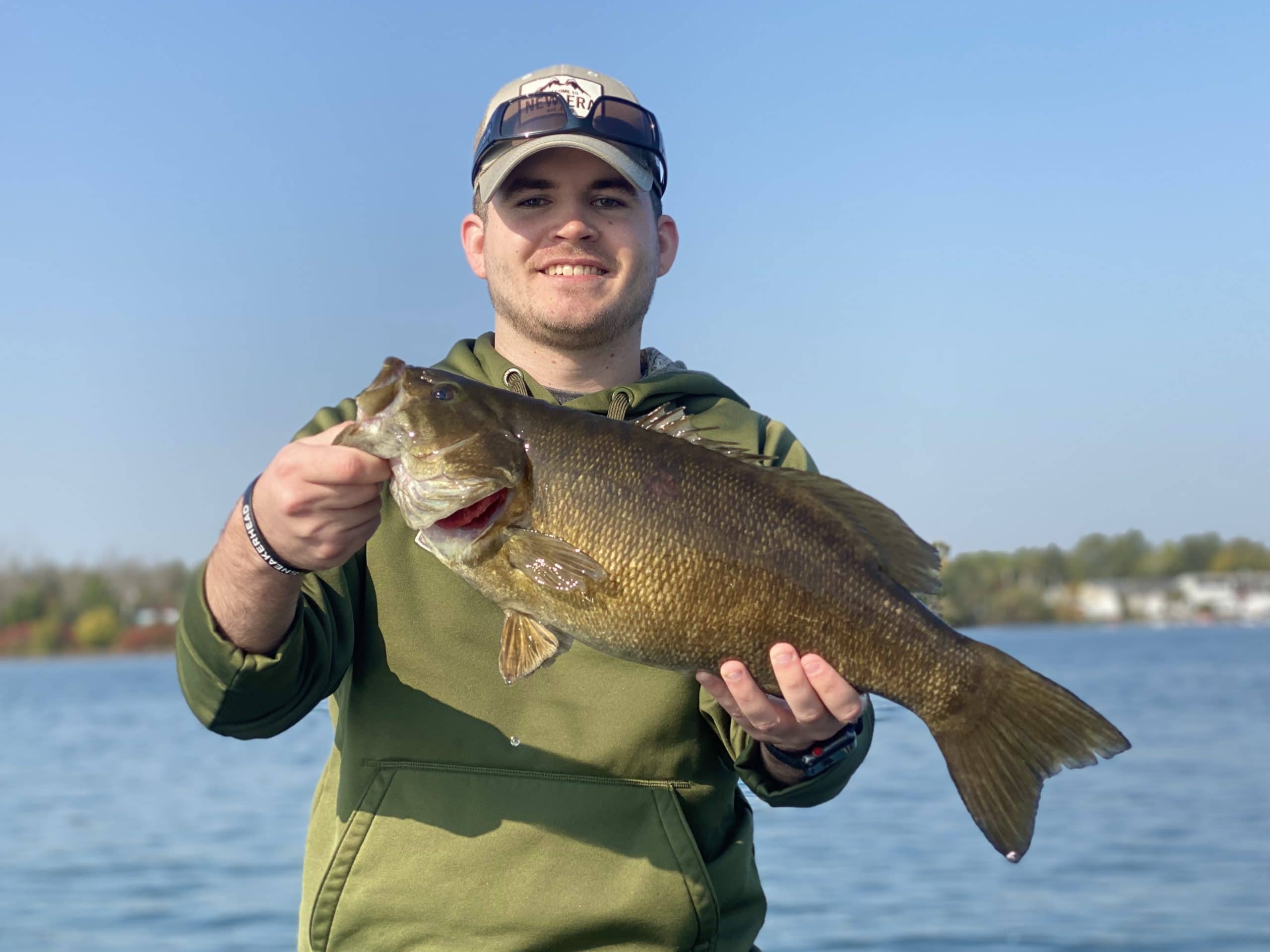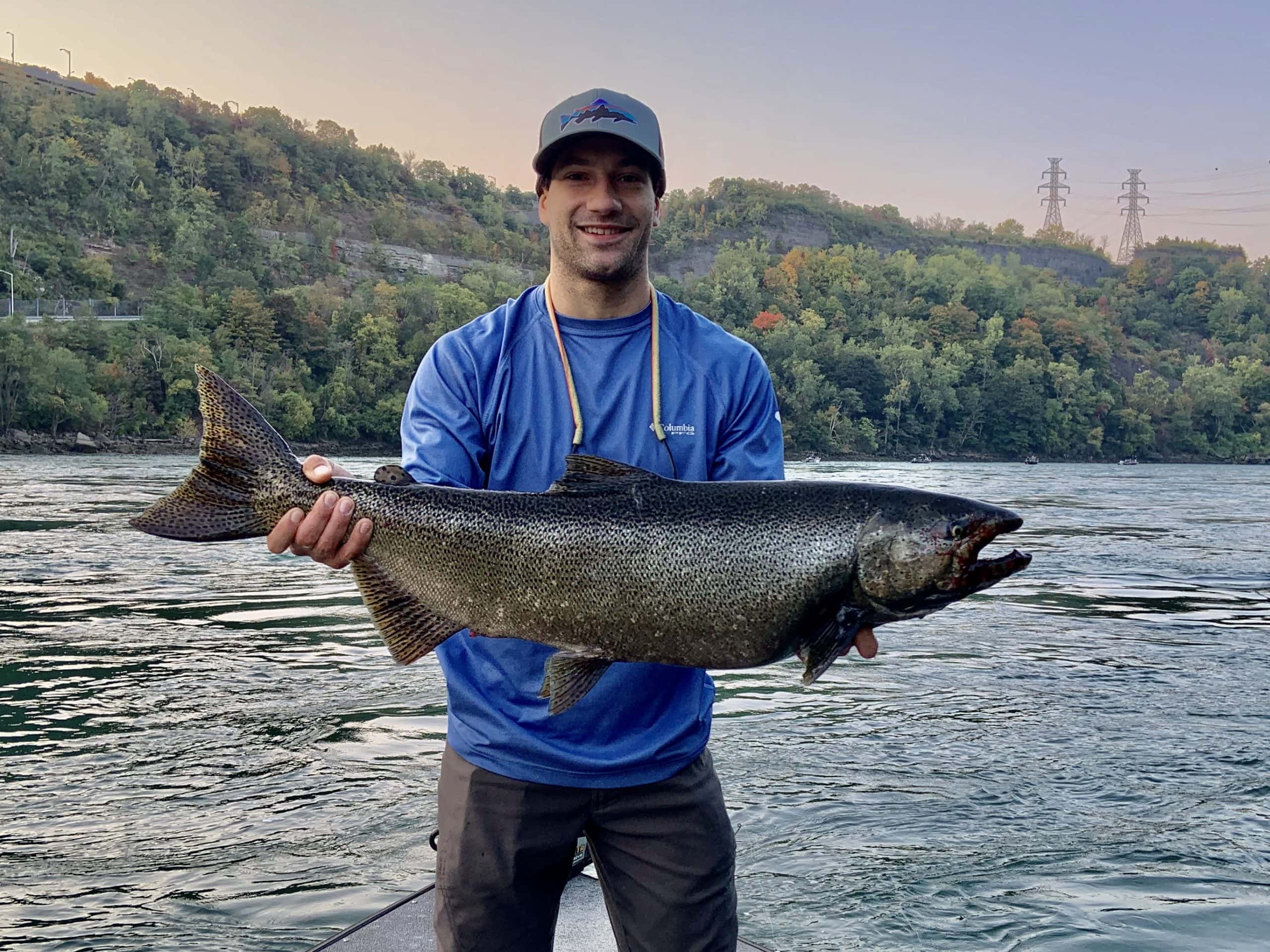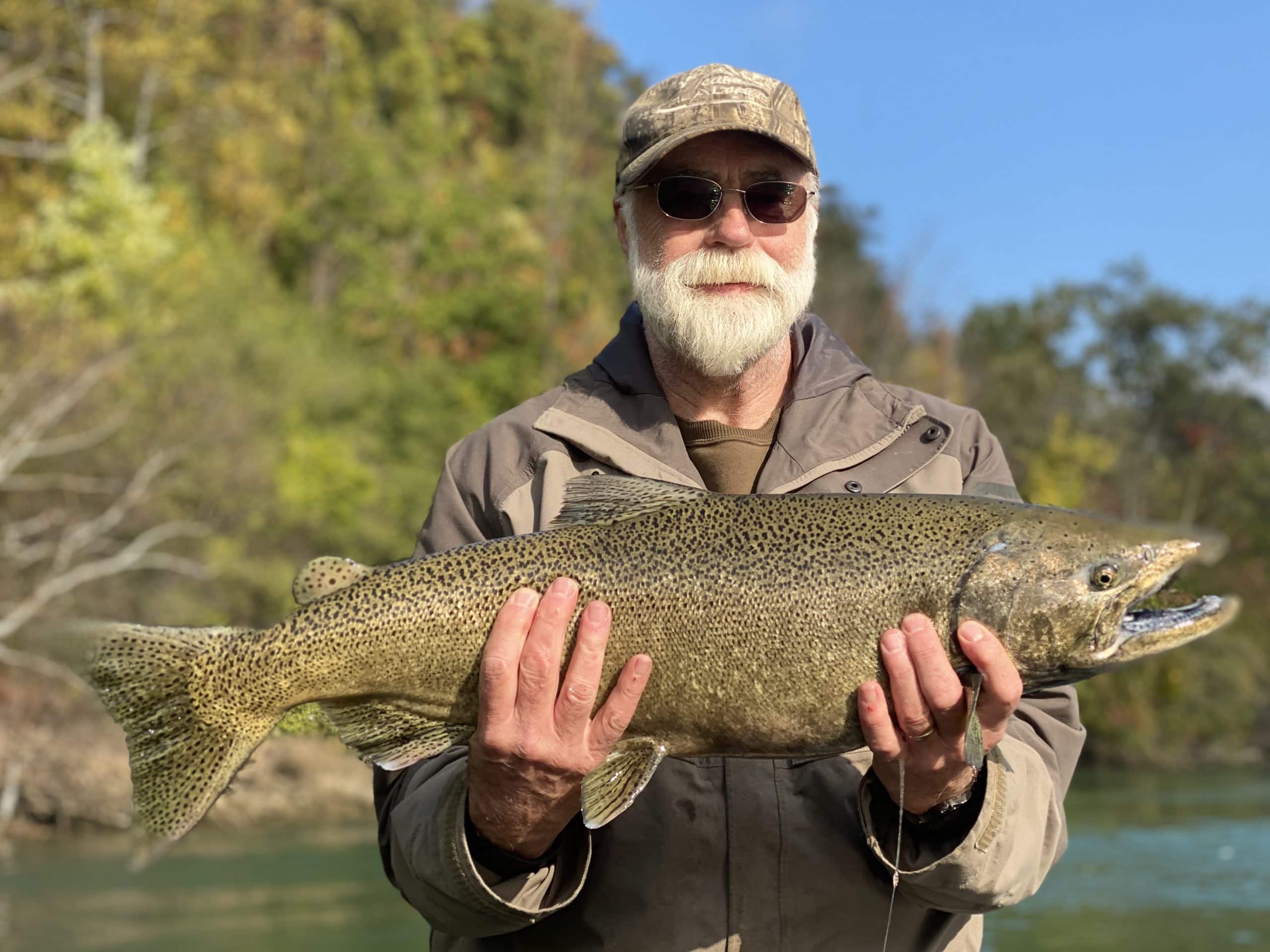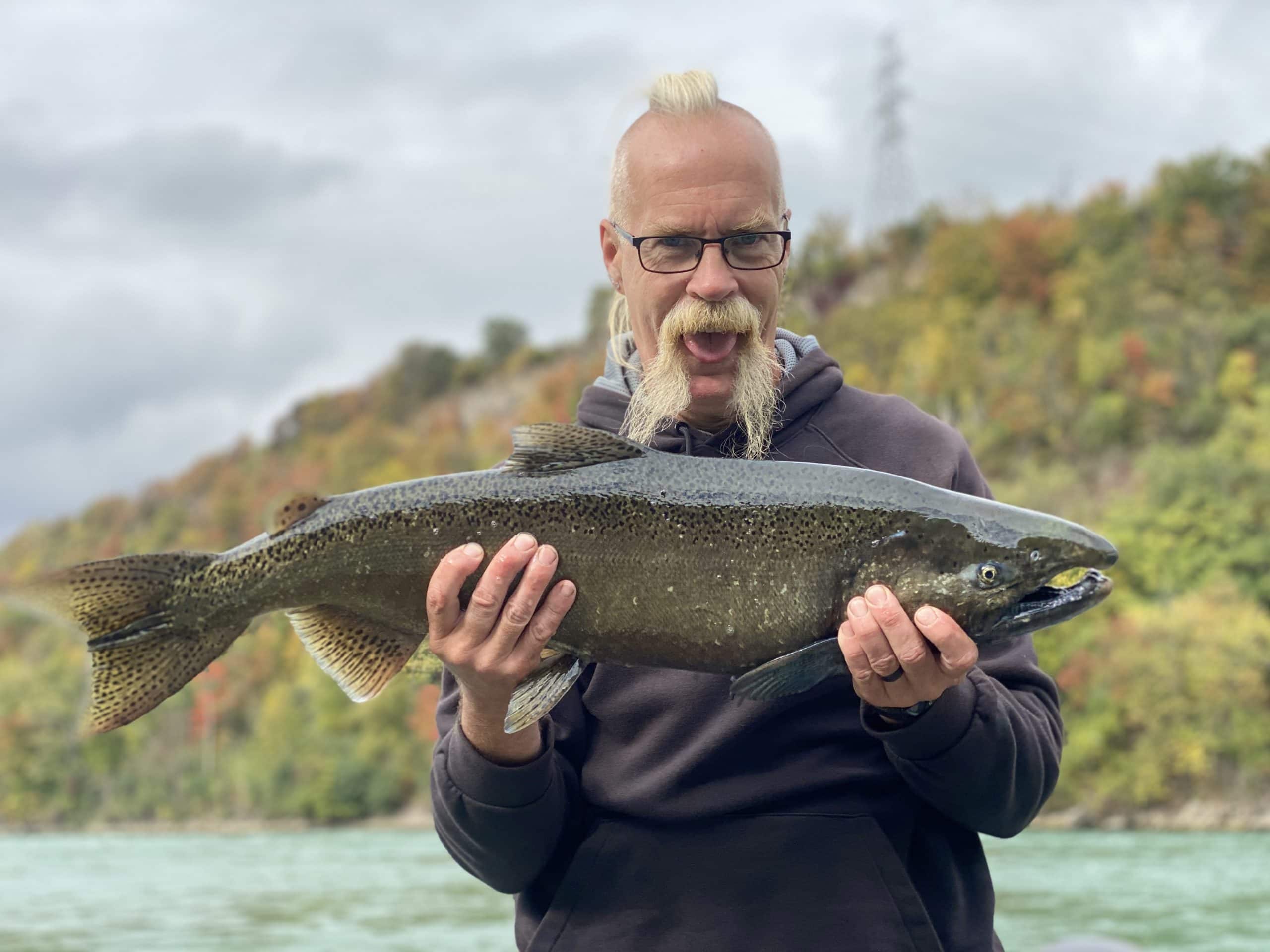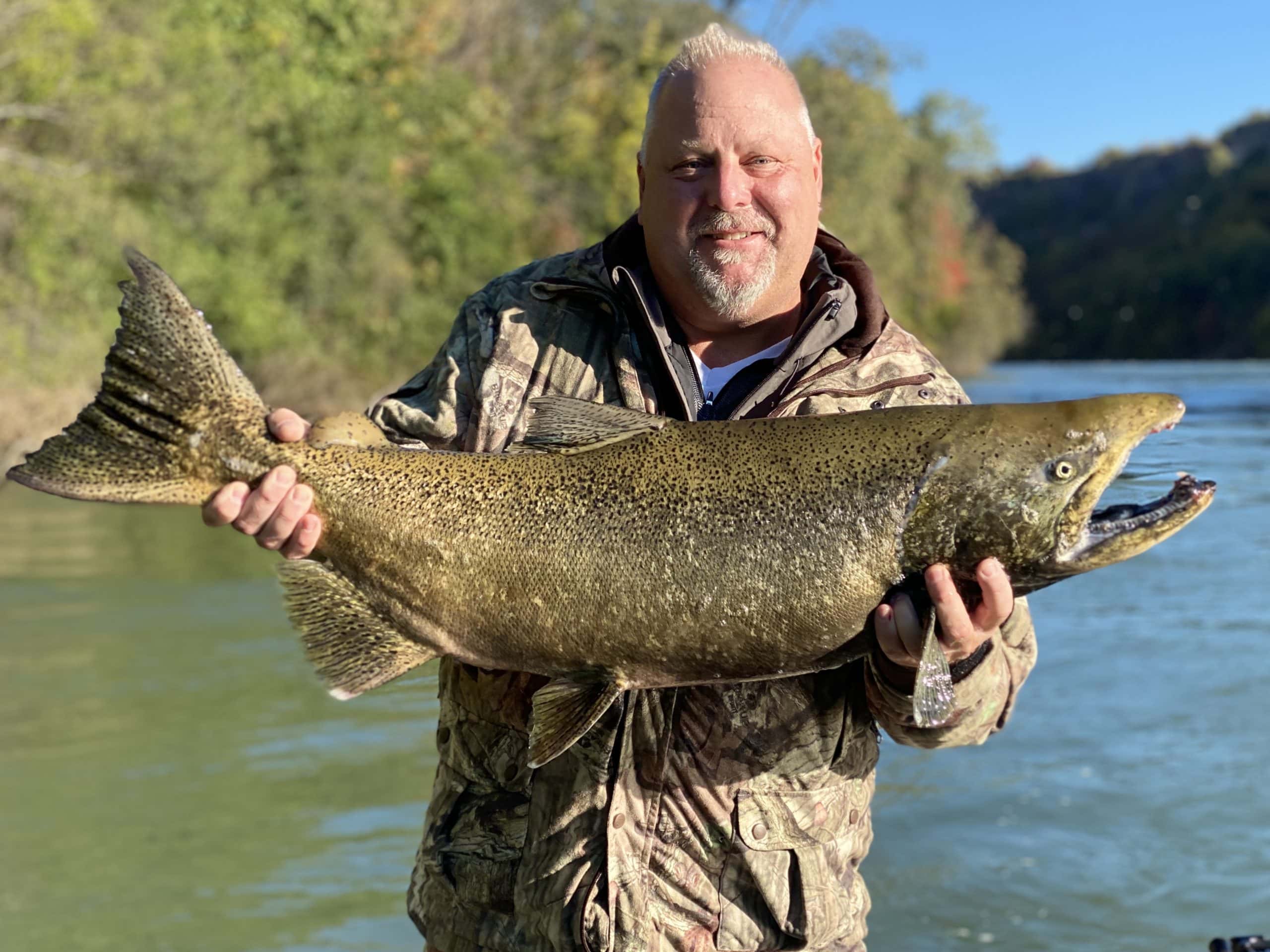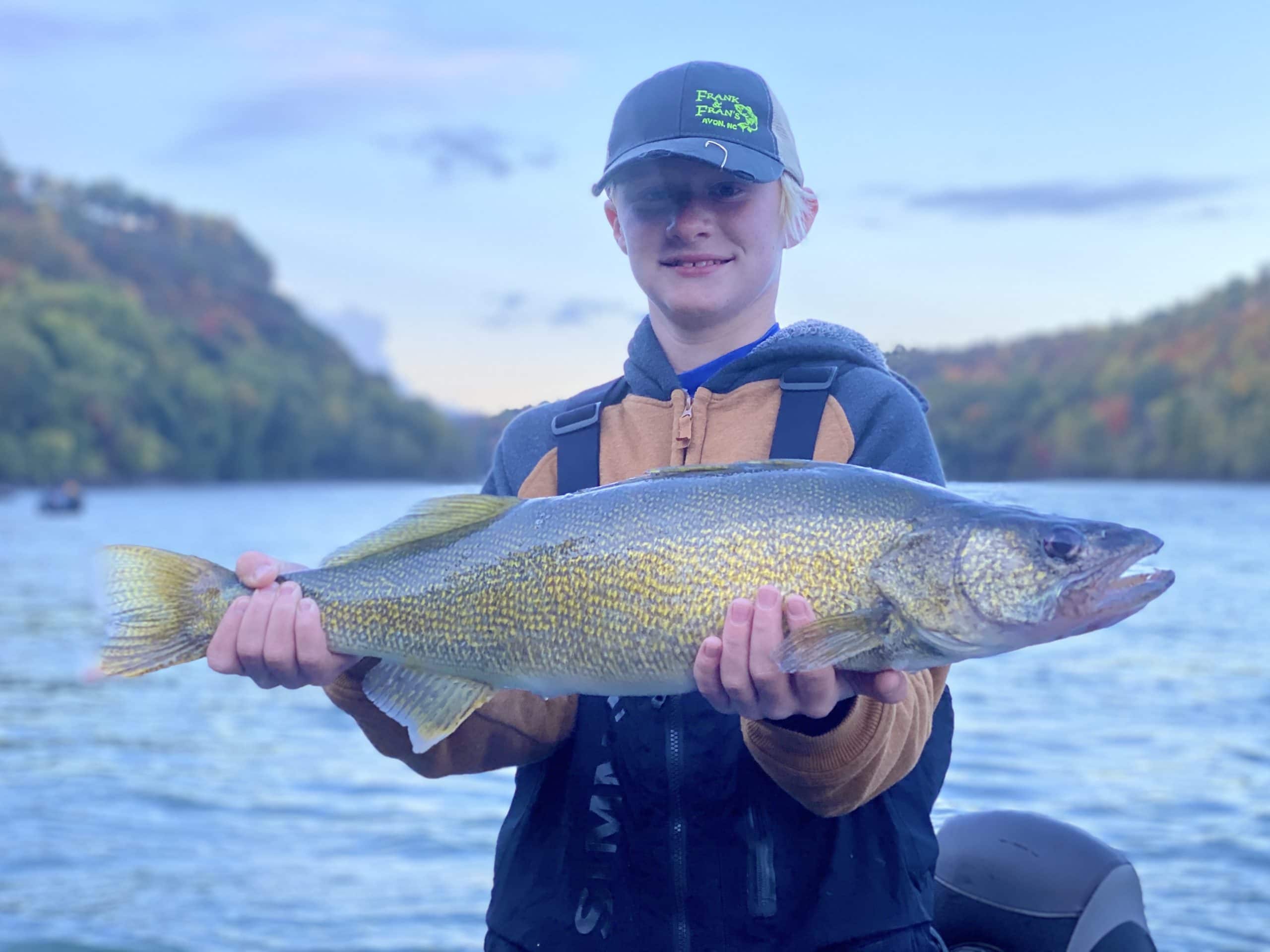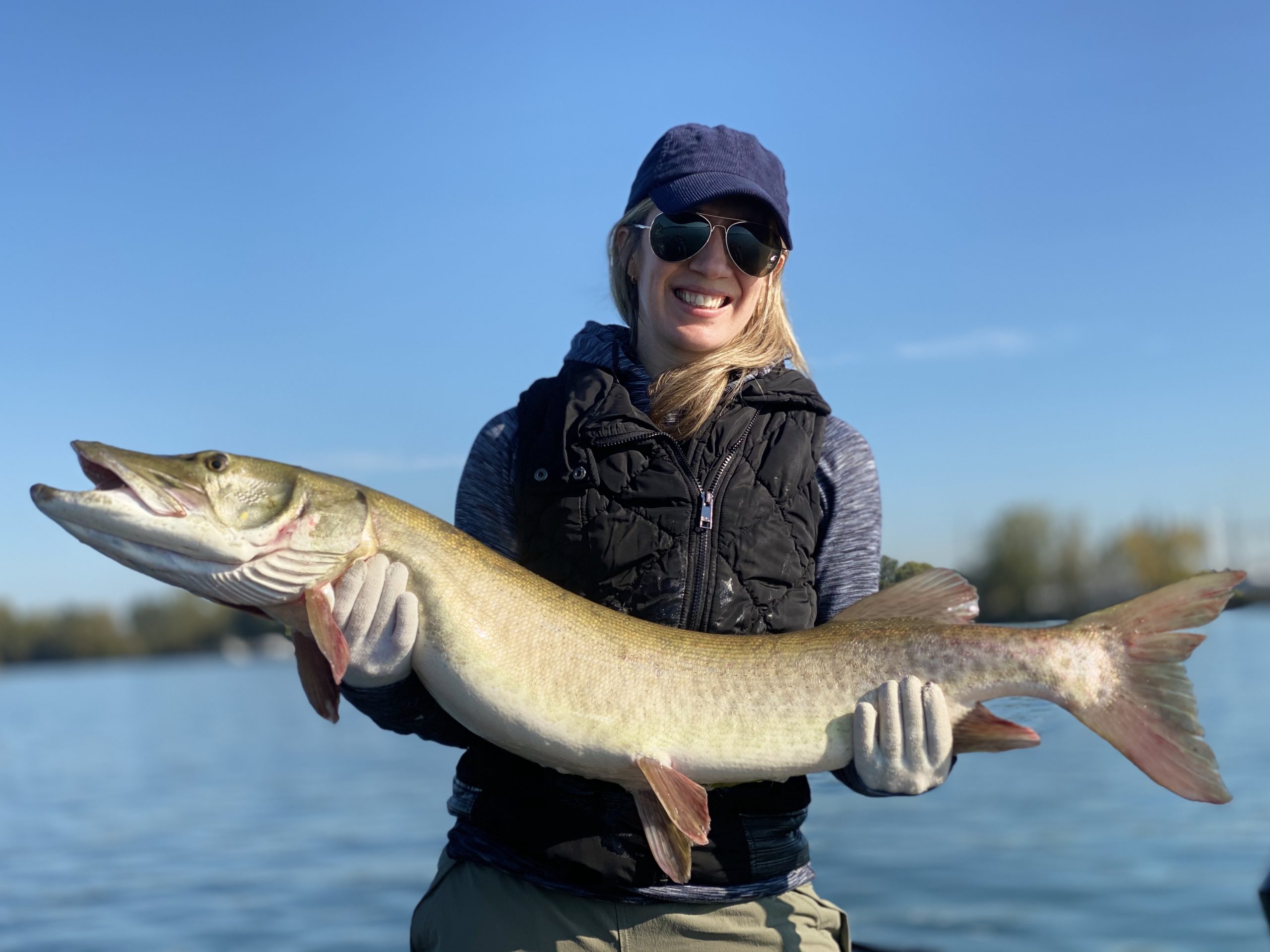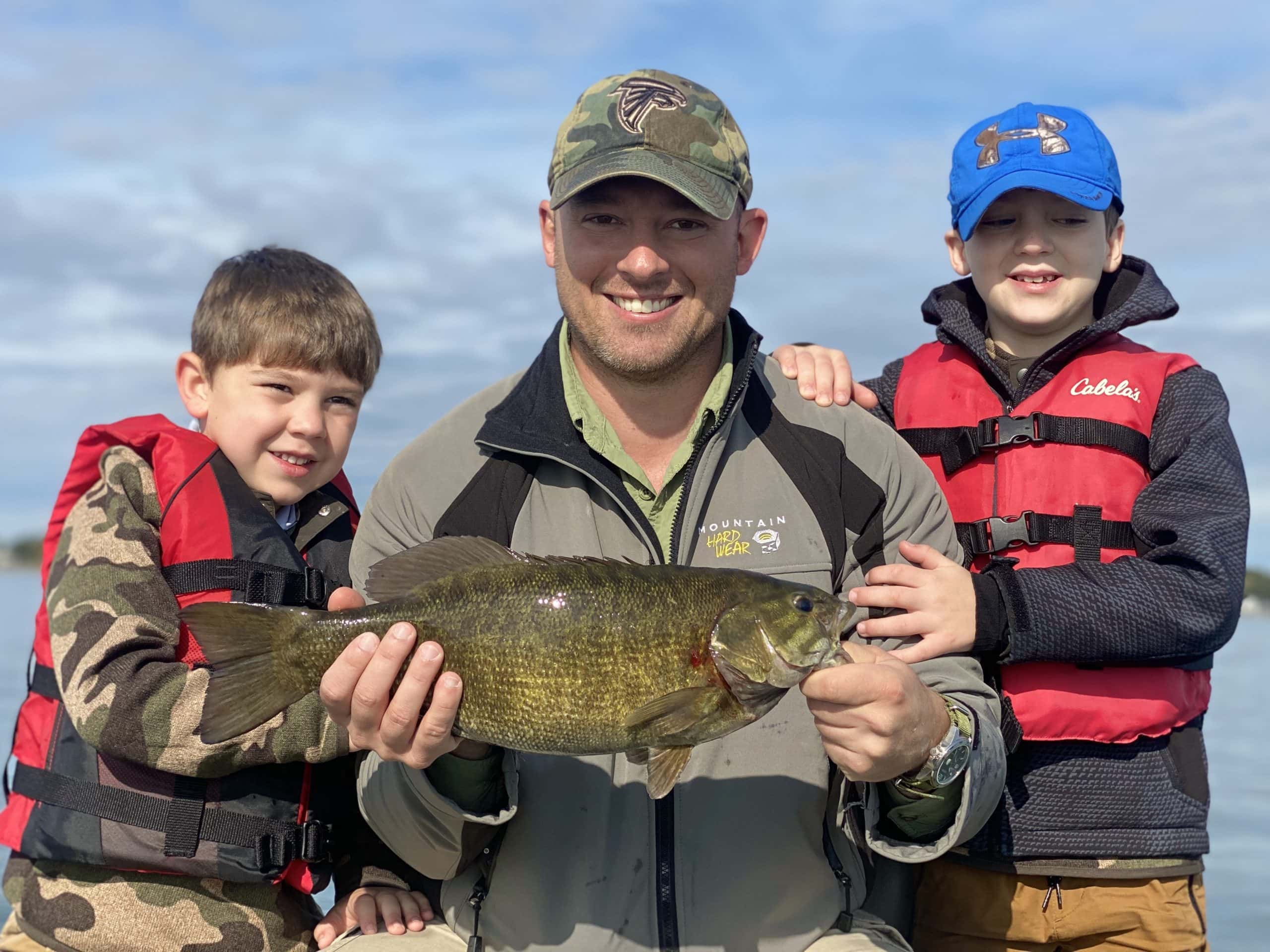 Stay healthy my friends – mentally and physically,
Ryan