Days on the Water: 5
Who we fished with: friends, clients
Where we fished: Upper Niagara, Lower Niagara, Lake Erie
What we were Targeting: Smallmouth Bass, Freshwater Drum
Tactics: ned rigs, crawfish
Commentary
Last Week
Air temperatures are getting colder and in turn, so is the water. In the last 10 days or so, it's dropped 8 degrees (+/-). This drop in temperature is triggering the fall feed in our native fish – bass, muskies, walleyes, drum, pike and all the smaller fish these predators eat. I love fishing no matter the conditions but I gotta be honest – summer is getting old/I welcome the change of feeding pattern and weather.
The bass bite was good this past week/fish were active, but the north winds made covering water effectively kinda tough. Numbers were at a decently entertaining level and the average size was way up from previous weeks. We landed at least one 5+ pound bass every outing and all the fish had a big belly. This pattern will continue through the end of October so if you're a big bass fan and you want to get out soon – give us a call.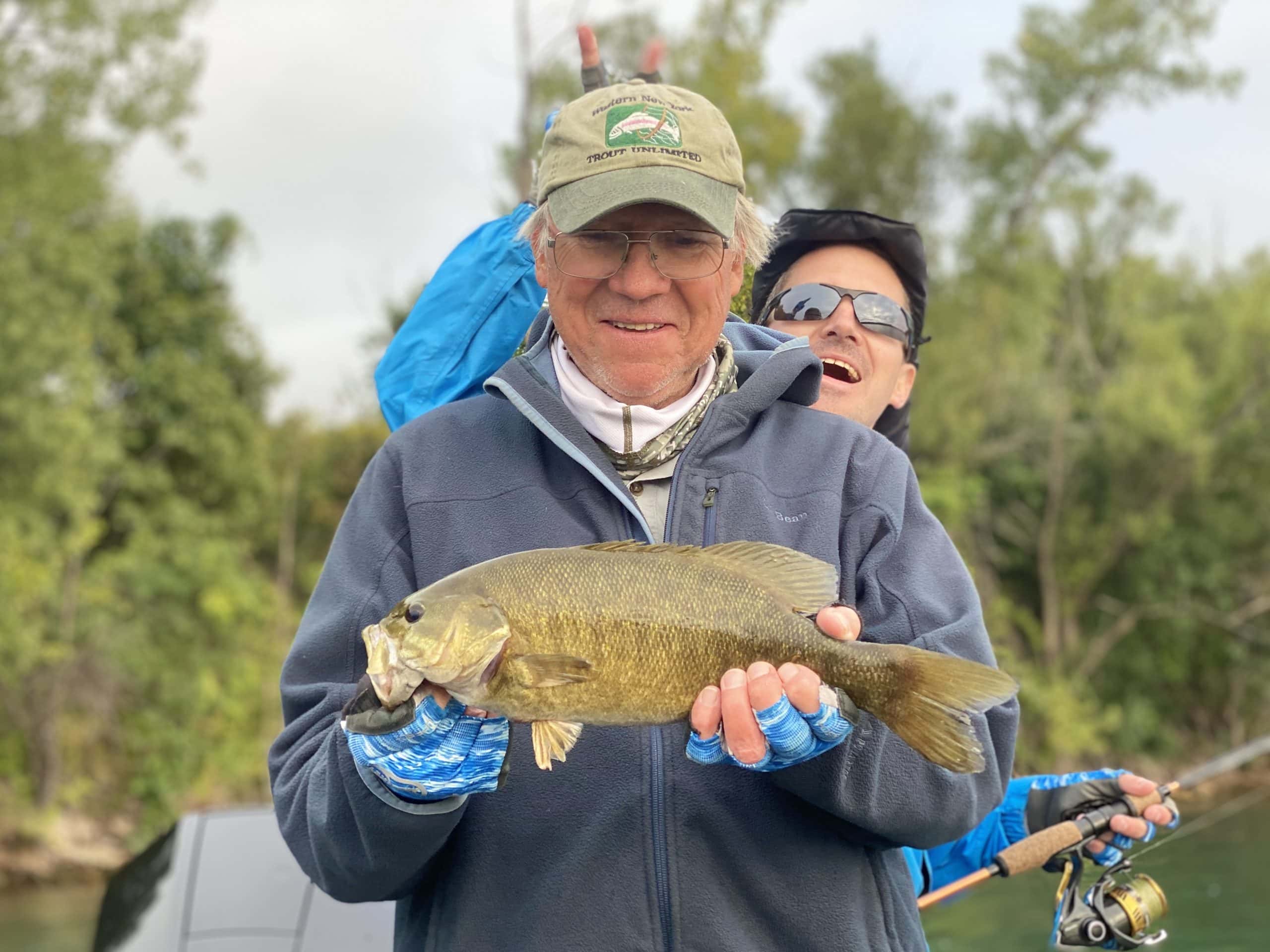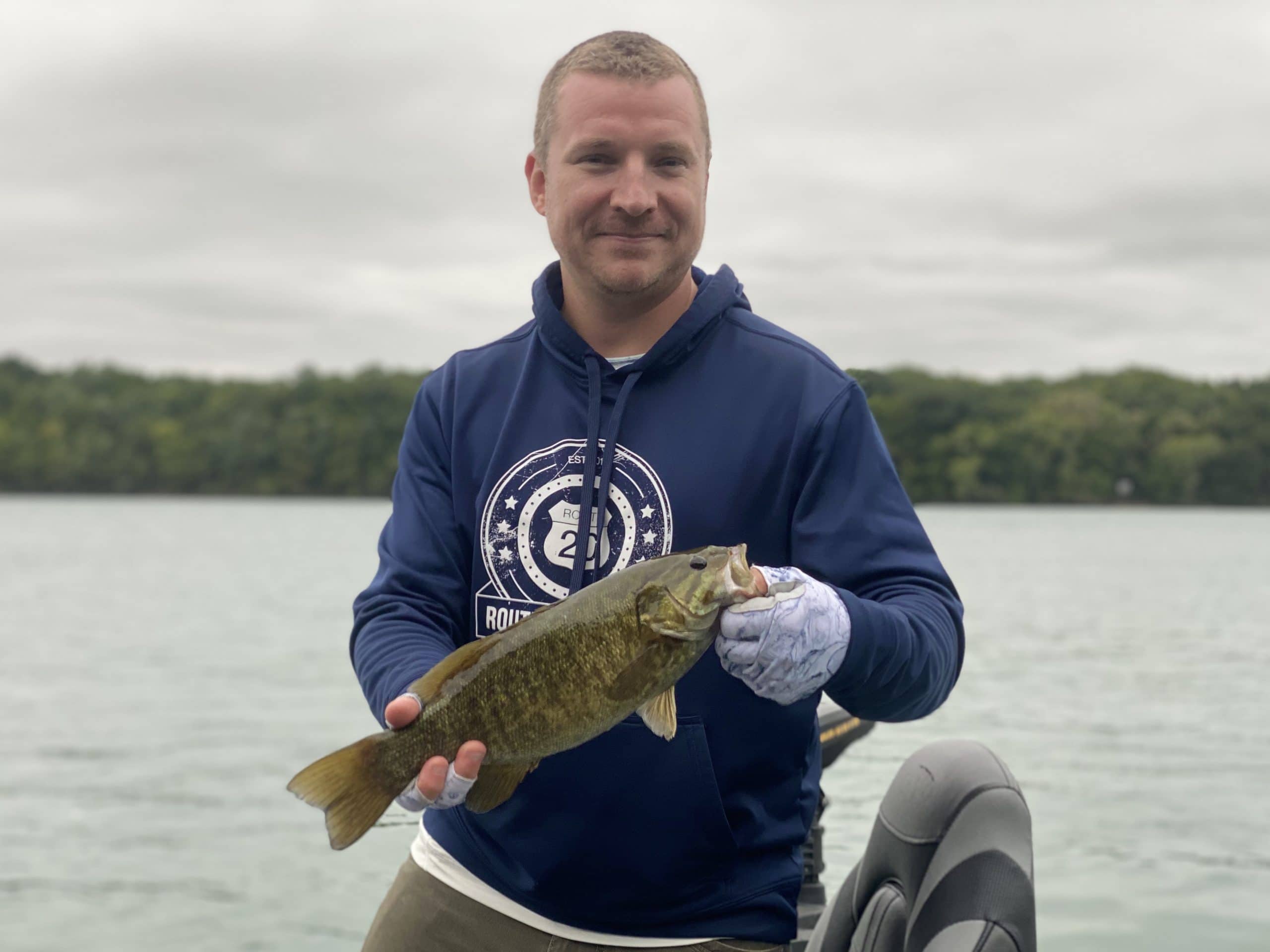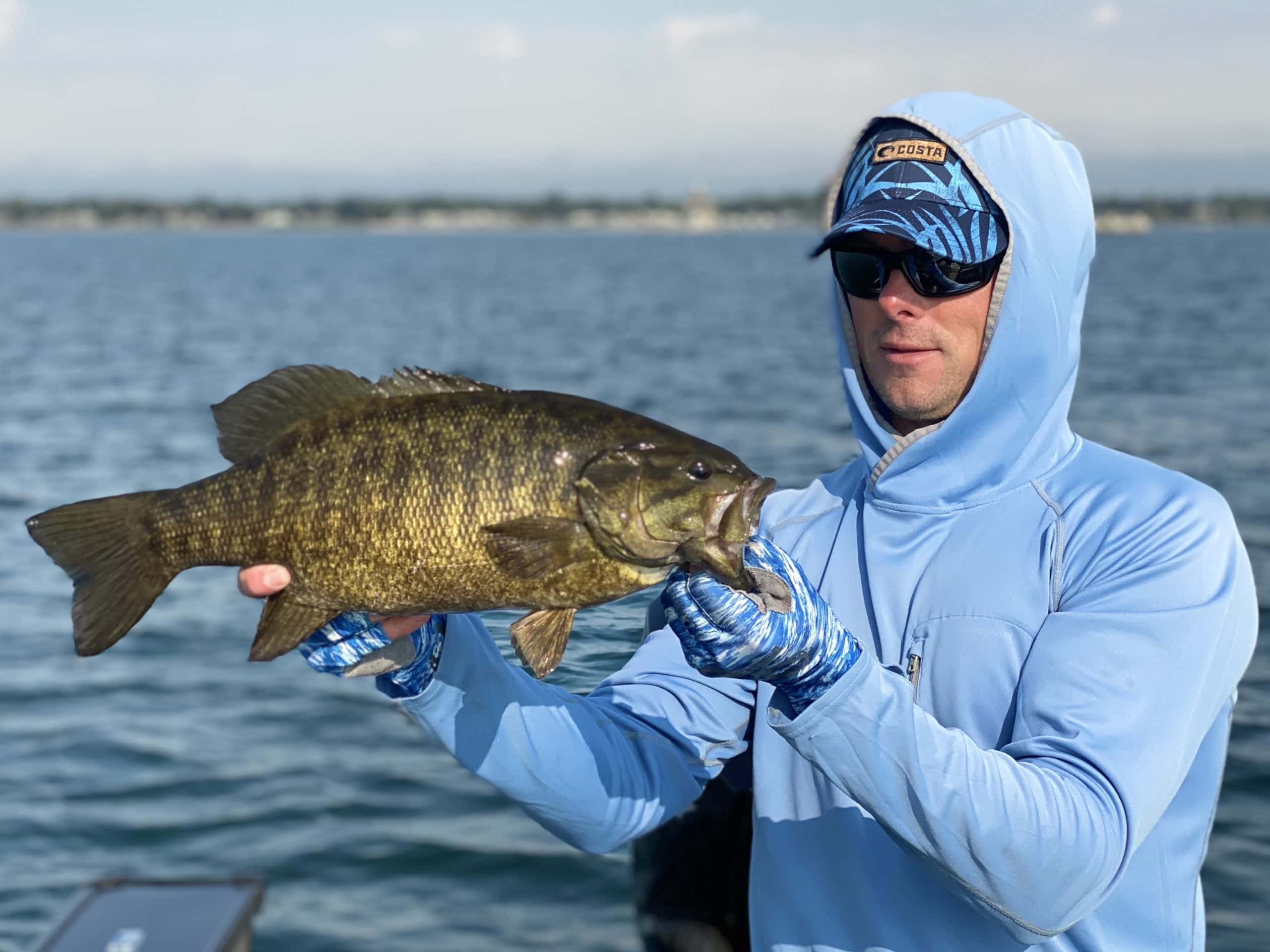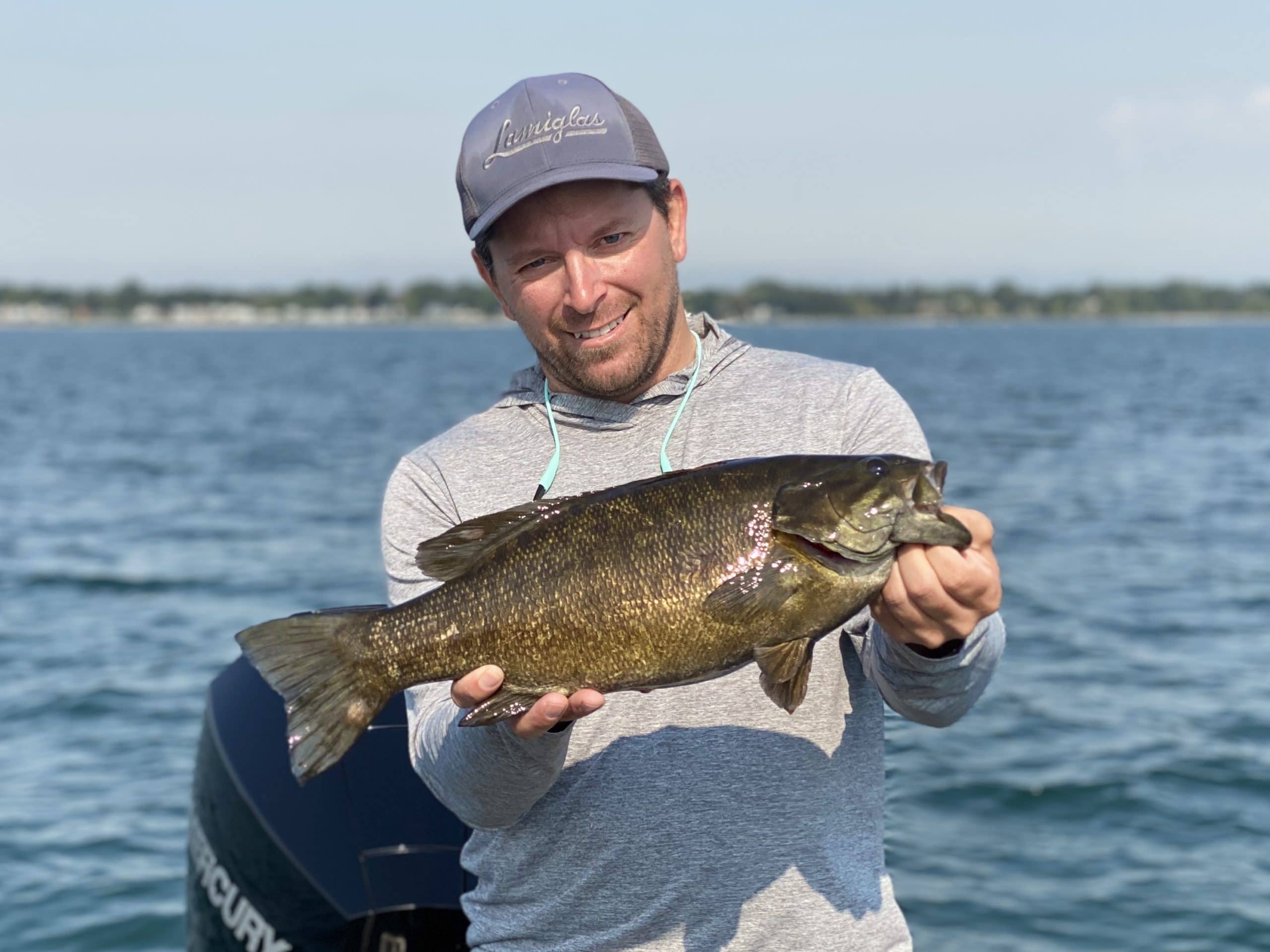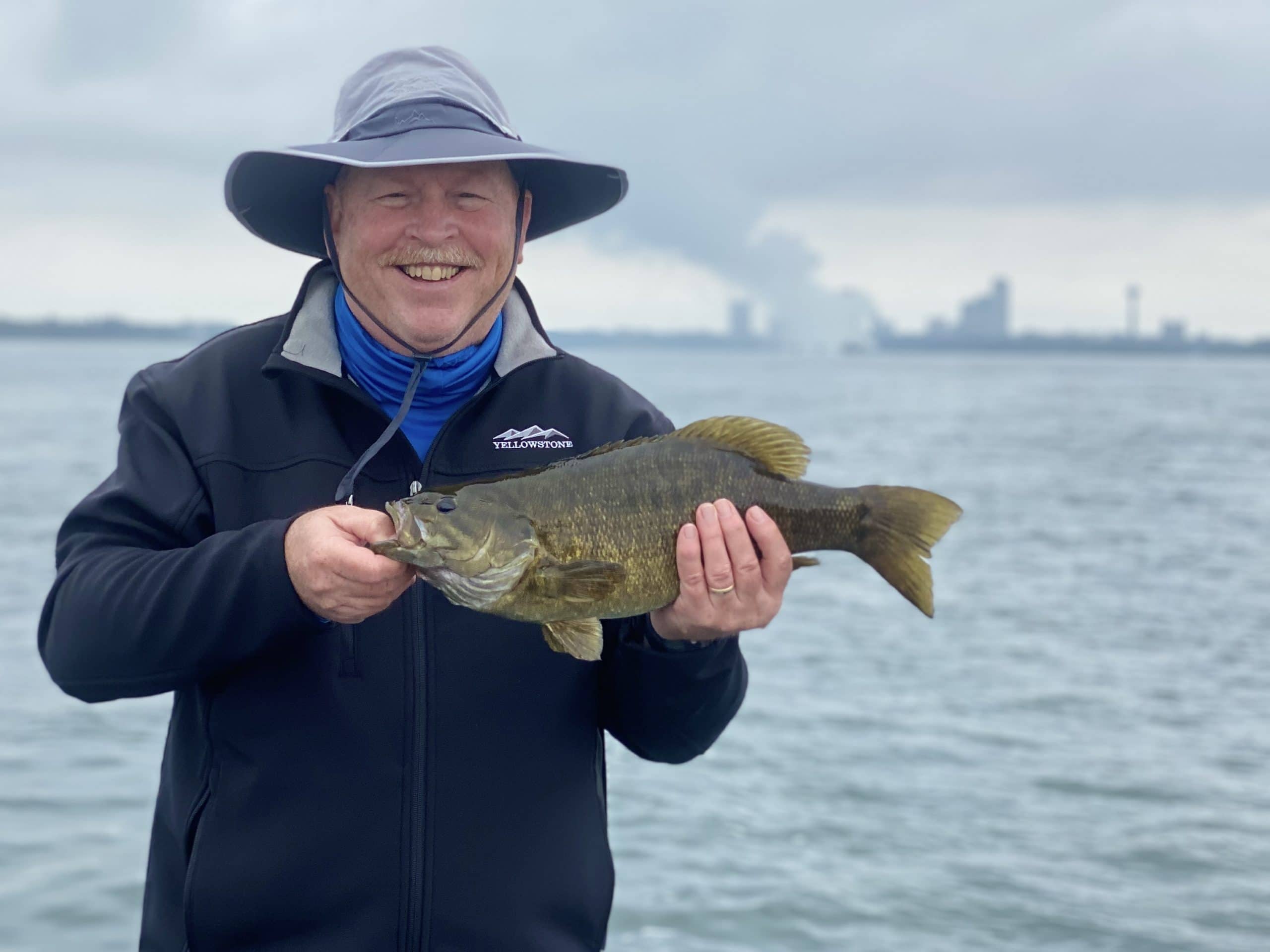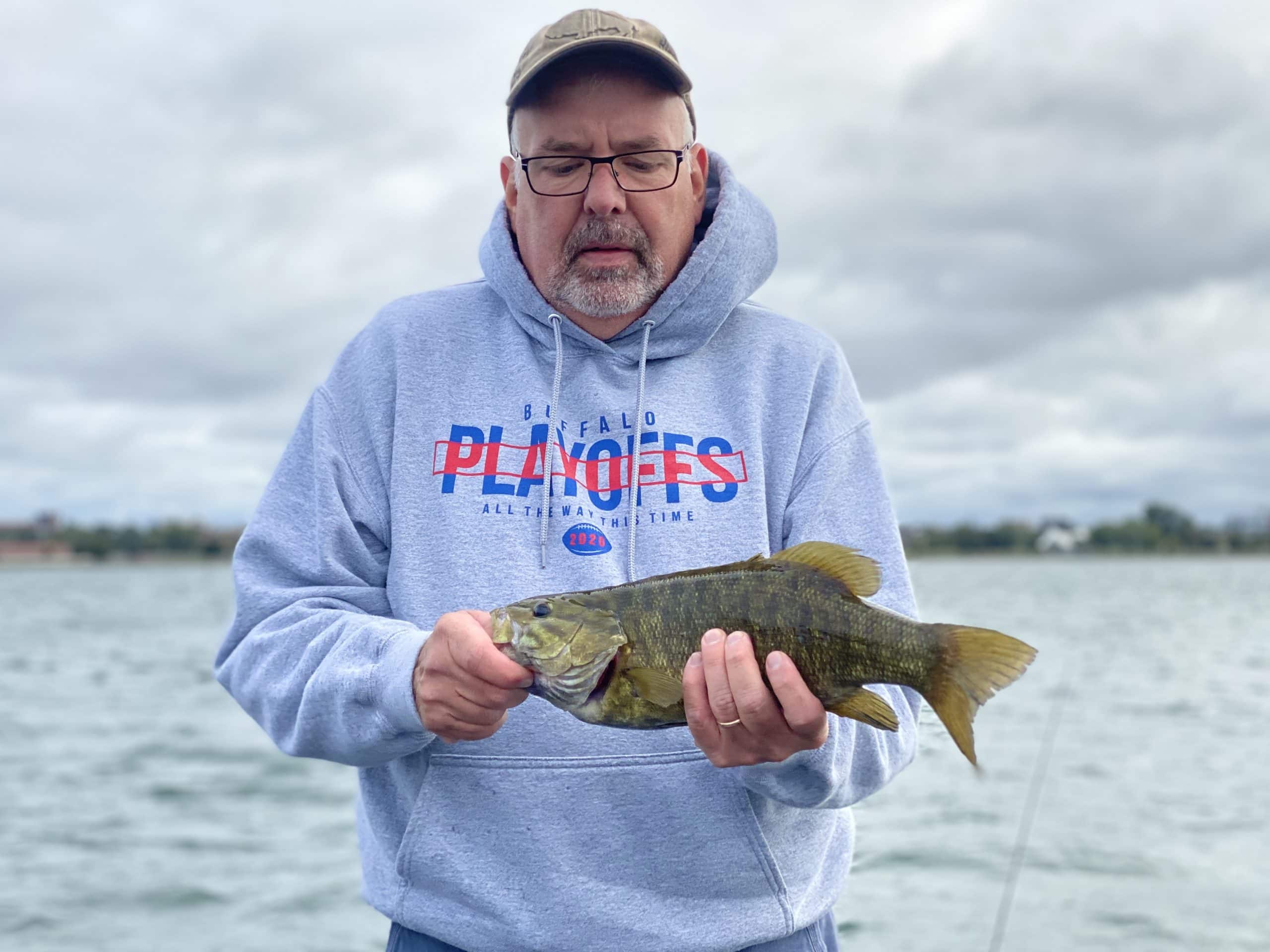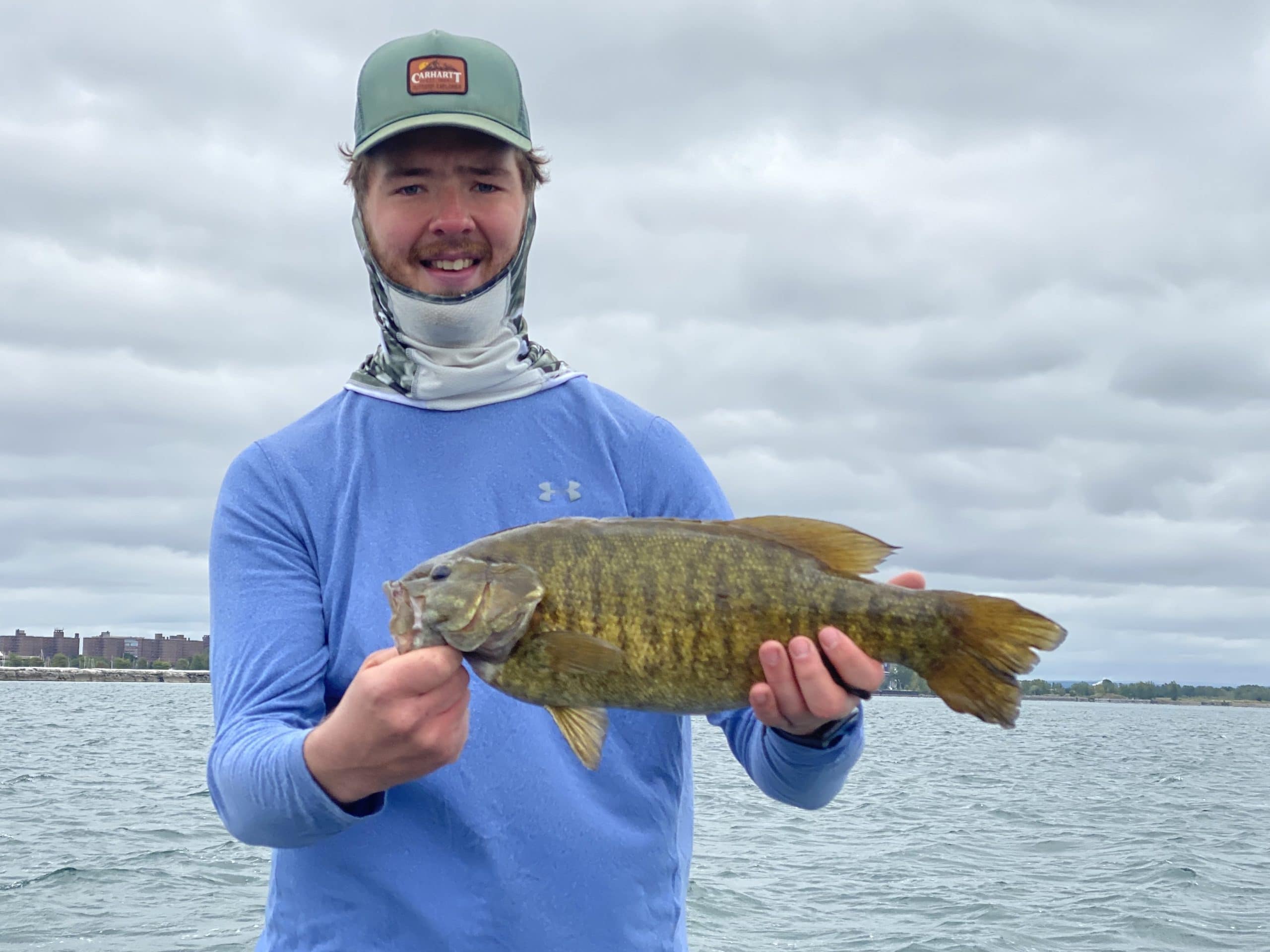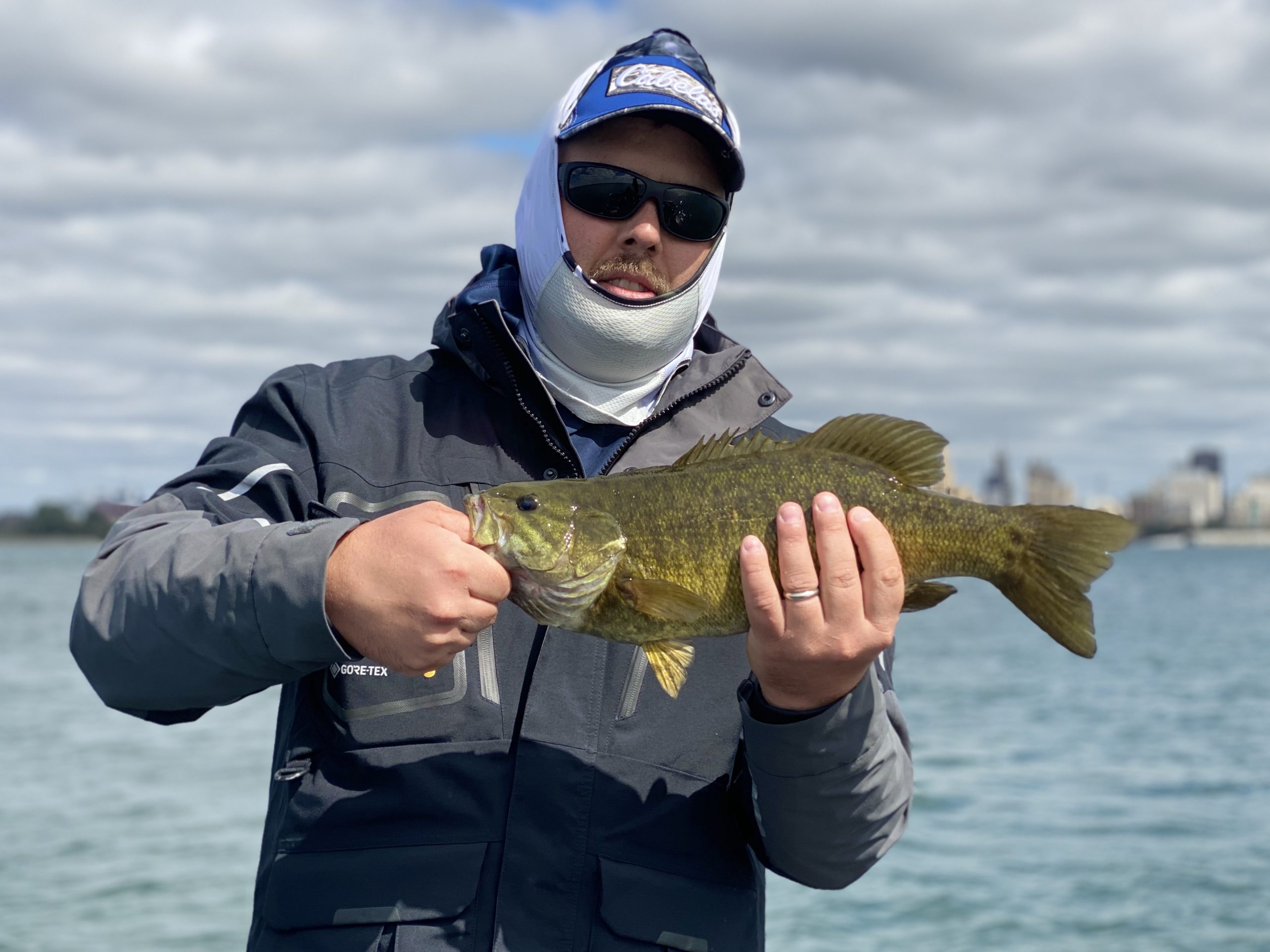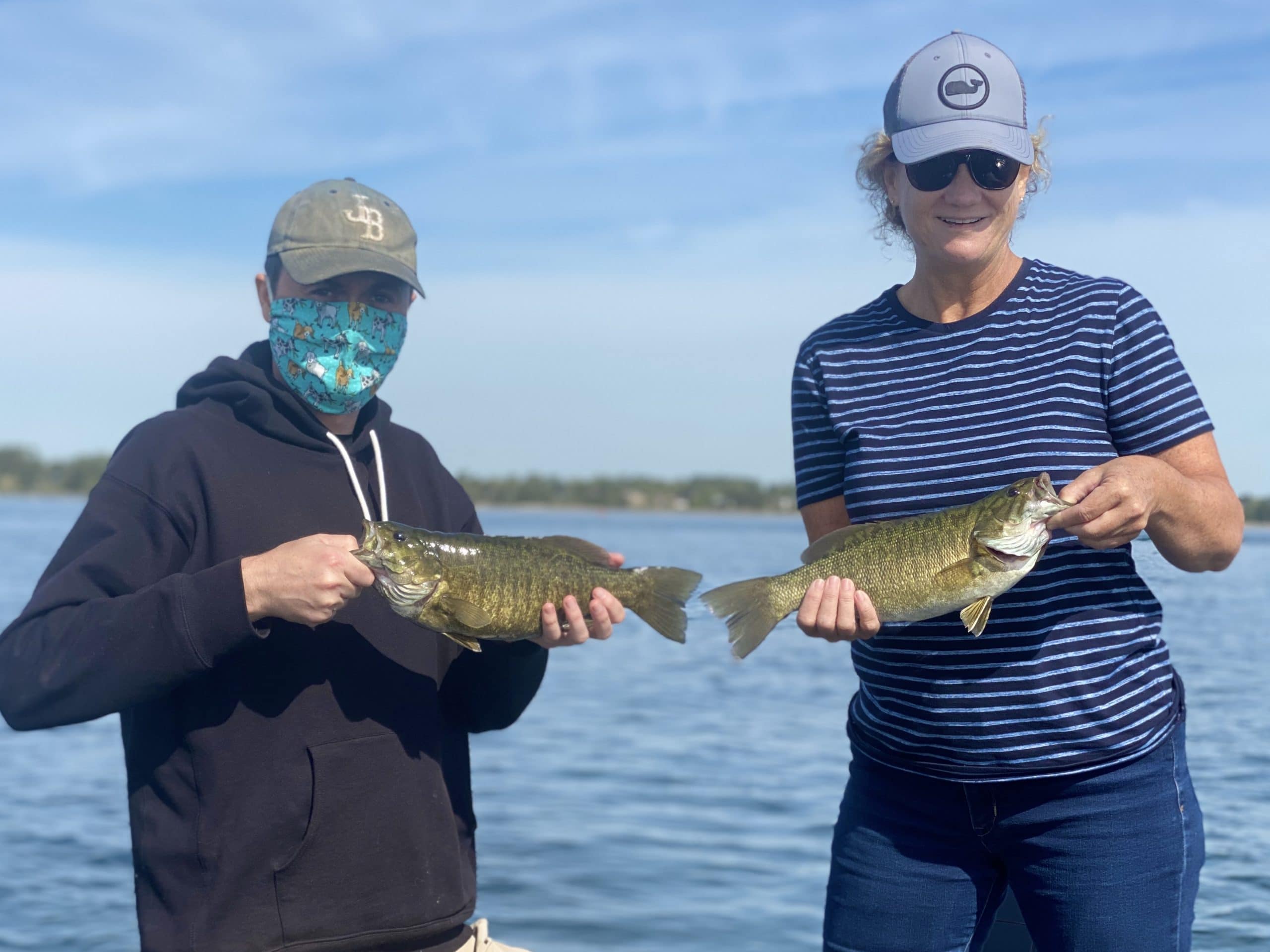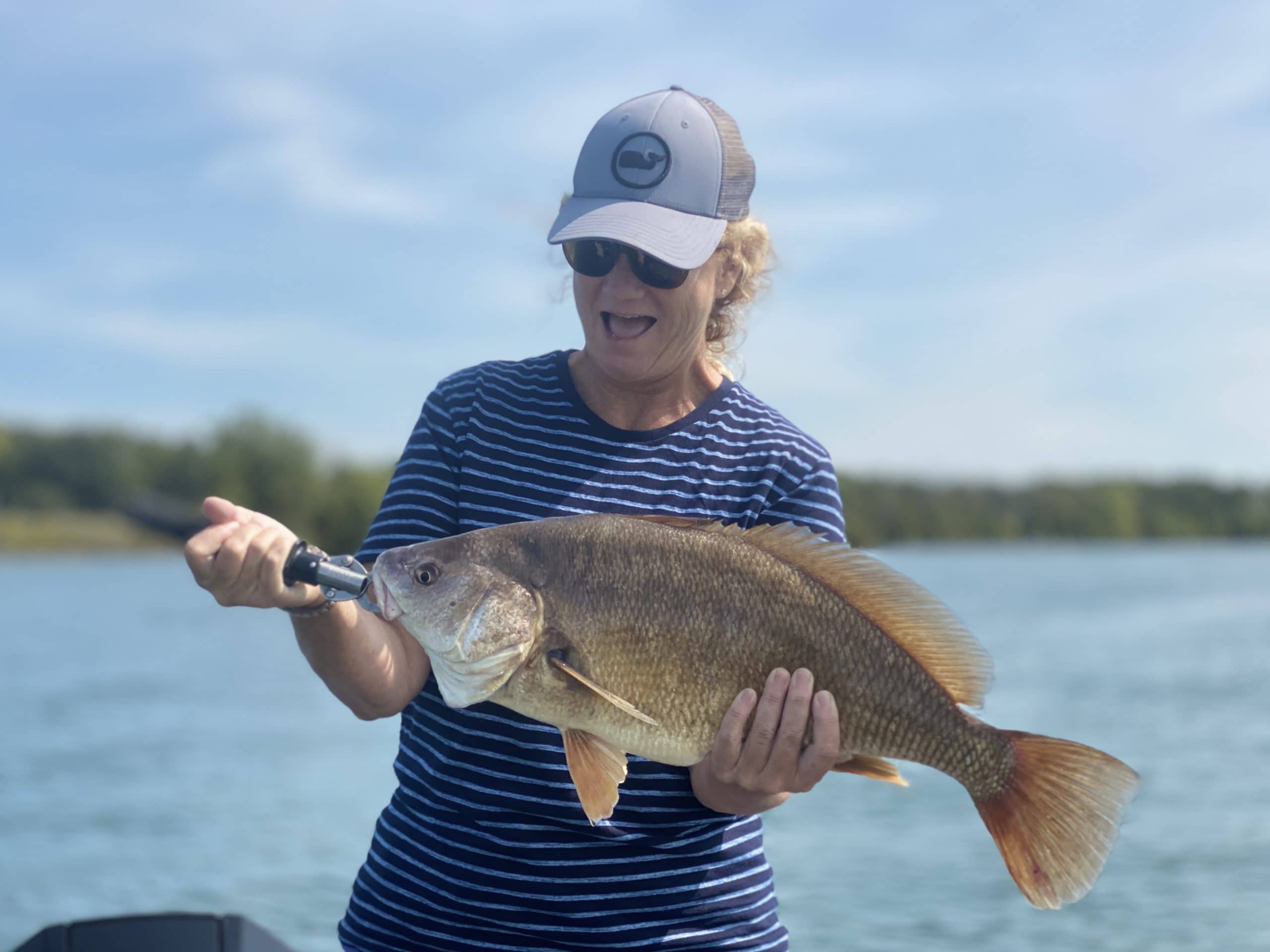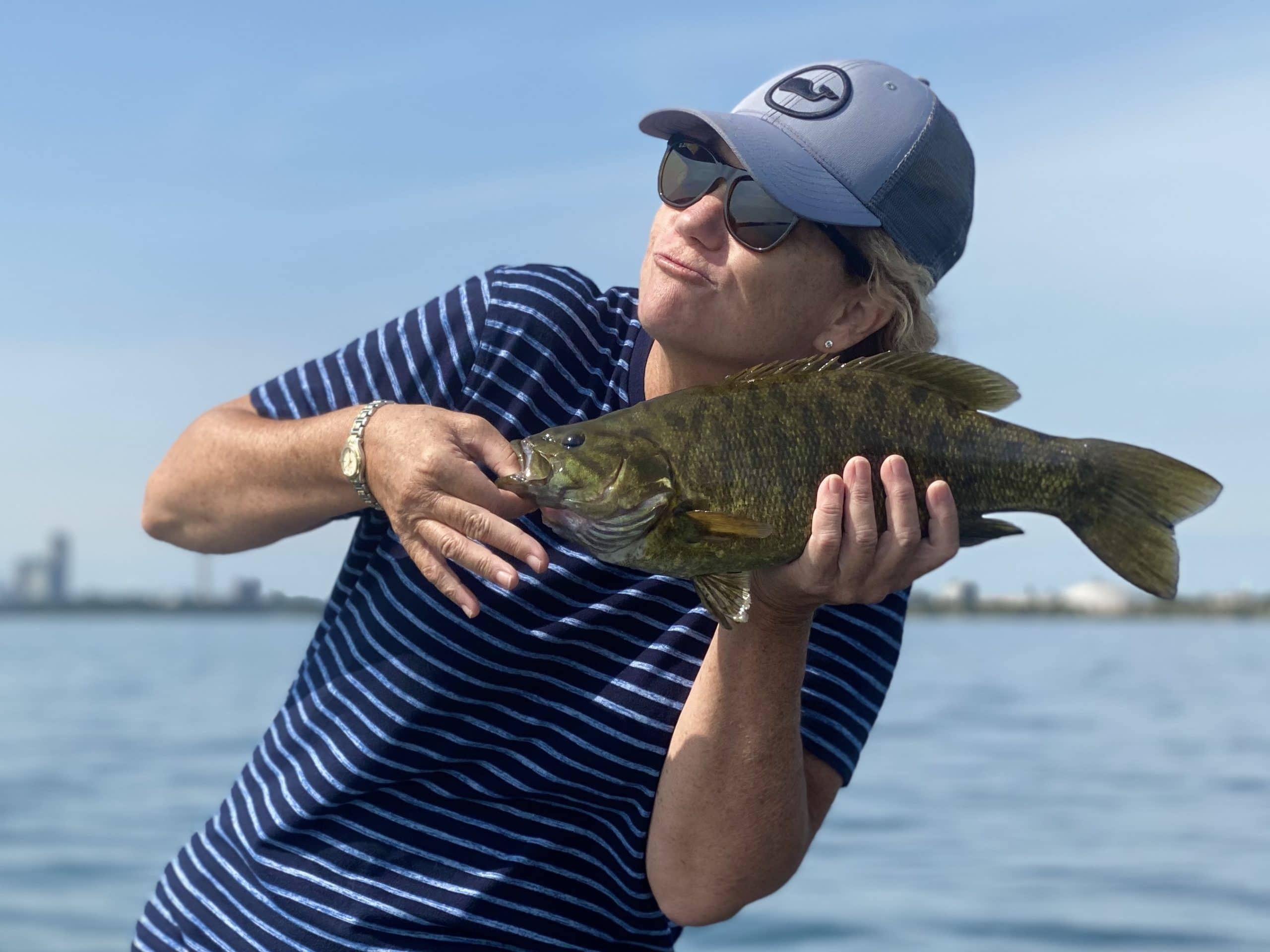 Next Week
My family and I continue with our quest to chalk all 50 before I turn 50. Check this out if you don't know what I'm referring to. Next week we'll be going on a quick trip to Connecticut and Rhode Island. It's a good window to get away – school just started (plus, this year most days are virtual so it doesn't matter where we are physically), work starts slowing down for my wife, and the fall fishing here in Buffalo Niagara is about to get crazy.
If I was going to be around Buffalo Niagara next week, I'd be splitting my time between the Upper and Lower Niagara River. King salmon are starting to show up in the Lower – I've seen posts from shore anglers on social media and some of my friends have been down there as well. Most anglers seem to be picking up fish at night/in the dark so it's hard to tell how many fish are around. Fingers crossed – hopefully the run this year will be a good one.
When we return from New England, I'll be on the water every day until Thanksgiving – Mother Nature permitting. Our schedule is nearly full from now til then but give us a call if you're thinking of getting on the water – I'm sure I can find a window for you.
Stay well my friends – mentally and physically,
Ryan