Days on the Water: 5
Who we fished with: friends/clients
Where we fished: Lake Erie, Upper Niagara, Lower Niagara, Lake Ontario
What we caught: smallmouth bass, freshwater drum, king salmon
Tactics: live crawfish, crankbaits, neds, swimbaits
Commentary
Observations from the Water – this Past Week (20-26 Sep)
Yep – you read the 5Ws right – we managed to fish all the big water around the Buffalo Niagara Region this past week. Crazy weather (HUGE wind and rain), adventurous clients, and a boat that kept us in the game – it was a wild ride. It's hard to provide a good report about what's going on as we spent much of the time riding waves and catching fish. I guess I'll say this – the fall bite is definitely ON!
I can't say enough about the Warrior and the adventurous spirit of the clients that fished with me this past week. Without that combination, I would've spent the past 5 days off the water doing who knows what. For the past 4 days we "rode the bronco" most of the time. Nobody got wet and we're all in great shape – not beat up by the waves. That would've been impossible in an aluminum platform. Hell, Thursday was in the top 5 most "magical days" I've experienced on the water…and it was a small craft advisory by the time we pulled back into the harbor.
Some folks reading this might be thinking I'm reckless – maybe insane. Nah – talk to any of the clients that fished with me this past week and they'll all tell you they had an incredible time and never felt in jeopardy. I WOULD NEVER PUT ANYONE'S LIFE IN DANGER. I get it – fishing in 4′ waves is a wild concept to some – it's not for the faint of heart. However, the Warrior eats waves for lunch. After blasting through the first 3 footer like a tank going though a sand dune and barely feeling it, a strange sense of ease sets in…then jubilation…then a feeling like something awesome is going to happen…and it does.
I'm not positive about what's going on when it gets choppy out there but I have a theory. All that wave action stirs the water up – from top to bottom – creating a "soup" of food in the bottom part of the water column. I think insect larvae, crawfish, etc. start getting knocked around down there and the gobies and other bait fish start chowing down with reckless abandon…and the bass, walleyes, and drum take advantage. It's similar to what happens on trout creeks when rain first starts pouring – all kinds of insect larvae and nematodes get washed into the water. That influx of food, plus the stain that occurs from sediment runoff, triggers a feeding frenzy. Whatever – all I know is that when it gets choppy, the feed is on. All you need is the right/a safe platform to exploit it. Here's the evidence: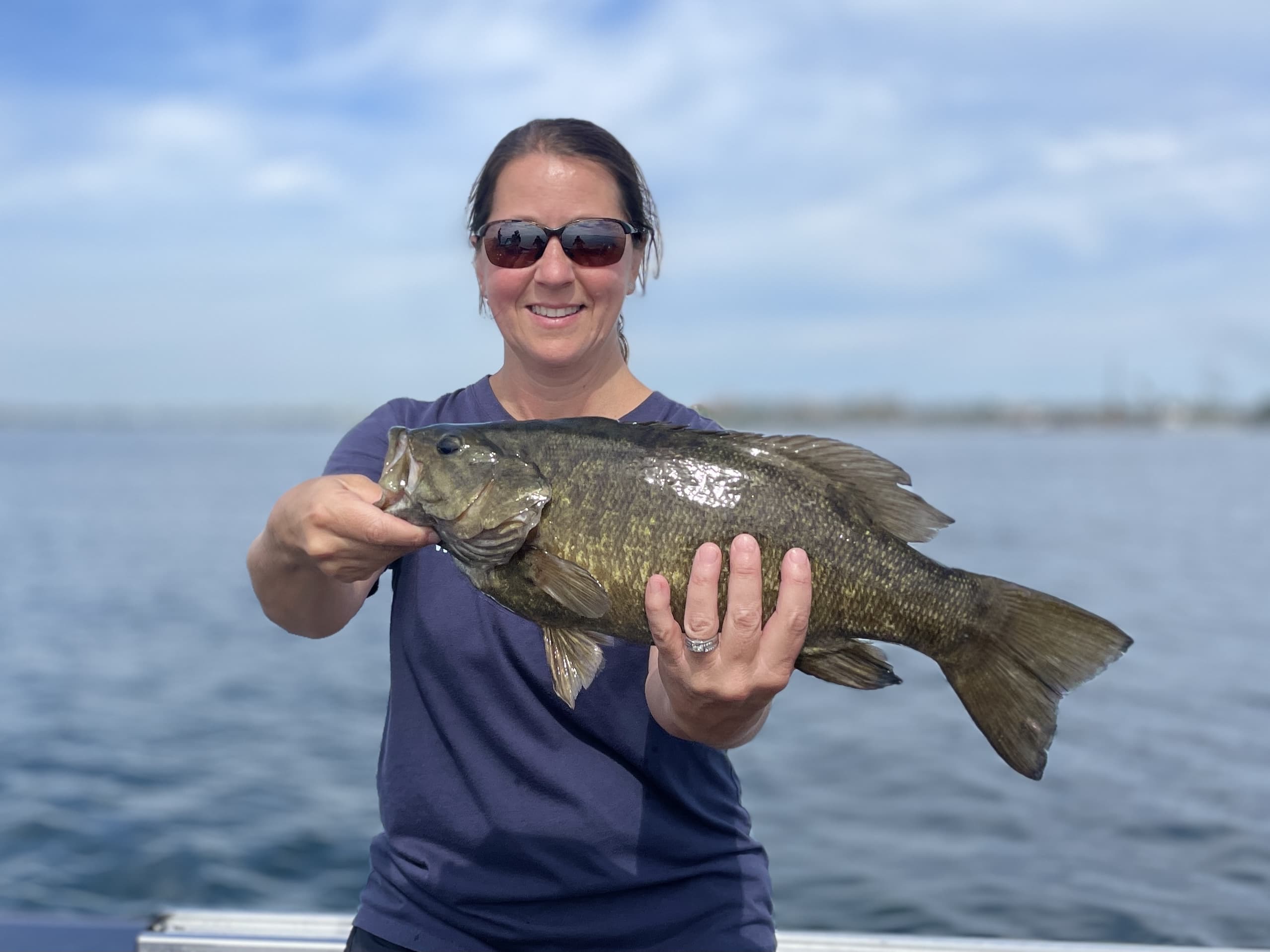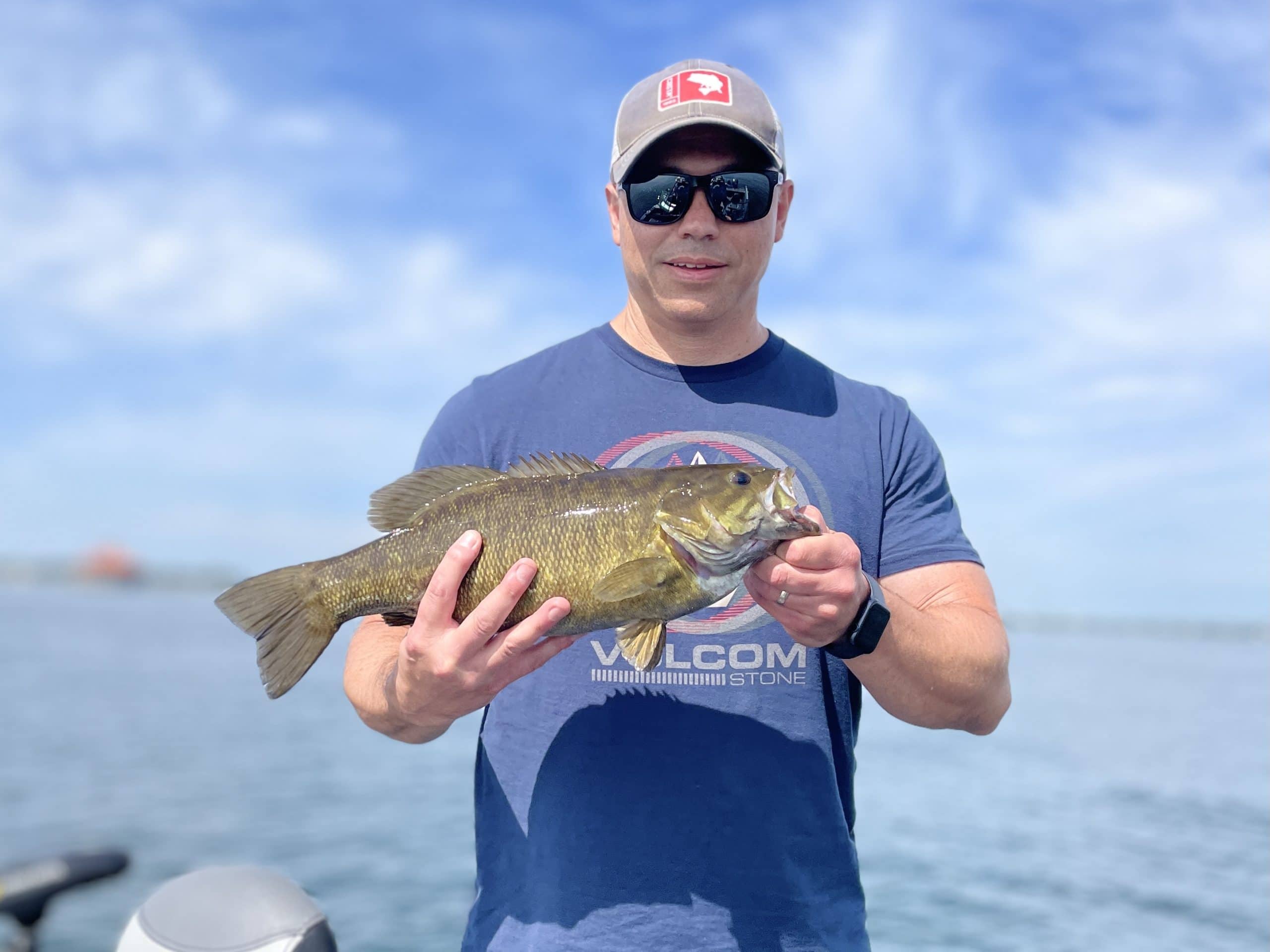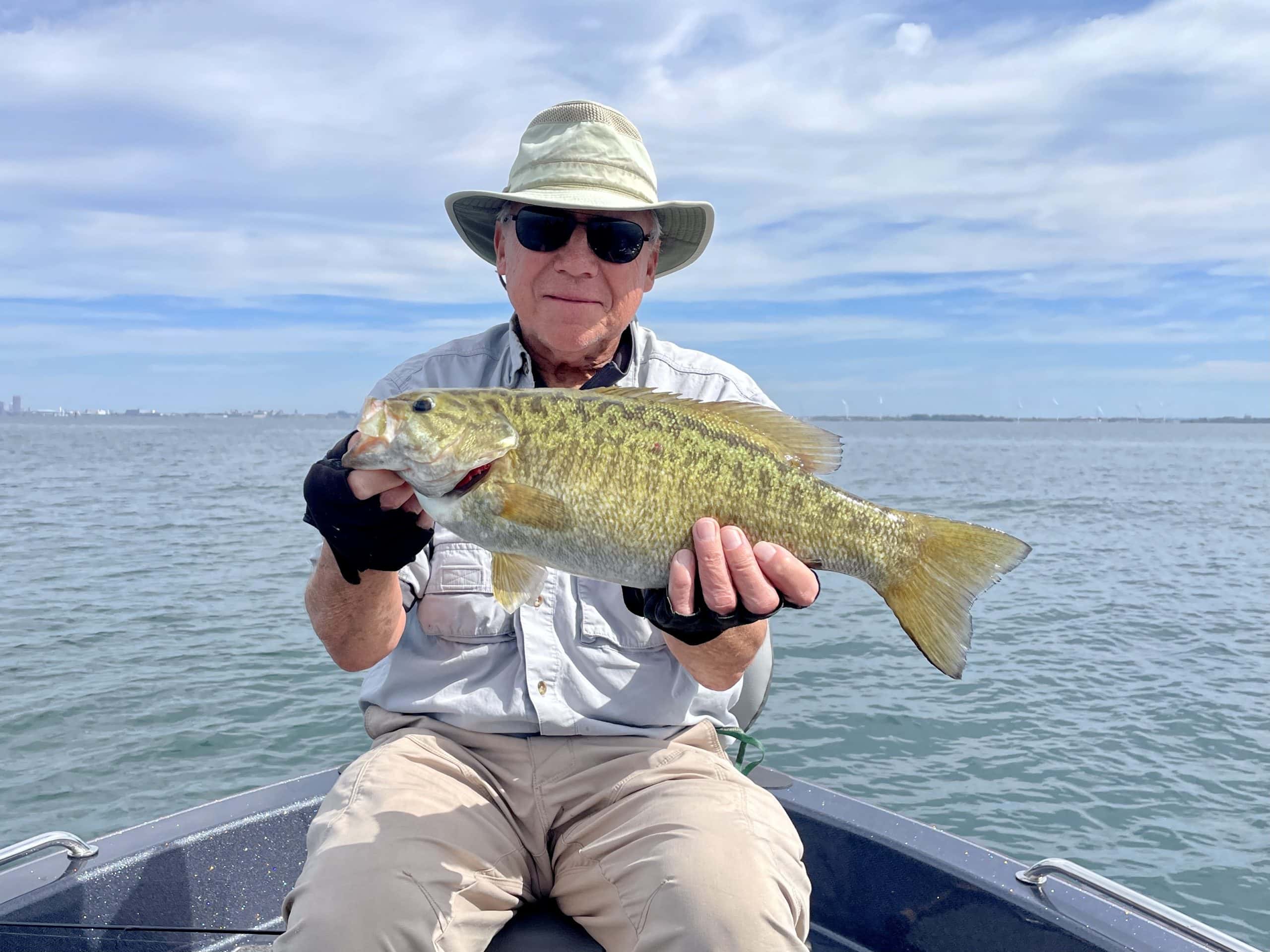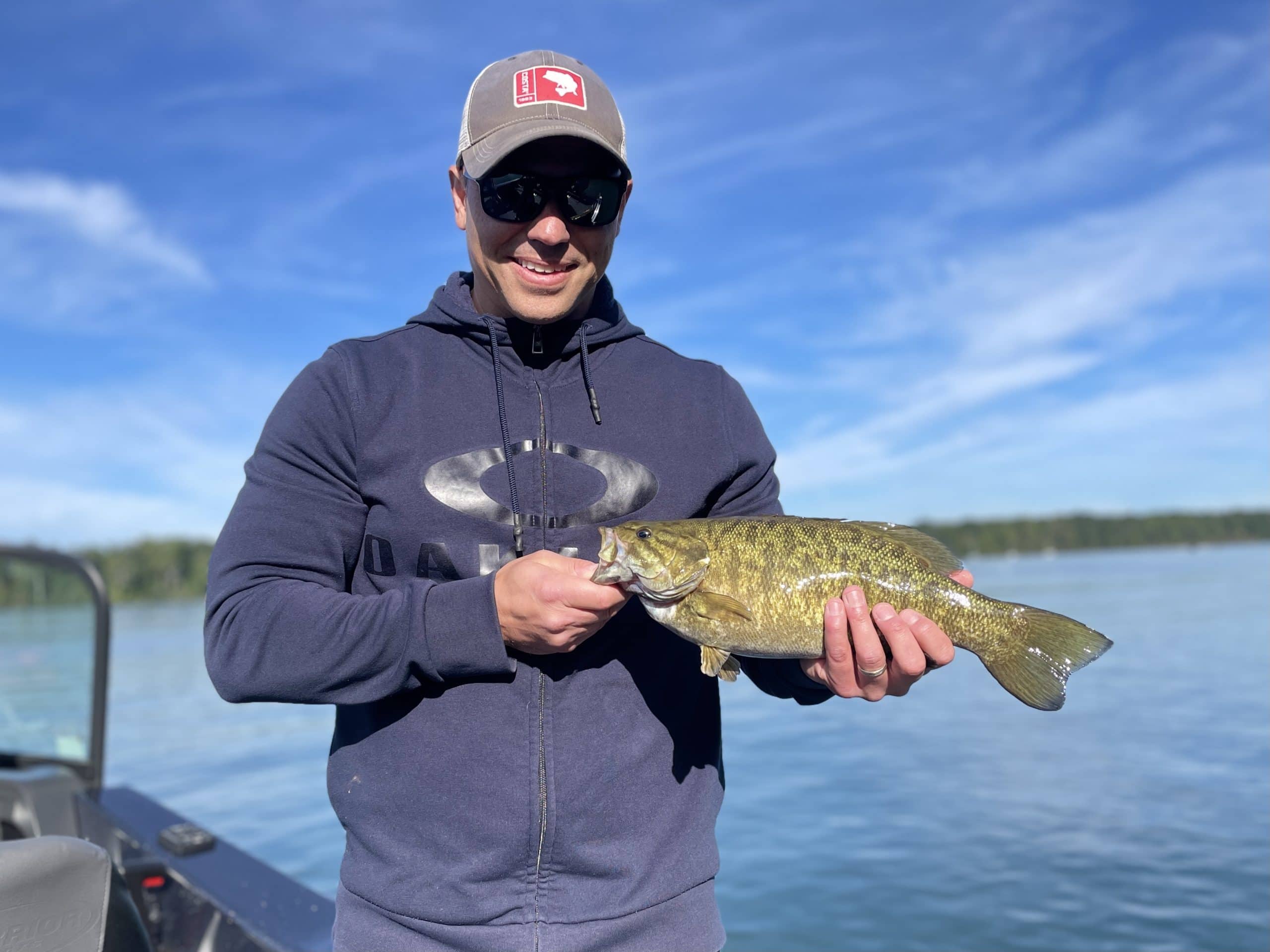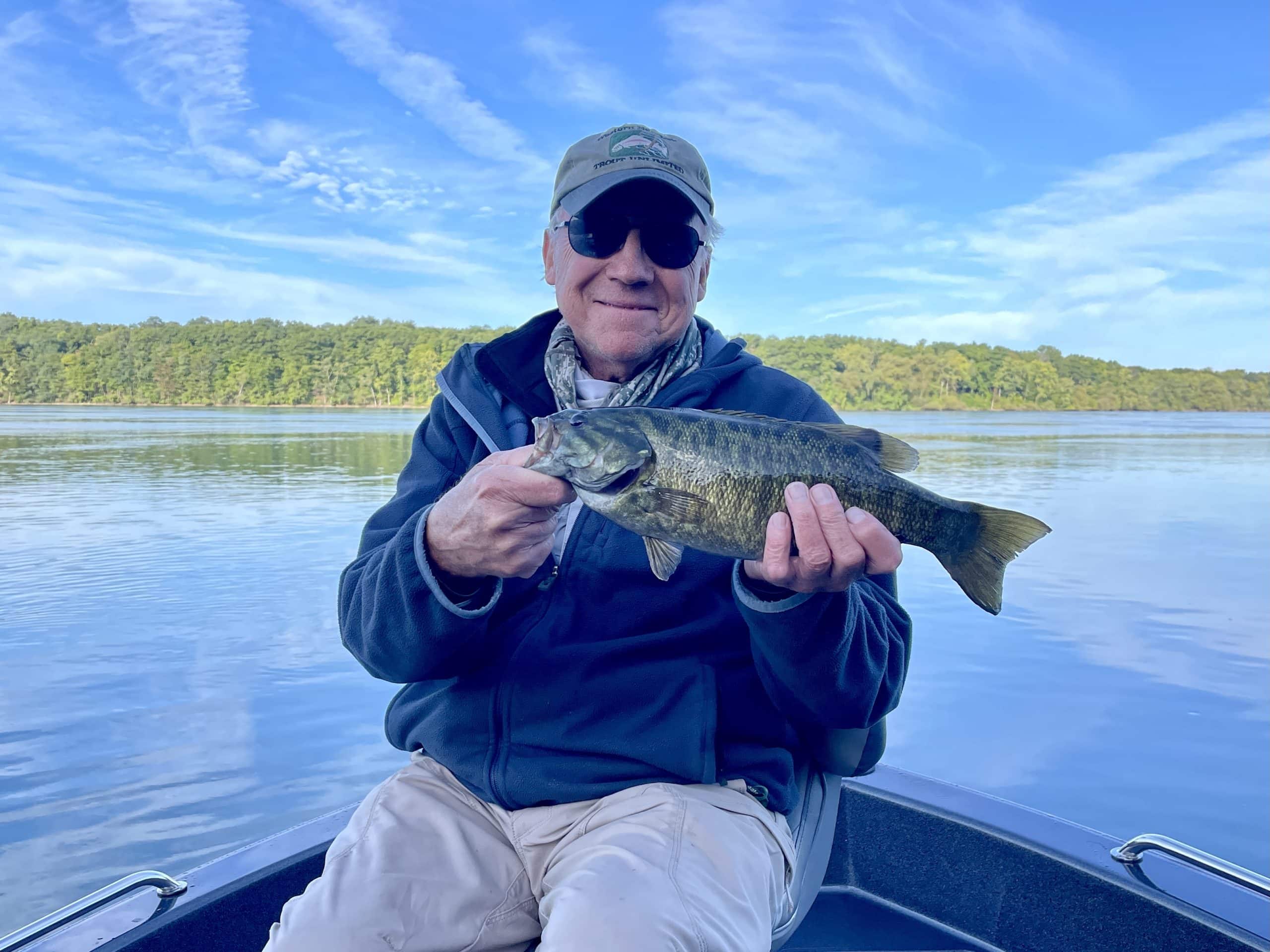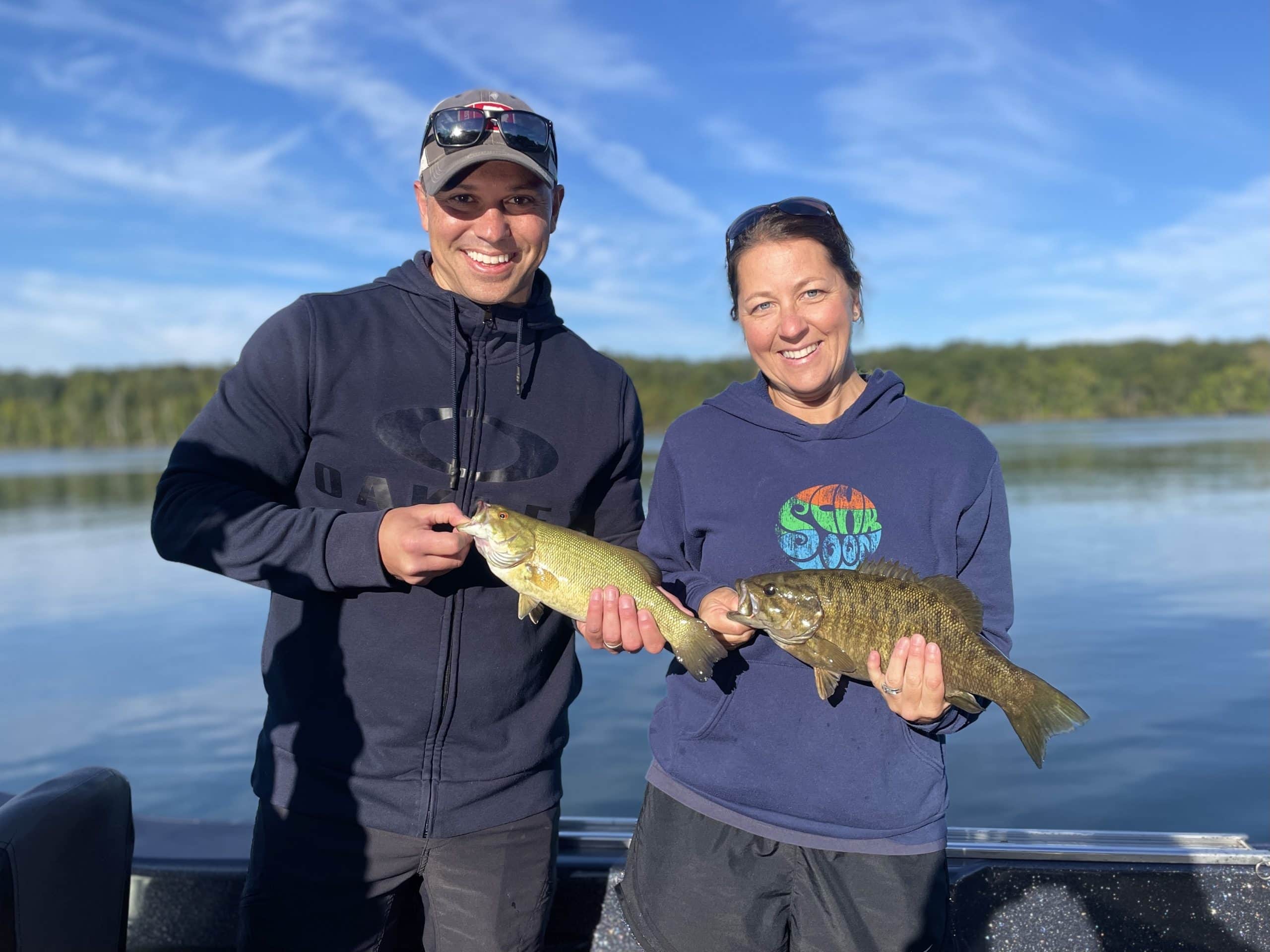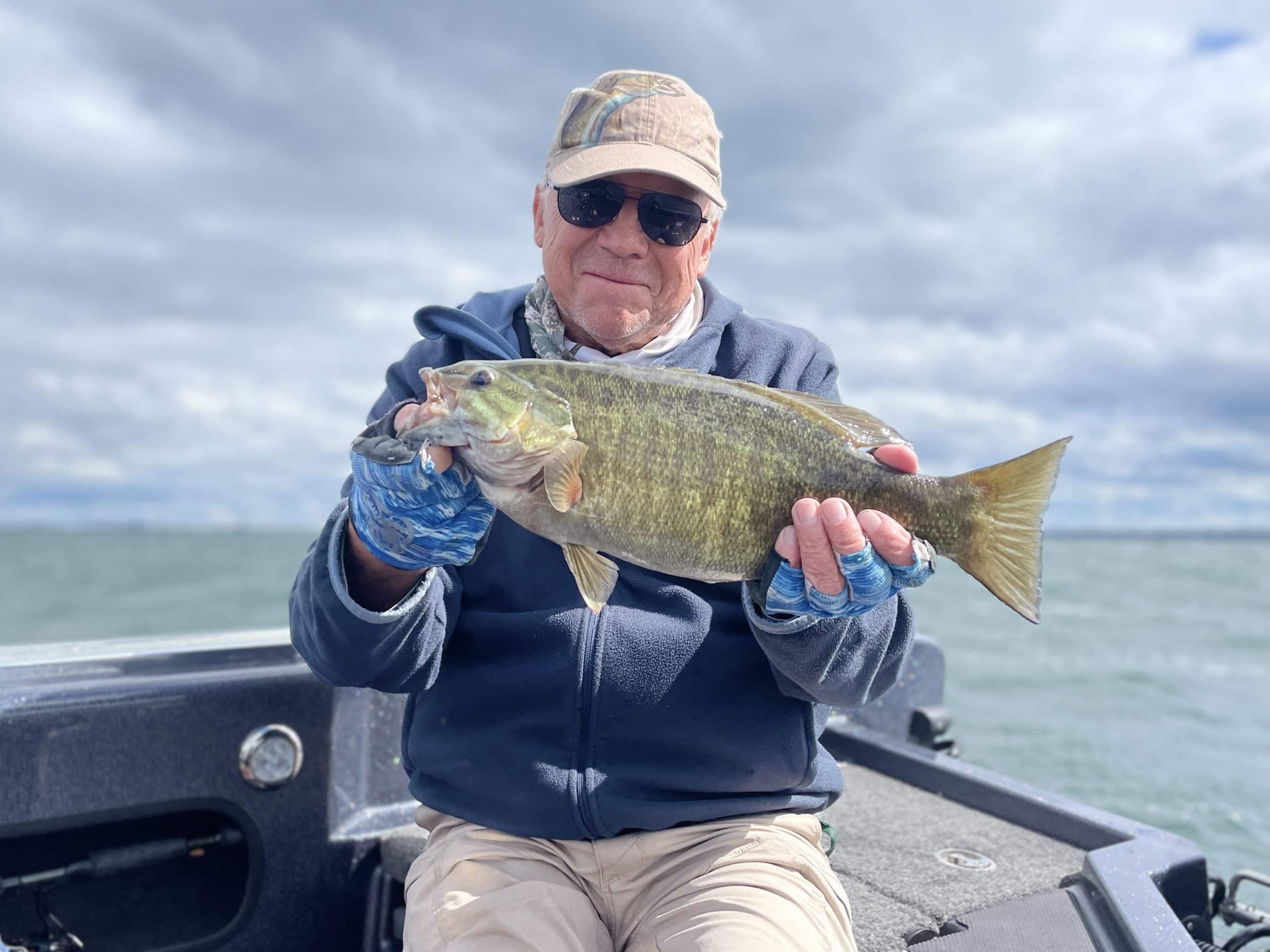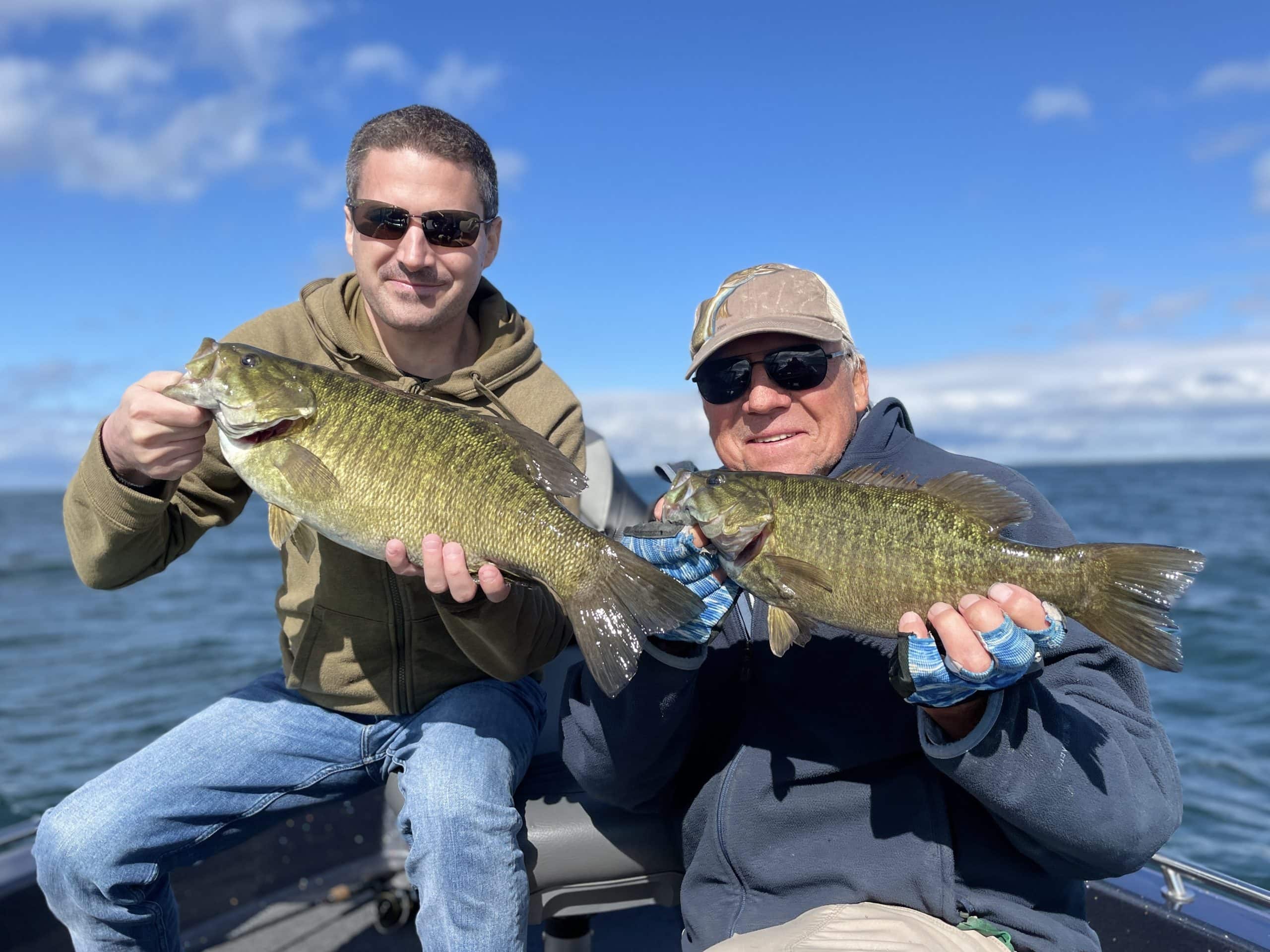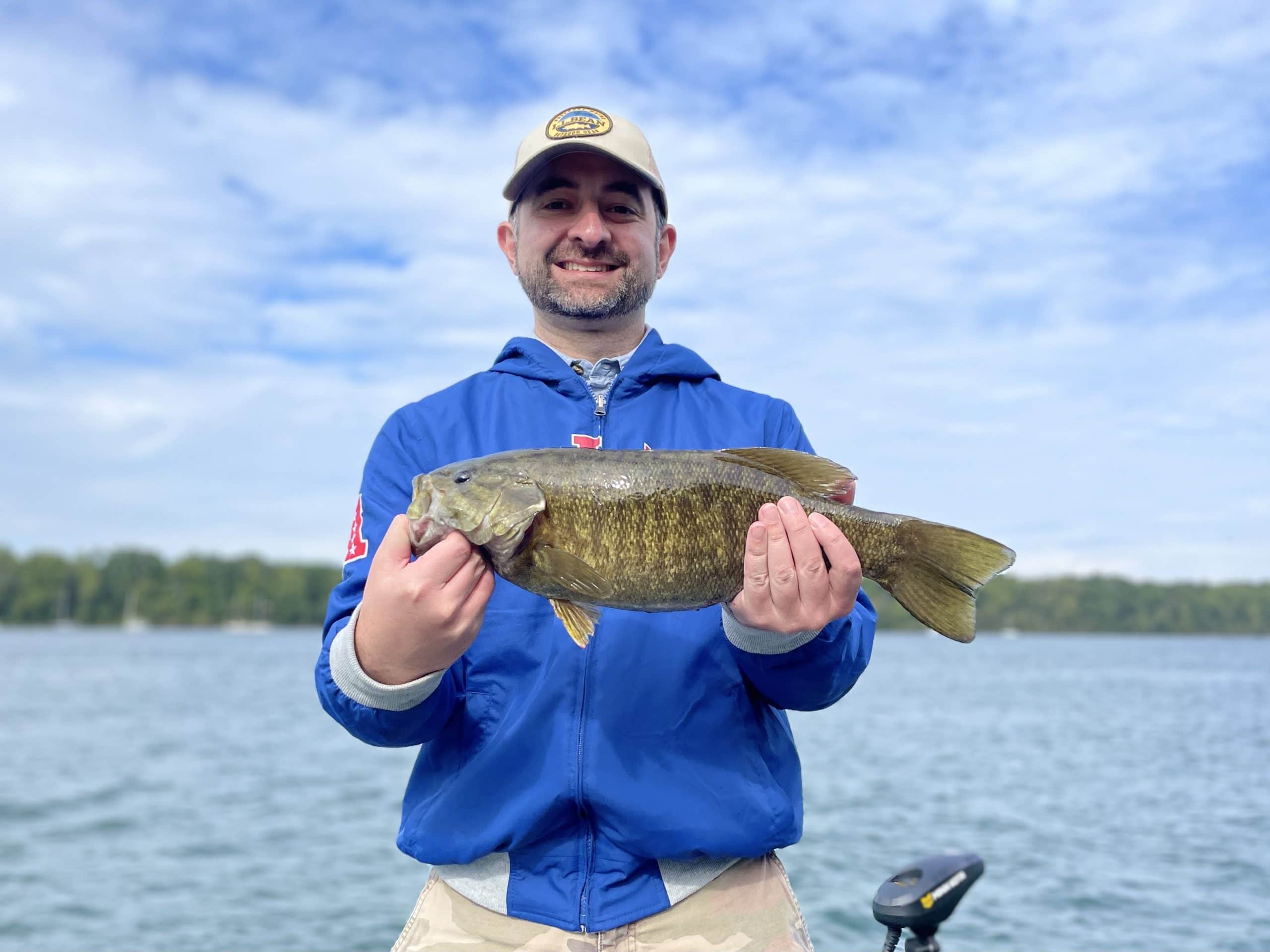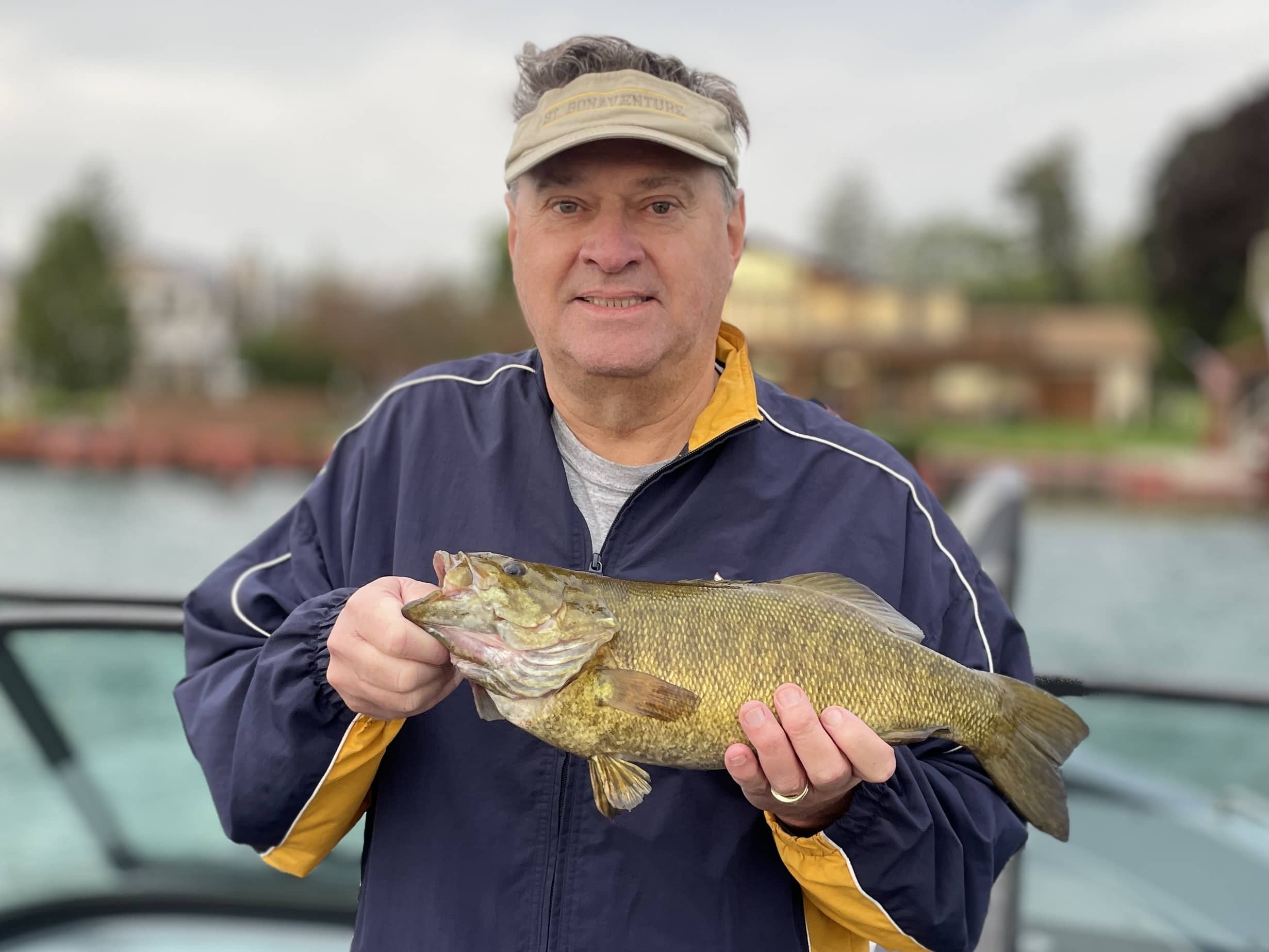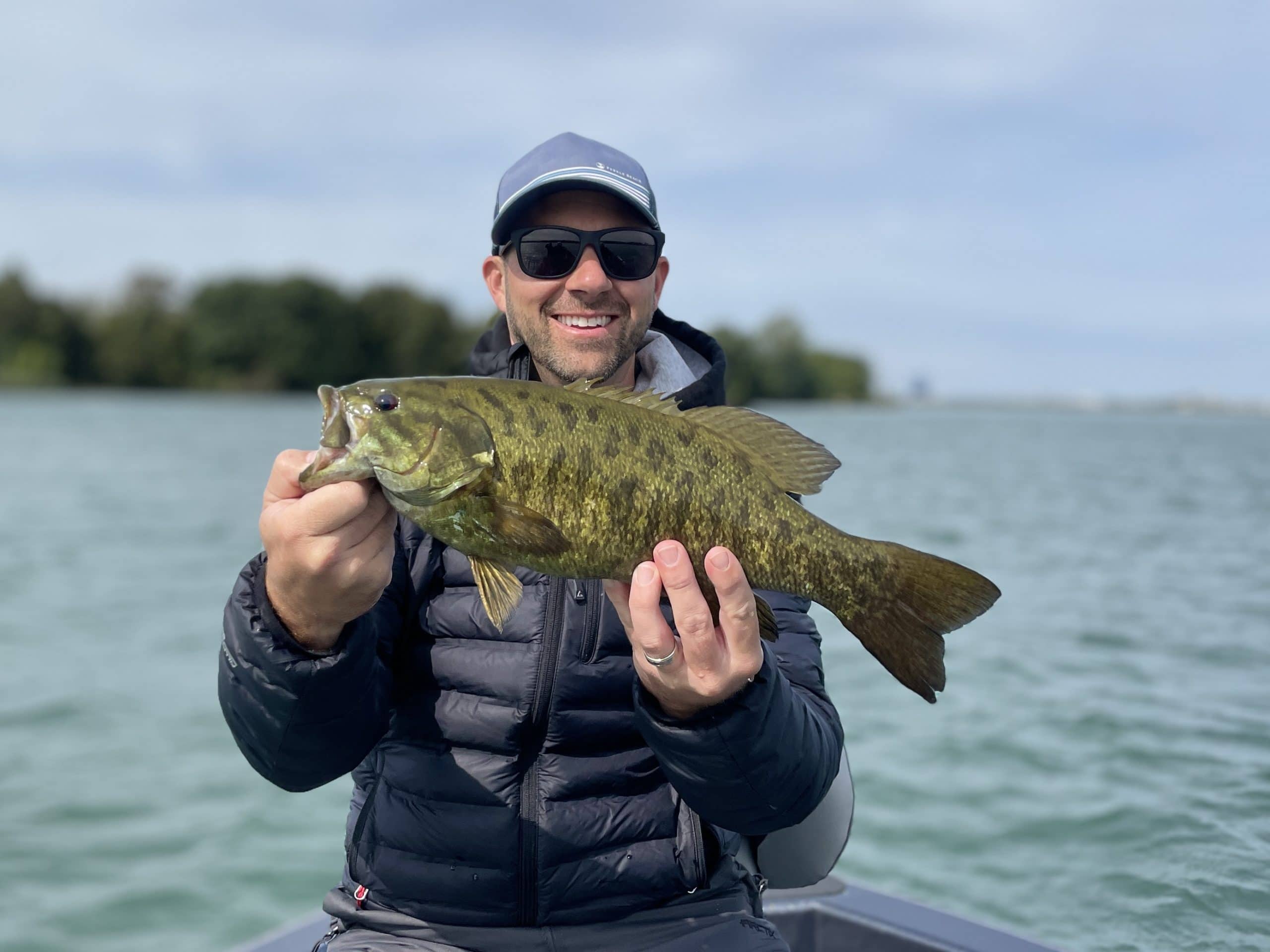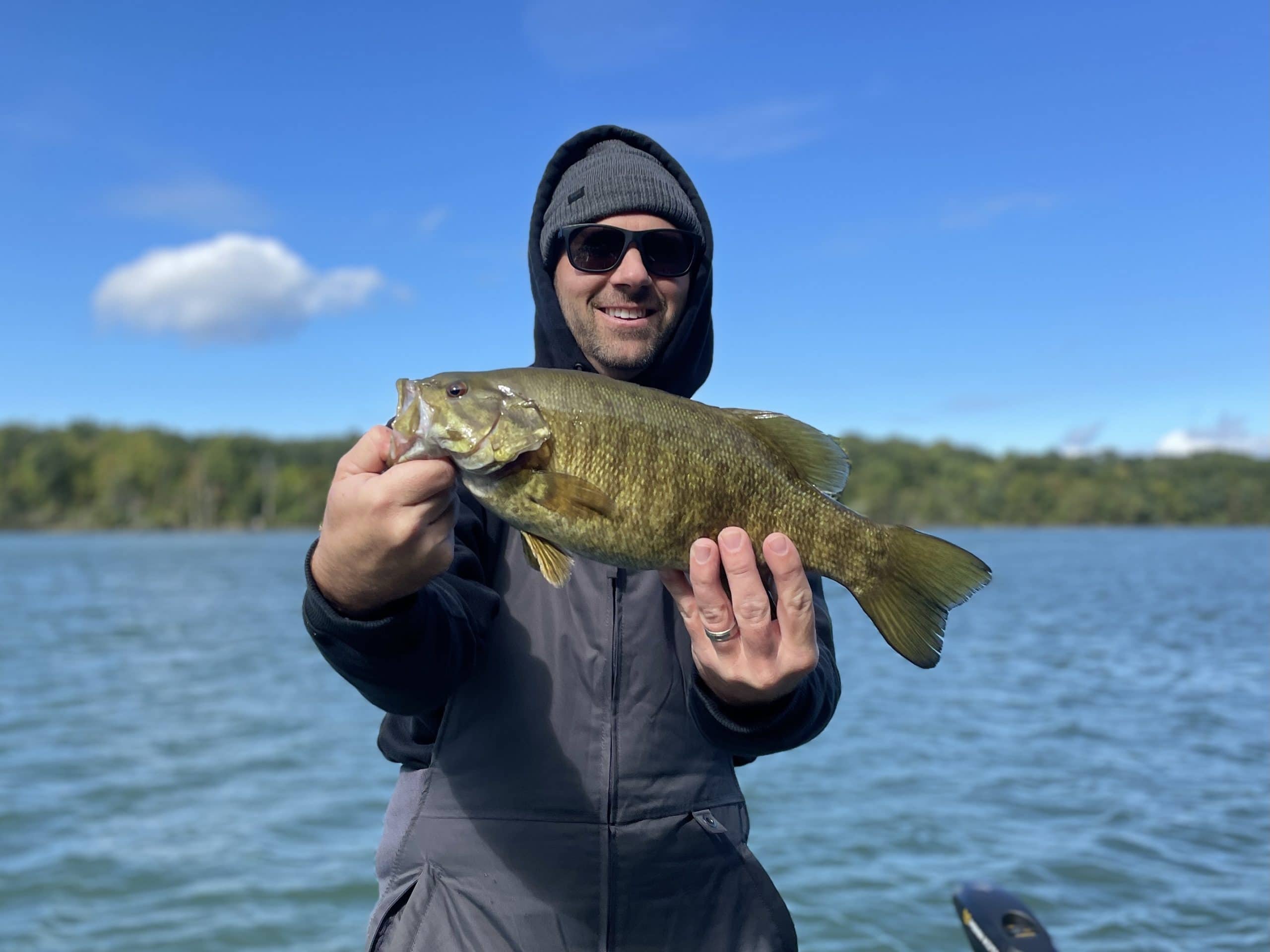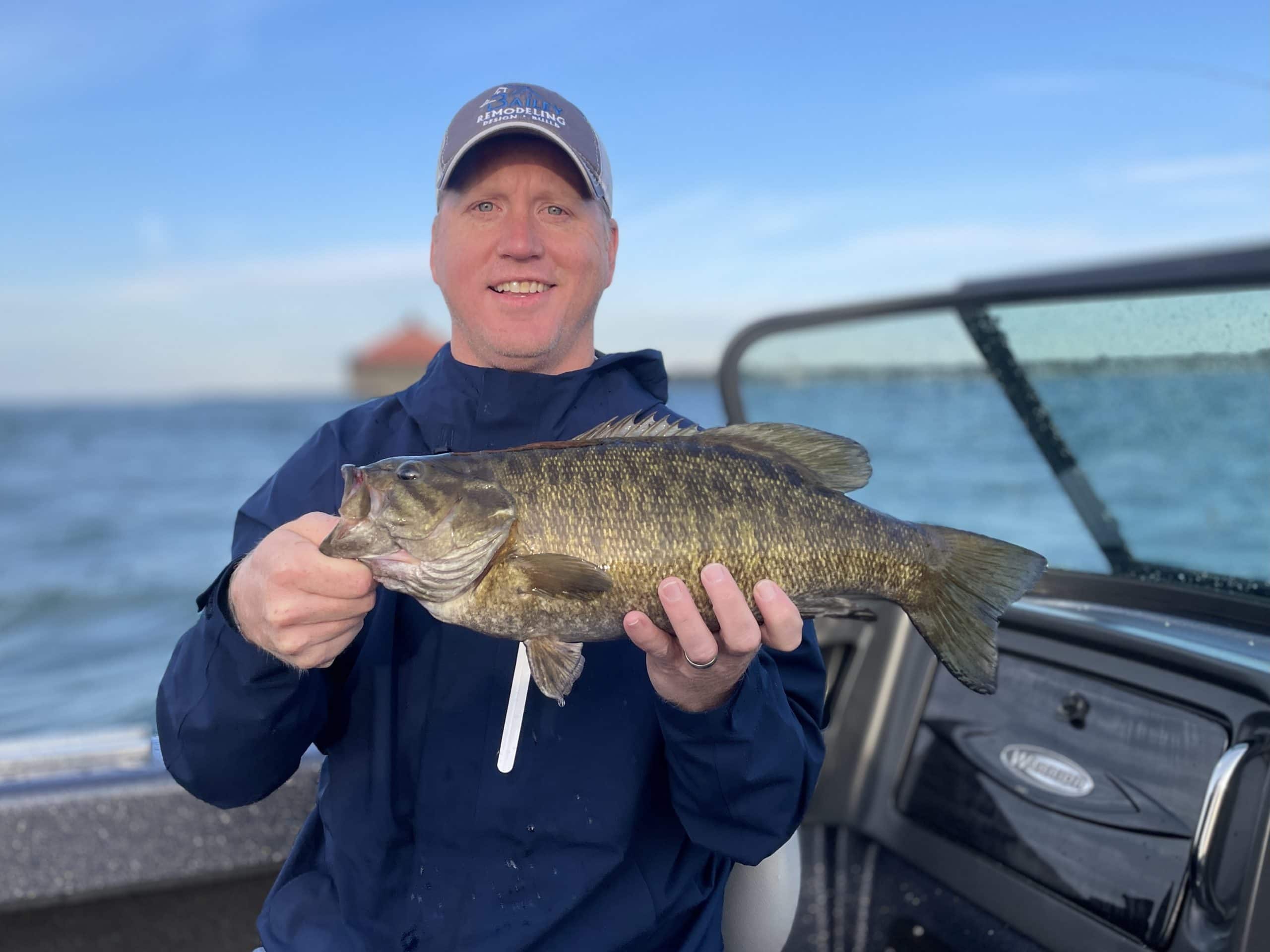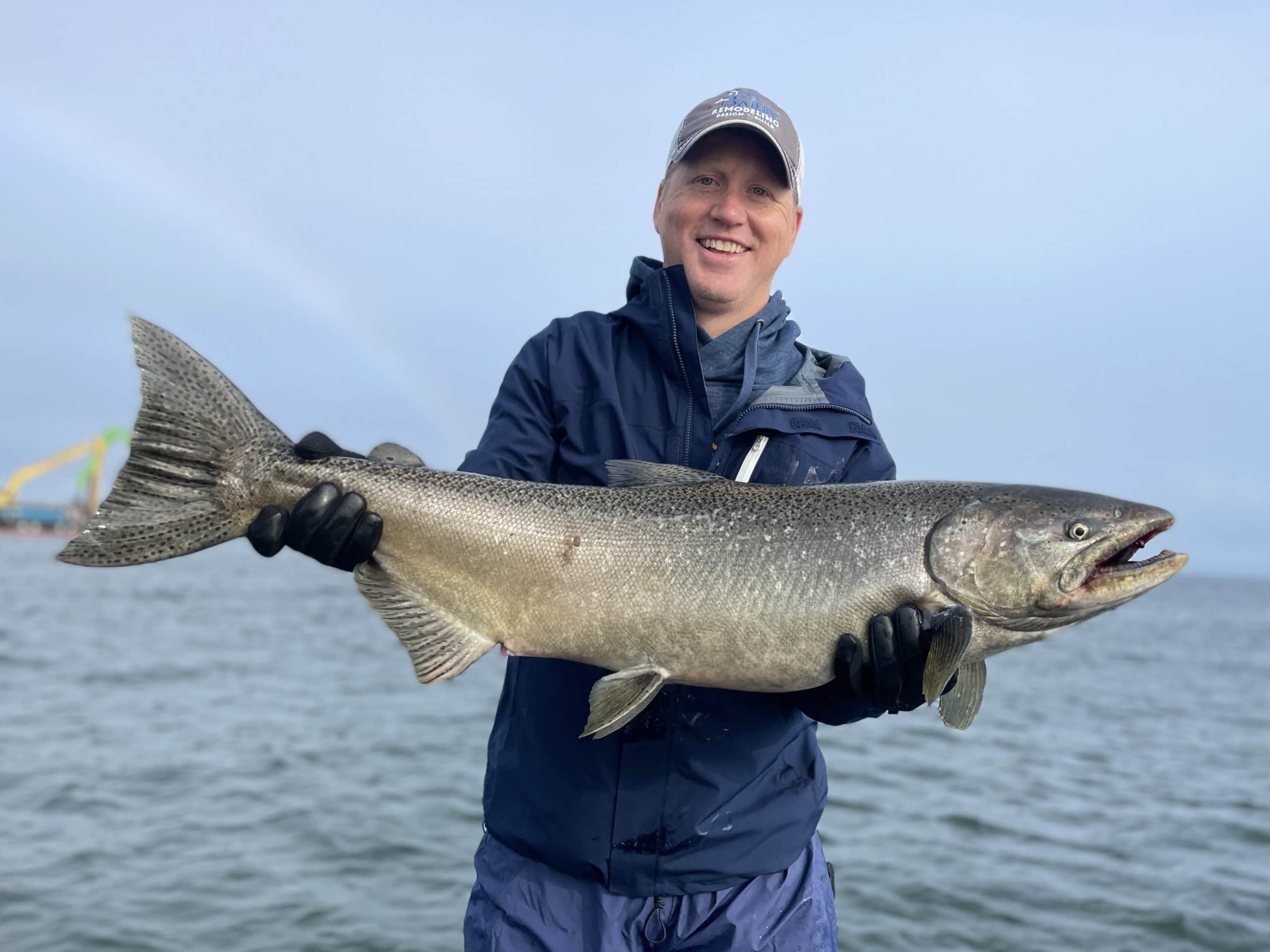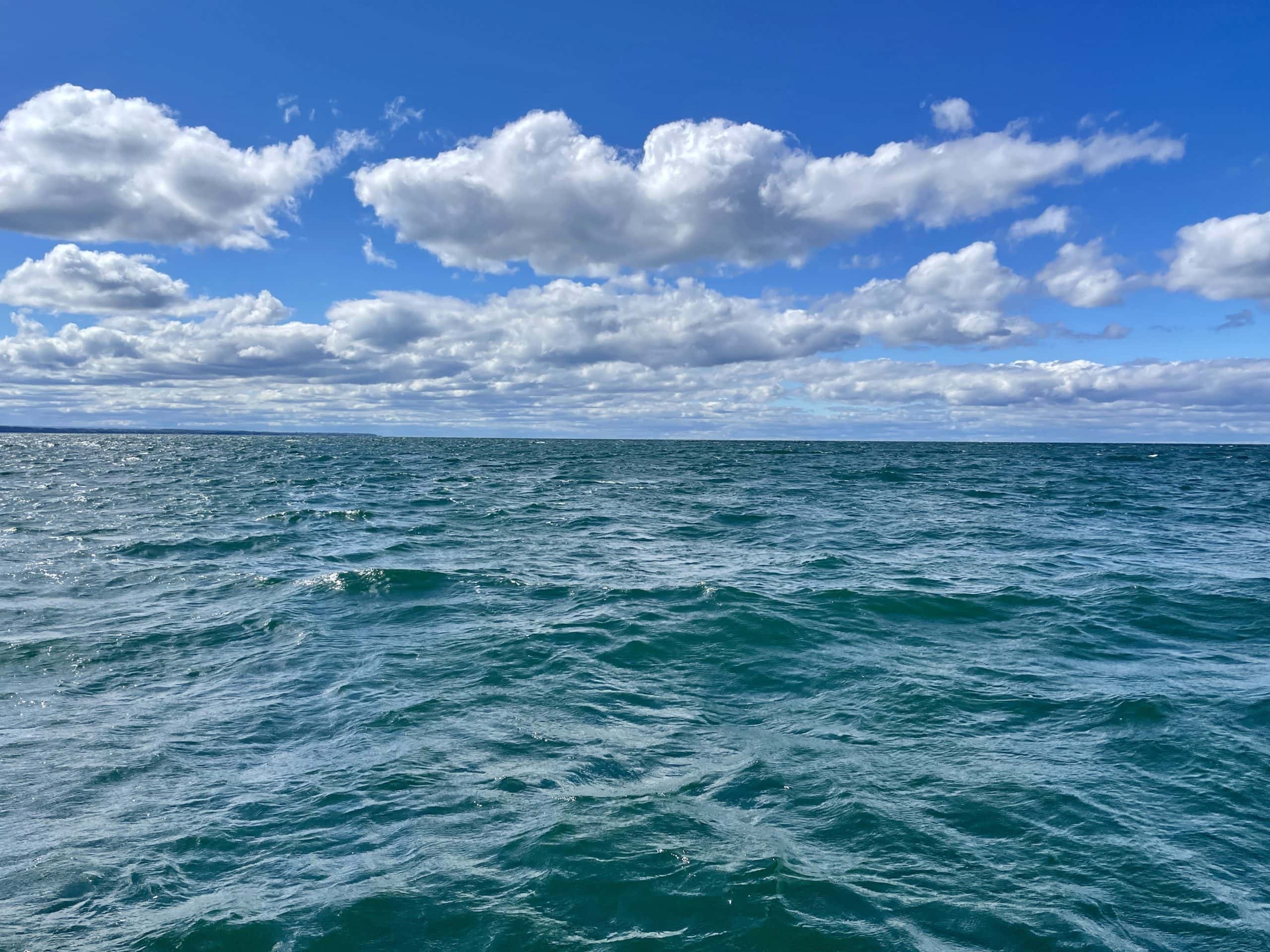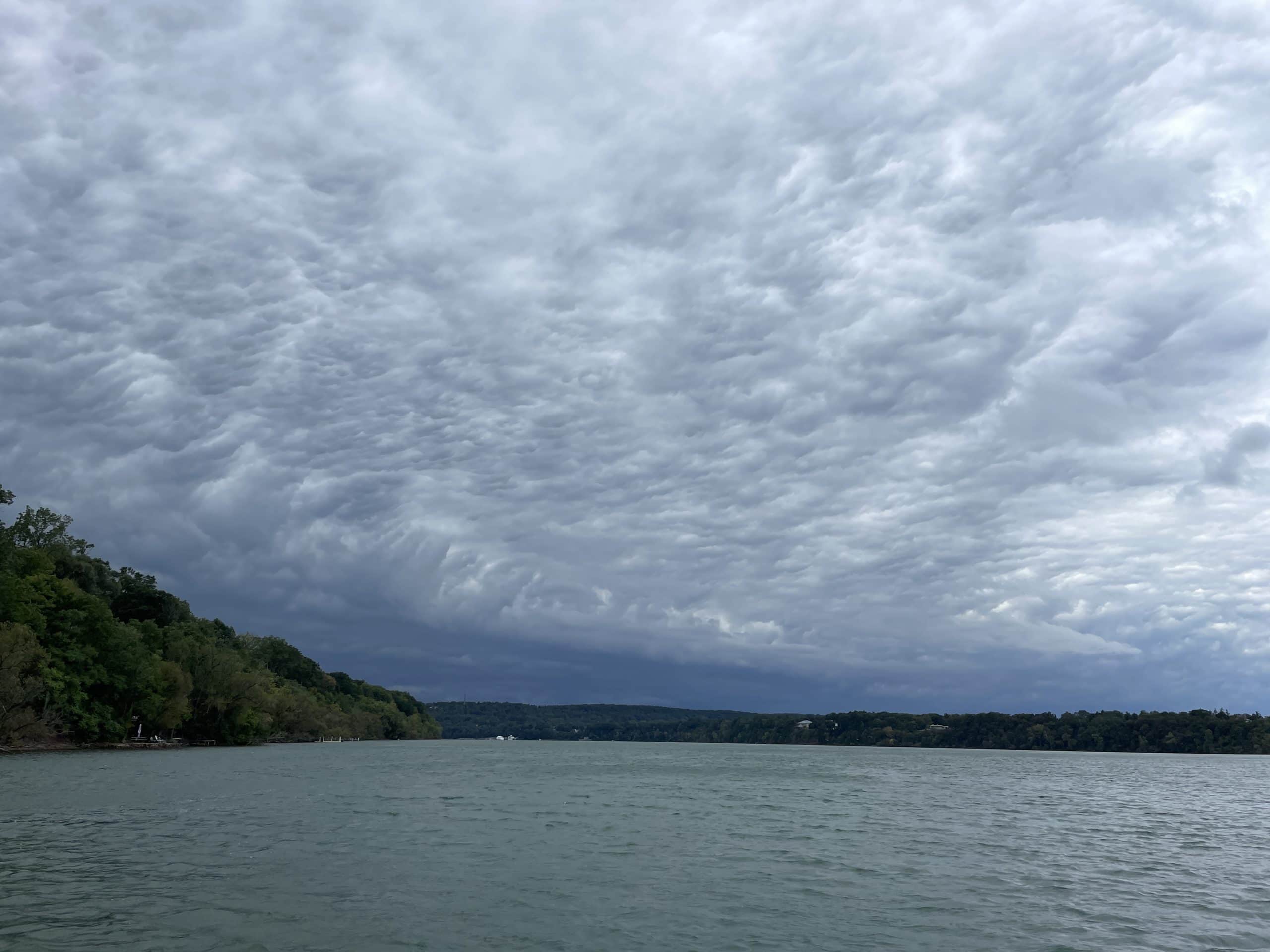 Looking Forward (27-Sep – 2-Oct )
I've got one more trip on the docket starting tomorrow and going through late this upcoming week. I've been looking forward to this one for awhile. Keep an eye out for the trip report.
When I return – it's game on. Fall is here my friends – let the frenzy begin! I'm looking forward to seeing some of my annual regulars and showing off the insanity to some new clients.
Our fall calendar is filling up quickly. Here are a few pics from the end of September/early October 2020. If you're considering booking a trip this fall – contact us soon. Demand is VERY high but I'm sure we can find a date that'll work for you.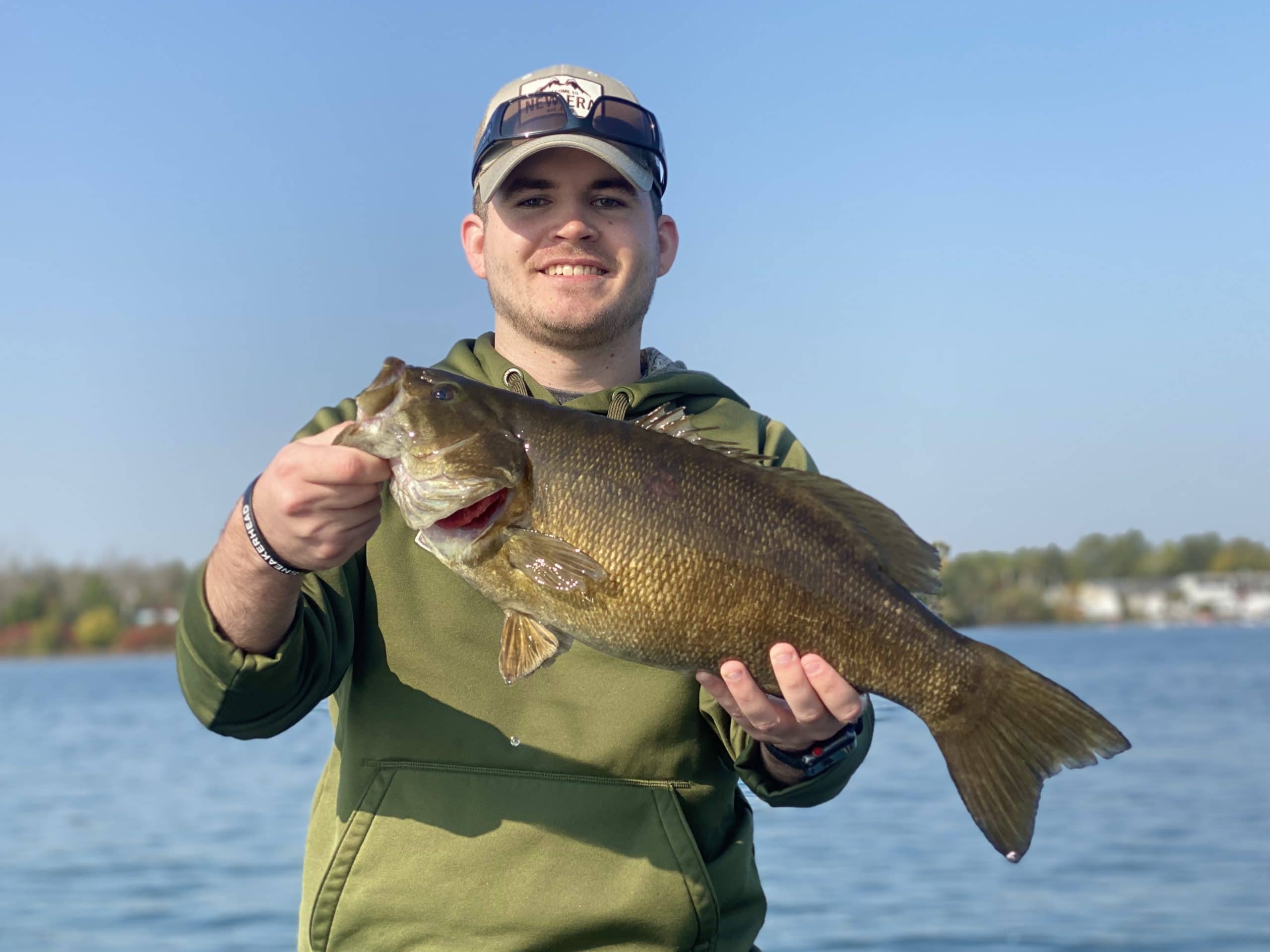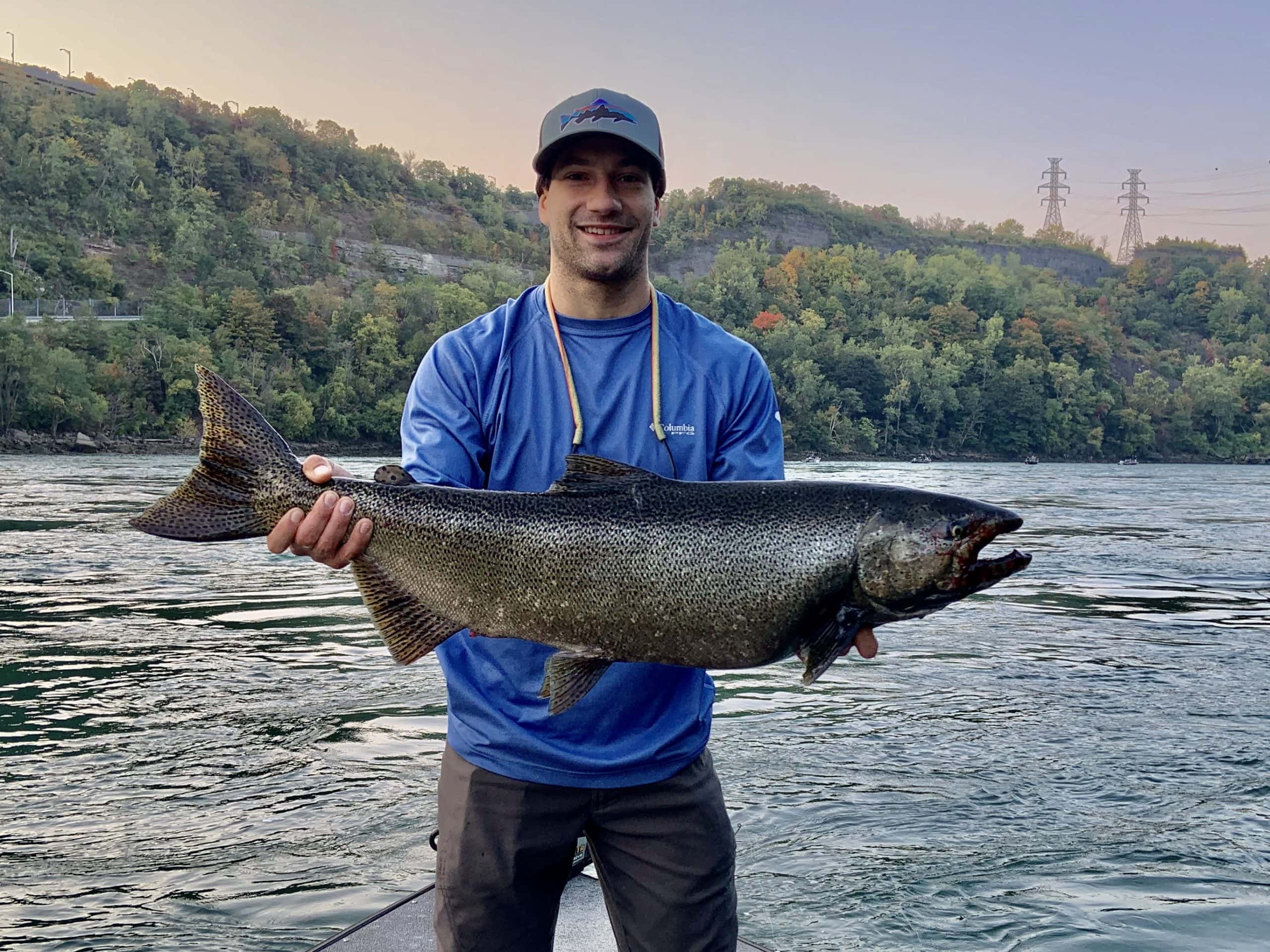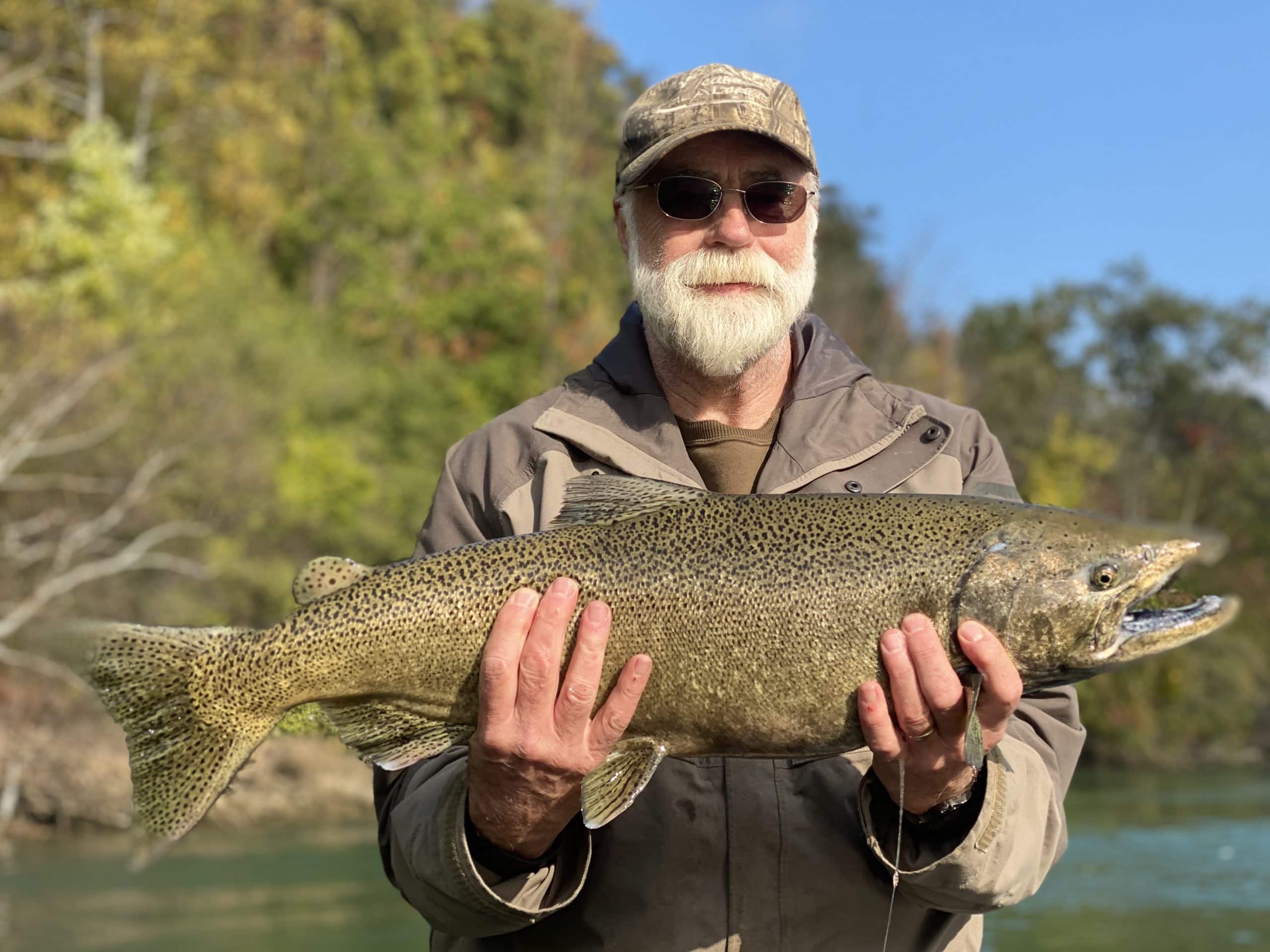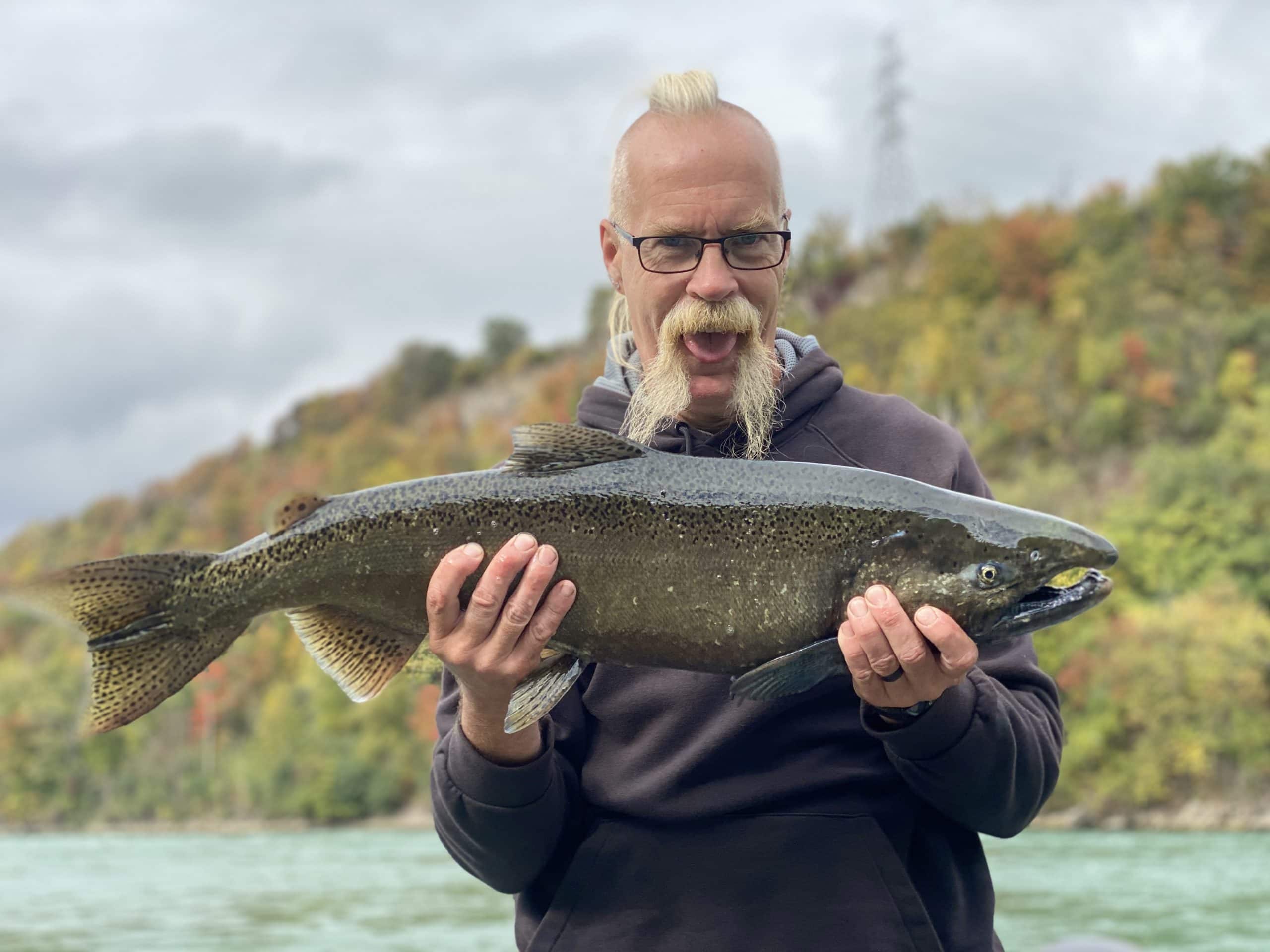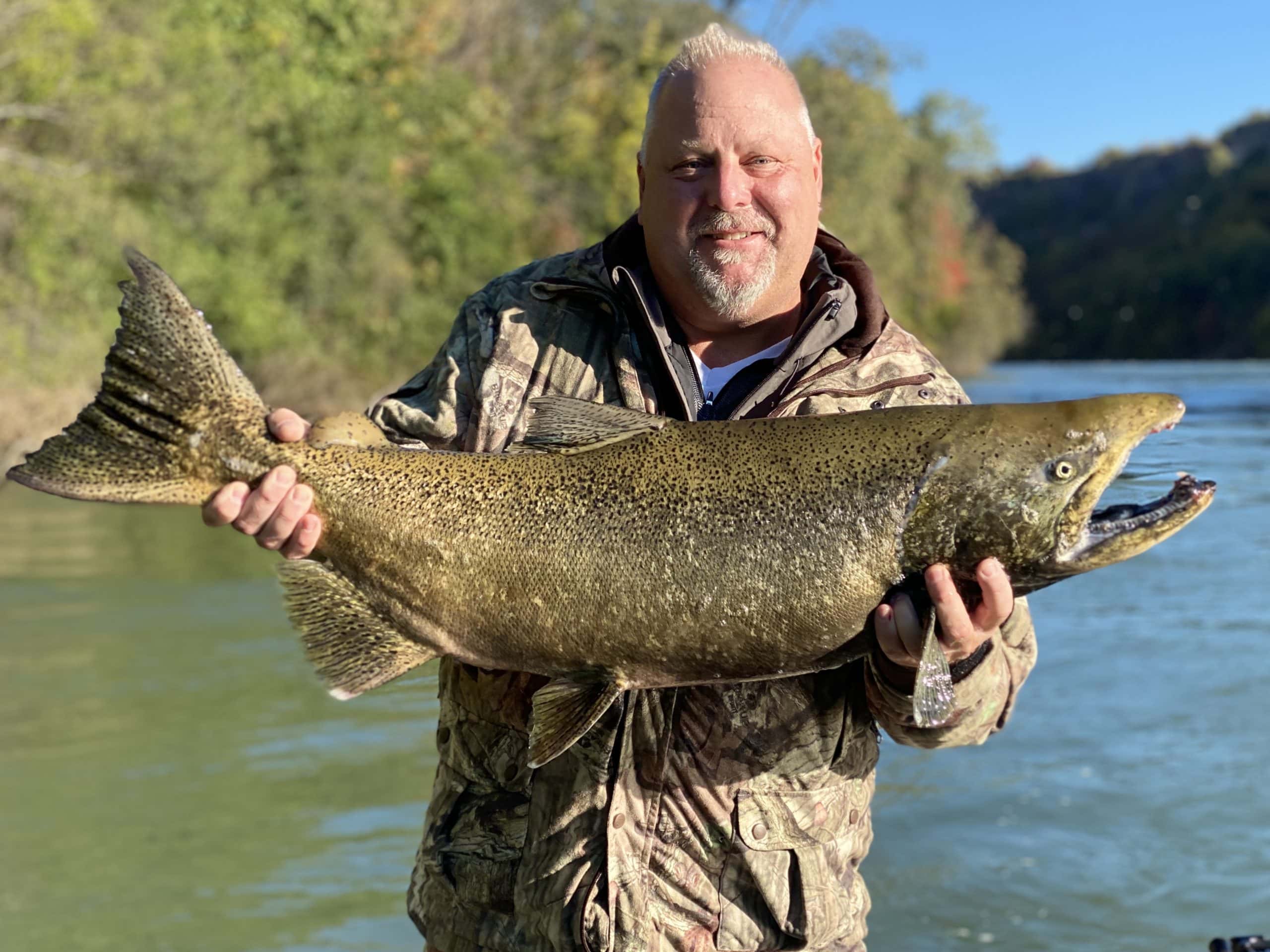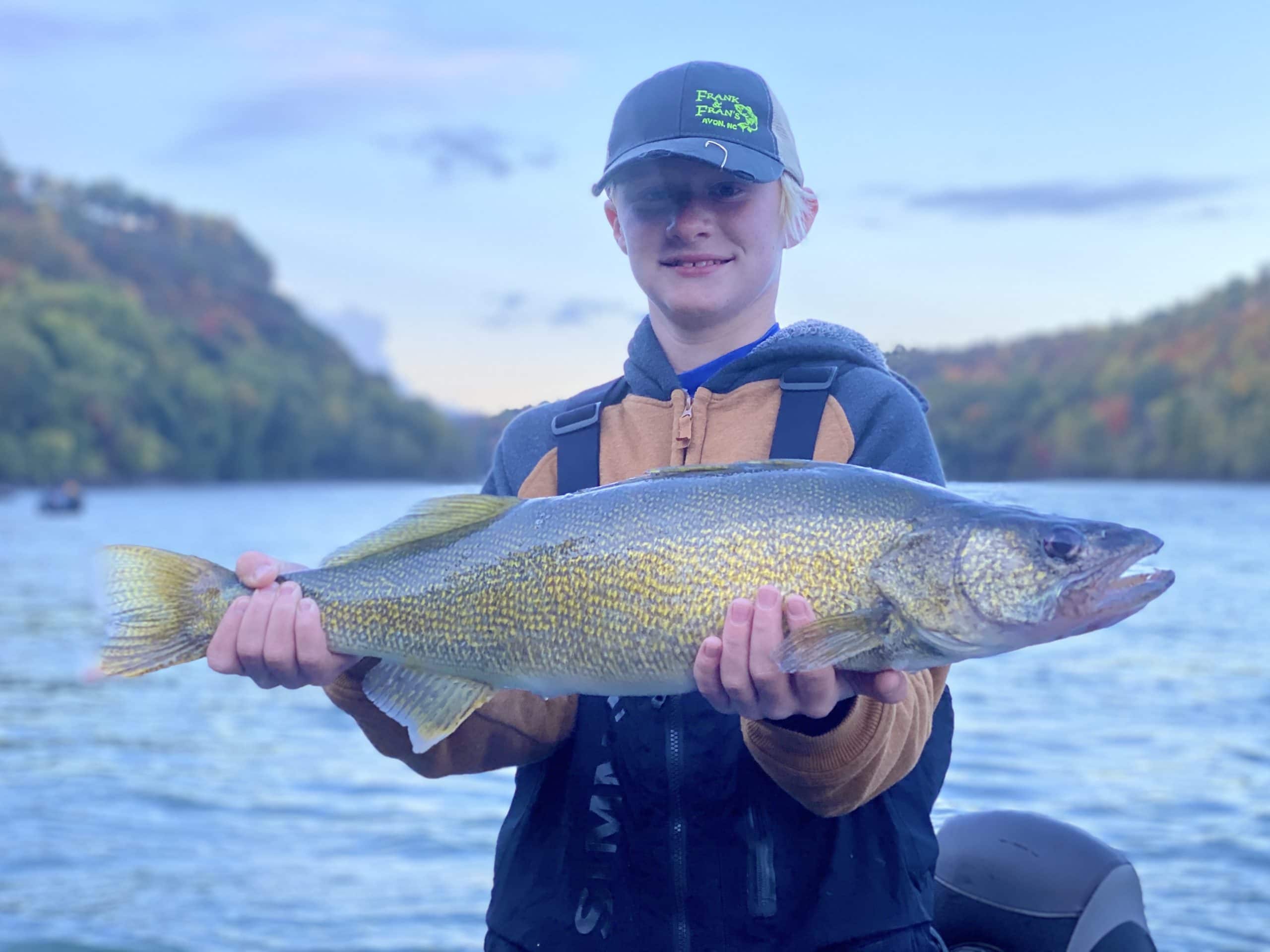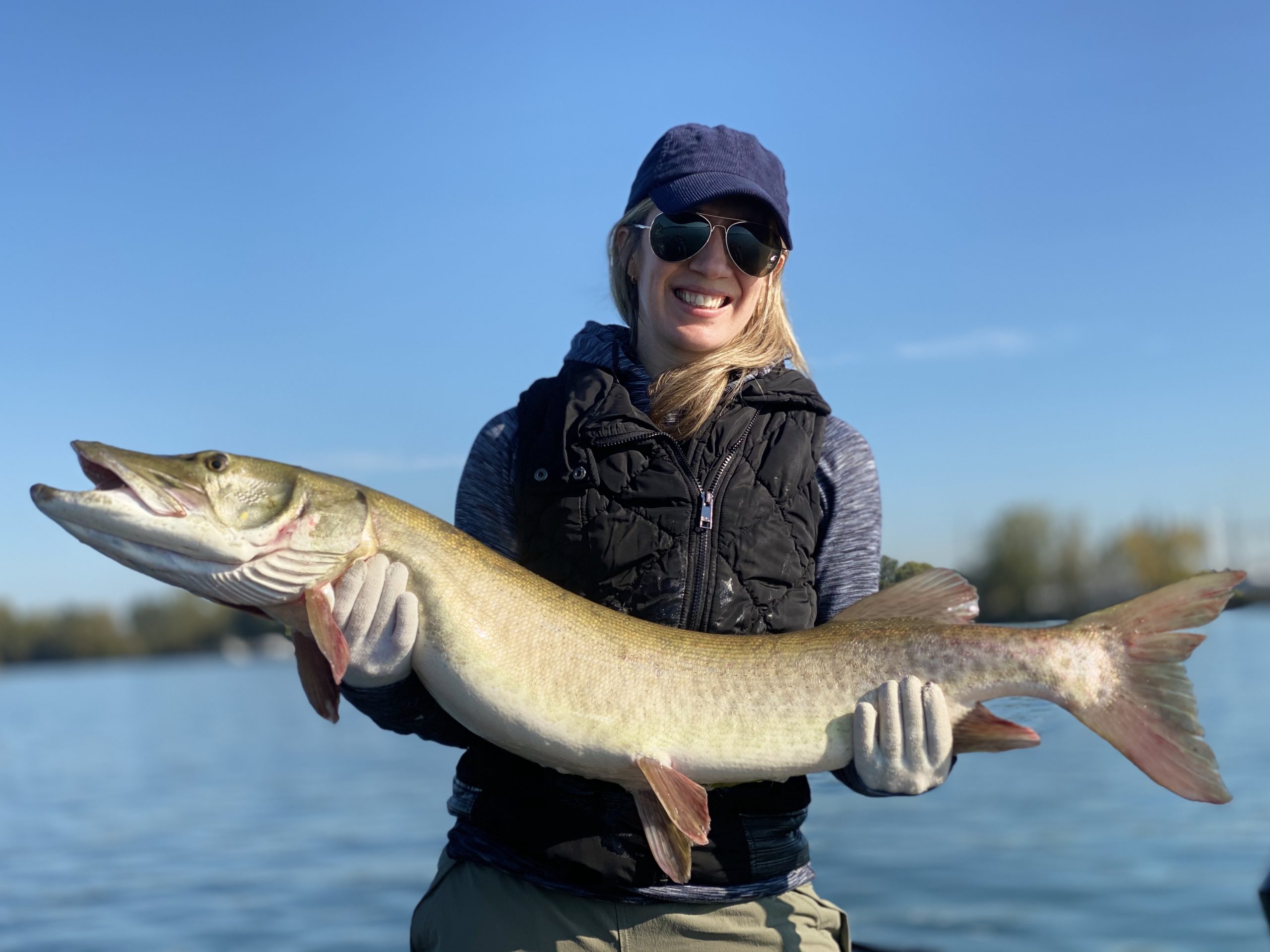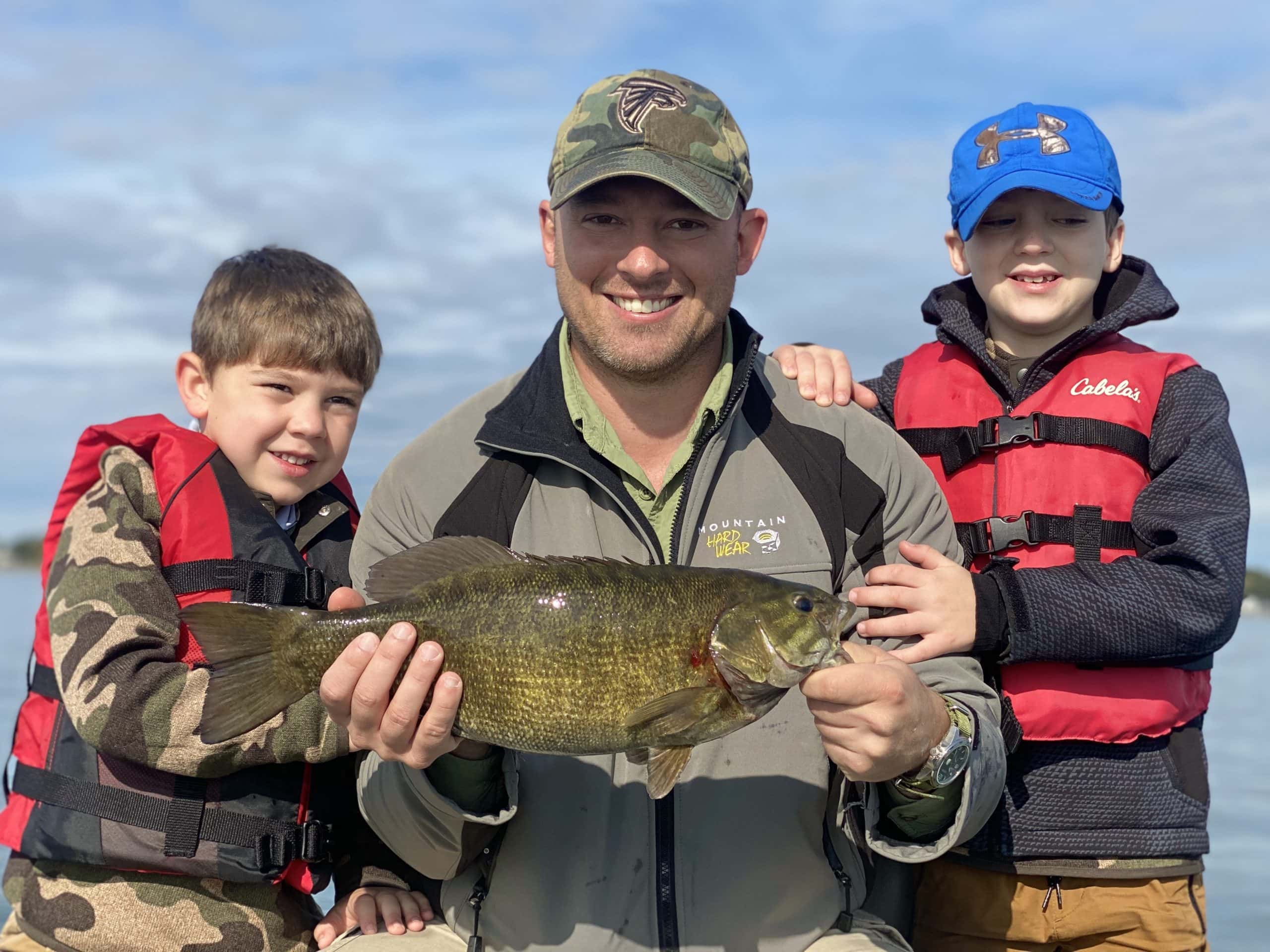 Stay healthy my friends – mentally and physically,
Ryan