Days on the Water: 5
Who we fished with: friends, clients
Where we fished: Upper Niagara, Lake Erie, Lower Niagara
What we were Targeting: Smallmouth Bass, Freshwater Drum, King Salmon, Walleye
Tactics: ned rigs, crawfish, blade baits, crank baits, skein
Commentary
This Past Week
Great week! Temperatures dropped (yes!!!) and the leaves really started changing.  Mother Nature got a little hostile mid-week with huge wind and a ton of rain – we desperately needed it. The rain we received last week finally gave the creeks the water needed to take on a run of fish. I know the Lake Ontario tributaries got a run of salmon and I'm sure the Lake Erie tributaries got a run of fresh steel. The Lower Niagara on the other hand, seems to have received a trickle of kings but they are certainly there.
On 4 out of the 5 days fished last week I executed a king/bass combo. This program involves spending the first couple hours of daylight putting in work casting crankbaits in Devils Hole for kings. At around 9:00AM I do a motivation check. The reason I choose this time is because that's when the water starts coming up in Devils Hole – see here for details. When the water comes up, the drift gets faster, and the cranks don't get as deep.
Every motivation check this week resulted in us leaving the hole after a couple hours to pursue bass. Still, those first 2 hours in the hole were never a waste of time – the effort up there always produced something.  The bass bite downstream (and in Lake Erie and the Upper Niagara) has been excellent. The numbers have been enough to keep everyone entertained and the size seems to be getting bigger every day.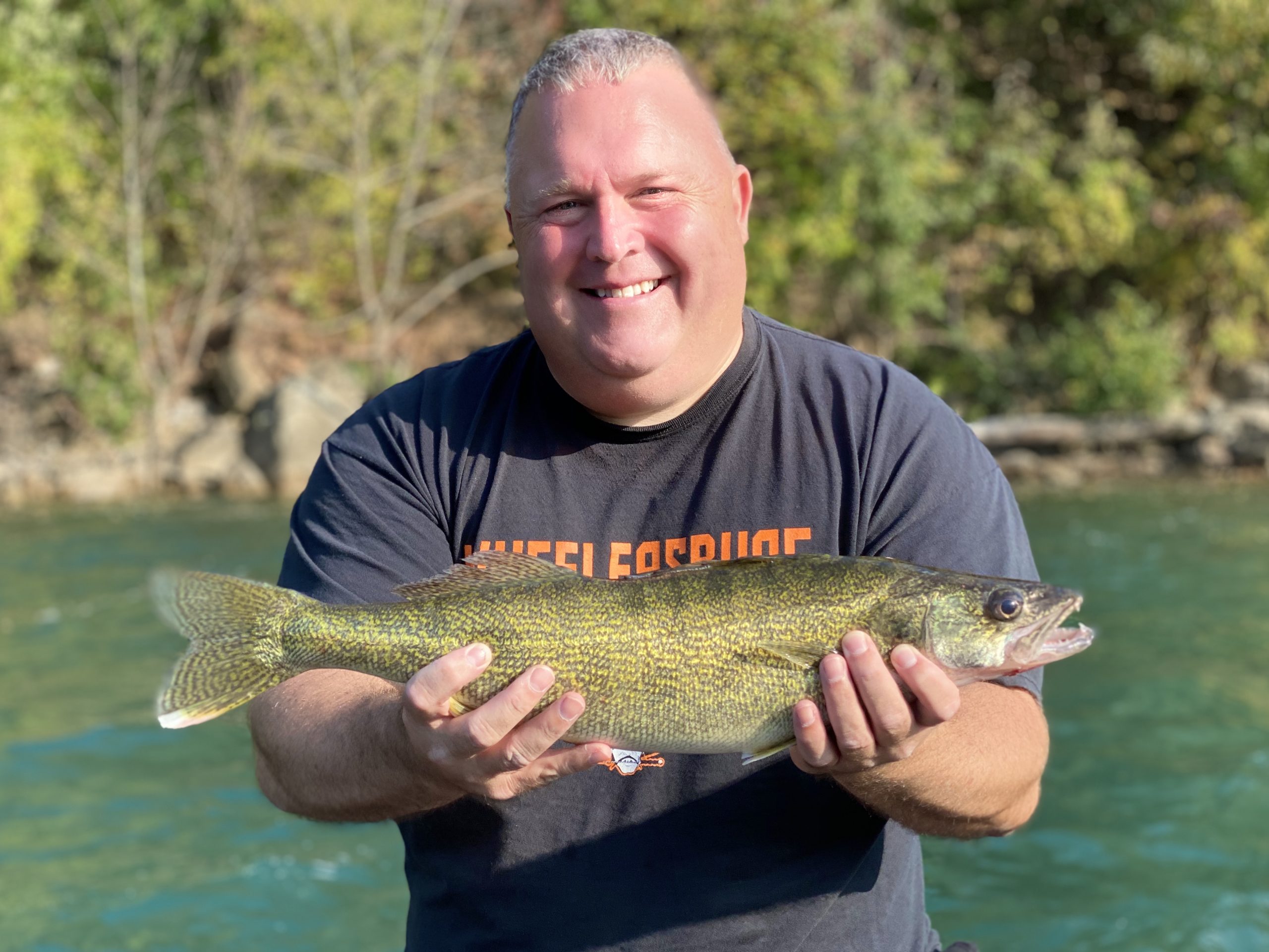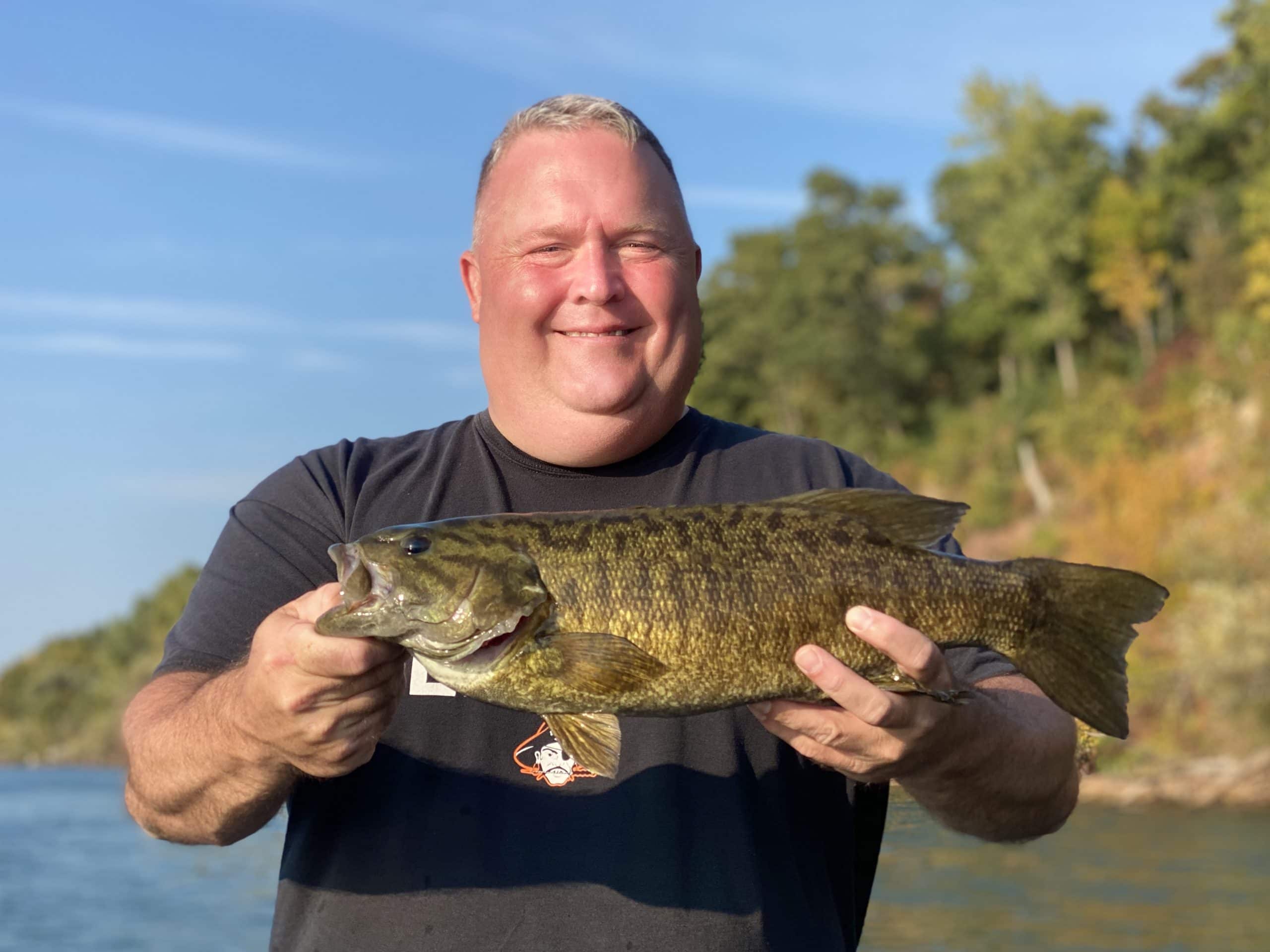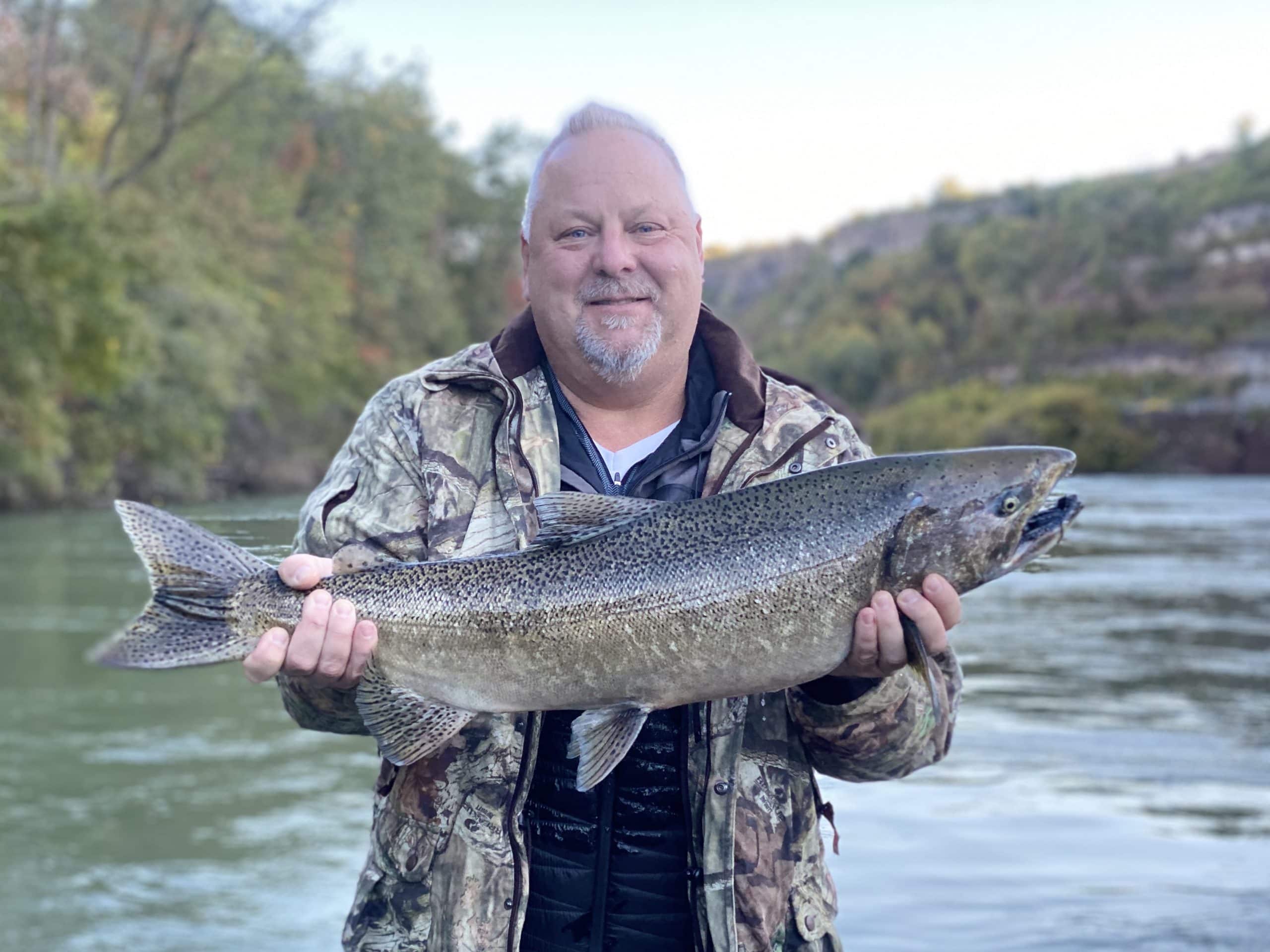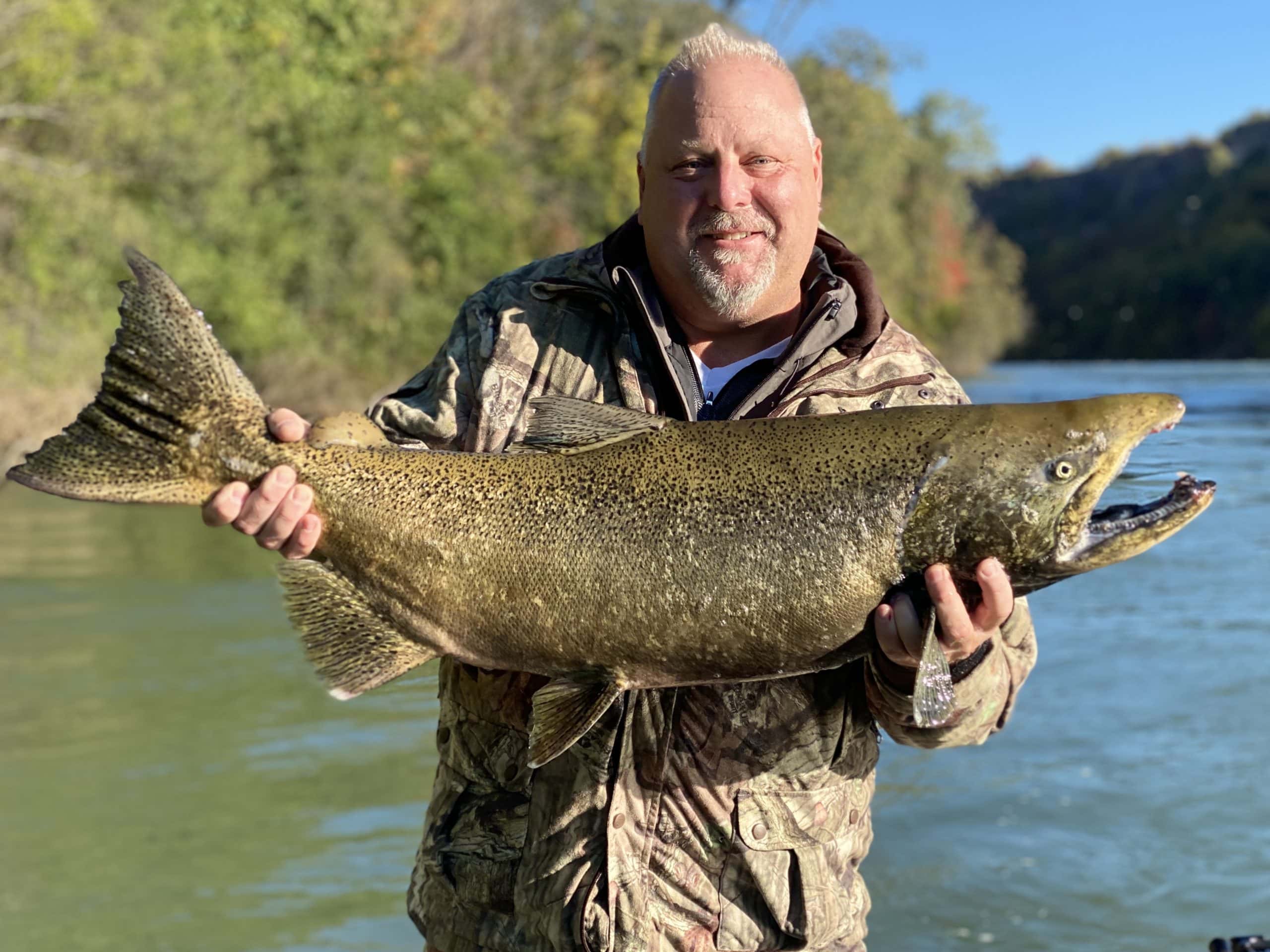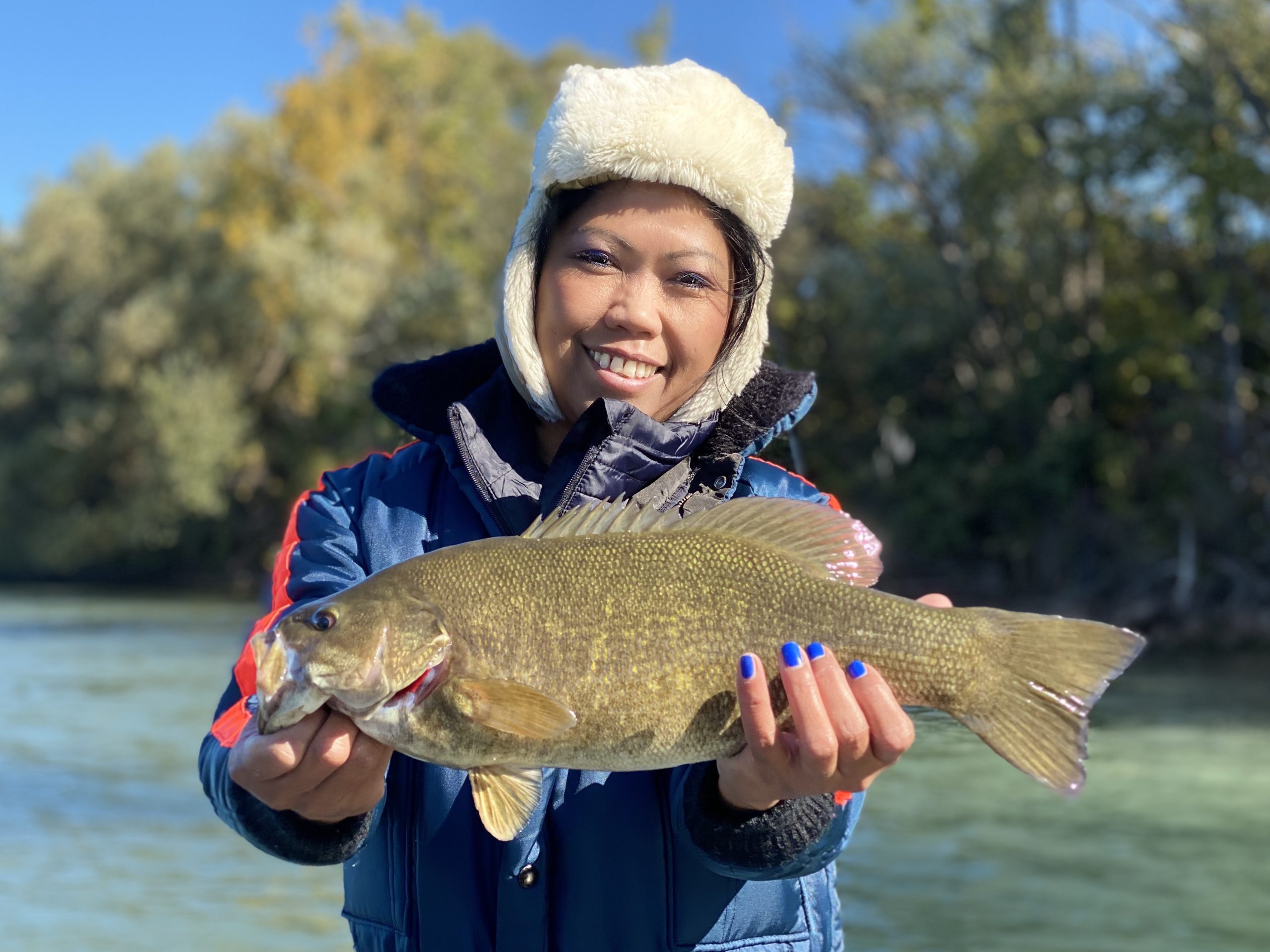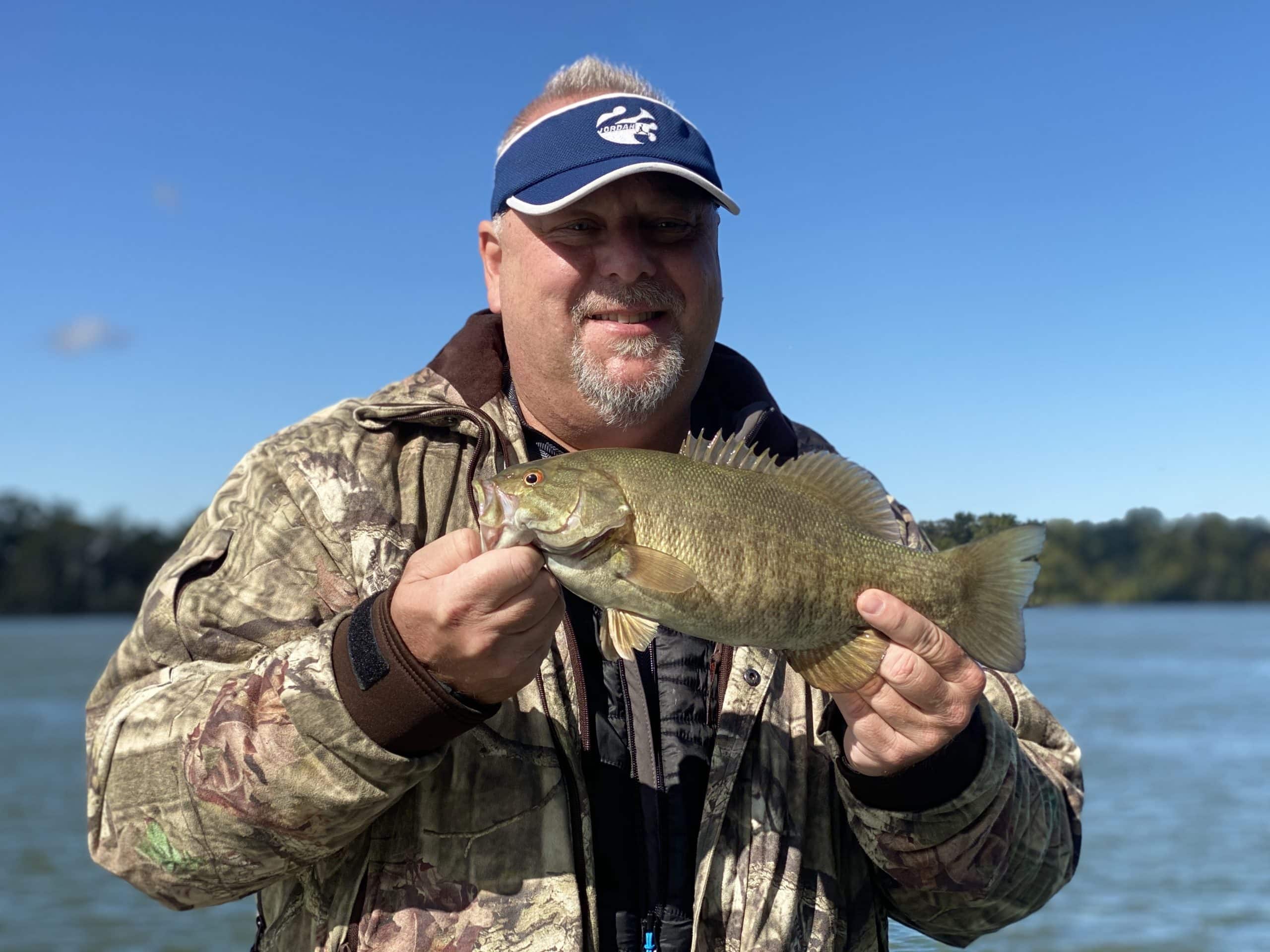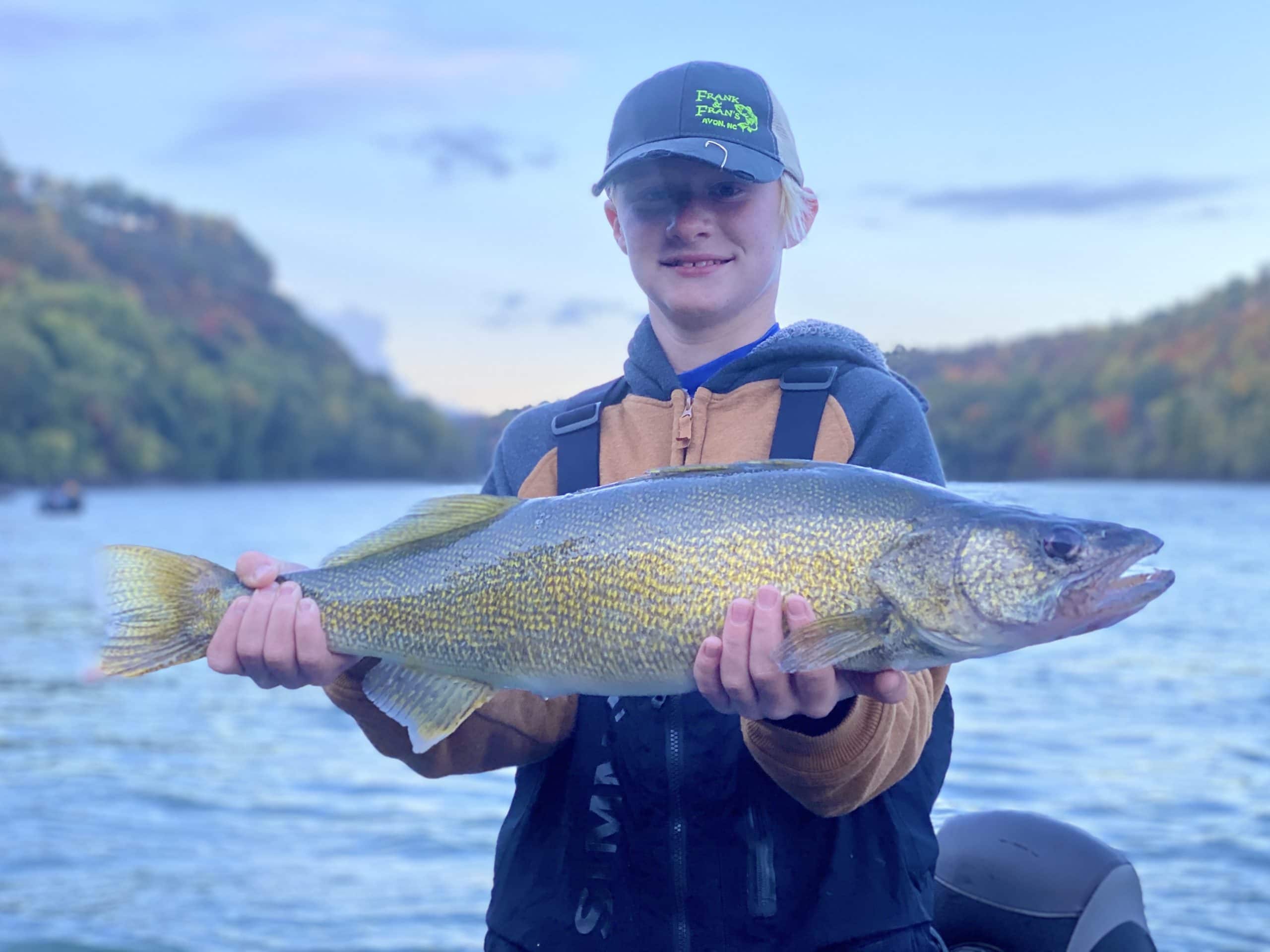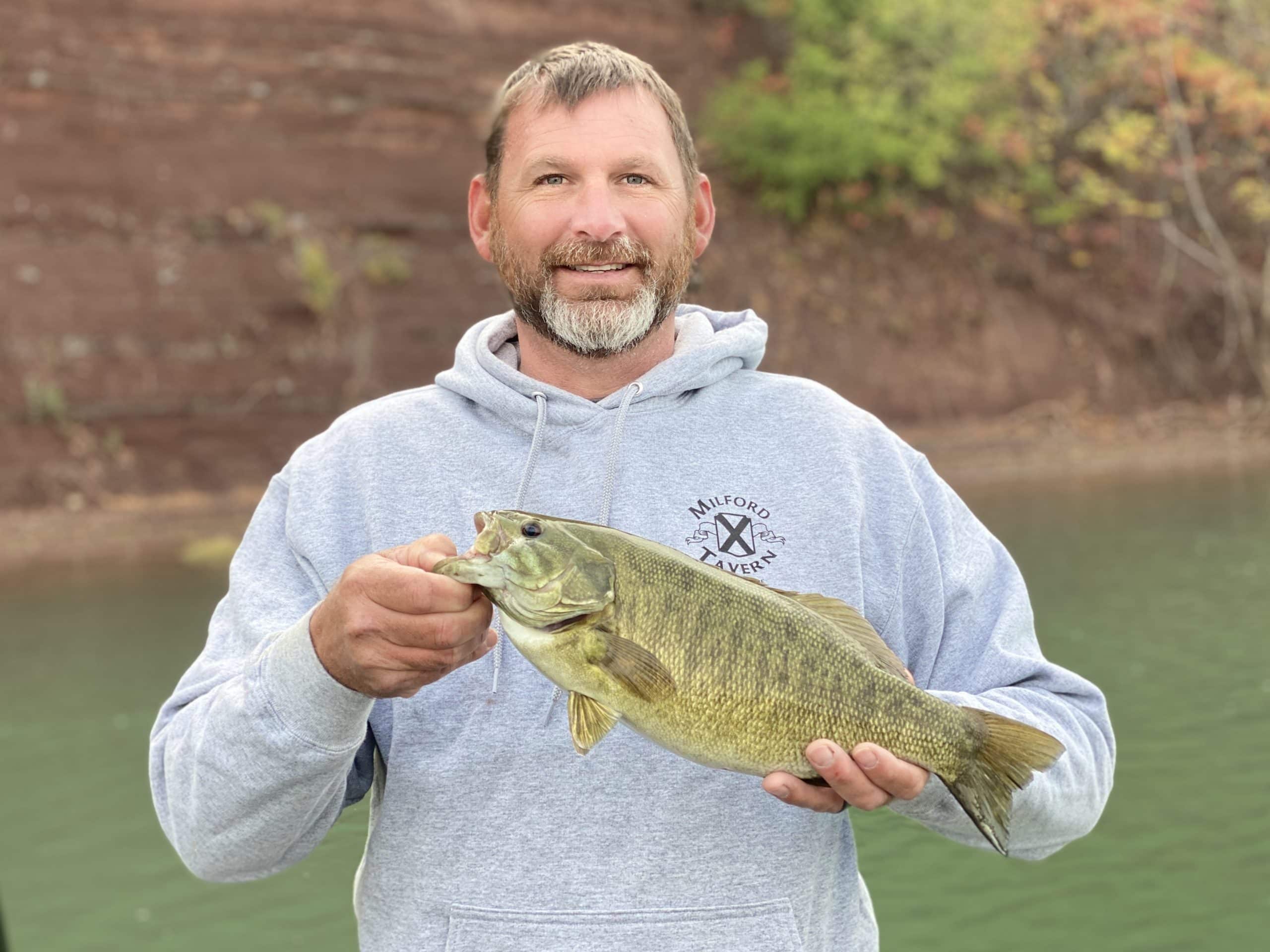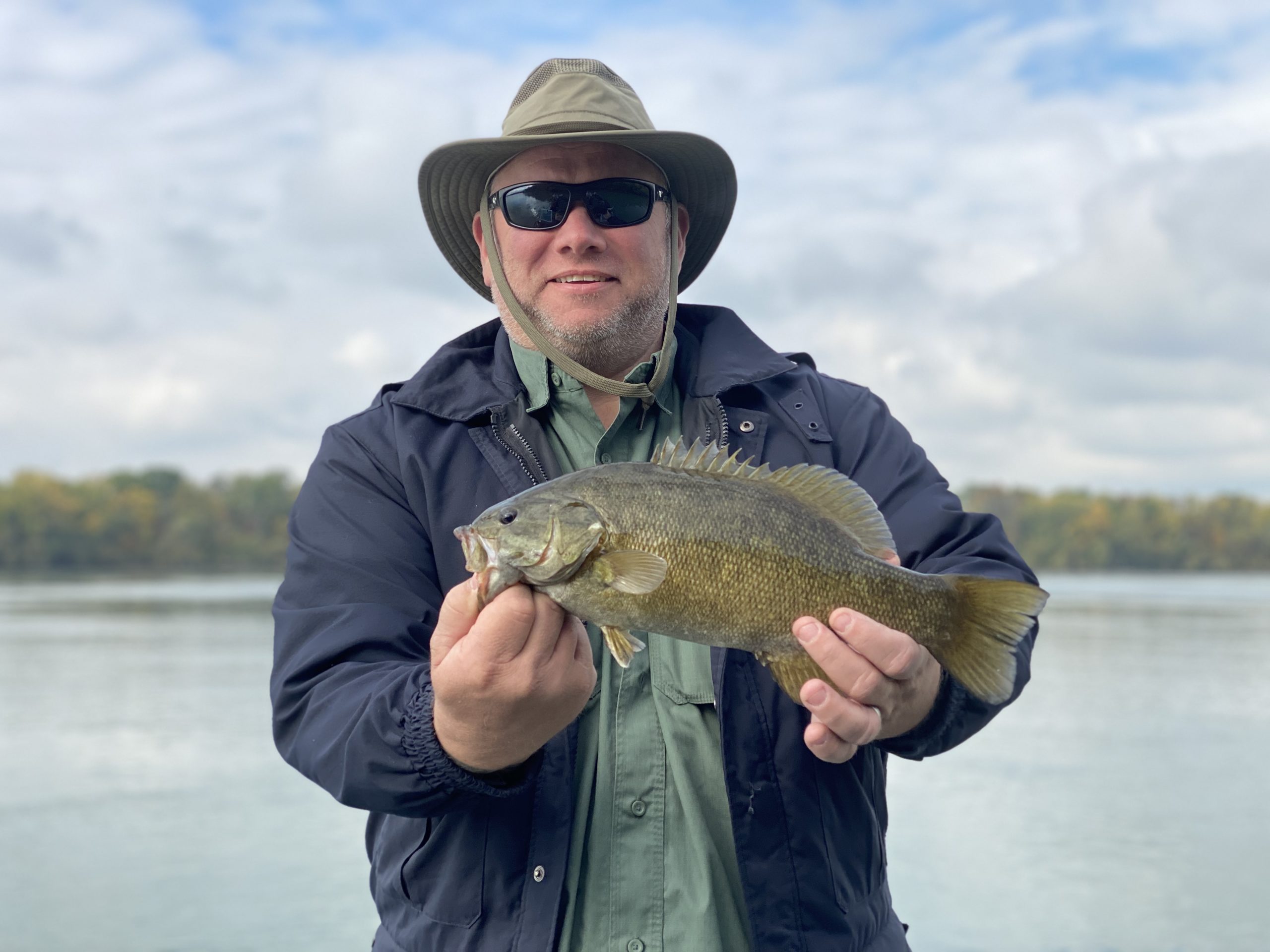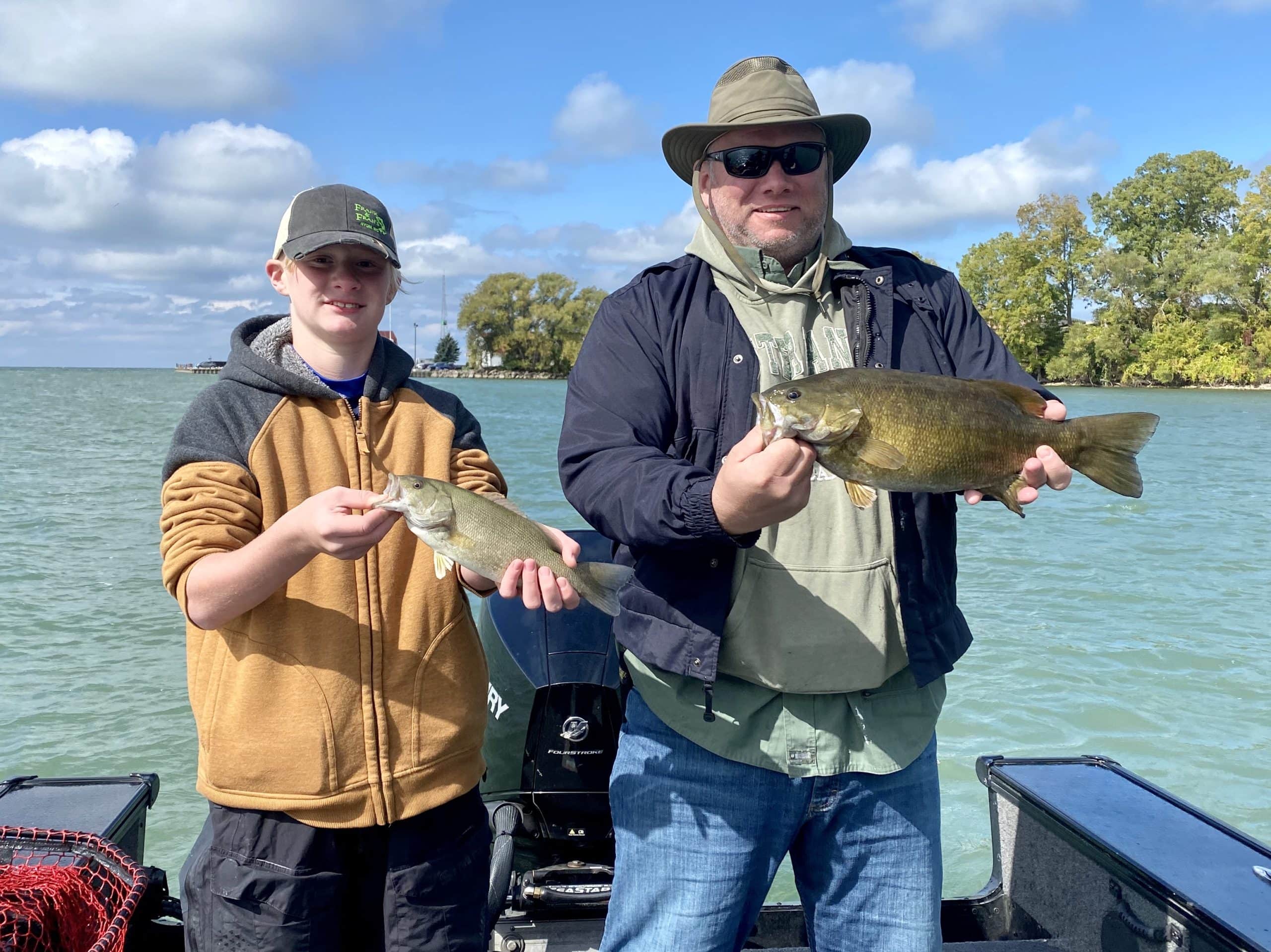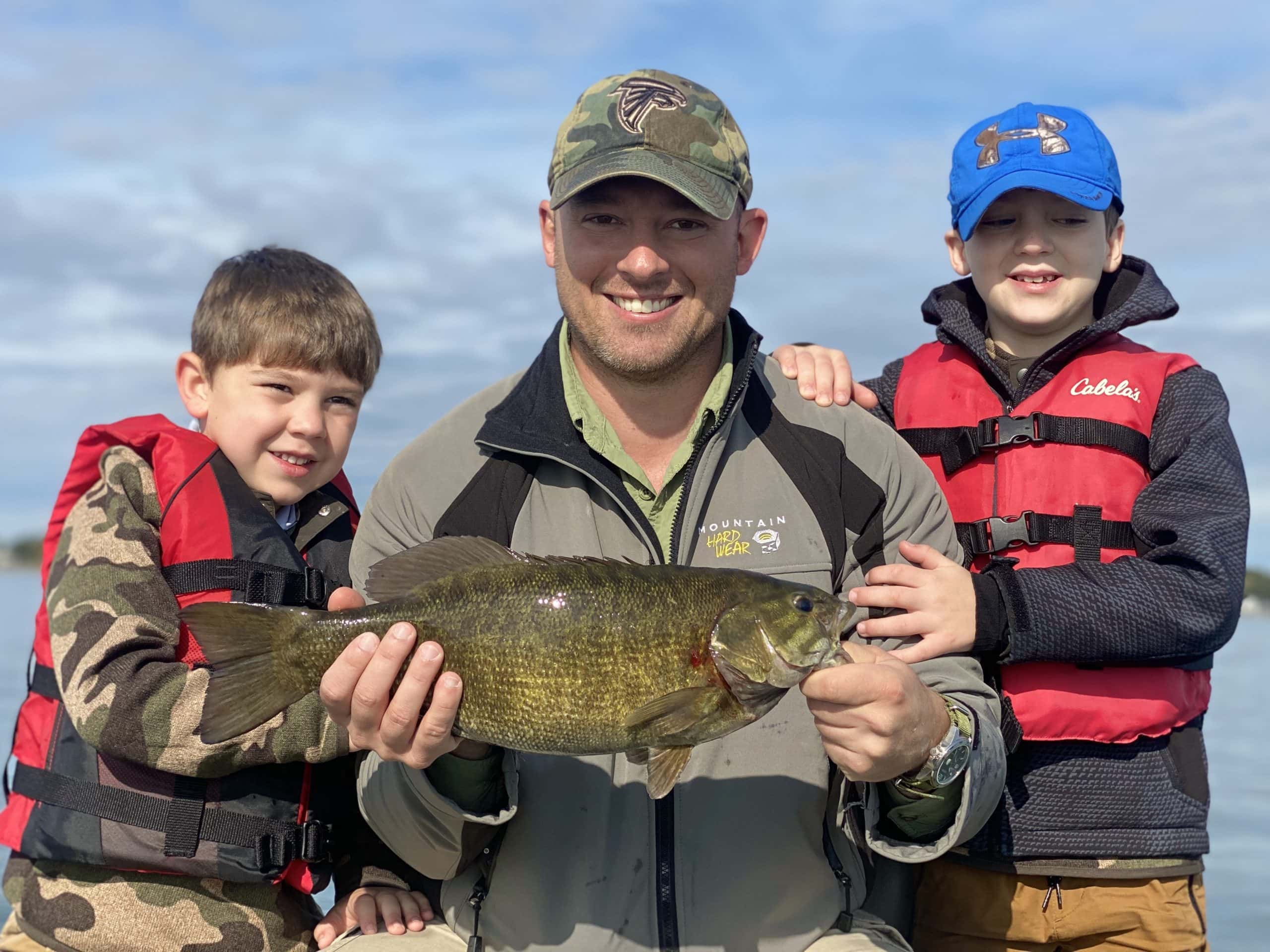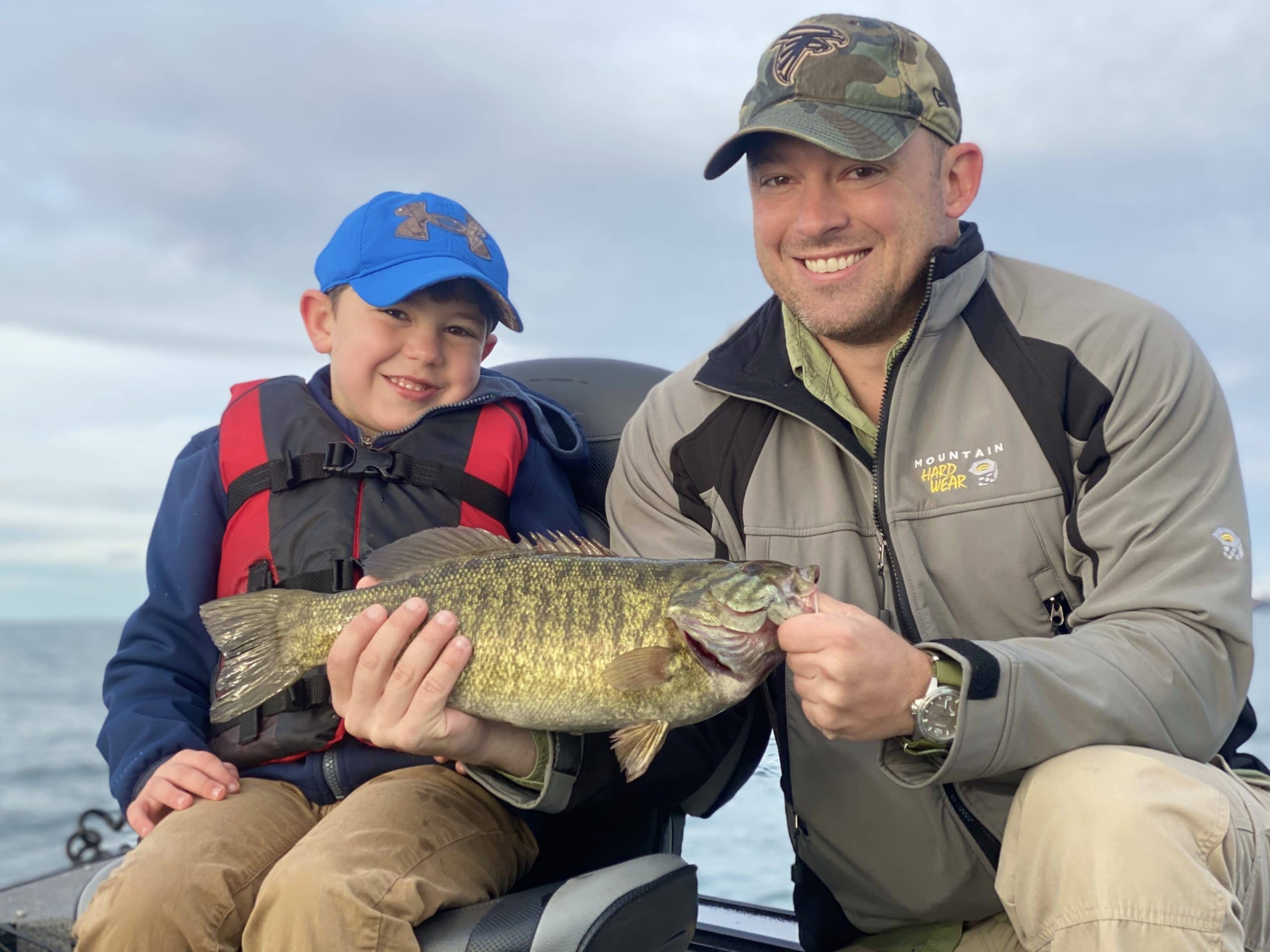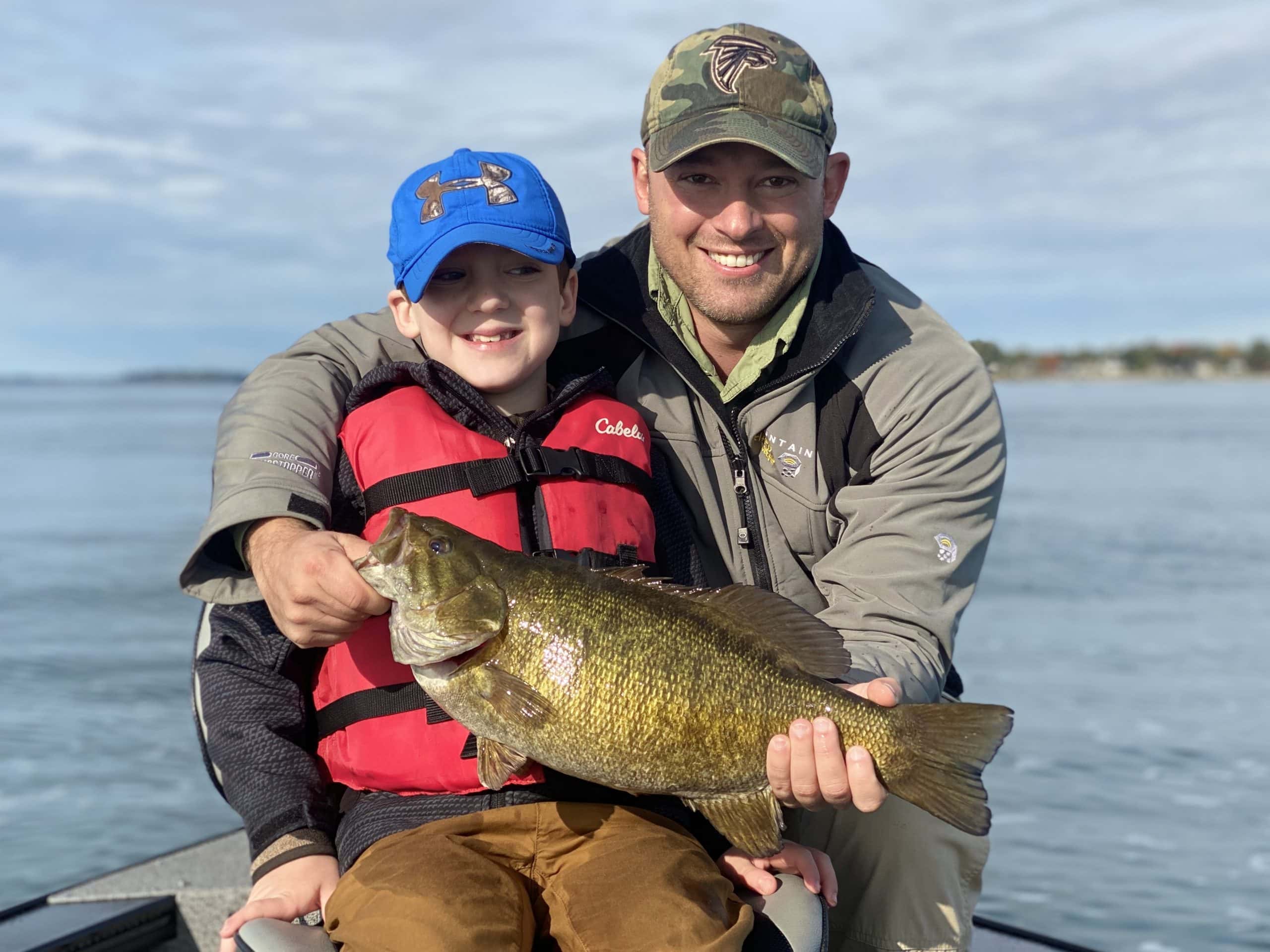 Next Week
I'm stoked for this upcoming week.  The weather looks great nearly every day and we'll be out taking advantage of it.  A couple of the groups on the docket will undoubtedly want to put in work in Devil's Hole/stay focused on kings the entire day.  Others will want to cover water and fish for bass.  I'm looking forward to all of it.
We're on the doorstep of one of the best angling windows of the year.  Although the kings are slow right now, lakers, steelhead, browns, and bass will all be thick in the river before long – the bass already are.  If you want to see this firsthand instead of reading about it – give us a call.
Get outside and enjoy the weather, my friends.  The foliage is getting prime and all this rain we've been receiving will surely make it a vibrant foliage season.  It's a fleeting window – don't miss it.
Stay well my friends – mentally and physically,
Ryan