Days on the Water: 7
Who we fished with: friends/clients
Where we fished: Lake Erie, Upper Niagara, Lower Niagara
What we caught: smallmouth bass, king salmon
Tactics: live crawfish, crankbaits, skein
Commentary
Observations from the Water – this Past Week (4-10 Oct)
Another incredible week! The smallmouth bass action on all our local waters has been awesome. Numbers were still a little lower than desired but the size has been crazy. We've been boating at least one 5lb bass per day with numerous 4lb fish throughout. It's been a blast…and it's only going to get better. Those fish are going to continue to pack on weight for the fall and they should continue to concentrate in larger numbers. A couple of my colleagues have broken the 6lb mark lately – I'm still on the hunt. It'll happen.
I spent a day fishing kings on the lower and the results were lackluster – as expected. A big push of fish came in the week prior but most of them either were caught/kept or pushed up river by the time I fished the hole. Either way, numbers in "the hole" are back to 1s and 2s. My clients for much of the week wanted more action than that so I kept on bassing with no regrets. Hopefully we'll get another push of fish. If not, we're only a couple weeks out from good numbers of trout starting to push into the river.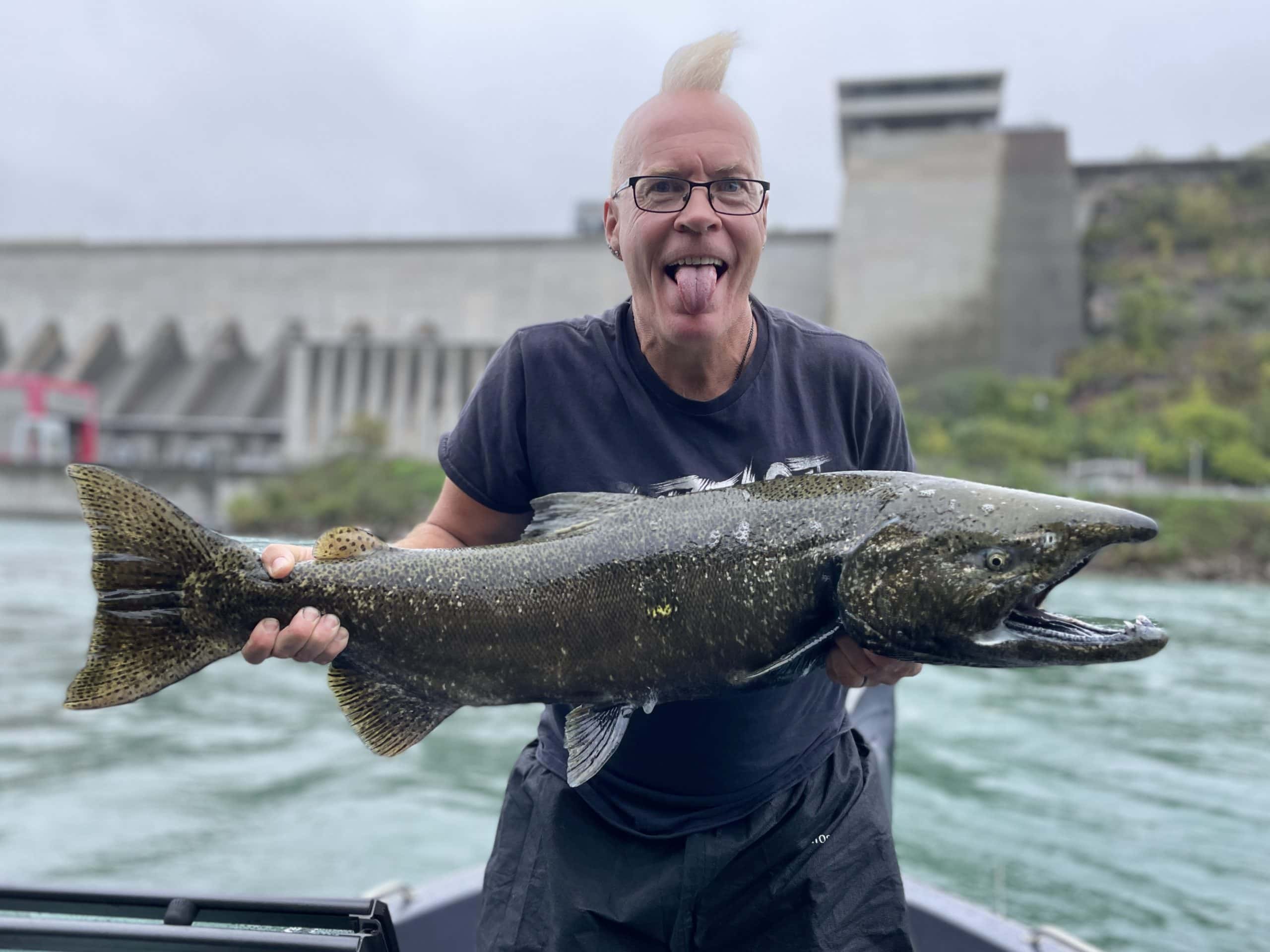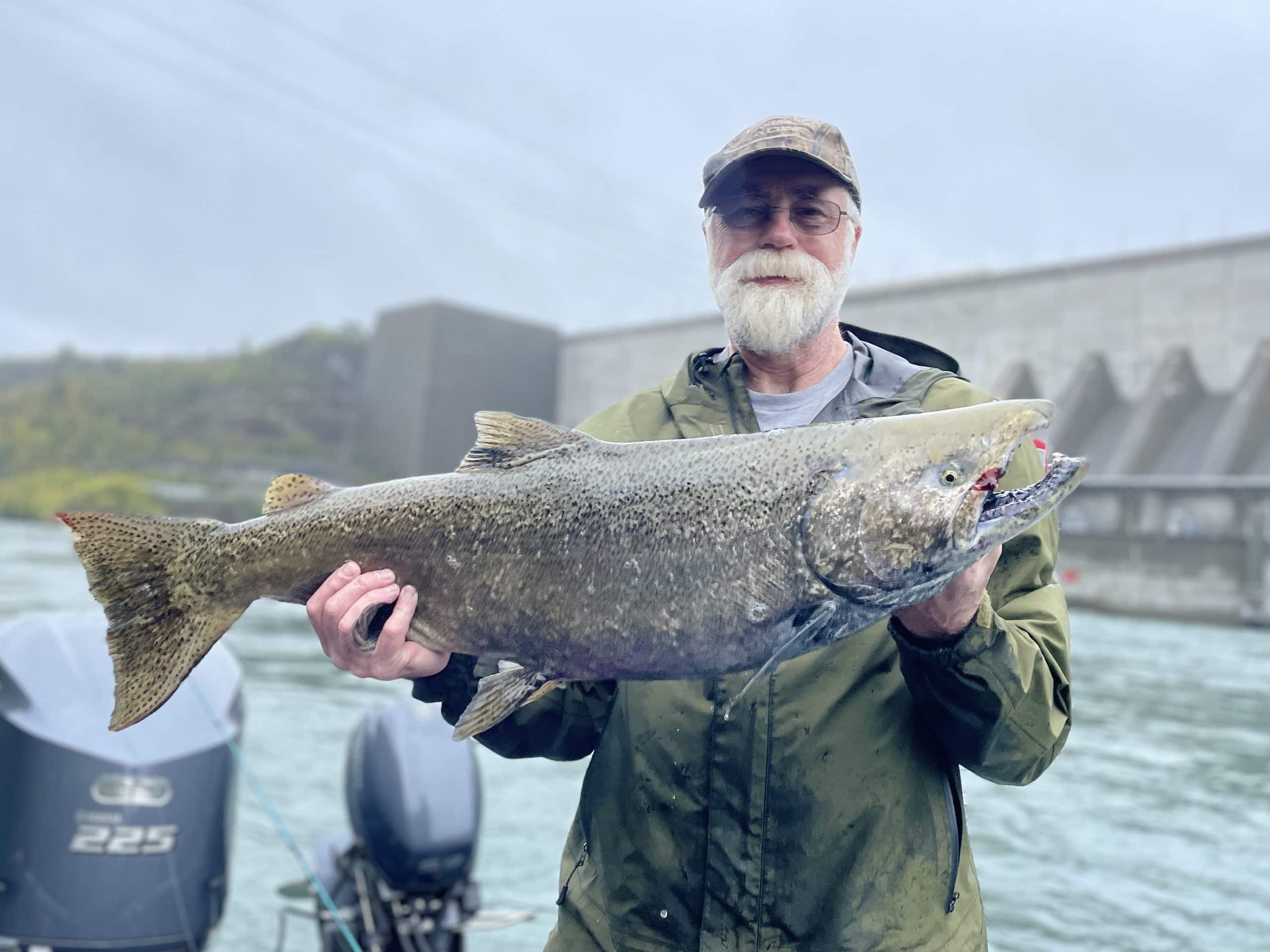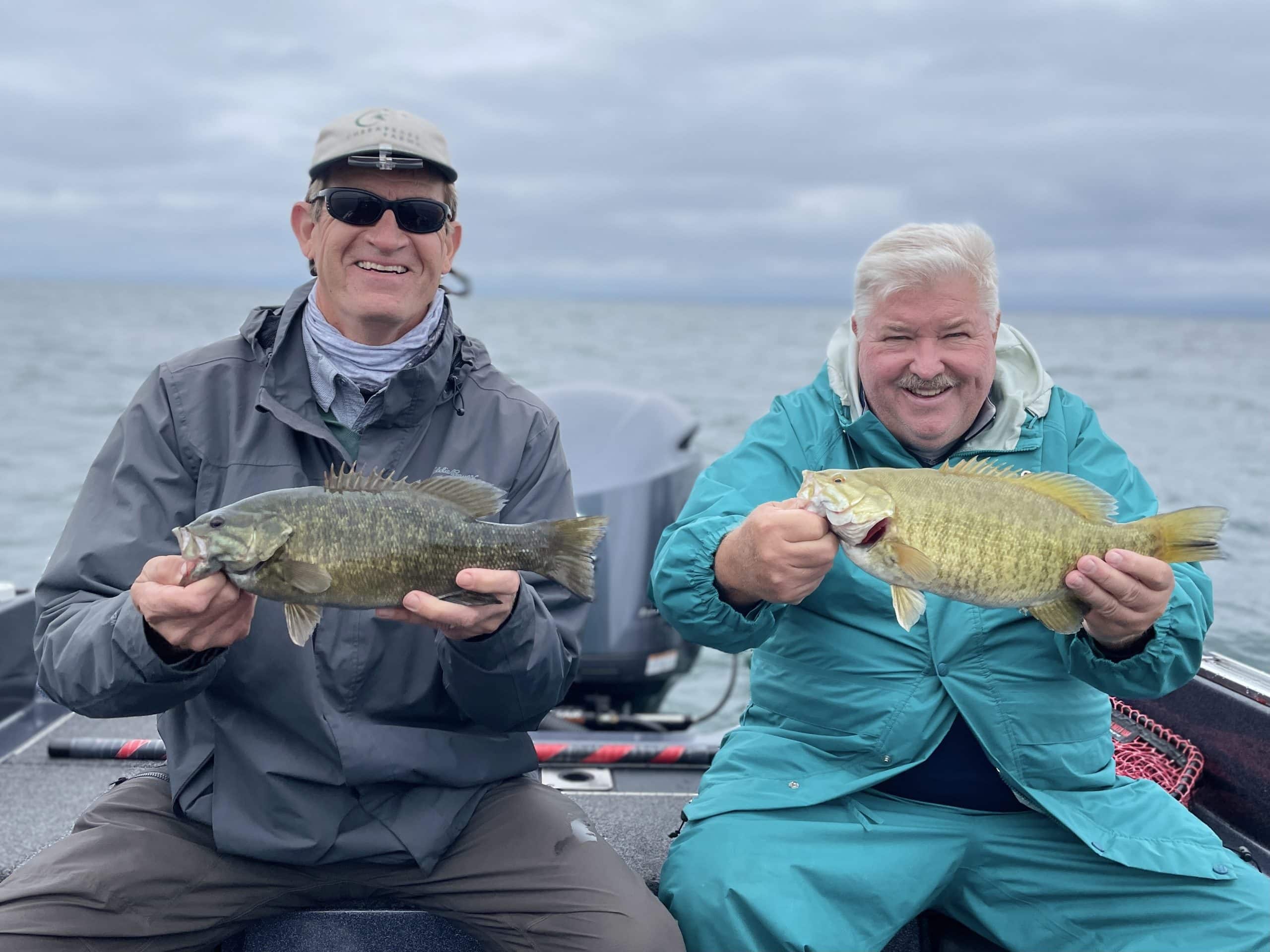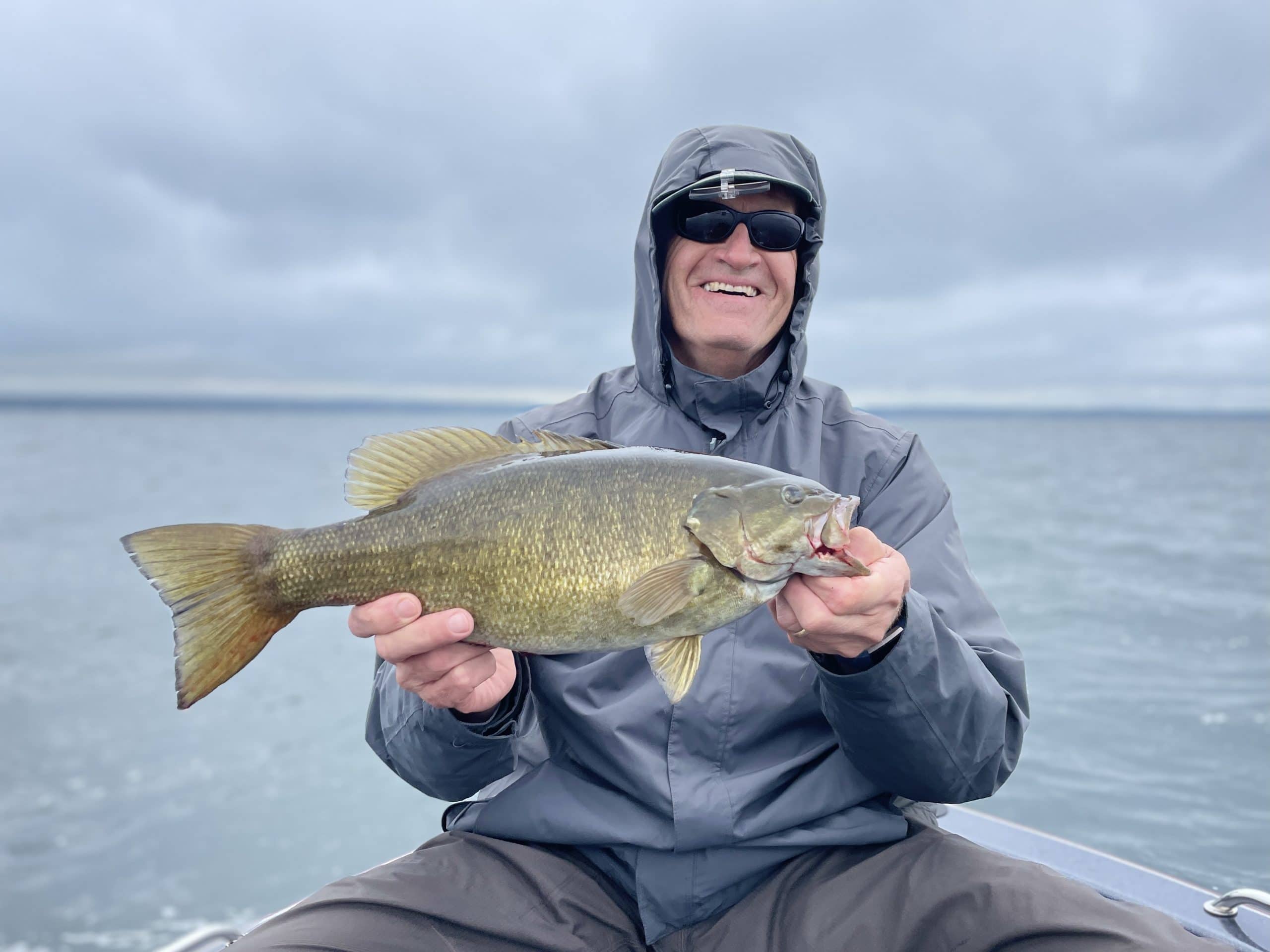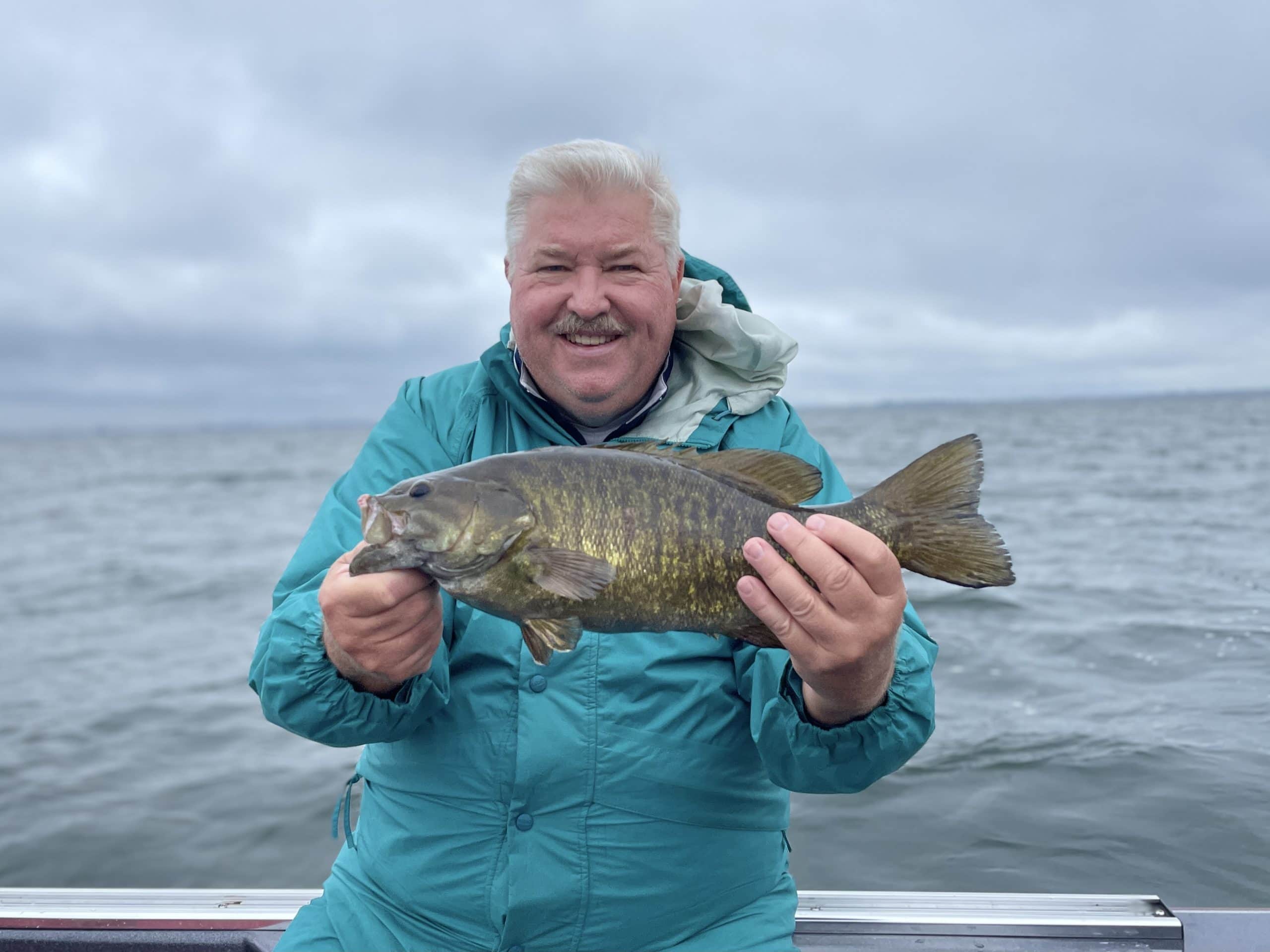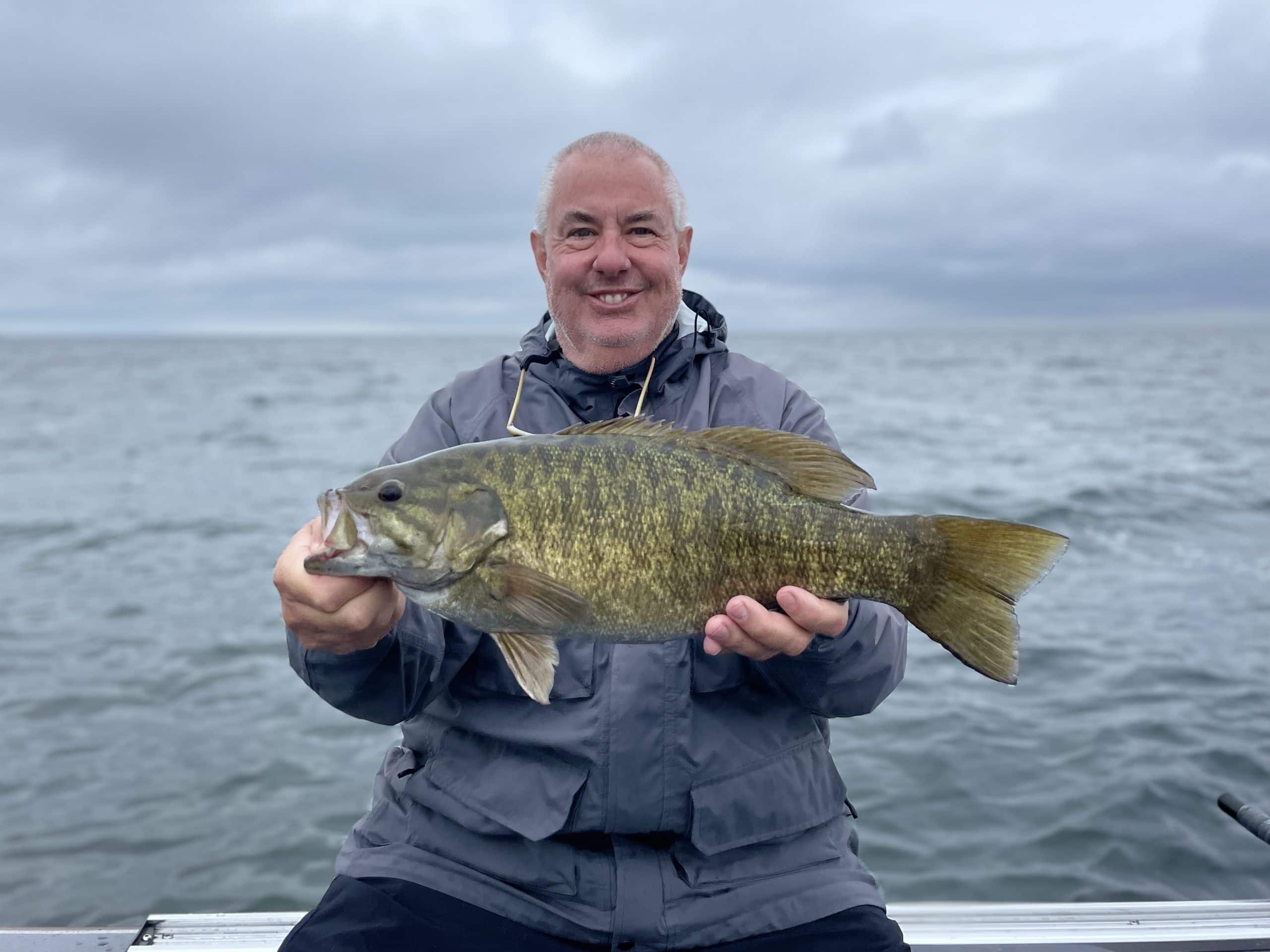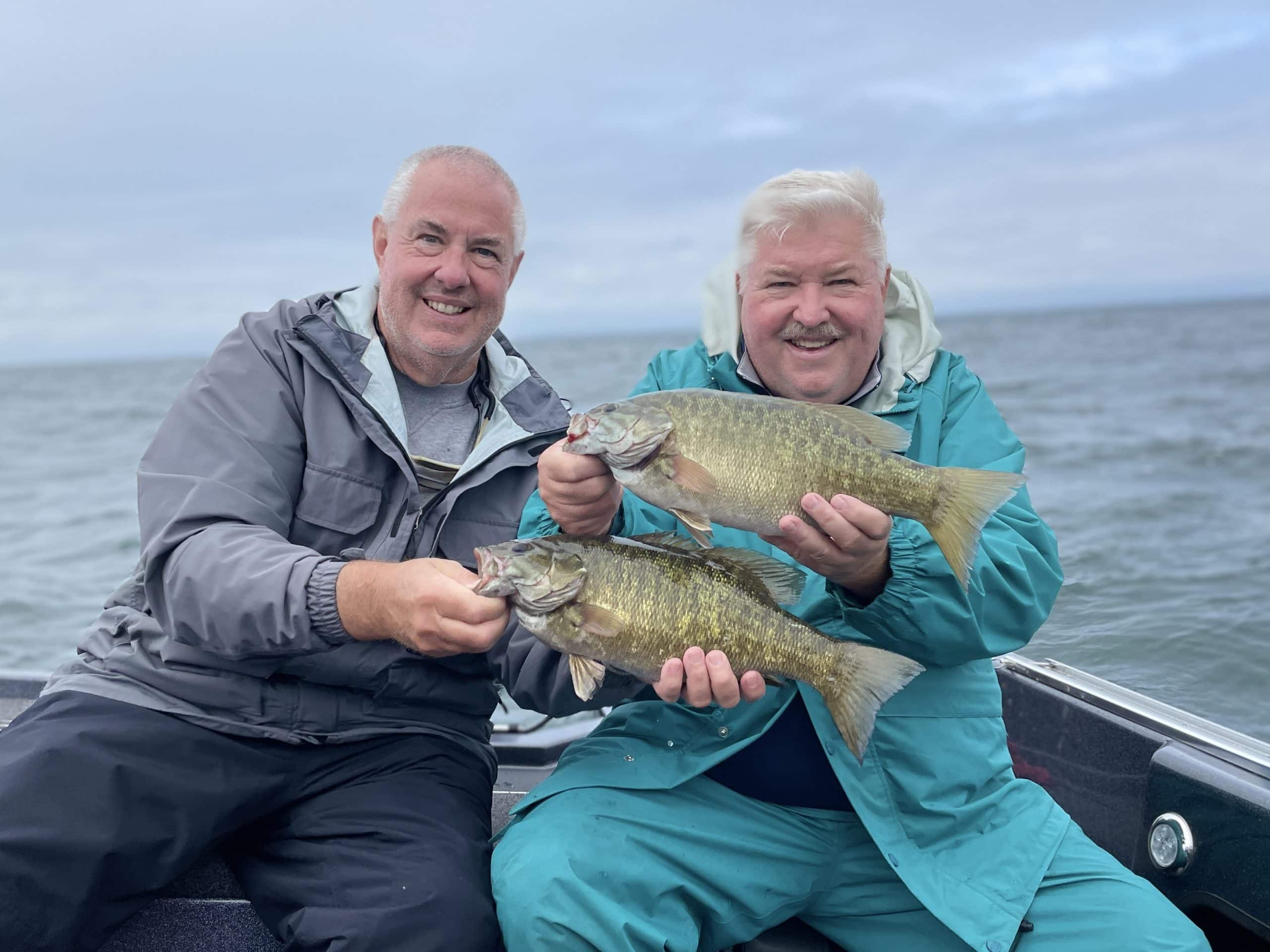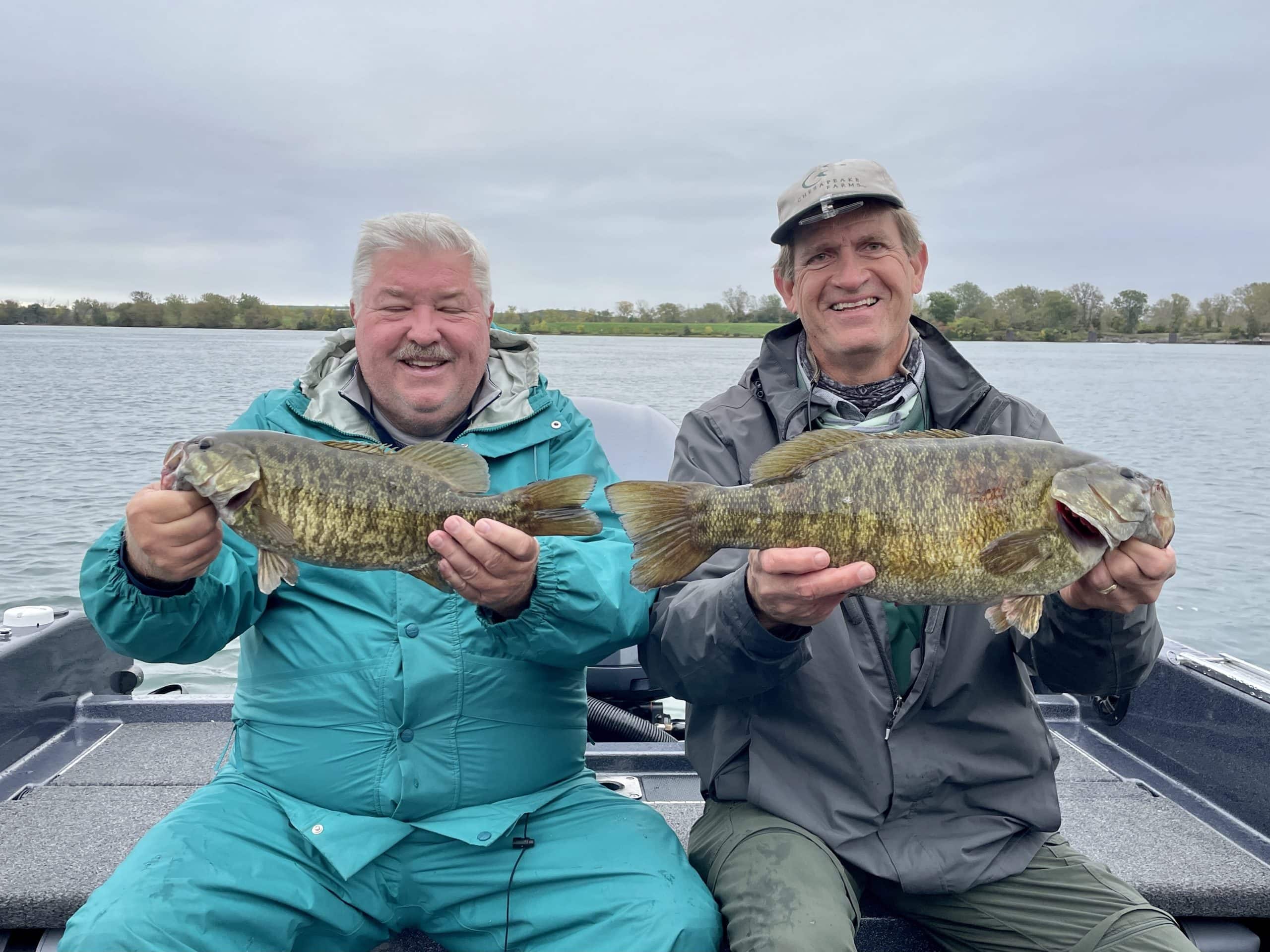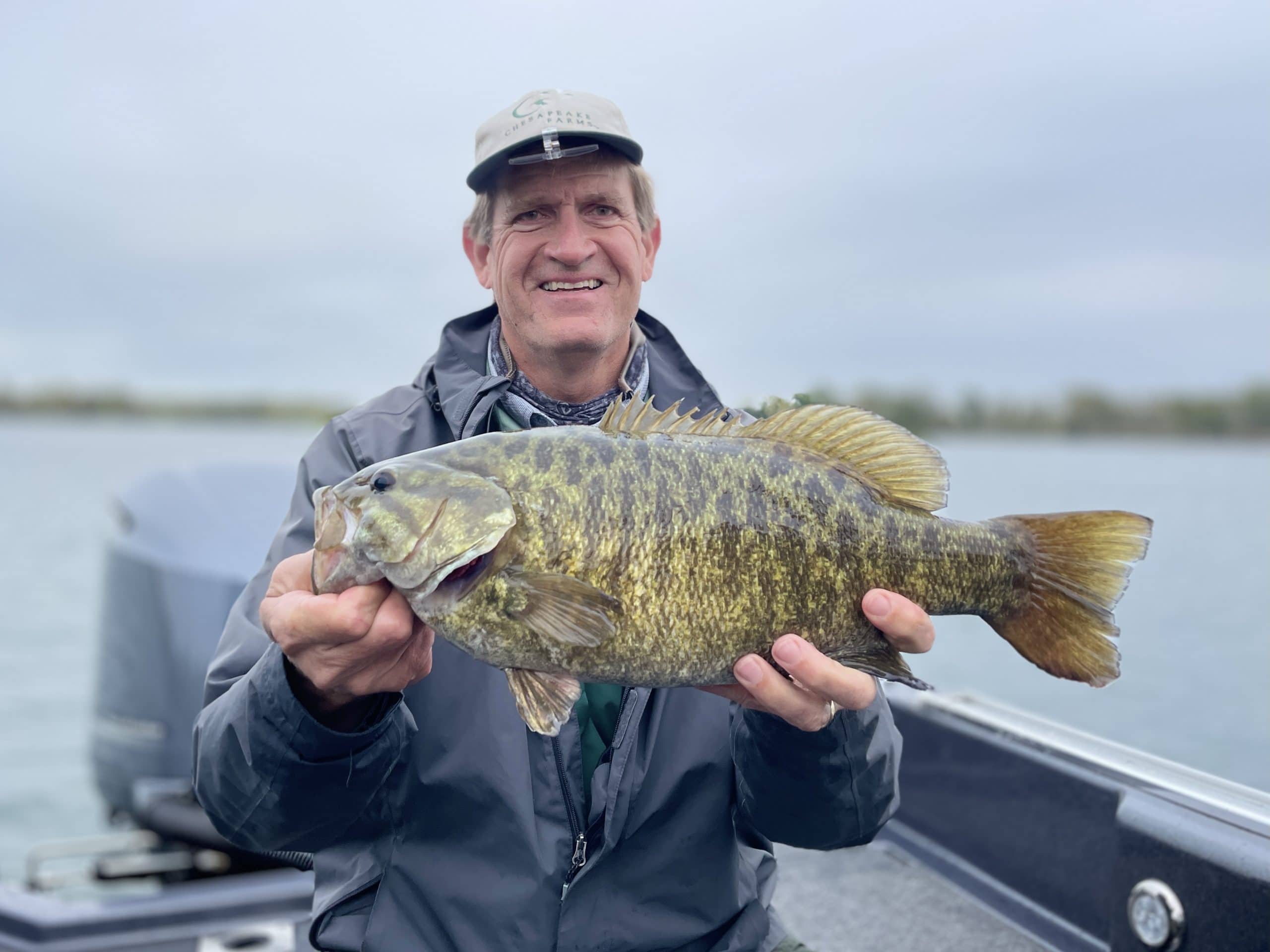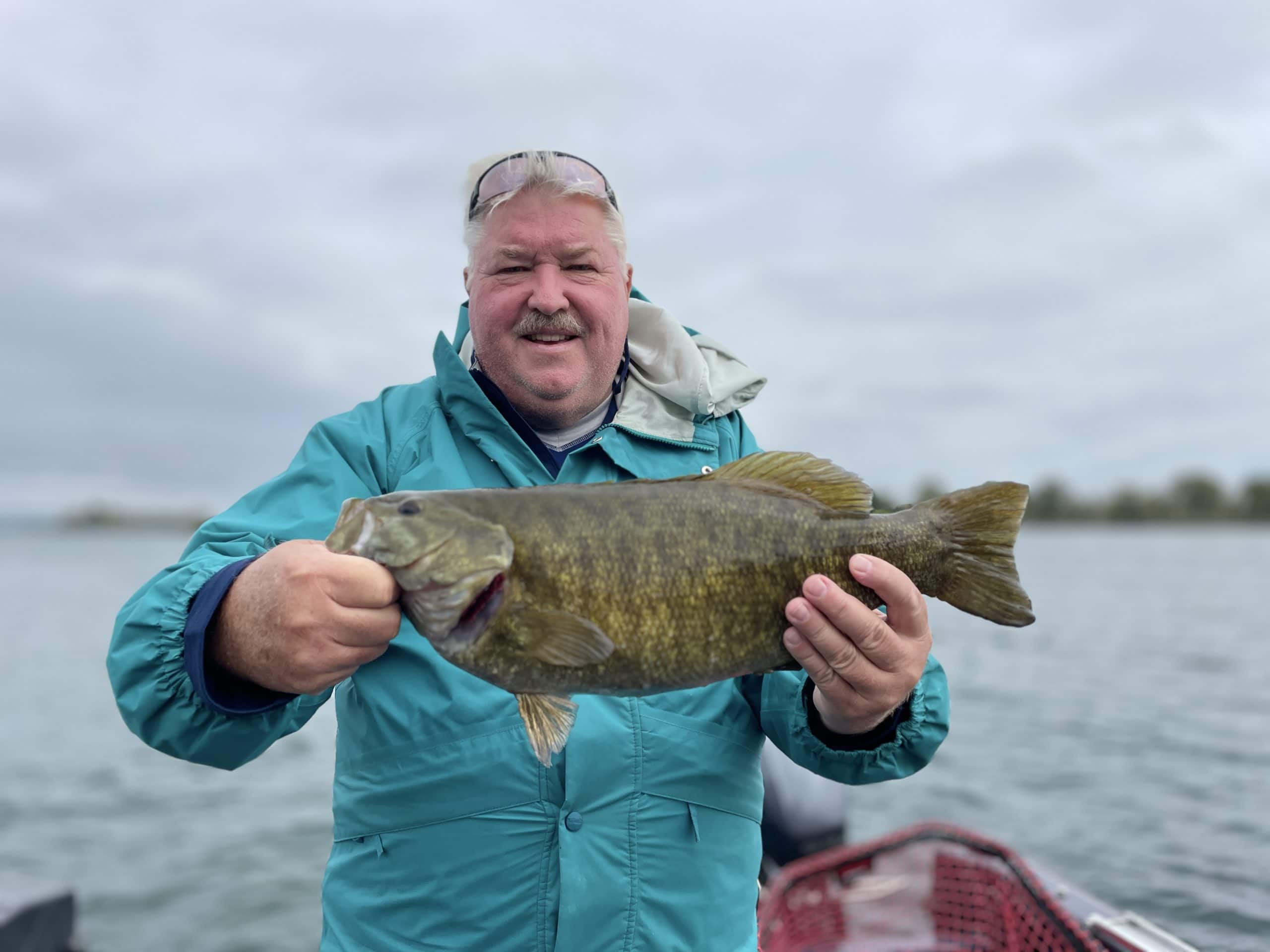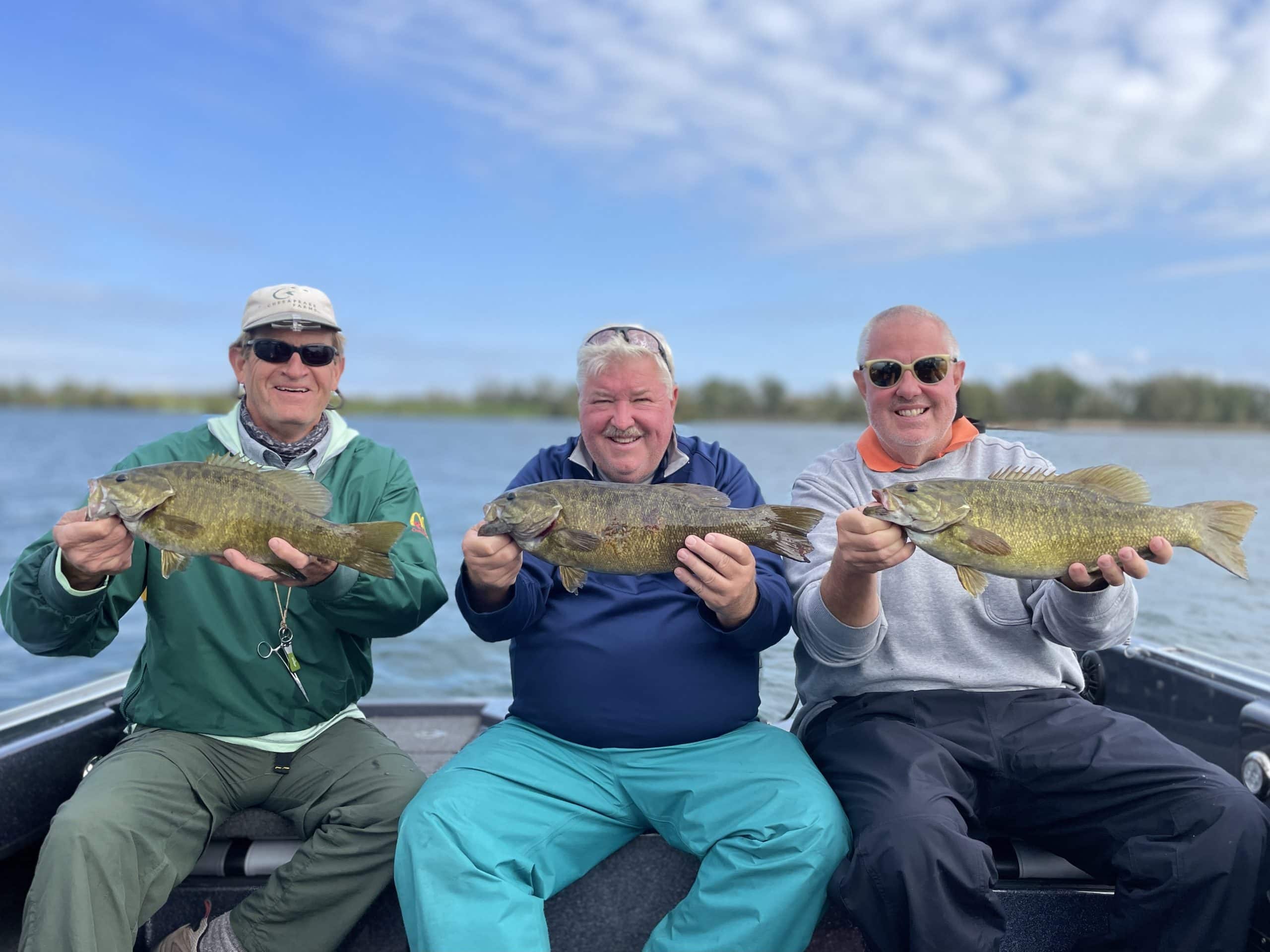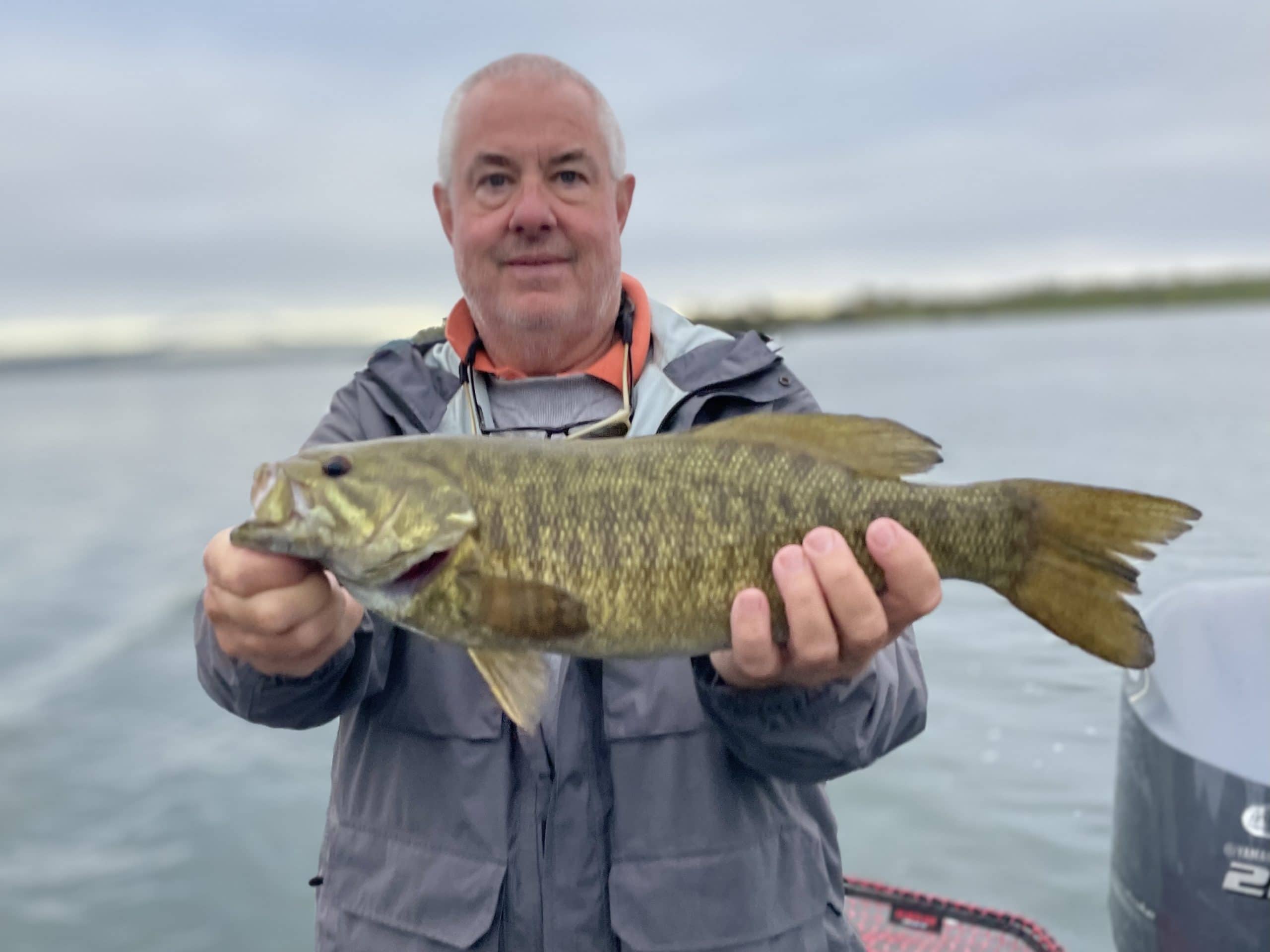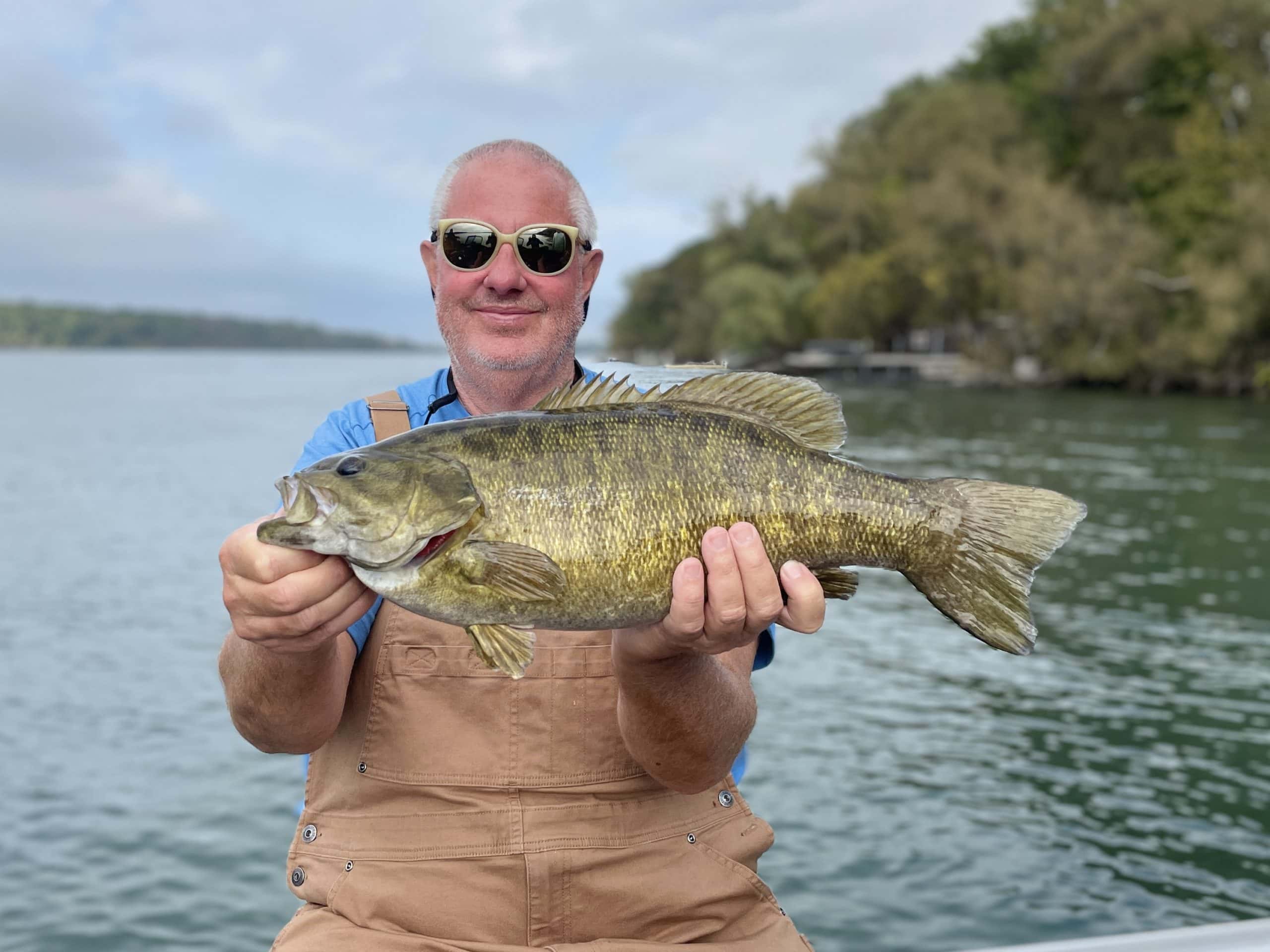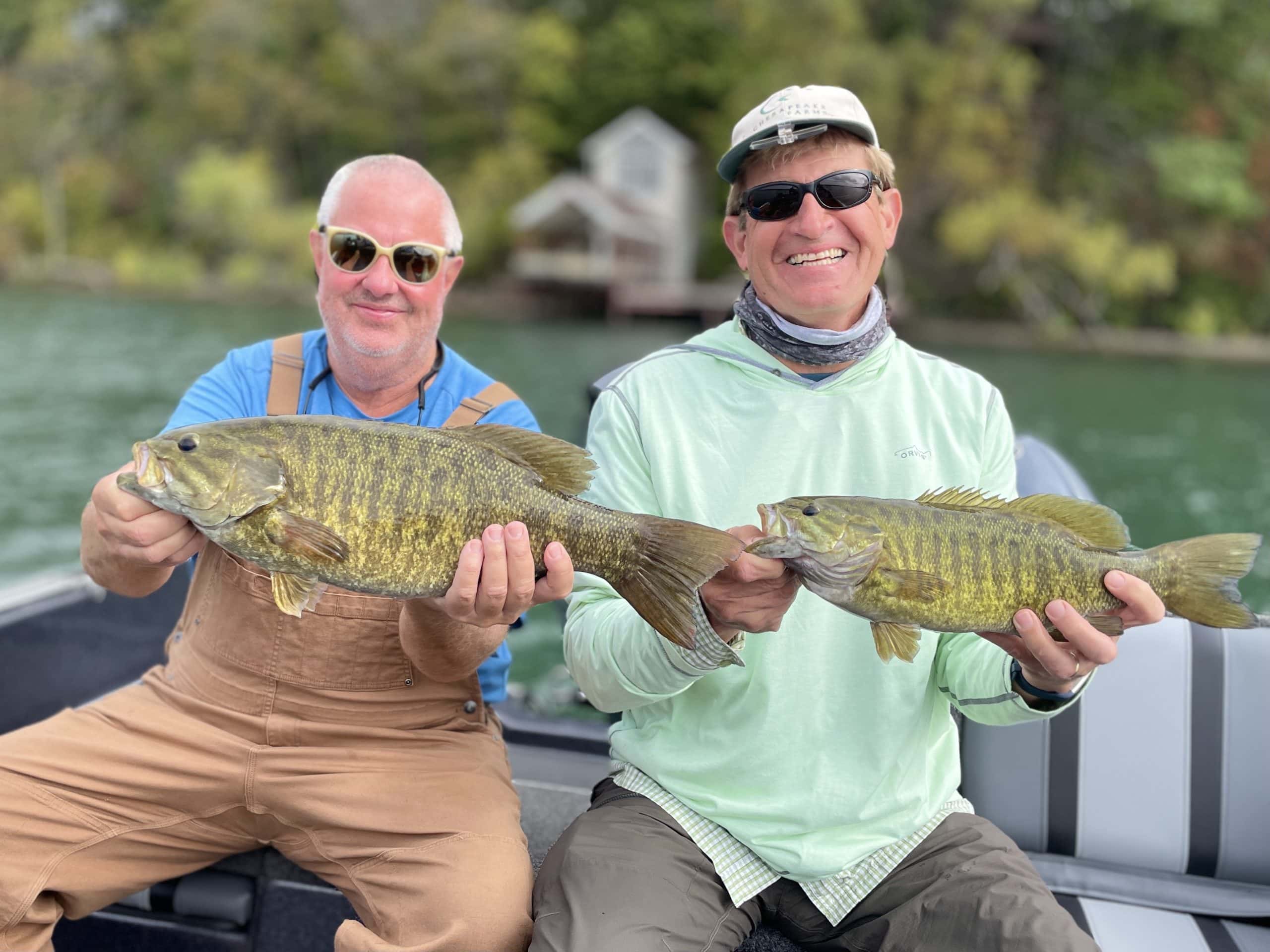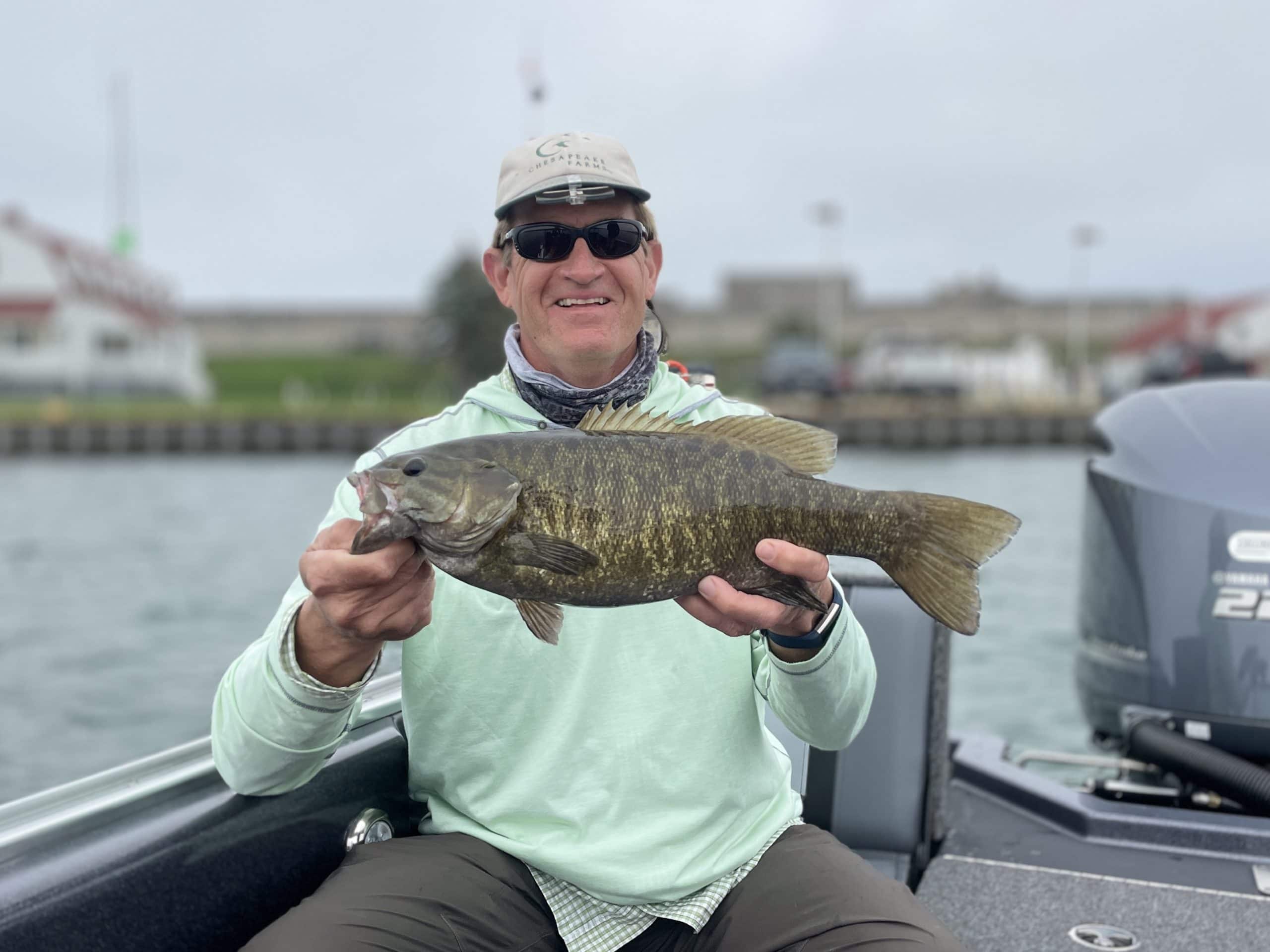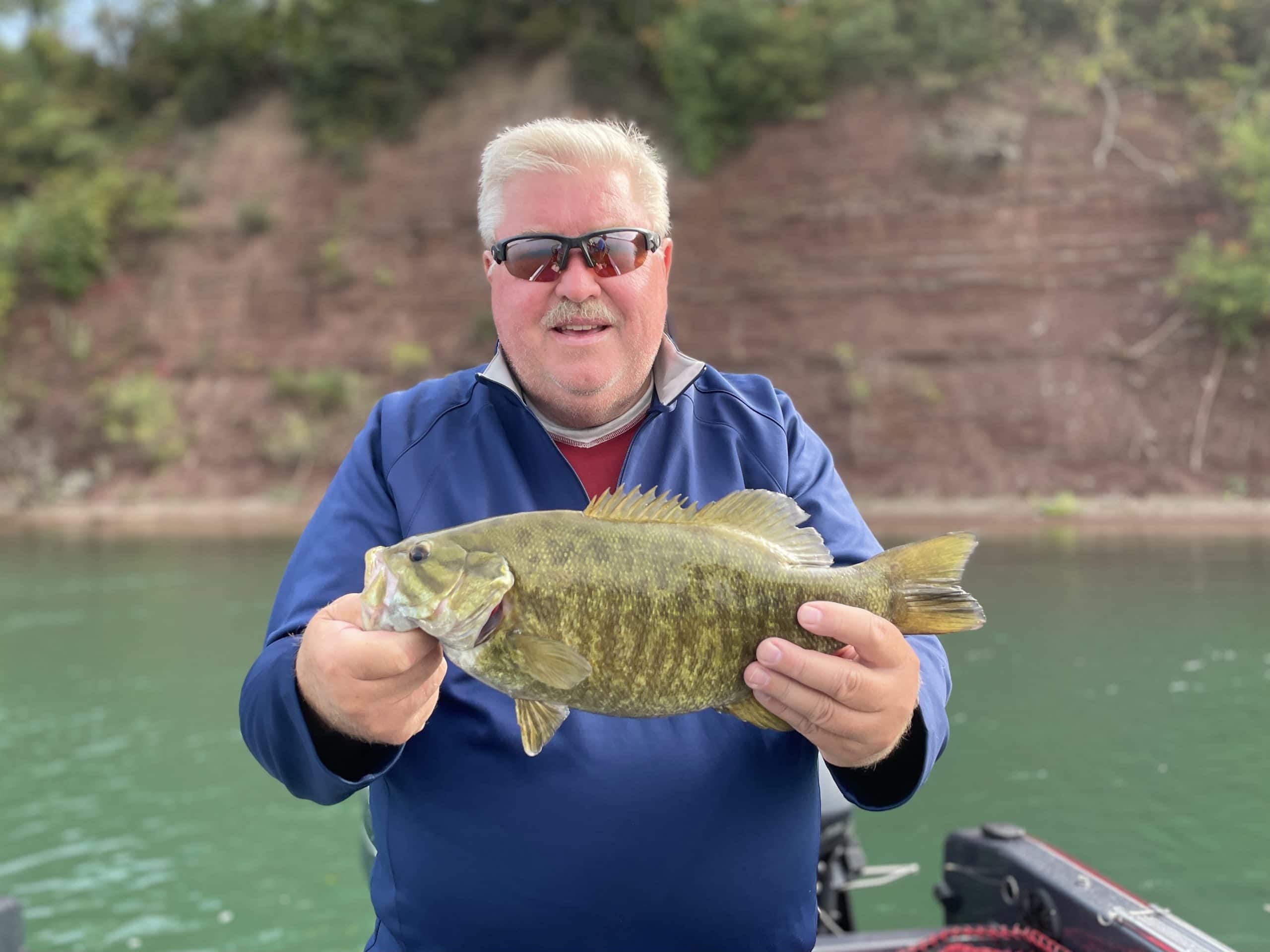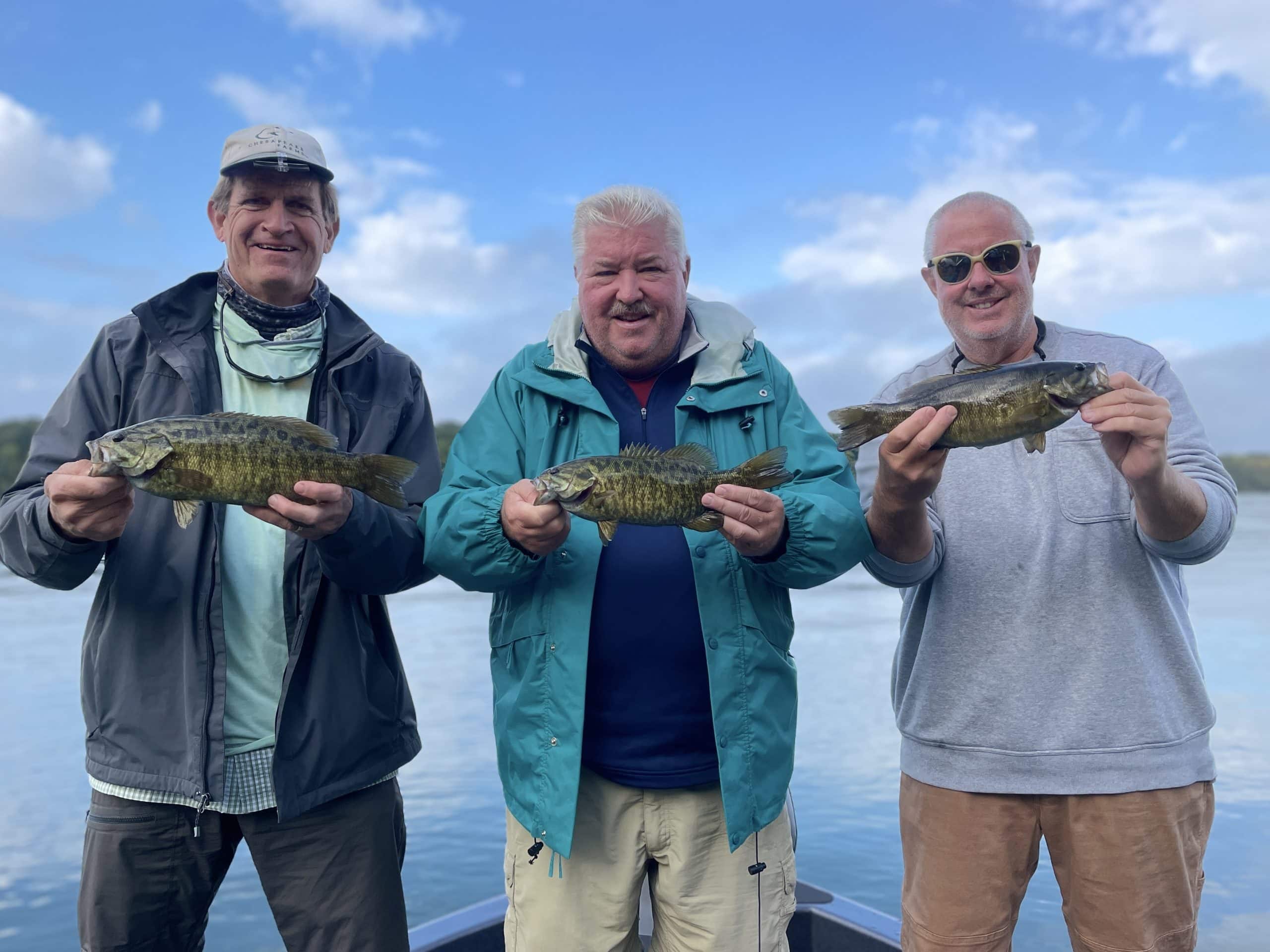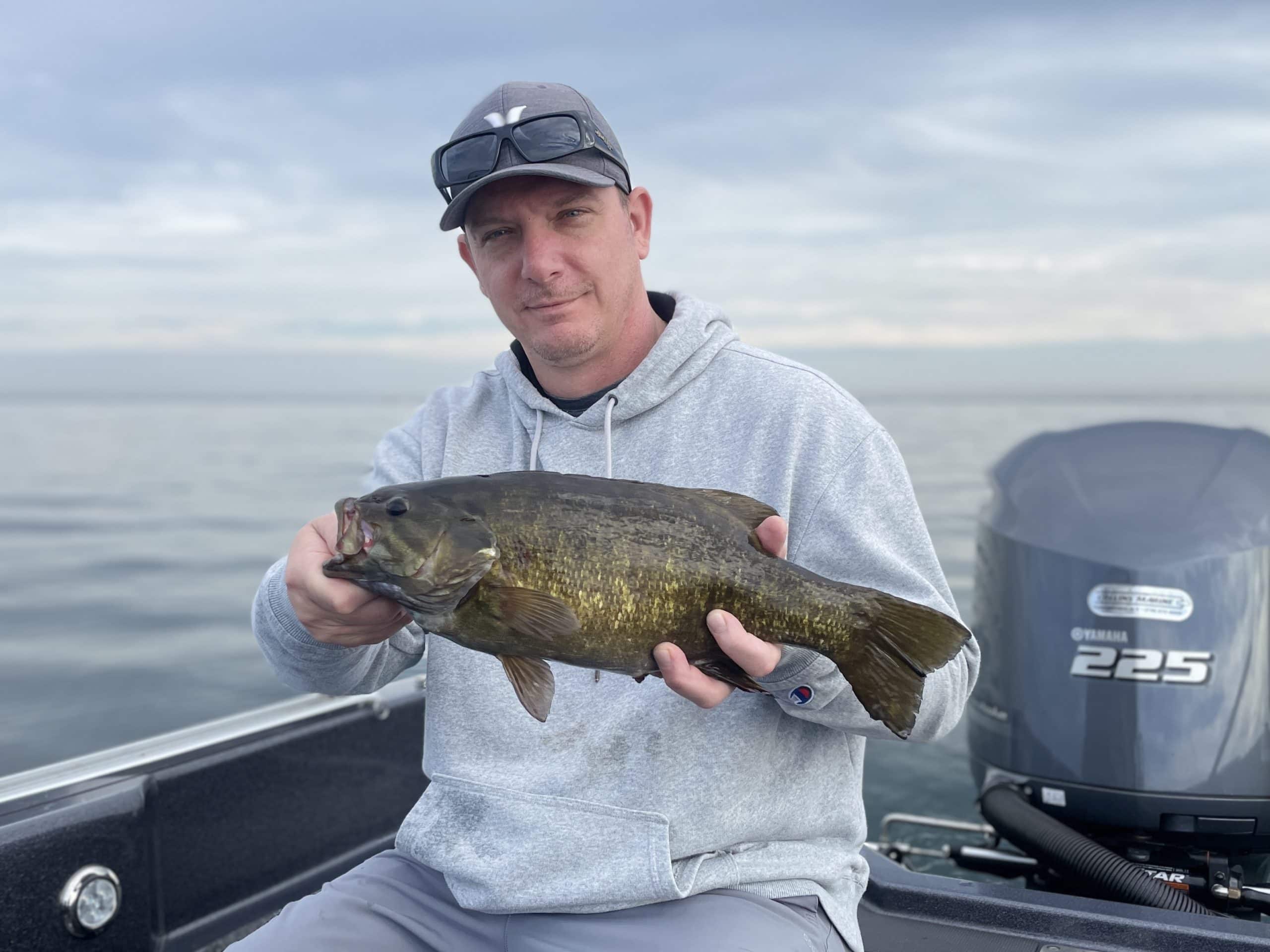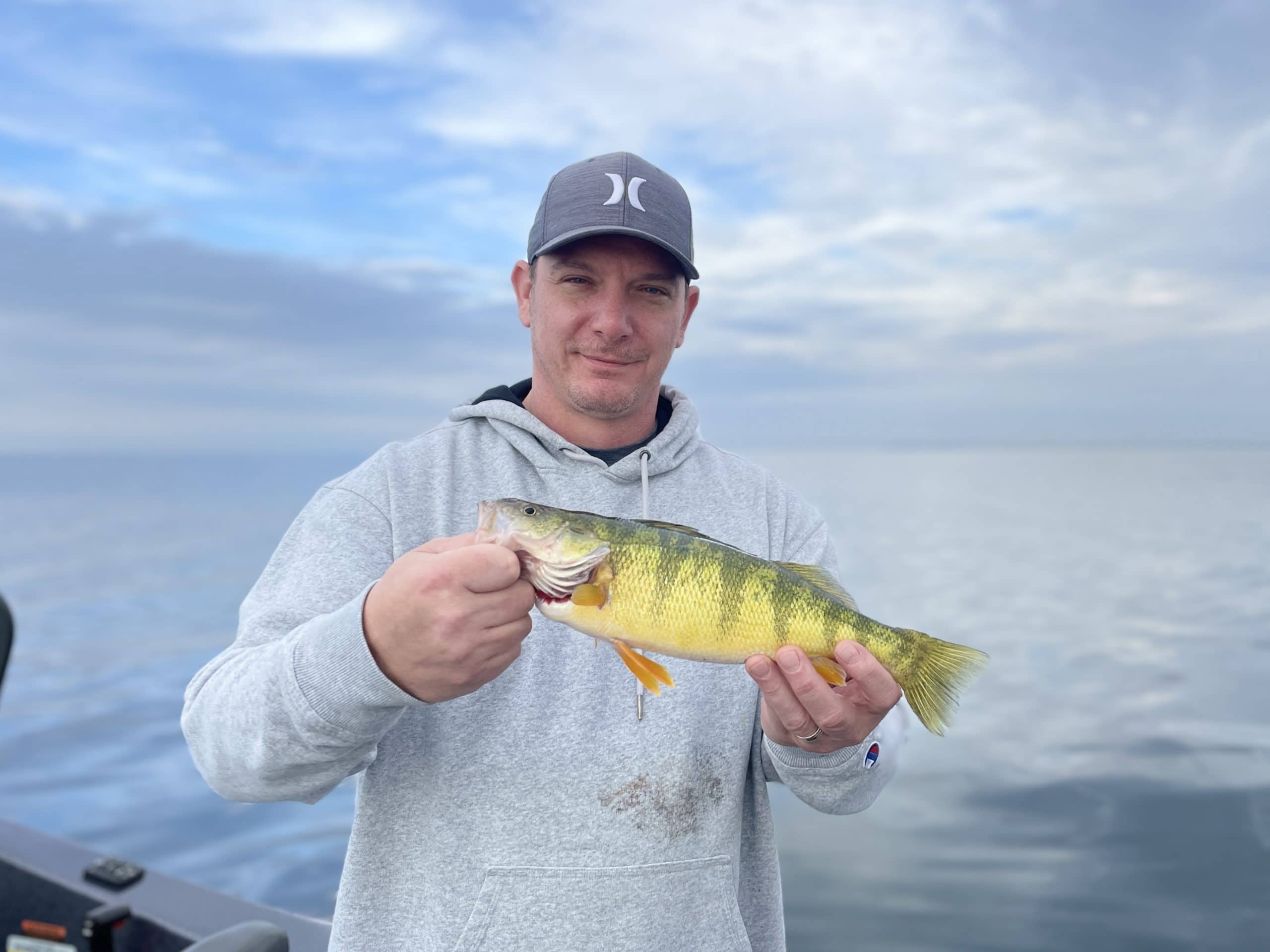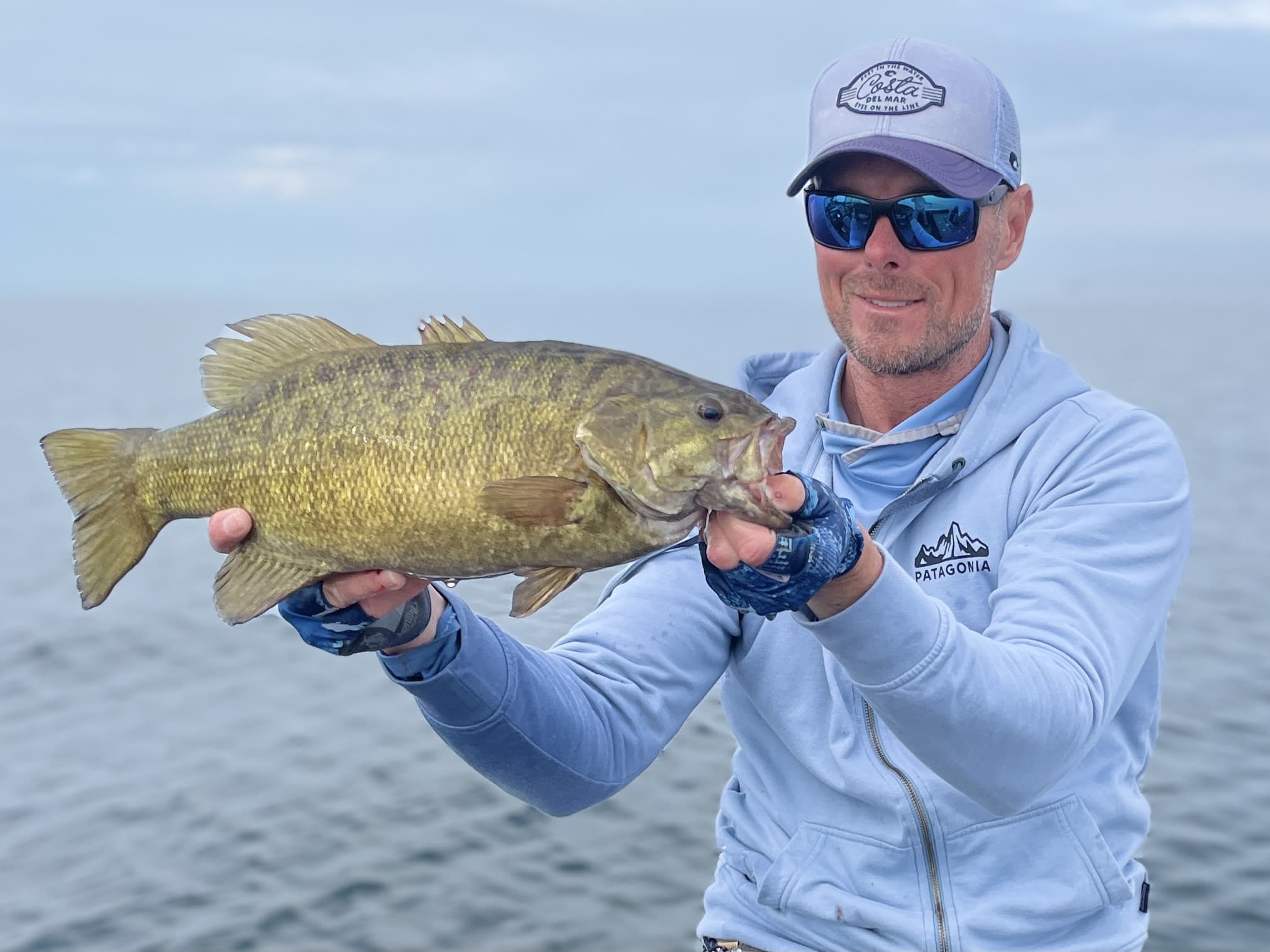 Looking Forward (11-17-Oct )
The forecast for this upcoming week is looking very similar to this past week. Light and variable winds – although a bit stiffer than this past week but nothing crazy, marginal amounts of precip, mild temperatures, all fishable days. I may dabble in the hole once more but will likely spend as much time bassing as possible – I want to see a 6lb bass in the fall up close. 6lbers are special fish but we see them frequently in the spring when they are fat and bloated with eggs. A 6lb fish caught in the fall would likely push 7lb in the spring – so it's a different class of fish – a rarity but definitely around.
The leaves are changing my friends – and "sweater weather" is starting to show. The fall bite is on. Deciding what to do on a day-to-day is a tough call…and it's only going to get better. Our fall calendar is packed but we have a few openings. If you waited til the last minute, give us a call, I'm sure we can find you a spot.
Stay healthy my friends – mentally and physically,
Ryan