Days on the Water: 4
Who we fished with: friends/clients
Where we fished: Lake Erie, Lower Niagara, Lake Ontario Tributaries
What we caught: smallmouth bass, king salmon
Tactics: live crawfish, flies
Commentary
Observations from the Water – this Past Week (18-24 Oct)
It was a weird week – "transition" weather was the pattern. Lots of wind and rain had me changing plans on the fly throughout the week. Still, magic happened daily. We did a little tributary king salmon fishing and a lot of smallmouth bass fishing. You'll see the pictures, 5lb smallmouth bass have been common…it's been incredible.
This is the first year I've fished for smallmouth bass late into October (it's going to be hard to peel me away from it). By this point in the fall, I'm usually committed to the lower Niagara – boating huge lake trout with the occasional steelhead in the mix. However, those fish haven't shown up yet in good numbers, so I've been "forced" to fill the days with smallmouth bass trips.
Since I started guiding over 5 years ago, the water hasn't been this warm at this point of the year. If you look up historical water temperatures for this region, it's kind of rare for it to be this warm this late into October. Talking to many of my colleagues who've been chartering far longer than me, the trout bite won't get good until the water temperature drops below 60. Looking at my catch logs from the past 5 years – it seems that they're spot on. I'm not stressing it though. Luckily, most of my clients who hoped to fish for trout this past week were willing to fish for bass instead. ALL OF THEM were blown away by the outcome. Lesson learned – execute my first trout trips of the year on 1-Nov and bass my ass off prior to that. Stated differently – if you're a fan of biggie smalls, mid fall bassing on Lake Erie is something you MUST do.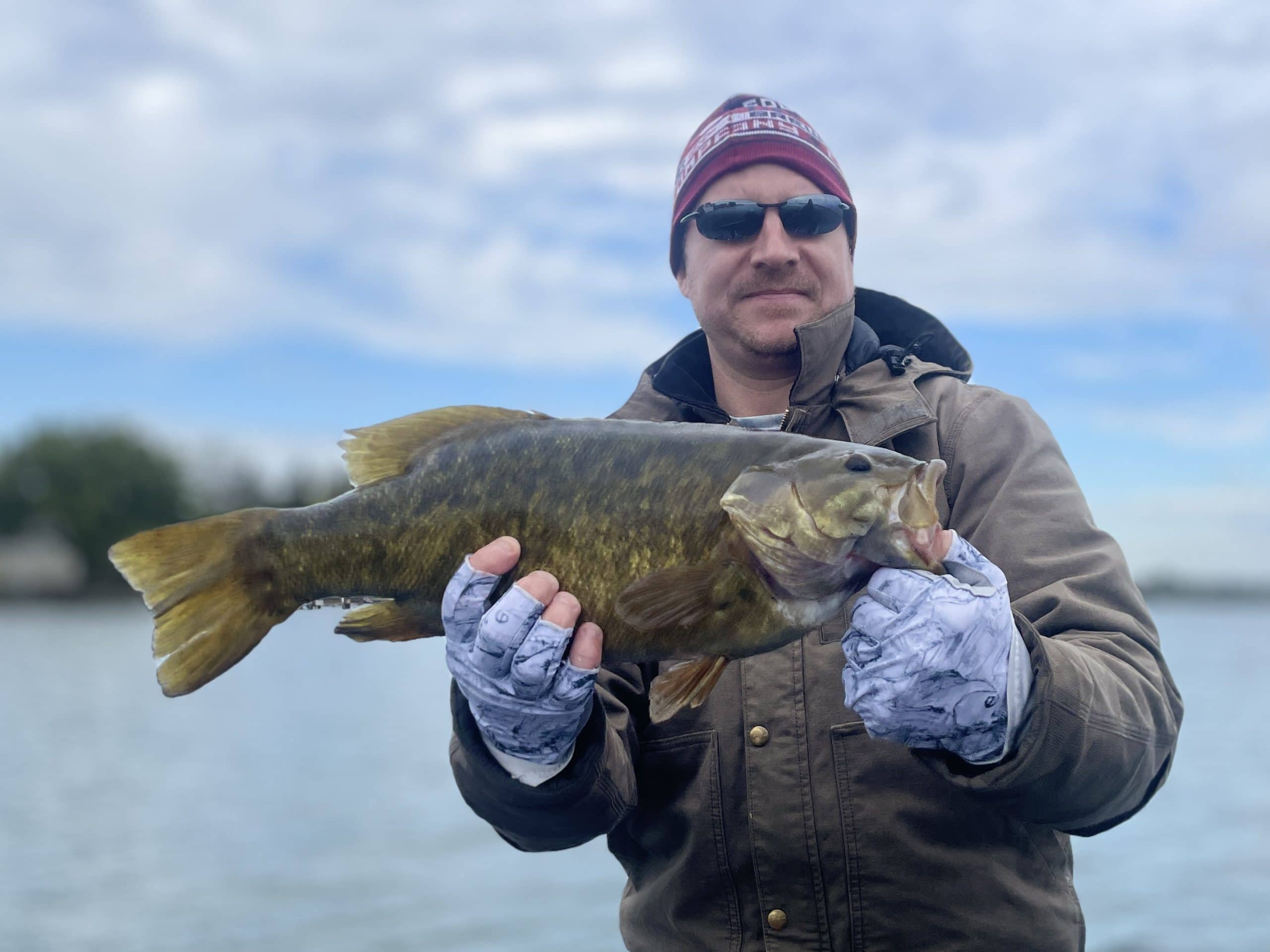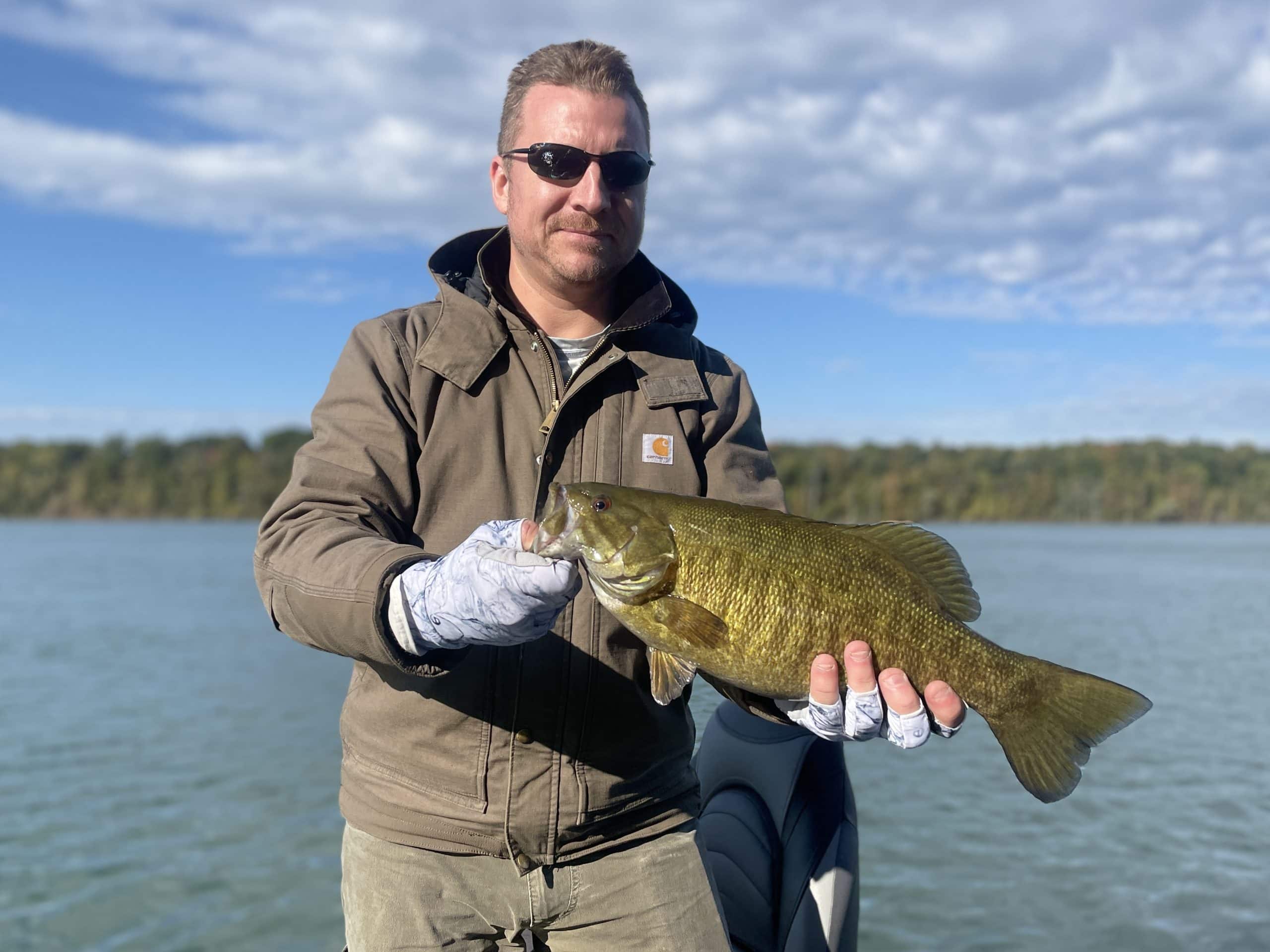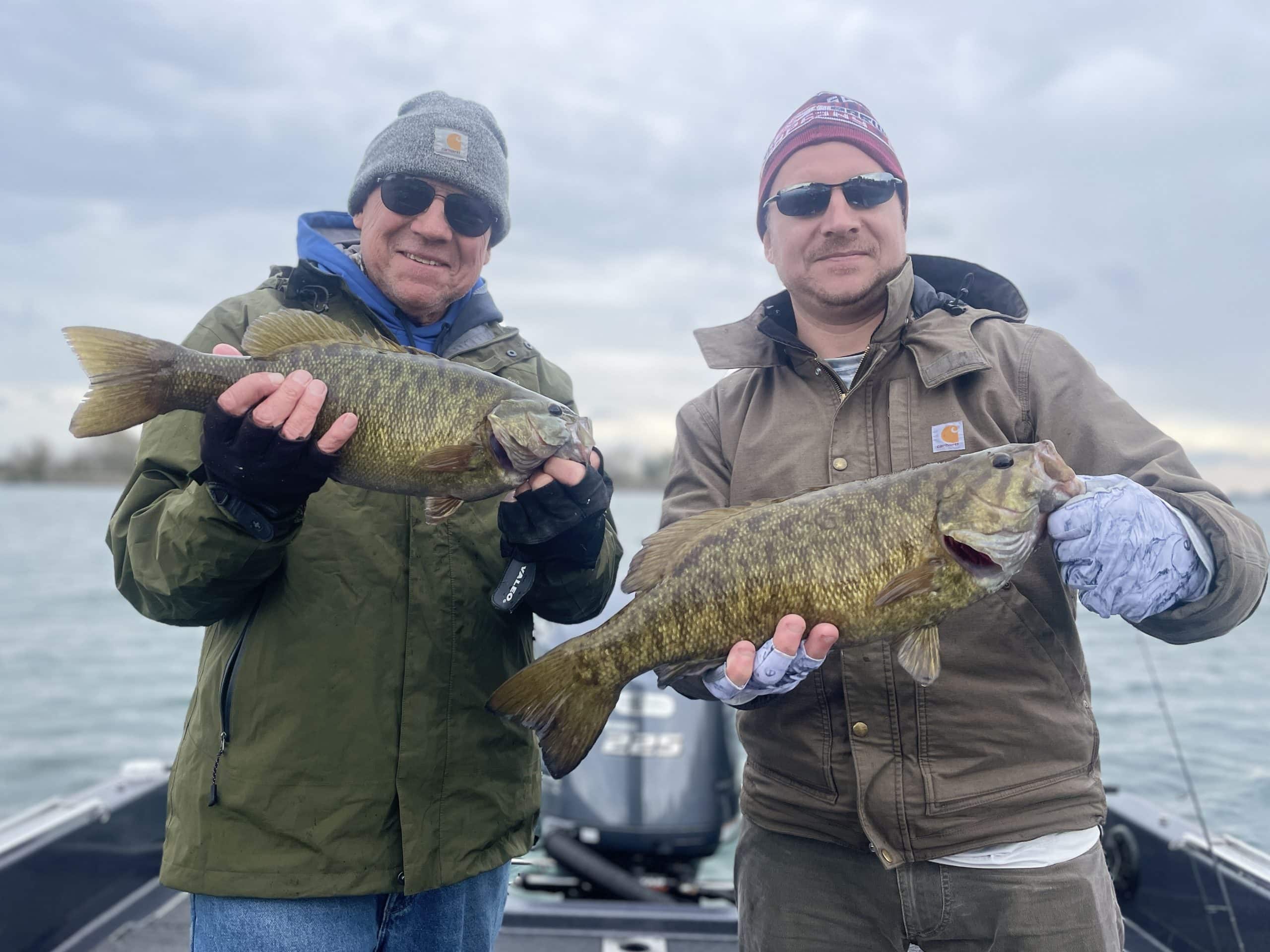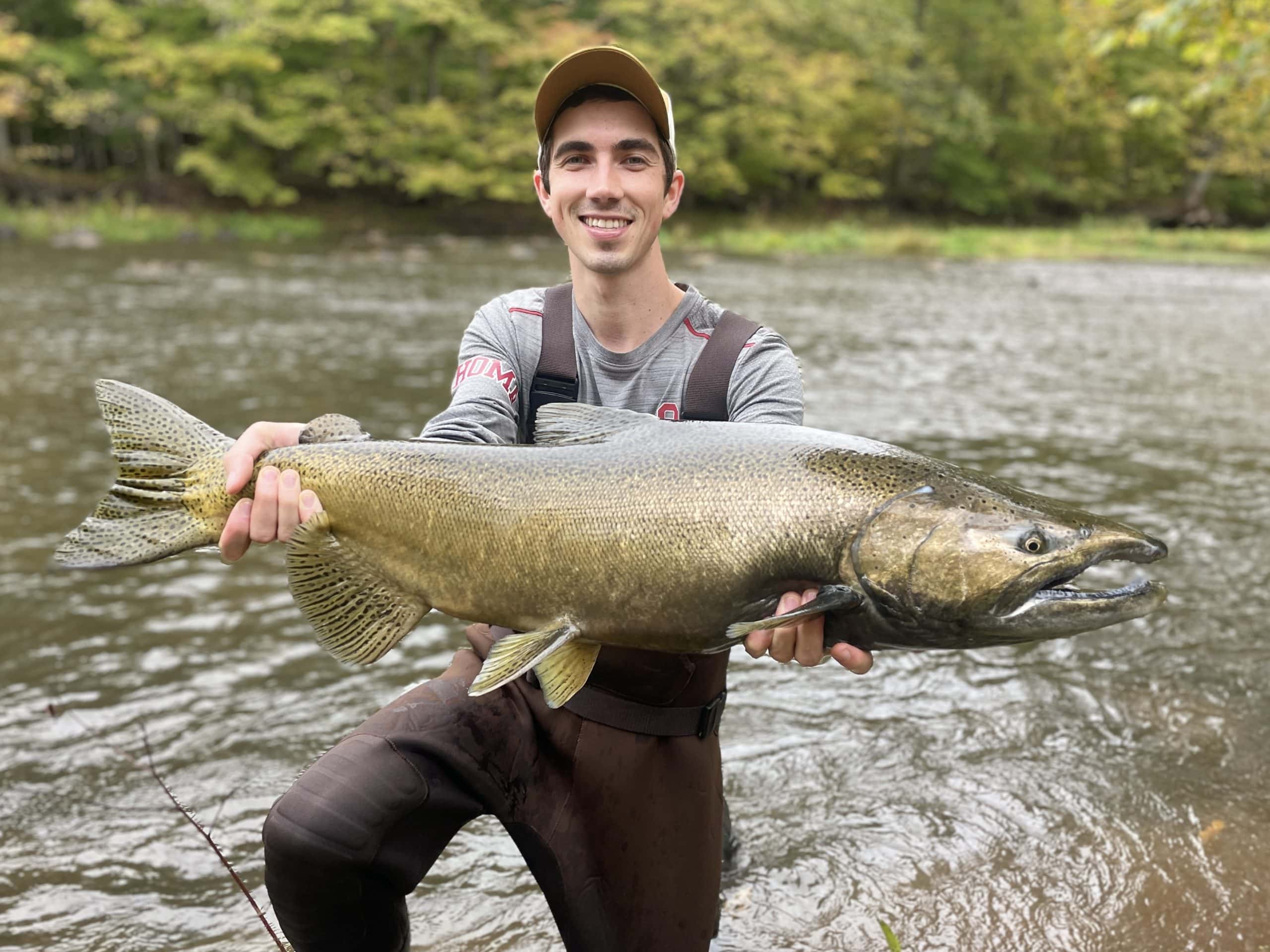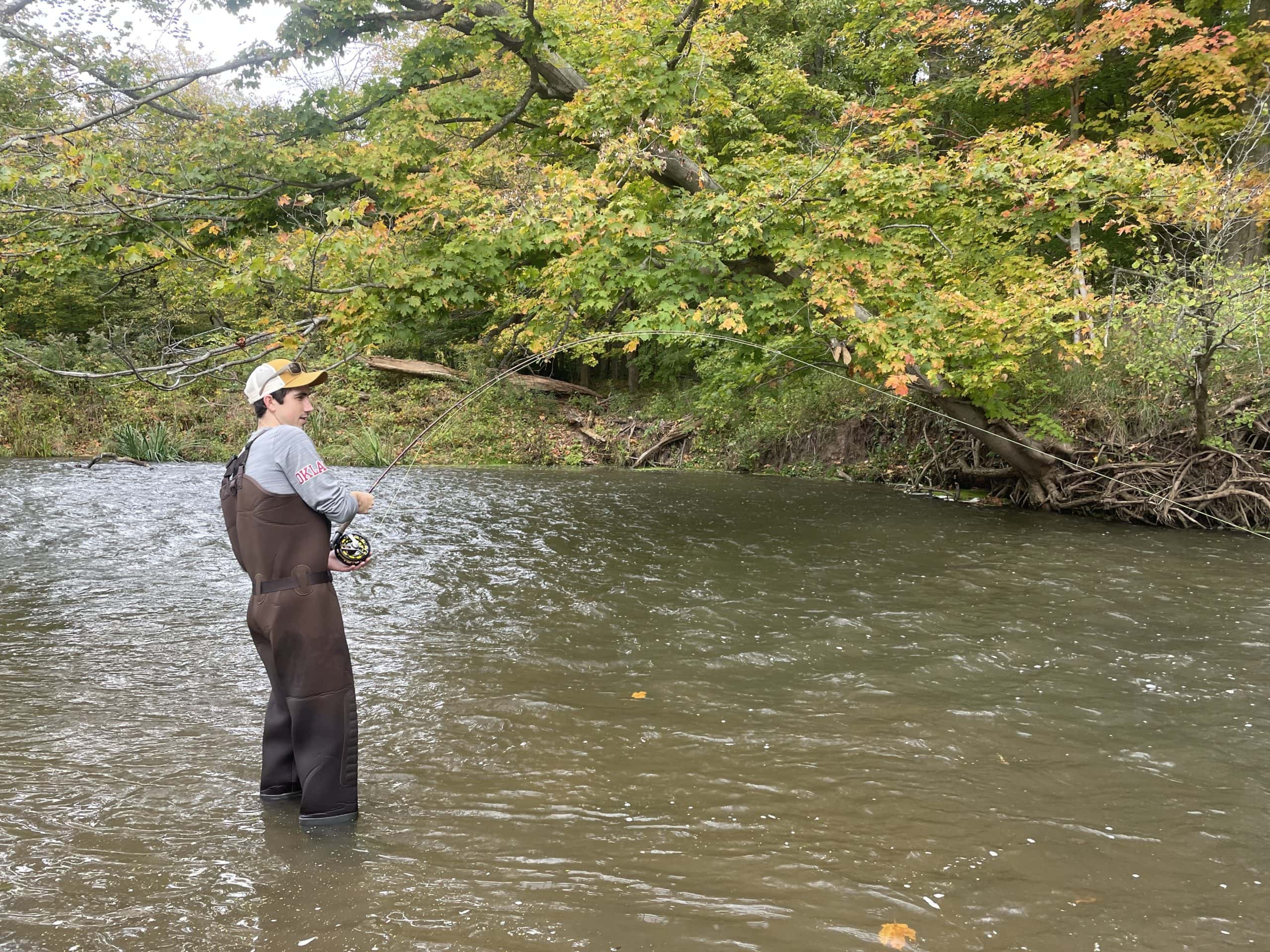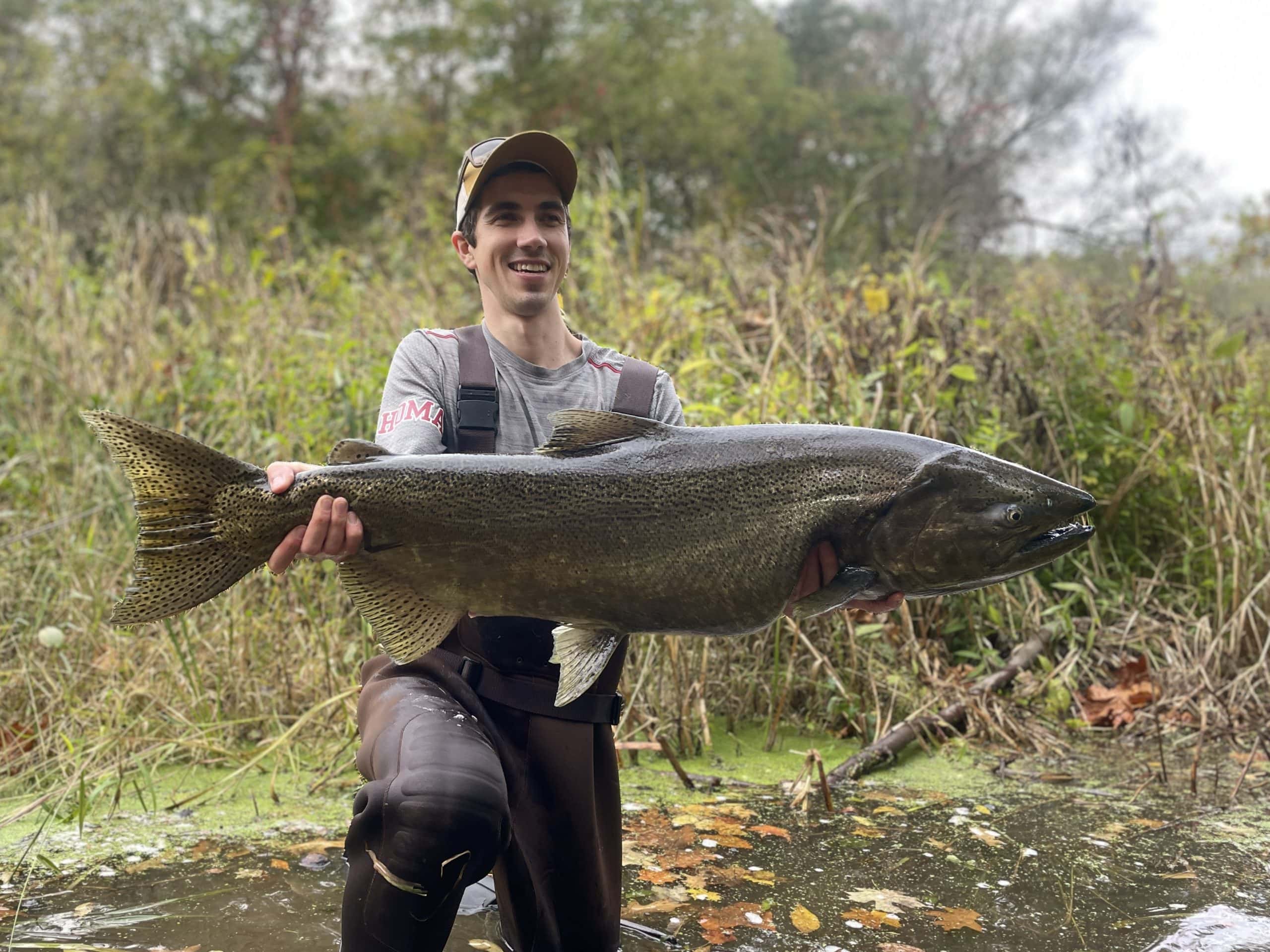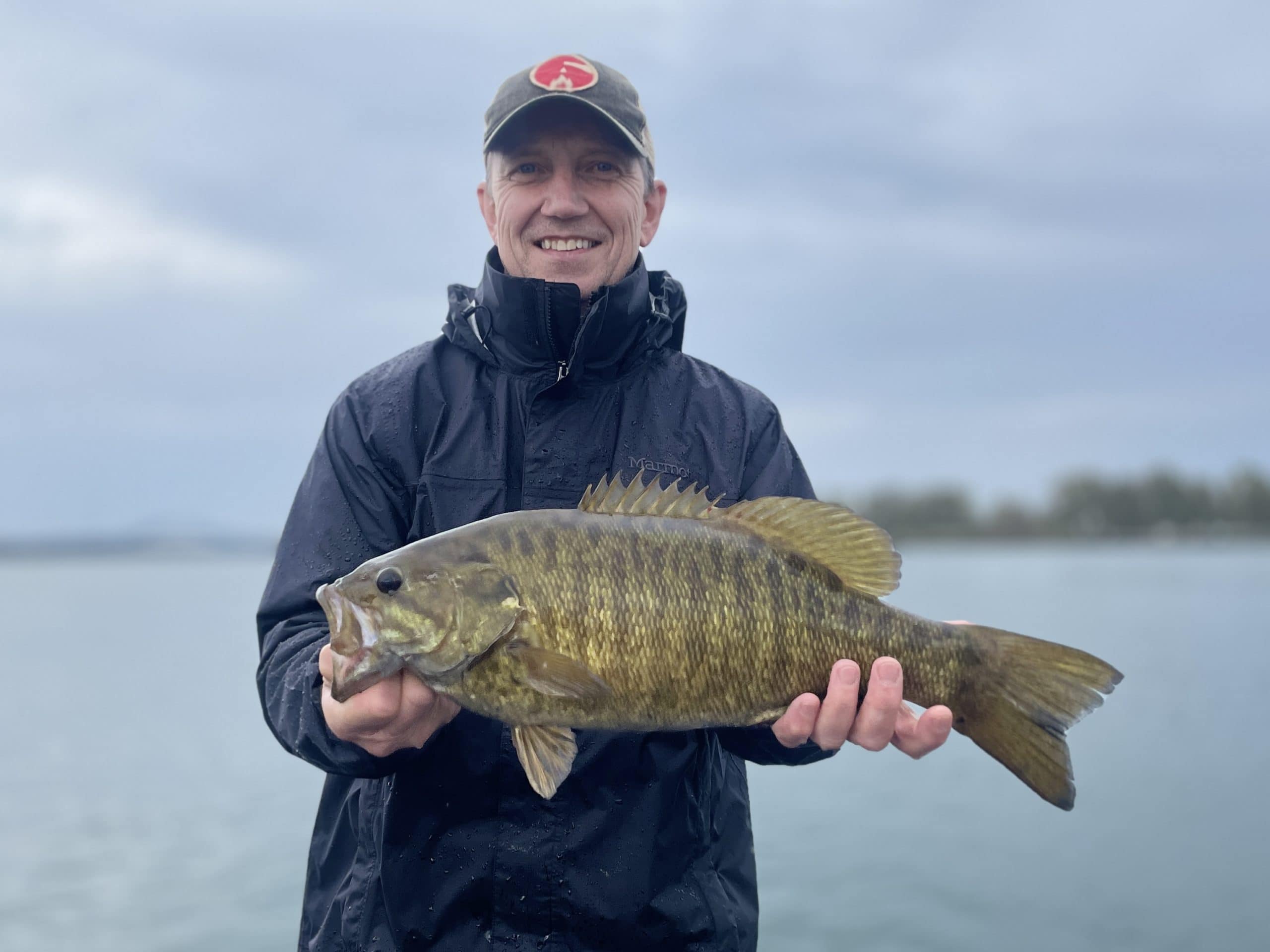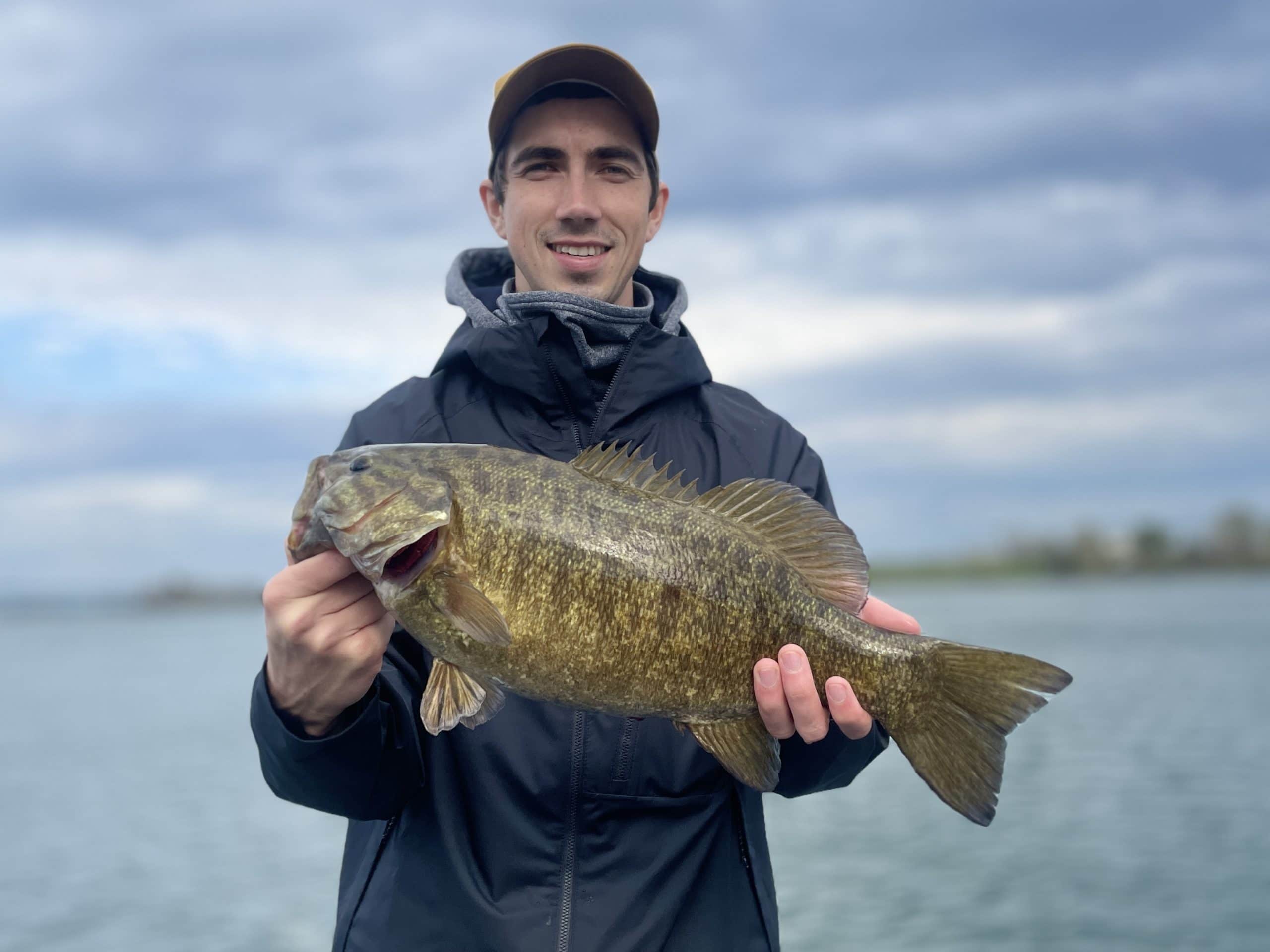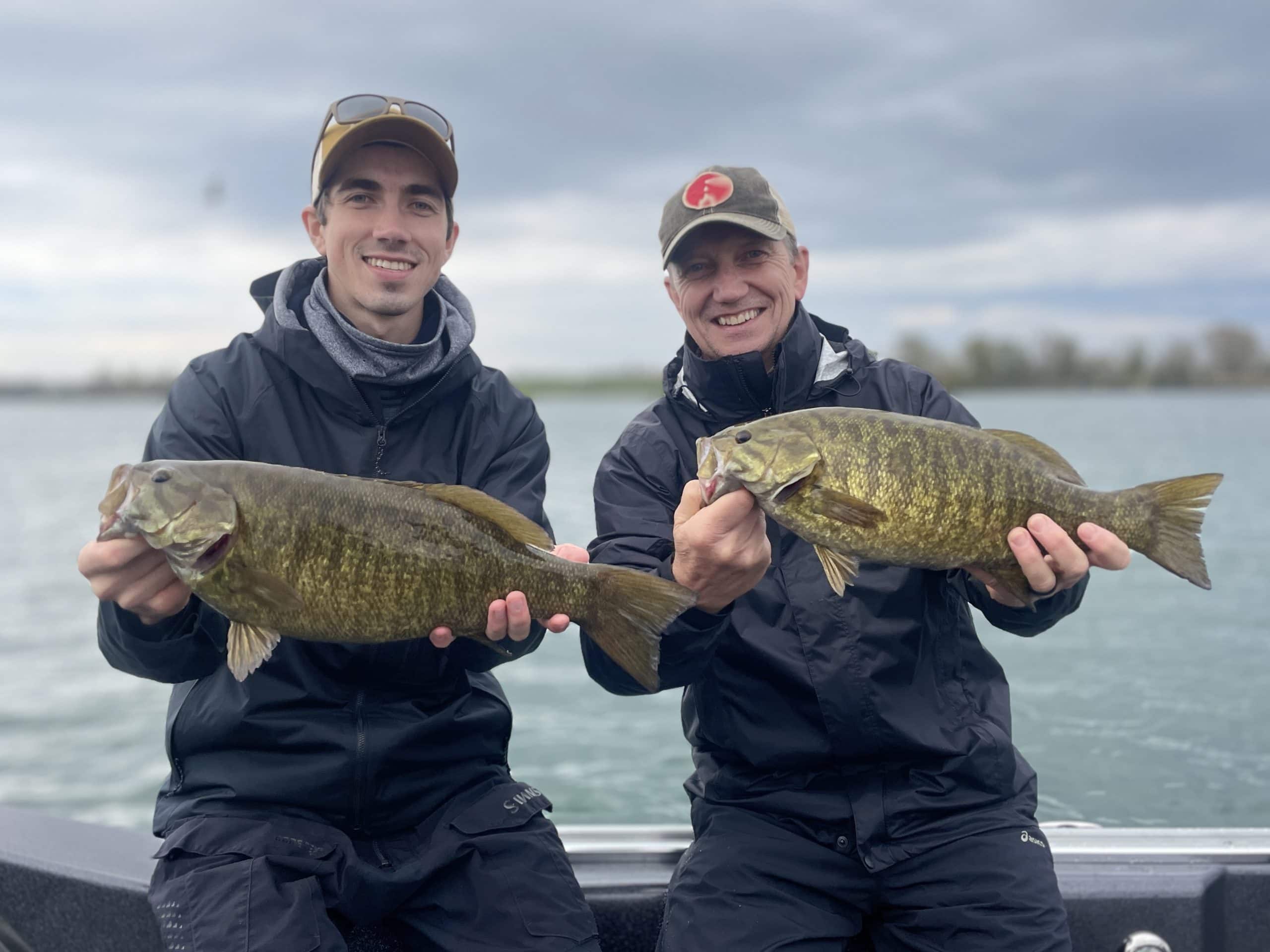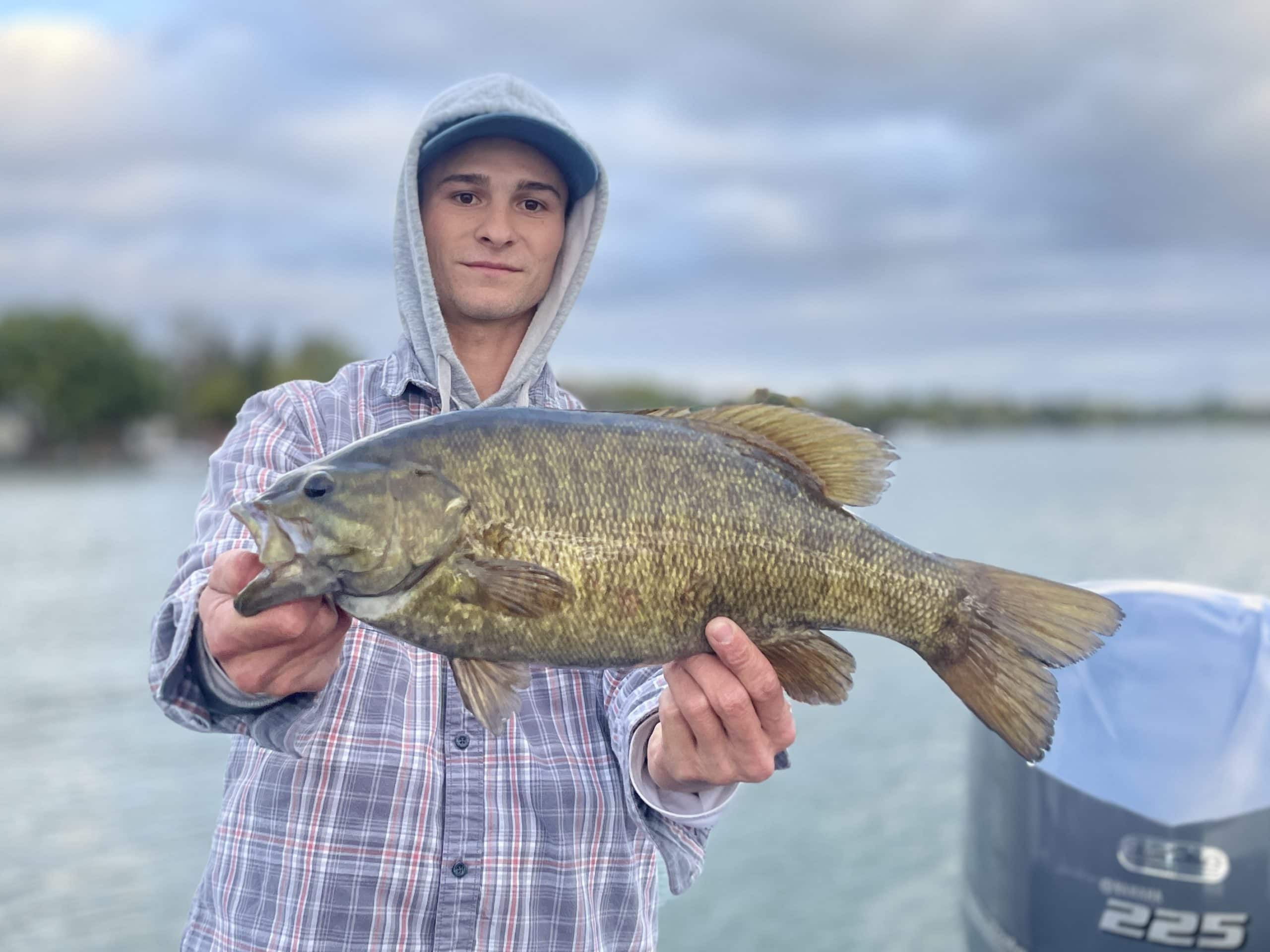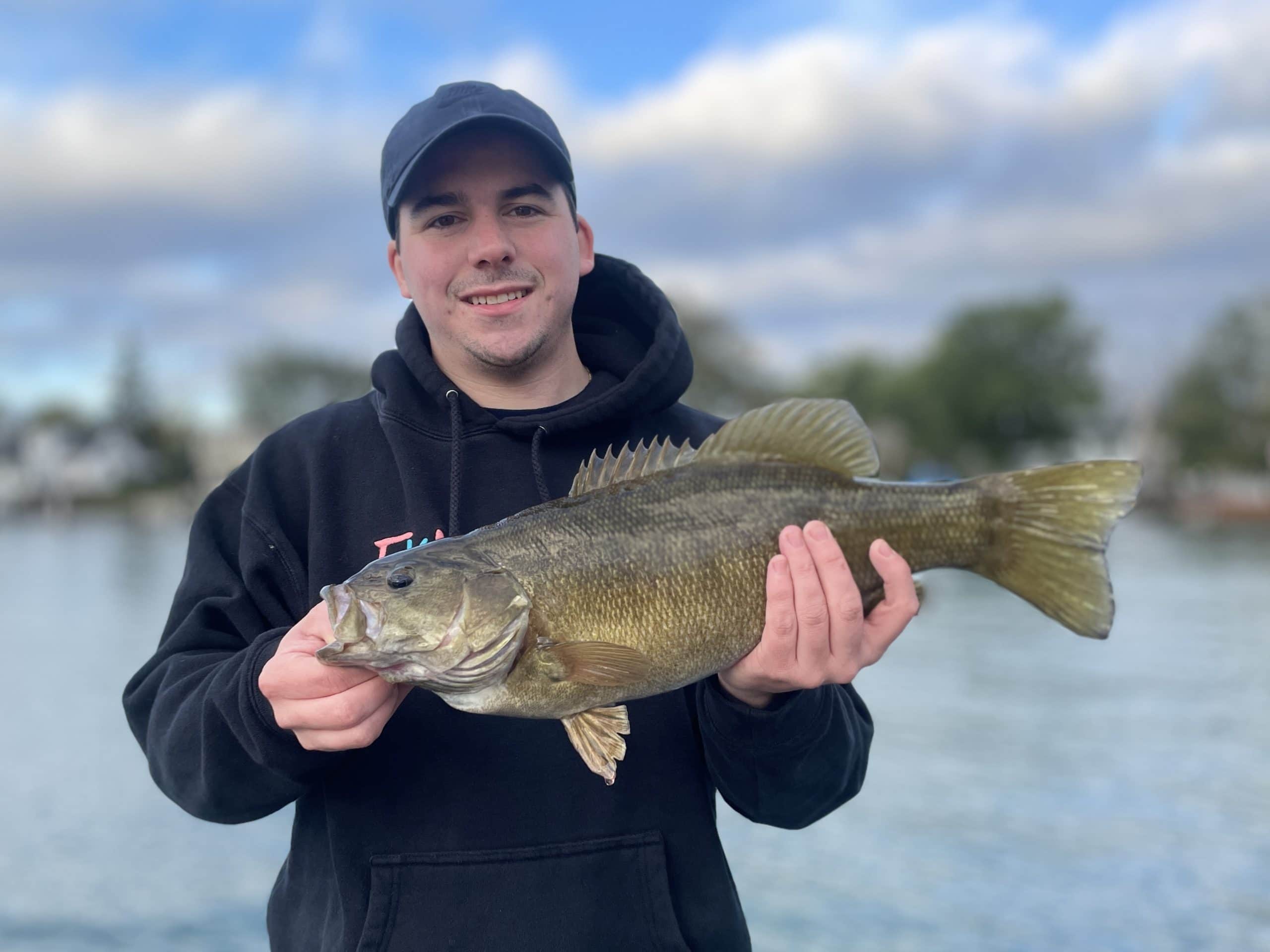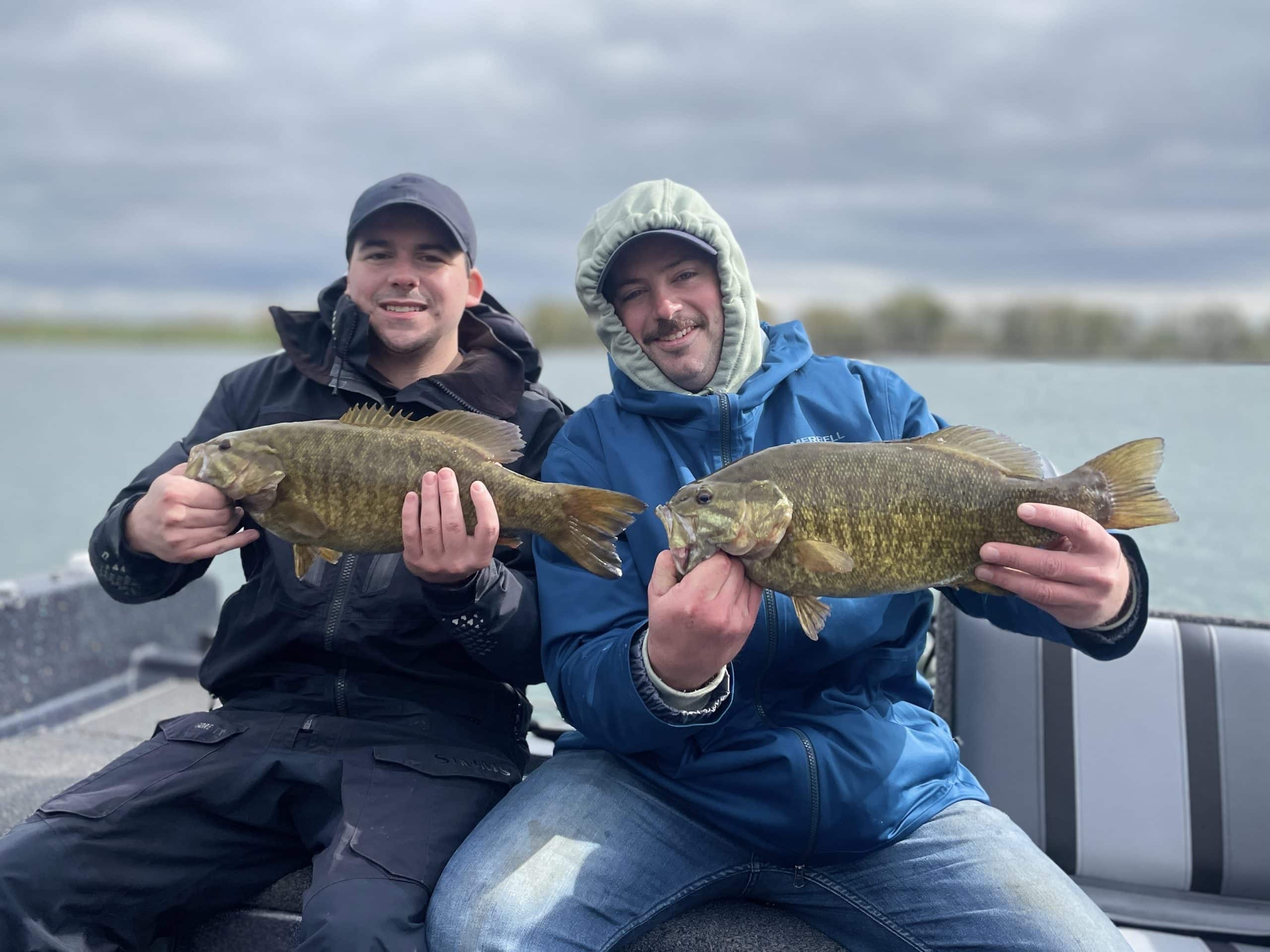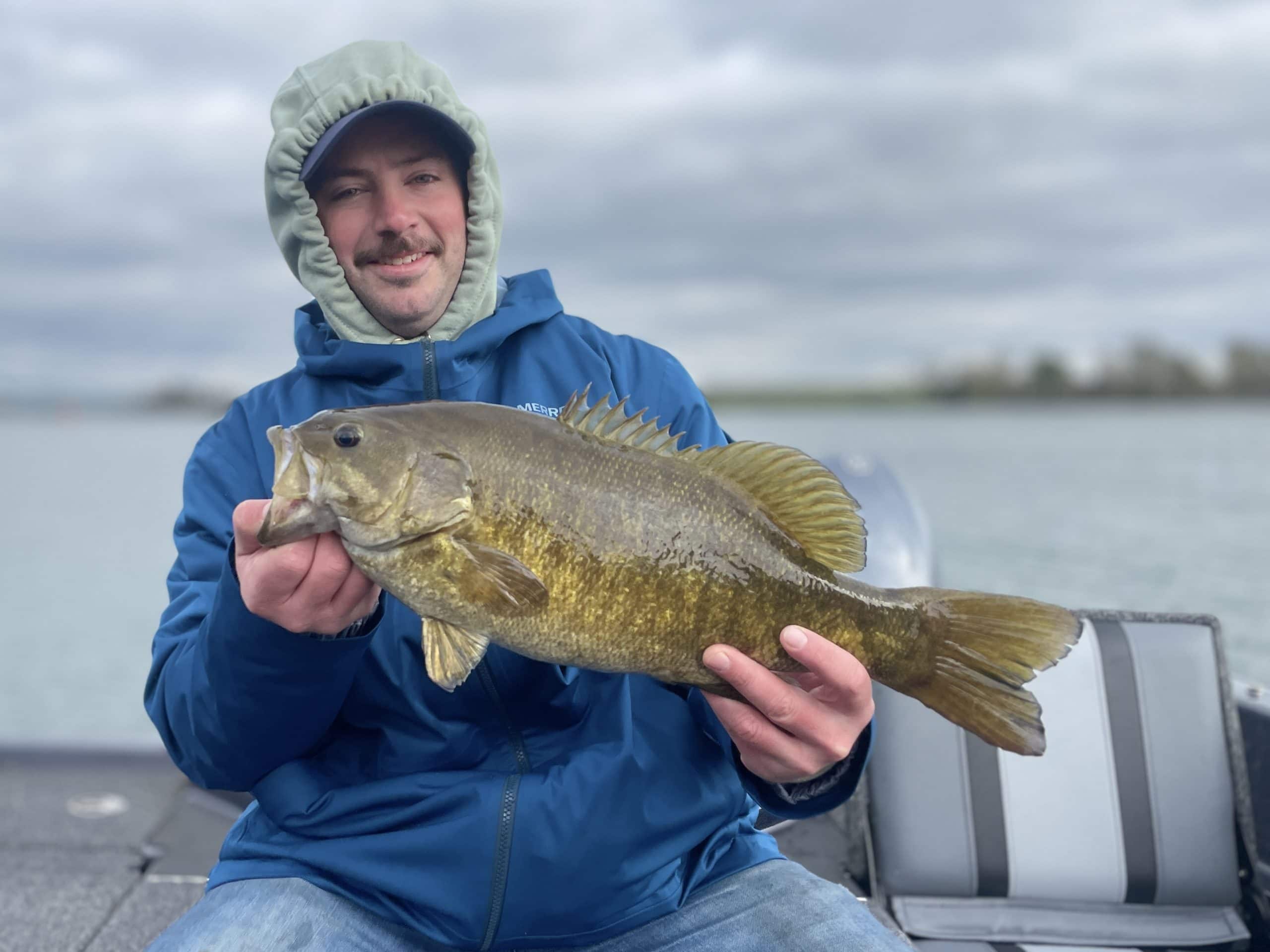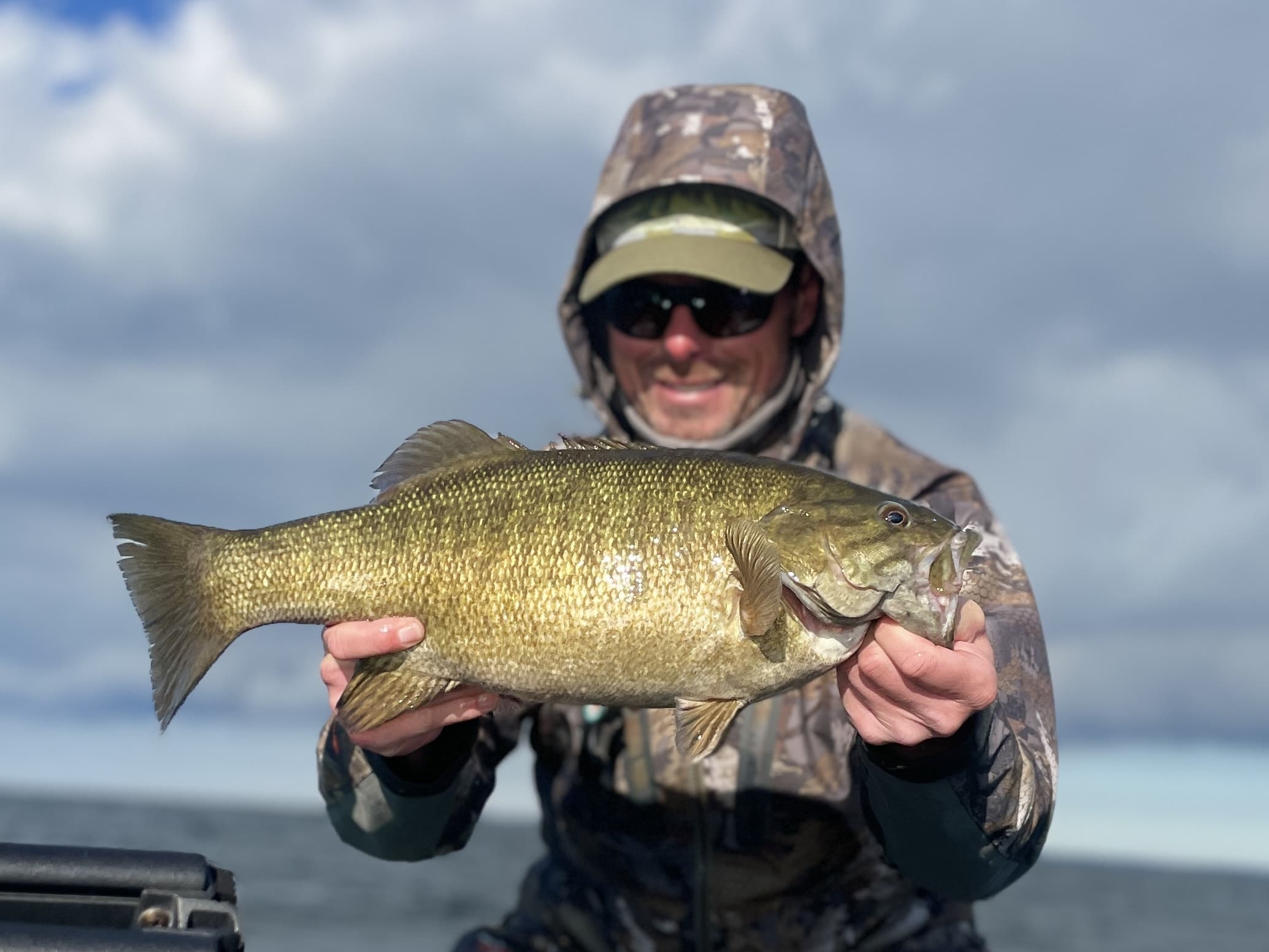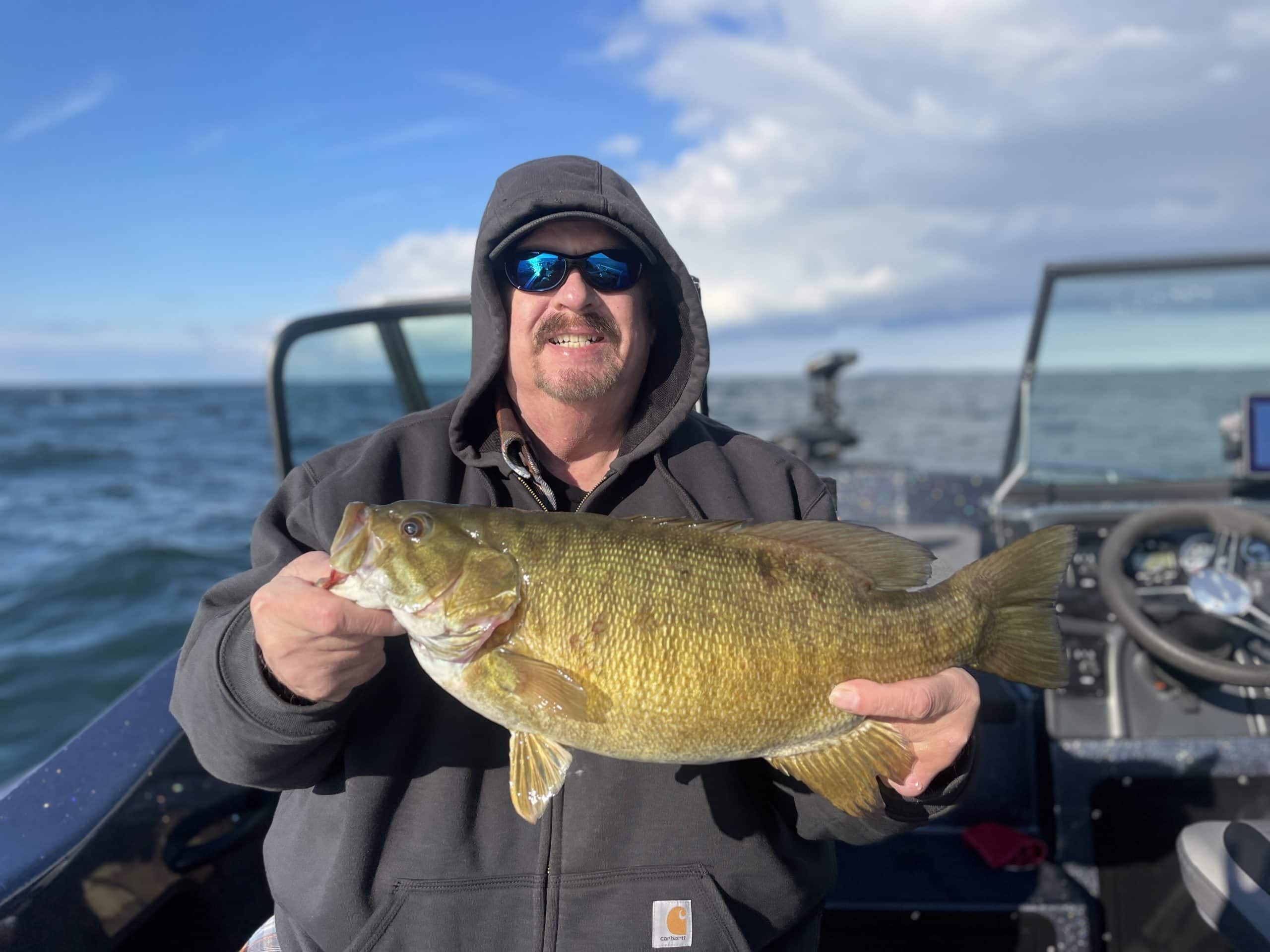 Looking Forward (25-31-Oct )
This week is going to be interesting if the forecast holds. Tomorrow is a wash – lots of wind and rain. Tuesday looks better. Beyond that – lots of east winds, sun, and mild fall temperatures – a strange pattern but Lake Erie and the Lower Niagara should fish well through the weekend.
With the colder nights in store, I'm hoping the water temperatures continue to drop and the trout start pouring into the lower. If they don't, I'll continue to stay on Lake Erie in pursuit of a 6+lb smalljaw. Most if not all of the clients I have on the schedule will be happy with either option.
Our fall schedule is packed/availability is getting slim, but we still have a couple spots open. Call soon to get a date – we'll do everything we can to accommodate you.
Stay healthy my friends – mentally and physically,
Ryan