Days on the Water: 5
Who we fished with: friends, clients
Where we fished: Upper Niagara, Lower Niagara, Lake Ontario Tributaries
What we caught:King Salmon, Lake Trout
Tactics: ned rigs, crawfish, crank baits, beads, flies (streamers)
Commentary
This Past Week
Fresh off another exploration mission we executed from 12-18 Oct (new location – exciting possibilities), this past week definitely tapped into the reserves stored up during that nice little get away. From crazy weather from wind, to heat, to cold, Mother Nature kept things challenging every day.
At least once per migration (king, brown trout, steelhead), we spend a few days on the Lake Ontario tributaries. These waters are fun in small doses (just my opinion), especially when we can fish private property (with landowner permission of course) and get away from the crowds. When you hit the tribs when the water is right, fish always get caught and you'll be able to witness fish migrating/pushing up the creeks. This past week – we hit the tribs at a good time (the water was low but the fish were there).
The Lower Niagara fished at an entertaining level as well this past week. The king salmon action has diminished dramatically (not that there was a ton to begin with) but the lake trout and steelhead have entered the fray and are keeping things entertaining.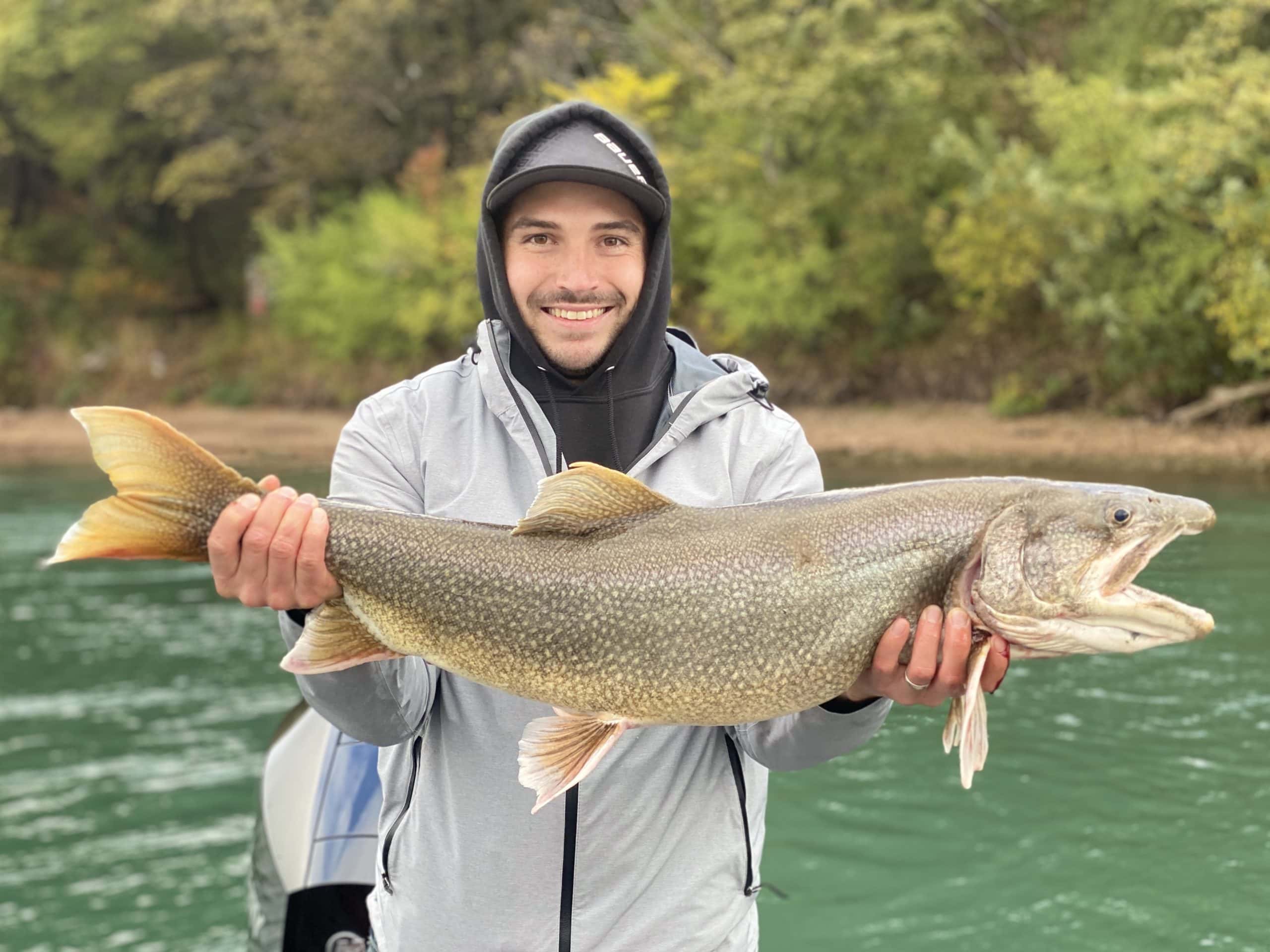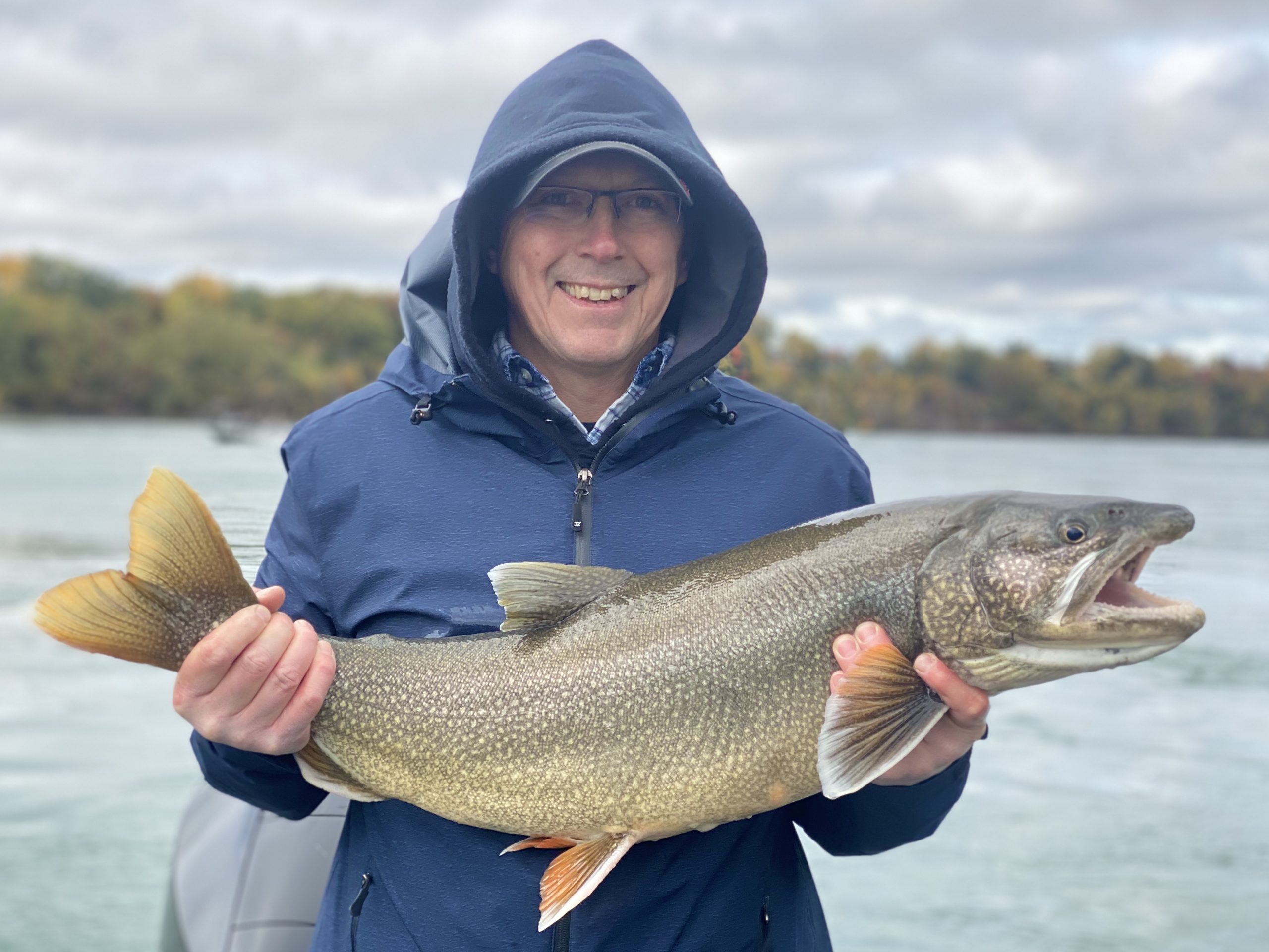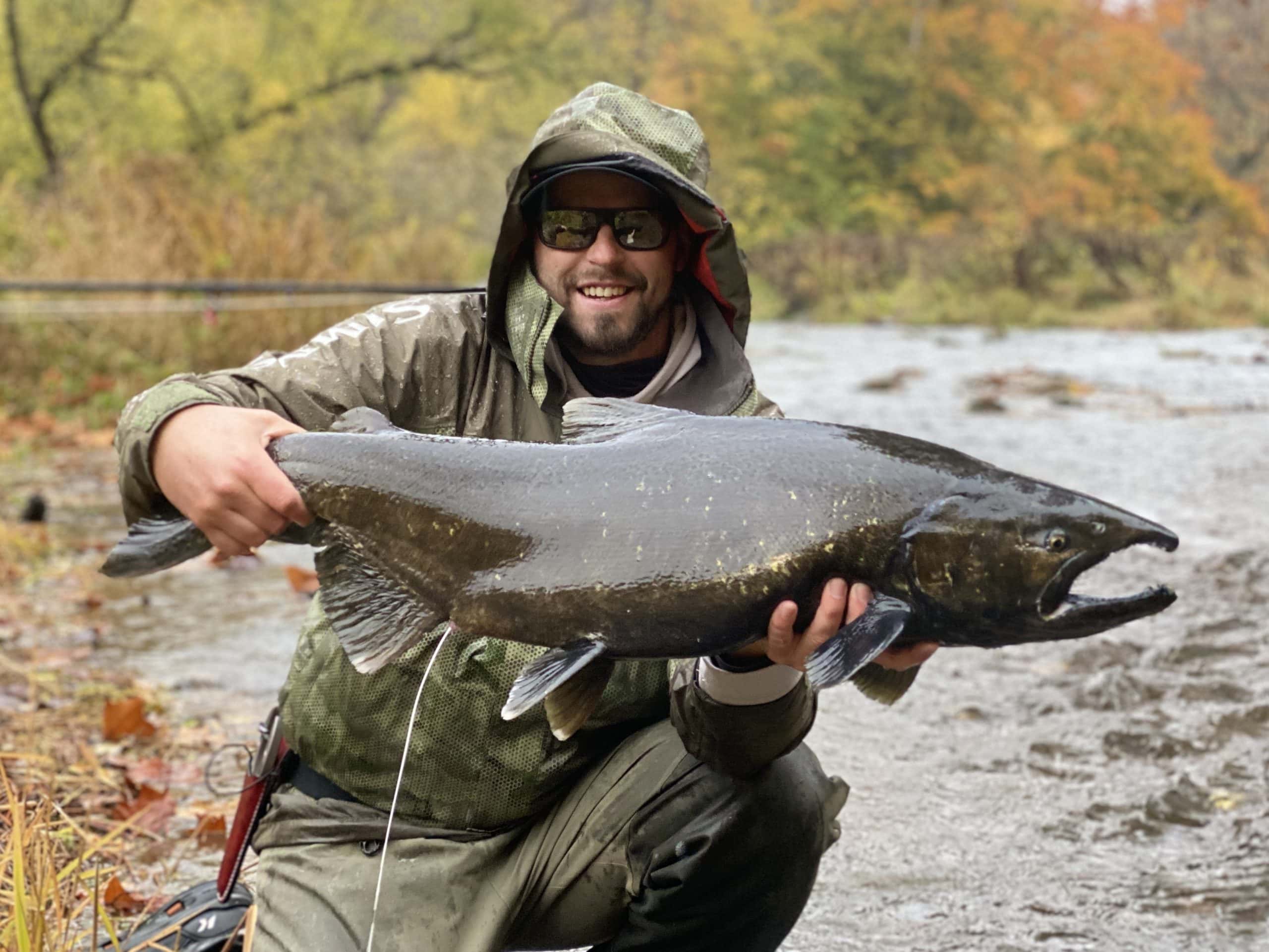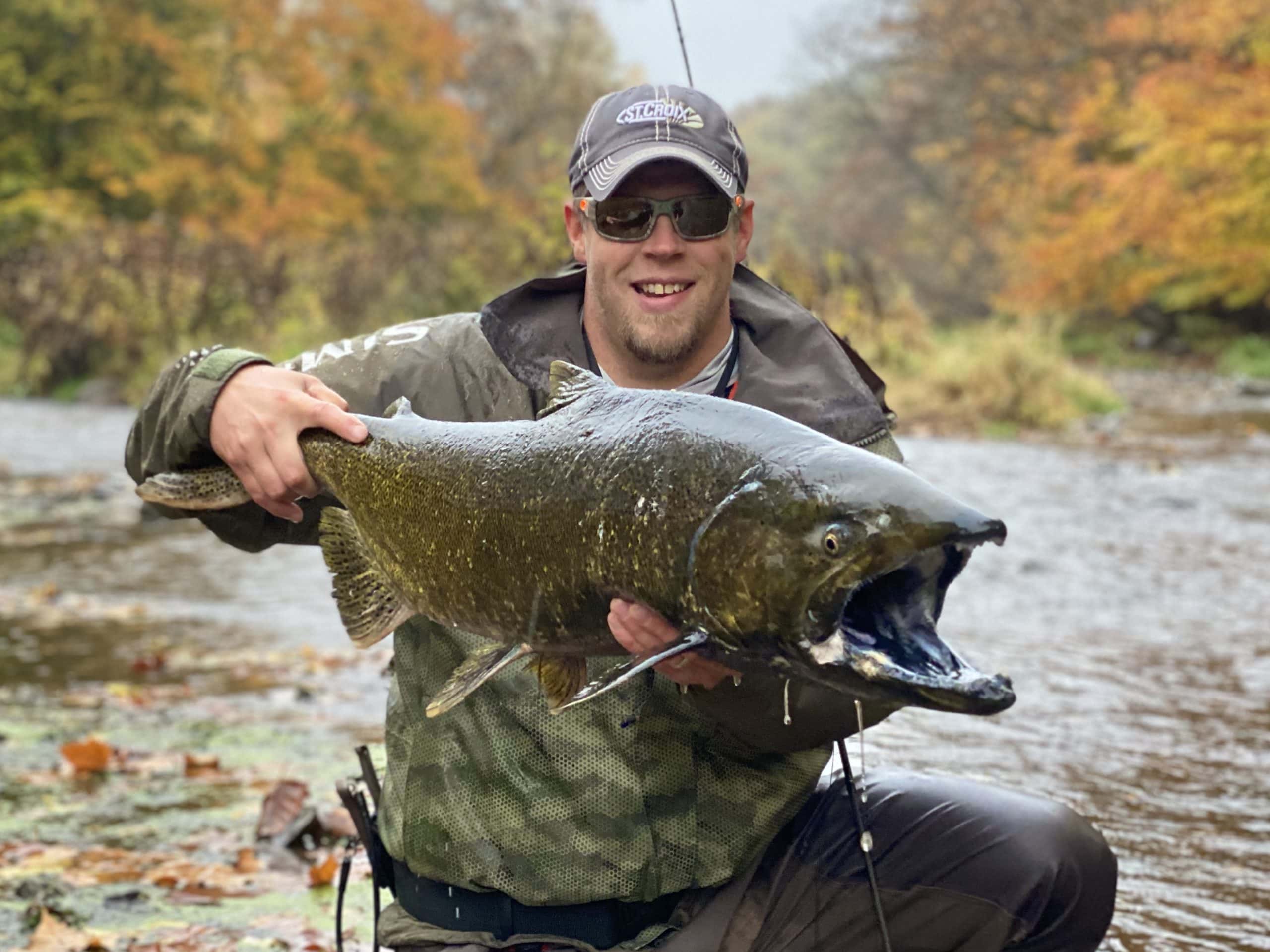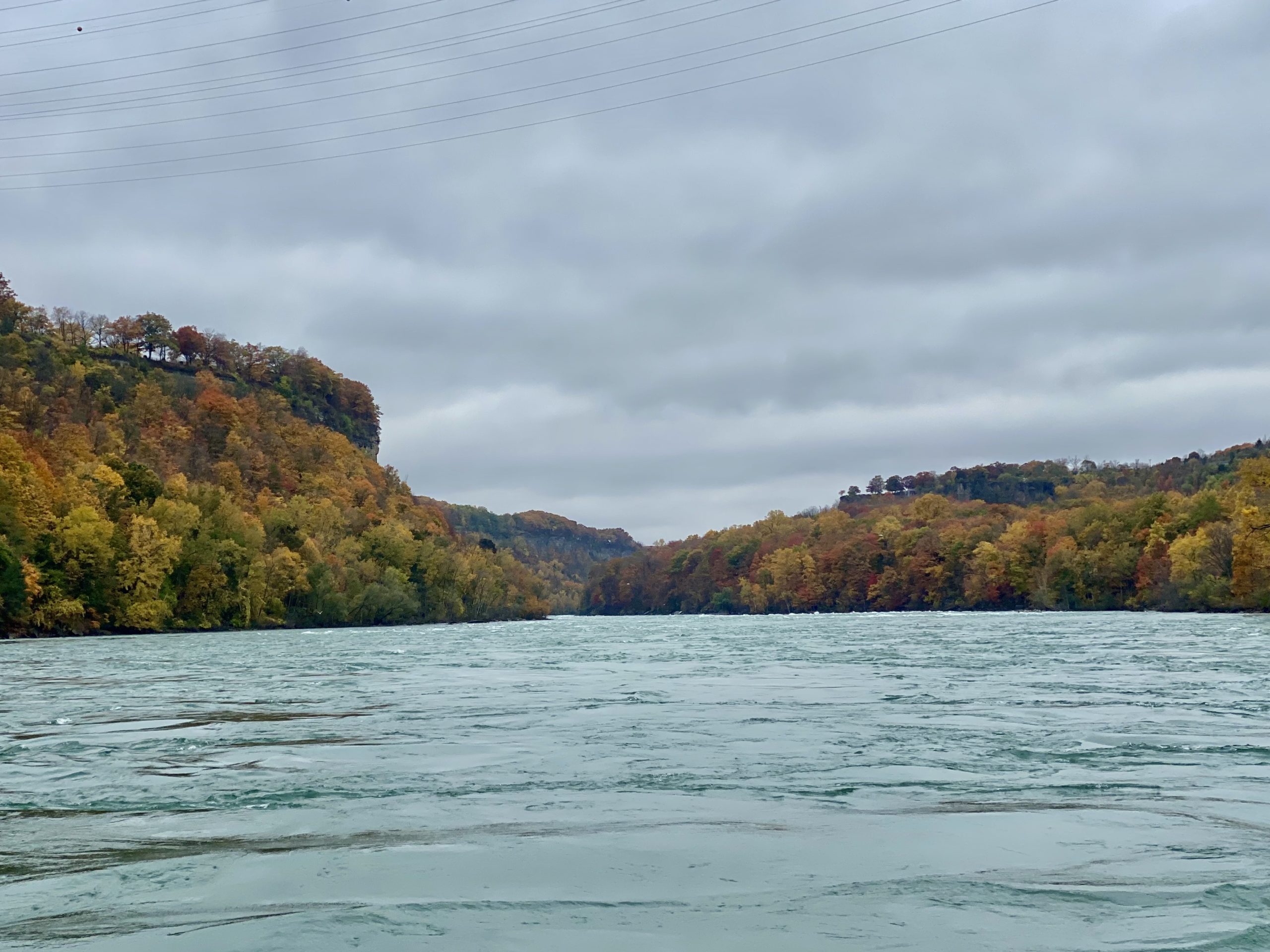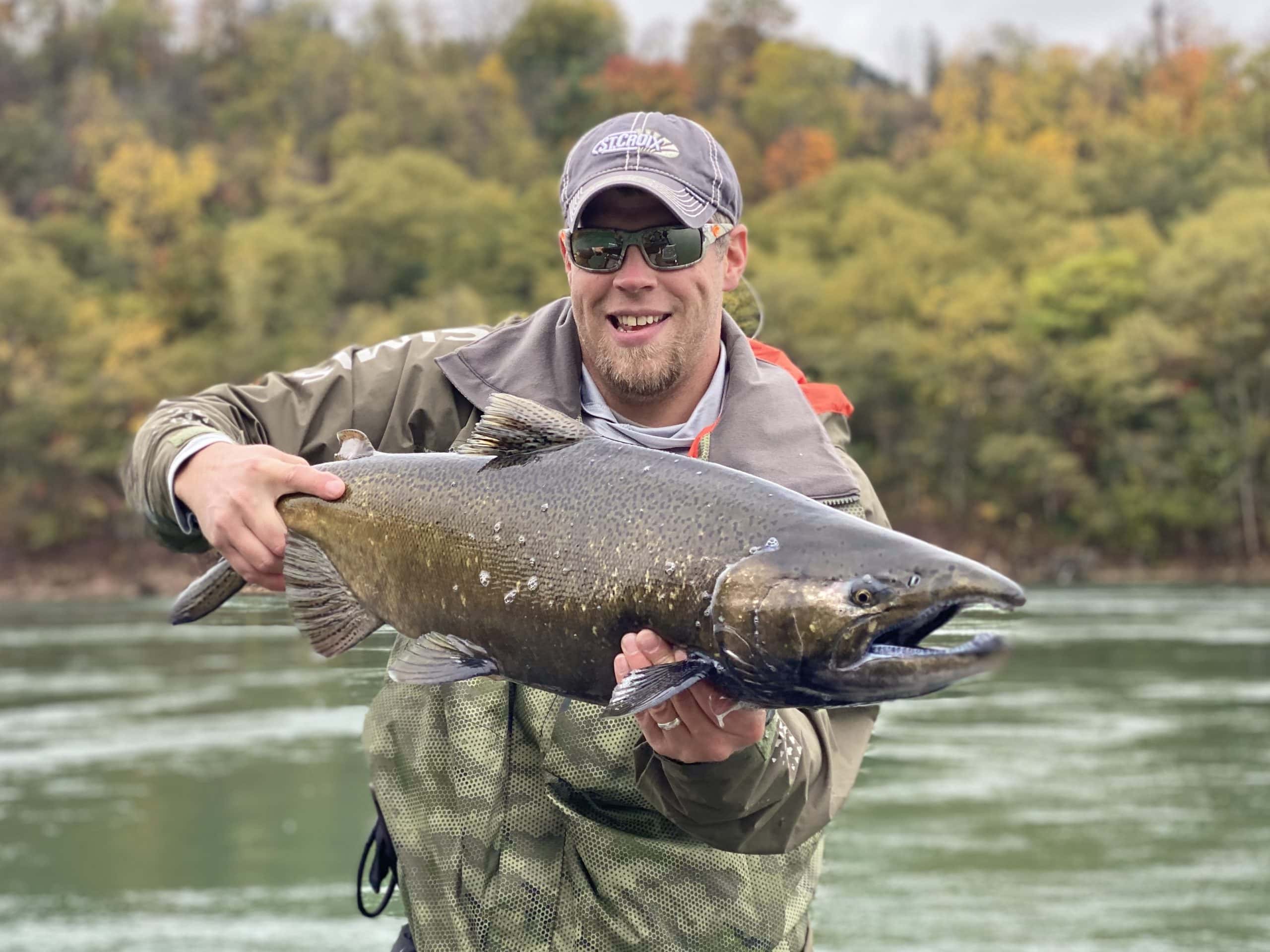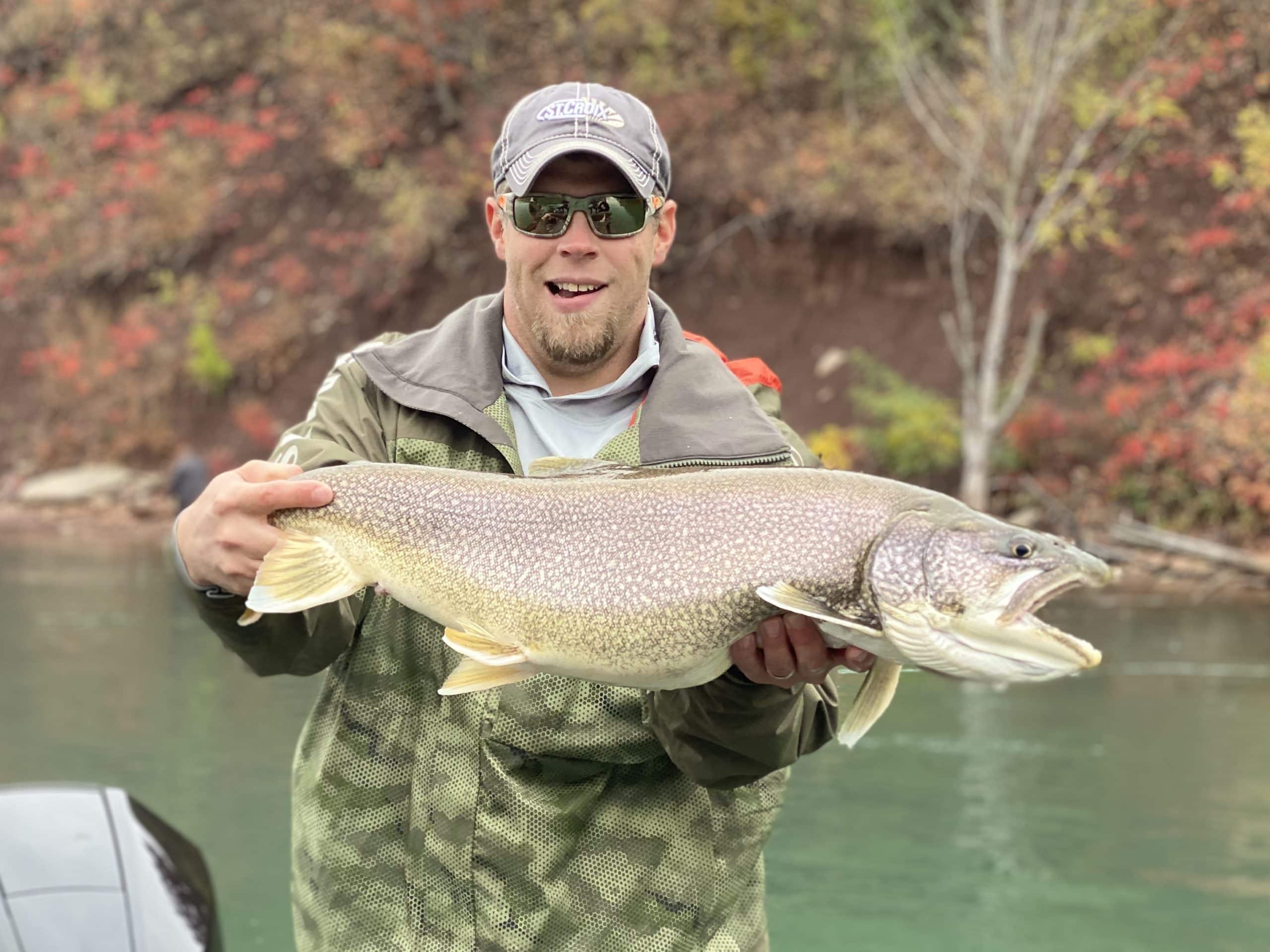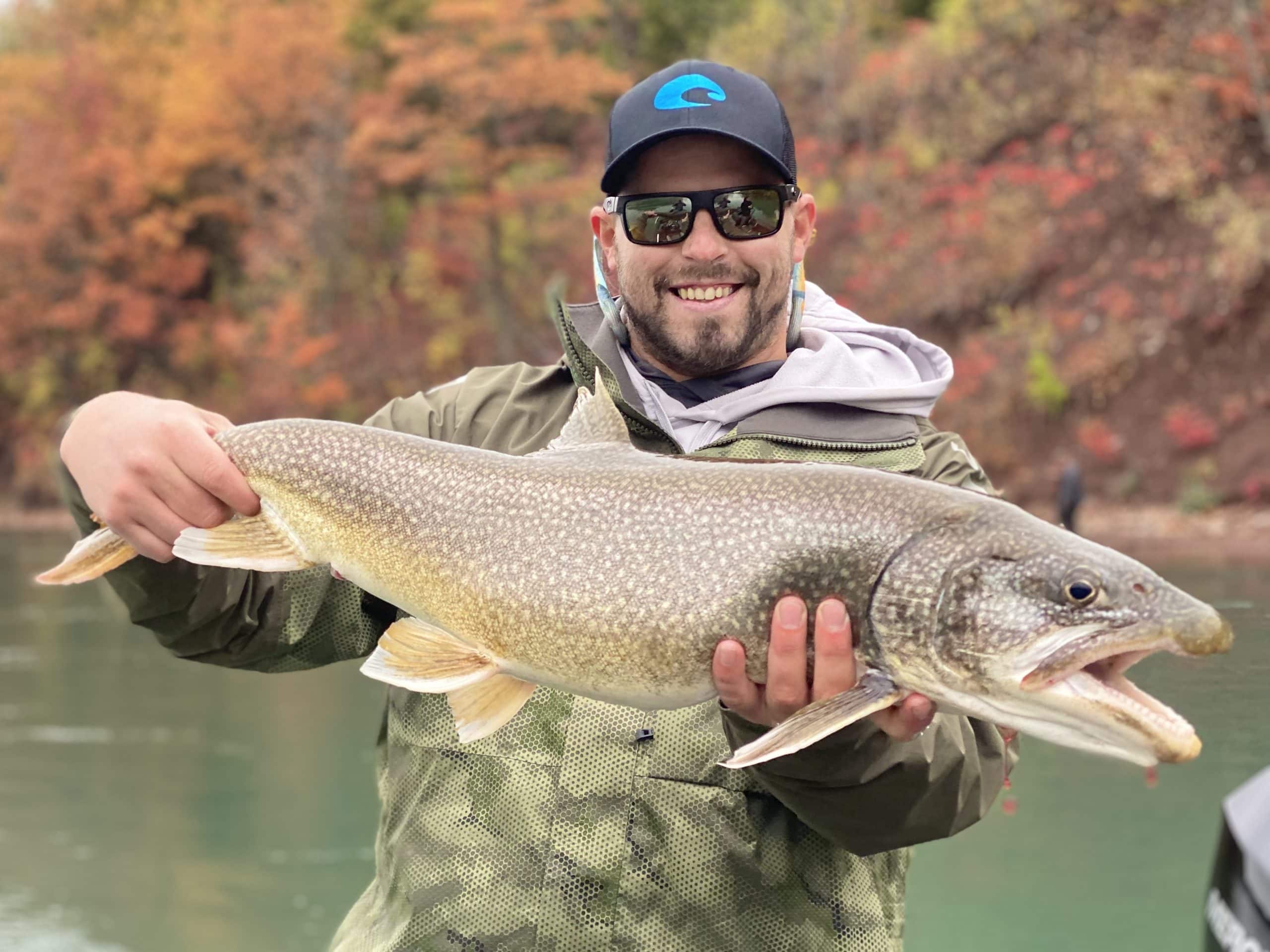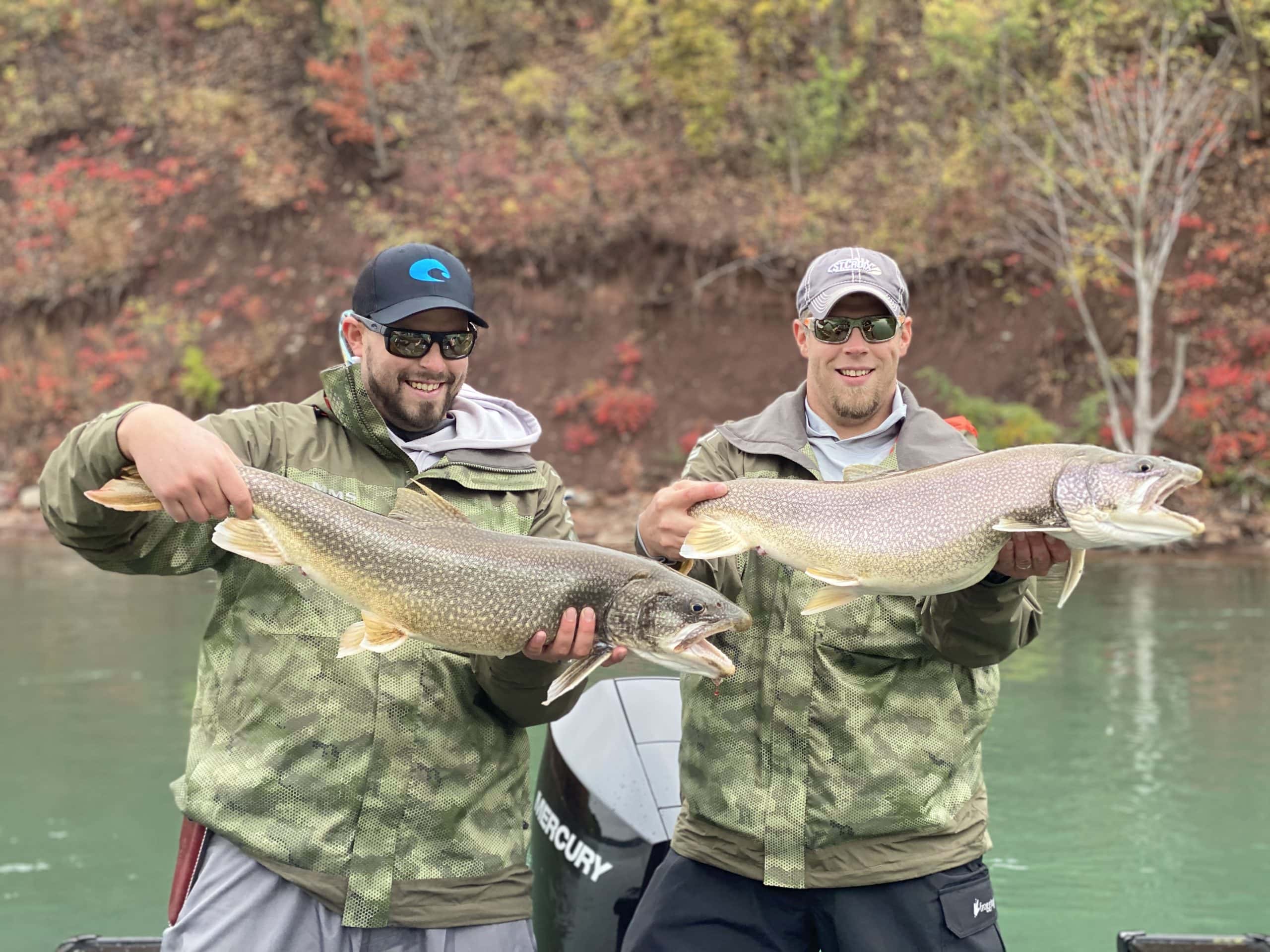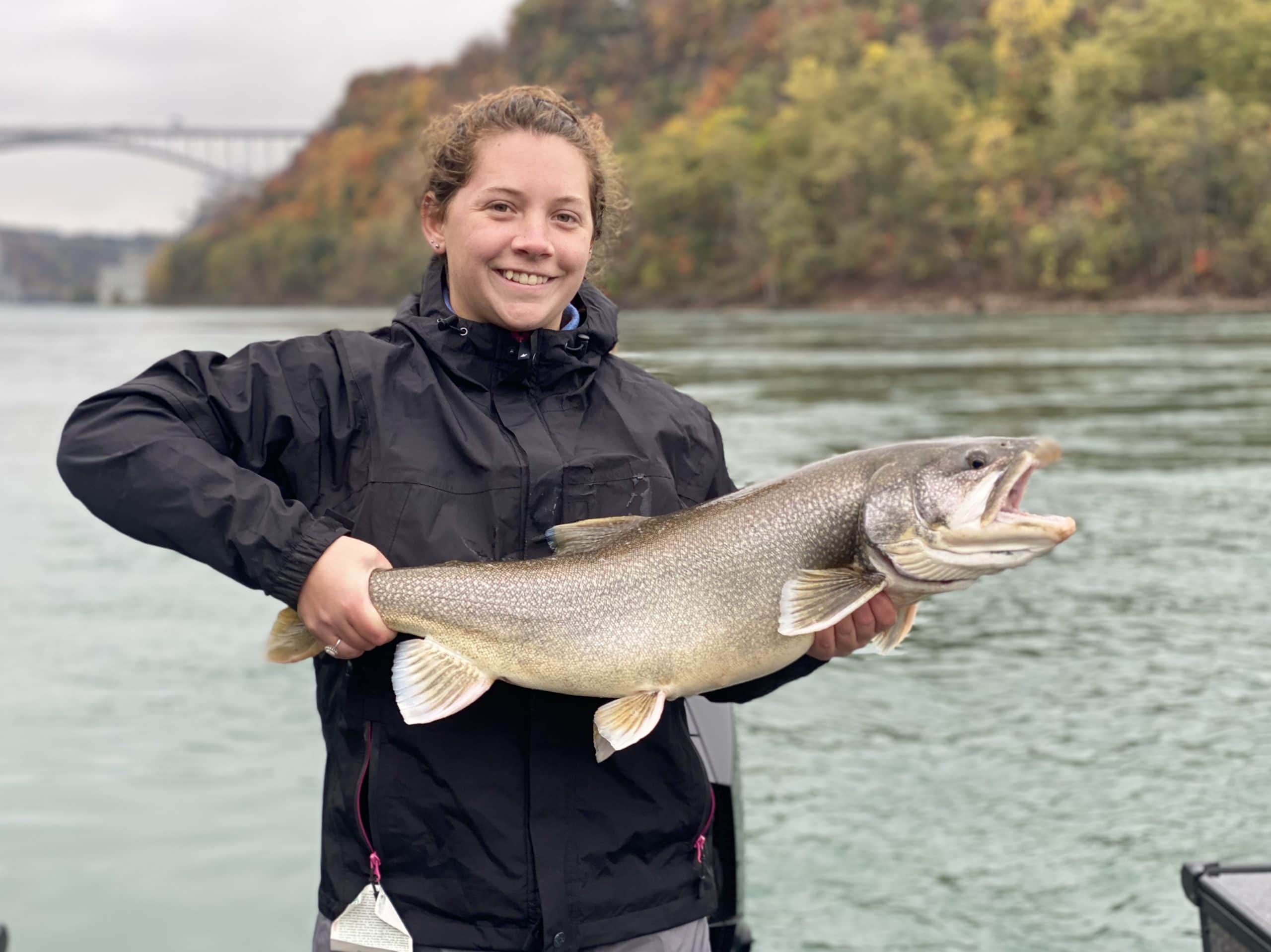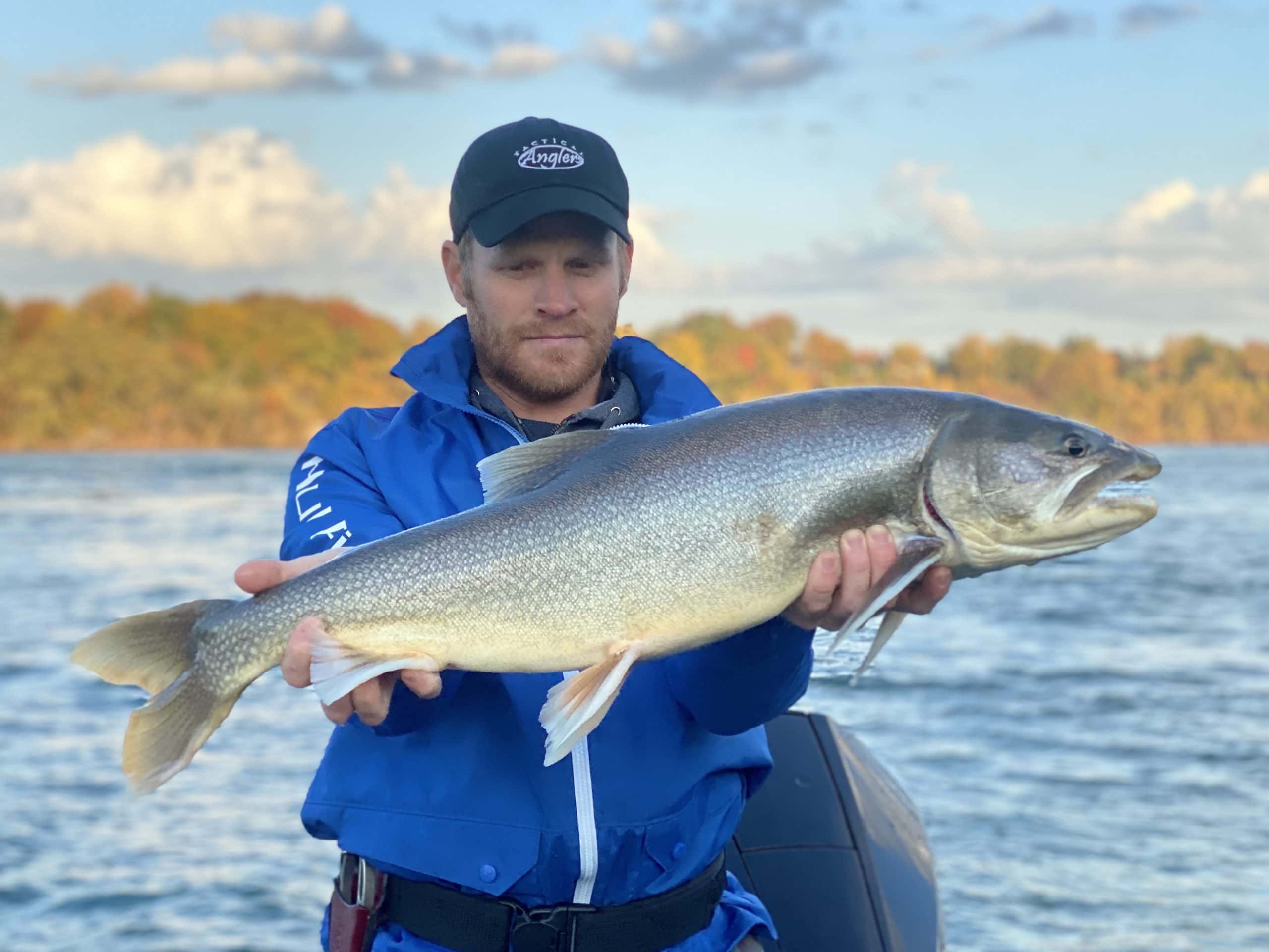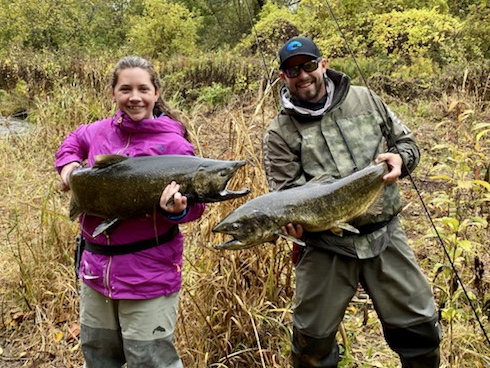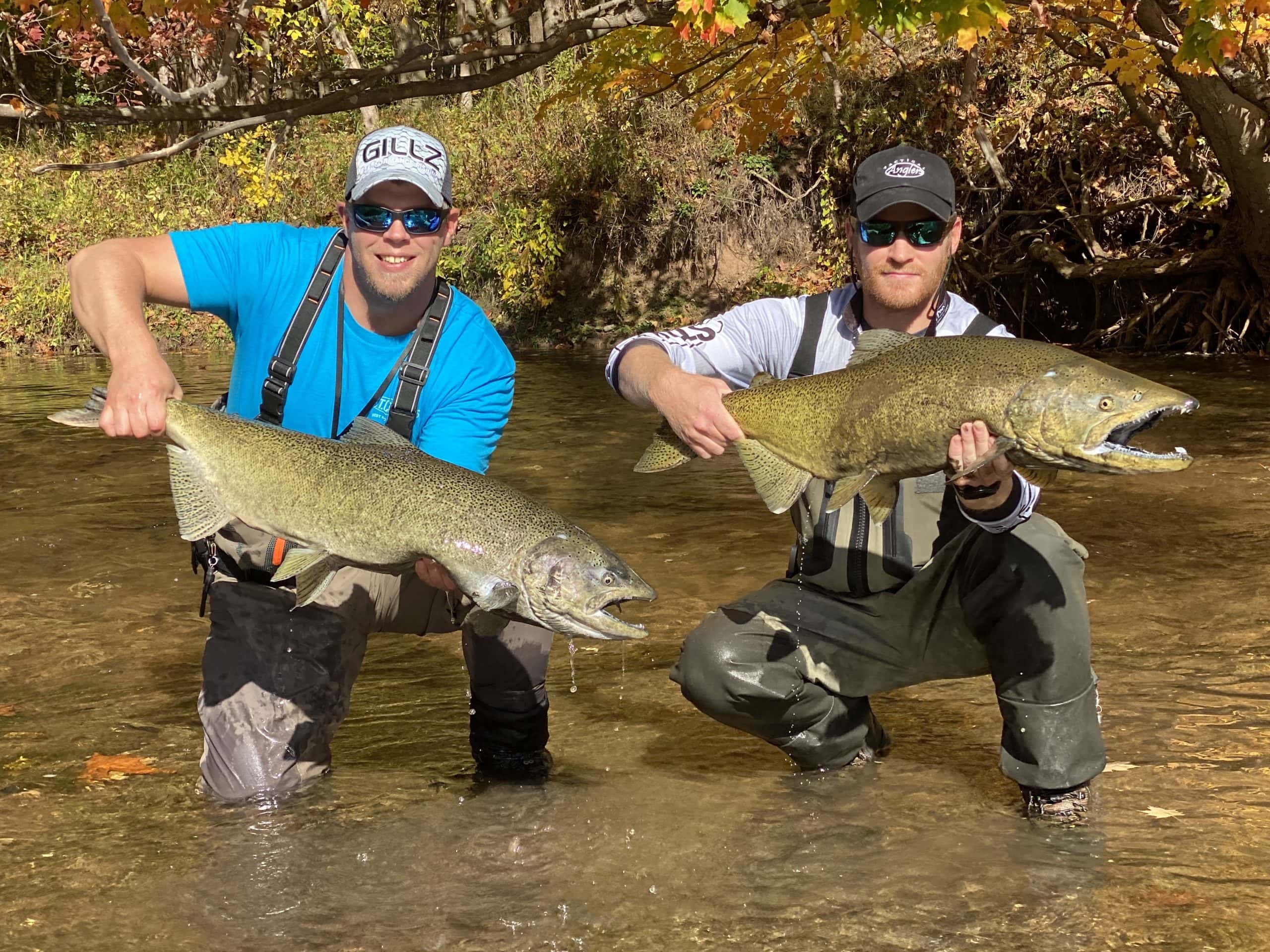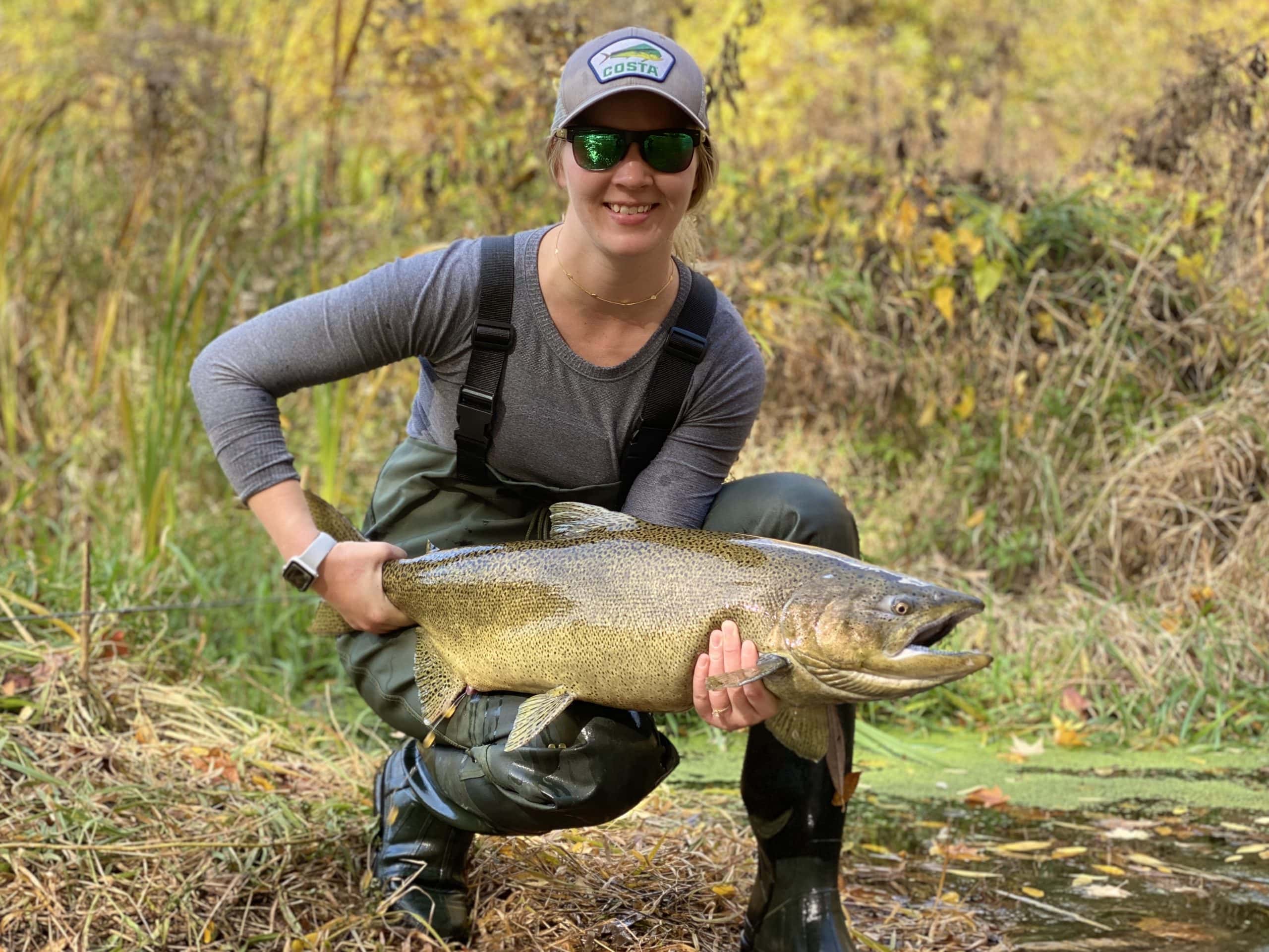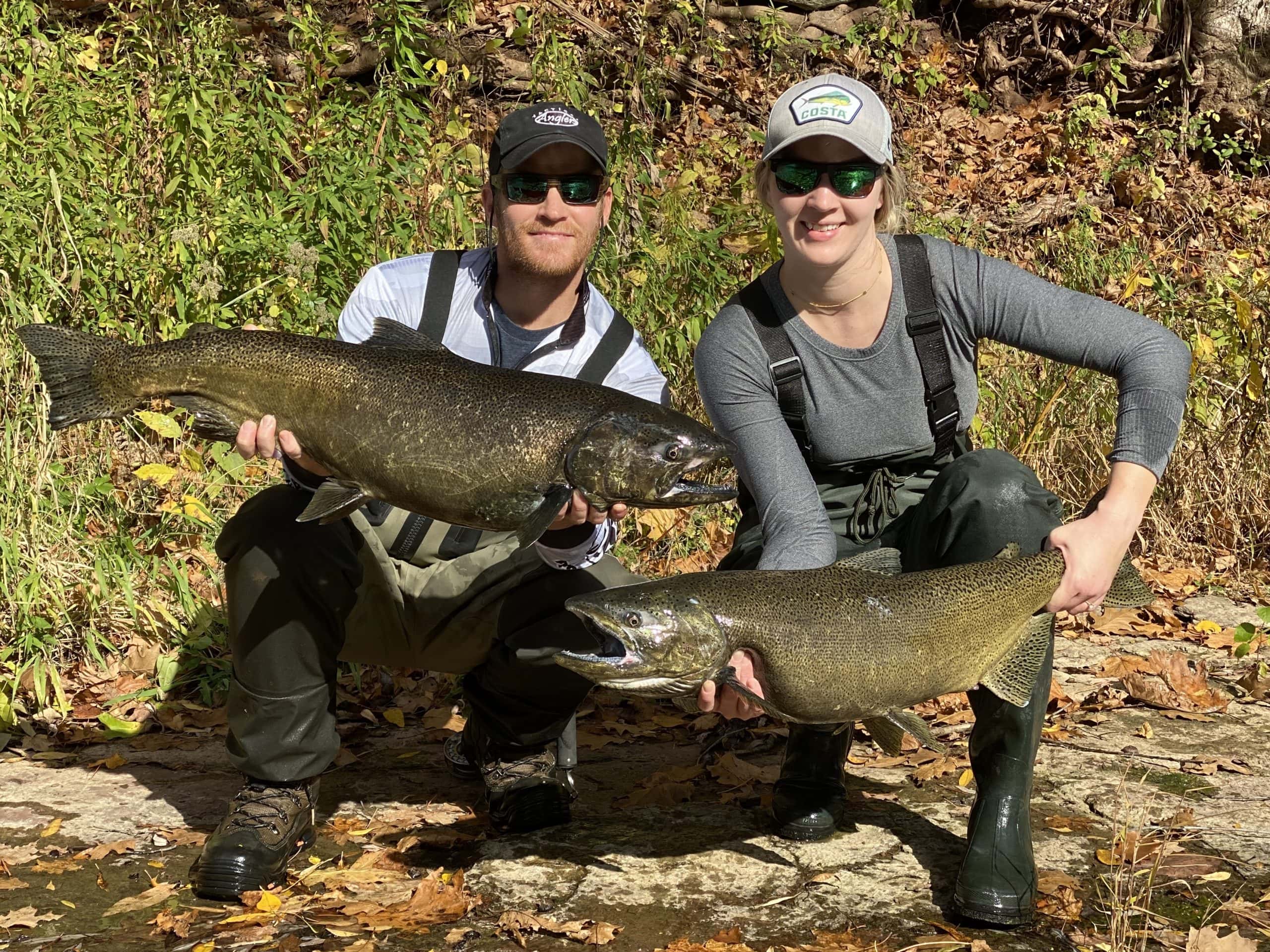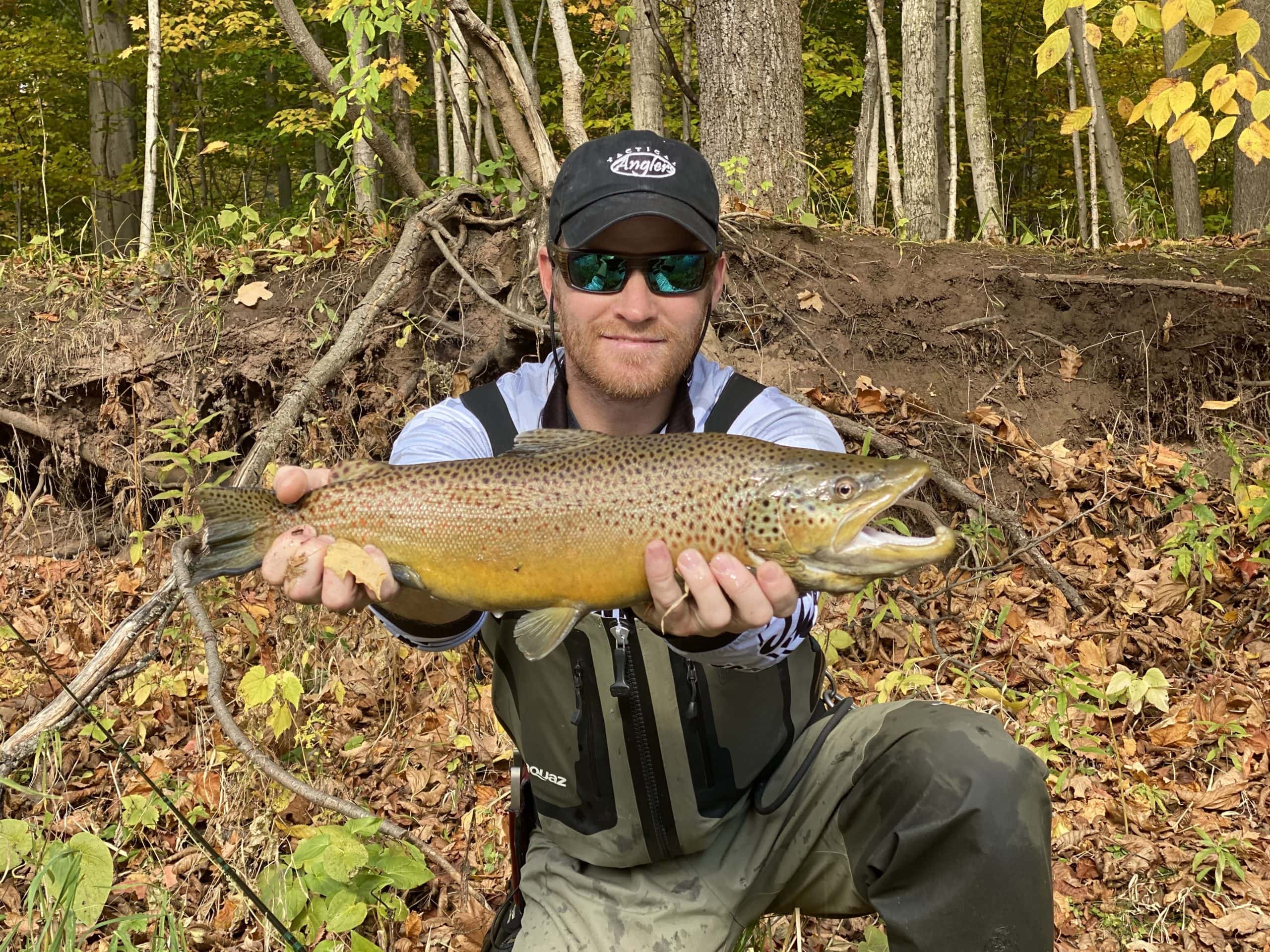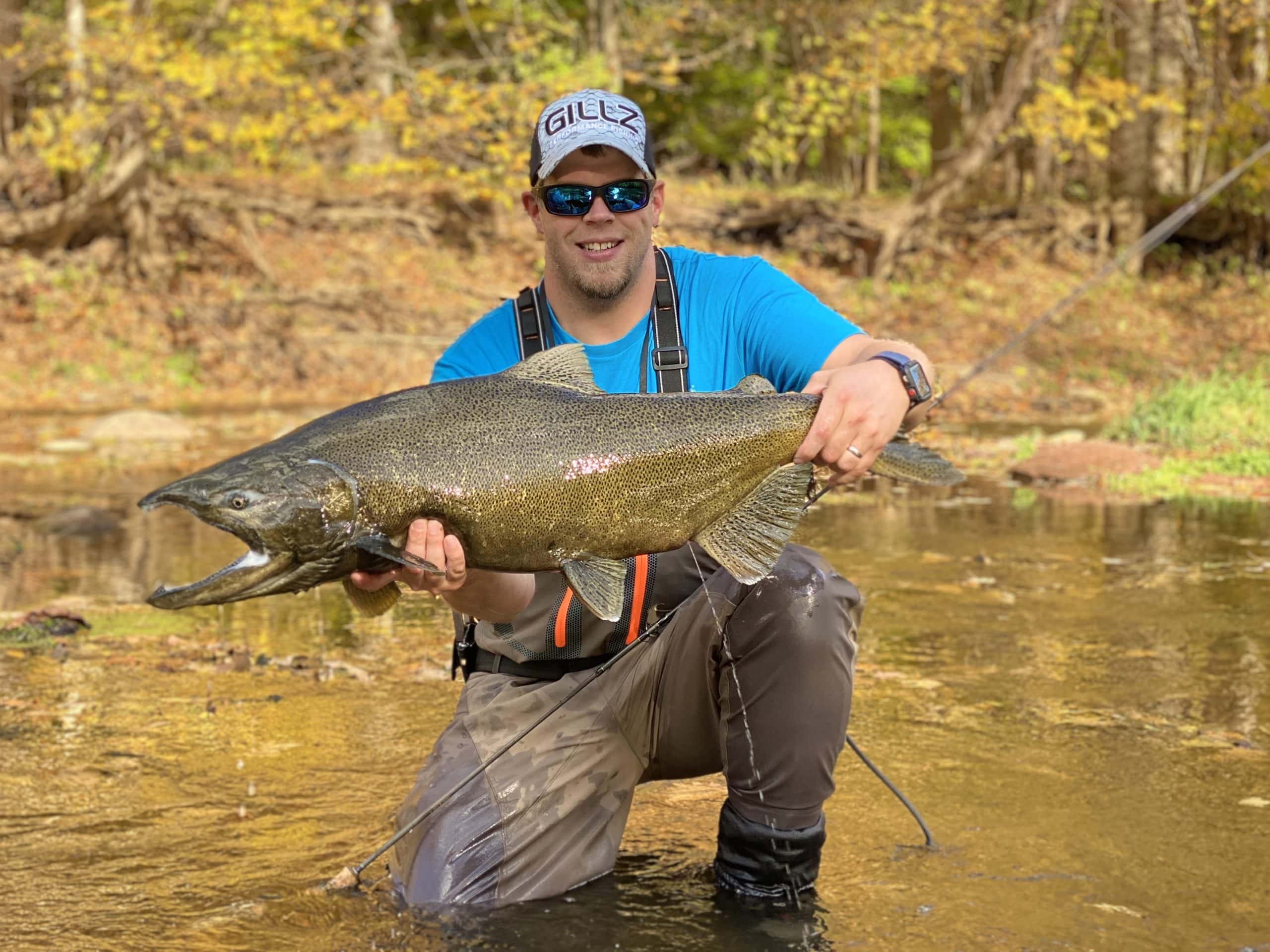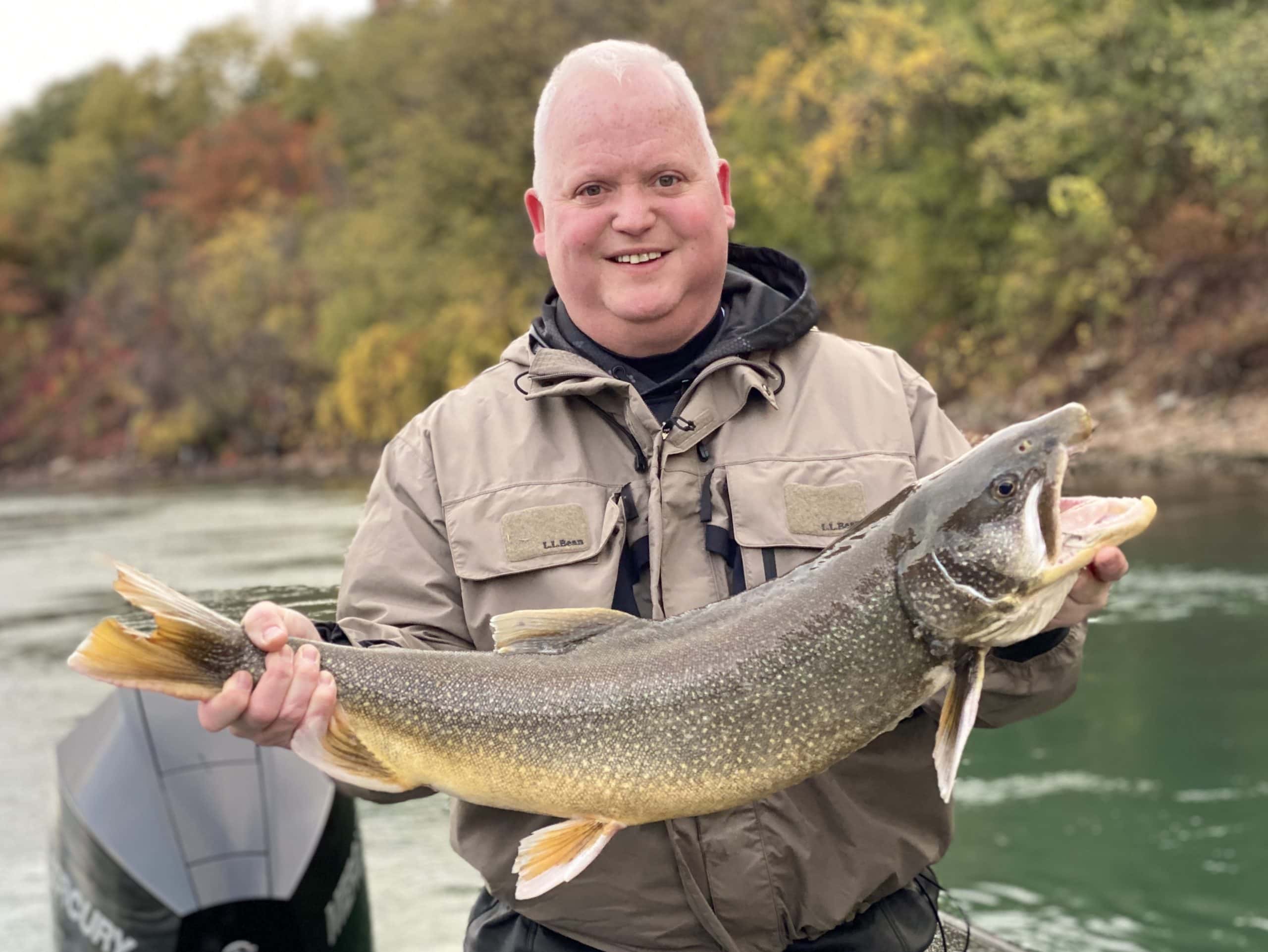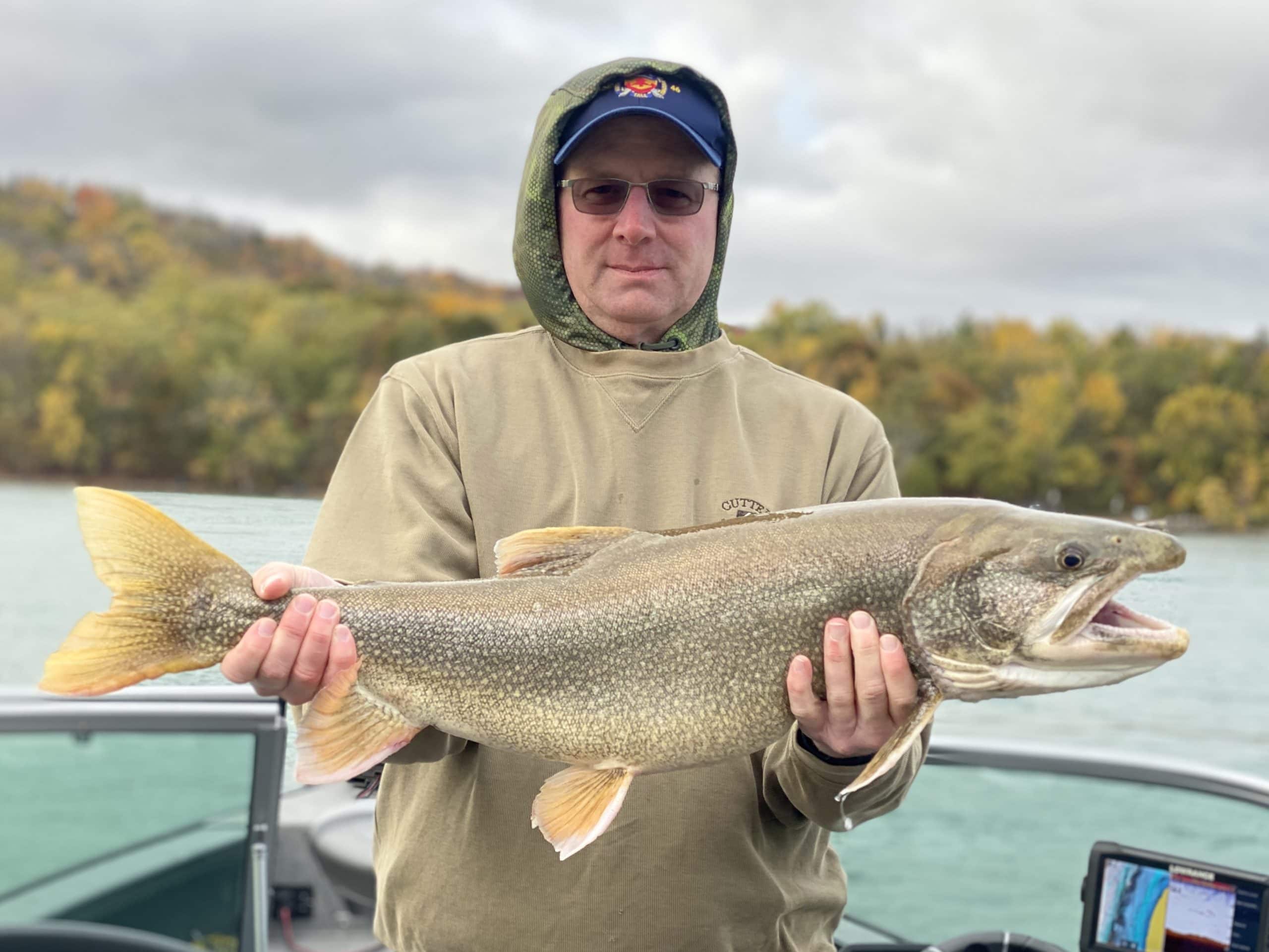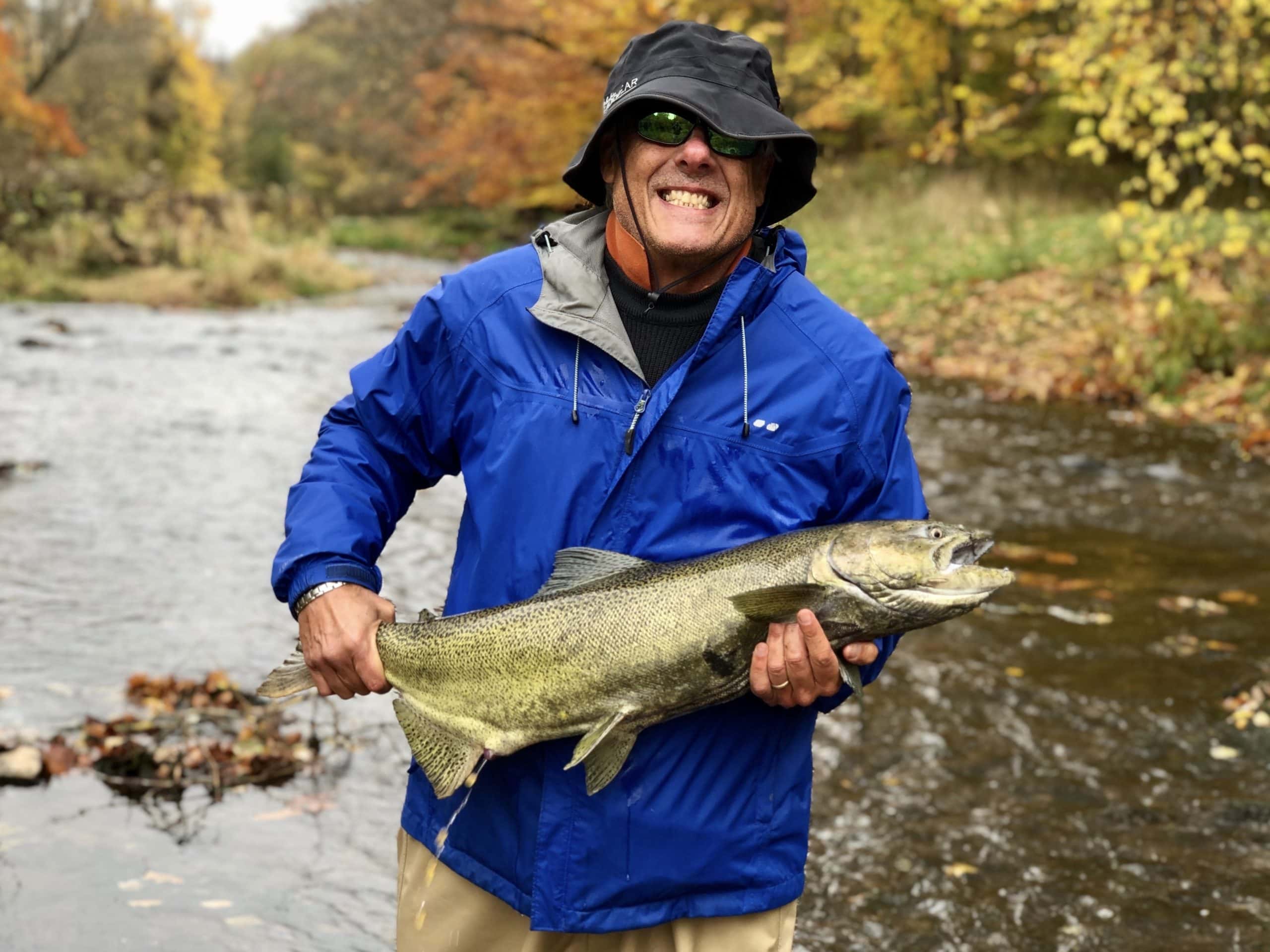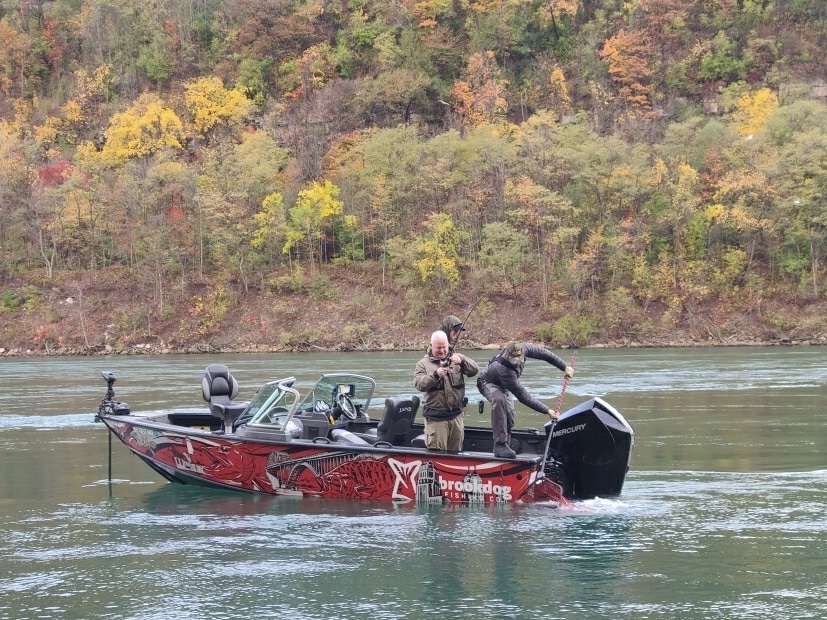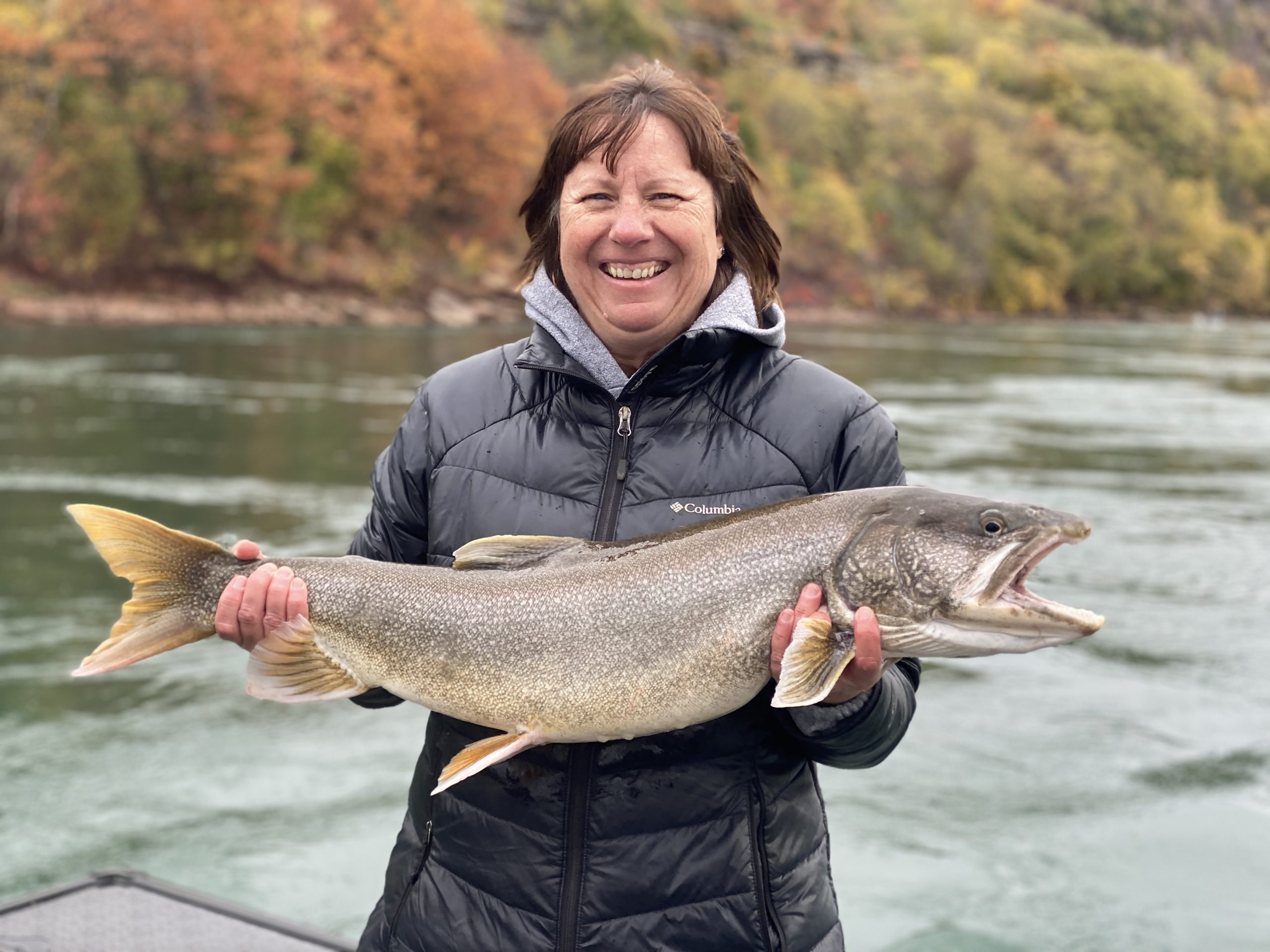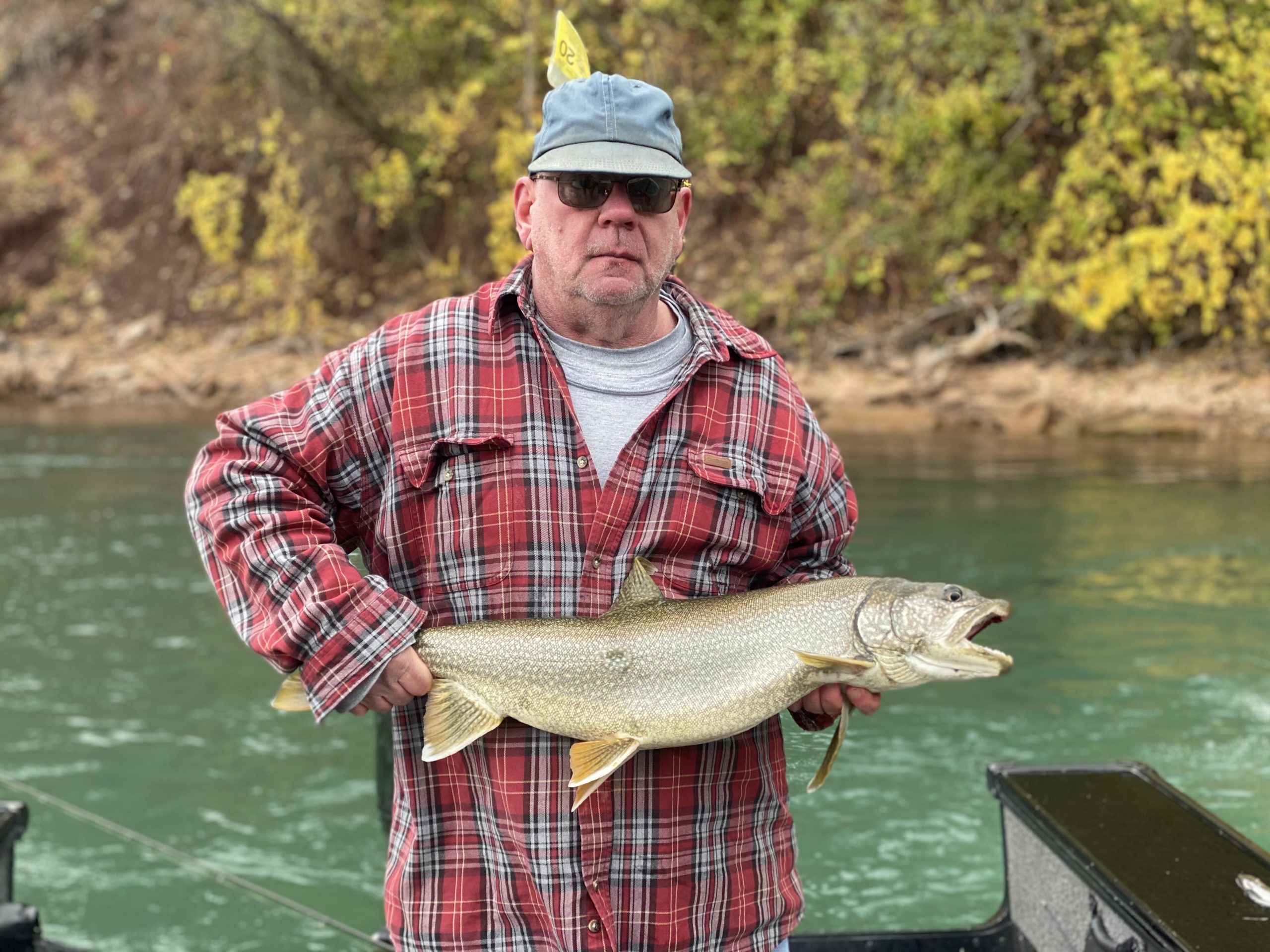 Next Week
More of the same – except the weather forecast looks like it'll be a little more stable…and cold…finally! I'm guessing more and more lakers will enter the system as will steelhead. Brown trout can't be far away. We'll be on the water daily in pursuit. If you want to see this firsthand instead of reading about it – give us a call.
Get outside and enjoy nature, my friends. The foliage is prime and the weather is crisp. It's a fleeting window – don't miss it.
Stay well my friends – mentally and physically,
Ryan