Days on the Water: 6
Who we fished with: friends, clients
Where we fished: Lower Niagara
What we caught:Lake Trout, Steelhead, Smallmouth Bass
Tactics: beads, artificial minnows
Commentary
This Past Week
Happy Daylight Savings Time! Happy first snow! These 2 dates/events are loathed by many here in Buffalo Niagara, NY…not me. It's a sign of wonderful things to come – large concentrations of big, migratory trout. It's the beginning of one of the most dynamic angling windows of the year here in Buffalo Niagara, NY and it's only going to get better.
If you've been following us for over a year now, I'm sure you've heard our take on shack nasties (don't worry, I'll publish an in-depth review of what they are soon). If you're a new subscriber, just keep this in mind – there is no such thing as bad angling weather, just bad angling clothing. In other words, if you dress for the cold, you won't get cold. Put a little differently – there is nothing crazy about fishing in the cold – it's another exciting choice for outdoor recreation when the temperatures drop (like skiing/snowboarding, hunting, tailgating at Bills games, or snowmobiling).
This past week, we saw a few firsts of the season: a dip into low 30s temperatures, snowflakes, and steelhead. A few steelies have been caught here and there by other captains prior to this week while bouncing skein for salmon. However, this past week, it seemed like decent numbers pushed in. We didn't catch a ton by any means, but they are starting to show up more often…it's only going to get better.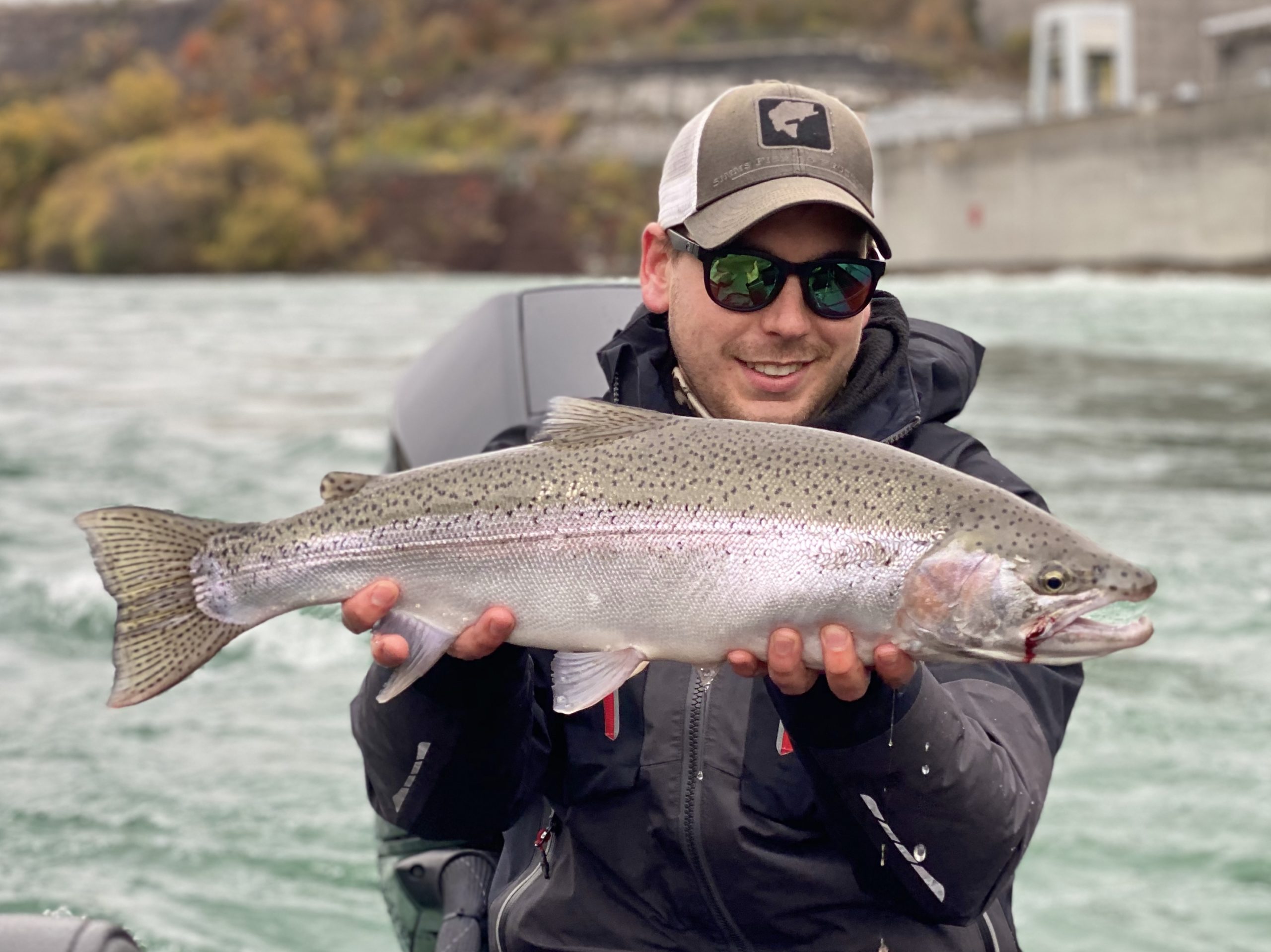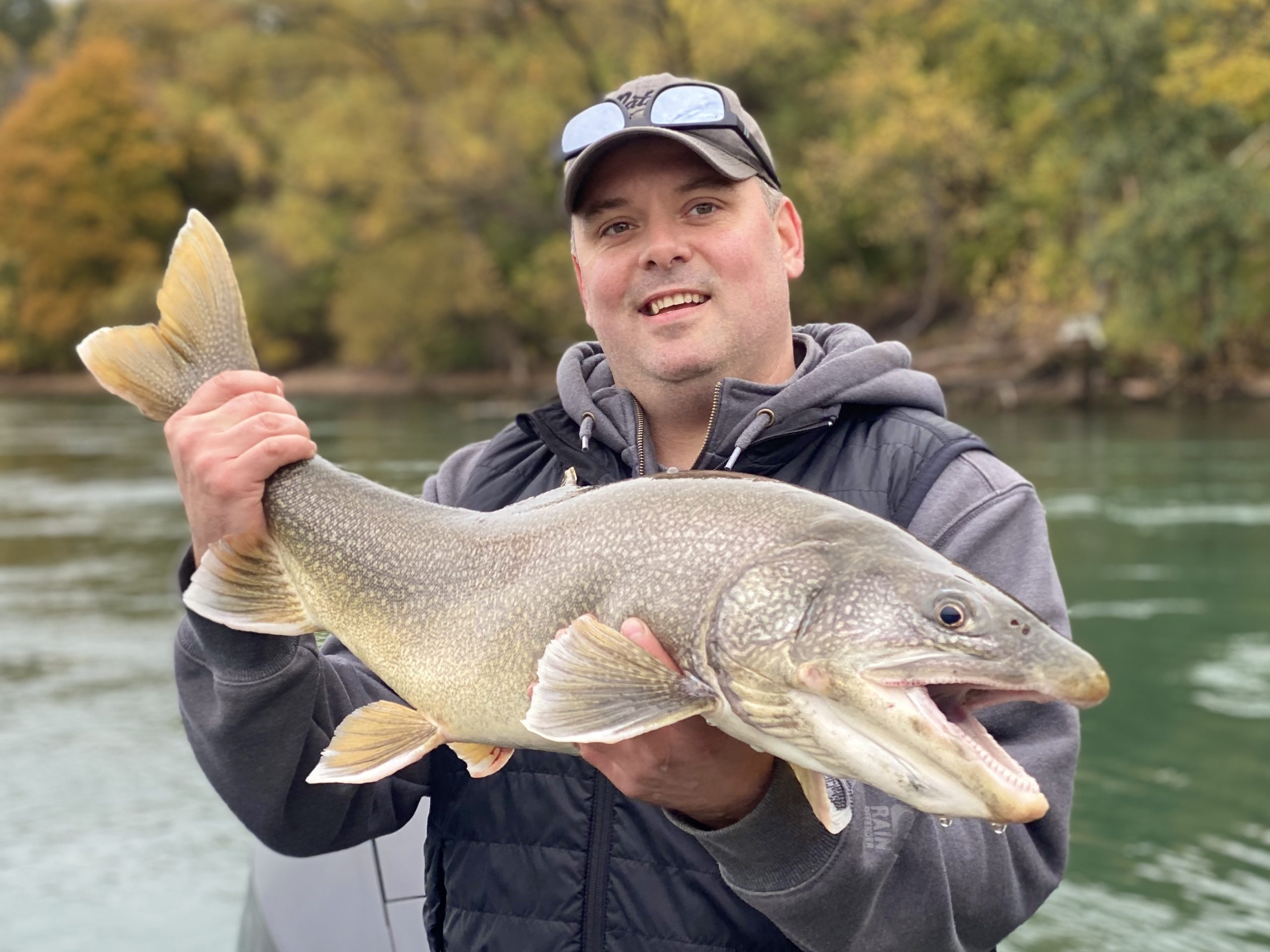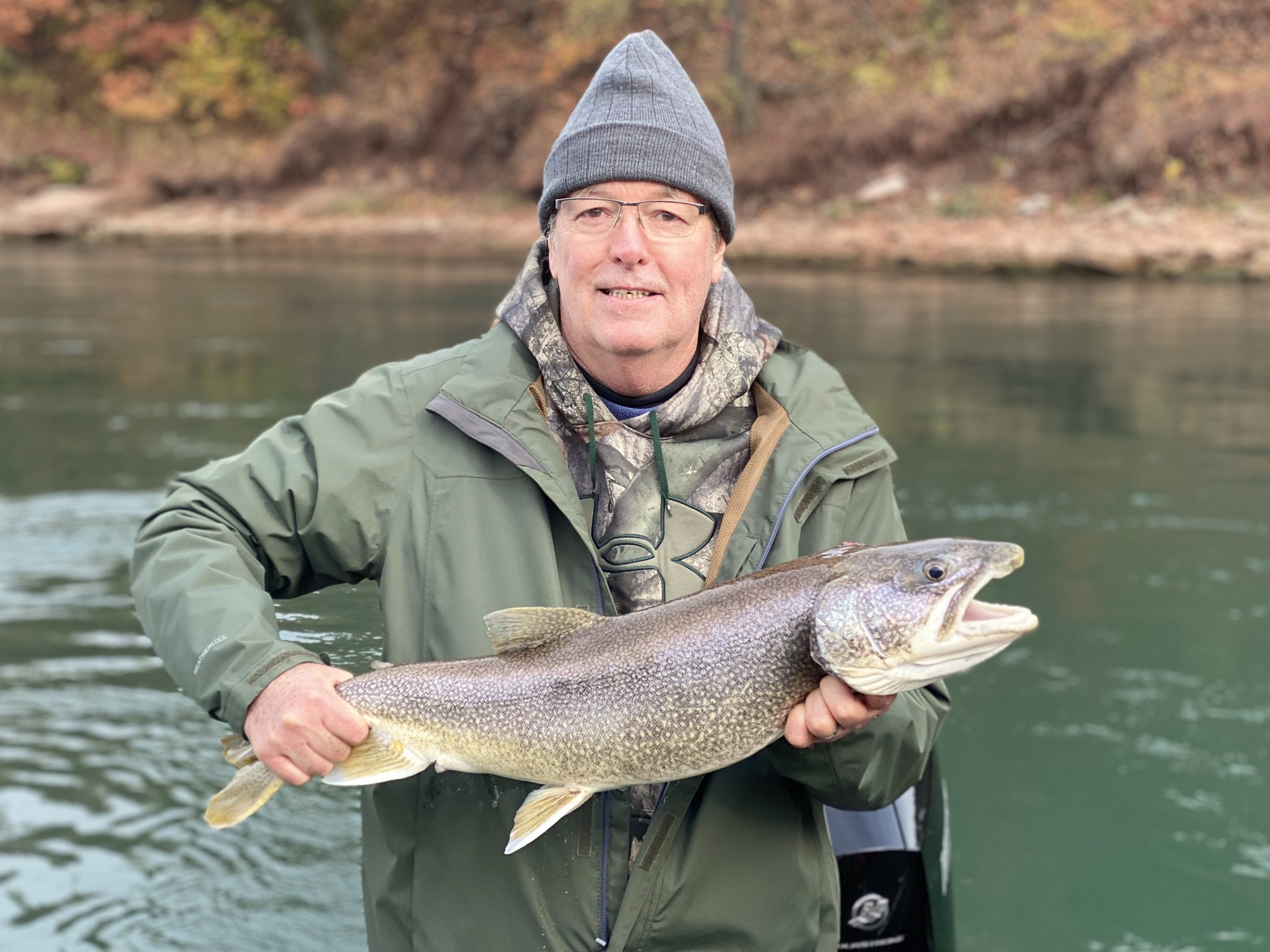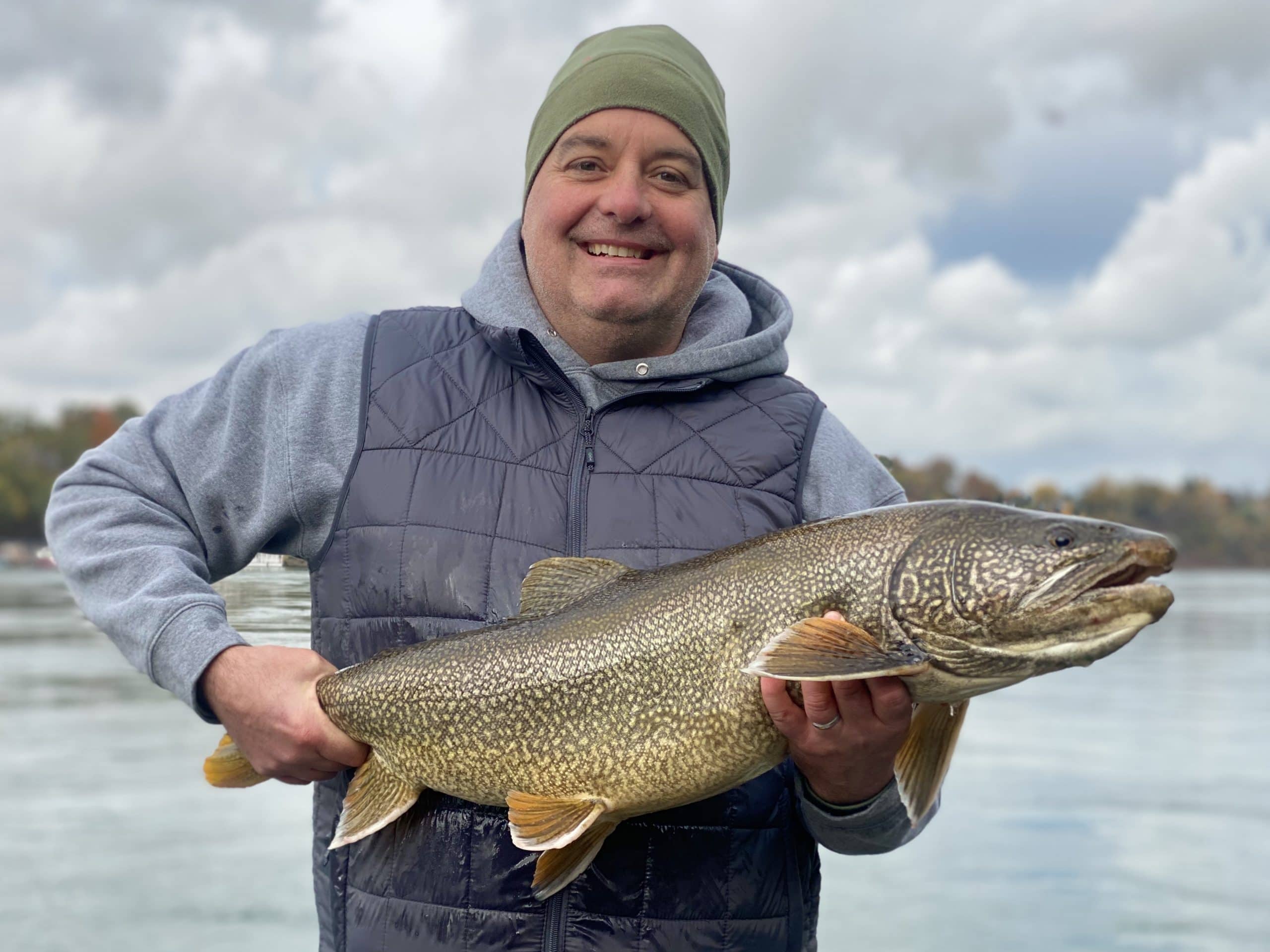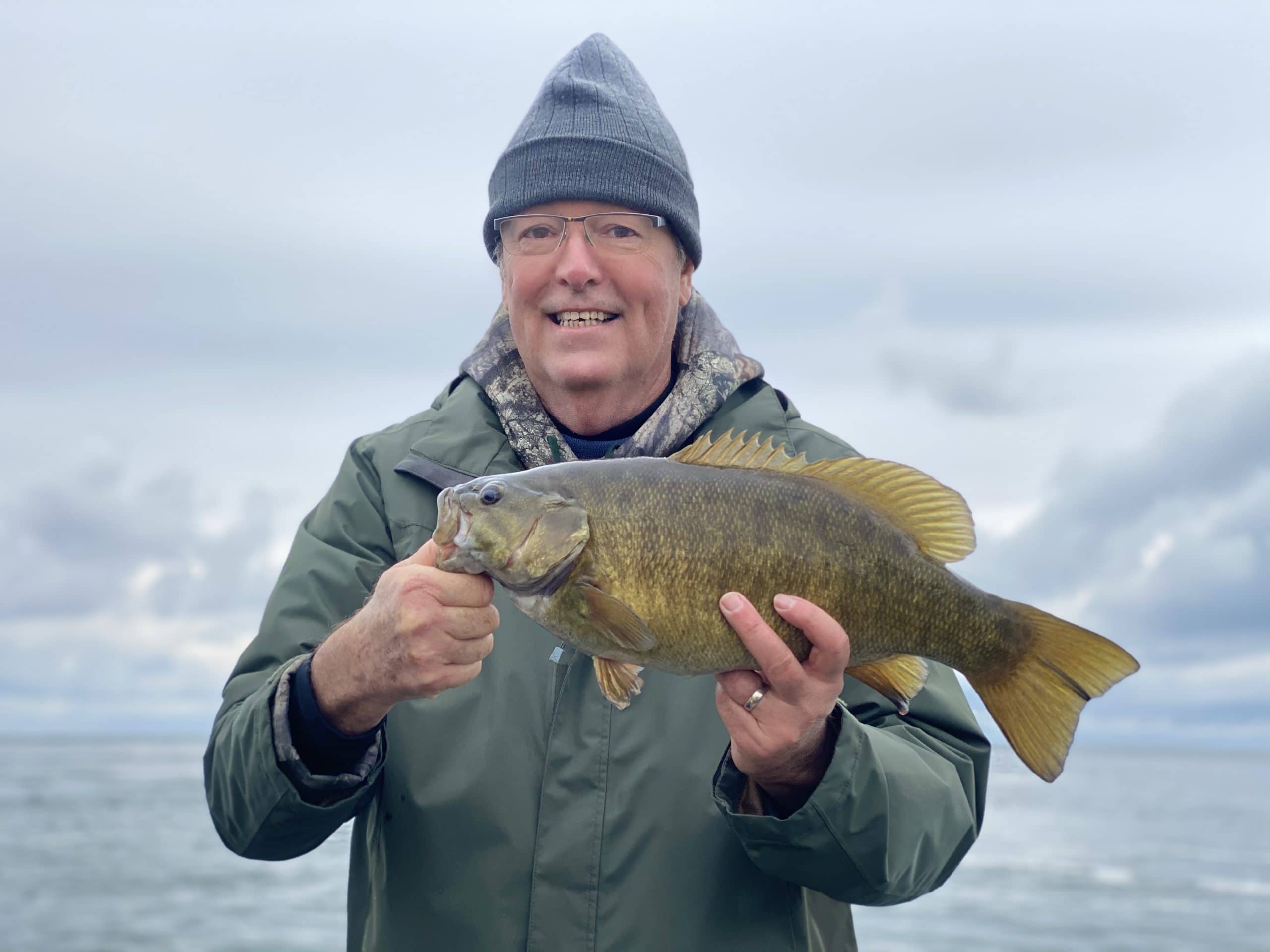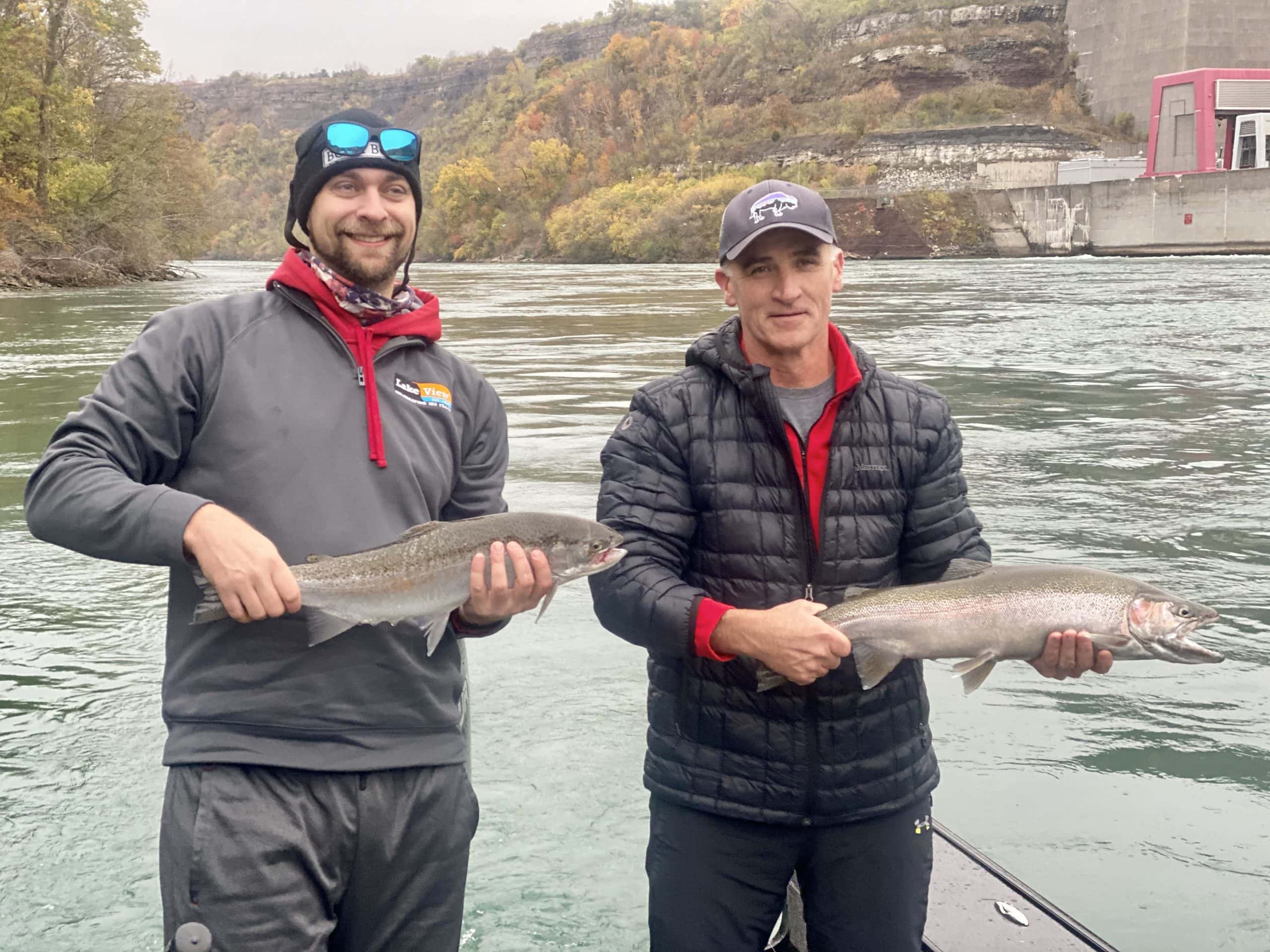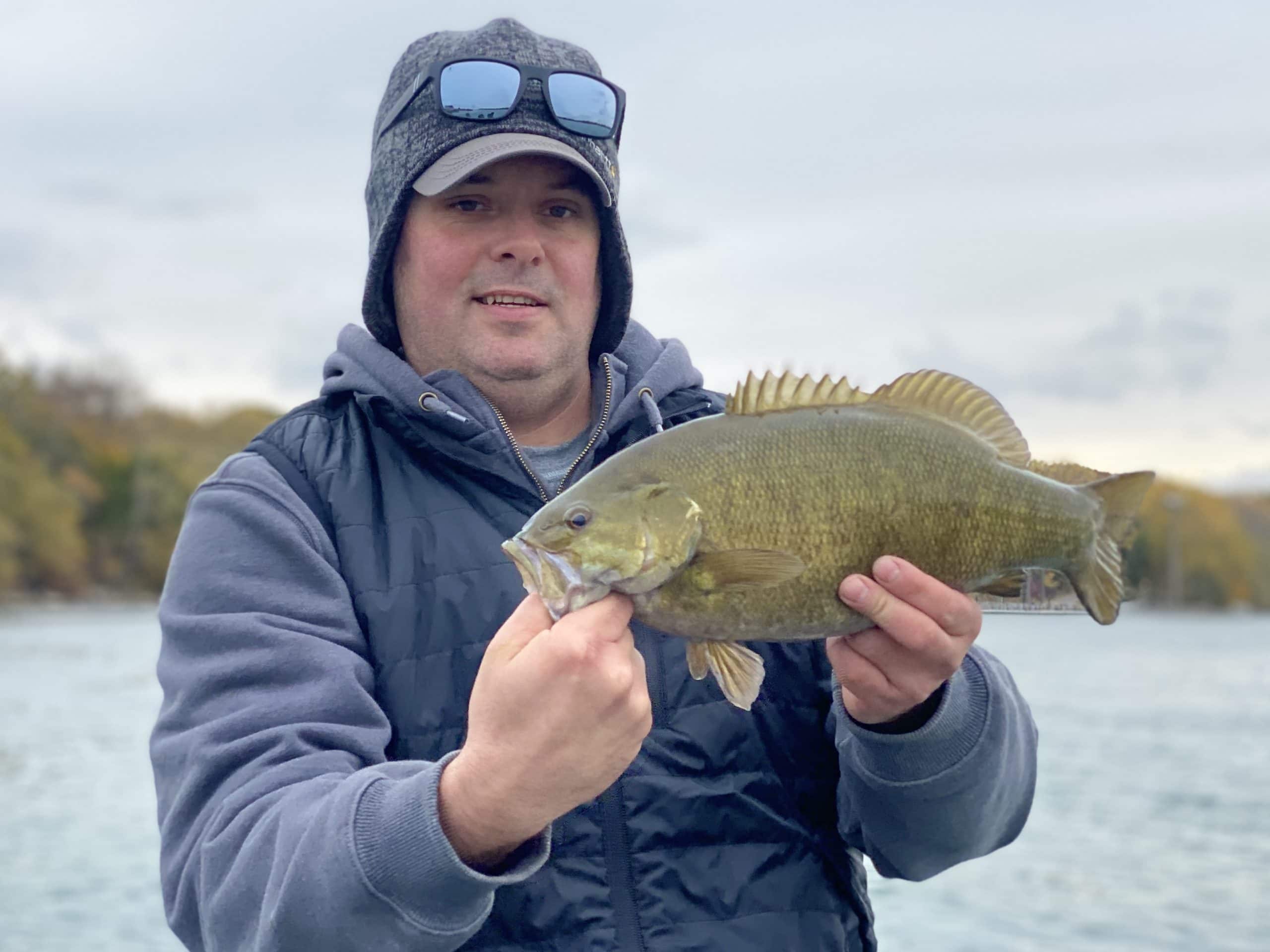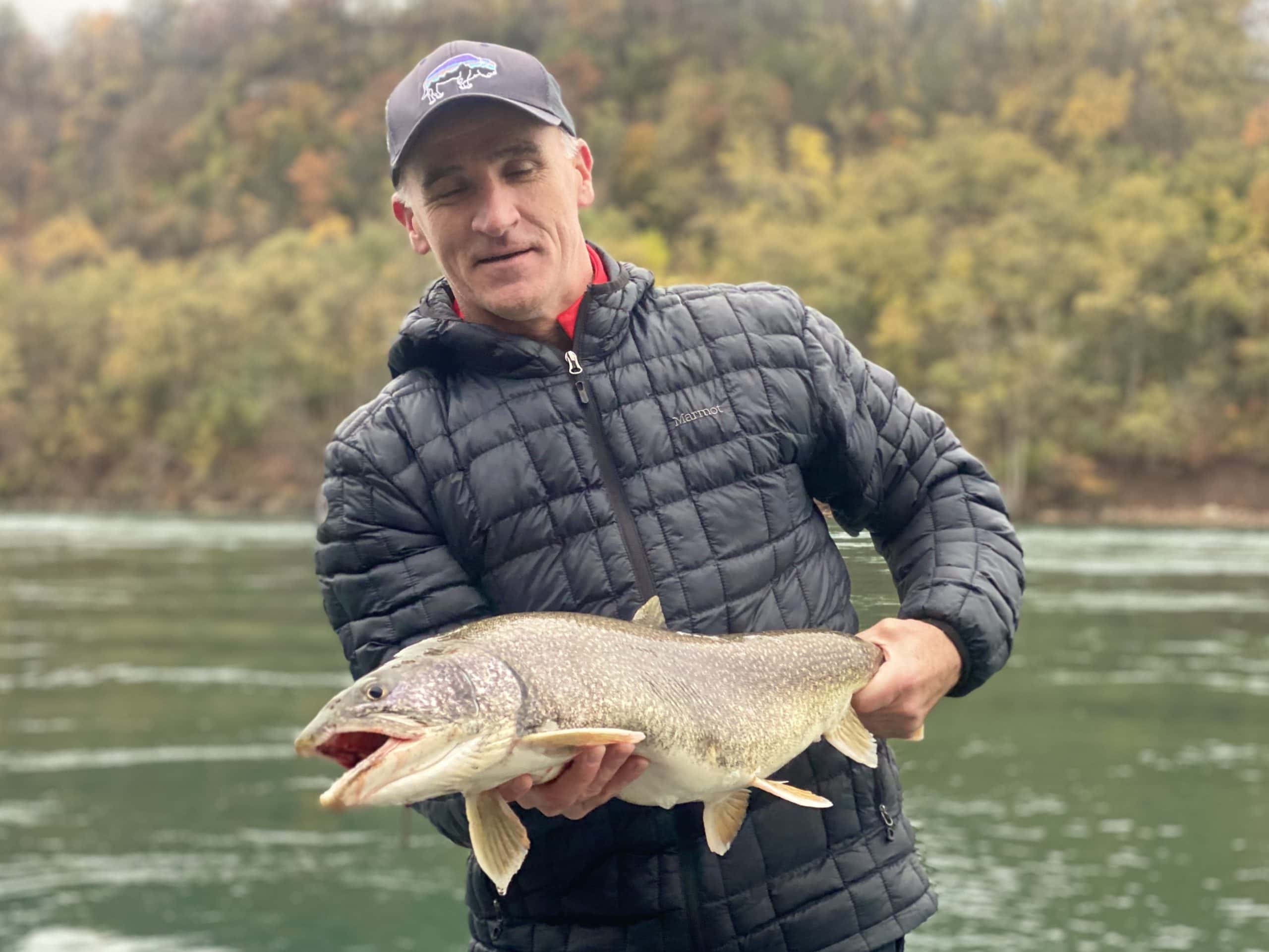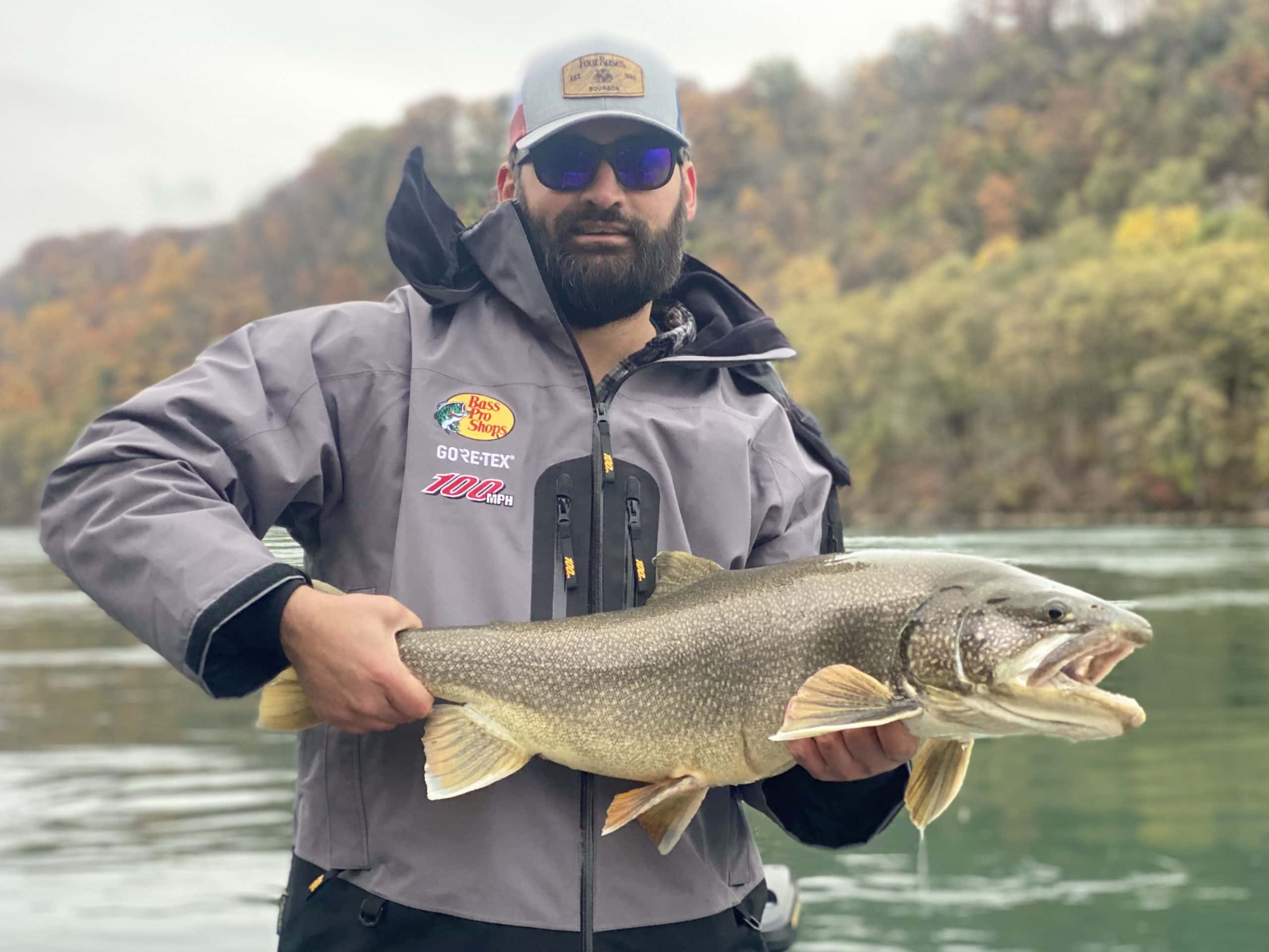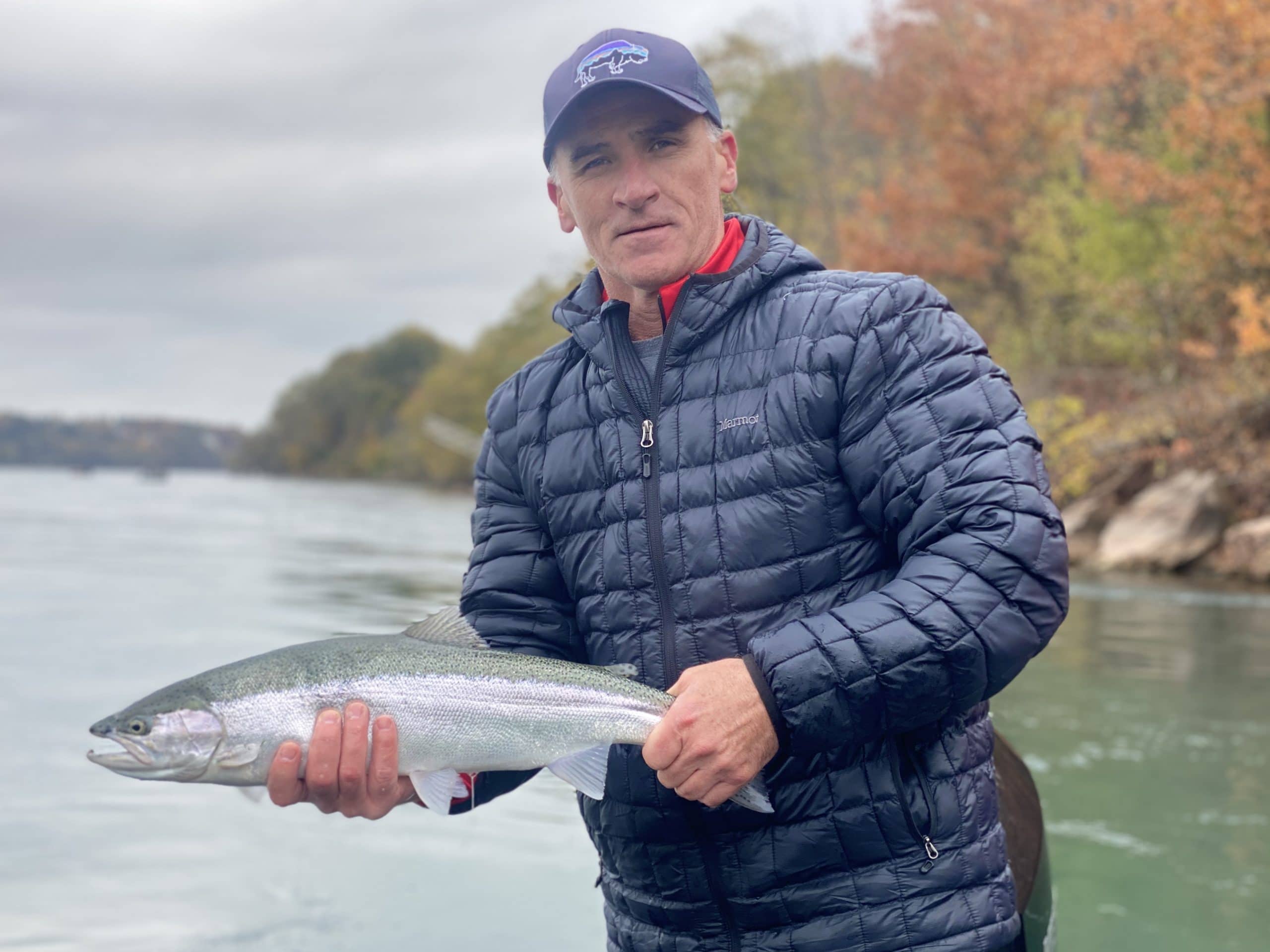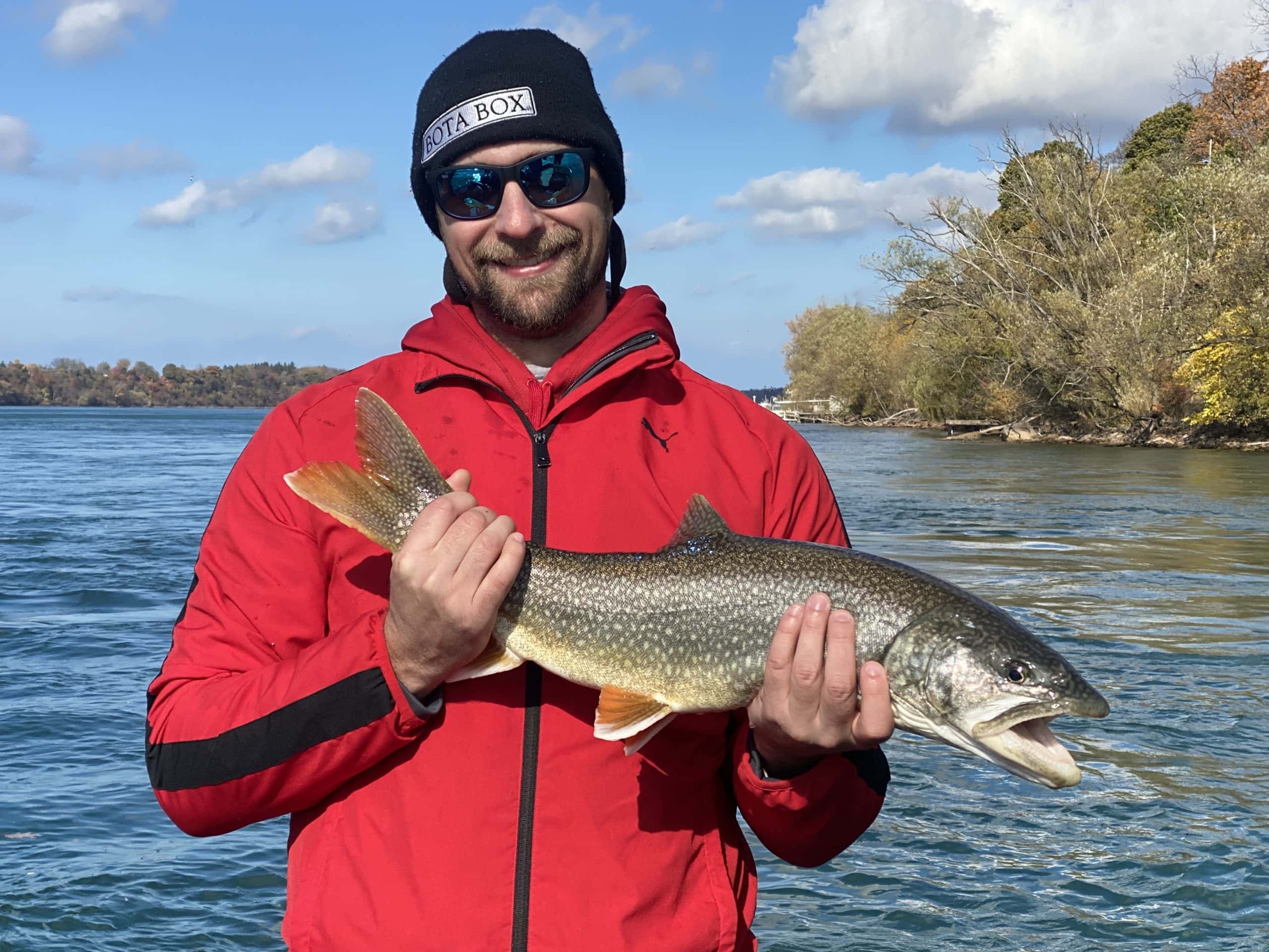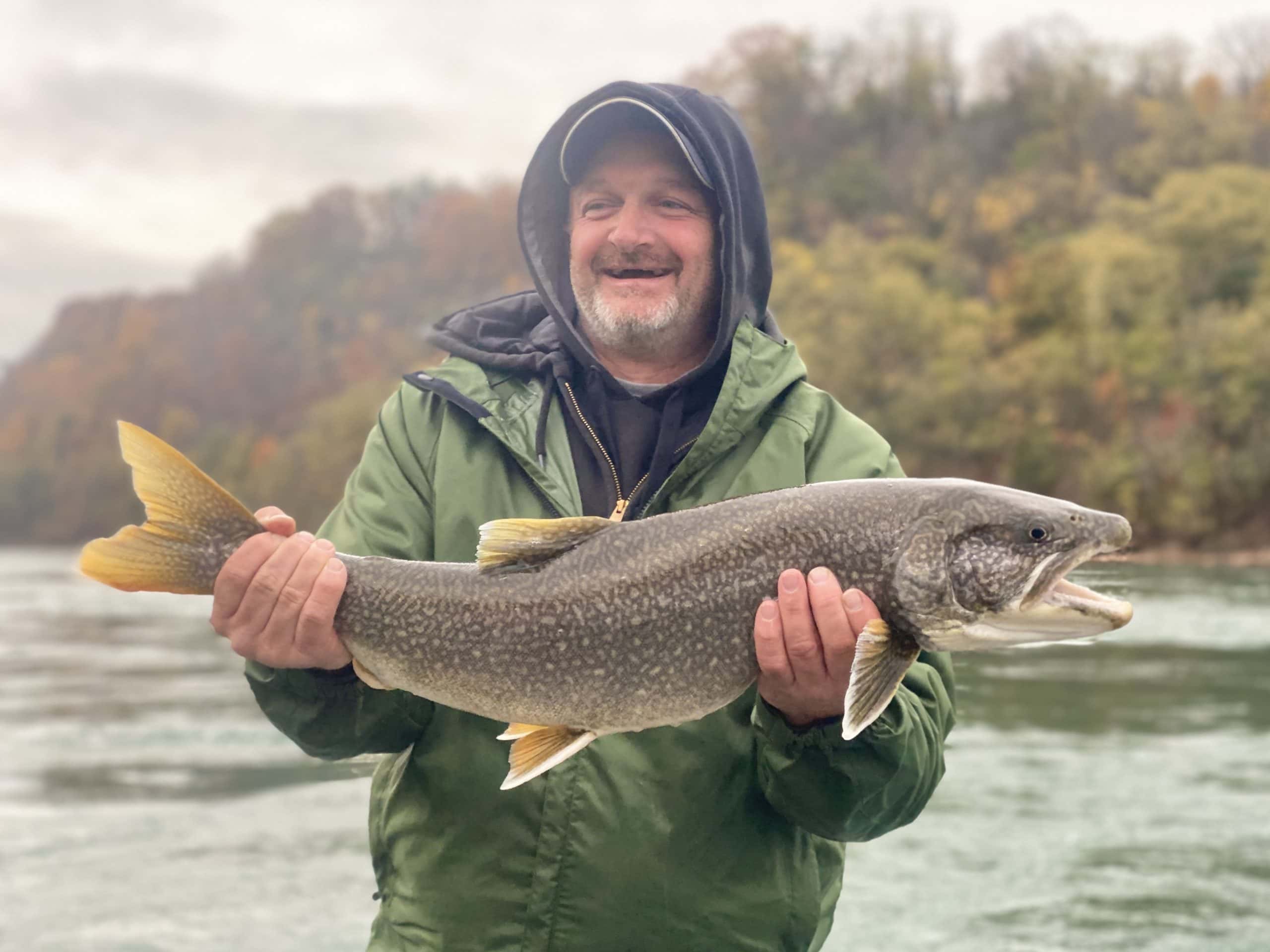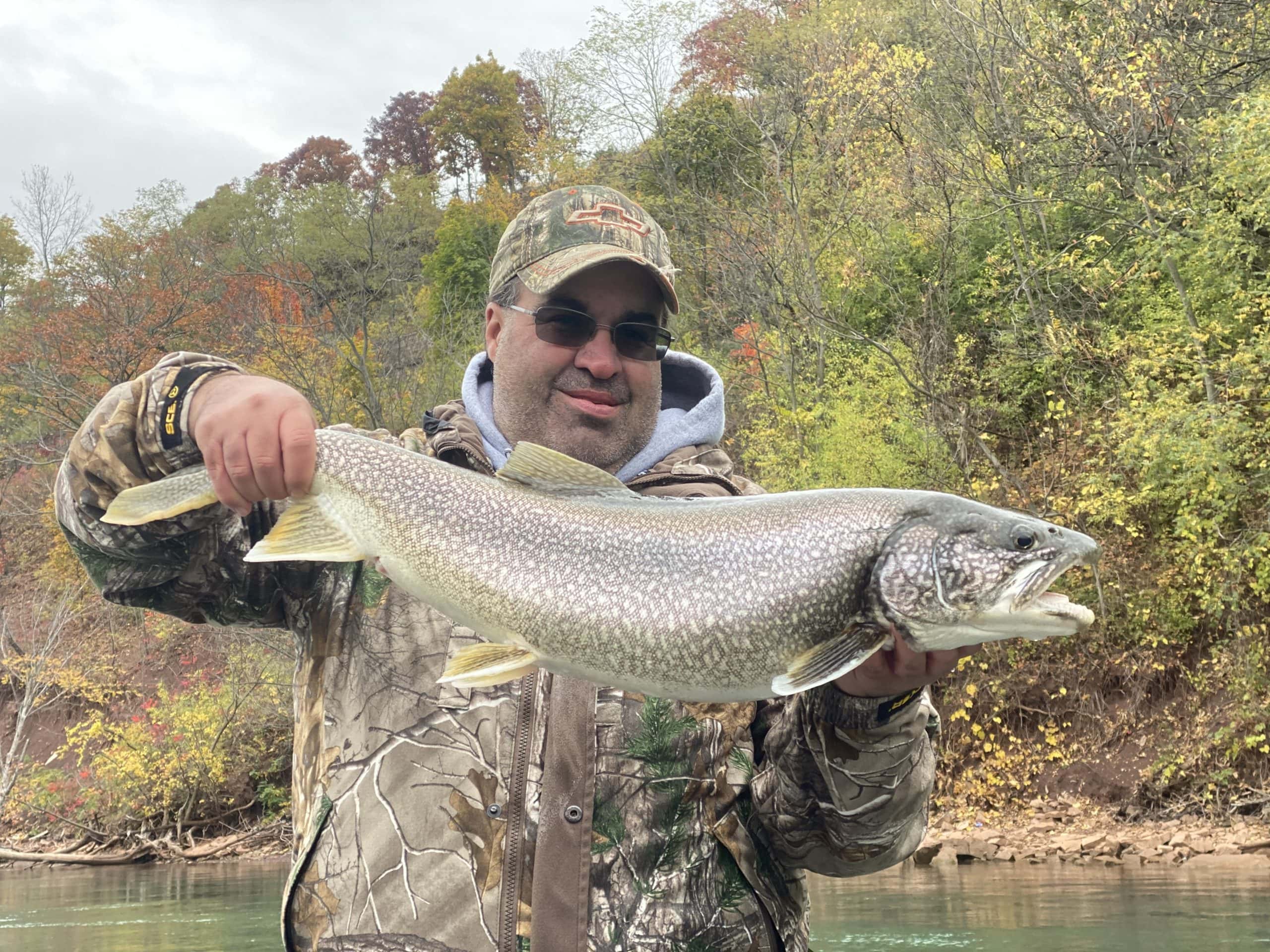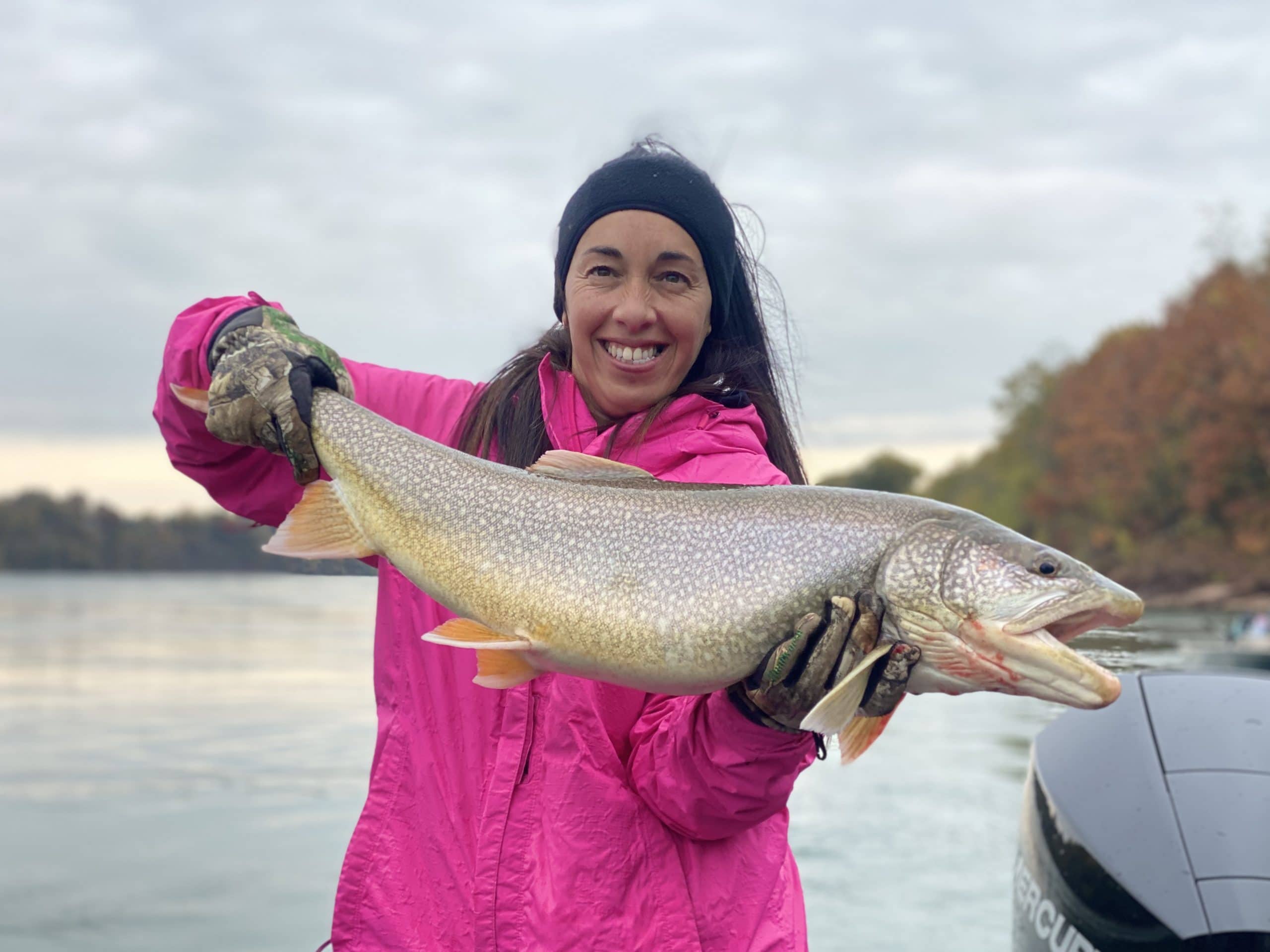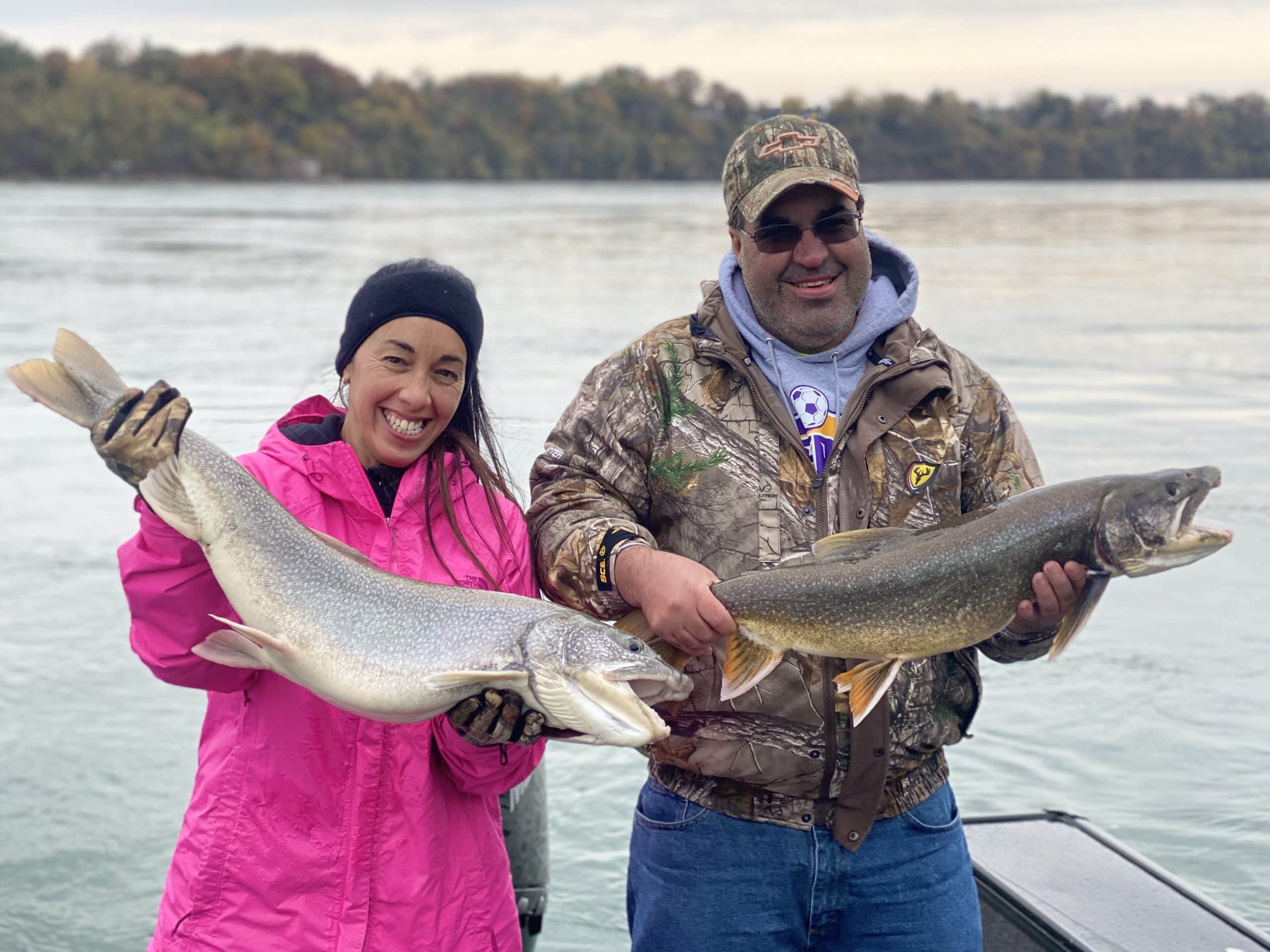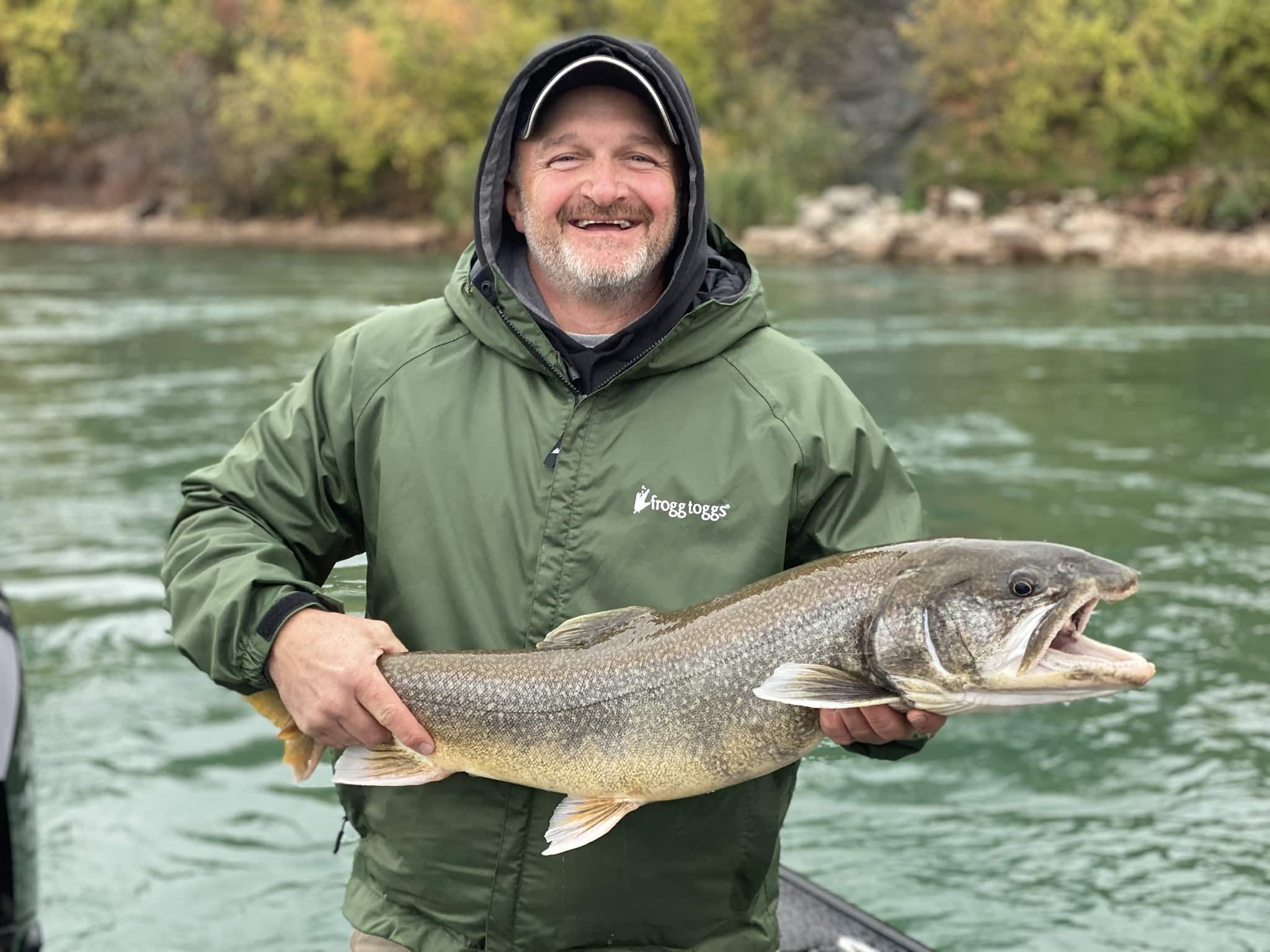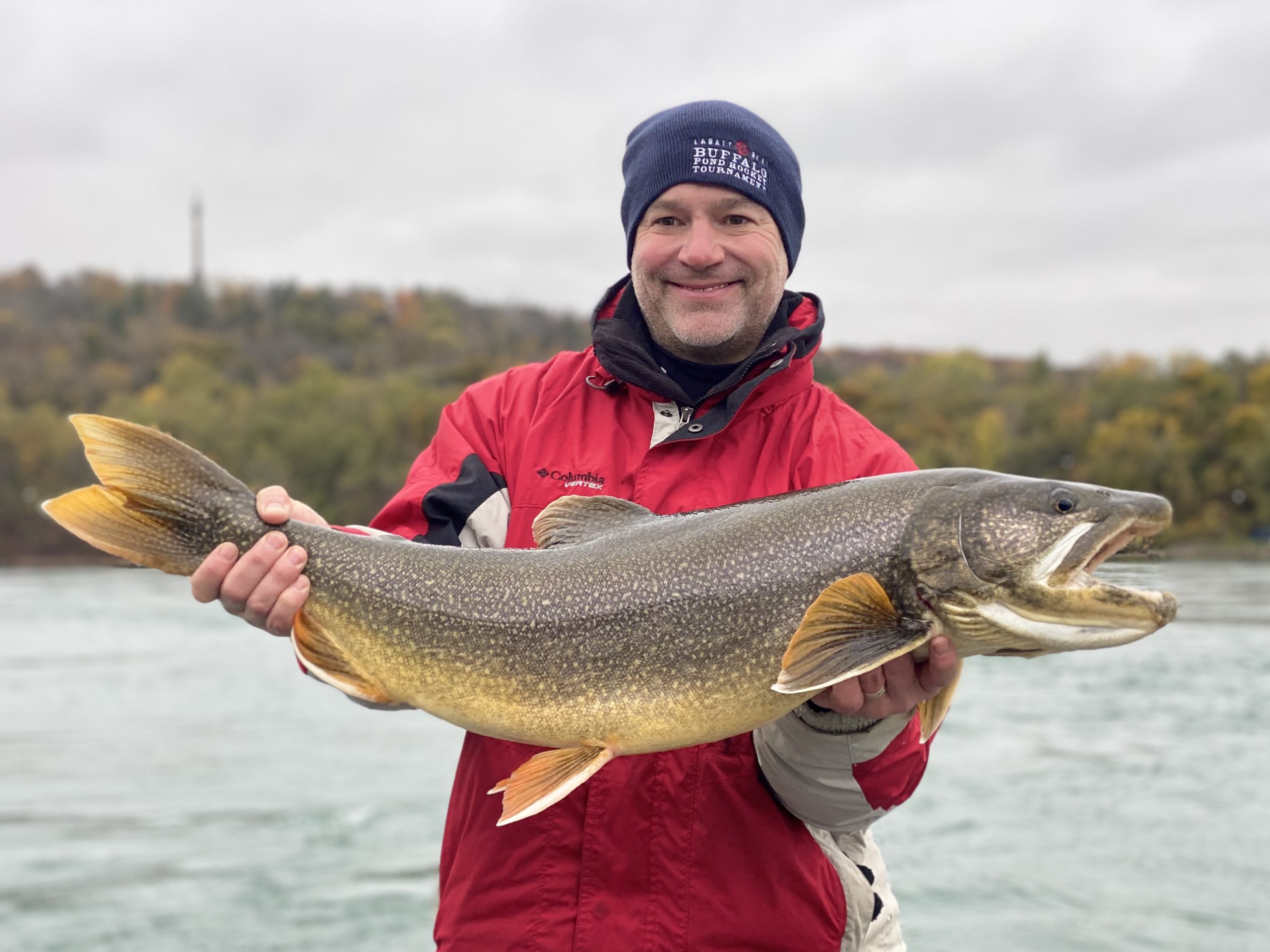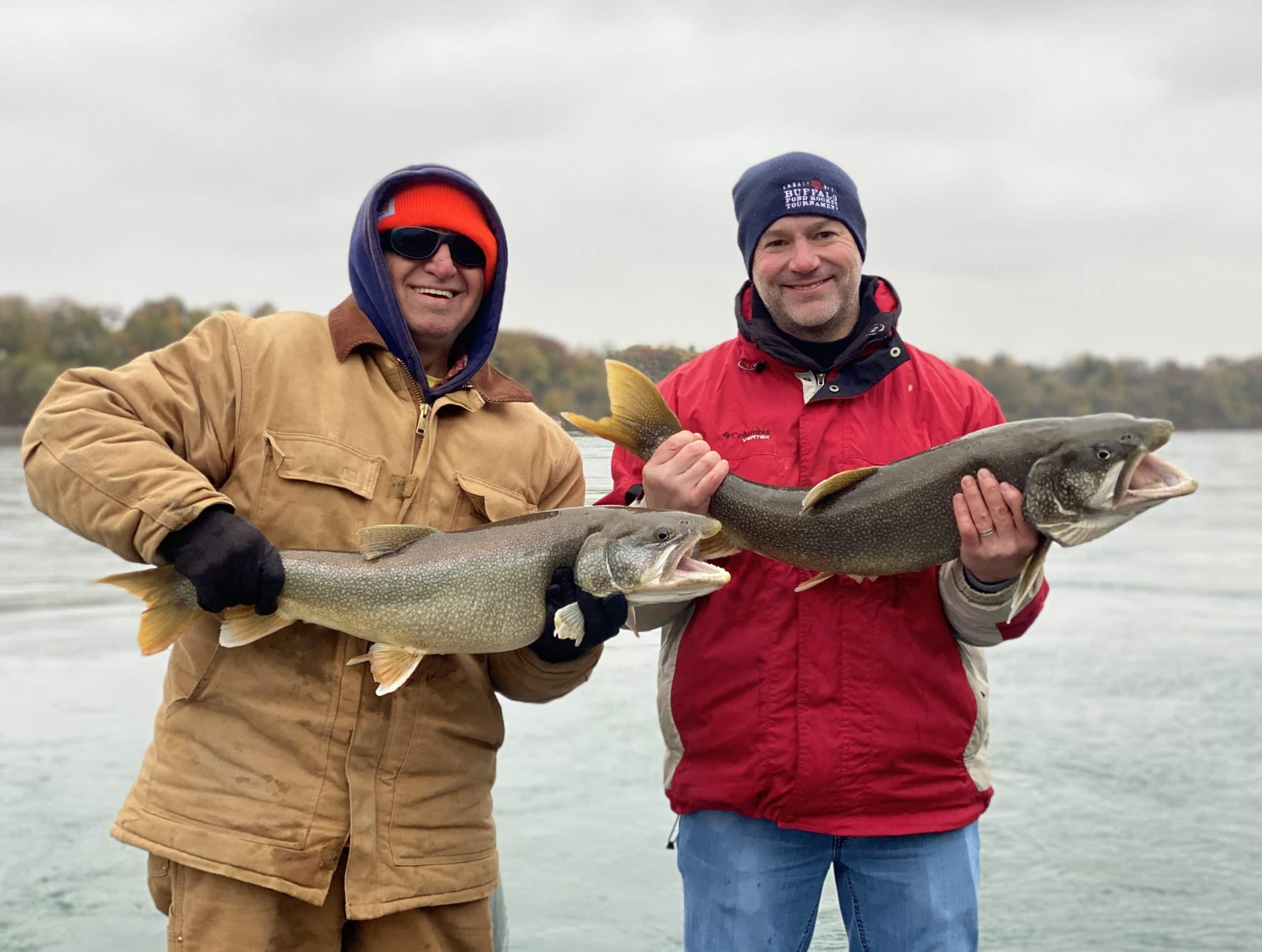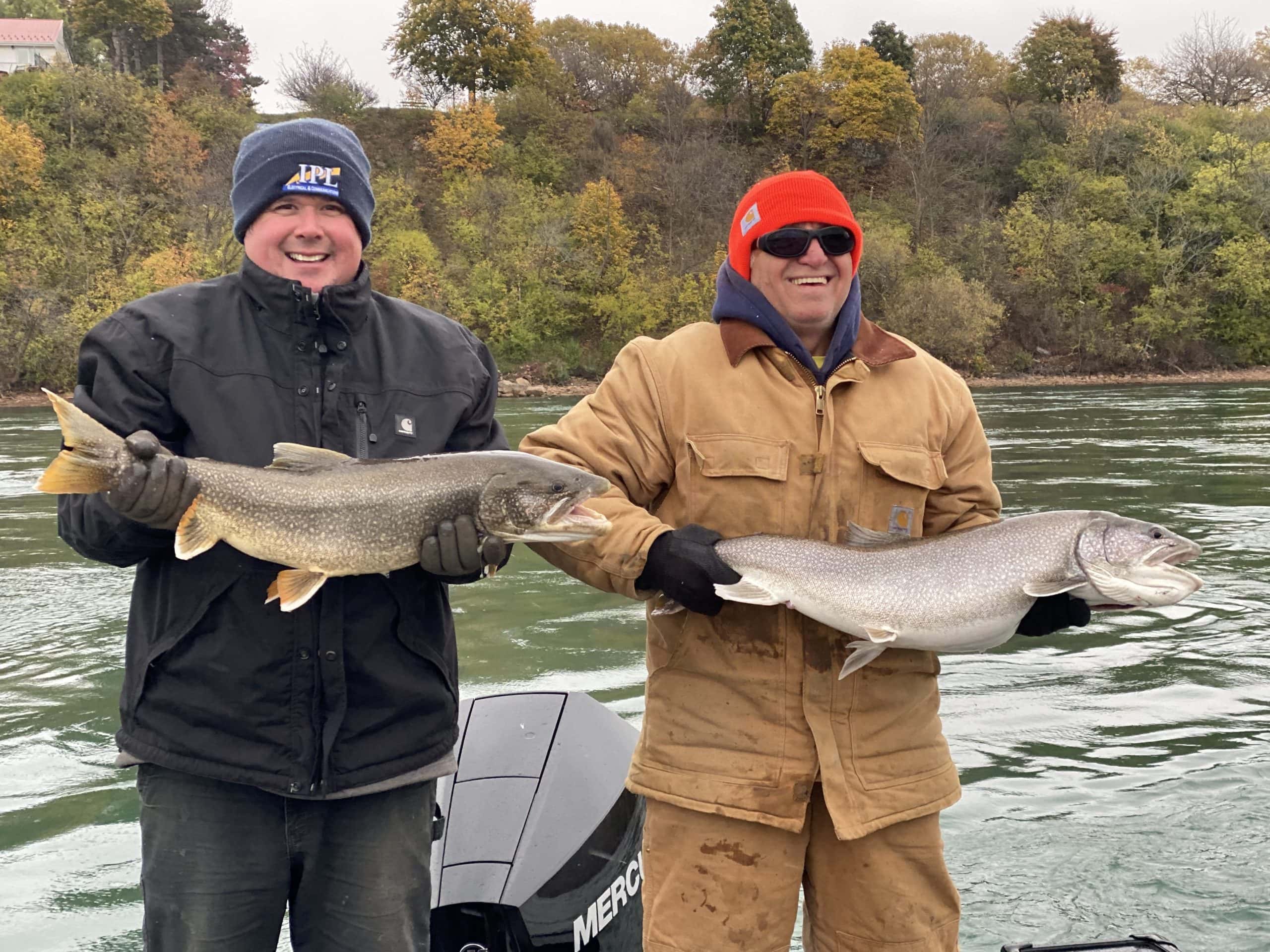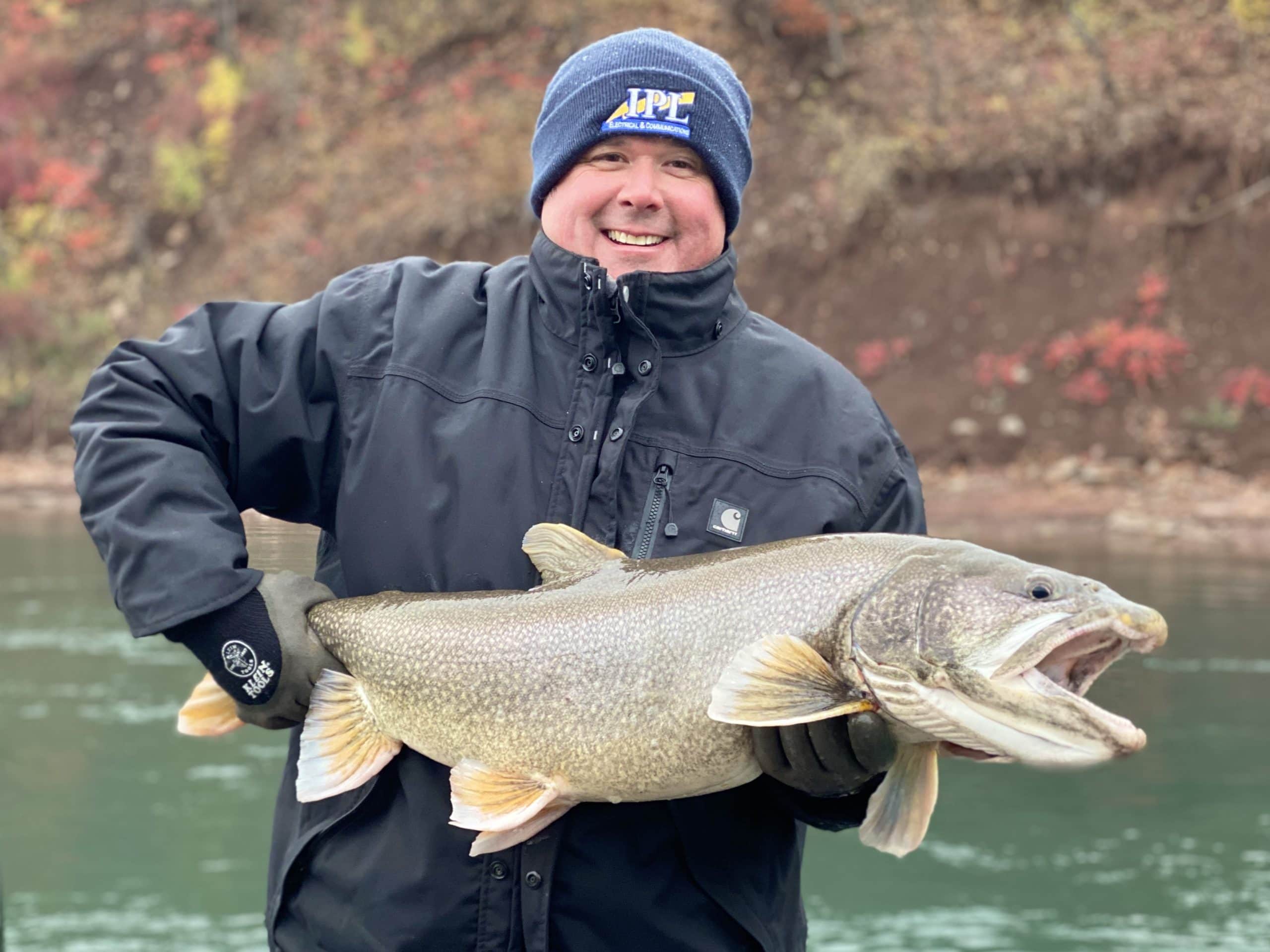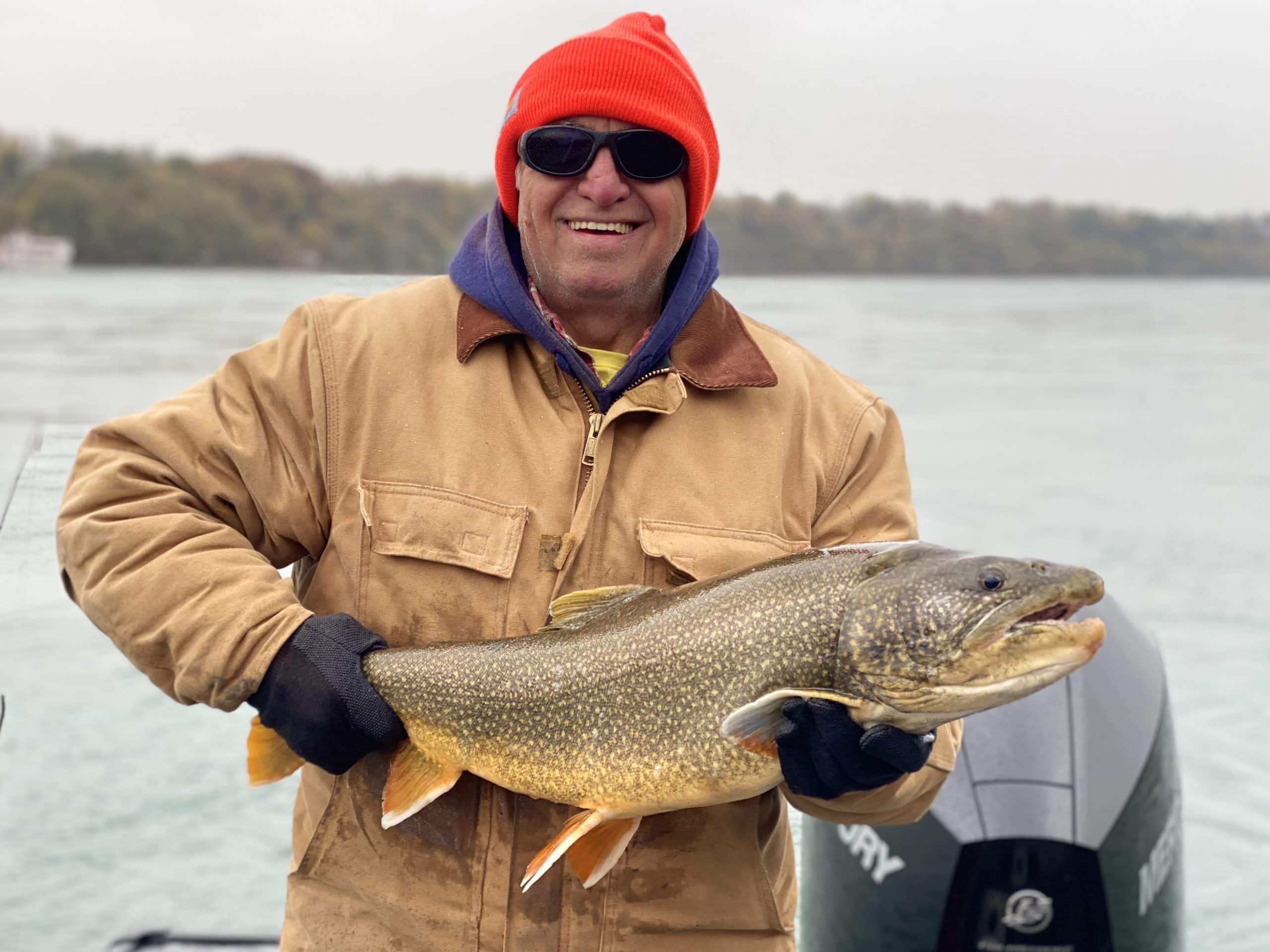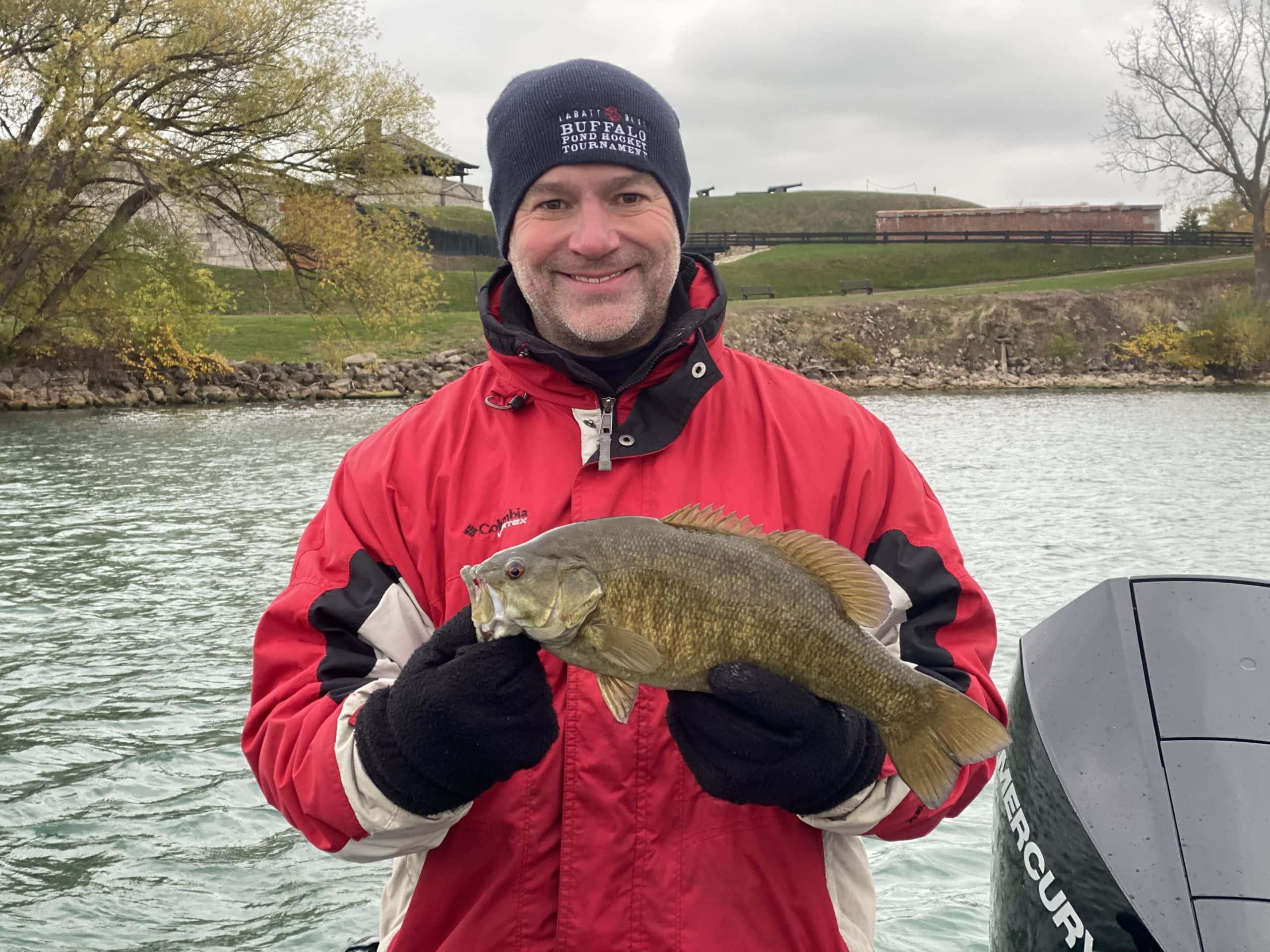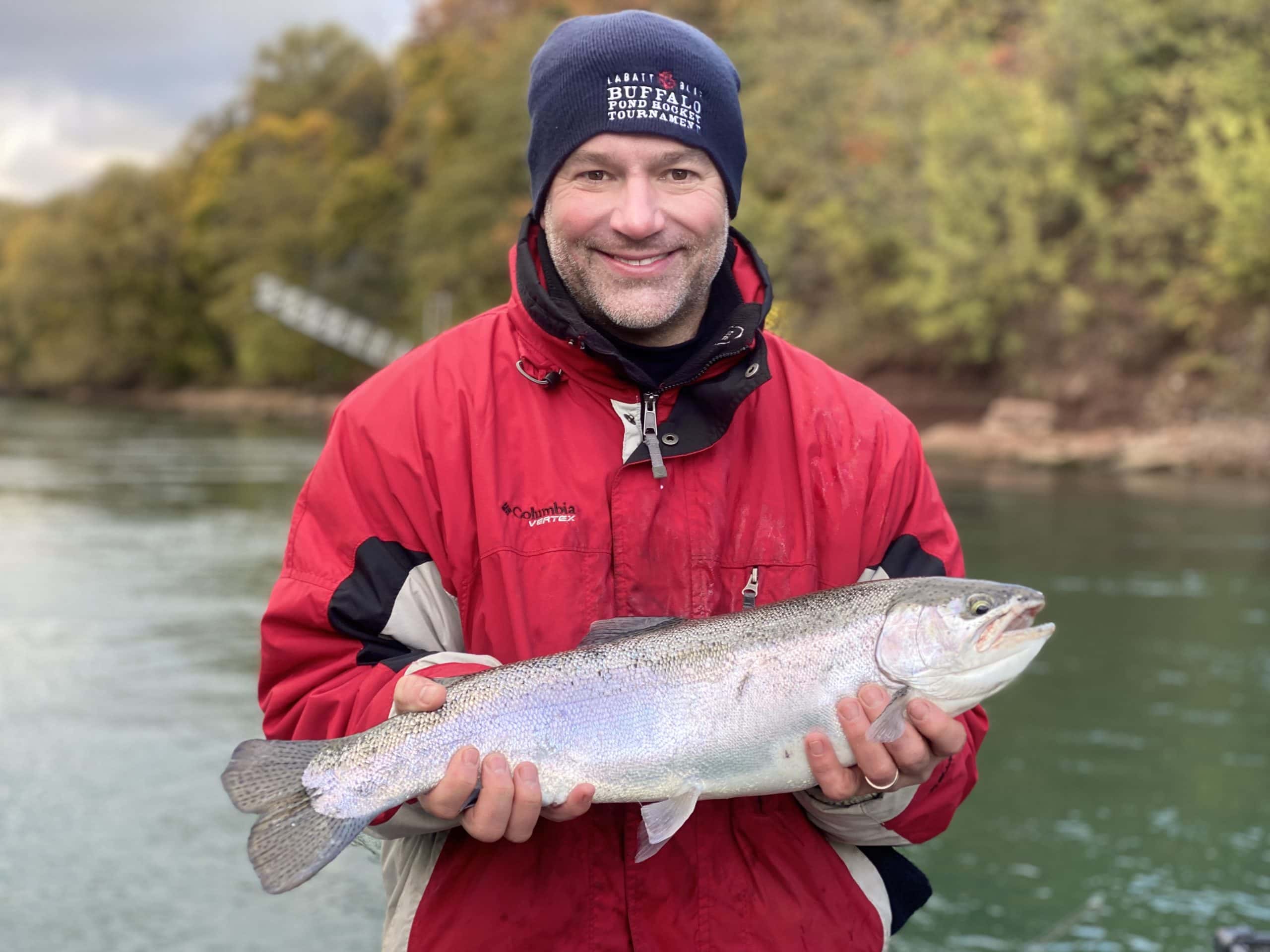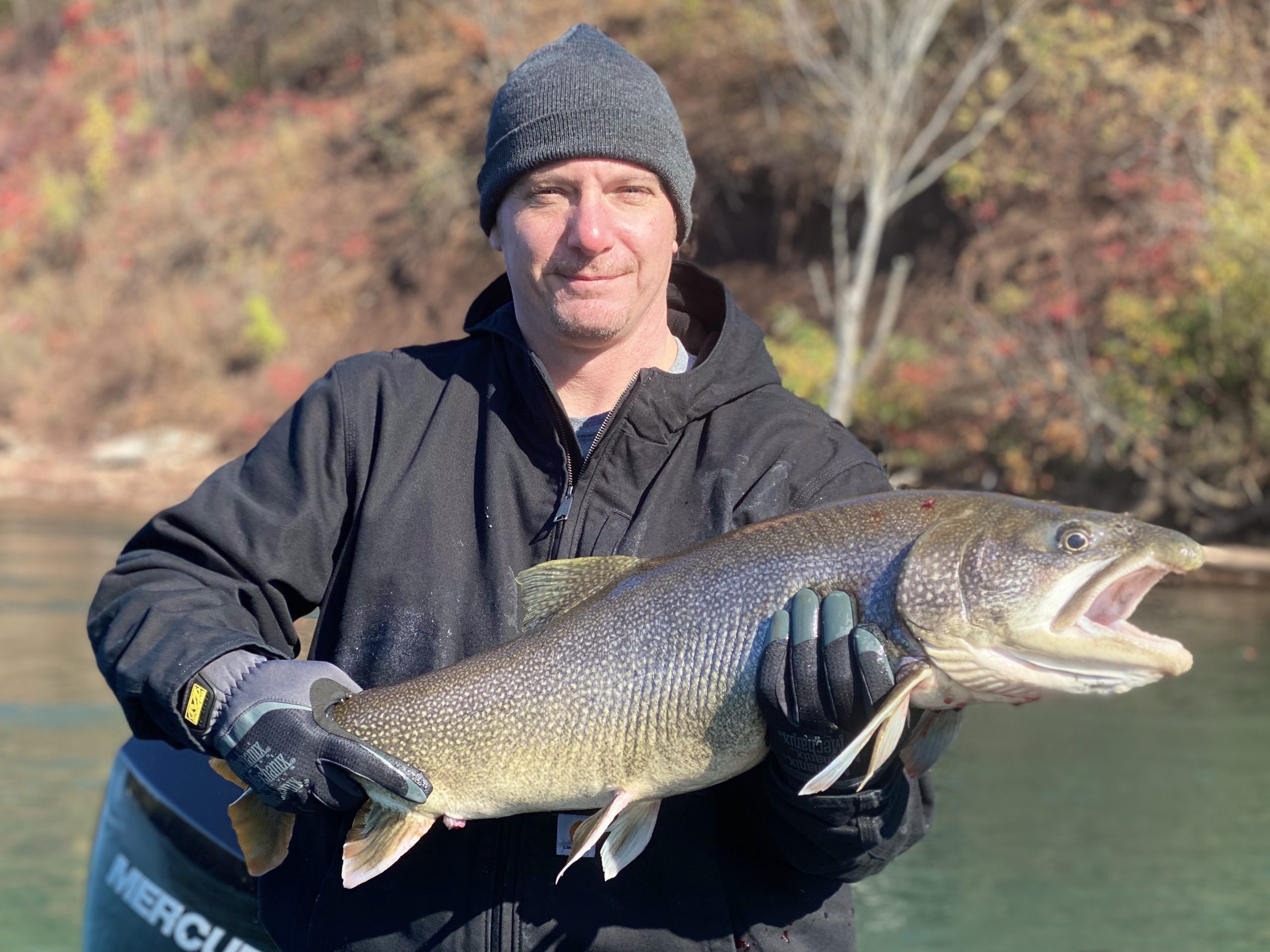 Next Week
This upcoming week is looking dicey – per the norm of this time of year. Huge wind today kept me off the water and it will tomorrow too. The rest of the week looks promising though – winds will be tolerable as will temperatures.
Water temperatures have been dropping slowly but surely lately as well. As I mentioned above, I think more and more steelhead will show up this week and I'm cautiously optimistic that the lake run brown trout will start showing up in good numbers too. Either way, I'm expecting a little more diversity in the catch as the week rolls by.
We live in an awesome place – I often explain to our clients that every week of the year, Mother Nature presents awesome angling opportunities. Most people are shocked to find out how good the fishing gets/what kind of monsters become available to anglers in big numbers once the temperature drops in the fall. This is where we are now – if you want to experience this first hand instead of reading about it on a small screen, give us a call at 716-704-5144.
Stay well my friends,
Ryan